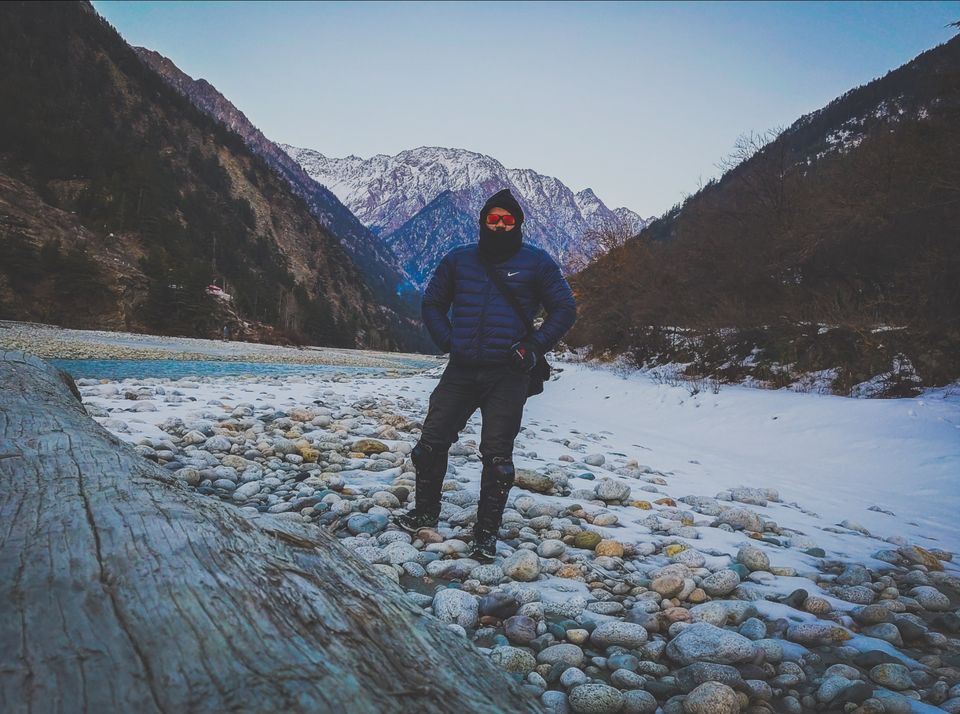 Harsil is a small village situated on the bank of Bhagirathi river , on the way to Gangotri in Uttarakhand. January is generally off-season in Harsil but it is an awesome, off beat destination if you are searching for some solitude.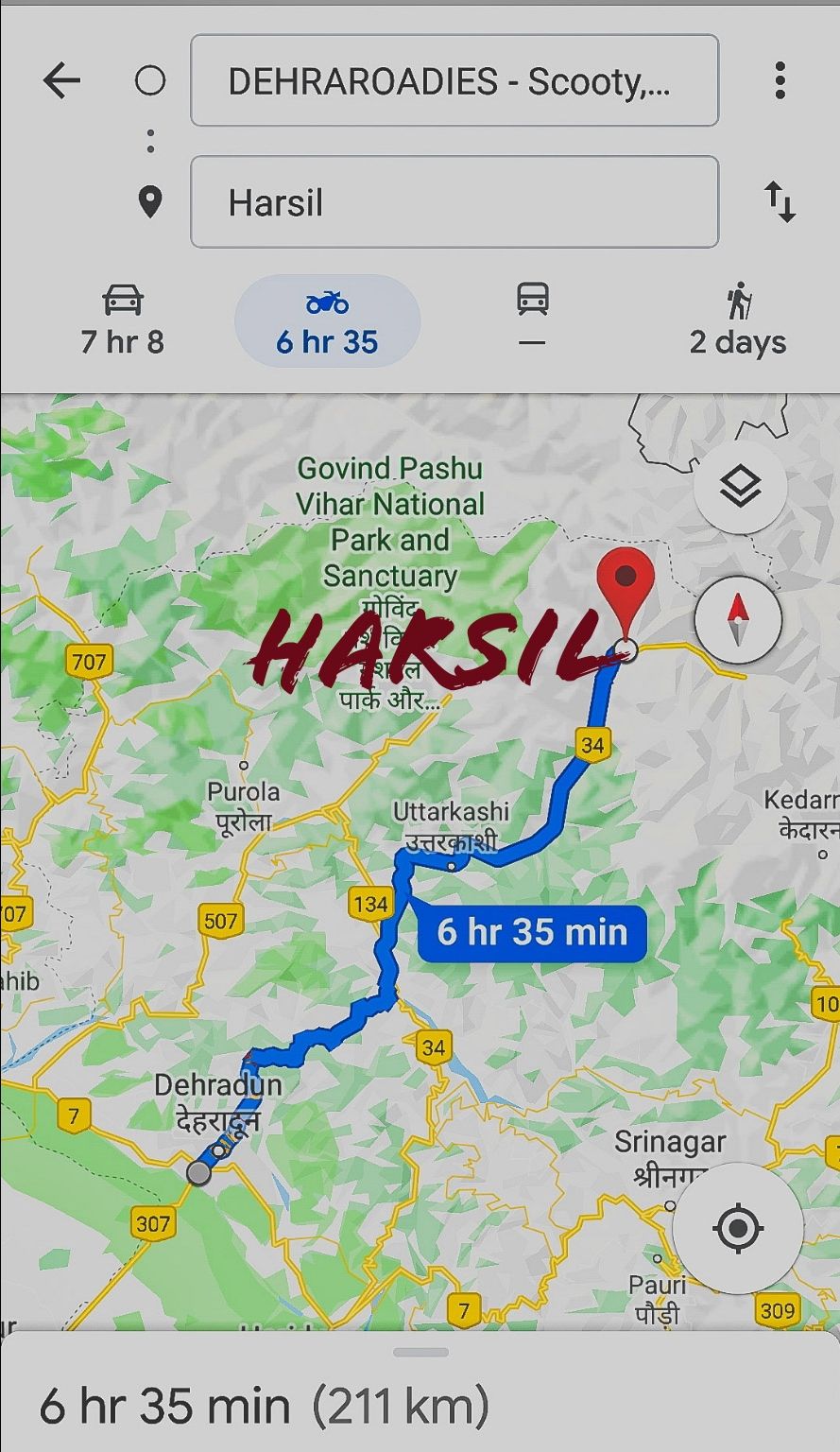 Route to Harsil.
Dehradun>>mussoorie>> Uttarkashi>>Harsil.
Total distance is around 220km.
My journey started from Mumbai, i had early morning flight to Dehradun. I reached my destination in Dehradun at around 8am.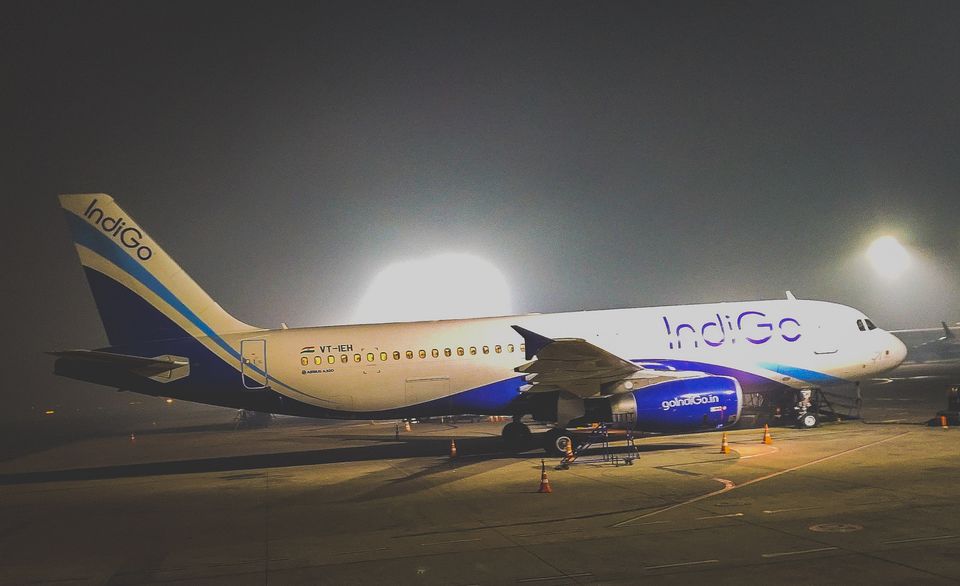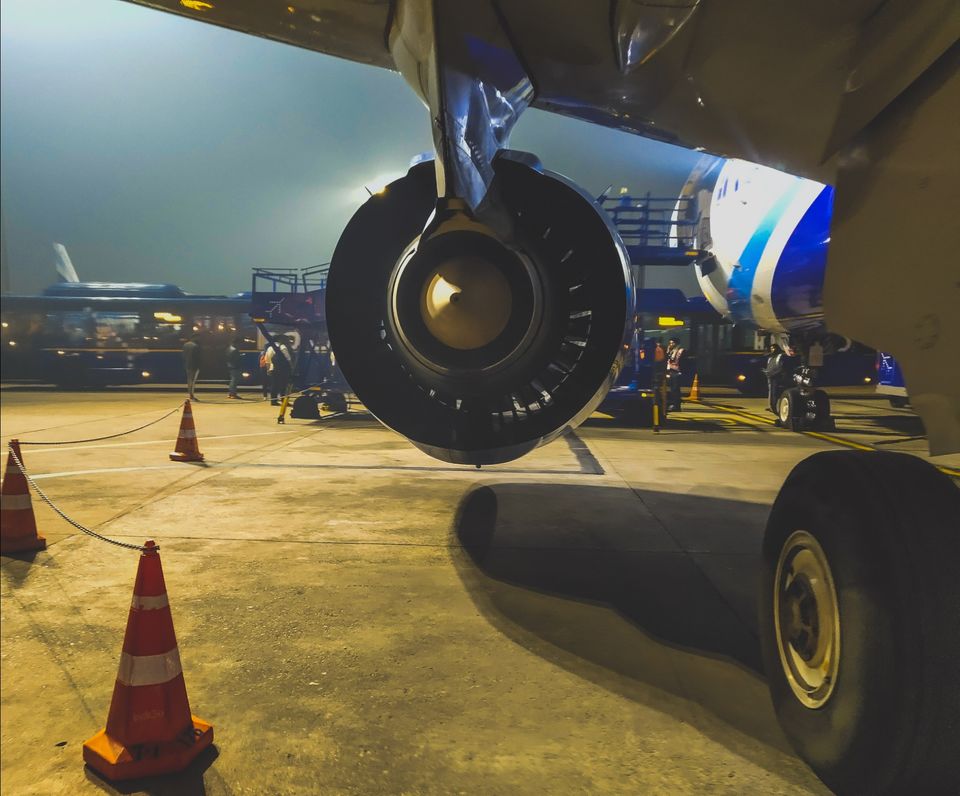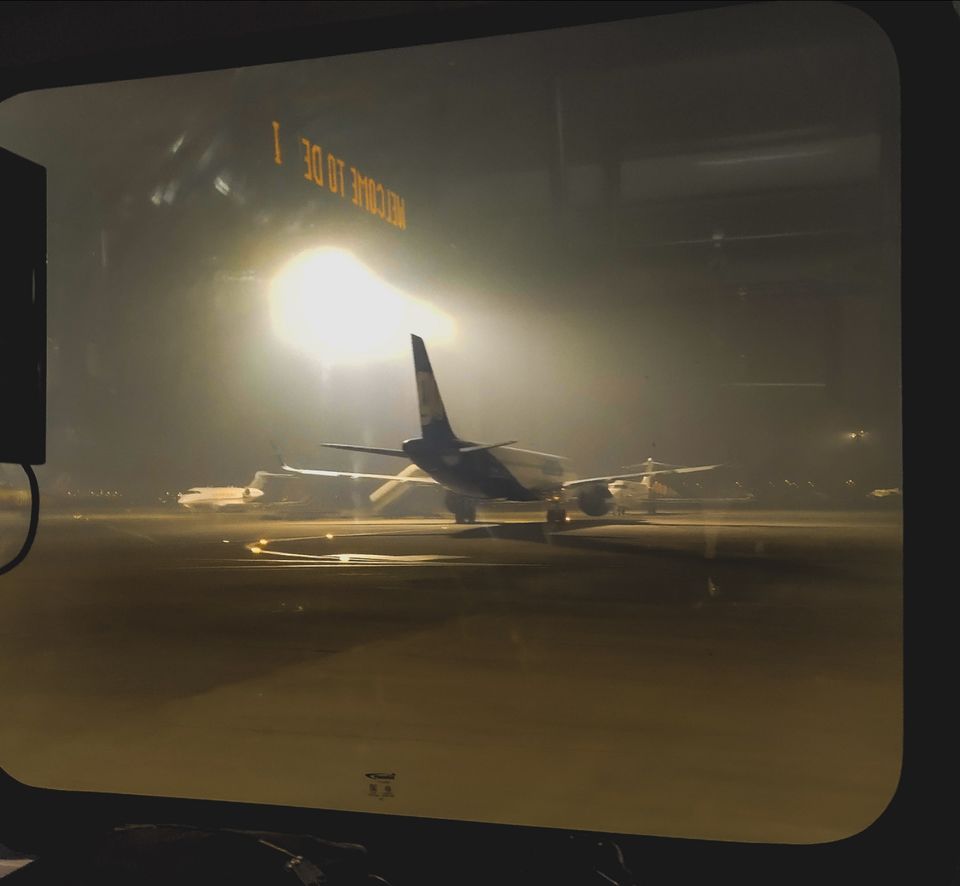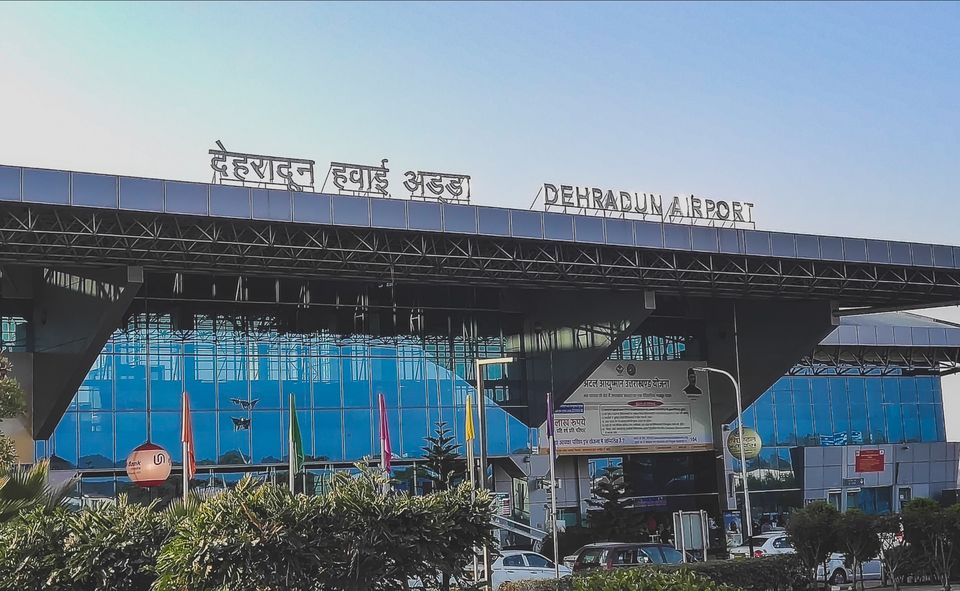 I Rented bike from Dehraroadies in Dehradun and started my journey towards Harsil.
Road till mussoorie is very busy due to plenty of tourist traveling through this route.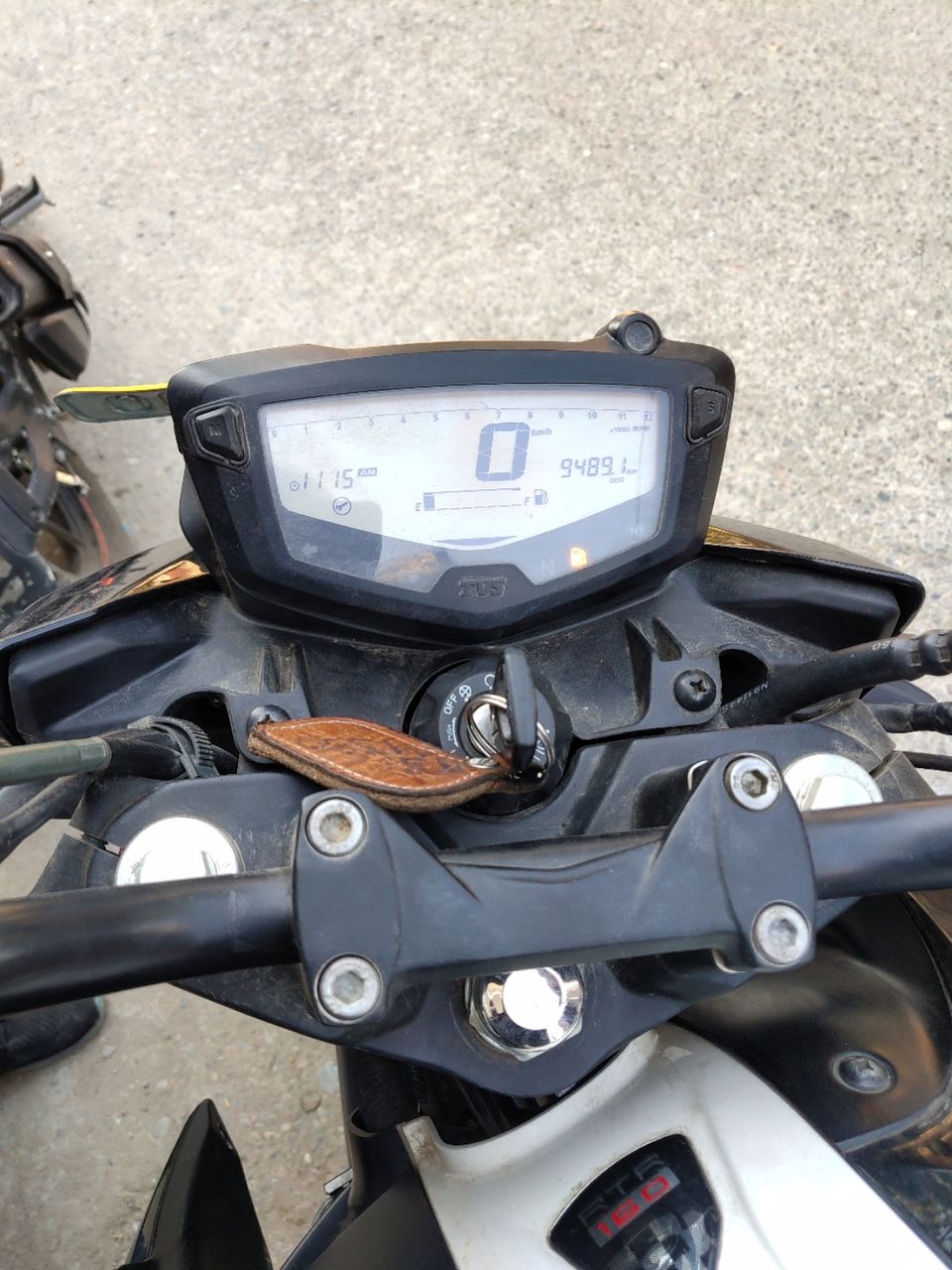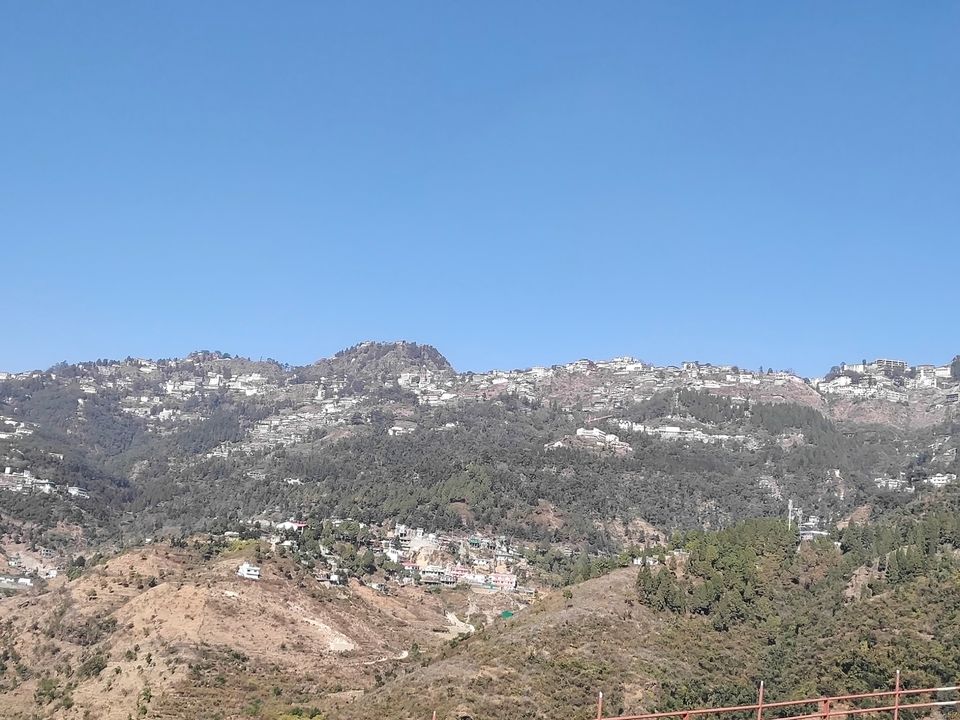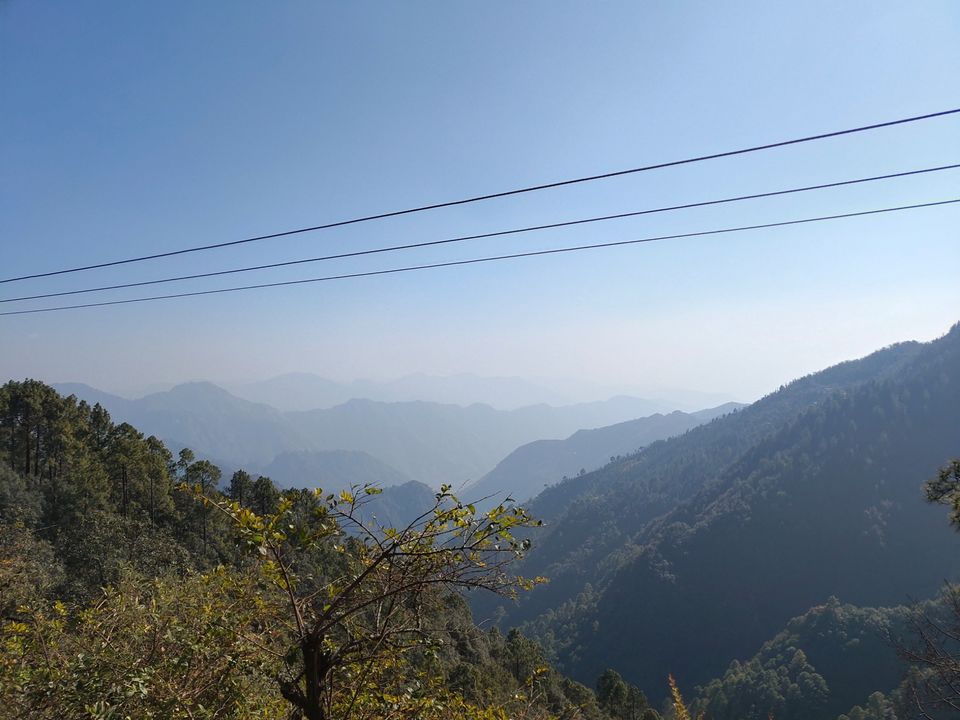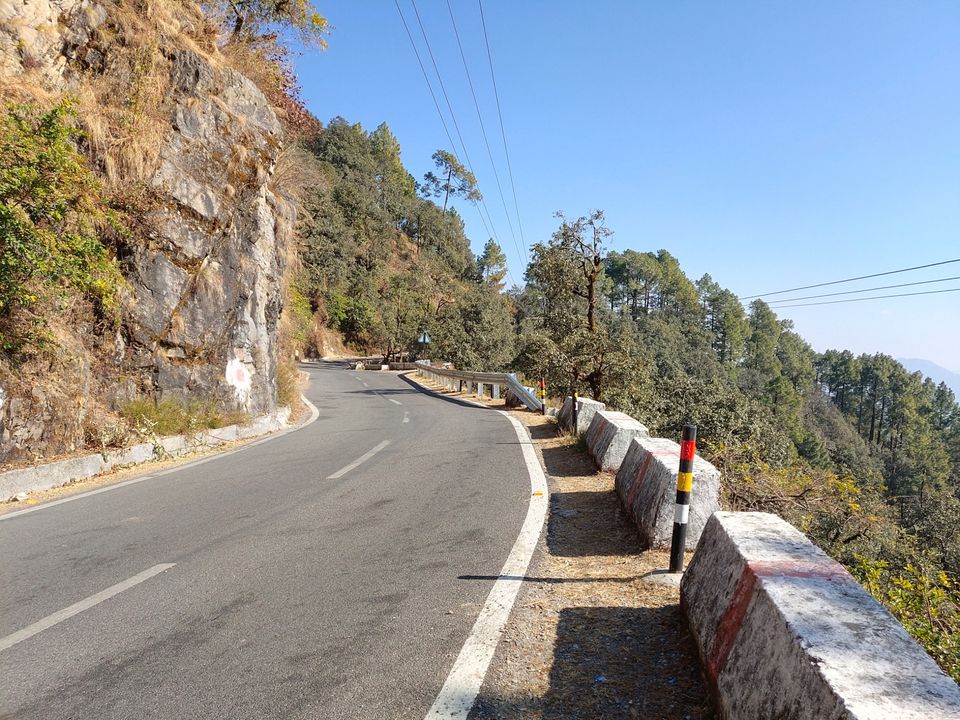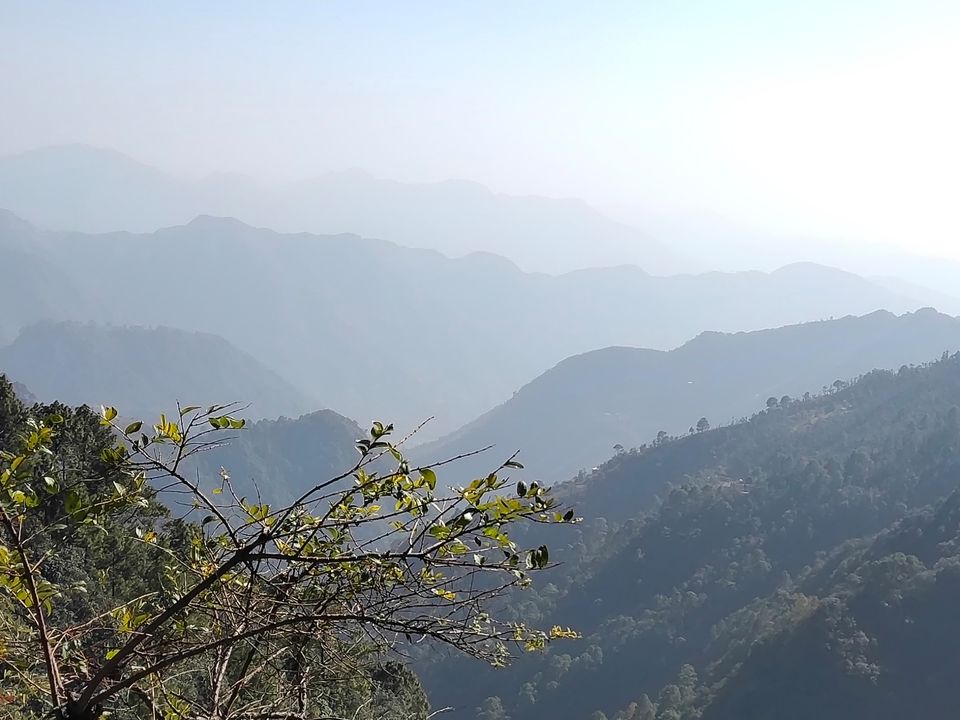 Mussoorie to suwakholi is 14 kms.
After suwakholi ride is smooth since there is very little traffic and you can enjoy your ride with beautiful landscape's.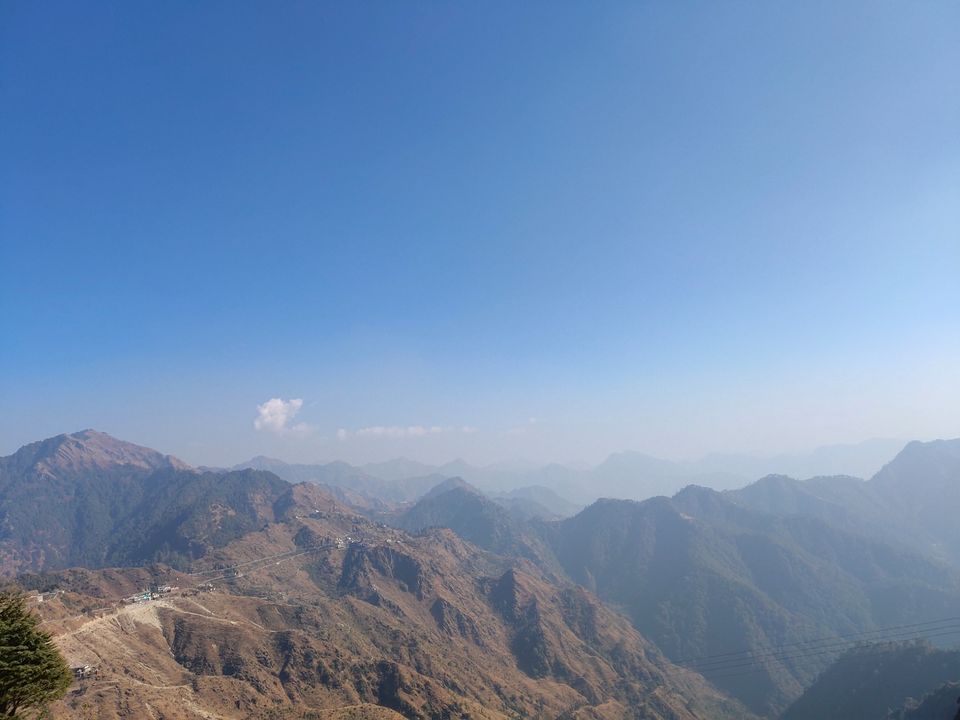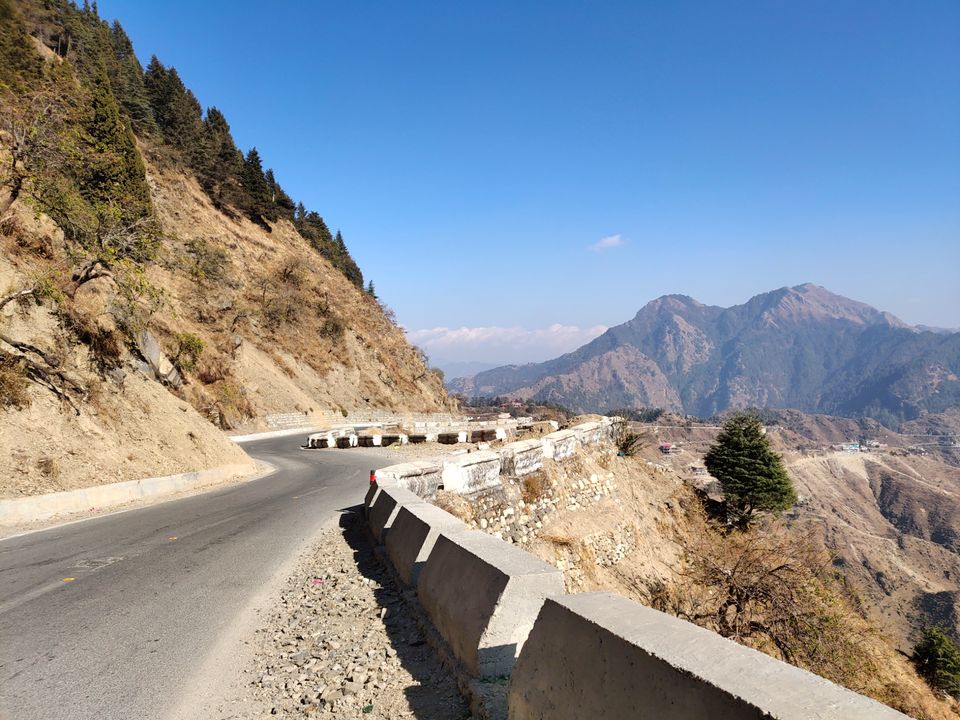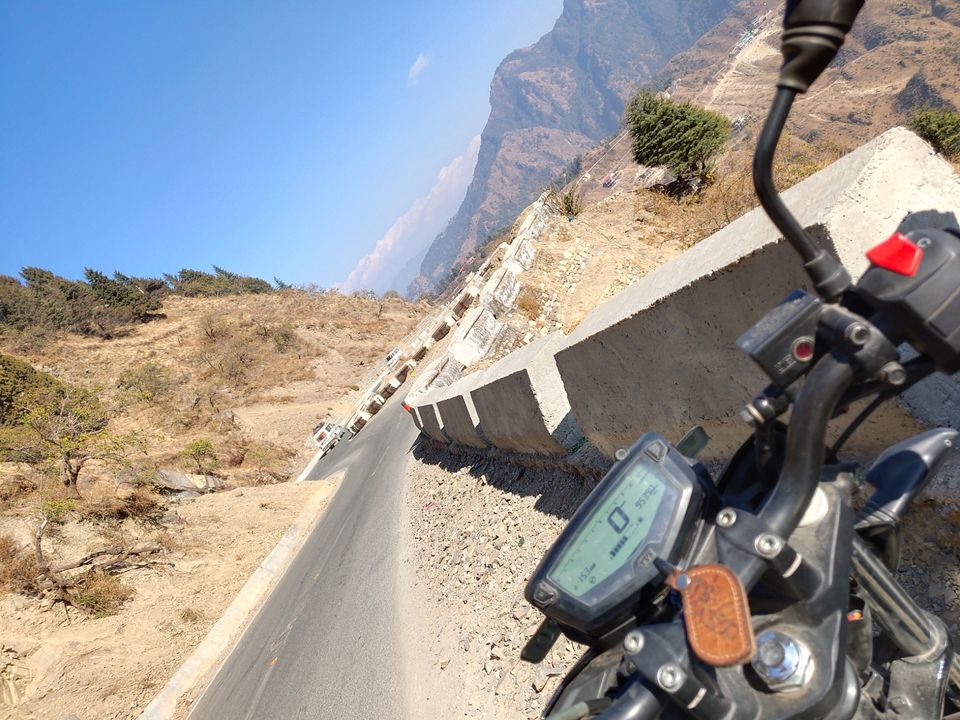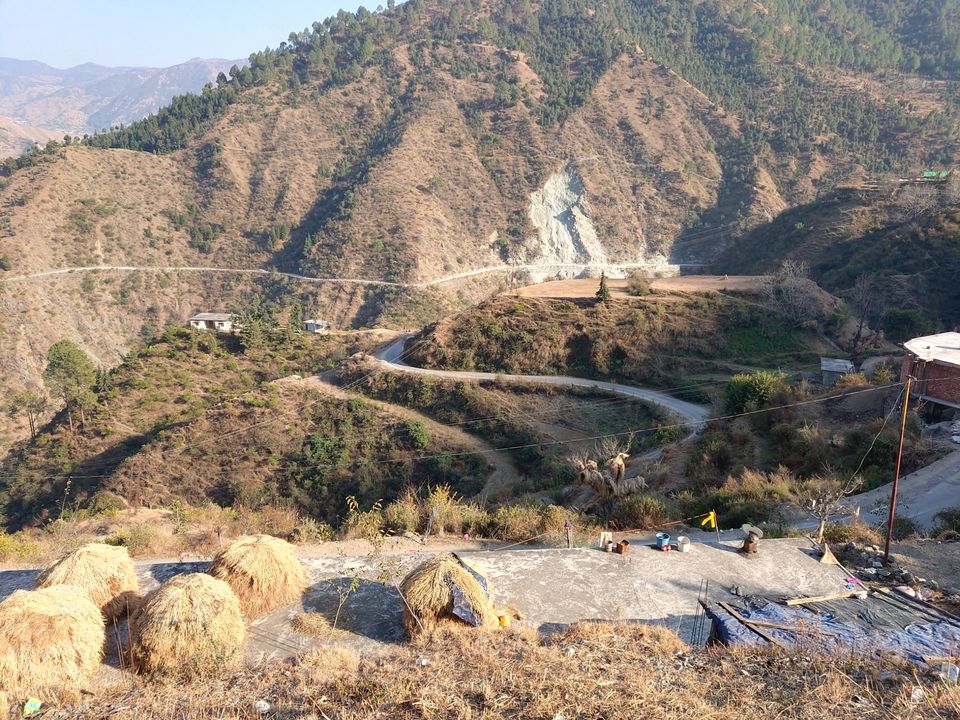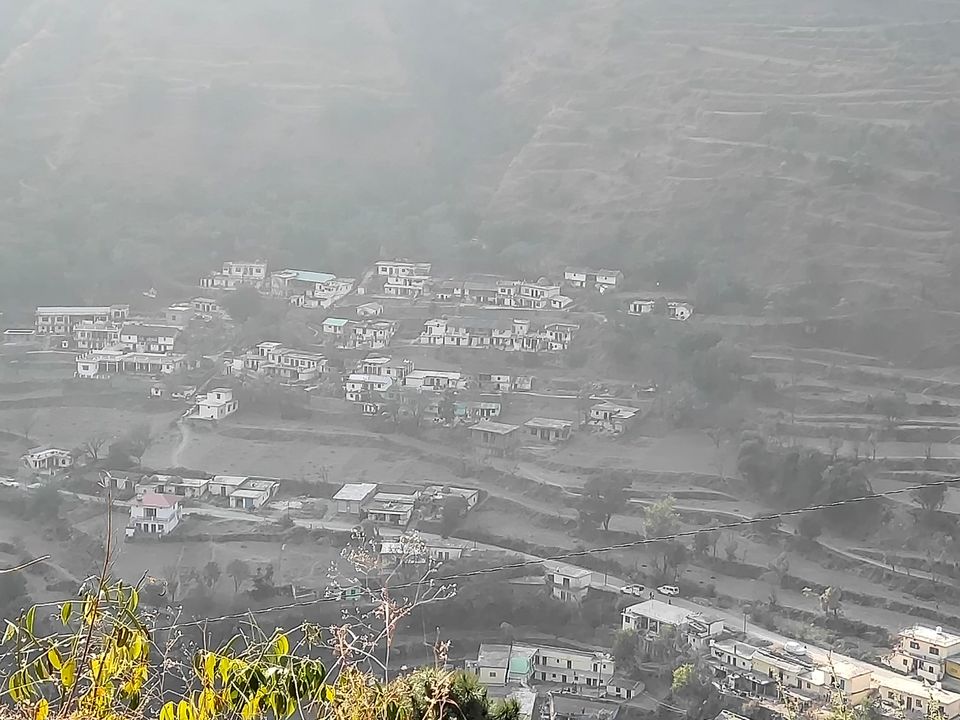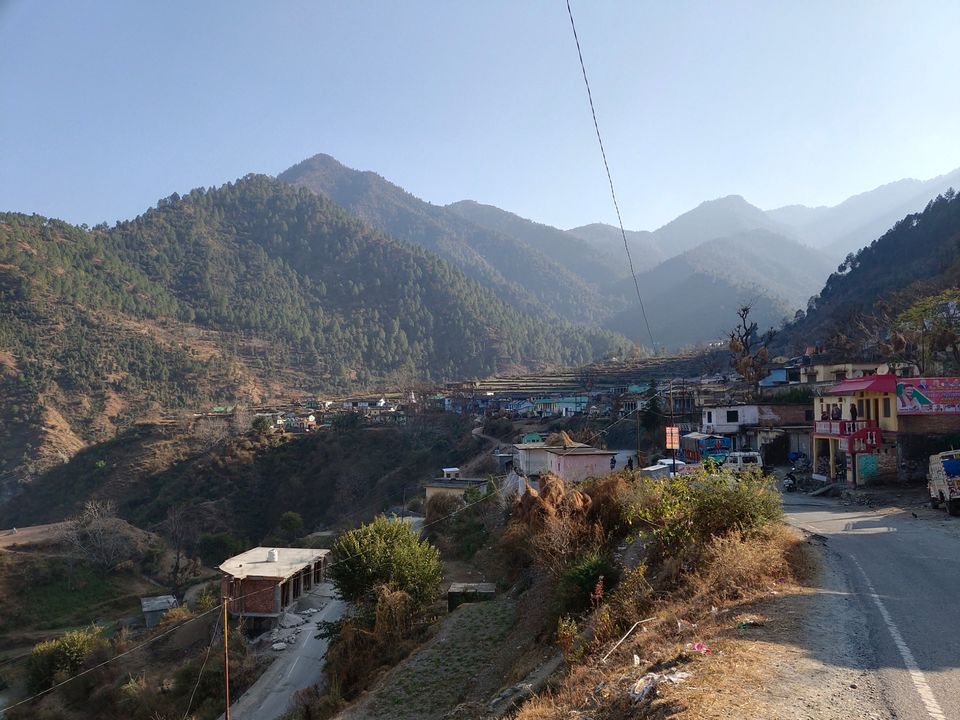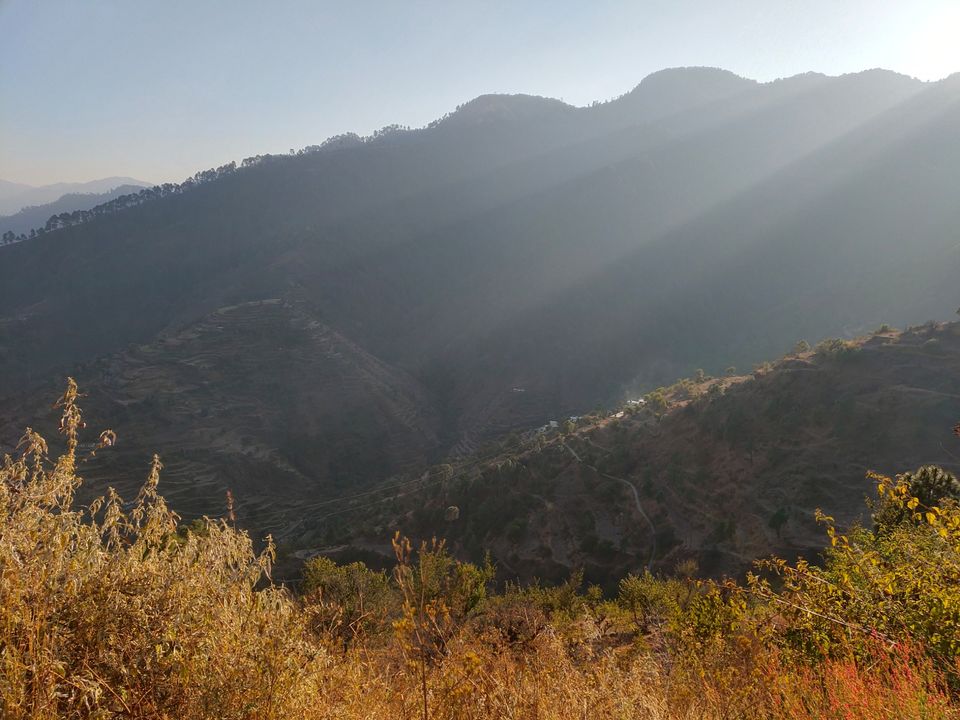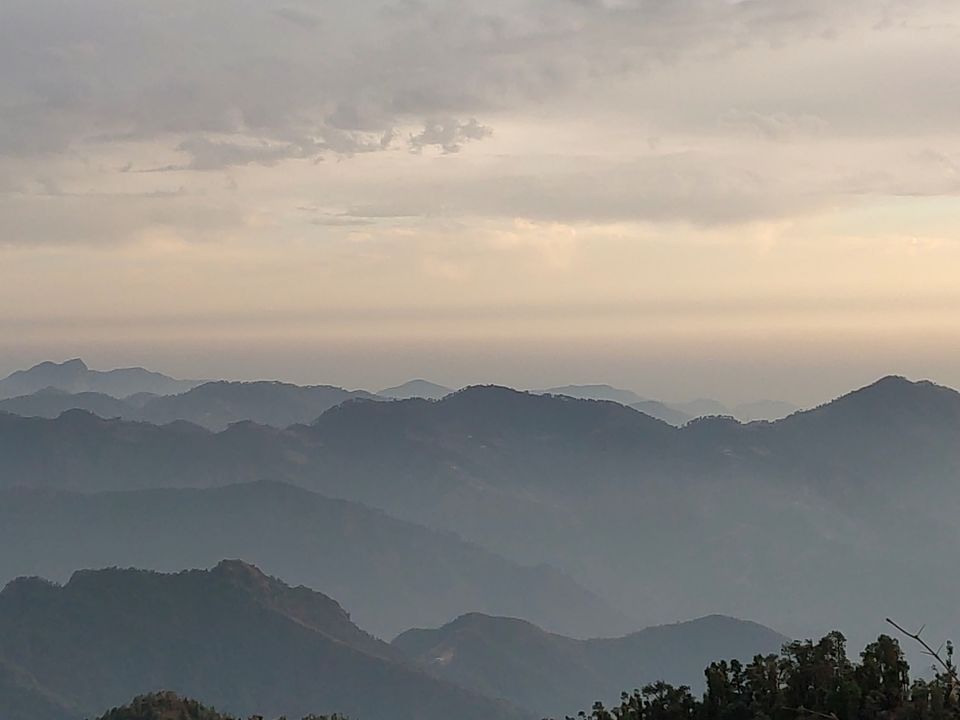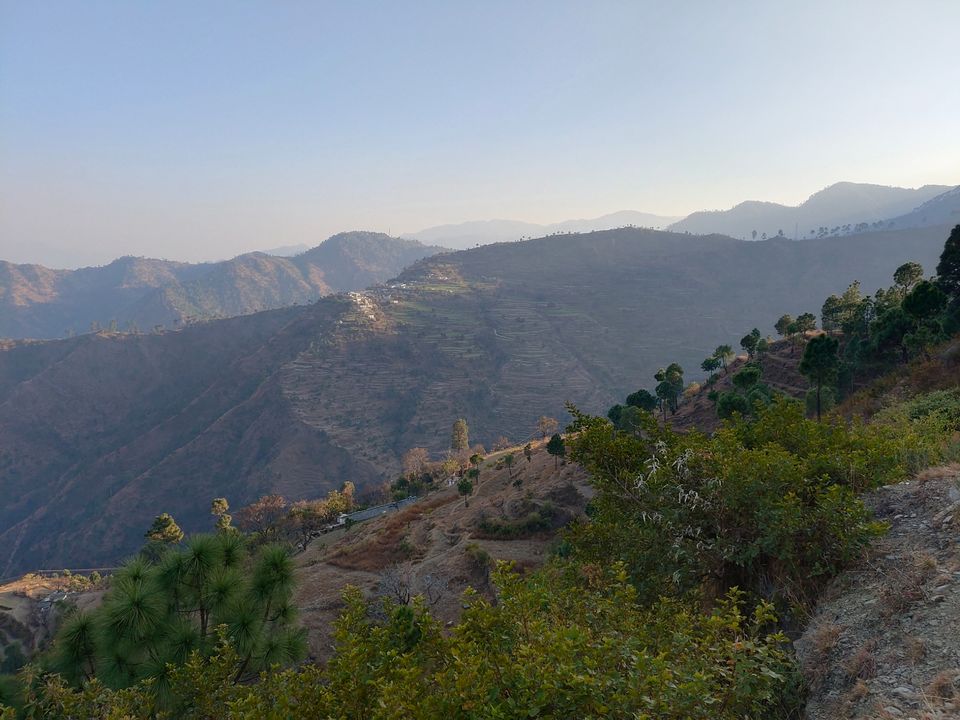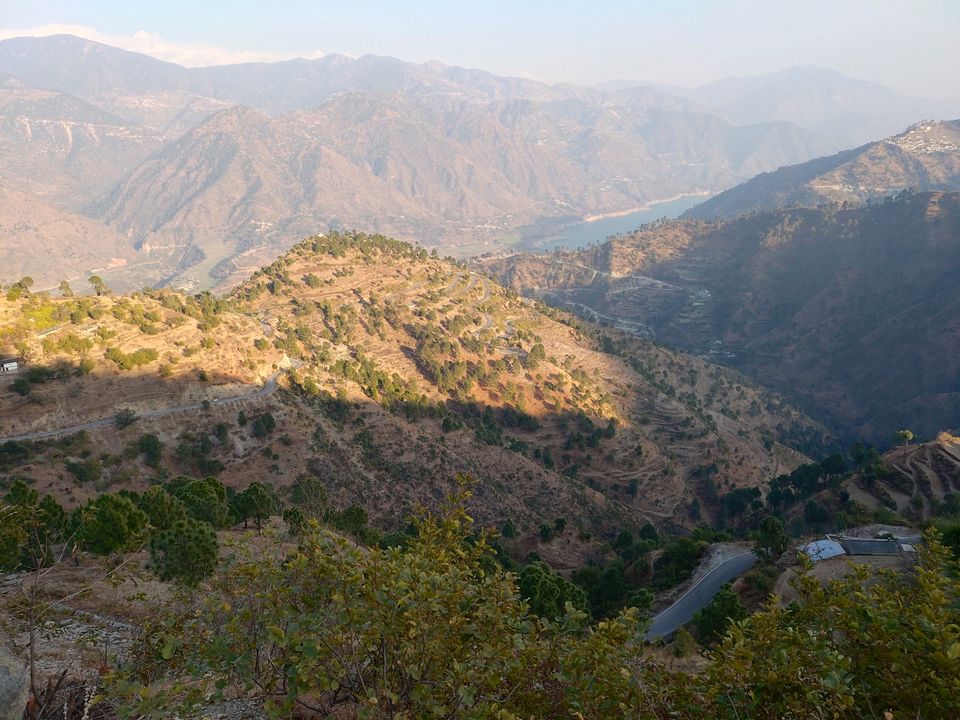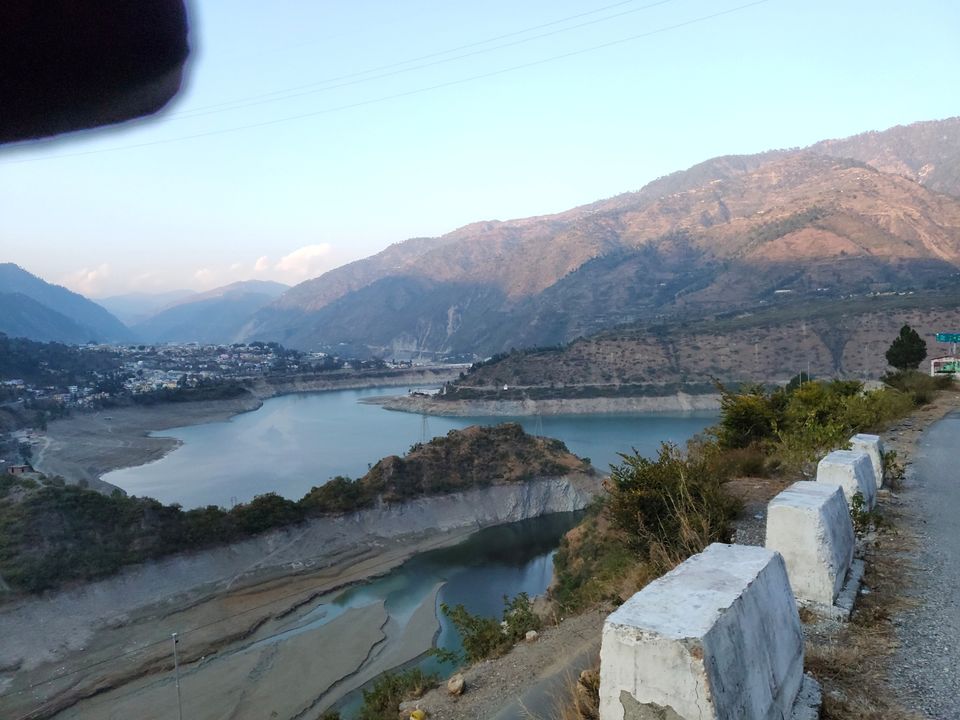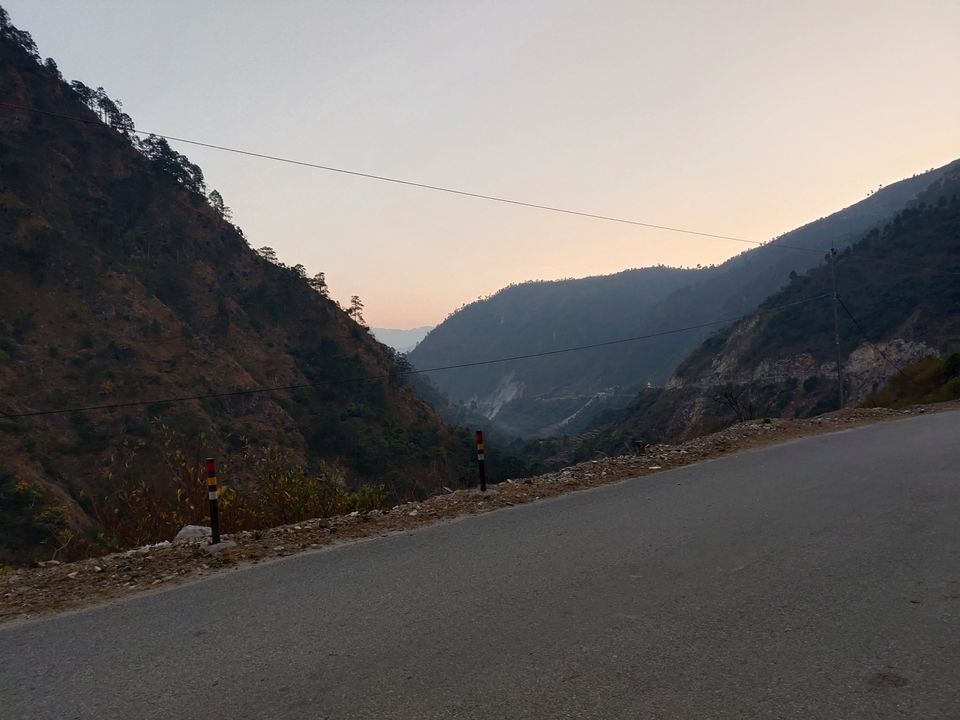 Distance between suwakholi to uttarkashi is around 100kms. While riding you will come across many small village's on your way.
I reached uttarkashi around 7pm.
Uttarkashi is another famous pilgrimage, filled with tourist. But since i was traveling in off season rates of hotel were cheap.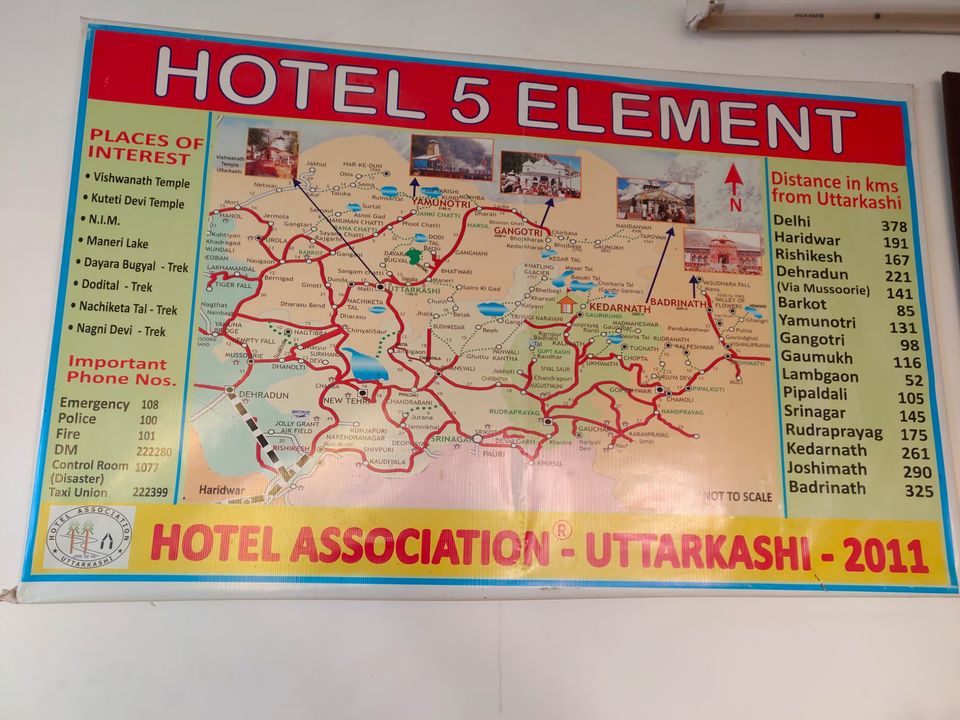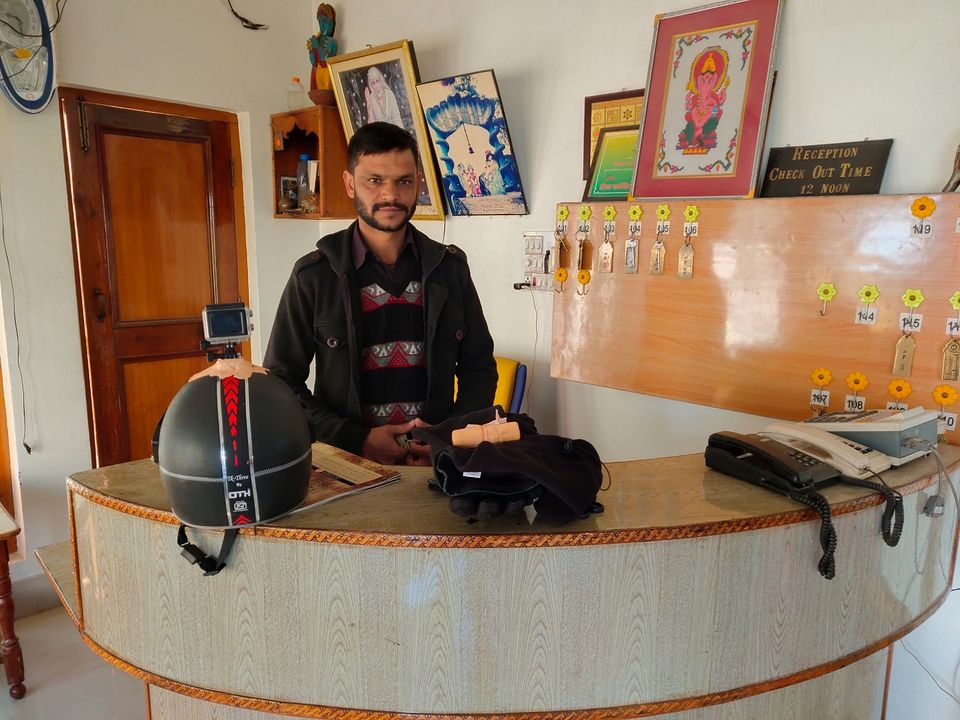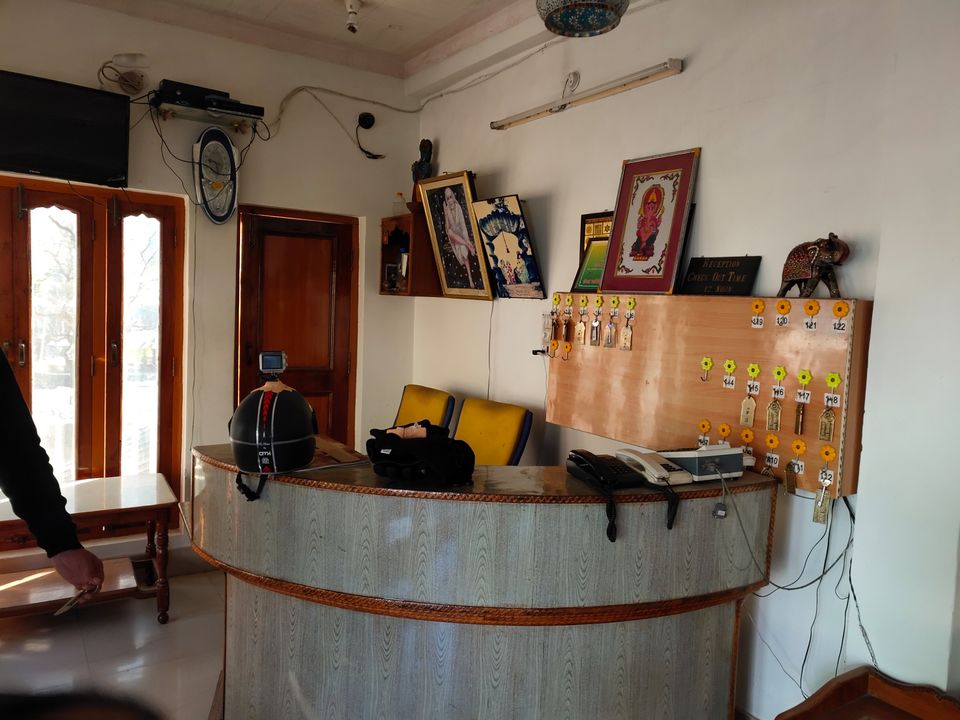 Uttarkashi to Harsil
Morning in uttarkashi was phenomenal.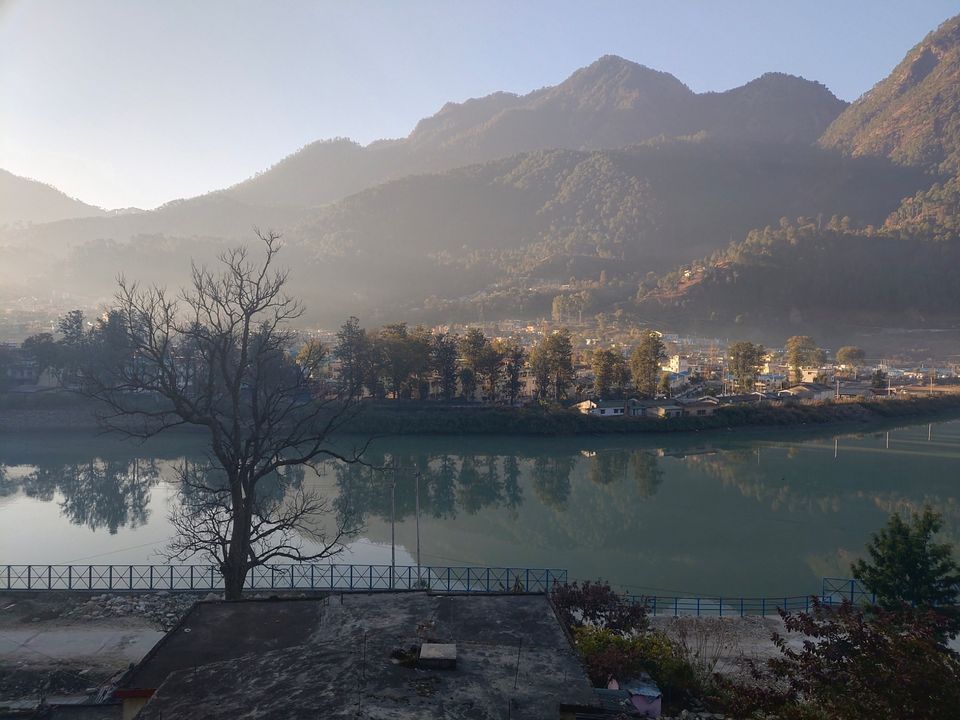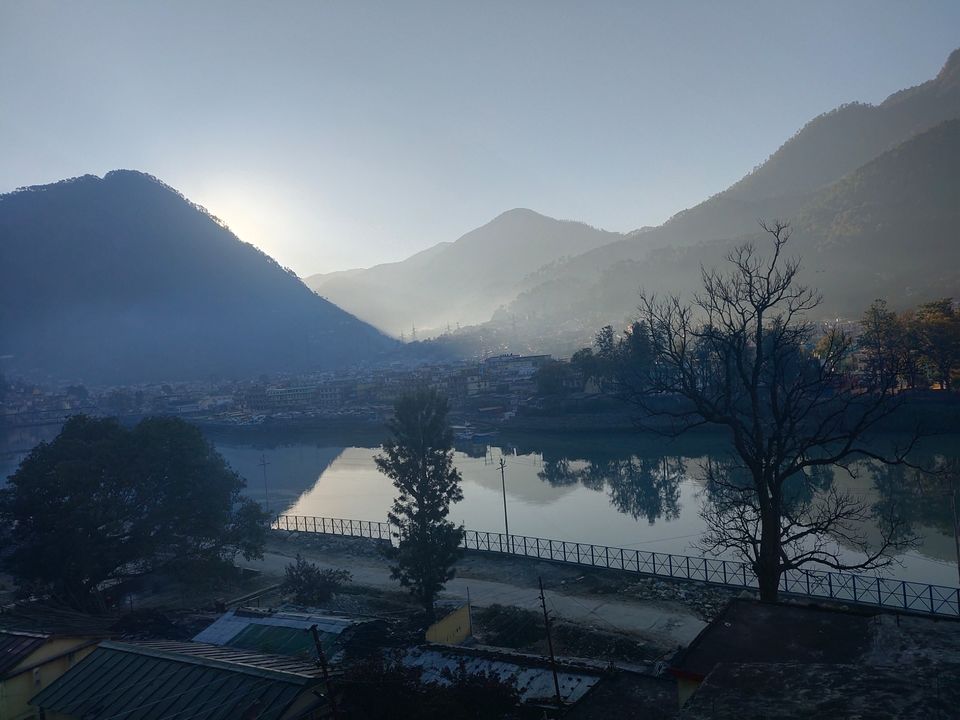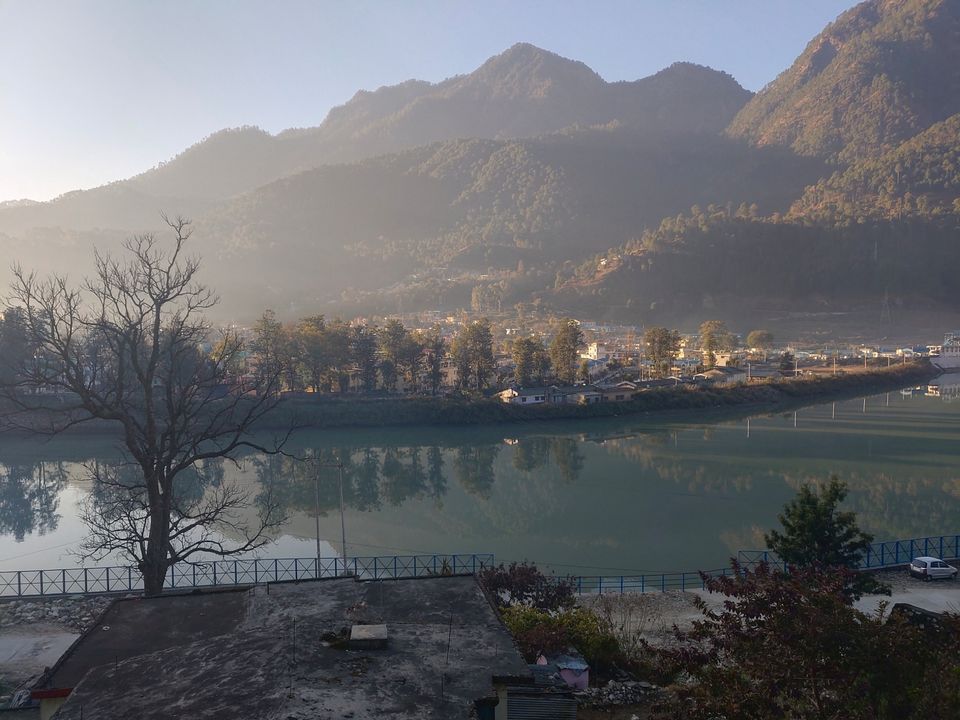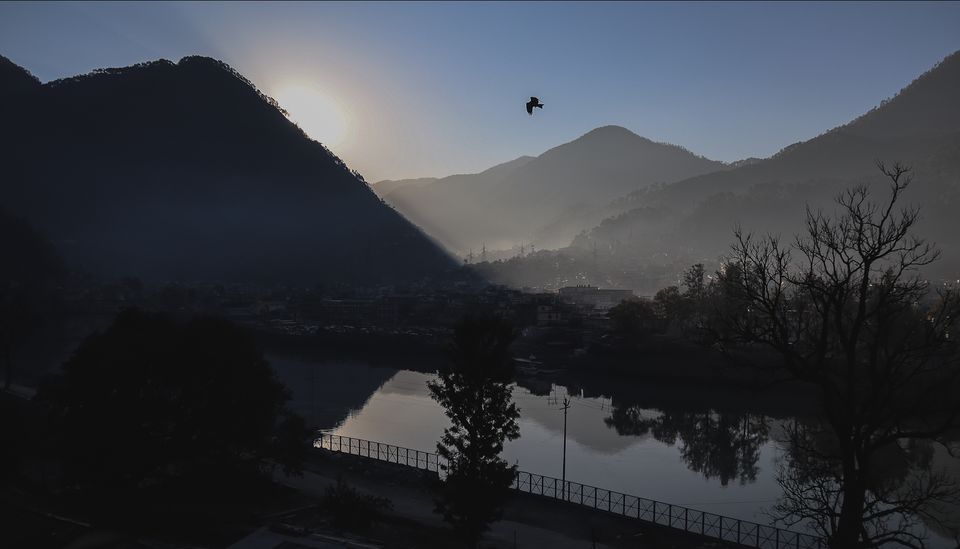 Harsil is 70 odd kms from Uttarkashi,but road is treacherous and you will find snow on the road for last 4 to 5 kms . So it's better to start the journey early in the morning from uttarkashi.
I left uttarkashi around 9am.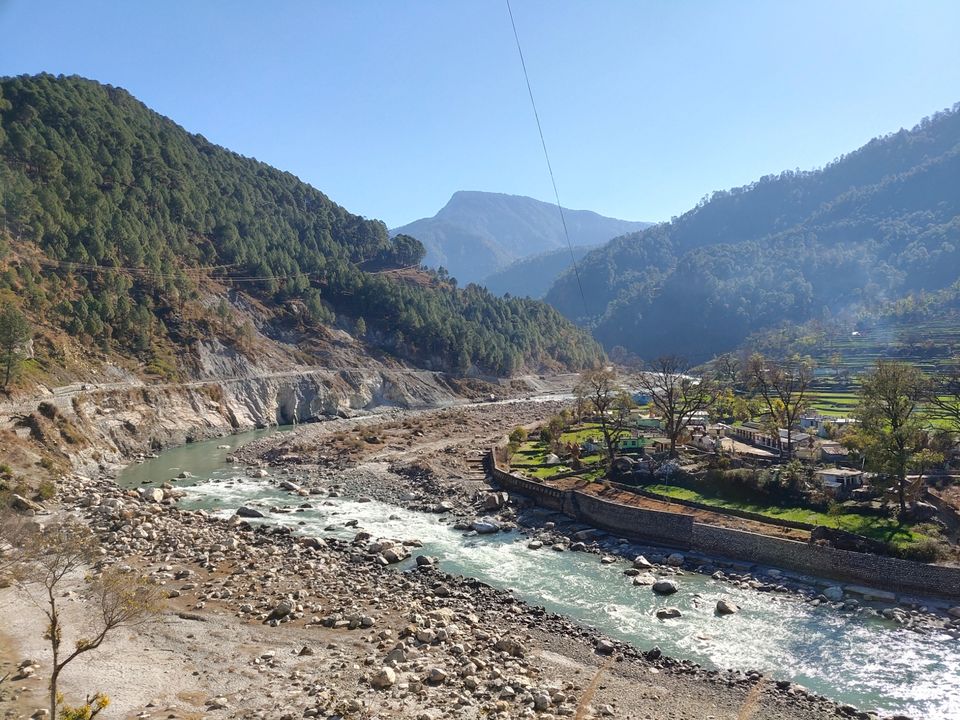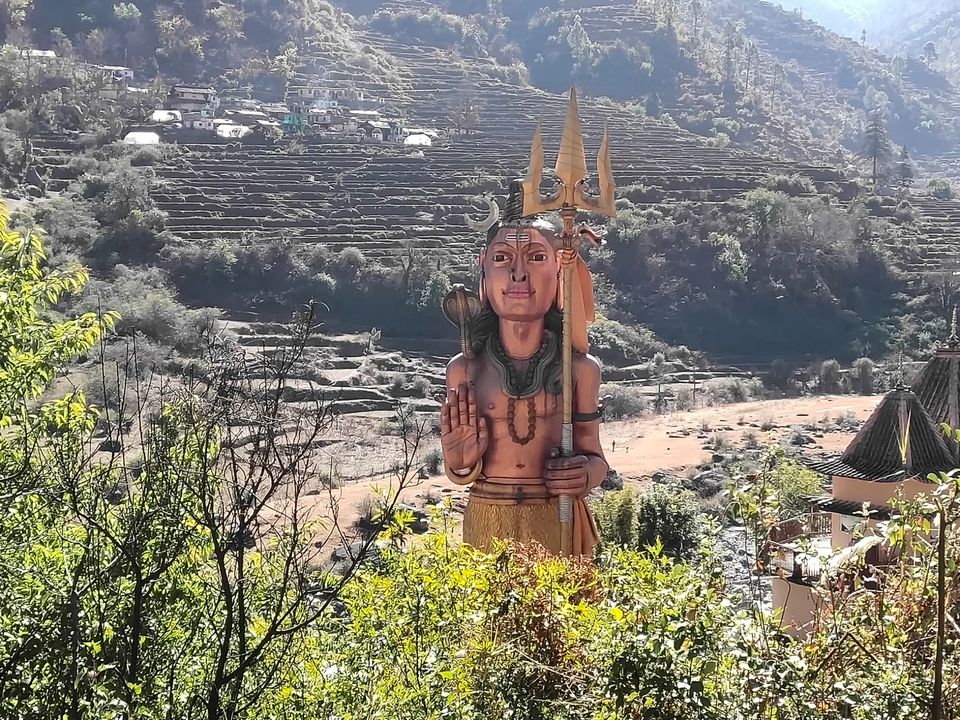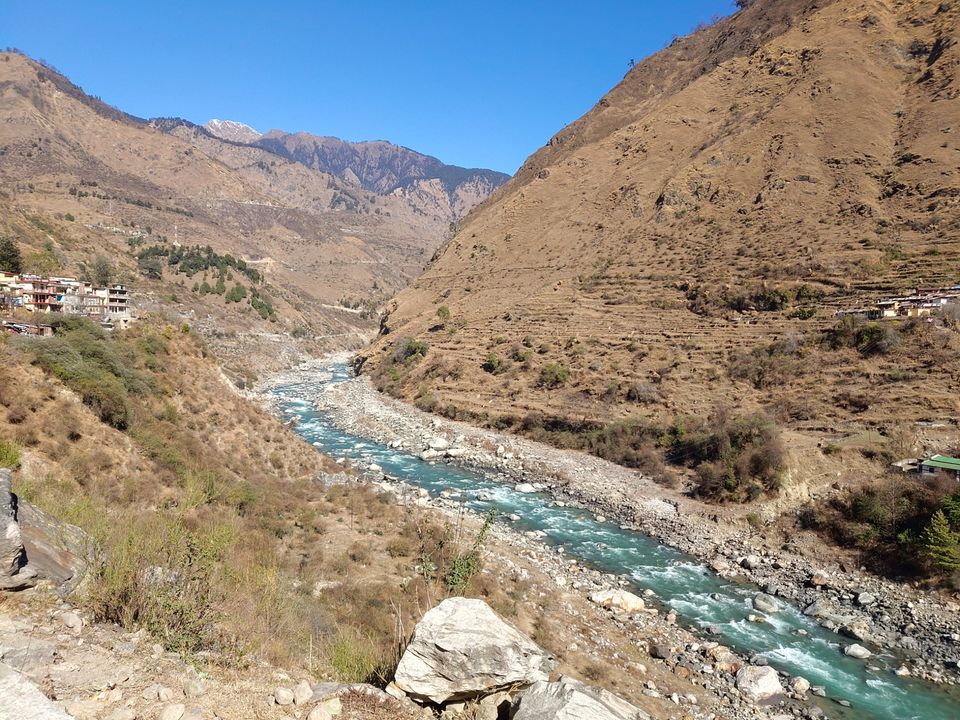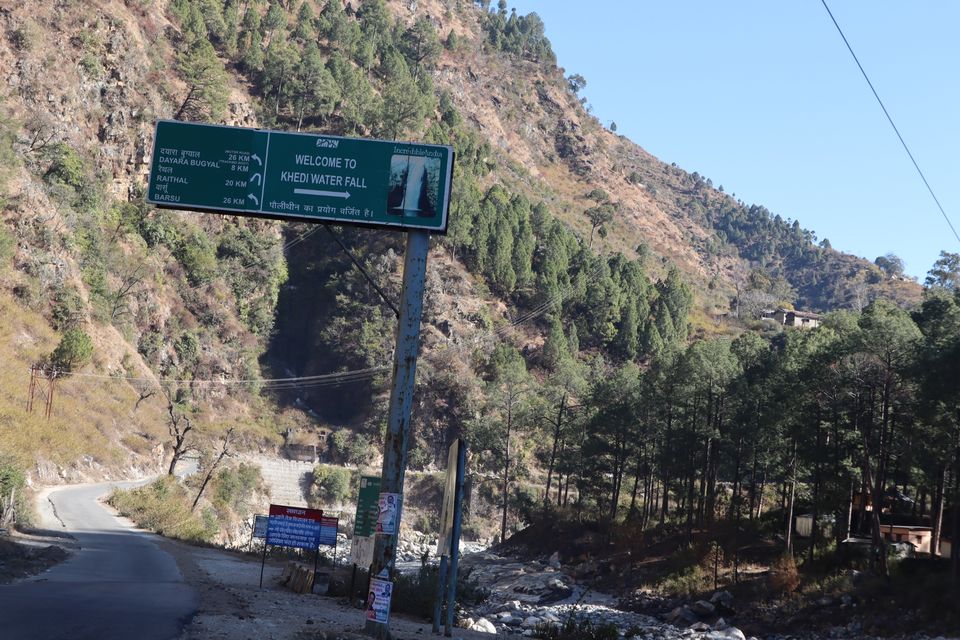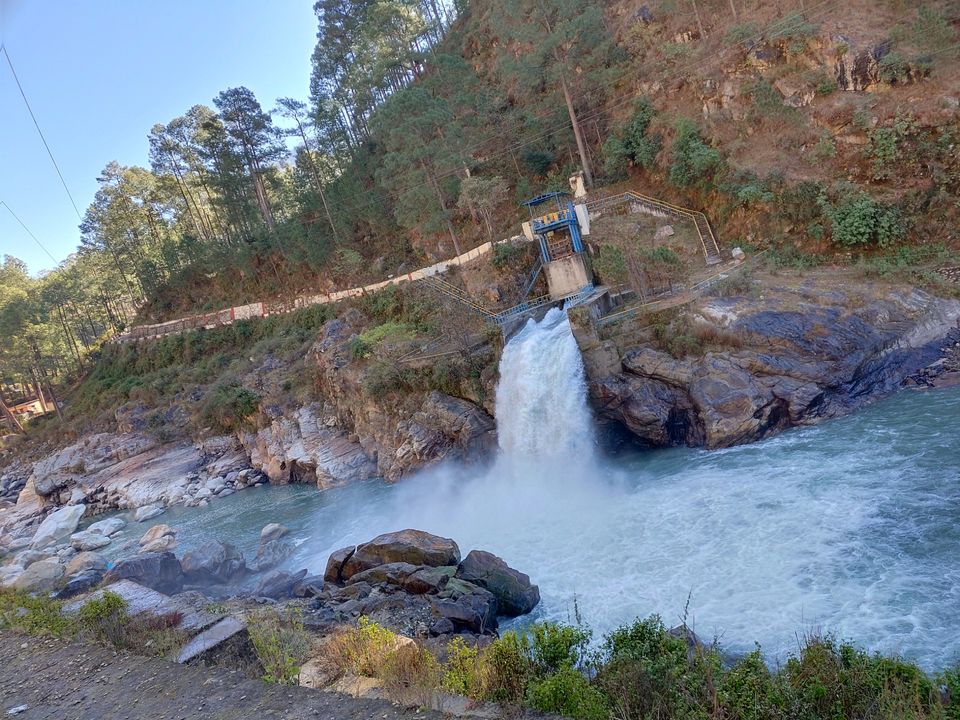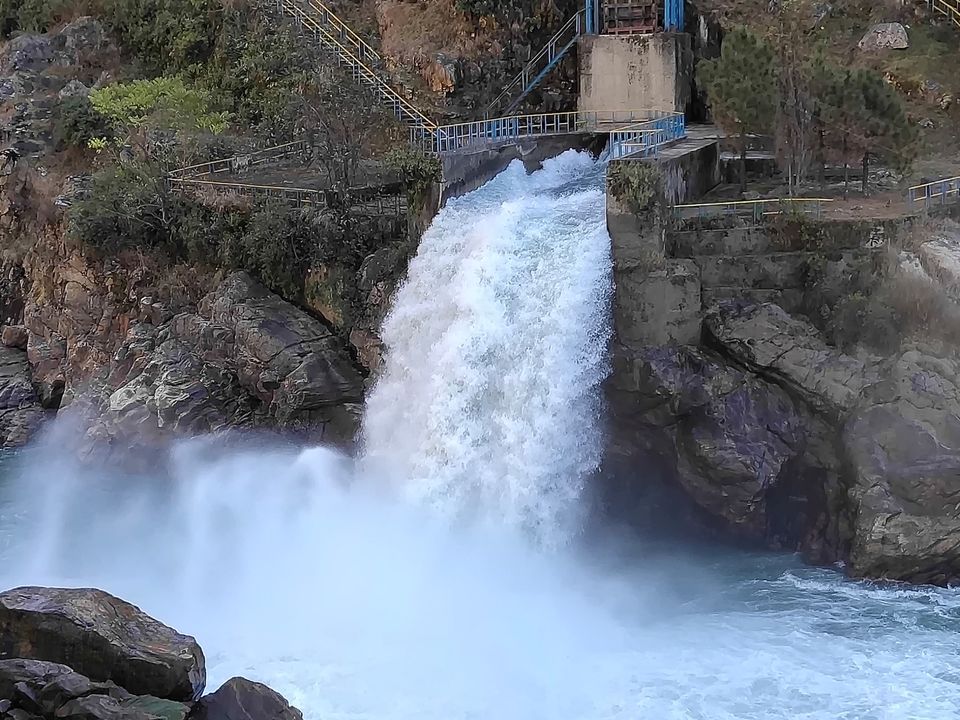 On the way there is one hot water spring at Gangnani.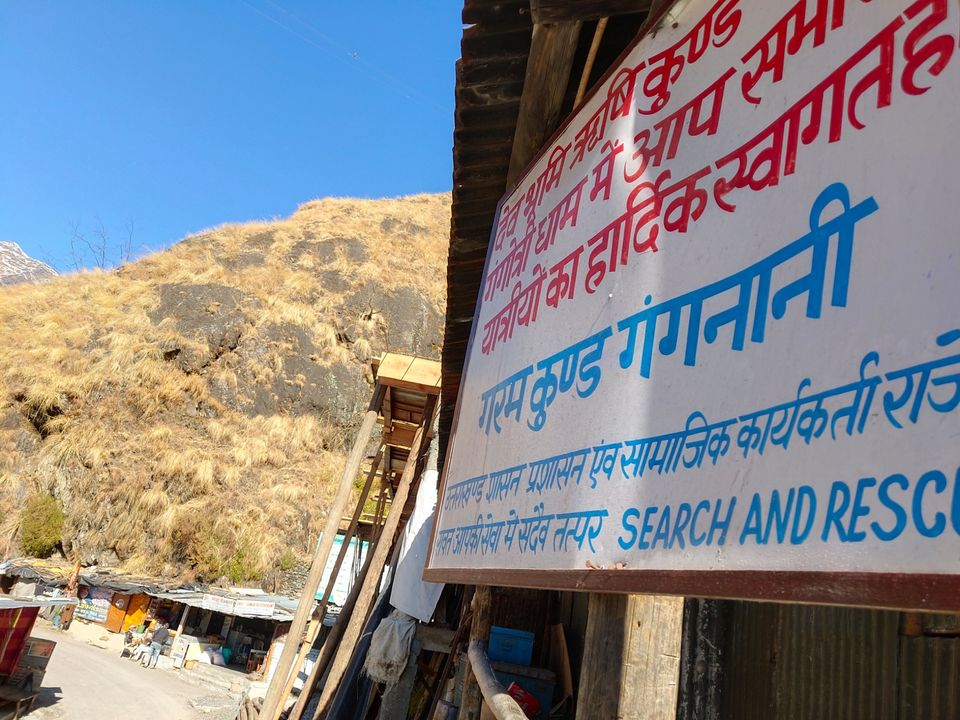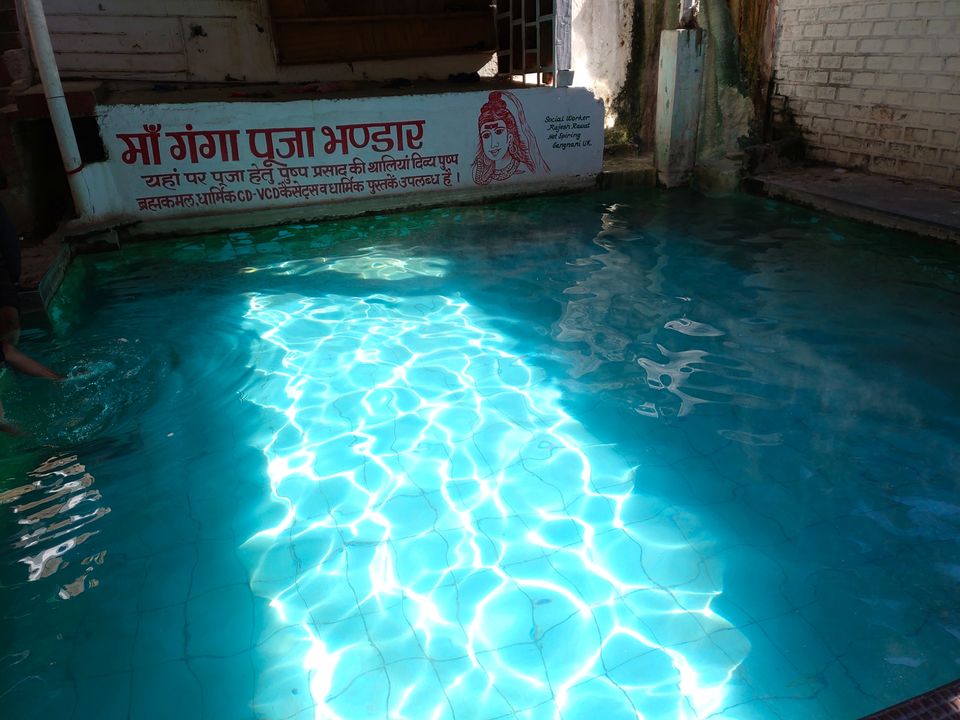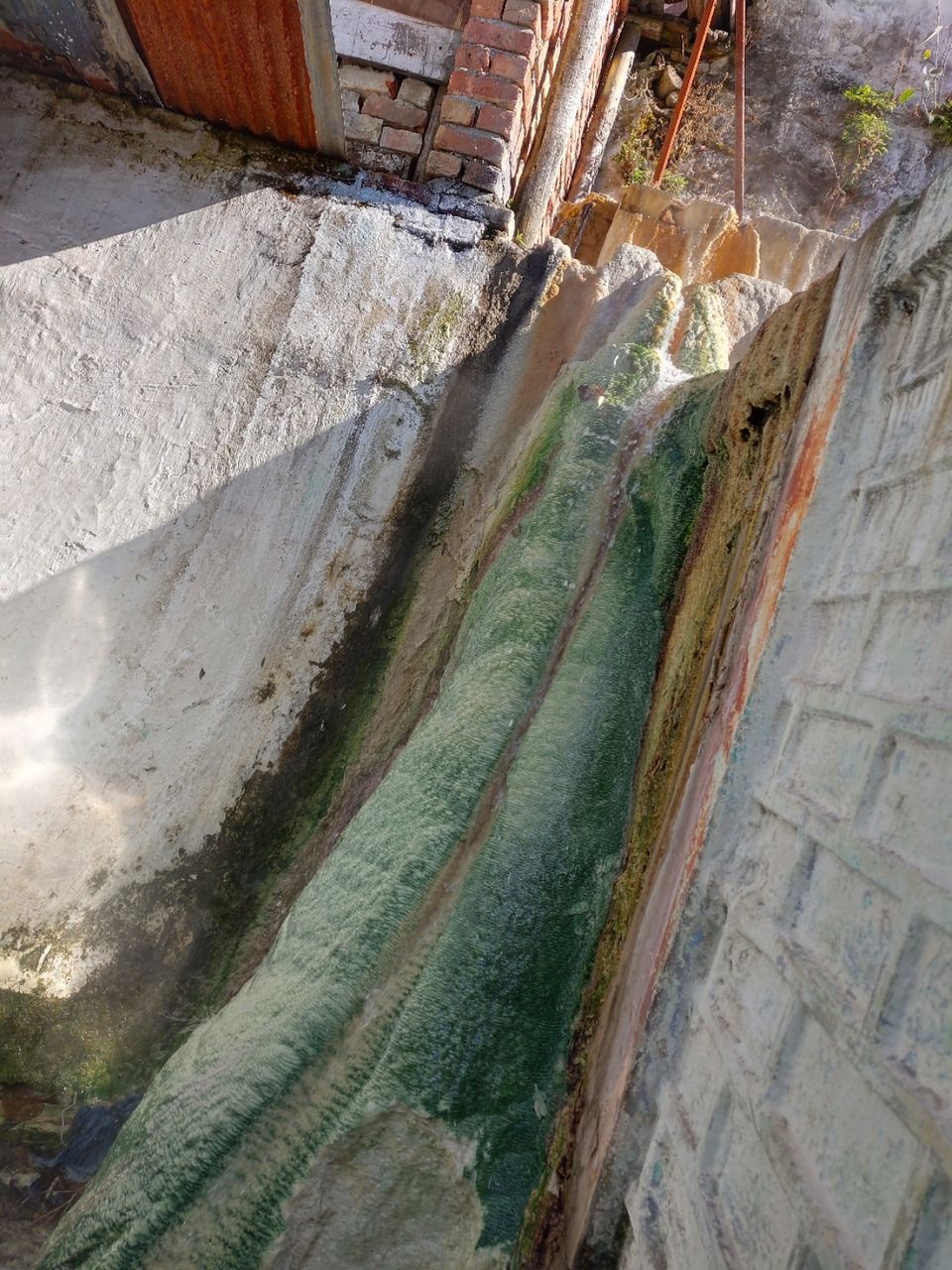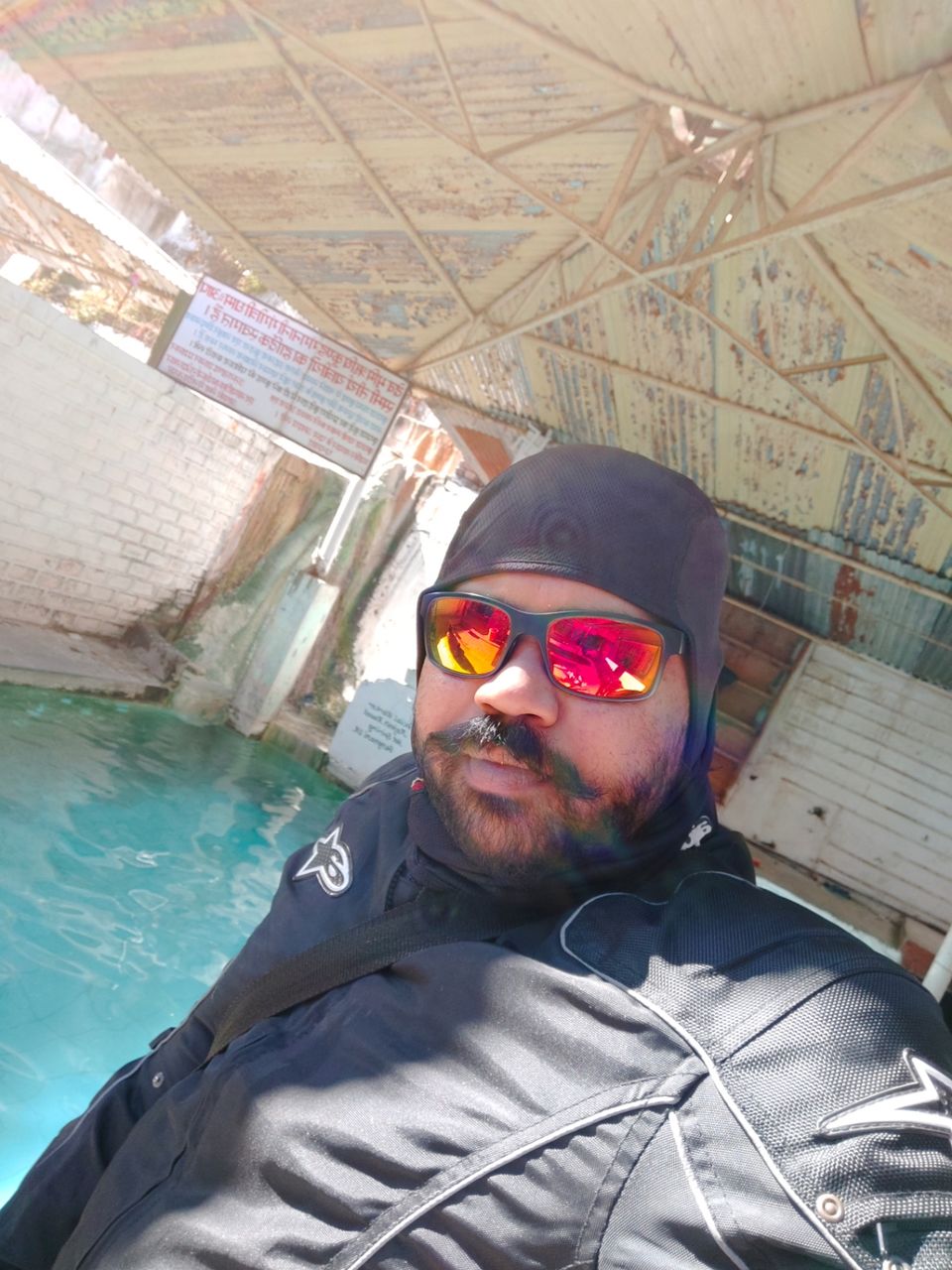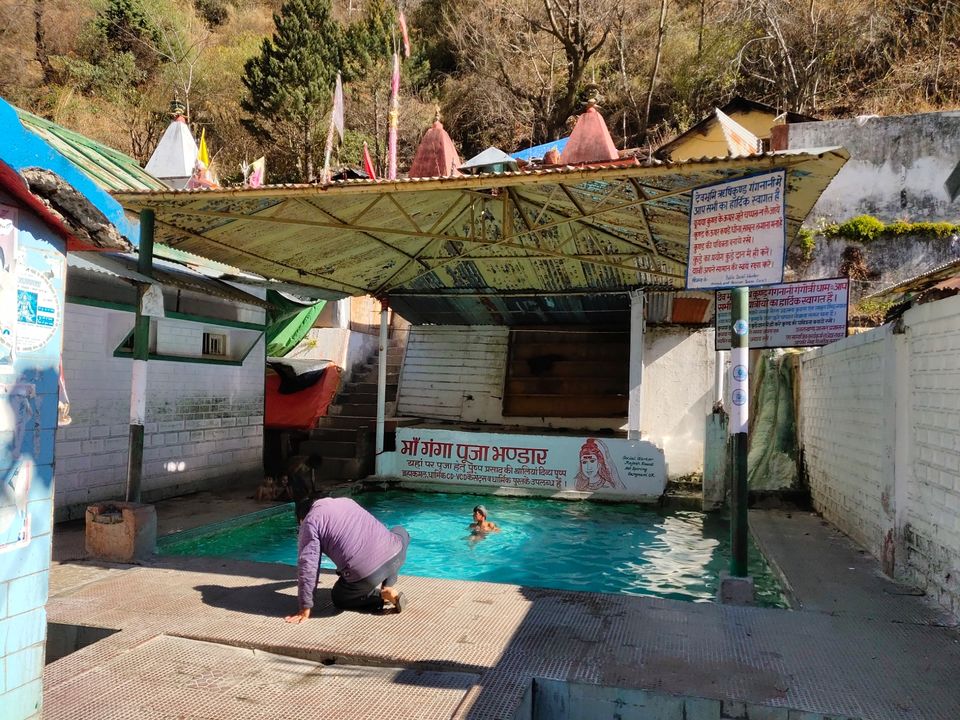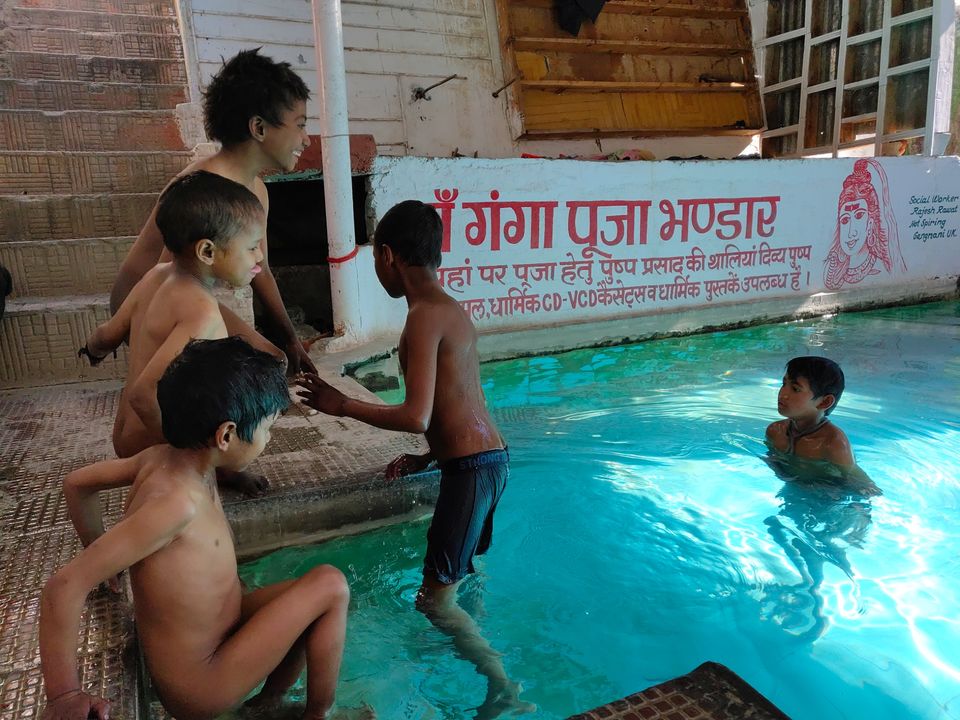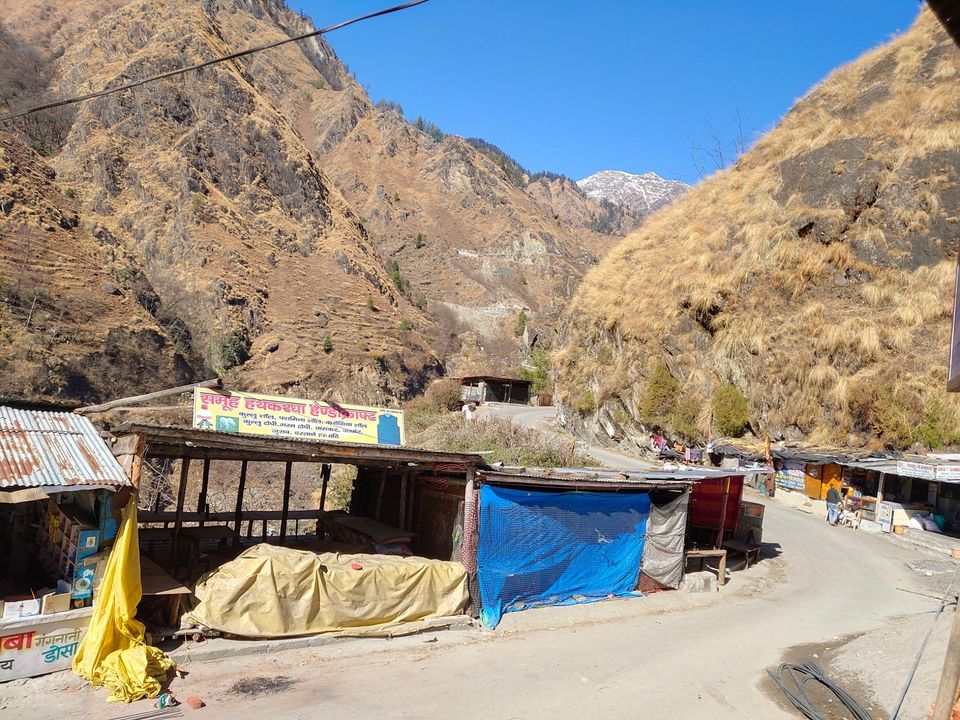 From Gangnani you start ascending high altitude , till sukkhi top there are lot of twist and turns plus road is not in good state.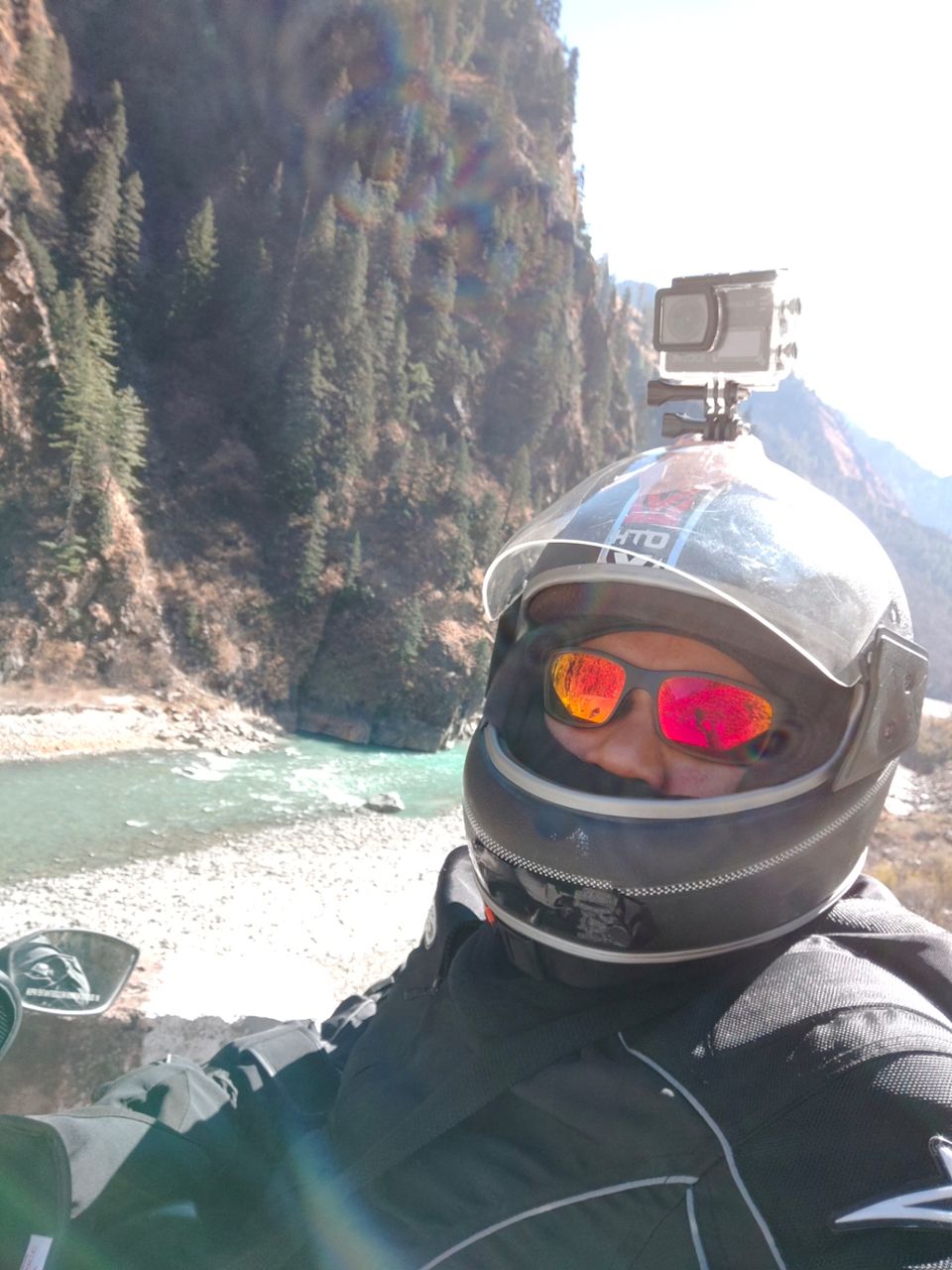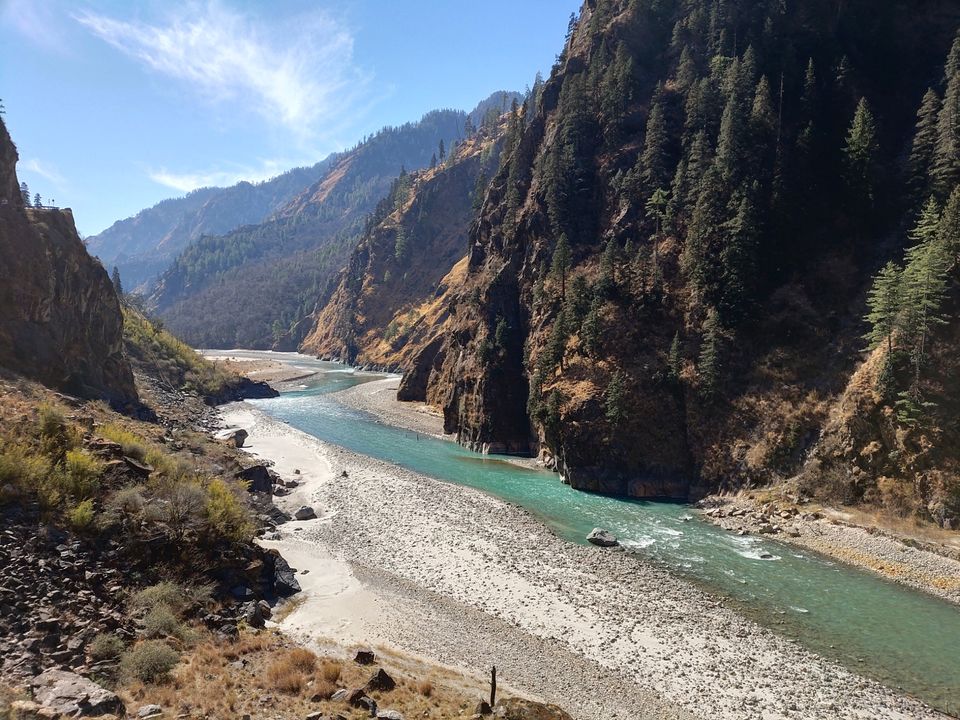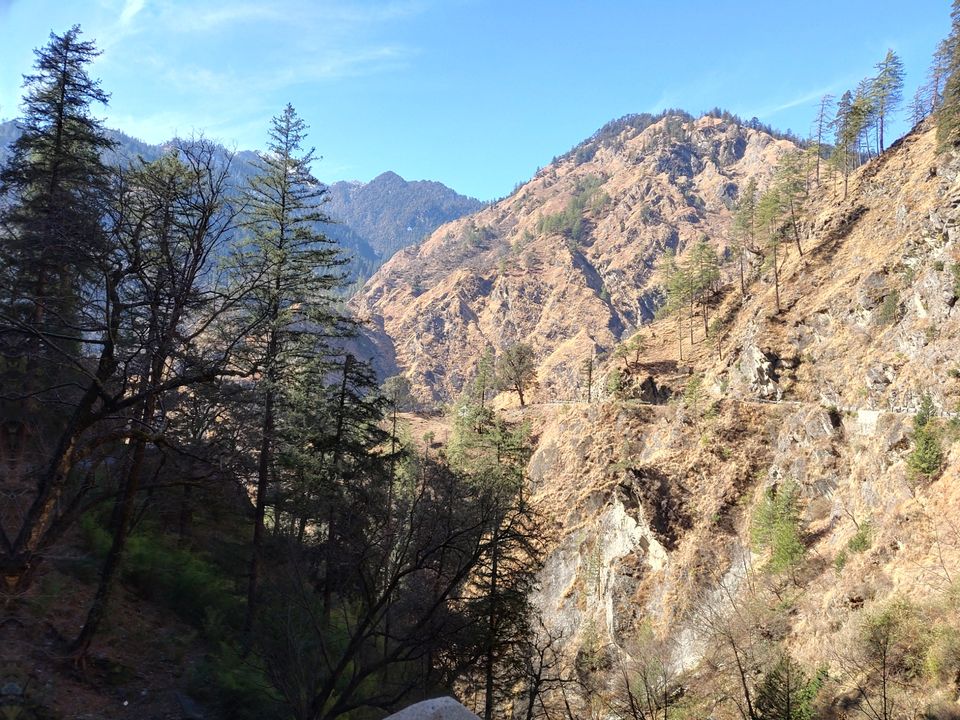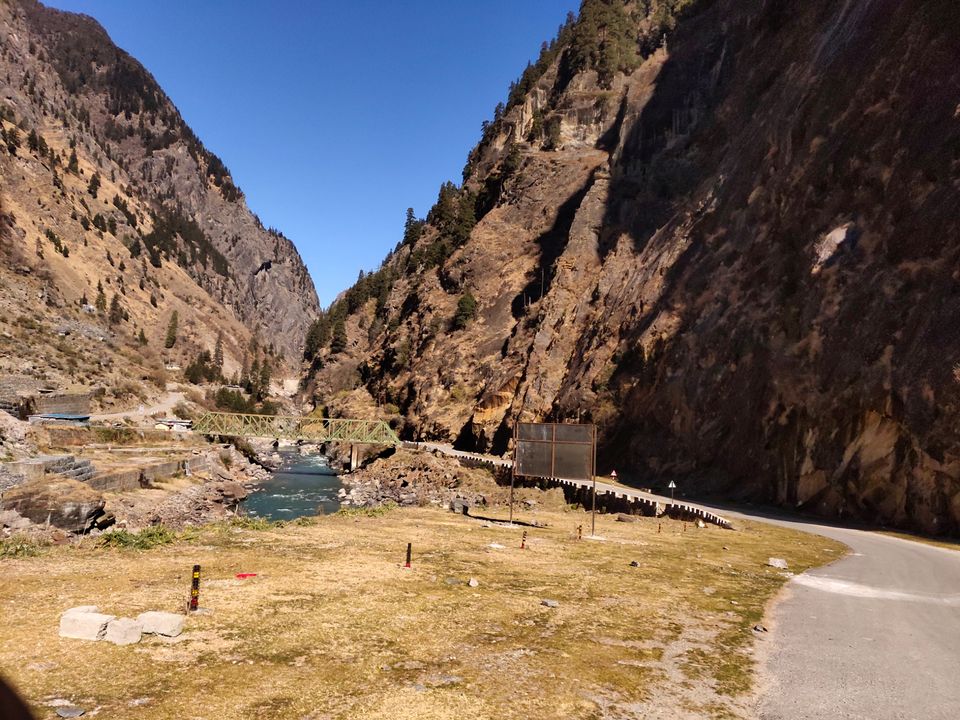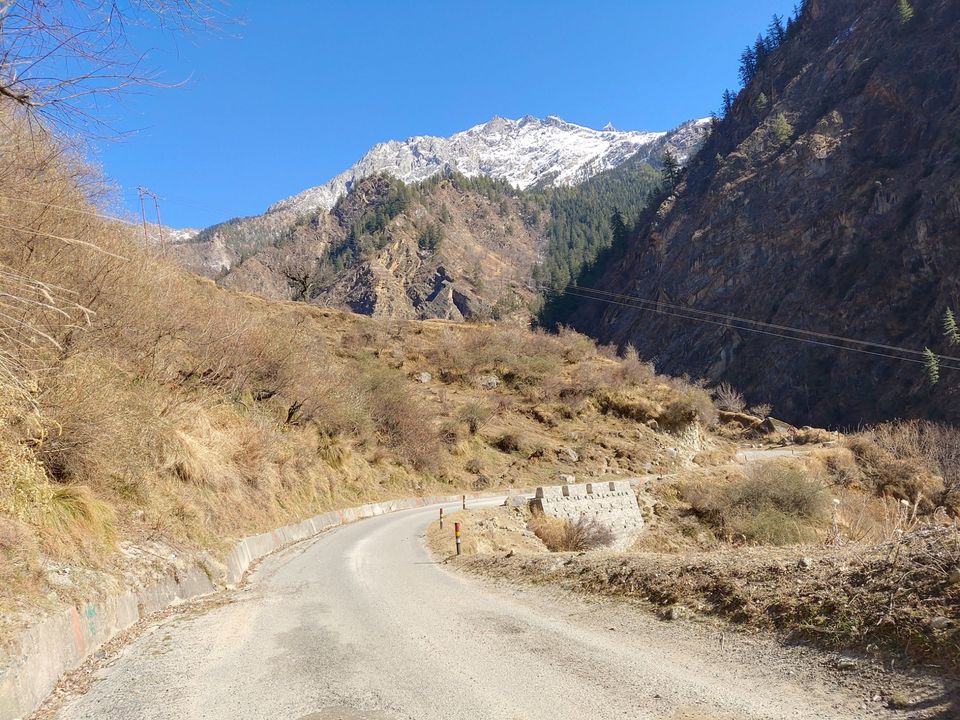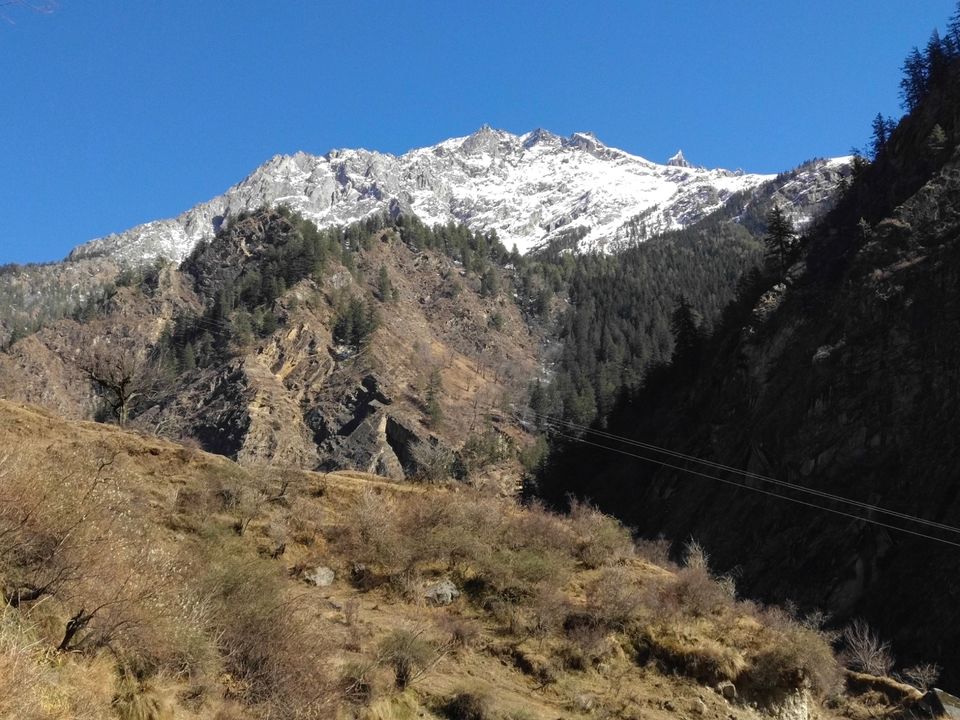 My first encounter with snow was near sukkhi top.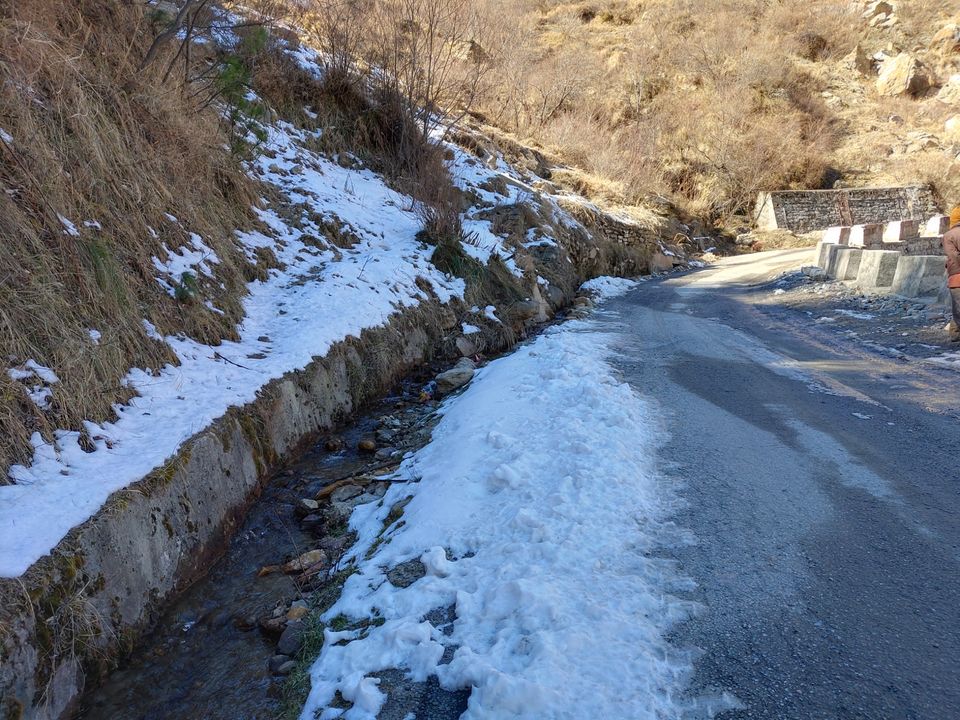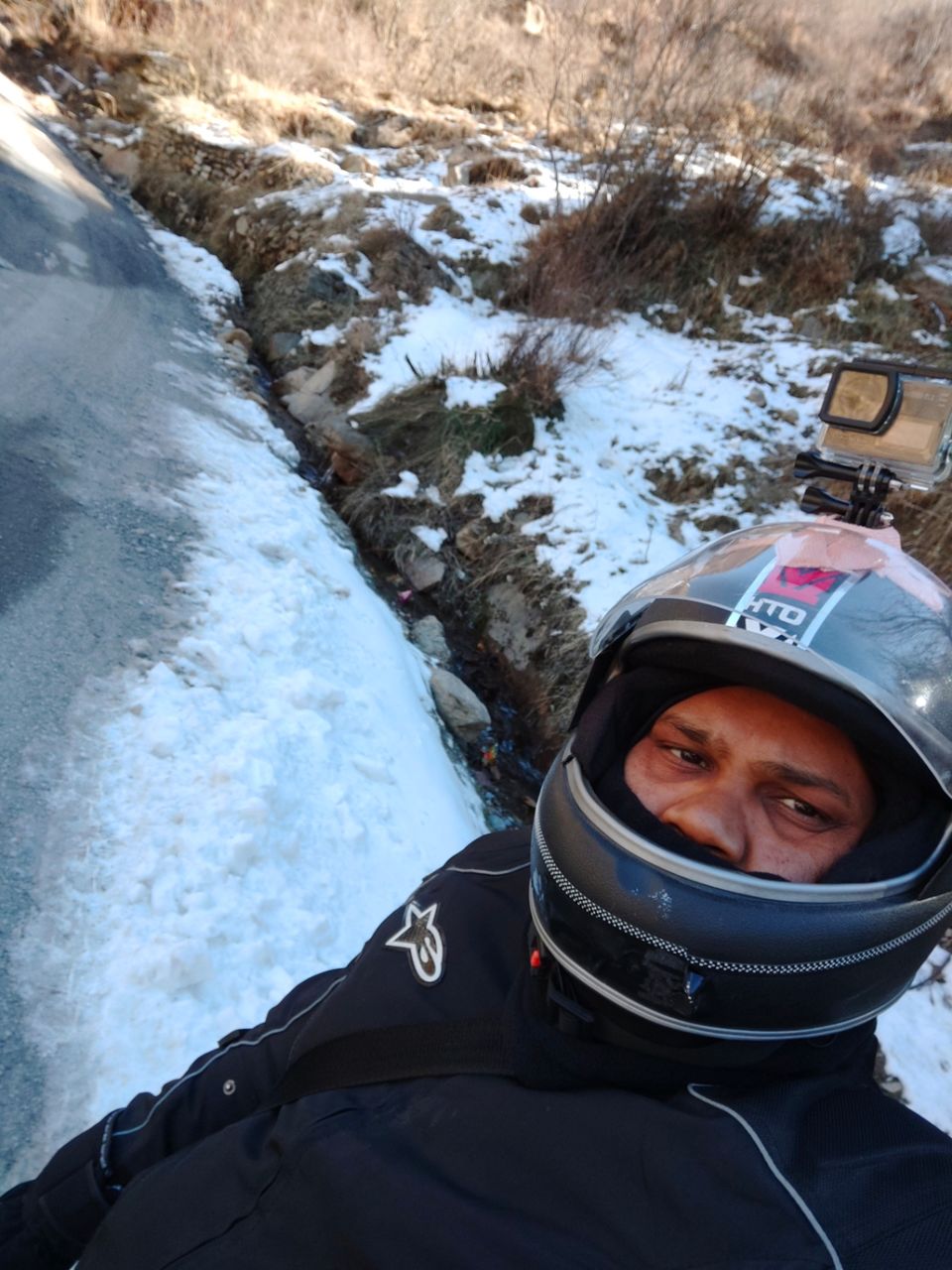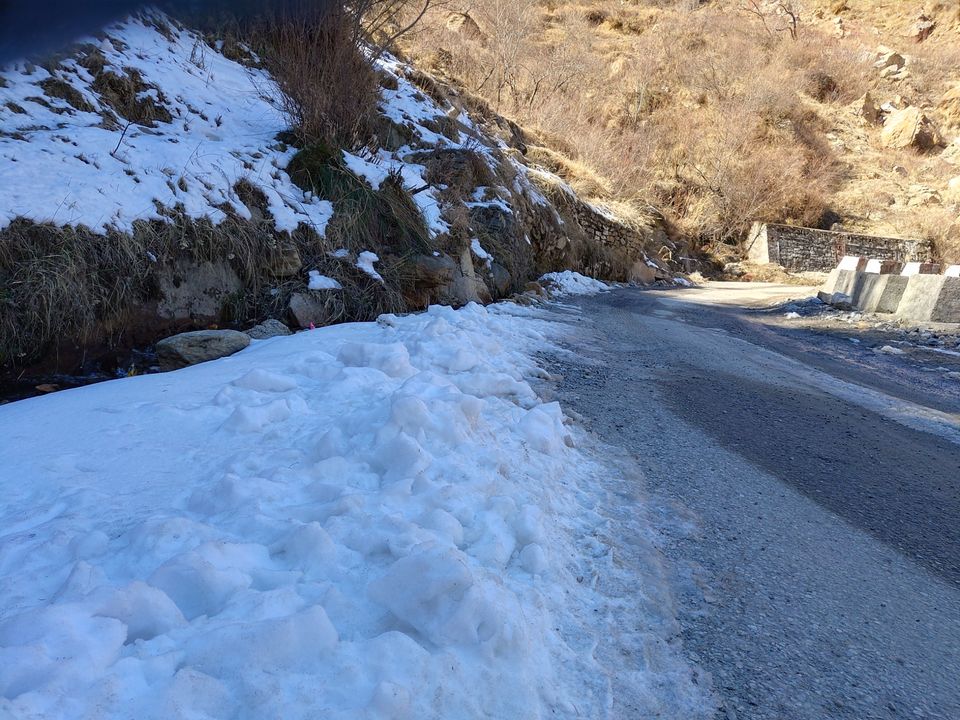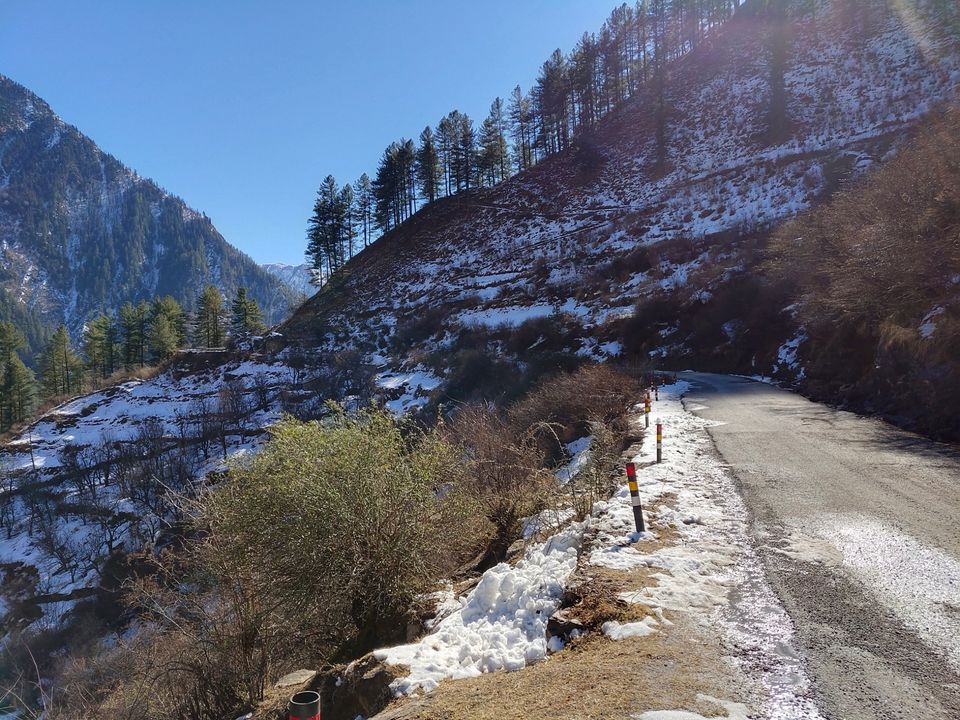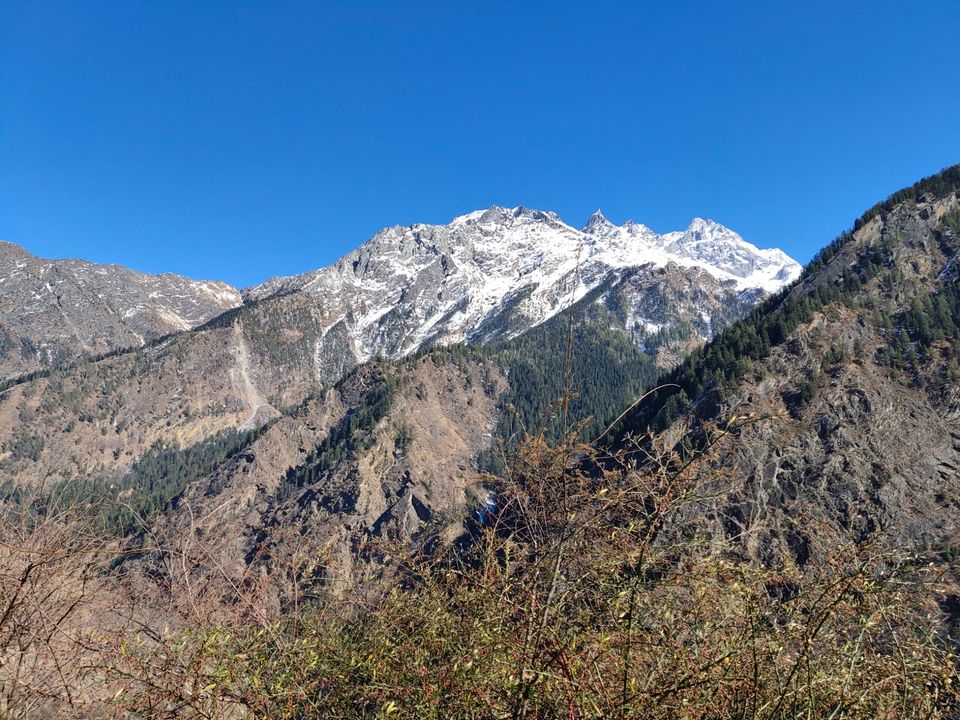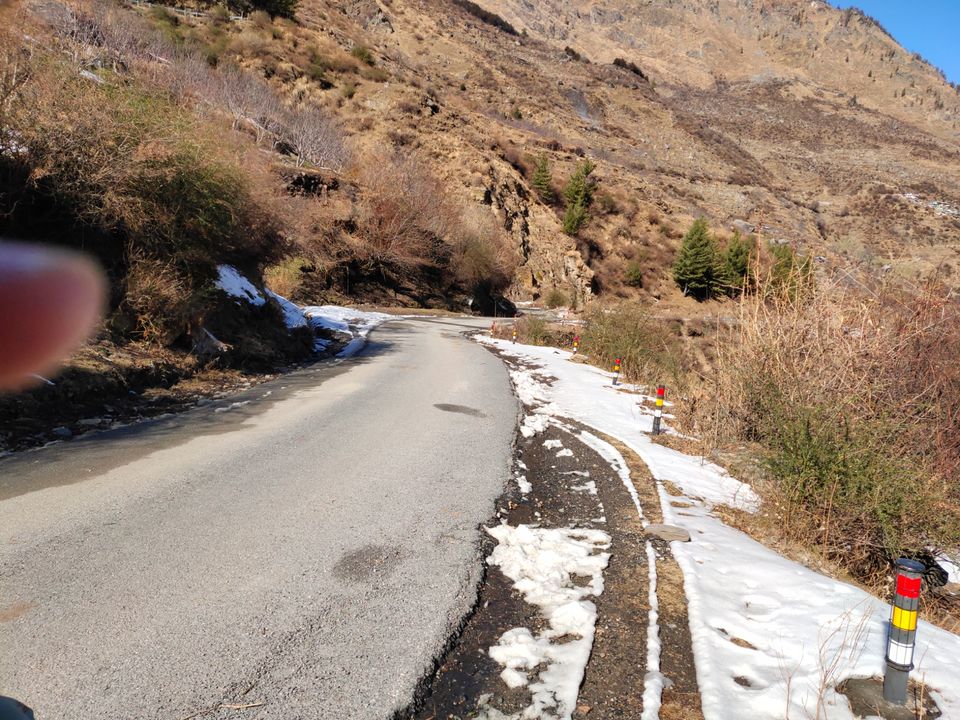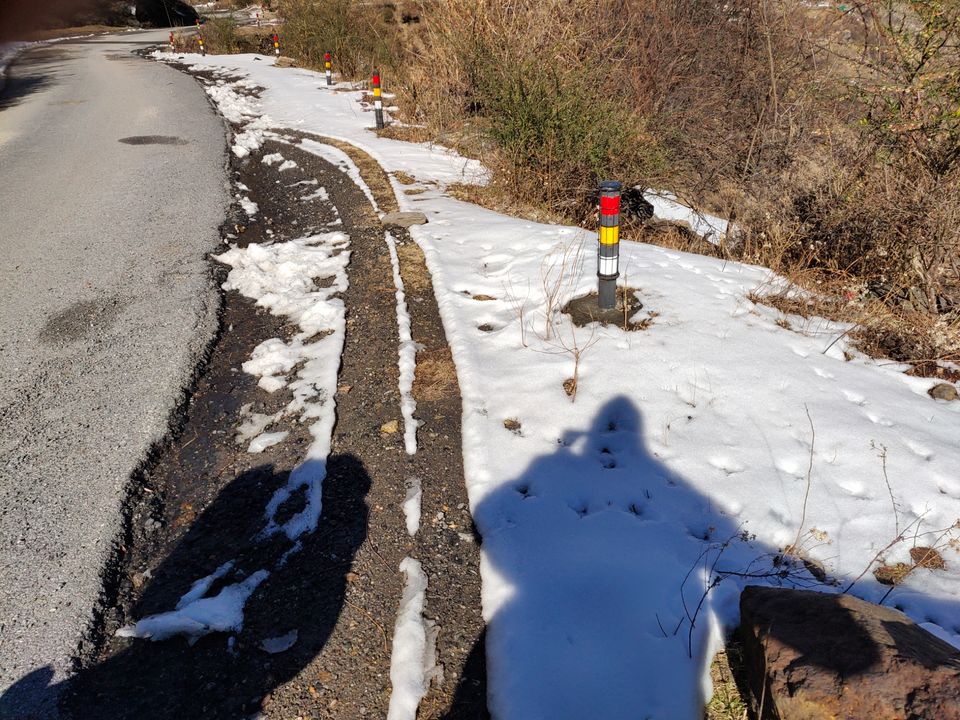 As you approach Harshil amount of snow on the road increases.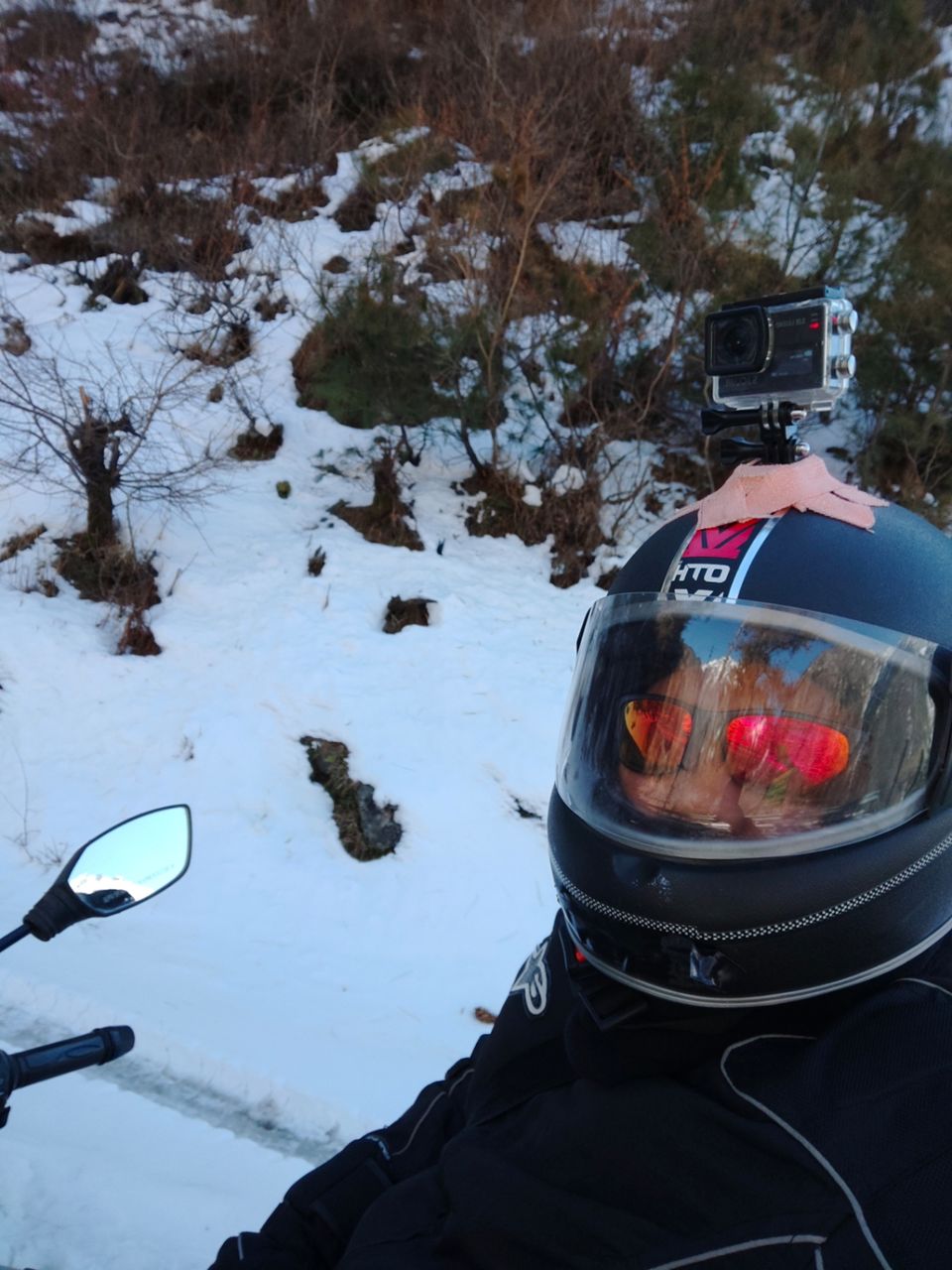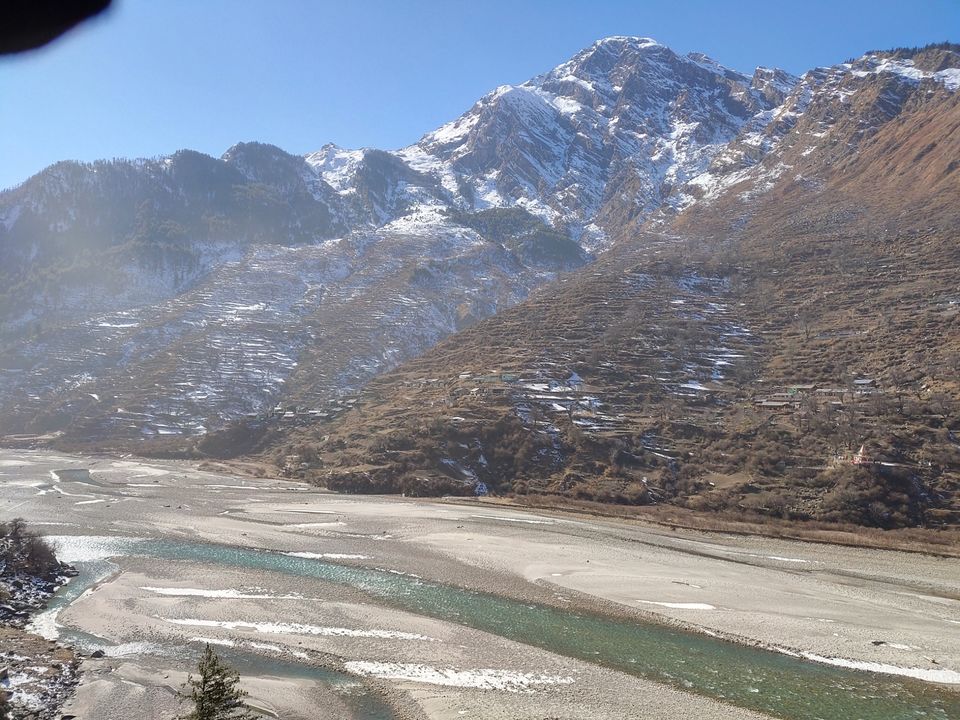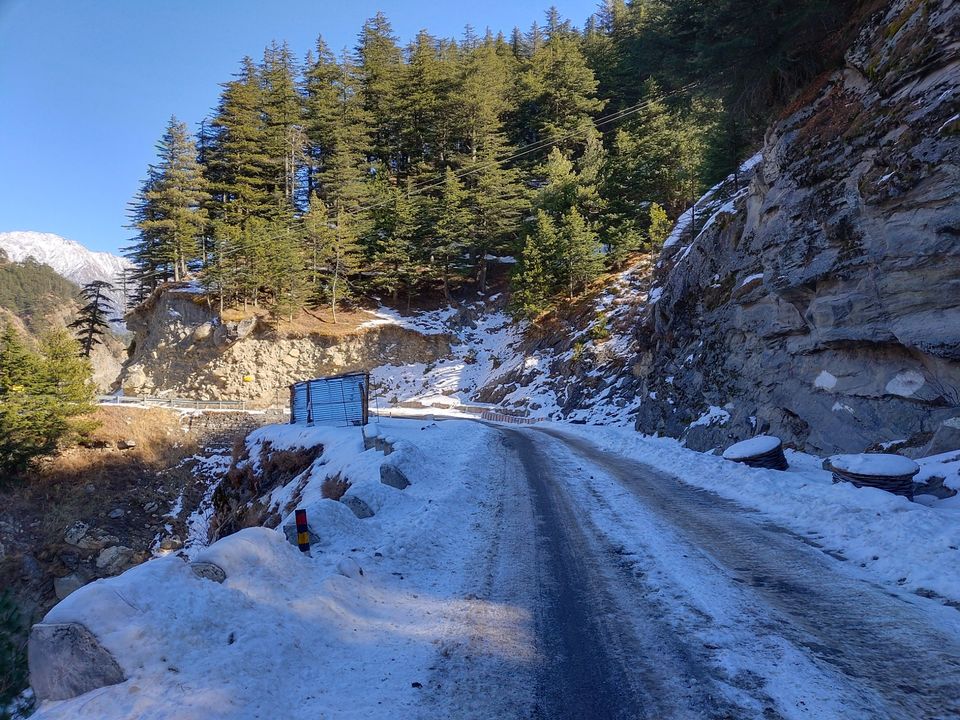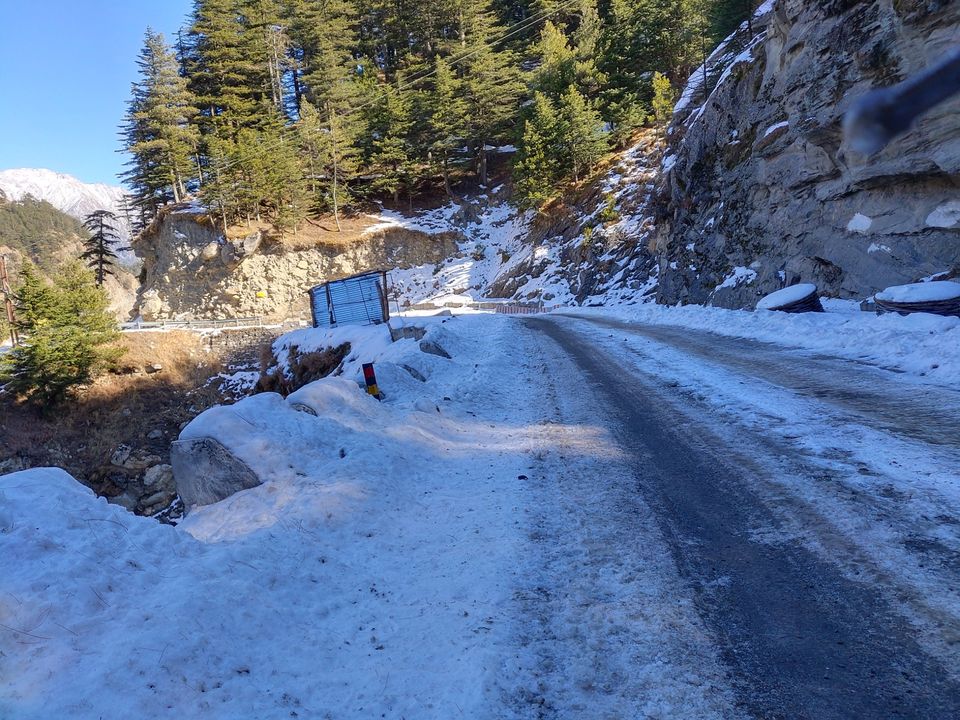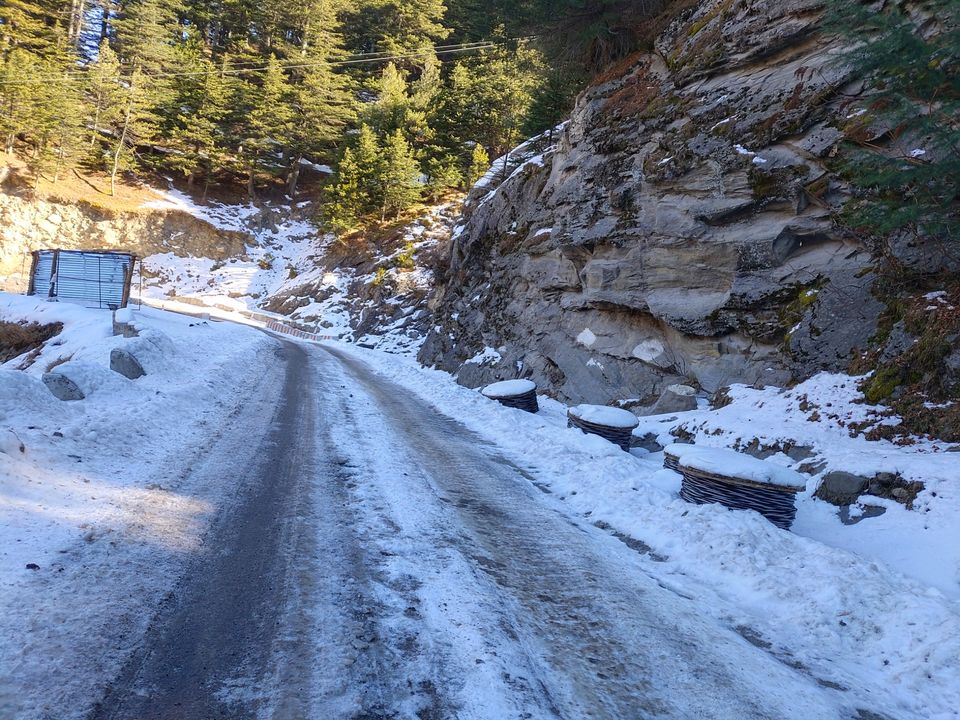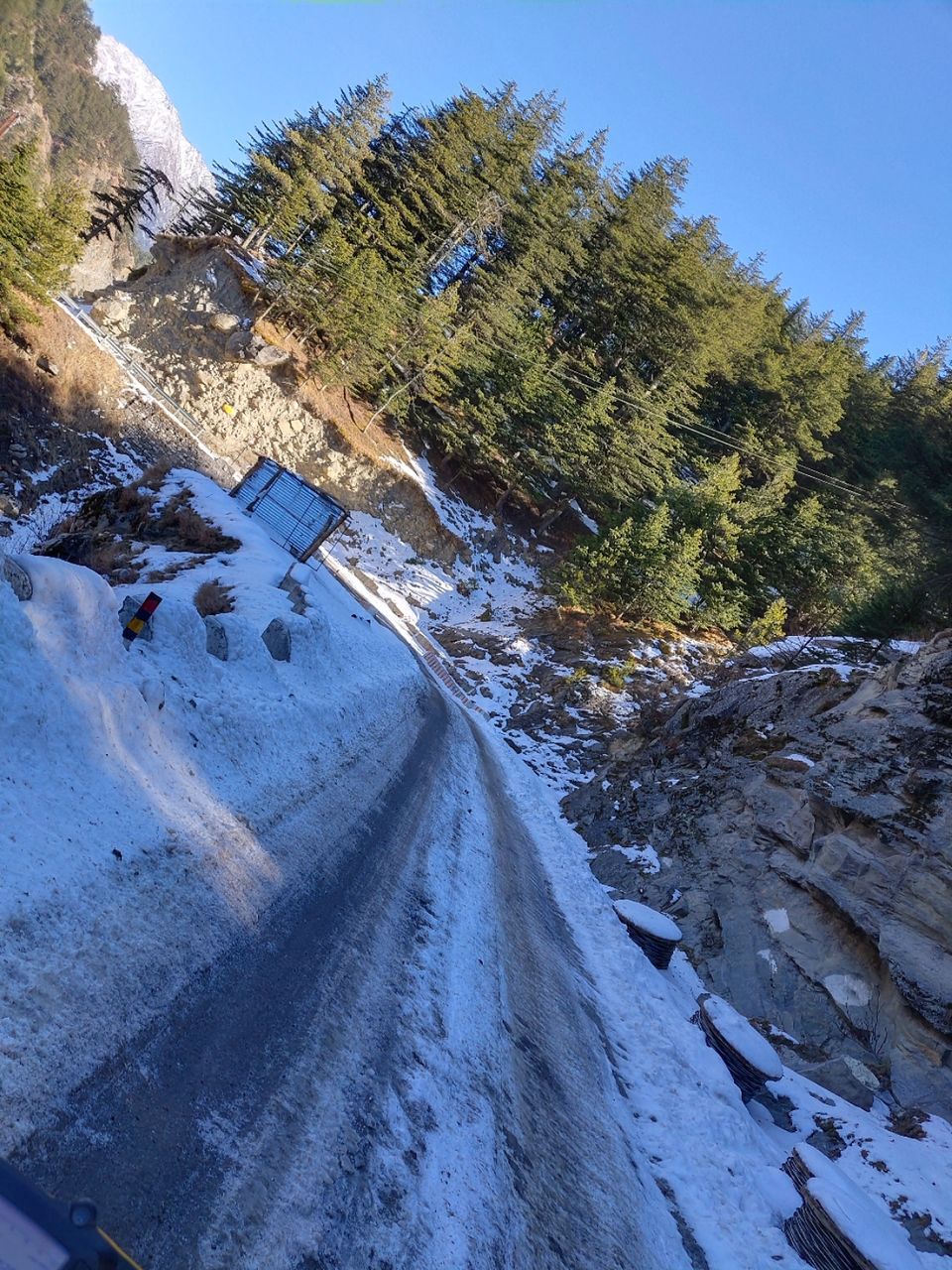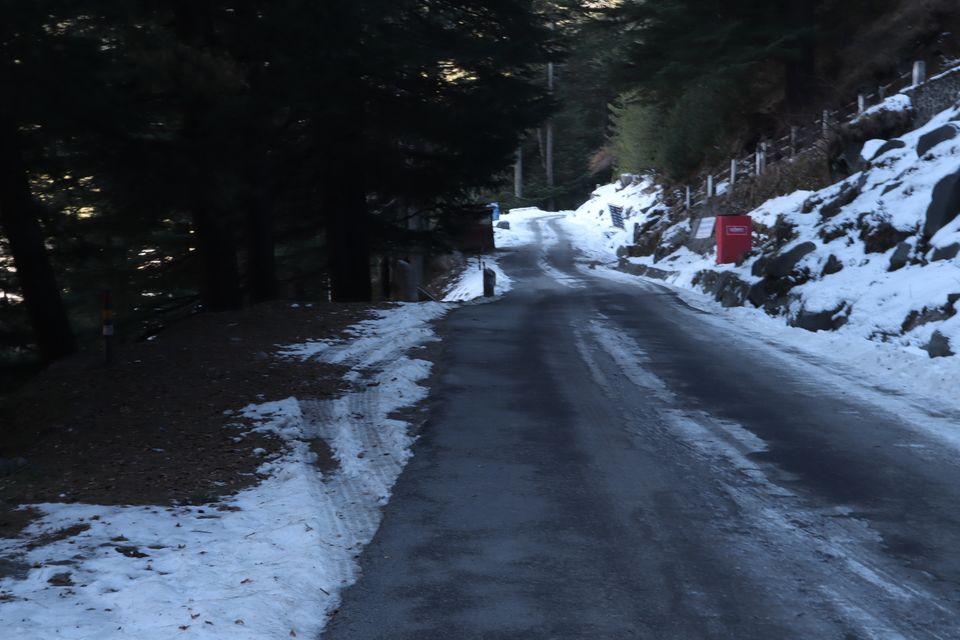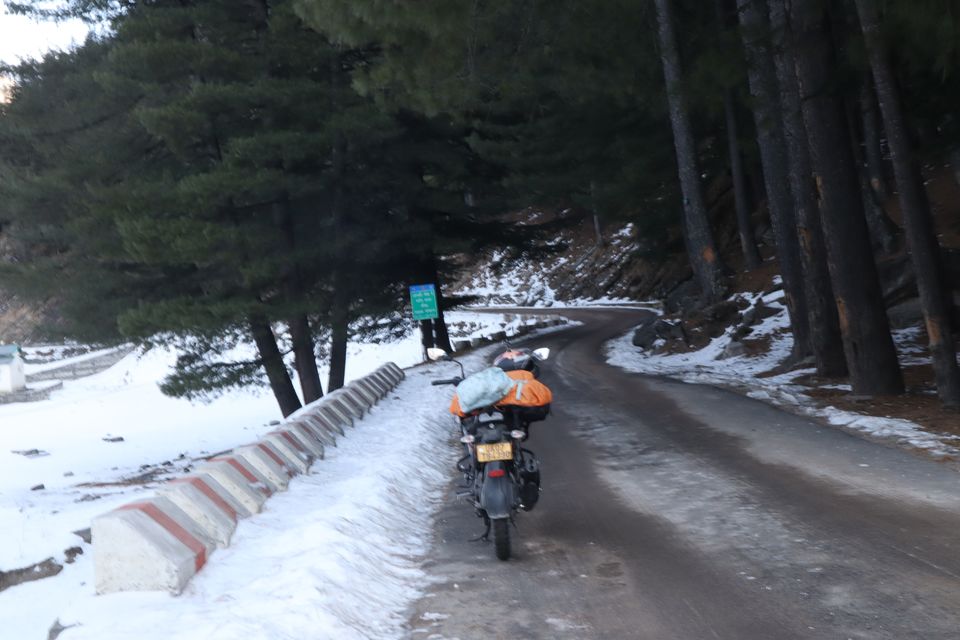 This was my first experience of riding bike on the snow carpet. Riding on snow without spikes and traction is bit difficult. I reached harsil around 1 pm.
Harsil is a military cantonment. So there are lot of army people around.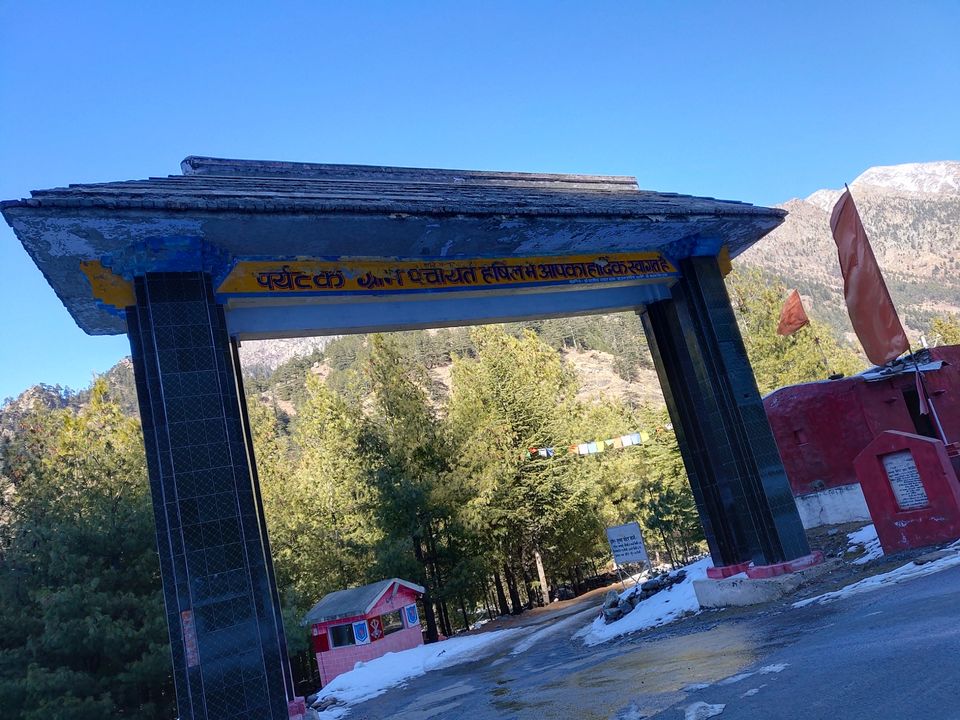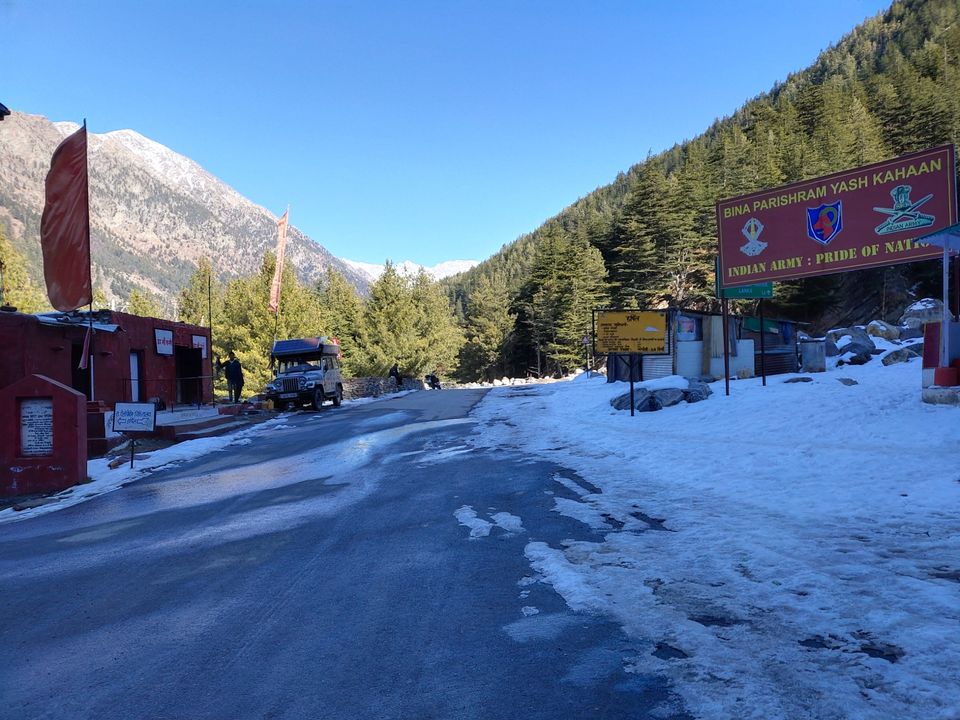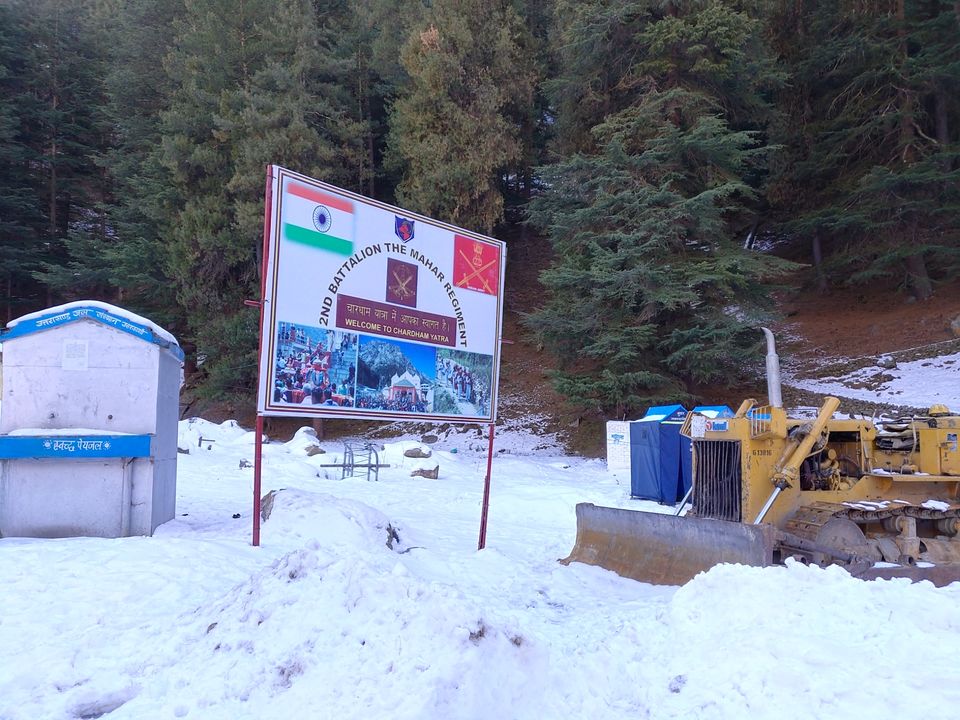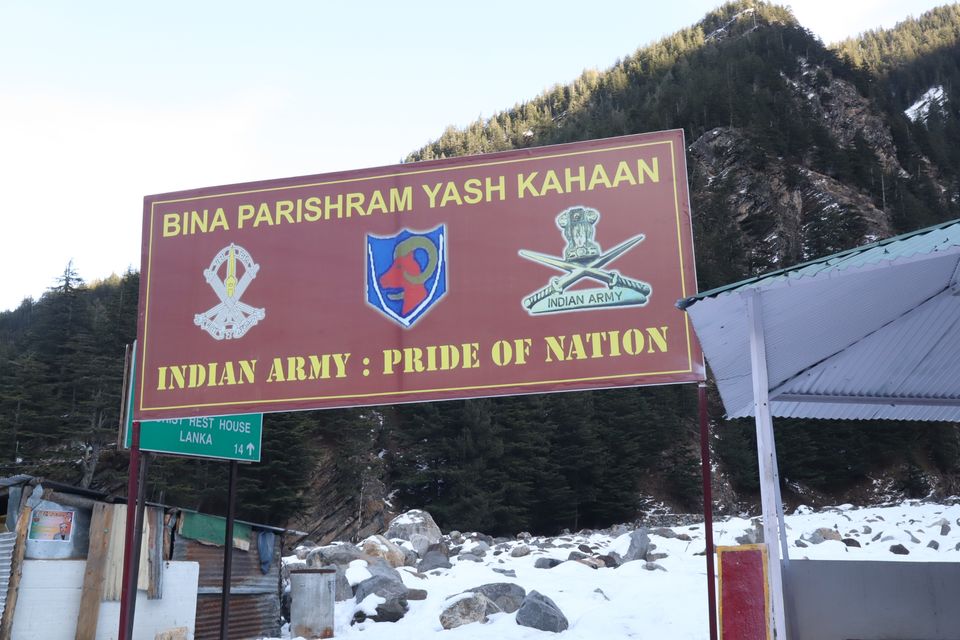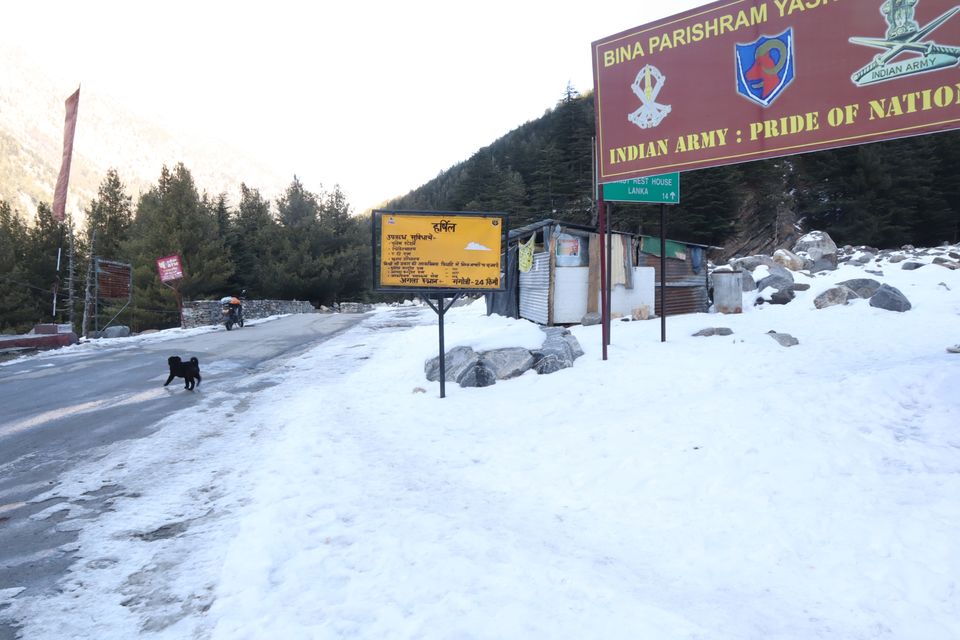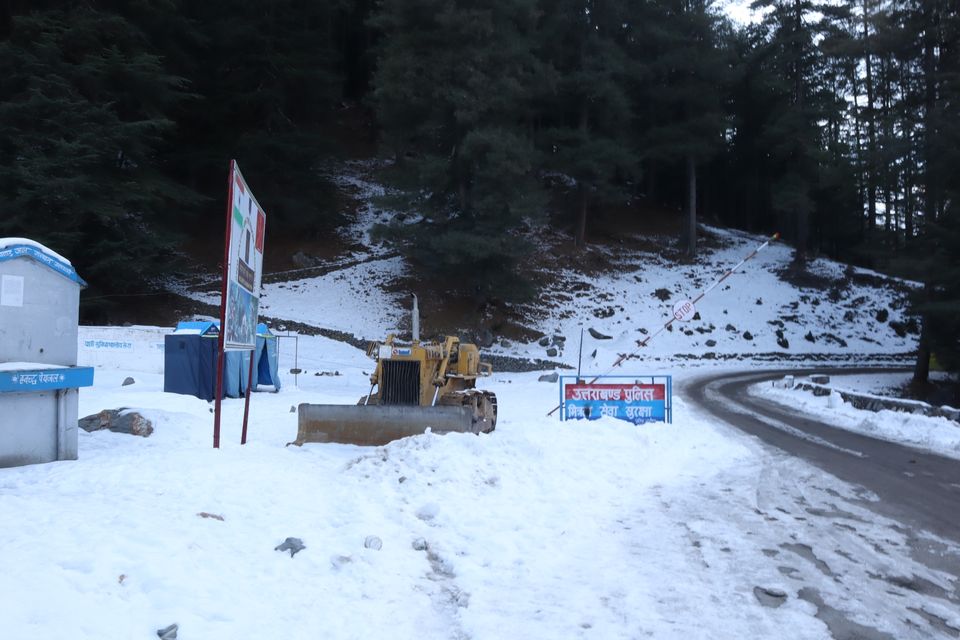 Temperature was freezing cold in Harsil.Entire place was under snow,riding in this terrain was challenging. soon i reached the main village.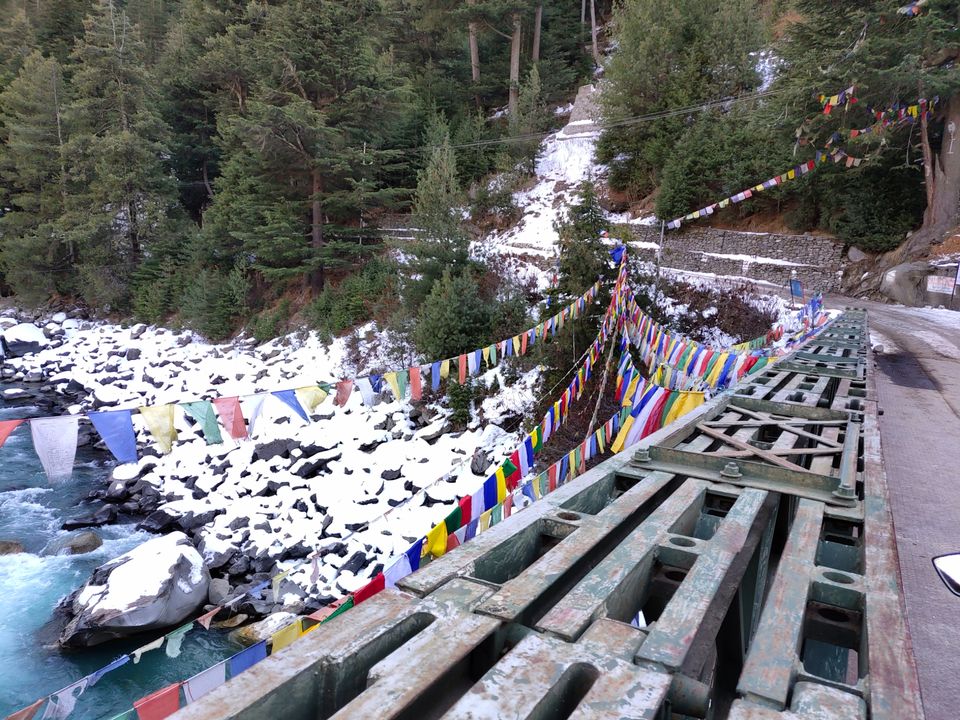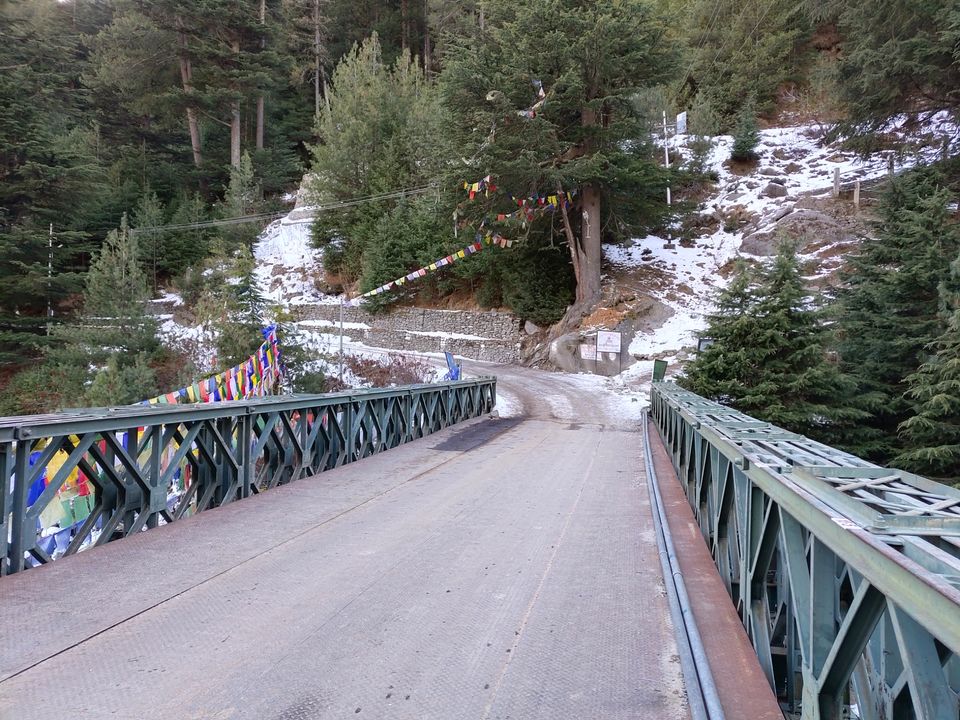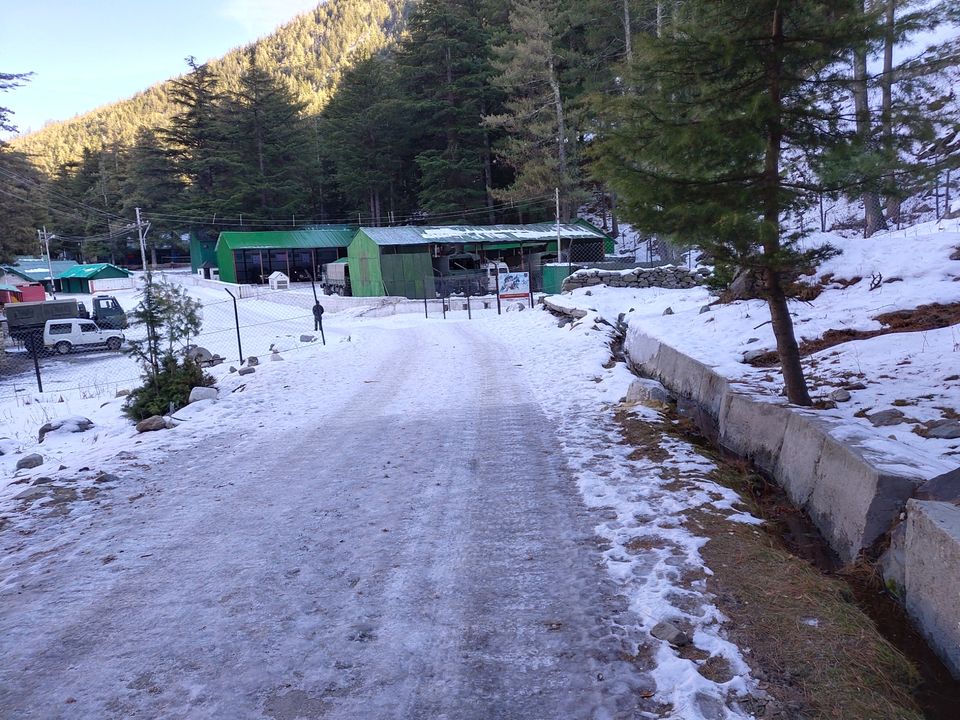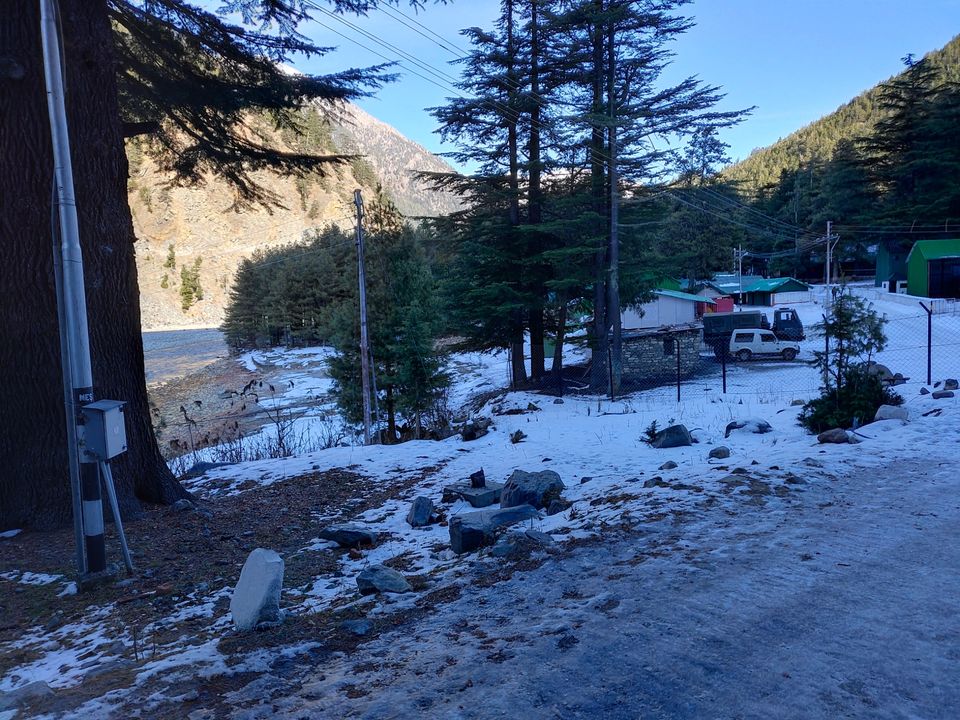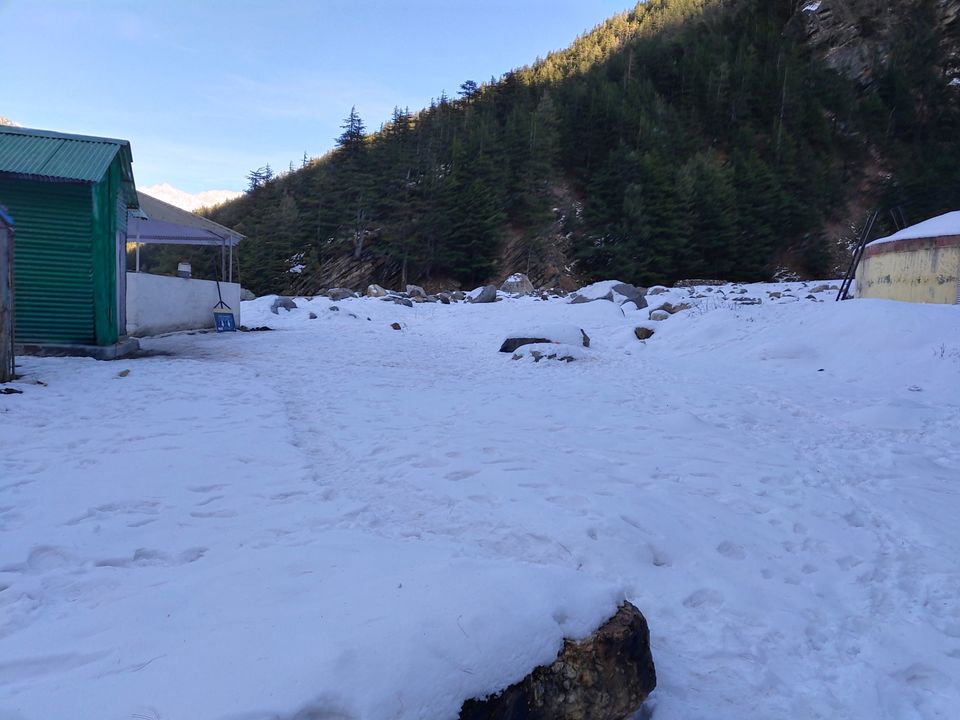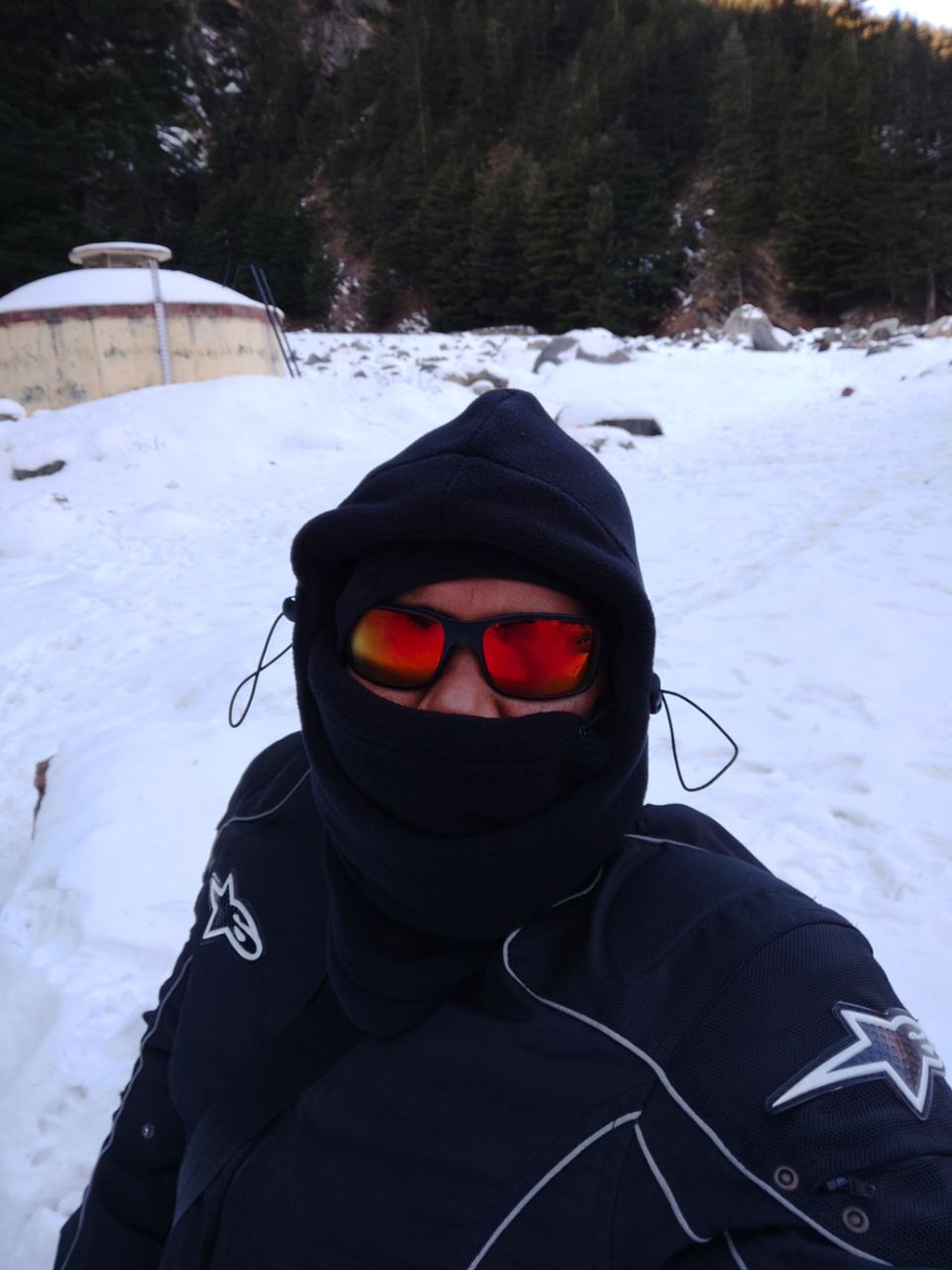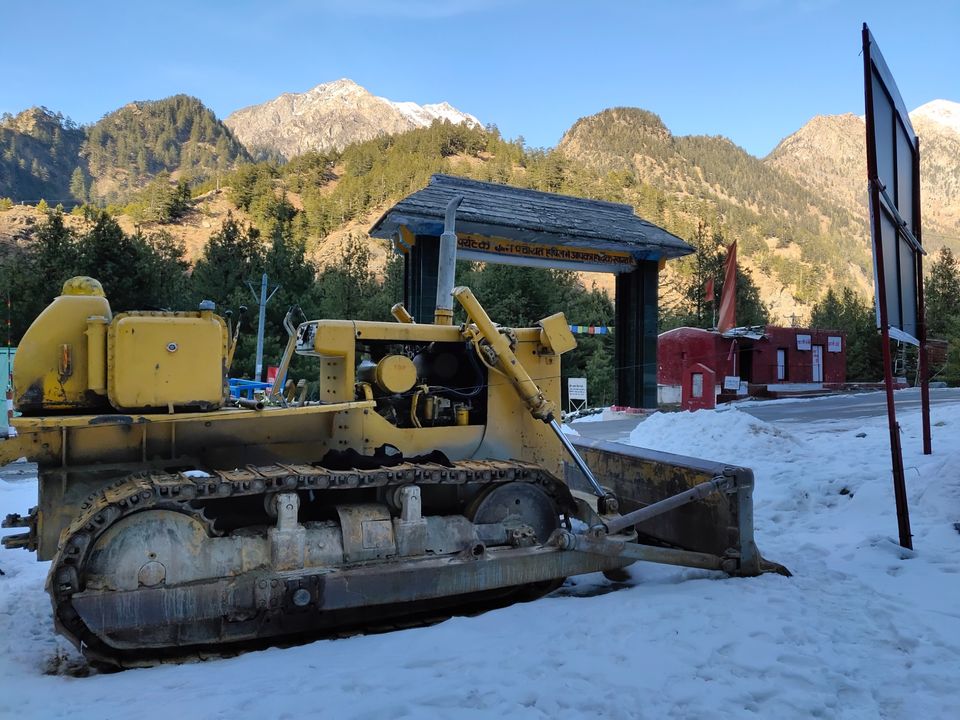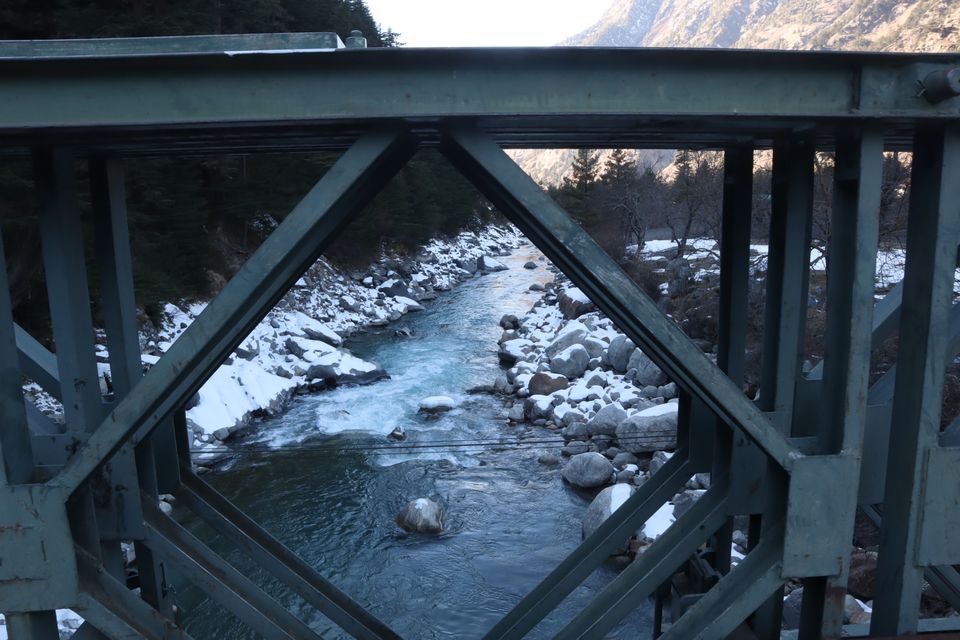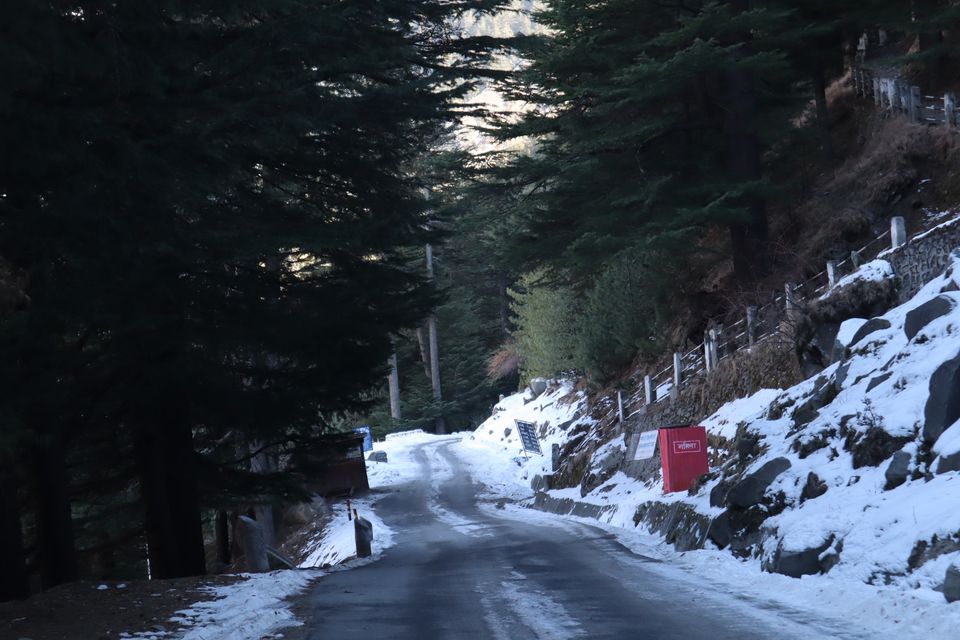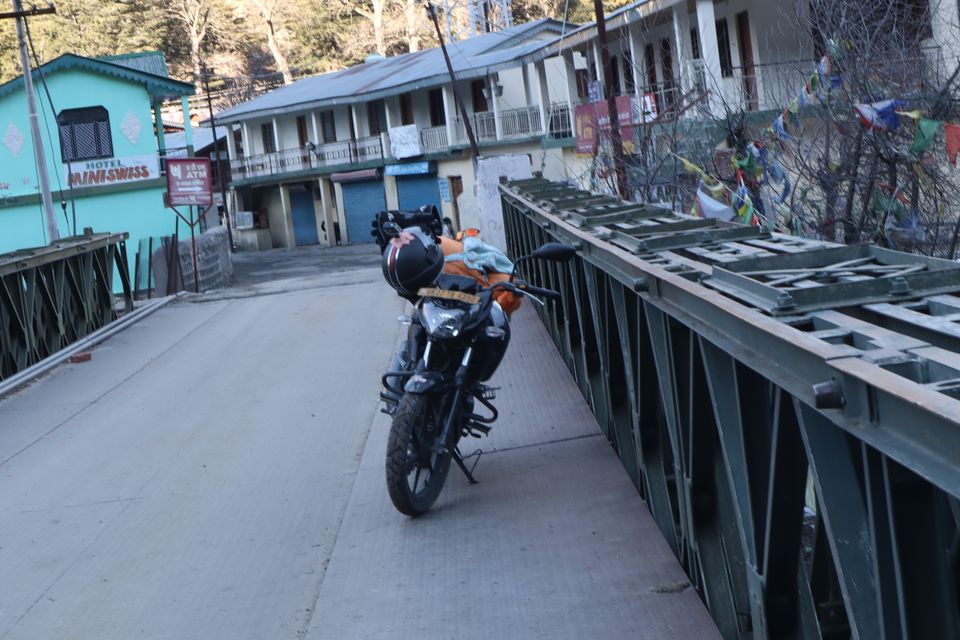 Village had handful number of people with limited option for food.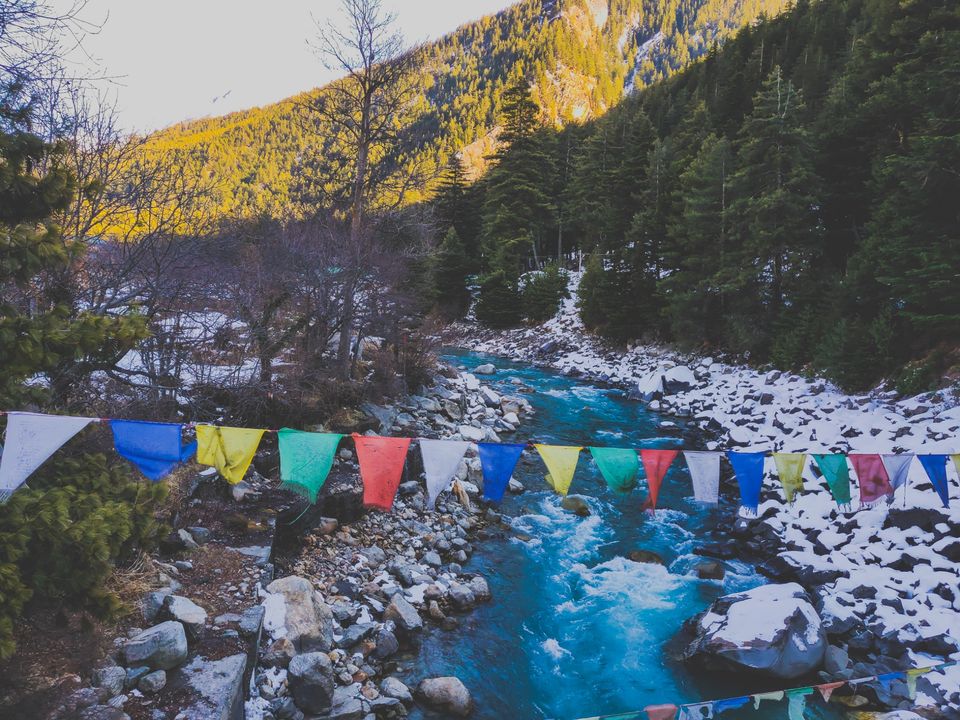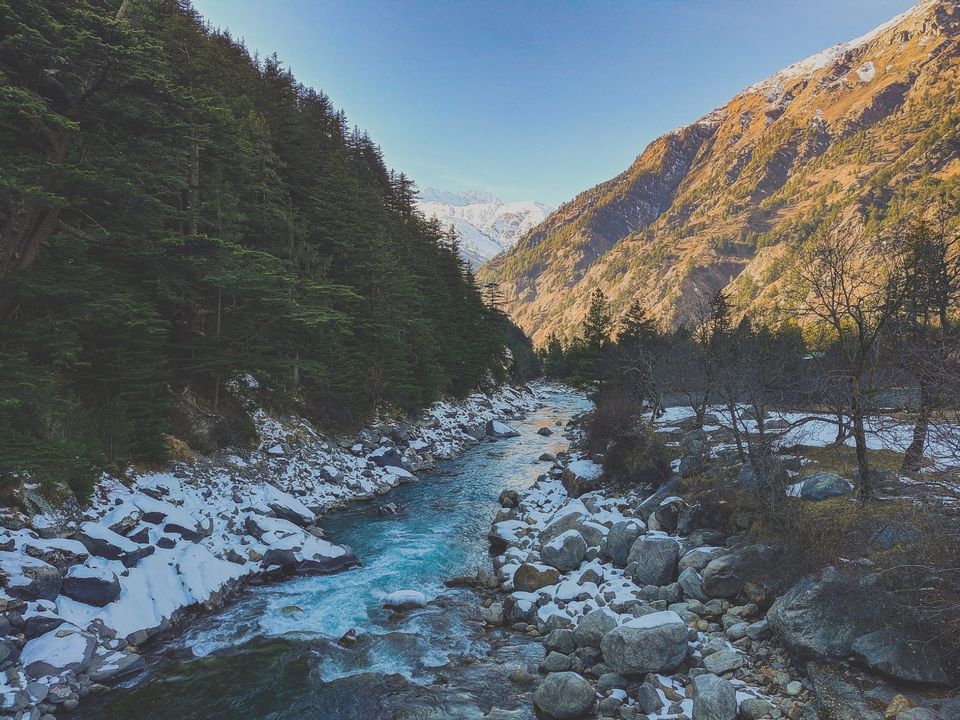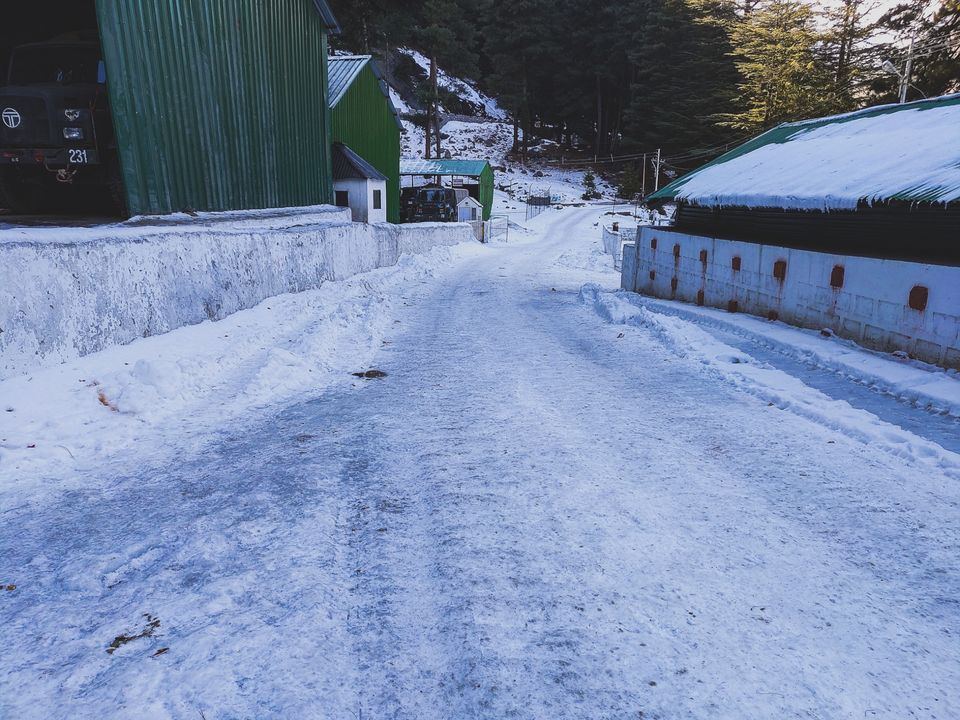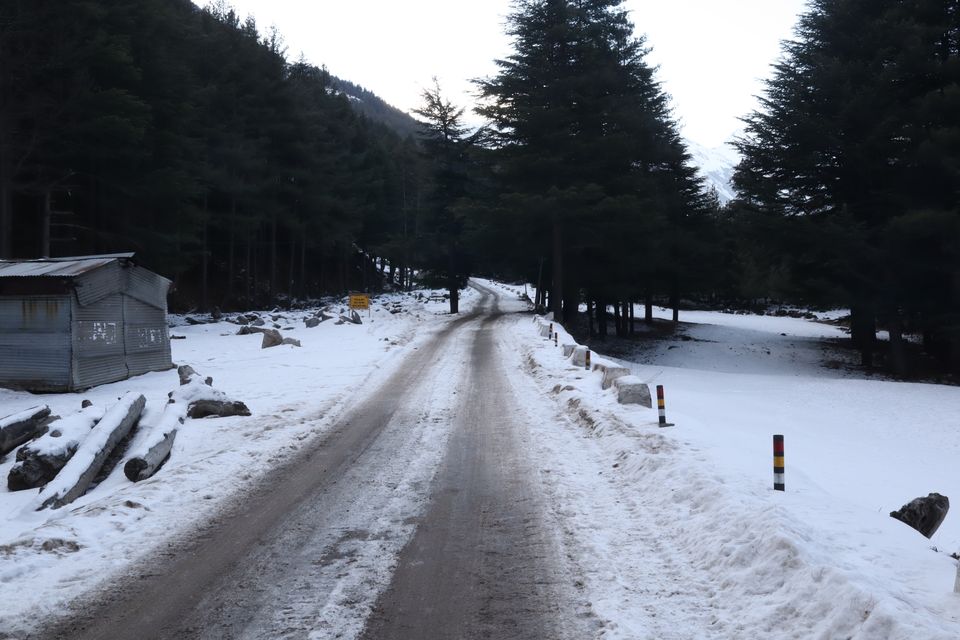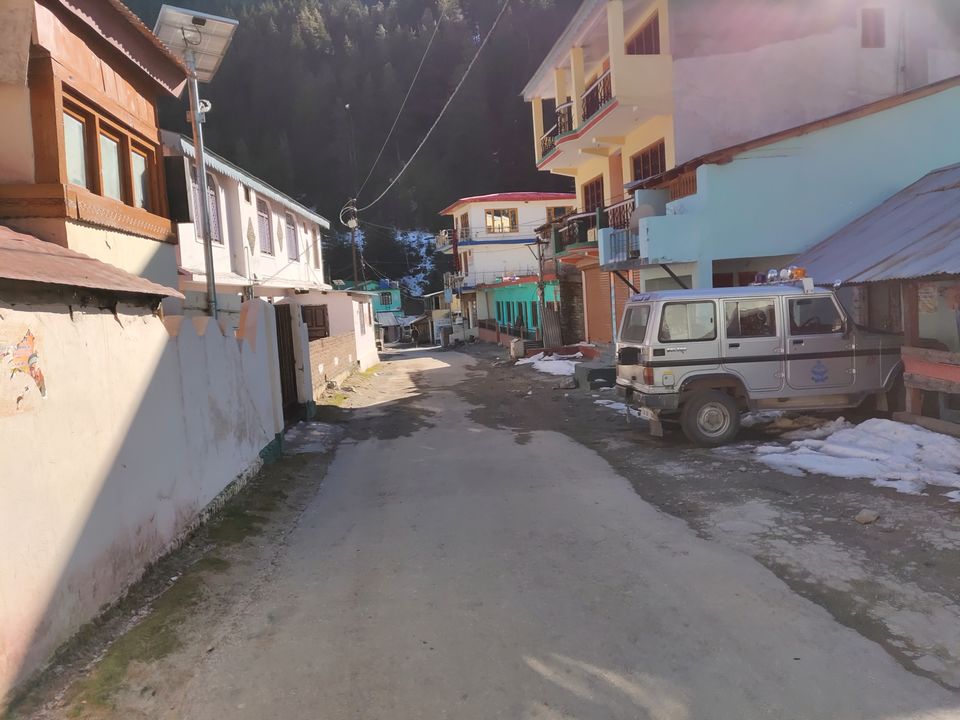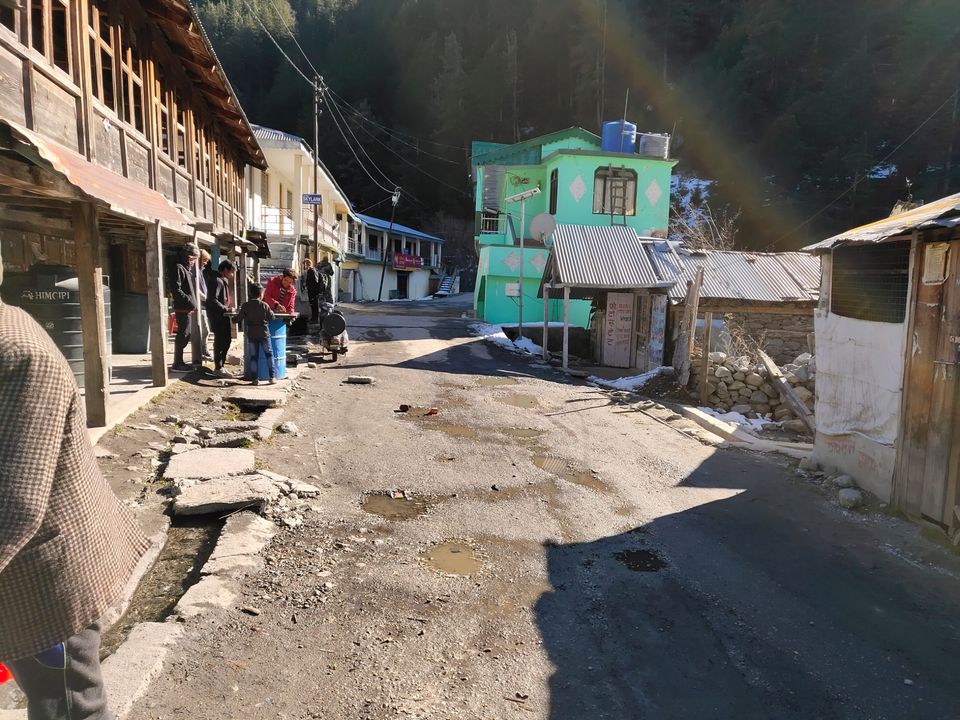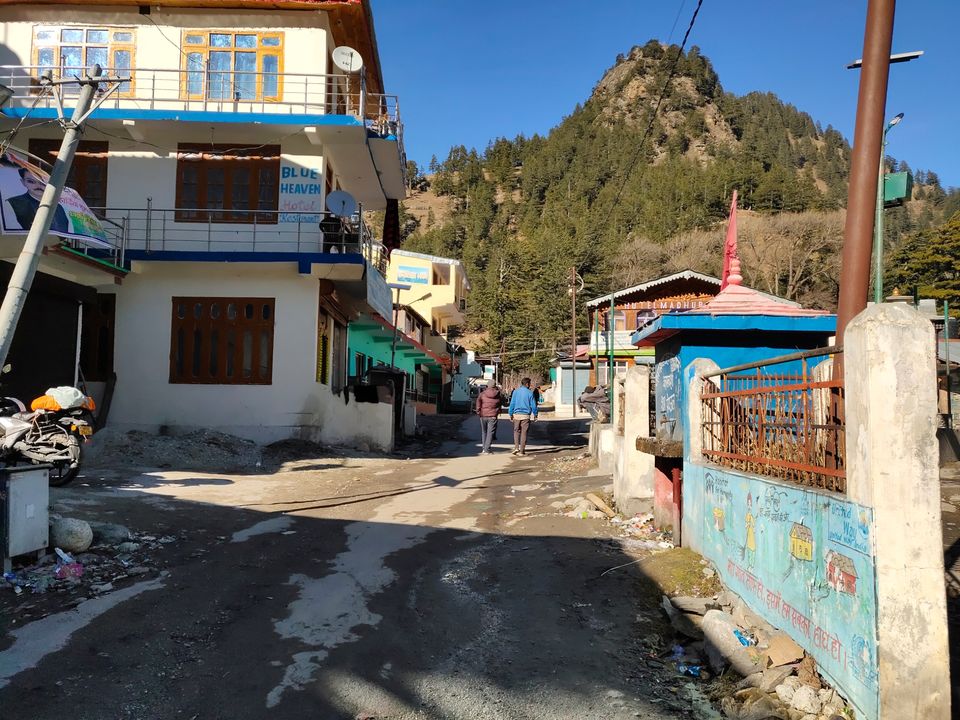 There is nothing much to do in the village, just go near the river bank and enjoy the nature and solitude.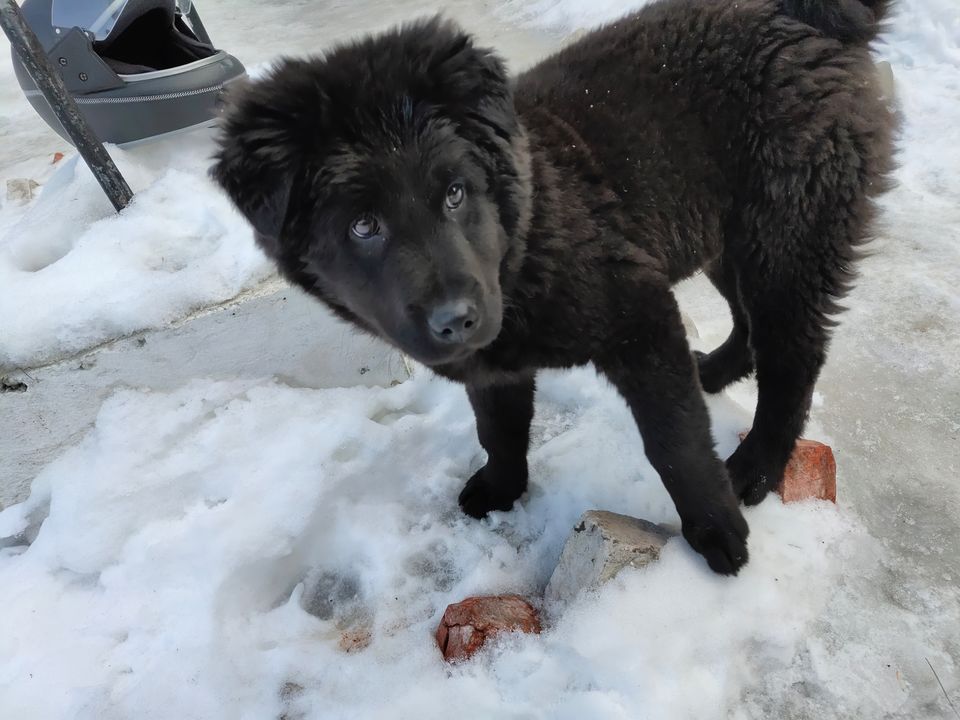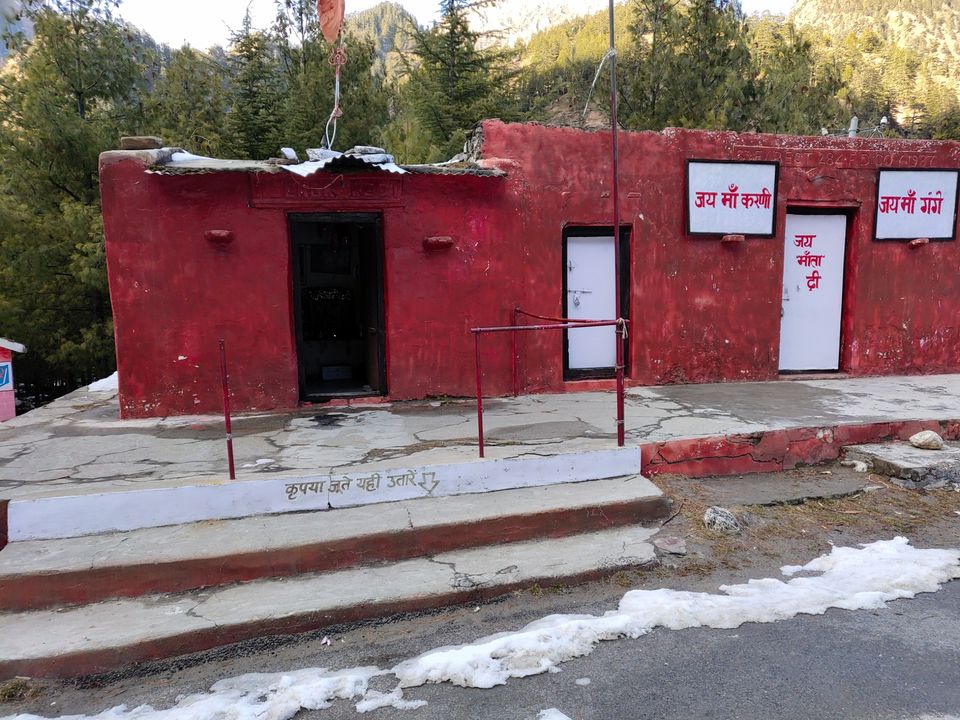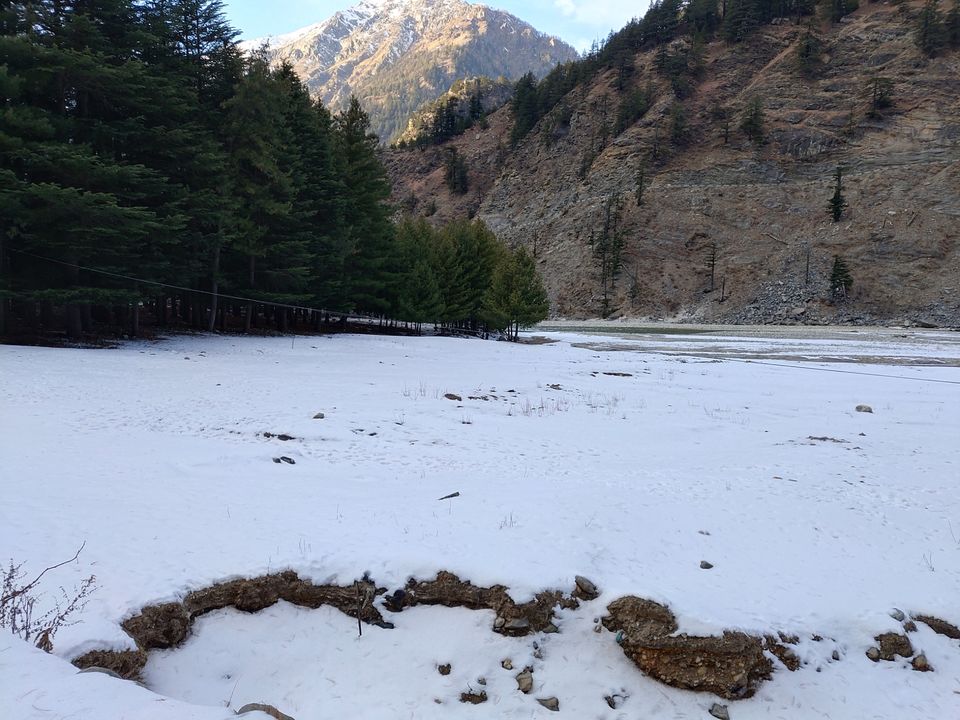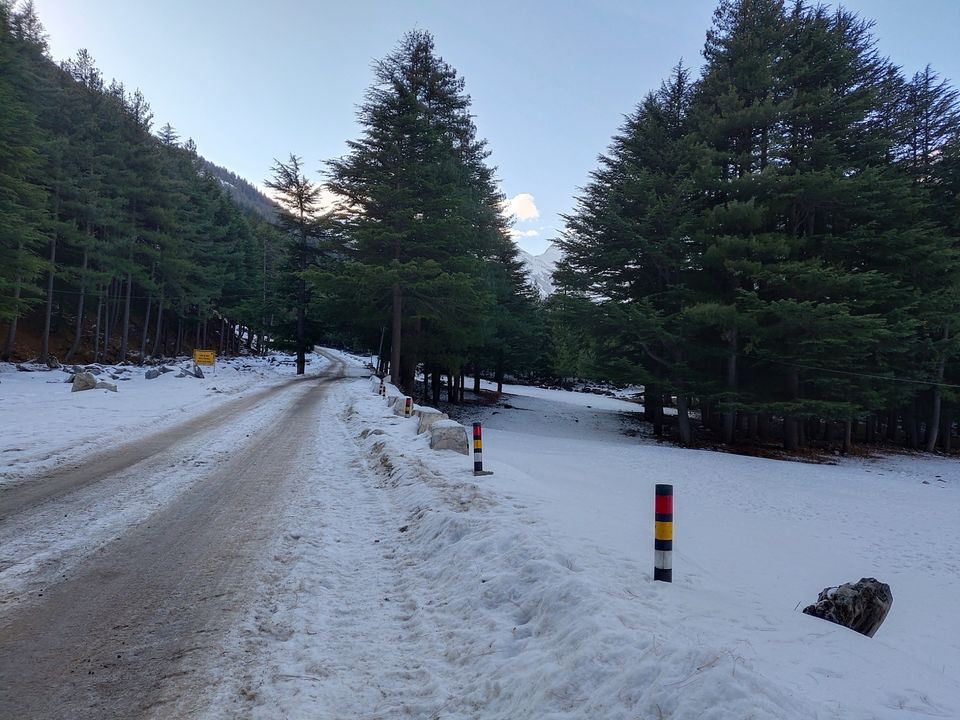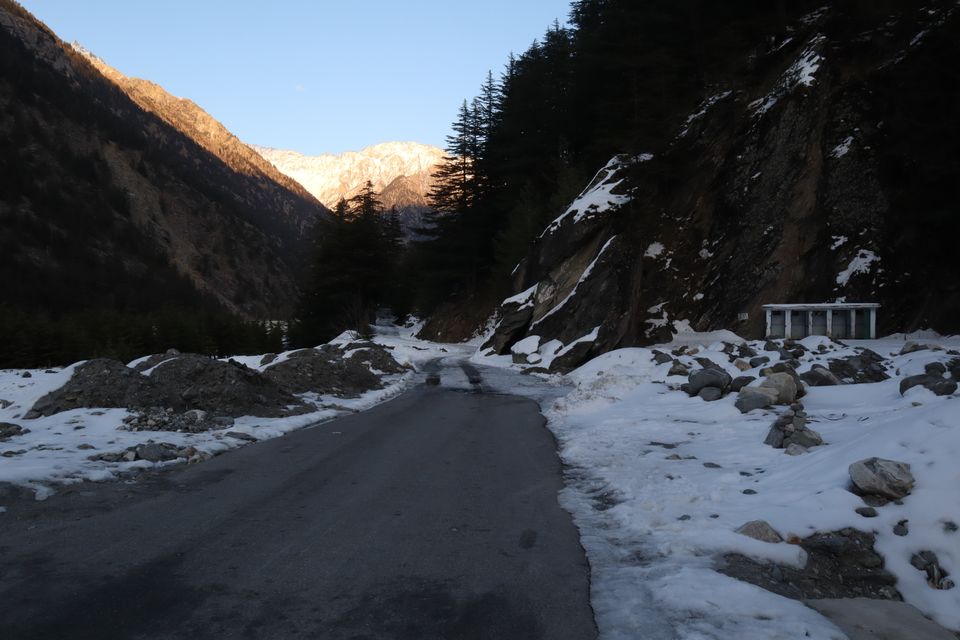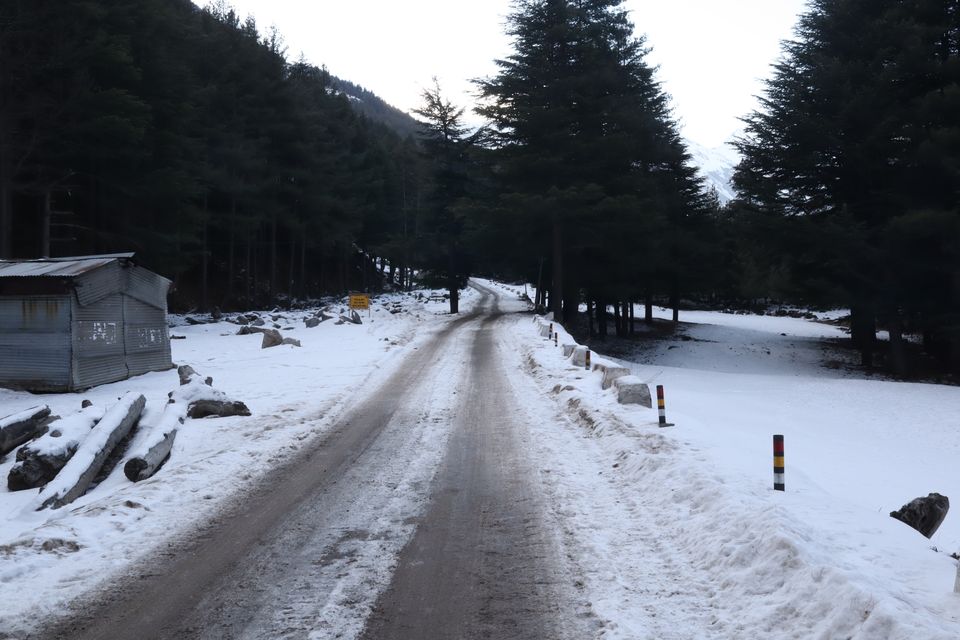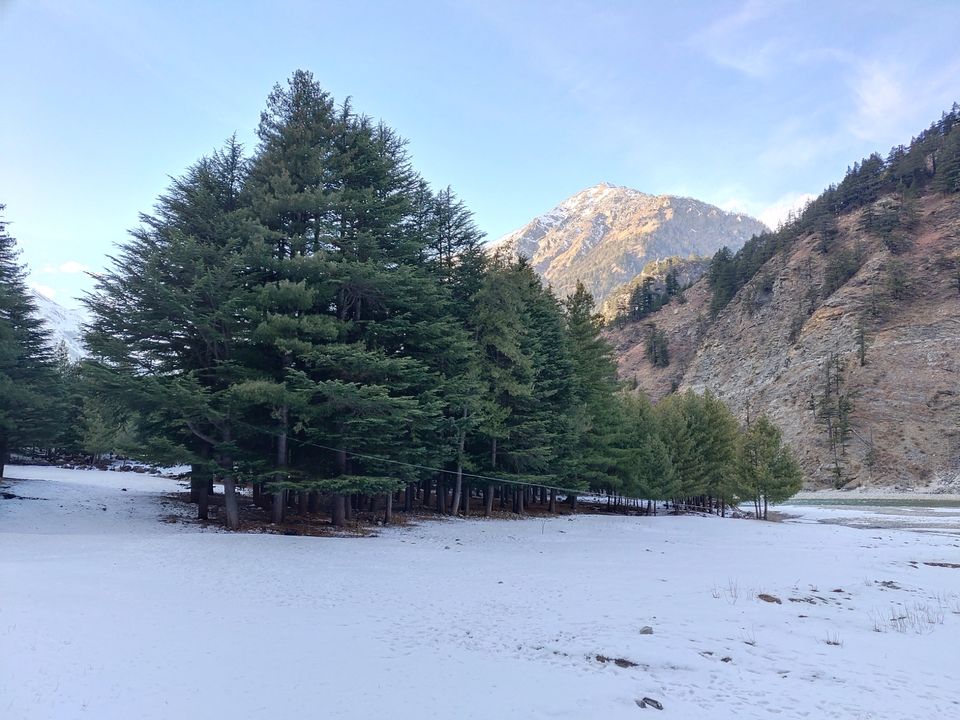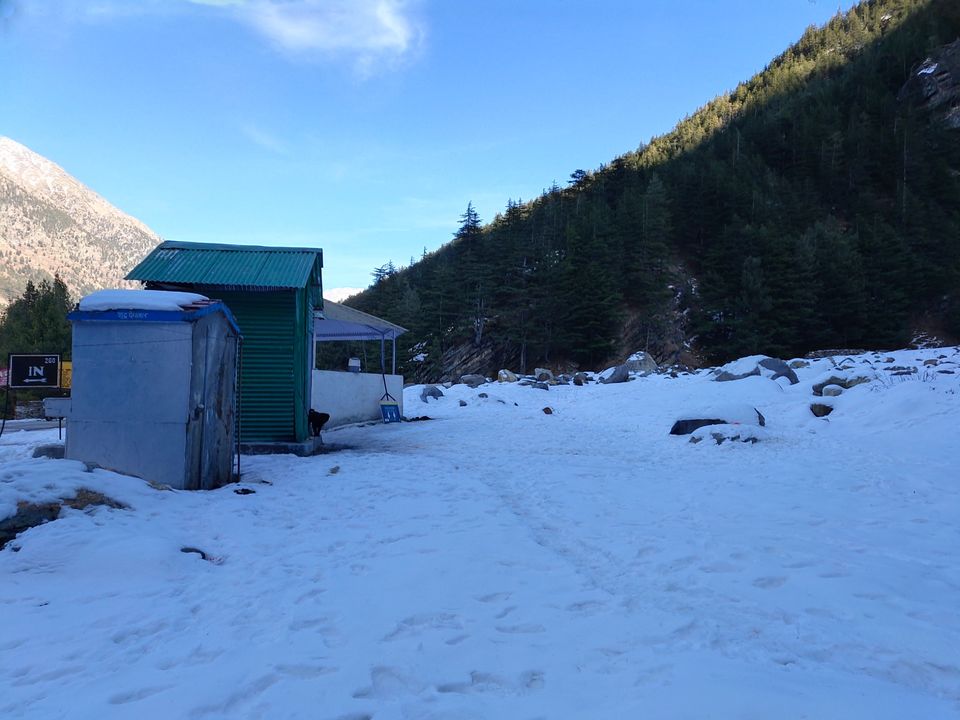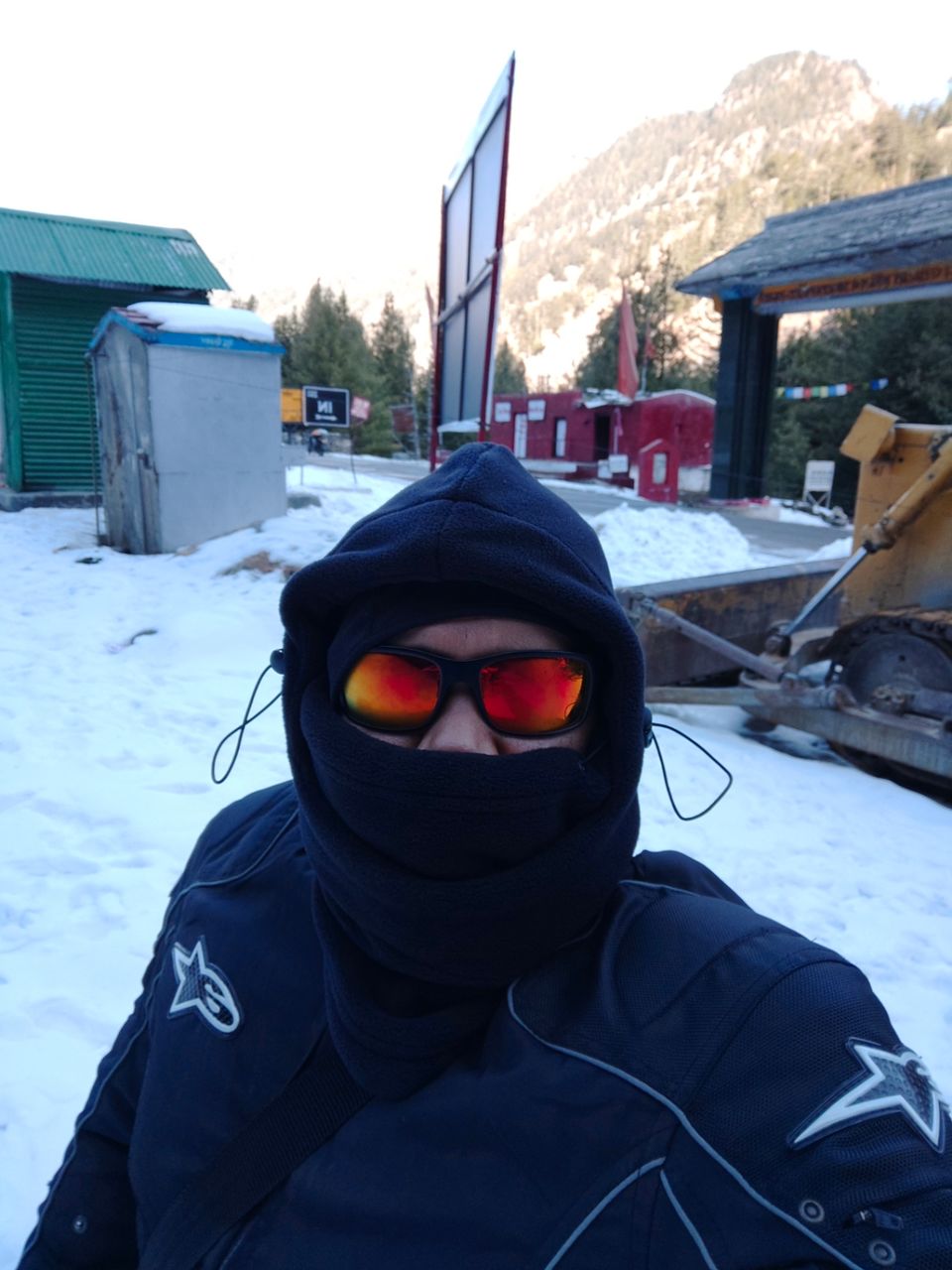 About 6 kms from harsil there is another beautiful place called Dharali. I stayed in Dharali. This place had less than 10 tourist.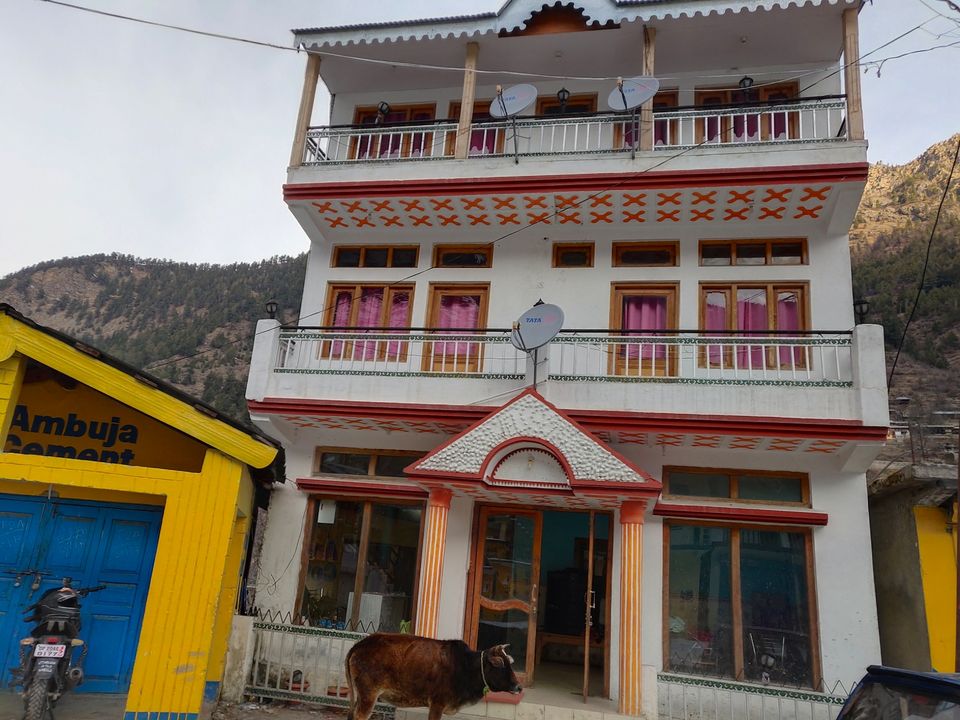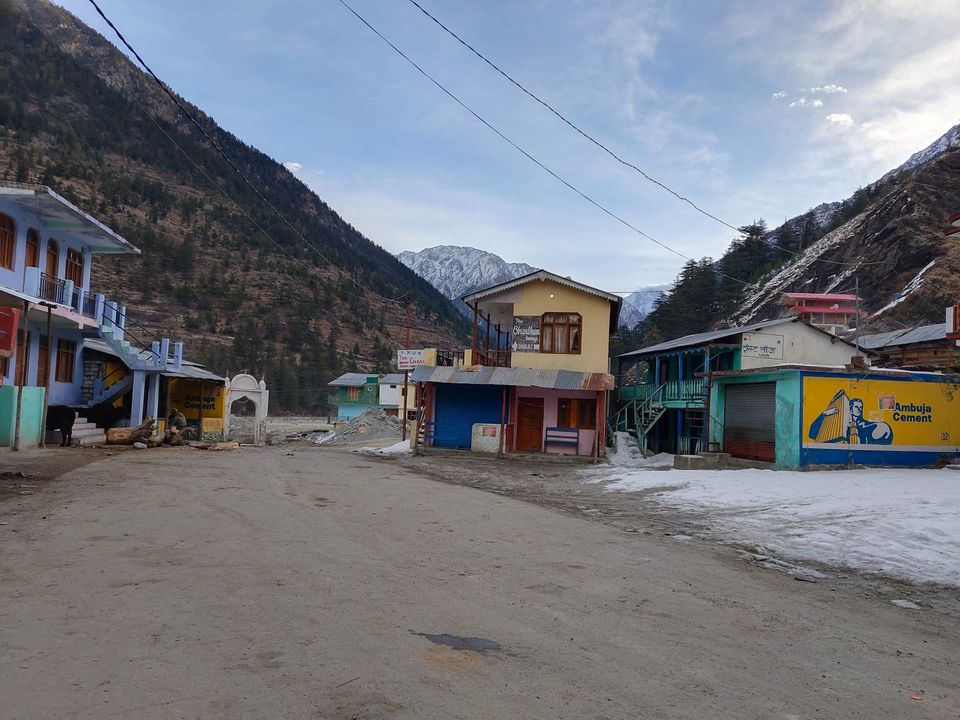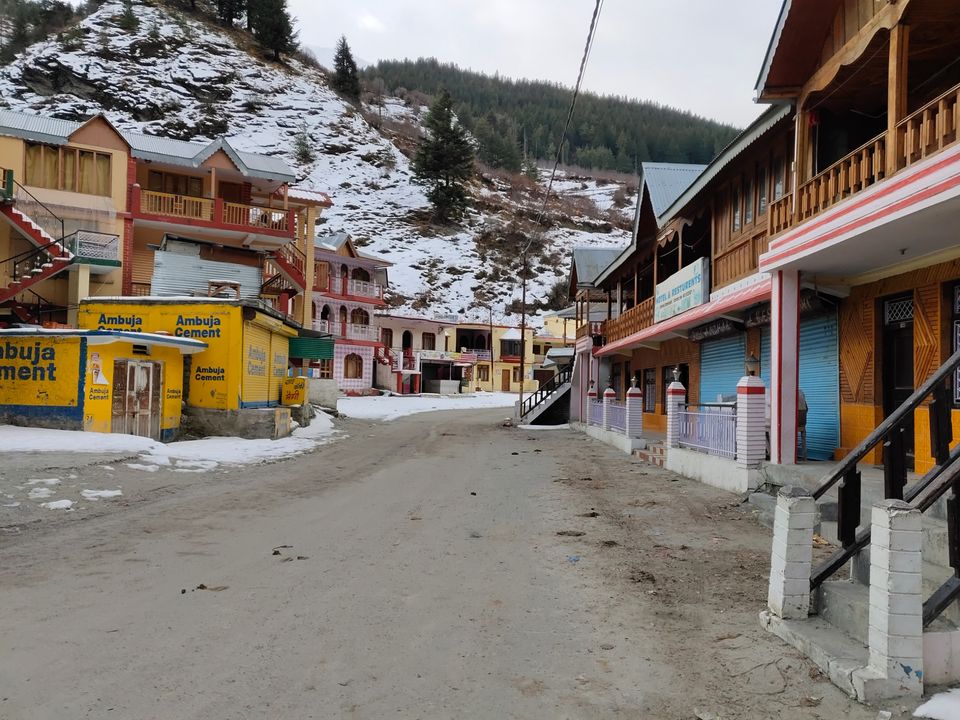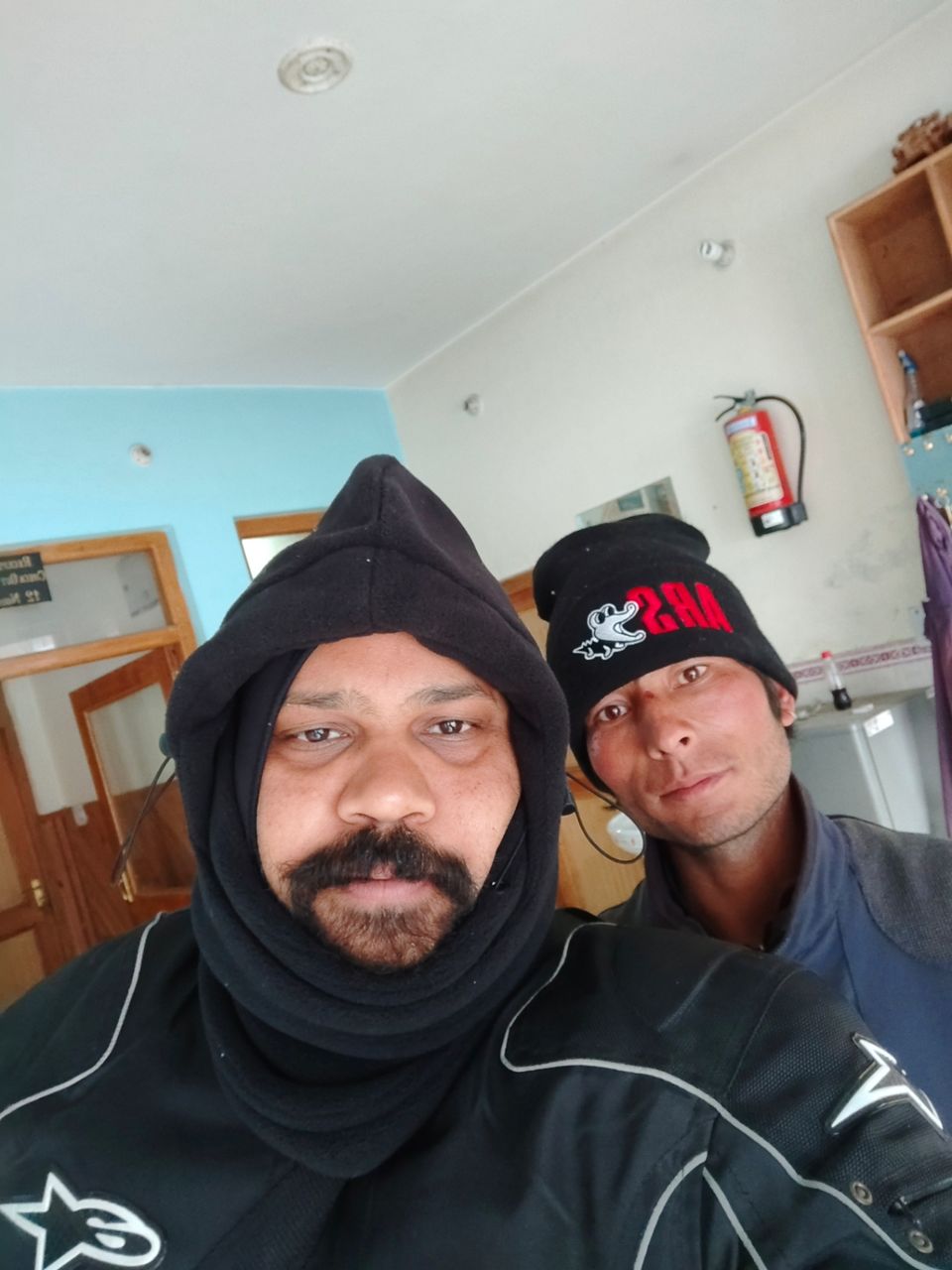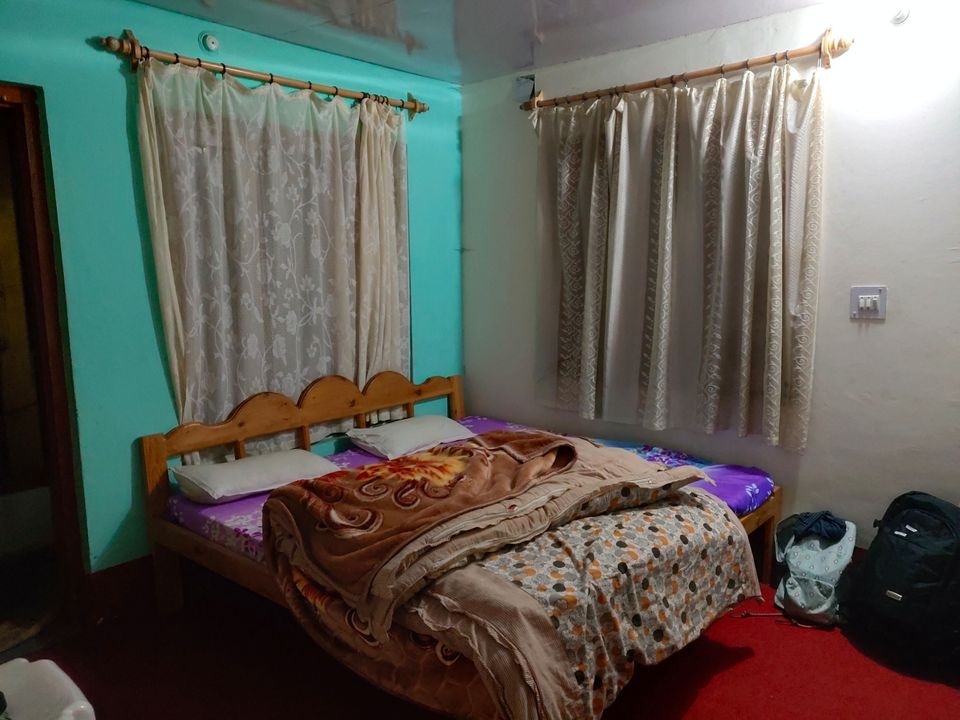 There was only one small hotel with limited food options like Maggie, rice, dal, tea, eggs. I dumped my luggage in the room had some food and went out to explore the place.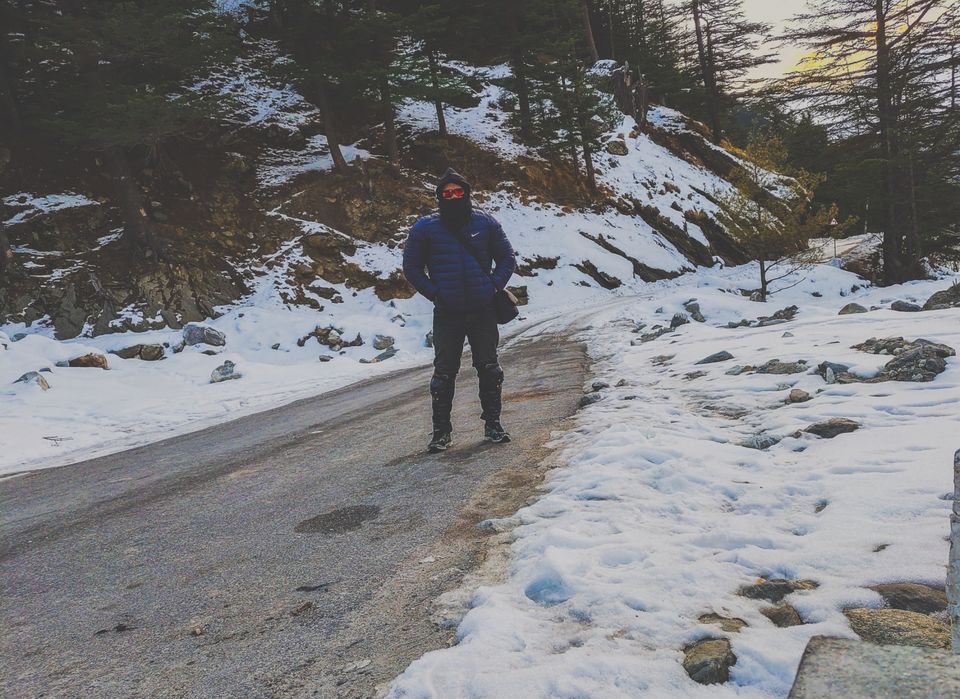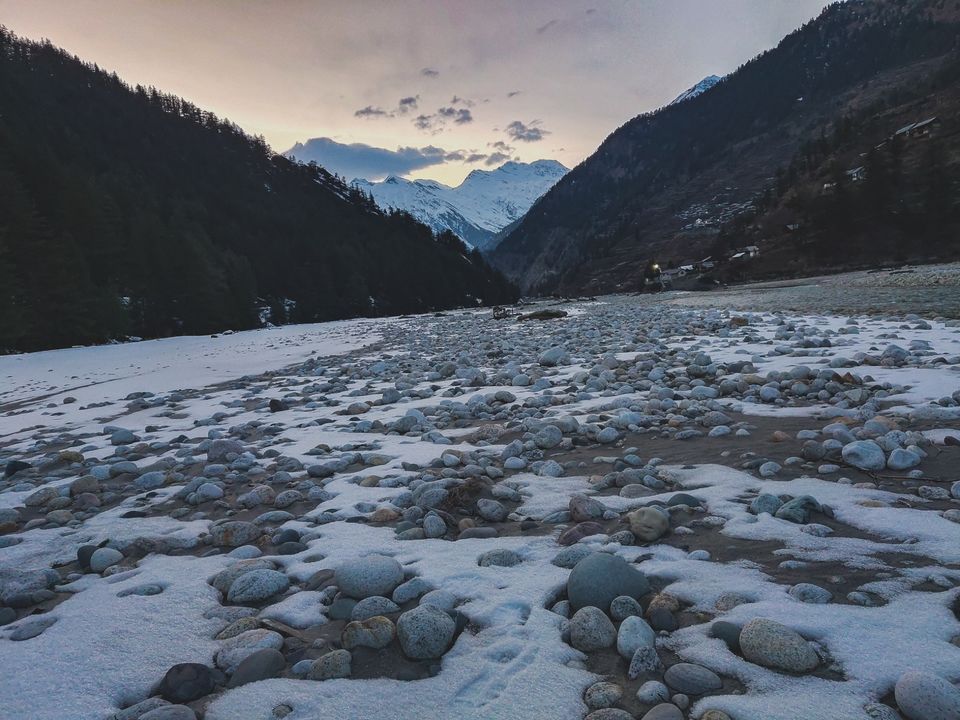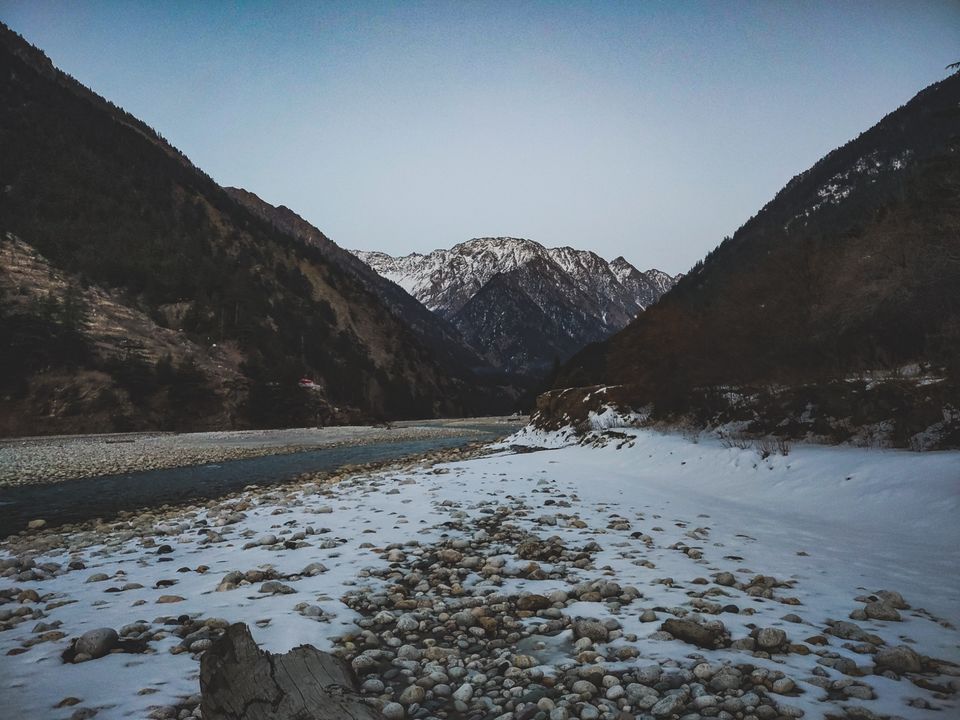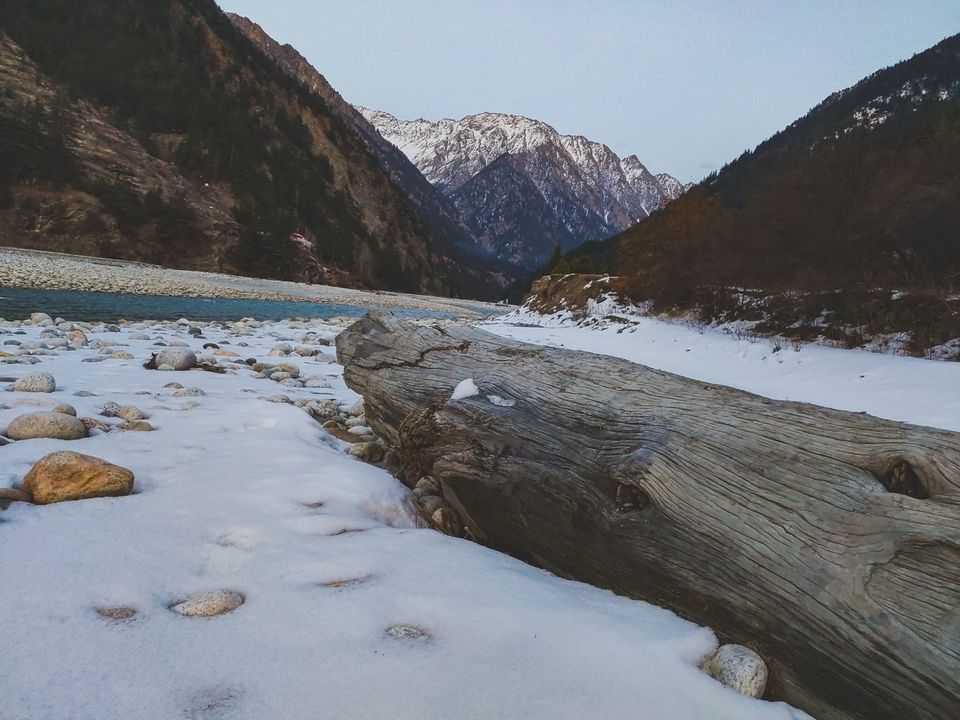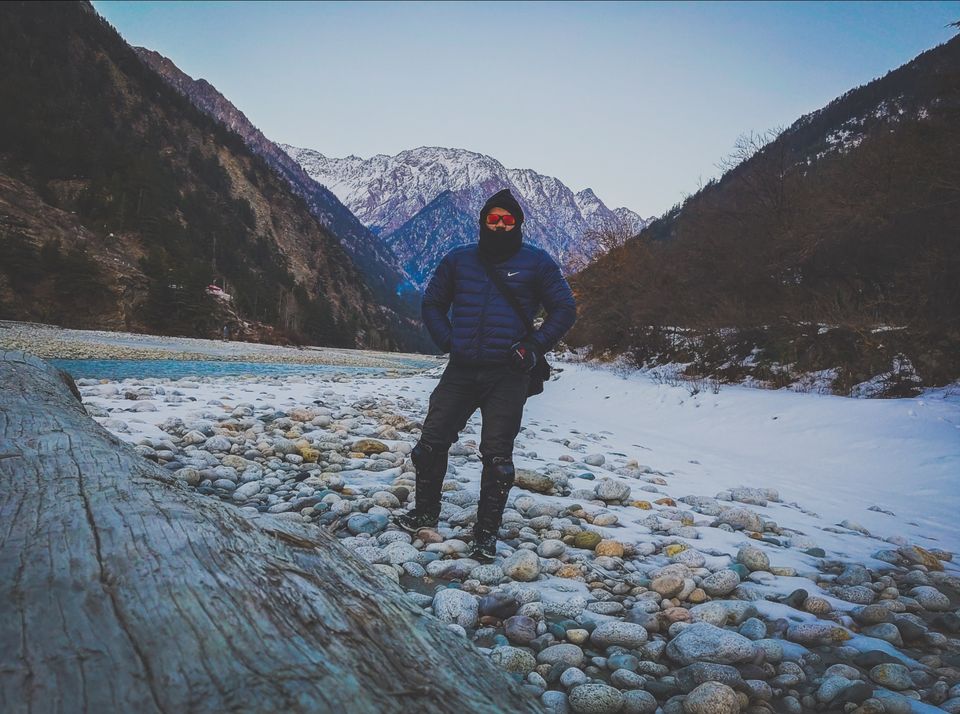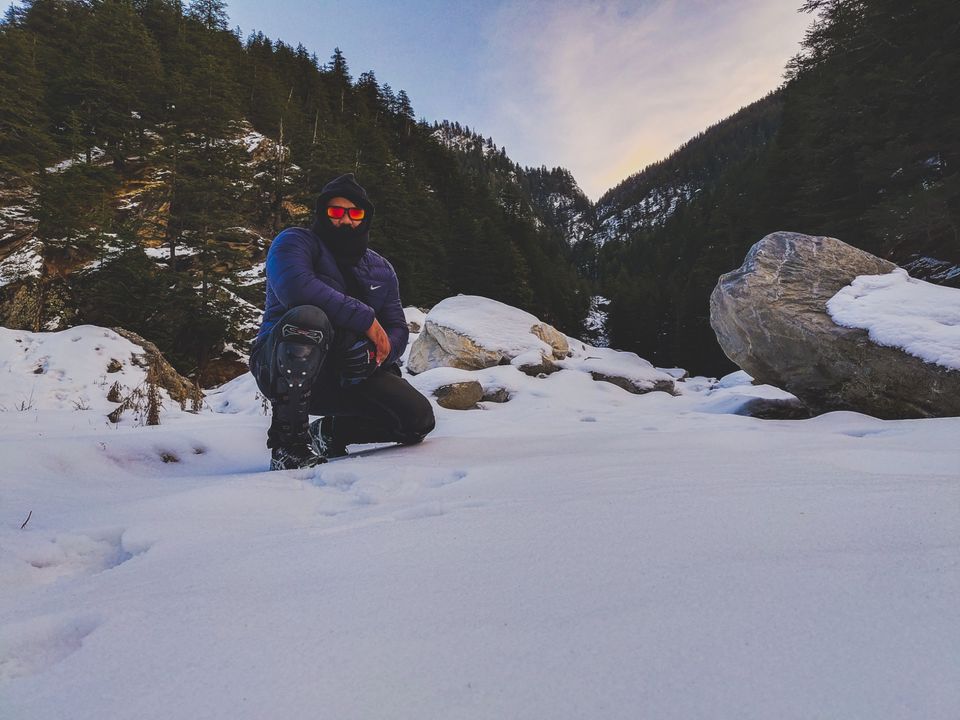 Just 1 km ahead there was plenty of snow,i stopped by and clicked some awesome pics. Best thing about the place was that there was no crowd, no pollution,no traffic. I guess i was the only person in that 2 km radius. Truly this place was awesome. Soon it started to become dark, i returned to dharali. I met some tourist near that hotel, we all started borne fire and chilled for couple of hrs.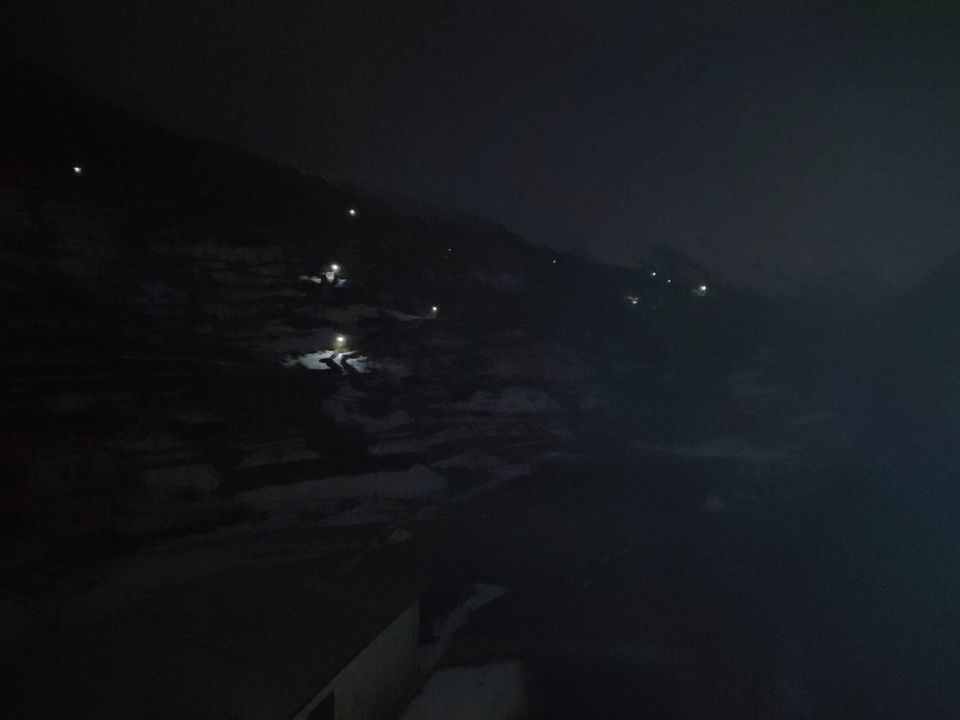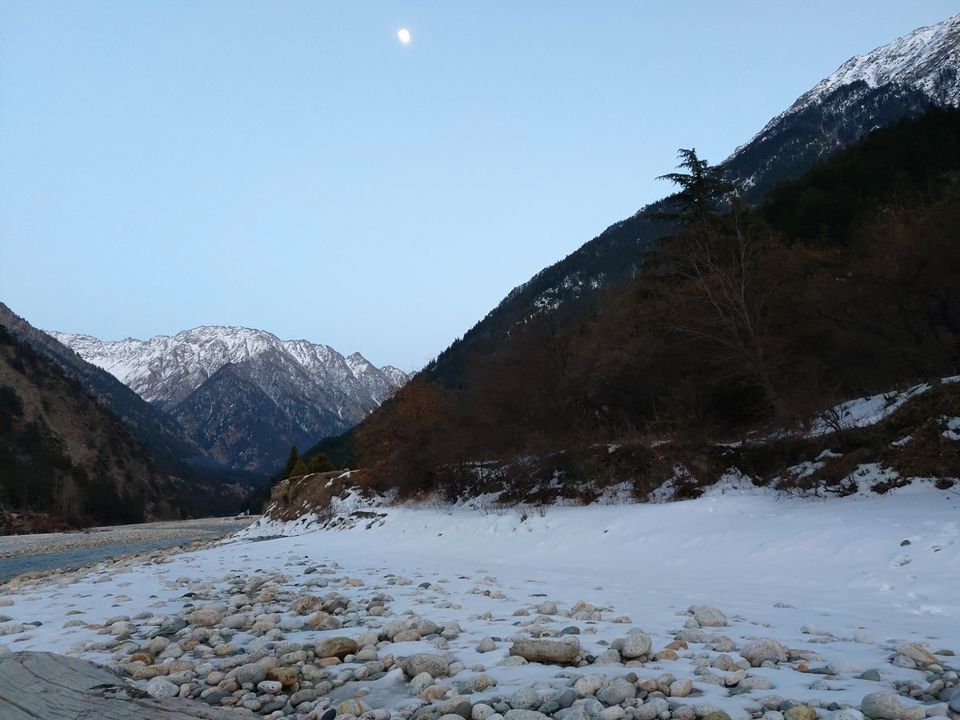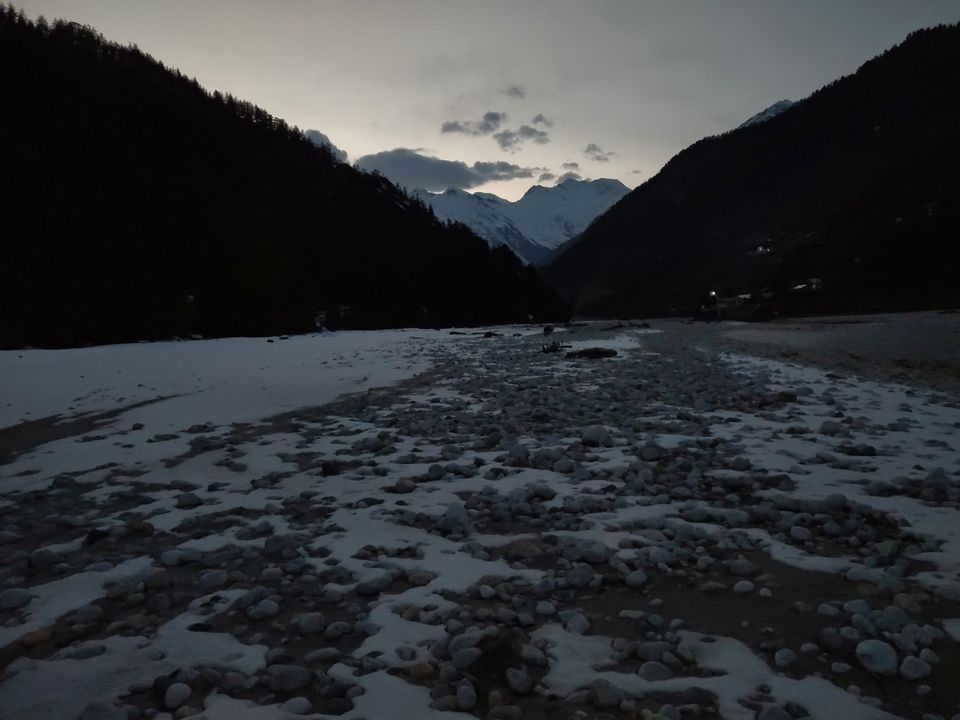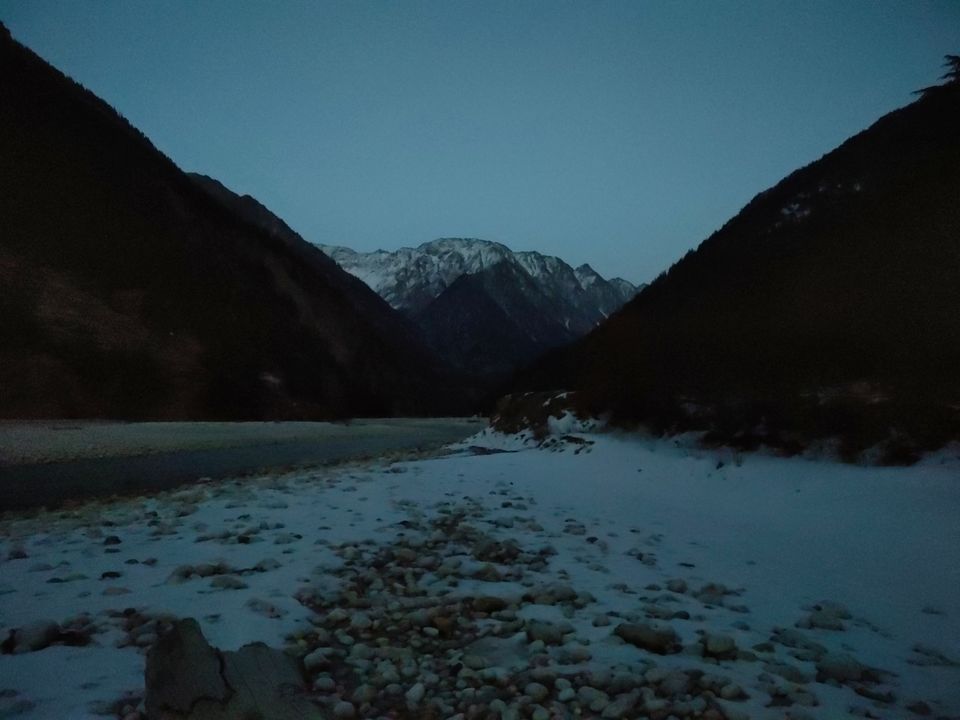 Spending night under open sky filled with sparking star's and surrounded by white snow was an divine experience. It feel's very close to Mother Nature when you are in Harsil valley. The magnificent landscape , deep silence, fresh air, all this is enough to rejuvenate one's senses
Harsil & Dharali.
This place is flooded with tourist from april to November since it is on the way to Gangotri.
So it's best to avoid Harsil valley in peak season.
I had a lazy start nxt morning , it was pretty cold outside. I wish i could have witnessed snowfall.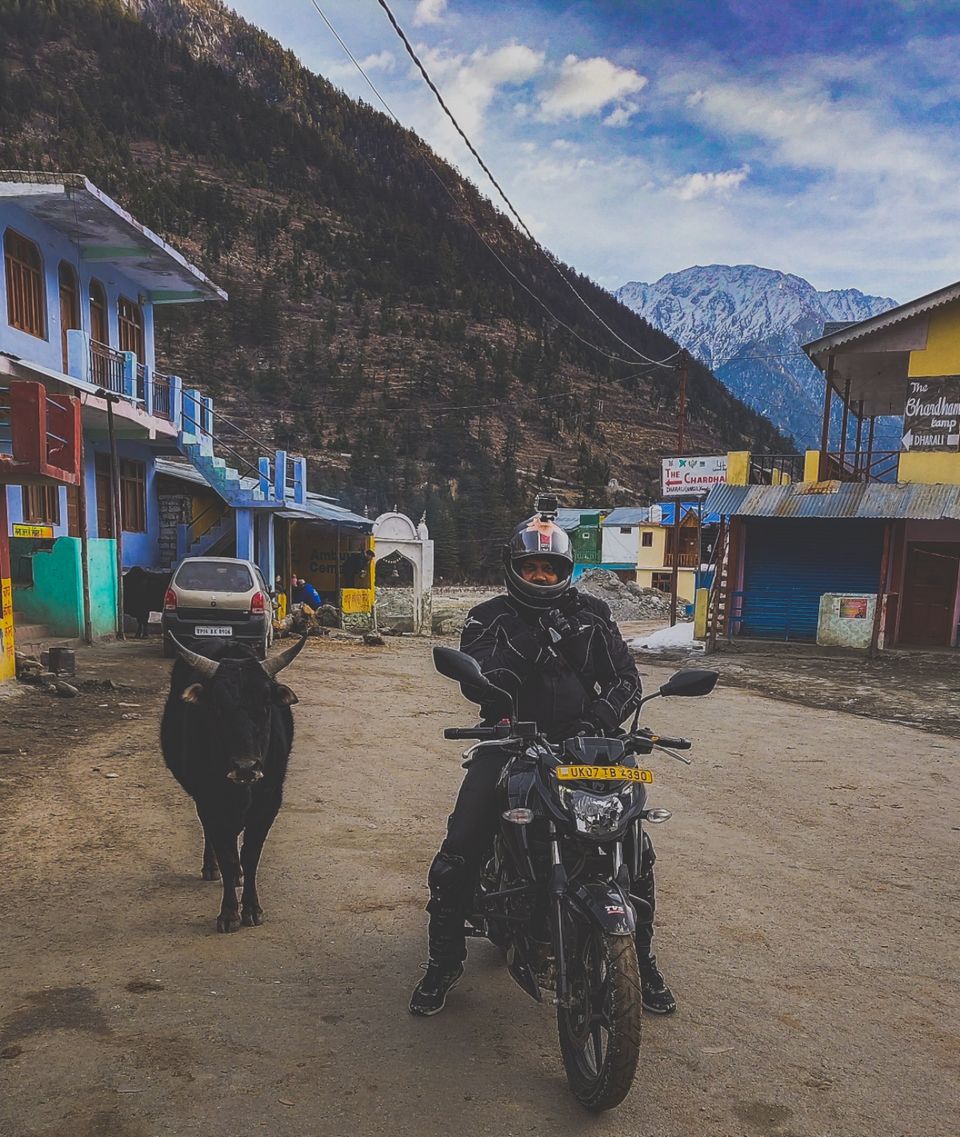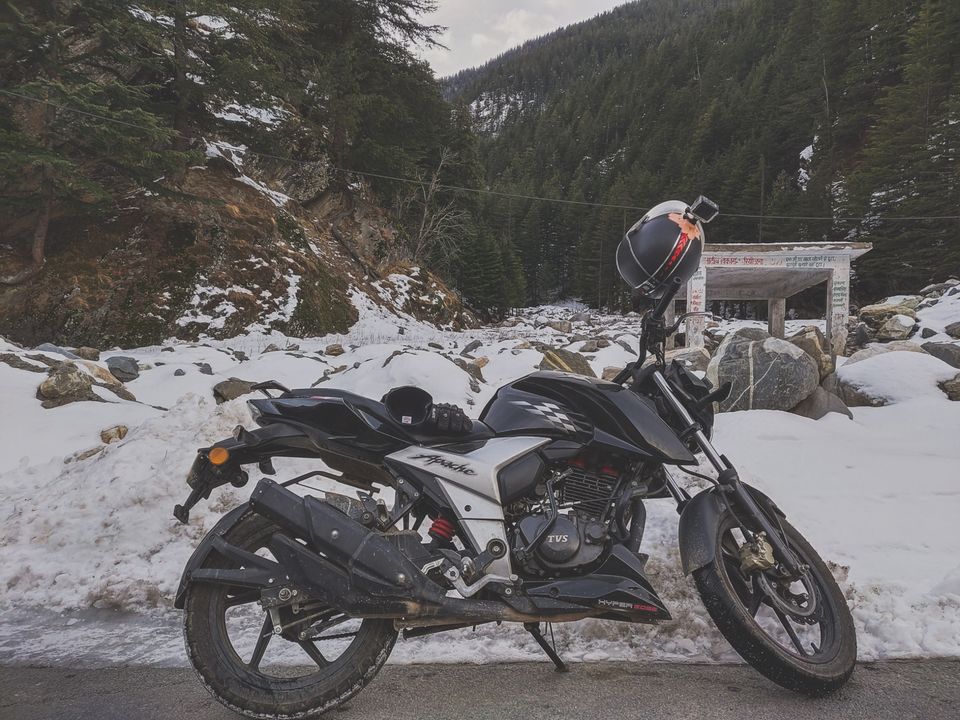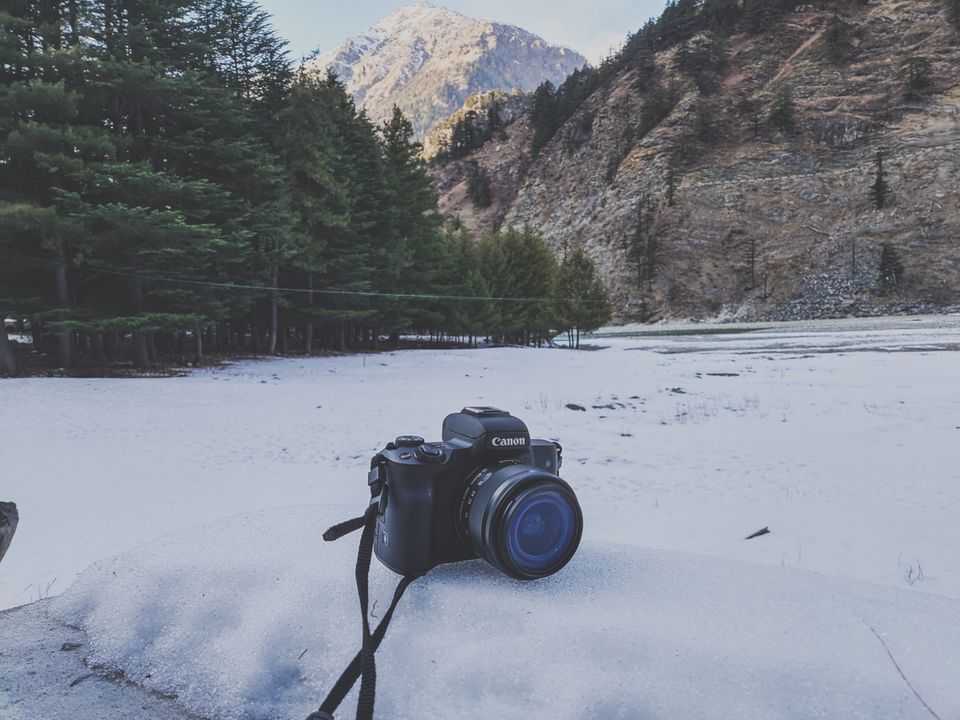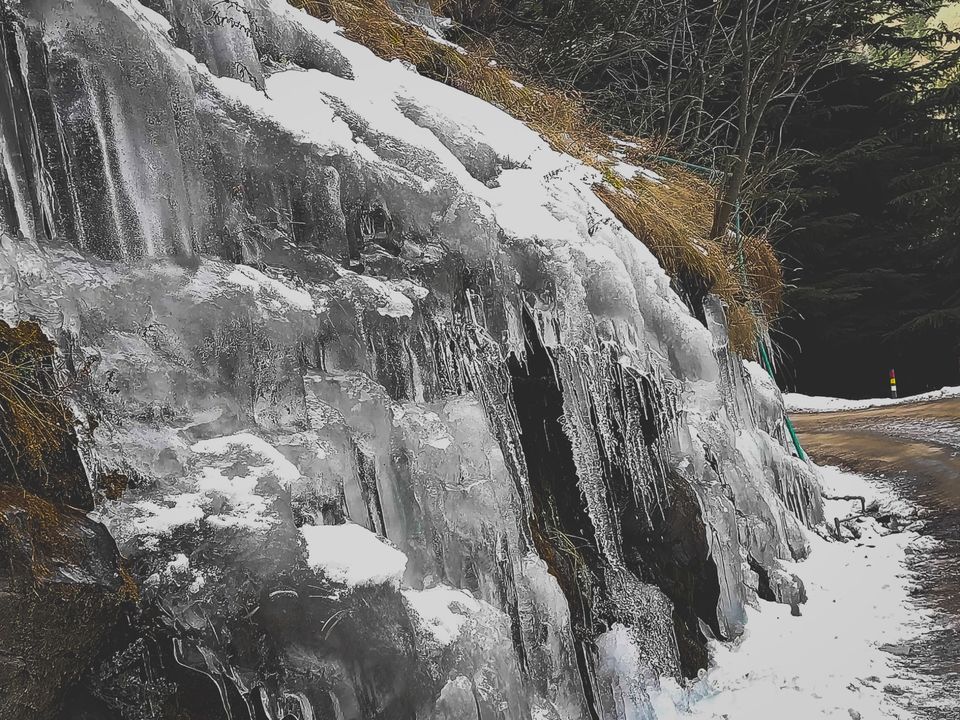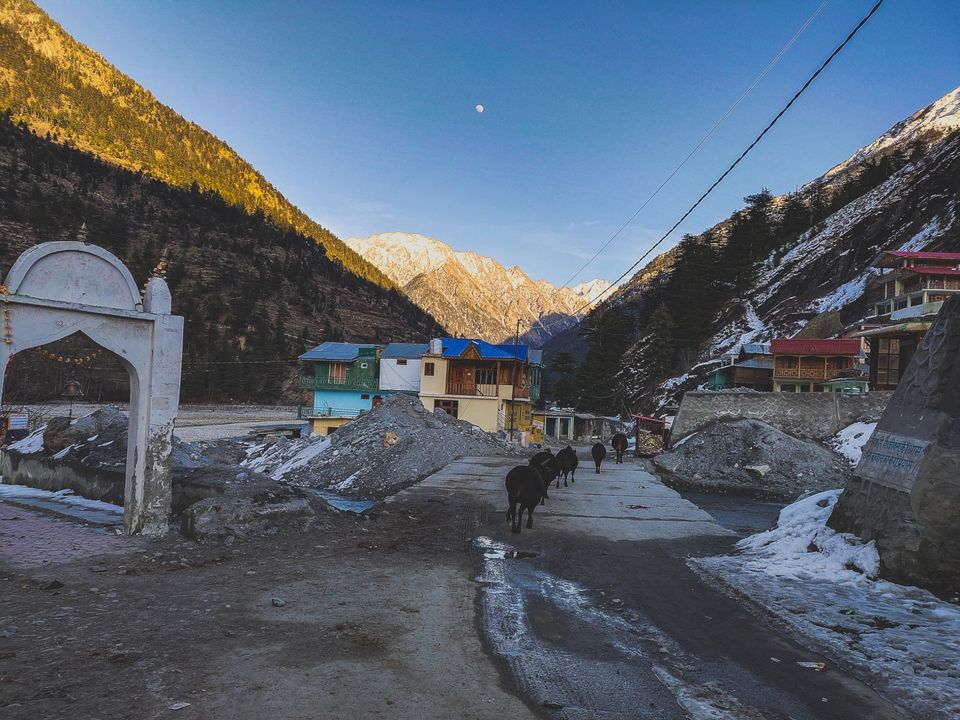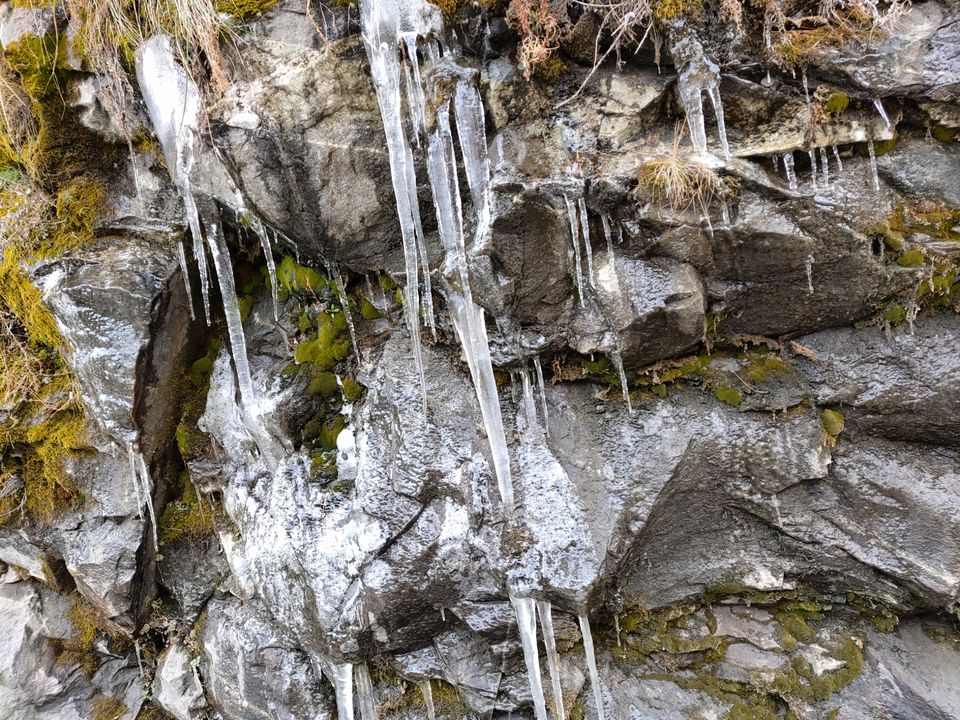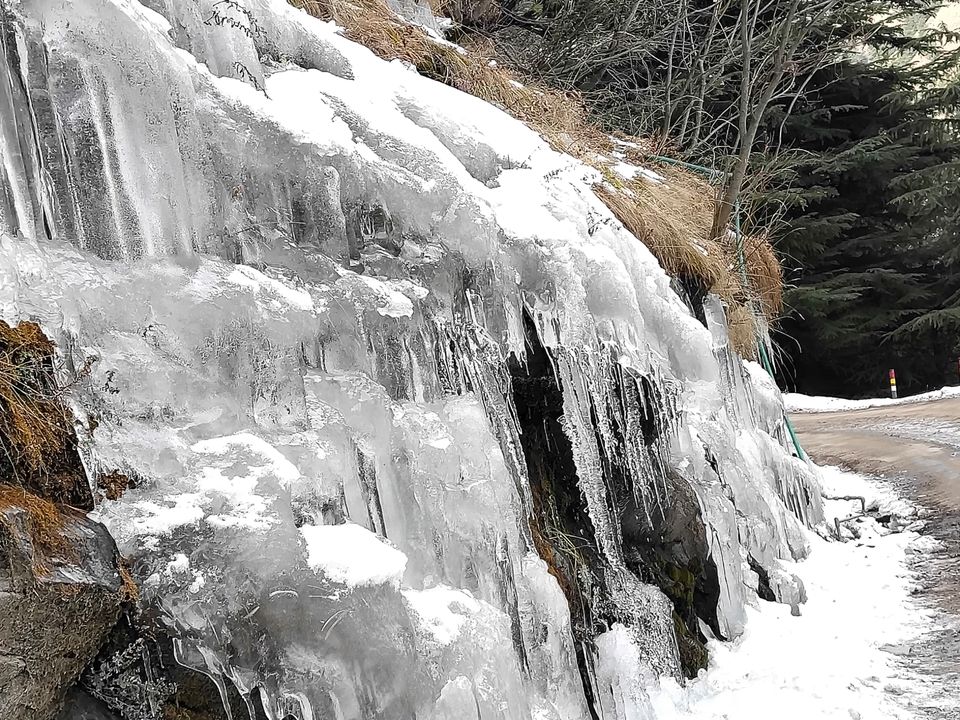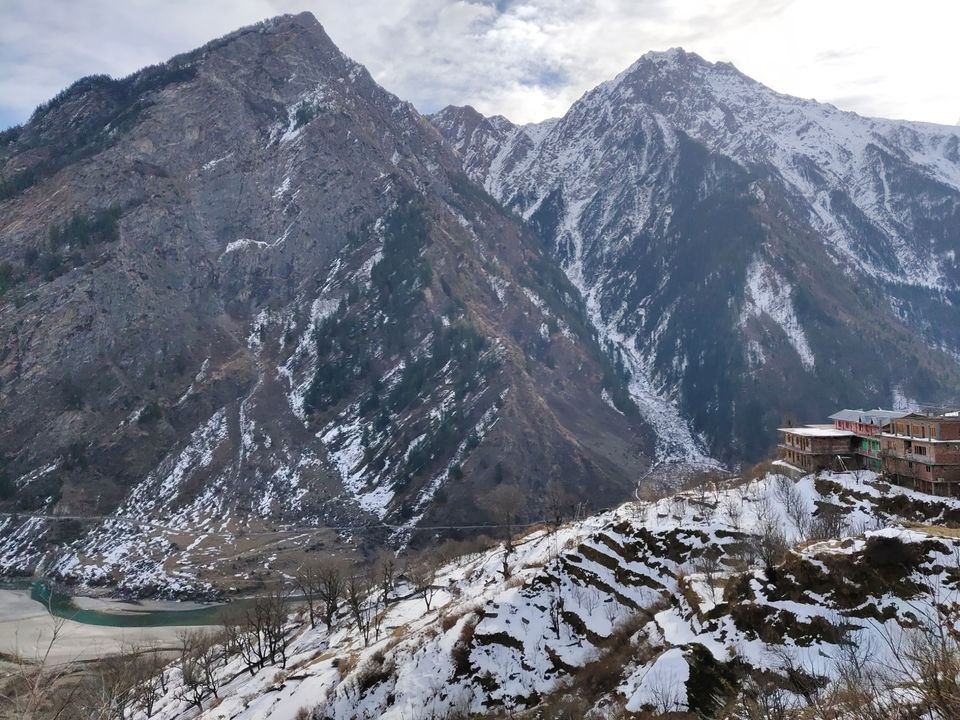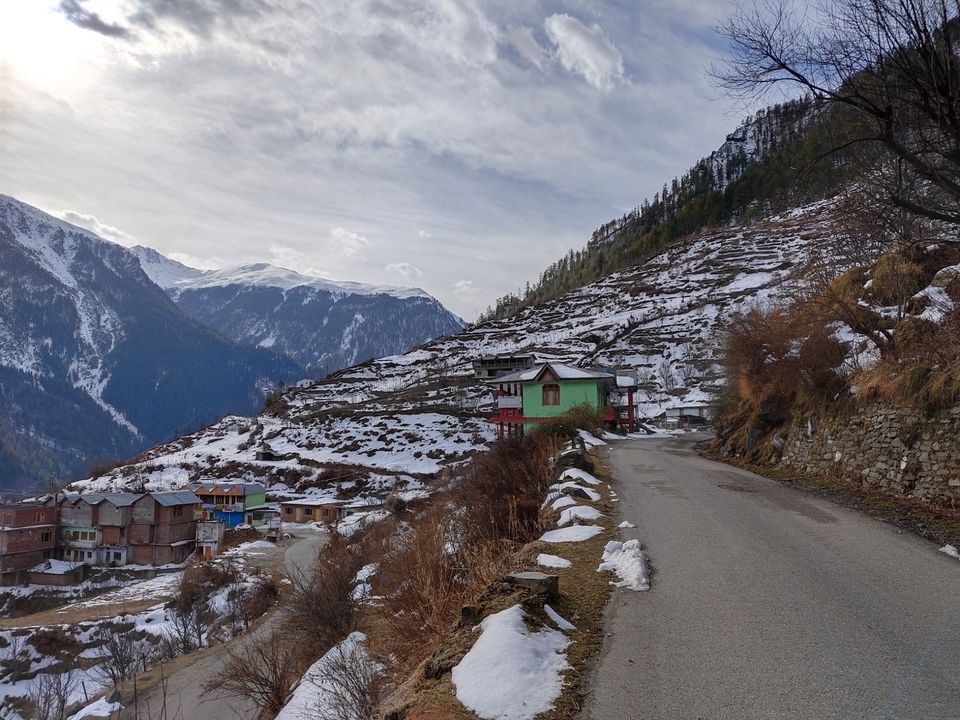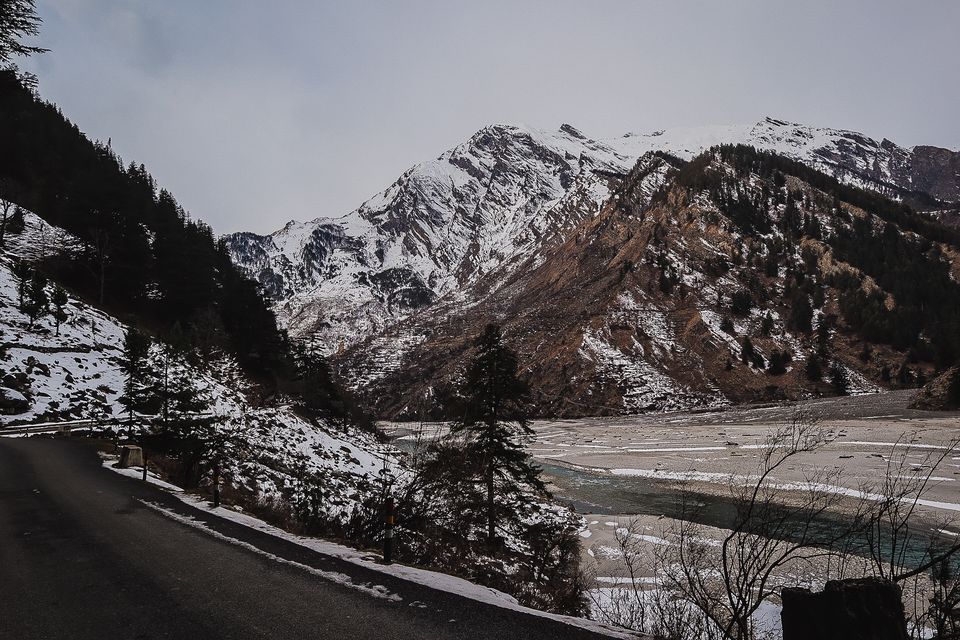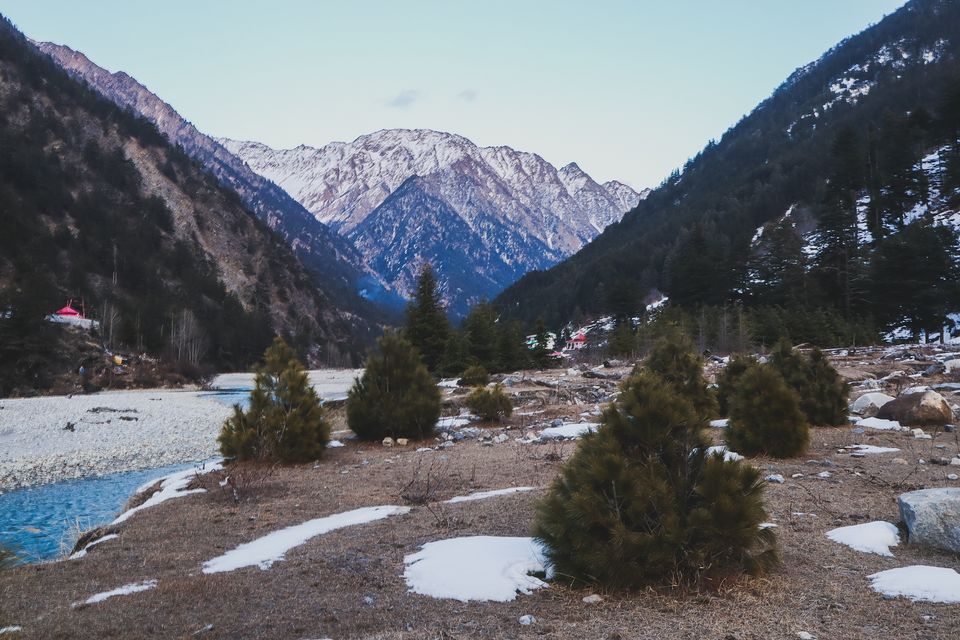 veiw from my room......entire day i explored nearby place's and started my return journey on nxt day.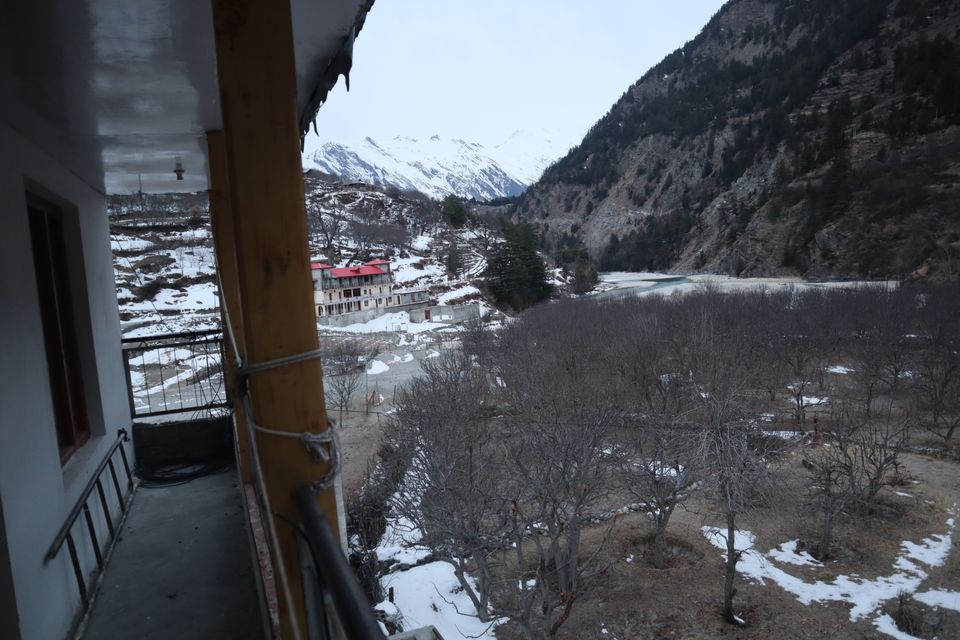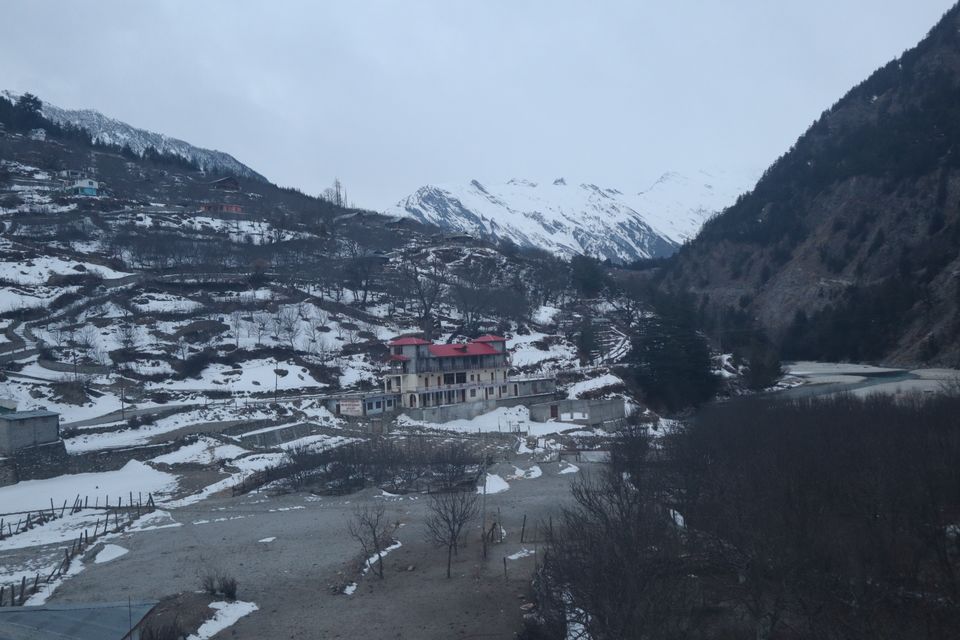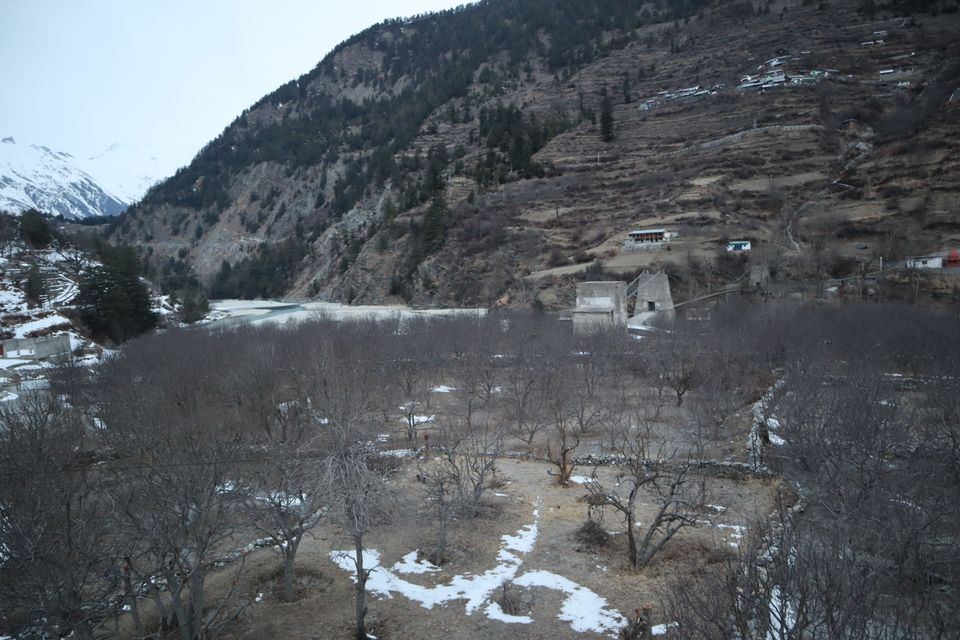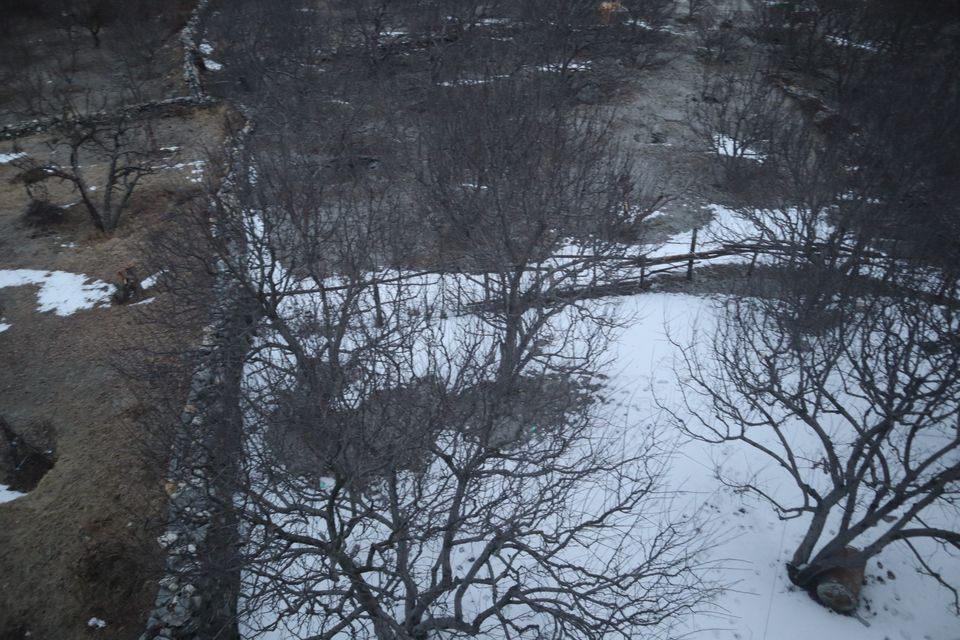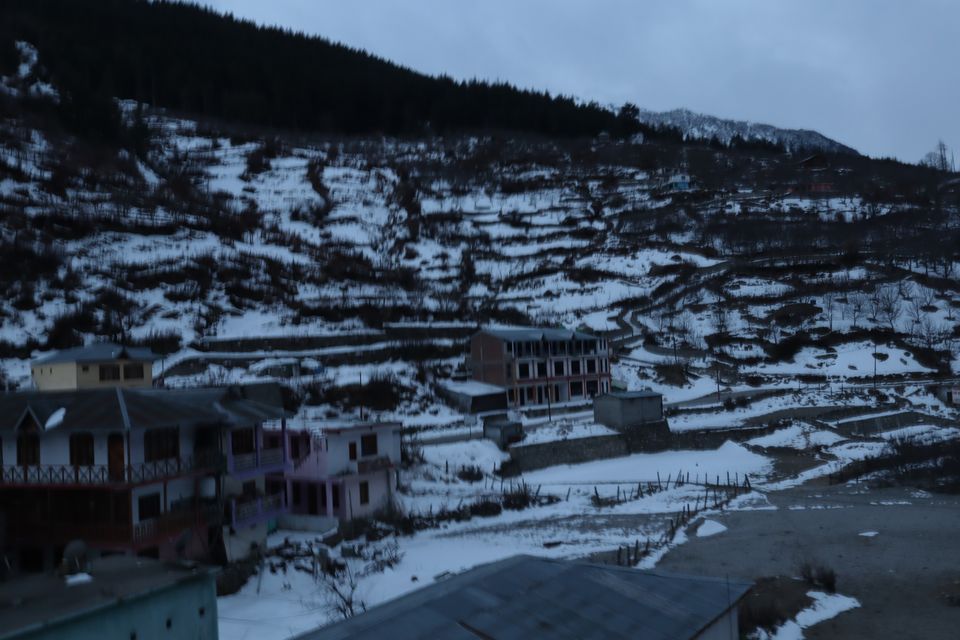 No fancy shop's, no malls,no restaurants,no fancy food ,no water(frozen pipelines) , still Harsil is worth coming ....truly...it was an amazing trip.....
Thank you...!!!!!