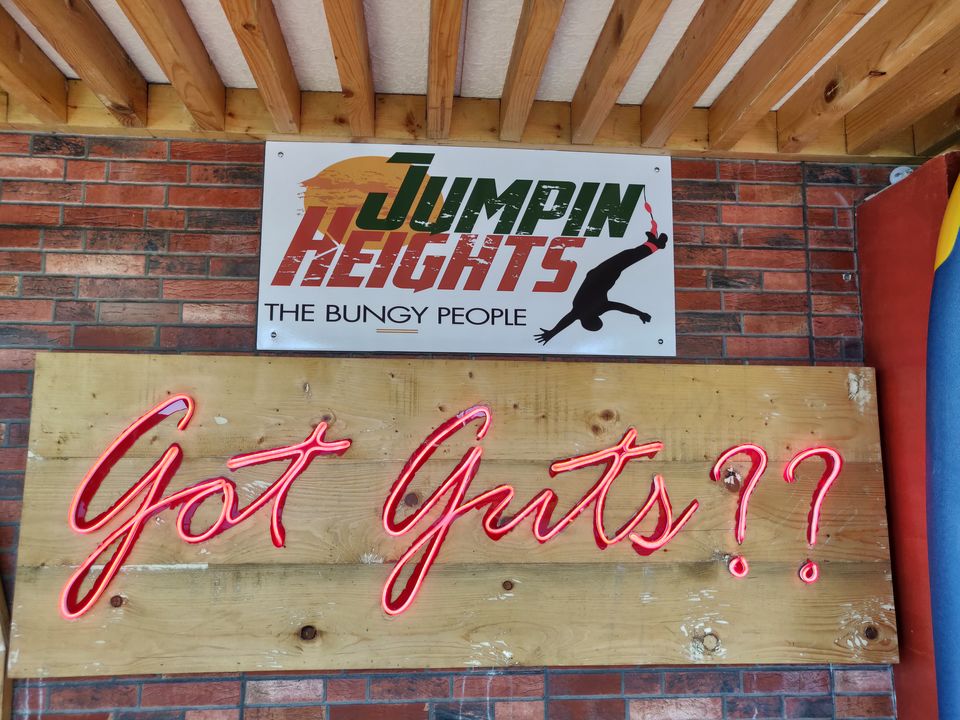 Goa is everyone's party/hangout destination, but that is too mainstream. If you ever written Adventure in your social media or dating profile bio and you are truthful about it, then Goa won't get u excited, isn't it? For the true adrenaline junkies, not for the ones who just brags about it, there is some good news. Goa is now home to another Bungee jumping destination. From the same "Jumpin Heights" of Rishikesh their second Bungee spot is now open for Public, errr for True Adventurous ones.
Not just a crane or supported platform, this one is huge 55 meter high tower, that too over a huge lake. how cool is that?? Excited much? read on...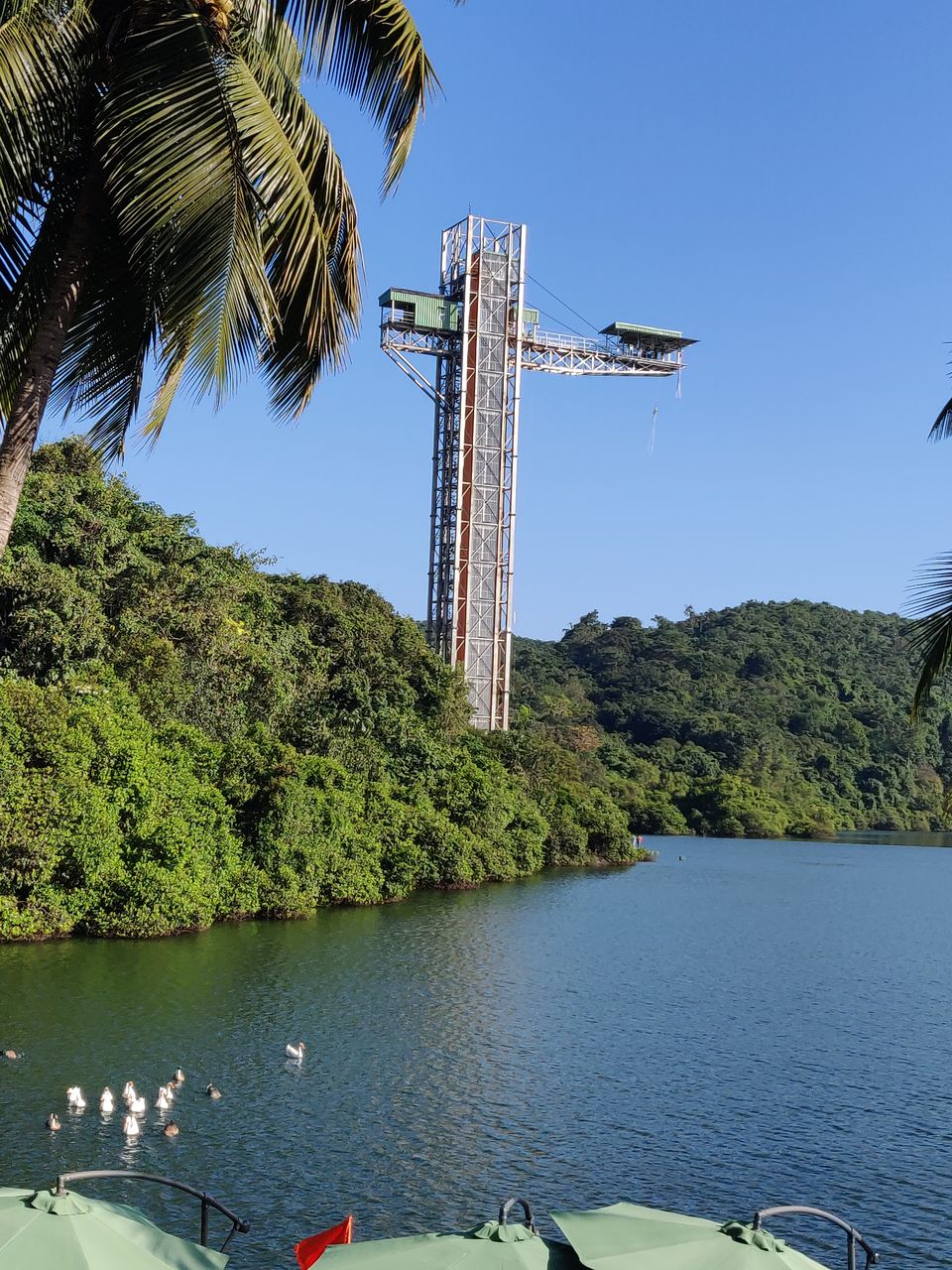 It is situated on the lovely Mayem Lake which is almost 25 kms from Anjuna Beach and Panjim. The lake itself is a tourist attraction and now the bungee tower spanning over it offers a breathtaking view.

After your Goa expeditions and before you dive into night parties, you should check out this place. It is open until 5pm and I would personally recommend to try it in the evening as it is best suited lighting for recording footage of your blood pumping jump. We did it in the evening and it was awe-inspiring.
I came to know about this place from my buddy KKrish, whom I have mentioned in some of the previous blogs as well. I befriended him during my Jog fall visit through Dark Green Adventures. Since then we were close friends. He is an unconventional adventure junkie, Tiktok Celebrity and a hardcore Bungee addict. He even got it tattooed on his fore arm.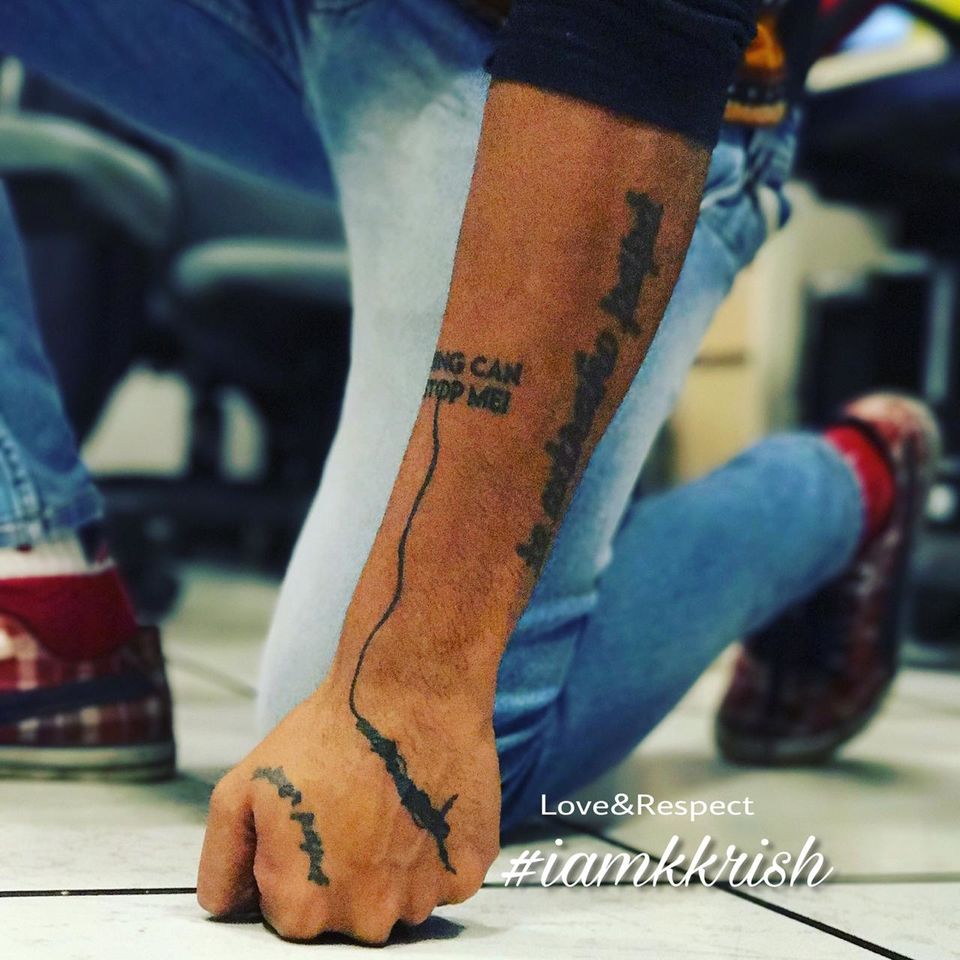 He invited me to this when this place was inaugurated in August 2019. I have never tried such an escapade until now. But he motivated me to do it. We three with one of his friend Deepak headed to Goa from Mumbai on 1 Nov 2019 for this once in a lifetime adventure.

Our plan was to explore Goa on day 1 and do the bungee on day 2, but we couldn't control our excitement for another day. After lunch, we 3 musketeers set sail to Mayem lake. The billboards and hoarding all along the way only pumped more adrenaline. The moment we reached there we were already on our toes.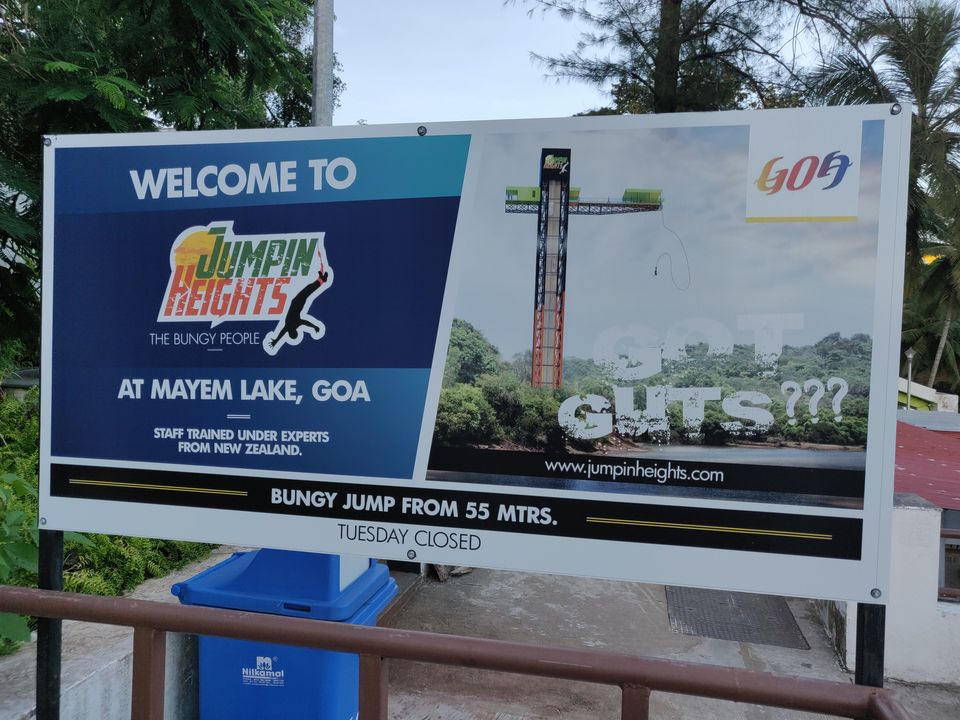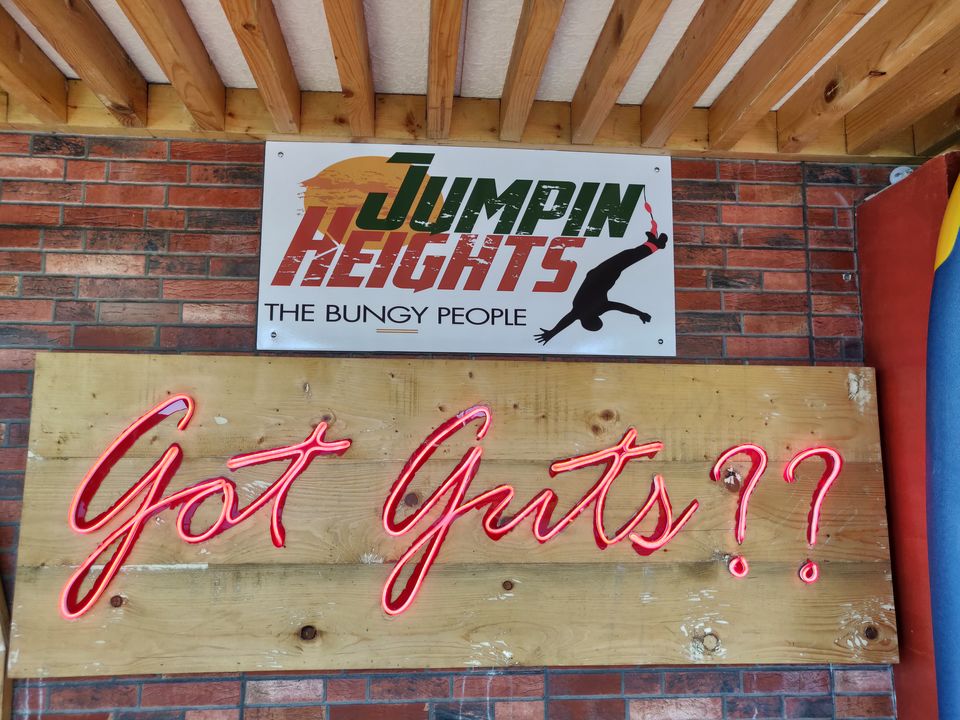 Unless you are the cold-hearted, light headed person, you can experience this thrilling one of a kind adventure. They have certain regulation regarding medical condition and weight restrictions, but for a normal bloke you and me, its no barrier. the weight limit is 110 kgs, so it wont bother most of us either. They will guide you through the procedures first and brief you about the safety measure they undertake. Jumpin Heights is run by Army officers and lead by Col. S C Katoch. He was so welcoming and assured us the complete safety. They were such keen on safety that they didn't allow us to use our Drone. We wanted to shoot it in the best way possible. Even though we were a bit tongue bitten it was completely understandable. Moreover they provide us the HD footage of our entire jump in a pen drive.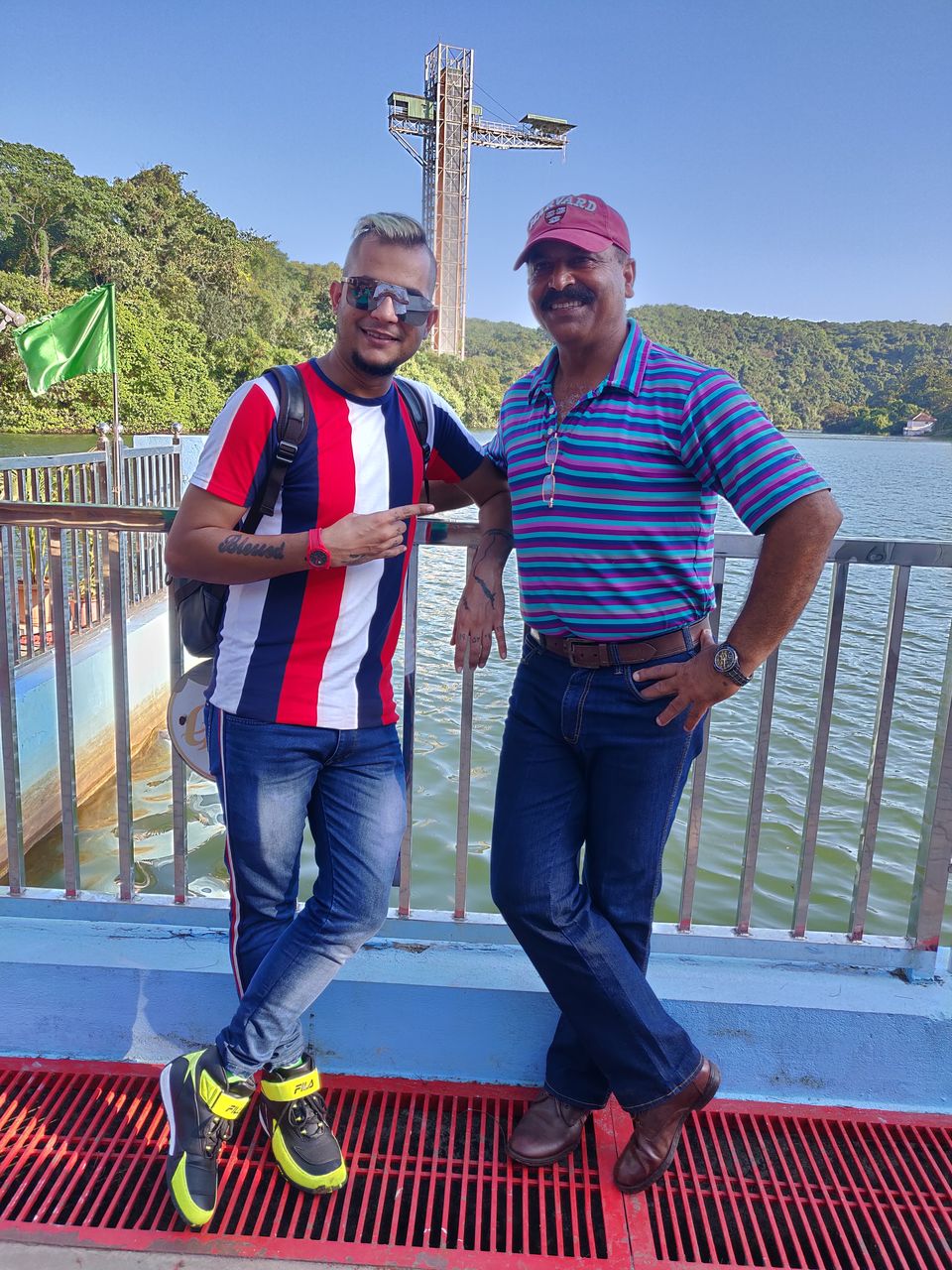 After a proper briefing with visual instructions, they will take the body weight and classify us in one of the 3 zones, its nothing but to use the proper bungee ropes for us. They mark our palms with the weight(how awesome is that :)) and we are ready to go. We are taken to the 55 meter tower in a glass lift which will elevate not only your body but your senses as well. Because the view from up top is exhilarating. We are not allowed to use any mobiles, watches or goggles.

On top, there are about 5 staff members who will again cross verify the weight and brief you once again for the jump. They all are amazing, trained experts with smile on their faces. I loved their attitudes and I'm sure you will too. After-all they are the ones prepare you for the leap of faith :-)
Once you wear the harness, they will take you to the edge and the only instruction you need to hear is Don't Look down. It was true, any fear of height/vertigo will shoot up if you look down, instead the view from the straight up hill was soothing. So I did exactly that, looked straight and boom.... I was hanging upside down and falling freely for a whooping 50+ meters. A camera crew will capture all of your movements and I tell you, even if you watch that video a thousand times, it still wont be enough.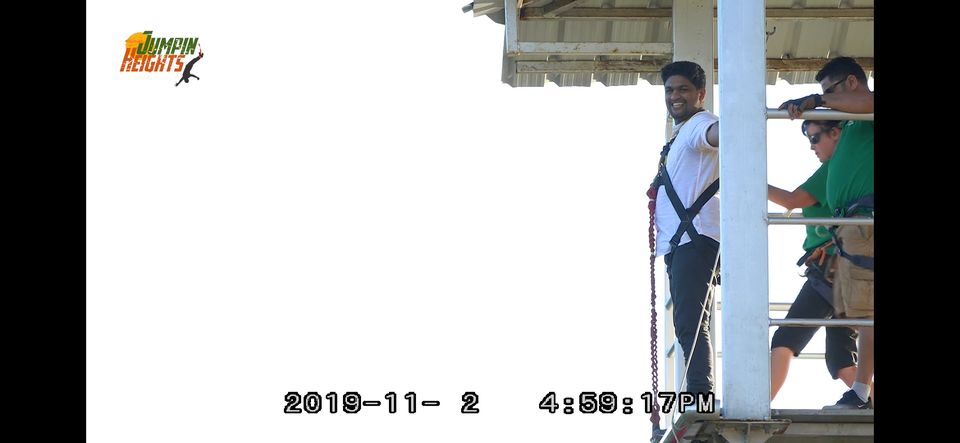 After you jump and swing back and forth for about a minute or so, you are slowly lowered to be caught by crew on the platform deck down the lake. They will untie us from the harnesses and when I was done with it I couldn't control my emotions. It was my birthday the very next day and I couldn't have gifted myself a better present. We partied whole night with excitement and memories of a lifetime.
After the Jump, they will show us the Video in a large TV screen and we are gifted with a Guts Certificate and an awesome Pen drive of the jump. We went there with a lot of expectations and came back with a whole bunch of experience. It is a must do activity, at least once in life we should experience it.

This Bungy Jumping was one true Adventure that made my 2019 truly awesome. #TravelAdventure2019 #Tripototravelstories #Jumpinheights #Adventureofalifetime #darkgreenadventures #friendshipgoals #Goalikenoother #adrenalinerush.
You can get in touch with them in their Social media handles @Jumpinheights.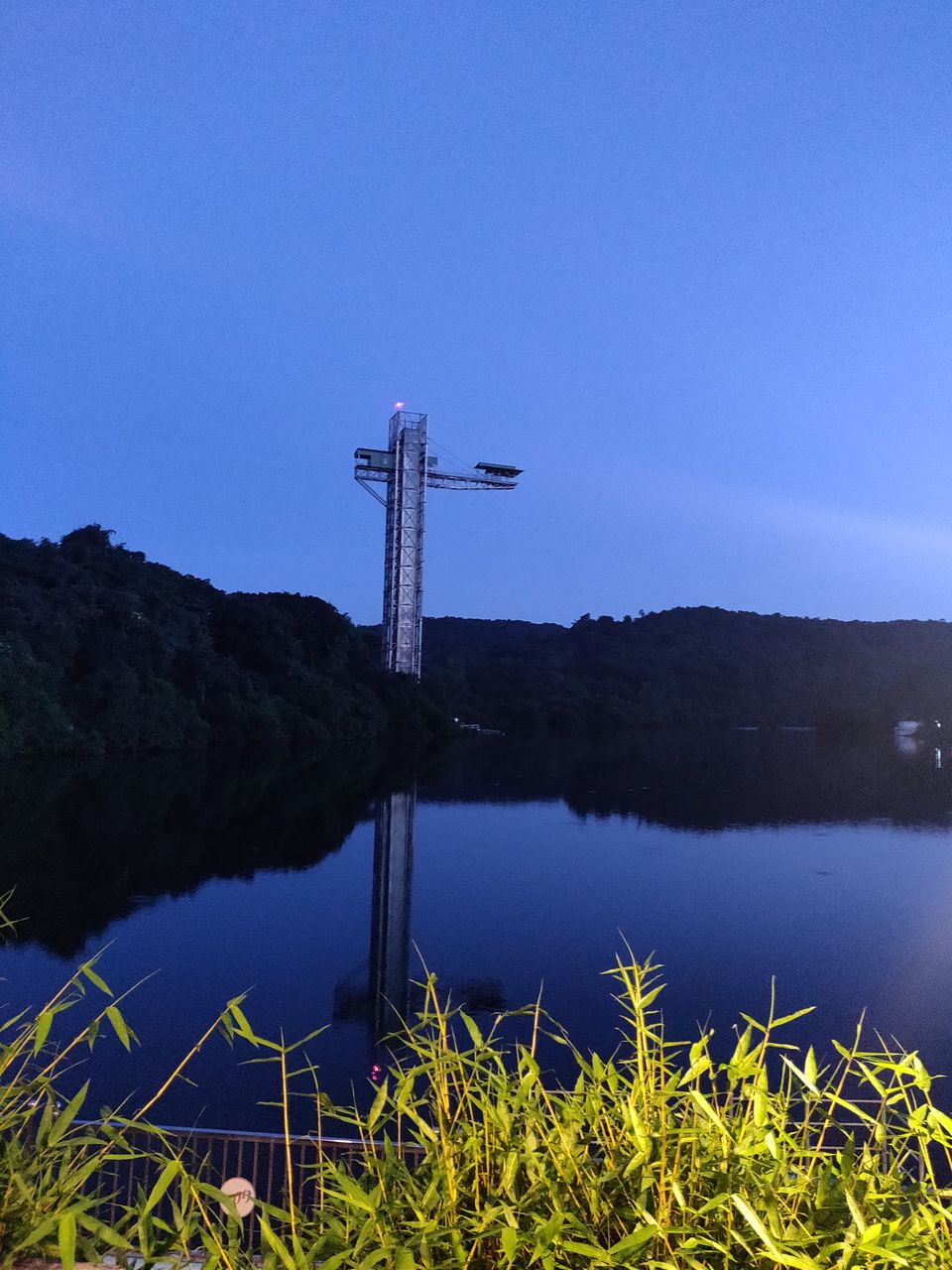 Read my previous blogs in the links below.

1. Why you Should attend a School Reunion

2. Lucknow

3. Daman

5. Bhimashankar

7. Malshej Ghat

I will see you on the next blog. Peace