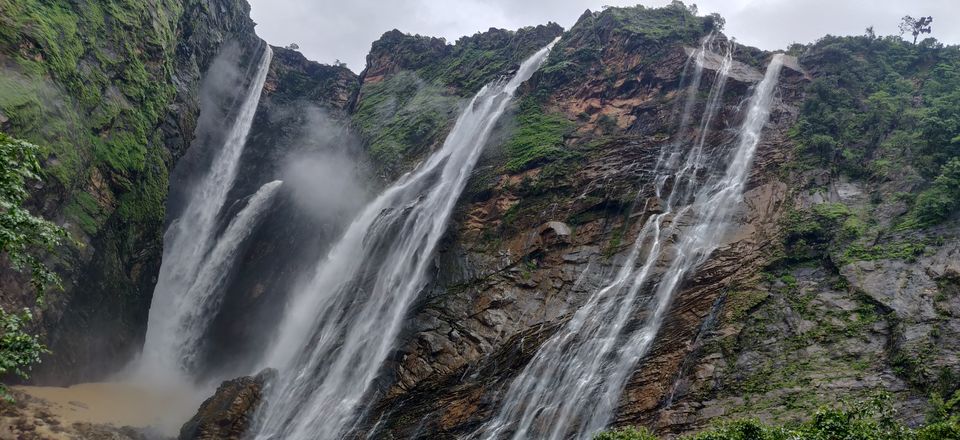 Ever since Homer's epic poem The Odyssey told the story of warrior Odysseus' ten-year journey home from Troy, Travel has influenced all of us. It makes you a story teller.
Every trip offers unexpected friendships, in fact, I travel to make friends. You get to meet all sorts of people, different breeds of wonderful humans of this lovely planet. As much as I love being in new places, I am fond of being with new companions. More often than not, friendships are discovered, not made. Here is a story of how I made a bunch of friends in an amazing trip.
A little about the destination - Jog falls. With a plunge of whooping 830 feet, it is the second largest Waterfall in India. Situated in the Western Ghats in state of Karnataka. It offers breathtaking view from the top and bottom alike. In order to find this magic of nature, you have to travel deep into the ghats and then take a 900+ steps descend, but don't worry the stairway is as good as your apartment. Unlike other attractions, this one offers the tidiest tourist place. So forget about the germaphobe inside you and get your bags packing. The steps till the base of the waterfall is neatly maintained and has proper railing which even the elderly can rely onto. Our group had people of all ages and everybody did it like a charm.
The journey started from Mumbai at around 4pm, we were 13 people boarded train from different stations in different coaches. None of us had previously met or known, we just discussed everything in a whatsapp group created a few days ago. How cool it will be to start a trip with complete strangers?? Read along, you will know.
The beginning of the trip itself was thrilling, as one of the girls had a delayed connecting train. she was supposed to be at Thane station but couldn't make it on time. The arrival of her train and the departure of ours was at the same time,we came to know this only 20 mins before the departure. Everybody cheered her even though it was in the Whatsapp group :-) Finally she boarded the train at the last possible second. Even cheering for someone who is going to be our companion seemed exciting. Of course when like minded people travel, it is sure to happen. We all decided to have a gathering in one of the coaches after Panvel.
I enjoyed the journey from my window seat, the train was rushing past the concrete jungles of Mumbai into the laps of lush green stretches of the south India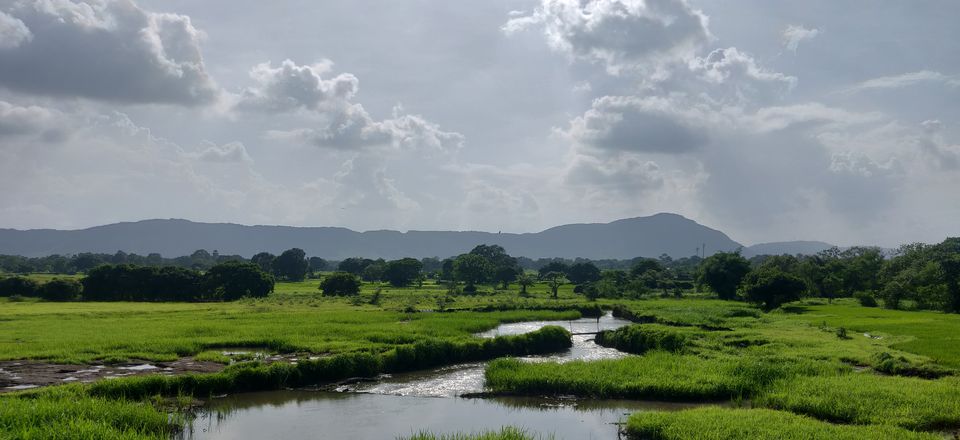 I was a bit skeptical at first, but when I met them I found out they all are more amazing than I thought. By the time i reached the coach they were having snacks. It made me happy, of course if it is not food, what else can make us happy? After a brief introduction we went on to play Uno. Card games in sleeper coaches has a special cheer of its own. By the time the game is finished we became good friends.
The next morning we got down at Honnavar station. A small station among the greens with awesome views and character.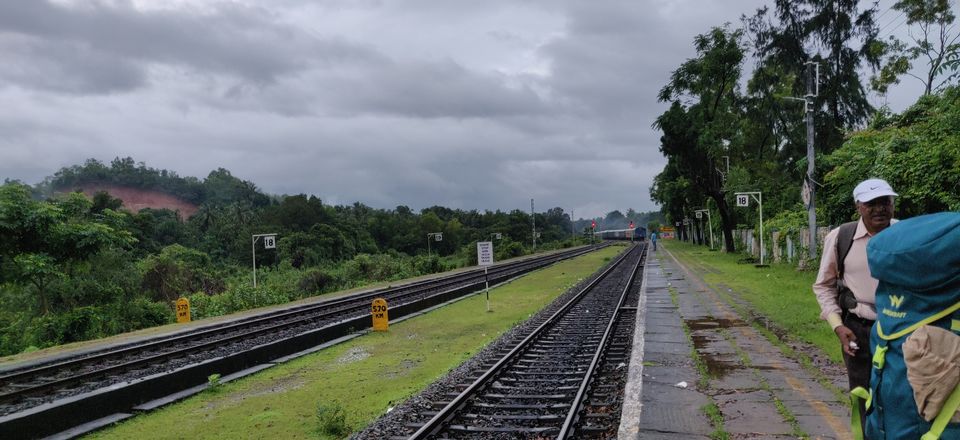 The bus was waiting for us at the station. We started our fun road trip from Honnavar, its a 2.5- 3 hr journey to the Jog falls. It is at this journey I made friend, Kkrish, He is an avid traveler with a keen passion for Bungee Jumping. He has been to most popular Bungee jumping locations all around the world. He was my best buddy for the rest of the trip.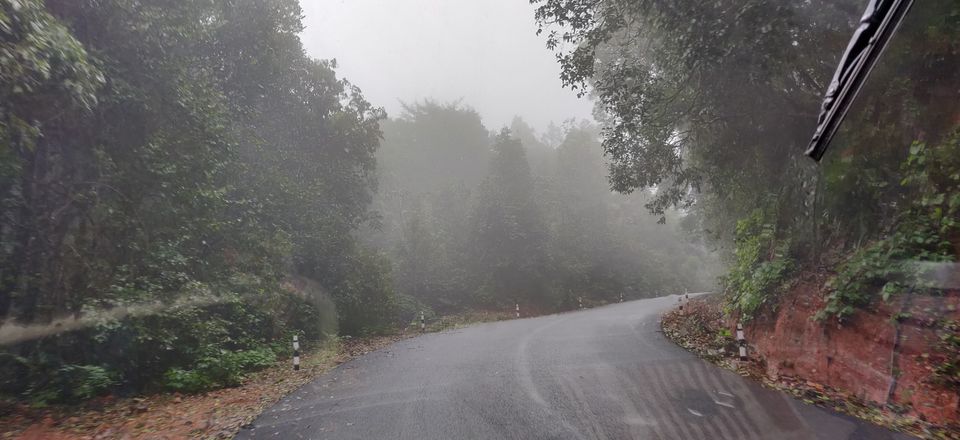 The route to Jog falls was even more refreshing. Wider roads were being developed, but without hurting the greenery much. Karnataka state has one of the largest green forest in the country. The roads were foggy even at 11am. We stopped midway for breakfast, all were keen enough to try the local Neer Dosa, Idly & sambar . It was near a huge Hanging bridge across Sharavati river.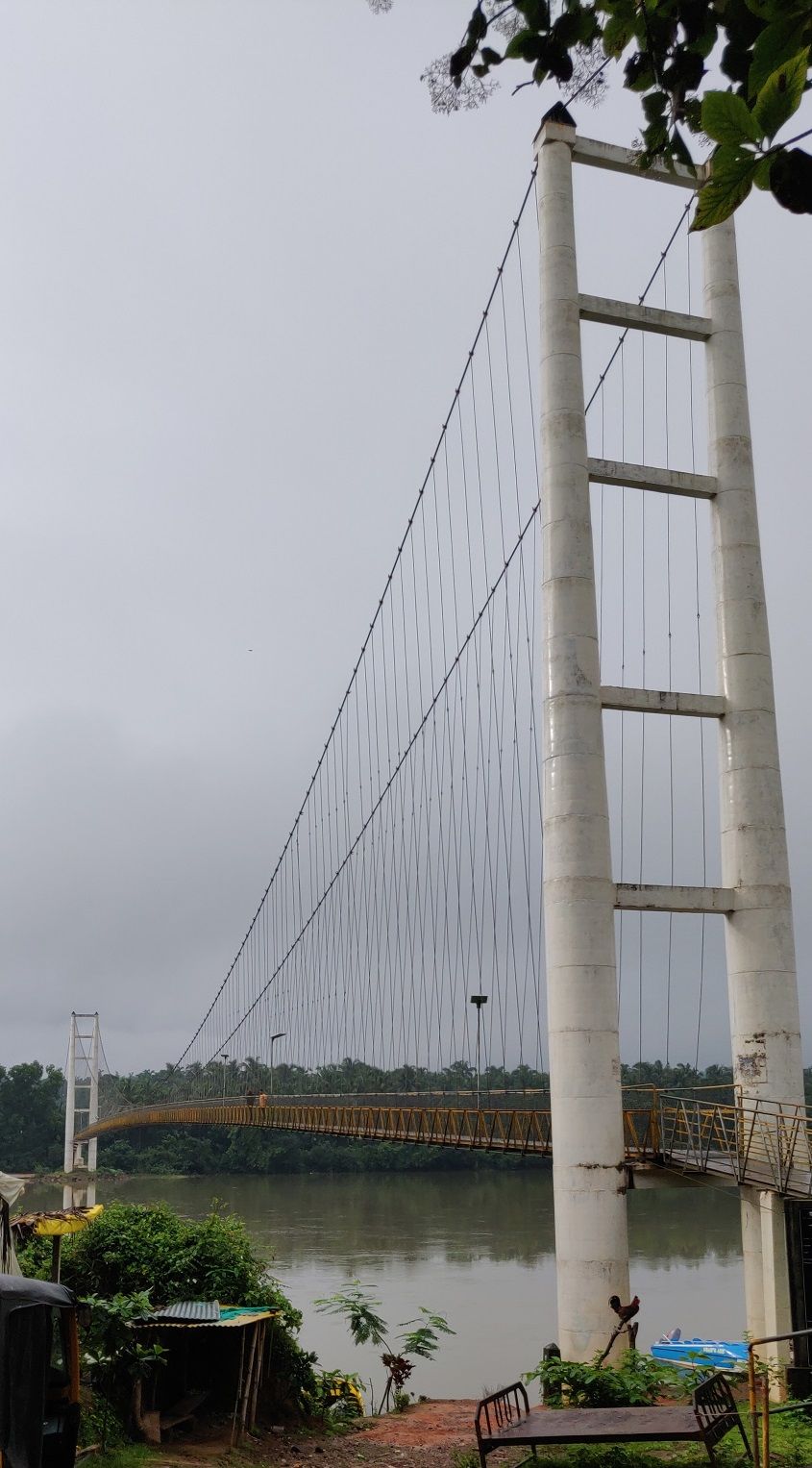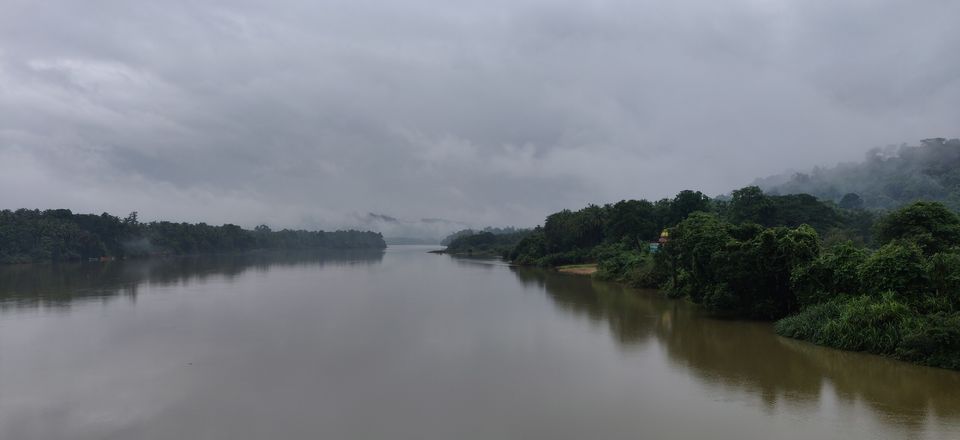 After yummy breakfast, we indulged in photo sessions amid the drizzling rain. Kkrish had started ding Tiktok videos as well. I wasn't very fond of Tiktok, but Kkrish made me his videographer. I had no other choice :)
Once we reached the Jog falls, it was completely covered with fog. we couldn't even witness the fall. We were told to wait till wind or rain comes so as to witness the mesmerizing nature's gift.
Me n Kkrish decided to have a coffee together while others started descending to the base. Even the restaurant near the falls was neat and clean, even after being a major footfall tourist place. The place was run and maintained by Karnataka state Tourism board. Even water bottles were reusable type. It was heartening to know that states are caring for the environment. As we started our descent the falls view became clearer with every step down.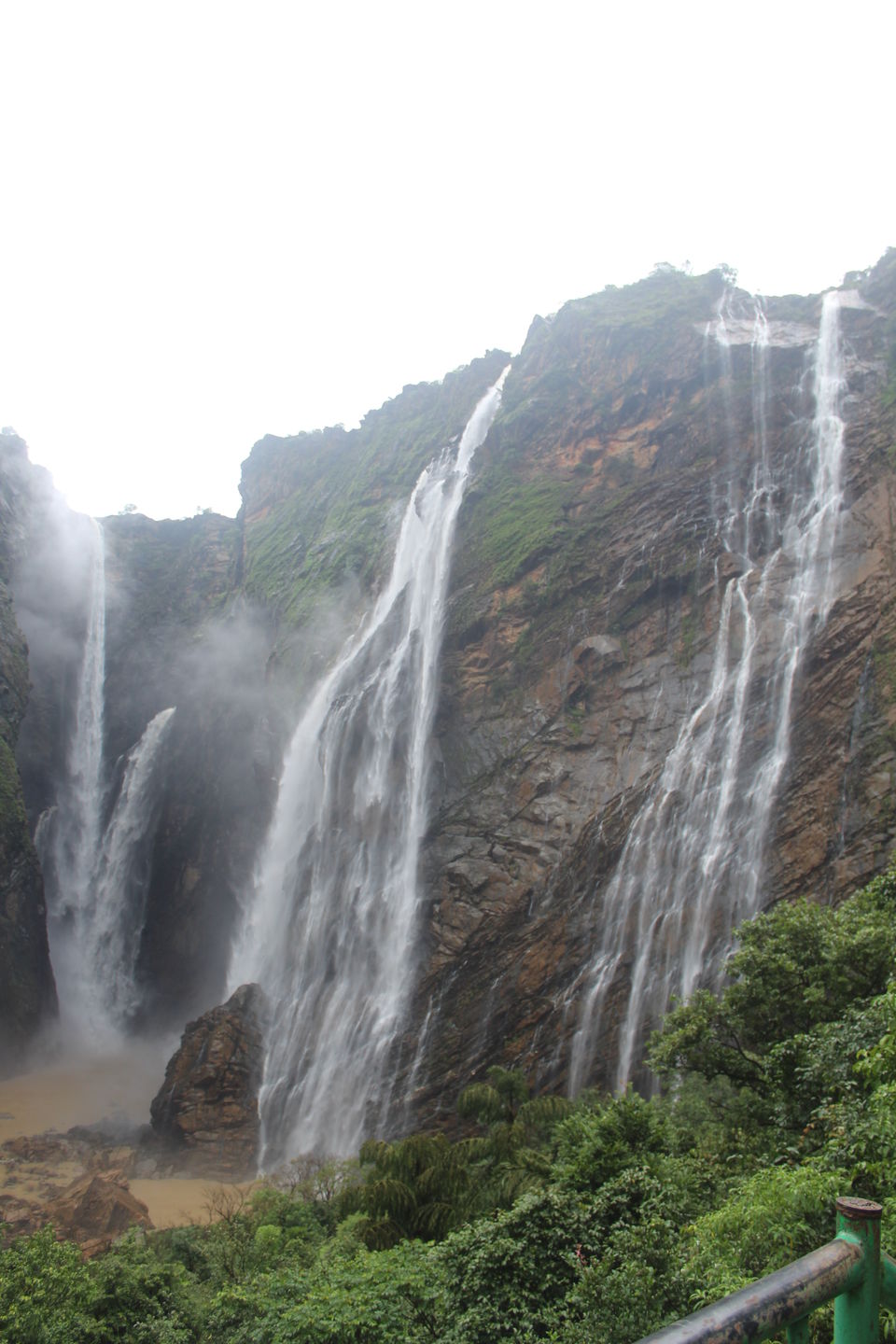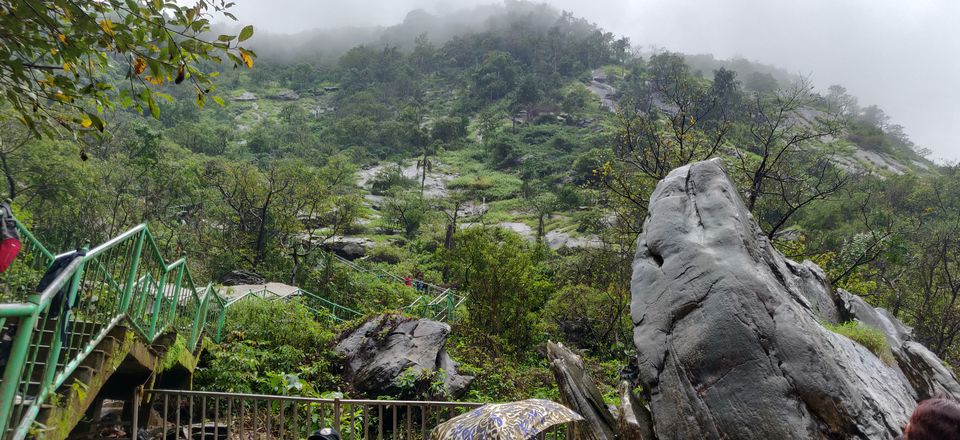 As we reached the bottom, its time for photo sessions and Kkrish's Tiktok trials. Will share a link below to all his snippets. We had a lot of fun posing and making timeless memories. we met few fellow Mumbaikars and my natives of Kerala. After a lifetime worth of joy we returned to Honnavar for our stay. Initially we had plans to stay in a homesaty near Jog falls, but unbfortunately it was cancelled. But we never stopped having fun. After about 3 hours of bus journey of songs and tantrums, we reached hotel.
If the first day was thrilling, the second was divine. We started at around 7.30am from hotel. First place we visited was Eco beach. As the name suggests, it represents the cleanest beach in the country.. No plastic, no wastage, no drain water into the sea, it was pure magical white sands. It was plain yet refreshing sight. Not even a bit of pollution. there were hardly anybody at the beach except one or two fishermen.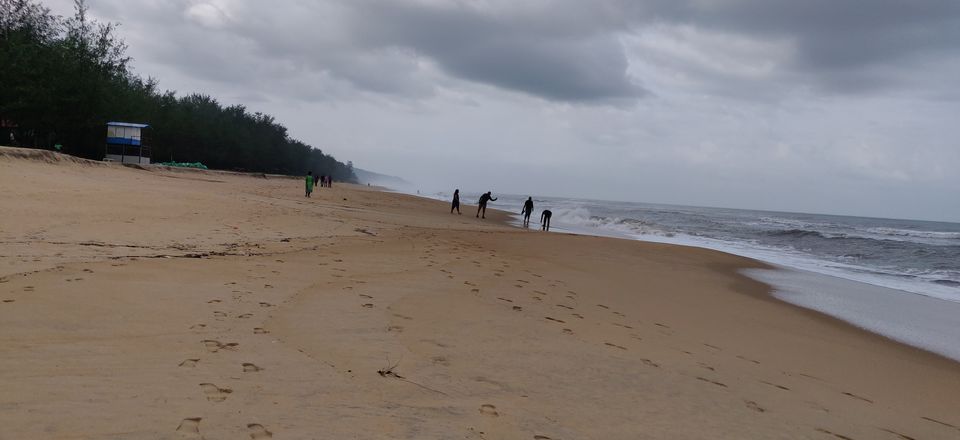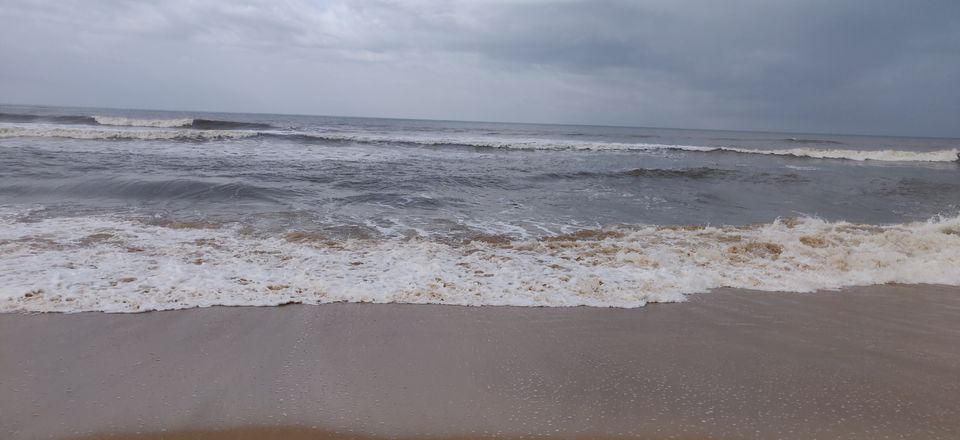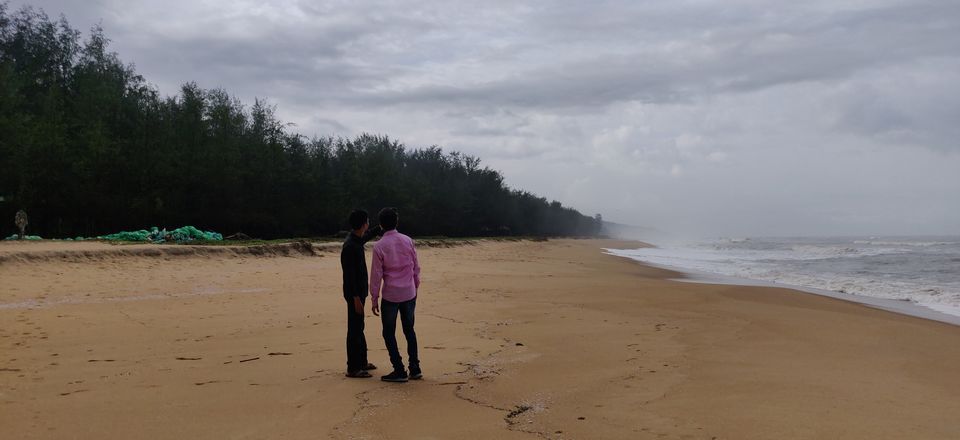 The next destination was at Murdeshwar, hardly 40 mins from Honnavar. It houses Asia's second largest Lord Shiva Statue. It was truly a sight to behold.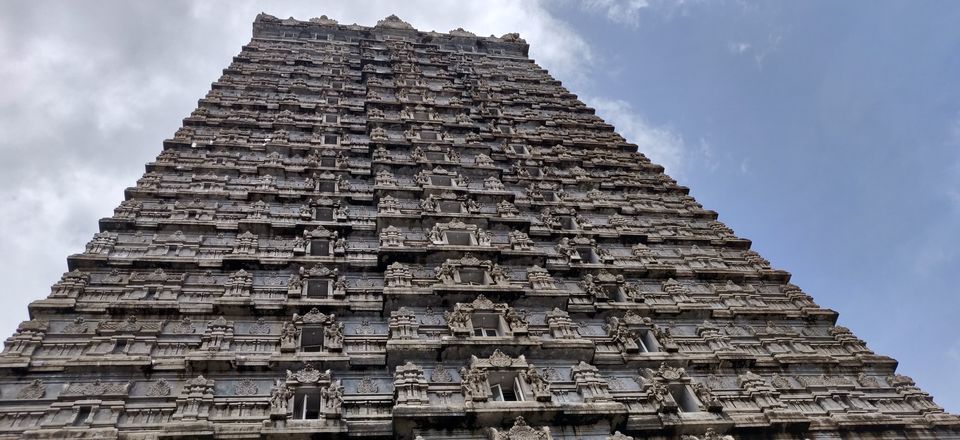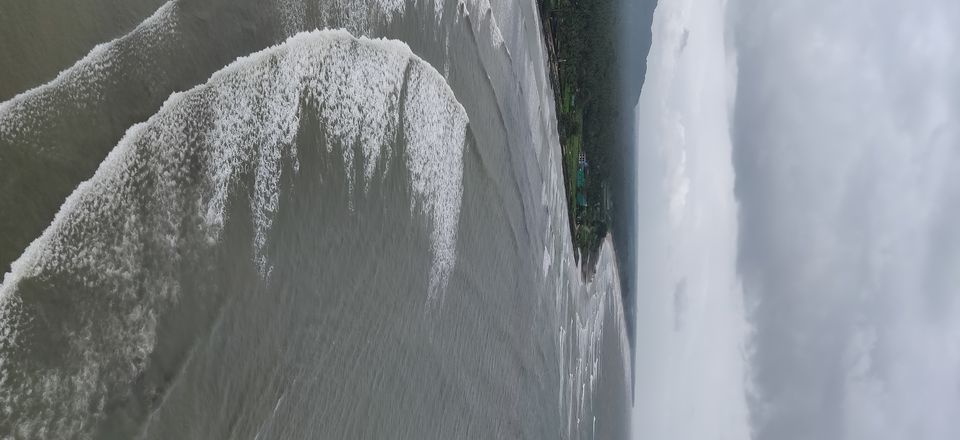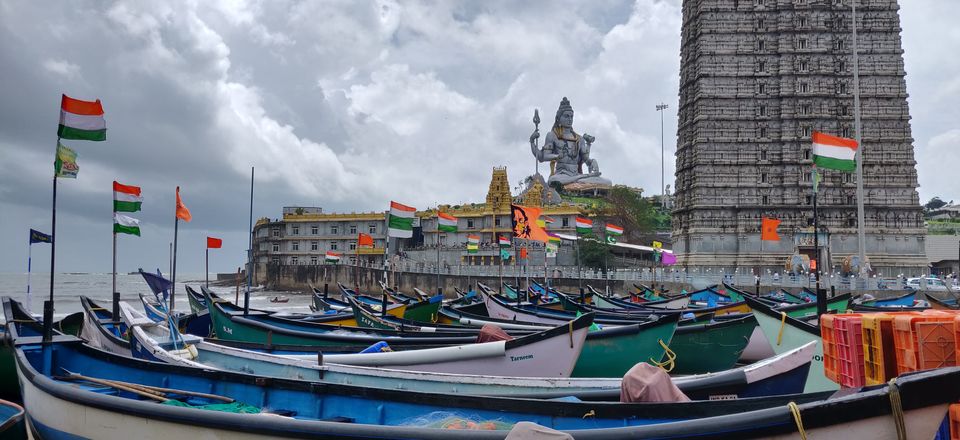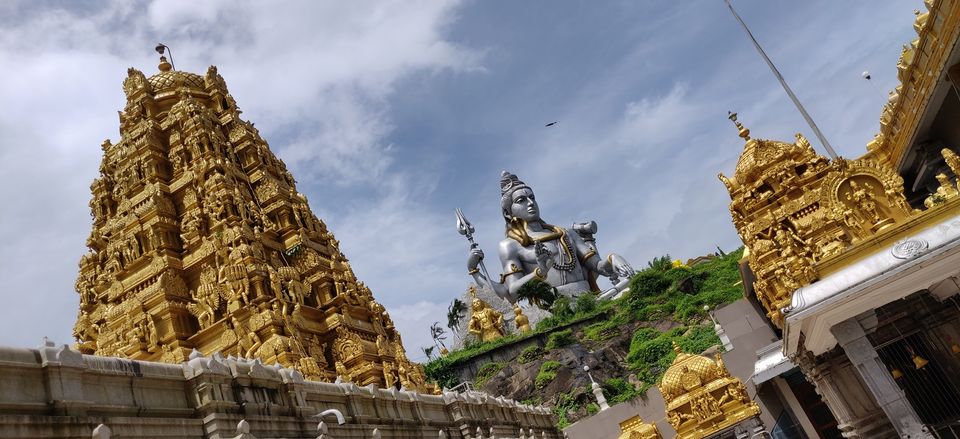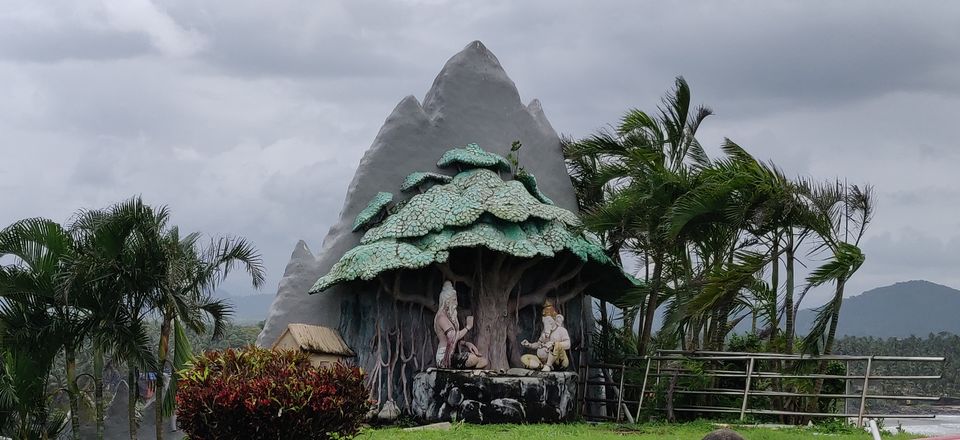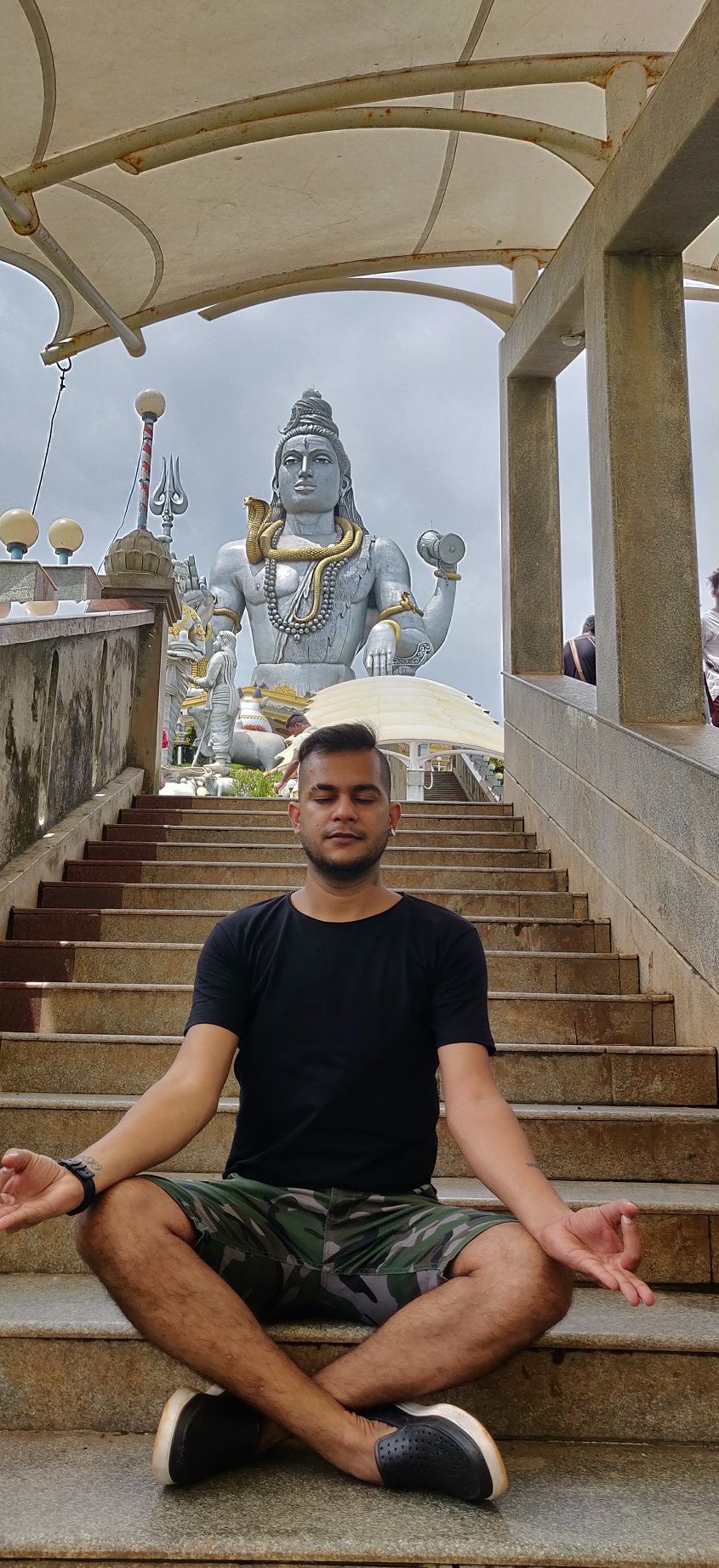 The temple is housed in huge beach-side property with plenty of attractions including the Shiva statue itself. Beneath the statue is a cave which depicts the entire story of Ravan with multiple statues.

The entire temple is run by R.N Shetty trust, they have Colleges, restaurants, hospital all in the vicinity of the temple. One thing that amazed more than the tall statue was a small building nearby. At the parking area of the R.N S hospital there was this tiny hexagonal shaped building.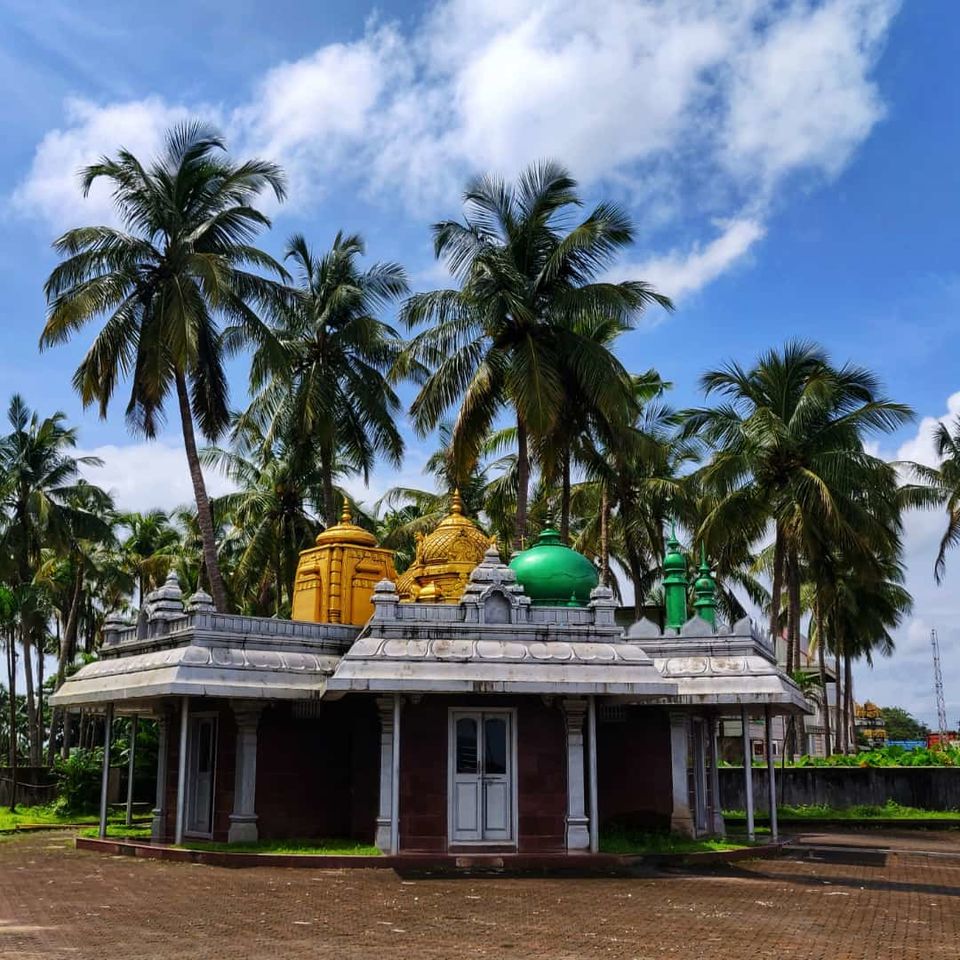 Of all the sides of this structure a small door opens which house the following. A church, a Masjid, a Mandir of Ganpati,Shiva and Hanuman. What can be more pleasing to the eyes than religions co existing in the same building? I think we should have more of this than any other thing in our country, especially in the present scenario.
Me, Kkrish and another wandered like us, Shubhankar had explored the nearby places while others were shopping. We met at Murdeshwar station for our return journey. With 13 people spread across 13 coaches, it was hard to meet at one place, yet we found a coach to be together one more time. The final match of Uno was even more exciting when other fellow passengers joined. We reached Thane next morning and bid adieu to each other.
Every trip always gives us memories, but some do stay in heart. This was one of a kind for all 13 of us. From Stock brokers to housewives, the women among us were also exemplary. Vrushali our team-leader was also an avid trekker, she is been to Everest base camp and alike. From marathon runner Sidhesh to Dad bod Shreepad, everybody contributed to this lovely trip. From hippie Kkrish and talkative Mala to silent Pawan, each one has their own part in making this trip an unforgettable one. We shall ever be grateful for Dark Green adventures for this weekend.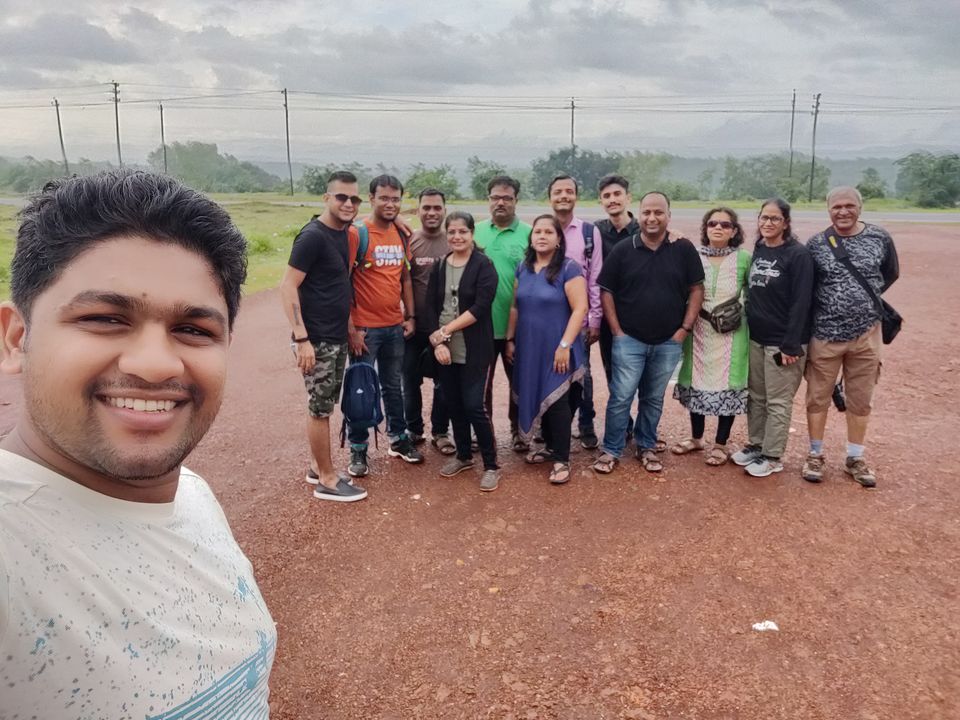 "We didn't realize we were making memories, we just knew we were having fun." - Winnie the Pooh.
#darkgreenadventures #naturelove #memoriesforlife #lovefortravel #trekforgood #tripototravelstories #Jogfalls #Murdeshwar #friendshpstories #mydiscovery #monsoonplace
Kkrish can be reached at @iamkkrish in all social media.
Hope you guys enjoyed it. Will share a link to my previews blogs here.
1. Lucknow - https://bit.ly/2VSqo05
2. Daman - https://bit.ly/2Uwv7Eu
3. Silent Valley - https://bit.ly/2TukTI5
4. Bhimashankar - https://bit.ly/2Zn41WX
Thank you for reading :)