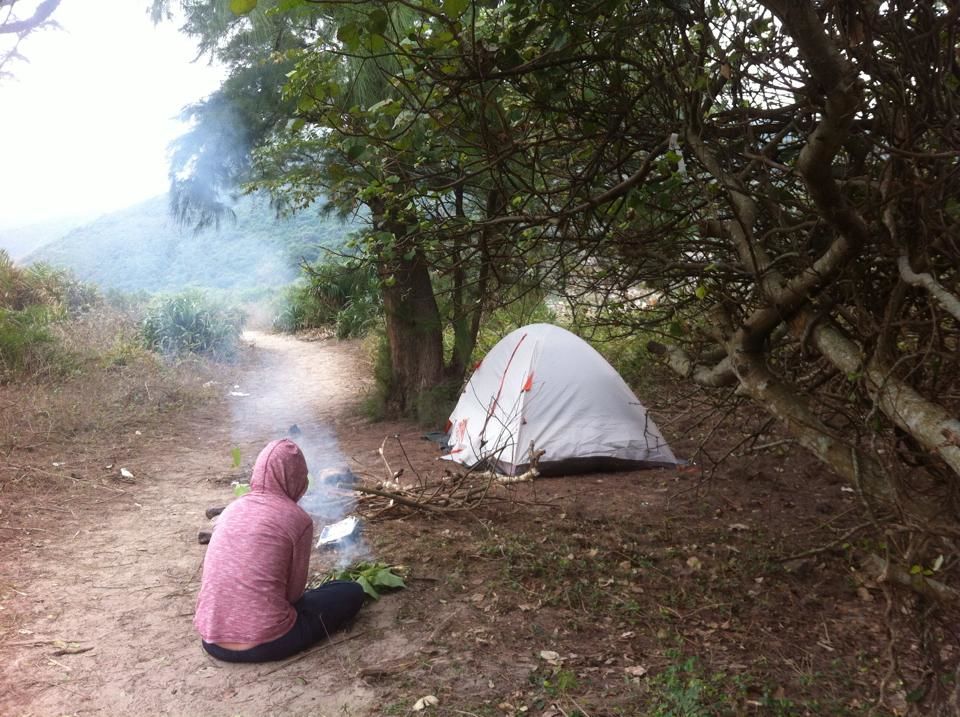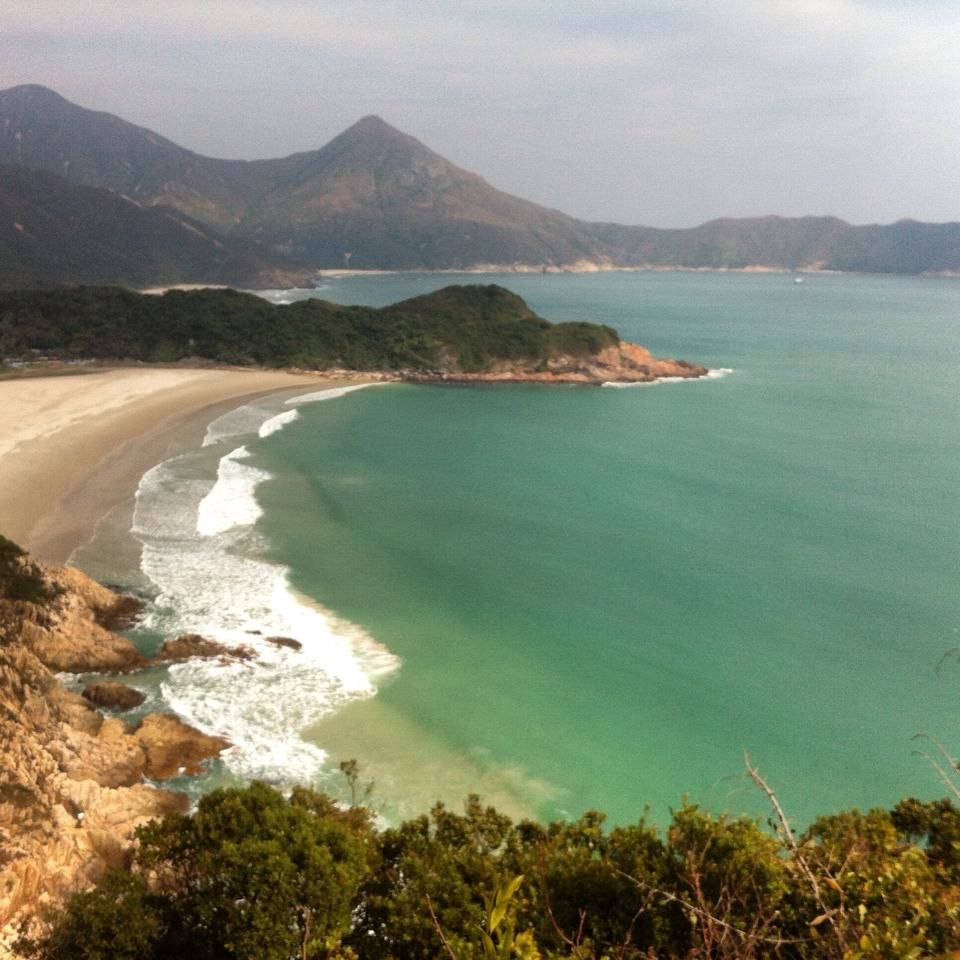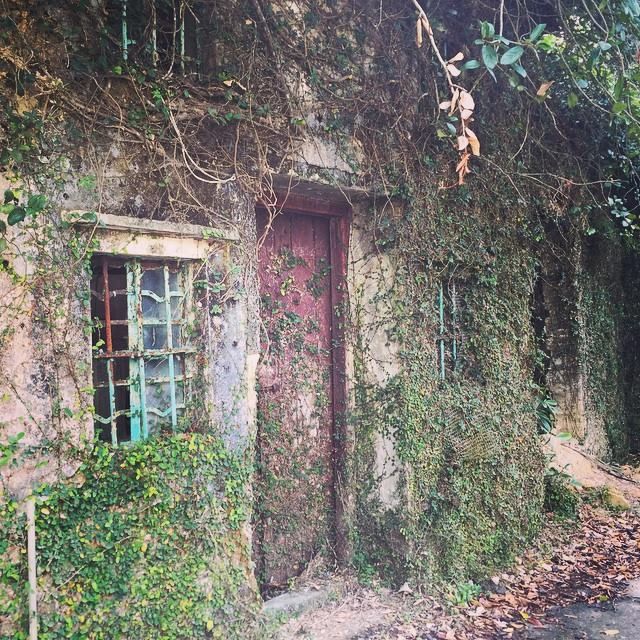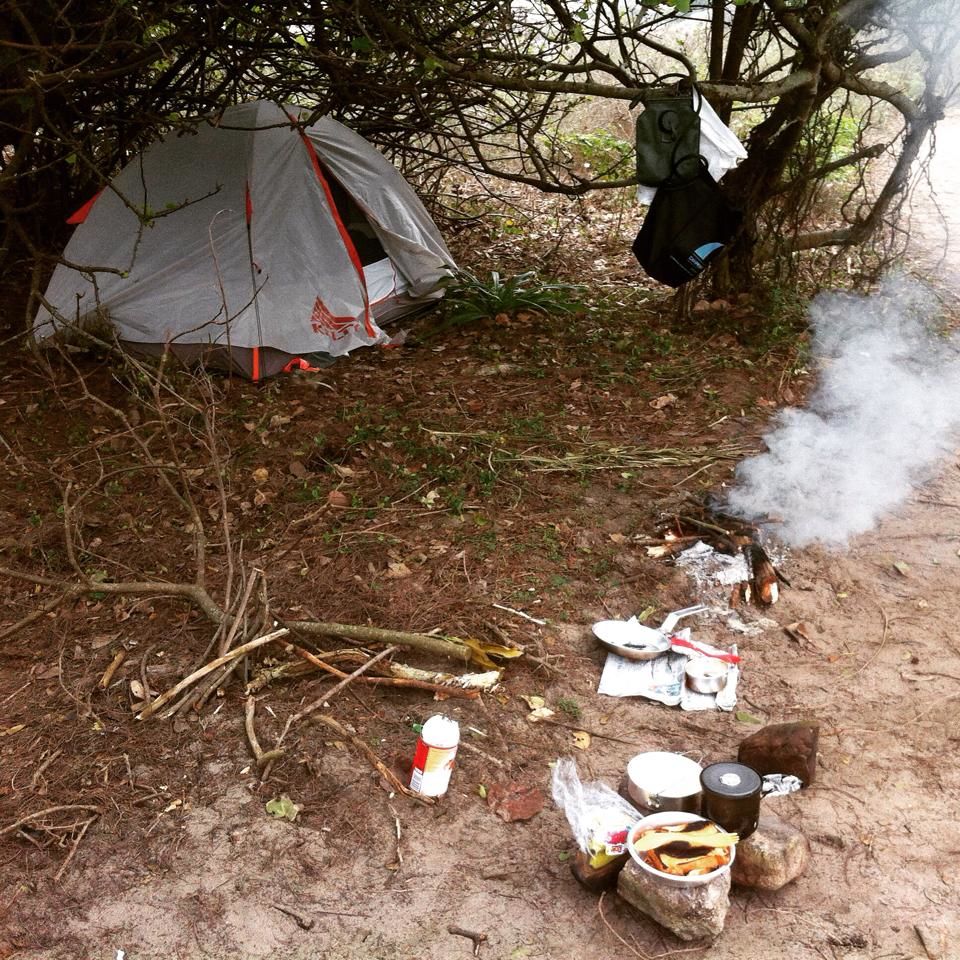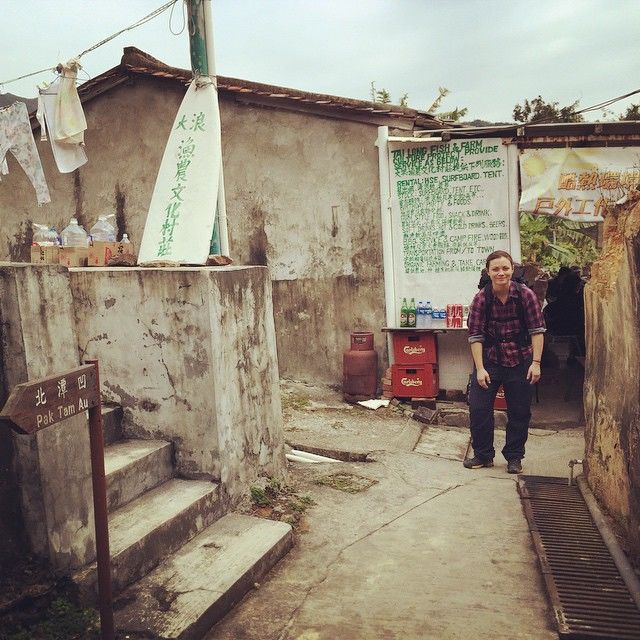 My 2nd day of hiking MacLehose trail started at 8am. I wiggled out of my sleeping bag, put on my winter jacket, unzipped the tent and stepped out into the nature. Our neighbors have packed up and left, and we were the lone tent left on the beach.
As I walked towards the public toilet, I cursed at my swollen and painful calves. My weekly trail walks around MacRitchie Reservoir have not prepared me for real mountain hiking. Gazing at the mountain next to the beach and the steps that wrapped itself around the mountain, I wondered how I was to continue hiking in such painful conditions.
I stood next to the beach and admired the view. It has been quite a while since I have had time to relax at the beach. There was a surfer out in the ocean waiting for the perfect wave to ride, and a local cleaning up the trash along the beach. The locals here are probably hired by the local Sai Kung town officials to maintain the cleanliness of the campsite and the beach. It was all calmness and serenity when all of a sudden, I heard dogs barking and I turned my head to see a pack of dogs chasing after a running cow.
I was stunned for a moment, not quite sure how to react in this situation. At the last minute I jumped off the path and out of their way, just as the cow came rushing past me. I was praying that the dogs would not divert their attention to me and start chasing me instead. Luckily, the dogs were focused on the cow and they chased after the cow into the forest trail. There are many dogs on Sai Wan beach, stray dogs that have probably been trained to be herd dogs by the locals. Some of the dogs have grown accustomed to the hikers passing by, but some still bark at hikers until one of the villagers start shouting at the misbehaved dog.
After AF woke up, we decided not to continue hiking on our Day 2 of MacLehose as we were both physically hurting and drained. We were worried that we might injured ourselves while hiking with a heavy load up uneven terrain. Instead, we spent the day kicking sand on the beach and cooking our meals over camp fire. Believe it or not, preparing and cooking food over camp fire takes almost two hours each time. By the time we got the wood burning and the food cooking, we always end up starving and chomping down our food way too quickly to enjoy the fruit of our labour.