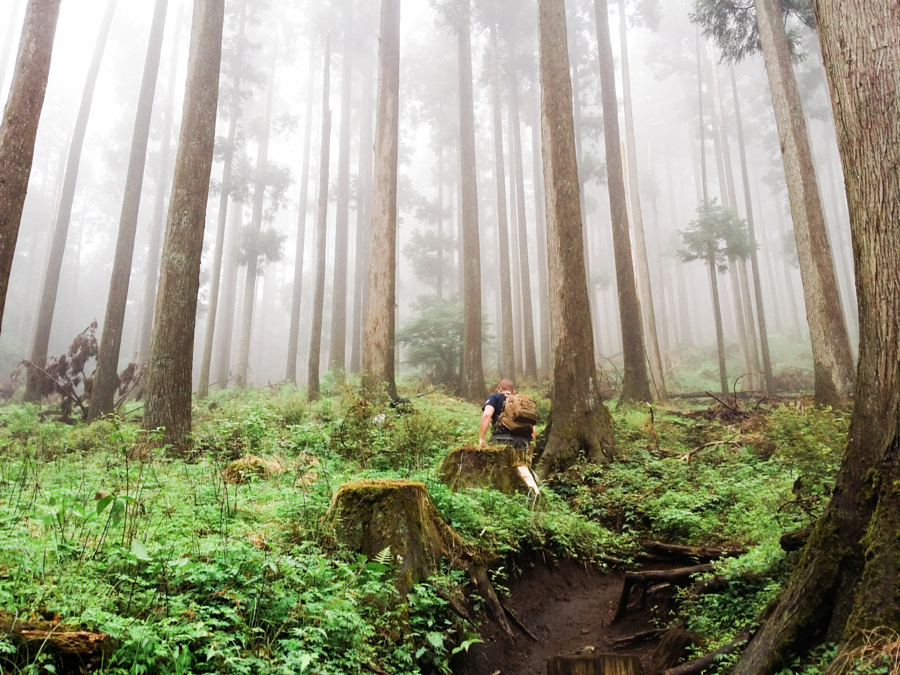 Last week, my husband and I embarked on another hiking trip to Tanzawa mountains. We took advantage of the warm weather and ascended Mt. Nabewari. But before everything else, I did a little research about this mountain.
According to Orchid's blog (Thanks Orchid), Mt. Nabewari is famous for its Nabeyaki Udon prepared by a mountaineering legend who also owns the one and only restaurant on top of the said mountain. When I read Orchid's interesting blog, I wanted my husband to know about it too.
So just in time when he asked which mountain we were going to hike, I told him to search for Mt. Nabewari. He Googled it and found the same blog (because I wanted him to be familiar with the mountain we were hiking).
The directions going to Mt. Nabewari was quite complicated as there aren't much information online. Doing a little bit of research, I found the Timeout Japan's Mini Guide to Mt. Nabewari. Luckily it was still accurate even though the time of publication was 2011.
However, when we got to the bus stop, there were some confusion because all signs were in Kanji. We didn't know which bus was bound for Okura. A Japanese hiker noticed our puzzled faces. He approached us and asked where we're going. Surprisingly, he speaks good English. "Mt. Nabewari," we said.
He was going to Mt. Nabewari too and would stay there for a night. Nice. We boarded the bus and not too long about 10 minutes or possibly less, we reached Okura.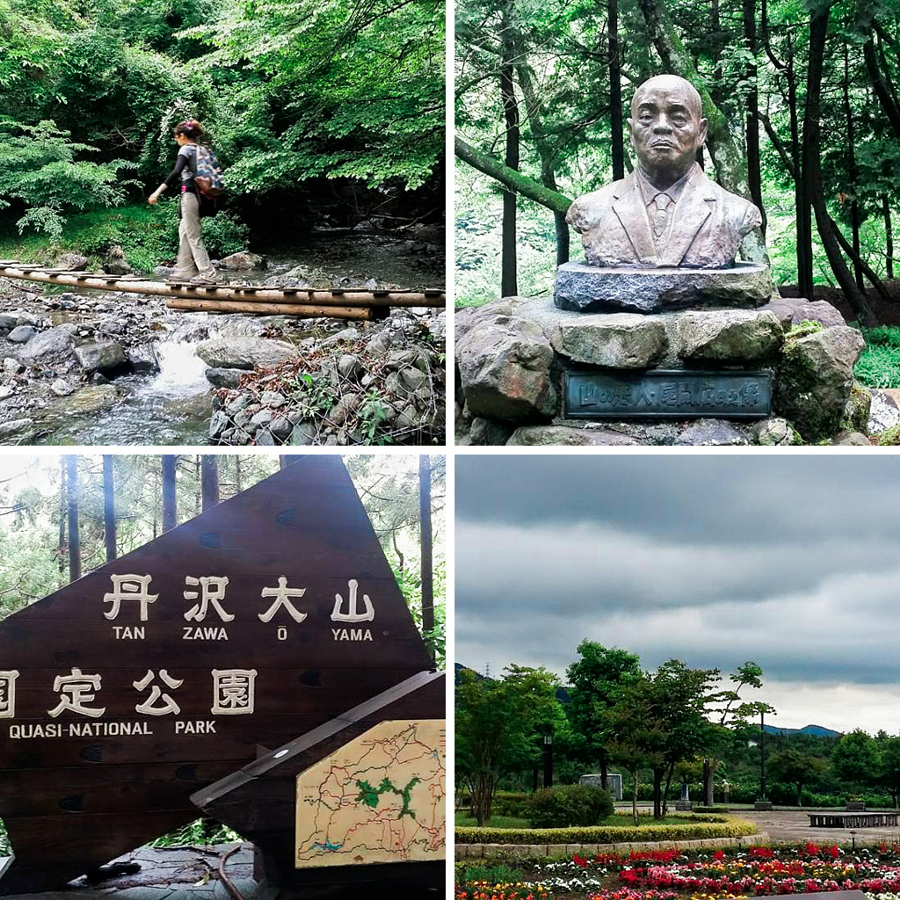 Okura was a different visual experience for us. Who would have thought that there's a little quaint town just 40 minutes away from the city we live in. The place instantly reminded me of Nikko due to the mountainous area abundance of green, and that of steep roof restaurant across the road.
There weren't many hikers when we arrived. It could possibly be that we arrived a little late during the day. Some hikers were warming up, performing stretches and some were putting mosquito repellent or leech spray on. Yes leeches. It's summer and leeches can be brutal at this point.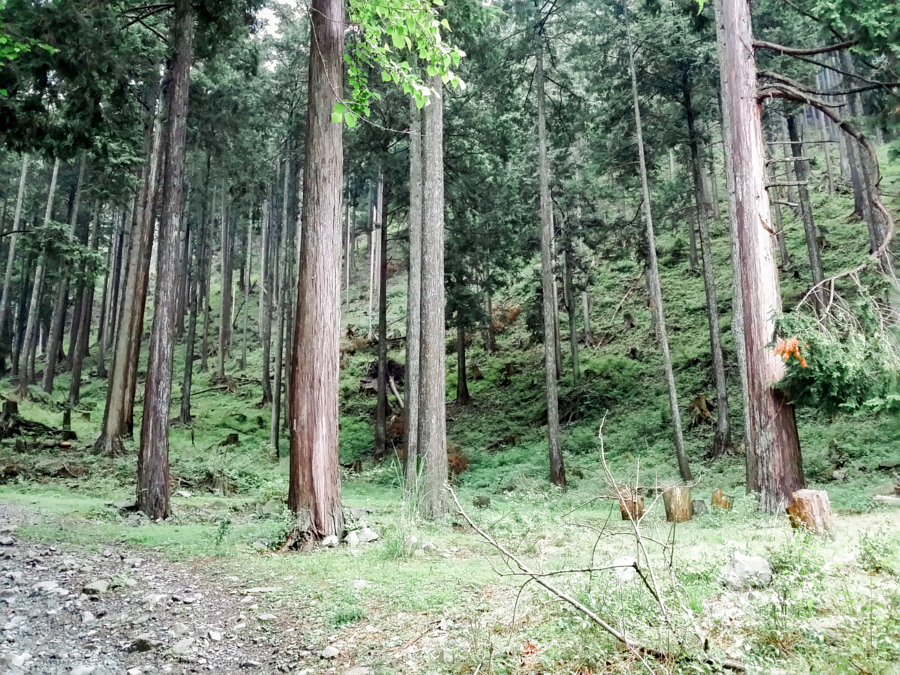 Since we had no idea where to start, we just followed the Japanese hiker we met at the bus stop. His name is Mr. Yoshida.
We're lucky that we met Mr. Yoshida. It was really nice to have a conversation with him because he's packed with insights and information about Mt. Nabewari. He mentioned that every summer, a river run marathon is held in Mt. Nabewari. The participants, instead of running on the trail, run against the flow of the river of Mt. Nabewari. This was something that we've never heard before but it was interesting to know that there's such unique activity like that in this mountain.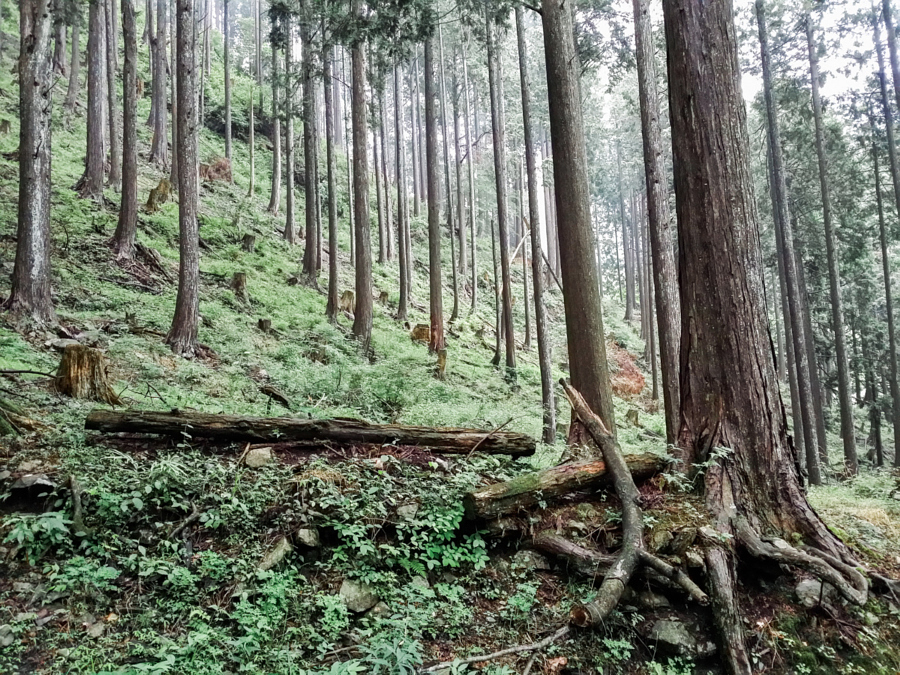 He's also good friends with Mr. Kusano, the owner of the one and only restaurant on the peak of Mt. Nabewari. According to Mr. Yoshida, Mr. Kusano once climbed Mt. Everest and one of his toes suffered from frostbite.
During Mr. Kusano's earlier years, he was tough and as strong as a horse. He used to carry 120 kg of Nabeyaki udon ingredients and beverages up on the mountain just to cater the hikers. He's 65 years old now but he could still carry 50 - 60 kg of everything.
From there, I remembered Dan Buettner's TED Talk speech called "Blue Zone." That one of the reasons why Japanese people live longer is because of ikigai, or a philosophy of "waking up in the morning for a reason." For Mr. Kusano, his ikigai is serving a bowl of Nabeyaki udon to hikers of Mt. Nabewari everyday and he's been doing it for almost 40 years.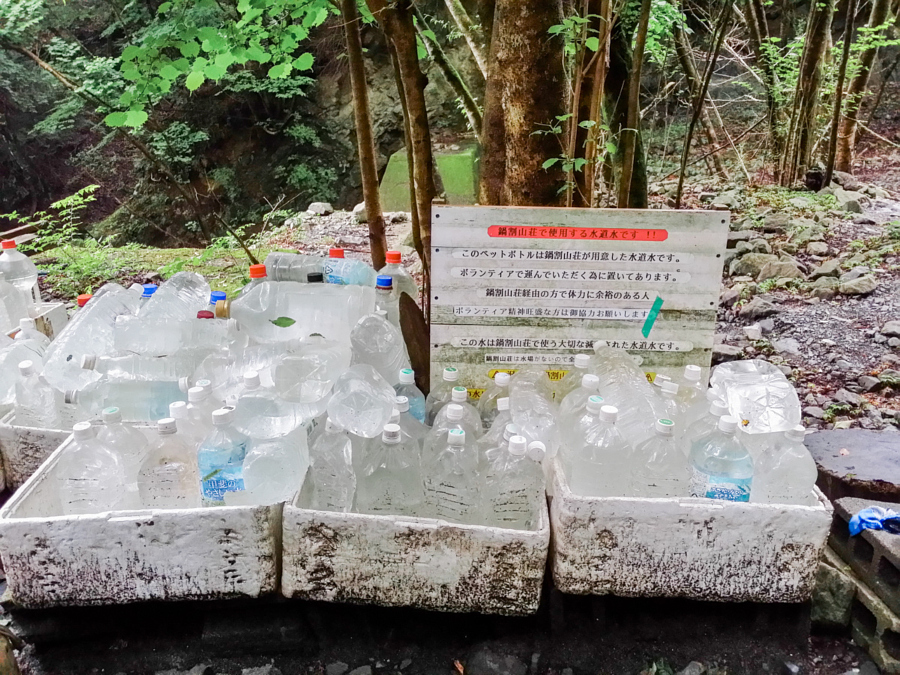 Since there's no water supply on top, hikers are encourage to at least bring a bottle of water for Mr. Kusano. The water are used for making the delicious soup of Nabeyaki Udon. This is also a way of helping him serve the hikers. I carried one bottle while my husband carried three.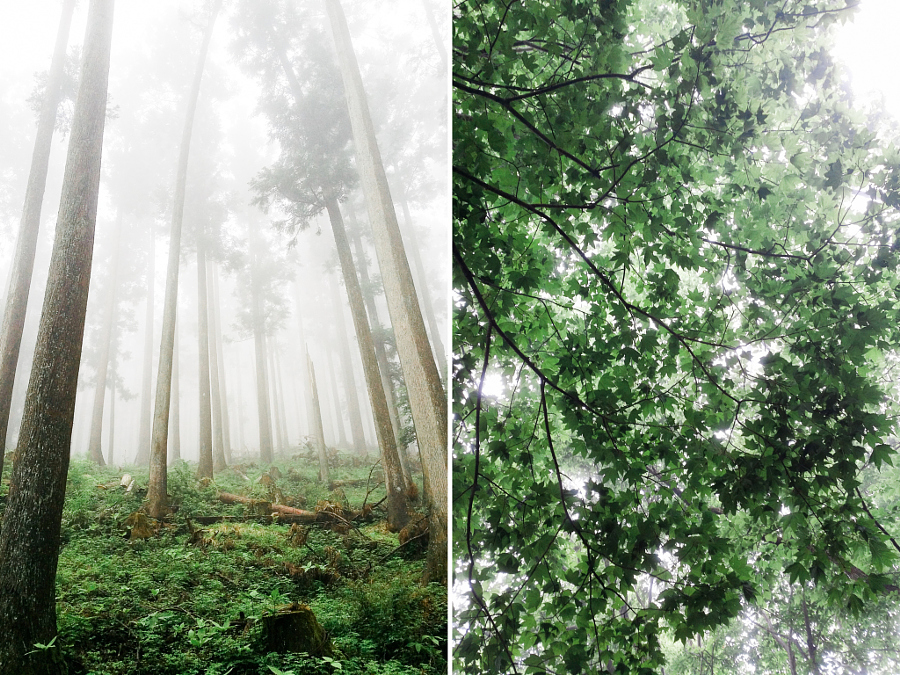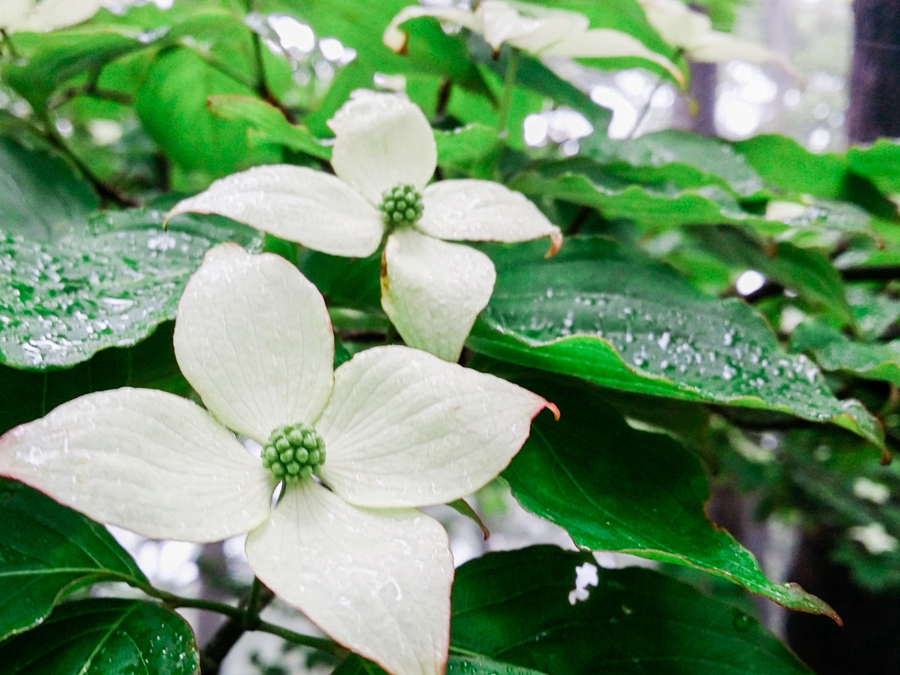 The hike was unexpectedly very long. It was a good thing that we met Mr. Yoshida, he kept us sane by sharing stories and memories he had from his hiking adventures.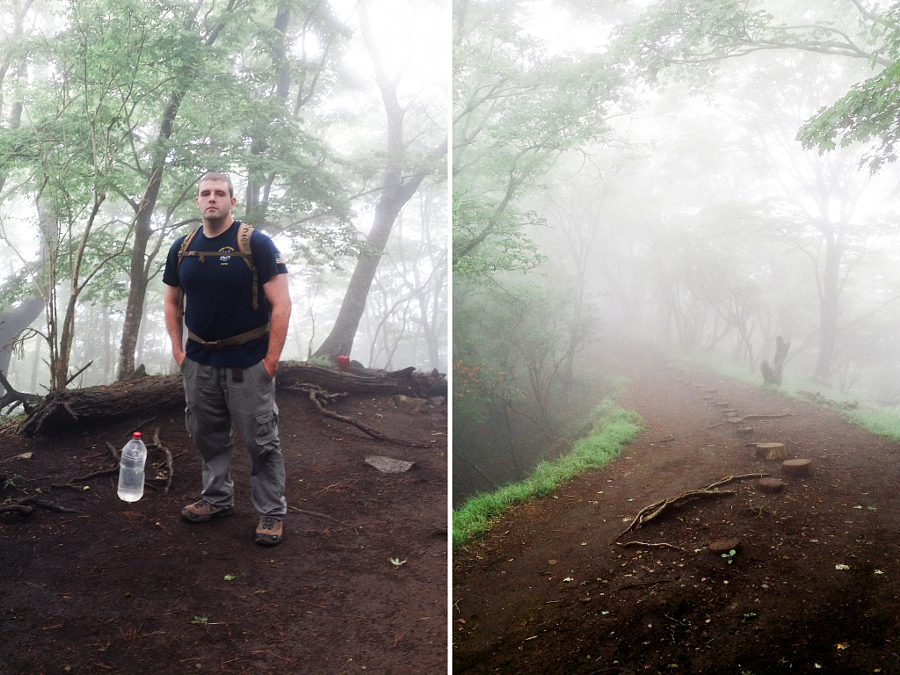 It was almost 3 hours when we saw a sign of 1.9 km more. That time, I could hear the panting and hitching of my husband and Mr. Yoshida. They could hardly keep up with me. I could see my husband pants dripping with sweat too. We took a rest for a while and I gave them mango flavored gummy candies and edamame. My husband never liked anything mango but he needed sugar to fuel his bod. He then claimed that mango has never tasted so good on the mountain.
Along the way, Mr. Yoshida continued sharing stories despite of his short of breath. He shared that he didn't realize that he's been hiking for a long time now. He even met the oldest (Japanese) woman who climbed Mt. Everest. He also hikes Mt. Nabewari four times a year. His favorite hiking destination in Japan is the Kamikochi Northern Alps of Nagano. He already hiked the Alps in Europe. No doubt, hiking is Mr. Yoshida's first love. By the way, he's single and never been married.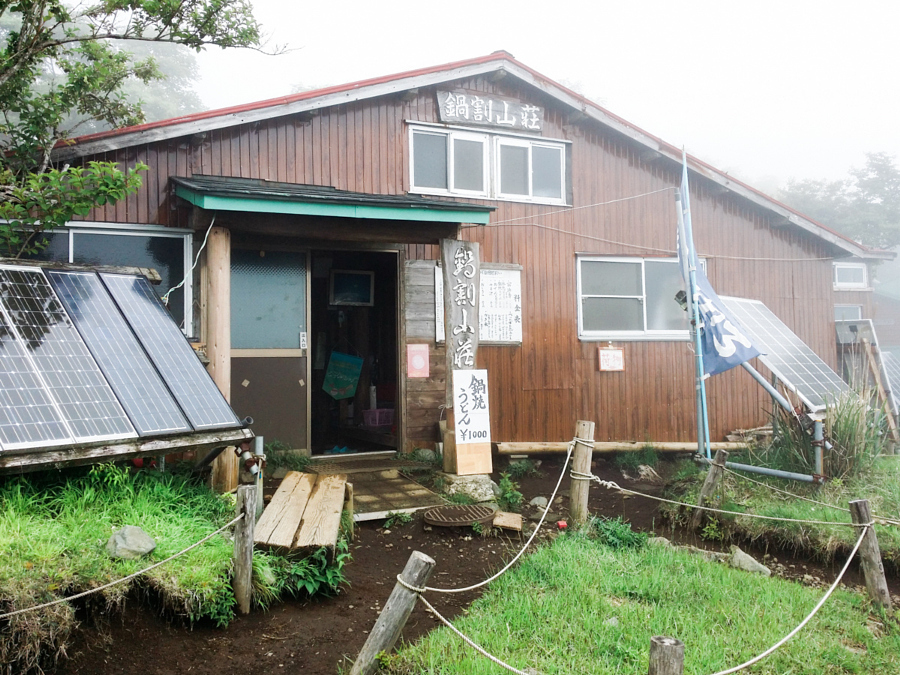 After 3.5 hours, we reached the top! We immediately took a table outside and rested for a while. Few minutes later, we brought the water bottles inside for Mr. Kusano. He personally thanked my husband for bringing 3 bottles.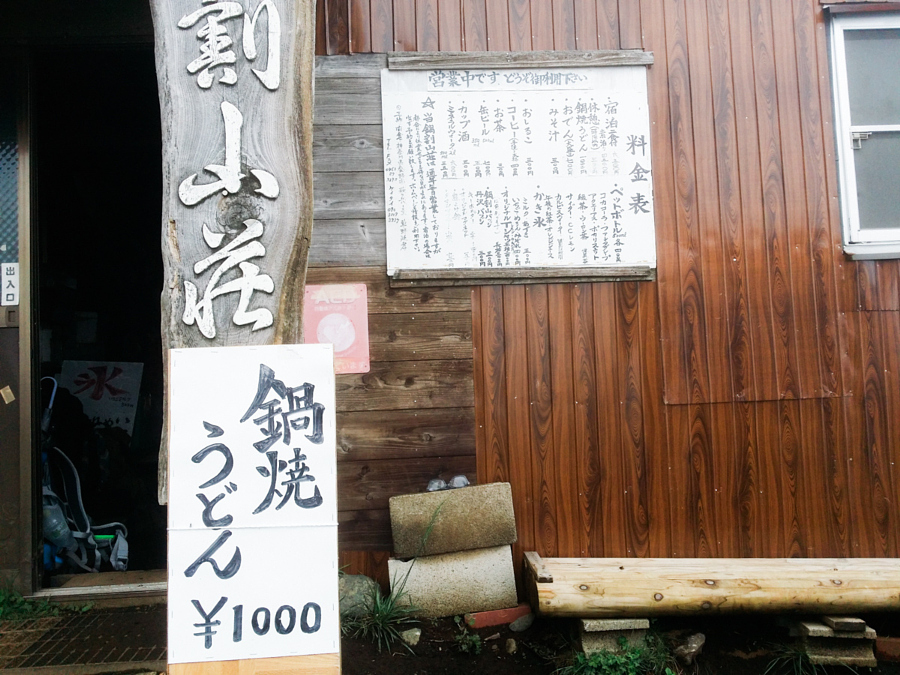 We ordered Nabeyaki udon immediately. We were so damn hungry. While we wait for the udon, Mr. Yoshida gave his present to Mr. Kusano. A bottle of wine.
Few minutes later, our udons were ready. We went out to our table and joined Mr. Yoshida. He took all of his beer food out and opened his bottle of whisky. Each of us received a tot of alcohol. Kampai! The whisky was so good and smooth.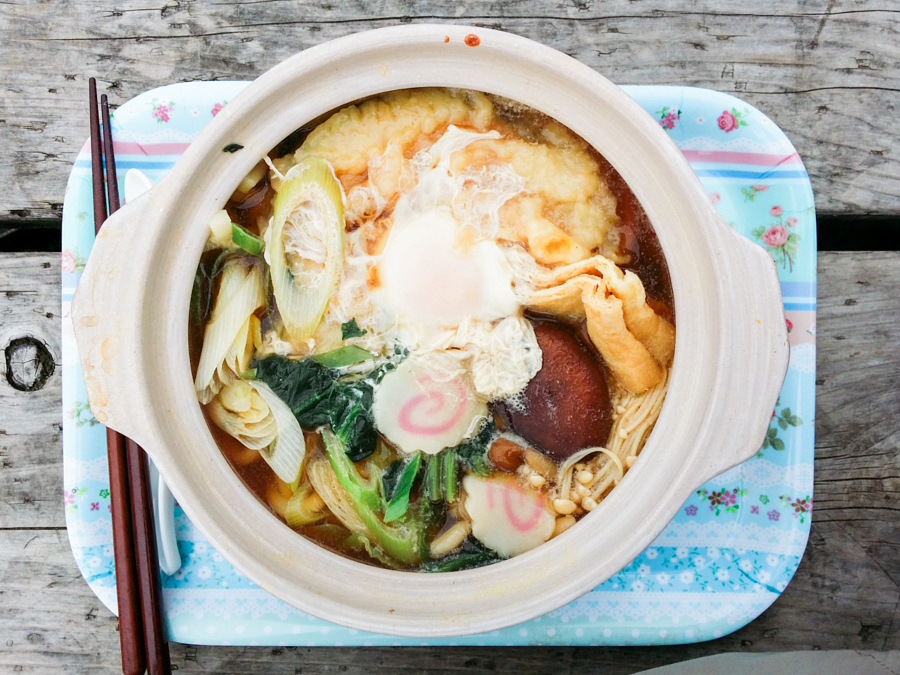 While consuming the Nabeyaki Udon, our conversation continued. We learned that Mr. Yoshida wasn't really camping out with a tent for a night, but stay in Mr. Kusano's hut. There's a Japanese term for it that I couldn't recall, where hikers spend a night on top of the mountain, have dinner, drink beer and talk until midnight. In the morning, observe the beautiful sunrise and if lucky on a clear day, see the Mt. Fuji.
The hut can only accommodate 10 people and it's 7,000 yen per night including a big dinner. Bring your own alcoholic drinks.
The sun was getting ready to set. We bid goodbye to Mr. Yoshida and he took pictures of us as his remembrance. Thank you Mr. Yoshida. We descended the same route.
Meeting Mr. Yoshida was something really memorable for me. Our hike would most likely be very boring and exhausting without him.