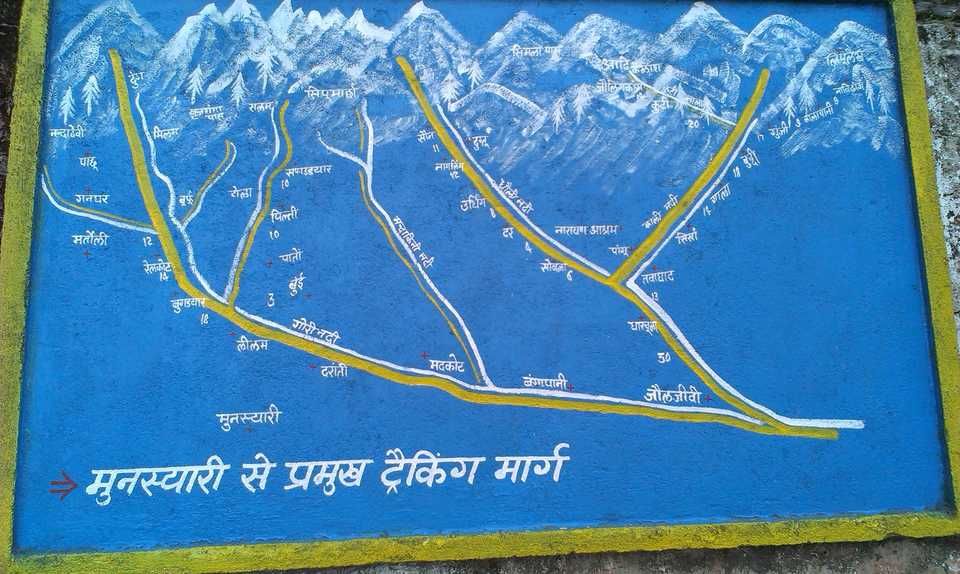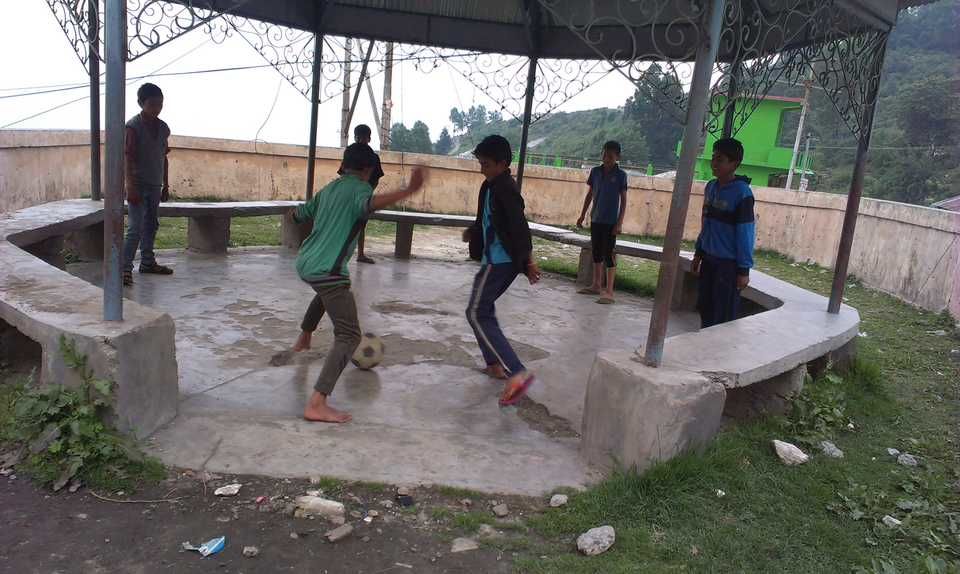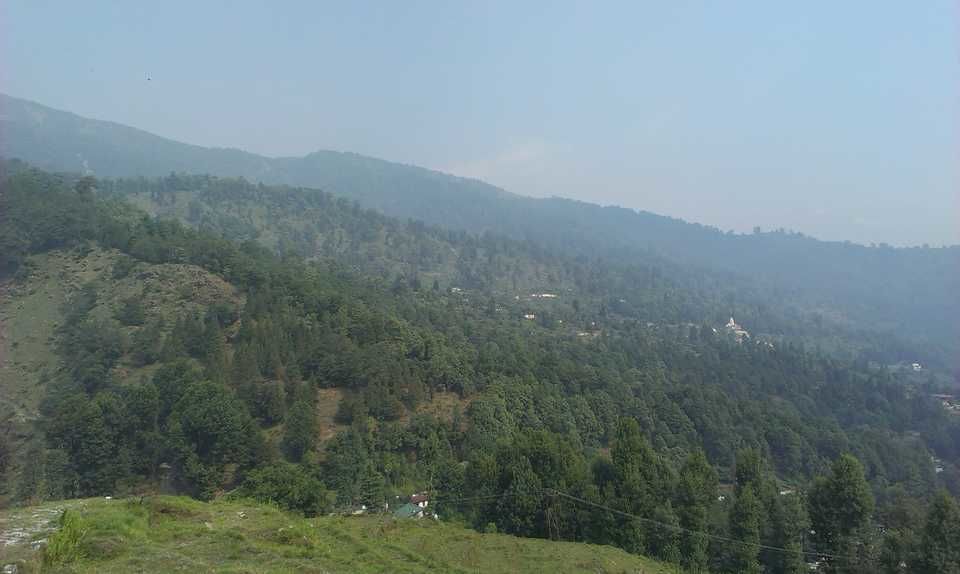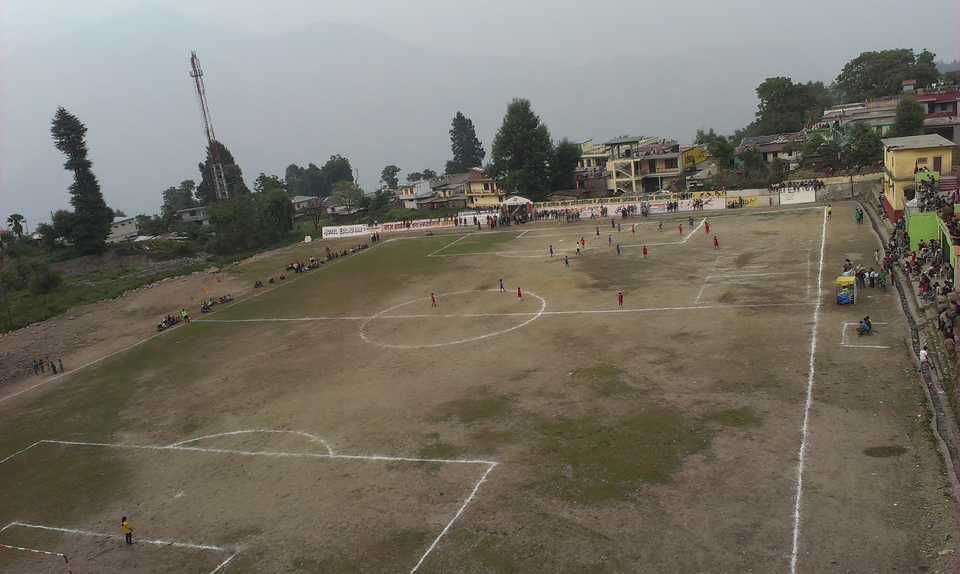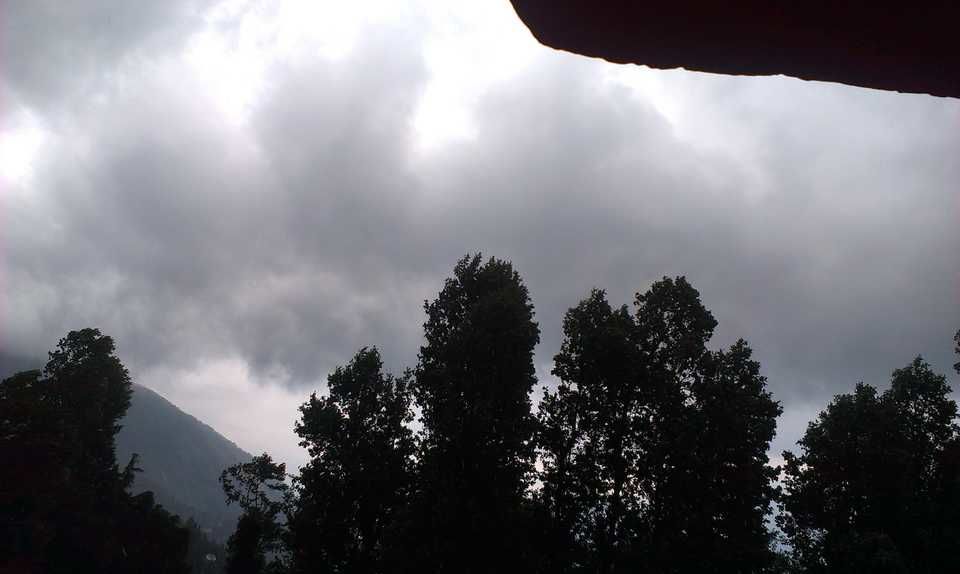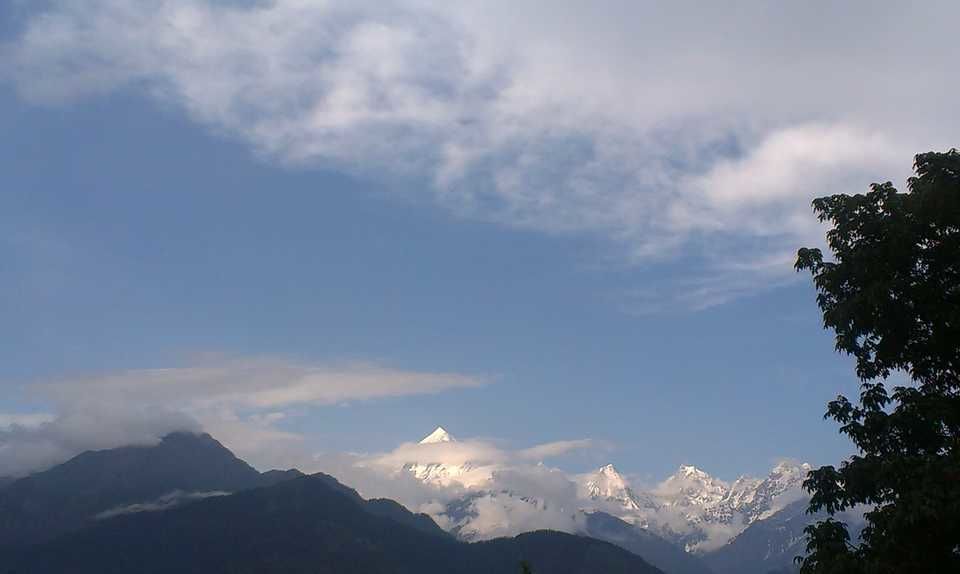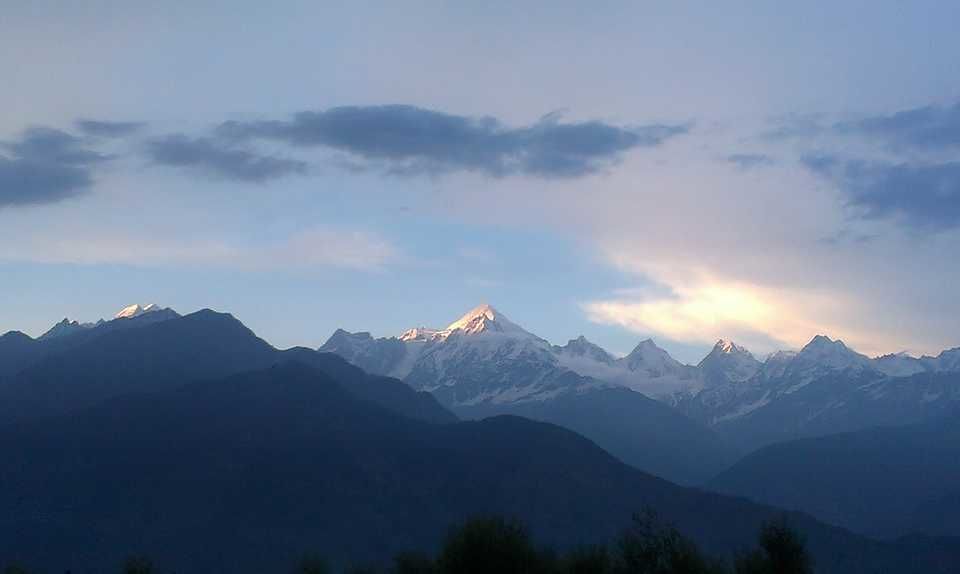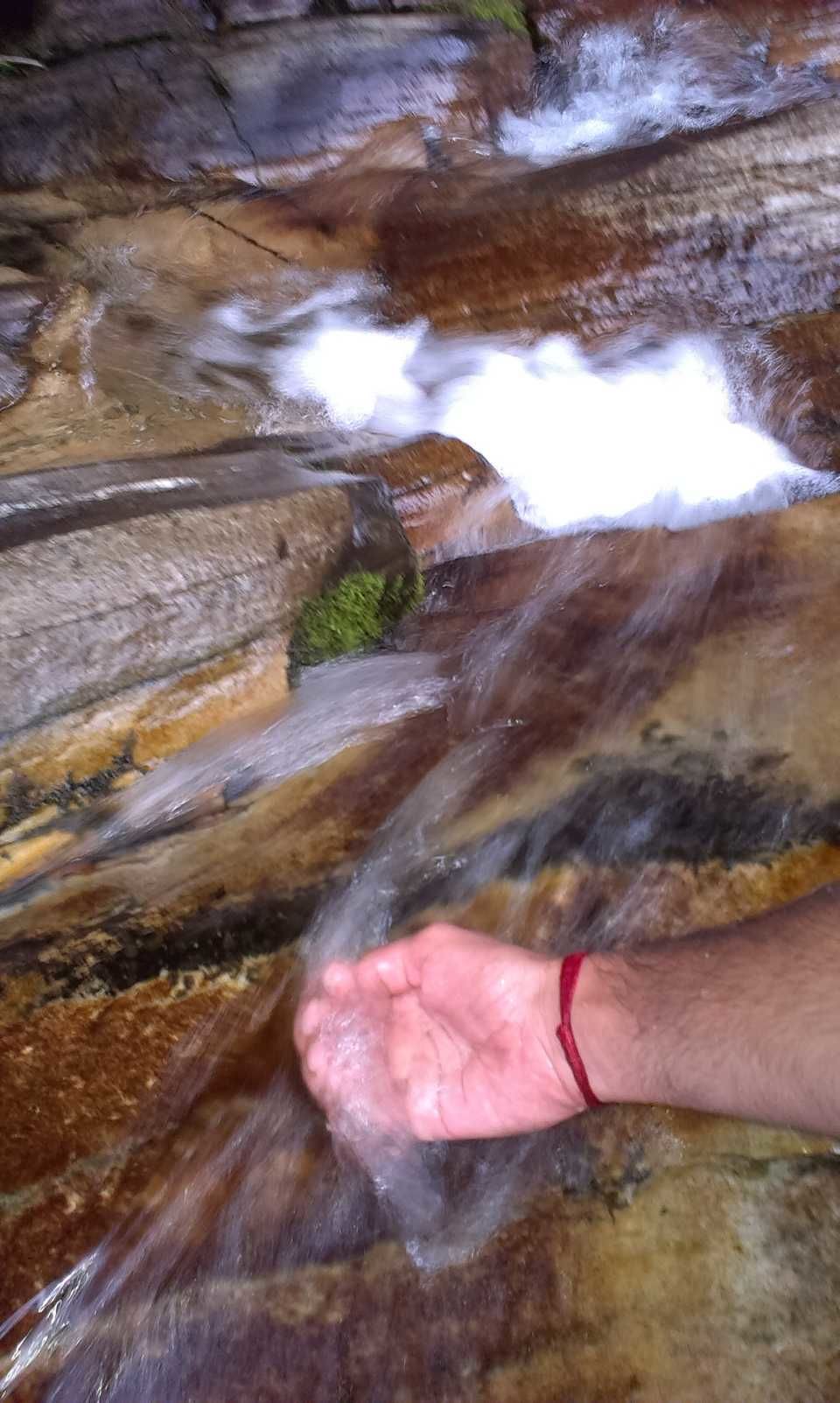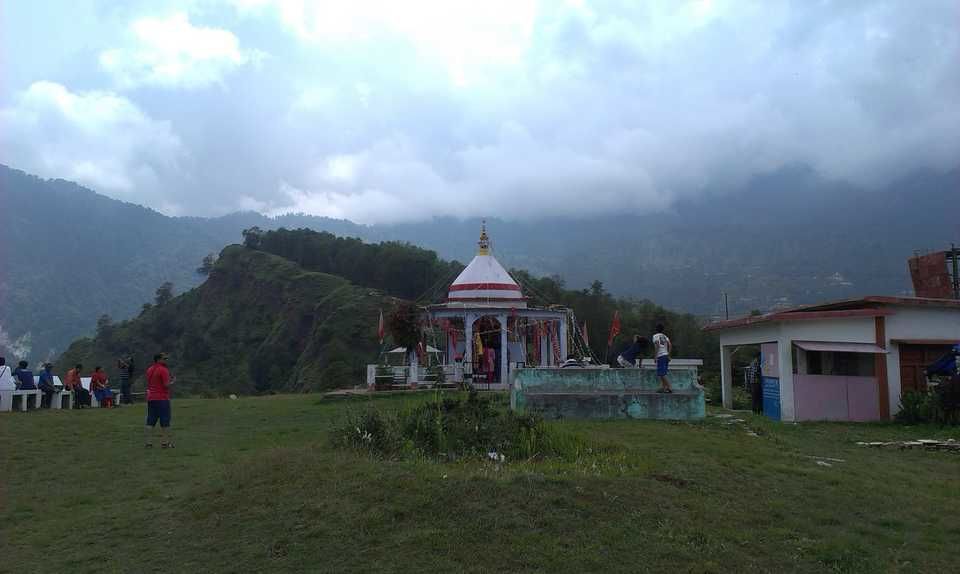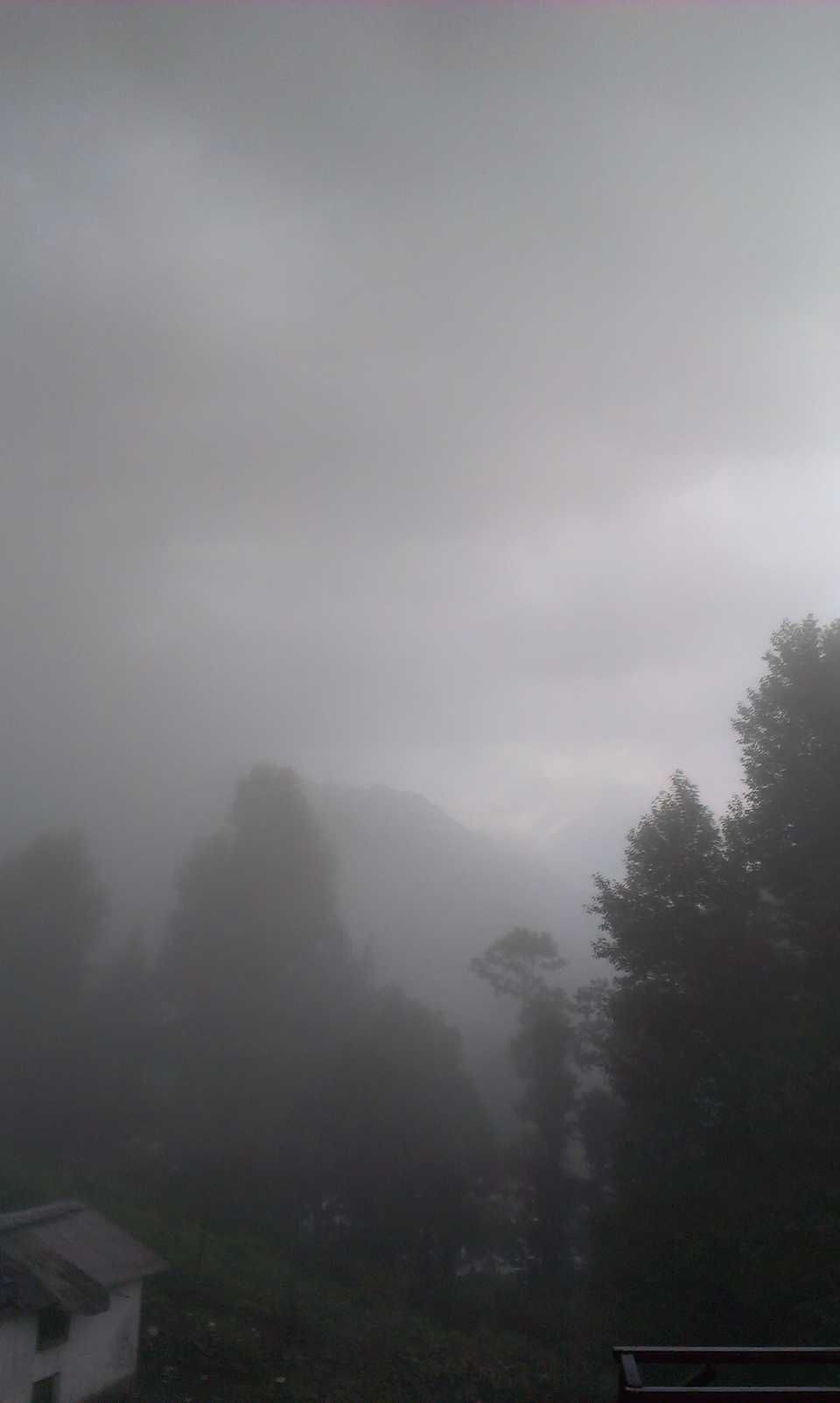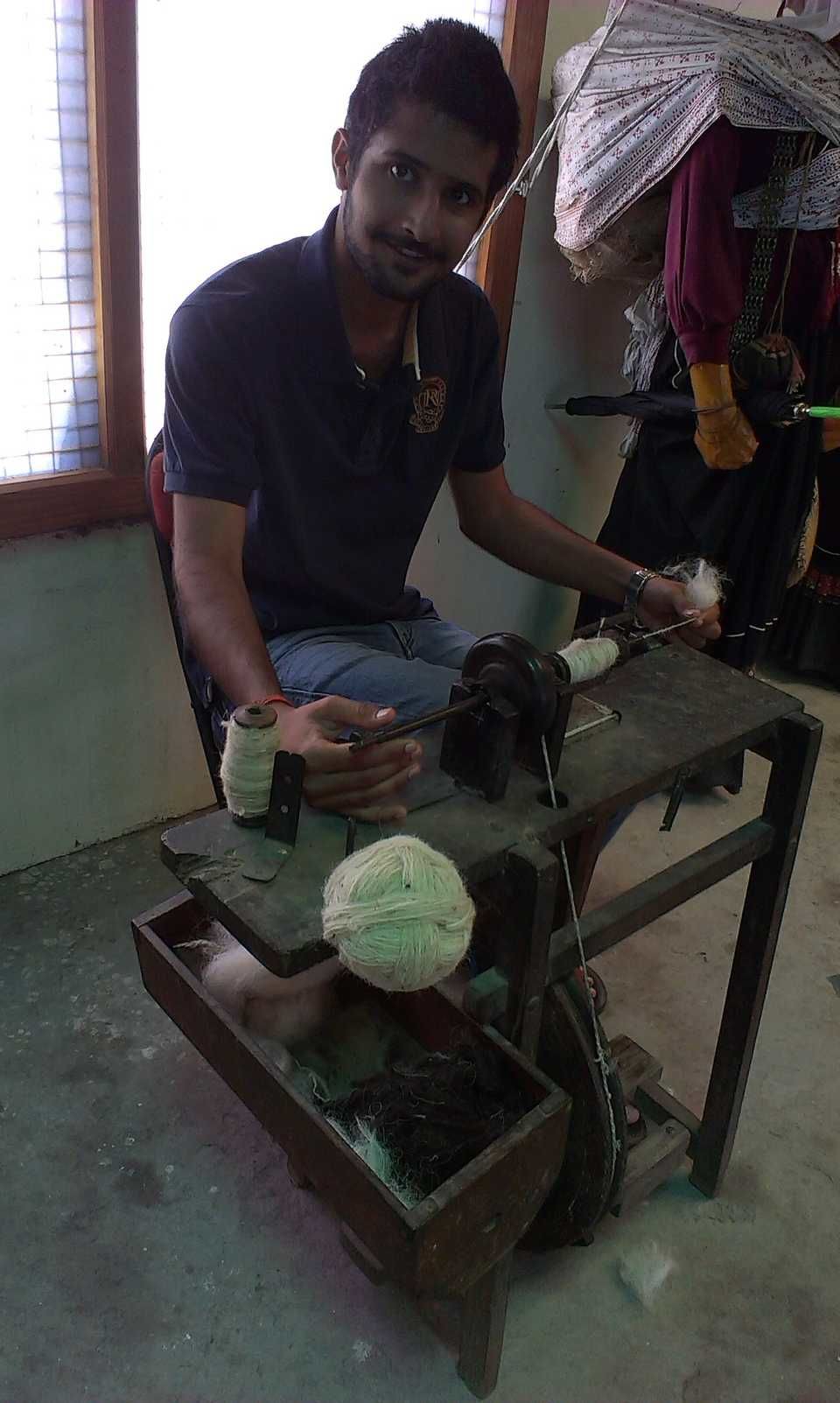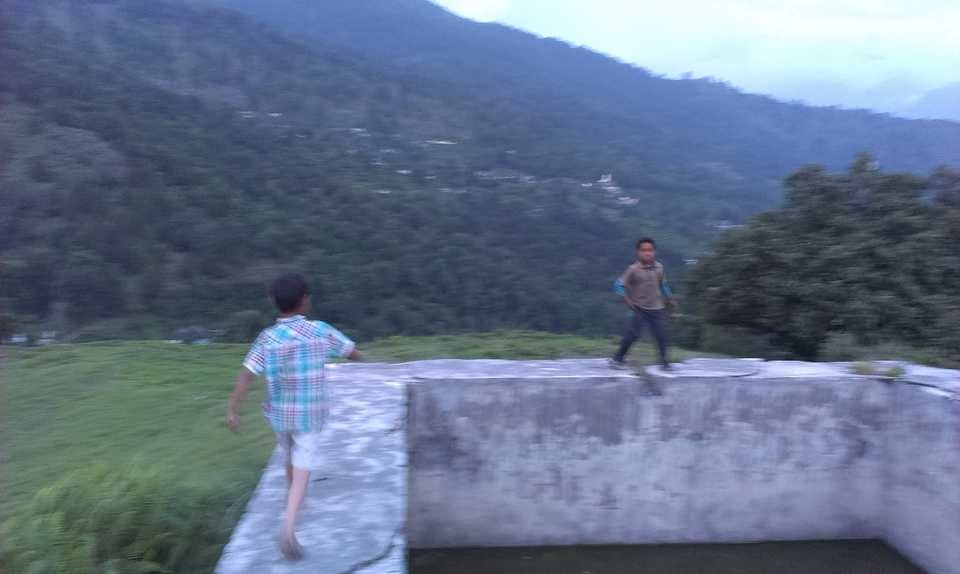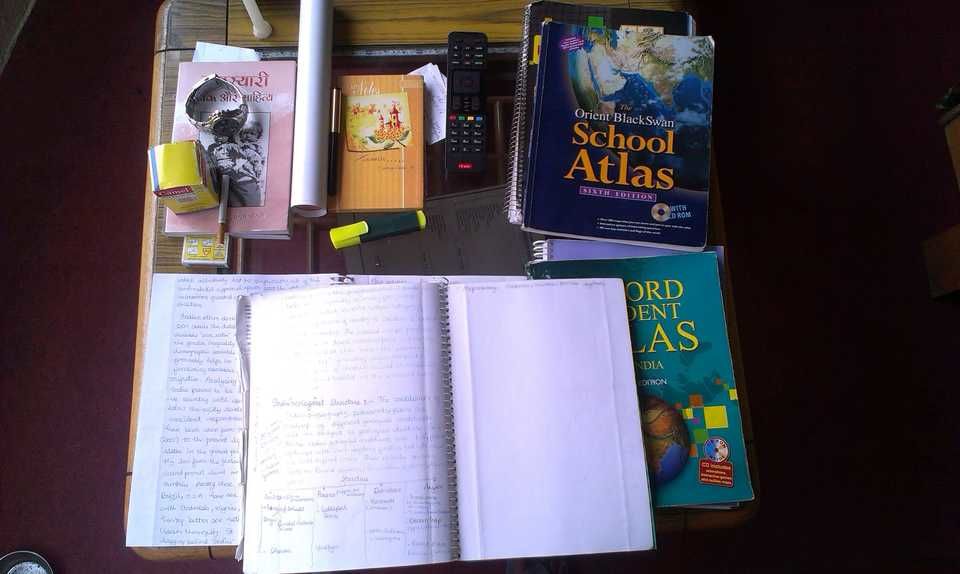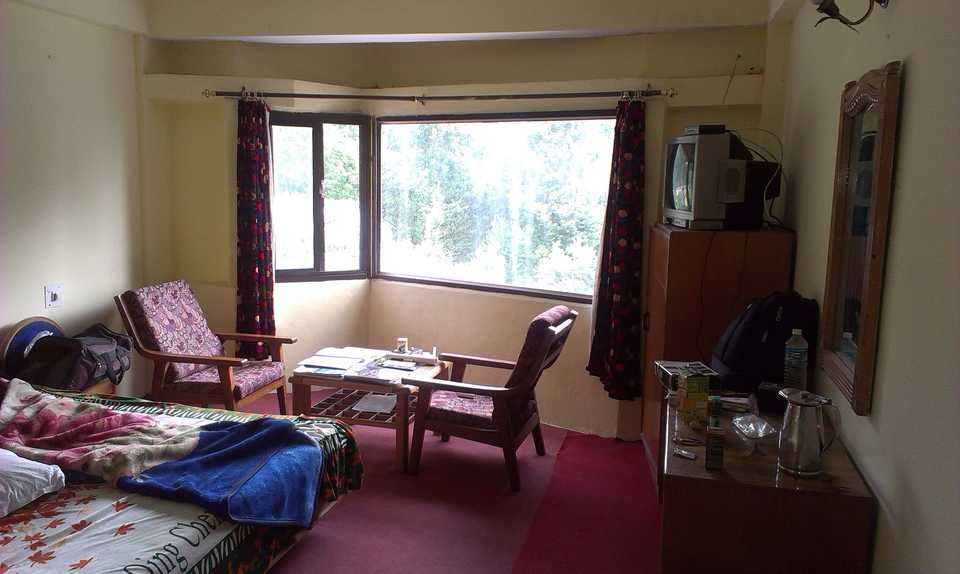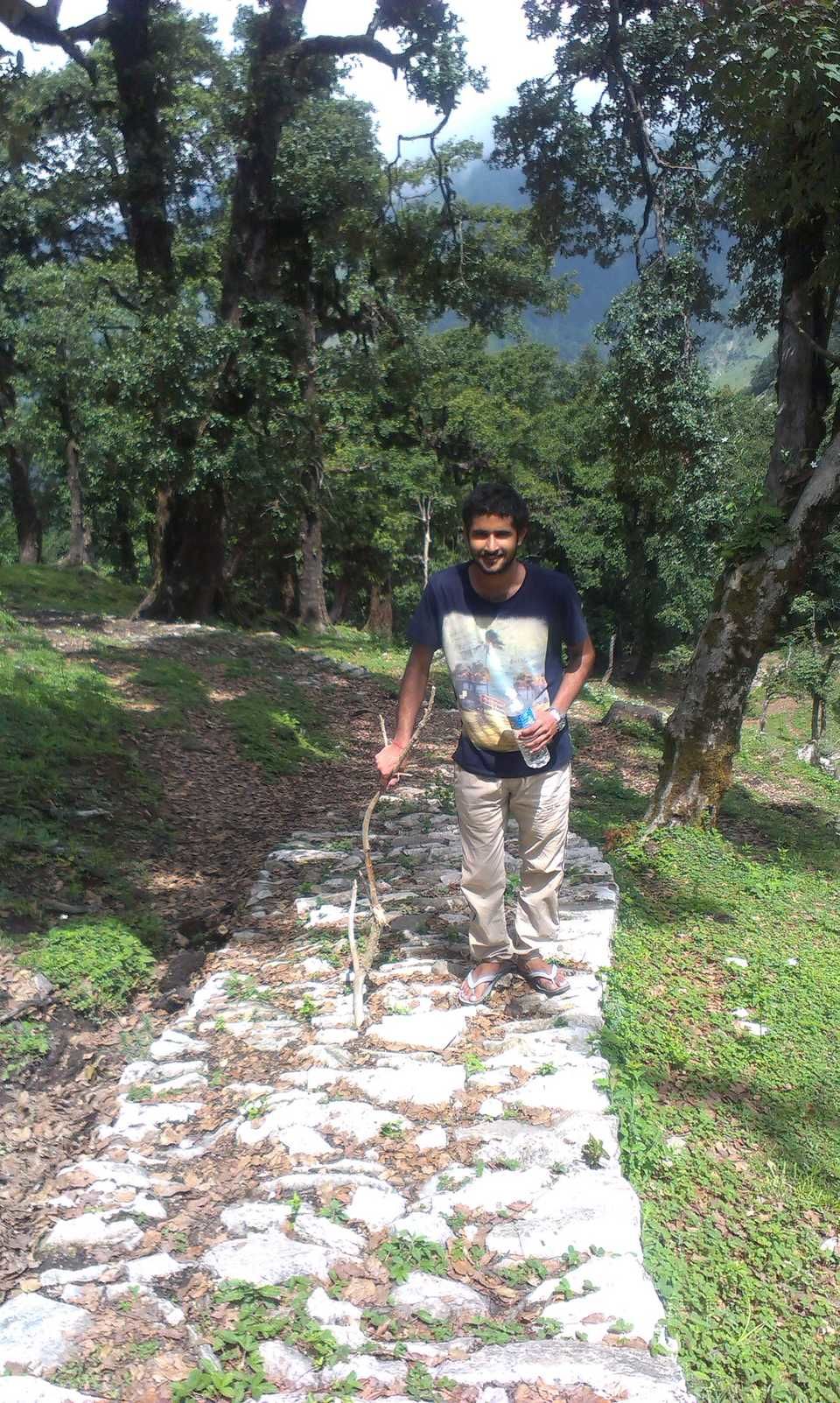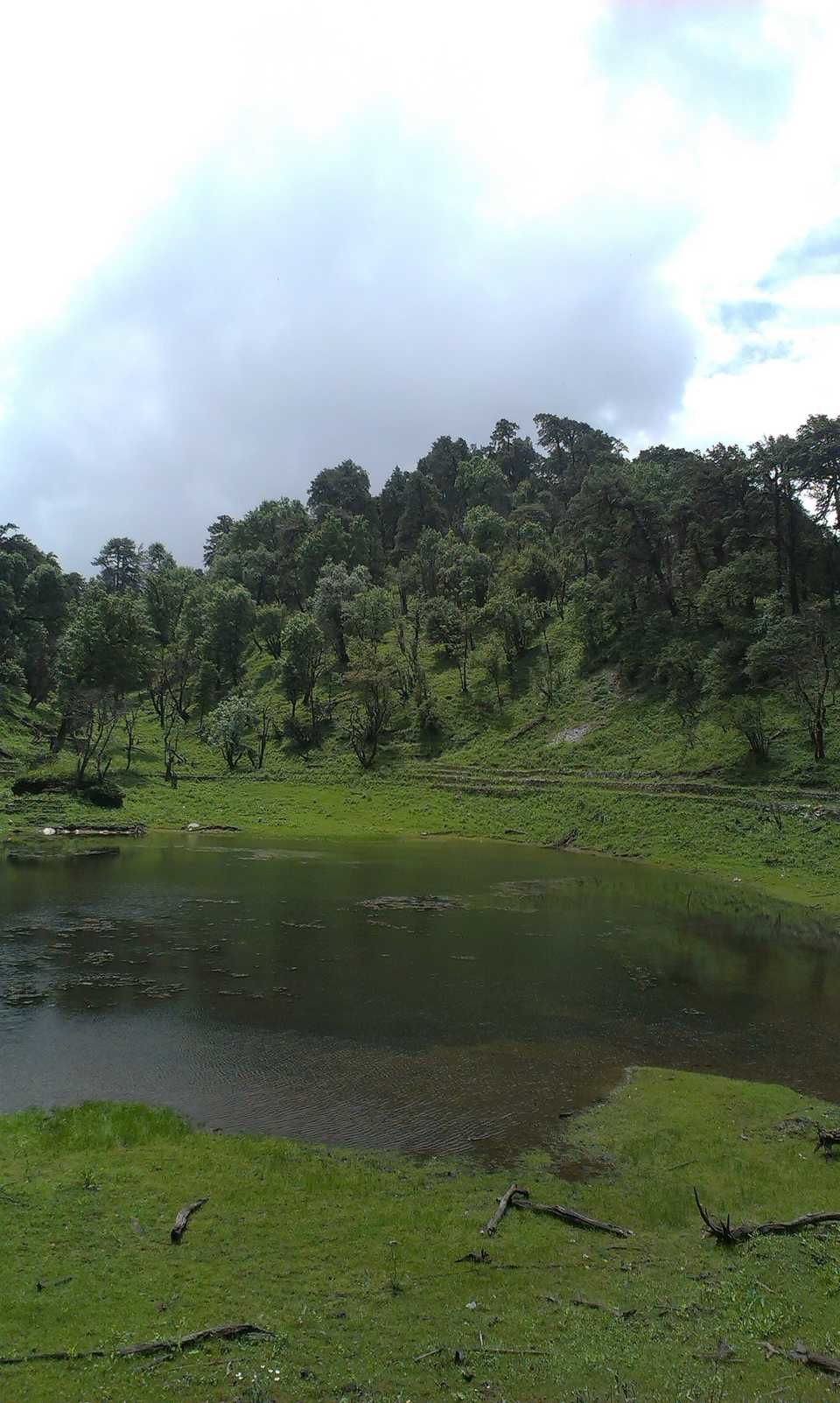 I was in Munsiyari.
For the part, how I reached Munsiyari; please read: http://www.tripoto.com/trip/journey-toward-half-of-the-world-munsiyari-4174 . I hope, you will like it, because sometimes its journey that teaches us a lot about our destination.
मैं तो अकेला ही चला था अपना बस्ता लेकर,
मंज़िलें मिलती गई और नयी बनती गयी.
Munsiyari, a small village in Uttarakhand near Indo-Nepal border, cooling in the lap of Kumaon Himalayas and protected from heat and treachery of world, full of warmth of love and hospitality, with just a few lodges but many large hearts is an ideal place to live some beautiful moments. I spent twenty days of the summer of the two thousand and fourteen in Munsiyari. I can't find an adjective to describe my stay there, so I leave this up to your imagination.
I reached Munsiyari on a cloudy cold summer morning of Himalayas and clouds were in my reach passing through open windows of our SUV as the SUV was passing through those clouds. I felt like the Indra, God of thunder and rain. But this feeling was short-lived, very quickly clouds dispersed and Munsiyari came into view. Two things became apparent as I looked out of the window; one was its unspoiled beauty and the other one, love for football; group of children fighting for the possession of that big round ball, even though it was weathered by the continuous attacks of those children who fight the nature's fury when it rains, freezes and results into landslides. But there was no match for their spirit on this little hamlet far away from our national capital and its treacherous politics, maintaining its piousness both in beauty and character.
In Munsiyari, first I was greeted with the sight of a well groomed football ground. Munsiyari doesn't have an ATM machine (you better bring cash with you when you visit) but it has its own football field along with a local football club, "Johar Football club", which make Munsiyari uniquely embedded with its location. Johar valley is located along the Gori Ganga river and used to be on the old salt route to Tibet, Munsiyari is one of the villages located in the valley.
As I furthered into Munsiyari, I started scanning for the nice little cottages to stay and whichever I placed my eyes were like the ones where I could spend the rest of my life, but this time much better was in store for me, as Paulo Coelho wrote in his classic piece, the alchemist, "If you truly wish for something, the whole universe conspires to make you achieve that." Now I came to know why I couldn't get in time to catch the direct bus from Almora to Munsiyari and why I had to take the detour via Pithoragarh. In my ride, which I took from Pithoragarh to Munsiyari, boarded with me a passenger who was the manager of the oldest and best located resort (Zara Resort) of Munsiyari and he offered me a nice spacious room and three time meal for a nominal charge of five hundred per day and my search for a place to spend next twenty days was complete.
I was in Munsiyari for twenty days and most of those days I just sat on the top of a small hill behind the resort and read for hours, other days when I didn't feel like reading I trekked to the places which are proud of the Munsiyari; a temple, a pond, a mountain top, one more temple, a tribal museum, small waterfalls and above all its people. Trekking and leisure walks were one of the best parts of my stay in Munsiyari. From my resort to all those places in and around Munsiyari, I preferred trekking to motor vehicles, though trekking is more time and energy consuming but it was more satisfactory and satisfaction is all what we seek, in one form or another.
Munsiyari is heaven for glacier and trekking enthusiasts. Milam glacier, Pindar glacier and Nanda devi east base camp are five to ten days trek from Munsiyari and Birthi waterfall is only one and half hour drive from Munsiyari.
Nanda Devi temple, Thamri kund, Masterji's Museum and Khalia top are must visit while staying in Munsiyari. I visited all except Khalia top, because I knew that if I saw everything I won't go there again and I wanted to go there once again, to experience the same divine feeling once again in another season. Some locals told me that best time to visit Khalia top is mid October and they promised me that when next time I will go to Munsiyari they will help me to setup a three to four days camp and all other logistics.
But this October I don't wish to go alone. I want this one to be a much more memorable experience mixed with snow, stars and some strangers. So, anyone who wishes to join me this October's second week in Munsiyari, contact me at: abhinav.tilak@gmail.com
I hope to write a sequel to this journey with fellow travellers.
"Not I, nor anyone else can travel that road for you. You must travel it by yourself. It is not far. It is within reach. Perhaps you have been on it since you were born, and did not know. Perhaps it is everywhere - on water and land."
-Leaves of grass (Walt Whitman)