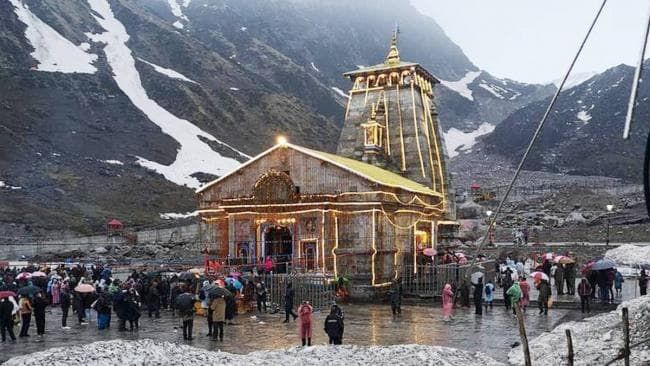 फर्क इस बात से नहीं पड़ता की तुम कितना सफर तय कर चुके हो, फर्क इस बात से पड़ता है की तुमने कितने कदम बढ़ाये अपने पहले सफर पे निकलने के लिए.
-Deepti Ratnam
For me, life has always been an upside and jigsaw roads where I need to decide that either I will stop traveling on those roads or either I will become an ardent traveler who won't bother about the frazzled roads. And if once in your life you have decided to navigate all the damaged routes, then nothing can stop you to reach on the zenith of your life! So, Travel, see the world, experience little, yet beautiful things about whom you never bothered.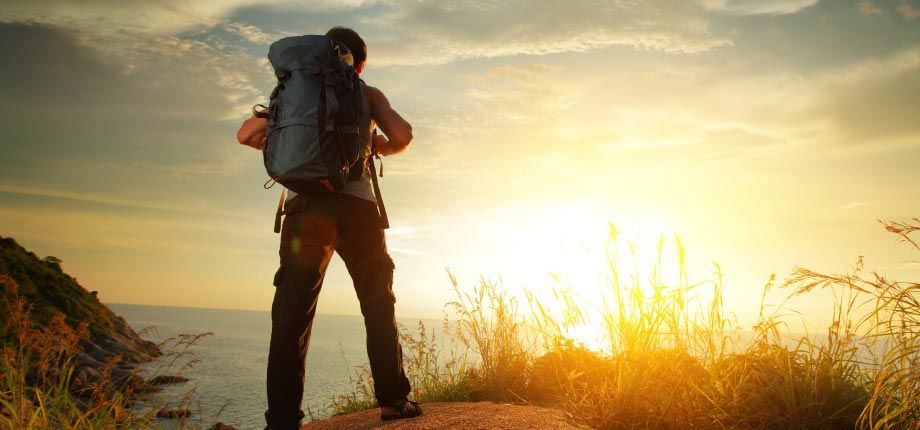 You will find that a sense of completeness is mingling with your soul and you will find yourself elated. Who says that you need to devote yourself to God to find the purpose of your life? No! The purpose of life lies within there in front of you in the form of traversing the whole world. Travelling gives you a chance not just to explore an unexplored destination, in fact, it gives you an opportunity to explore your inner self.
Seeing the new world, meeting new people, trying new cuisines, exploring new cultures, and most importantly seeking a whole new nation; All these things together enable you to find out what's lying there in front of you and you just need to grab it.
I always believe in exploring my own country where I live, so I have always been biased towards INDIA in terms of hunting new destinations. India has always been a hidden treasure for me, about which I always find myself less informative and that is the reason you will find that most of the articles are filled with exploring India.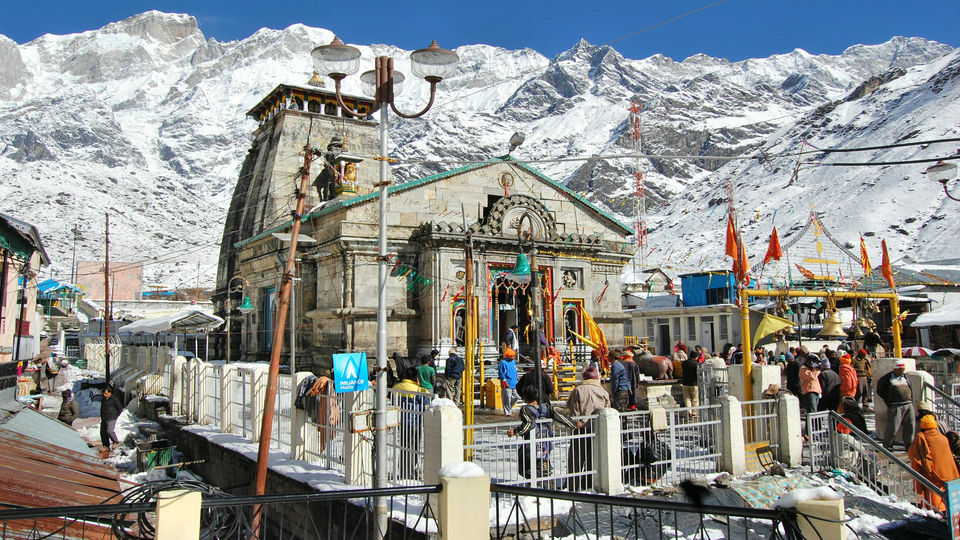 have been to so many places and one thing that I strongly feel that there is something incredible about the places that are considered as God's abode. I am not much of a religious kind of person, but yes, I did feel that exceptional and unfamiliar sensation when I visited KEDARNATH for the first time. That was totally the mesmerizing feeling for me.
For my parents and my relatives, it was a holy trip, but for me, it was exploring an unfolded destination that was filling my heart with amazement. I was totally in a sense of surprise where I couldn't believe that there exists a place on earth where I will feel like touching the stars. That was the aura of KEDARNATH! There was no sign of clouds and the sky was as clear as the crystal-clear water.
There were endless stars, as much as I have never seen in my entire life. They seem to like diamonds to me, shining like the brightest light, yet soothing for eyes!
A few years back I read a book named 'Seasons of Contemplation: A Book of Midnight Meditations' by L.M. Browning and I can actually relate myself from the context of that book that states:
"The purpose of a pilgrimage is about setting aside a long period of time in which the only focus is to be the matters of the soul. Many believe a pilgrimage is about going away but it isn't; it is about coming home. Those who choose to go on pilgrimage have already ventured away from themselves, and now set out in a longing to journey back to who they are."
The snow-covered mountains, the narrow roads with a one-sided moat, the Mandakini river, and the stunning Himalayan range; What else you need to call your journey towards heaven! Truth be told, nobody knows what heaven looks likes or if at all there exists any heaven or not, but what I witnessed in KEDARNATH was totally a heavenly feeling for me.
I was so much engrossed with the charisma of that enchanted valley that I never wanted to come back. My father asked me if at all I want to hire a pony, but the ardent traveler inside me said that no I would rather walk 18 kilometers to reach the temple. I didn't want to miss a single chance of witnessing the utmost artistry of God in the form of nature.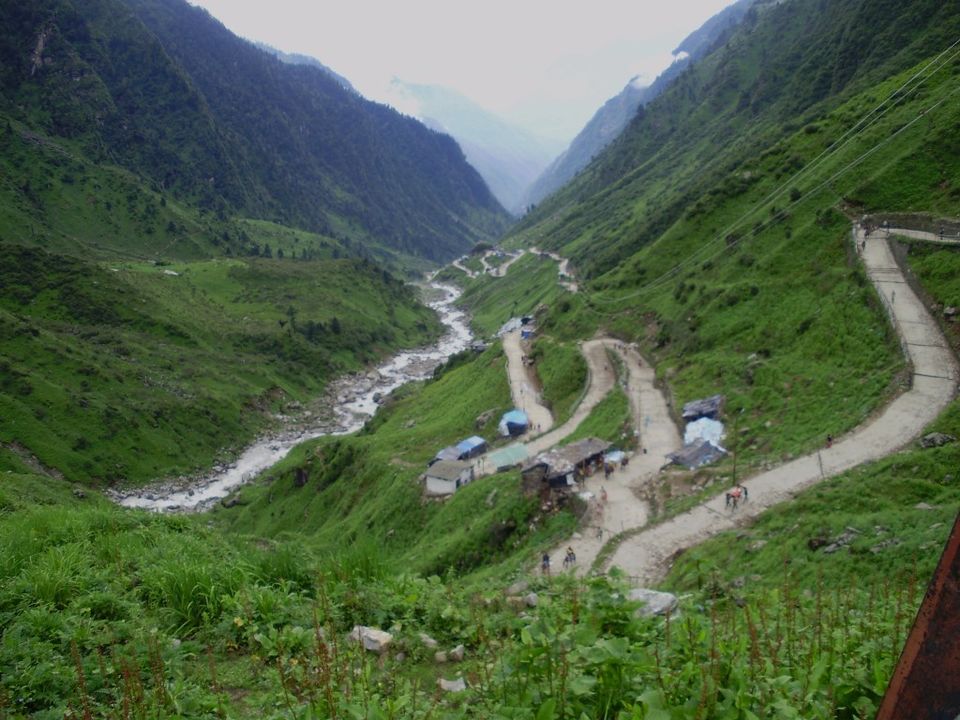 GAURIKUND, the source station of KEDARNATH from where we all started our journey is associated with the folklore of Parvati, Shiva's wife. It is believed that Parvati practiced and invented many yogic postures to win Shiva's heart. Localities also believe that GAURIKUND is the place where Shiva admitted his love for Parvati.

My journey towards KEDARNATH was not just full of awe, but it was also full of curiosity and a state of amazement. We used to take rest in the middle of our trek and the stories and folklore that my grandmother was telling me increasing a sense of enigma in me. I mentioned just one folklore, but there are endless mythologies that are associated with this one of the oldest temples in India.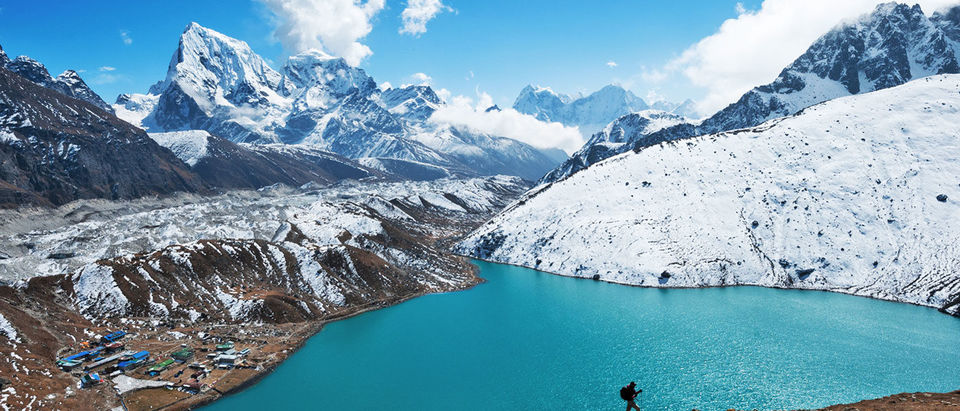 Considered as the CHARDHAM YATRA, including BADRINATH, GANGOTRI, and YAMUNOTRI, Kedarnath is called 'THE WAY TO MOKSHA'. Although, the small kid inside me backdated doesn't have to do anything with Moksha, but now I can relate why Hindus are eager to visit this place for once in their lifetime.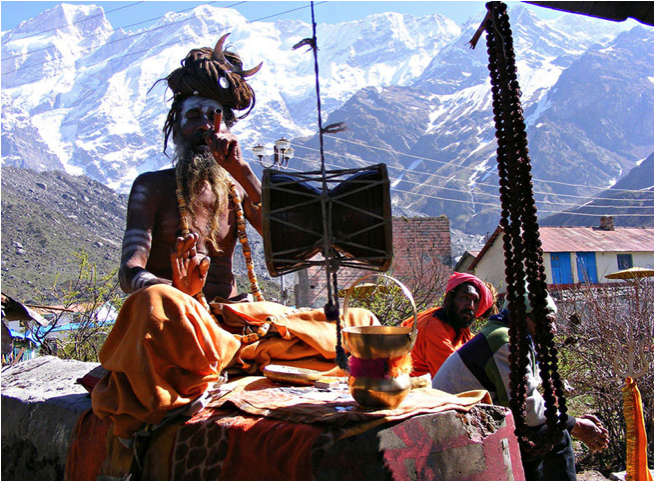 EEven though I have seen SADHUS earlier in my life, as I originally belong to VARANASI- The Hub of Sadhus but seeing them in Kedarnath was an offbeat experience for me. Living in the harshest condition yet devoted towards their God! You will easily find Sadhu's enjoying their Chillum nearby Kedarnath temple and you will be baffled seeing them naked in the most strident weather conditions.
One of the twelve JYOTIRLINGA'S situated in the circumference of GARHWAL HIMALAYAN RANGE, the expedition route to Kedarnath is not everyone's cup of tea. But if a person really wants to visit this place then he or she can also take Helicopter service from PHATA.
The route to Kedarnath temple initially divides into two; One will lead you towards the BADRINATH temple and the other will take you to the KEDARNATH temple. The picturesque beauty and the quintessential charm of nature were hypnotizing my entire mind, body, and soul. It doesn't matter if you are religious or not, visiting this alluring place is worth giving a shot.
किसी धार्मिक जगह पे भगवान् ढूँढ़ने नहीं बल्कि खुद को ढूँढ़ने जाओ, भगवान् अपने आप मिल जायेंगे
-Deepti Ratnam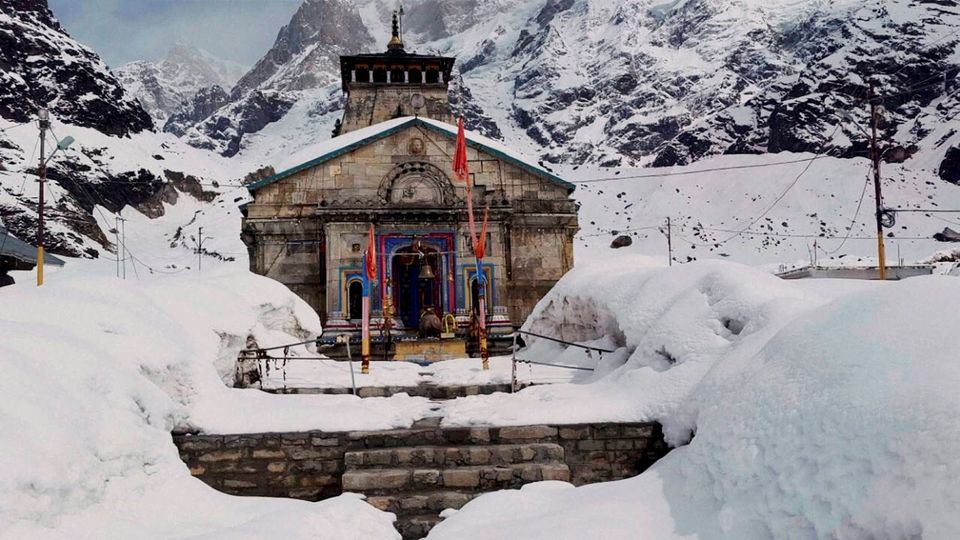 After visiting Kedarnath, my entire thought process changed; I started seeing the world from a different perspective, not because I started being religious than before. No! I am still not able to connect myself with religious practices. But yes! I do accept that traveling to such a place where you get the answers to what you are looking for in your life surely changes your vision.
This was the first time when I realized that traveling makes me happy and this is what I was looking for. And since then I started believing that you don't have to follow any complicated philosophy or paying homage to any temple for getting the answers of your life; All you need to do is just travel and the answers will come to you with due course of time. Kedarnath was one such experience for me!
The Kedarnath temple opens only for 6 months from April to November and I clearly remember that it was the month of November when I visited Kedarnath and that was a hell lot of a cold. It is believed that at first, you need to visit YAMUNOTRI & GANGOTRI to collect the holy water from the source of rivers GANGA & YAMUNA and then you will have to offer that holy water in Kedarnath temple.
Kedarnath as being one of the sacred SHIVASTHALAMS in India is being worshipped since ages and there is no evident proof of when this temple was actually constructed. It is believed that Pandavas came here to ask forgiveness from Shiva for killing their brothers and faced many hurdles and then they decided to construct a temple to pursue Shiva.
As soon as you will enter the temple you will find that the shape of the SHIVLING is quite irregular, somewhat in a triangular shape. Yeah! I know that's quite strange because in every SHIV temple the Shivling is not in an uneven shape. If you will ask me then even in KASHI VISHWANATH TEMPLE, VARANASI, one of the Jyotirlingas in India the Shivling is in proper shape. So, you can say that visiting Kedarnath is not going to be a regular visitor to any temple. This journey will bring lots of unheard stories and unseen pictures to you.