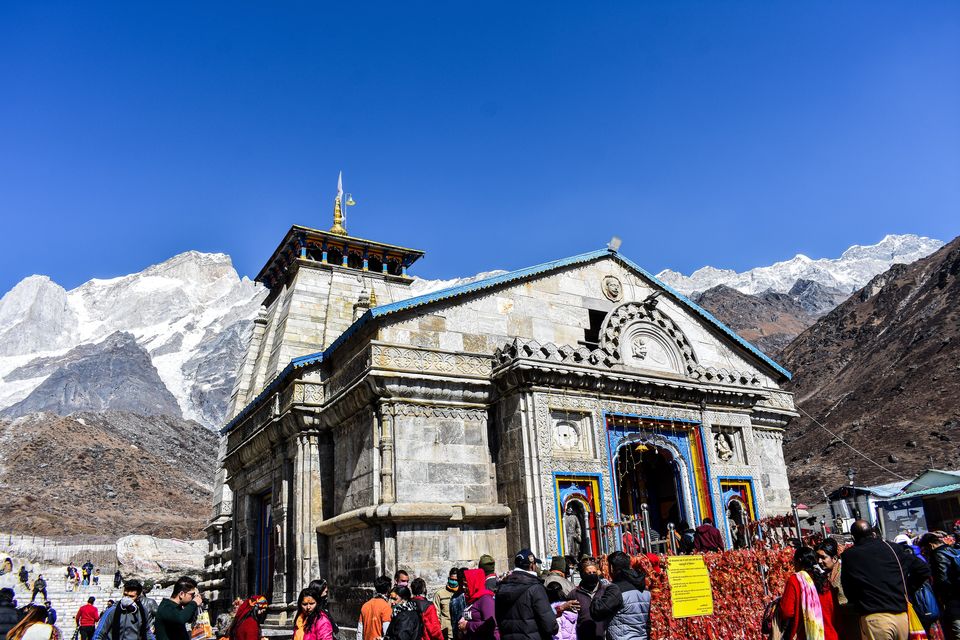 Kedarnath temple is one of the most sacred places for devotees, dedicated to Lord Shiva. It is one of the Chota 4 dhams of Uttarakhand for which it is said that if you complete the yatra, you will get Moksha.
At the starting of November, I and 2 of my other friends decided to go to Kedarnath. It was a sudden plan so we had only one weekend left i.e. 7th and 8th November. As after this the next weekend was Diwali and post that we knew that due to heavy snowfalls in the winters, Kedarnath would get closed. During winters, the Deity from Kedarnath is carried down to Ukhimath and for the next 6 months, the temple would remain closed. It was this weekend or next year and we didn't want to wait for so long, so we decided to leave on Thursday i.e. 5th November. We did a small research and came to the conclusion that we will leave for Rishikesh via private bus which leaves from the back gate of Kashmiri Gate, Delhi. We packed our bags and left for an adventurous journey. We boarded the bus at around 10:30 Pm as it was scheduled to leave at 10:45. Along with us we carried our masks and sanitizers for our safety also it was mentioned on the bus booking site that it is compulsory to keep the masks on at all times and the temperature would be checked frequently. To my astonishment, people were sitting carefree without masks.
Generally, on this route, the bus reaches on time i.e. 6:00 Am, so the plan was to switch buses at Rishikesh. But our driver was very slow and we were late by 1.5 hours which resulted in we missing our next bus to Sonprayag. When we got down, we came to know that the private bus stand is just 100 meters away from the government bus stand and from there we can get numerous private cabs and buses. Since we were on a tight budget, we thought to either take a shared cab or a bus.
We reached the private bus stand. A bus was about to leave for Sonprayag but it was full. We spoke to a cab driver and he told us that the bus would get empty at Srinagar and till there he can take us in a shared cab. So, we hopped on and we reached Srinagar by 2:00 Pm. Though we found the same bus in Srinagar, it was still full. Another bus came which was only till Rudraprayag. We took that bus as we didn't want to stop to wait for a direct bus. We reached Rudraprayag at 4:00 Pm. From there we finally got a bus to Sonprayag. The conductor of the bus told us that from Rudraprayag the bus should take only 2 hours. It was quite impossible as it is 72 km away and full of traffic. We expected that it might take 3 hours or so but surprisingly it took 4.5 hours. Finally, we reached Sonpryag at around 8:30 Pm. We were damn exhausted and tired so we hurried to find a hotel to spend the night but almost all were full and those who were left were charging way too much and they were not even decent-looking. But since we didn't have any option, we took a room for 4 k (which was not worth even 1 K) with a shattered heart. We couldn't book hotels online as the booking was closed due to covid.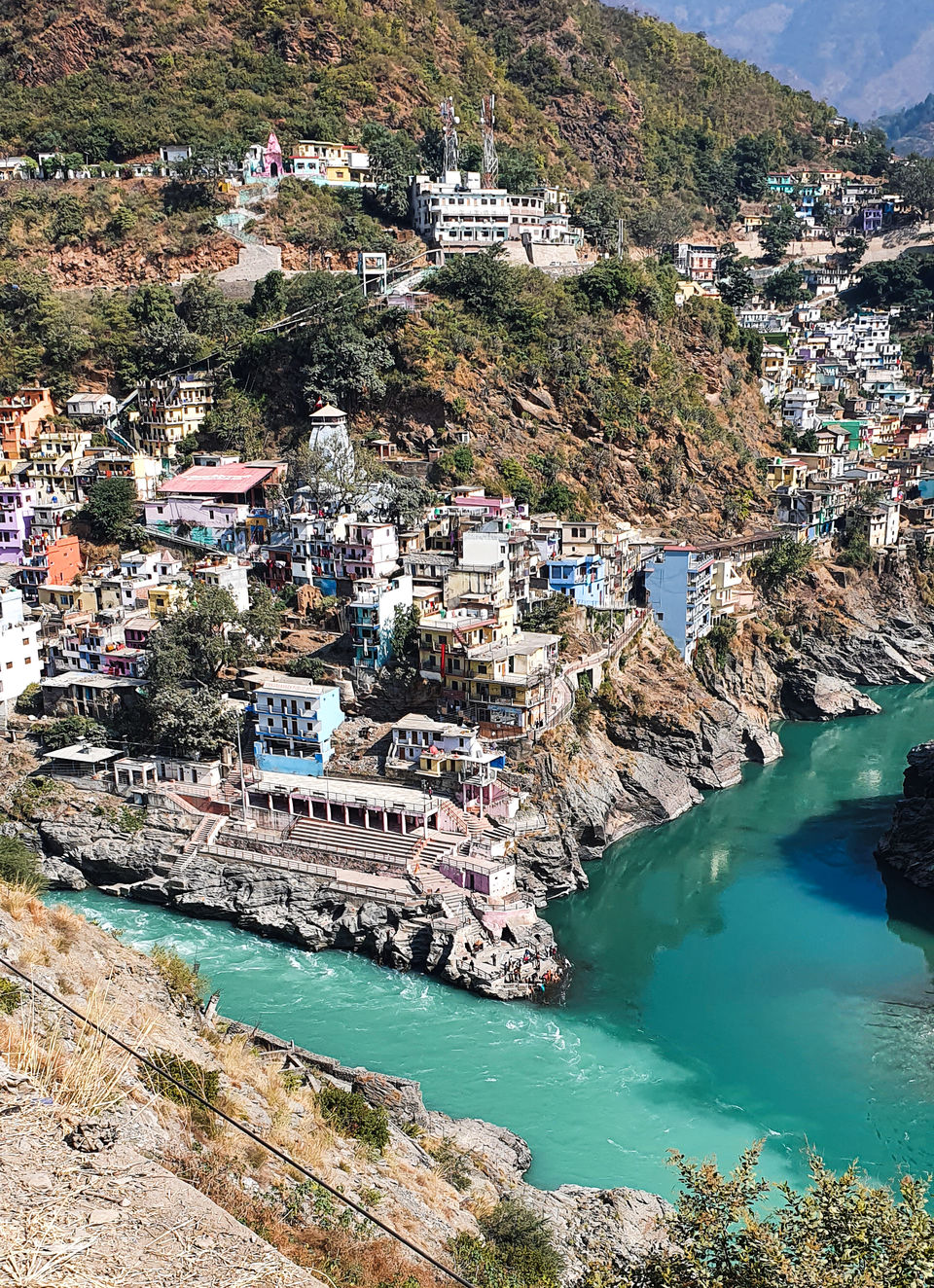 After having a good sleep, we left our hotel around 7:00 am to get ourselves registered. Though we already had an e-pass (introduced during covid to allow a limited number of people), still they wrote our details such as name and address. They had started noting names and addresses after the natural calamity that had occurred in 2013. Our next destination was Gaurikund, to reach there we took a cab for which the rate is fixed i.e. 30 Rs/person. The cab leaves you 500 meters before the trek. When you reach the starting point, you will notice 2 ways, one goes uphill and one goes towards the river. The down one takes you to Gaurikund where people take bath before starting the trek. It's a natural sulfur hot spring located adjacent to the Mandakini River. The elevated way is the trek to Kedarnath. We wanted to reach Kedarnath as soon as possible so we decided to continue towards Kedarnath. On the way up there were few boards which states that it's a 16 km trek but people told us that the new trek is around 20 km.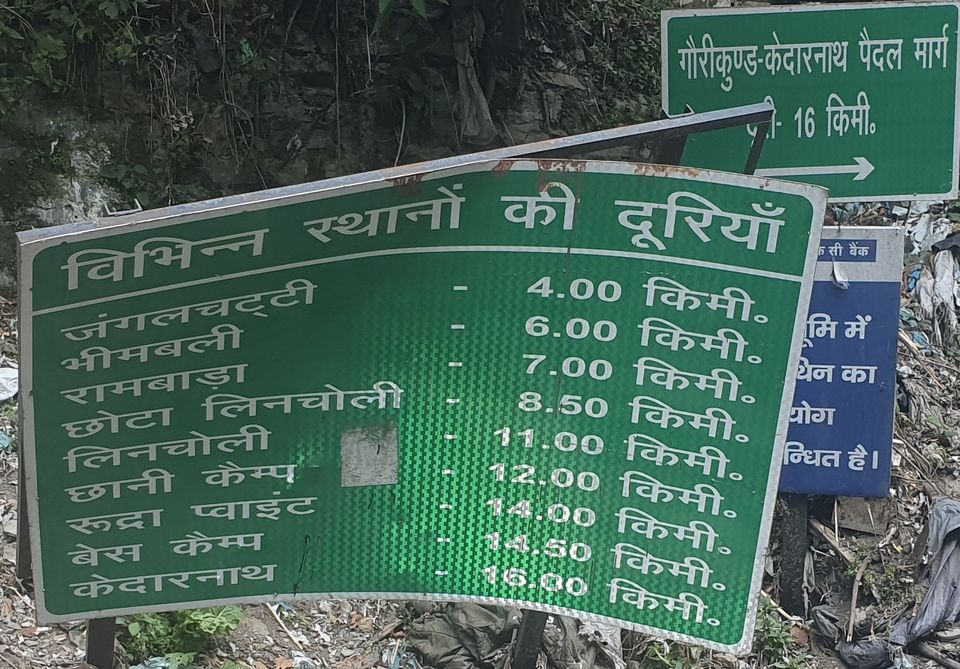 Finally, we started our trek at around 8:00 am. Mostly it's a steep trek so it's a little hard to climb but it also is very scenic as the river Mandakini flows alongside the trek. Across the trek, you will find dhabas which serve parathas, Maggi, daal chawal, etc. You will also find small eatery joints from where you can have fresh cucumbers and lemonades for 30 Rs each. Water bottles are available everywhere but if you want, you can carry your own bottles as across the route you will find refill stations which are free of cost. The trek is damn tiring. Above that, we all were locked at home for 8 months due to covid which have made us lethargic. We had started experiencing shortness of breath as the temperature had started dropping. With many stops in between, we finally reached Kedarnath at 4:00 pm. Yes! It took us 8 hours to complete the trek. I really don't think that it's possible to complete the trek in 5 hours. If you think that you are not able to walk for this long, I highly recommend that you book a khacchar (Mule) @ 2500 Rs from the base itself as no matter from where you book it, it will always cost you 2500 rs. We were mentally prepared that we won't get a room at Kedarnath as a night before we have experienced it at Sonprayag. In fact, they had closed the trek way from Gauri Kund before the allotted time due to the high volume of people. The condition was like, If you get the room, it's good. If not, the police had arranged a big hall for the night and sleeping bags for the travelers. After searching for 1.5 hours, luckily, we got a room. But it was in a pretty bad condition. The hotel was under construction. Even the walls were not painted and the washrooms had fungus on the walls. Since there was no other option, we checked in and sanitized the whole room by ourselves. After cleaning our room we left to see the arti which happens at 6:00 Pm. We connected the video call with our parents and saw the arti together.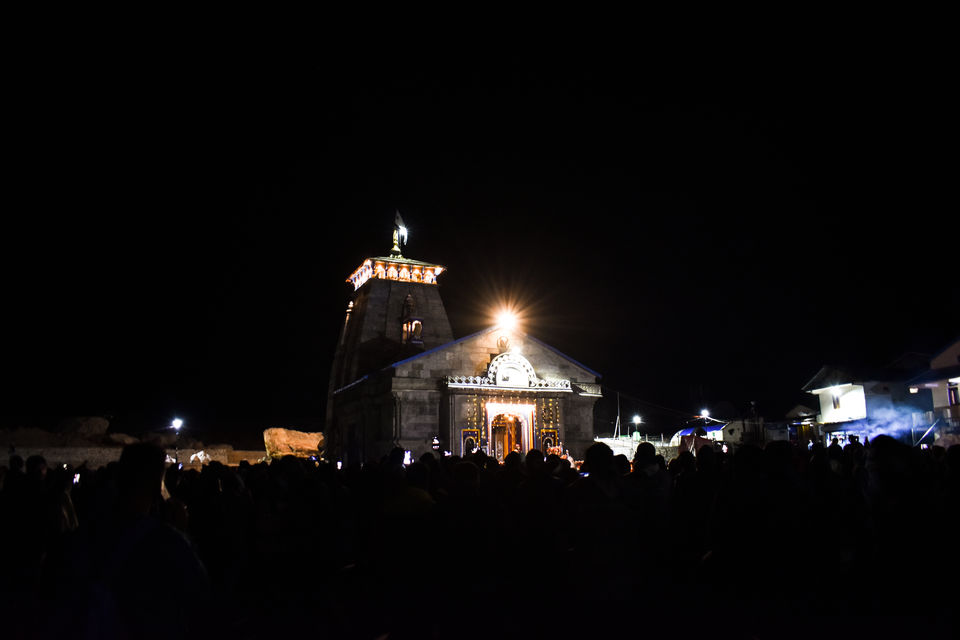 Then we came back to our room, rested for a while, and then climbed to the rooftop to enjoy a clear sky filled with millions of stars.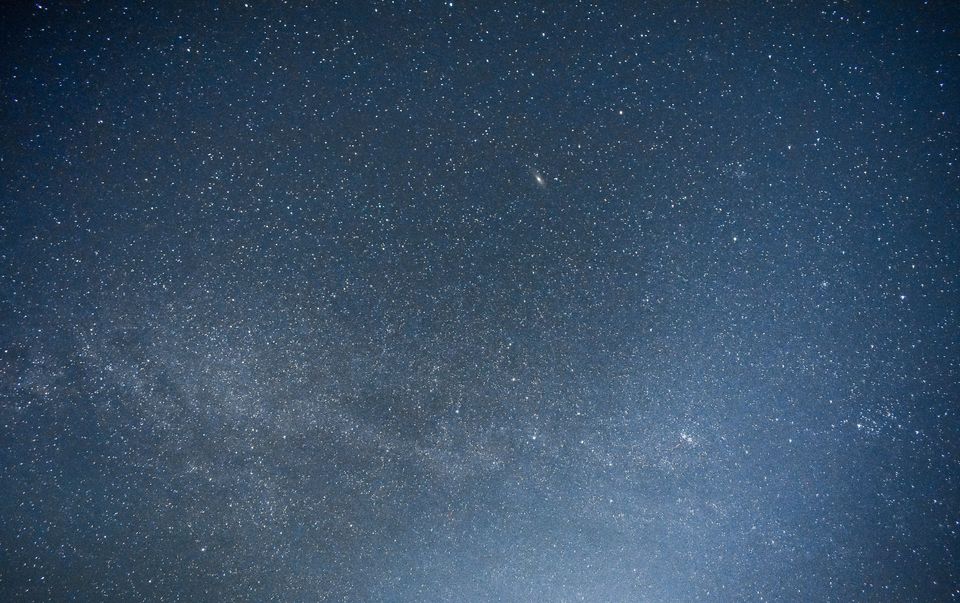 After coming down we filled our bucket with water as sometimes in November the water in the pipeline freezes. The next morning, we got up early for darshan as the temple gets opened at 6:00 am. When we reached the temple, there was a huge line. Finally, after 1 hour we got our turn but since there were so many people, we were not allowed to stay for more than 10 seconds in the temple. After darshan, we enjoyed the view for a while and at around 12:00 we left Kedarnath. We reached Gauri kund in 5 hours easily. We came back via cab from Gaurikund to Sonprayag. The last bus had already left and one of our friends wanted to leave because of work so he left via private cab to Rishikesh and we found some new people at Gauri Kund and continued our journey to Chopta Chandrashila.
Part 2- Click here :)
Important things to remember while planning for Kedarnath:
1. From Delhi ISBT, you can take a direct bus to Sonprayag. It leaves at 9:30 Pm.
2. If you miss that, reach Rishikesh. From there you can get a bus from a private bus stand.
3. If you are traveling by car, make sure to stop at Devprayag to see 2 rivers merging.
4. You can easily get food at Sonprayag and Kedarnath, so don't worry about that.
5. Across the trek, there are several washrooms but they are very dirty as there is no water.
6. Make sure to book your tickets beforehand if you are traveling in the peak season. We couldn't do it as the online booking was closed due to covid.
7. Make sure that you are properly hydrated while trekking.
8. If you want to trek on khacchar (mule), book it from the base itself.
9. For government rest houses at Gaurikund and Kedarnath, you can make a booking.
10. Dharamshalas are also available.
11. At Sonprayag, there is a bus booking counter. So, you can get your tickets booked for going back to Rishikesh/ Rudraprayag.
12. Make sure you carry extra clothes and socks as it can rain at any time.
13. You can also take a round trip helicopter from Sirsi (₹4680), Phata (₹4720), and Guptkashi (₹7750). Details
14. Remember to carry cash as at Kedarnath, people charge 10% extra on google pay for cash.
15. Airtel, Jio, & BSNL have a proper network.
16. Do not rely on Wi-Fi as might not be available.
Cost Breakdown for Kedarnath trip:
1. Buses:
Delhi- Rishikesh ₹400
Srinagar- Rudraprayag ₹100
Rudraprayag- Sonprayag ₹160
2. Cabs:
Rishikesh- Srinagar ₹300
Sonprayag- Gaurikund ₹30
Gaurikund- Sonprayag ₹30
3. Hotels:
At Sonprayag ₹1000
At Kedarnath ₹1000
4. Food:
Lunch:
on the trek [towards Kedarnath]: ₹80 (Maggi- ₹50, tea ₹30).
on the trek [towards Gaurikund]: ₹130 (Parantha ₹50, Maggi ₹50, Chai ₹30).
Dinner:
At sonprayag: ₹200 pp Thali
At Kedarnath: ₹150 pp Thali
Total expenditure: Delhi- Kedarnath temple- Sonprayag : ₹3600
This trip can be easily managed under 5000. Make sure you leave Kedarnath dham as soon as possible to catch the last bus to Rishikesh.