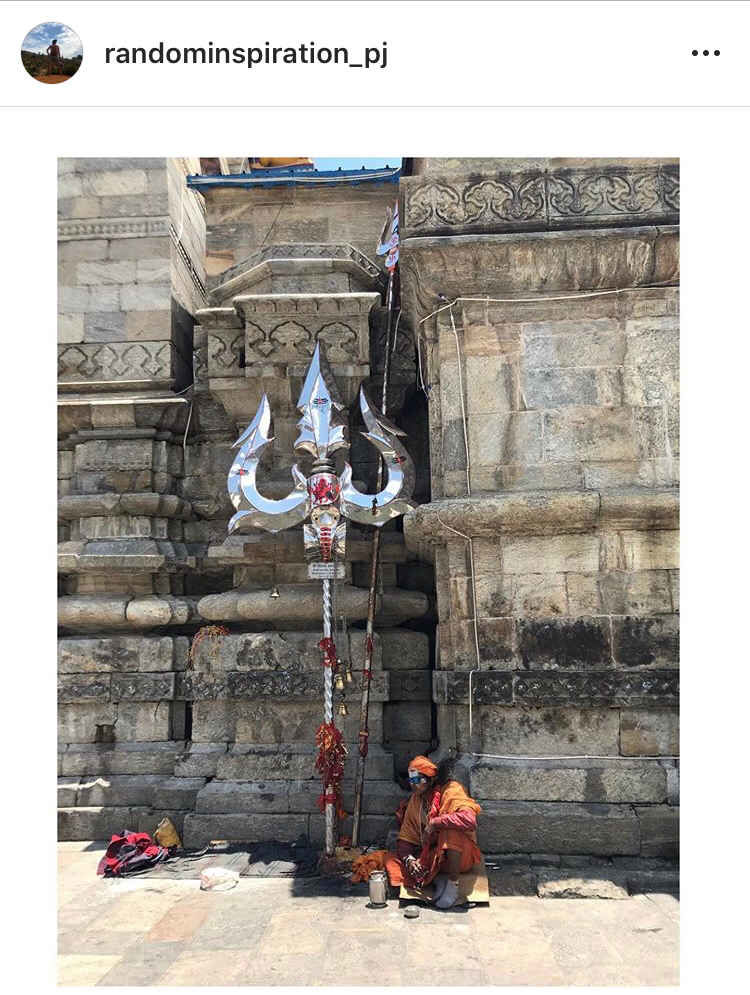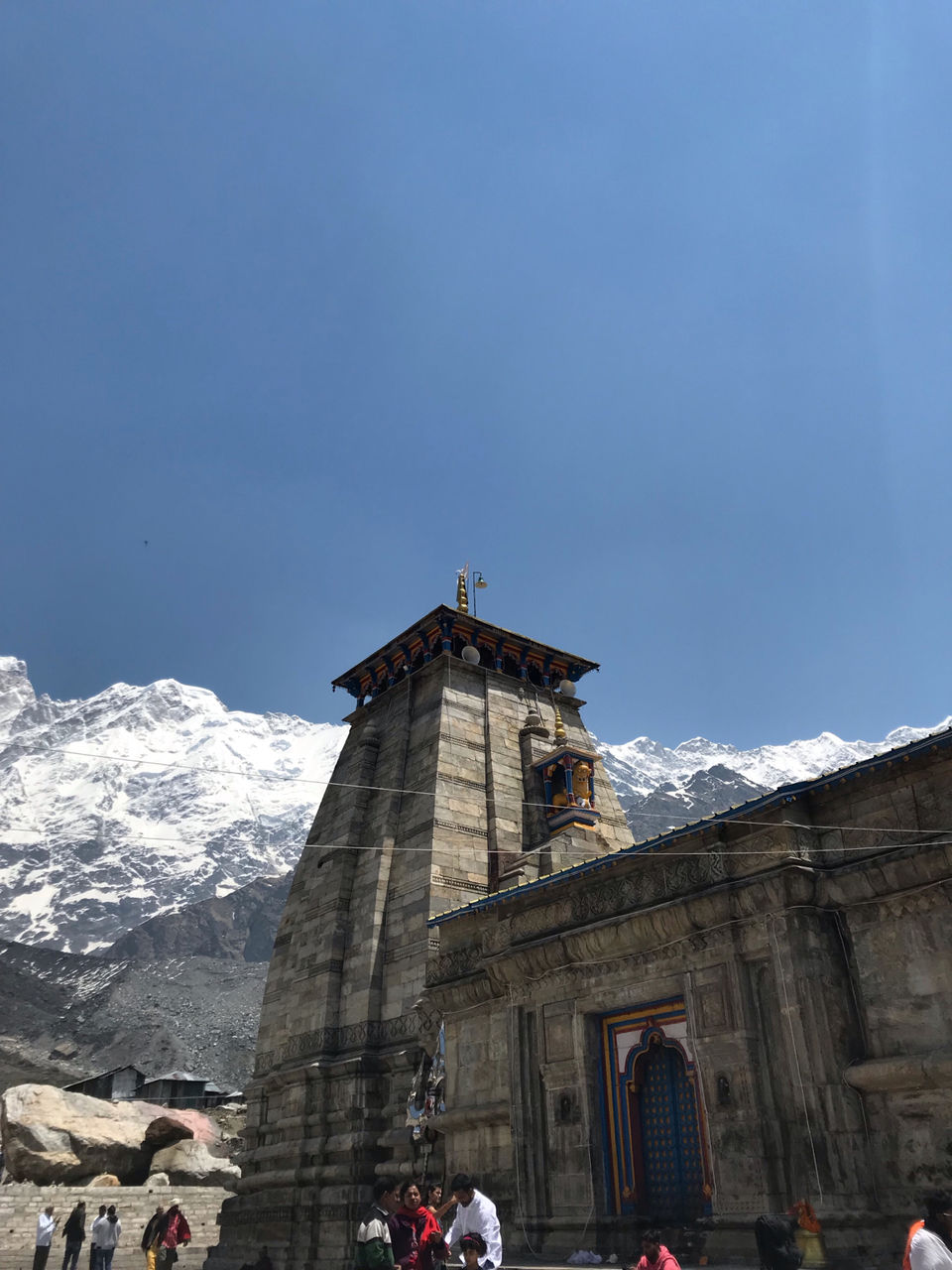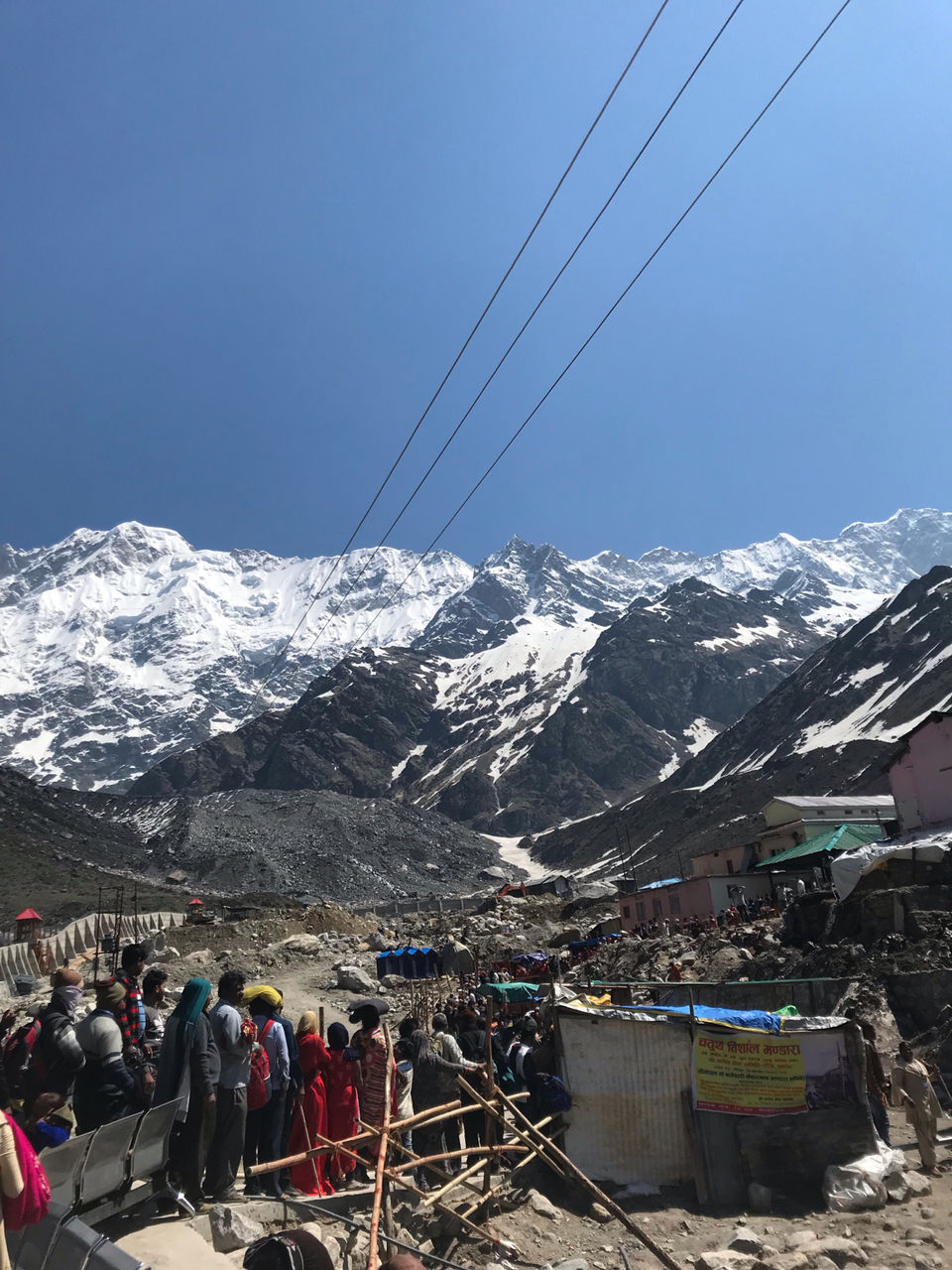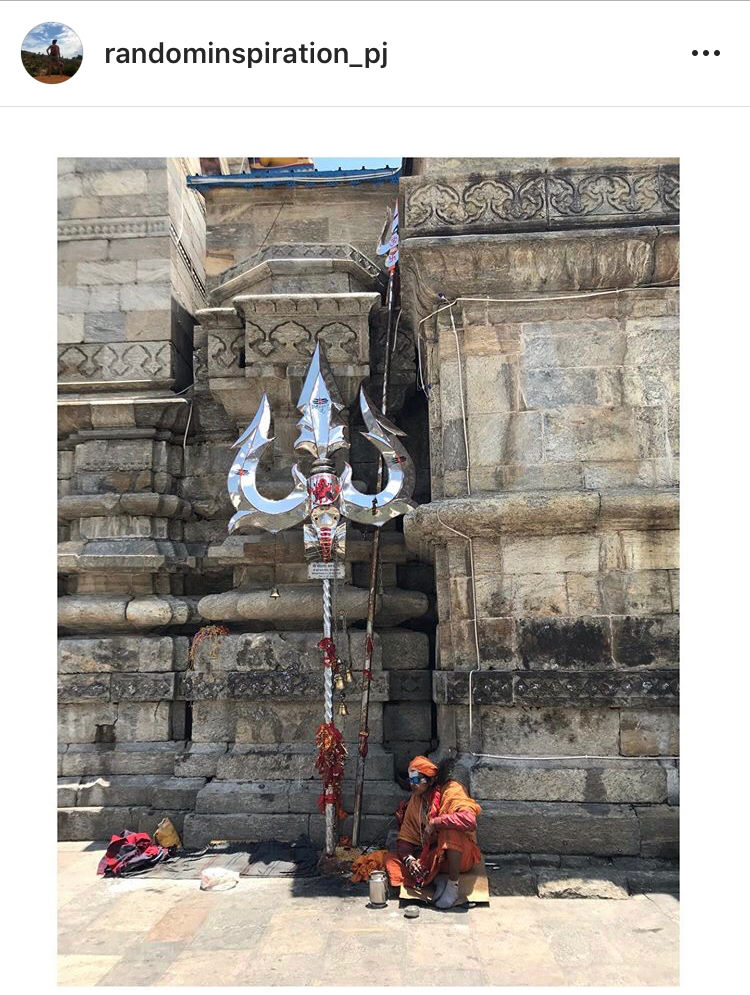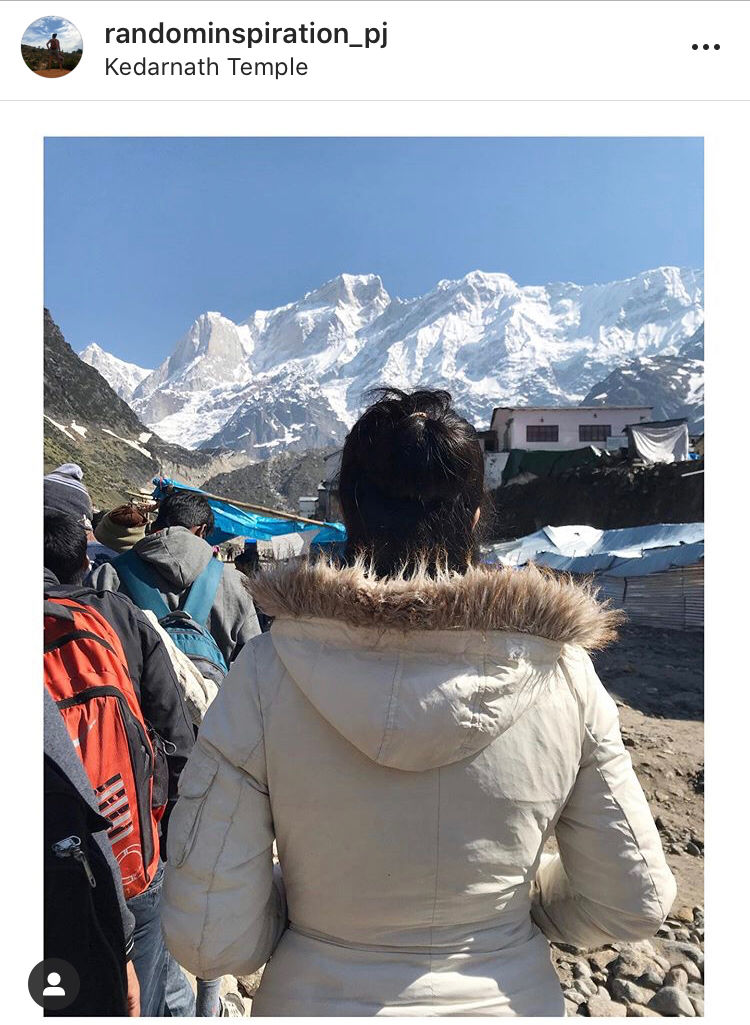 I have started my journey from Delhi. I prefer night journey as it saves a lot of time and day traffic but you have to be confident and comfortable with night driving. Else you have following Options:
1) Train: There is no railway station at Kedarnath. Rishikesh Railway Station is the nearest railway head from Kedarnath. Located about 210 km from Gaurikund (the spot from where the official journey starts). From Rishikesh, one can take a bus to Gaurikund then then trek to Kedarnath Temple.
2) Air: Kedarnath does not have an airport of its own which makes Jolly Grant Airport in Dehradun the nearest civil airhead. Located around 250 km from Gaurikund. Once you are in Dehradun, you can either take a bus or hire a cab to reach sonprayag.
3) Bus: Kedarnath is well connected to New Delhi and Dehradun by bus network. If you are starting with New Delhi, the best way is to take a bus to reach Dehradun which is about 260 km from the Delhi through Kashmeri Gate Bus Terminal and Anand Vihar Bus Terminal (the two major interstate bus depots in Delhi). Once in Dehradun, you can take a bus to Sonprayag/gaurikund. The distance between Haridwar and Kedarnath is around 125 km and buses take about 5 hours to cover the distance. Gaurikund is the nearest motorable area from Kedarnath.
We choose the Taxi instead of above. So we booked a taxi with someone who has been to such areas before is comfortable with the night drives. Our first leg ended in Haridwar as the non UP taxi's need to take approval from the RTO's office.
*Delhi to Haridwar (220 kms 6 hours)
We took the afternoon break in a hotel and started again at around 6pm. It took around 8-10 hours to reach to an area close to sonprayag i.e Nyalsu where we took 4 hours break in a guest house.
* Haridwar to Nyalsu (225 kms 8-9 hours)
Started the journey again in morning from Nyalsu. We reached sonprayag at around 7am .
*Nyalsu to Sonprayag (17 kms 15-20 minutes depending upon traffic)
[Note: You can get the registration done from here or do it online before your journey so we did it in advance. ]
For second leg of journey from Sonprayag-Gaurikund you have 2 options. One to walk which will take around 2 hours or you can take the jeep which will take 20 rupee/person and will drop you in 15 minutes. But you need to be in line to wait for your turn.
*Sonrayag to Gauri kund (7-8 kms 1.5 to 2 hours walk)
From gaurikund the official journey to " Kedarnath Temple" begins.
Gaurikund - 4kms-Jungle chatti- 3kms- Bheem bali-4kms- linchauli-4kms base camp-1km- Kedarnath temple.
You can opt from the below for your journey from Gauri kund to temple:
1) Walk the terk of 16 kms
2) Take a pony (you need to get in the line and get a ticket for pony/horse and then connect with the owner . This is a tiresome process and there are many agents who try to take advantage as well. So beware)
3) Palki/Pitthu: Palki and Pitthu wale can take you to till the base camp and charge accordingly.
We reached the base camp at 6pm which is about 12 hours from when we started including all the hustle of waiting in line, getting the horse for my mom, getting a pitthu to carry bags, rain, hailstorm and a trek of 16kms (which sound like not a big deal but surely is really difficult considering all of the situations).
We already had bookings for the bunker beds through GVMN (https://gmvnonline.com/UserLogin) for where the temple is about the 1 km with a view of beautiful mountains around.
[Note: Please make sure you book in advance as it will become really difficult to manage the bookings on the spot due to heavy rush during those time].
We rested for some time and went for the night aarti at temple. We were not able to get into the temple as it was closing time and there was such a big line.
We started again at 8am in the queue to visit the temple. And were able to do the darshan at 1pm ( which is approx 5 hours).
[Note: You can also do VIP darshan with 2500/person slip]
Temple:
The presiding image of Kedarnath is in the form of lingam of irregular shape with a pedestal. A mythological account ascribes the temple's construction to the legendary Pandava brothers mentioned in the Mahabharata and as such there is a small pillared hall in front of the temple, that has images of Parvathi and of the five Pandava princes. The first hall inside Kedarnath Temple contains statues of the five Pandava brothers, Lord Krishna, Nandi, the vehicle of Shiva and Virabhadra, one of the guards of Shiva. Statue of Draupadi and other deities are also installed in the main hall.
[P.S. You cannot take pictures inside the temple so i have none.]
The journey back home is:
Kedarnath Temple - Sonprayag-Rishikesh (Hault of 3-4 hours to get bath and get refreshed) - Haridwar- Delhi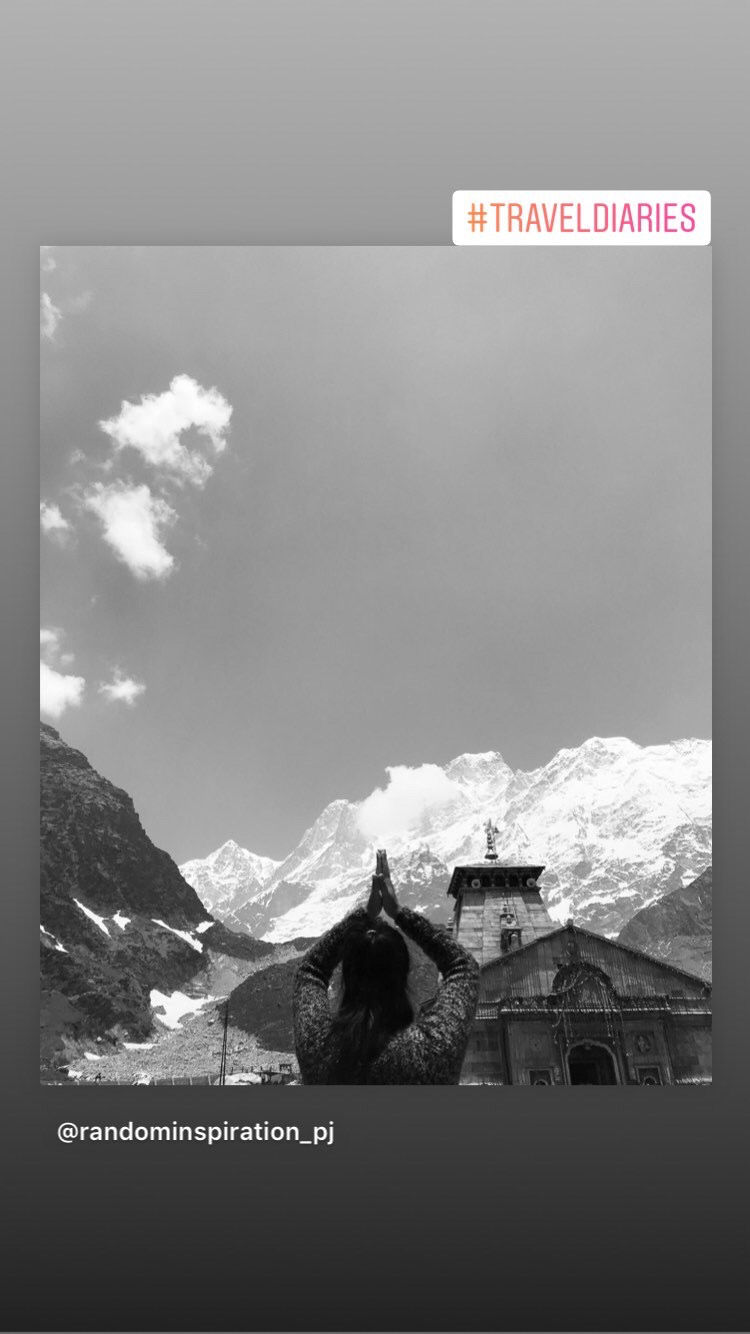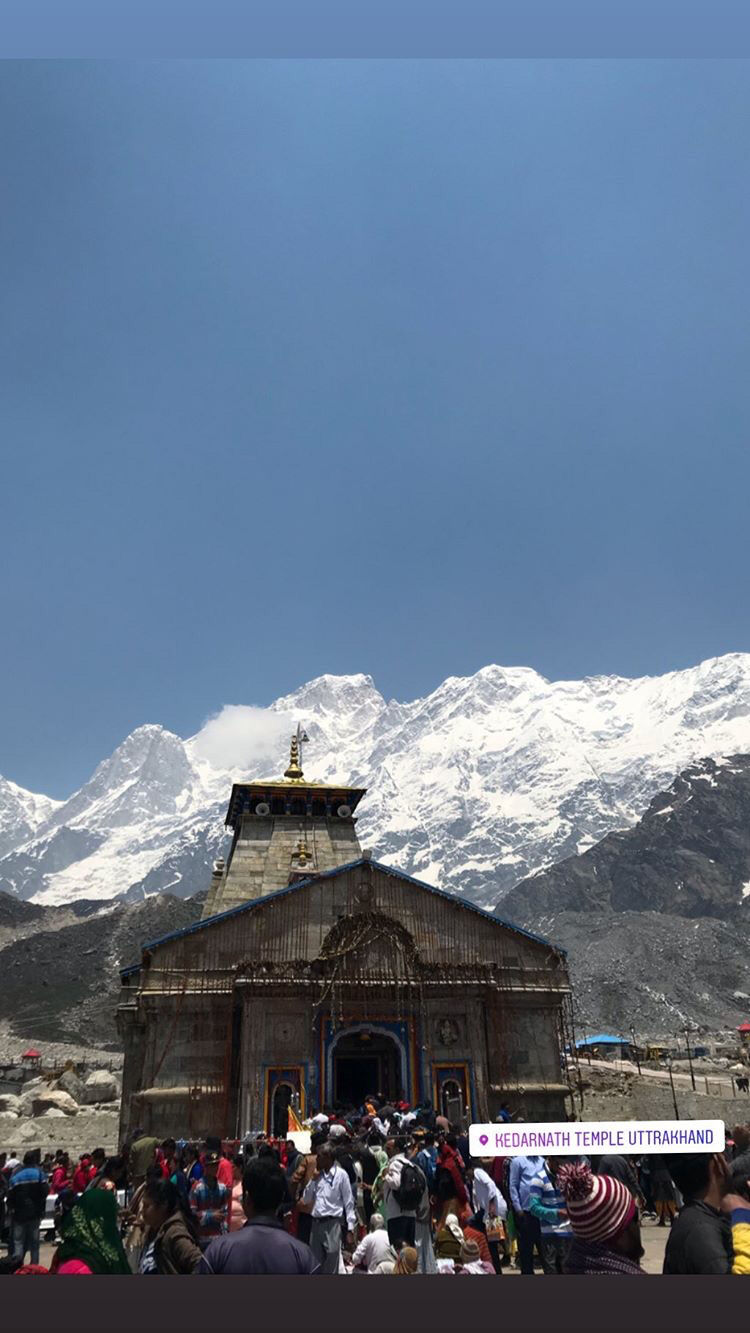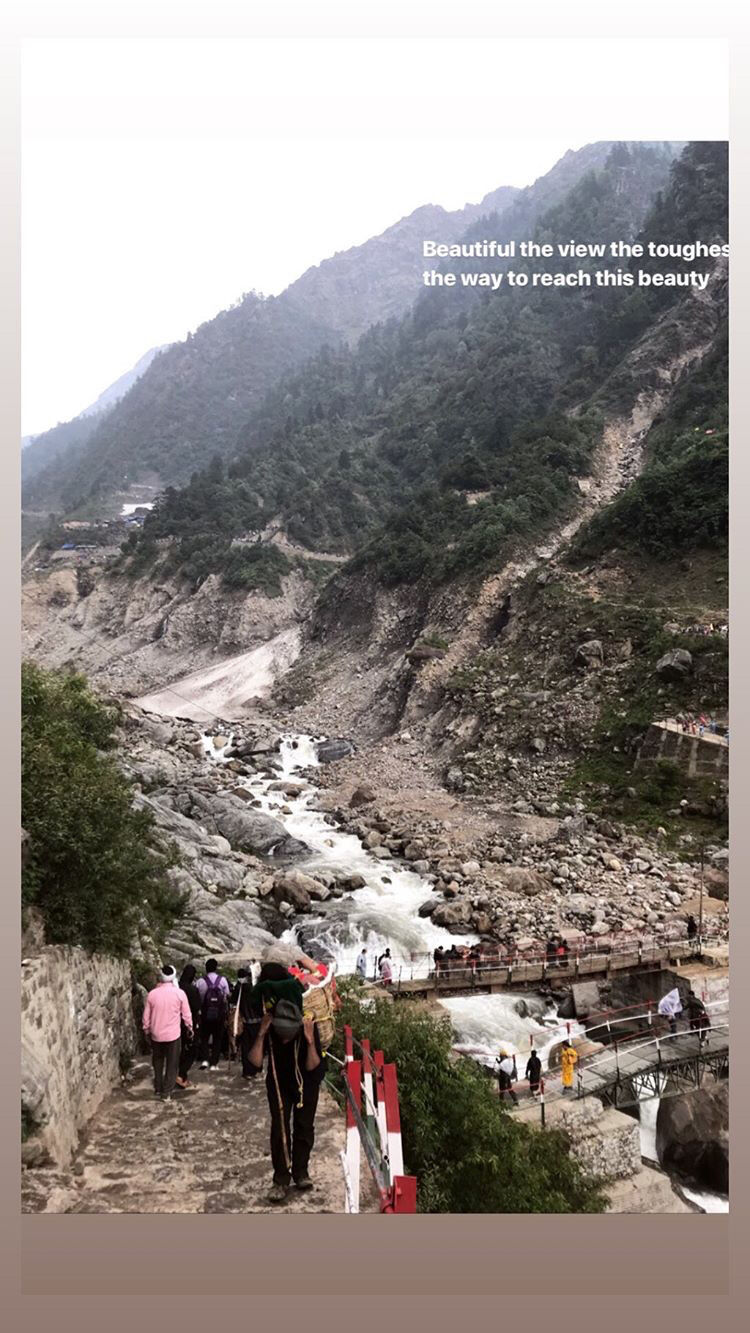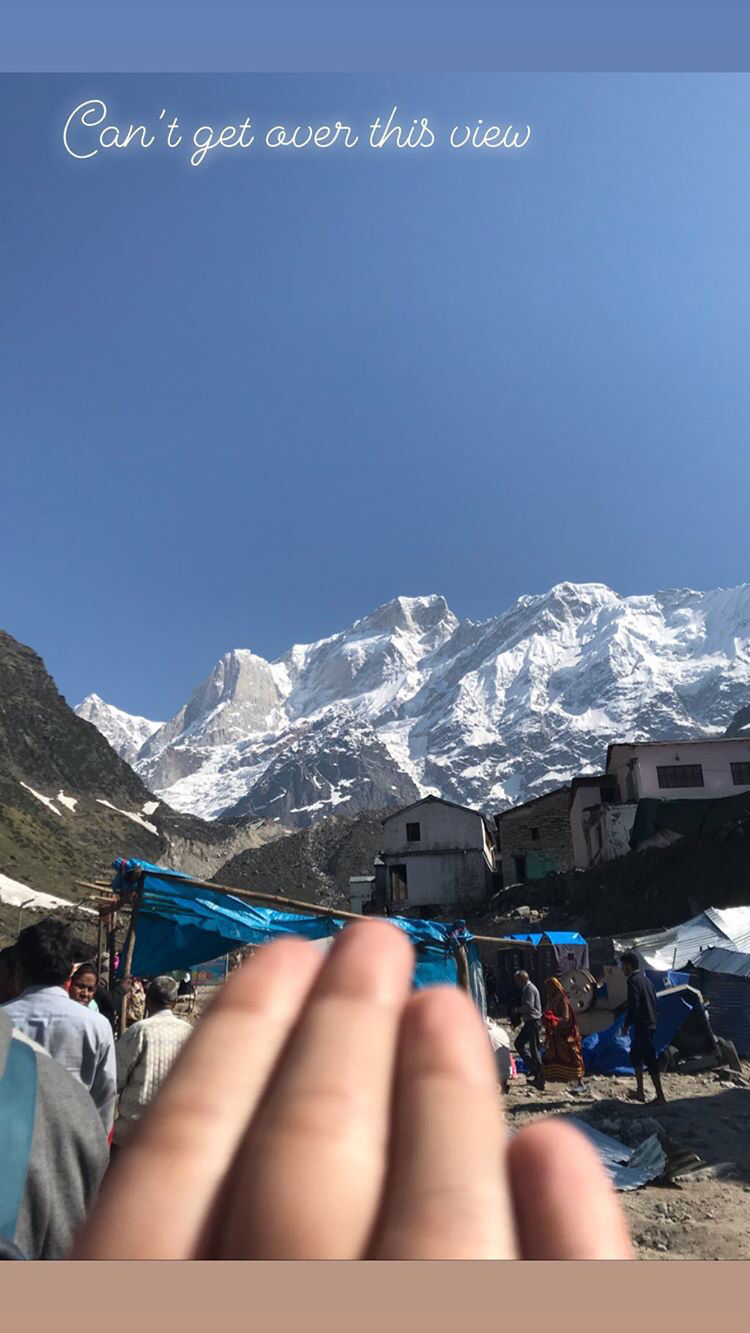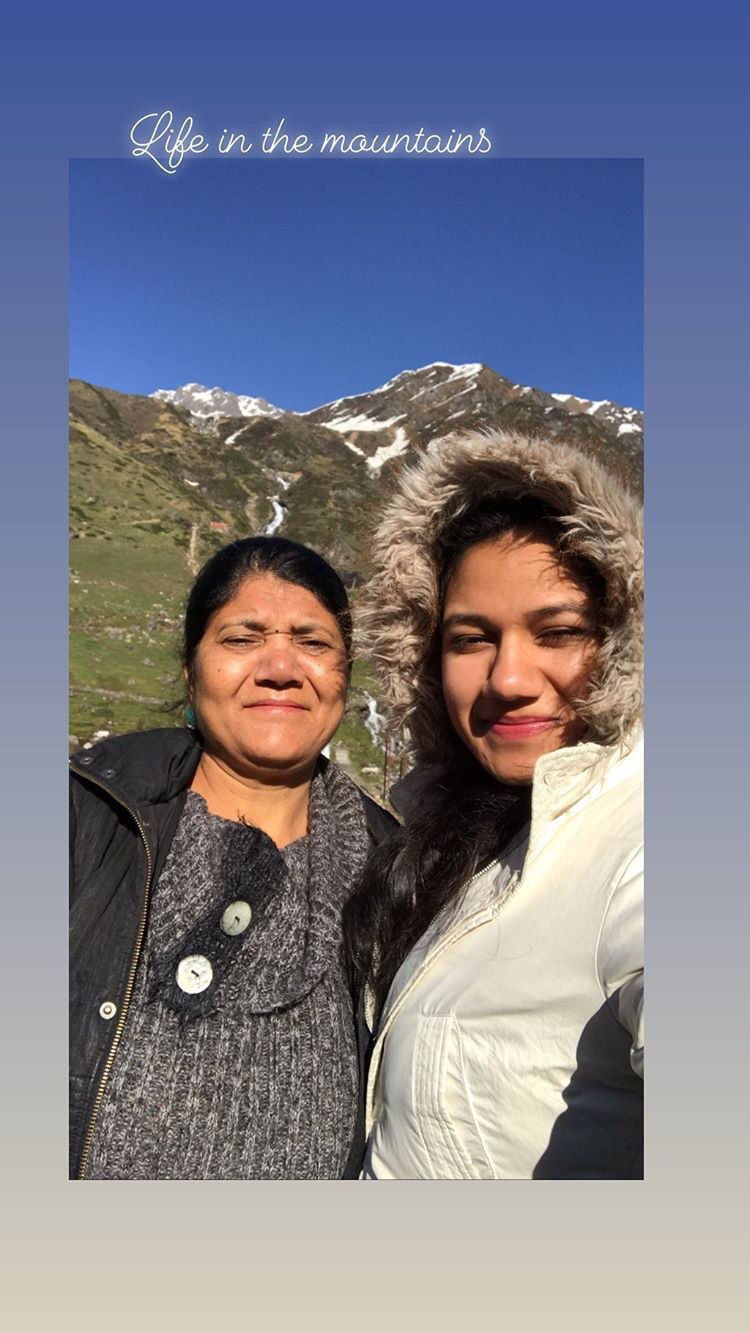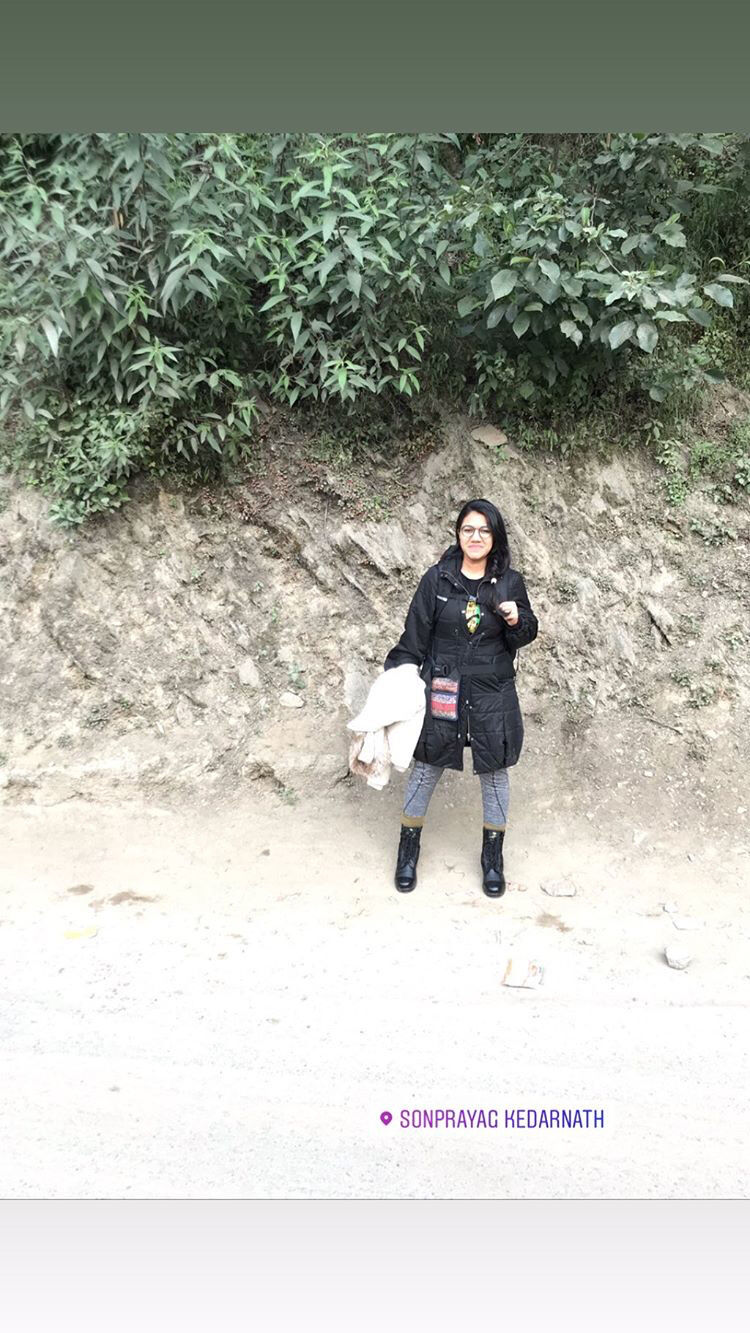 Things to know in advance:
1) Yatra timings- Each year the dates vary. In 2019 the time frame was 9th may to 29th oct. Tentative date of opening is 28th April 2020
2) Weather: Please check weather predictions before planning the trip. At the time of our visit is was in between 12 degrees to 1 degree. Always expect the rain or snowfall as weather change very fast in hills.
3) Duration: if you are planning a trip from delhi it will take you around 5-6 days. Better take a
day or two as buffer.
4) Essentials to carry: Raincoat/ warm cloths/ extra cash/ boots (if possible)
5) Nearby places to visit:
* Kedarnath caves
* Charabari lake ( also know as gandhi darovar)
* Gaurikund temple
* Bhairav temple
6) Helicopter: You can book the helicopters in advance online (http://www.uttaranchaltourism.in/helicopter-services.html)
Follow me on insta for more travel updates
[ @randominspiration_pj]