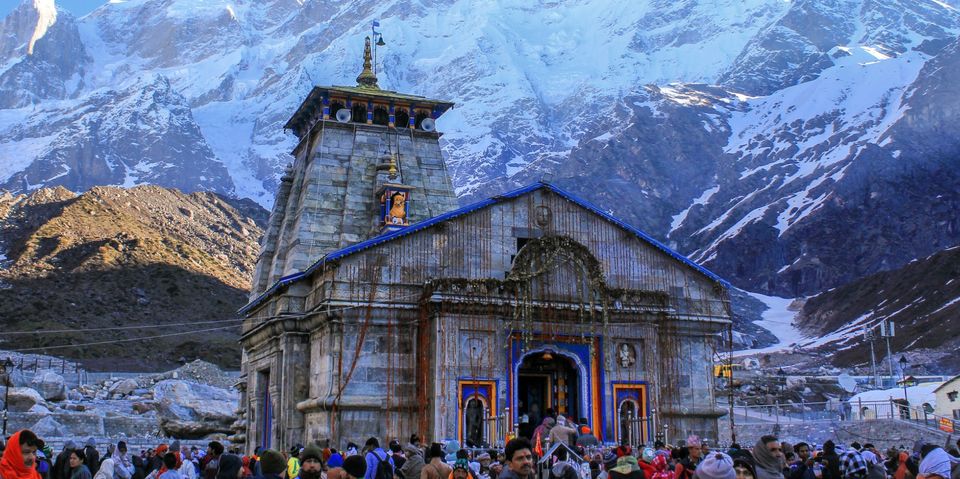 Delhi-Haridwar-Rishikesh-Devprayag-Srinagar-Rudraprayag-Ukhimath-Phata(436KM)
It was 25th of May 2019, and the day had arrived that I was waiting for 4 months. We were leaving for Kedarnath and Badrinath.
We started in the midnight from Delhi and took up the Meerut expressway. It had not been long enough for us to be on the road, that we witnessed an accident and all of ours sleep was taken away. Taking sips of the coffee we reached Haridwar early morning and after taking a bath in the holy Ganga, we continued our journey as it was going to be a long day for us. We had to cover a long distance of 216 KMs to Phata.
Soon we crossed Rishikesh and reached Byasi that's getting famous day by day for camping near white sand beaches of River Ganga. You can get fresh here as there are some tea stalls and also a hanging bridge where Student Of The Year 2 part was shot. You will surely get some Instagram worthy pictures on this bridge.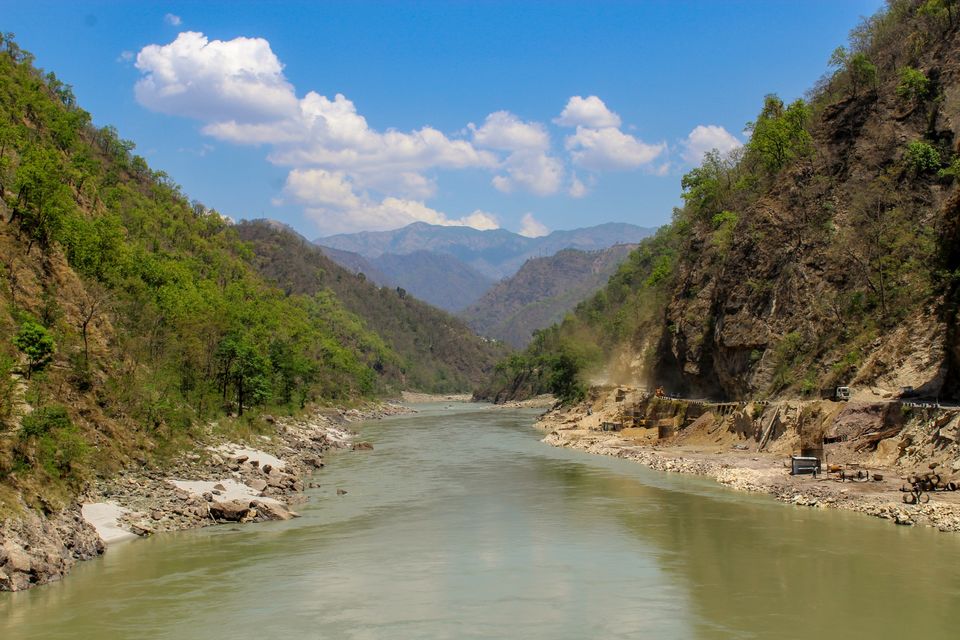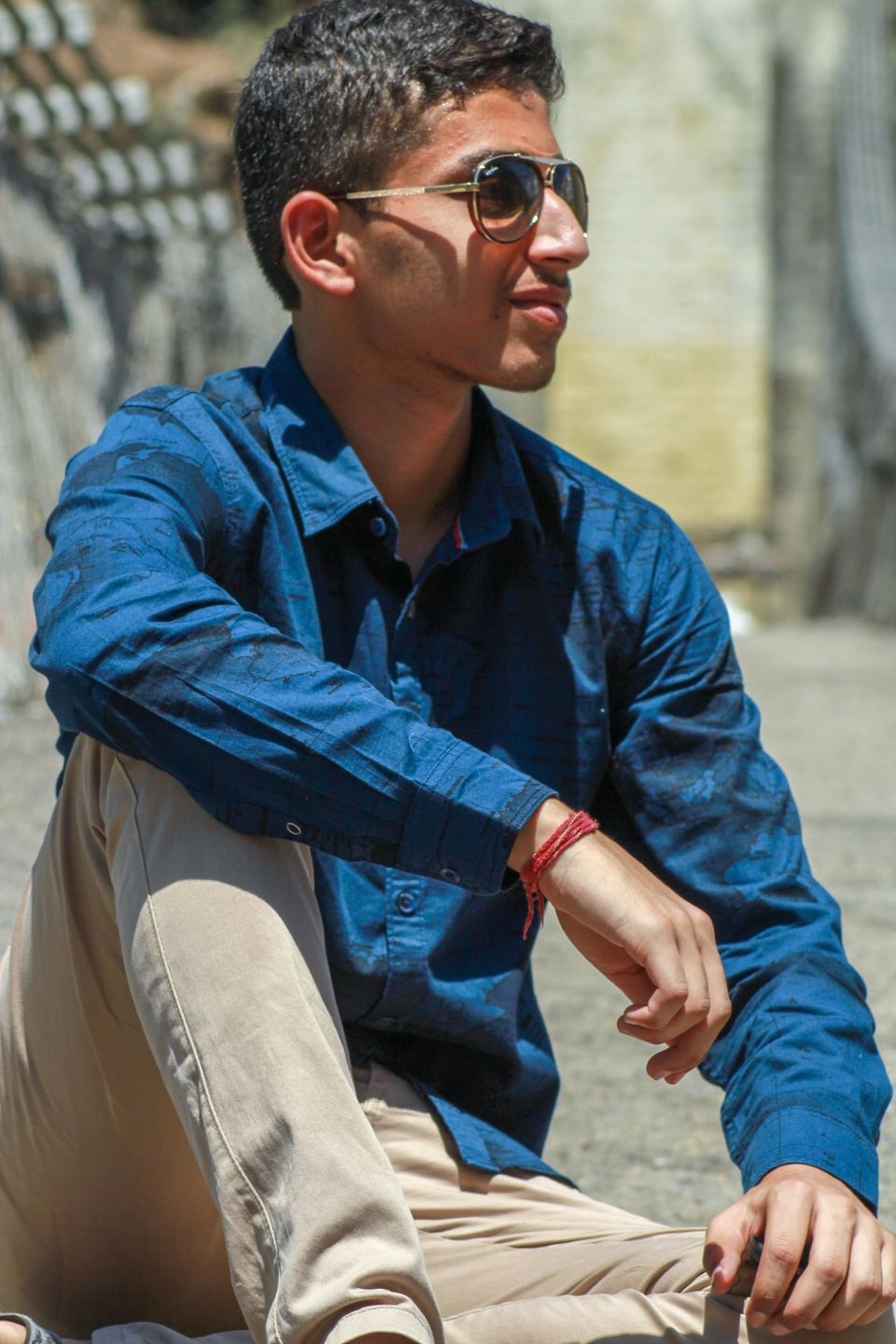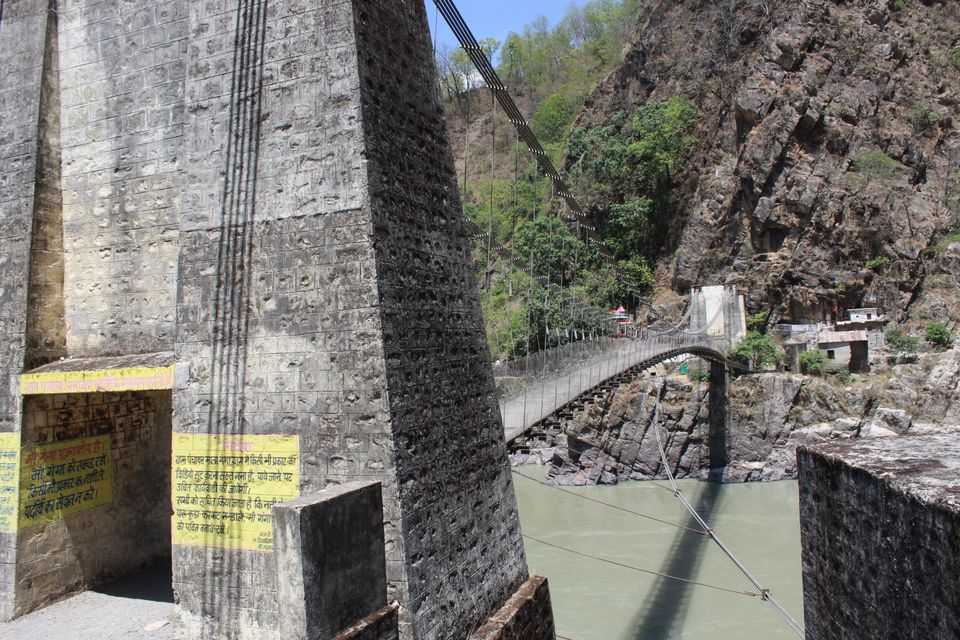 Now driving all the way from Devprayag-Srinagar, another few hours have passed and it was 4 in the evening till we encountered the white sand beaches again, and this time much bigger and lengthier with cold breeze blowing across the river. Mind me this road journey has many points to relieve you of all your traffic stress. Yes! Traffic, you read right. Whenever you are travelling on this road, be ready to tackle that extra cars on the road due to the increasing popularity of the pilgrimage.
Continue your drive towards Rudraprayag where river Mandakini and Alaknanda meets each other and then to Ukhimath where the "Doli" of Kedarnath is kept for 6 months during winters. You can get almost anything here.
End of the day was reaching but poor roads and heavy traffic didn't allow us to reach Phata and we stayed in a small village of Narayan Koti.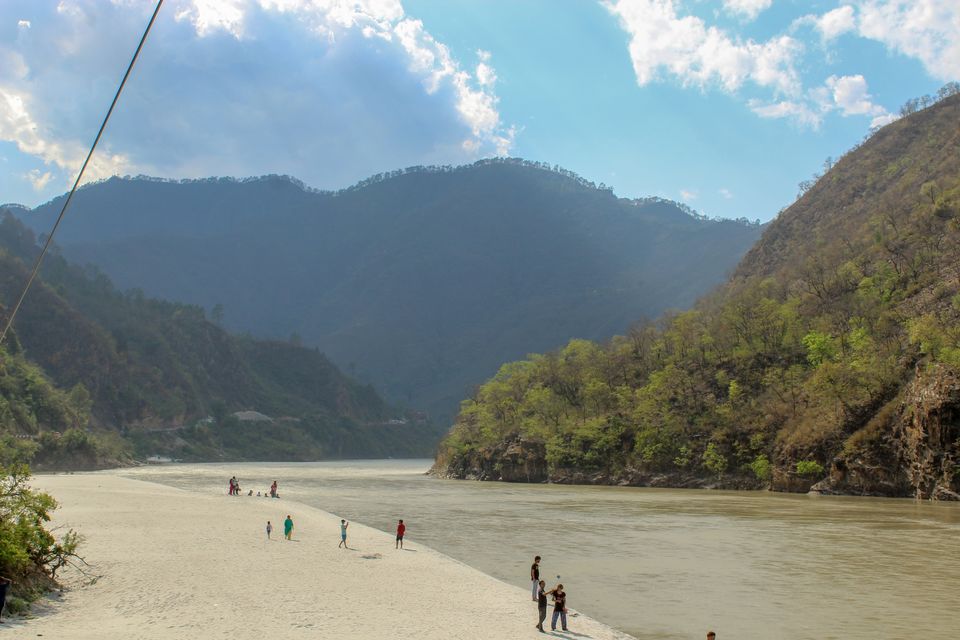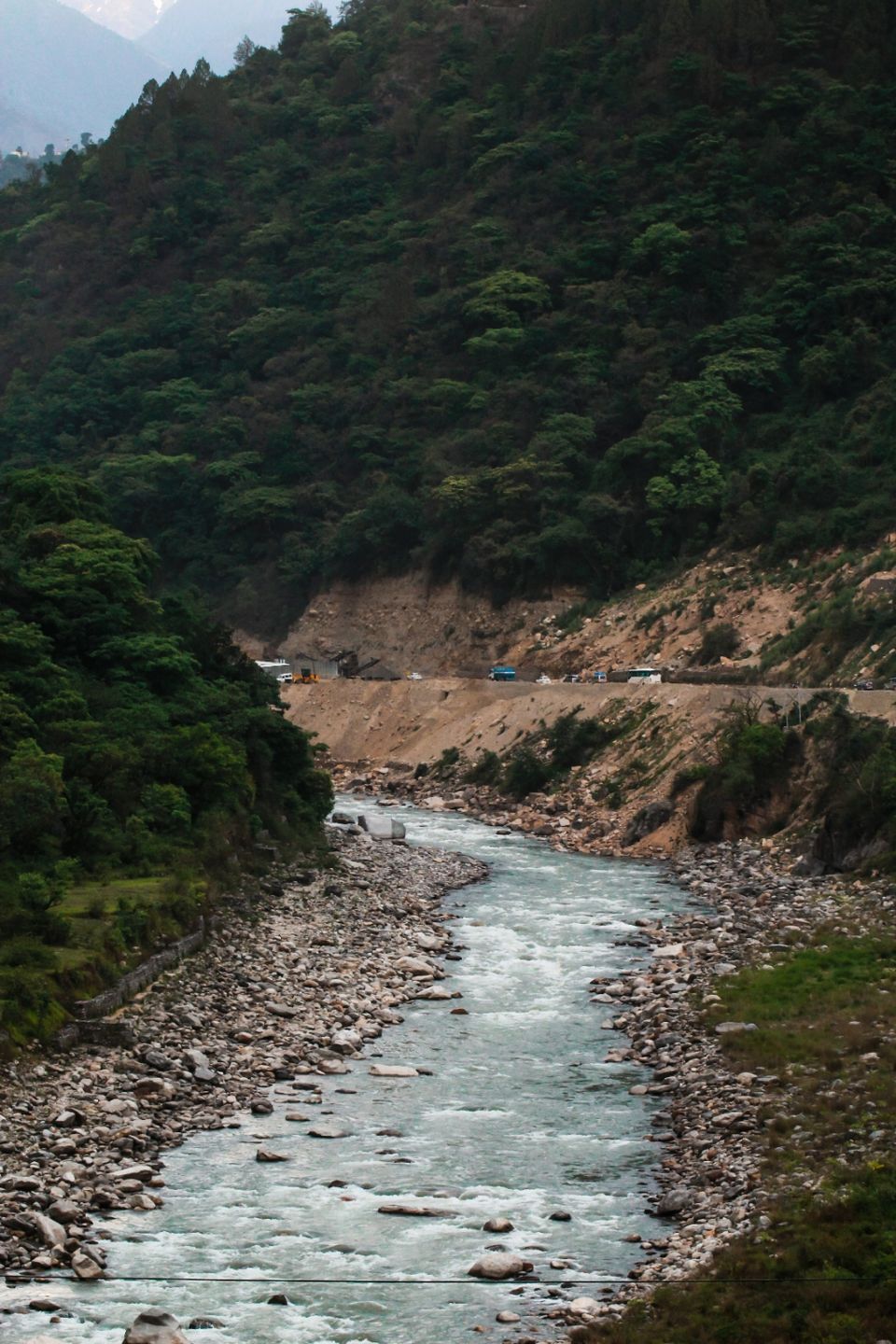 Start packing your bags really early in the morning if you want to skip the long queues for taxi at Sonprayag. And if you have booked an Helicopter then your destination should be Phata.
After hanging in the queue for more than 2 hours, we finally got into a taxi for Gaurikund, the starting point of the 16 KM trek.
The early stretch of trek is just too conjusted and you will feel that why you just came here but believe me as soon as you will complete 7 KMs of the trek and change the side of the valley by crossing Bhimbali bridge, the scenery changes completely. The well laid track is lost, you start walking on glaciers which are 5-6 in numbers in just 9 KM. You gain altitude suddenly and one of the glaciers was more than 100 m long. All of this was quite demanding. And then suddenly we saw a slight sight of the Temple which filled us with joy and motivated us to complete the last 2 KM of the trek with even more speed. It took us 7:30 hours to complete 16 KMs with backpacks.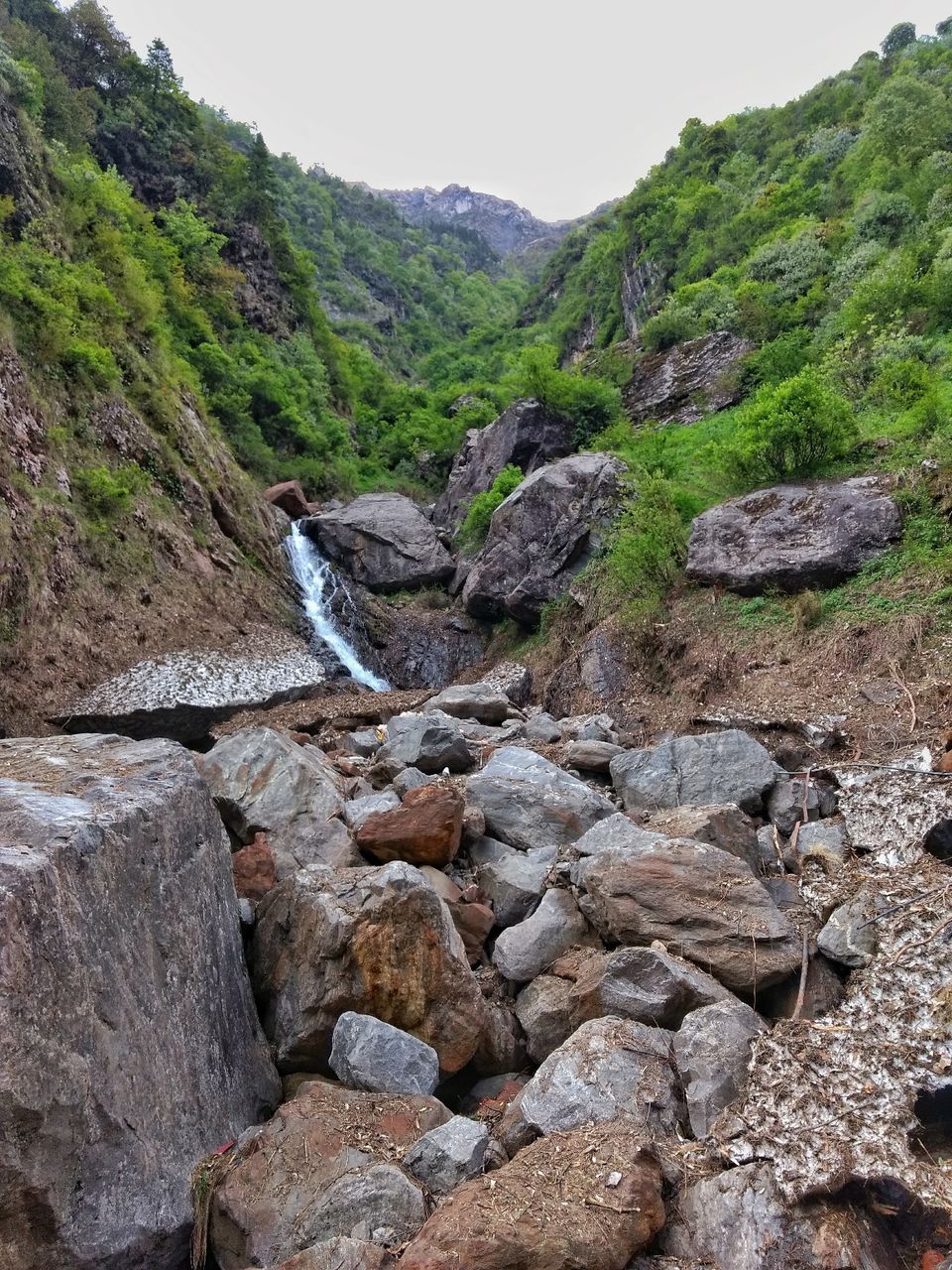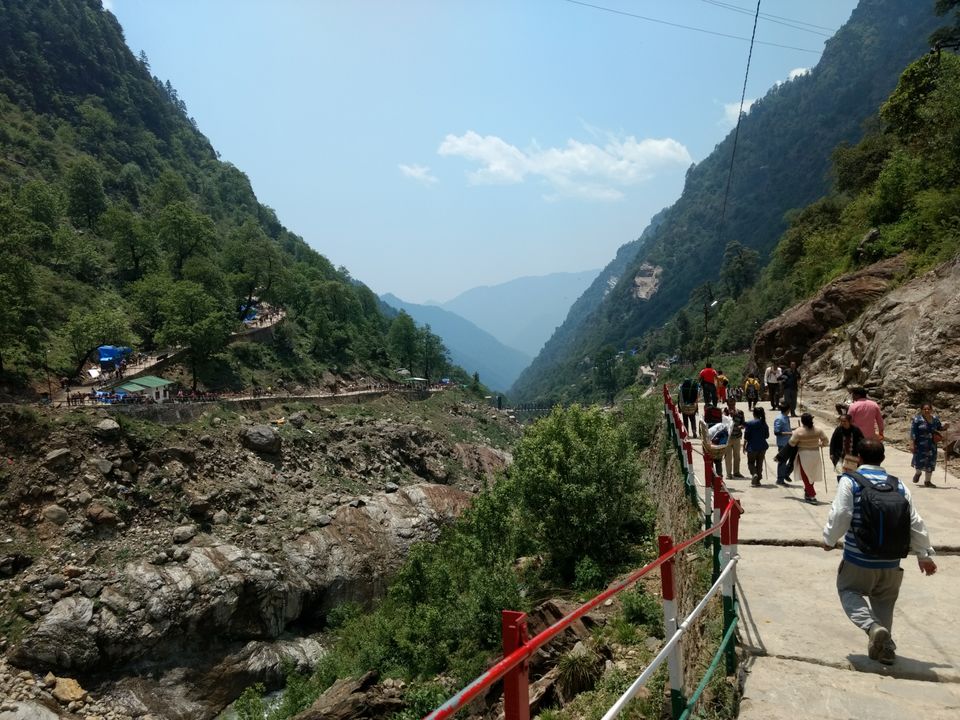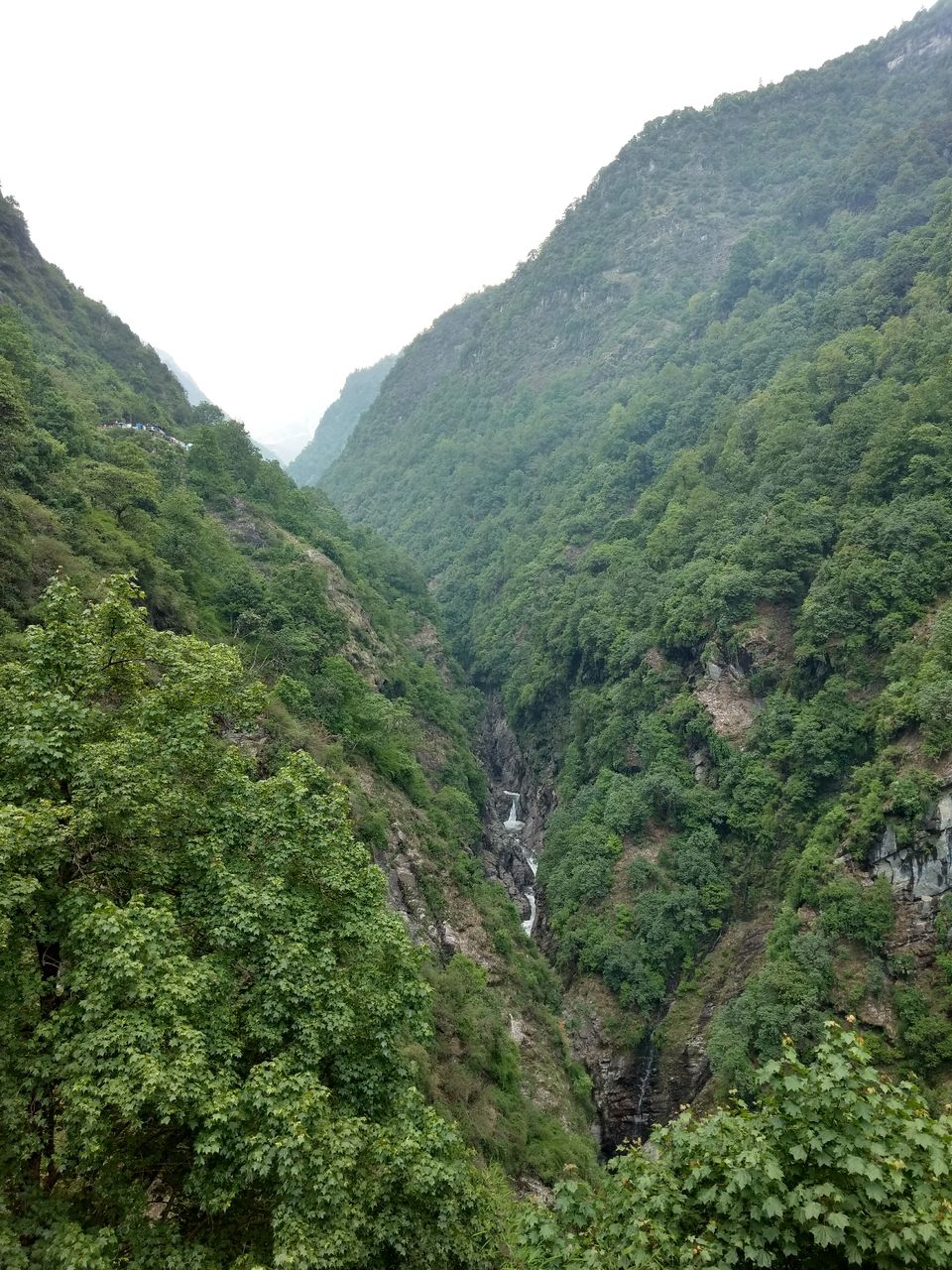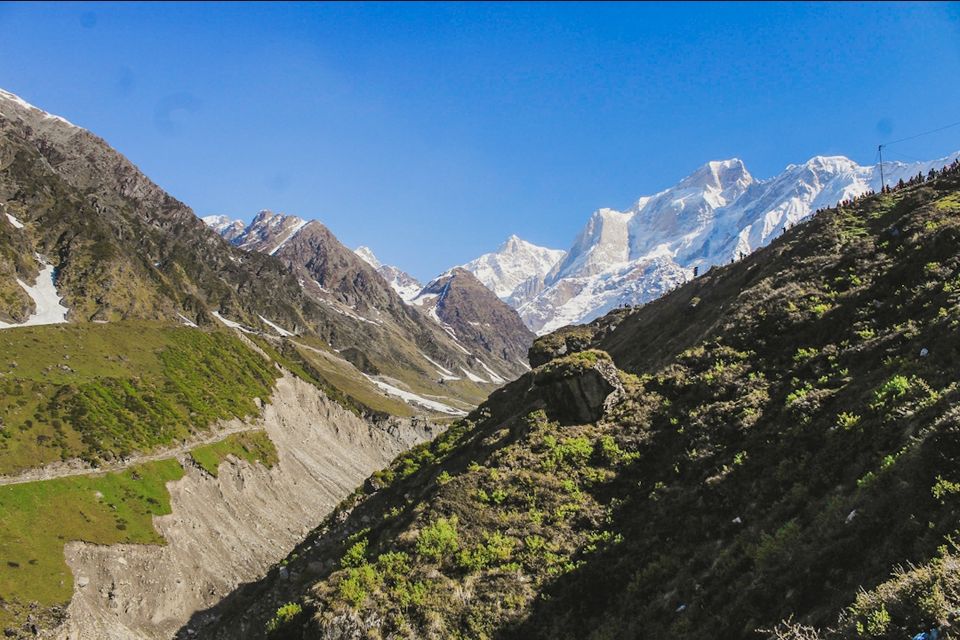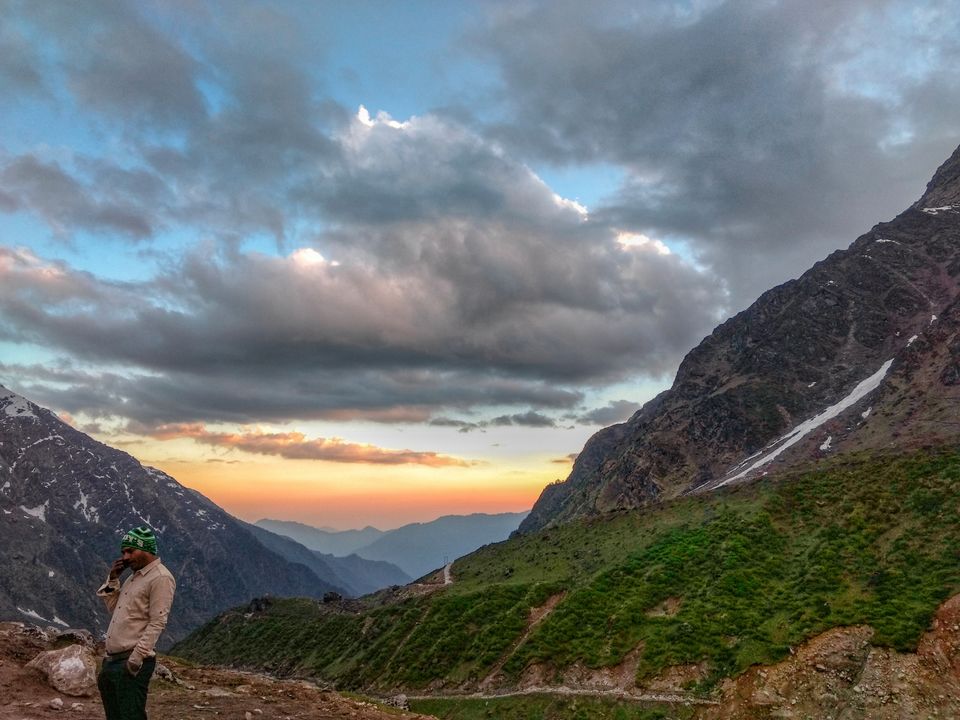 Now it was my second time visiting the Kedar Valley, I've visited once just one year before the 2013 flash floods, so I knew the points that I must be seeing there by trekking a bit extra. Unlike the other travellers, we were going to spend two nights there. And hence, today we trekked upwards in the valley and left the temple behind. The views of the valley were just awesome and also getting a sight of Chorabari glacier from there was no less than a jaw-dropping moment for us. Clicked some photos, meditated for about an hour, and then just got lost watching the whole valley breathing beneath us.
Soon we saw a yogi doing meditation in the serenity of gorgeous Himalayas, and it was pleasure capturing his candid...
You must have heard that weather changes suddenly in mountains, and so we witnessed it that day. When we had climbed up, it was all clear with a bright Sun shining up in the sky, but within two hours, it all grew into a plethora of dark clouds that engulfed the area with darkness and started descending as soon as we can.
We also met some workers from Nepal while they were having Dal and Rice in their lunch. Their hospitality touched deep in our hearts since despite not having much food, they offered a part to us as well.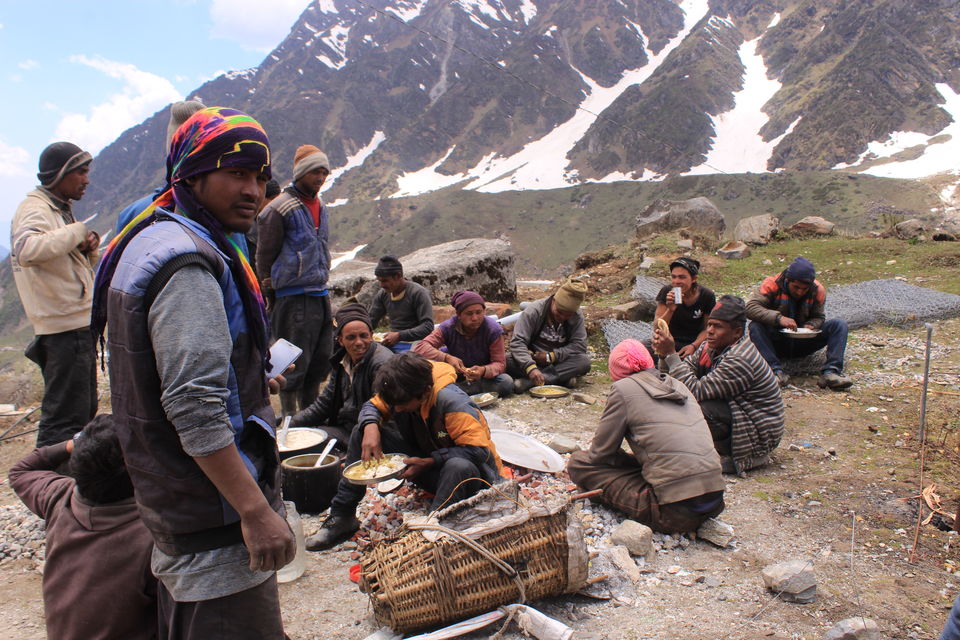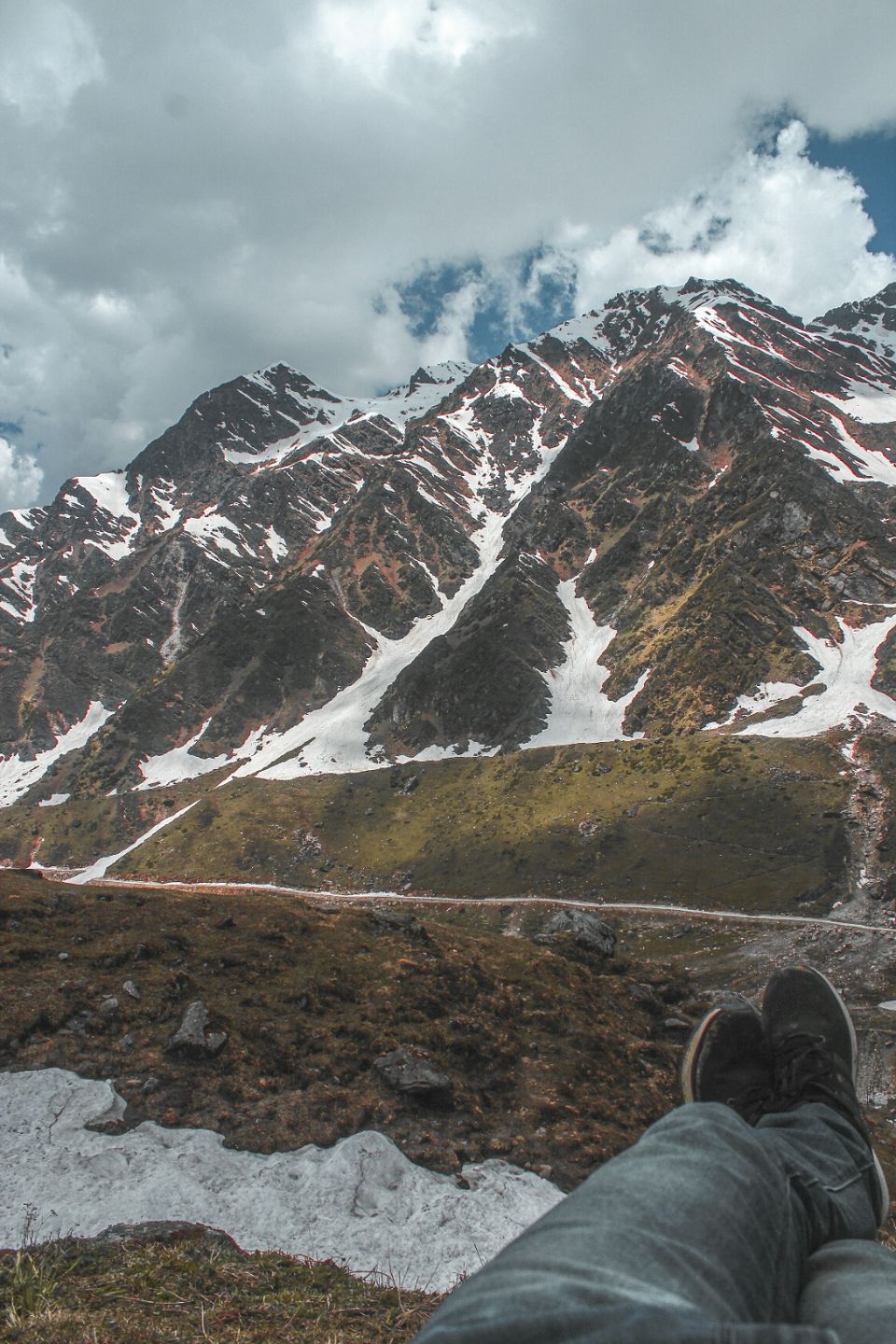 Then we attended the live Pooja in the evening and went back to our rooms for a comfy sleep since we had to wake up early the next day.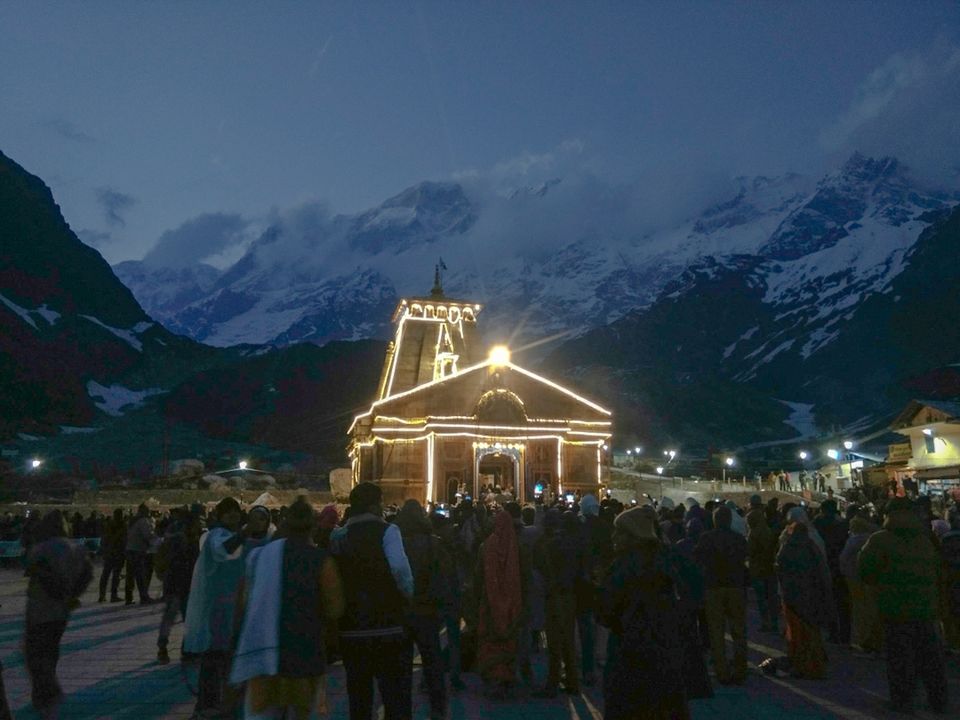 On this trip, everyday you have to start really very early if you want to explore things, since as the day starts, the crowd keeps on increasing. And so we did, waking up at 4 in the morning, taking bath at -5°C with just lukewarm water and getting ready for standing up in the long queue before entering the temple. But as soon as you enter the temple, you forget everything, you just forget each every pain you have taken to reach there. It's a magical place whole inside, you can not take you eyes off the beautiful carvings done on the walls of the temple. Seriously those 15 minutes were the most serene moments of my life.
As we got out we started our trek down to Gaurikund. While descending down I will recommend you taking shortcuts used by local people, as they cut down the distance a bit and saves you from getting in the ways of those horses. Moreover you will get to feel the adventure in these paths when you will walk on glaciers and across waterfalls. Yes, these paths can also be risky at times so always take care while negotiating these tough paths.
It took us just 7 hours to descend down, before we got into our cars. Not much time was remaining before sunset and since it is always risky to drive in dark in mountains, we decided to take a halt at Agastyamuni.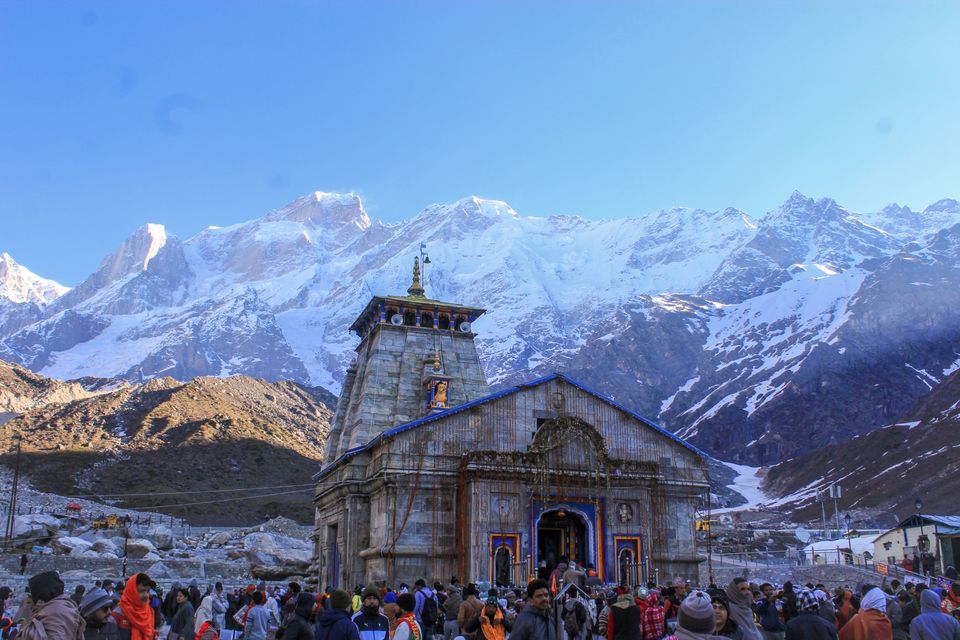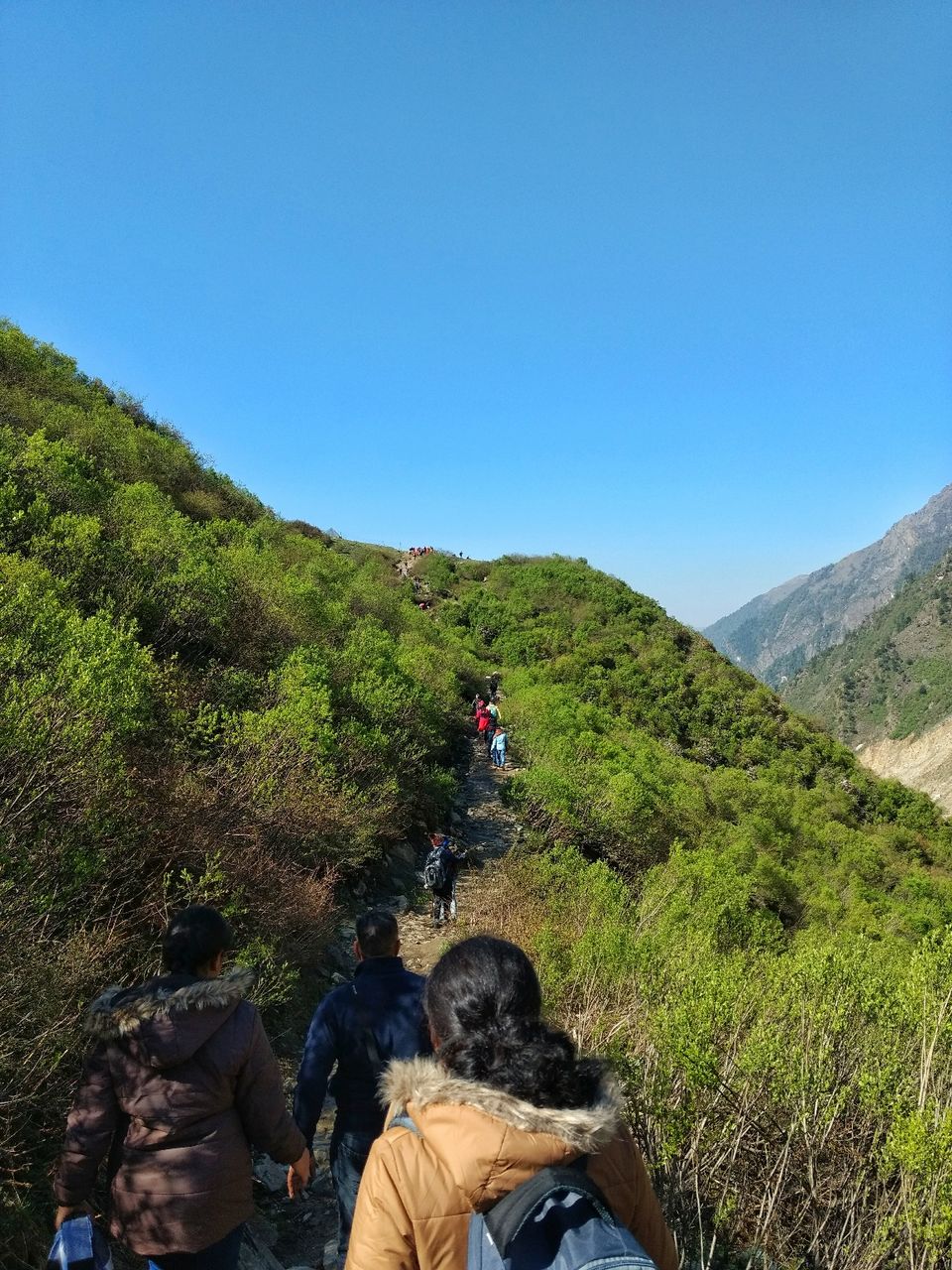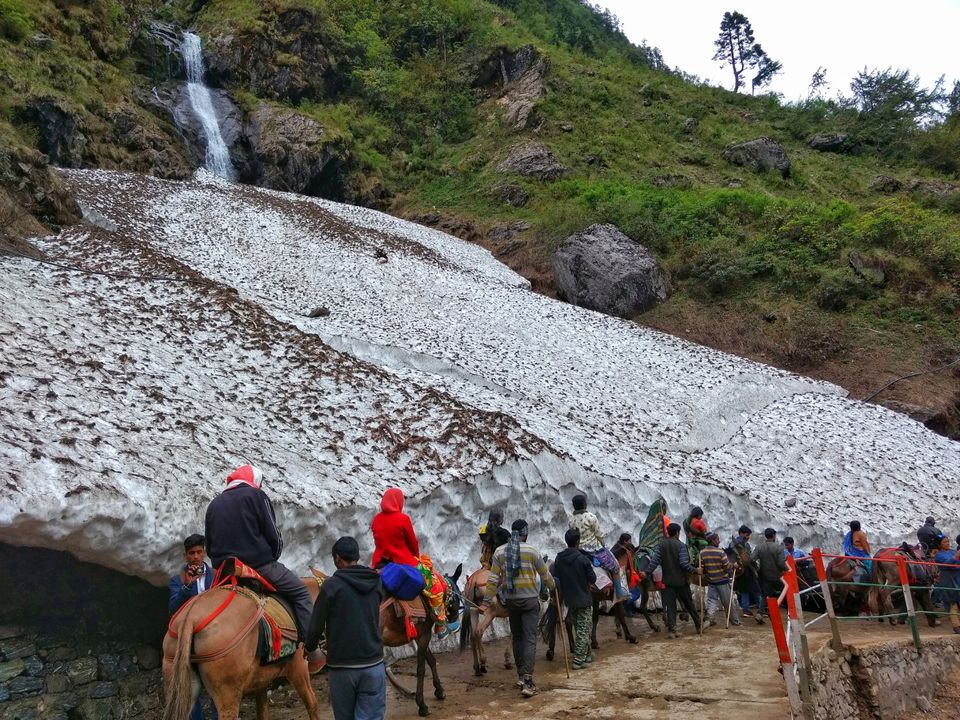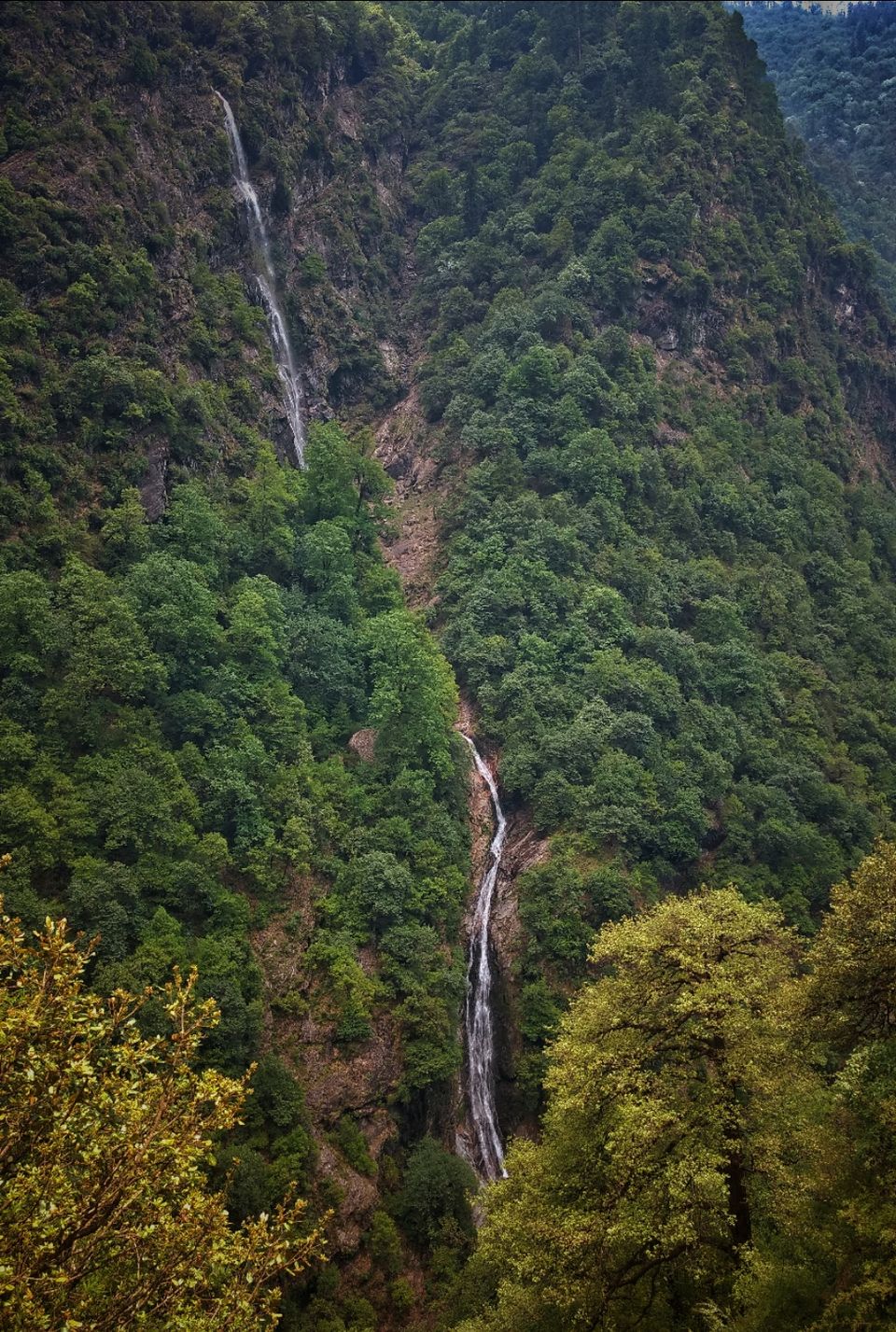 Now today we started our way towards Badrinath, for which we drove upto Rudraprayag and diverge for our destination. There is another route as well where you diverge from Ukhimath and can add Deoria Tal trek and Chopta Tungnath trek in your trip as well, but we were not having much time so we skipped these two beautiful places. The journey becomes much beautiful as soon as you cross Chamoli and becomes totally scenic as you reach Joshimath, since you start gaining altitude very fastly. You better take the window seat for this scenic drive from Joshimath-Badrinath.
When we reached the temple we have to wait for another 1 hour in lines to get inside the temple. And the atmosphere inside the temple was again mesmerizing. My words cannot justify the beauty of the temple. All the pains you took to get one sight of that Lord Vishnu's 'pratima' are totally worth it.
There we also got a chance to meet New Zealand supermodel Rachel Hunter while she was there for shooting for a show on Yoga.
Now it was all how long we can drive before taking a halt for the night. We ate and slept in Joshimath itself.
Now it was a day we spent whole of which in the car itself driving our way back to Delhi. Nothing much to seek out for today, except our break at Karnprayag.
It's one of the 5 'Prayags' you witness in this journey where rivers Alaknanda and Pindar meets each other. I would recommend you that if you want to take a bath in one of these 5 pure river confluences then Karnprayag is best suited for the purpose, since the rapids are not as wild as other 4 with most dangerous ones at Devprayag. But be careful because these rivers can take a different outlook in no time and any careless attitude can land you in trouble since both these rivers carry a lot of volume in them.
You can also have some great food in here in Karnprayag as it is whole of a small town with highways diverging for many popular destinations as well.
The rest of our journey towards Delhi is just like any other road trip.

Hope you like my narration of this beautiful Journey.
Thank you for reading it all to the end. If you like it then please share it with your friends as well.
And don't forget to follow me on insta for being a part of my latest journeys at
@rs_the_wanderer