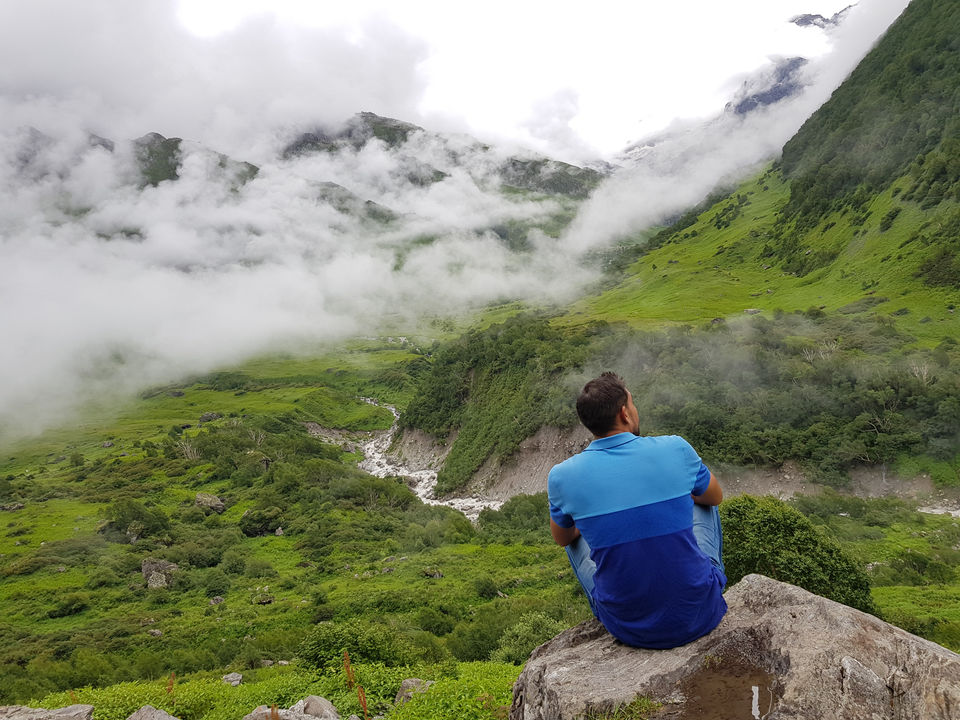 Haridwar- I with one of my friends started our journey to visit VALLEY OF FLOWERS in Chamoli (Uttarakhand ) on Royal Enfield Classic. We performed checks and servicing of bike, took extra clutch wire and acceleration wire, which is necessary as there will be no mechanic shop for long distances in between. We also took raincoats as it was rainy season. We started 11:00 hrs from Rohtak and reached Haridwar 18:00 hrs. We were fortunate to attend the evening prayers (Aarti) at HAR KI POURI. and it was mystical. We took a dip in the holy Ganges. After I visited Rishikesh last year there is an intangible bond with The holy Ganges. I have a great respect and love for Maa Ganga. I still don't why it is so but I again and again want to visit The holy Ganges. We rests in the night and as it was not much crowded got a nice room at reasonable price.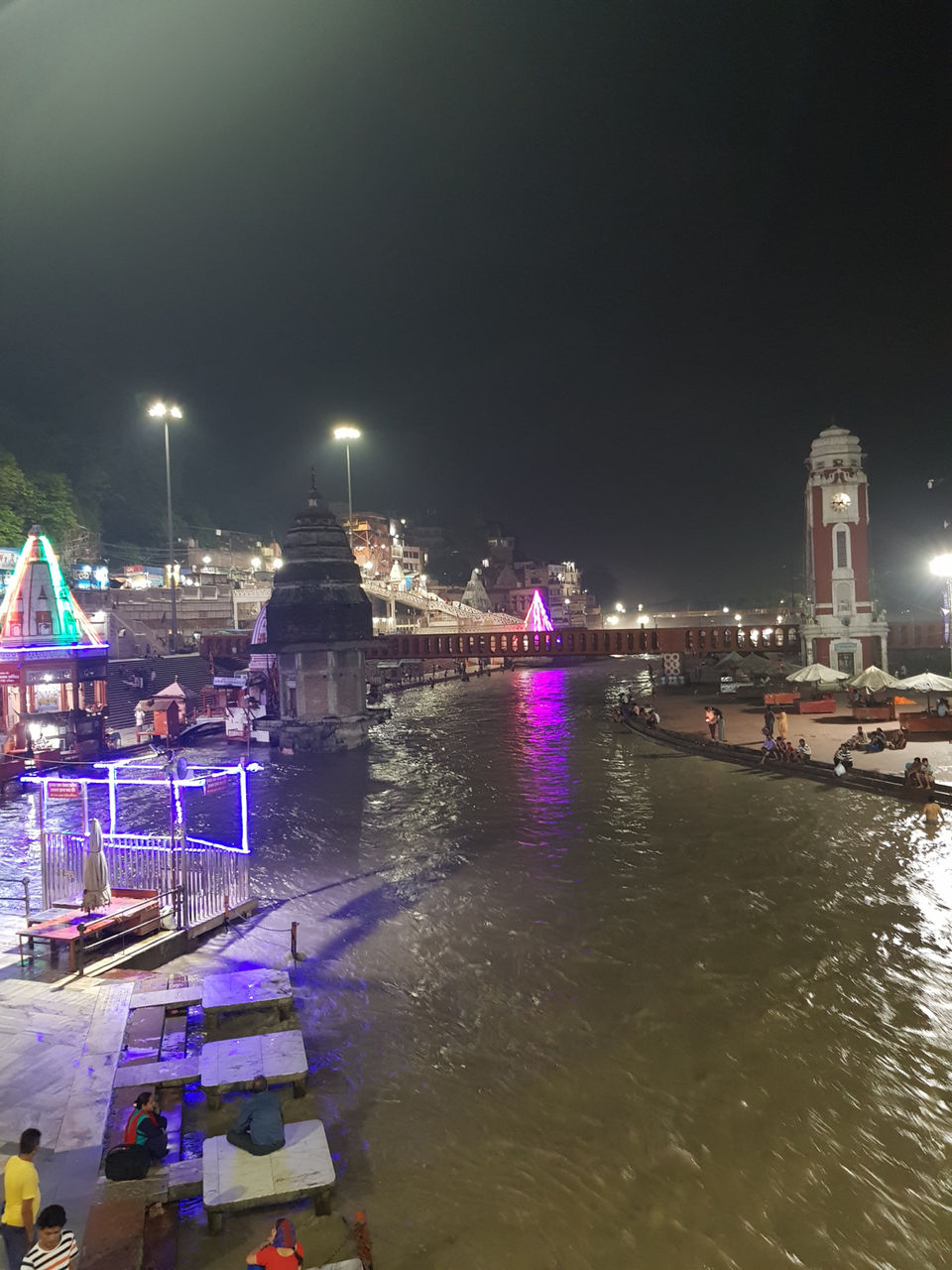 Next day we started our journey and decided to visit Neelkanth in between. We reached and have Darshan there and got to know about Goddess Parvati temple nearby. We decided to explore. It was an unpaved and secluded place and that's why it's beauty was untouched and the view there was still fresh in my mind. There was a small village and a small trek to visit the temple which I say worth taking. We were proud to visit such a beautiful place. Then we started again and here the rain started. Here our raincoats were saviours for us. We enjoyed Tea and Maggi on a roadside shop. The journey to Karnprayag was very beautiful as it was rainy season and greenery was at peak and Clouds cladded mountains made it more beautiful. We reached Karnprayag 20:00 hrs. There were not many choices for hotel so we rented a cheap but clean room.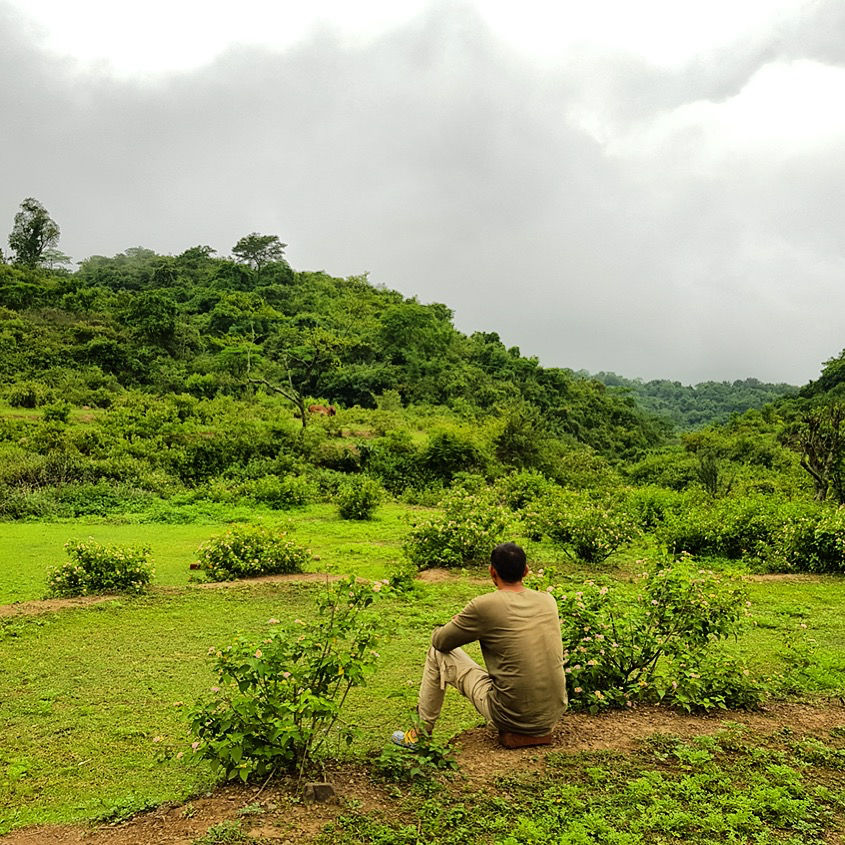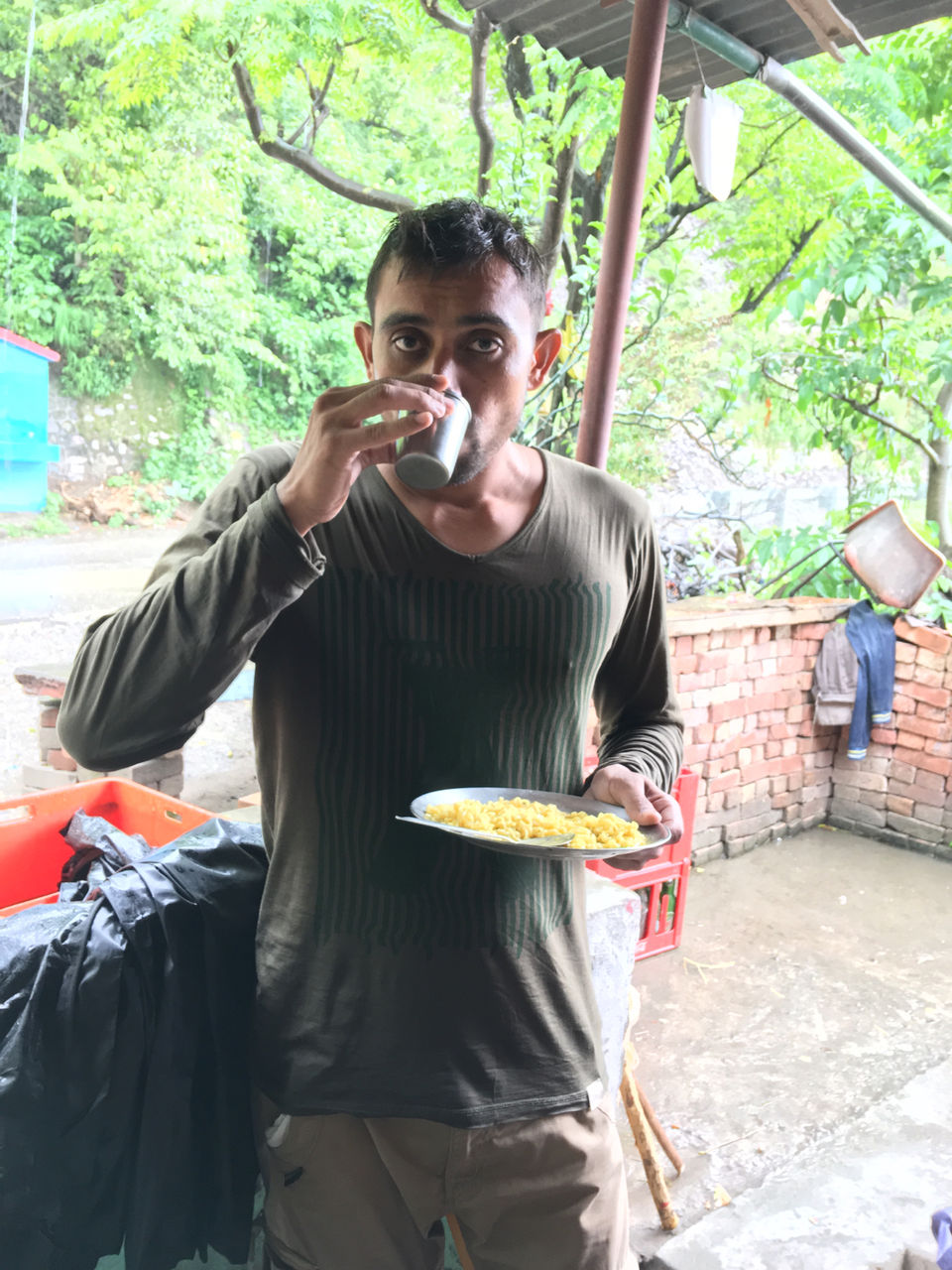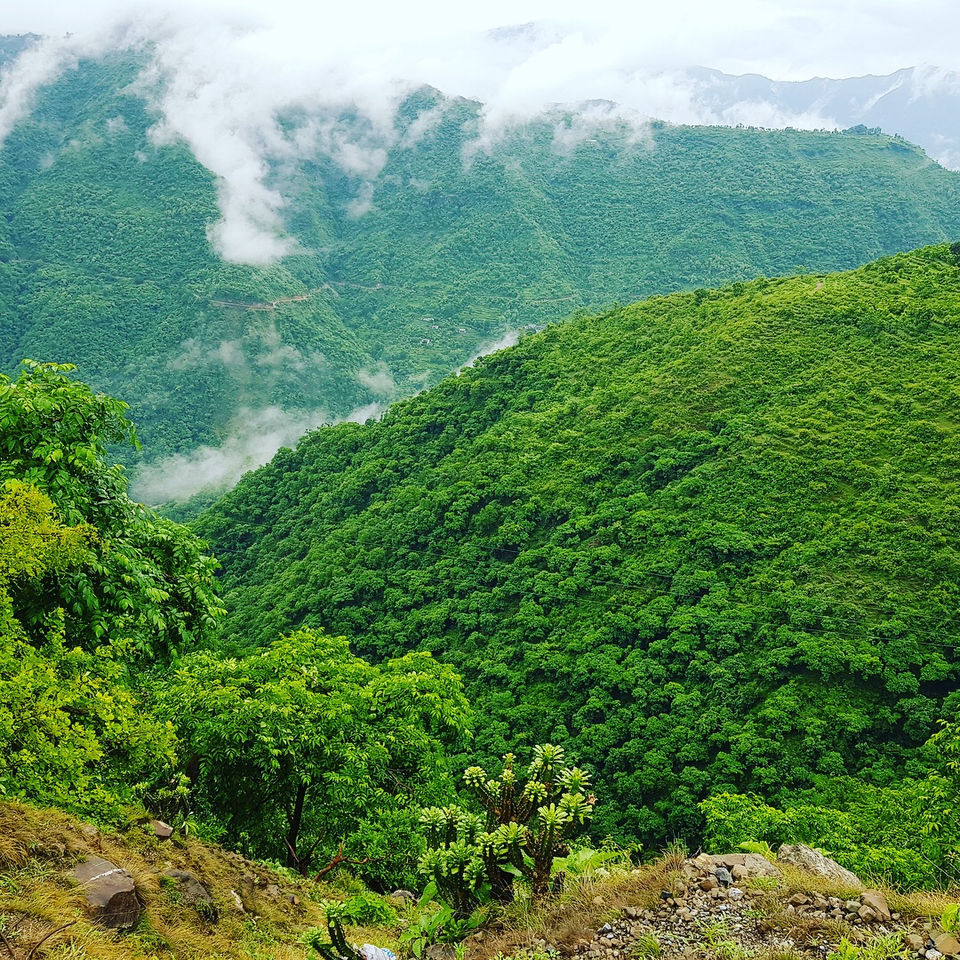 Next day we started for Chamoli and as we came out of Karnprayag town we saw newly opened hotel we halted and had breakfast and it was very good hotel at very attractive price and had a very beautiful riverside view. We regretted that we couldn't find it later. Friends I recommend to stay here if you visit. It's name is Hotel Karnprayag. Anyway we started again after tightening of chain of bike. It is necessary in journey. The view in between were beautiful and we paused at some places to admire the beauty of nature. We also faced intermittent rain and raincoats are again saviours. I also had a phone number of uttarakhand tourism department which will tell you if there is any landslide, road closed or heavy rain alert and it proved very useful. The road to Chamoli was open but road to Badrinath was closed that time due to landslide. In rainy season it is always precarious in mountains but then also we have to explore. We reached Joshimath in afternoon and stopped for lunch and came to know about NarSimha Temple and Adi Shankaracharya's
throne(gaddi). We visited there and we reached Govind Ghat via Tapovan by 15:00 hrs. Govind Ghat is like a base camp for valley of flowers. And from here Badrinath was nearly 35-40 kms and is an hour journey on bike. We enquired and found the road was just opened. We have time and in evening couldn't to go to valley of flowers so decided to visit Badrinath.And this impromptu decision turned out most beautiful. The path was very very beautiful with the Himalayan range. I saw the highest and most beautiful mountains of my life. This was most beautiful path of the journey. We reached Badrinath and offered prayers. The temple of God Vishnu is beautiful and situated on the bank of Alaknanda and its origin is also there. we saw wonder of nature. Along the bank of river there is hot water spring which is beneficial for skin. It is a wonder that chilling water of Alaknanda and hot spring water on it's bank. We then came back to Govind Ghat as weather was changing. The path to Badrinath is very precarious with landslides and very narrow passages at few points otherwise the road is new and wide. We stayed at Govind Ghat. There is a big Gurudwara also, one can stay there also. It hosts pilgrims toHemkund Sahib. A small market also for a few needful items.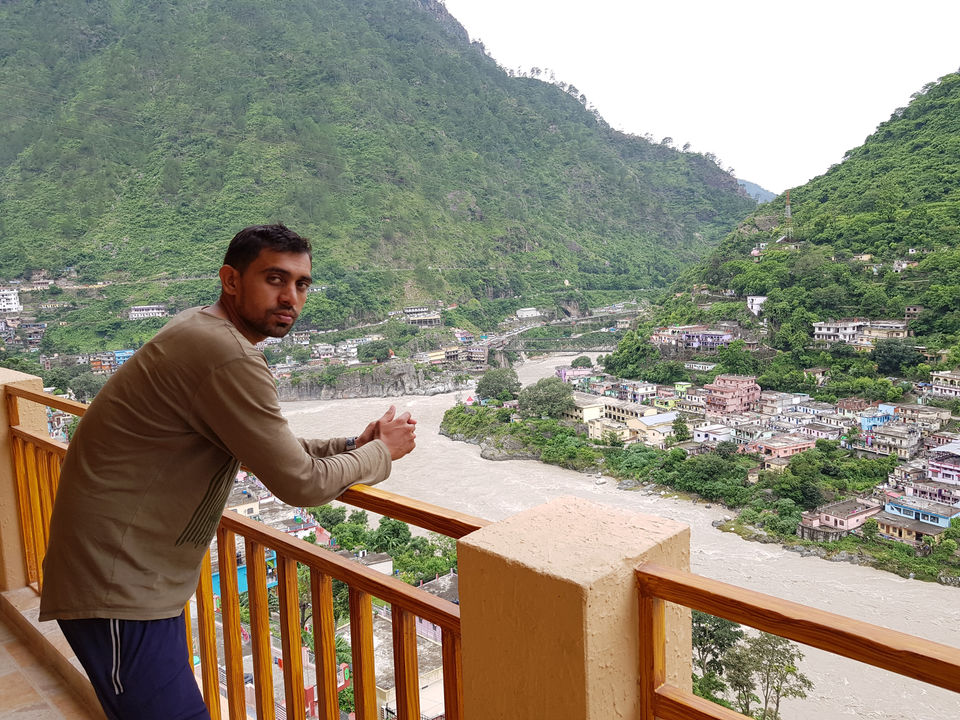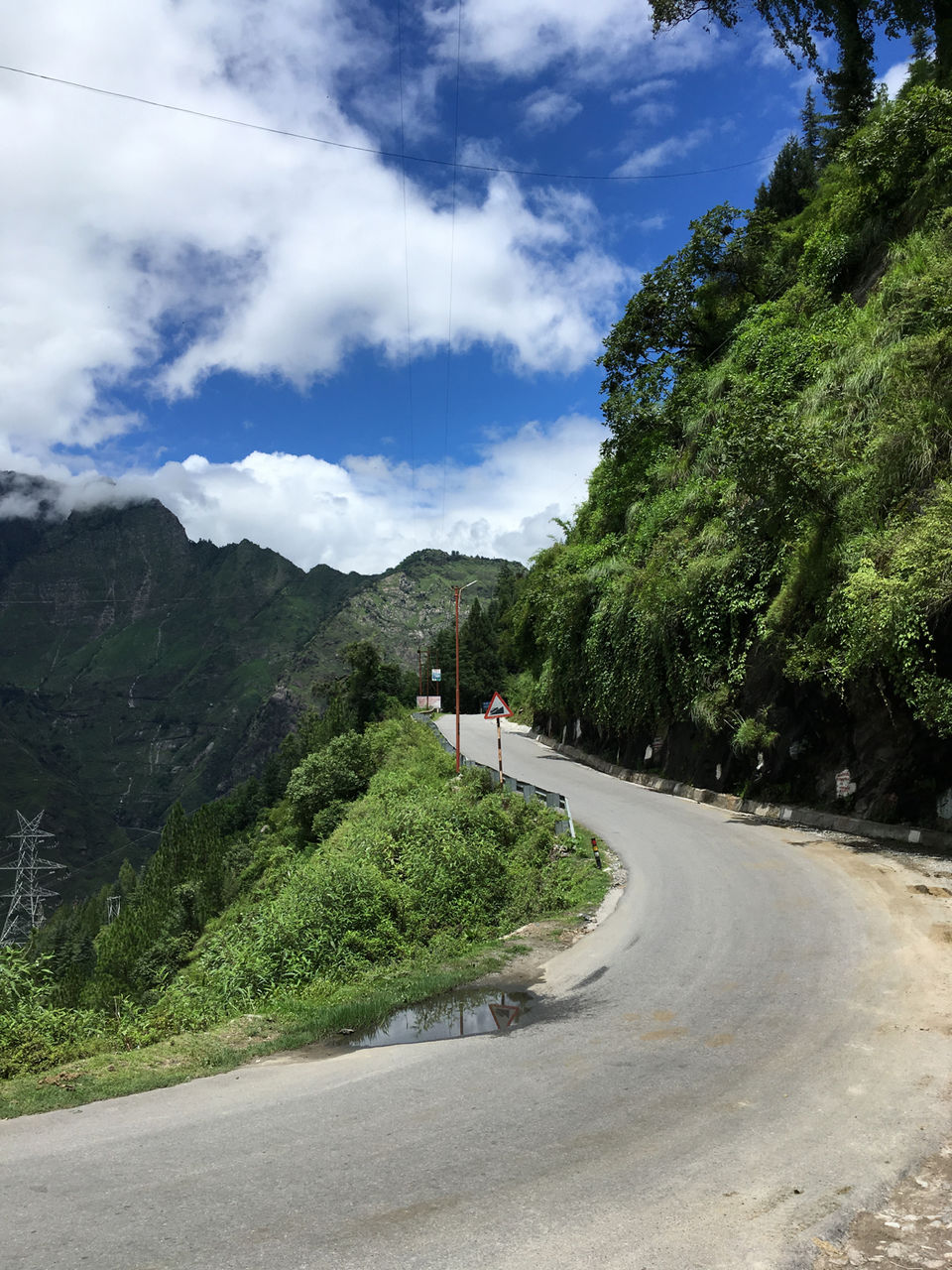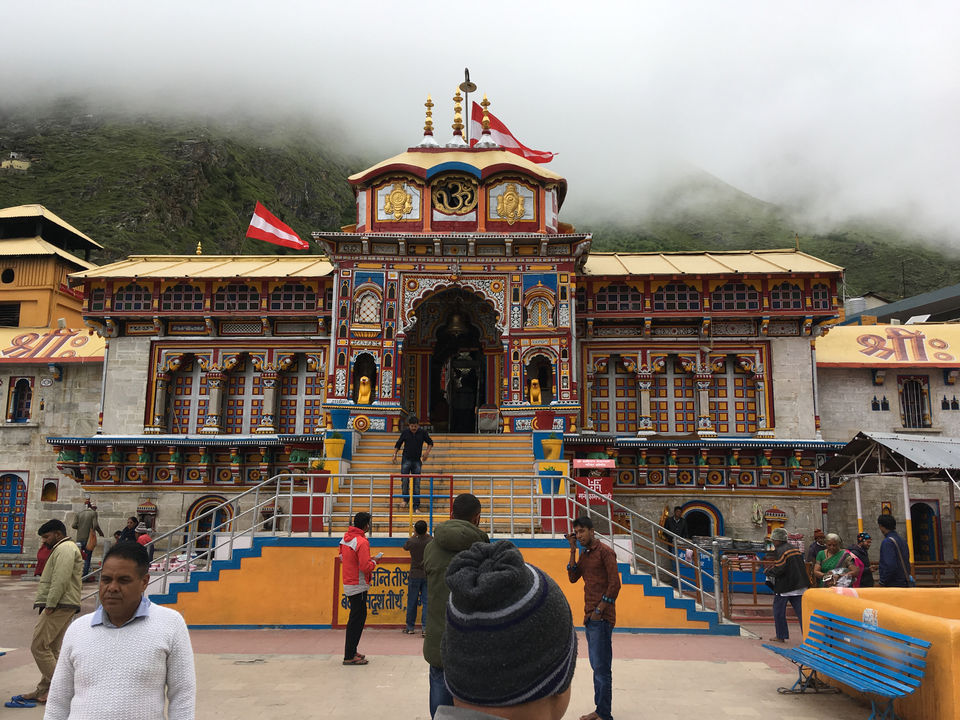 Govind Ghat to Ghanghria-
We registered to visit Hemkund Sahib. It is good for your own safety. We went to pulna the first village in a vehicle which runs to pulna. We parked our bike at Govindghat as it is a trek to valley of flowers and Hemkund Sahib. It is an arduous trek of 11 km from pulna and I suggest not to go too fast. It needs 3-4 days to visit both valley of flowers and Hemkund Sahib. We enjoyed the picturesque view in between and had rest and snacks in between. Reached Ghanghria 15:00 hrs. After 12:00 you are not allowed to go further. From pulna you can get a porter or pony if you don't want to go by walk and helicopter facility also available from Govind Ghat to Ghanghria. Ghanghria is a beautiful Next morning we we decided to visit valley of flowers and it's a 3 km trek from Ghanghria. I suggest to have good trekking shoes and a stick for support or your foot will be sore and you will not enjoy.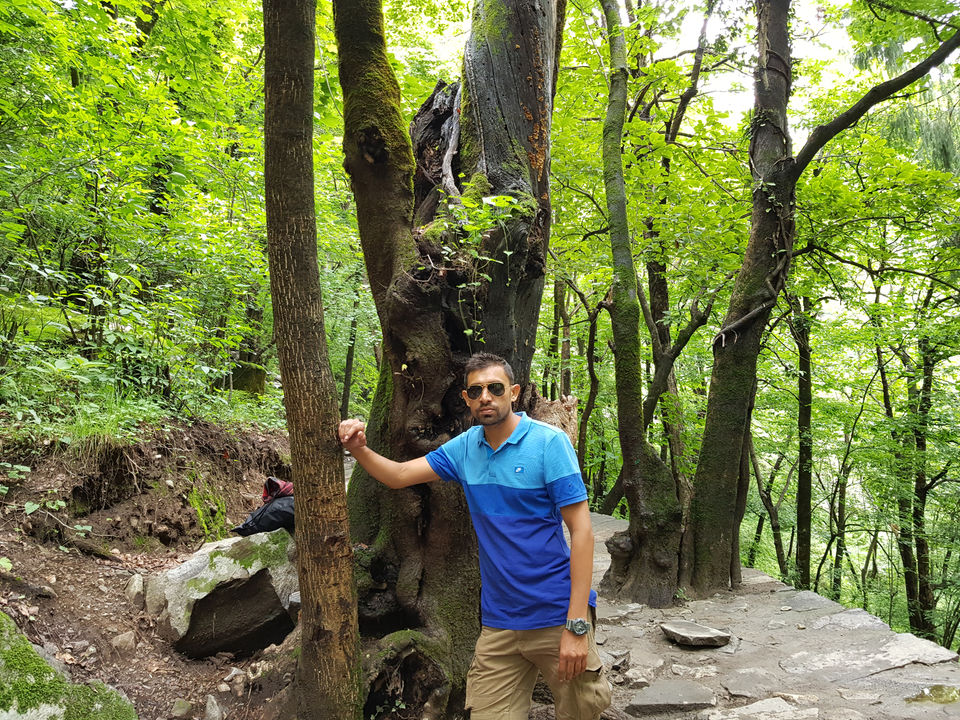 Ghanghria to Valley of flowers-
We trek for 3 kms and it was a very narrow path but it's beauty is untouched and it is very beautiful path. We entered the valley and just one view was enough. We were above clouds. It looked clouds were also travelling with us. It was breathtaking. There were colourful flowers every where and a broad smile and happiness with a shine in eyes cane at instant. All hardships were paid off and tiredness gone. The nature was at it's best. We roamed in valley which is in nearly 4- 5 kms. We enjoyed the views. Drank the pure mountains water and I swear mineral water doesn't stand in front of it. We could see clouds flowing and we were above them. The views were awesome. We returned to Ghanghria. And please always keep your raincoats with you and some food and water also. Minimum baggage will help in enjoying more.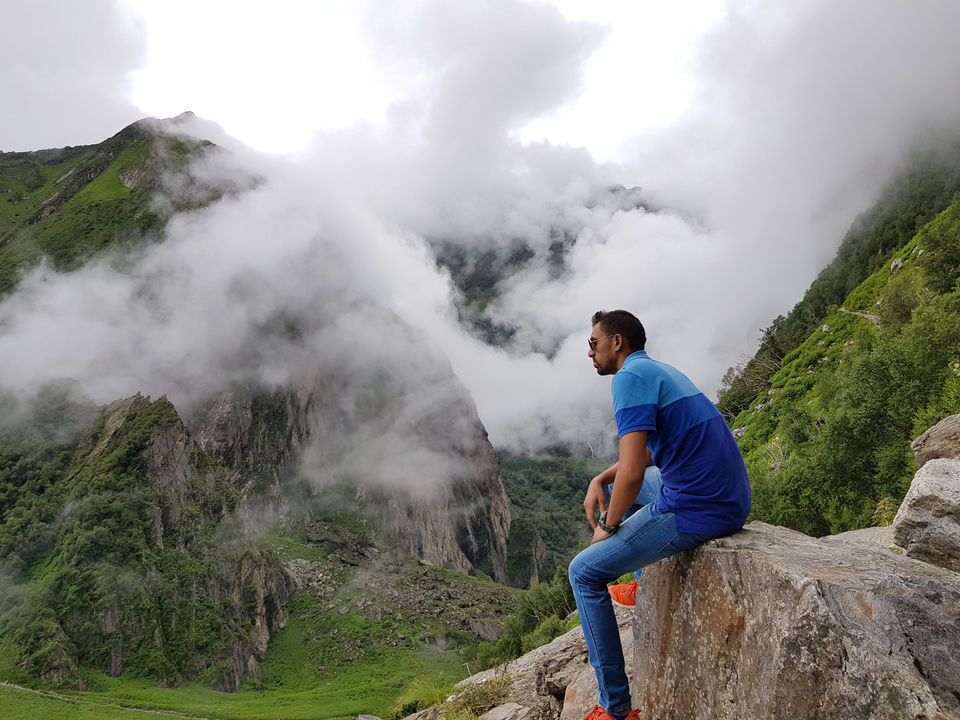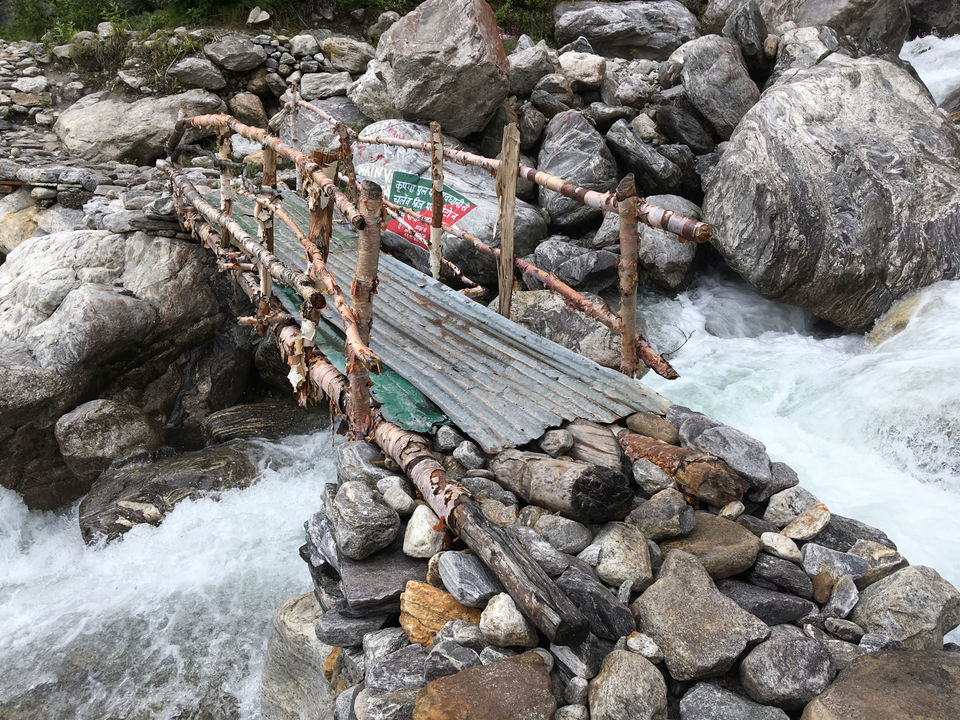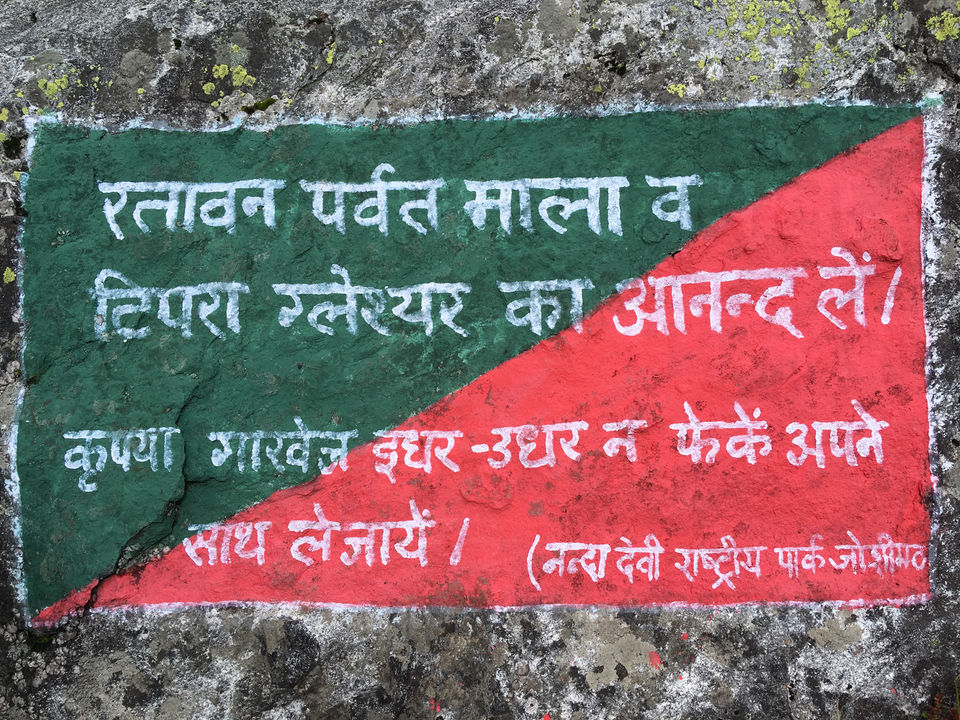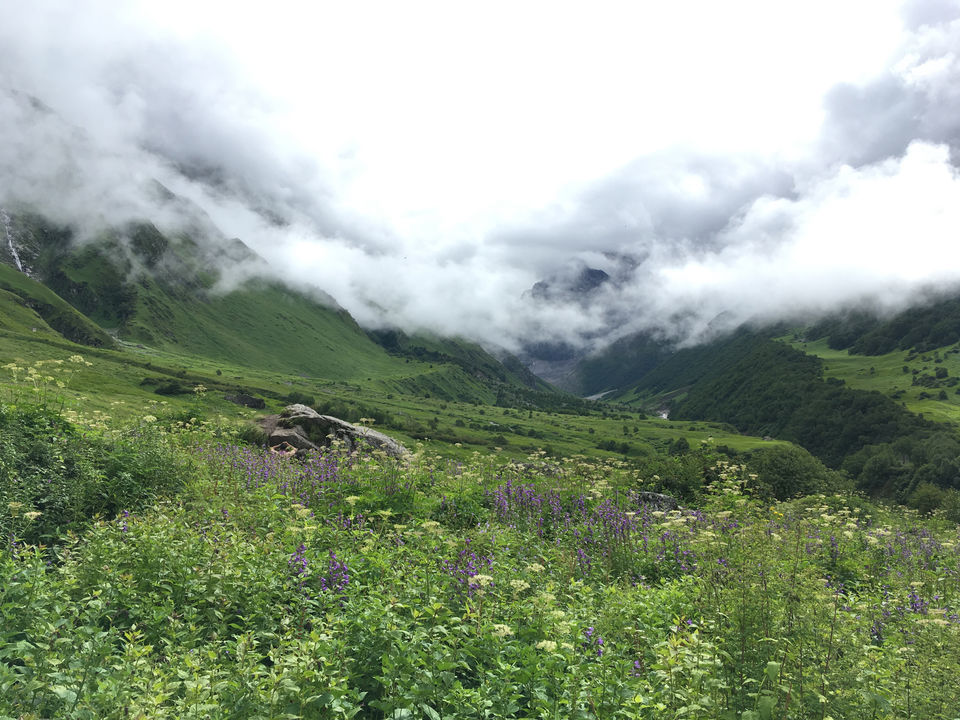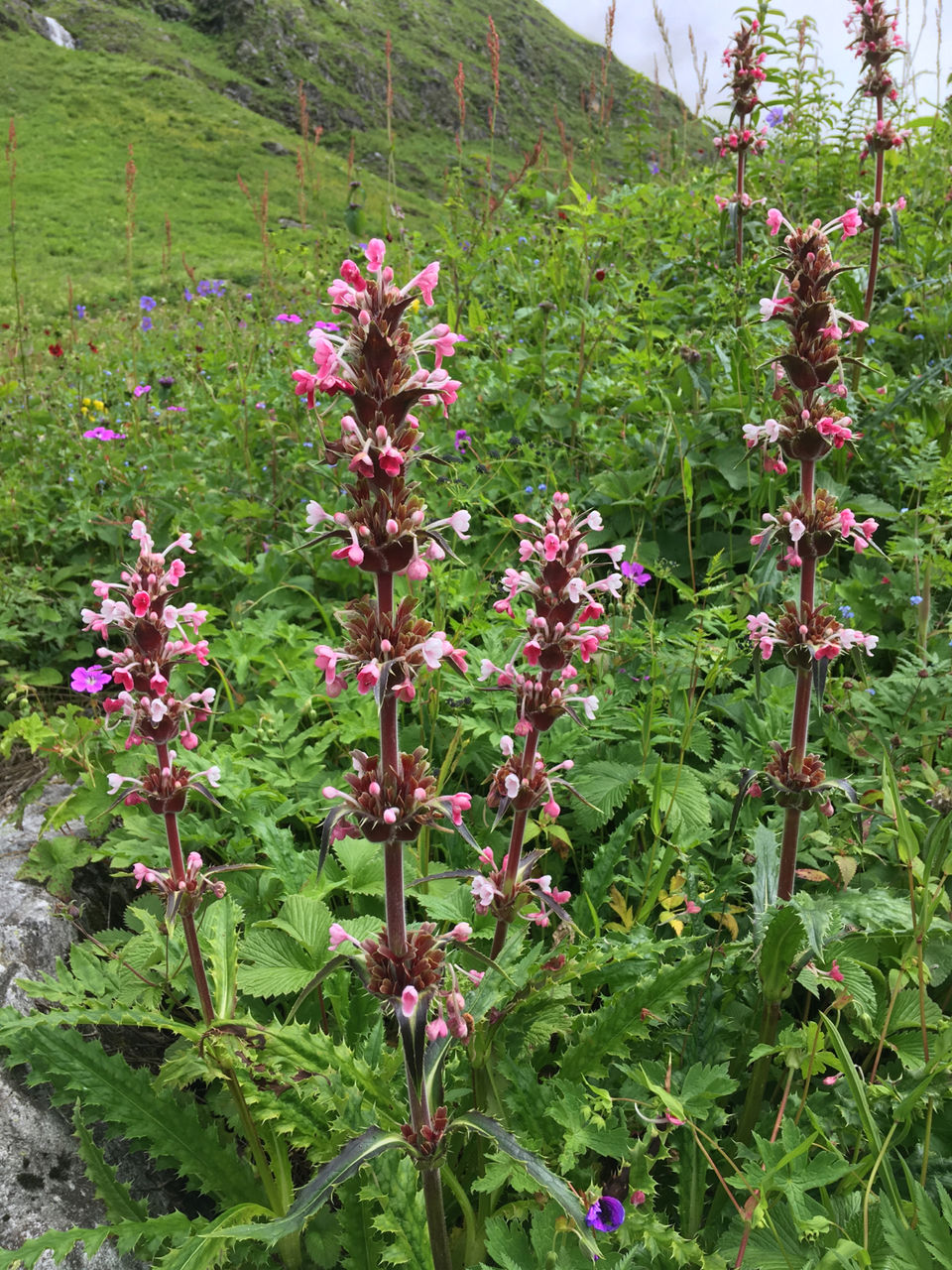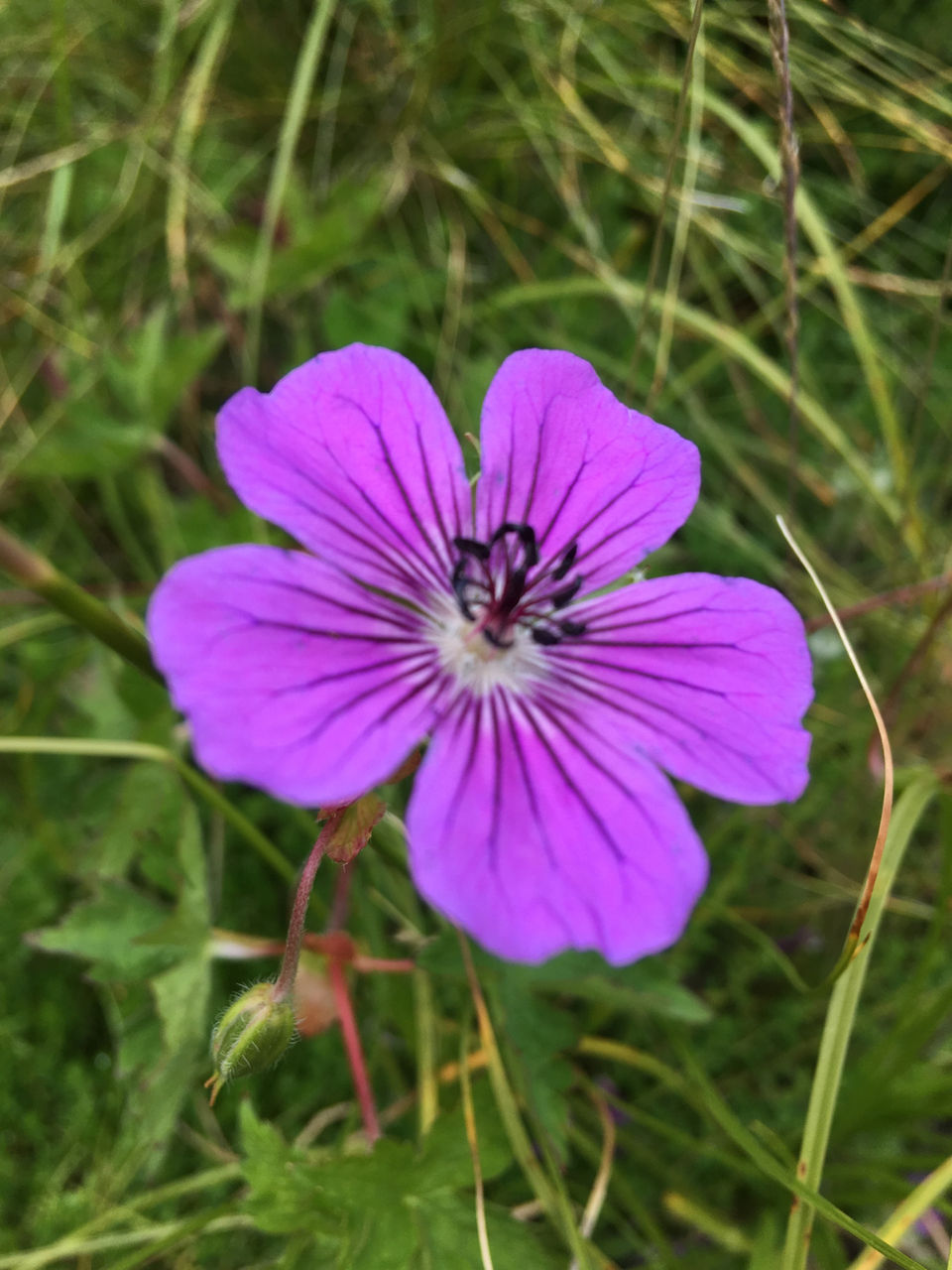 Ghanghria to Hemkund Sahib-
Hemkund Sahib is a Holy Sikh Pilgrimage site with a Gurudwara and a kund (pond). It is situated at a steep and arduous 5 kms trek from Ghanghria. Porters/ pony can be hired. And don't forget your raincoats. You can get polythene ponchos also for as low as 30 Rs. We started early morning and experienced some very beautiful views. There are small shops which offers snacks and tea in between. Reaching there we took a dip in the kund and believe me it has the coldest water I have ever experienced. As the water comes directly from glacier and that's why it's name is Hemkund (ice pond). We offered prayers in Gurudwara and returned. We decided to reach Ghanghria by evening to save one day, but it was very difficult and arduous task. Come down to Ghanghria same day if you are in good physical fitness as coming down is more difficult because whole body weight will come on knees and foot fingers also feel much pressure. We returned to Karnprayag and reached by 20:30 hrs and stayed in the hotel Karnprayag which we regretted of not staying and food and stay was best of whole journey.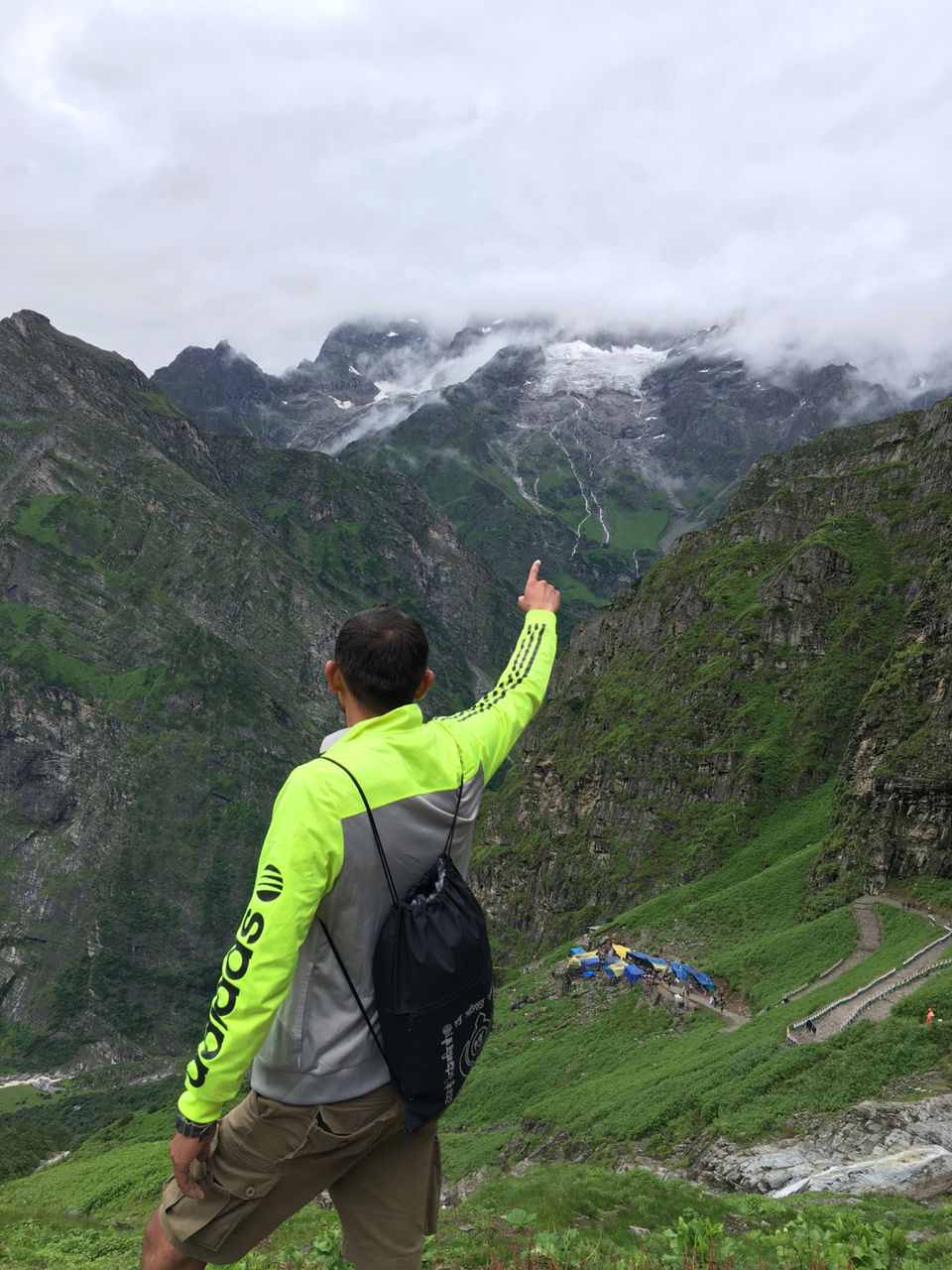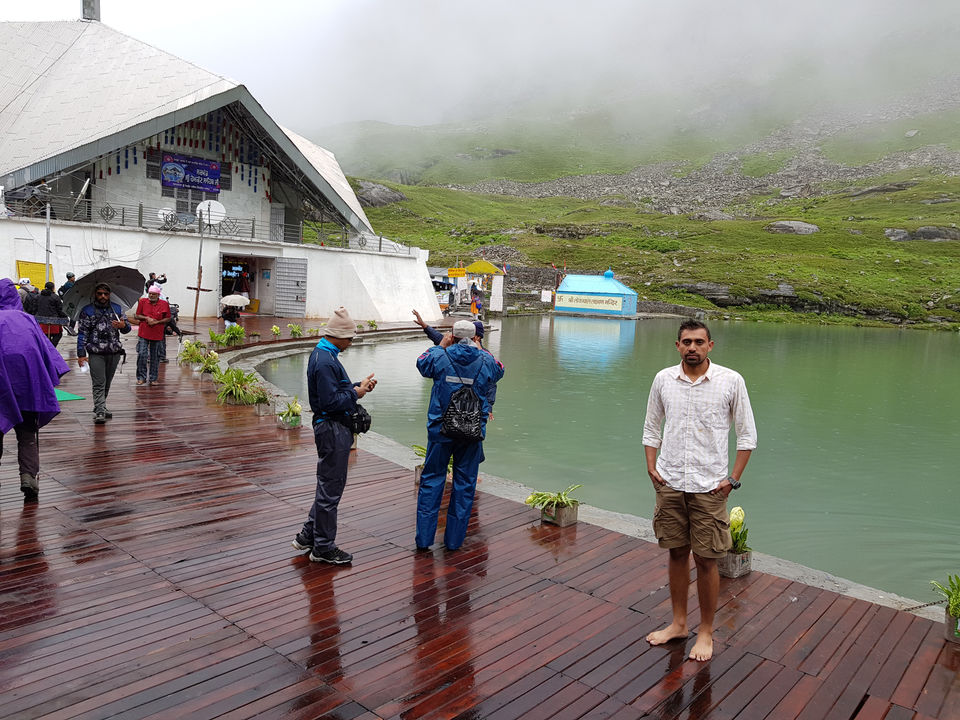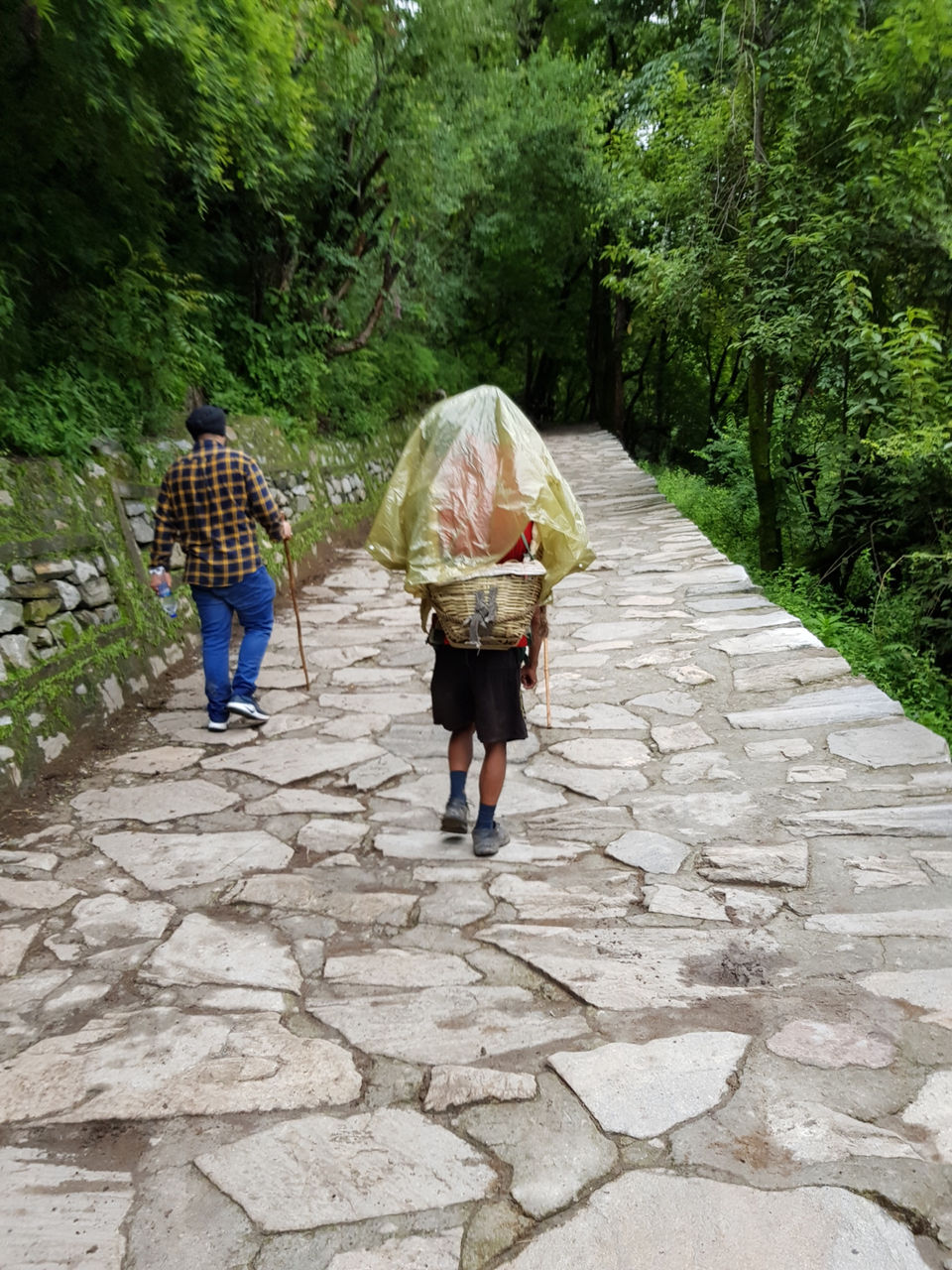 We started our journey back to home with the beautiful memories for life and views that we watch in tv only. It was one of the best journeys and very close to my heart.