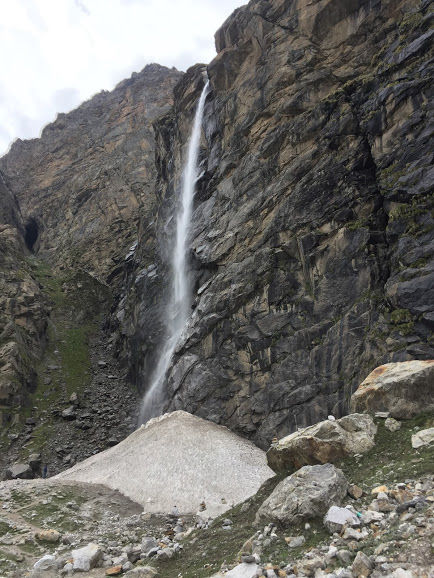 Vasudhara Falls is a more than 300 ft high waterfalls located at an altitude of more than 12000 ft covered by Himalayas. These falls are located on the way from where the Pandavas started their journey to the Heaven.The trek to vasudhara falls starts from Mana Village, Badrinath, Uttrakhand.
Details mentioned in : https://wordpress.com/view/vasudharafallstrekking.wordpress.com
Badrinath Temple - Heavenly Abode
Shri Badrinath is one of the char dhams of India which is believed to be the abode of Lord Vishnu. It is situated on the banks of Alkananda river(the source Alka Puri is situated just few Kms from the temple)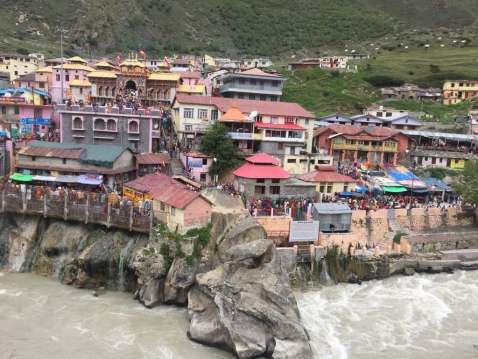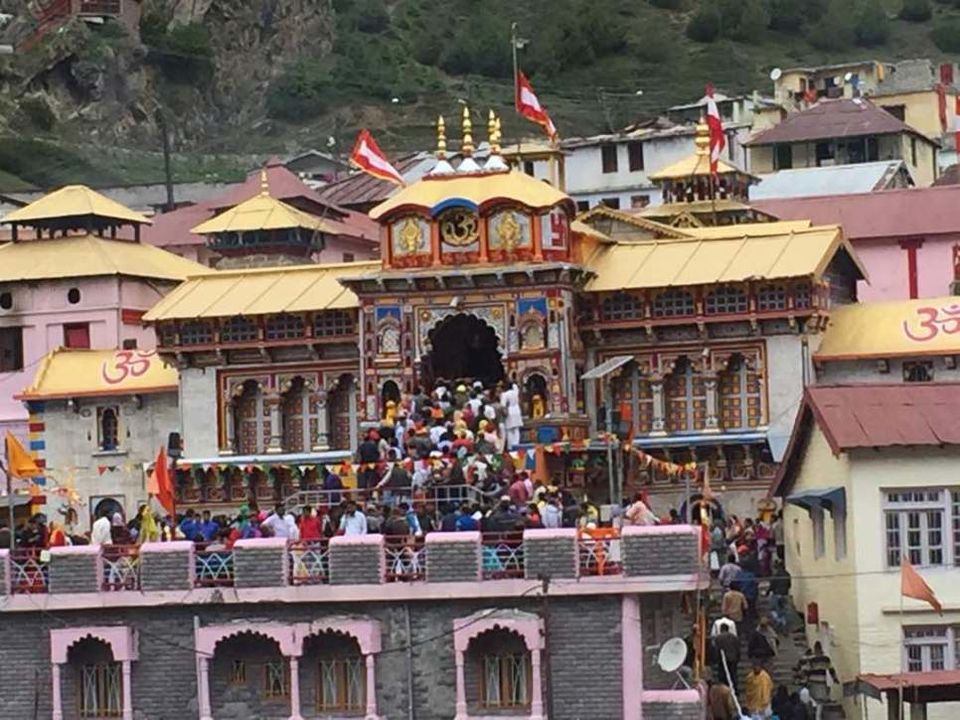 Mana Village - The last village on the Indian Territory
Mana is the last Indian Village from the border of India and China. It is situated around 3 Kms from the Badrinath temple. It is believed that Maharishi Vyas has composed that Epic Grantha Mahabharata in the small cave in the Mana Village. Excited to be in the last Indian Village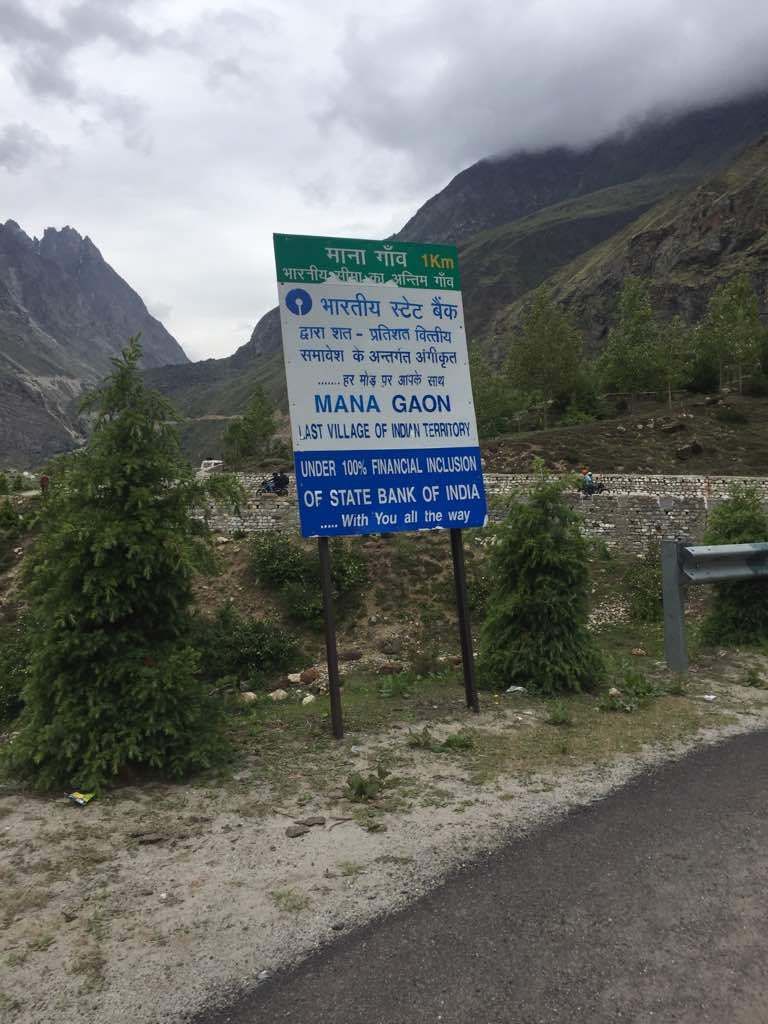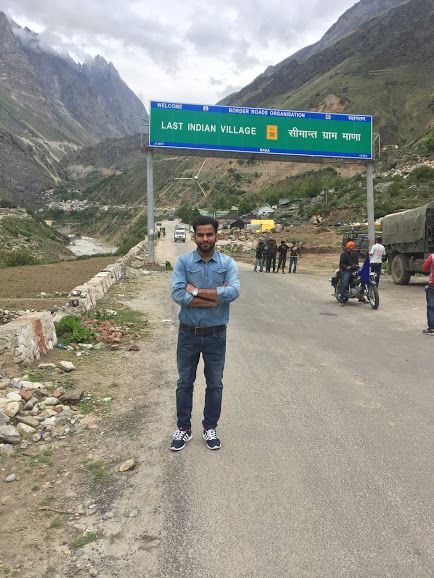 Mana is also famous for Bheem pul which is believed to be made by Bheem, one of the Pandavas by putting huge rock on the Saraswati river to make it easier to cross by other Pandavas.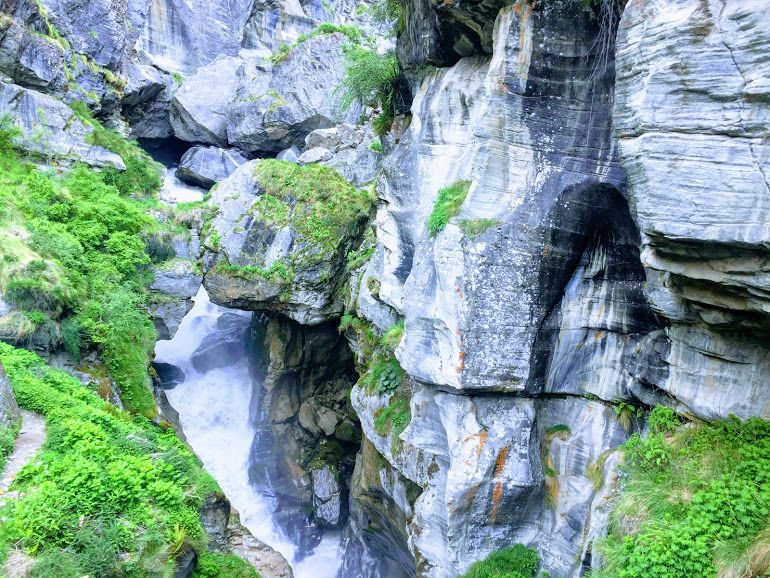 Believes are that the footprints of Bheem are available on the mountains.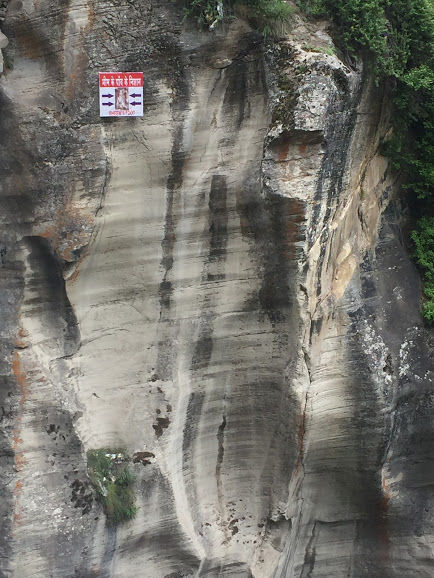 Mana is well connected to Badrinath by road and can be reached by walking alongside the alakanada river or by hiring a taxi if you are not on your own vehicle.
From Bheempul in Mana, there is trek for around 6 Kms (mostly steep) and tough as well to reach the Vasudhara falls. There are no food or water utilities along the route, So please carry your own water bottle and light food snacks in a back-pack. It takes usually around 2-3 hours to complete the trek.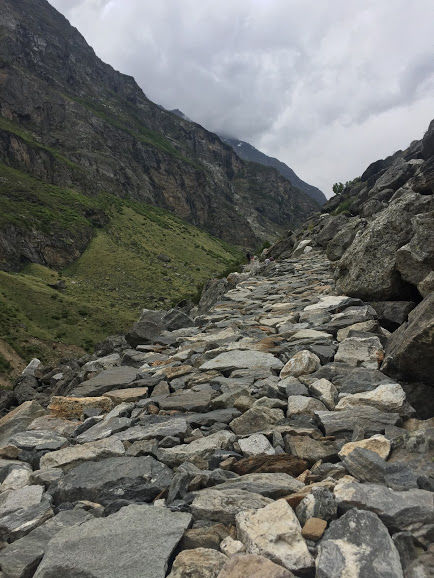 Vasudhara Falls are visible from Mana village. It seems like it is very near and will be in reach by just trekking few mtrs,, but the distance is too much. Few small streams have to be crossed to reach the Vasudhara. Small Glacier walk is also required to reach the Falls. But every moment spent at this place falls you in love with the nature.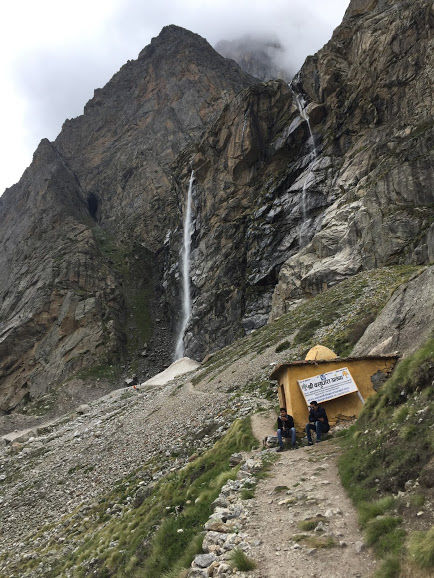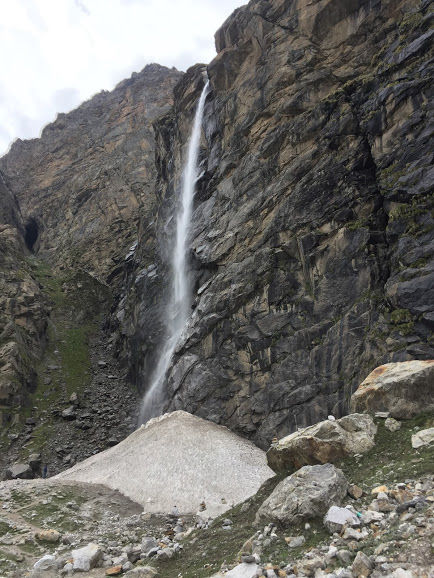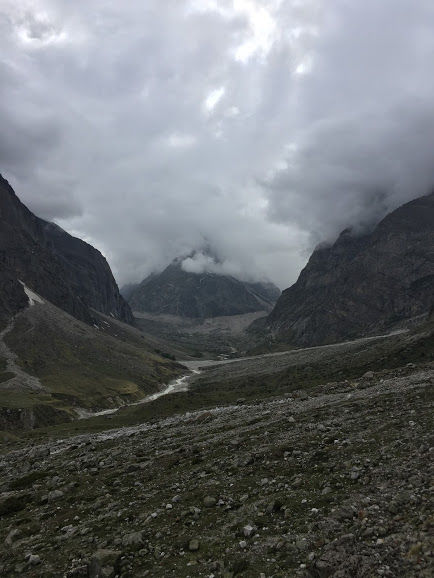 The Glacier beneath the falls is very slippery because of water falling from the falls as well as the sand on it. It is required to be extra cautious during this part.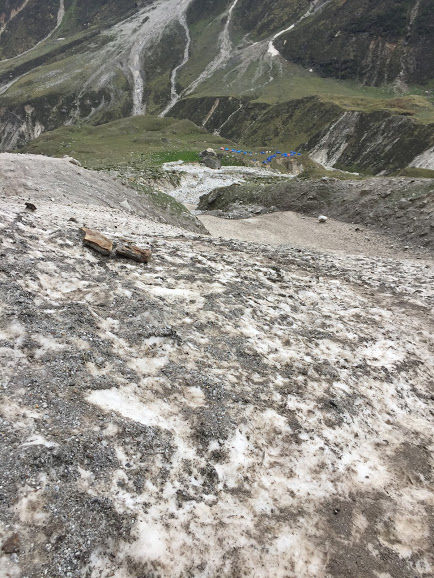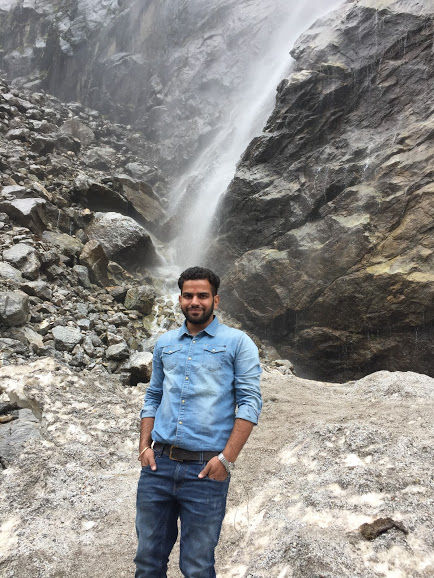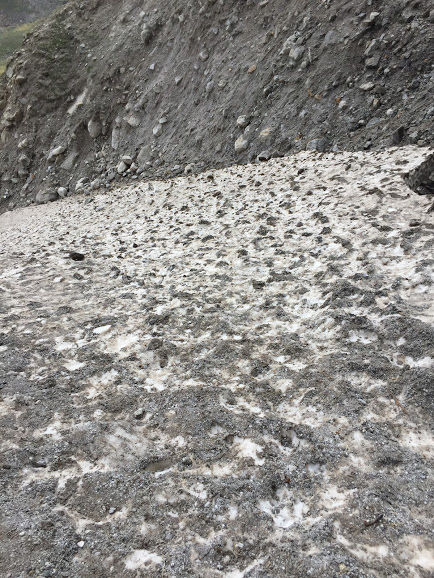 You will get the touch of the water from the falls only after reaching the other side of glacier and below the glacier the water is flowing continuously. So, every step requires more alertness.
But the journey was very beautiful and fascinating. The place is entirely safe and clean. We completed this trek in June 2017, and amazing part was that we used public transport starting from Delhi itself. We get a chance to have conversations with different locals.
Detailed Itenary we followed :
Day 1 : Delhi to Haridwar by overnight bus
Day 2 :Haridwar to Joshimath by Govt. bus
Day 3: Joshimath to Badrinath, Mana and Vasudhara falls
Day 4: Badrinath to Chopta
Day5 : Tunganatha and Chandrashila Trek and return to Ukhimath
Day 6 : Ukhimath to Haridwar(by Bus) and Haridwar to Delhi(by Train)