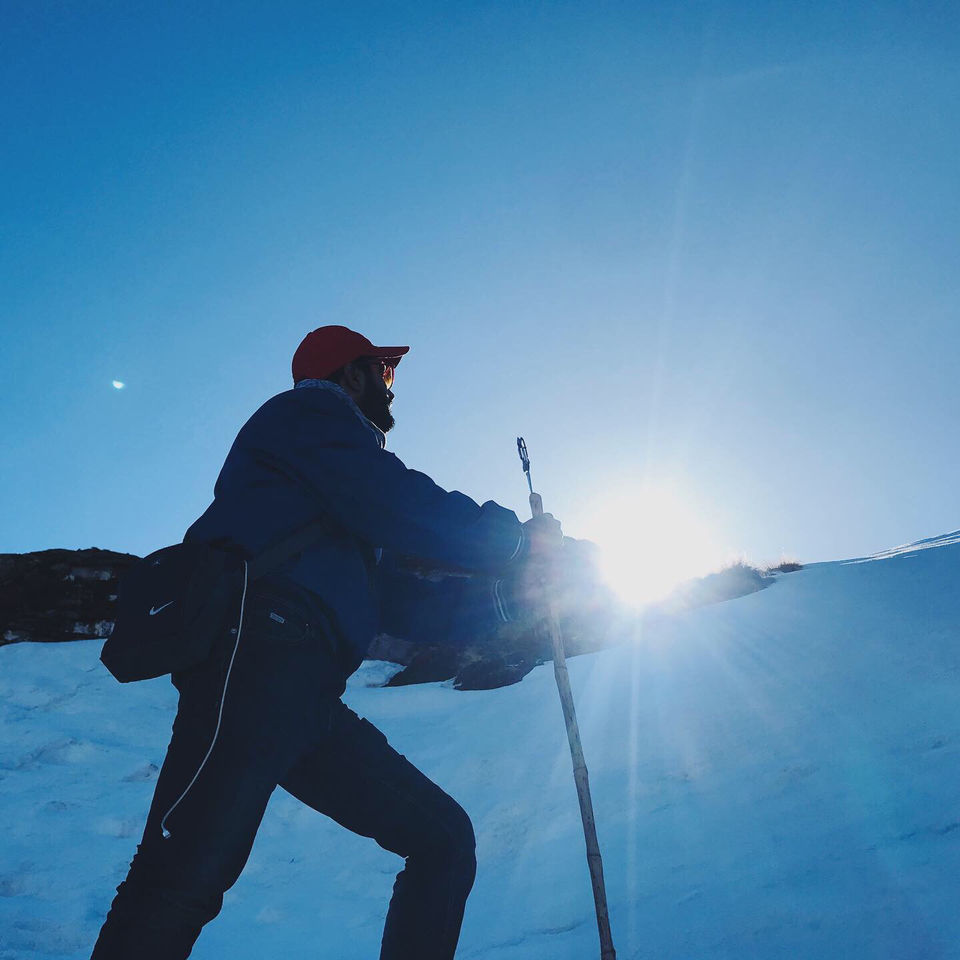 While traveling we all discover many stories and go through various experiences. Some good, some bad, and some special. Here's a memorable experience from my last trek that I'd like to share.
It happened while my friend and I were on the trek to Chopta(tungnath Temple). While climbing up, we saw a man, about 50 years old, climbing alongside us. Honestly, that trek is not at all easy and that time it was completely covered with snow.
My friend and I slipped numerous times ourselves but we've been doing this for a long time. Soon we outpaced the man and were on our way to the top. When we finally reached the summit, we were happy and celebrating. In the back of my mind, I was thinking about that man we saw. He did not reach us yet.
After 2 hours, he finally made it. I was so relaxed to see him again. The man's face was lit up with a huge smile. He must have felt like he just won a war. In that moment, seeing him achieve what he wanted, I said to myself 'Never give up!'
The man requested us to take his picture and we gladly did. We started talking and learnt that he is traveling solo from Delhi. He said, 'I don't know when the life will end and traveling is my passion so I never stop.' We talked for sometime and then he got up to leave. He said that we are young men and unlike us he needs more to time to get back down safely so he better get started. He promised to meet us at the starting point and went his way.
After some time, we began our journey back. It was around 2 pm and the snow started melting. The path became even more dangerous now. I immediately thought of the man and how he'd be coping with it all.
Finally we met him on our way. He had slipped many times already and was struggling real bad. I offered to help him get down. He was so relieved to hear that and immediately accepted. Throughout the way we kept telling each other stories to motivate ourselves. Finally we made it back safely. He told that he was very proud of me and asked us join him for lunch. We agreed and once again got talking about our experience. At the end, he said, If it weren't for you, I'd be dead today. Thank God, I found you!