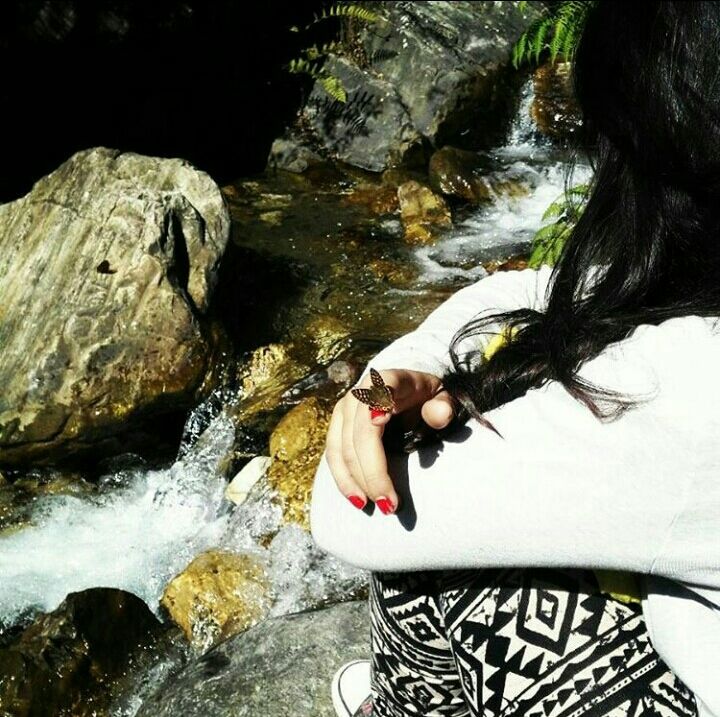 It was November,a day before Diwali in 2015. We had a couchsurfer from Ireland as our guest for Diwali and then she had planned to go to Kasol to do the trek. She seemed really chill to me so we were just in the balcony smoking cigarettes and then she told me that yeah I'm going to Kasol so I got excited and I said that I want to go there as well and she replied then come along. I thought about it and realized that I had money saved from my birthday so funds are done I just have to ask my parents. So everybody in the family really loved Sarah and so I asked everybody and they were like go if you wanna. That was such a surprise for me because they would never let me go to travel because I'm young and well I don't know but to my surprise they said yes.
So next night we packed our bags and left. The bus was at 9:30 and we were already running late but we made it on time and reached majnu ka tila,Delhi at 9:45. It was still like a very unrealistic episode going on because me as a person is not very fond of hanging out with people or being spontaneous enough to go on a trip with a stranger but I did so that was a really new feeling. The bus ride was pretty smooth. We got off at a dhabba for food at 10:30 and then slept off in the bus.
Next morning when we woke up all we could see were mountains. Beautiful mountains with a clear sky and a river on the way. Soon we were at Mandi and we had to take another bus for Bhuntar. You can take a direct bus to Bhuntar from delhi. So after changing two buses we finally reached Kasol at 10:30 in the morning. We were super tired so we just took the first hotel we saw and decided to just relax and freshen up. It was really pleasant during the day so we went out and had food in Evergreen cafe(which was absolutely gorgeous) . After that we decided to find the way to the river where we could just chill out and enjoy the view. We went to this Lane and saw a young boy(about 19-20) and asked him where the way was so he pointed on the other side. Soon I realized that that wasn't the right way and then he called me and told me I dropped my 500 rupees note so I went towards him a little and then he pointed towards his penis(he had a boner and he was showing me the money) I got really disgusted and Sarah was still trying to find the way not knowing what's happening so I quickly told her that lets go this isn't the right way. I was really disgusted for sometime but then I thought that one stupid person cannot ruin this beautiful place for me. We finally found the bridge,it was a little scary towards the end but it didn't matter.
We saw a board for magic view cafe so we followed the trail and reached there and had lemon ginger honey tea. It was amazing. The owner was a friendly man so he gave us some of his hash to try and told us that we can buy some from him if we like it. So that was our first hash experience in the parvati valley. The evening was pretty much the same, exploring cafes and smoking hash in the balcony of our hotel. We decided to go for the trek next morning as soon as we wake up.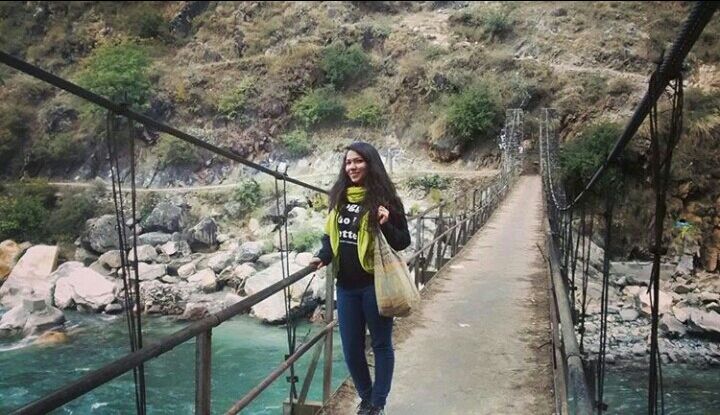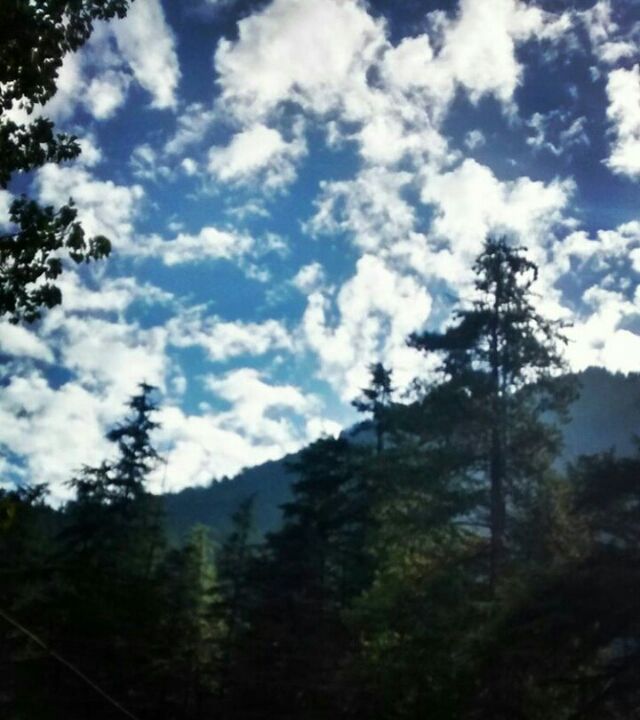 Next morning we woke up and quickly got ready. We decided to have breakfast at a small shop. We paid for paranthas and got bong hits for free. Haha. I guess everybody was majorly asking because we were girls. This one was better than what we got from the magic cafe guy. But both were free so it didn't matter. We had planned to go to rashol and probably stay the night there itself. We didn't carry our bag packs and decided to take just a few stuff.
It was a really pleasant trek in the beginning cus we were super stoned. We started at 10 and must've reached chalal by 11 or less. I don't remember exactly. After crossing chalal we asked a lot of people if this is the right way or not and they were like just go up up up.
After two hours of trekking we reached a small waterfall (the picture with the butterfly on my hand) we filled our bottles with the sparkling water and we were relaxing when suddenly this butterfly came and sat on my hand. I was also really surprised and happy both so I didn't move my hands for a few moments but then it looked really comfortable so I started to swing my hand softly and the butterfly would open the feather and close them again with the rhythm of my hand. It was really like one the most beautiful moments of feeling the connection with myself and the nature.
Soon we got up and started walking we didn't really give a thought to the way and just went ahead. In the beginning it was a little bit difficult,the trail but we thought that maybe this is the right way and that's how you're supposed to do it. So we kept walking and then we started to take more breaks cus it was getting more and more difficult. We were 1/4th there when we realized that there's no one around but we were like probably a lot of people don't come. Basically we were all positive and we believed that we were on the right track. Soon when we reached a bit up we could see the trail where we came from and we could see shepherds going on the trail and whistling and talking to each other so we screamed our hearts out 'hello' but they couldn't hear us. There was a lot of distance between us so anyway Sarah still believed that rashol was up there and we're going on the right track. We were 2/4th of the mountain and then we saw a village on the mountain which was in front of us so that was the point when we realized that that was Rashol on the opposite side. But we didn't really know how to get back down there. Also the trail wasn't really like a trail it was basically huge rocks and cactus all around and I was wearing converse so my leg was slipping alot. So it was more like climbing the mountain and each step had a very big possibility of slipping and falling. So we started again and realized that one,there's no way that we can go back down. Second,Sarah believed that there was some life up there and that was enough for me. I had given up emotionally cus there was literally no one around us and we were alone. It's also really sad that we were really hoping to see wrappers and garbage so that we knew somebody came up here. Funny how dirt gives hope. At one point there weren't any rocks to climb up further so we literally pushed our hands in the grass to make a stable hold of it and pull ourselves up. We had almost reached the top with very less hopes and were taking a break from the tricky way. Just then Sarah told me that she just saw a man. He was a few steps away so Sarah said hi to him and he waved back and was coming towards us.
Me being from Delhi had zero trust and i was pretty certain that this is the end. This mountain where there's no other life to even see or help us we're definitely gonna get raped and be dead by the evening. But we waited for him to come. He was a local and told us that he had lost his four sheeps and he's trying to find them. And then he asked what we're doing here so i told him in hindi that we thought that this is the way to rashol and got lost. Then he told us that this isn't the way to the village and showed us the village on the opposite mountain. He said that this is the jungle and in order to see life up here we would only see lions and tigers and bears. I,then requested him to show us the way so he said that I'm going down the mountain anyway so just come along. So we did. He was so fast and it felt like he's walking on a straight road while we were just sliding down the mountain by holding rocks then pushing ourselves and letting go off them and holding the ones beneath. We had broken butts but it didn't matter all we really wanted was to get down. I asked the man if he has ever seen a lion up here so he said "yeah but I have a solution for that" and I asked what is it? So he said "I keep a pistol in my pocket" I was like woaaaah man. So finally we took half an hour or 45 mins to come back down. The man showed us the way and told us that he's still gotta find his four sheep's . We said thank-you and he suddenly just left. After a few moments we looked back and we couldn't see him anymore.(the guy who's pointing up with a stick is the man) That was the moment when the trust bottle which was completely empty back in Delhi had refilled till the top. Where the man could've done anything to us he chose to help. So that was sure a very scary episode but it totally changed me completely. So we went to the small waterfall where the butterfly sat on my hand and realized that the way to rashol was on the left and we went straight. It was about 4 by then and we finally started our trek to Rashol, being sure that we're on the right way this time. The trek from the waterfall to rashol is basically stairs so you just climb the stairs,which is a lot more difficult than the plain way. But we were so thankful that this was at least the way where people go and not just some random rocks to climb. We were getting tired but were thankful at the same time that each step isn't death anymore. We met this really cool guy from Kerala on the way so we smoked a joint on the way and reached the first cafe in rashol in an hour and a half and decided to stay there for the night.
It was really nice and peaceful up there and we,the cool guy and another guy who lived in the US was staying there. It was really nice we smoked chillum until we went to bed and had amazing food. And decided to doze off early cus we were super tired by then and also cus hash makes you feel nice and sleepy haha.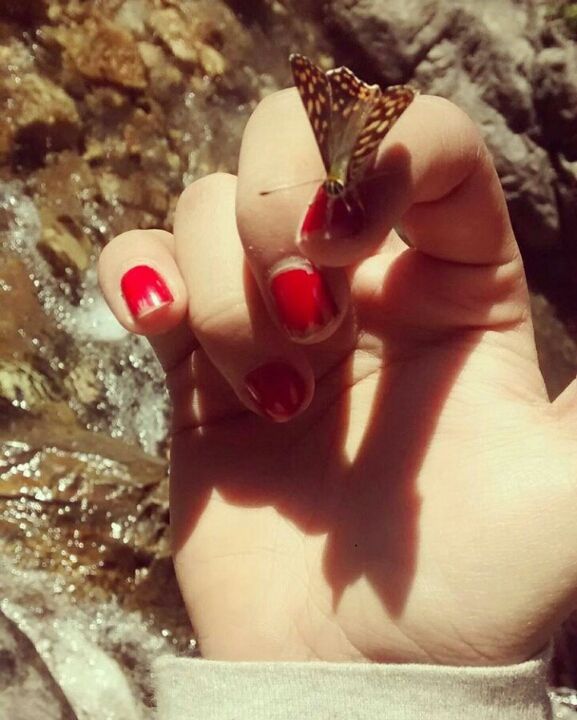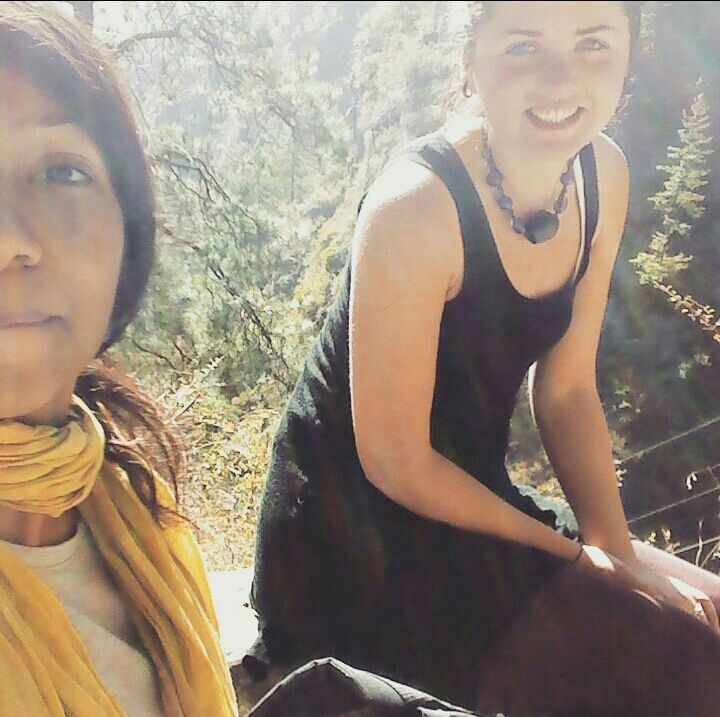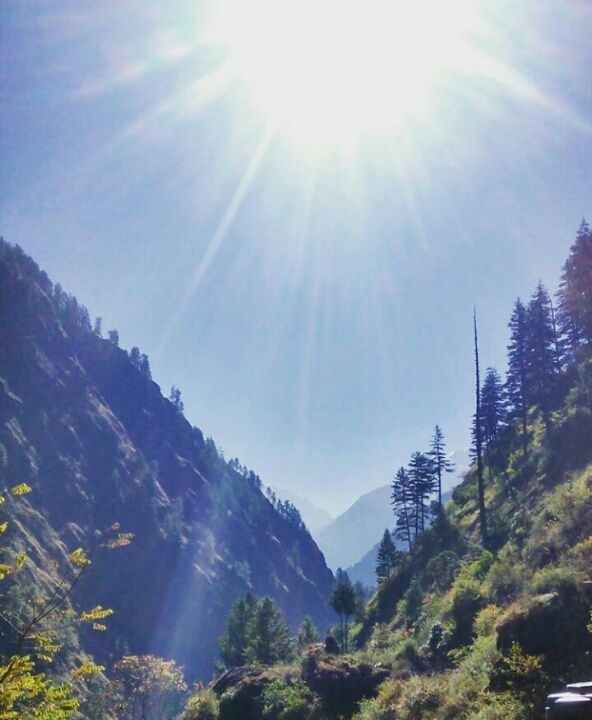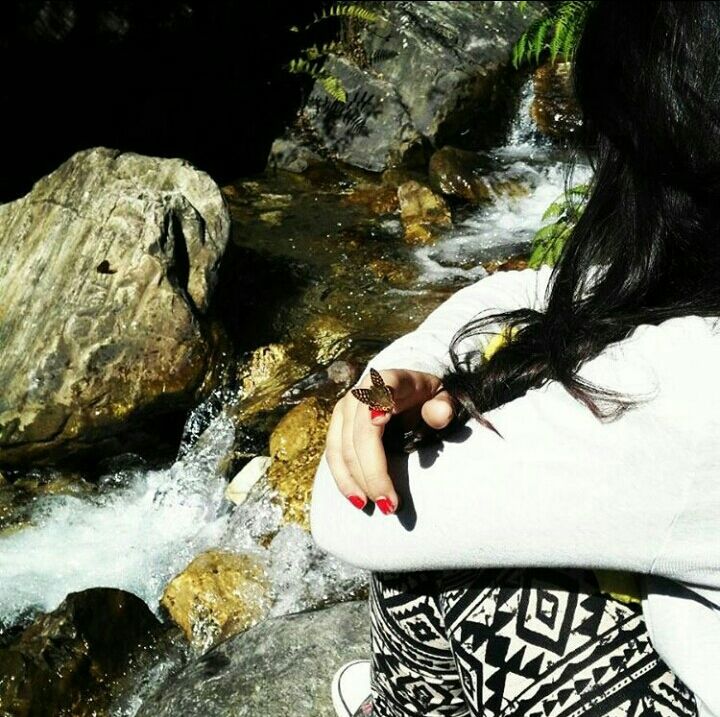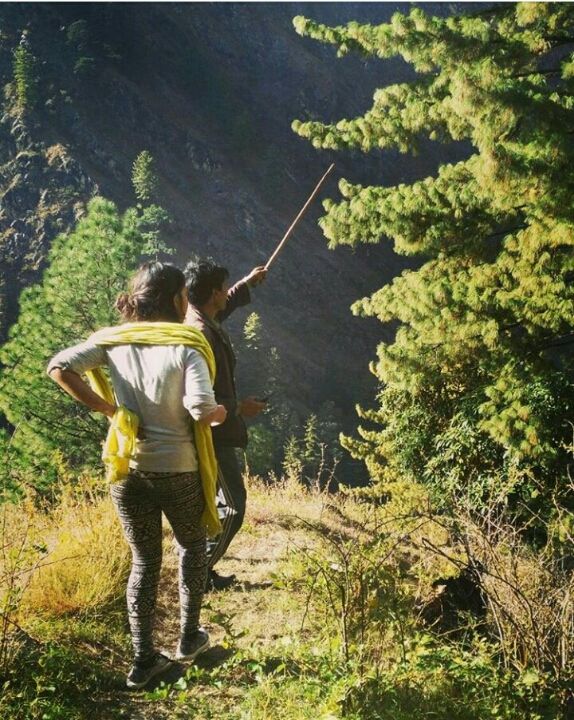 Next day we decided to go back to Kasol. But before that the owner took us to his weed fields and the smell was so fresh and nice and it looked gorgeous. We didn't take much time and reached chalal in about an hour and decided to chill in a cafe there. The owner (lady) of the cafe told us to attend the wedding of her relatives the next day so we told her that we'll come if we don't have other plans. She also told me to come stay with her when I come to Kasol next. She also told me that I could work in the cafe and live there for really less money and help her in the fields as well for rubbing the weed leaves. Such a sweet woman. And also the guy from the US who we met in Rashol hotel gave us a paper of acid for free. So we decided that we're just gonna go chill out in a cafe and pop the acid there. So we did and it was a great experience. And went to bed.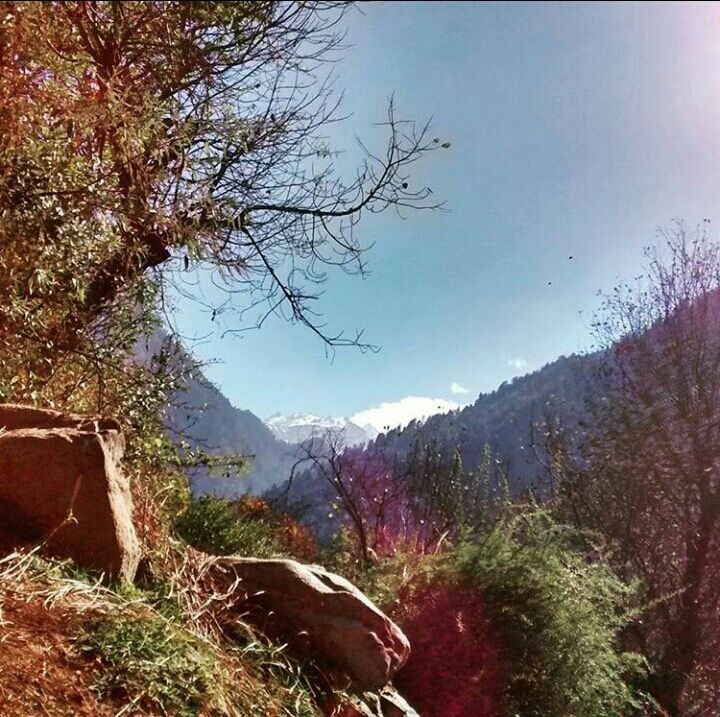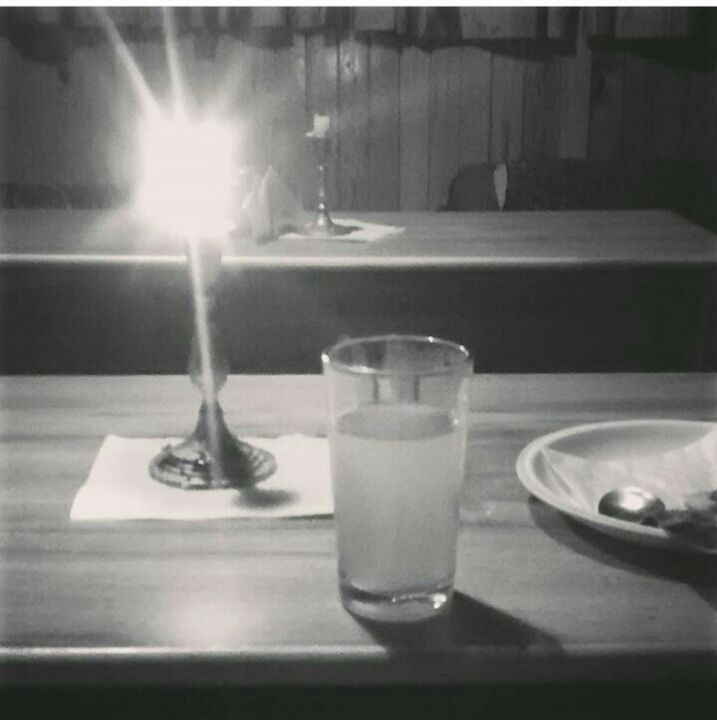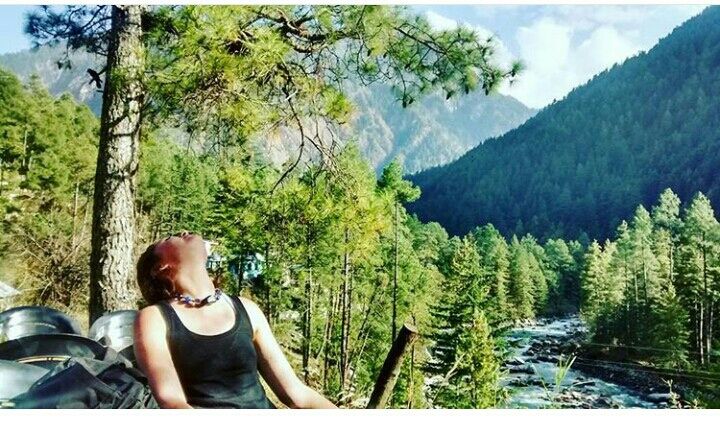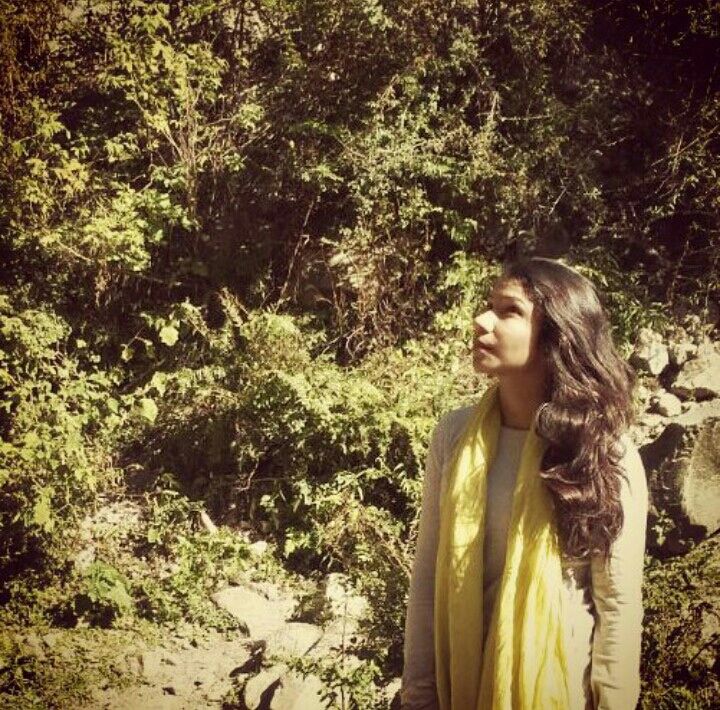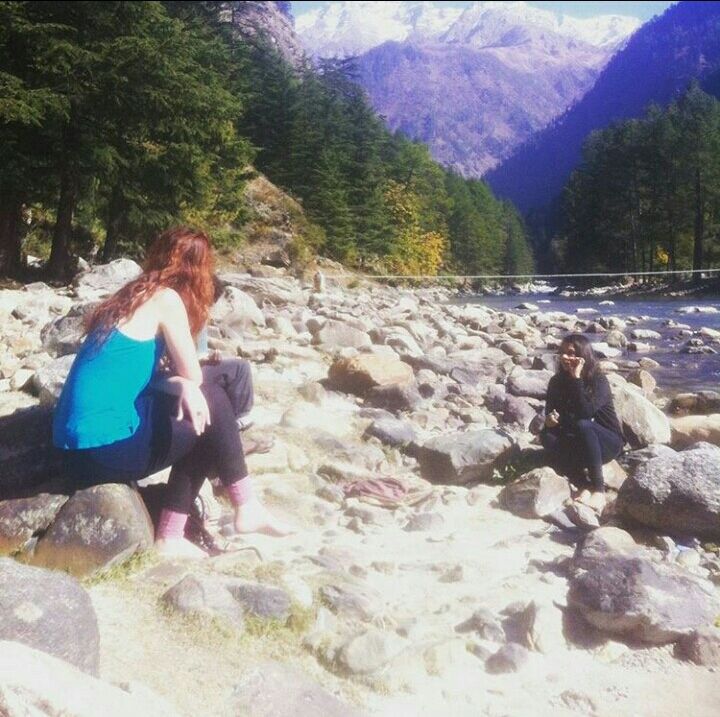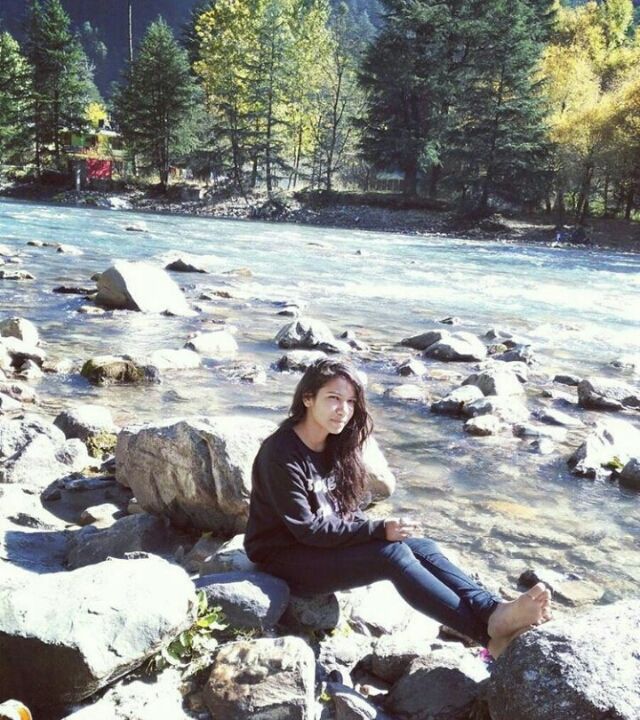 It was our last day so we had planned to go to the hot springs and manikaran. It was really nice we had made these two really cool traveller friends they shared stories of their travels which was super fascinating
And we finally scored hash haha. It was really nice we scored it from one of the traveller guys. Manikaran gurdwara was a perfect end to this gorgeous unexpected trip.
Now in April I'm writing about the last trip and in a month I'm gonna go back to the place which changed the whole perspective of life within me. To more adventures and good deeds!