When you search for Nelong Valley on Google, a bunch of news articles with practically no information pop-up. All of those (like this and this) do a decent job in giving a small glimpse of the valley, and it took that little glimpse to spark a wildfire of curiosity in me.
So I traveled to Nelong Valley, and here is everything you need to know.
The Nelong Valley
The Nelong Valley is a rocky desert in the Gangotri National Park at an altitude of 11,400 ft. Long before Tibet was occupied by China, Nelong Valley was an essential trade route between Tibet and India. Experts say that those who have been to Tibet, will be baffled by how similar the terrain of Nelong Valley is to it.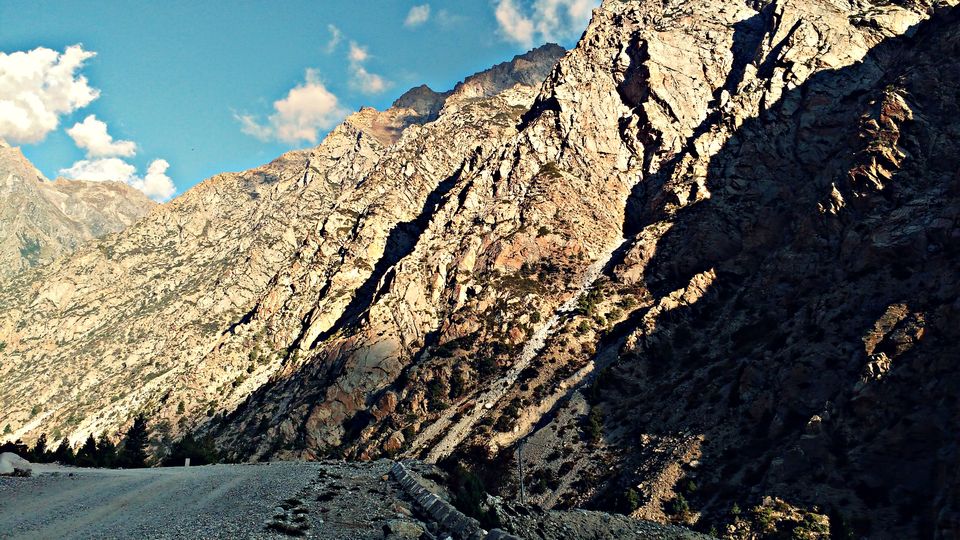 There is even an existing intricate wooden bridge which was used for trade between the countries.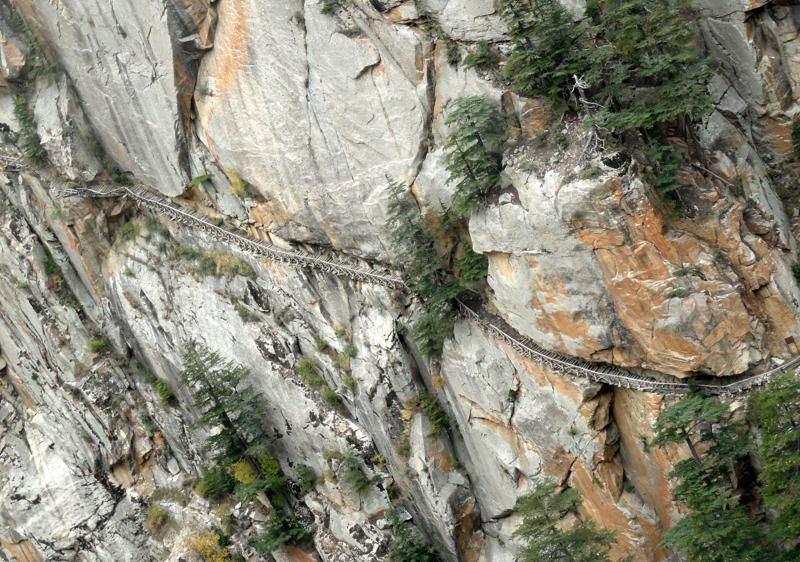 Another parallel can be drawn with the famous Himalayan deserts of Lahaul-Spiti and Ladakh. Similar to these valleys, Nelong Valley too has a deeply rich history and culture which is lost in political unrest and border conflicts. The villages which made Nelong Valley were vacated in 1962 during the Indo-China War, since then the historic valley is occupied by endless army camps.
The tension on borders is so high that tourists are only allowed till 25 km inside the restricted area. The moment you reach the board of Nelong Valley, the army officials check your permit and stop you. We were the only civilians there but we saw over 30 trucks bringing army personnel inside the valley.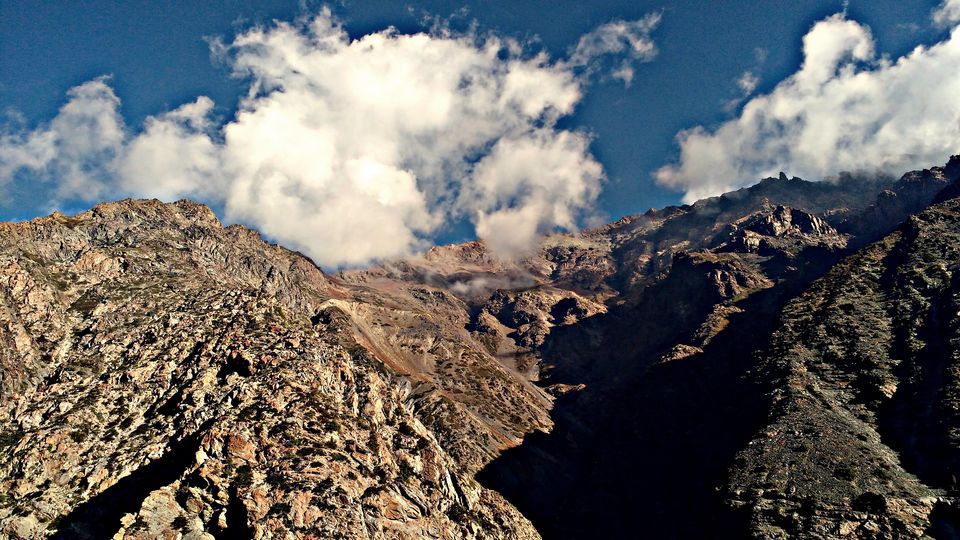 Though there is no modern documented (public) account of artifacts, heritage sites and ancient structures in Nelong Valley, we found out some interesting facts upon talking to locals and Uttarkashi's district magistrate.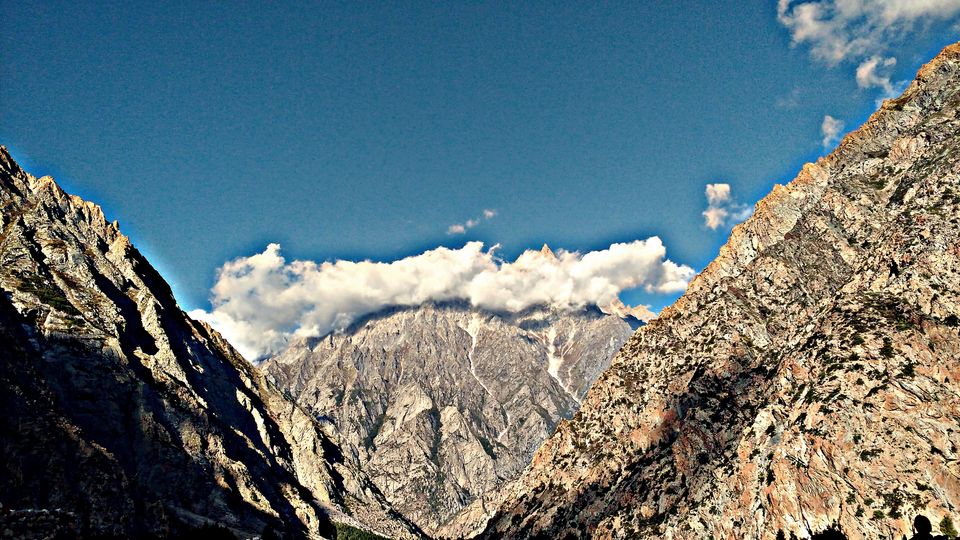 The SDM told us about a lake which recently formed in Nelong Valley. A team was sent with him to calculate the dimensions of this lake. We hesitantly asked him if he had a picture. He did, and this new glistening blue lake, looked exactly like Chandratal. It was not as huge as Ladakh's Pangong or Tso Moriri, but even in that low quality camera you could see what a sight it would have been. The virgin lake is out of reach for any civilian as it is slightly deeper into the Nelong Valley, and automatically closer to the China border.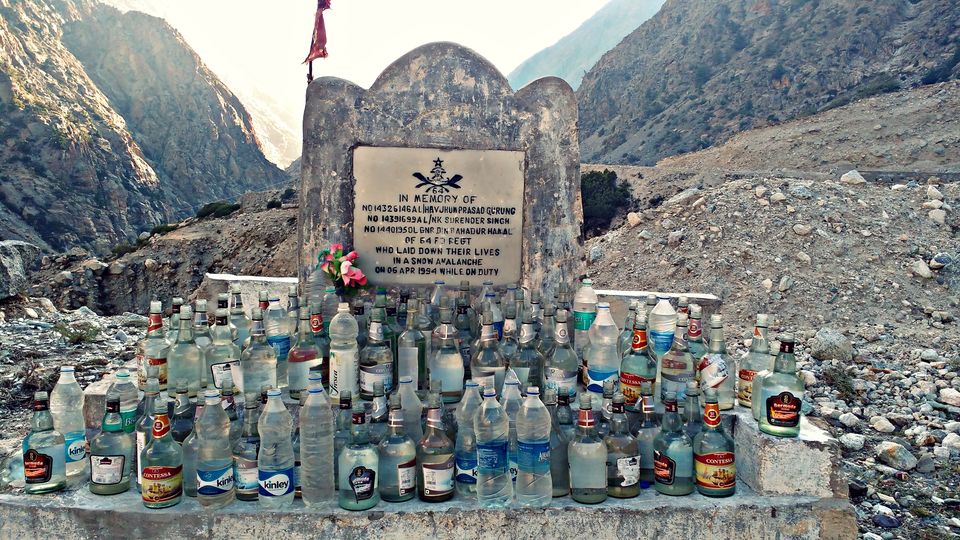 Another interesting fact told by Uttarkashi's magistrate was that there is a temple of Lal Baba in Nelong Valley which houses huge stone manuscripts. What is written on them is unknown, will they ever be deciphered or reach public is improbable. The only sure thing is that if Nelong Valley is not made even slightly more accessible, its culture will be lost forever.
How To Reach Nelong Valley
The permit process itself is an absolute struggle. Be sure to take out two to three days in your schedule especially for getting the permit. To avoid confusion, I am going to break it down into a step by step guide.
Step 1: Write an application (to the District Magistrate) in Hindi regarding why you want to travel to Nelong Valley, number and names of people who are going (including driver's, if you are on a four wheeler). Heads up, you can take only SUVs there. No small cars. With this application, attach a photocopy of everyone's ID proofs (including driver's). Take this entire set and get three photocopies of it.
Step 2: Once you are in Uttarkashi, head to the District Migistrate's office in Bhatwari. It is a five minute walk from the main road and near the Annapurna Temple. Cross your fingers and hope he is there! He will give you a letter, sign your original set of application with ID proofs and keep one set of copies.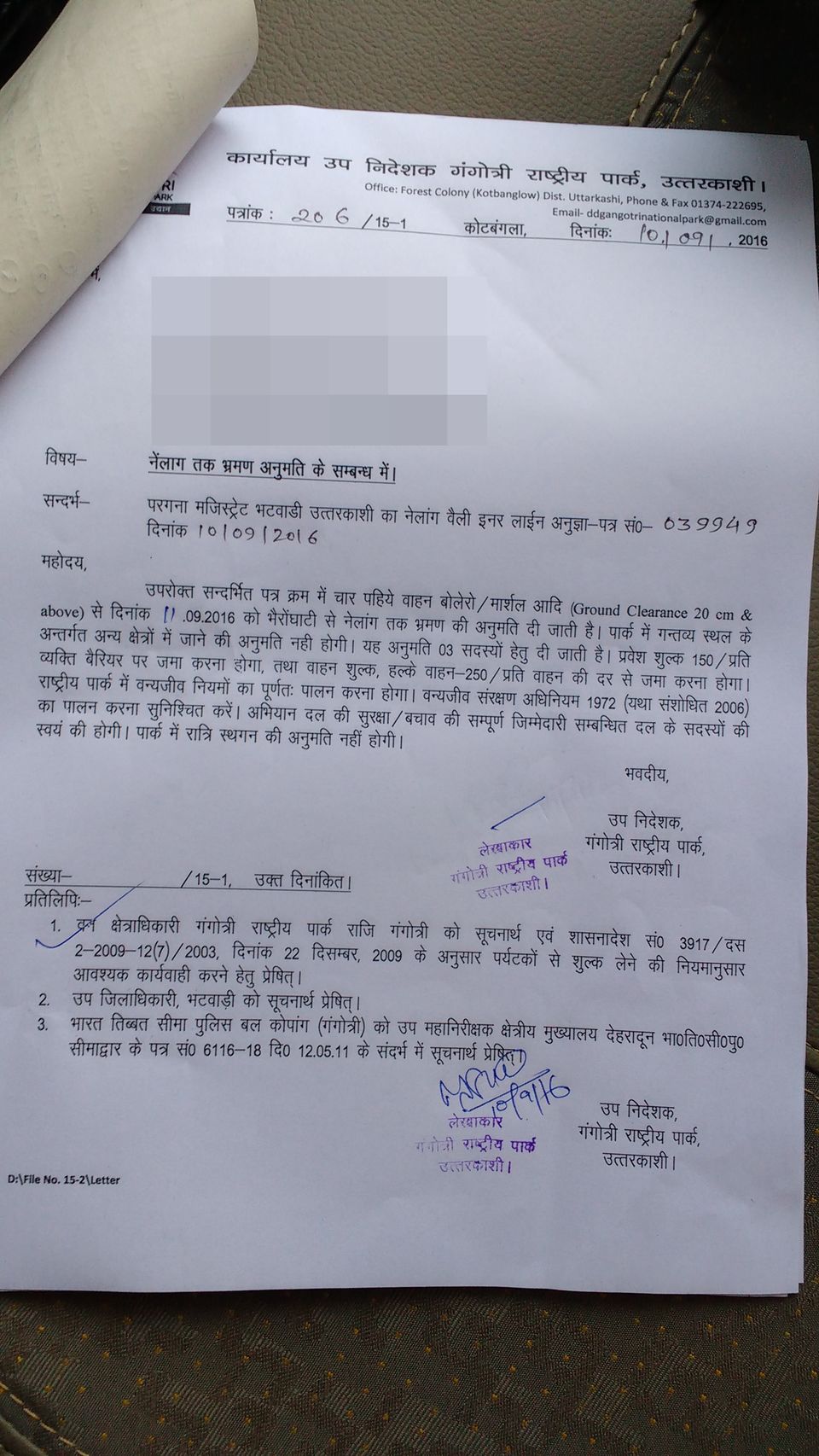 Step 3: Now you have to head to the Forest Office in Kotbangla. Kotbangla is two kilometers uphill from Uttarkashi, you can walk there but to save time I will suggest taking a taxi (don't pay more than Rs 200 for Kotbangla and back). In the Forest Office, go to the back in the main office and submit another set of your application with ID proofs and get the original copy signed. They will also give you a letter of approval. Guard it with your life and go back to Uttarkashi.
Step 4: Set off for the District Thana. This is right behind the famous Vishwanath Temple of Uttarkashi. Here you have to go to the Local Intelligence Unit and submit another set of your application with ID. These guys will take their time, note your ID numbers and ask you questions about occupation, some personal information etc. Have them sign your original copy, give you a letter of approval and head back to the District Magistrate's office which is a 10 minute walk from here.
Step 5: Give your original copy which has all the precious signs and letters to the PA of District Magistrate. He will prepare a brown paper, get it signed by the SDM and give you. This is your permit.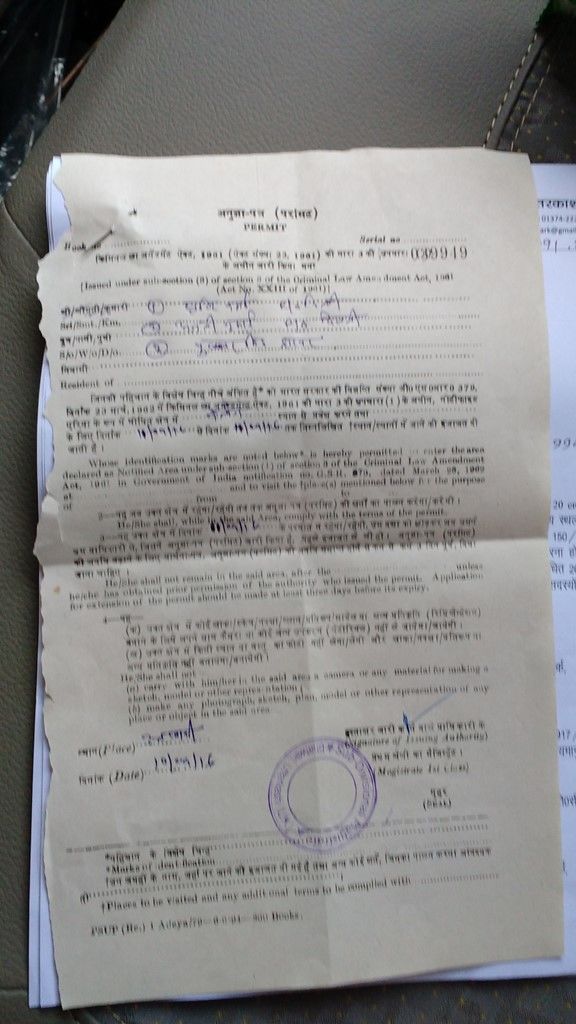 Note: This entire process can take one day or one week, given your timing and luck. Make sure you reach Uttarkashi in the beginning or middle of the week with no official holidays in between. But do know that the granting of permit is entirely dependent on the availability of the SDM.
Where to stay: Spend nights at Gangotri or Harsil, both are exceptionally beautiful. Don't stay at Bhaironghati but do head there for delicious mitti ki chulhe ki chai. Gangotri is five hours from Uttarkashi, Harsil is four hours and Nelong Valley come before Gangotri.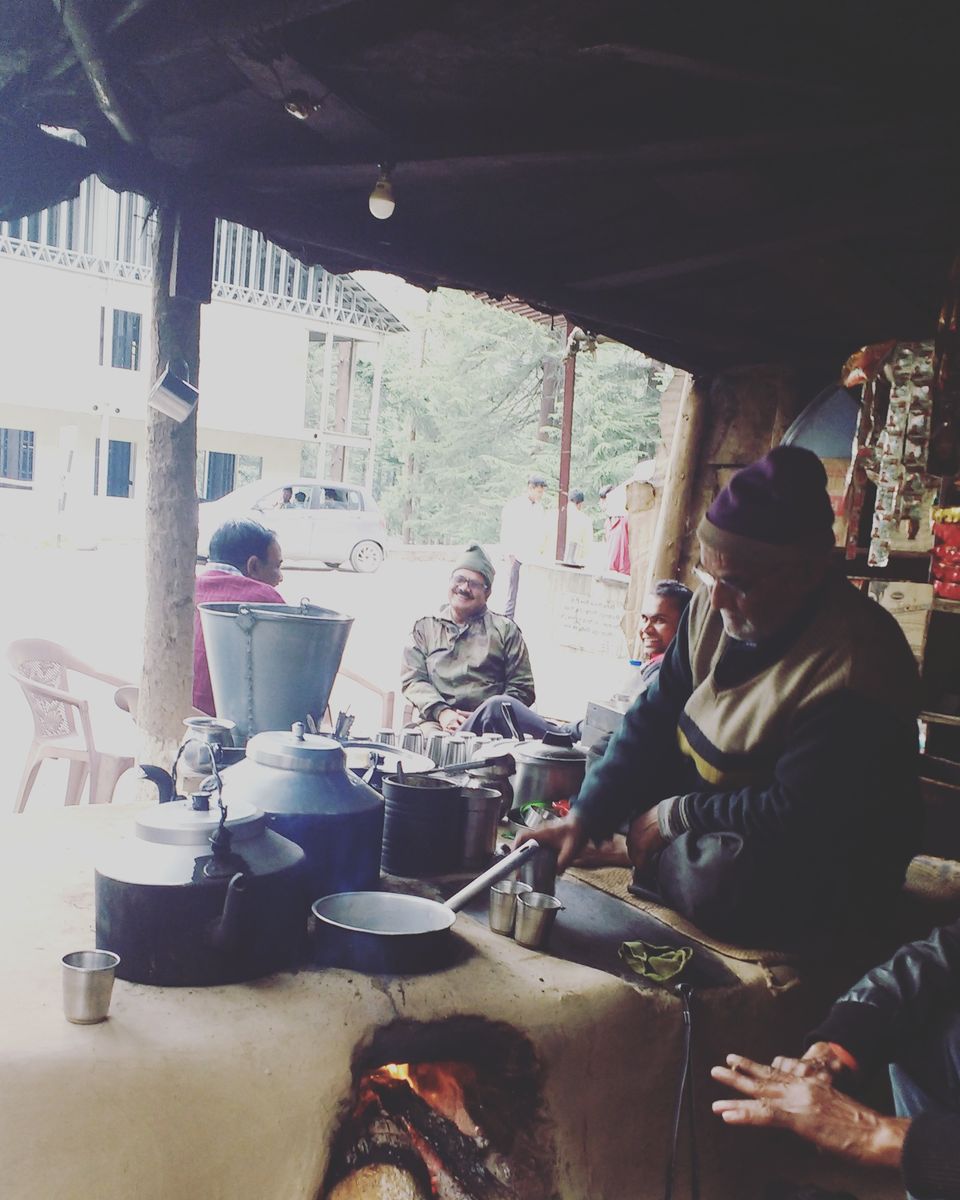 My Experience
The drivers in Uttarkashi are not at all familiar with the terrain and they will definitely over-charge you. If you really really want to go to Nelong, I suggest going there on an Enfield. It has the same terrain and rocky roads as Ladakh, and can make for a fun adventure. But no matter how amazing your 25 km go, know that you will stopped the moment Nelong Valley arrives.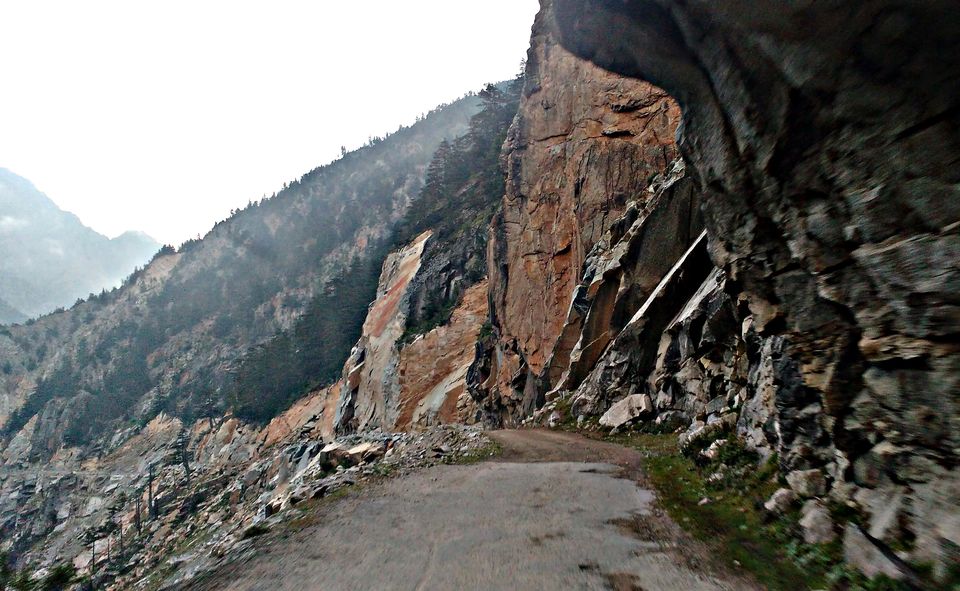 The dry rocky mountains make for extremely treacherous roads and a dangerously scenic drive.
Until Nelong Valley is opened properly and made more accessible, it is very difficult and almost futile for backpackers like me to go through the trouble.
But if you do have an SUV or Enfield and the skill to drive in that terrain, then Nelong Valley can be an exciting short detour en route Gangotri which is 30 minutes from the valley's entrance.
There is no denying that Nelong Valley is exceptionally beautiful. But just as much the beauty fills your heart it also breaks it. The restrictions are completely valid, but they have indeed prohibited an entire community's history and heritage to exploration. I pray for things to get better so that Nelong Valley finally gets the love, not just protection, that it deserves.
Frequent searches leading to this page:-
ladakh of uttarakhand, nelong valley uttarakhand, uttarakhand to ladakh, nelong valley trek, nelong valley map