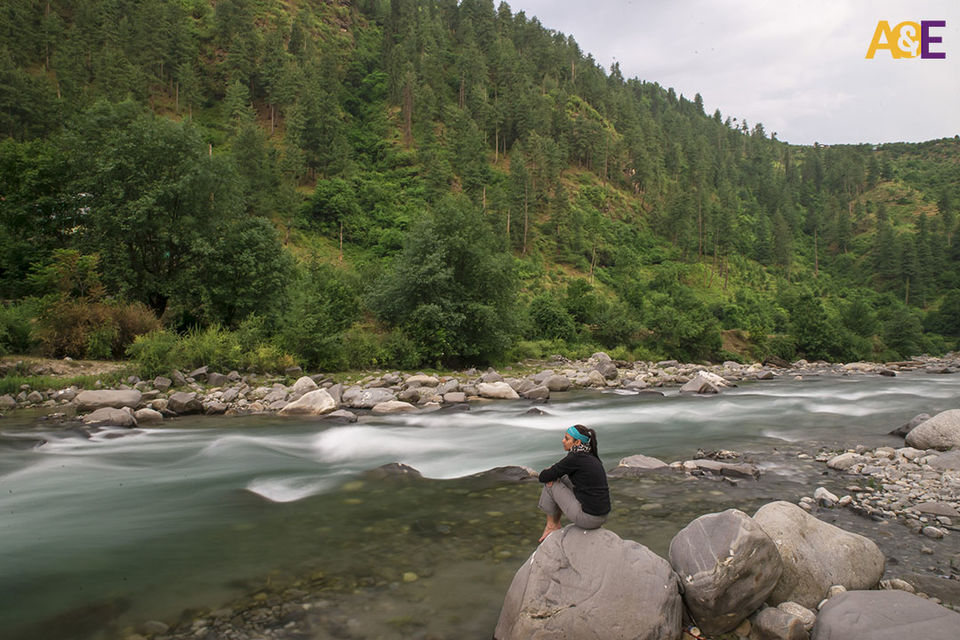 I run away on my birthdays. I love the people who take effort in wishing me but the whole concept of celebrating my birthday is quite overwhelming. Well yes, you can call me a coward and in a way I am. But that's for a different blog post. I was now to take my first trip with my girl and I wanted to go to a place to which none of us had ever been. It had to be adventurous.
I planned a two state trip - Uttarakhand and Himachal. We were to first go to Chanshal Pass and then to Harsil, stopping at various places along the way. Tossed our rucksacks, tent and sleeping bags into my Thar. We started pretty early as we had to make for Rohru. It was damn hot in June and I hate the heat but Shefali loves it. We took the Paonta Sahib route through Shamli. Desolate roads greeted us after we crossed Paonta Sahib. We hadn't taken the Chakrata route and chose to take the road along the Tons River. So to reach Rohru we effectively crossed over to Haryana then to Himachal then to Uttarakhand and then back onto Himachal. Well, it wasn't that long except that when I tried to lower my car onto the banks of the river, it got stuck in the loose sand. Voila! 4X4 is a boon.
We were into our hotel room by nightfall. Now it was time to order some chicken. Just half a plate. Oh wait! That can't be it. "Hello, Room Service? I ordered for half a plate of chicken. This seems like a full plate and probably more than that." Awkward silence on the other side. "Sir, it's just half a plate." Jackpot!
Left early morning from Rohru as we were aiming at reaching Chansal Pass before the sun hit mid-sky. What we forgot to account for was that it was a weekend and local people were out for a picnic. Though it wasn't that bad and except for a few roadblocks and rotten roads, the journey was good. Orchards lined up the roads near Chirgaon, making the dusty road beautiful. I didn't know what Shefali was feeling all along the way. She never seemed to complain. Not a single bit. Nada!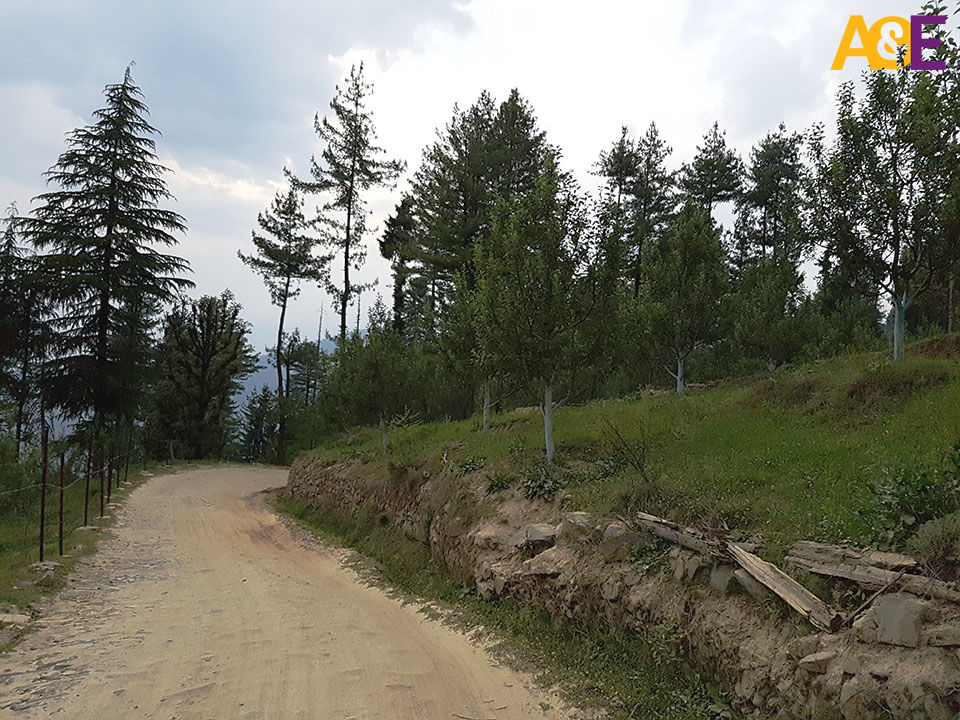 The Chanshal Pass was only paved in the year 2009 though it was planned much earlier. The people of Dodra and Kwar (the villages connected by this pass) thought that paving a road would anger the Gods. They relented and the pass was completed. These are two of the most remote villages in Himachal that are connected by a motorable pass. The pass lies at a height of 3750 metres above msl.
As we approached the pass, strong winds banged against my car and boy it did sway. When I opened the windows, my bottle of water nearly went out the window. A series of meadows greet you once you are at the pass. The valley seems distant from here and the layers of mountains just seem to be infinite. A small shrine lies at around 500 metres from the pass, near which we park our car. The road descends on the other side and there's just a handful of people around us. I take shelter underneath an overhang on the mountain while Shefali scans the horizon.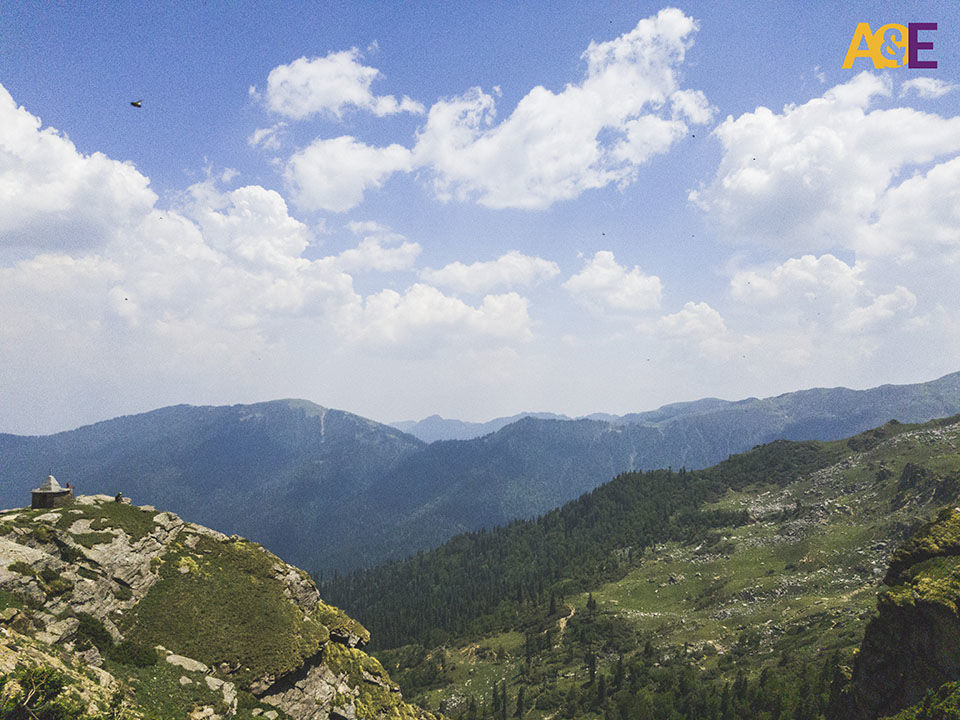 We drive down to the villages now. Nasty hairpin bends with bumps makes my Thar wobble because of the stiff suspensions. We stop in between for the beautiful wild flowers that were growing everywhere. The first village you encounter is the village of Dodra. Though on the way you get a glimpse of the Kwar village, hanging on the mountain to the left of the road. Dodra is the smaller of the two villages and is located at the height of 2450 metres. An idyllic remote village of Himachal, life is quiet here and you can hear just about every sound around you. There's just one forest rest house here and you really need to be lucky to get a booking here.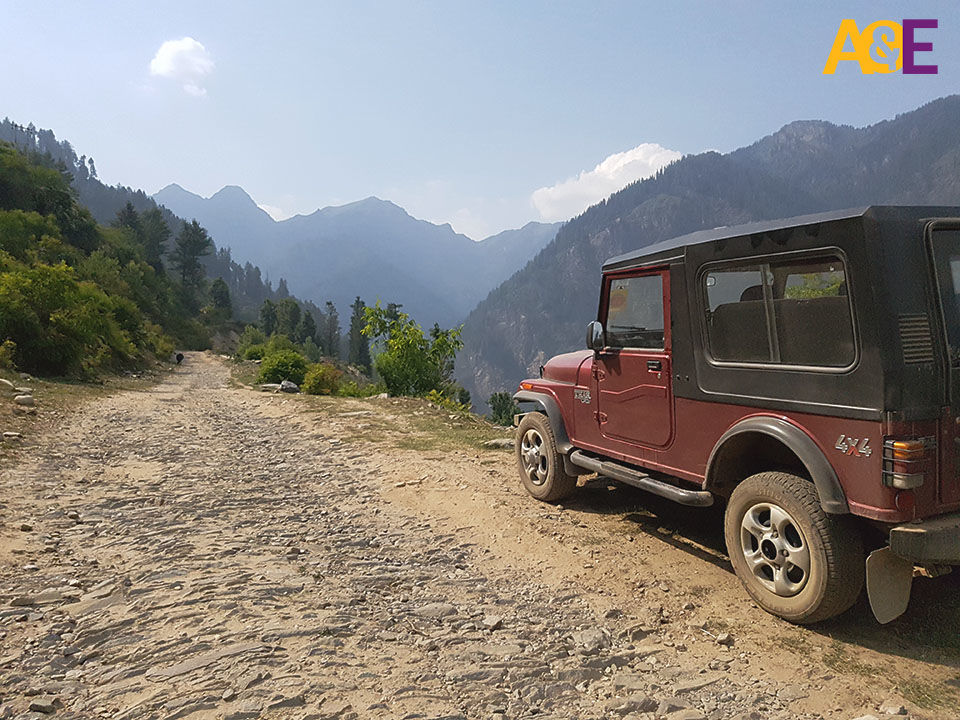 The road goes further down to touch the river valley of Rupin river and rises again for the village of Kwar. Here's one private lodge where you might be able to find a room. Don't expect anything fancy here. Unable to find a place to stay, we decided to camp on the Chanshal pass but by the time we reached the pass, the sun was already on its way down. We decided to go back to Rohru and save an extra day for our trip ahead. Chicken curry, rice and 2 beers – a birthday well spent!
We didn't push for an early morning drive down. We left by 10 am and got my car checked for a rattling sound underneath. Turns out, the bumpy roads accounted for 3 bolts of the engine-guard sheet. We entered Uttarakhand now, crossing Tiuni and Hanol before stopping at Barkot for lunch. There were hardly any cars along the way, except, of course, within town limits. After Barkot, the road passes through the shade of beautiful pine trees. Small hamlets and terraced fields soothed our eyes while hand-pumps ensured we had a cool splash to refresh our souls. The effects of the forest fire of 2016 in Uttarakhand were clearly visible. The pine trees, which were standing, were half-charred. We sat down to enjoy the silence of the woods and witnessed the spring of new blades of grass making their way out of the charred ground. "Nature finds its way someway or the other." Random thoughts occupy my mind while I drive. Sometimes they even remain for a few odd days. I was longing for the rains now and rains they did arrive.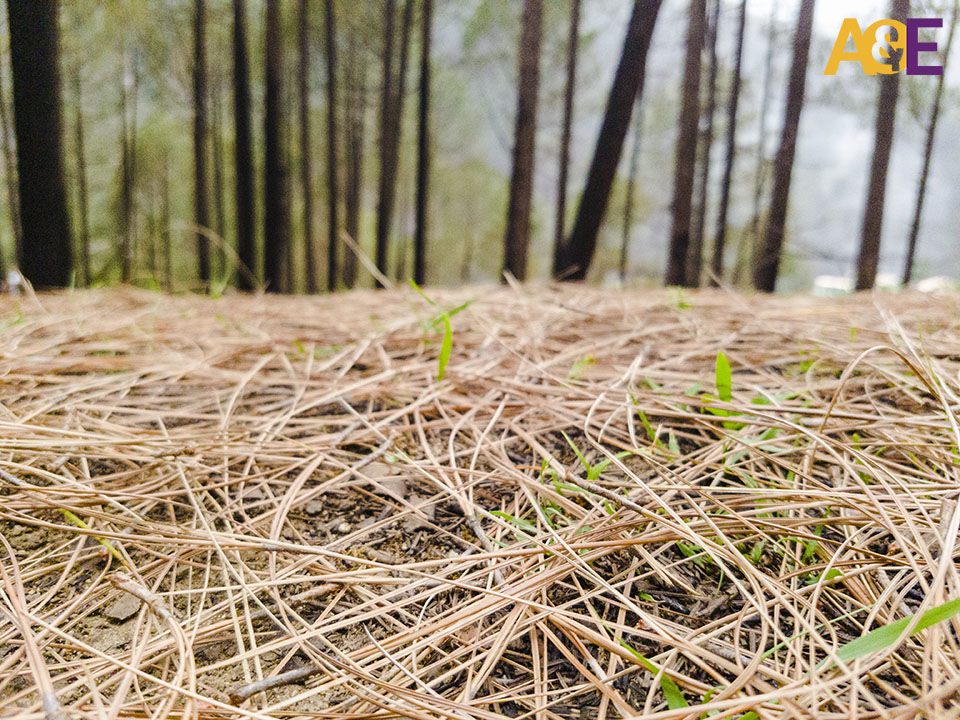 We were enjoying this lonesome drive up the Radi Ghati (Radi Valley), the roads were narrow but the tarmac was smooth, which made the drive easy and pleasant. Just as I wished, it began to rain and I could feel that every bit of everything around me was enjoying it. The beautiful drive became even prettier. It stopped by the time we reached the highest point of the Radi Ghati i.e. 2200 metres above msl. From here, it was a steady descent up until Dharasu Bend.
Uttarkashi was a bit crowded but not as much as I had expected it to be. But there was no way I was staying here. Though it had started to get dark and the roads were.t that great, we tried to push as far as we could go. It was completely dark by the time we had reached Bhatwari and we decided not to push for Harsil as it was another 40 odd kilometres from here. The Bhagirathi was roaring beside us and it was the only consolation as we put up in a cheap lodge infested with flies. Our plans to trek to Bedni Bugyal were thwarted because of heavy rain predictions and the red alert issued by the district authorities.
Tricky roads, lovely views, cliff face and a few waterfalls later we reach the small cantonment area of Harsil. There are a few accommodation options here including high-end homestays and cheap lodges along with a GMVN Guest House and a forest rest house. To put it simply, Harsil is beautiful. A stream flows right through this small town. You can walk for hours near the river bed which is also lined up with pine trees and also a hiking path. Needless to say, we booked a small but neat room in a lodge and just went about exploring Harsil.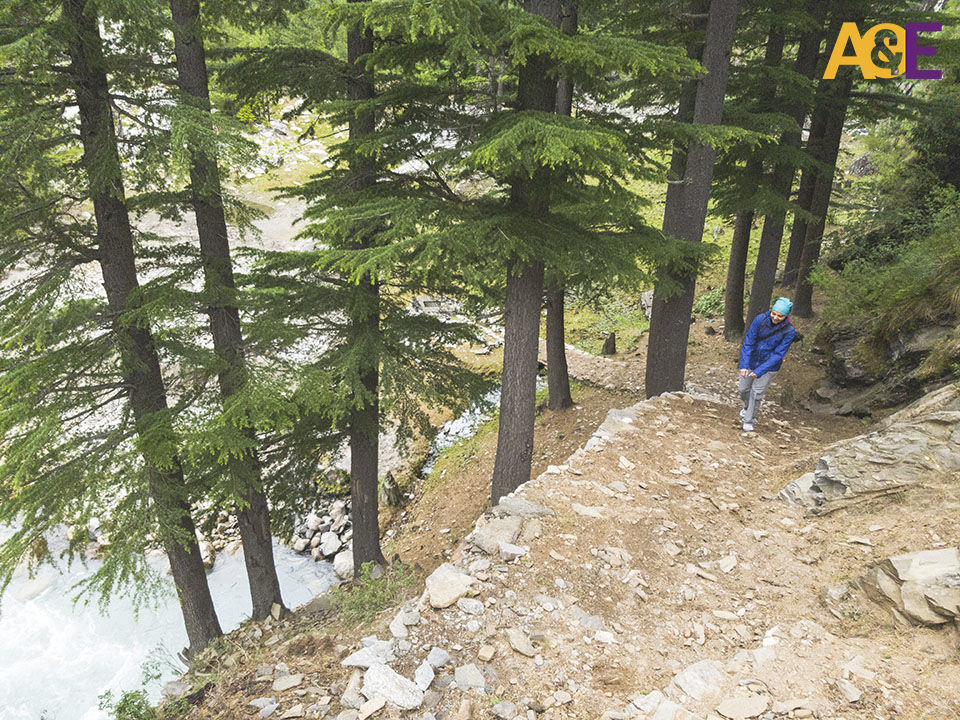 On the route to Gangotri, non-vegetarian food isn't served. However, Harsil is a cantonment area and you will find your fill here. The restaurants don't keep ready non-veg dishes but if you give them an advance notice or the raw stuff from the butcher's shop, they cook up yummy curries for you. We are both small eaters but you should have seen us hogging down chicken curry and rice. By the end of it, we took time to even stand up straight. The Hunchbacks of Harsil!
Apart from the scenic beauty of Harsil, one major draw is the Bhutia village here. Bagori is reached by crossing two cute bridges over the streams that flow through Harsil. Many stories revolve around this village. Some say that when Nelong Valley (later in the blog) was closed, the villagers moved here. They also have permission to brew their own alcoholic beverage which is known as 'Kacchi'. Wooden houses with simple and elegant carvings and small porches dominate this longitudinal village. Roses bloomed in a few households, while others had fresh green vegetables sprouting out of their kitchen gardens. Some womenfolk had gathered around a house to weave and had broad smiles on their faces when they saw us nodding in appreciation of their work. There is a small monastery here. People in this village are predominantly Buddhists and it's definitely a rare thing in this part of the state. Small alleys had overhanging of beautiful flowers. Meandering through these alleys, we came across an old bridge, which was covered with fluttering prayer flags and a stream rushing underneath it.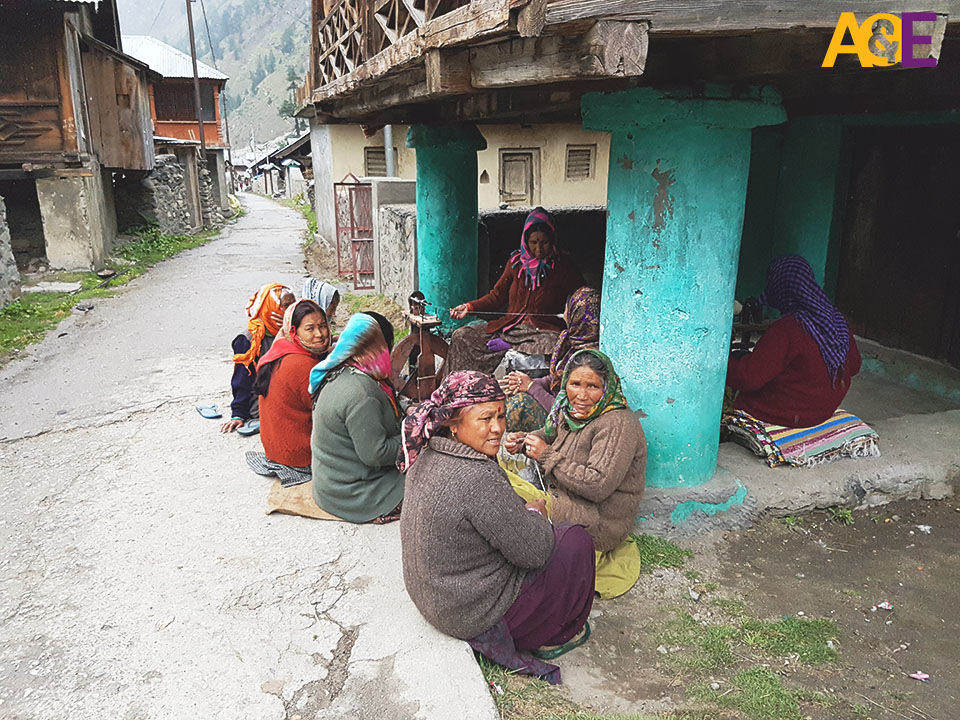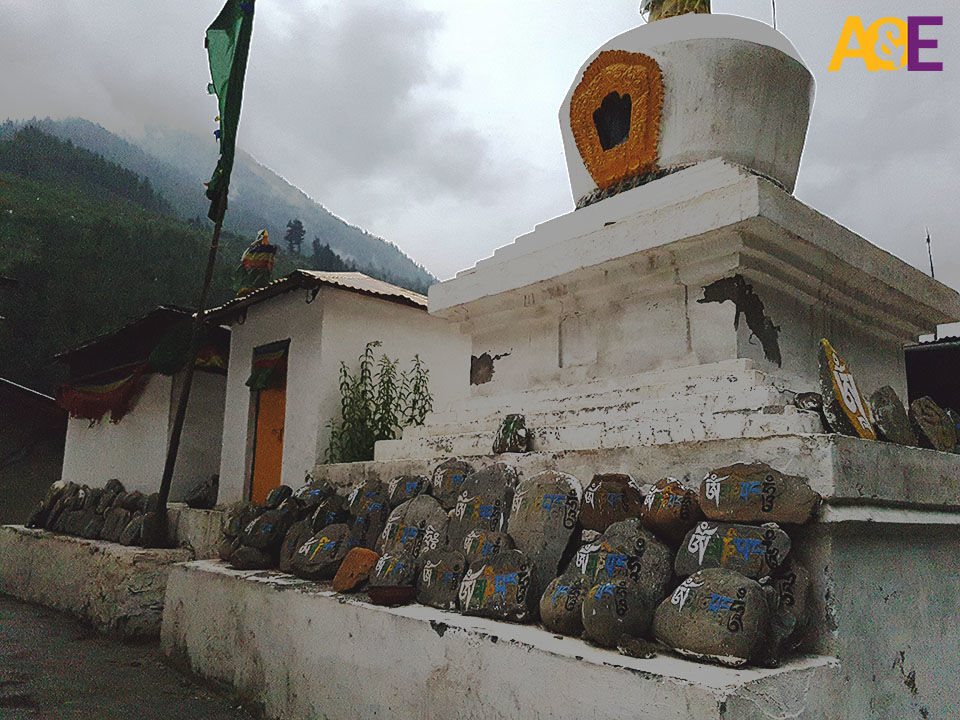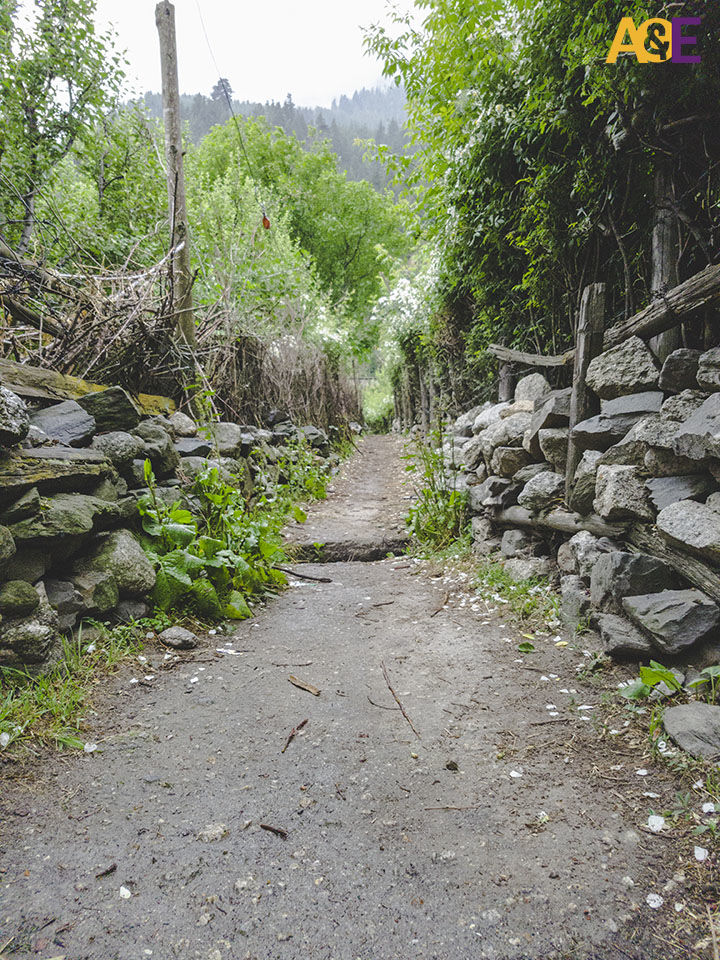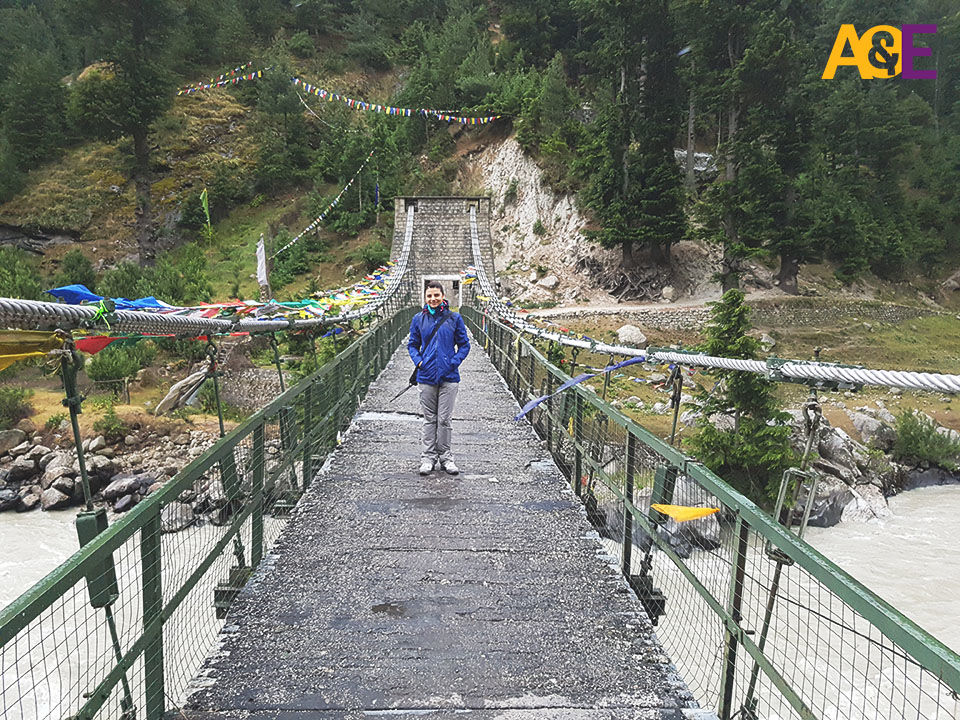 Time today to try and reach Nelang valley and Gangotri. To reach Nelong Valley, you need a permit from the SDM of Uttarkashi. We hadn't stopped at Uttarkashi because there was a prediction of heavy rain and there was no way that the SDM would allow us to go there. Our only chance was to plead with the forest guards manning the gate. Even though we knew we won't be able to pass the ITBP check-post that lies later in the path. But I was hoping for a glimpse of the valley.
On way to Gangotri, one of the most stunning views is from the bridge over the Jadh Ganga river (aka Jhanvi River). It's a deep gorge. By deep I mean 'throw a stone today and it will hit the river tomorrow' deep. But damn it's gorgeous! Sheer cliffs of white are in sharp contrast to the turquoise waters of Jadh Ganga that flows out of Nelong Valley. This bridge at Lanka Chatti is wrongly presumed to be the highest bridge in Asia. But this doesn't take away the beauty or the sheer drop from this bridge. It is definitely stunning.
Right after crossing the bridge and a few turns later, you will find a check gate to the left. And here all our struggles start. We start from pleading, begging, to making friends and ultimately assuring him that we would return before the ITBP check post. The guard in charge wouldn't budge and said that he couldn't let us go in without a written approval of the SDM of Uttarkashi. Though he did make a few phone calls to his seniors who asked him not to let us through as there was a red alert for rains. The clouds were nowhere in sight and the sun was beating down on us. We just whiled away time for more than an hour before he took pity on us and let us in around 6 kilometres.
The roads were just as we had encountered in Chanshal, except that there were boulders lying here and there and much more bumps. The Jadh Ganga followed us and the gorge was widening. We stopped across the famous wooden bridge that hangs precariously at the cliff face on the other side of Jadh Ganga. This was used by the locals before the route was closed down because of the war with China and the villages were relocated too. Just a mere look at this bridge gives you goose bumps. Walking on it would have been quite an adventure. We hung around for a bit but the wind started picking up so we decided to head back. Nelong is still not scrubbed off on my 'to explore' list.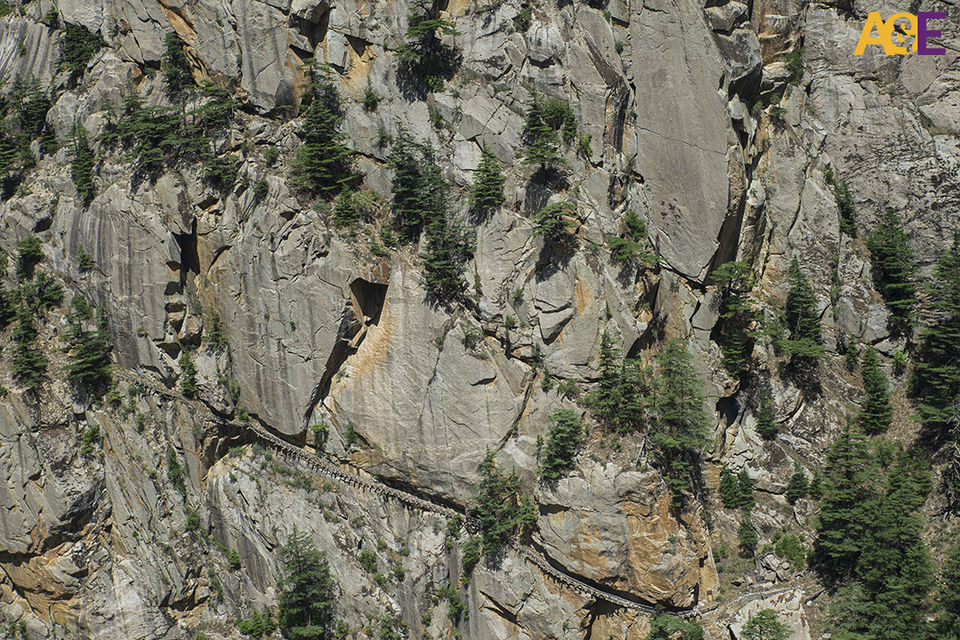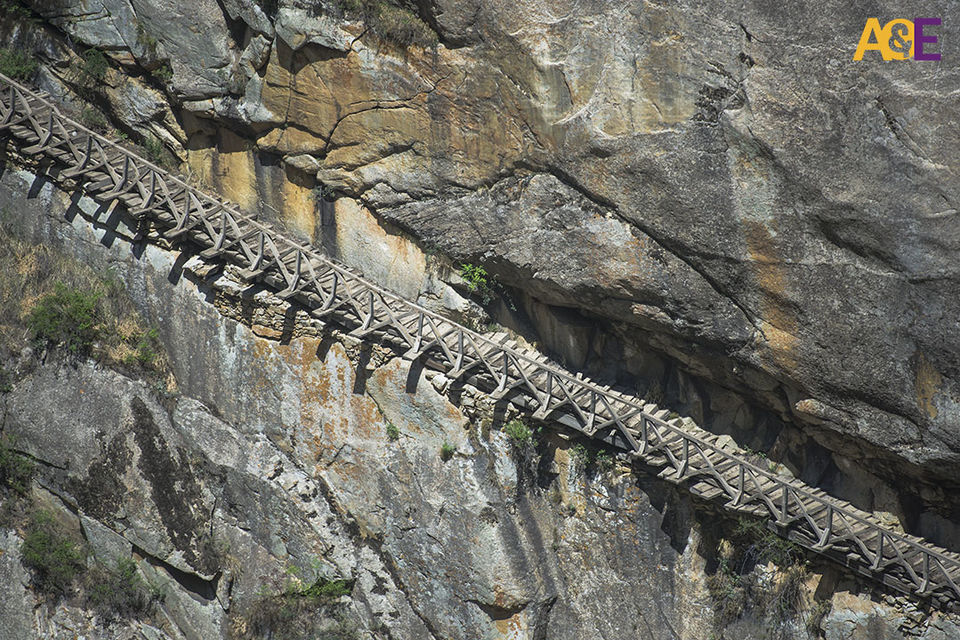 We decided to spend a few days in Harsil before heading down to the plains. The nights were chilly and the mornings were well spent hiking and lazing around near the woods. We even spotted bharals (Himalayan Blue Sheep) manoeuvring the tricky 90-degree cliff faces. Sheer skills!