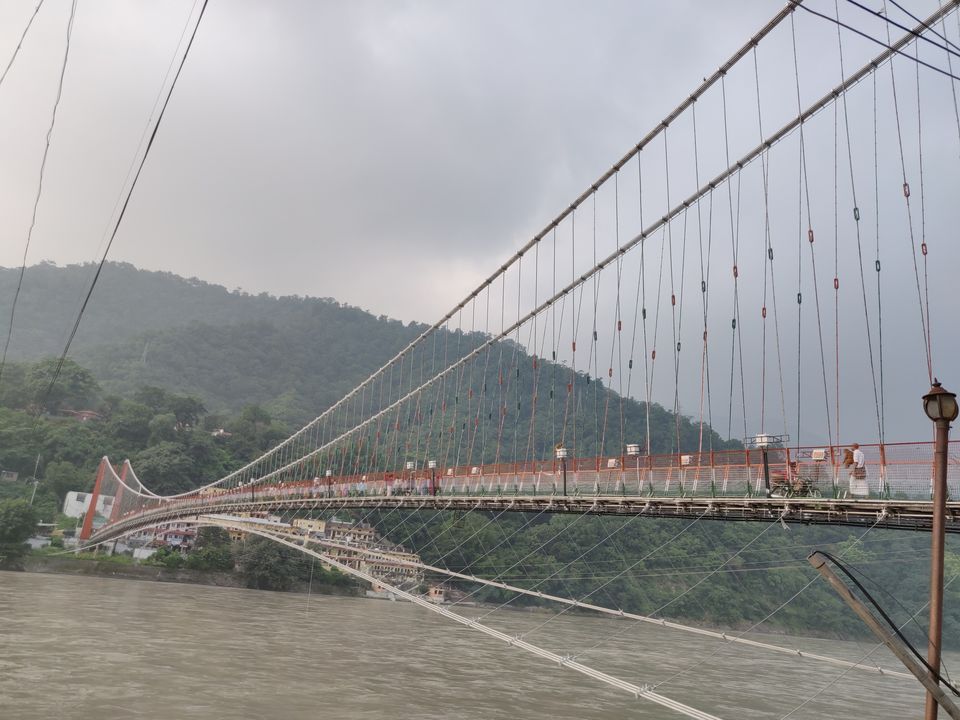 This trip will cover about my first solo trip to Haridwar and Rishikesh. It started with thought of going to somewhere in India for 3-4 days. I planned this trip within an hour and I left for Delhi next day. Anyways I came to know that Rishikesh is being top 10 preferred destinations for solo trip so I decided to visit there. I took a bus from Kashmiri Gate for Haridwar at around 1:00 PM.
It took around 6 hours to reach Haridwar. I directly went to hotel and checked in. Please note that hotels in Haridwar don't allow single person unless verifying by calling to any family members. It was a little bit shocking, but when they told me about some incident that happened, I was convinced. After refreshing, I left for Har ki Pauri which is the main ghat on the bank of Ganges in Haridwar. This is actually the place where the Ganges leaves the mountain and enter into the plains. Believe me, this place is just awesome and you would love it. You can take a holy dip there to wash away your sins. Then I explored local market over there. I had my dinner in Hoshiyar Puri restaurant which is very old restaurant with authentic Punjabi cuisine.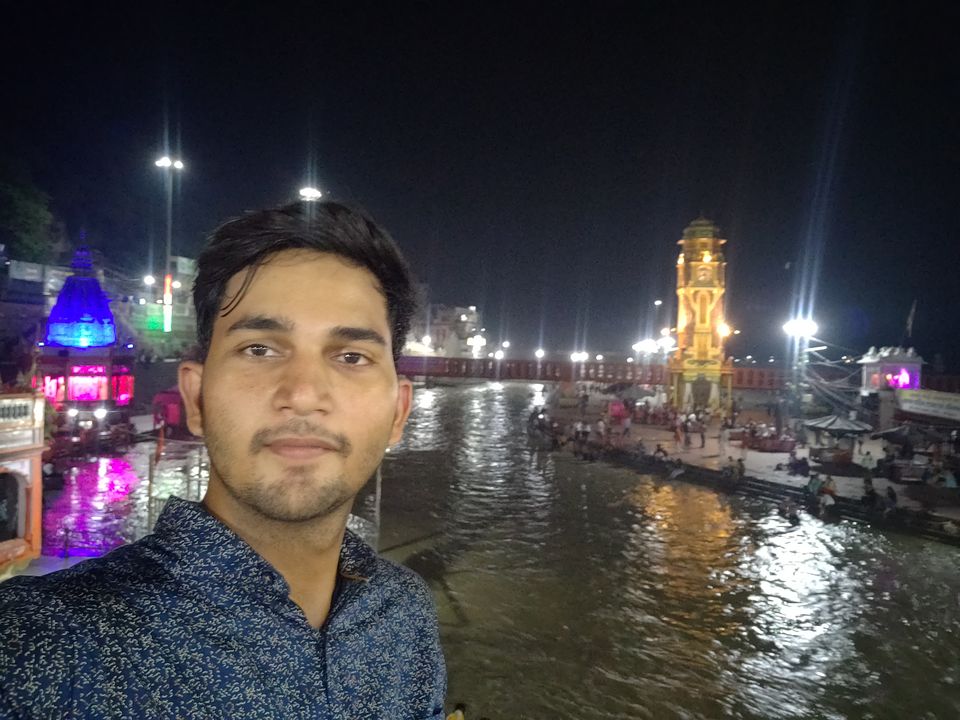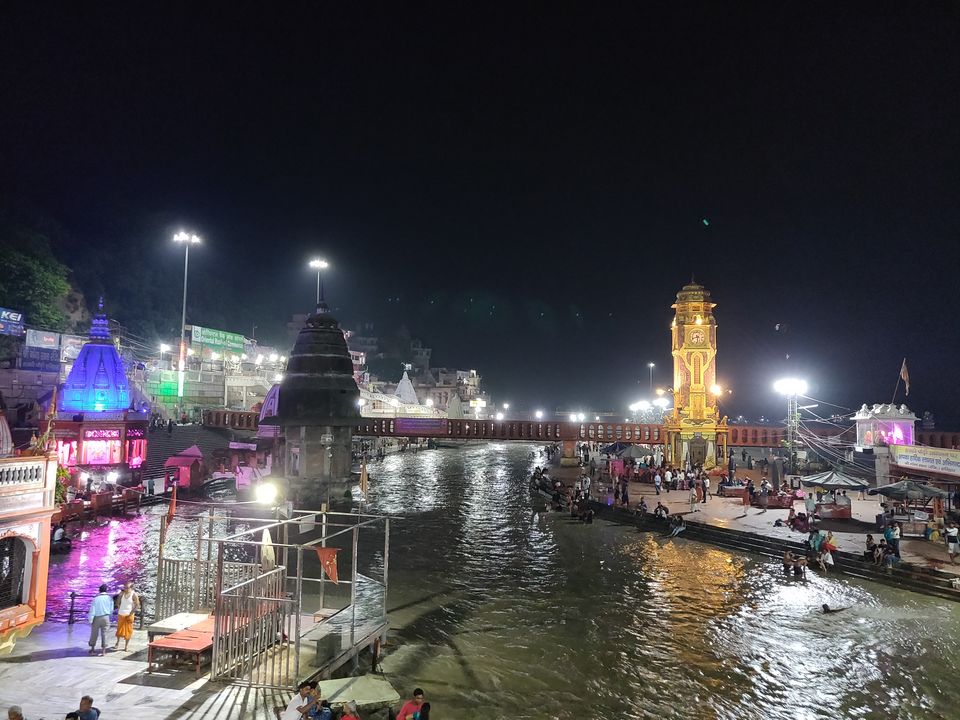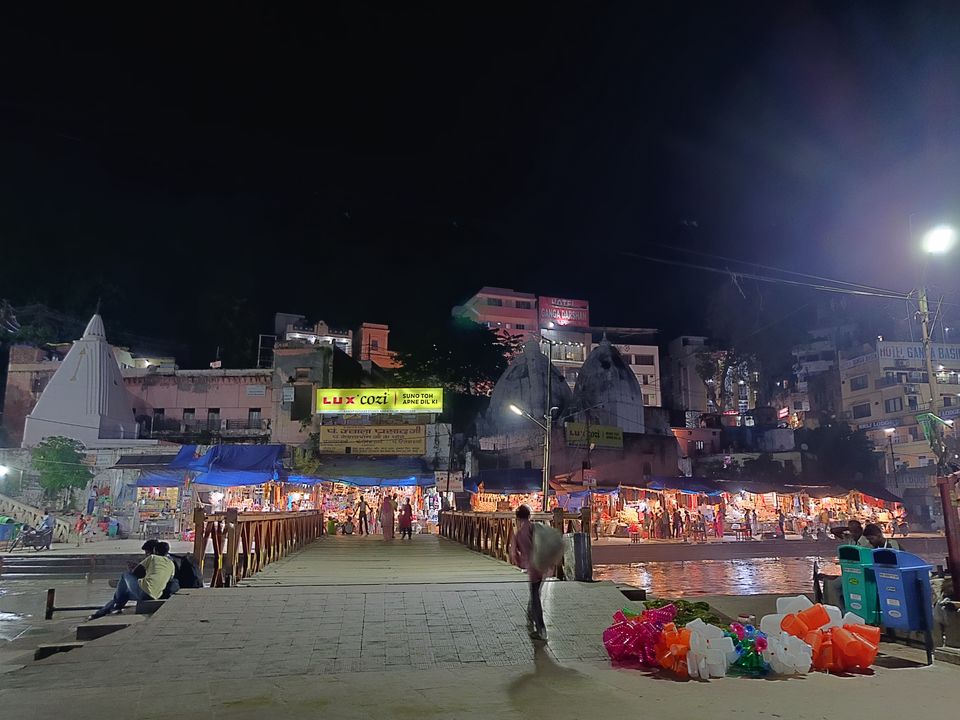 On the 2nd day, I left early morning to Har ki Pauri for taking bath in the Ganges. I got some spectacular view of the Ganges in the morning. It was beautiful to watch sunrise sitting on the ghats and river flowing beside. Then I returned and decided to visit a famous temple called "Mata Mansa Devi" temple. I reached there within an hour by trekking on Bilwa Parvat.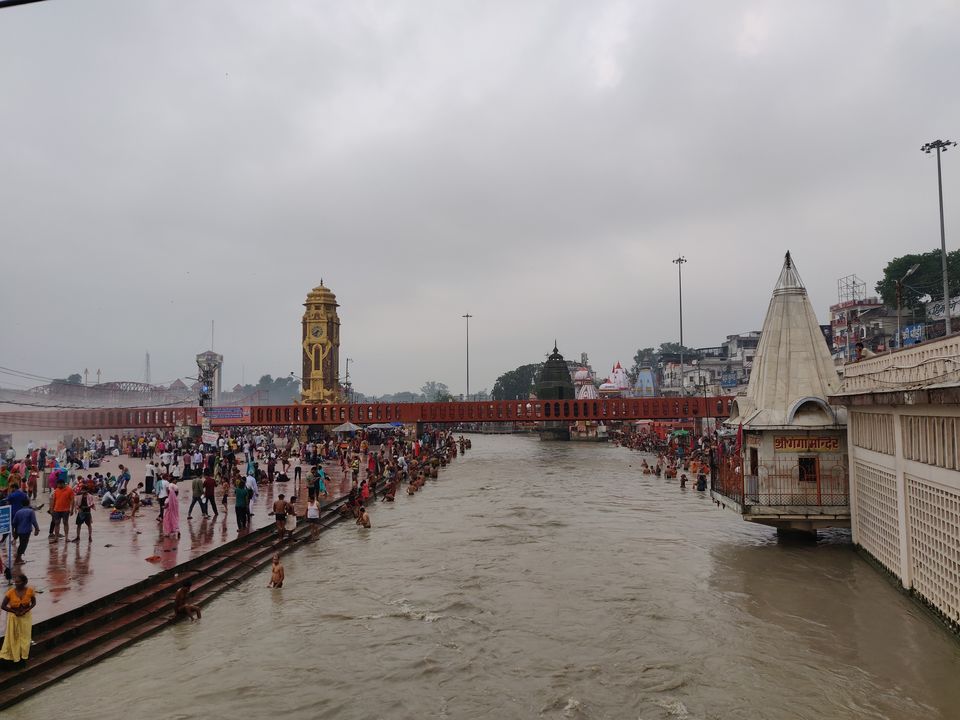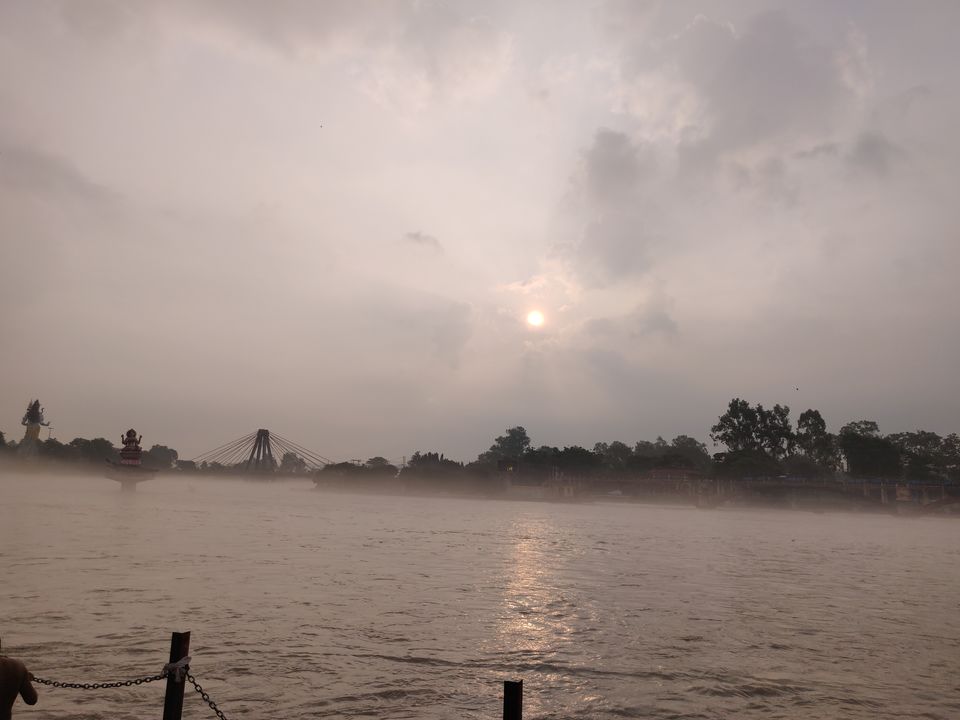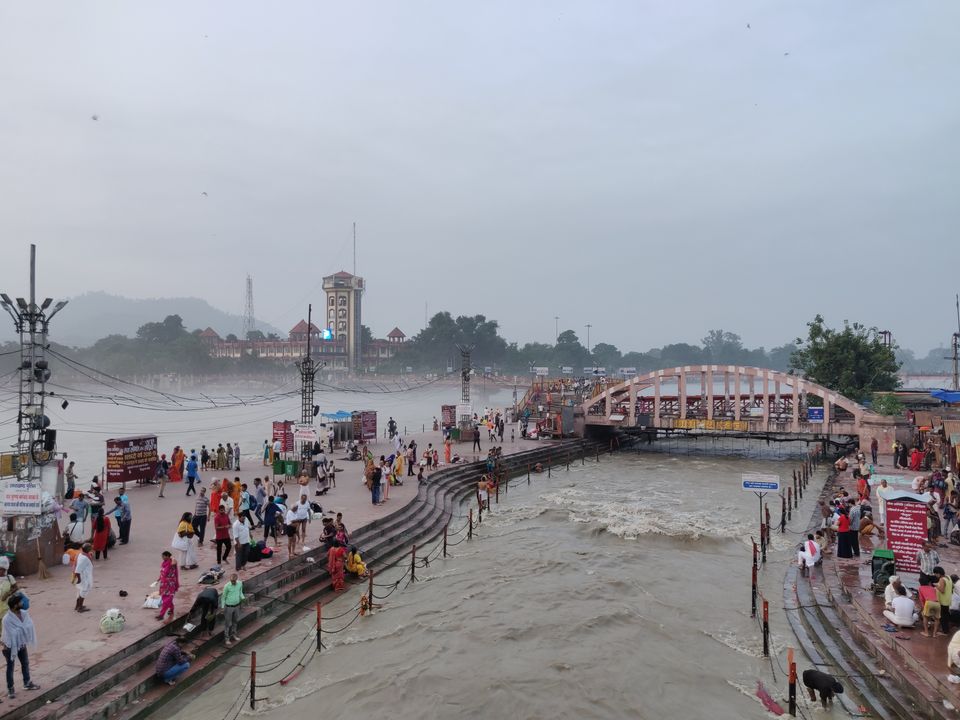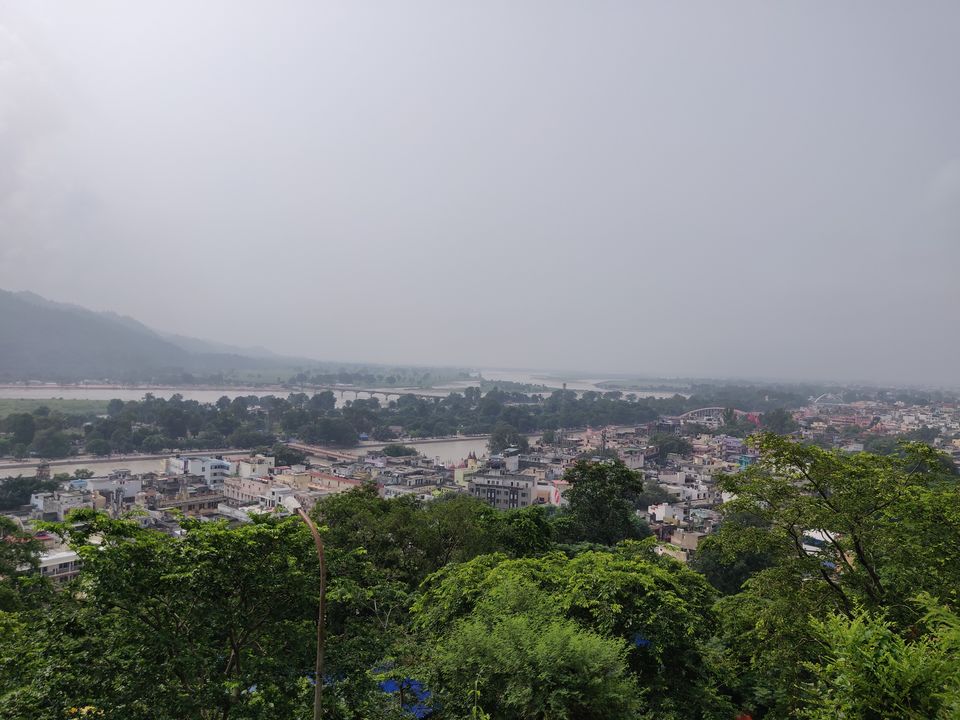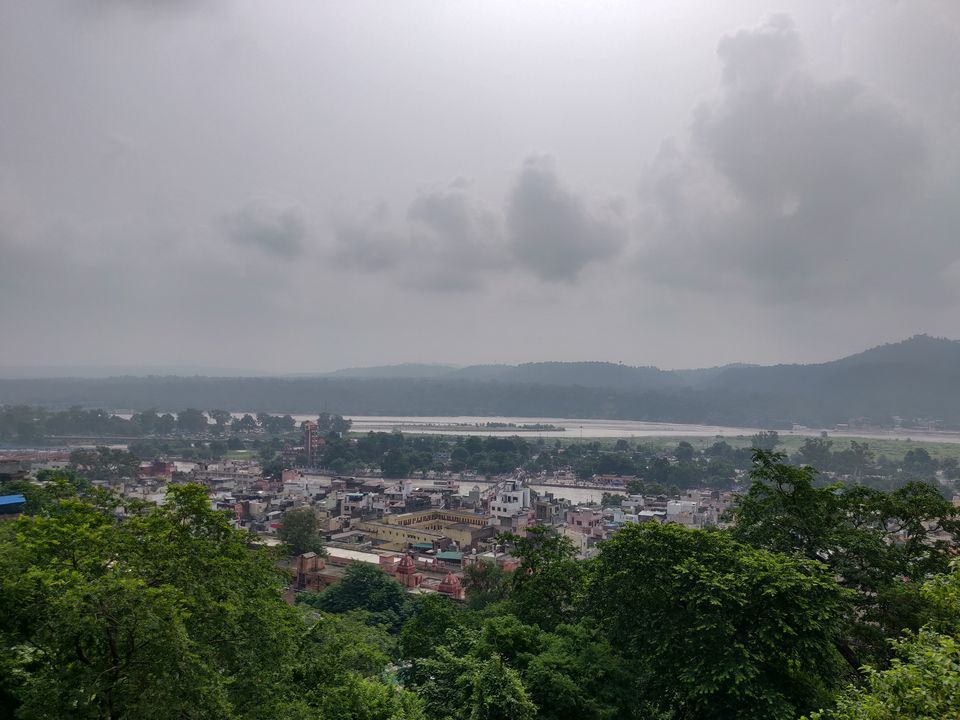 It was time to say goodbye to Haridwar and leave for Rishikesh. I reached Rishikesh at 1:00 Pm by taking bus from Haridwar. You can never think that a bus stand can be so beautiful. Rishikesh is also known as "Tapo Bhumi" which means the place for yoga and meditation of the Gods. This is the first time when I was going to stay in hostel. I checked into Zostel which is really an amazing hostel and has presence at various places in India. They have maintained it properly and it was neat and clean hostel. Zostel Rishikesh had superb graffiti arts at its walls which would make you fall in love with the place. I was very hungry by the time so I decided to leave from hostel and walk to nearby cafe. I found that "Beatles Cafe" was near my hostel so decided to kill my hunger over there. This cafe is very old cafe offering great view of the Ganges. After lunch, I started walking towards "Lakshman Jhula" to explore Rishikesh. My hostel guy told me to try cakes from "Pumpernickel German bakery" which is located on the other side of river. I tried their brownie which turned out to be really delicious and mouth watering. Then I walked around Ram Jhula which is an Iron Suspension bridge built in 1986. After this, I headed directly to Triveni ghat to observe famous Ganga Aarti performed on the bank of the Ganges. Every evening, as dusk descends, the Ganga Aarti is performed at the three holy cities of Haridwar, Rishikesh and Varanasi. I felt very positive and full of spiritual energy during the aarti. It is a very powerful and uplifting spiritual ritual which would make you feel alive.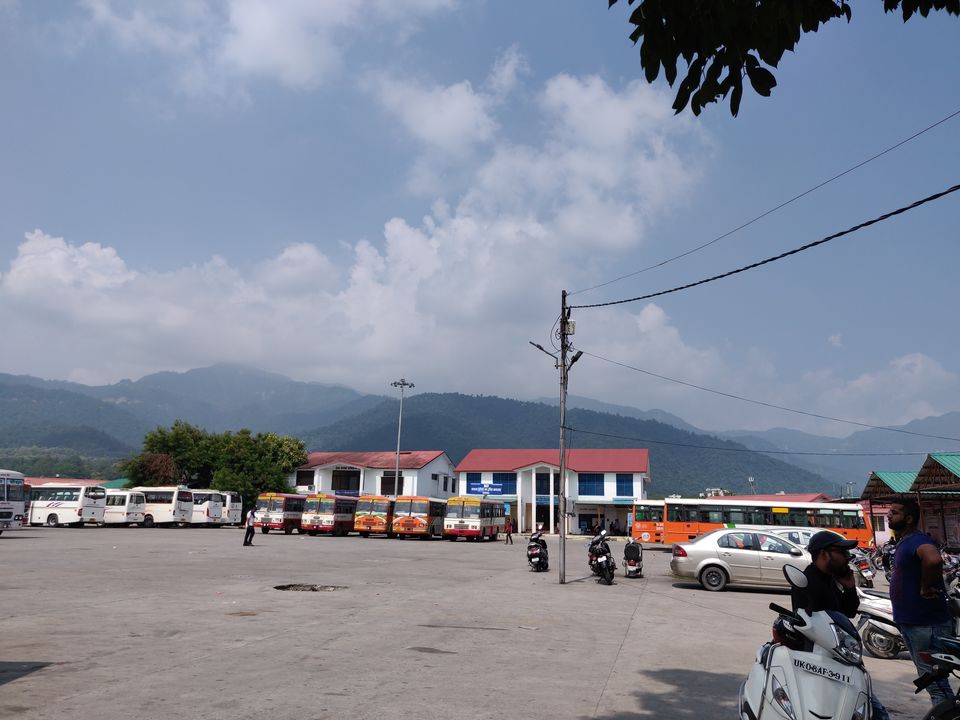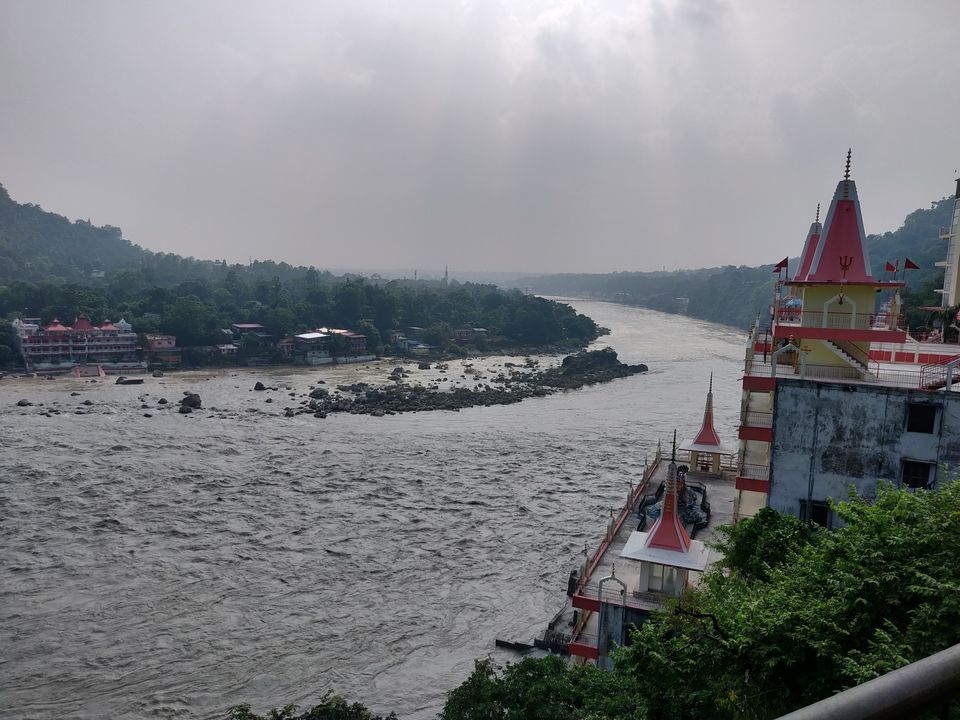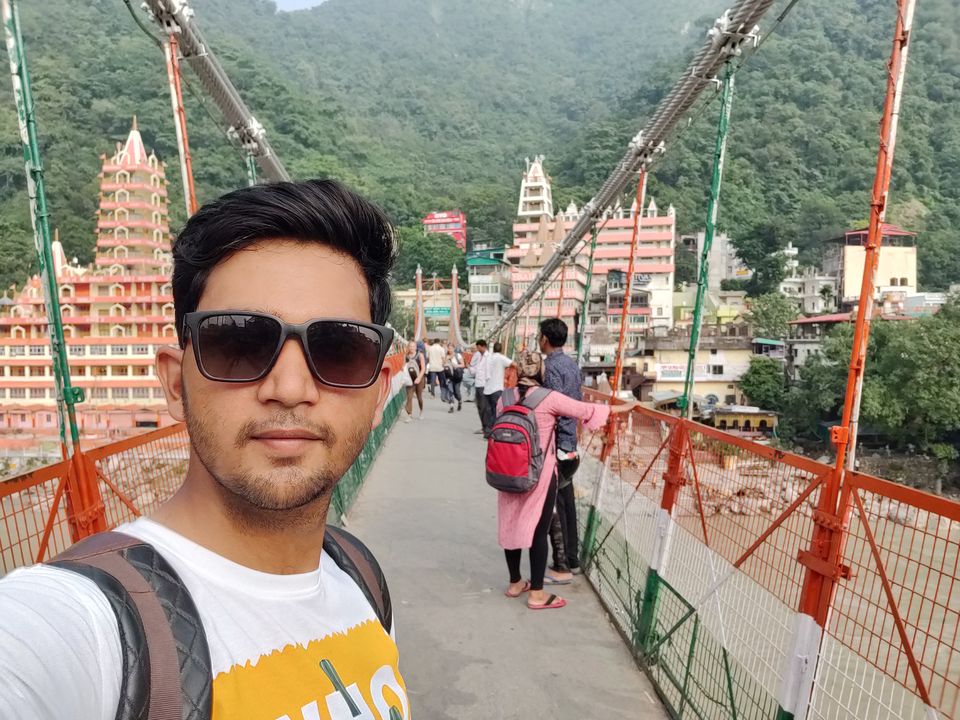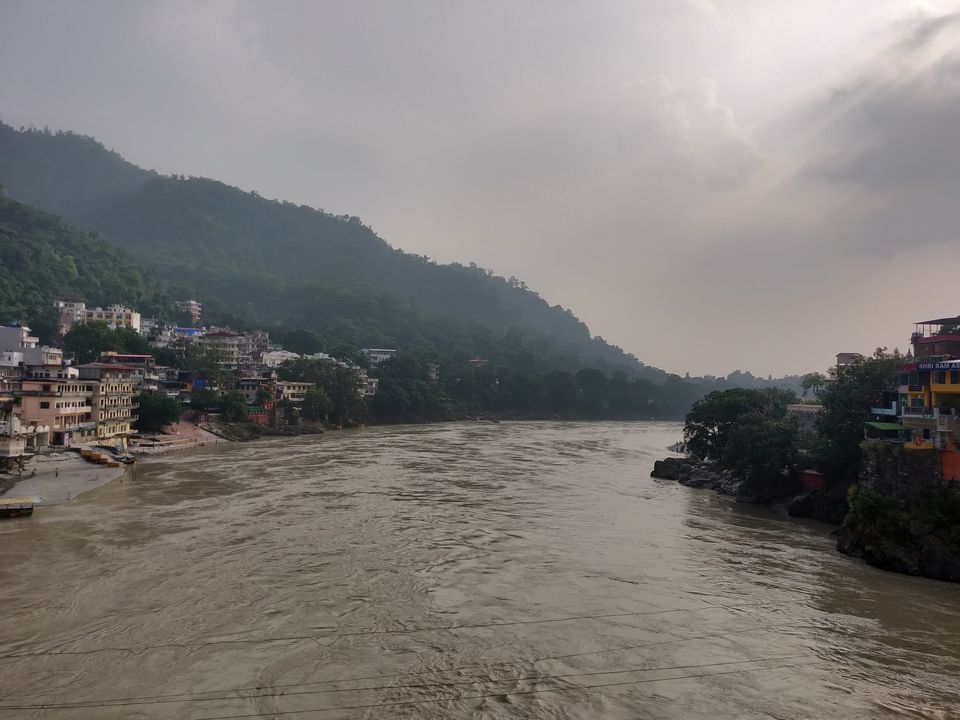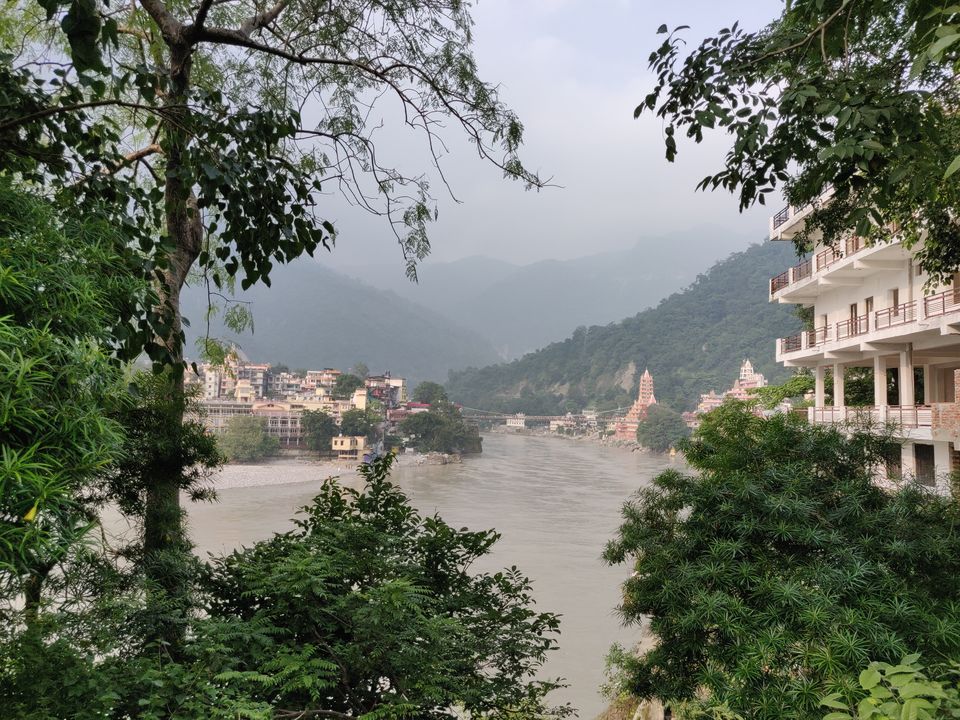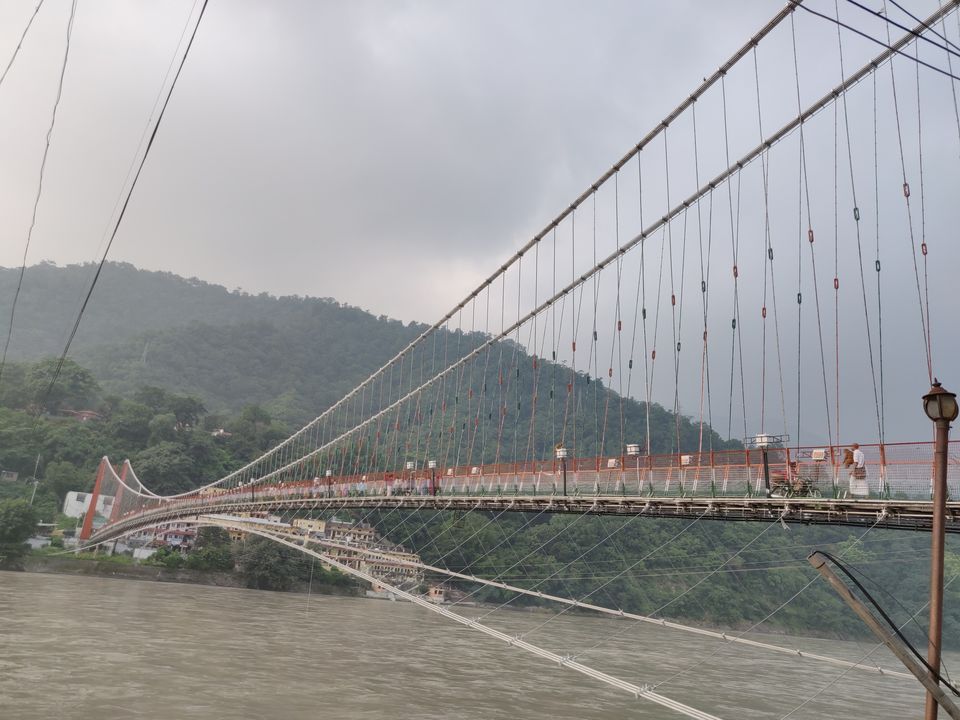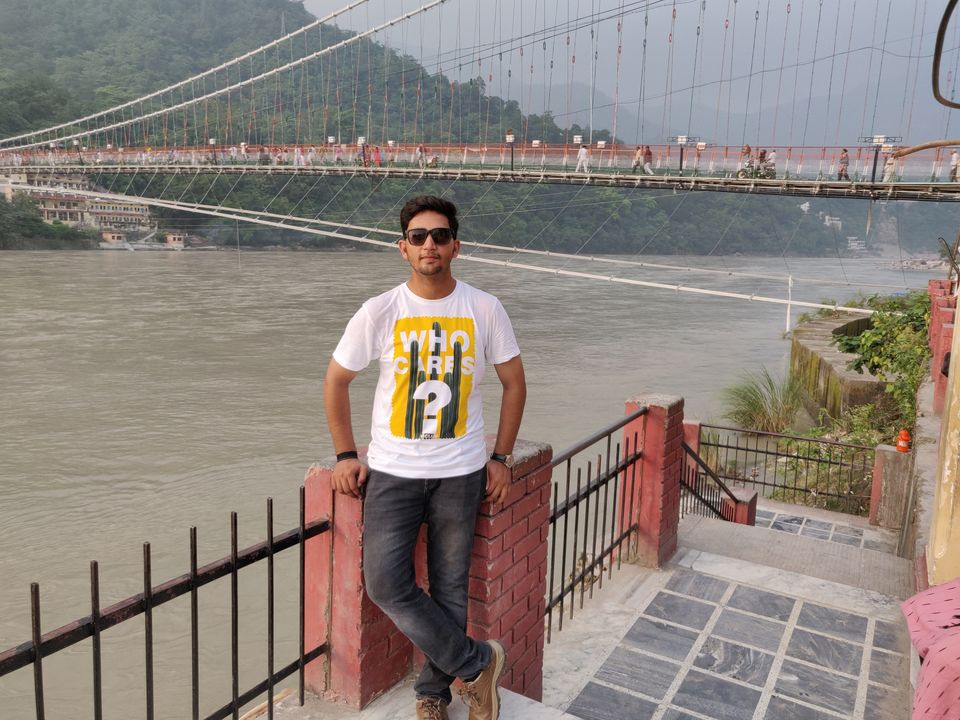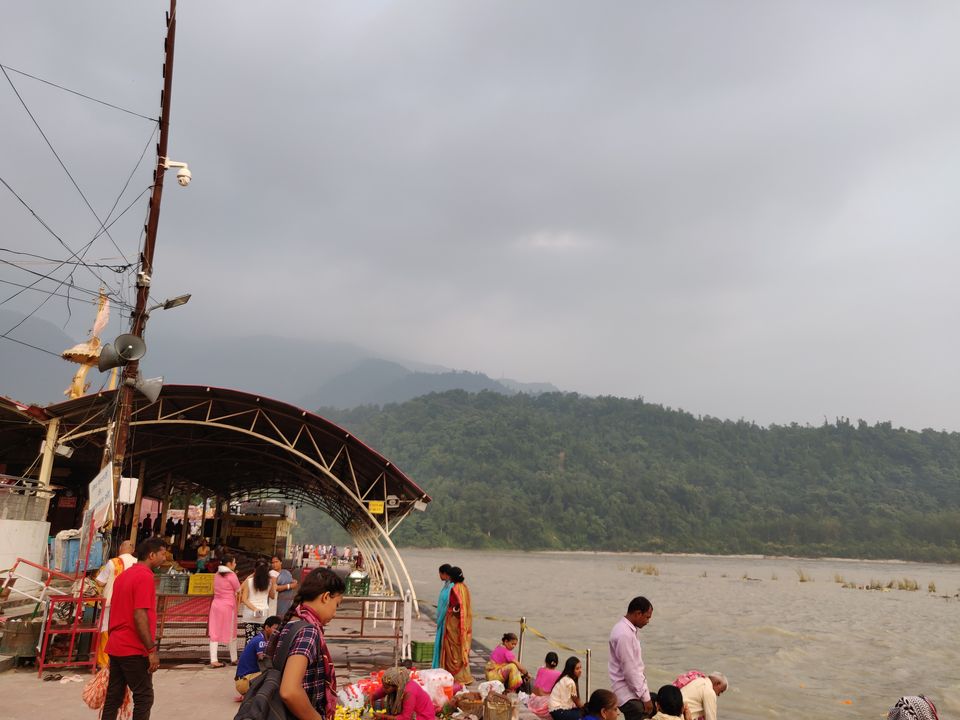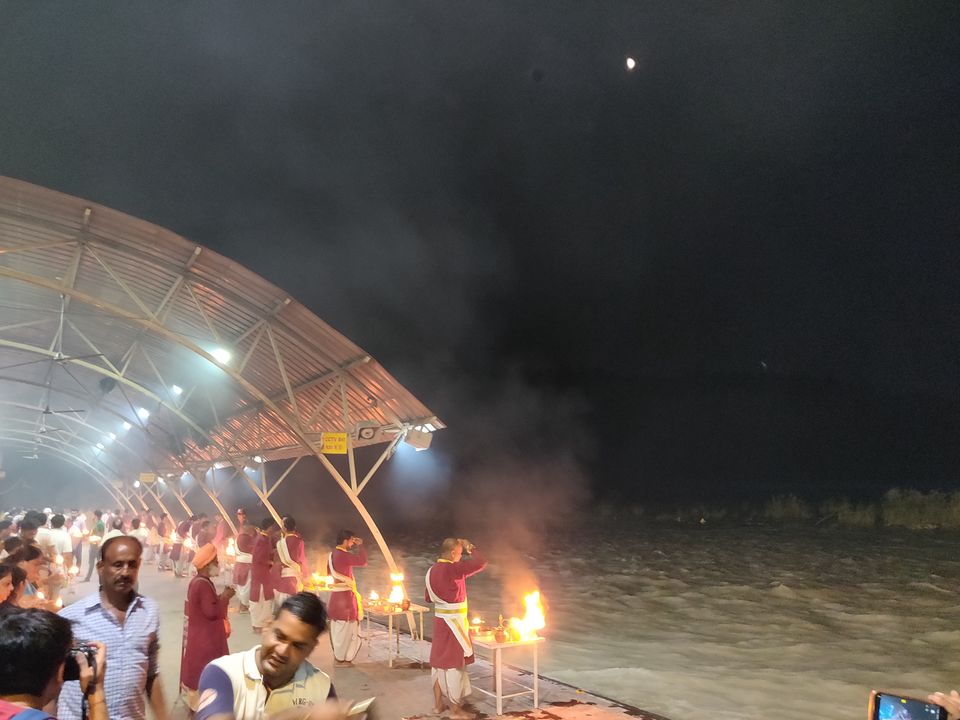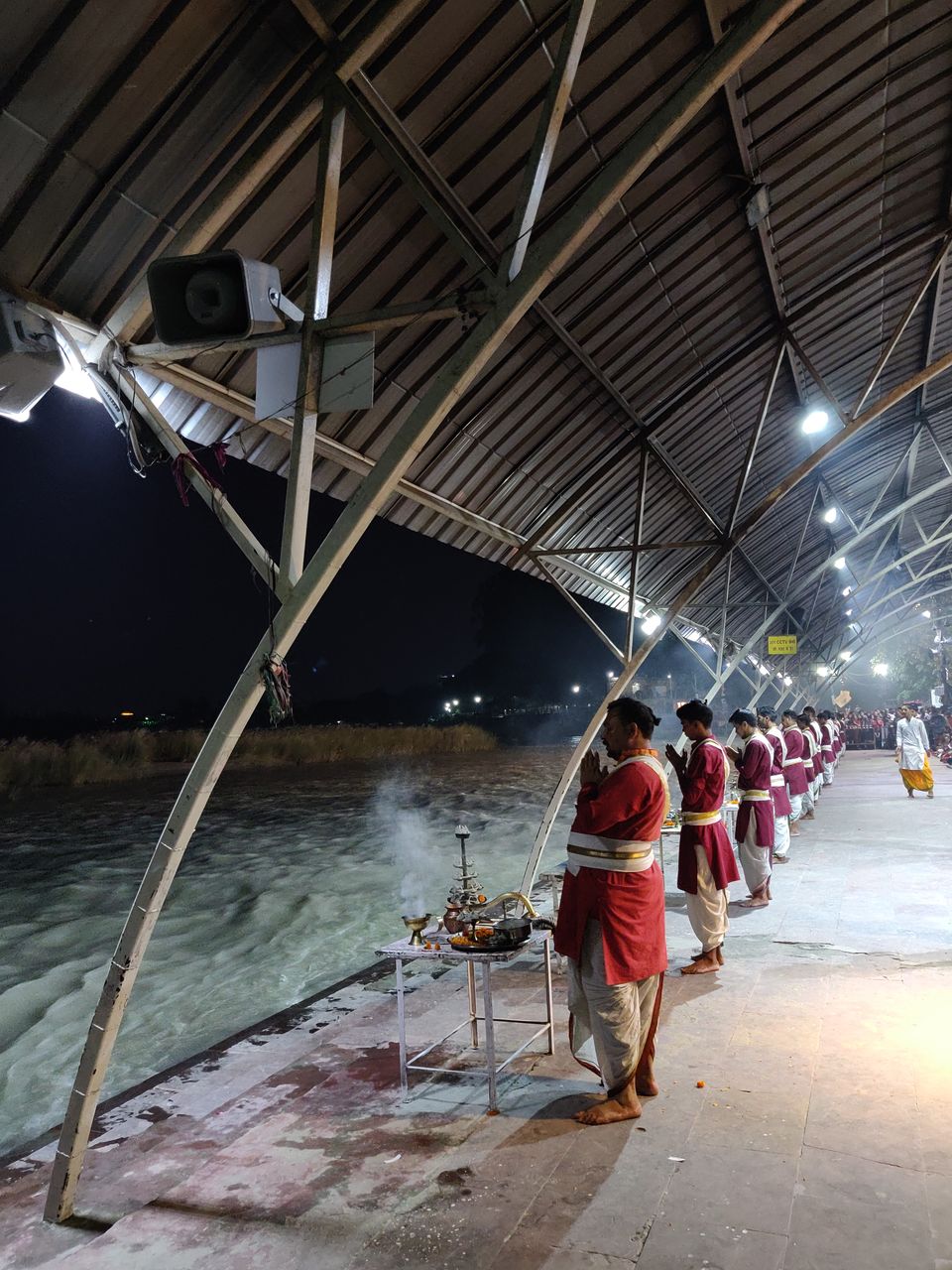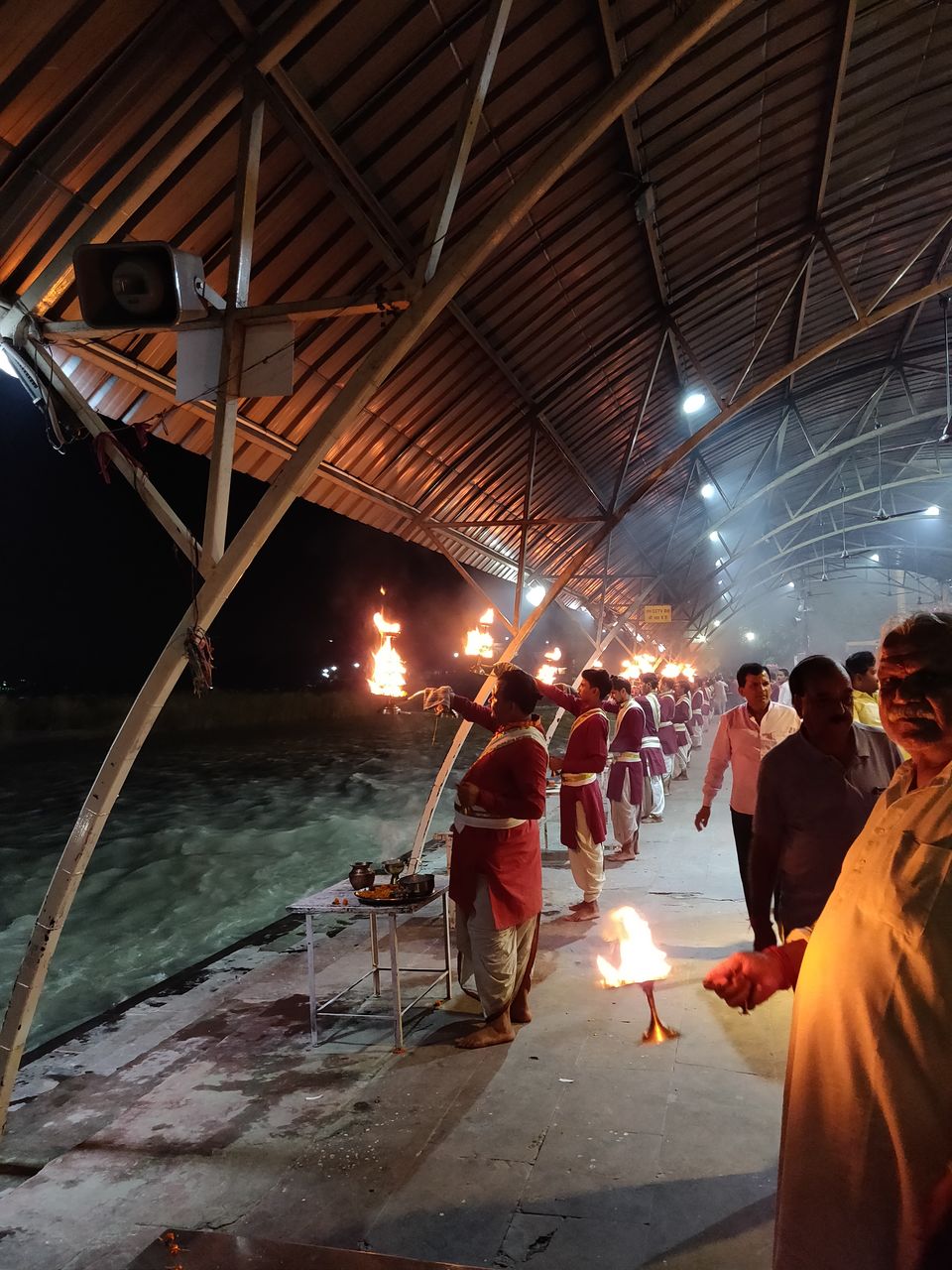 I returned back to my hostel after attending Ganga Aarti at around 8 Pm. I met 3 more solo travelers from different places and different education background. We all decided to explore next together so we hired e-bike for next day. We were sitting in common area of hostel to know more about each other. Suddenly we realized that we need some "chai" so we took our e-bikes at 12:30 Am and started searching for it. We went to Ram Jhula to have some night look of Rishikesh and the river. It was a breathtaking view from the middle of bridge with the reflection of moon over the Ganges. Then we had a cup of tea while returning back.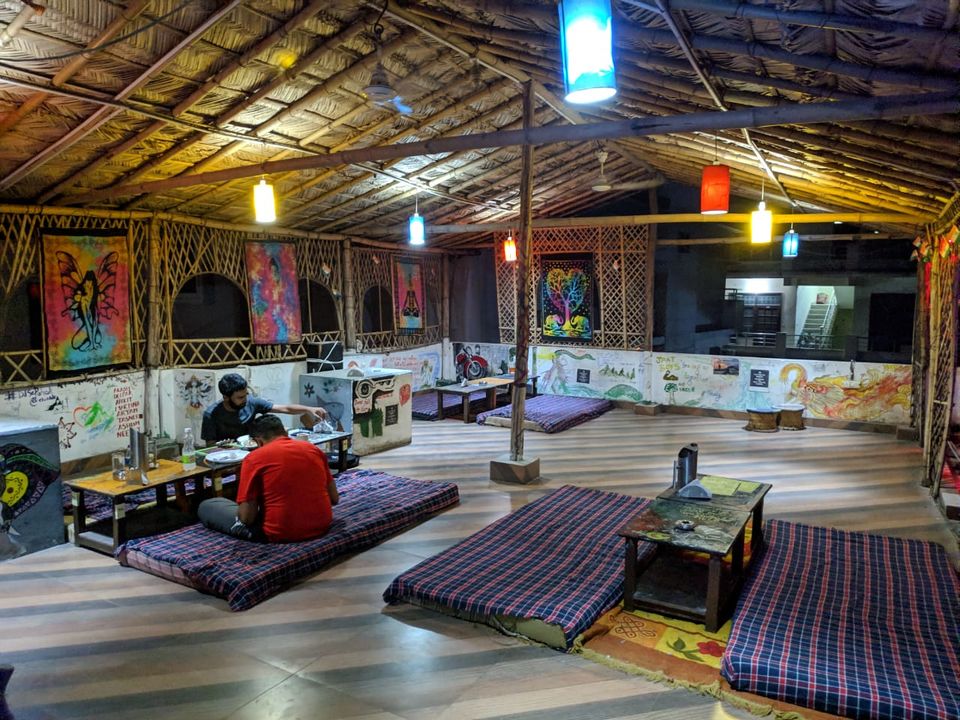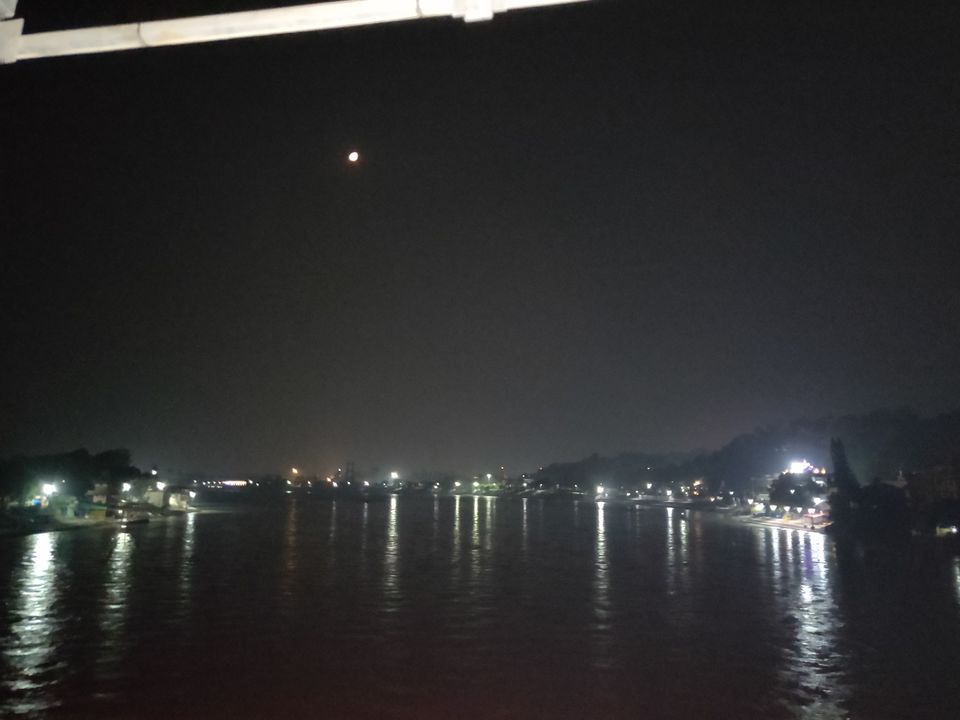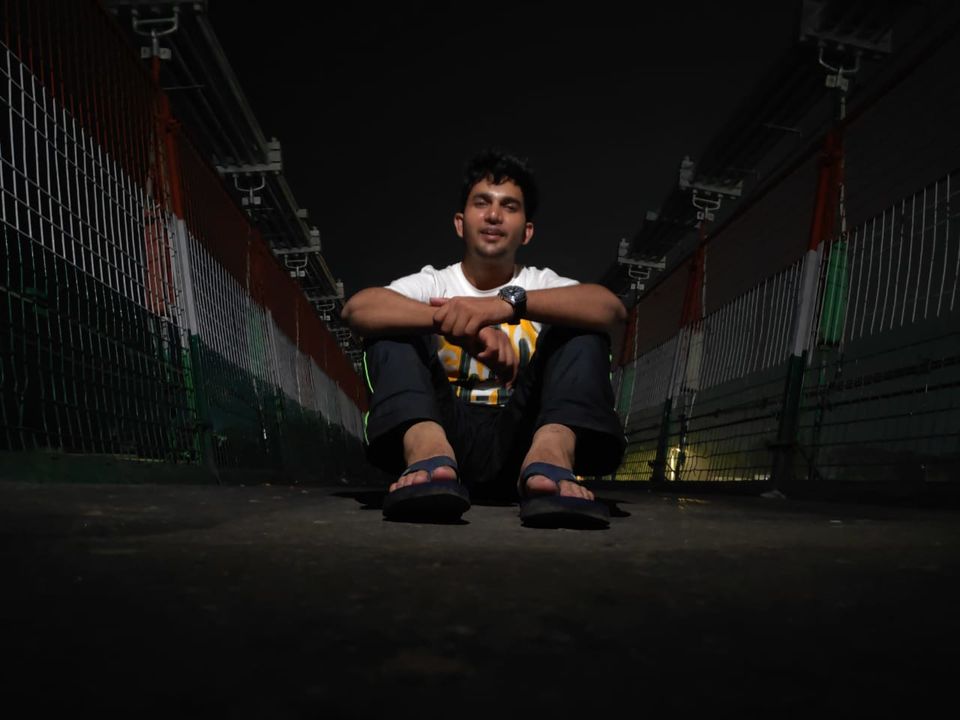 We have planned for early morning visit to Neer Gaddu waterfall next day. We woke up at 6:30 and started cycling to reach waterfall. It was very difficult to ride on the mountains as it was very steep but we got away with it and reached within an hour. We had maggi and chai after an exhaustive bicycle ride. Believe me, having maggi and chai is altogether a different experience in the mountains. After enjoying waterfall, we headed to Beatles Ashram where the Beatles came to study Transcendental Meditation in India. It has meditation caves made from stones which are very unique in its own way. It has some perfect graffiti arts on its wall. After exploring Beatles Ashram, we went to "Little Buddha Cafe" which is a very old and authentic roof top cafe having beautiful view.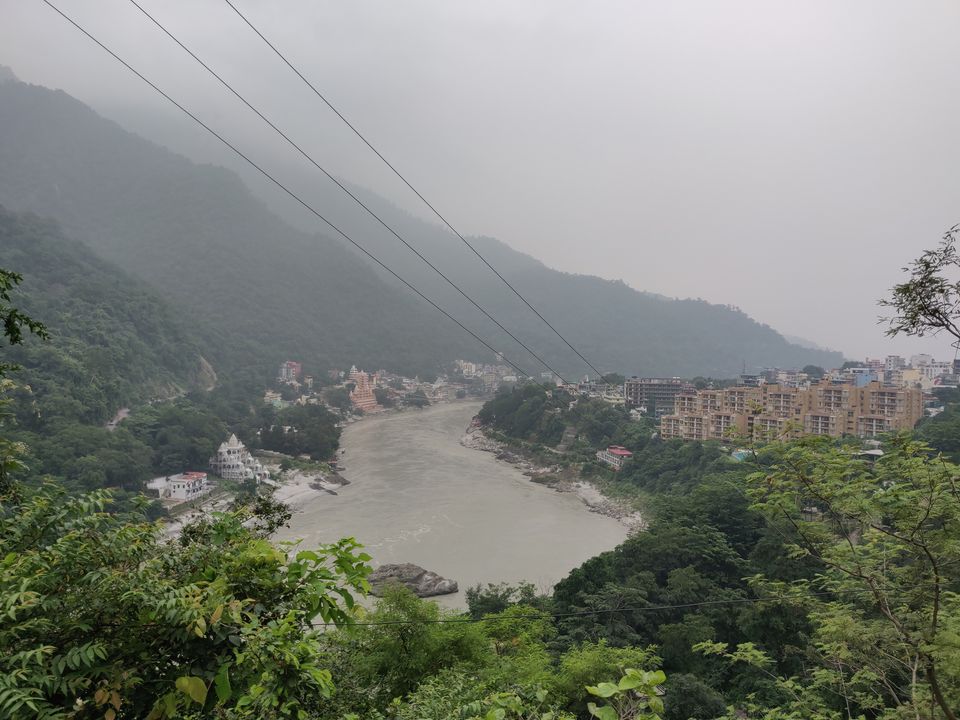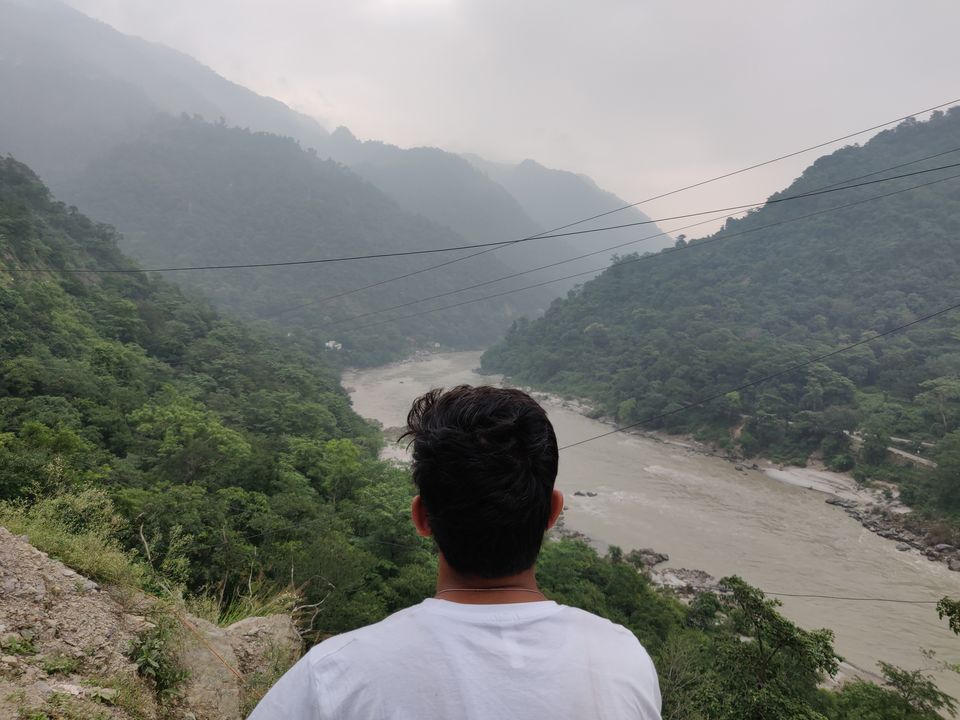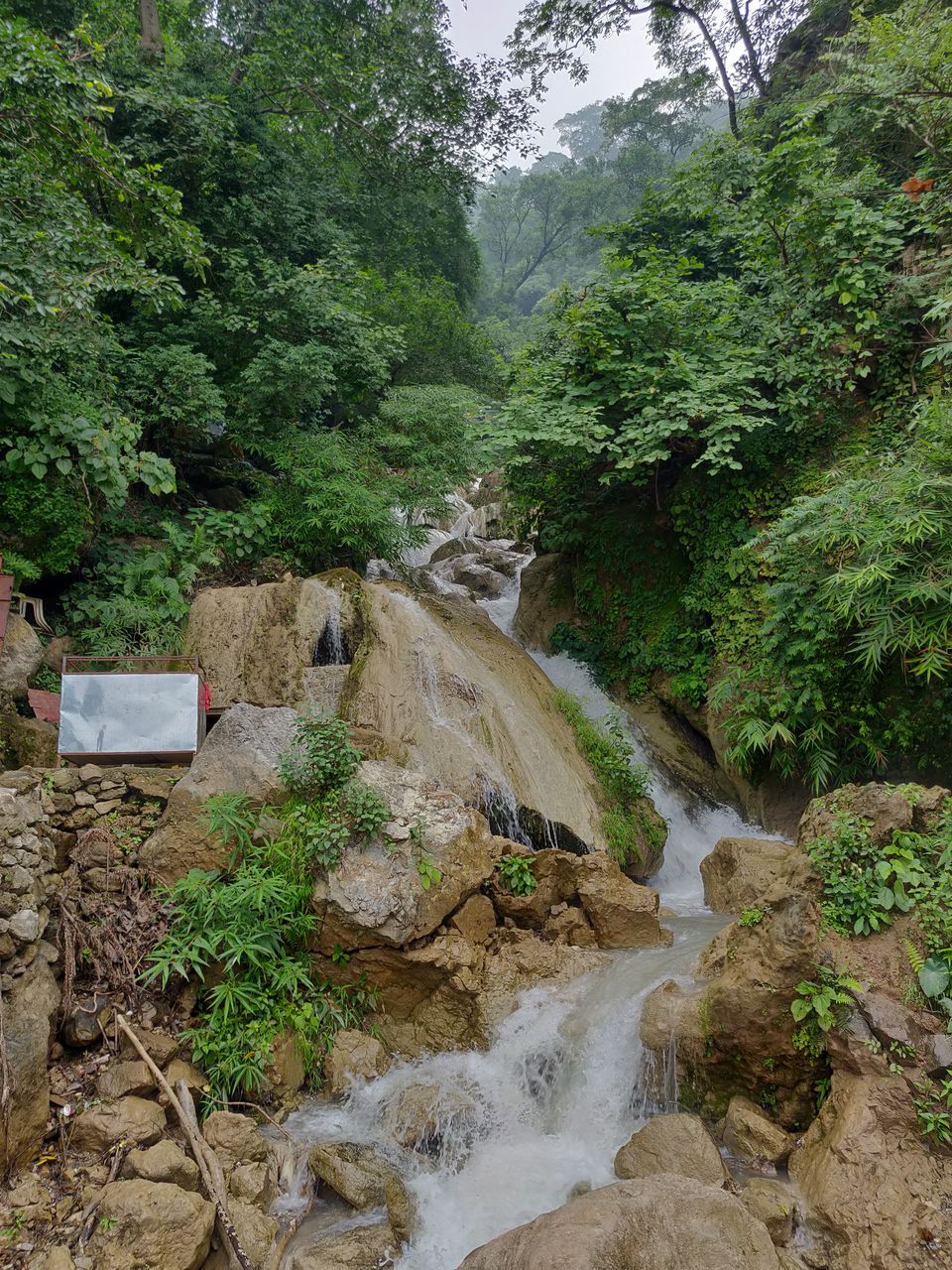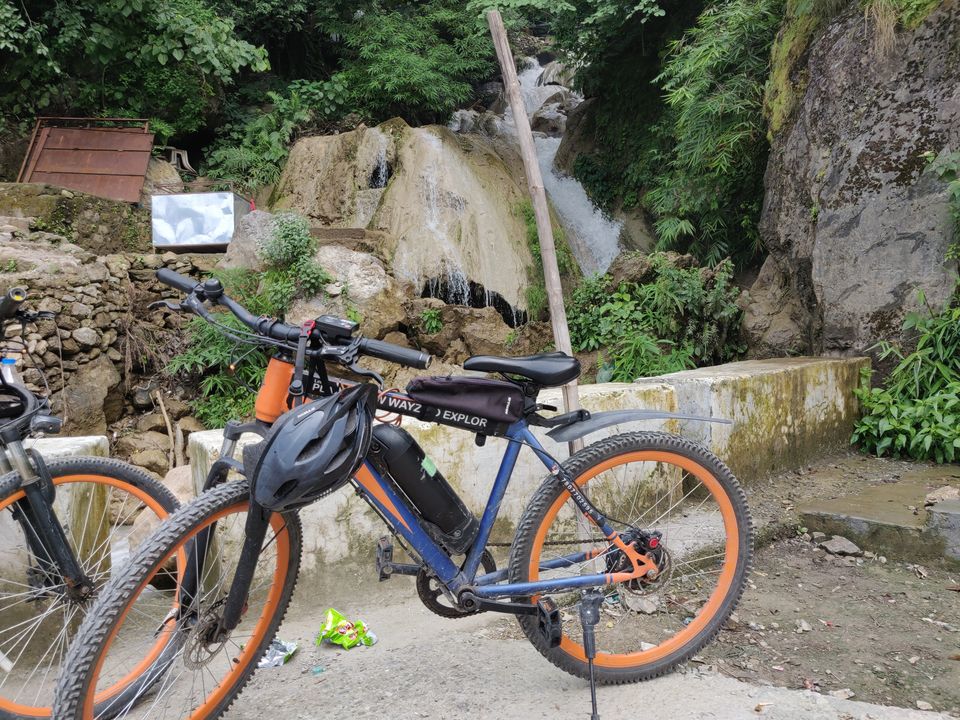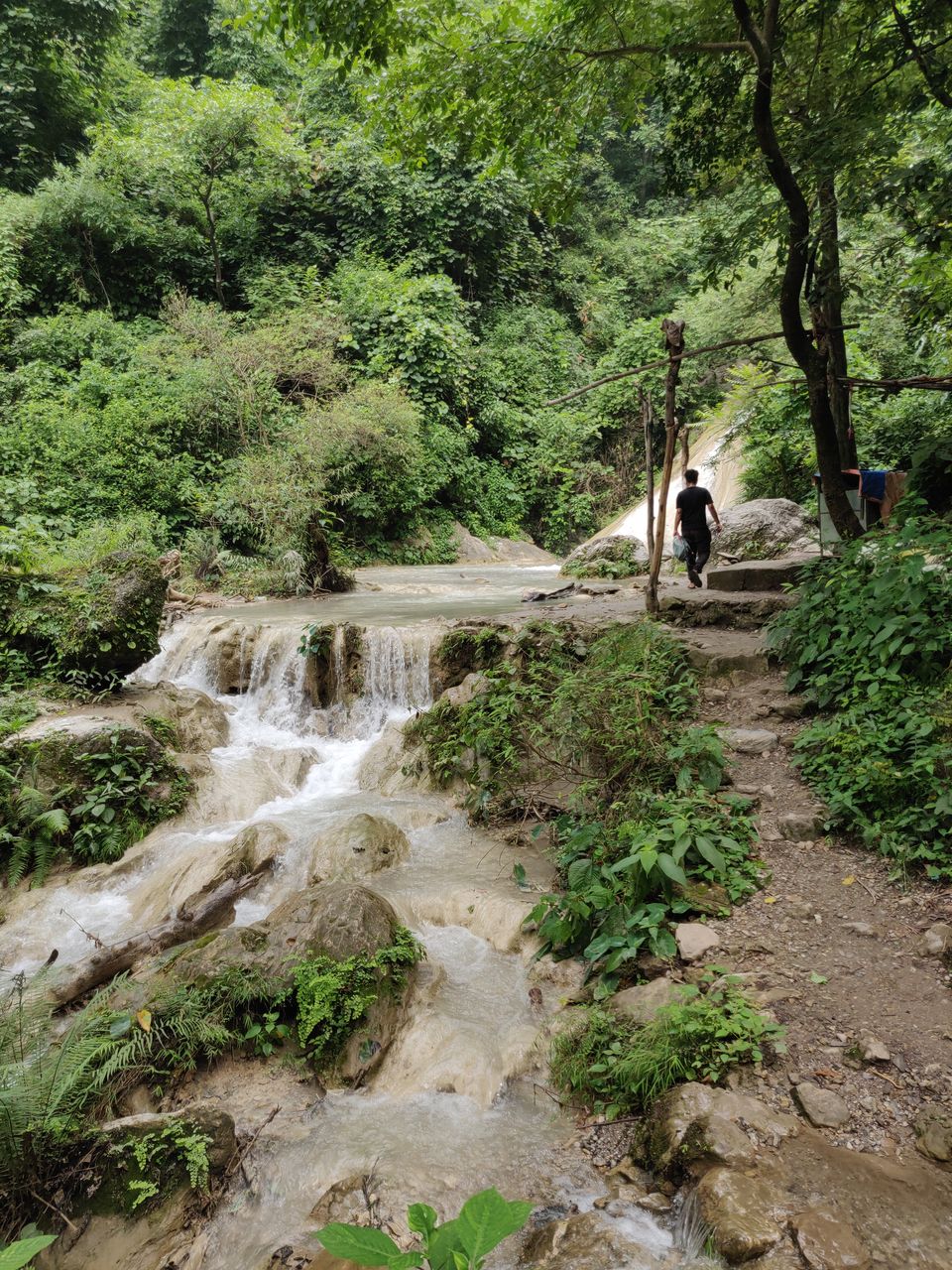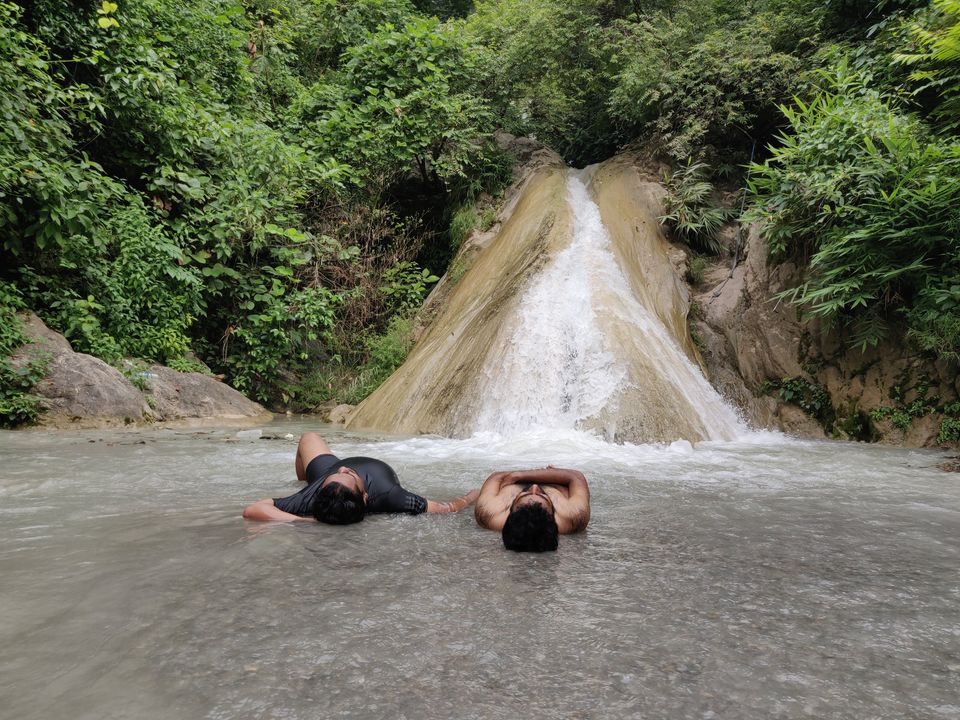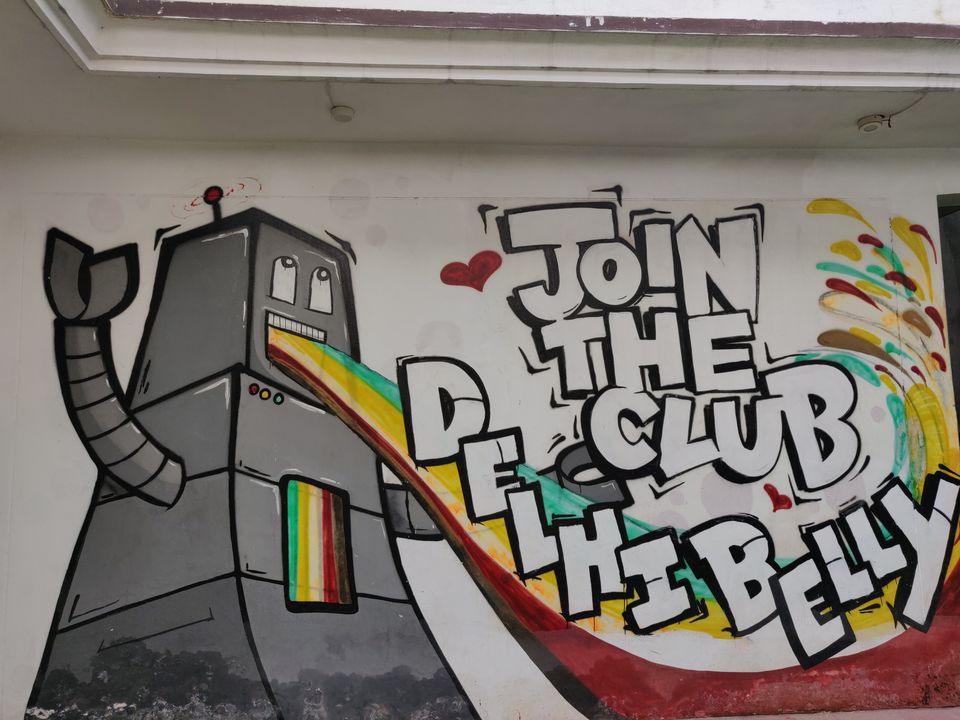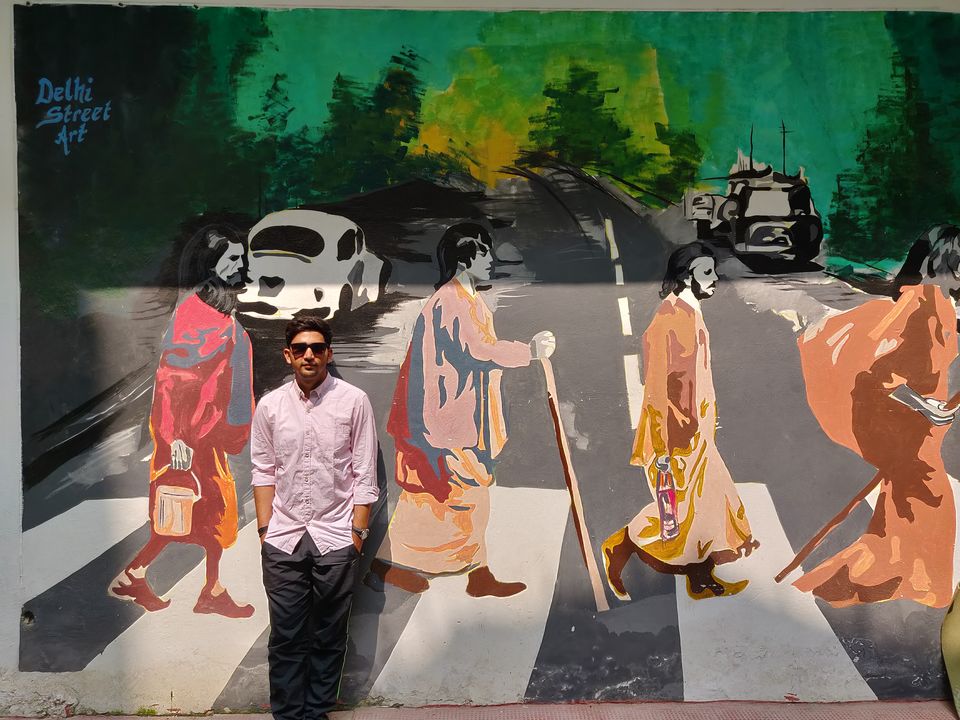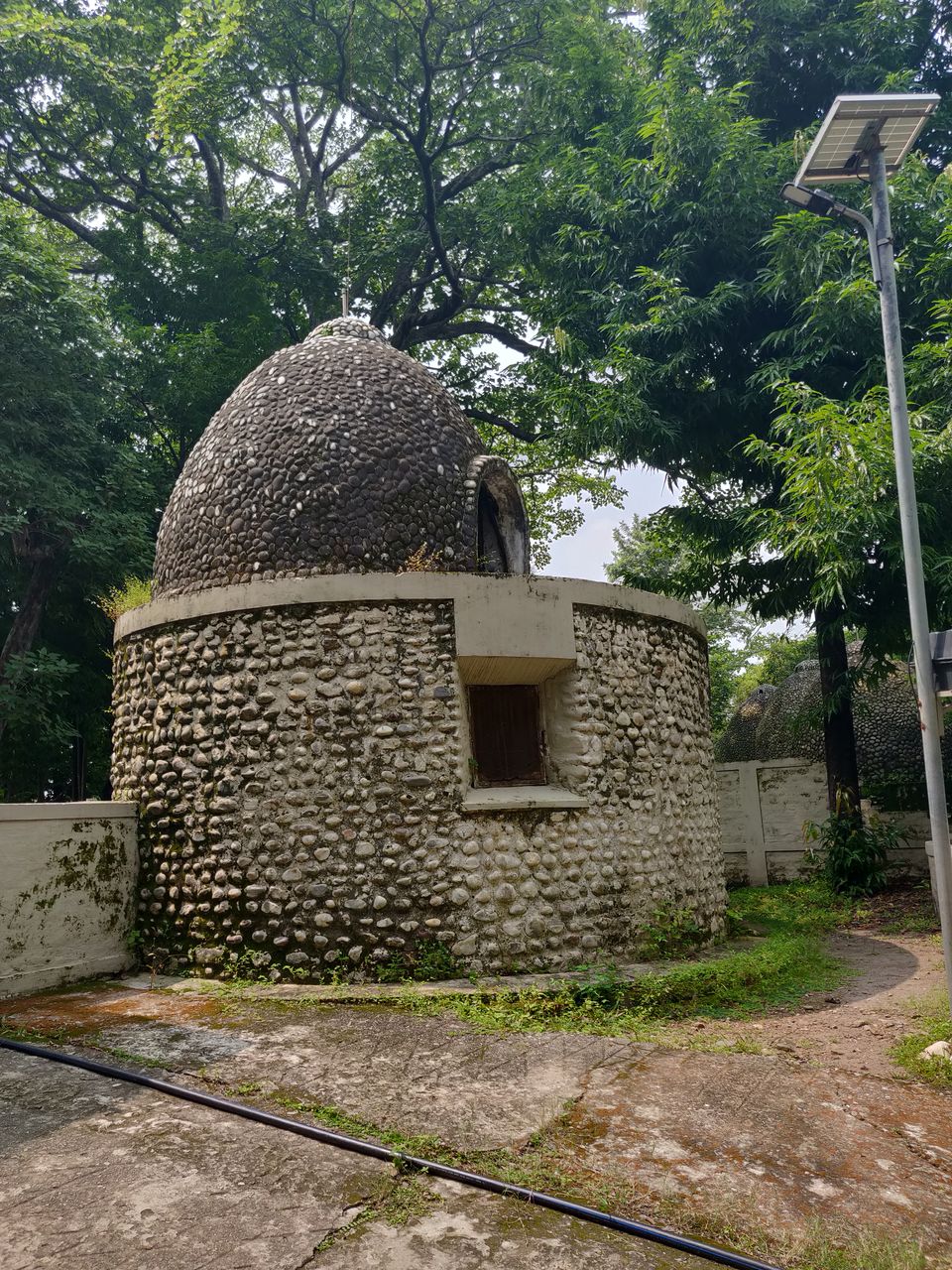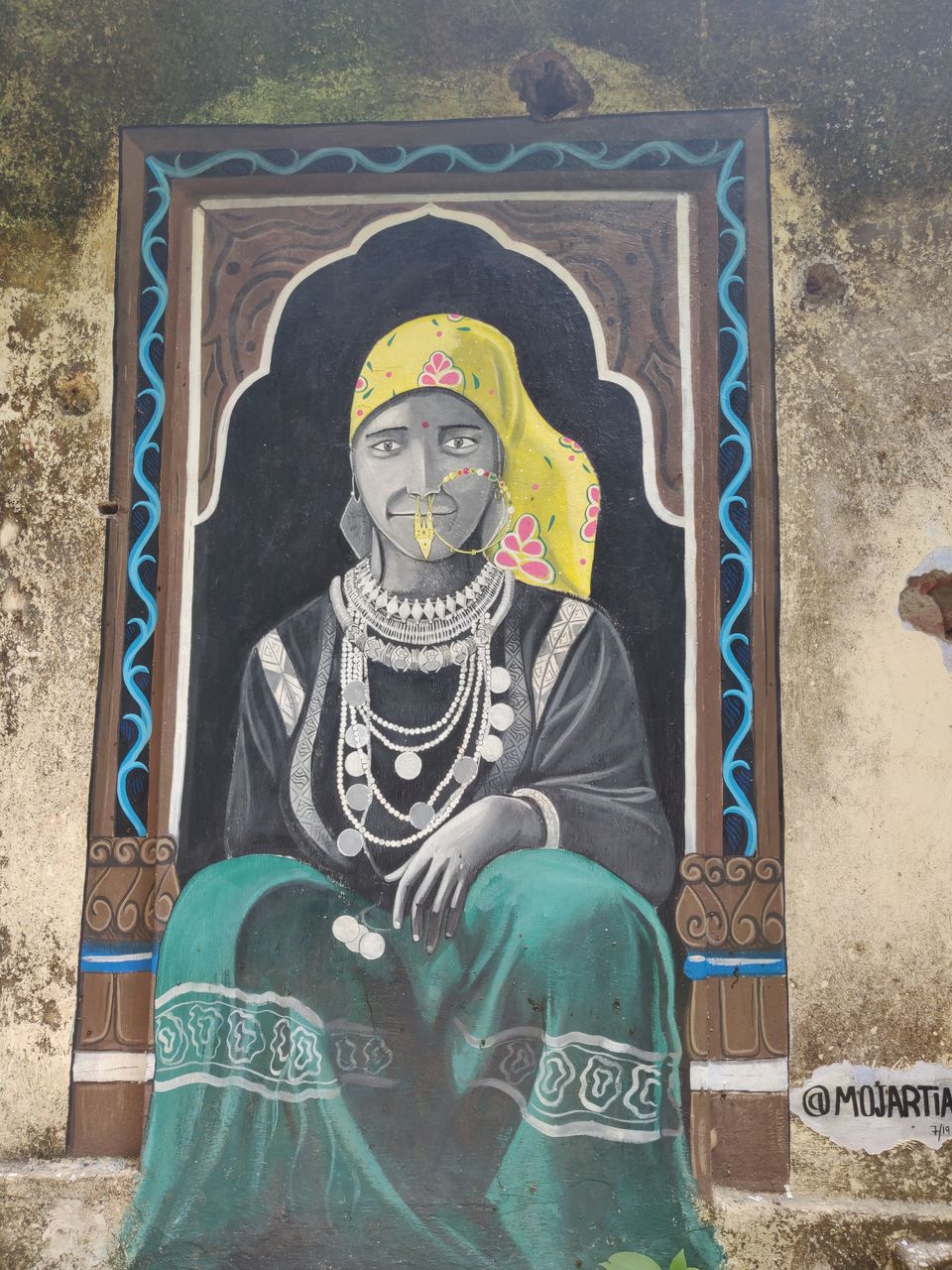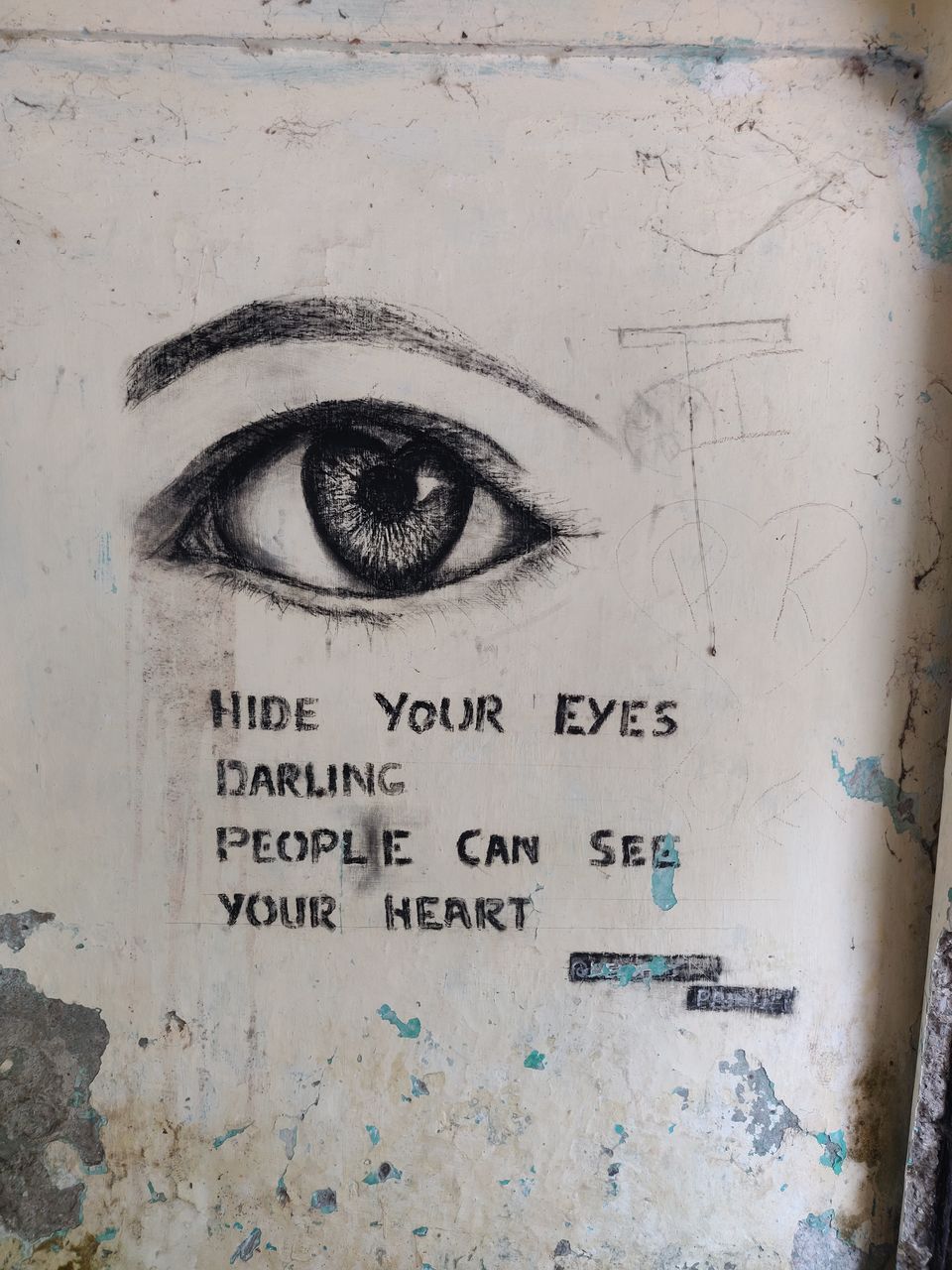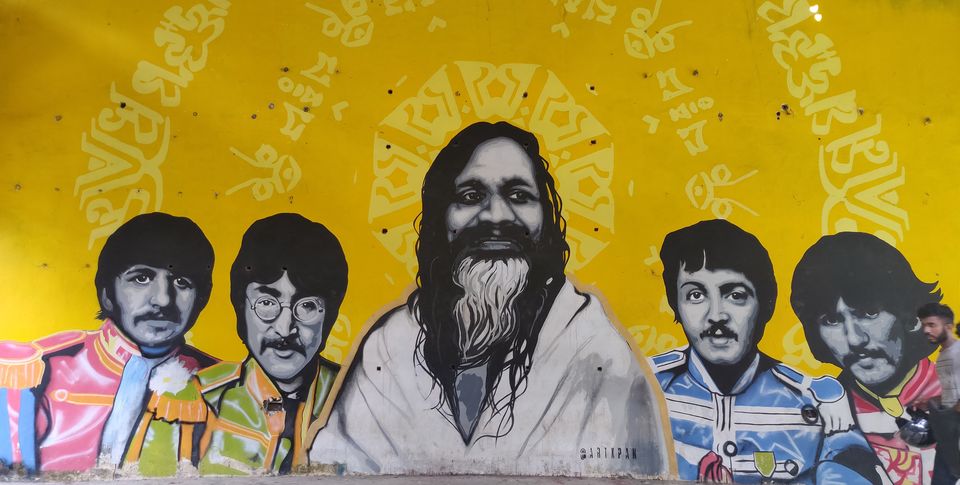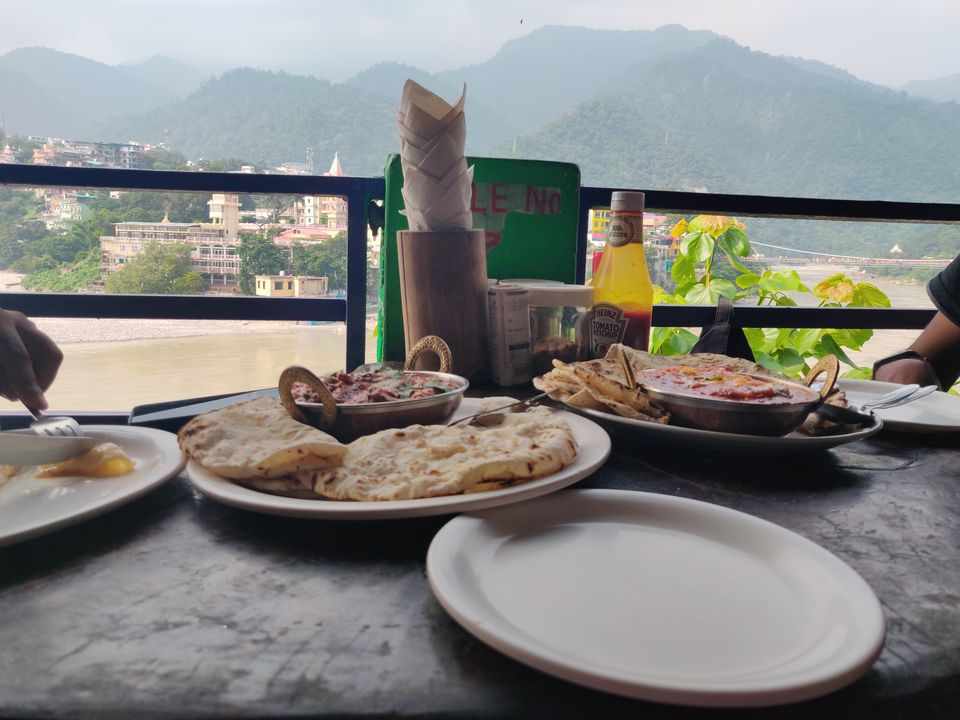 After having good lunch at Little Buddha cafe, we returned to our hostel to take some rest. There are other activities like River rafting and Bungee Jumping done at Rishikesh but it was closed at that time because of monsoon and high current in river. I had my train to Delhi scheduled at 12:10 Am from Haridwar station so I left Rishikesh at 9:00 Pm by taking bus.
The best thing about a solo trip is that you can do whatever you want to do and not being judged by anyone. I would recommend all traveler to experience Rishikesh once and get lost in the world of meditation and spirituality.
Frequent Searches Leading To This Page:-
solo trip to rishikesh, holiday travel to rishikesh, rishikesh holidays with friends, holiday trip with rishikesh, family holiday trip to rishikesh