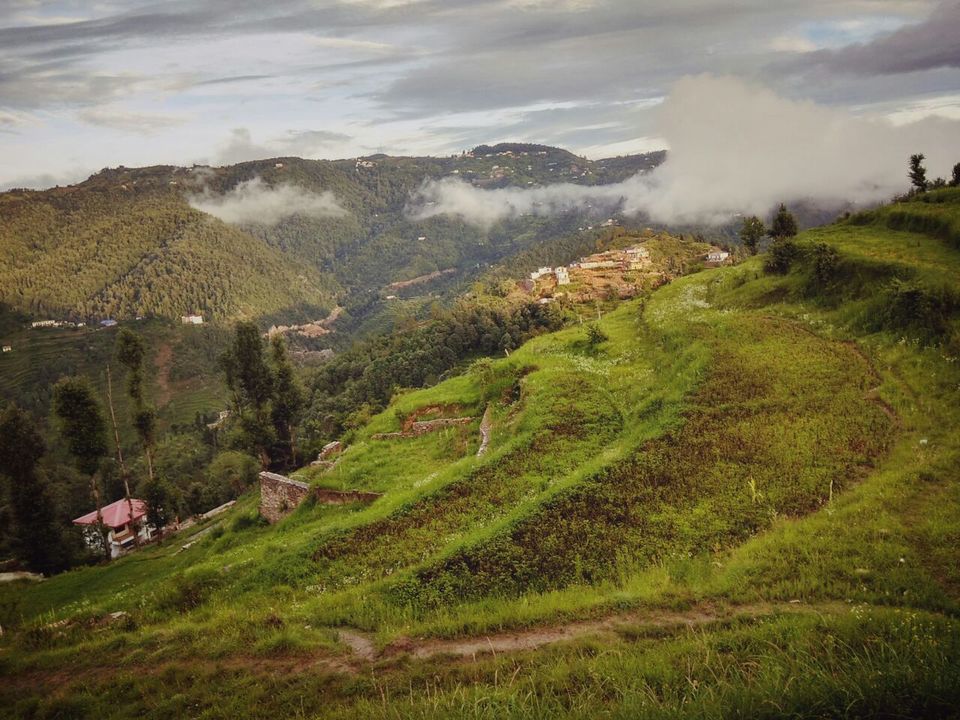 If the state travel has been on your holiday list from plenty of past travel itineraries , then you need to wake up and explore the road less traveled to some beautiful valleys in the lap of Himalayas – head to Mukteshwar
Derived from the God who assigns freedom from death – LORD SHIVA, who sits at the Top highest hill of this small village. (oh, sorry, did I just say Village?... No worries, once written I never delete my golden words but just correct them as I go along the way)
This Himalayan small town has been in the process to rediscover itself through various home stay initiatives in absolutely untouched towns and villages (ah, valleys), ensuring you rediscover yourself from what you were, when doing state travels and what your inner soul actually is when you travel this route to Himalayas.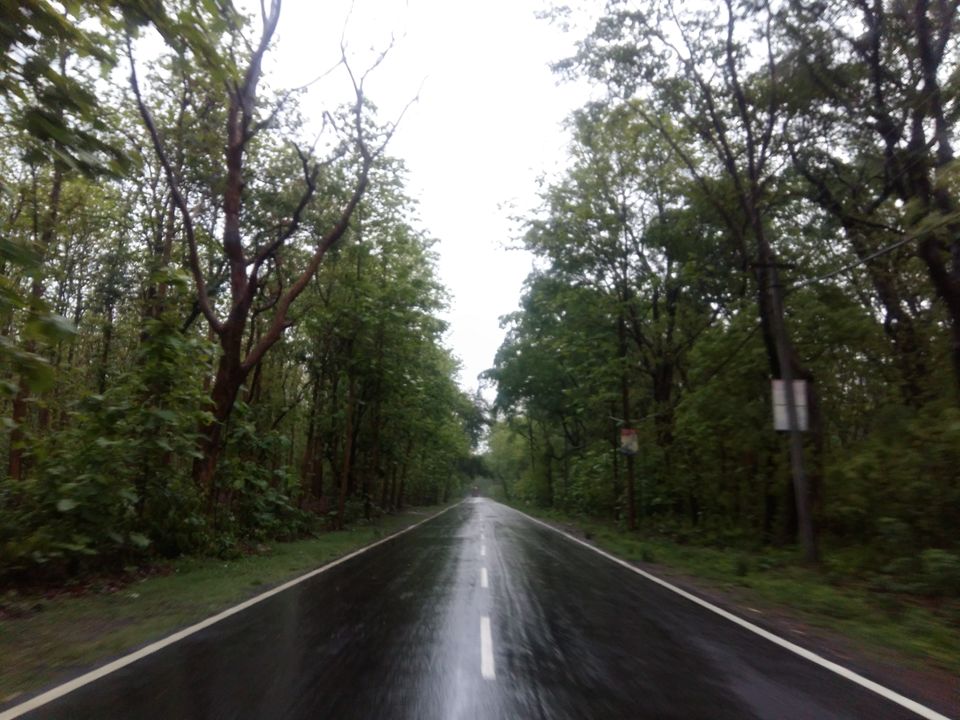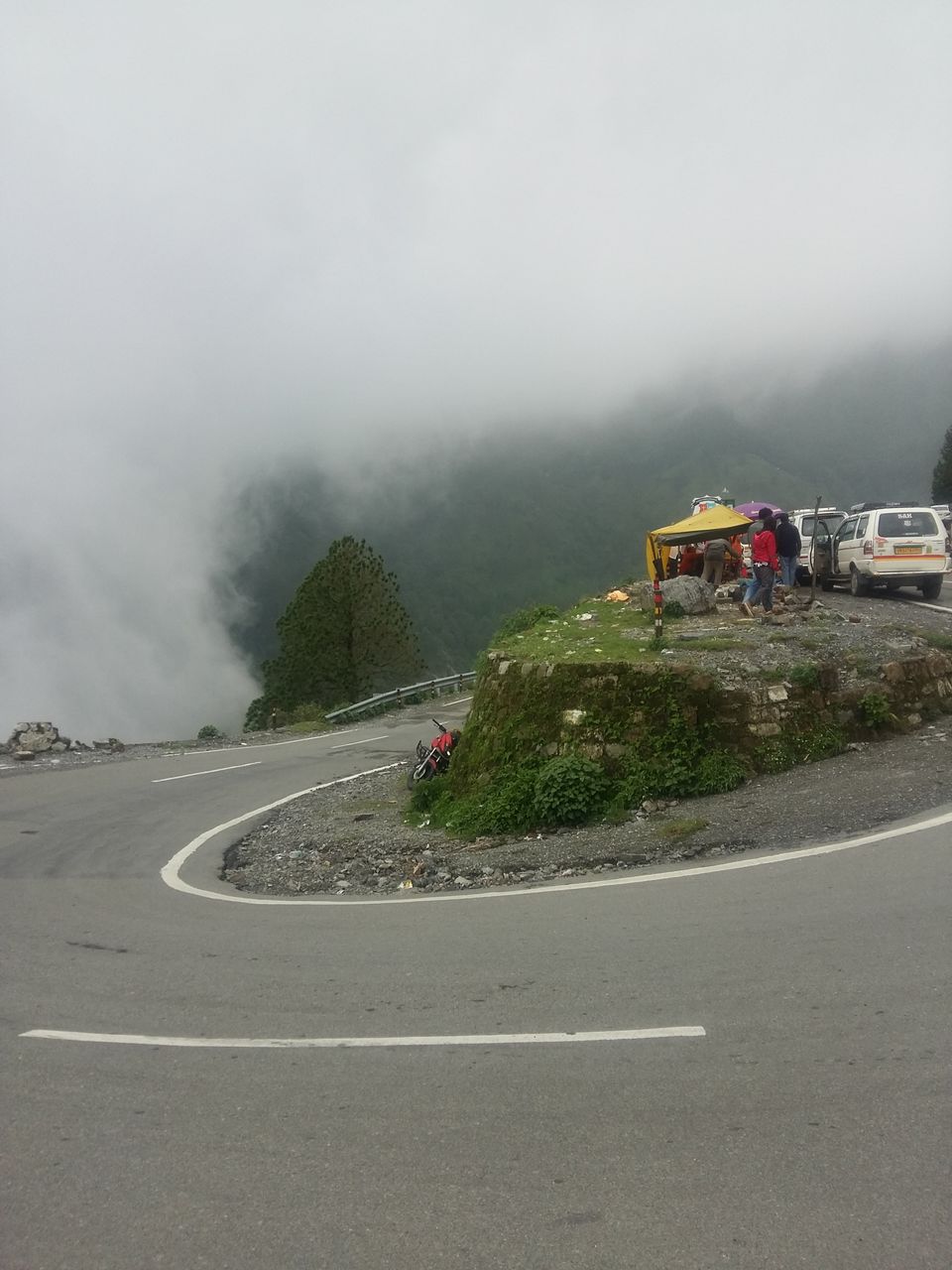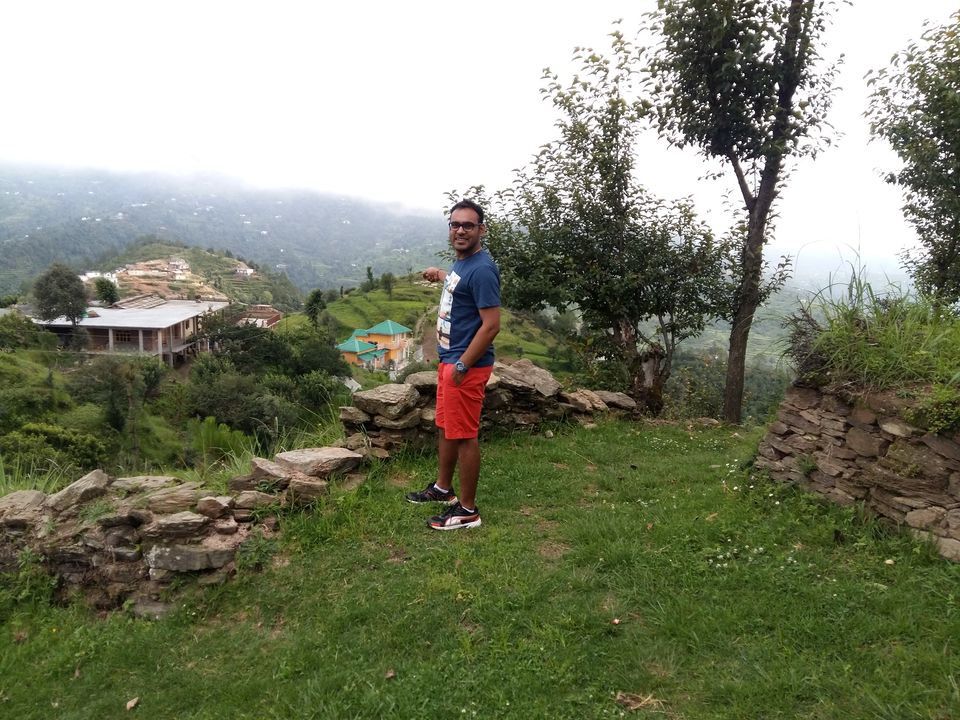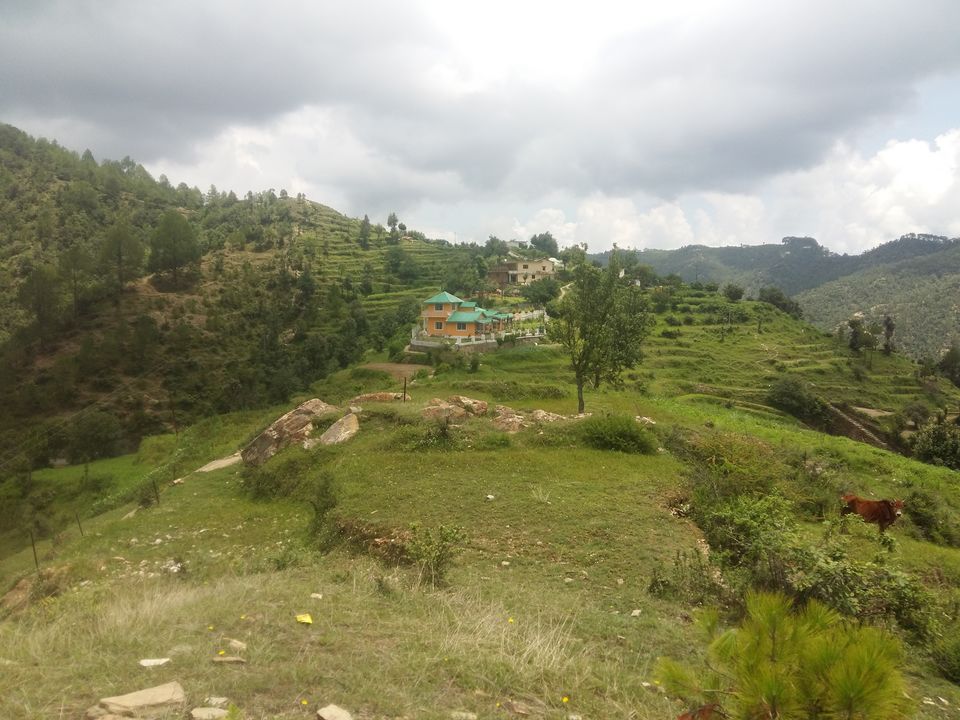 Yes, I am sure, you read it & saw it in your absolute senses and the senses are now irresistible even for you to travel down this road…….
And that's the Homestay that we are talking about here & the place where you would definitely want to stay next. Believe you ME….!! You will forget all your travels to landscapes you have had so far.
So here how it goes –
Sitting at work, all stressed & stretched, comes a thought to rejuvenate ourselves from our busy corporate life & the first thing strikes the mind is either a secluded & untouched beach, which could only be done by the flight considering the amount of time we had or a quick and a short Road Trip to Uttrakhand, considering the amount of TIME & MONEY we had in our pocket.
To be honest, my instincts always say, if you have two options, go for the second one – First one gives you a leisure thought and second one gives you the calculative thought, full of relief…… leisure is rest assured once you are relieved from all the stressed up life back in the city.
AND while thinking of places, the first place comes to the mind is Mukteshwar, bcz now as always first thought gives you the leisure, hence we decided to pick up the leisure this time. Aaannndddd, there you go… BANG ON…..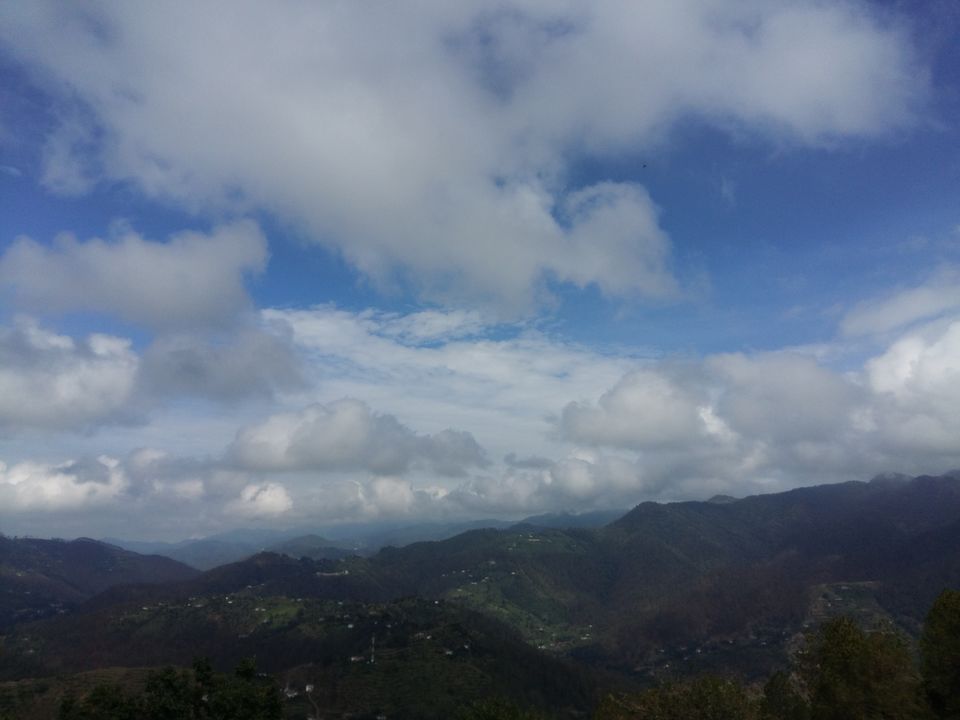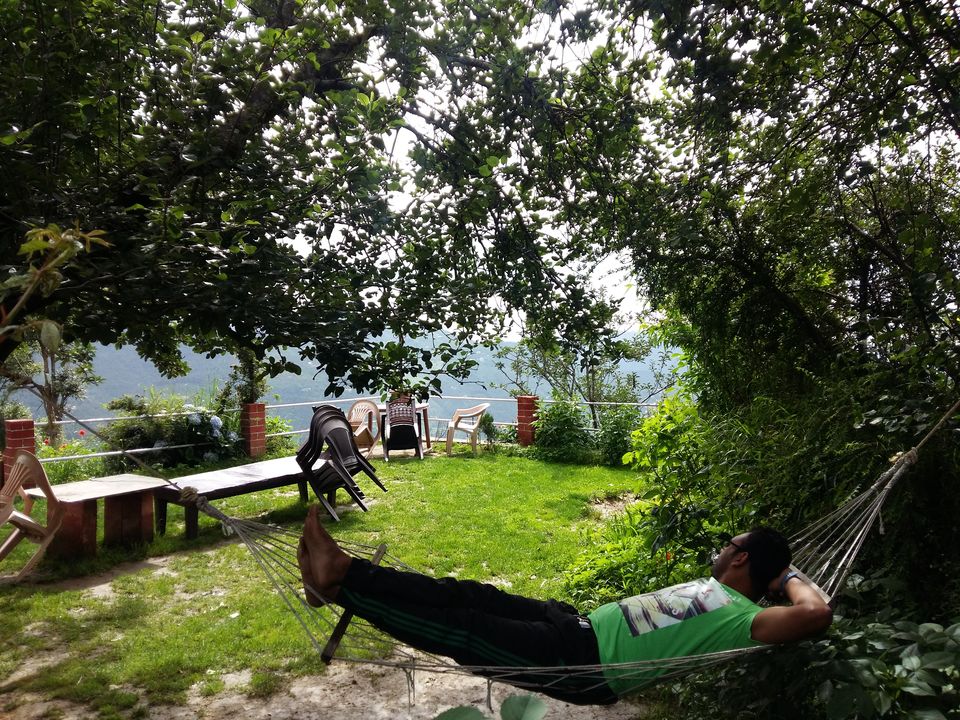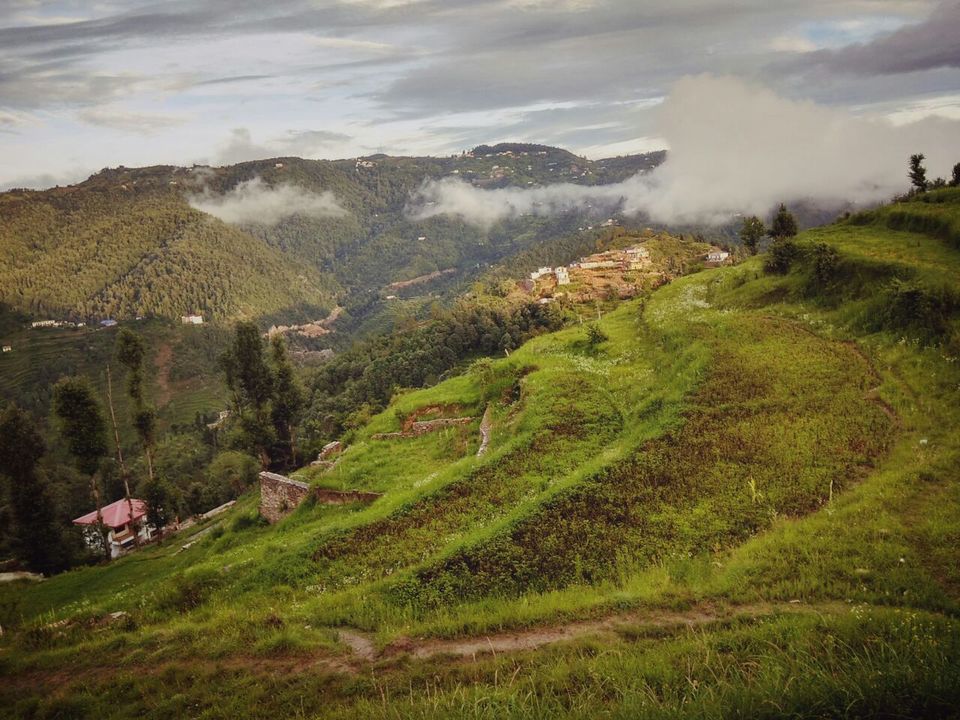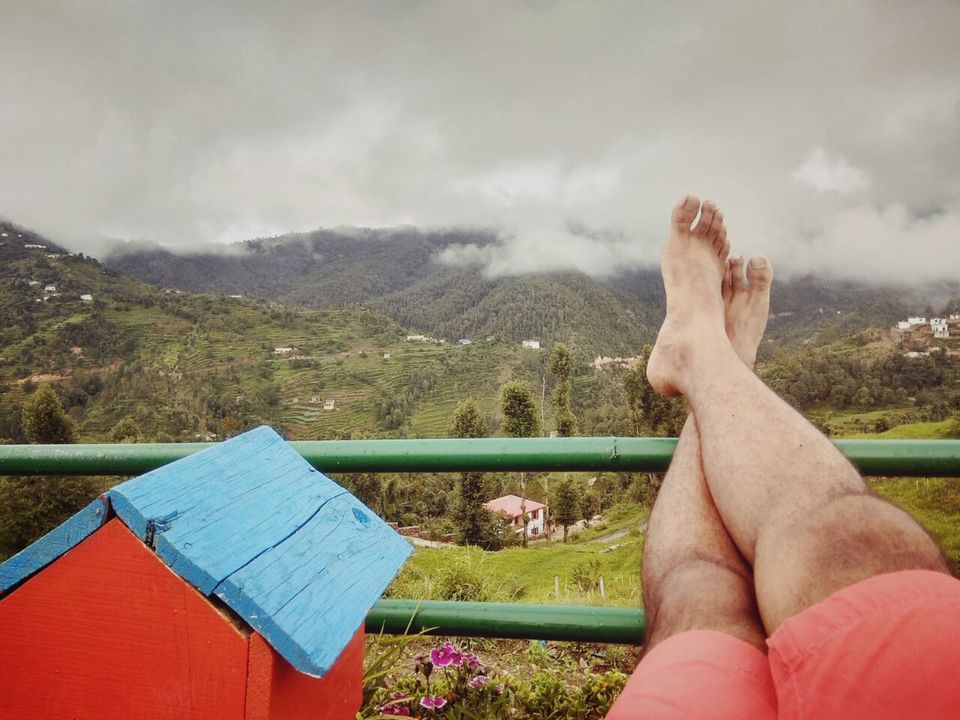 Now, isn't this a real blend of Relief and Leisure guys?
Your honest soul will say… "ABSOLUTELY" – the place to rediscover yourself.
The place where you can relax your mind and Calm your Soul…
The Place where you can talk for hours and feel like Home!
Enough of hanging around, now rather than waiting anymore, let's plan a trip to Scintillating Mukteshwar over the upcoming long weekend, but hang on, I am sure you would be thinking how to reach this place. So here you go -
HOW TO REACH –
Mukteshwar is a small town located in Uttrakhand at an elevation of 2171 meters, even beyond Nainital (hey, now that strikes your mind), but hold on to your horses & get back into your car, it is still a lot of splendid uphill drive from Nainital to Mukteshwar (approx. 46.5 kilometers from Nainital)
When all packing was done and the car was stuffed with 4 of us and our luggage, along with some cute bottles and cans, we started from Delhi to cover a distance of approx. 340 kilometers and drive for about 8 - 9 hours at around 1 AM on Friday morning (Late Thursday night), believe you me, the best time to start your road trip to hills, because by the time you hit hills, it's early morning.
So to carry on, our route had some nice spots starting from Ghaziabad - Hapur – Gajraula - Moradabad – Swar – Bazpur – Corbett Falls - Kaladungi – Chotti Haldwani – Kathgodam – Bhimtal – Bhowali – Ramgargh – Kasiyalekh – Mukteshwar/ Parwada.
As the darkness of night passes by, while you are in full swing for a road travel with some nice music on (Castle on the Hills – Ed Sheeran), comes the first light of the morning filtering through some real tall and old palm trees & it's the time you need some refreshment from long journey you have had so far and when you look out of your car window you are already passing by Jim Corbett & your car rubbers hitting some clean & clear roads heading towards Hills, an irresistible early morning view that will refresh you once again for the journey ahead of this.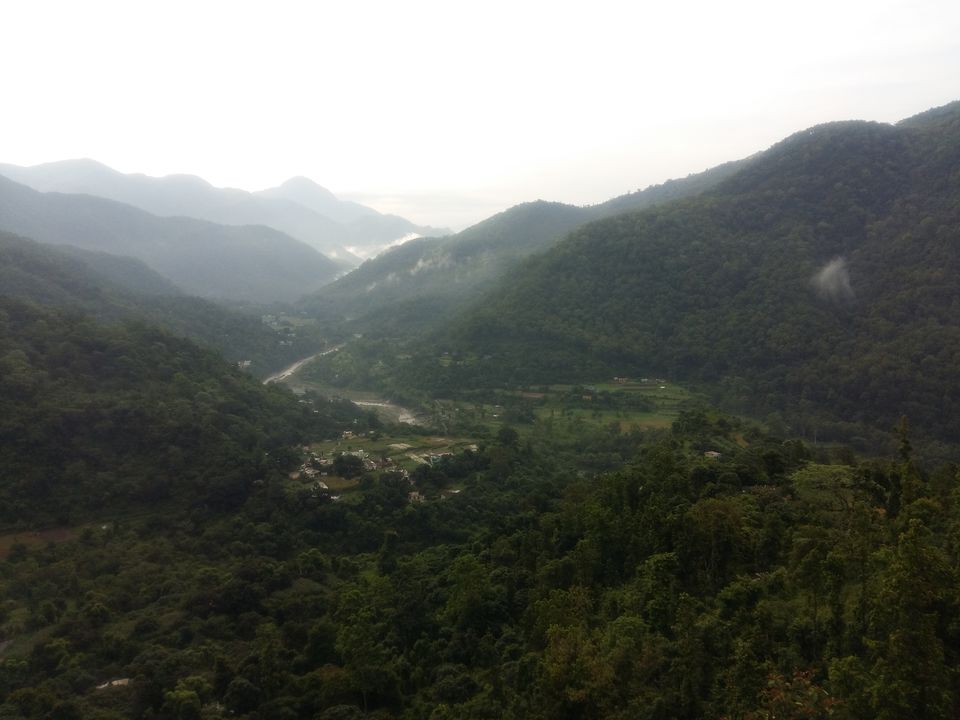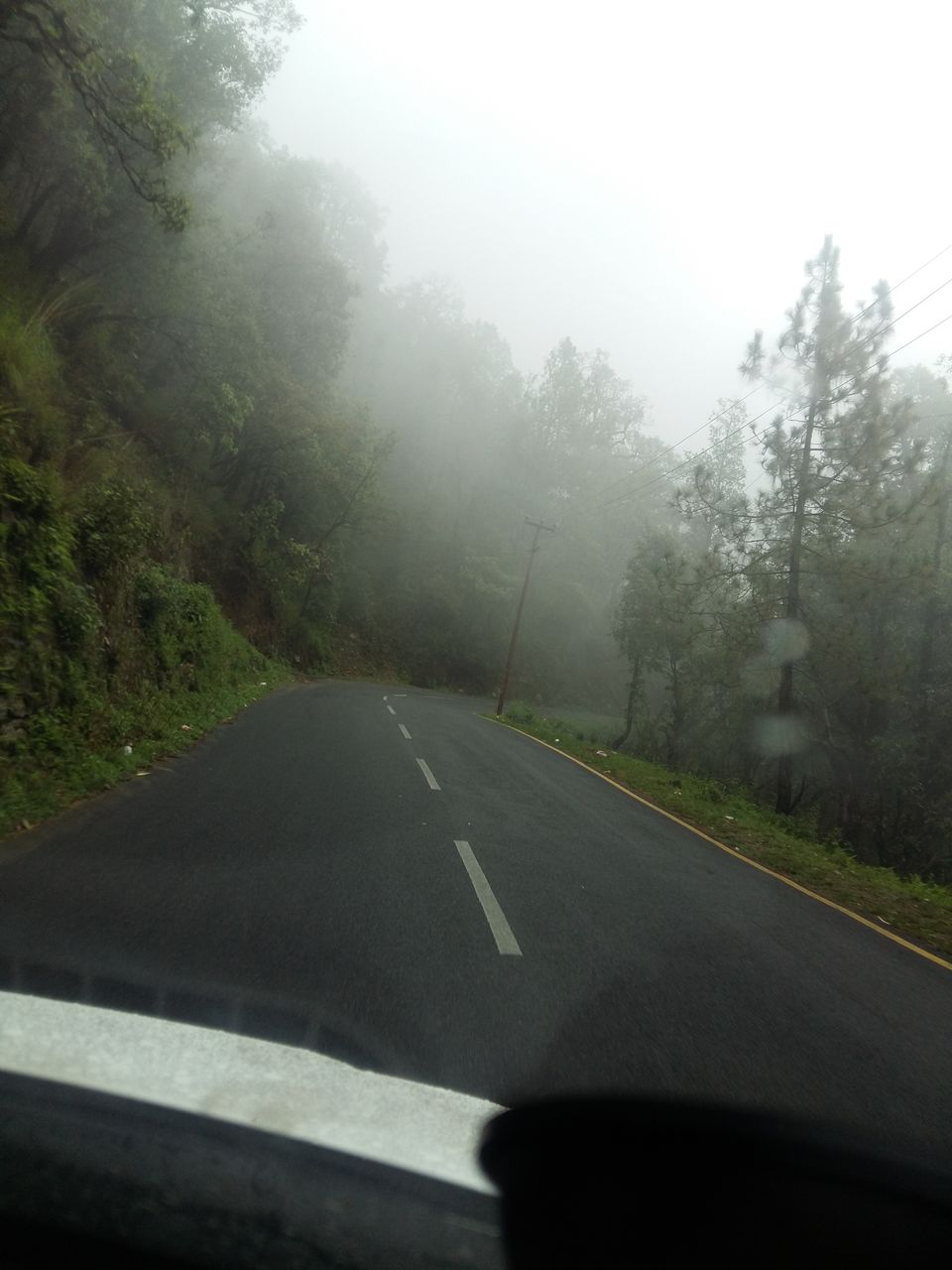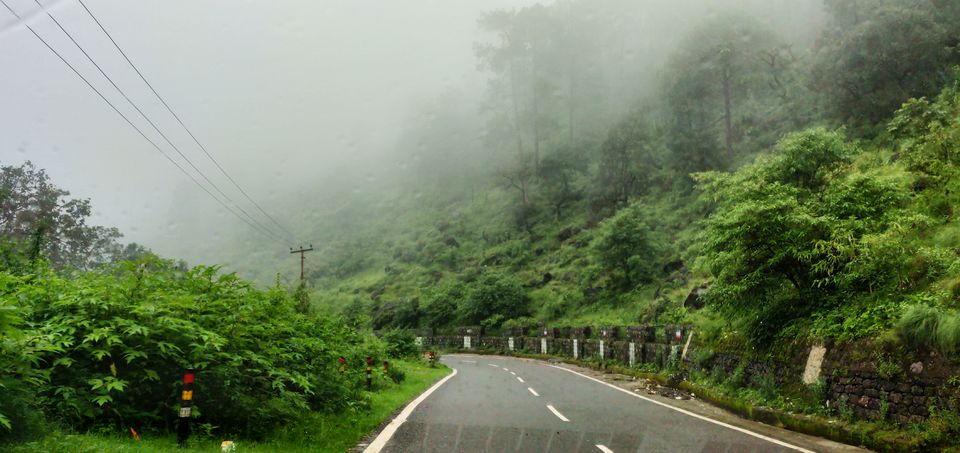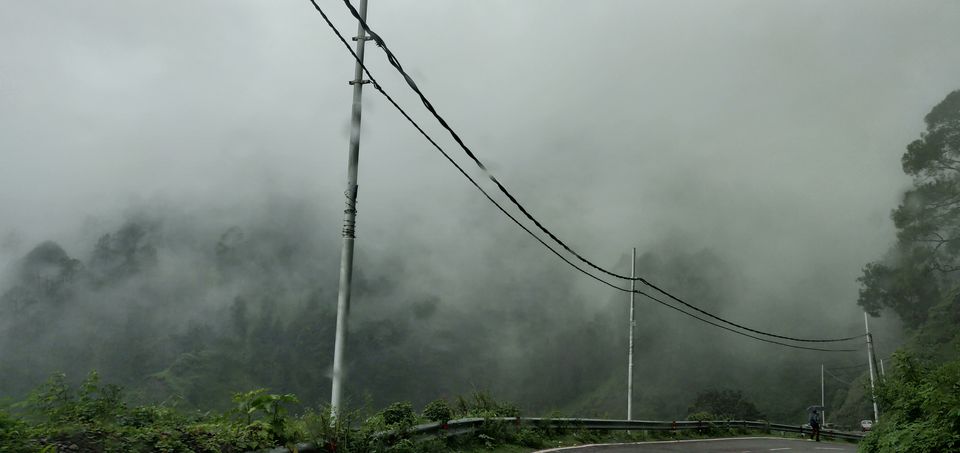 I am sure by now you are a bit tired and would want to relax for a bit before you can actually start exploring this place and feel the worth of it and the first thing that you want to know once you reach here is, where are we staying.
Where to Stay –
Ok, so don't worry, Leave that to us, we have a place for you, where once you get in, you would definitely want to relax but not in bed, rather sitting out in the garden and gazing at the hills and clouds passing you by.
Yes, we are talking about – Orange County Cottages here, which is a perfect HOME AWAY FROM HOME & is located in Parwada, which is real small village just few miles away from the actual Mukteshwar crowd and cottages and you get a stay in a peaceful, serene and calm place giving you a complete Garden Cottage - comprising of 2 Bed Rooms, A perfect blend of modernized living area with comfortable couches, A dining Area and of course, A Pantry for you to enjoy your self-cooked food, what could be a better home than this in Hills. Sorry, we missed the best part about this, it also offers a perfect Coffee Bench overlooking the Hills and Valley that reminds you of your childhood days.
If required, a personalized cook can also be arranged for just some pennies for you to have a lavish stay at the cottage.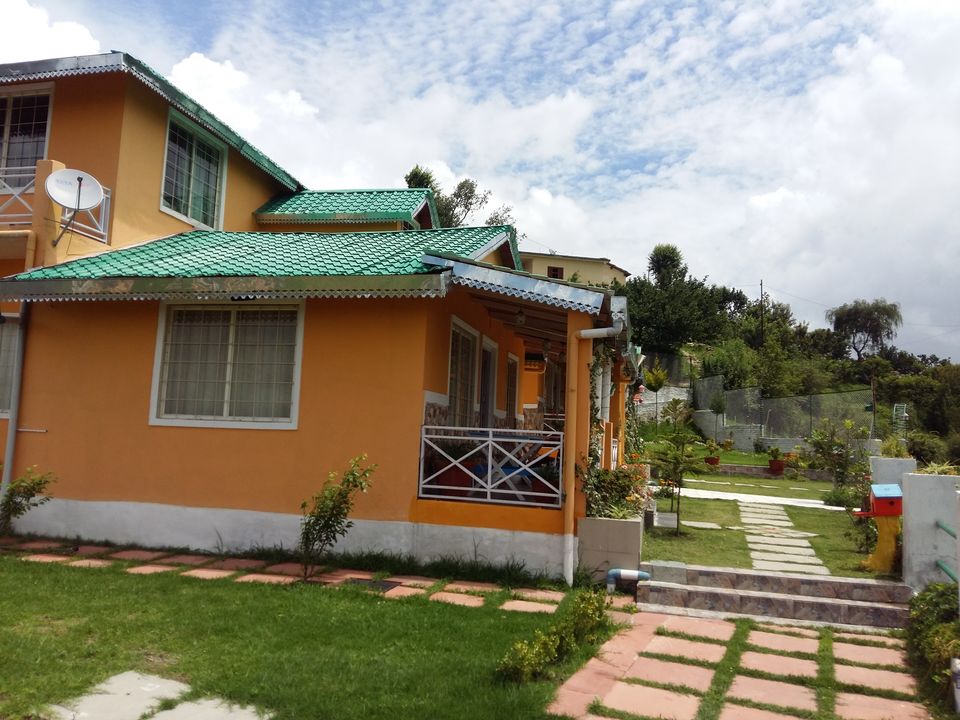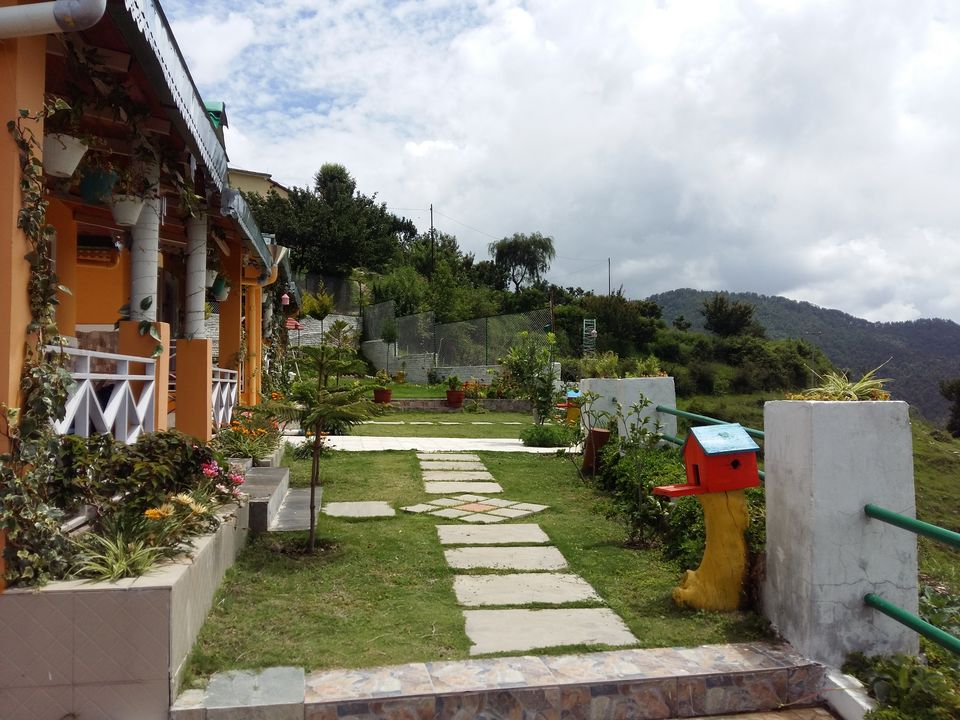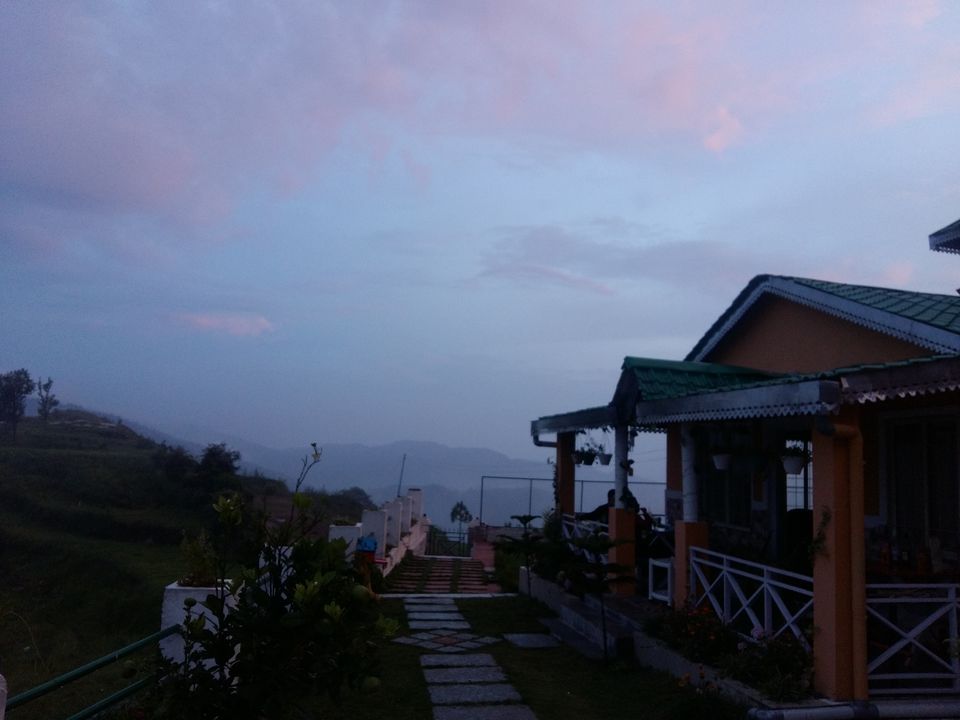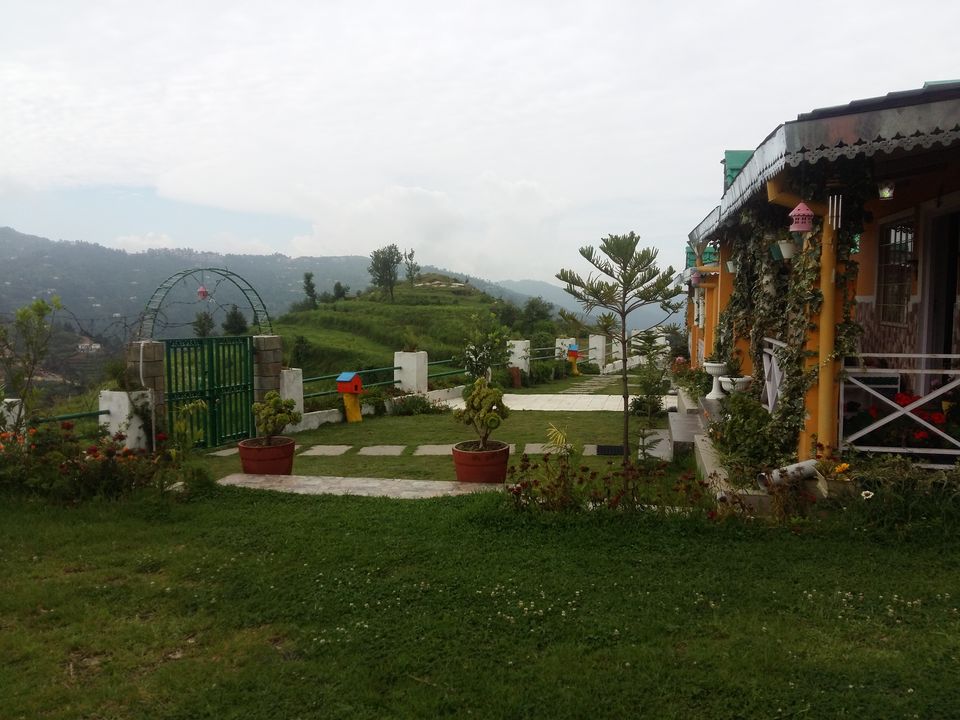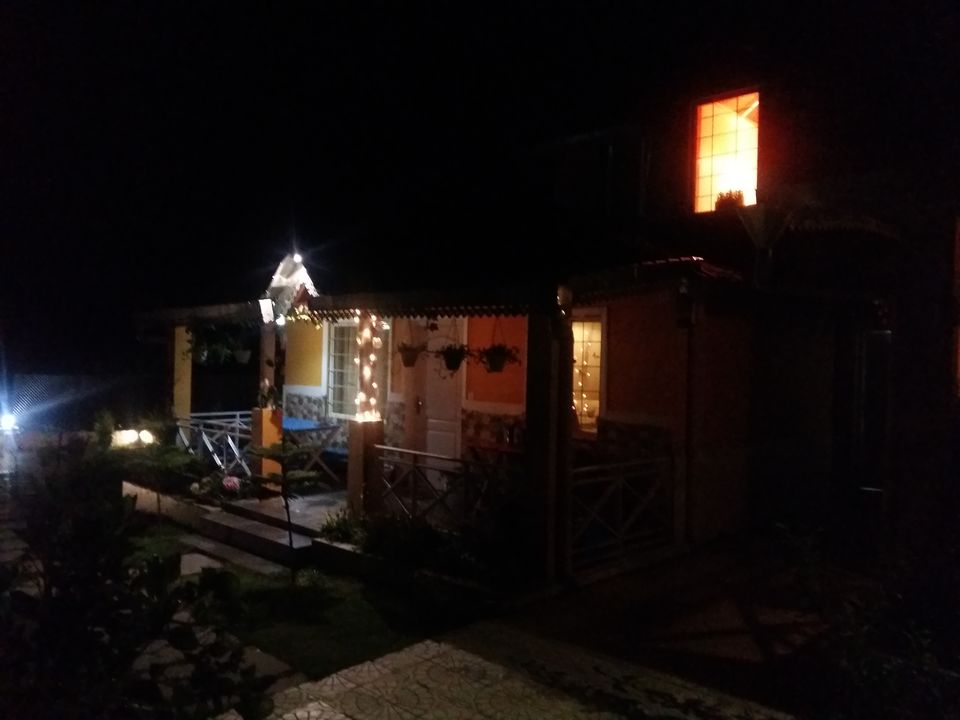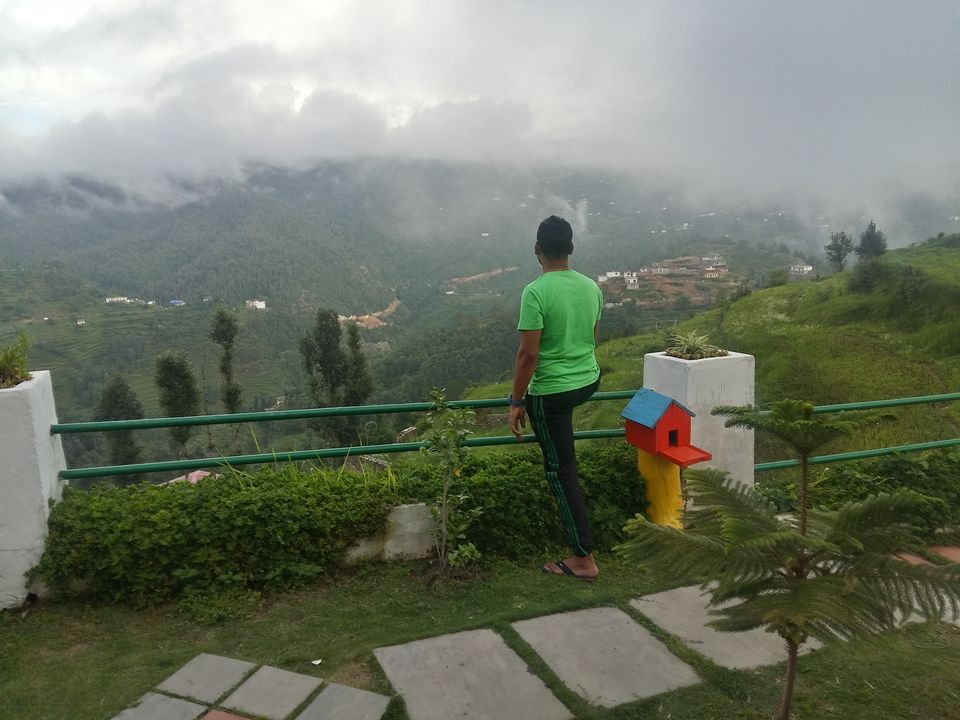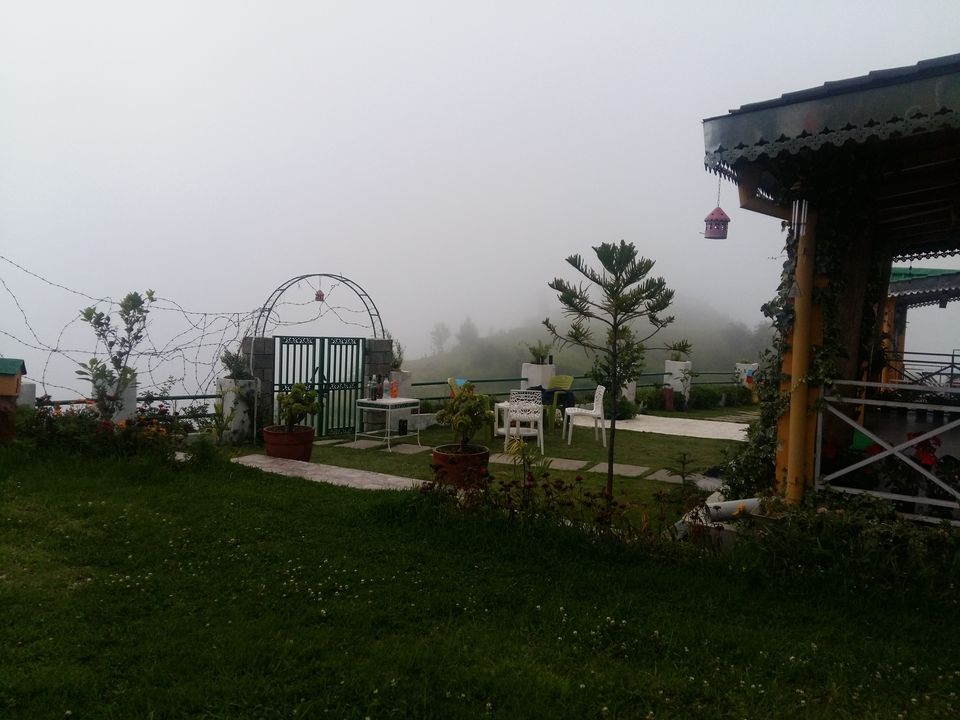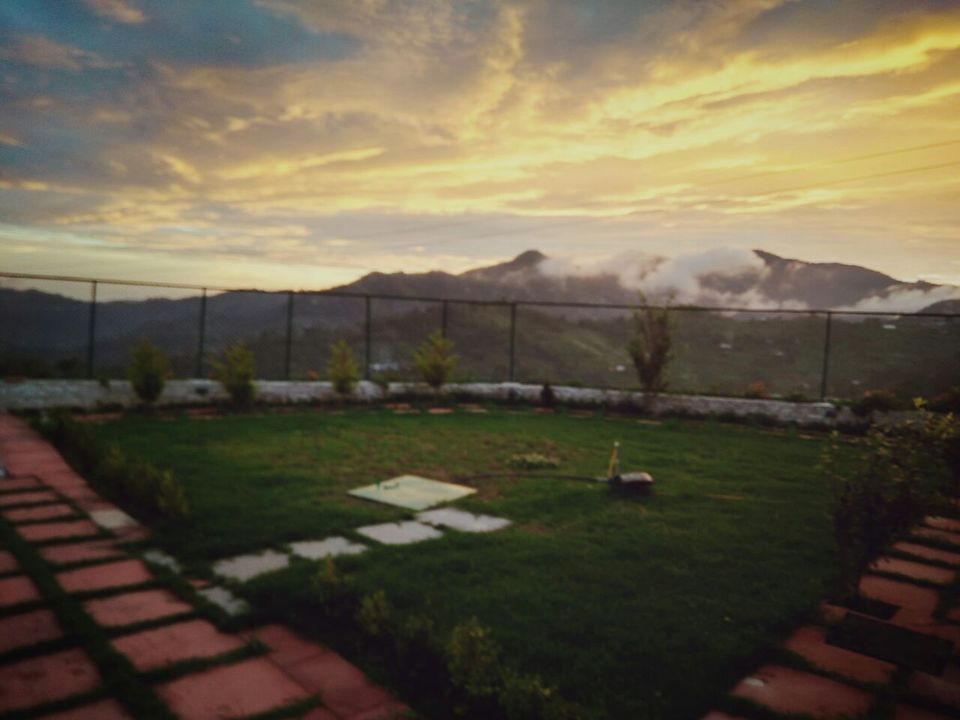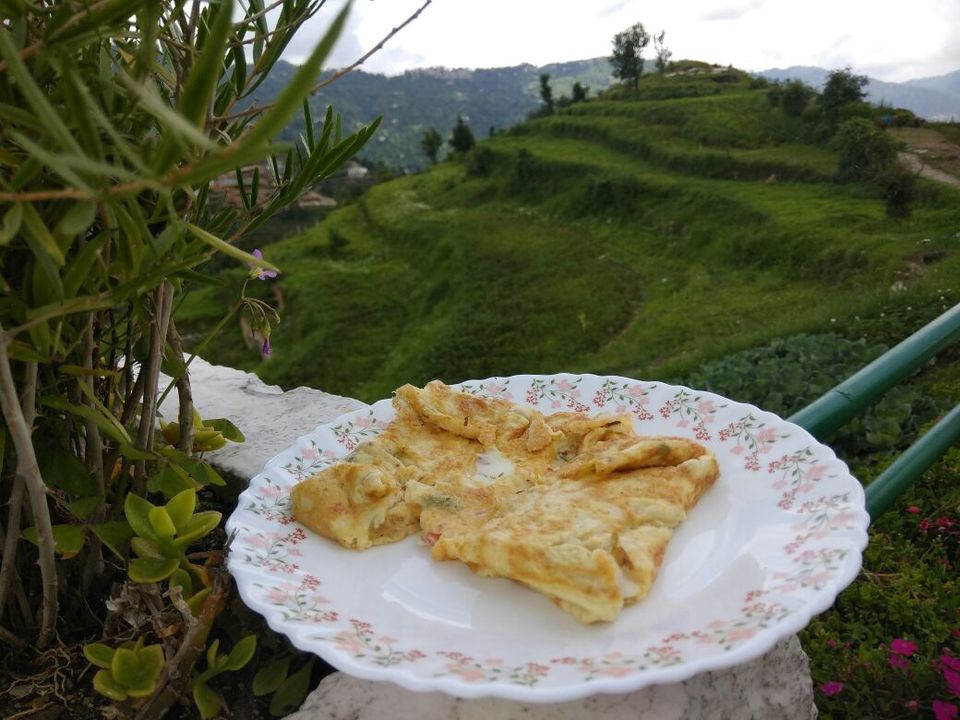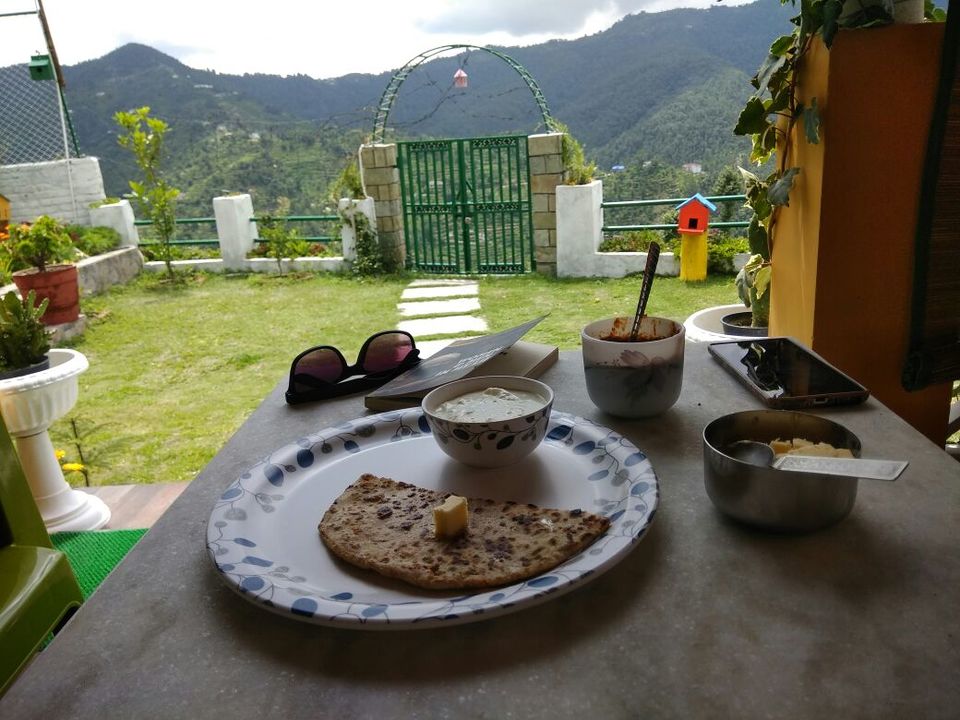 People those who like to be close to Nature,
Aren't scared of Dogs & Cats,
And don't mind climbing a bit to reach their Home….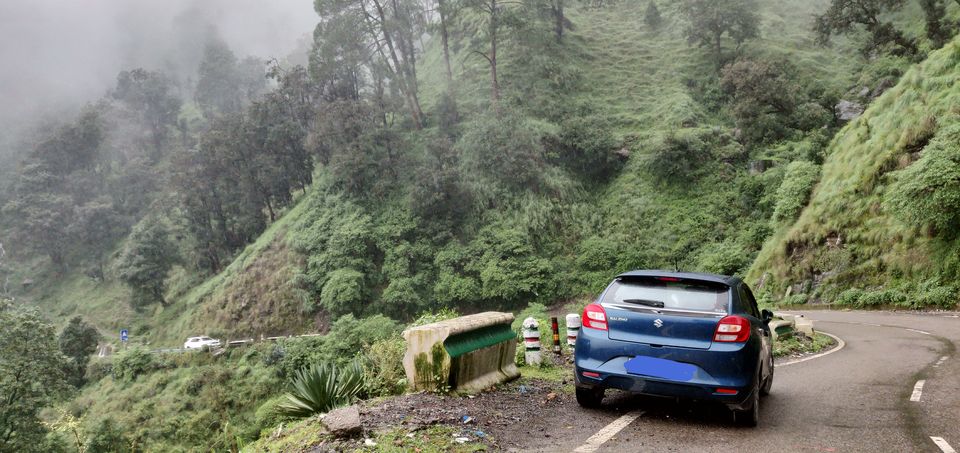 Yes, a bit of climbing up hill once you park your car is so much of fun, that it creates all the more desires in you to get into this Heaven, taking you away from the road which is anyways so quiet & clean that you don't even mind relaxing there before you start getting up there towards your HOME AWAY FROM HOME.
Apart from your comfortable stay at one of the Pahadi Houses, your itinerary can include leisure walks in the surrounding hills, treks to the unexplored jungles, splendid drives on the hills, a visit to Mukteshwar Mahadev Temple, eye catching view of the Himalayan Ranges, spending some time out in one of those mouthwatering cafes & last but not the least, plucking fresh fruits from apple & plum orchards.
Is there anything else that you are looking for when Travel or Relaxing Stay comes to your mind?
So, HERE is where you can book your Sparkling Stay and relax…
#HAPPYTRAVELS #ROADTRIP #HILLS #Mountains #Cottage #HomeAwayFromHome

#TravelBlogger #FoodLover #ADreamer #AChaser #AWanderer #ATraveler #AFoodie #ACook #AnInquisitiveAdventurer