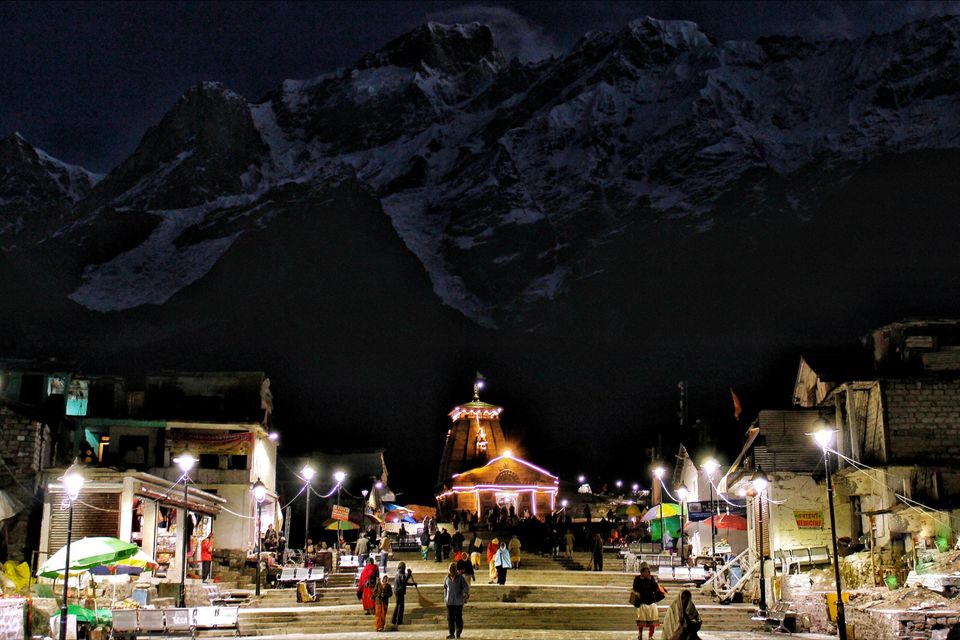 There seem to be a million question marks hovering around the much revered Char Dham Yatra to be undertaken in the state of Uttarakhand. I had many until i planned it myself during the last Yatra season. It is overwhelming to plan everything all by yourself and is much more easy to outsource it to some travel agency blindly following their charted itinerary but its always better to explore your options at least on this particular journey.
The concern arises out of the mere fact that the journey is long (minimum 10 days) and the resources are limited to handle such huge influx of devotees during every Yatra season. Therefore a proper planning is needed to make the journey comfortable, smooth and economical.
Itinerary followed:
Day 1: Mumbai -Delhi (6 am flight) Reach Dehradun by 5 pm. (300 km- 7 hrs). Night stay at Ashok spa & Resort
Day 2: Dehradun- Mussoorie- Sayanchatti (165 km- 6 hrs) Sightseeing on the way (Mall road, Kempty Falls). Night stay (Hotel Durga resort and restaurant)
Day 3: Sayanchatti- Yamunotri- Uttarkashi. Trek to Yamunotri (7 km one way) return by 2 pm. Drive to Uttarkashi (120 km- 4.5 hrs) and reach by 7 pm. Night stay (Hotel Jahnavi)
Day 4: Uttarkashi- Gangotri- Uttarkashi (190 km- 4.5 hrs). Morning after breakfast drive to Gangotri via Harsil valley. Bhaironath temple on the way back. Visit Vishwanath temple in the evening. Night stay (Hotel Jahnavi)
Day 5: Uttarkashi to phata (Kedarnath)
Day 6: Fly to kedarnath. Night stay (Swargrohini Cottages)
Day 7: Early morning darshan. Fly back to Phata. Leave for Sari village to trek to Deorital lake. Reach Chopta by evening 6 pm (60 km -2 hrs). Night stay ( Himalayan Stag Camps)
Day 8: Chopta- Tunganath - Chandrashilla- Badrinath
On the way visit Gopinath temple (150 km- 5 hrs)
Day 9: Badrinath Temple visit, Mana village. (95 km- 4 hrs).Night stay at Chamoli
Day 10: Early morning ride to Rishikesh, Visit Koteshwar Mahadev Rudraprayag and Dharadevi (kalyasaur) on the way near Srinagar (200 km -7 hrs). Triveni ghat aarti in the evening.
Day 11: Rishikesh and Haridwar sightseeing. Night stay (Hotel Madhuban). Mansa mata and Chandi mata cable car. Har ki Pauri Ganga aarti.
Day 12: Start early morning towards Delhi by Janshatabdi Train. Fly in the evening to Mumbai.
Total 1500 km covered from Dehradun to Haridwar in 9 days
Night Stays- Dehradun, Sayanchatti, Uttarkashi (2), Phata, Kedarnath, Chopta, Badrinath, Joshimath, Rishikesh, Haridwar
Total cost for 4 people ~ 140000
Air Fare- 25000
Helicopter- 20000
Pony- 3000
Ground Transport- 30000
Hotel- 35000
Food/Miscellaneous- 27000