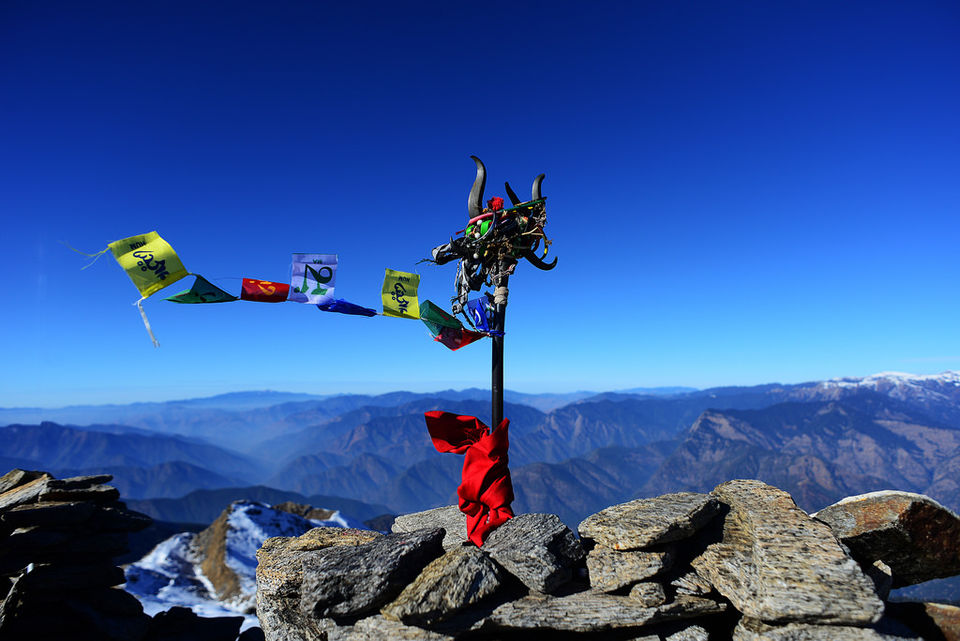 Kedarkantha trek gave me whole new view of trekking , and this time luckily I got the chance to be part of Indiahikes , which is the largest trekking community in India. My role was a green trail intern and my responsibility was to make my fellow trekkers realise their responsibility towards nature...with the motto of leaving as minimum carbon-footprints in mountains as possible. It made me also realise that if we do not care about our non-biodegradable wastage then soon we will loose our beautiful mountains it applies to our city life as well and also me and my bestfriend both got the internship at the same base camp , which was a plus point for me.

While I was in Indiahikes..I made a new bunch of friends and met amazing people , having lots of stories related to their adventurous life. Almost everyone was a trained trekker and most importantly they just loved their job. The experience with them was totally new for me , being a engineering student i have always interacted mostly with my college friends where we would take about the 'serious goals of life' :p..well, interacting with them gave me a new angle to see life. One thing which i enjoyed the most during my stay at Sankri which is the base camp of kedarkantha and harkidun before the trek was to have food with 25 other teammembers in the cosy and warm kitchen , where along with the cook we used to make food and every time it was like a get-together. Before the trek all the preparation process was so exciting , every one was always happy and excited in that camp. I got to learn so many thing about trekking and also about what are the mishaps that can happen during trek , and how to encounter such situations.
Talking about the interaction with the villagers was also very memorable, especially children were very keen and active , sometime they also used to help us to clean our surroundings, everyday around 5pm we used to play cricket or kabaddi with the village children and seeing them laughing and fighting over a game was really a moment of pure happiness..which gets lost in our life as we grow up.
After staying for 5 days in Sankri I went for the trek , in our team there was a trek leader, assistant trek leader , guide and me as staff members and we had a group of amazing 7 people who had came for trekking with our team. As there were few members in our team , we very soon became friends.

So, we started our journey form Sankri which is 6400ft at 7am having a delicious breakfast , we also packed our lunch box along with some fruits and do remember to take water-bottles because it is very important to keep your body hydrated during the trek, otherwise there would be chances of acute mountain sickness. We trekked along the beautiful and clean trails of the mountains , our fellow trekkers were very supportive and along with them we keep collecting any waste material in our special bags provided to us by Indiahikes called 'ecobags'.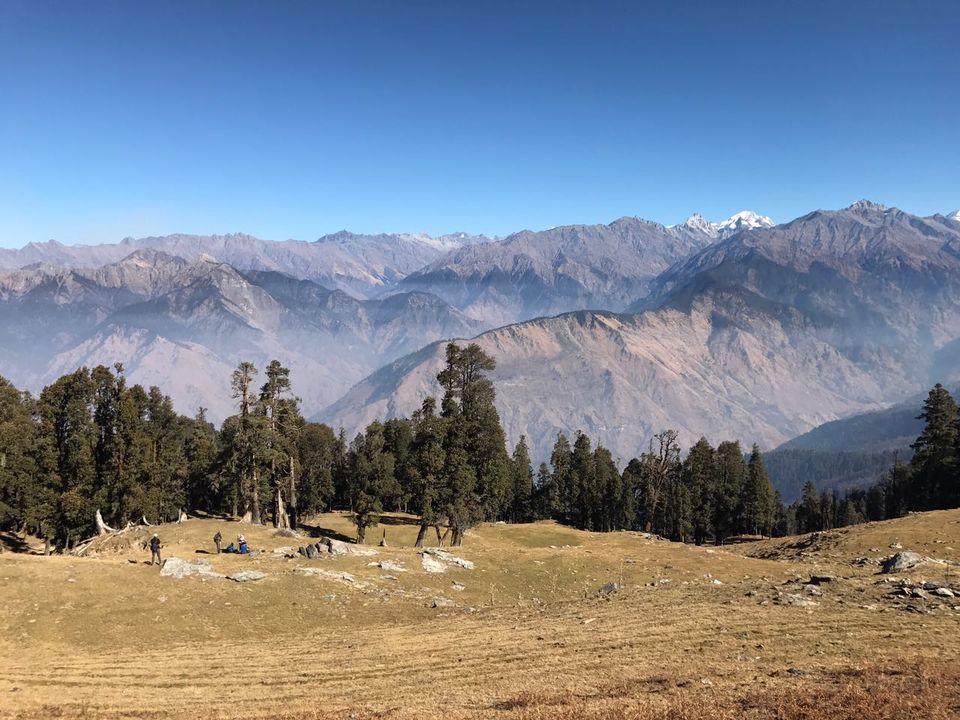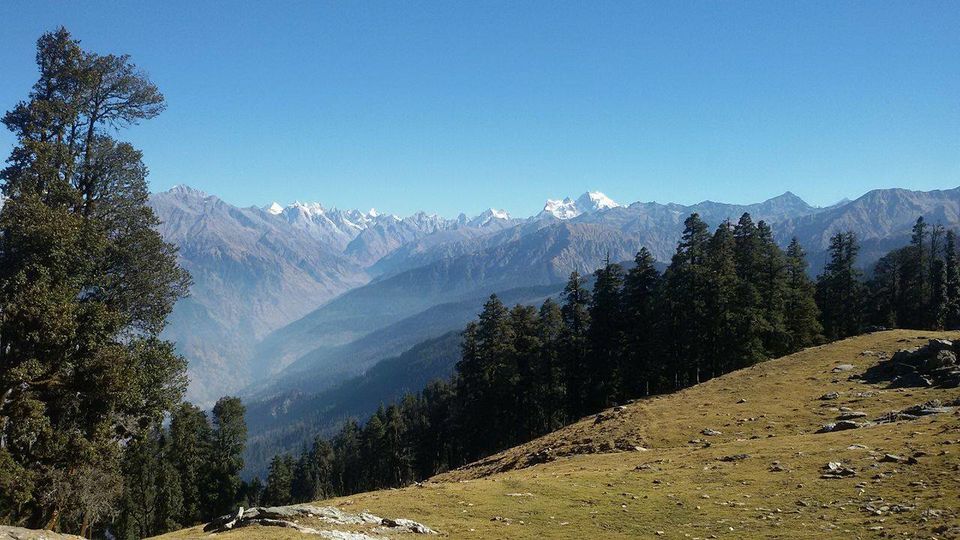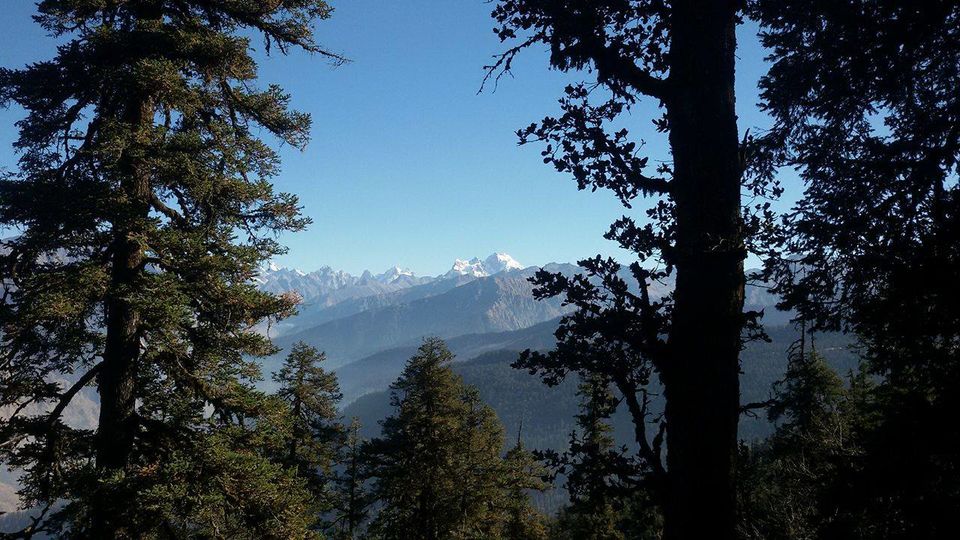 We reached 'Juda ka Talab' at 9100ft around 12 pm, our first campsite and then we had our lunch , so why is this place called so ...it is said that there used to be two lakes which eventually got merged with each other and therefore the name is this and locals have some religious belief also related to the lake. The food served was really very nice and very nicely served by our treakleader. We played games there and talked to each other , eventually knowing about each other and sharing our views about life.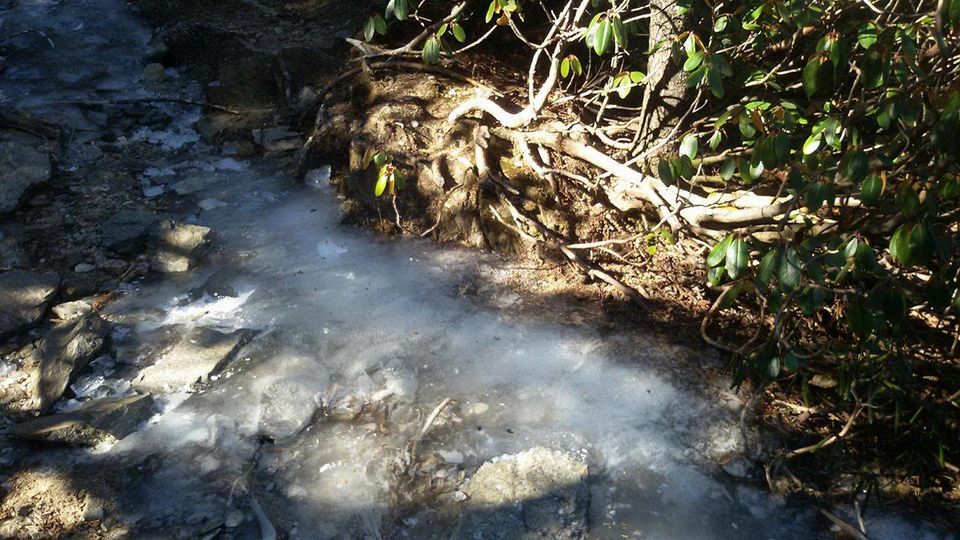 Every campsite was provided with different types of dustbin-recyclable & non-recyclable , for the food waste a proper bin was provided and also it was advised not to wash our utensils with detergents instead use charcoal , to prevent water pollution. Since the water from the stream was the source of water for the nearby villages over there. And they also had environment friendly toilets providing very suitable conditions for the nature to work in it's on way . So, you can see that how much care is taken of the mountains, If our cities were also taken care of like this then there would be no such thing called global warming. We all know that it is late to start but it is better late then never.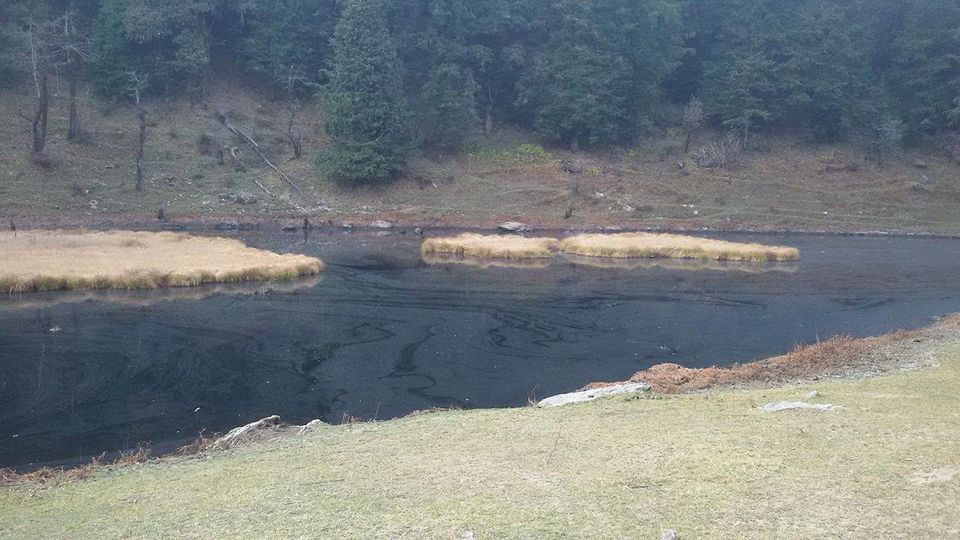 After juda-ka-talab we reached kedarkantha base at camp 11,270 ft which took us 3 hrs to reach, after reaching there we got ready to do the summit that day .
So, we packed our lunch and started the journey to reach new heights, The best thing about trekking is that we learn to walk together by helping each other to reach the summit , it is not a competition rather it teaches us how to keep ourselve and our fellow trekkers motivated .It helps you to develop your teamwork capabilities. Now the climb up the mountain is really steep so steps have to be taken carefully and it is advisable to use trekking pole for better balance. We reached the summit in 3 to 4 hrs which is at 12,500 ft . The 360 degree view of the sorrounding mountains is just awesome , you can see swargrohini, draupadi-ka-danda, Banderpuch, Black peak etc.. and many more peaks. Our guide friend was a local so he educated us with his knowledge of the history related with that that place , which has a very spiritual importance in the live of the villagers .

Now after reaching such a height you will never feel tired , literally ! even if you are tired the beautiful sight of the mountains will refresh you within seconds and ofcourse we had packed lunch with us , so we enjoyed our beautiful destination having our lunch and clicking photographs, making life time memories :-)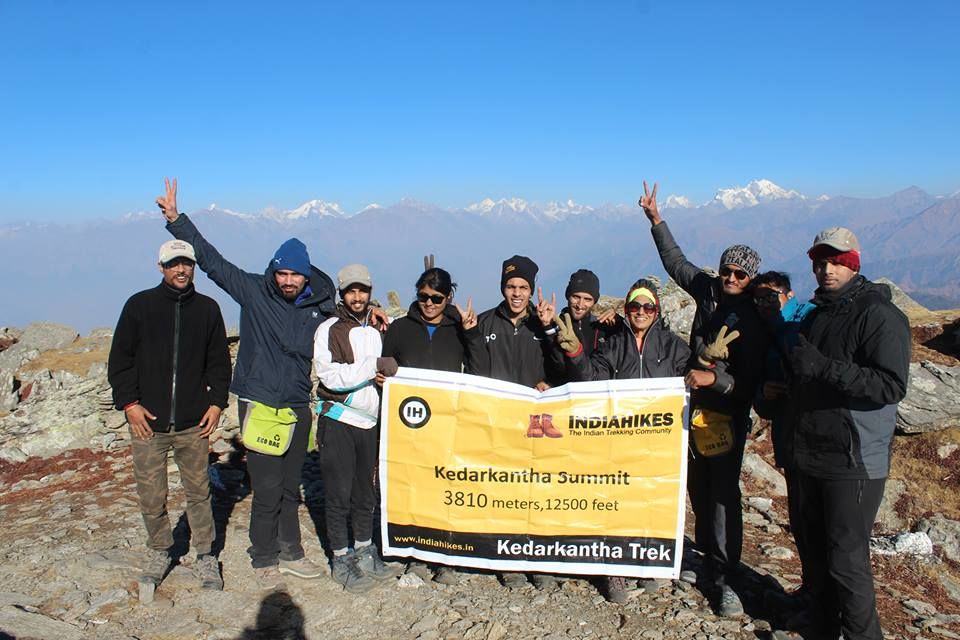 While returning from the trek , the route is slightly different we came down through hargaon..a beautiful valley I must say! We played cricket and motivated from our leader we tried to do sprint also , but it is really difficult to do sprint in the slope of mountains, but if you practice daily then you can really become a good runner. Cake was prepared by our awesome cooking staff and the food was again so delicious.
So, that was our last night in that camp, we played antakshari , trying not to disturb anyone who were sleeping in their tents, since Indiahikes is working hard to reduce the pollution in the mountains we did not had bonfire , contributing towards the protection of nature will give your heart more satisfaction than having a momentary fun , i think.

So, friends the mountains are calling and it's high time to respond , don't wait for everything in your life to be sorted out , just pack your bag and go , the time will not wait for that , you know !