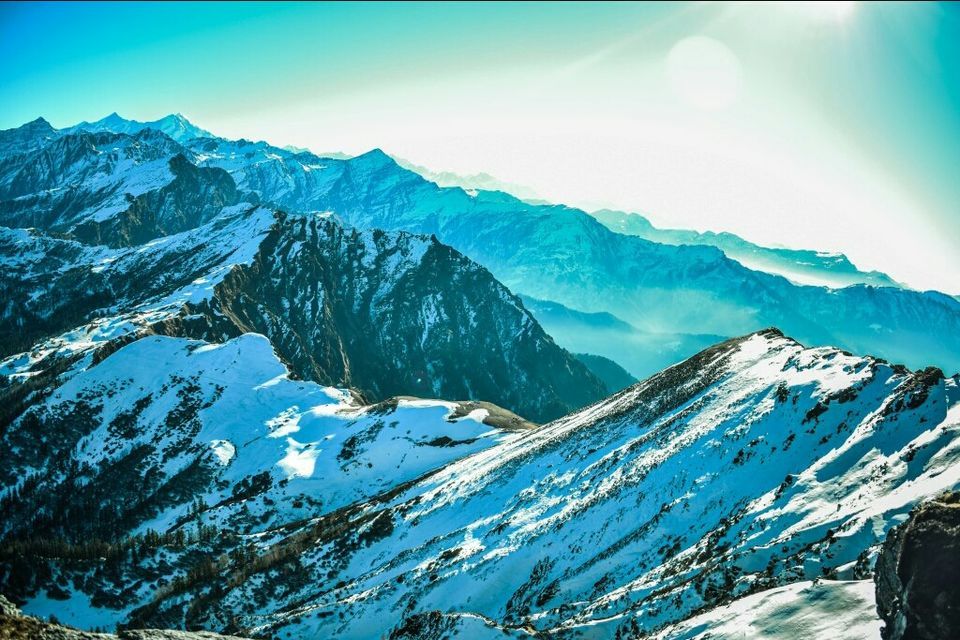 This world is beautiful. You just need to see the beauty. Travel to some amazing places. Feel the cold breeze running through you. Hear the birds twittering in the morning. Watch the sunrise. Enjoy the silence. Just see around you how beautiful this world is. How peaceful it is to observe. How ironical the world is, when at 4 PM in the evening, there is hush bush, everyone busy doing their work and at the 4 AM there is an unknown silence around us. I wish every time it is peaceful like this. No war, no countries just a world full of hope. A world where you can trust anyone. A world free of hatred.
My heart skips a beat whenever I think about mountains. And there is no better way than to trek in those snow cladded mountains. I still remember when I trekked first time to Triund and I was stunned by the views there and then I understood that why people love trekking. It's an amazing feeling when you reach the top to enjoy your silence, that peaceful moment that you can't get anywhere else. Since then, this was my third trek after Triund and Hampta Pass. And I chose this trek because I had never been to the summit.
Kedarkantha trek starts from Sankri, Uttarakhand which is around 200 km away from Dehradun. The best way to reach Sankri is to book a taxi from Dehradun. Taxi charge is around 5500 from Dehradun to Sankri which can accommodate around 5 to 6 people depending on your group size. The cheapest option is to take a bus from Dehradun which can cost around 300-400. Bus timings aren't fixed so you have to check it by going to Mussoorie bus stand in Dehradun. Sometimes, if the bus is directly not available to Sankri then take a bus to Naingaon or Purola whichever is available and then find shared taxis from there. Dehradun-Naingaon-Purola-Mori-Naitwar-Sankri.
I took a bus from Kahmeeri Gate, Delhi to Dehradun. Try to catch a bus which arrives early in Dehradun as soon as 5 AM. The bus will leave you at Dehradun ISBT. From there, take an auto to Mussoorie bus stand which is around 3-4 km from there. I reached Mussoorie bus stand at around 5 AM and enquired about the bus. The person at the inquiry told me that the direct bus to Sankri is at 8 AM and I thought I'll have to wait here for the next 3 hours. But then a guy told me that there is a bus to Naingaon which is leaving soon and from there, various options are available for Sankri. So, I took that bus and left from Dehradun.
Dehradun to Sankri ride:
Dehradun to Mussoorie in the morning before sunrise. On one side was the beautiful jiggling Dehradun city scattered around and on the above was the pretty Mussoorie shining bright and I was in between on my bus.
After Mussoorie, it becomes even more beautiful and I was mesmerized by those beautiful curvy roads. The beautiful river flowing beside the roads made it more stunning. Finally, after changing various buses and taxi I reached Sankri.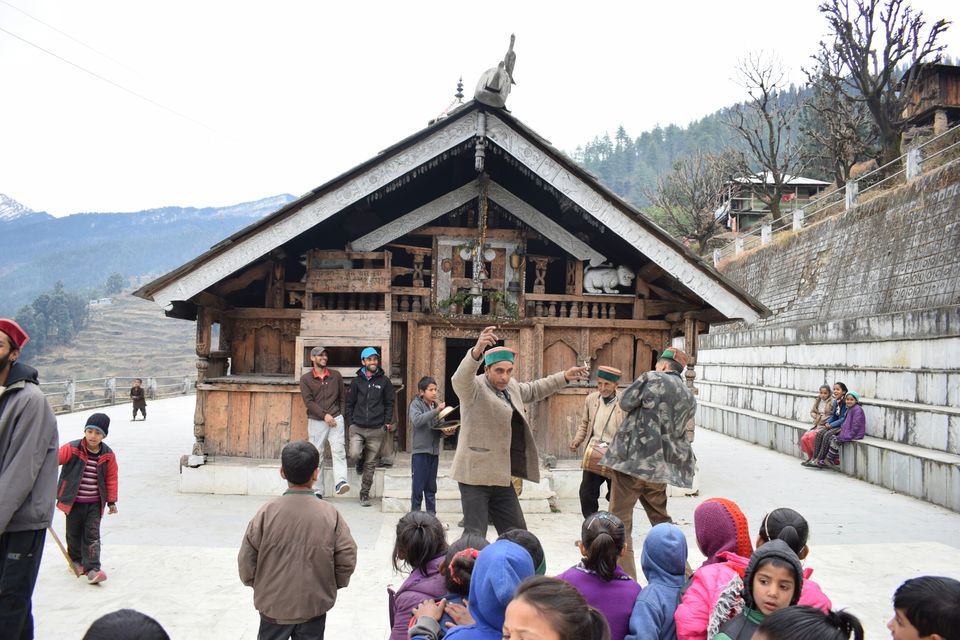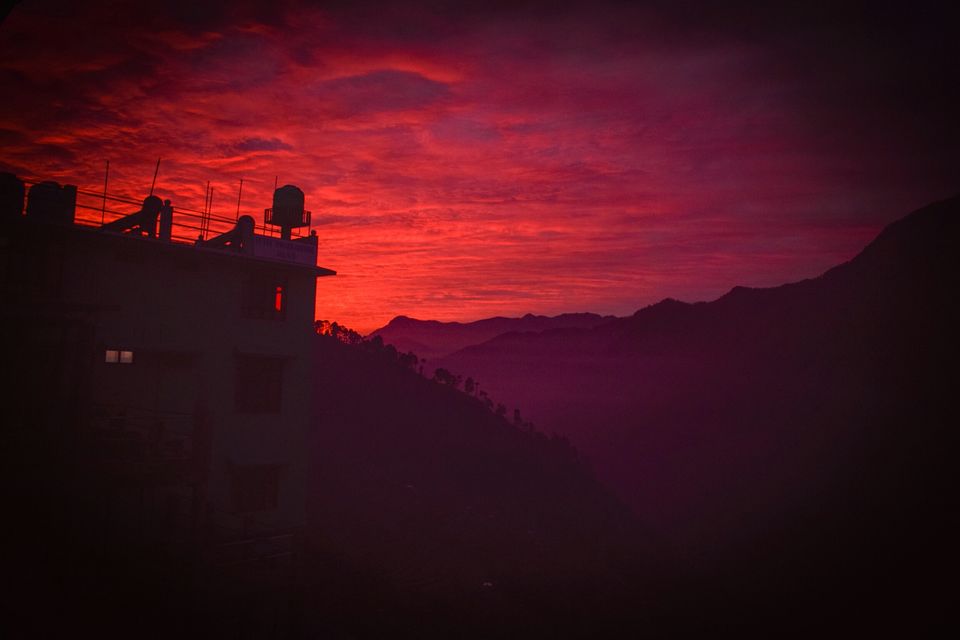 (Sankri to Juda ka Talab 4 km)
We started at 9 AM for the trek. The first campsite is Juda ka Talab which is around 4 km away from Sankri. The trek is easy but it's little steep so it took around 3-4 hours for us to reach Juda ka Talab. There is a tea point after a km from Sankri where a food shop is there. Juda ka Talab campsite is surrounded with pine trees all around and the lake is normally frozen in the winters. Normally, the area around Juda ka Talab lake is occupied by various travel agencies so if someone is looking to camp by himself then he'll have to camp some distance away from the lake.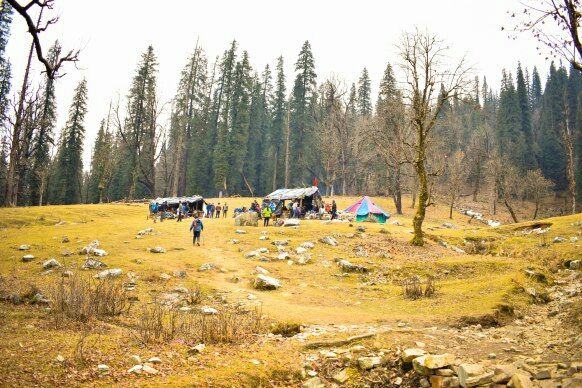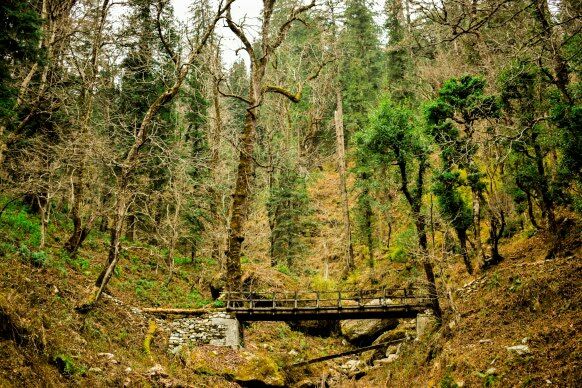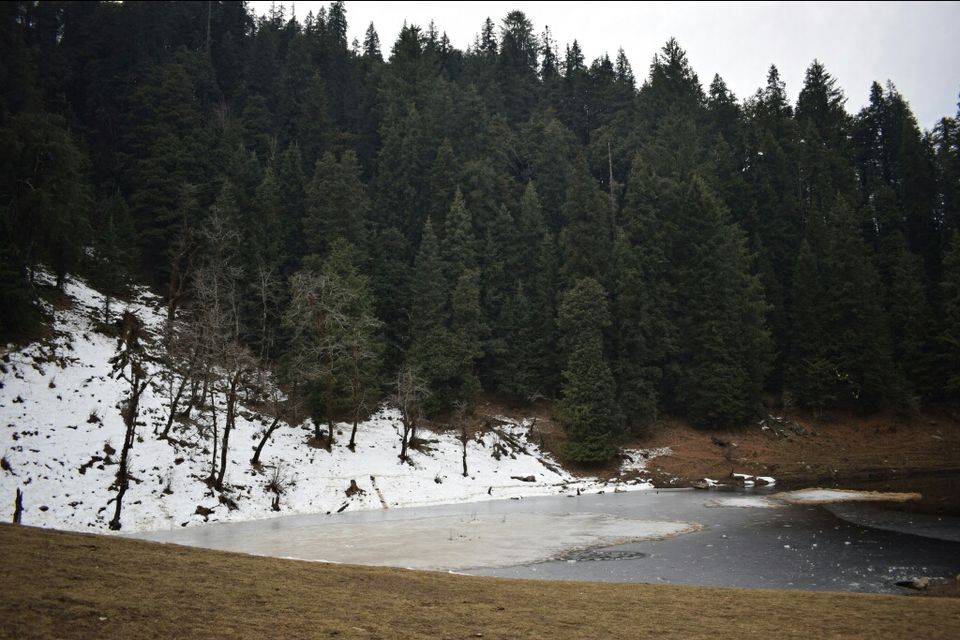 "Mumbai ka passion aur pahadon ka mausam kabhi bhi badal jaata hai" That's what our cook at the Juda ka Talab campsite said. I listened to some Kinnauri songs with him and in those few hours, he told me that he didn't has a bank account and he also not believes in saving the money. He doesn't like the chaos in the cities and just wants to live in the mountains.
(Juda ka Talab to Kedarkantha Base Camp 4 km)
We started at around 9:30 AM from the Juda ka Talab campsite. From there, we trekked half an hour through the forests and pine trees and then after snow entered. After trekking for around 3 hours, we reached the Kedarkantha base camp and it was the most beautiful campsite.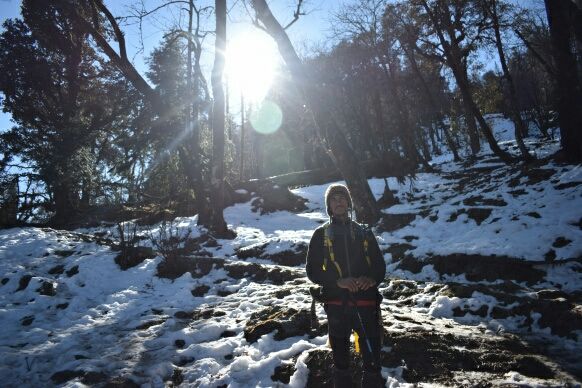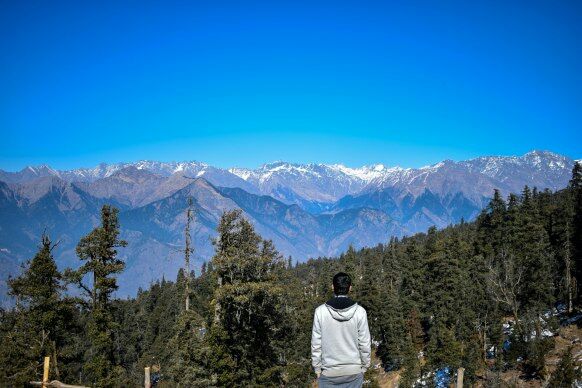 (Kedarkantha Base Camp – Kedarkantha summit 12500 ft – Hargaon)
It was one of the difficult days of the trek. It took me a lot of courage to come outside of my warm sleeping bag at 3:30 AM to wear three more layers of jackets over two, find my torch and wear my frozen trekking shoes. I still remember my feet got numb and I had to wear all the socks that I had in -8
We were a group of 3 trekkers with a guide and we started at 4 AM for the summit. After trekking for around half an hour, my other friends weren't feeling well because of the temperature so they decided to stop at a tea point and the guide had to stay with them. Then, I decided to trek solo to the summit. He told me that they will wait for me here until I return.
Are there moments when you feel like you can't do it and then you do all the efforts and you complete it? Yes, that's what happened during this trek to me. There came a moment while climbing to the summit when I completely lost my cool, was alone shivering in the snow. And then I saw a local person going above and I followed him but couldn't match his speed and was completely lost. There were two options for me. One was to return back to the base camp and other was to trek alone to the top. I chose the second one. Yes, it wasn't easy but I couldn't even think of missing the summit. At that instant, I lost the hope of completing summit. And then from nowhere, I saw a group of 10-12 people which was also going to the top. I accompanied them and it was challenging for me. My water bottle was empty and I had nothing left to drink. Some people gave me some water to drink. When I finally reached to top, I saw all the beauty in one, at the full brightness. I guess that was the joy which kept me going through my rough times. I can't just express it in words.
Although I missed the sunrise from the top as I was on the first peak when sunrise happened. But it was the most beautiful sunrise of my life.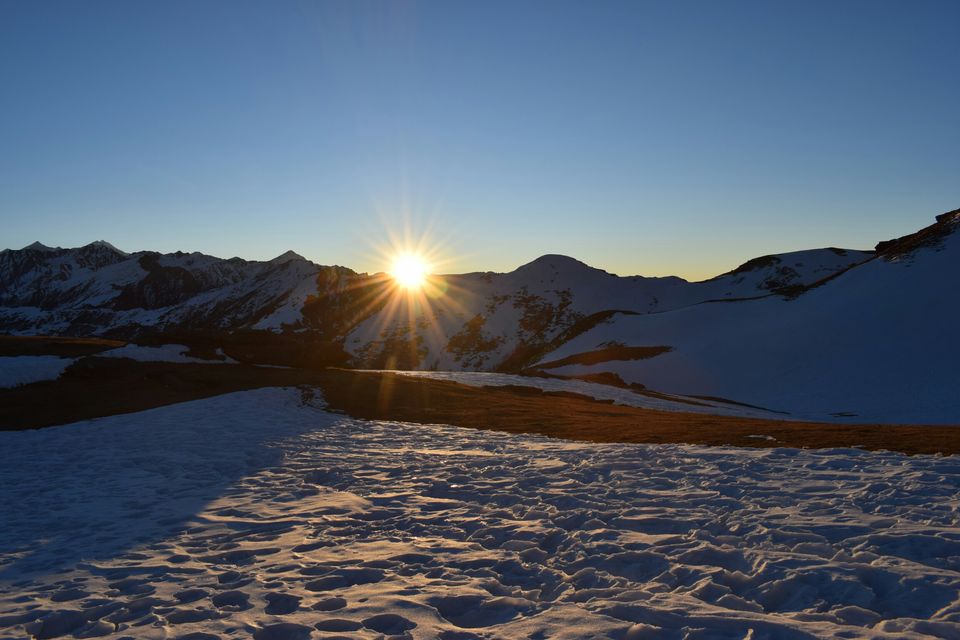 There are some moments in life that you hold onto forever. Moments that you wish would never end. Moments that just stop your heart and leave you breathless. Moments that make you wonder about the infinite. Moments that when you close your eyes and you relive all if it. I am pretty sure that this was one of those moments of my life.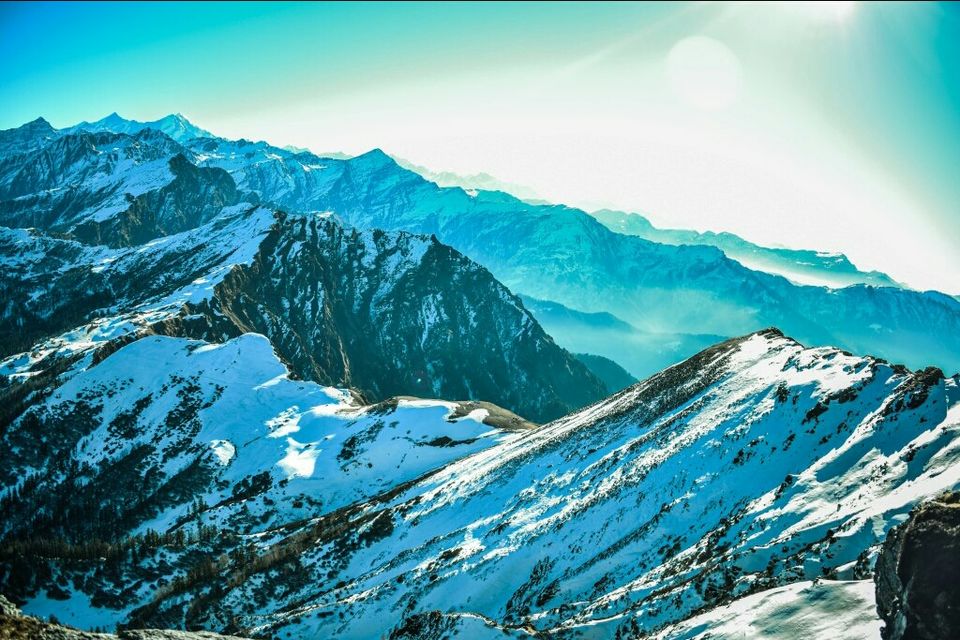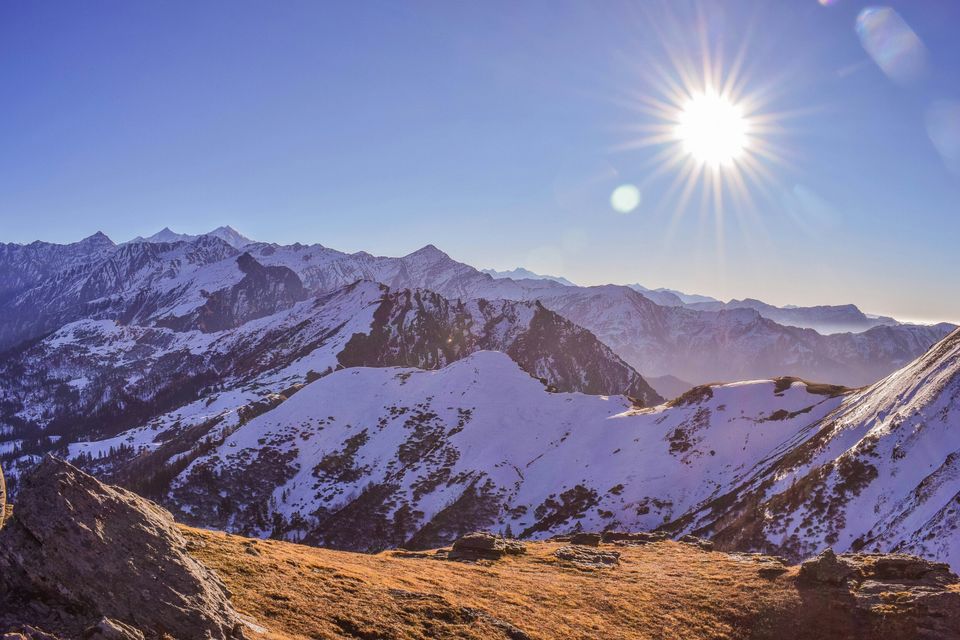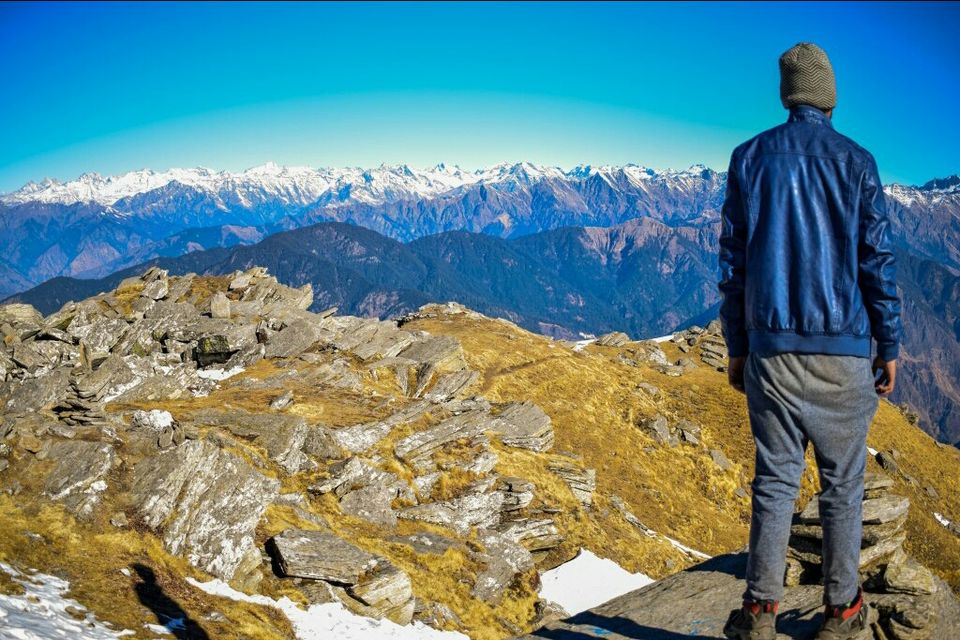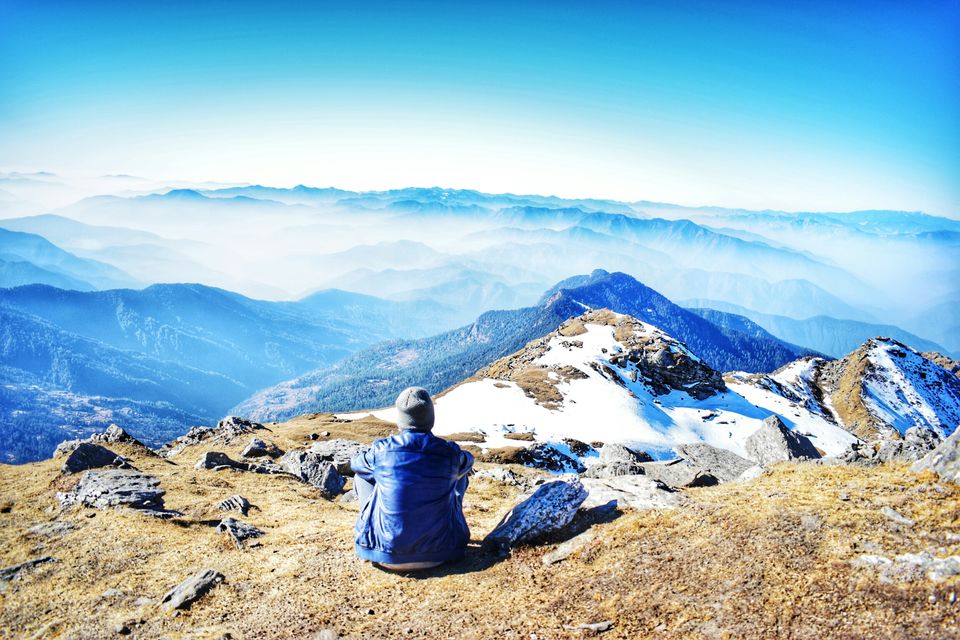 After staying half an hour at the top, I started descending from the top. It was slippery and at various points, I had to slide but it was fun. I forgot to take my sunglasses and then I realized what snow blindness is. My eyes started paining because of the constant white snow and it became more and more difficult for me to descend as I didn't have any water or food left with me and I also skipped my breakfast in the morning. Then after struggling and trekking for some time I reached the tea point where my guide and other two friends were waiting for me and then I reached the base camp with them. After doing lunch at the base camp, we started for our next campsite Hargaon. It took us little more than an hour to reach there as the most trek was through the forest trails.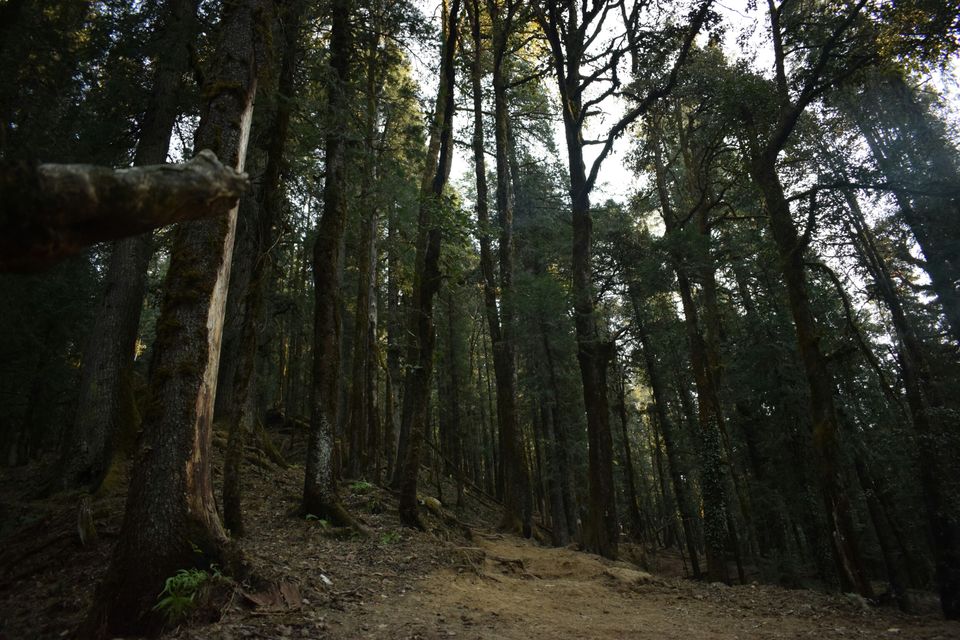 (Hargaon to Sankri)
The trek from Hargaon to Sankri is simple. You just have to descend and it's really easy. The route from Hargaon to Sankri meets the first tea point from Sankri to Juda ka Talab. It took us around two and half hours to reach Sankri and this beautiful trek came to an end. We stayed that night in Sankri.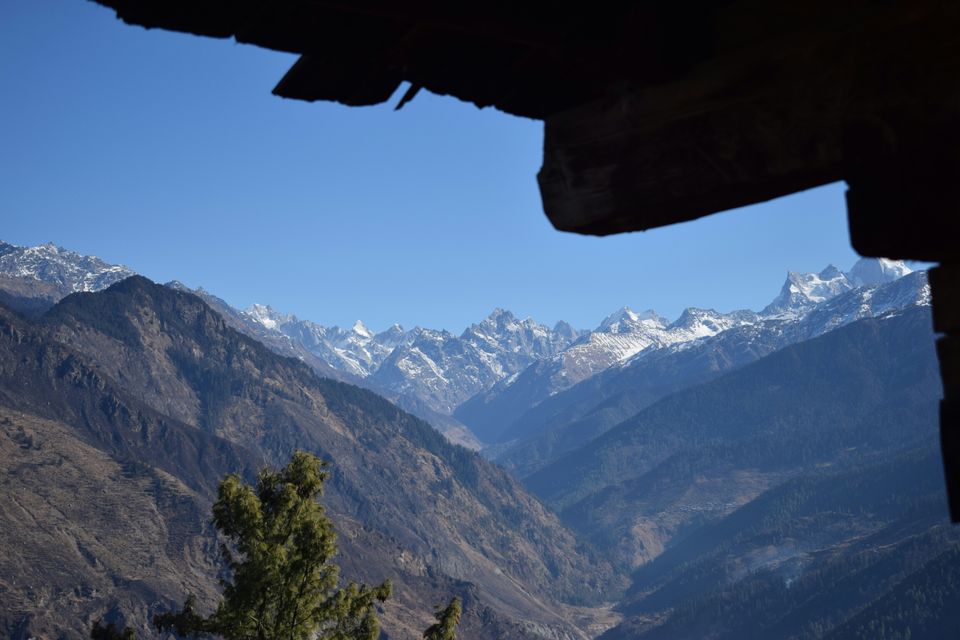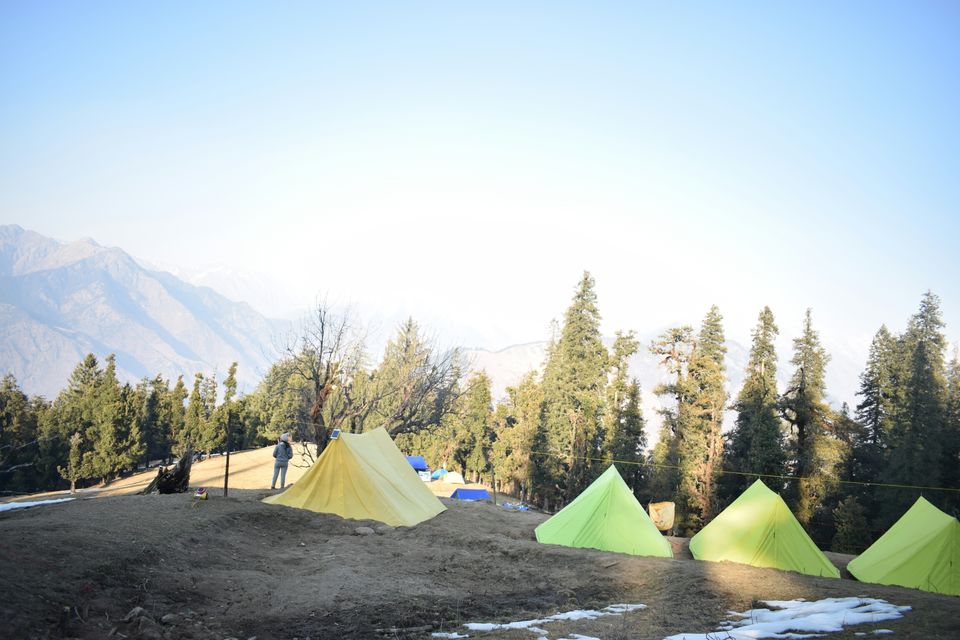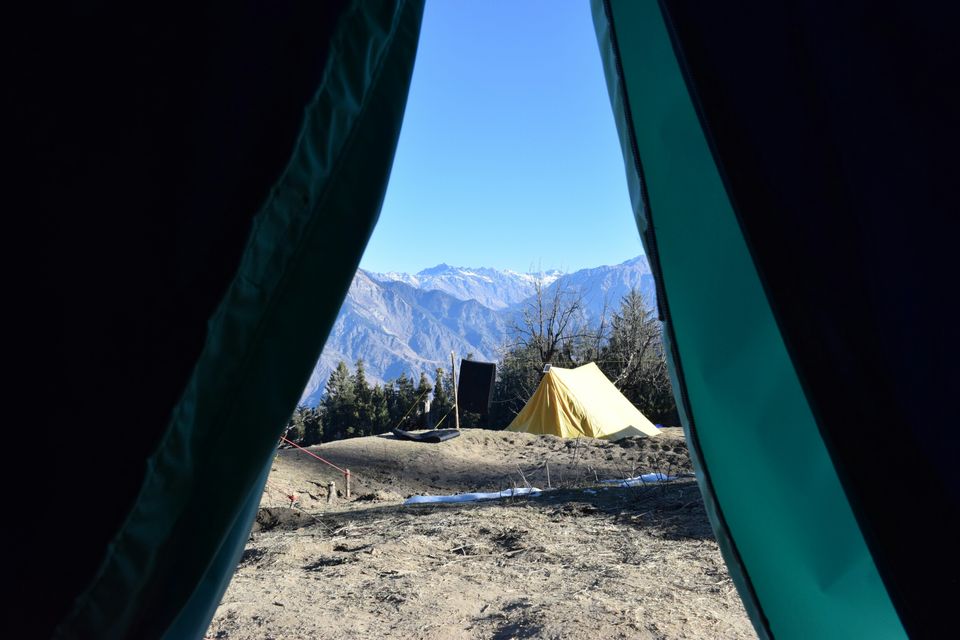 (Sankri to Dehradun to Delhi)
Next day in the morning, I took a bus from Sankri to Dehradun at 7 AM which left us at 5 PM in Dehradun. From Dehradun, I took a bus and reached Delhi in the morning.
Important Details:
Route from Dehradun to Sankri – Dehradun-Naingaon-Purola-Mori-Naitwar-Sankri.
Direct bus from Dehradun to Sankri leaves in the morning. Timing isn't fixed. Just try to reach early at the Mussoorie bus stand in Dehradun. Bus Fare is around 300/-
If a bus is not available directly then you can take a bus to Naingaon, Purola or Mori. There are various transport options from these places to Sankri.
You can book a direct taxi from Dehradun which costs around 5500 and can accommodate 5-6 people.
If you are not doing this trek through any organization then you'll have to take permission which is in the way from Naitwar. Carry the photocopy of your ID card with you.
From Sankri, there are two buses directly from Sankri to Dehradun. One leaves at 5 AM and the second one leaves at 7 AM. These take around 10 hours to reach Dehradun. Bus fare is 270/-
This trek can be done in 2-3 days depending on your fitness.
Trekking equipments are available for rent in Sankri.
Various organizations charge differently from 6.5k to 9k for this trek from Sankri to Sankri.
Check out my blog to know more travel stories- Travel for Tranquility
Connect with me on Instagram to follow my travel journeys.