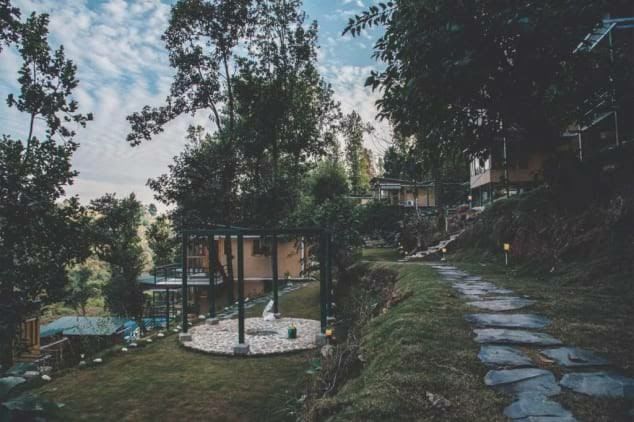 Well start our journey from Chandigarh , and was searching for some great escape but not too far just enough that we could return back in 1 night .  I called one of my friend who lives in dehradun and asked about some place , we needed to escape from the summers so we chose hills over plains that time as soon as we reached dehradun . My friend already booked  sal woods resort for our stay .
Sal woods Located amidst the misty valleys, it is one of the most gorgeous and offbeat hotels in Mussoorie . It took us half an our drive to sal woods , situated in sal Forests , salwoods was the most epic I could ever be . We reached there late at around 7:38 p.m. .
We checked into the resort and suddenly a golf cart came to pick us up . We sat and I drove us to our cottage , feeling to tired till that time we got fresh and get ready to party around a bon fire and a lot of booze . We went to the restaurant and what a restaurant it was amazing with amazing food .
There were gazebos around which we had our bonfire party they were so cool that we couldn't resist the charming setup and found ourselves inside the gazebos every half an hour!
We had a great time that night and the service was pretty average but the atmosphere around was mesmerizing and cool that is what is needed to get a get away away and beat the sun .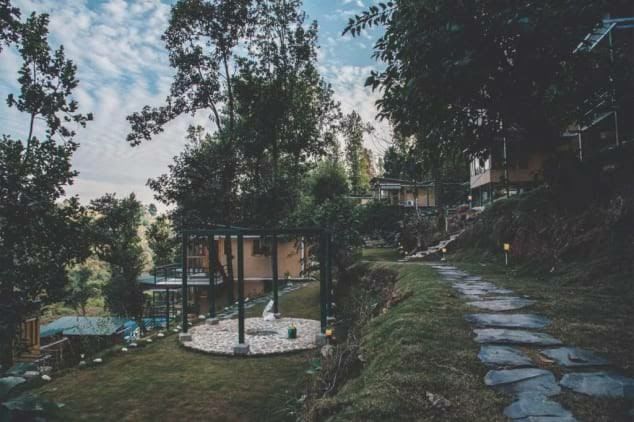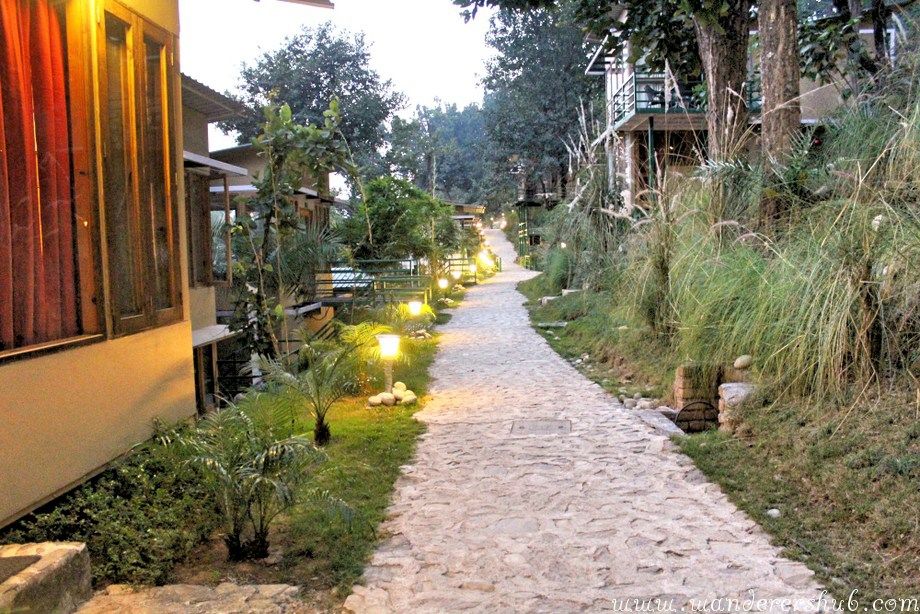 Next day we woke up at 10 and was served with the breakfast around the swimming pool . There was so much variety all from fruits to creeps , everything was available there . The Sal Woods swimming pool is also amazing – large and overlooking the stunning valleys. You can indulge in an array of outdoor activities to unwind and make the most of your time. There's plenty you can do – indulge in activities like tree climbing, mountain biking, crossing Burma bridge, rock climbing, archery, etc. The gazebos sitting atop the swimming pool should be reserved soon as then you can have group fun over there. We returned to the room at 1 got ready and check out from that resort at 2:30 pm . It was hell of a crazy time spend there .
But some important point about Sal Woods :-
1. The Sal Woods is just 22km from the famed Mall Road of Mussoorie. So it makes for a central point for tourists who wish to explore the city while staying away from the hustle-bustle.
2. The Gorgeous retreat is spread over an area of 4 acres and there are two ways taking you up there. Caution: You need to follow the sign boards to get up till there as GPS can take you through a shorter (highly scary) but tedious path, which can leave you irritated!
3. Sal Woods is located in a charming, secluded corner, far away from the touristy hustle-bustle of Mussoorie
4. It is a 4 star resort and prices start at 5000 rupees
5. Make sure you book a stay way ahead of time if you are visiting Mussoorie during summers as it can get occupied soon.
We came back to chandigarh at around 7 pm at night it was the most fun trip I have ever made to resort
#summerescape