I am not a hill fanatic and so for me going to mountains is like making my ownself understand for good couple of months and finally me and my partner in crime, Nikunj, made our mind to travel to Mussoorie, Delhi and Rishikesh.
It is very difficult for you to cut off your expenses when you are not a hardcore budget traveler but you can always find a way. I love the city delhi, mostly because I am a fashion blogger and enthusiast and always trying to look out for some new accessories and Delhi has plenty of good places to get you a new find everytime.
So on 14th april, I took my flight from kolkata to delhi and he from hyderabad, to kick off with the trip. We stayed at delhi for the night at Taj Mansingh which was a free stay ( perks of dealing with hoteliers) Haha!!! But I have recently traveled to Delhi last february and last year also, so can suggest you some good options without making a hole in pocket. You can stay in Hauz Khas zone at Sarovar Portico hotel which will be around Rs 3000 per night via online travel sites and there is also Royal Plaza close to connaught place which is also around Rs 3400 each night. Airport will be around 40 minutes from each place provided you are not having a major traffic day.
For the day, we stayed at the hotel and then went for a bit shopping and lunch at my favourite Khan market. It is a heaven for shopping finds from major boutique brands to street smart pieces at reasonable price, once you have mastered the art of bargaining. LOL.
Whenever I am at delhi, I make sure I visit to Lodhi garden, I don't know why... I find peace there and its a good place, if you are a picture buff... We also checked out a new bar and lounge called TAMAASHA at CP area which is fun and edgy and budgeted. The next we took bus from ISBT Delhi to dehradun as we did not get any AC volvo bus till mussoorie. Each ticket will cost you around Rs 800. It takes 6 hours to reach dehradun and then you need to take a cab or another local bus to mussooorie. Since we reached dehradun at 4.40 AM so we were a bit into trouble. Eventually found out two more travellers, coming from Delhi and Bengal and shared the cab with them uphill. It is advisable to share the cab and get your expenses in check. The cab will charge you around Rs 400 each.
It took 2 hours to reach mussoorie and we checked in at Hotel India at Big Bend near picture palace road. It was a nice property with big balconies, only issue being food is not served beyond 10 Pm at the hotel but location is 4kms away from main mall area. We checked in, freshened up and went to mall road by walking in the evening. Climate was very pleasurable during the month of april and people like me who tends to avoid snowfalls or severe cold conditions, should visit during this time of the year.
By walking, it will take 30 minutes to reach mall area and you have plenty of food shops and restaurants and icecream houses there to cater your needs. The sunset looks amazing from the mall and evening brisk walking leaves you peacefully cheerful all throughout. Places to eat here are Tavern and Kalsang for chinese delicacy. You also get rickshaws in the mall area to take you around and it costs you only Rs 50. WIN-WIN....
There is a taxi stand at mussoorie where you can book different but already curated tours for sightseeing around mussoorie or for dropping you to Corbett, Dehradun or Rishikesh and Haridwar.
We were there at mussorie the next day and planned to opt for a tour taking us Buddhist Monastery, Kempty Falls, Temple and Laal Tibba, the highest point at mussoorie. You get the vintage white ambassador to take you around the place and it will cost you Rs 2500. It takes 7 hours around to complete this trip at your own pace. I would suggest other travelers to skip kempty falls and rather go for Landour visit and bask in the feeling of being closer to nature.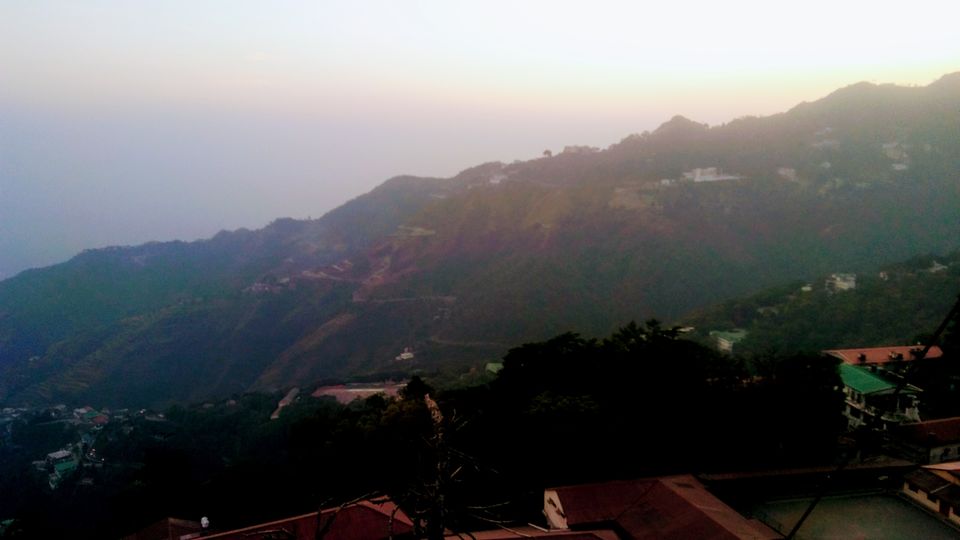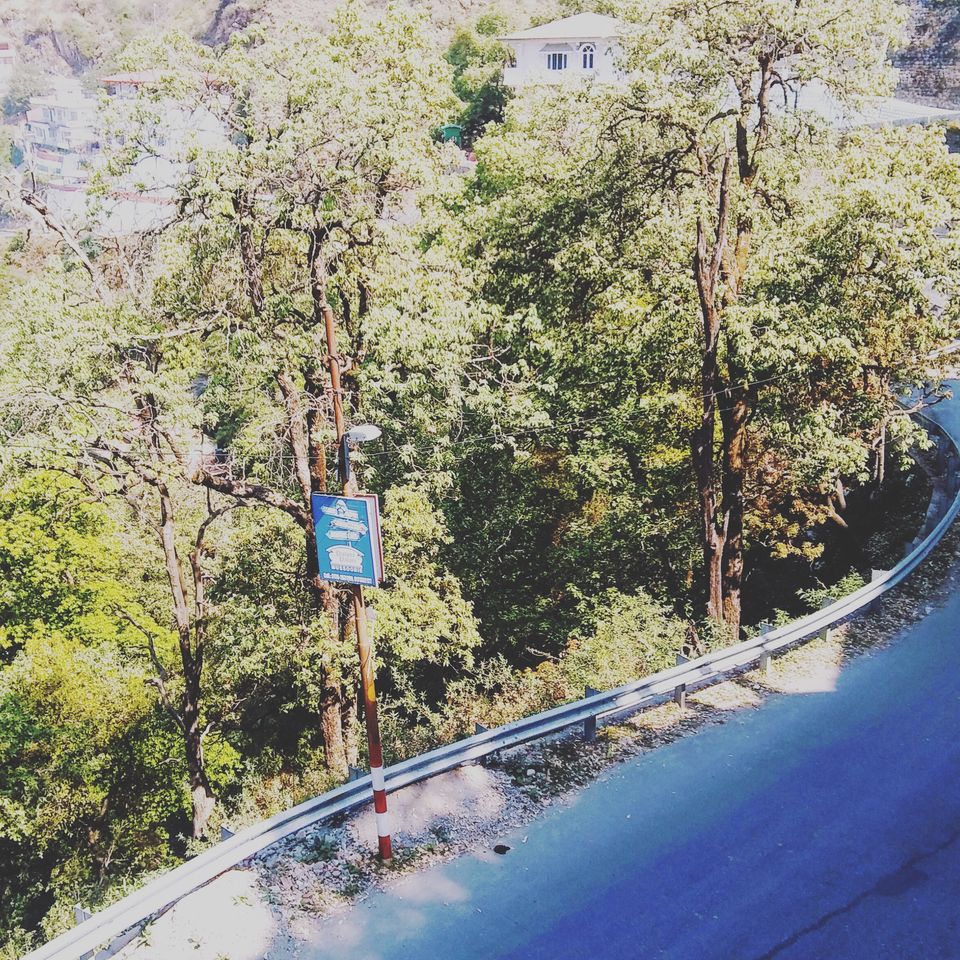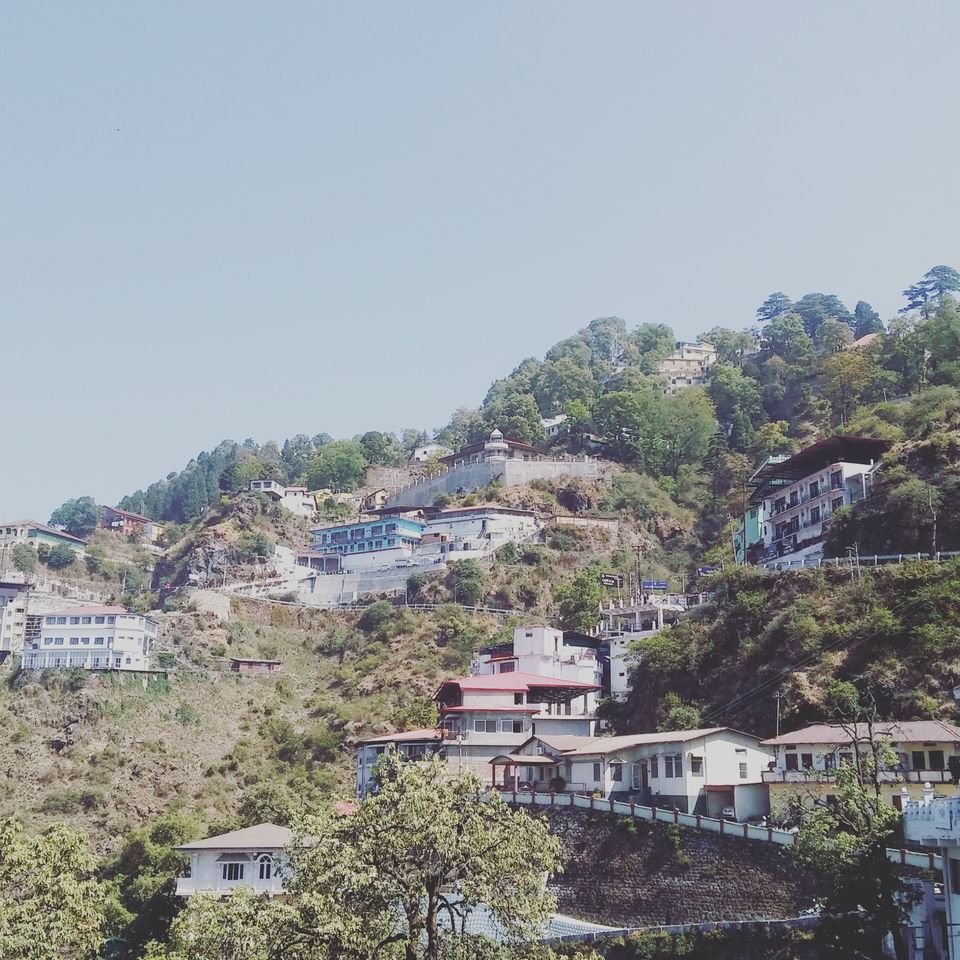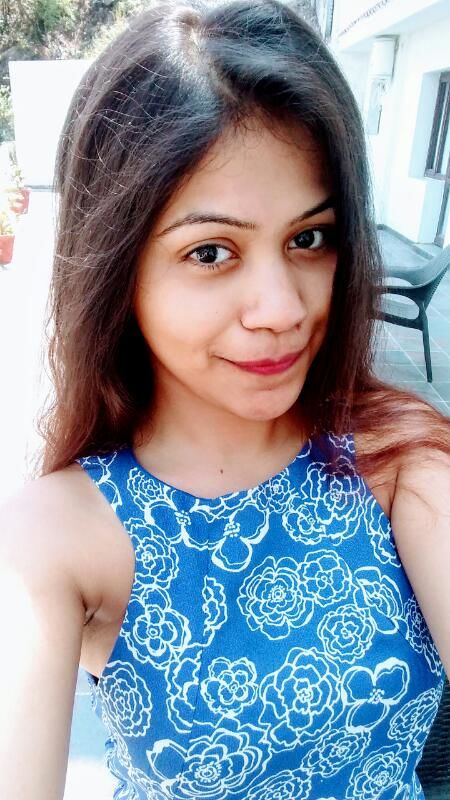 The next day went off sight seeing the whole of mussoorie and to tell the truth Kempty Falls has been devastated by human intrusion and the government is not doing anything about it. The falls water bed has been transformed into a man-made swimming pool. Laal Tibba is a calm place and if you want to feel the sound of the wind, walk no where, seize the time here. It is not a city where you would come for pace but definitely to spend some quality time with your loved one's and to pause your chaotic routine for a while.
Few lucky people can go hunting for Ruskin Bond's house at mussoorie, it is somewhere near to Landour, I could not go searching for it but anyone finds it, do share with me here at tripoto.