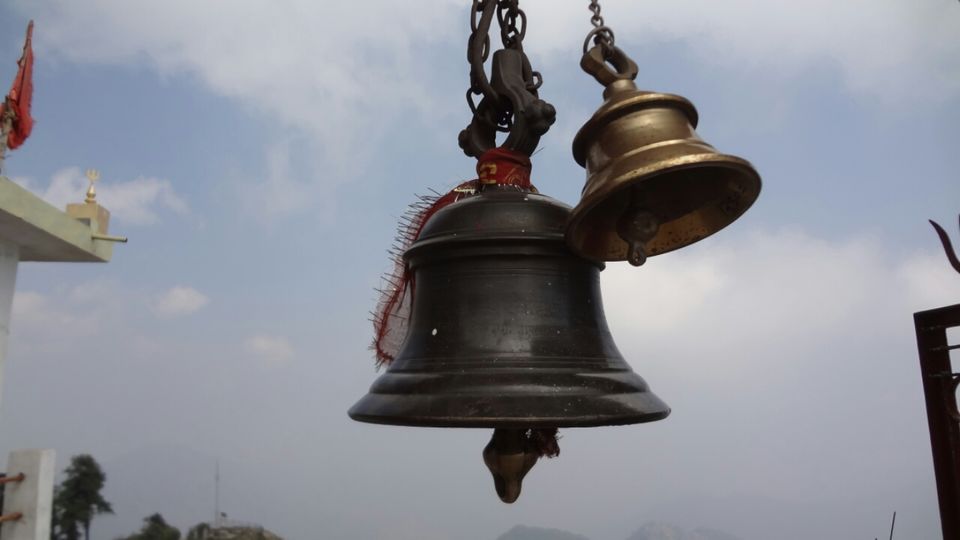 It's been more than 6 years in Delhi but in last 3 years I reaslised that I was close to most beautiful places of India when I first went to Rishikesh with my colleagues. And since then I have been frequently traveling almost every alternate month to see the beauty of The great Himalayas. And north India is blessed with numerous such ranges which has got some of the most beautiful mountain peaks, hills, valleys and rivers in the world.
This year in May, my friend Astha who lives in Uttarakhand listed some new places to visit which were in the Tehri Garhwal district of Uttarakhand. We decided to explore places like Dhanolti, Kanatal, Chamba and Rishikesh too.
So on 20th May me and my friend Anupama who lives in Delhi boarded the bus from Anand vihar ISBT for Dehradun at 10 P.M. We reached Dehradun next morning around 8 A.M. Our friend Astha came to the bus stop with her father to receive and we directly went to her home to get fresh so that we could kick start our journey for Dhanolti.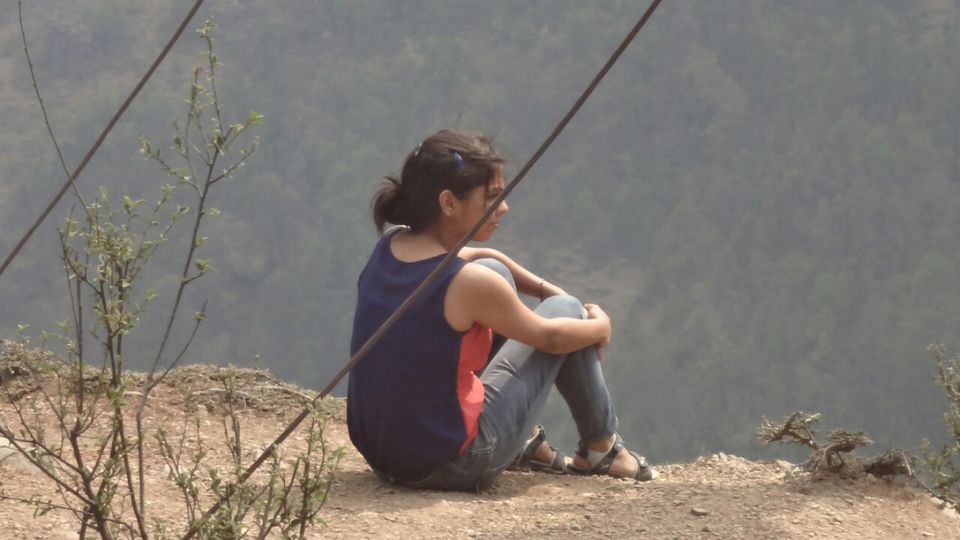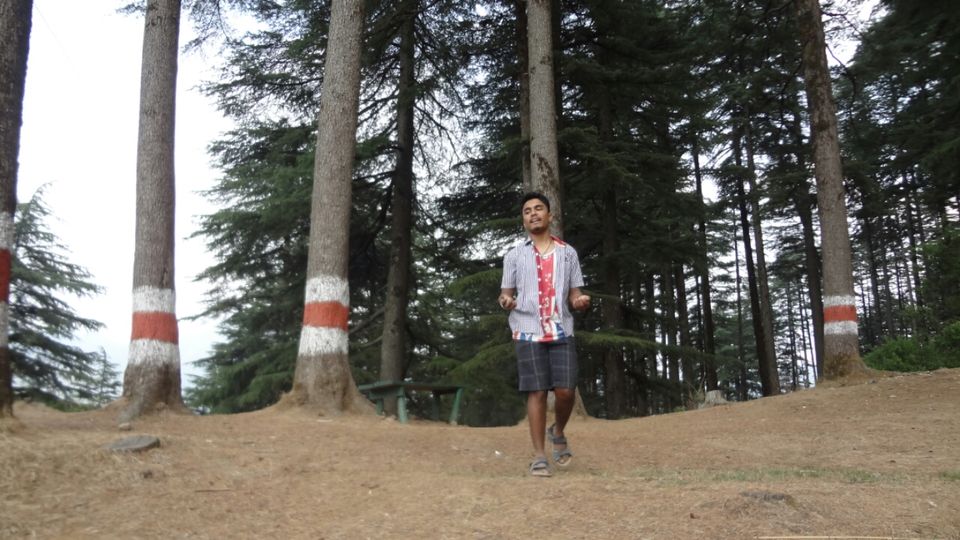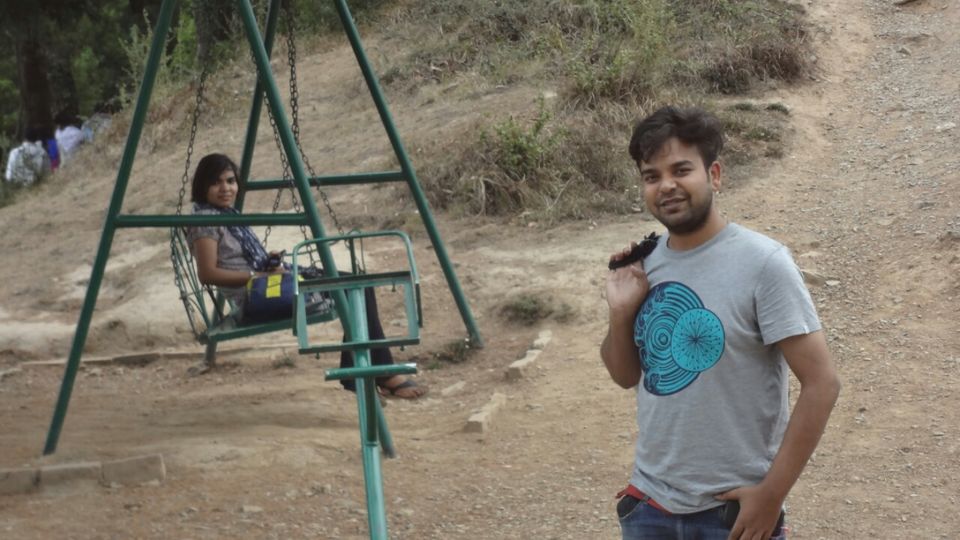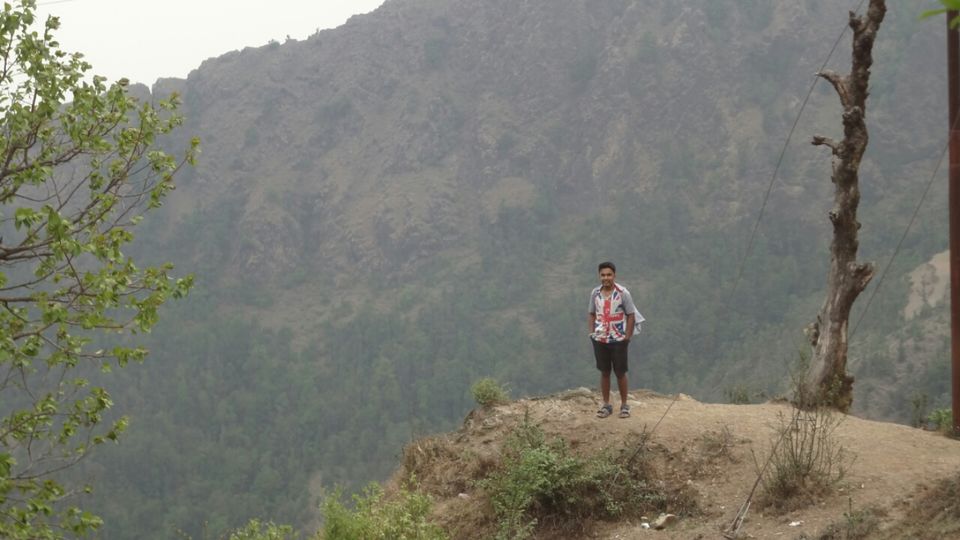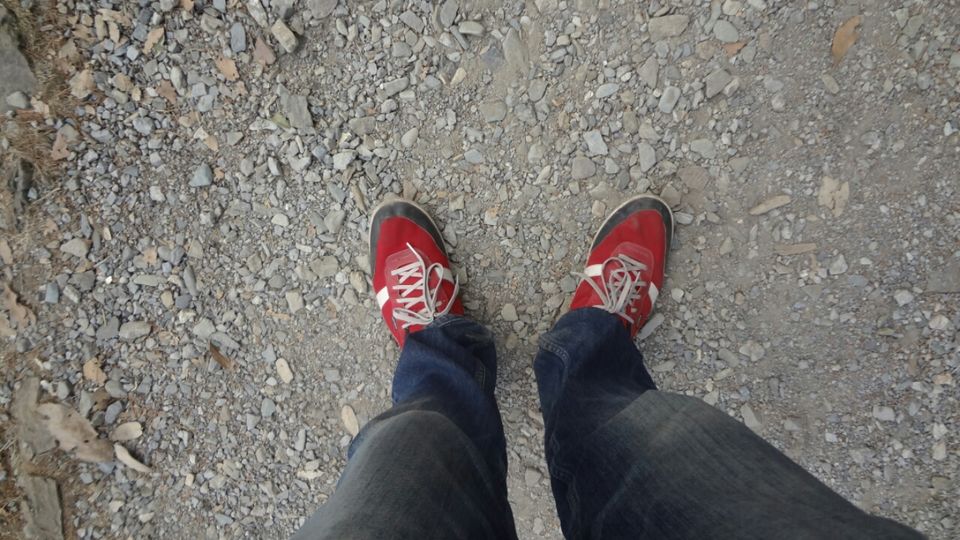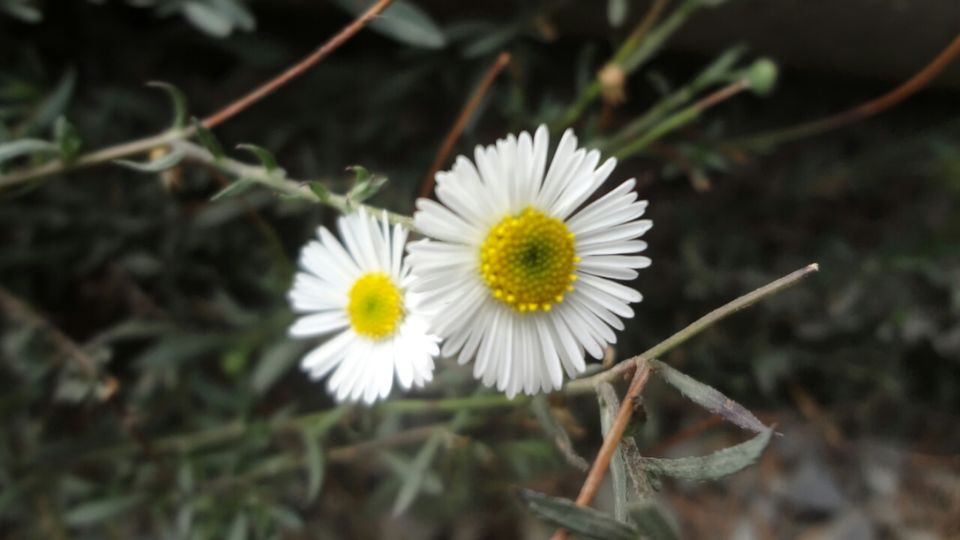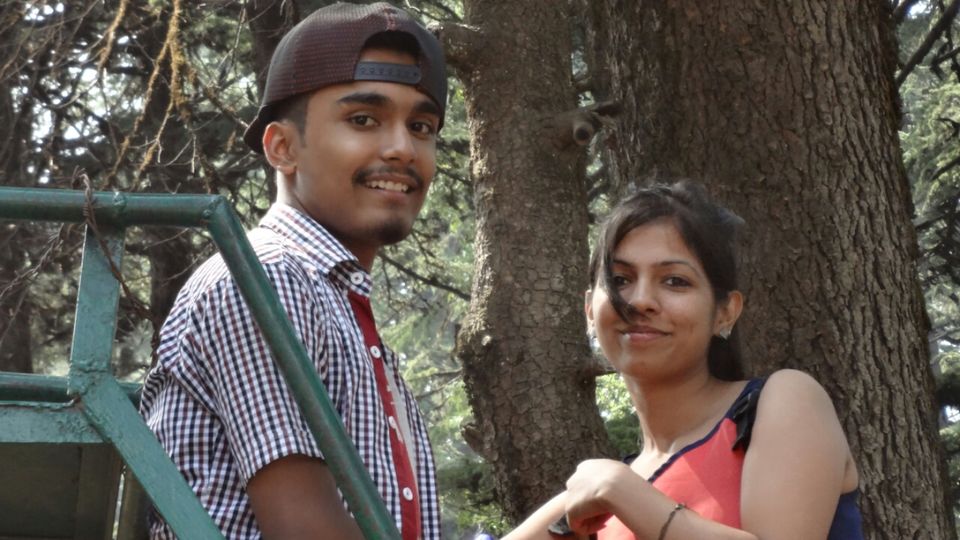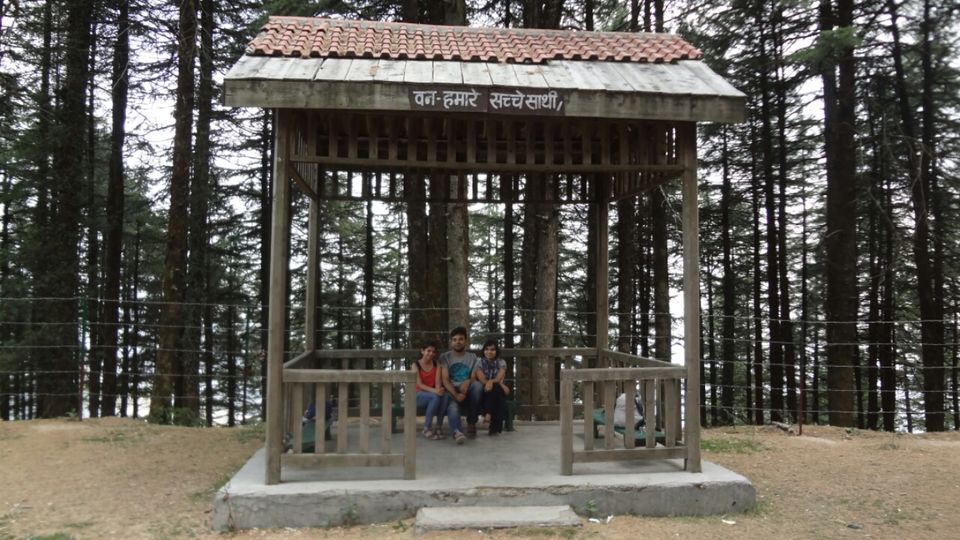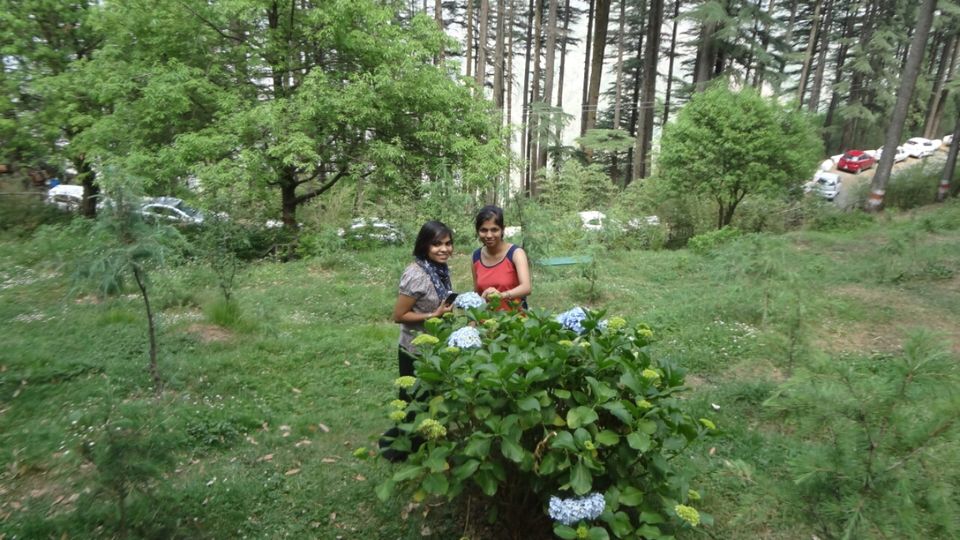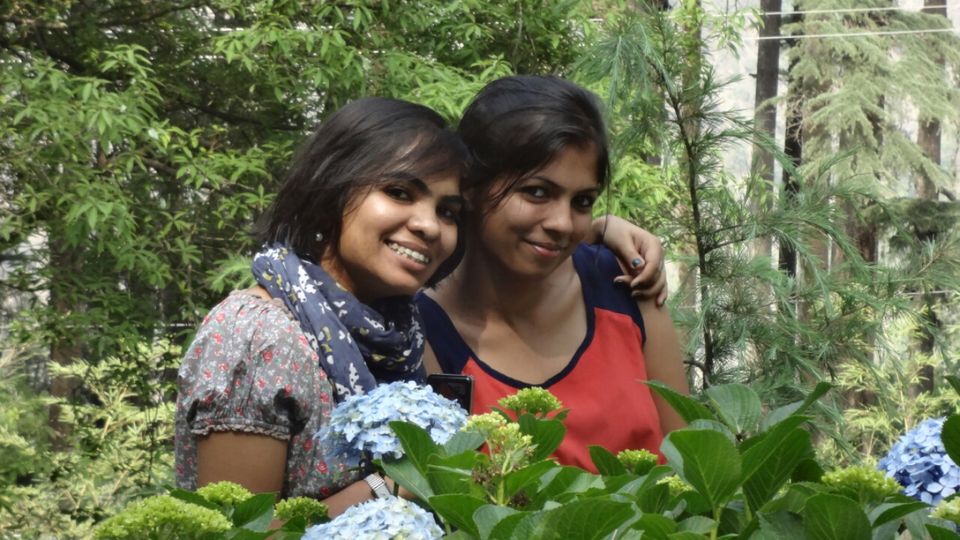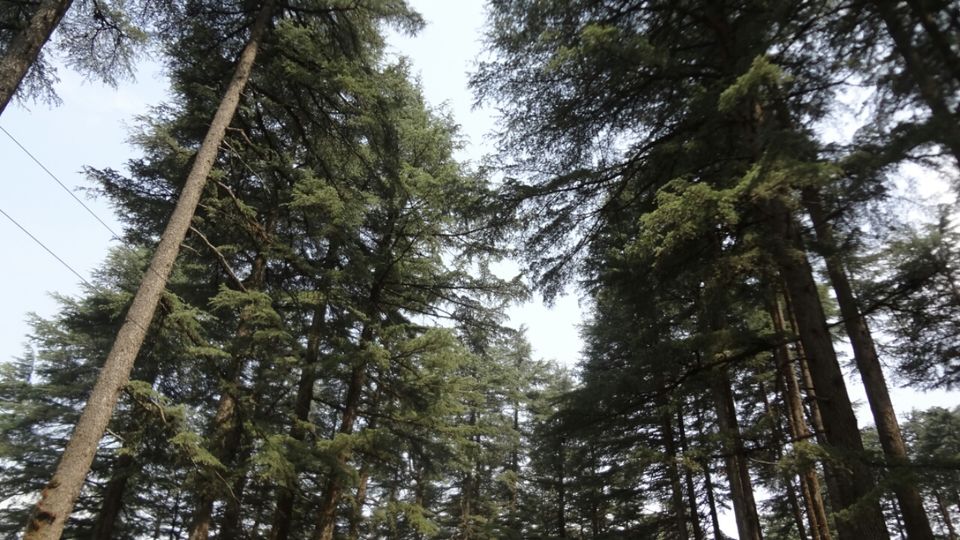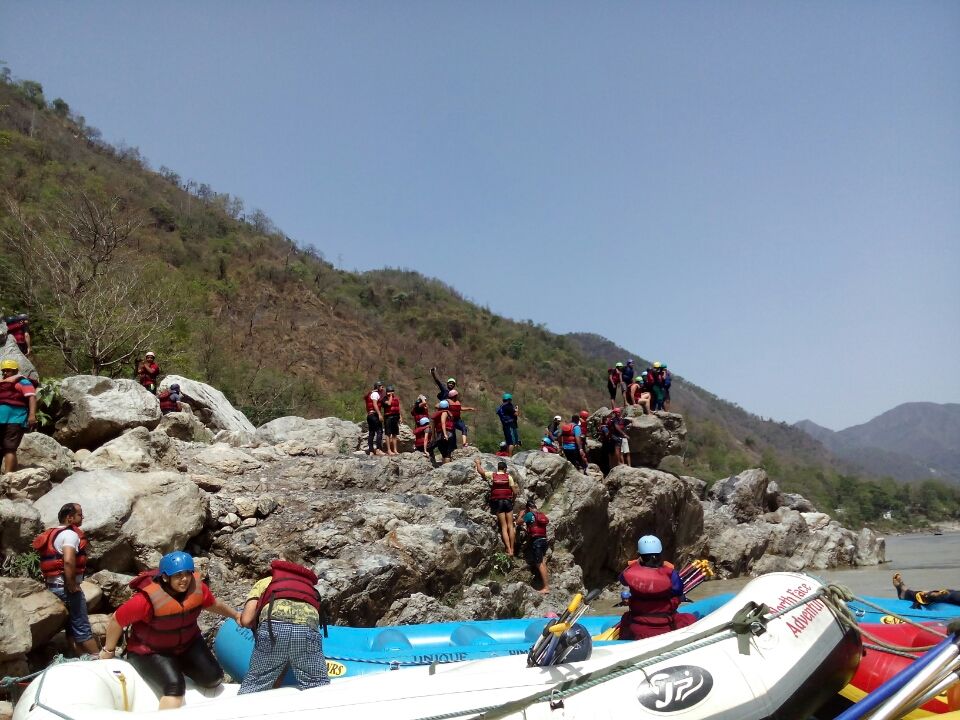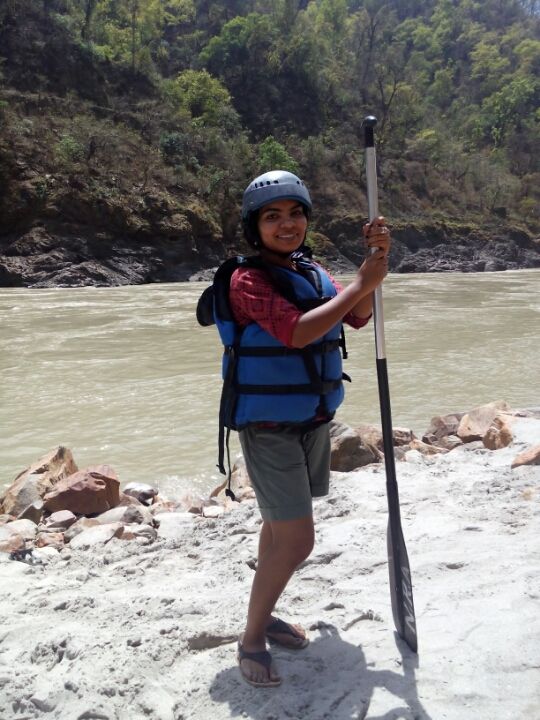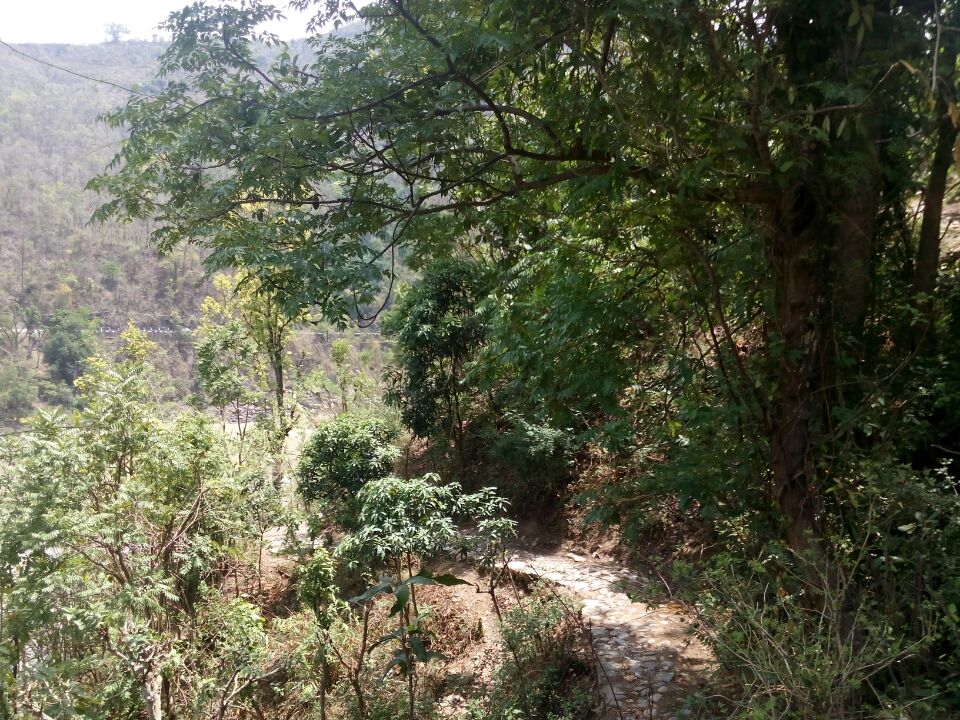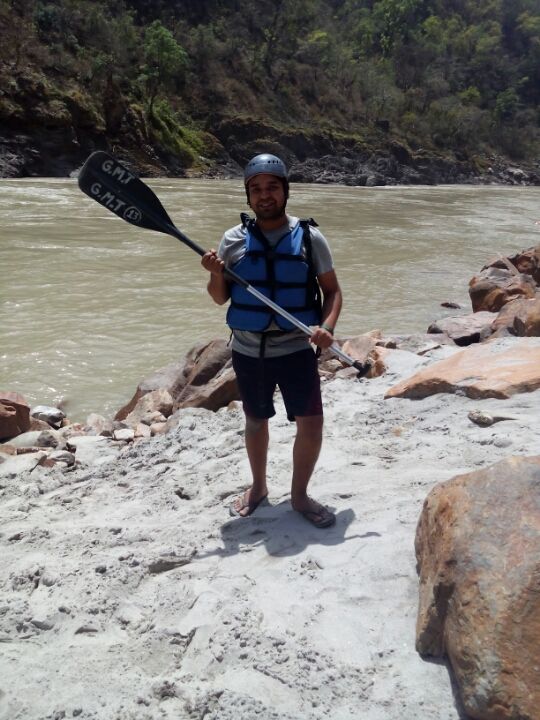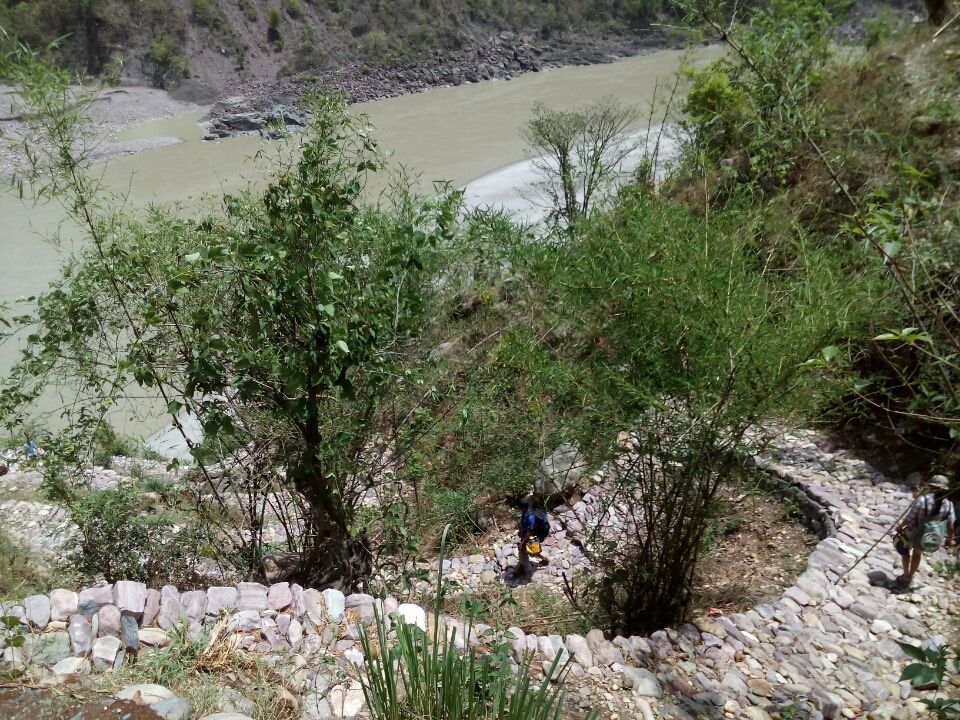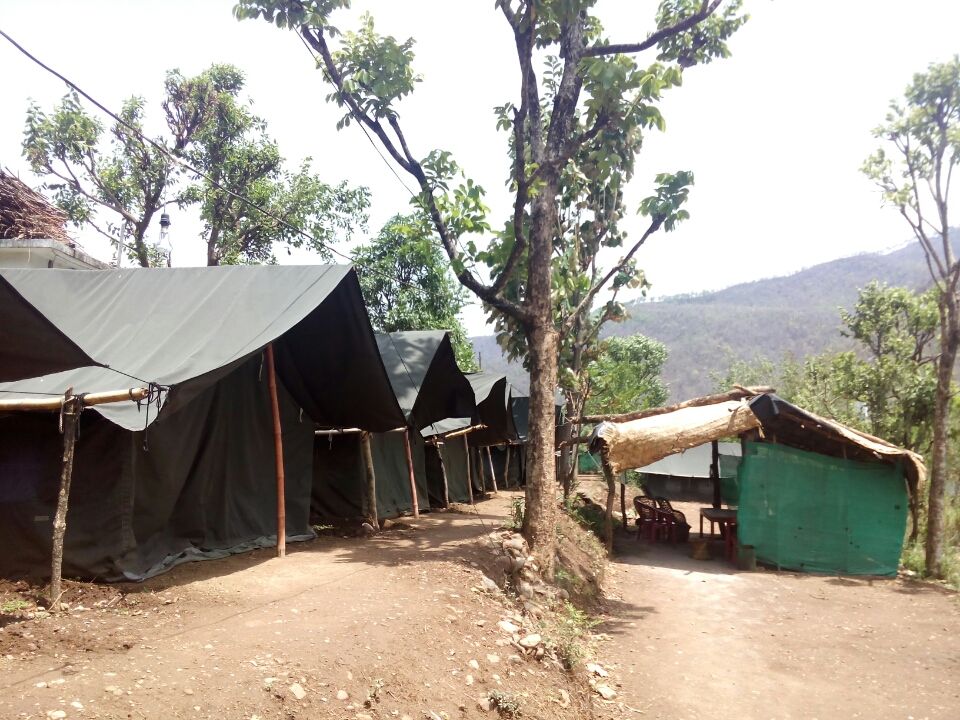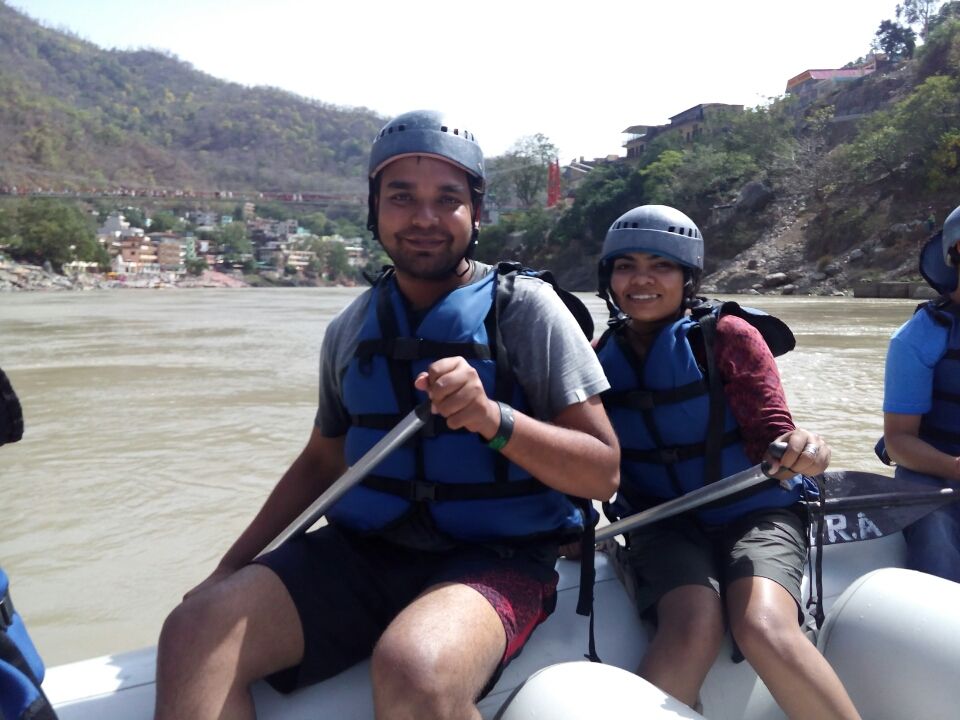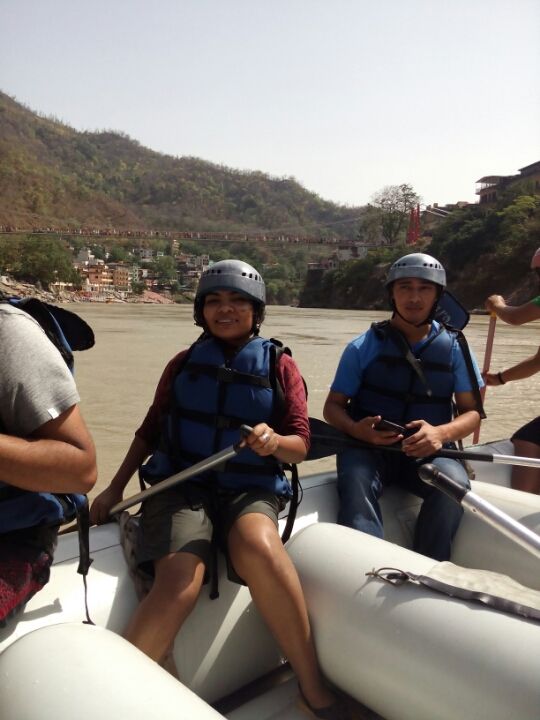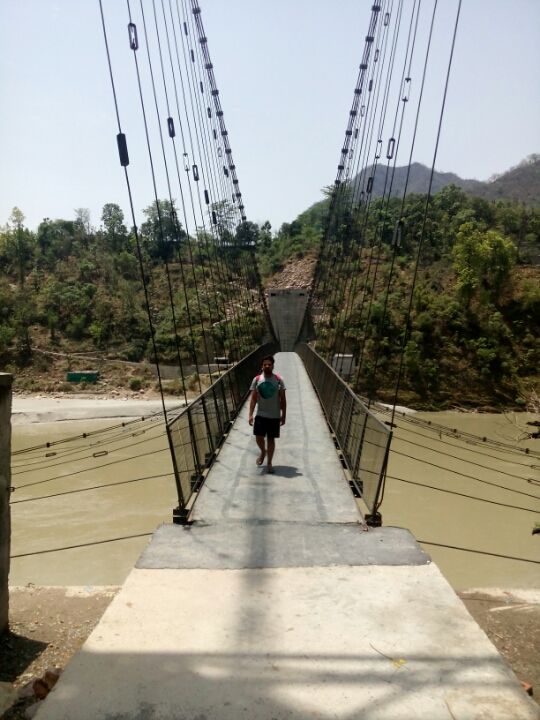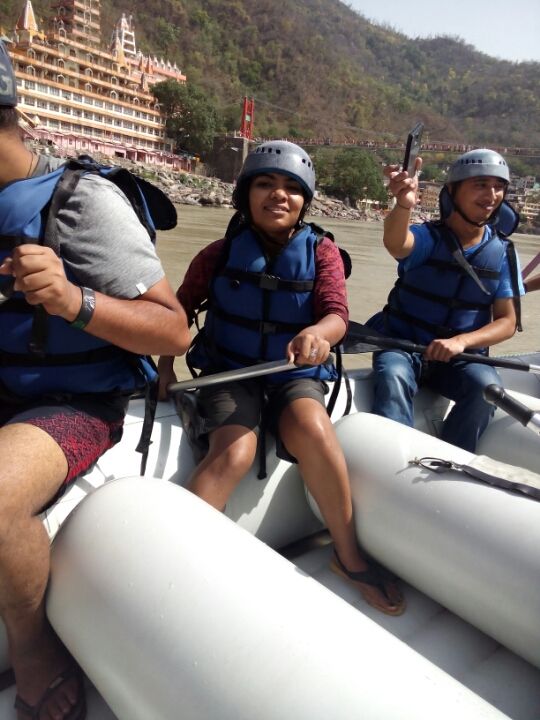 After having nice and heavy breakfast at Astha's place we headed towards our first destination Dhanolti. It was so generous of Astha and her family we travelled to Dhanolti in her Innova with her driver. Astha's younger brother Nandan was also with us and this was his first journey in the mountains inspite being so close.
Dhanolti is 58 kms from Dehradun. We started at 10.AM from Dehradun, as soon as you are 10 kms from the city you will start seeing the changes in the surroundings, landscapes, trees etc. As the hilly terrains starts. On the way you could have some glimpses of the hill station Mussoorie which is on the mid way to Dhanolti. As we crossed Mussoorie the roads beacame steeper curves narrower and scenes were just breathtaking. Temparature fell to 20 in that sultry summer. We could now see the tall and green Deodar trees all around.
We reached Dhanolti around 12 :30 in the noon. It is at an elevation of 2,286 m/ 7,500 feet above the sea level. It was really beautiful pollution free and very silent hill station. Astha's dad had prebooked the Hotel for us which was the only 3 star Hotel in Dhanolti, Hotel Drive Inn. We checked in kept our bags in the room and quickly came out we were ready to explore Dhanolti.
Dhanolti is known for its quiet environs amidst the alpine forests of Deodar, Rhododendron and Oak. The main attraction of this hill station was Eco Park. There are two Eco-parks, "Amber" and "Dhara" about 200 m apart. It houses a protected patch of small forest containing Deodar Trees.There is an entry fee of Rs 25 For Adults and Rs 10 for Children.The adventure sports facility is available for visitors in the form of walking over the flying fox and riding horses. We sat there clicked some nice pictures. Nandan was quite playful and excited in the Eco park. After an hour four of us came out and were now hungry as it was lunch time. We al had lunch in one of the cute dhaba which was on the roof top ! The best thing about this place is that it has not been commercialised. You will find reasonable priced dhabas in this place. After lunch it was time that Nandan would say bye to us and leave for Dehradun along with the driver bhaiya in the Innvova. We felt sad for him as he was enjoying the place and now he had to go.
We went for a trek that evening and the roads were very quiet and view was simply awesome. 3 of us just roamed clicked pictures and had fun. After 4-5 kms of trek we decided to come back as it was dark now. We had very light dinner and came back tou our room which was very luxurious and comfortable. We played cards in the night listened some music and went to sleep after a while since we were all tired.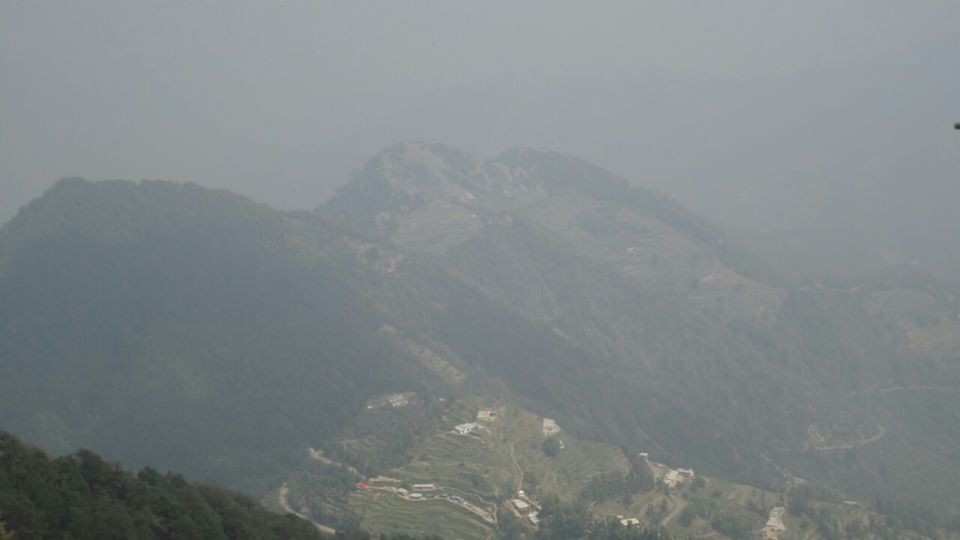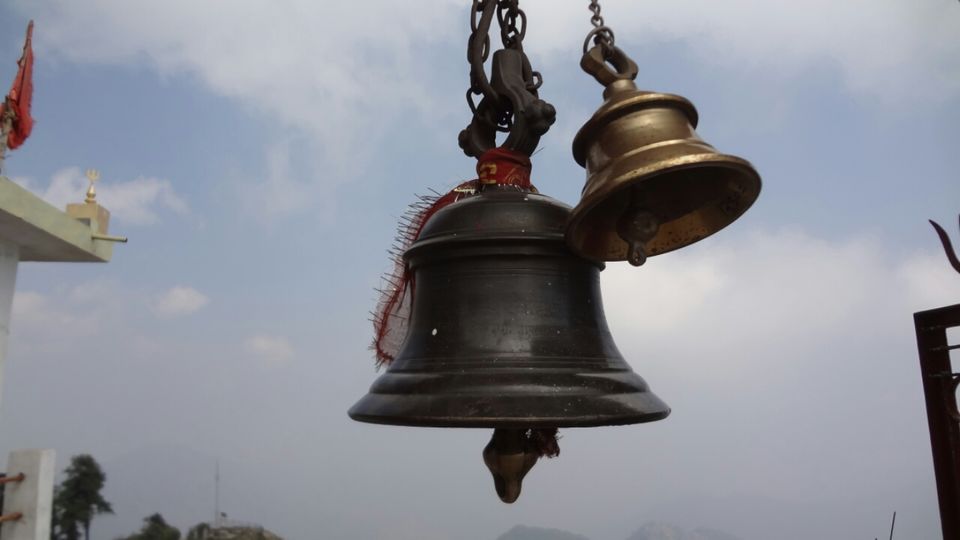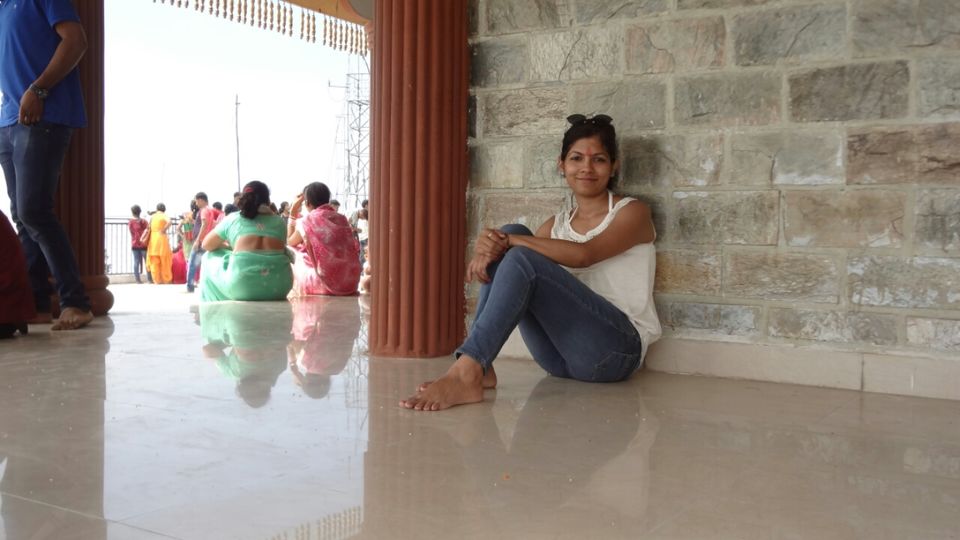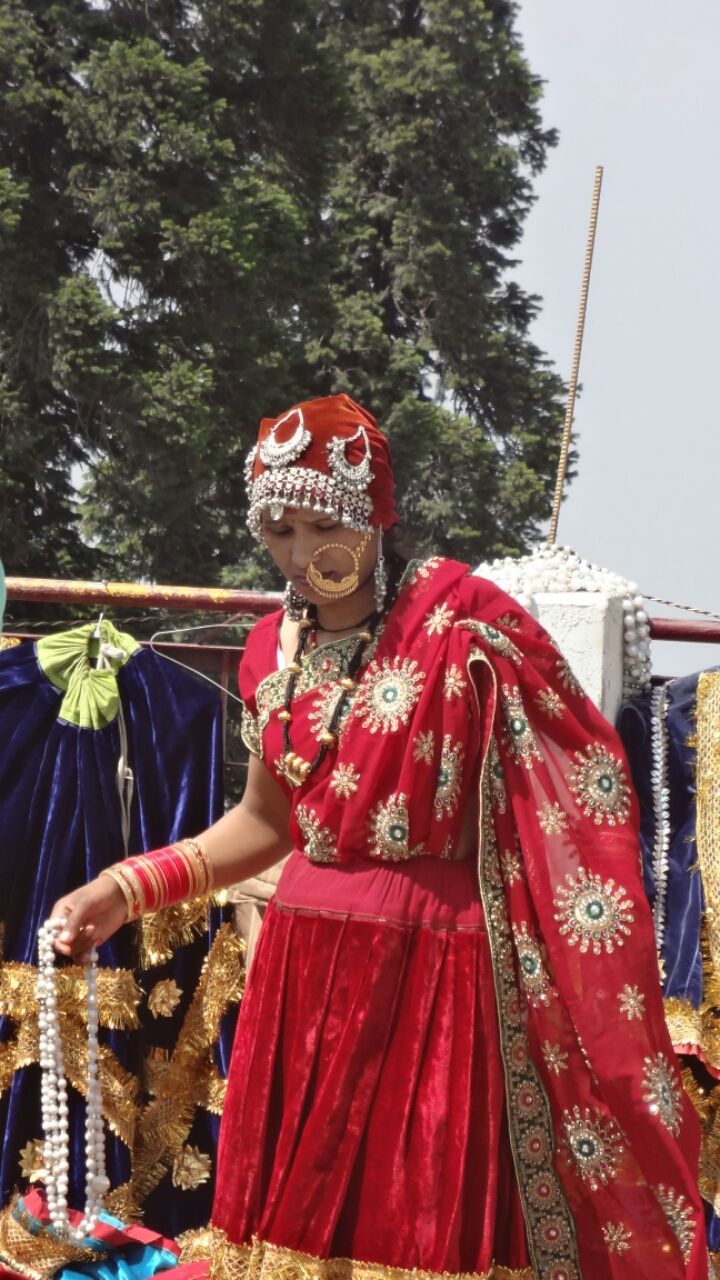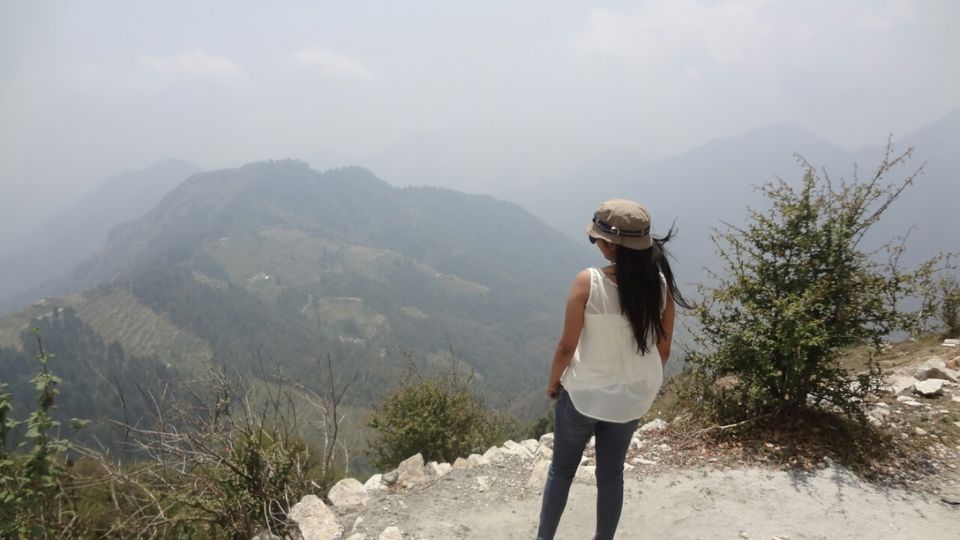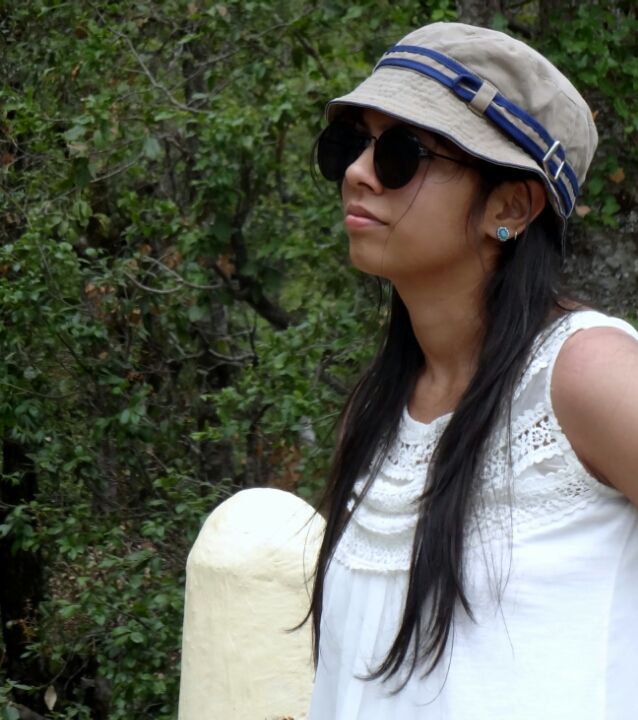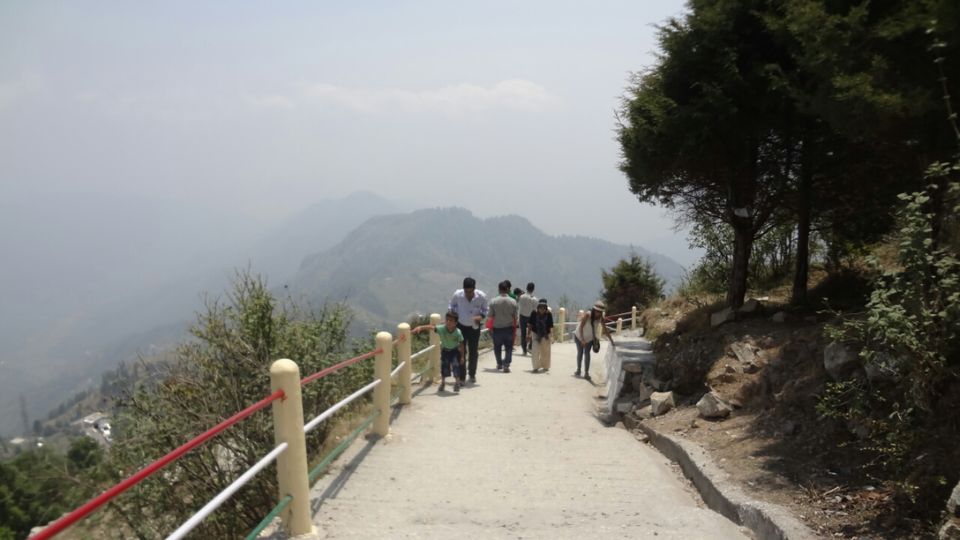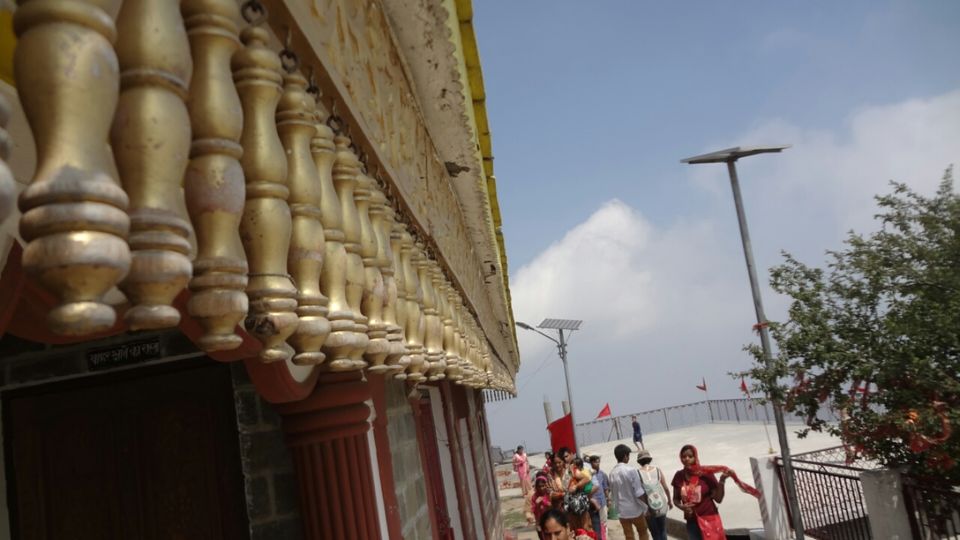 We got up early since 10 was the checkout time. We got ready and had breakfast Aloo parantha in the dhaba just outside the Hotel Drive inn which was very yummy. Now we had to leave for our next destination Kanatal. On the mid way to Kanatal there is a temple Surkanda devi temple which is a very well known temple in that area and we decided to visit that.
Surkanda Devi Mandir - 2757 m/9976 feet
Surkanda devi mandir is the temple of goddess Sati or parvati who is considered to be Shiva's wife. Mandir is surrounded by dense forests and affords a scenic view of the surrounding region. From the top you can see almost whole of the Tehri Garhwal diatrict. To hike at that place we had to take steps and it took around 1 hr to reach the temple. The place was full many tourists and also local people of that place who had a very strong belief in deities and goddesses. We took some rest there and came down and this time it took 30 mins. Reaching down we were very hungry, we had lunch in of the dhabas which was starting point of the stairs of that temple.
Now we had to leave for our next destination. - Classic Hill Top Resort. Which was a 4 star resort in chamba, kanatal. We took a local jeep from the temple and reached our resort in 30 mins.
We were surprised to see such a beautiful and well maintained resort in that village and yes it was on top of a hill ! It was a kind of treat for us at that situation when were very tired and all thanks to Astha's dad for doing the bookings for us. The resort was very big had all the ameneties and the best part was the Swimming Pool! Anupama and I were non swimmers so first we were scared to go but Astha knew swimming very well she was just excited to jump in that pool. We finally went in the pool and enjojoyed the water though I did'nt know swimming. We came back to our room our body was freezing of cold but thank god there was heater too in our room. We were delighted by the luxury the comfort peace that we got in that resort.
The night was stormy and we could hear the sound of the wind like a roar. But since we were in our room it was safe. Then we had very delicuous dinner which even had the non veg and to our surprise even the dinner was complimentary.
The next day we checked out from the resort and we headed for our last destination Rishikesh.
We sat in a mini truck which was full of digging and water pump instruments but it was fun as this was a first time experience. We reached chamba at 2 pm had lunch there and took jeep till rishikesh. The distance between Chamba and Rishikes is 60 kms. In the journey it started raining which was not a good sign for us as Rafting could be a problem in rains. By the time we reached Rishikes it was already 5 and our camp was 22 kms from the city Rishikesh. The weather was getting worse, Ir became dark and stormy. It started to rain heavily we were scared as we had no conveyance of reaching to our camp. We asked some local people and they suggested to ask for the lift from truck drivers. Finally we got a truck who was ready to drop us near our camp site. The ride was quite adventurous and thrilling as jt was a first time experience. In our minds were missing that comforts of the Classic hill top resort of chamba. Finally we reached near our destination. We realised something shocking, Government had banned all the river side camping ! And it switched to Forest camps. All the image which we had about Rishikesh changed at that point. But we had to continue we could not help. Finally we reached to our camp. We had booked camping and river rafting package in 1500 per head and it seemed reasonable. But we were disappointed after knowing about the forest camps and seeing the muddy water of Ganges due to rains and bad weather. We had dinner served by the attendant and enjoyed the bon fire.
River Rafting : Ganges
We woke up and got prepared for the Rafting. Our bad luck continued, we were informed that our rafting of 22kms was cut short into 9 kms :(. This was the most heartbreaking thing. But we had to do it and we went to the Rafting starting point. We got ourselves geared with the life jacket and helmets. We started to enjoy the rafting and also came across 4-5 rapids. We even deboarded from the raft and swam for a while holding the rope. Then we reached the cliff jumping point. I was hell scared onnce I saw the river from the cliff. Astha and Anupama jumped from the highest cliff and I managed to jump from a lesser height cliff. But it was really an exoerience for me and adventurous. Soon our rafting came to an end since it was just 9 kms.
Then we went to have lunch at the famous Chotiwala restaurant near Laxman Jhula. After the lunch we boarded the bus to Dehradun from Rishikesh Bus stand. We got our seat relaxed for some time as were very tired. We then started to see the beautuful trip through our closed eyes. We experienced joy hard lucks ecstasy adventure. This trip taught us that we have to keep moving and face all the situations.
Travelling - It leaves you speechless, then turns you into a story teller. - Ibn Battuta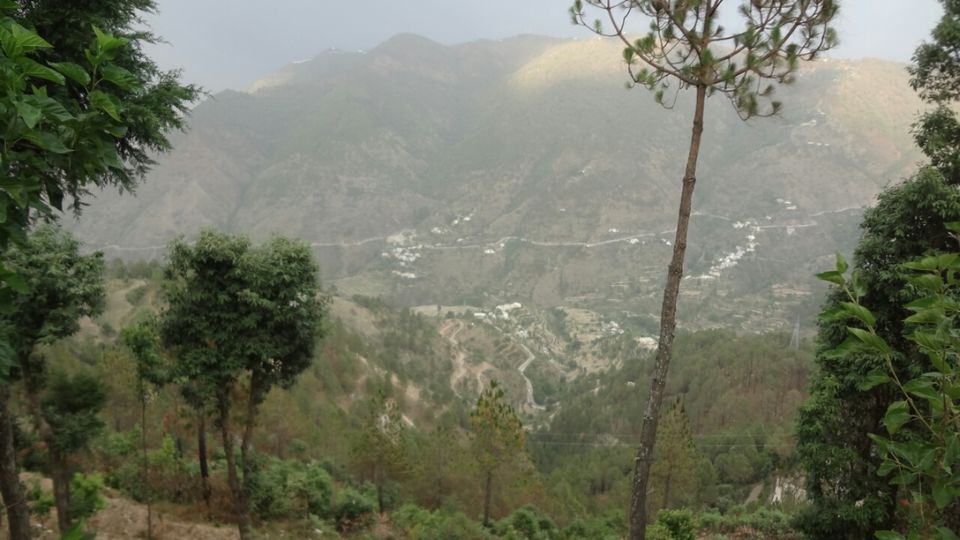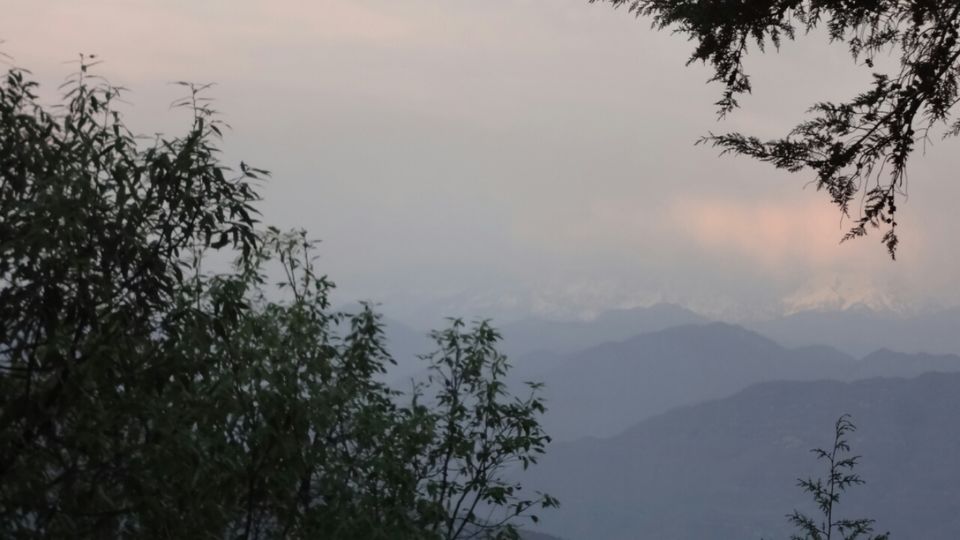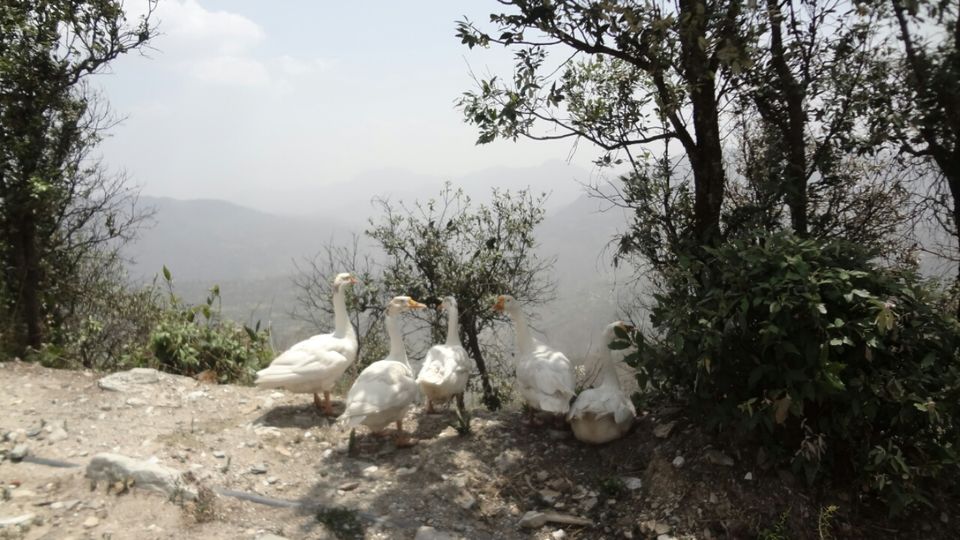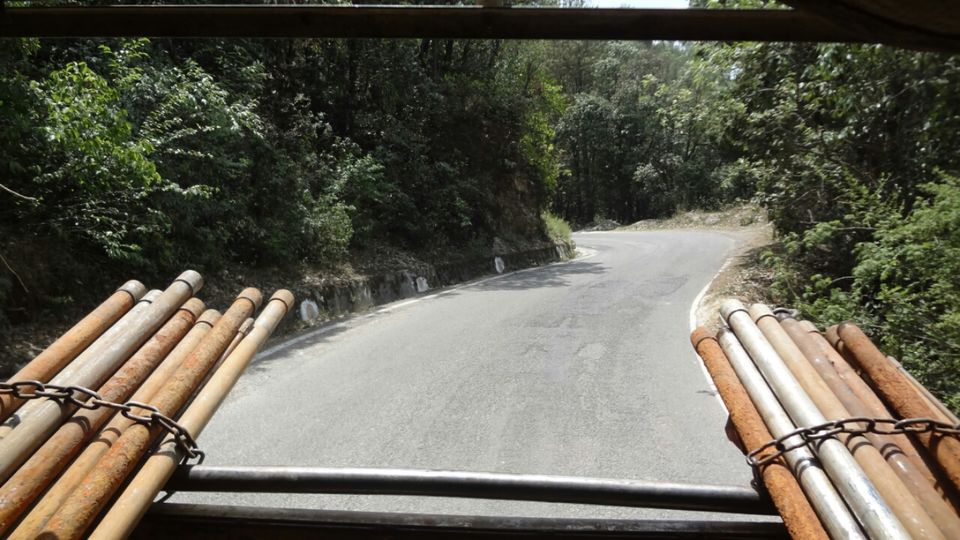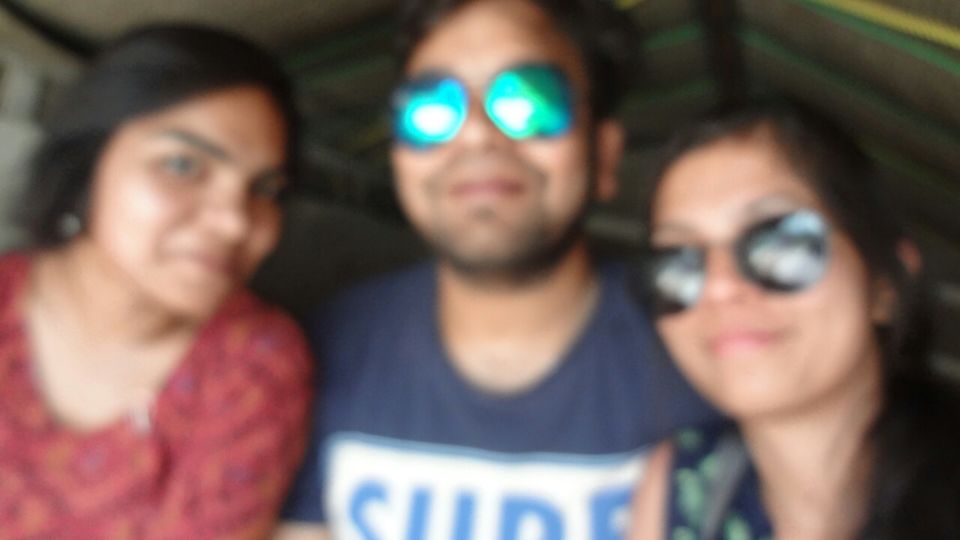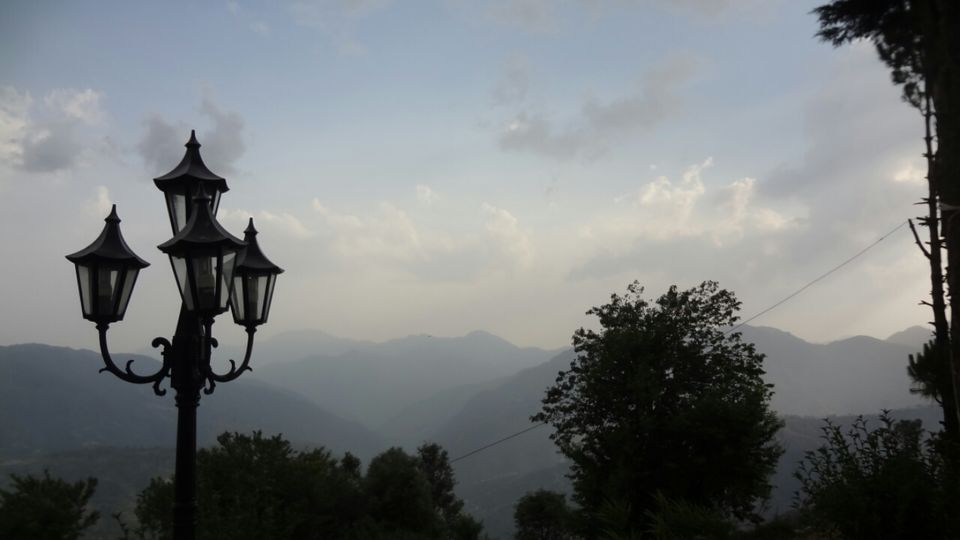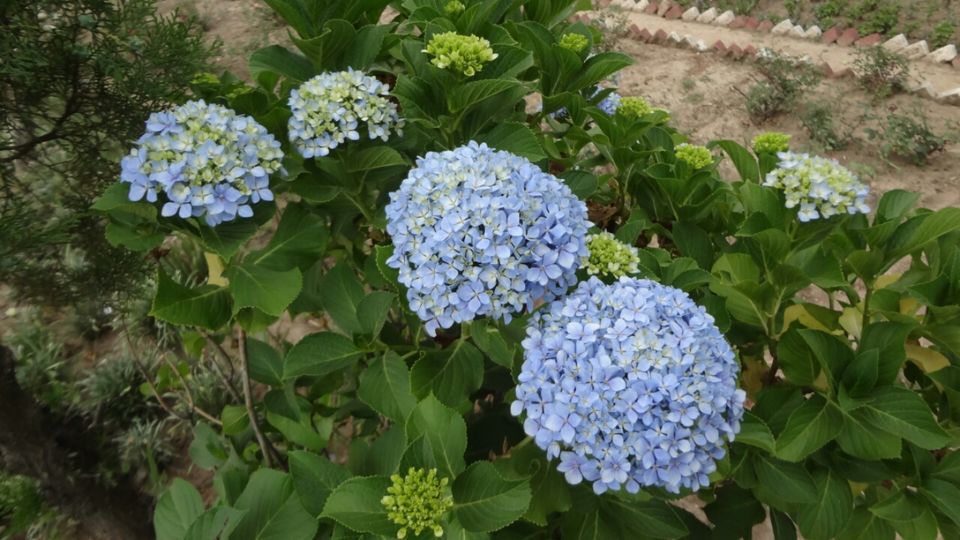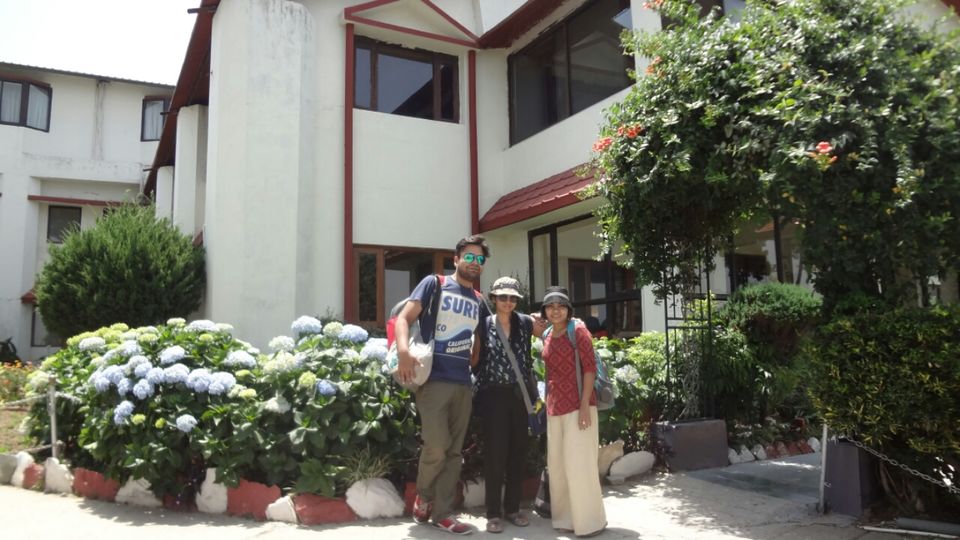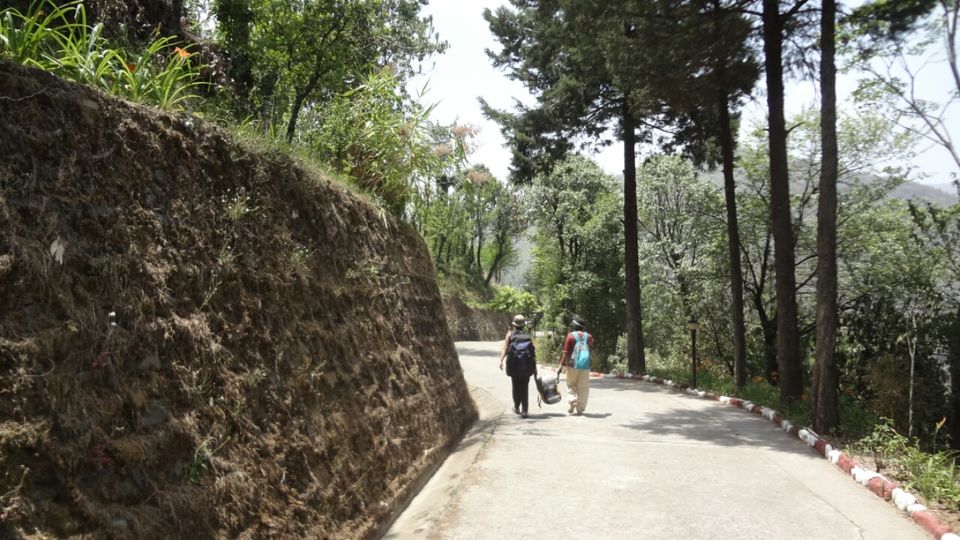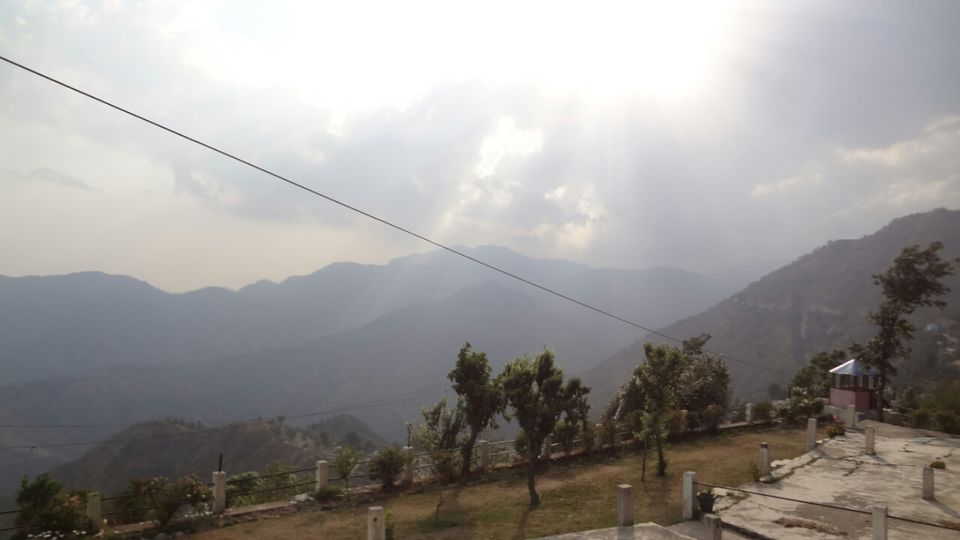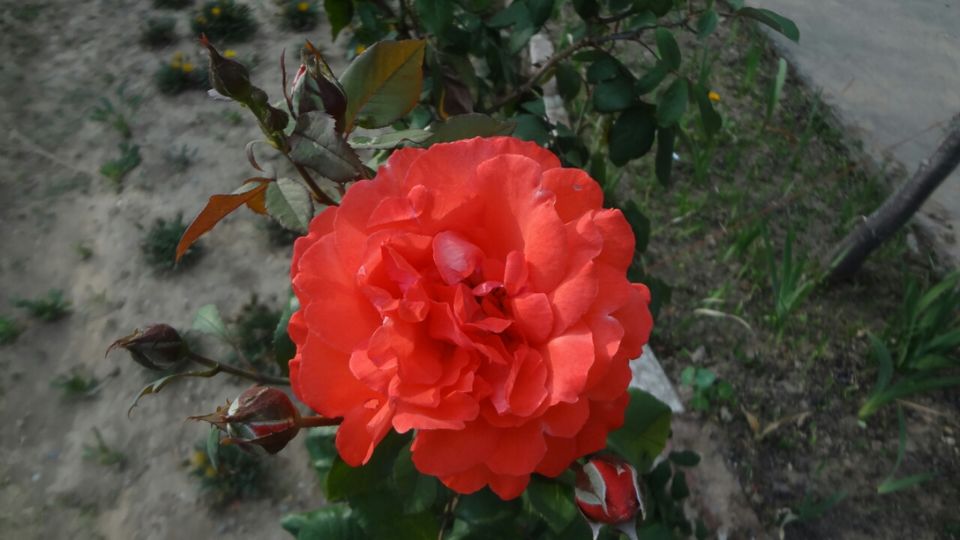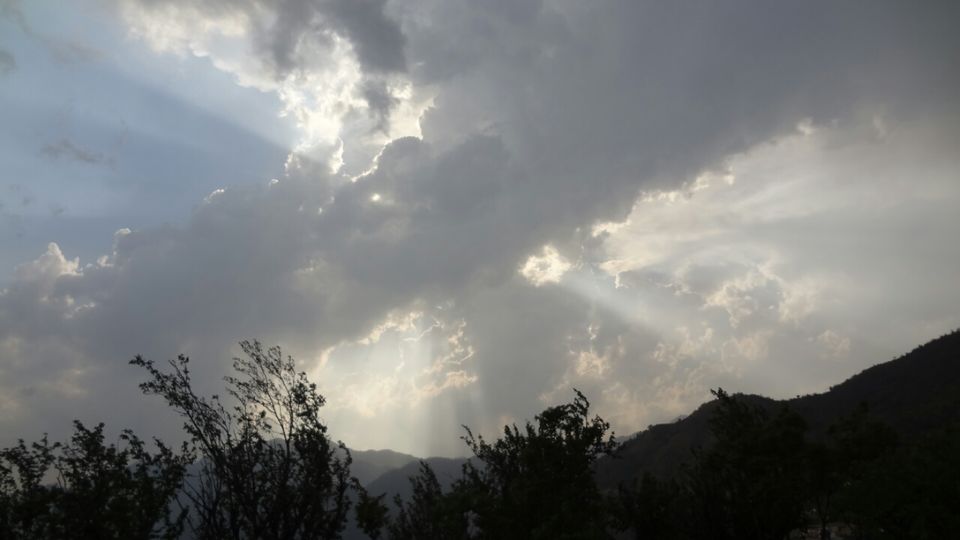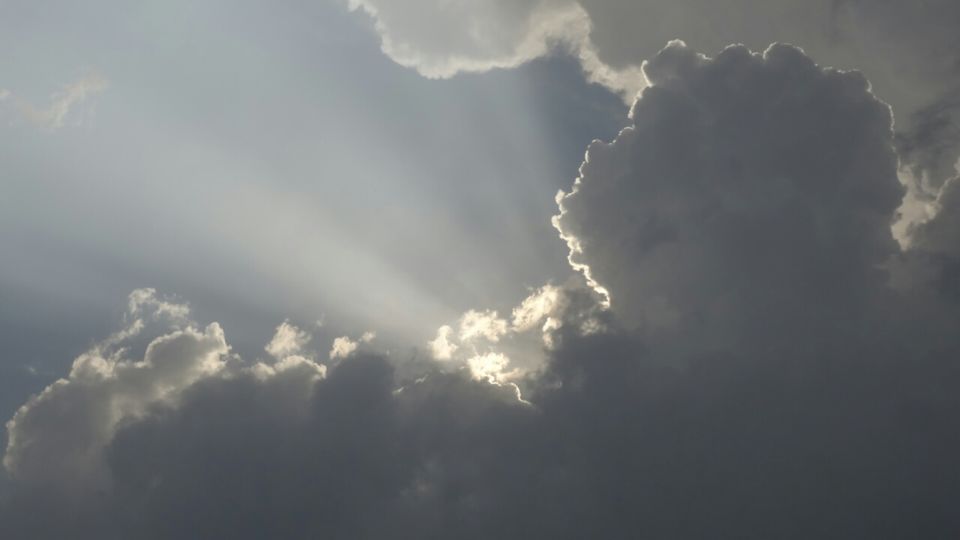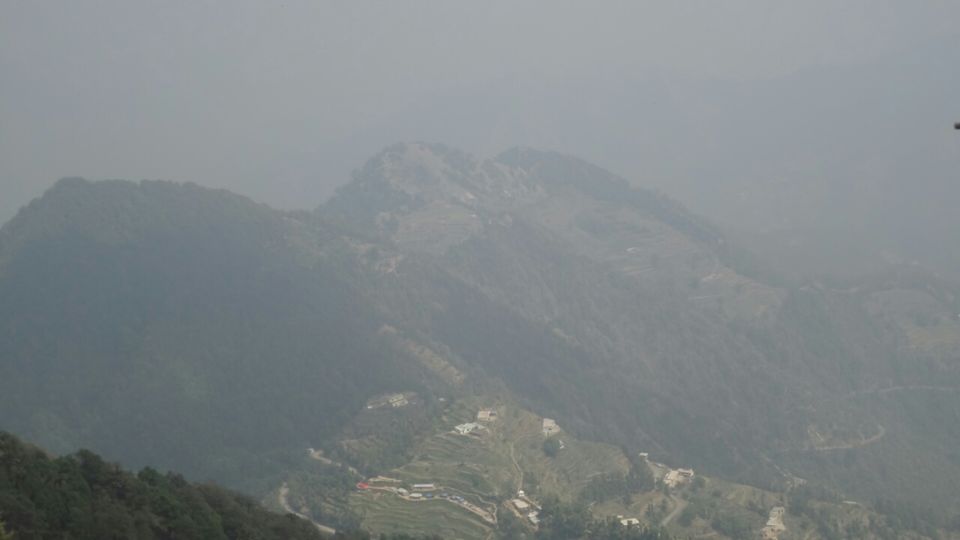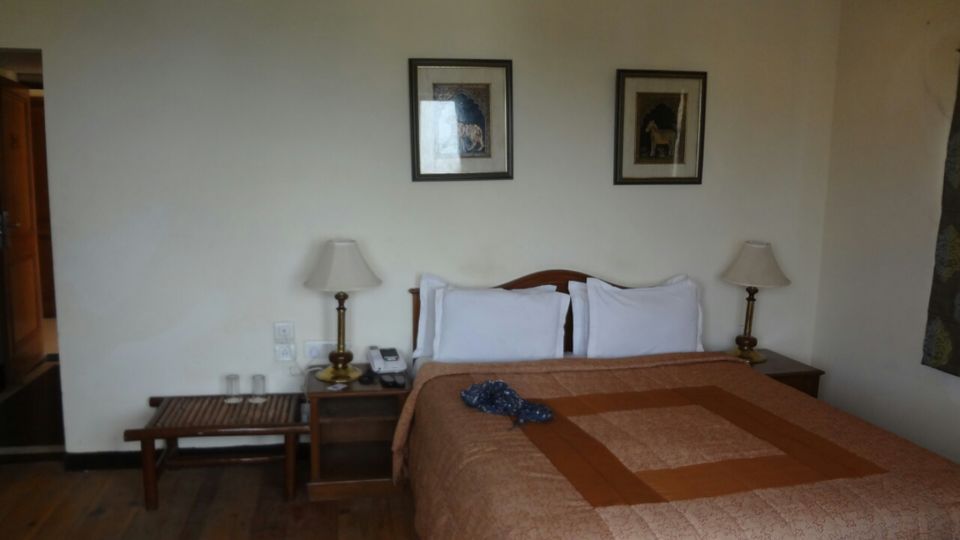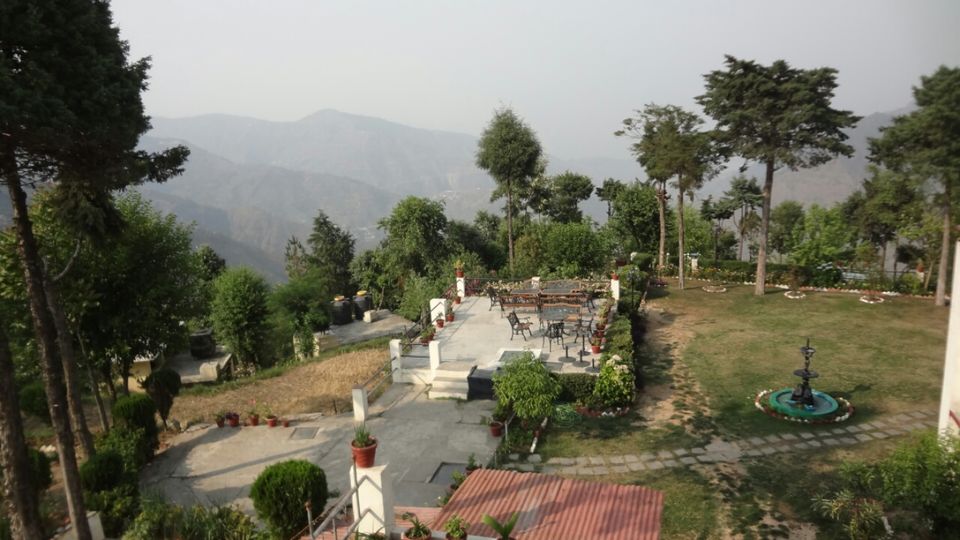 Frequent searches leading to this page:-
haridwar rishikesh tour packages from delhi, haridwar rishikesh mussoorie tour packages from delhi, rishikesh tour package from haridwar, rishikesh to gangotri tour package, tour packages in haridwar rishikesh