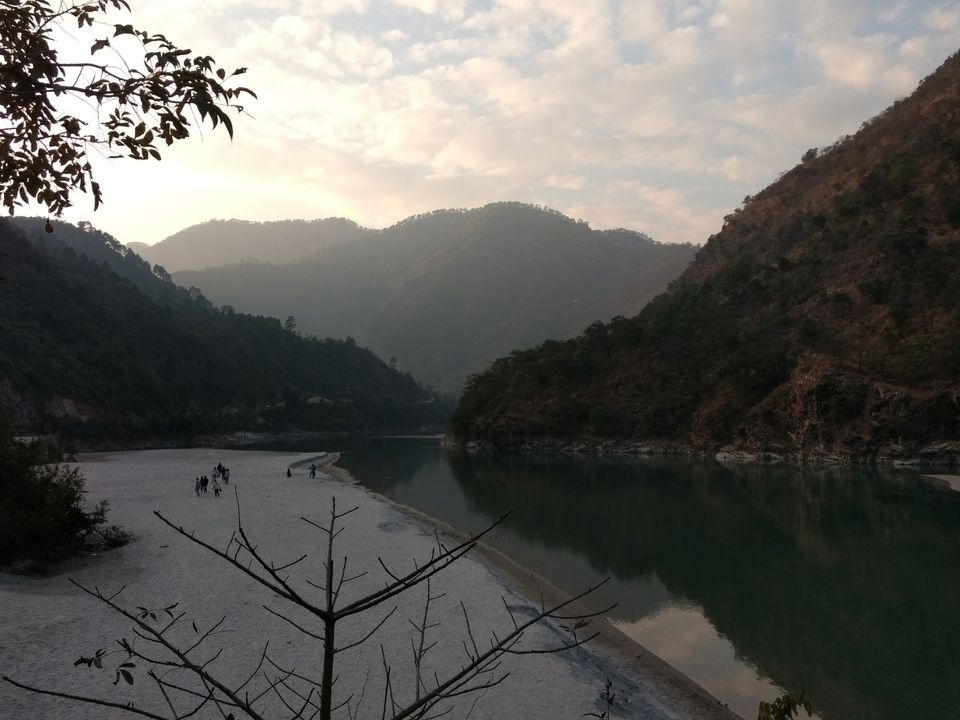 This was not a unplanned trip but it was an awaited one or you can say this place was in my 2018 road trip. The planning of this trip start in the office around 2Am and we bunch of peoples made a plan to go Tungnath and Chandrashila trek within the end of this month. We used to look on the maps and start making the mid-points for rest and all. We were done with all the things which we'll be using while the trip. We have decided to go on there trip on 22nd December so that we can celebrate Christmas in Chopta but it never took place and as always I was the one who was left alone and I need to reach there as this place is in my bucket list. I decided to go alone as I don't want to waste my leaves from the office.
(Gurgaon to Srinagar)
It was around 2am in the night I was so excited for the trip I decided to start my trip at very much time and started my bike and went off. The first stop which I took was in Meerut as it's my hometown. I hardly stop there for 30 minutes after that I continued and in between I crossed many beautiful views and capturing them in my phone then I took my next stop in Bijnor had tea and joint for energy dose. Then I continued amd reached Kotdwar in evening around 6pm to just visit the Sidhbali Mandir which is the main attraction of the place. The second stop I took was between the Lansdowne and Pauri Garhwal where I took a wrong turn due to which I have to travel for 50kms into the jungle then suddenly I saw a taxi which was coming right through me and I asked him regarding the road then he told me that it's a jungle and it's not safe to travel at this time, then I followed him and he lead me to the correct road and after covering few kilometers I feel like it's getting colder than I took a break just opposite to a cafe (not particularly a cafe but it was a nice place to hangout) in a bus stand.I was rolling my stuff then suddenly the owner of the cafe asked me for any help  and he was a very nice and friendly person he offered me to have dinner with them as they were partying with some his friends and they wanted me to join them but I refused them many times but they asked me to at least had dinner, So I had that and took some pics of the cafe and asked for any hotels or something, they're really a helpful hand to me as they told me about a BNB near to their place which was a really a life saviour at that temperature. This is how my 1st day ends.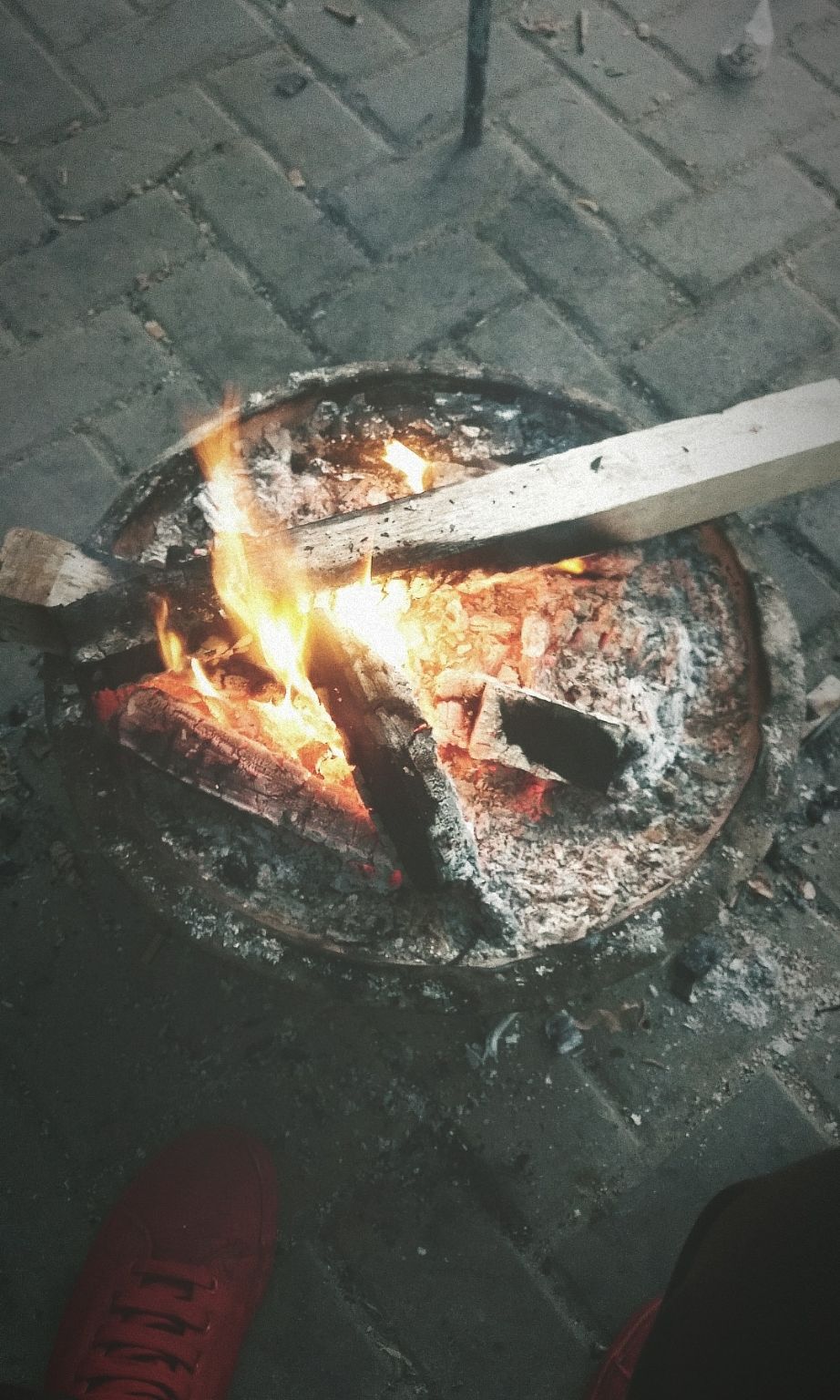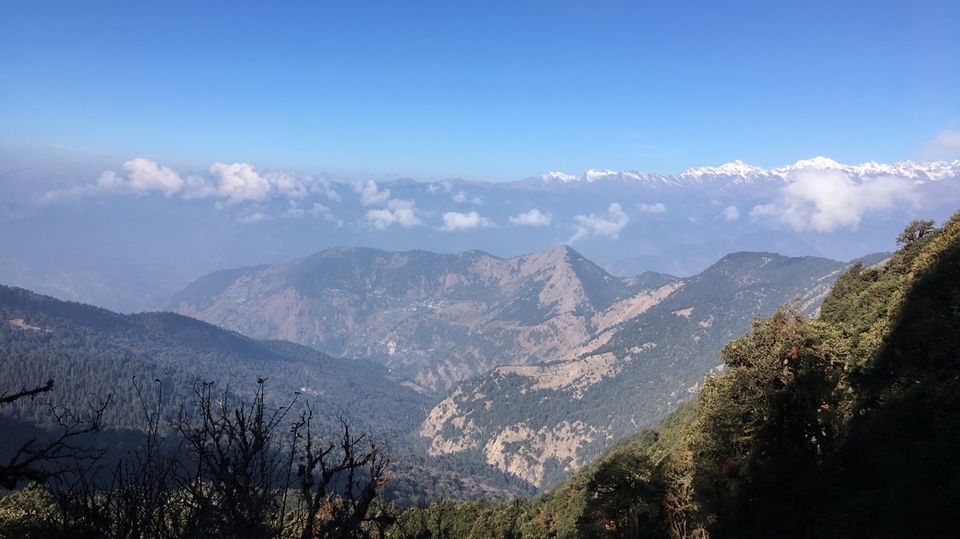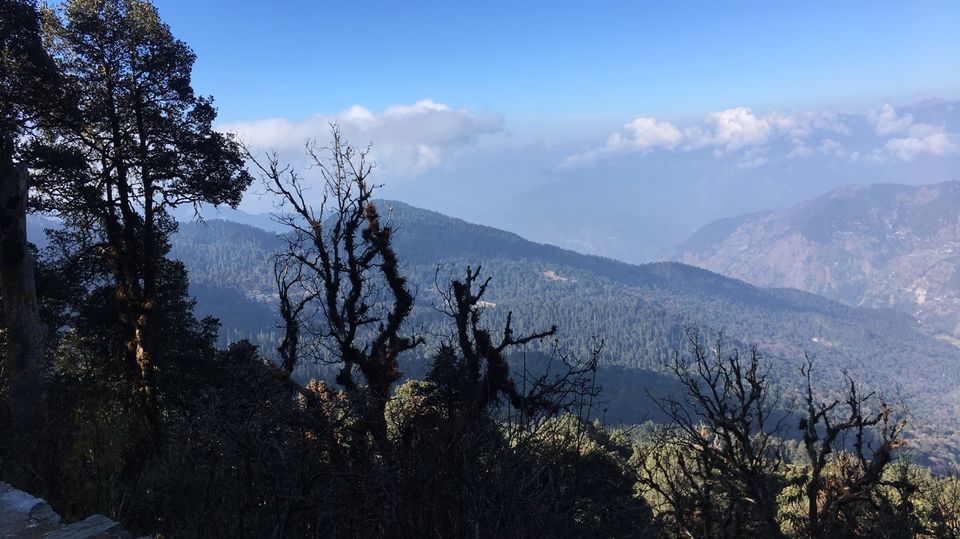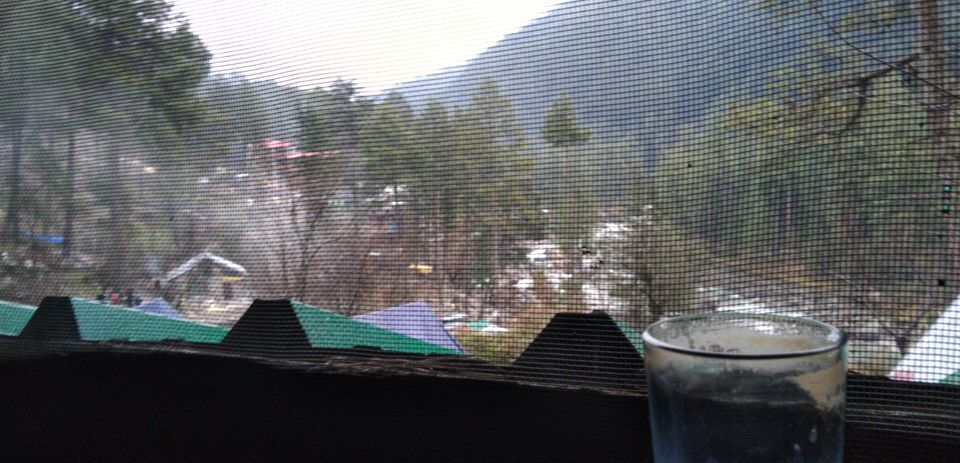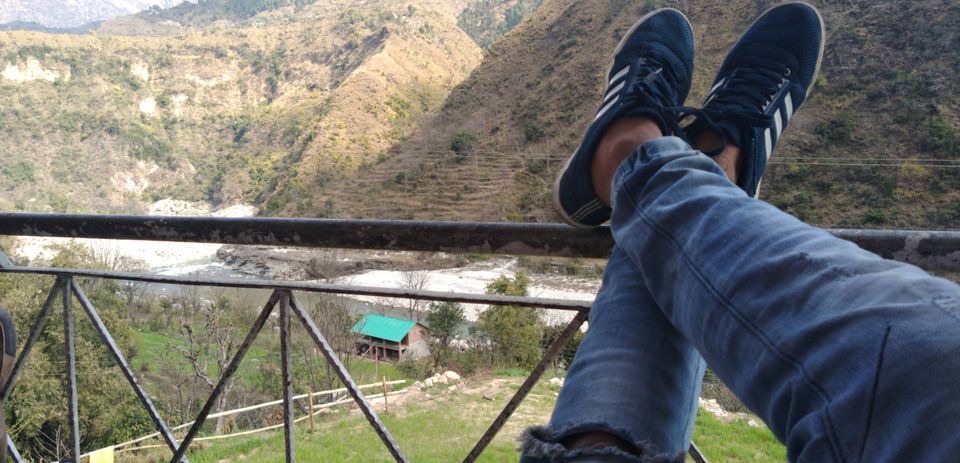 (Srinagar to Chopta)
I wake up early in the morning and the view which was from my rooftop was breathtaking I started to pack my bag as I have to cover a long distance in a limited time and I put all my things click some pics and started my journey with a freezing day with 1°c and it was a good experience too. I was passing by many beautiful places and capturing them in my phones. The real struggle came when I crossed the Srinagar and the most pathetic road I have seen I have to ride on that for around 25-30kms on a continuous road. This road was full of mud and stones which making the bike slipped at many place but somehow I handled it well, I guess this is where the experience helps you out. I pulled out a rope and tied it around the bike tyre so that the bike doesn't slip in the mud and make a guess it helps me out. I saw this idea once in the Fox traveller and I thought this is the best time to apply it. Then I continued to my destination and reached by the evening over there and it was almost dawn while I reached Chopta due to which I can't go for the trekking and has to take the rest as it will take around 4-5 hours to reached the Tugnath. The next morning I wake up early in the morning and get ready for the trekking it was around 7am I reached to the point by 8am and started my track which was firstly covered with the tress and local houses while I covered 300mtr. then I have seen the most beautiful view of my life as it was mountains all around which were covered with snow and was shinning. It almost take me around 3hrs by 12noon as I know that the doors of the temple will be closed at this time then I continued to the Chandrashila and it was almost the most dangerous track I have ever seen as the it was at so much height that the clouds were covering the Chandrashila and I was wondering how will I reach there but there is no option then to go there suddenly I saw at my back the Tugnath temple was lost in the clouds and the view from the tip was breath taking. Like they said why to listen more just go there and find out. This while trip took around 6days qnd these 6days were the most well used days of my life.