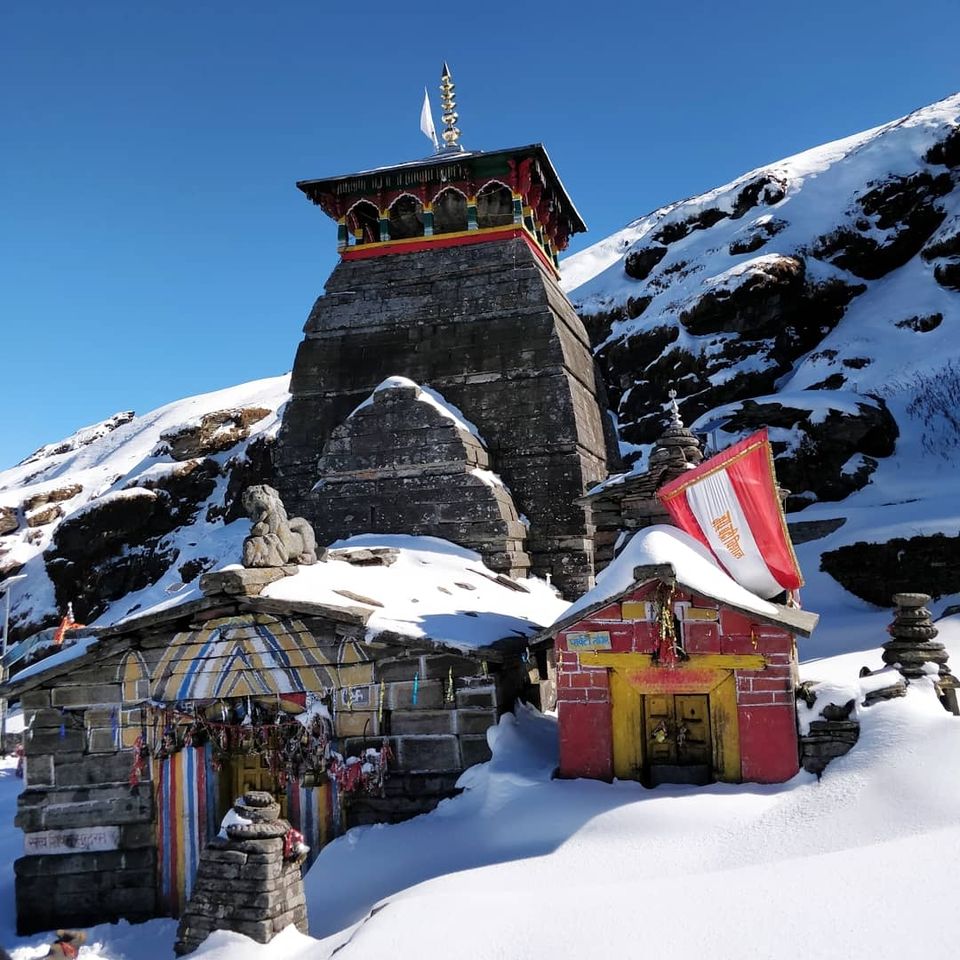 After work on 29th at 2am me and my friend reached to ISBT New Delhi to catch the to Rishikesh. We didn't have any prior booking. We wanted ac Volvo bus because it was very cold that night. But unfortunately there were no bus available. Actually there were no normal govt buses available to Rishikesh. Then we found one bus to Haridwar, so we took it. So the bus started at 2:30am and at 7;15am we reached Haridwar.
After having tea and pakoras for breakfast we took a local tempo to Rishikesh bus station.
After reaching there, we went near to Luxman jhula to rent a two wheeler. As I don't know how to ride a bike and my friend had very little idea about riding a bike, we took a decision that we'll rent Asprilla 150 ( which is suitable for hilly areas). Unfortunately that vehicle was not available with any dealer. Then after having a discussion we decided that we'll rent a motor bike and my friend will ride it. So we rented Yamaha FZ. The rent was 800inr for a day.
As my friend didn't have much experience of riding bikes, we both were very afraid of having an accident.
So finally after filling the tank we started heading towards Chopta. The distance from Rishikesh to Chopta is 200kms. We predicted that we'll reach there by 6:30pm in the evening.
As our journey started we discovered that govt has started renovation work of roads for upcoming char dham Yatra which will start next year in the month of April. So the path was not easy. During the whole bike trip to chopta we found muddy roads, road with pebbles, slippery road. Because of all these our bike did skidding many times. But yes lord Shiva's grace was on us. So we didn't get any injuries.
So after riding 70kms straight at around 12:45pm we reached our first halt 'Dev Prayag'. Here we witnessed the holy confluence of river Bhagirathi which was coming from Gomukh and River Alaknanda which was coming from Badrinath. The view was quite eye soothing. After spending 15mins there, we continued our journey.
Our next stop was Srinagar. It's a 39kms journey from Dev Prayag. So we reached to Srinagar at 2:30pm and we had lunch there at Saffron restaurant. The food was really nice. I would suggest you to go there if you like to eat non vegetarian. So after a halt of 30mins, we continued our journey to our next halt Rudra Prayag.
After riding 35kms straight at 4:10pm we reached our next halt Rudra Prayag. There we saw the confluence of rivers Mandakini ( coming from Kedarnath) and Alaknanda. At that time it started to become dark.
And we still had 66kms of journey to cover.
So without wasting any time we continued our journey to Duggal Bitta. Suddenly it started raining when we were about to reach Kund from where the destination is 40kms away. But still we did not stop and carried on.
It started becoming darker and we reached Ukimath from there we still had to go 30kms. The weather was very chilly and because of night it became very shivering for us on bike. After riding 6kms we stopped to have tea and biscuit. The shop owner was saying us that it will be risky to go there at this time because last night snowfall happened there and roads have become slippery. But we could not afford to waste anytime because we had only 2 offs to complete our trip. So we didn't listen to their suggestion and continued to ride to Duggal Bitta.
The path was full with darkness, the only light was coming from our bike's headlight. There were no other vehicles on the road. We were scared but still motivated. So when 10kms left to Chopta we saw snow was there all over the road. Then suddenly my friend stopped the bike and we saw two mountain deers on the road. They were crossing the road. We got more frightened. And then I saw one deer on our right side who was ready to jump. The situation became chaotic as deers got scared of us and we got scared of them. Then we rushed ahead to avoid any further encounter with them. Finally after chilly snowy bike ride we reached Duggal Bitta at 7:35 and rented a tent from Chandrika camps.
Owner was asking for 2000inr for a tent but we negotiated and got it for 1500inr. I must say that the tent was very good. It had two king size beds along with one attached washroom. What I most liked about our tent was that it was surrounded by snow.
My friend was very tired due to riding a bike for so long, so after having a dinner he directly fell asleep but I had some energy left so i gathered so strength and clicked few pictures of starry sky. Then i went inside the tent and fell asleep.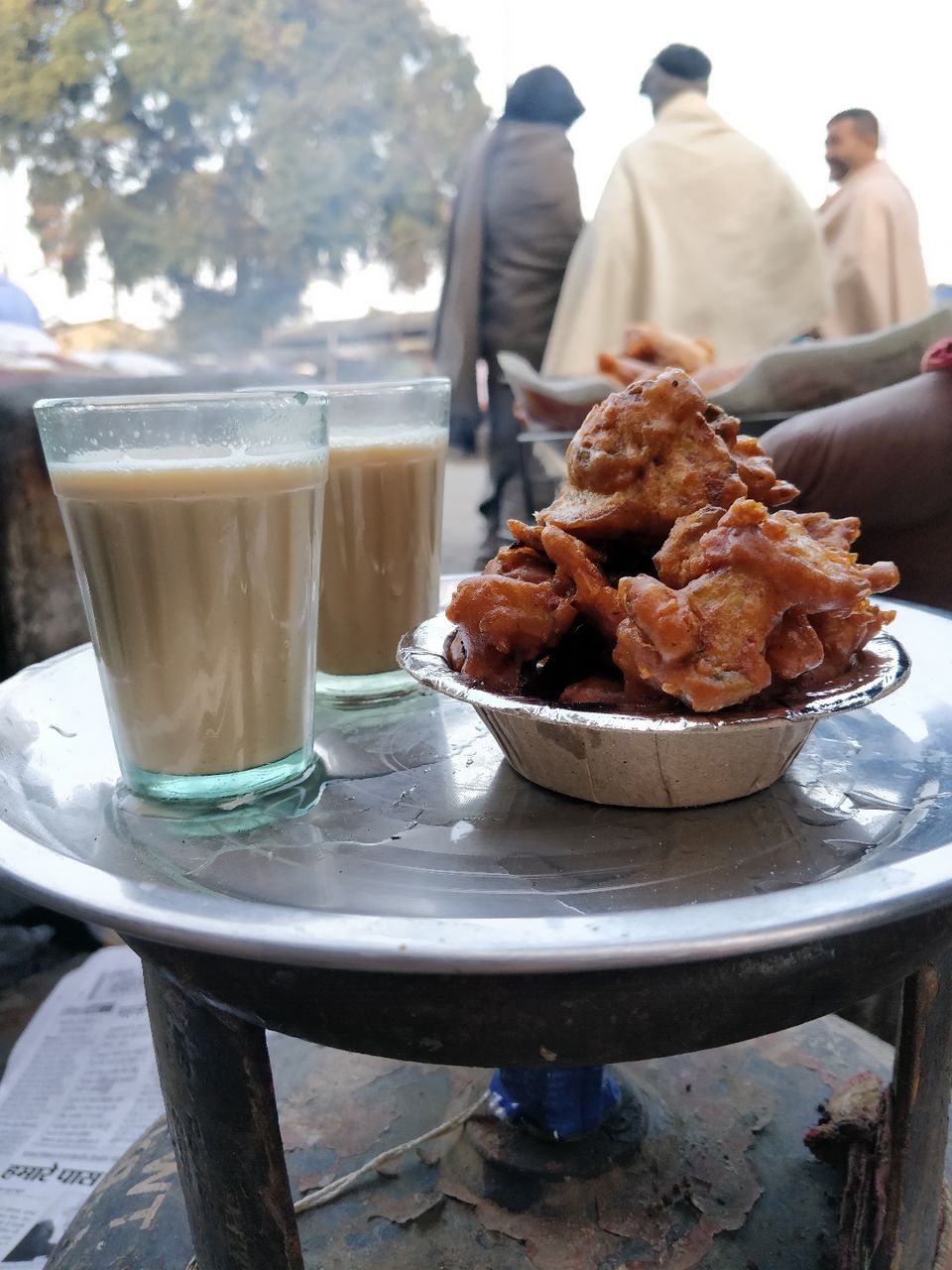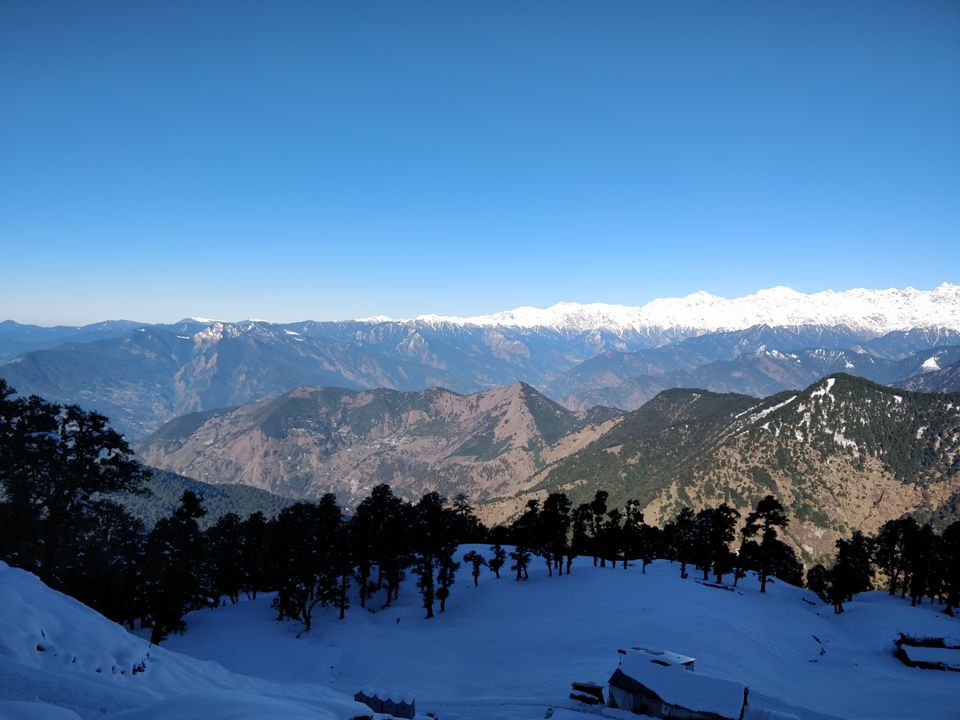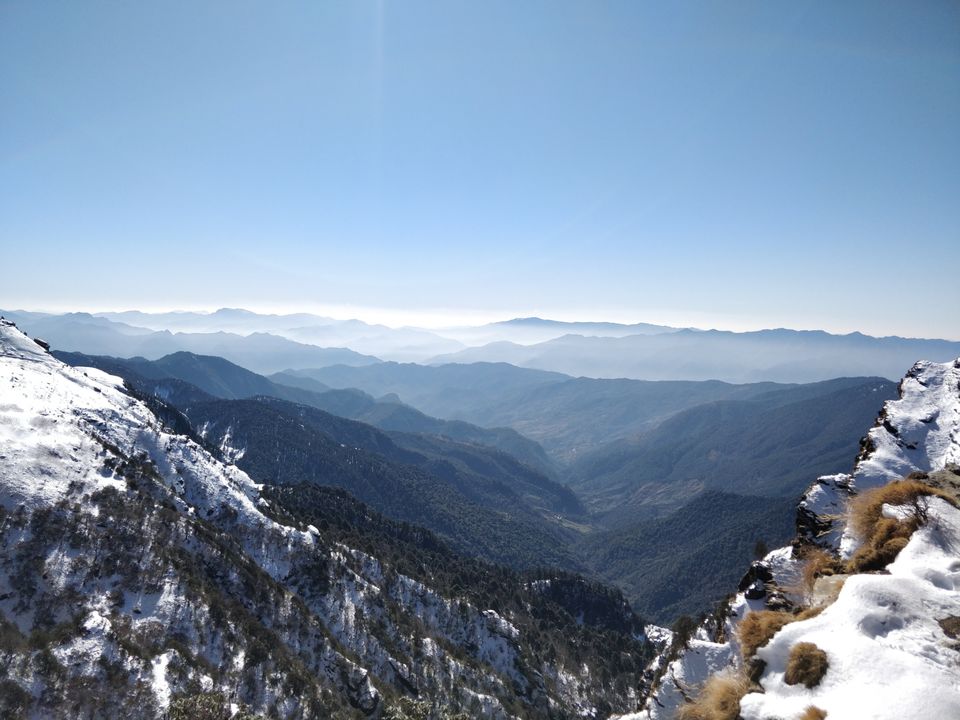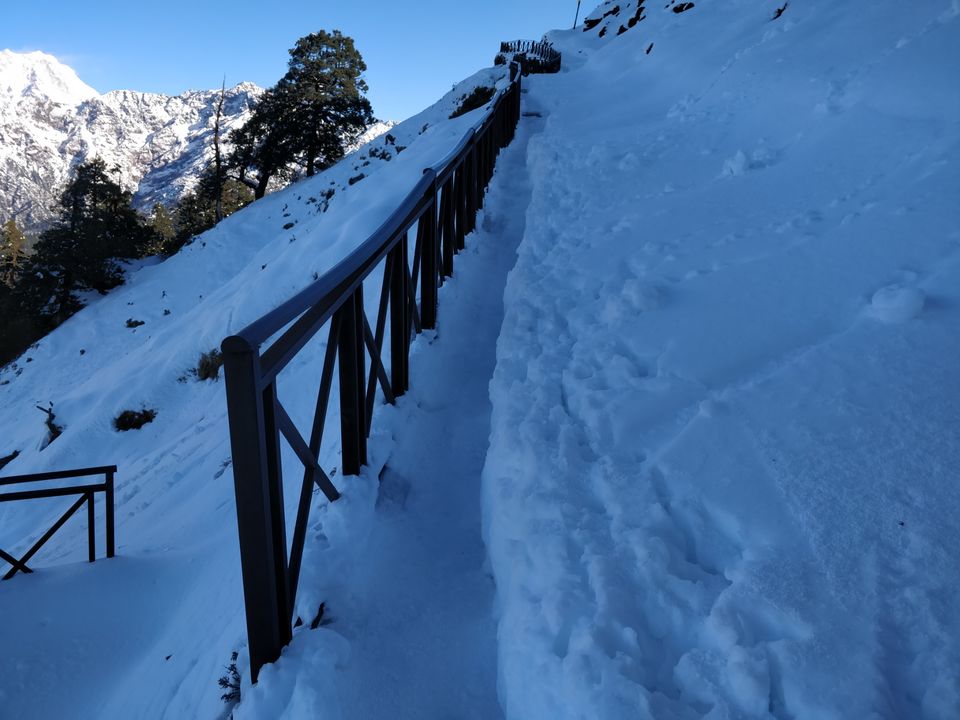 So on 30th November at 6am we woke up. We got fresh up and dressed up for trekking. At 6:30am we left our tent. From our tent the chopta was 4kms. We begun riding a bike, the roads were full with snow. And when 2kms were left the road became slippery because of melted ice and our bike skid. We decided to park our bike at the roadside and continued walking to Chopta. When we started walking I slipped down and accidentally I pulled the bike along with me and got my right feet injured. Still we continued and reached Chopta at 7:45 am. There we had tea to collect some energy and rented trekking stick.
At 8am we begun trekking to Tungnath. The trek is of 4.5 kms and half km ahead of it lies the peak of Chandrashila but unfortunately because of heavy snowfall we didn't go there. The trek was full with snow. So it became bit difficult to walk on it because some of the snow was melting and making the trek slippery. I was quite faster compared to my friend because he was having breathing issues due to cold weather.
So during the whole trek we witnessed beautiful Himalayas, flora and dogs. Dogs there are quite chubby and peaceful. I got to pet some of them.
So after walking 2hrs 15mins at 10:15am I finally reached to Tungnath the world's highest Shiva temple at the altitude of 3680m. We already knew the temple got closed on 6th November and will reopen in the month of April. The beauty of the temple was just breath taking. Clear sky, sun was shining upon us and beautiful Himalayas, the whole place was just breathtaking.
After spending 45 mins there we started descending and we reached to chopta at 1pm. There we had our lunch and we started walking towards our bike. When we reached there we realised that our bike was not at its parked placed and instead it was at the other side. Further we found out that someone broke the clutch, stole one side mirror and broke the back light partiai. But our main concern was the clutch because without clutch we can't move bike forward and there were no mechanic available till Ukimath. We felt trapped and we were running out of time as we had to reach Rishikesh by 9pm to return the bike and board a bus back to Delhi as we both have to report to work next morning. So my friend did something and brought the bike to neutral. Fortunately the road to Ukimath was not steep. First we reached to our tent, packed our bags and checked out. And begun our struggling bike ride to Ukimath at 2:30pm to get the bike repaired.
The path which should not have taken more than one hr took 2hrs because the road was not fully downwards, so many times i had to push the bike to move it forward. After reaching Ukimath we realised we can't take bike there because of tough steep road. Then we asked someone about the mechanic and fortunately it was just 4kms away. So finally we found a mechanic and got our bike repaired. It took our 20-25 mins.
After this we decided that we'll not stop untill we would reach Sringar. We were very firm on our decision and we continued riding the bike till we reached Srinagar at 7:15pm. It was such a pain in the ass. Our bum was paining very hard. We stayed there for 15mins to feed ourselves. And we continued riding bike till dev Prayag for another one hour and reached there at 8:30pm. We called our bike dealer to give us some grace time to return the vehicle.
And then we continued riding the bike for further 70kms till Rishikesh, the road was very dark and scary and we reached there at 10:45pm. We returned the bike and paid the fine for the the damaged back light.
Then we took a lift from swiggy delivery boy to Rishikesh bus station as there were no autos available at that time of night.
We reached bus station, had some food.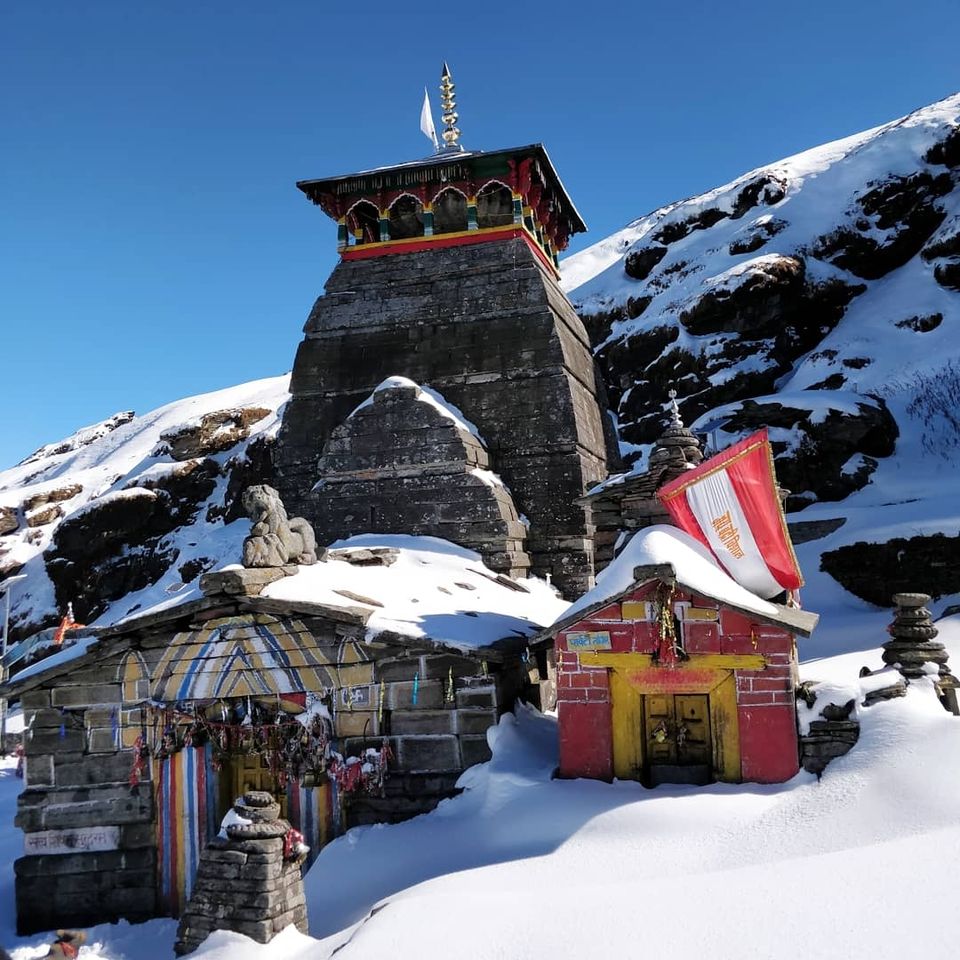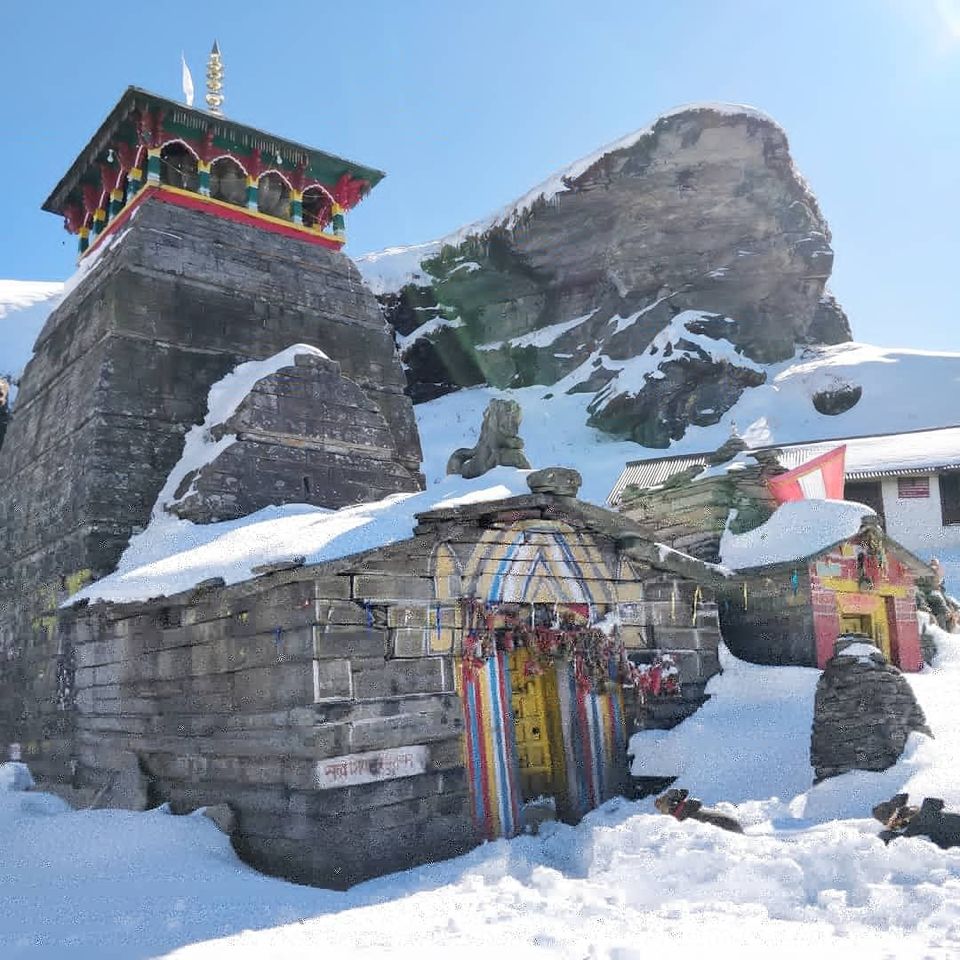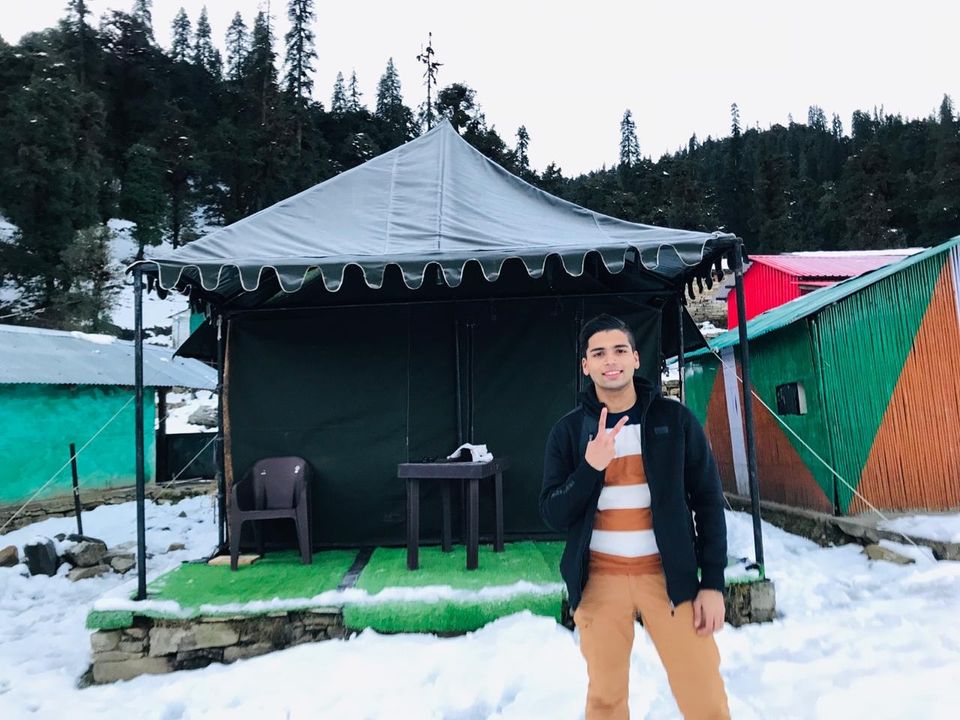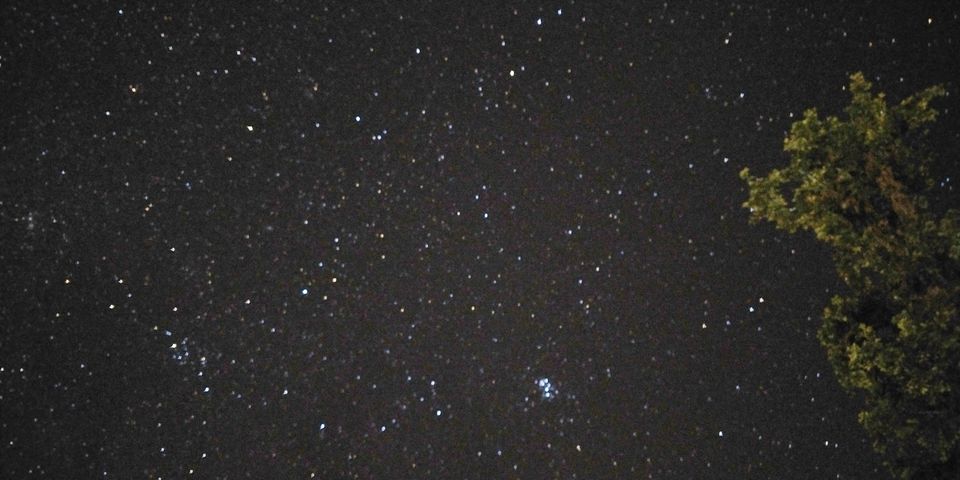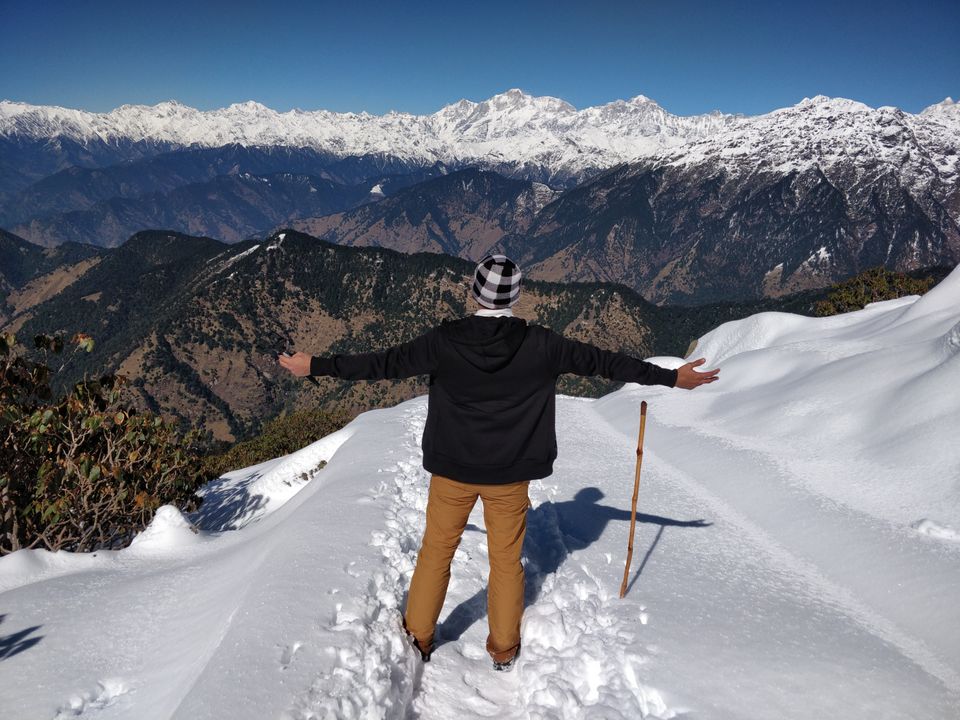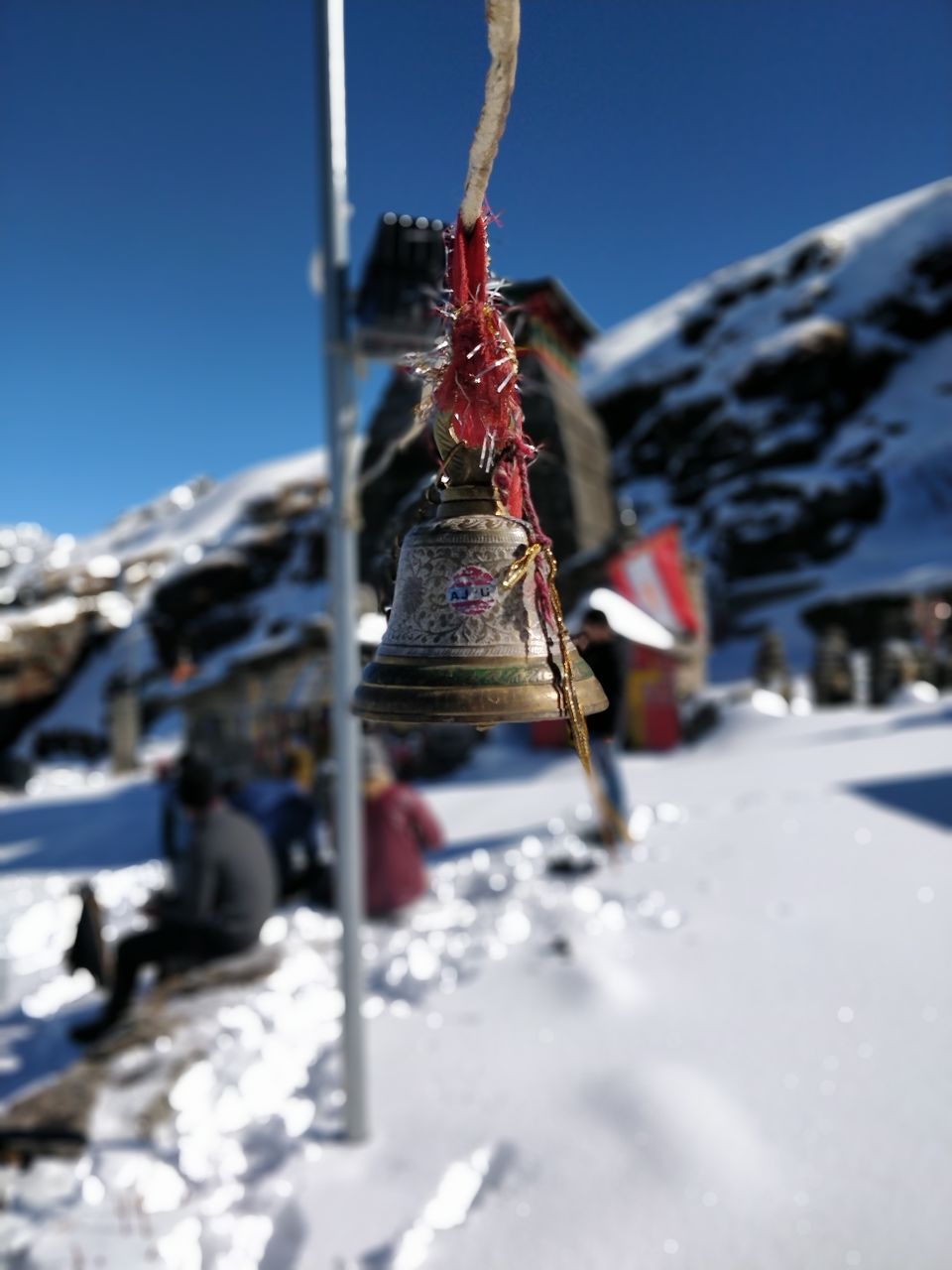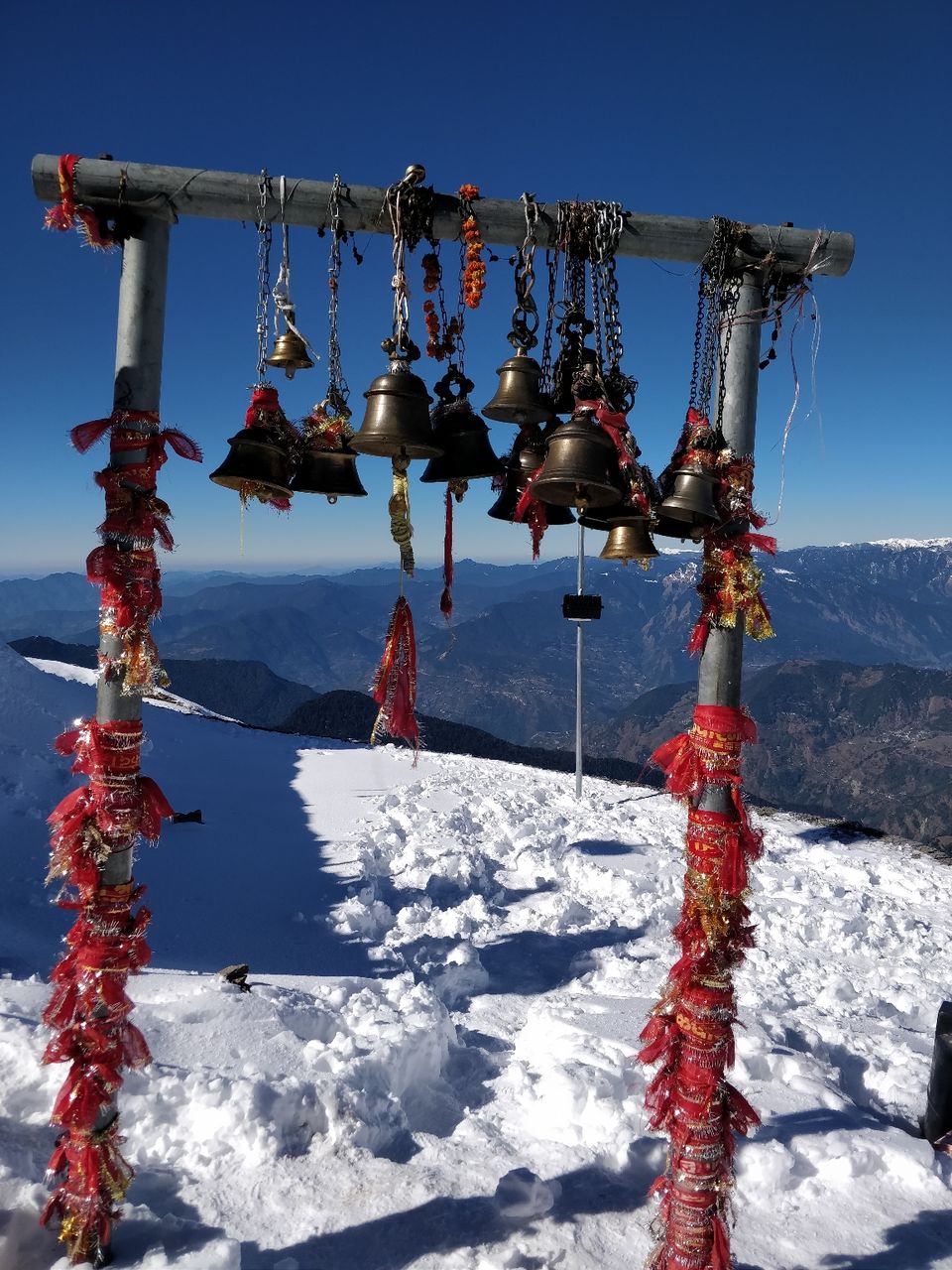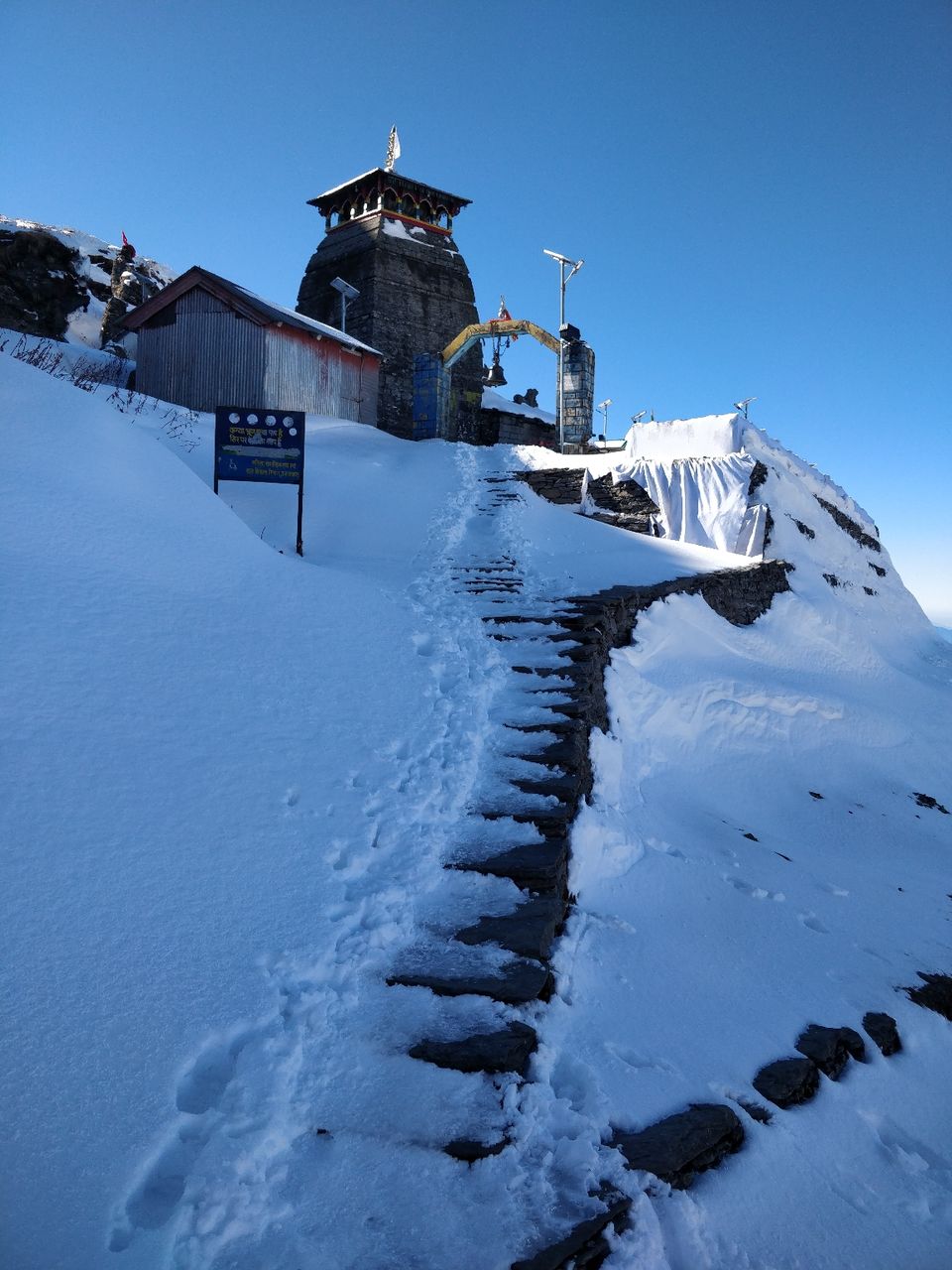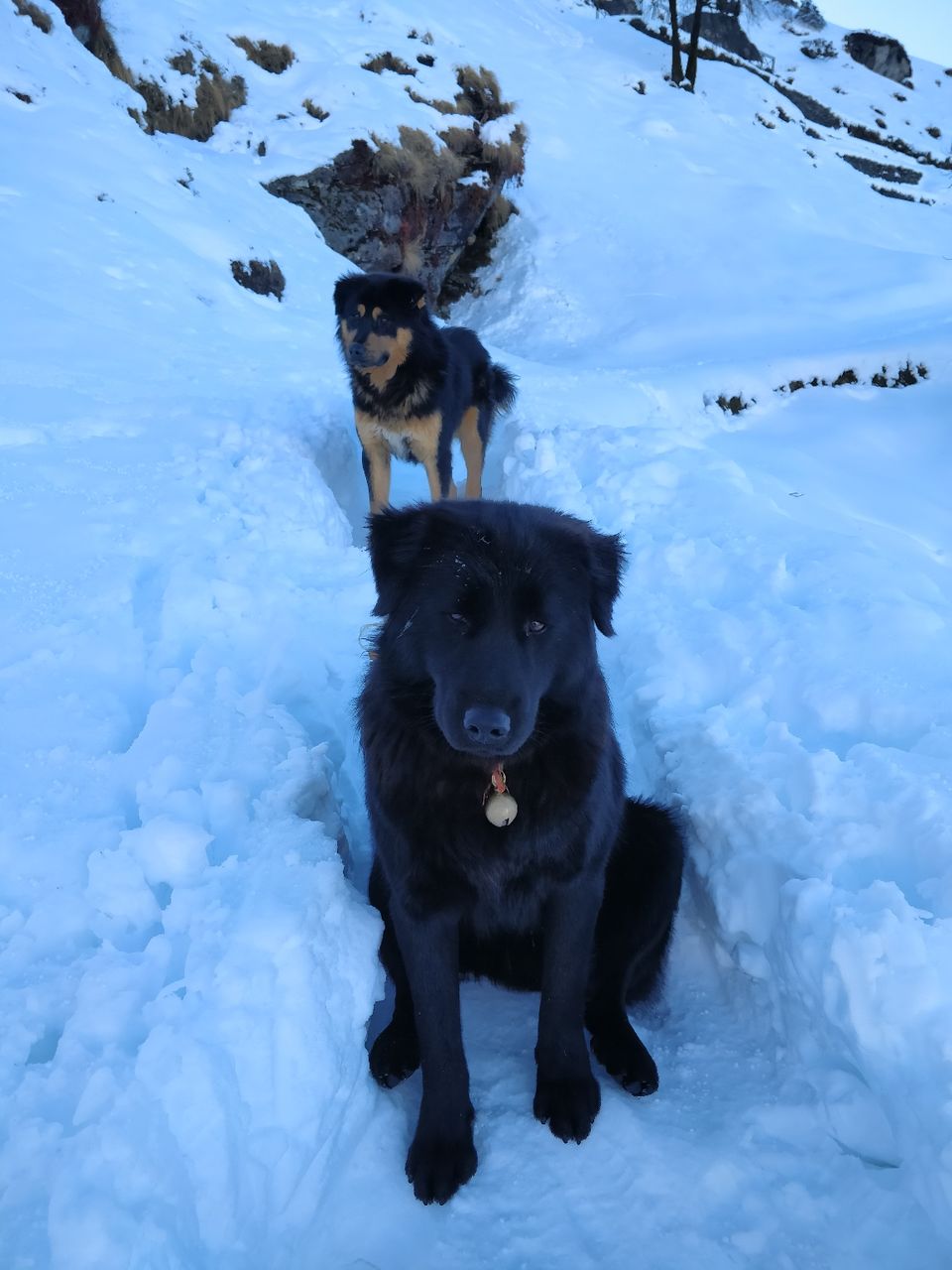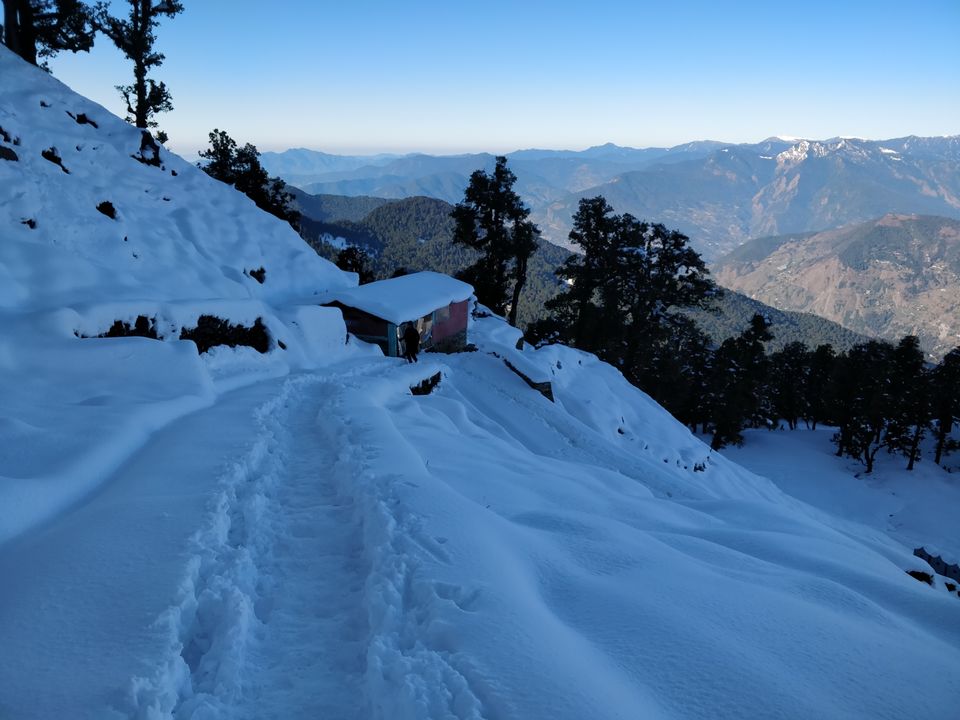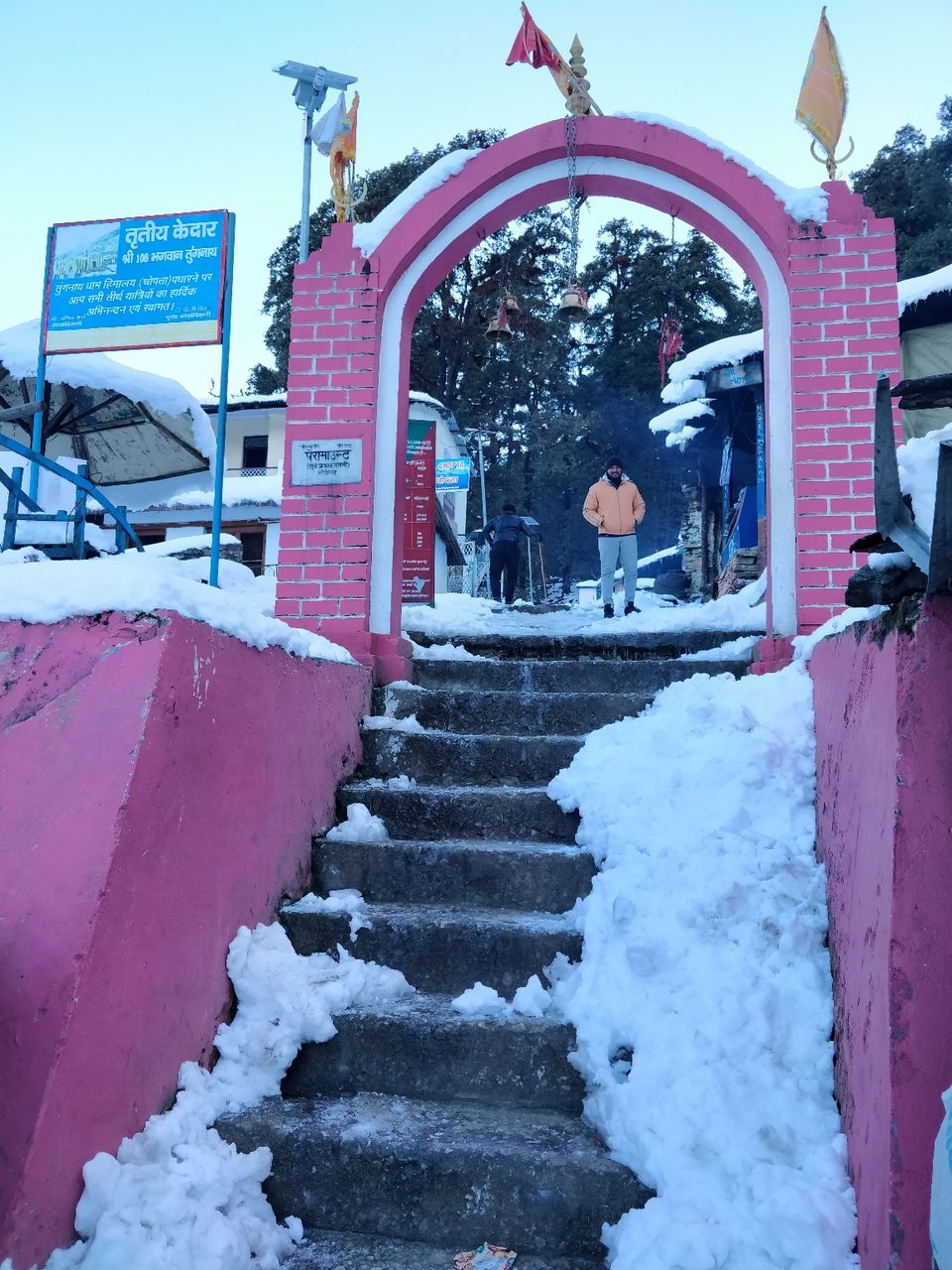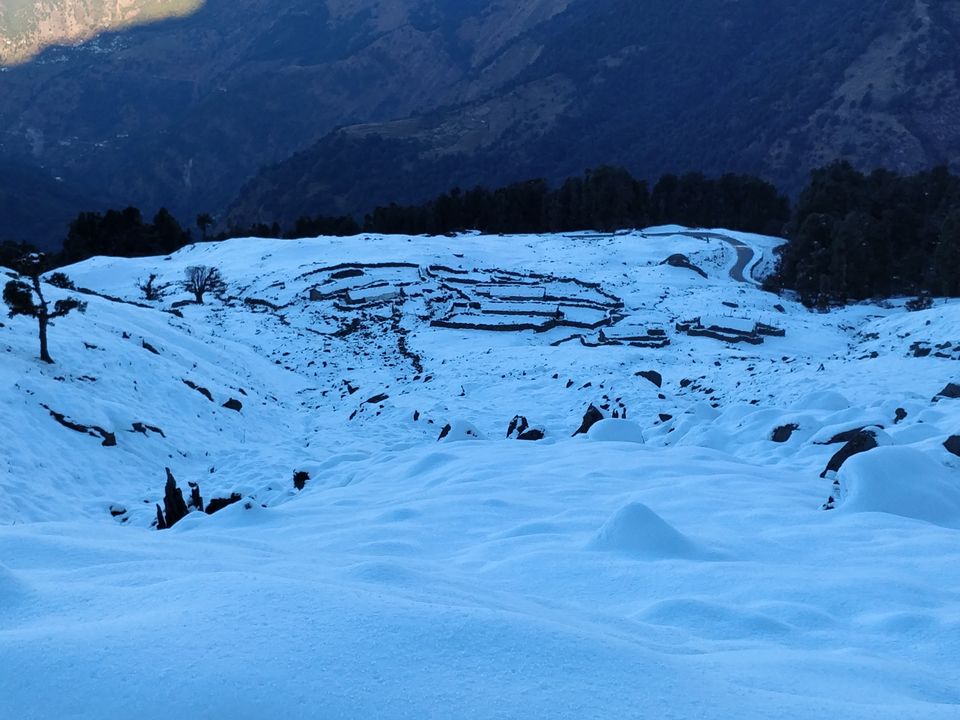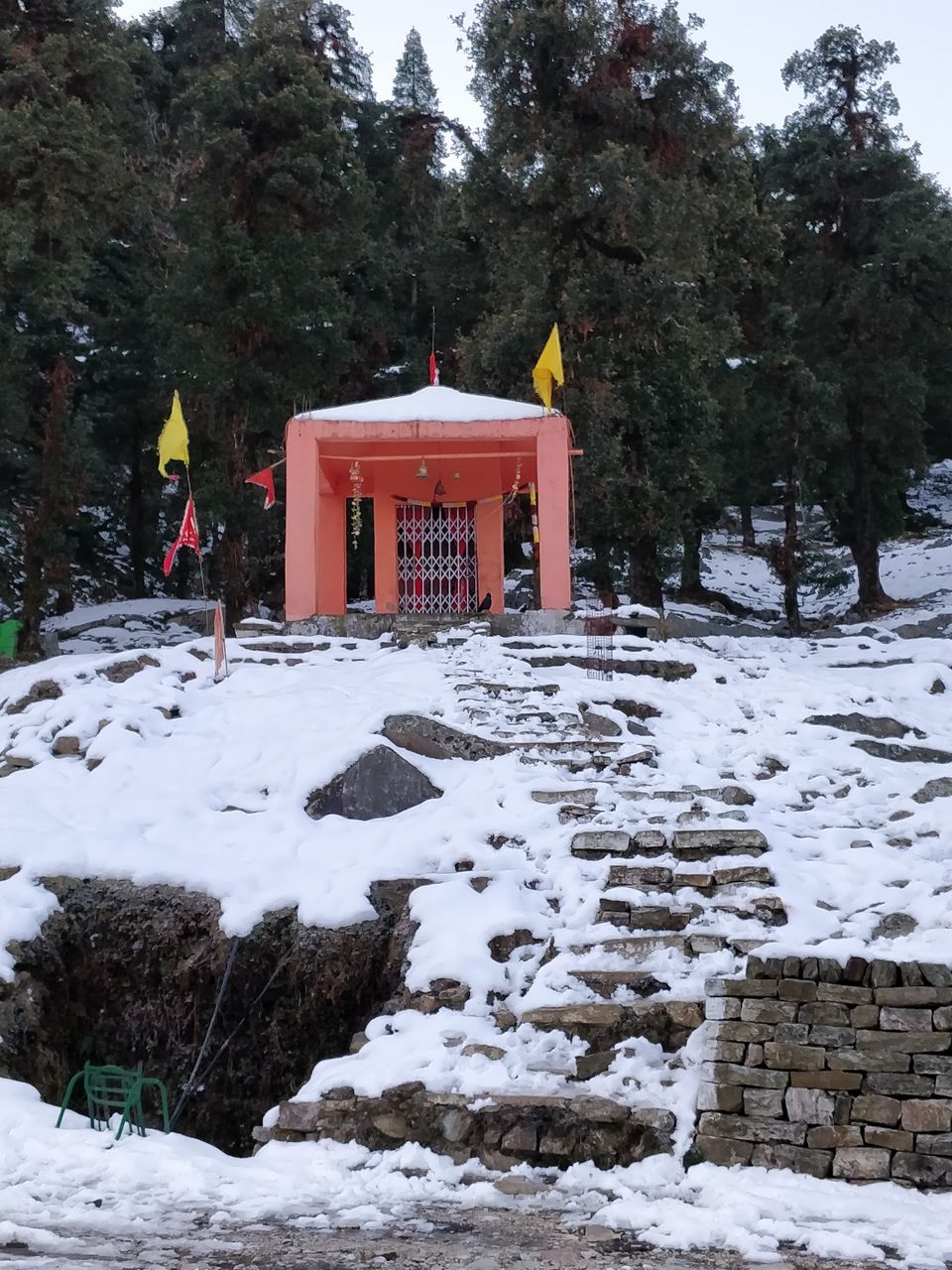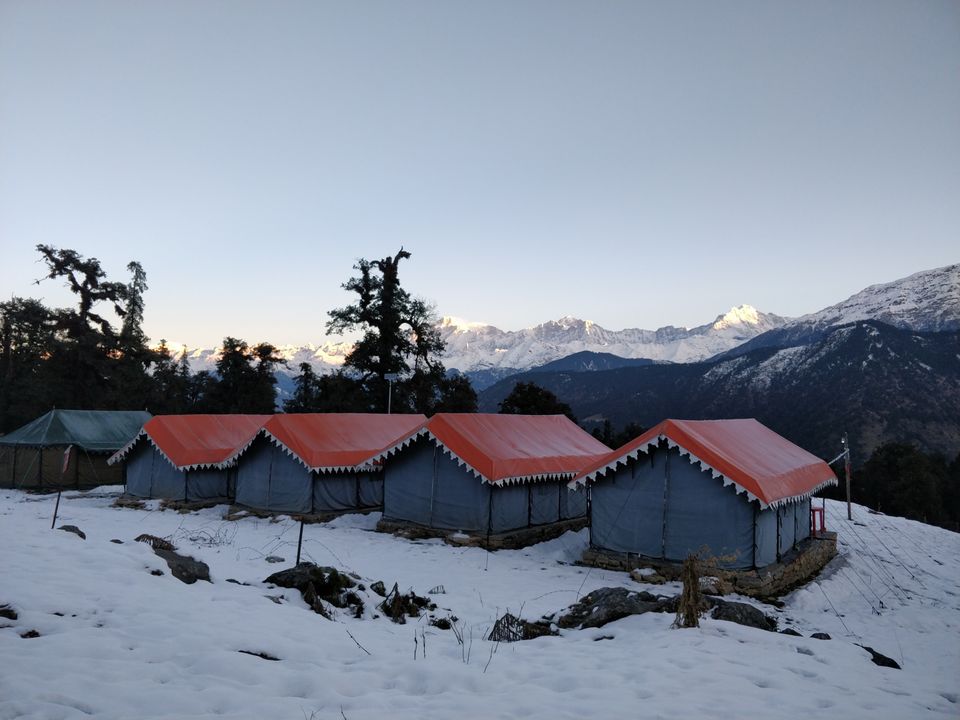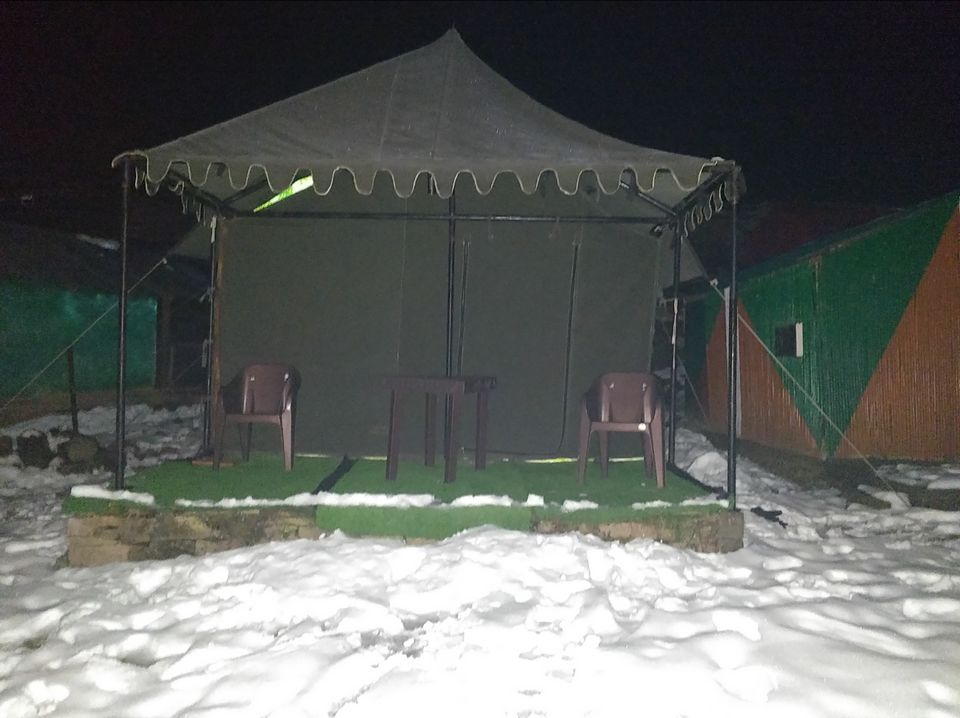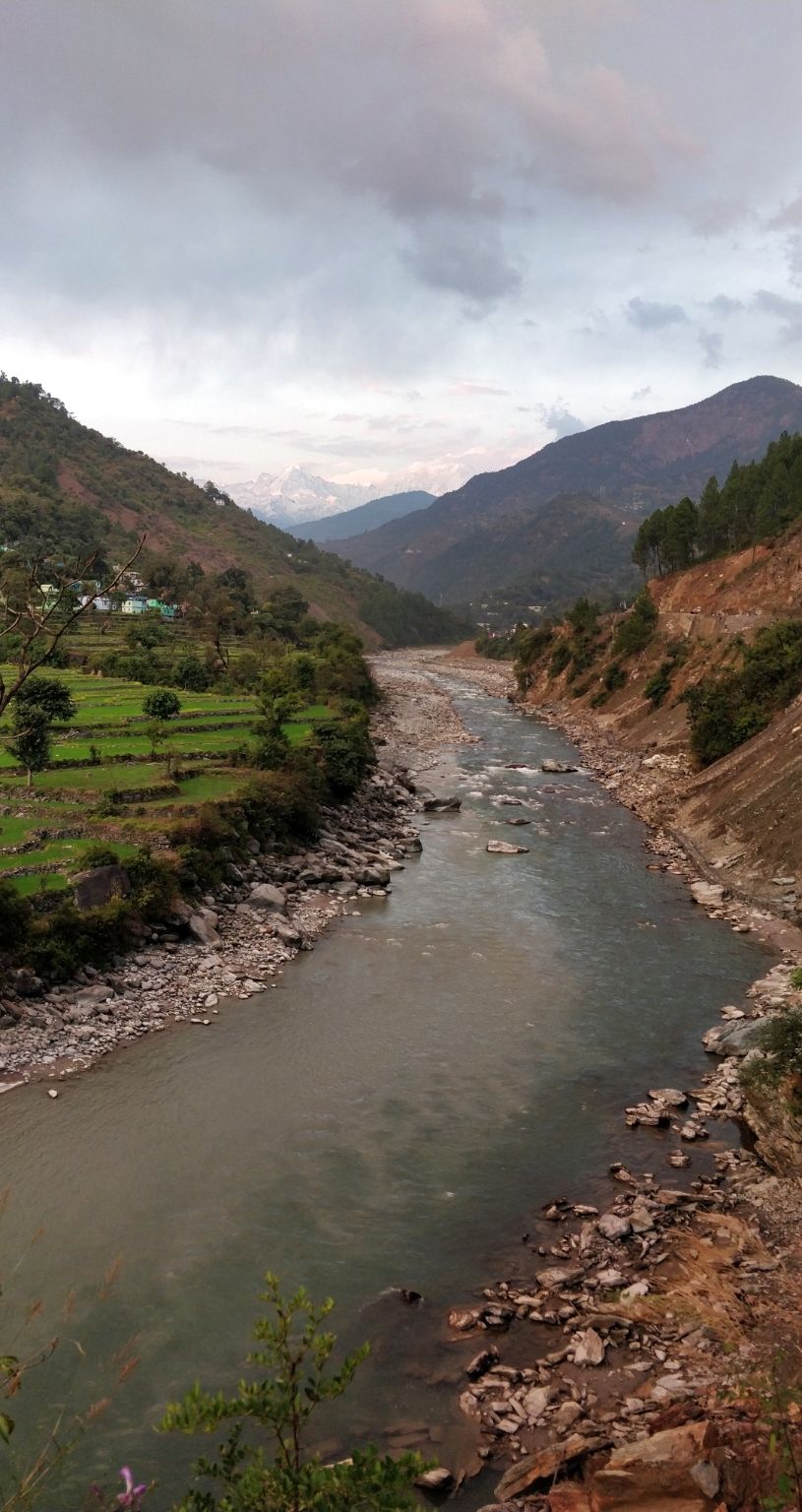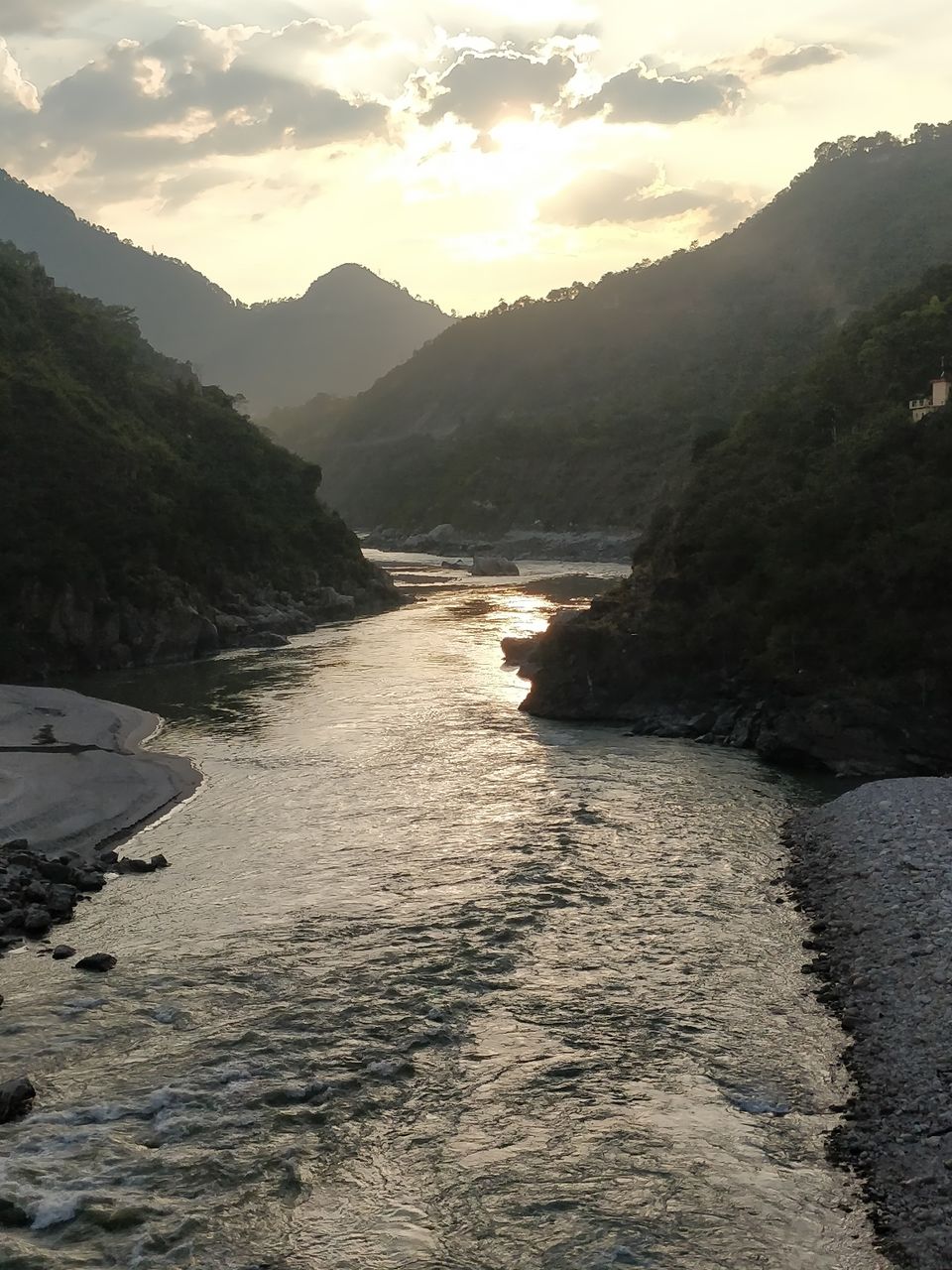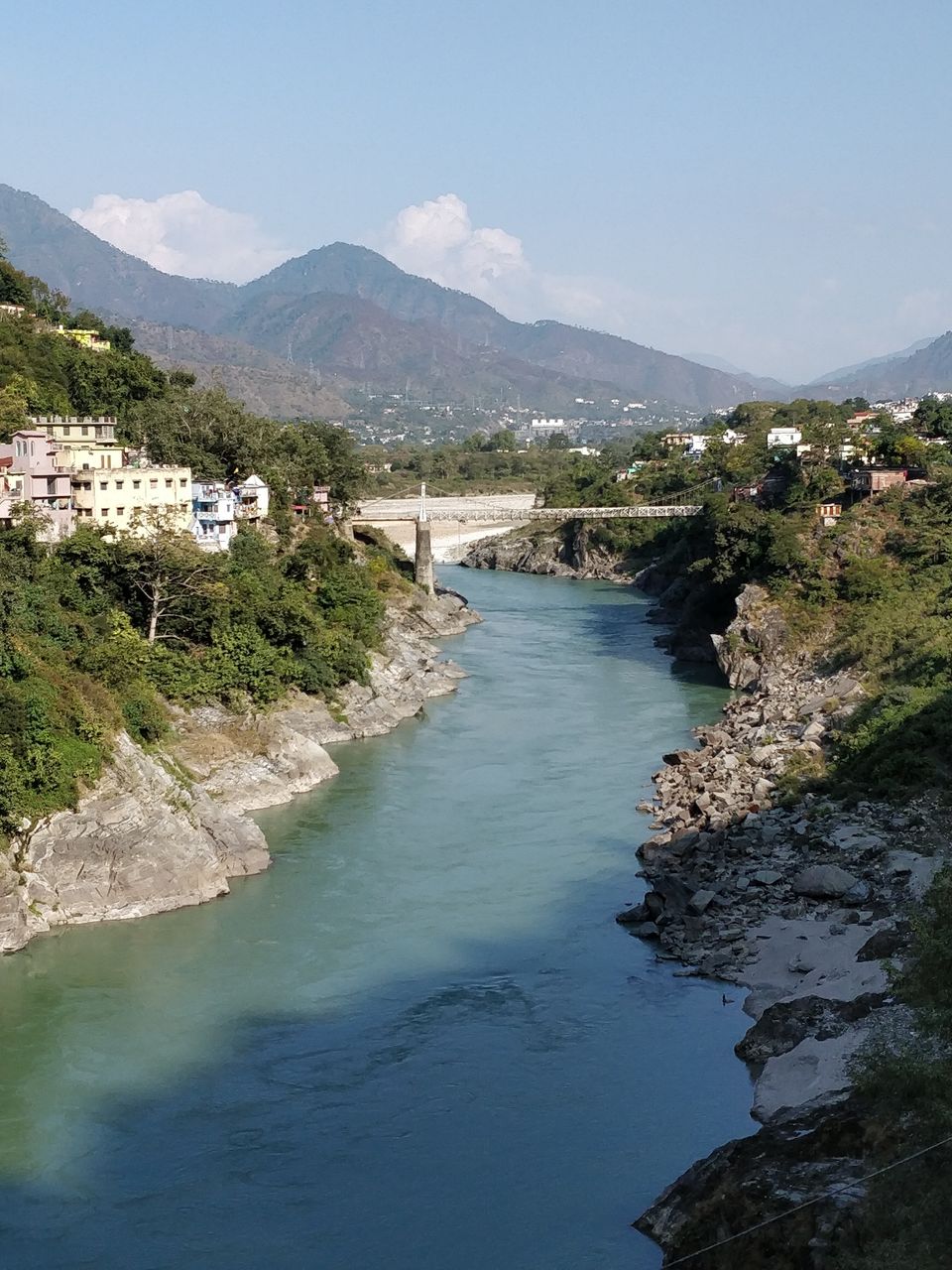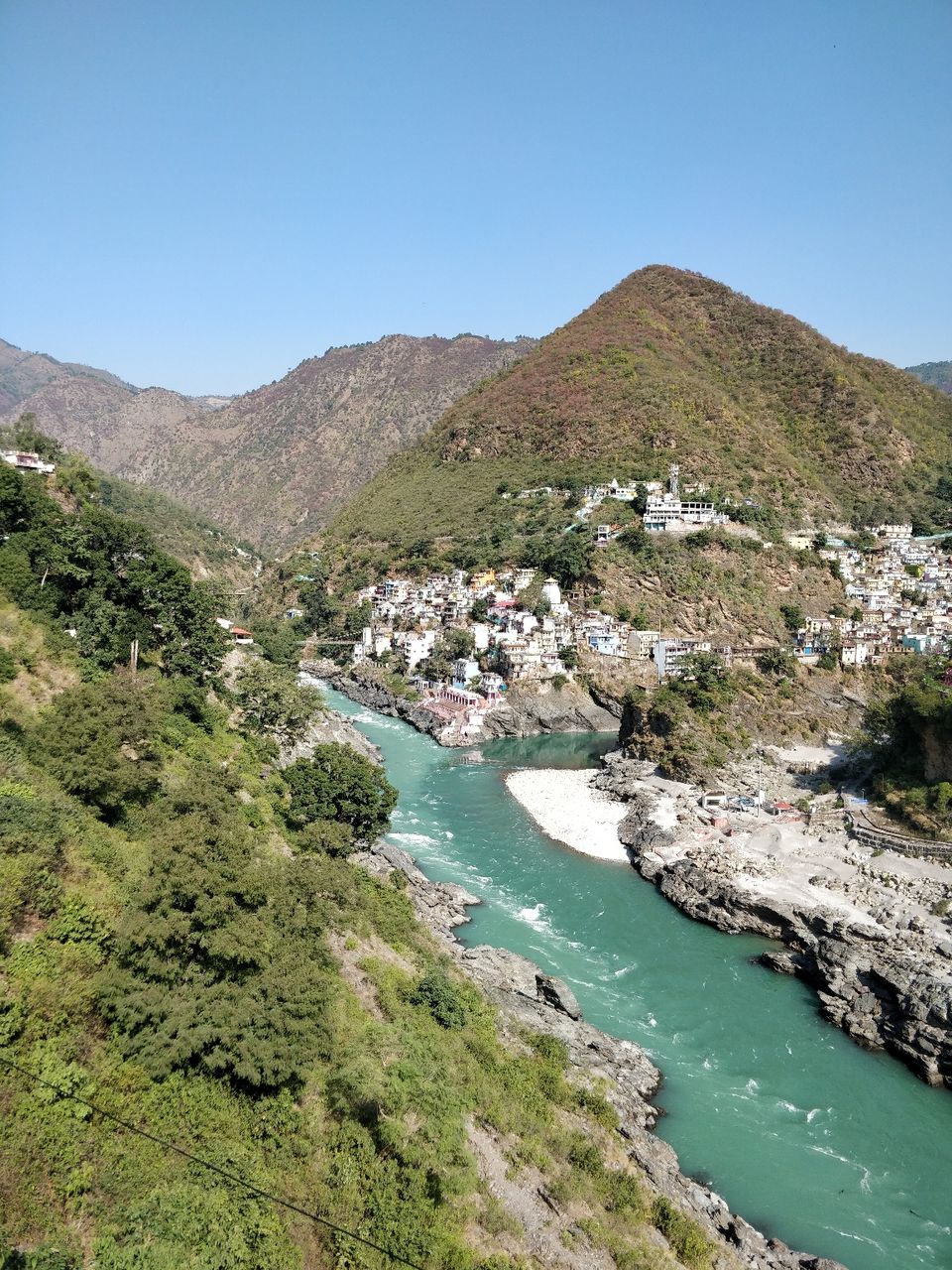 At 12:30 am we got non AC govt bus to New Delhi as ac buses were not available at that time. We reached Delhi at 7am all tired.
After sleeping for 2hrs we went to our work place with tanned red face and sleepless red eyes
The whole journey was full of adventures. It was really awesome. We felt really proud and fortunate enough to witness such a beautiful place. We were not the same persons when we came back from the trip. That adventure got stored in our memories.
If life would give me more chances to go on such kind of trips, I would welcome them with wide arms.