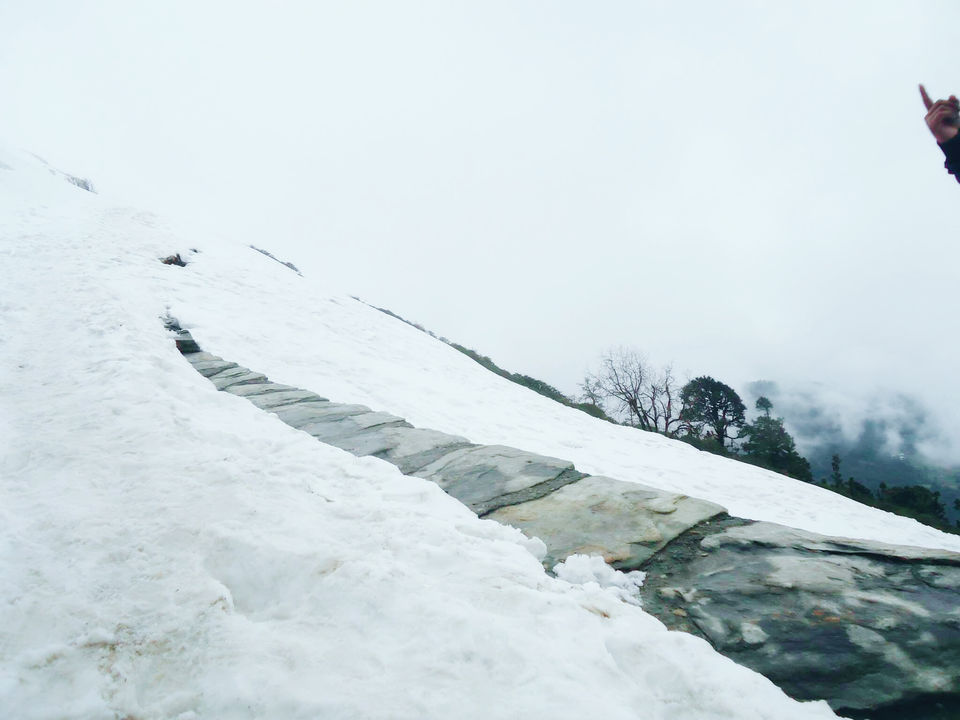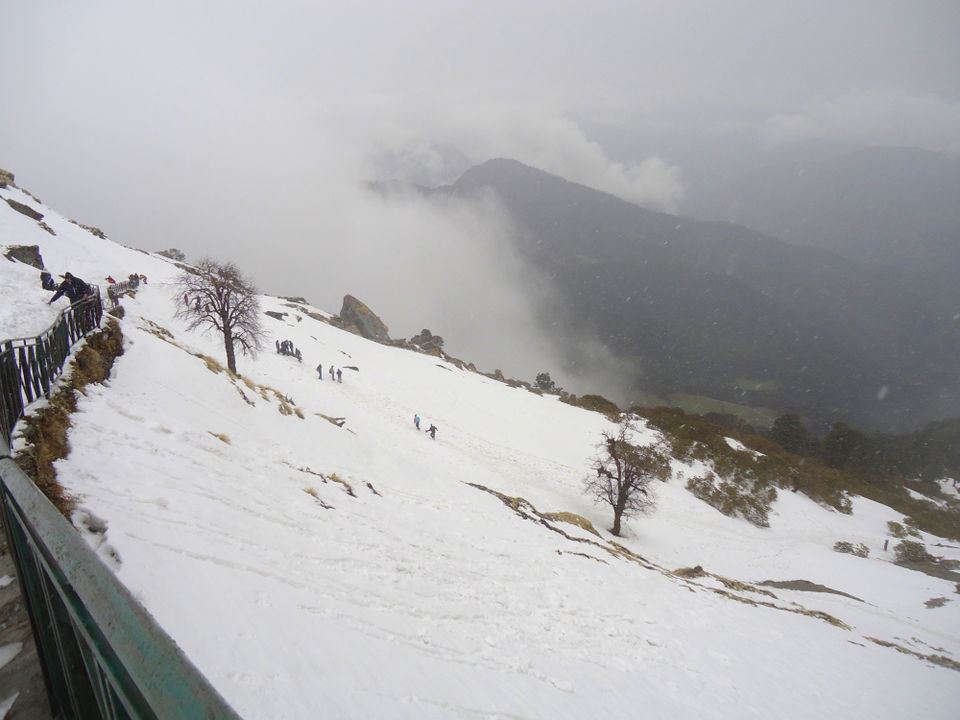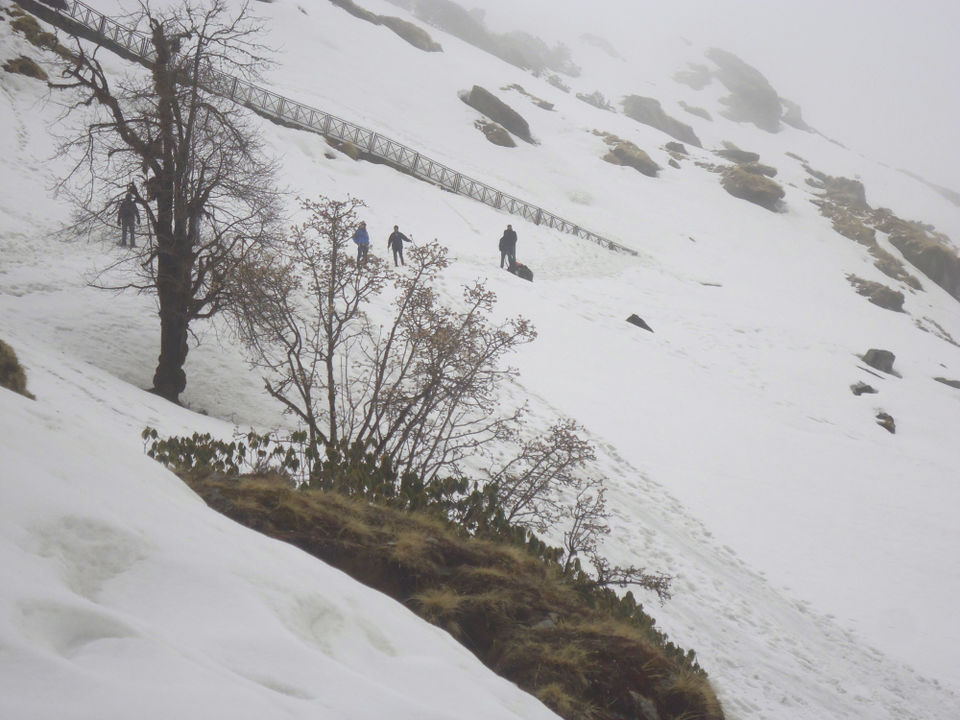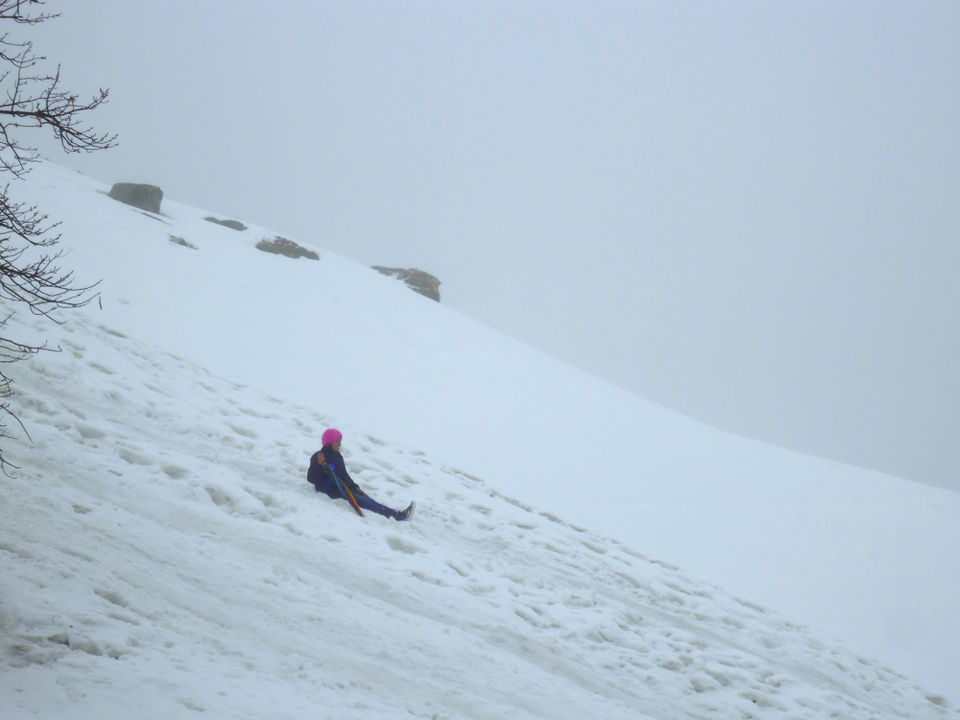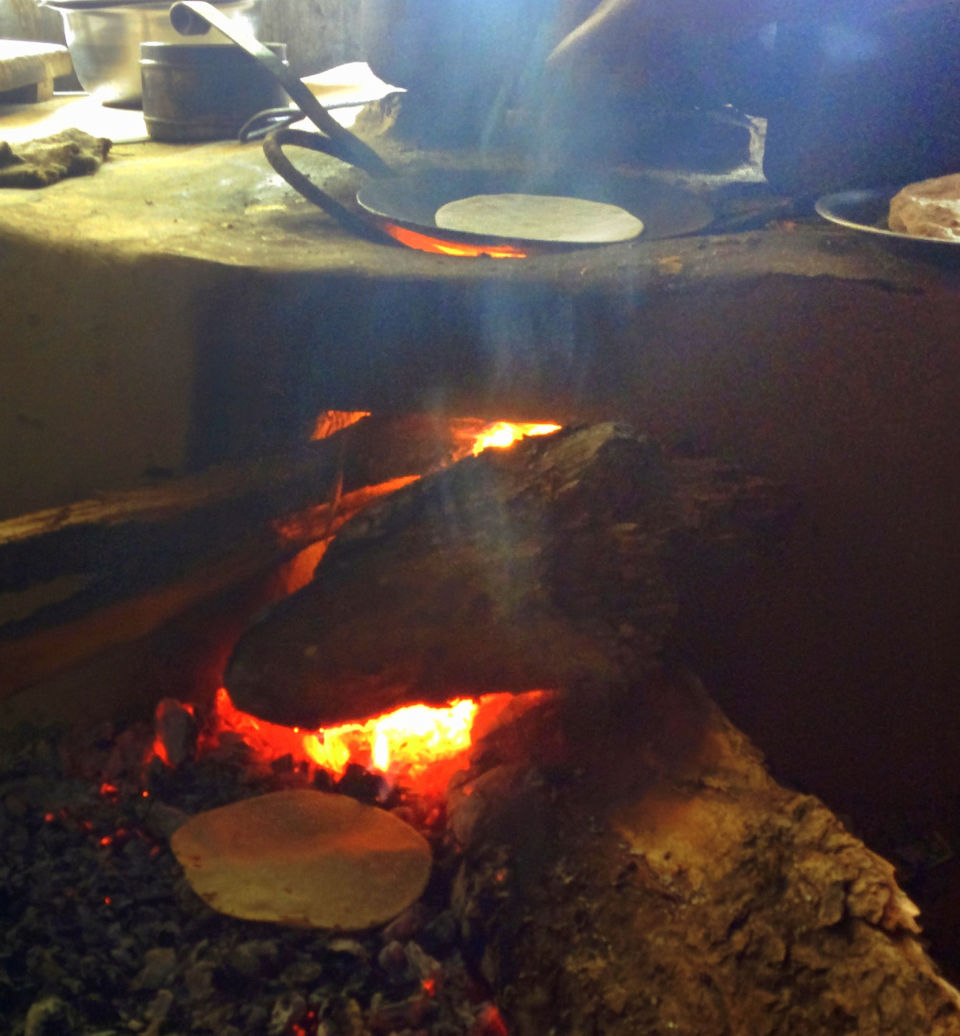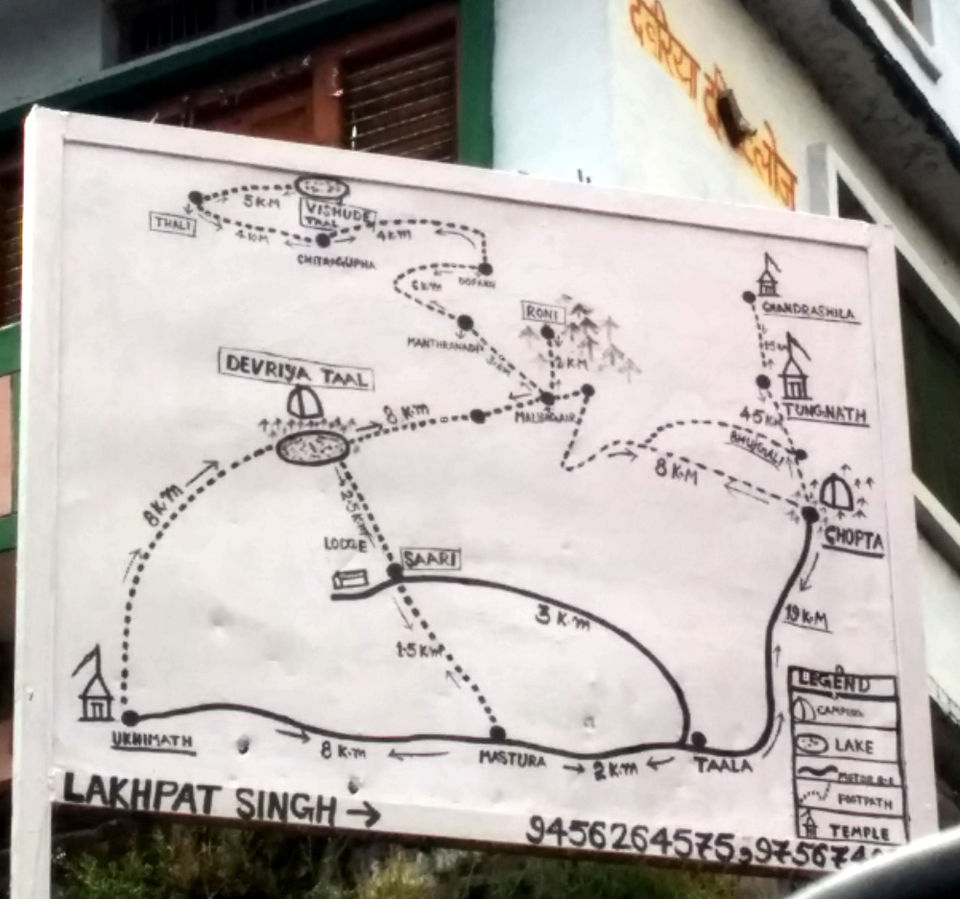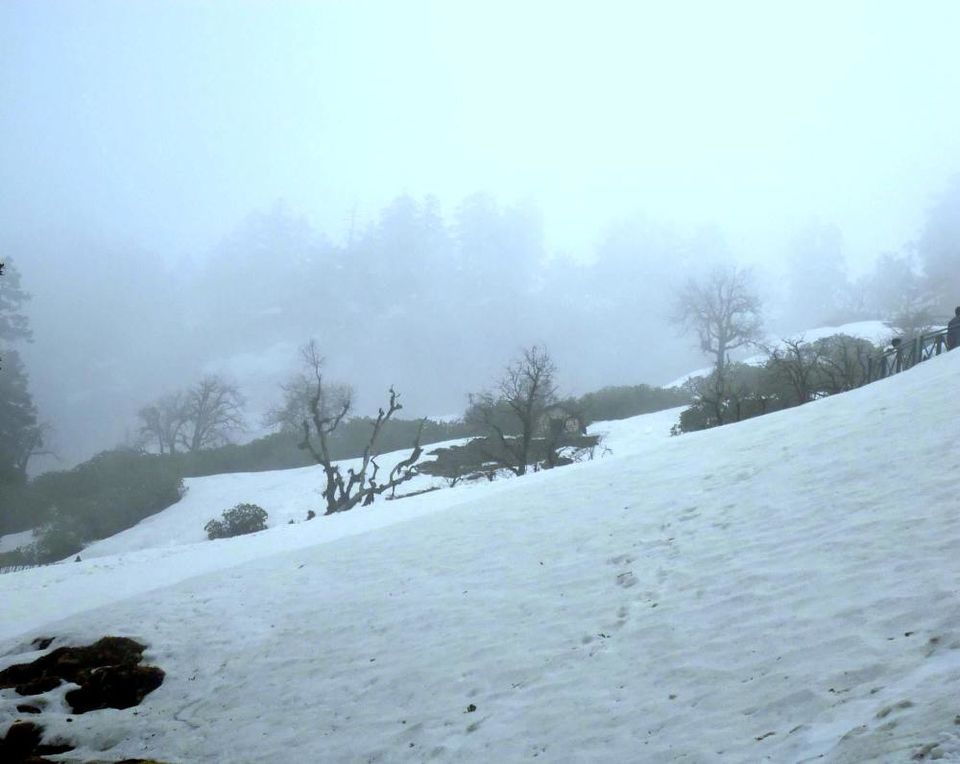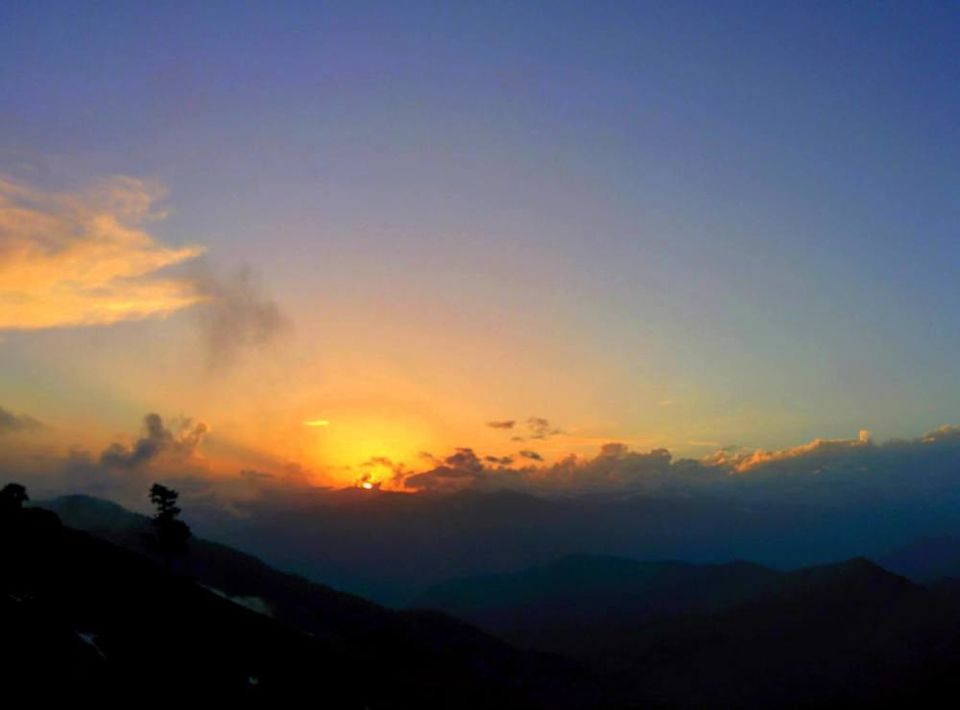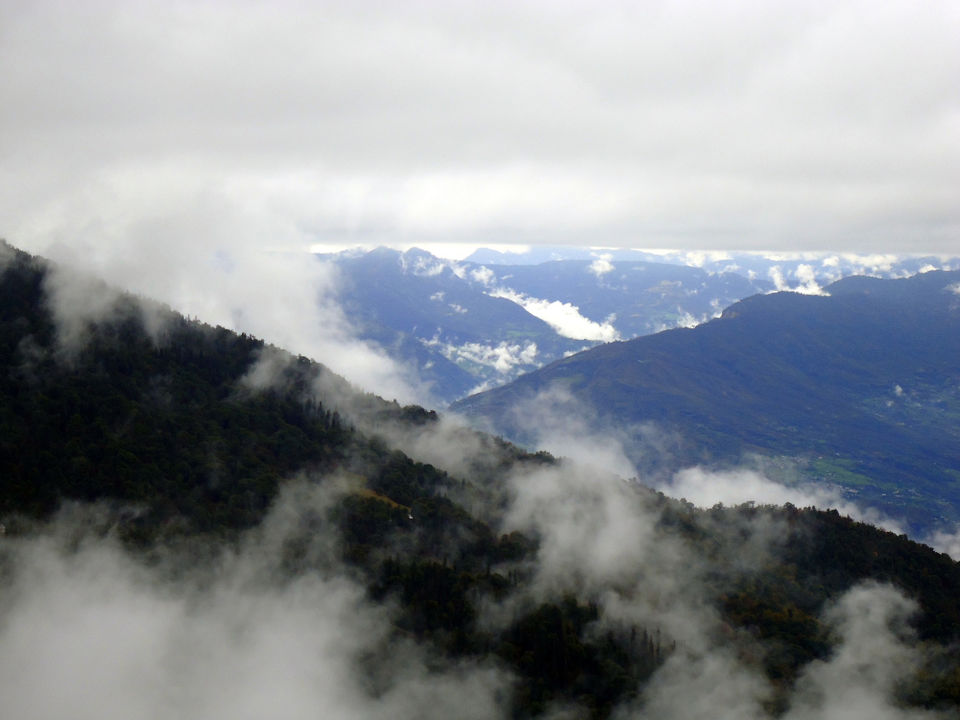 Everything is fair in LOVE & WAR !! Truly said and here I am, justifying it for my love story. Its a love at first sight for me. No, its not for the man of my life but for the bliss of my life – MOUNTAINS !!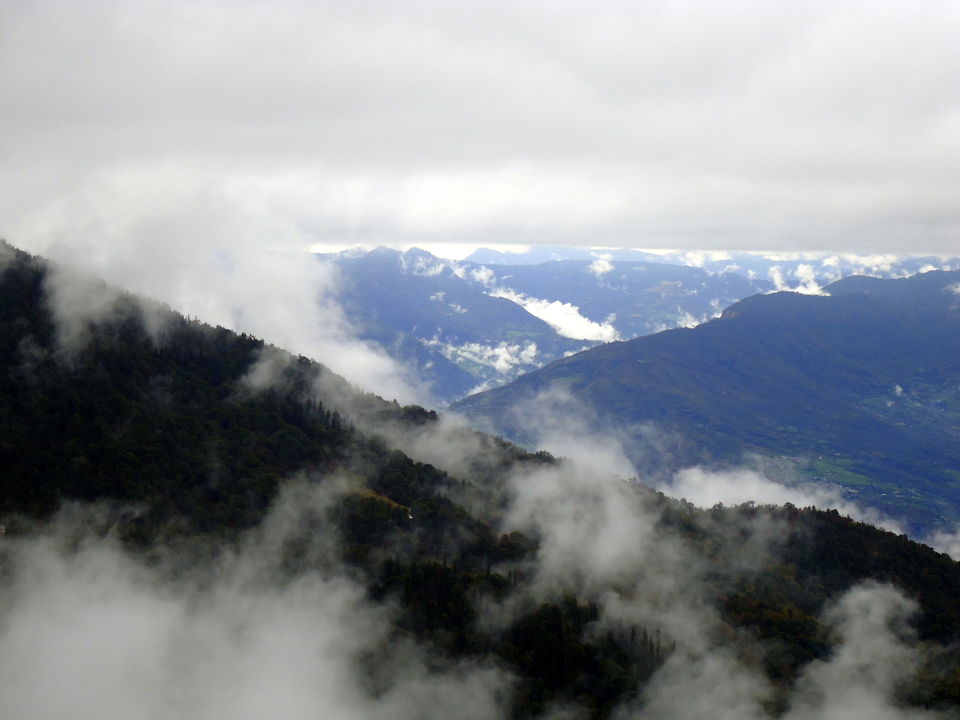 What an enthralling view they have given me whenever I managed to respond to their call !! They have never disheartened me in any of my treks. After dating the Mountains with some easy going treks, I have decided to give myself an enchanter surprise with a trek to Tunganath in April,2015. Its an easy to moderate level trek.
Located at an altitude of 12,073 ft, Tunganath is the highest Shiva Temple in the world. It is one of the five Panch Kedar temples. The 4 km trek to the temple starts from Chopta.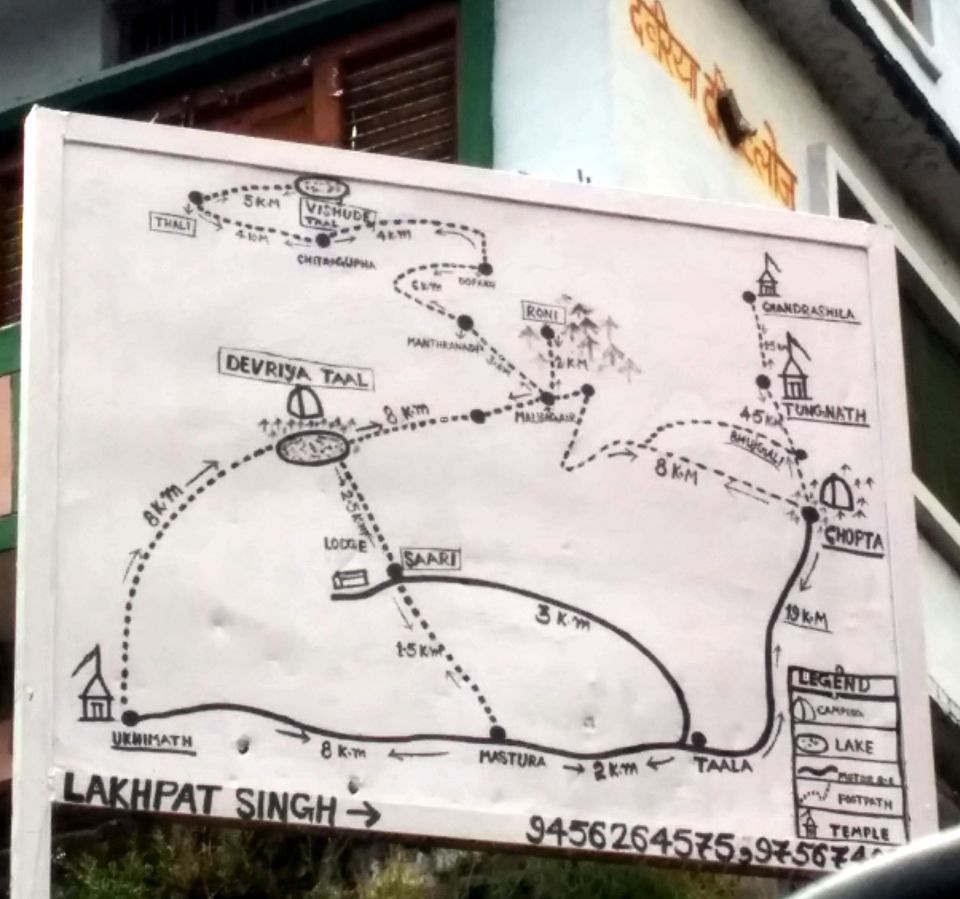 We started our journey from Delhi to Chopta on Friday evening after office. Riding through the clouds, we reached there at around 8 a.m. in the morning. It was a serene and scenic place with chirping birds and pink rhododendrons in their full bloom.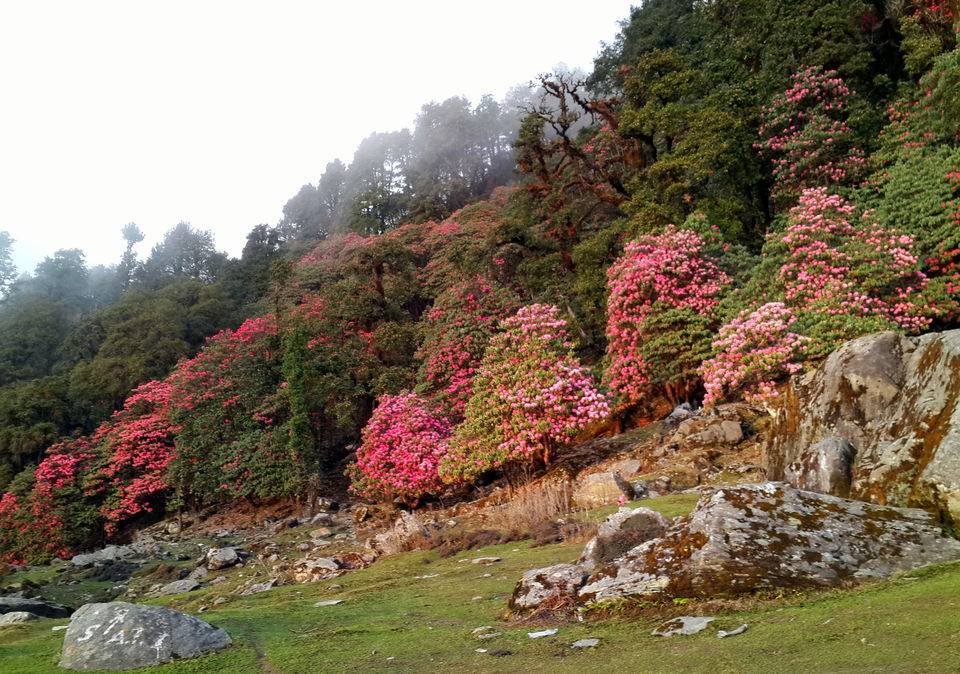 We decided to start the trek next morning and completed our local sight seeing by that time. By sight seeing, I mean the view of the beautiful landscapes, birds, peaks, etc.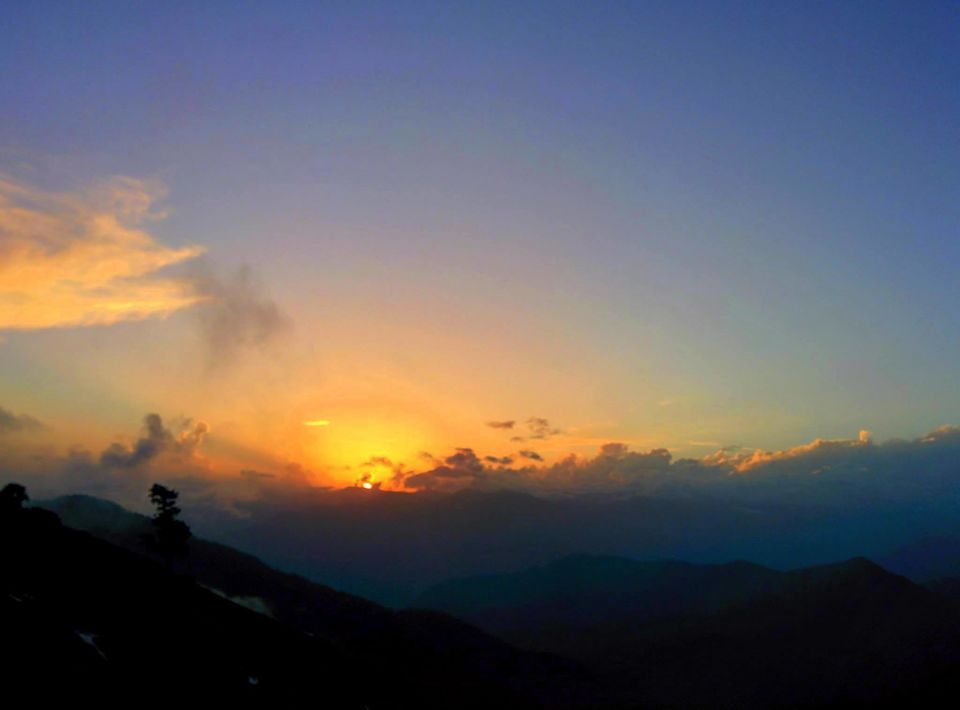 In the evening, we placed our tents there and tried our hands in preparing dinner in the nearby dhaba. They were so sweet that they allowed us to try our hands in their chulha. It was a fun-filled experience to make chulha rotis and chatting with the local people.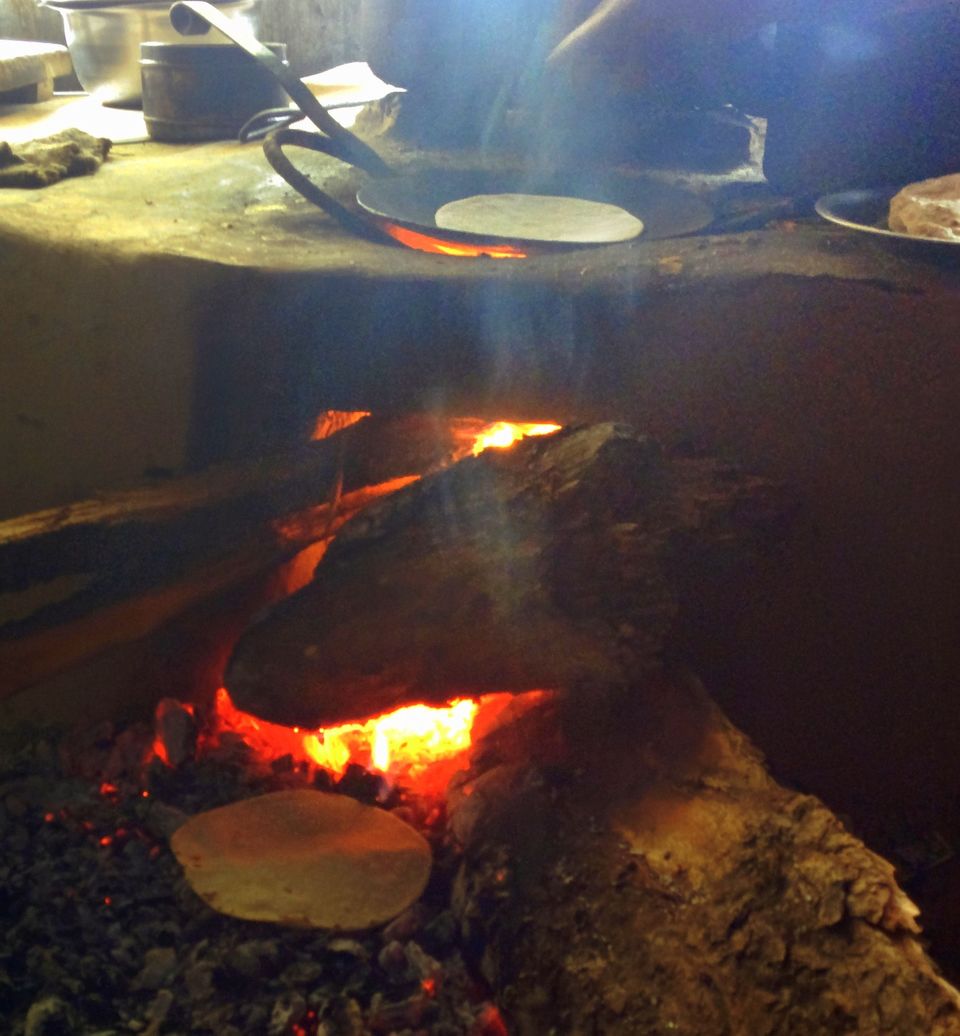 Next day, we started our trek with full zeal to conquer it successfully, although the weather there was not in our favor. It was raining and people told us about the expected snowfall. But we took our gears and started with Lord Shiva's name. It was smooth in the beginning and got harder with snow covered tracks.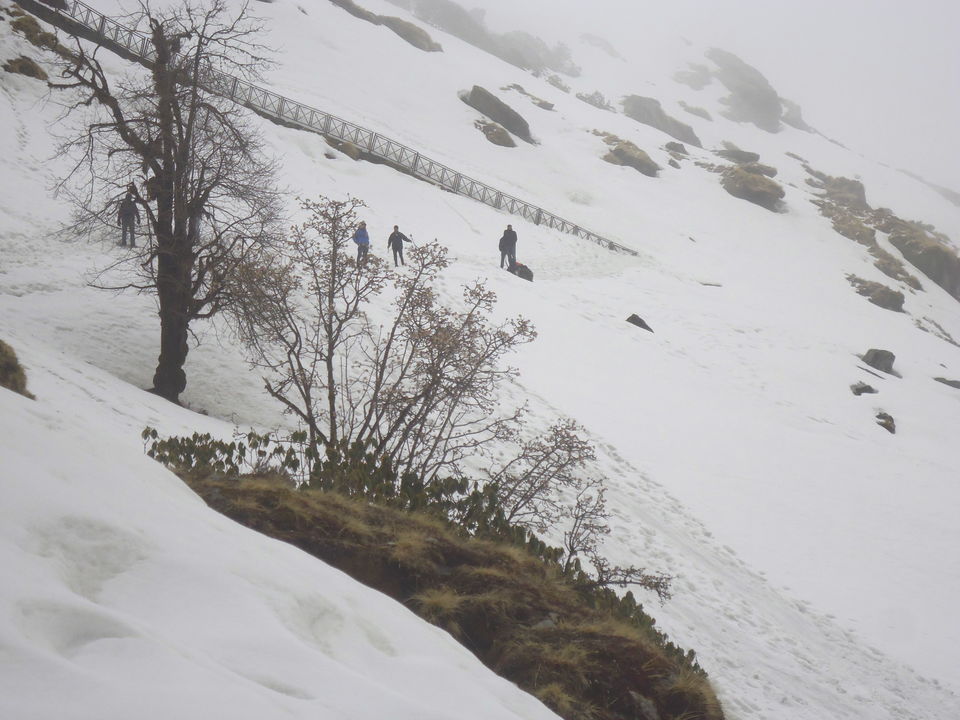 There was a thick white bed-sheet all around and we felt like being hypnotized by its shining snowiness. We were following each other and was trying to avoid the old snow as it became slippery.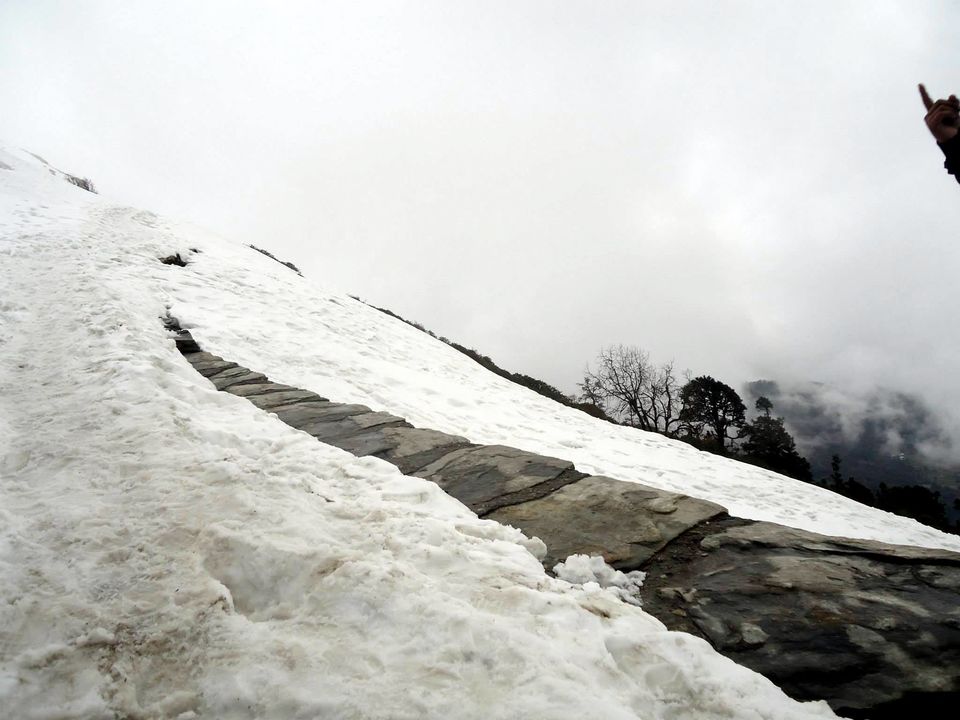 After covering around 1 km, we encountered snowfall and that too with good speed wind. So we stopped and took shelter in the nearby broken hut which was the only possible shade there. With temperature below 0 C and all wet hair, we decided to ignite some fire in the hut for our cold blooded bodies. It took us 30 minutes to ignite it with the wet wood and lighter.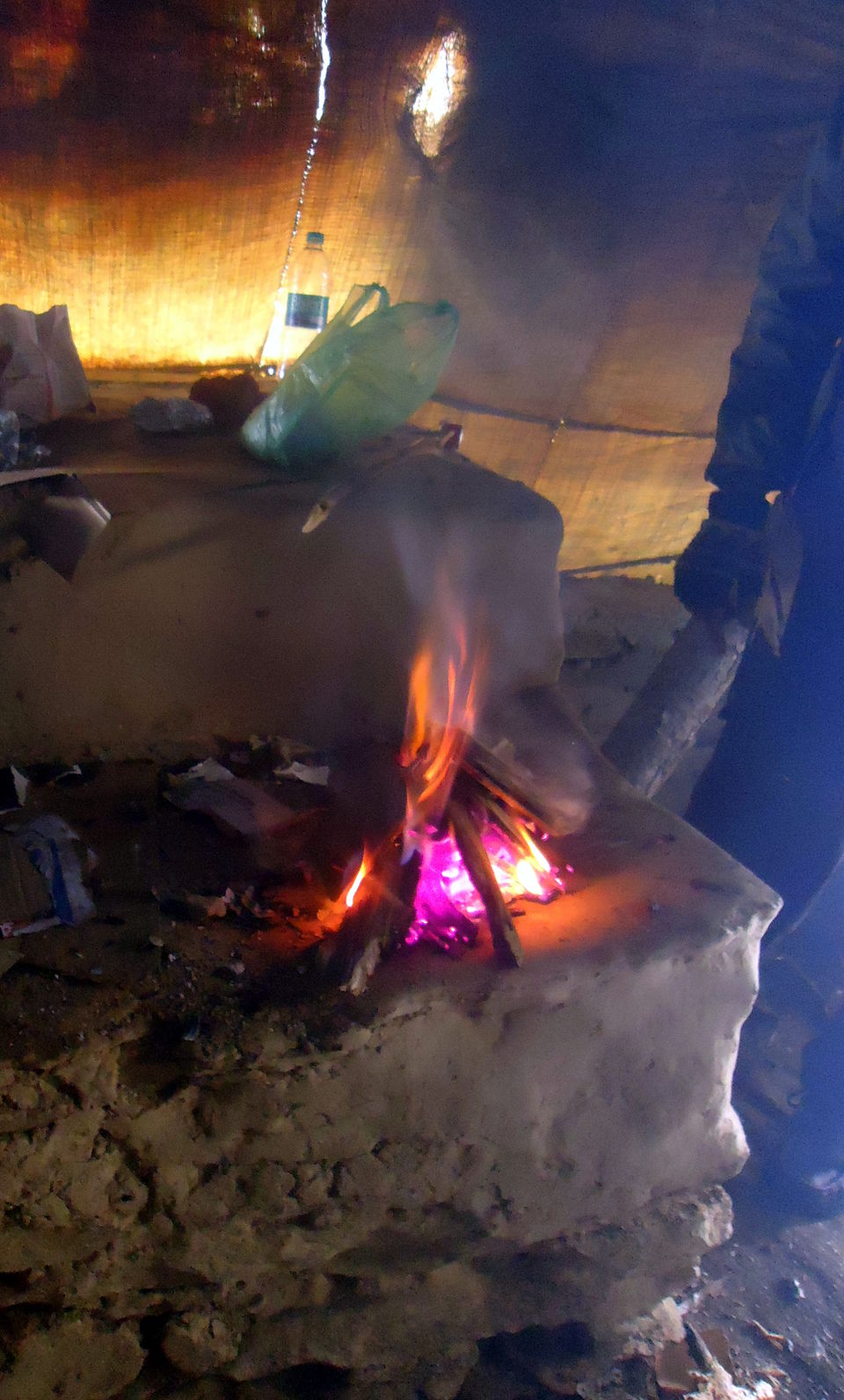 When the snow showed all of its tantrums of falling for an hour, we started heading towards the temple again, this time with fresh snow all around and stupendous views.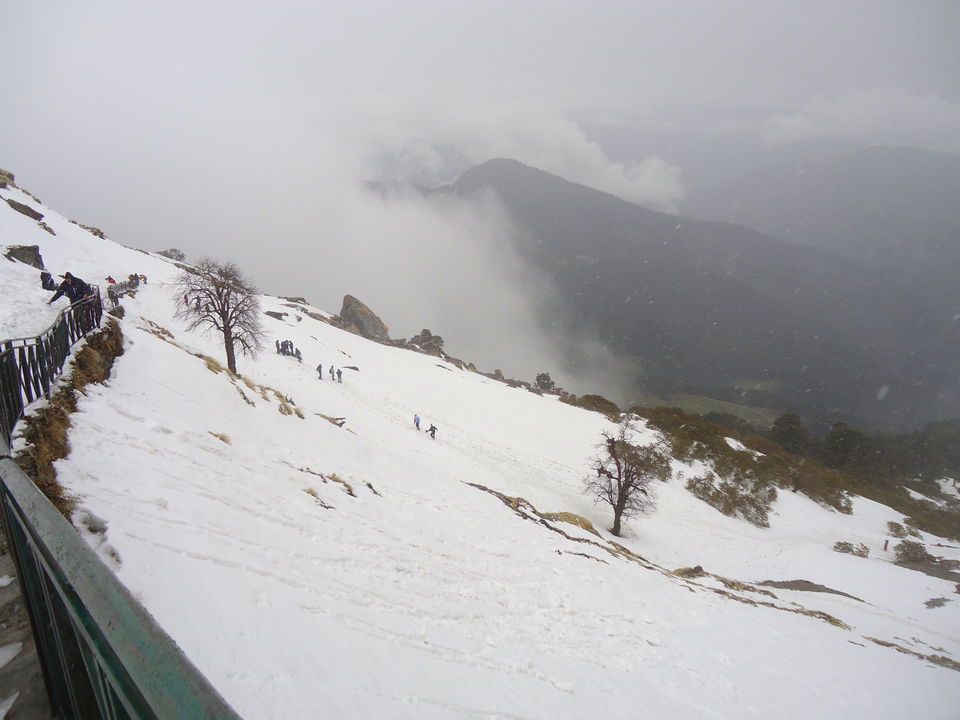 Finally in an hour or so, we reached our destination and the temple was all covered with snow and nothing was visible inside it. We snapped Lord Shiva's name together and promised Him to come again and go for Chandrashila trek as well next time.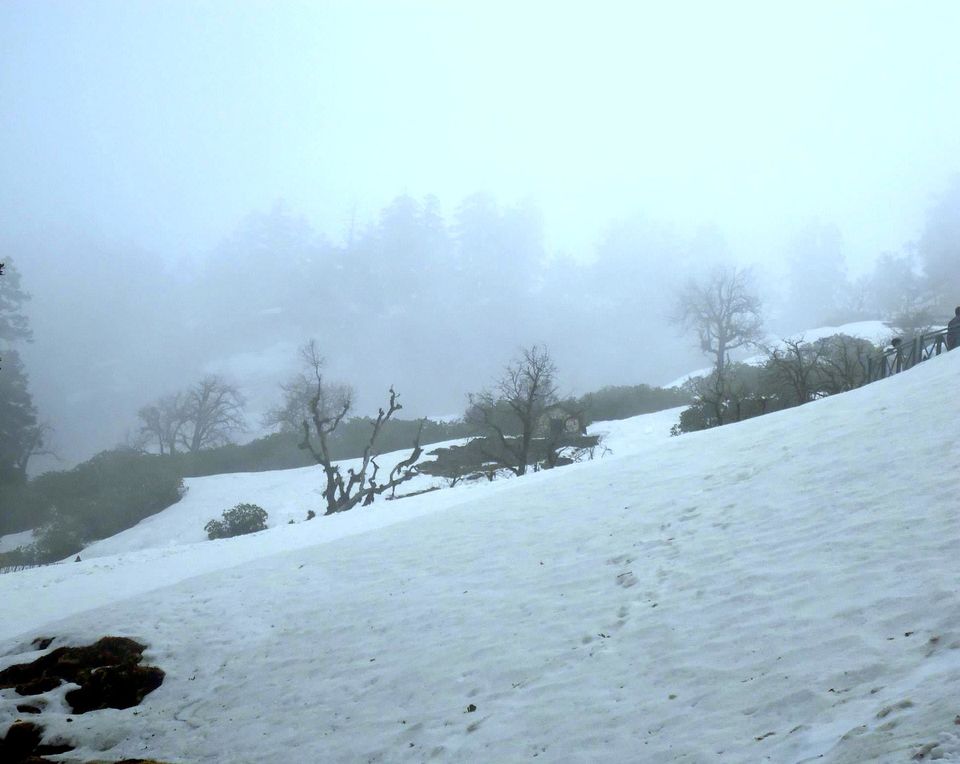 We were bound to come back to the base as soon as possible because the bad weather was suggesting us of heavy snowfall. Any delay could have caused us to be stacked there for days. We had to take some risks and slides in the snow to cover the distance quickly.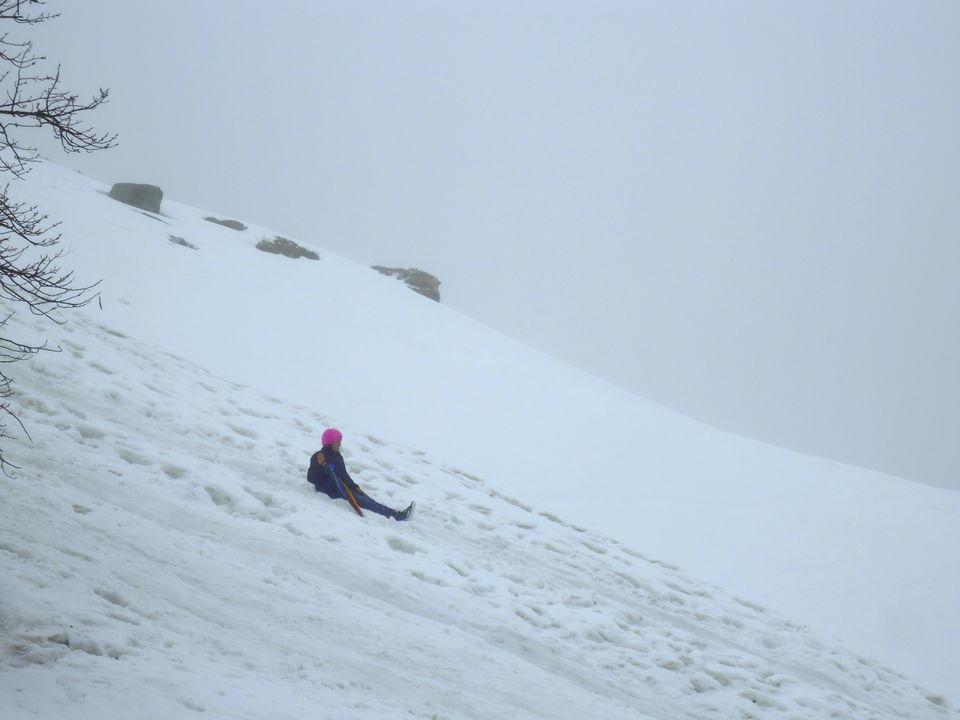 We reached our base camp safely at around 5 p.m. in the evening. It was a great sense of satisfaction for everybody. Thanks to the team of my great friends.For me, it was one of the most memorable and adventurous date with my crush. I looked to the Mountains and thanked them for being so generous and kind during our trek.I would recommend this trek to all the trekkers. Go, conquer the Lord of the peaks and live the adventure for yourself !!
Happy Travelling !!
This post was originally published on 'birdofpassage'.