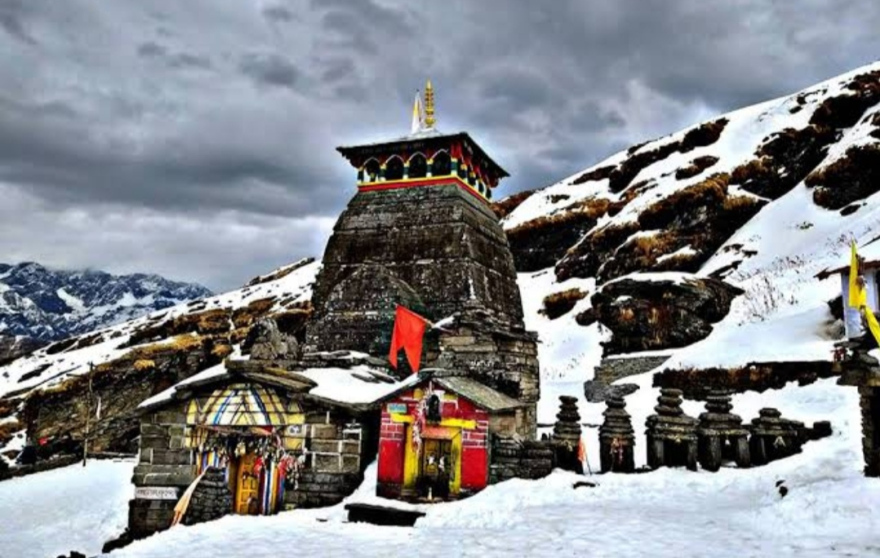 Snow lovers Hola !!
Nature seekers Namaste..
Adventure drivers Bonjour!!
Get ready!! Taking you to the trip to world's highest Shiva's temple. And you can find this Indian glory in the state of Uttarakhand.
U see up, it's a Height of 12000 feet
U see down, 6 feet of snow under your feet
Temperature in minus ( -2 to -10°C)
Snowfall and you slipping and falling down in snow
It was literally a story ofAaj mai upar, asmaan niche..(आज मैं ऊपर, आसमाँ नीचे)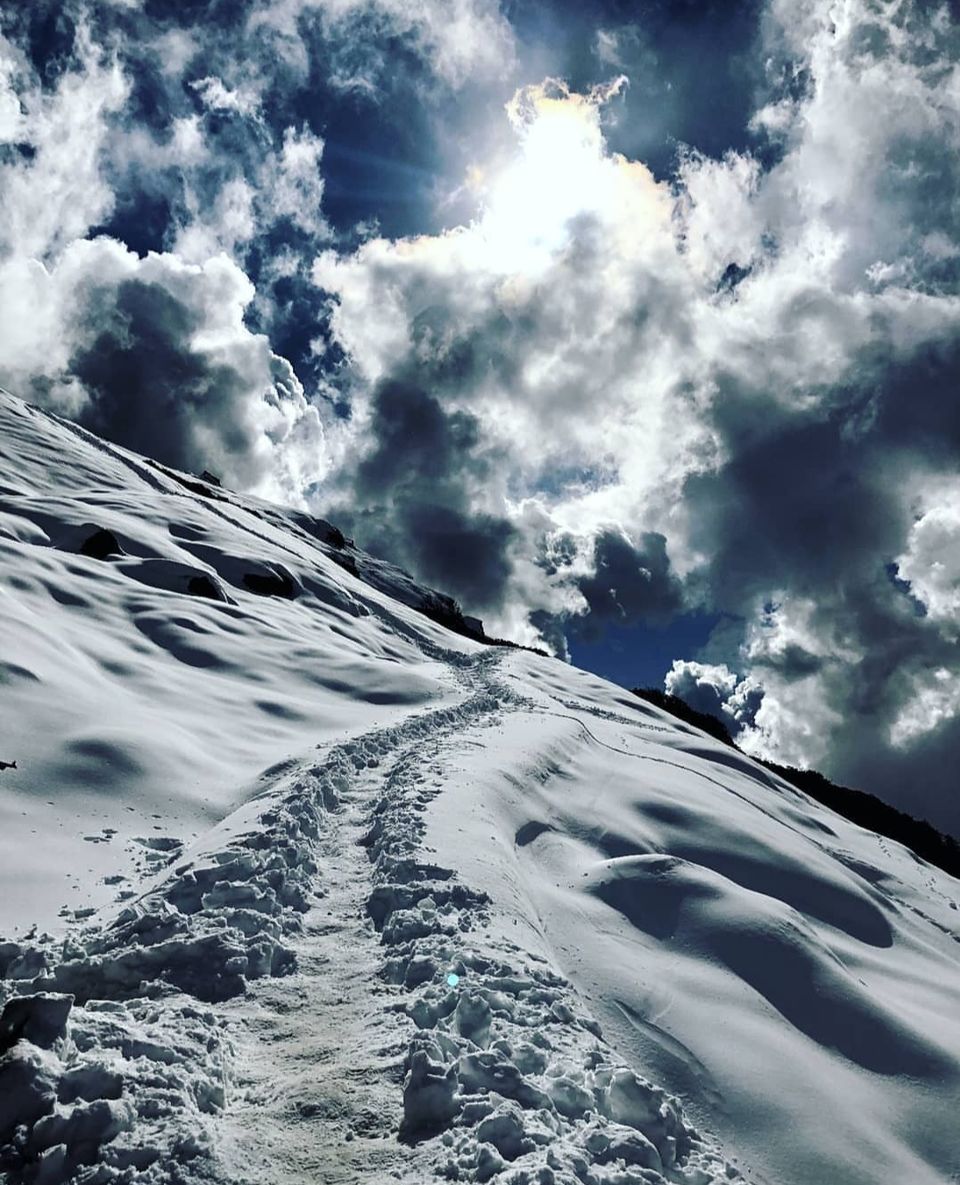 Let's start the journey!!
Trek start point is called Chopta. This place falls in Kedarnath wildlife sanctuary, Uttarakhand. The best way to reach Chopta is to hire a four wheeler which can sustain in snow if you are going in cold weather.Starting from Rishikesh, it takes around 10 hours, with a distance of 170km crossing Devprayag, Srinagar and Rudraprayag. Your road journey will be accompanied with the serene view of river Alaknanda.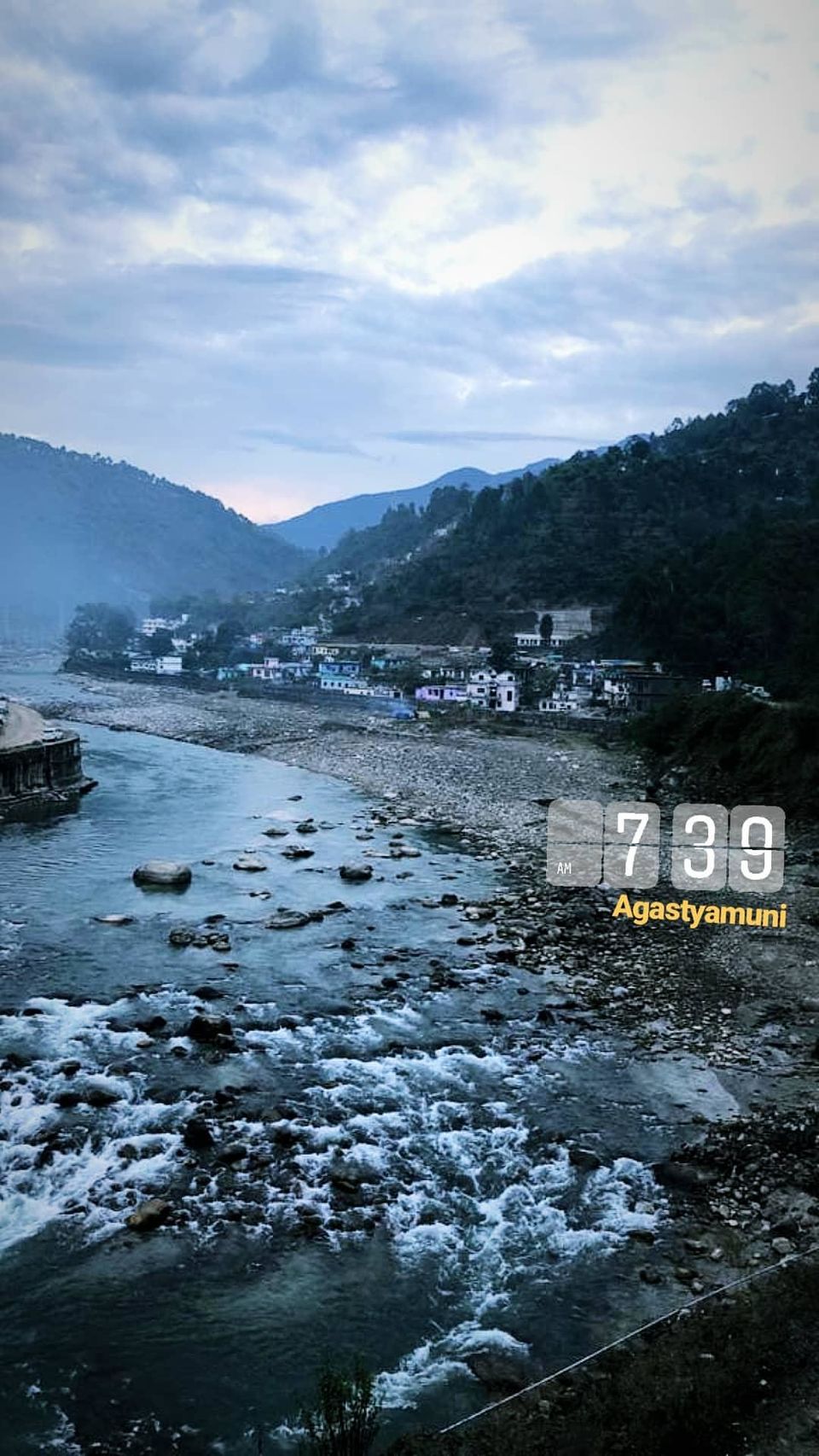 Sunrise view It's advisable to start the trek by morning considering the altitude and the temperature. You can book a camp which is properly equipped and clean with the warmth of great hospitality.Good and hot food with solar-electricity available. And the host are always available with a jug full of tea. The best thing is the rent. Inclusive of every service, it is nominal. Wollah!!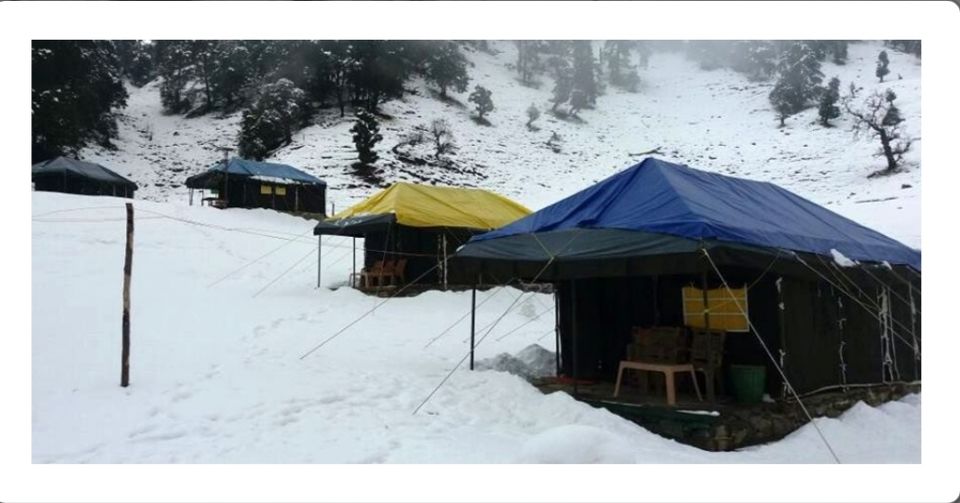 Indeed it was trip which will engraved within. So, I would encourage every adventure seeker to plan this trip and feel the bliss and lifelong experience.
You can get more of it on my Instagram handle @arya_wings. Thanks for stopping by to this blog!!
Camp view There is entry fees of 75₹ where you can find shoes, socks and trekking wood sticks on rent in a cheap price.
The National Geographic Experience the weather on top can change super-fast. I, in the month of December, experienced the sun going behind the fog. Then deep fog which will make the things, in distance of 30 meters invisible. Then the super chilled wind resulting in snowfall, freshest snowfall ????.This all happened in the span of 2 hours making the journey memorable.In that chilled wind with no further visibility, it was hard to keep up the motivation to step ahead. But we did it and we were rewarded with bliss ????!!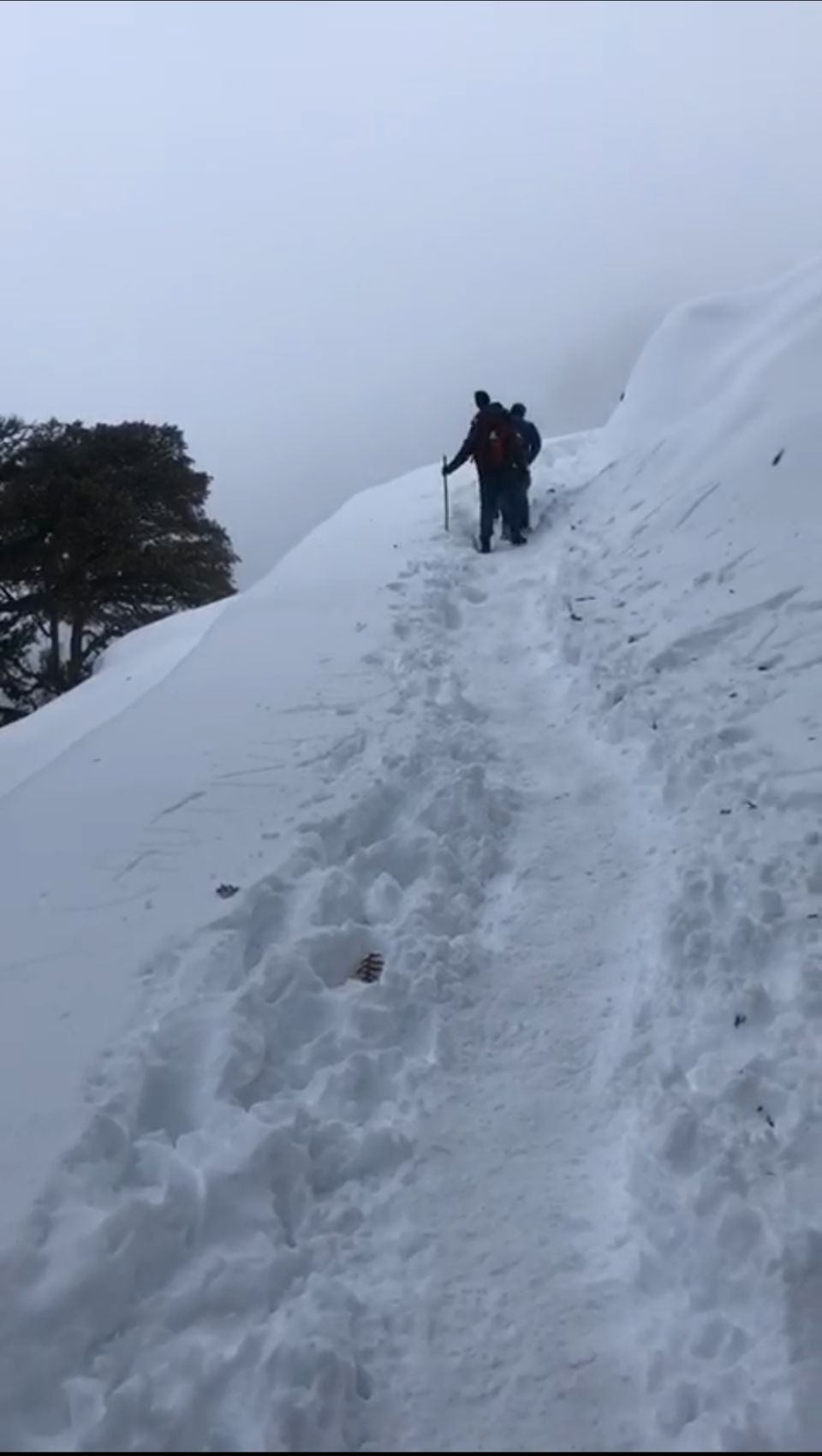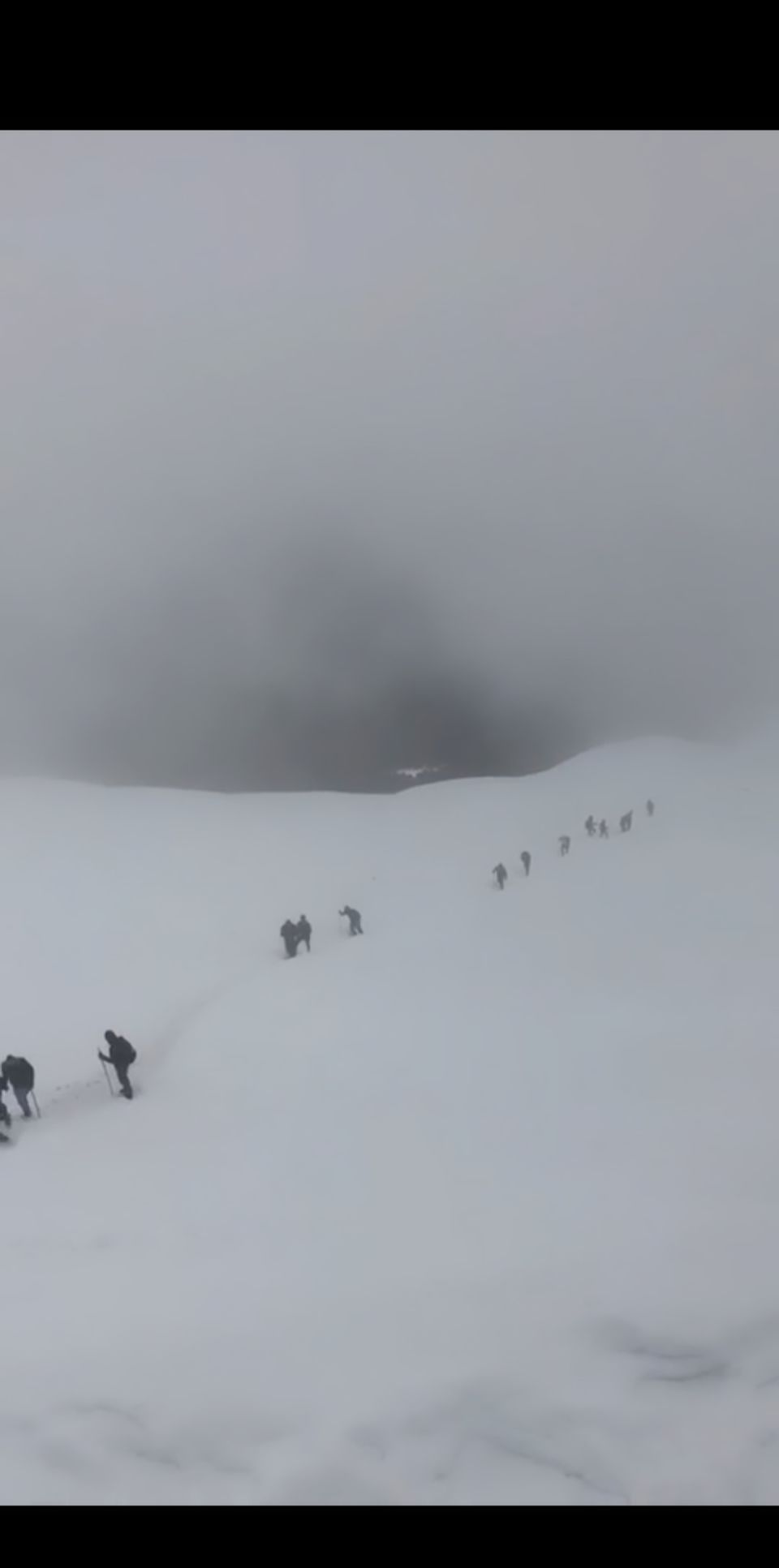 I was lucky enough to catch the sunset view in chopta which will give you nothing other than peace. And then we rested and survived in the camp in temperature of (-10°C). Yes it was that low !!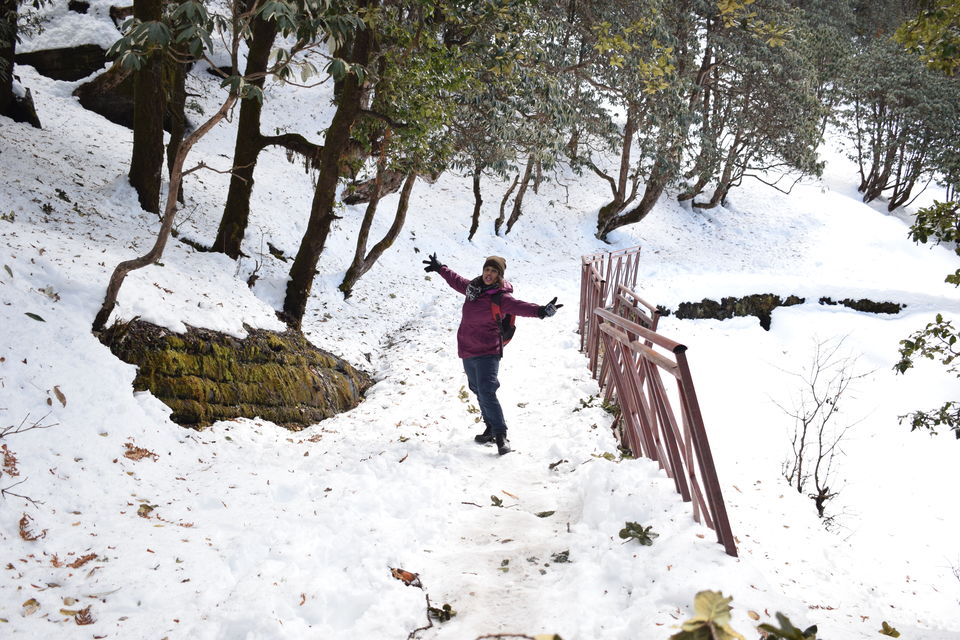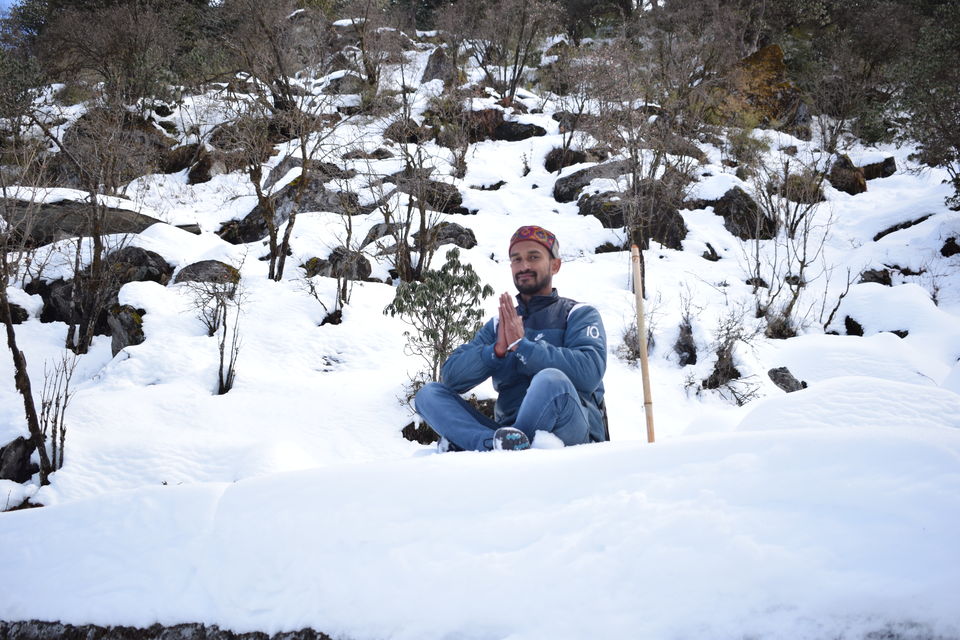 It is 6 km of steep hill trek. Snow and the weather make it hard and interesting. You can slip on the snow very easily if you don't be careful all the time( because I fell a lot ????).We should carry ample water and tangy chocolates to keep our throat non-dry. Don't forget to eat ample for the energy required.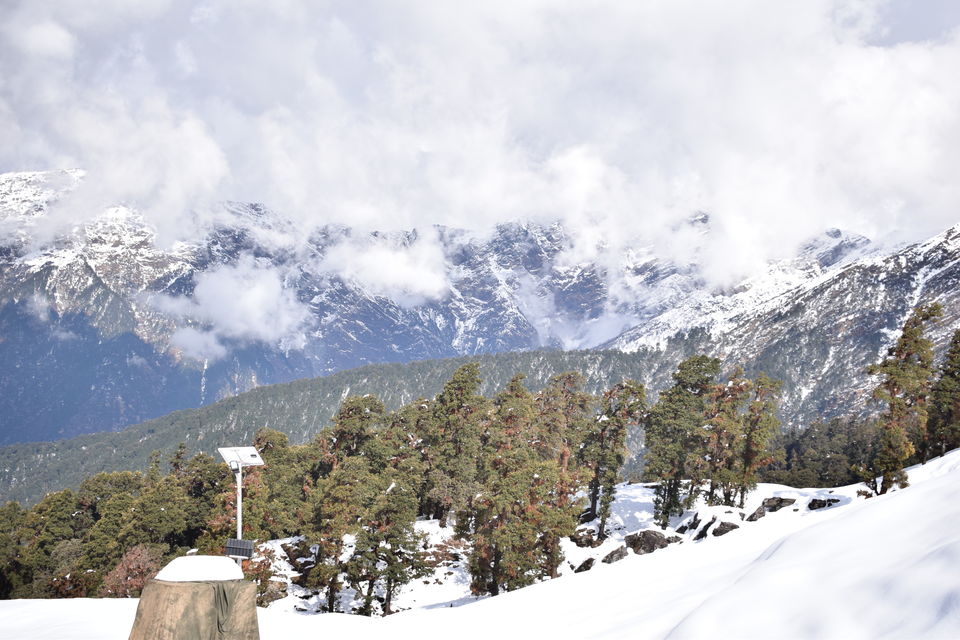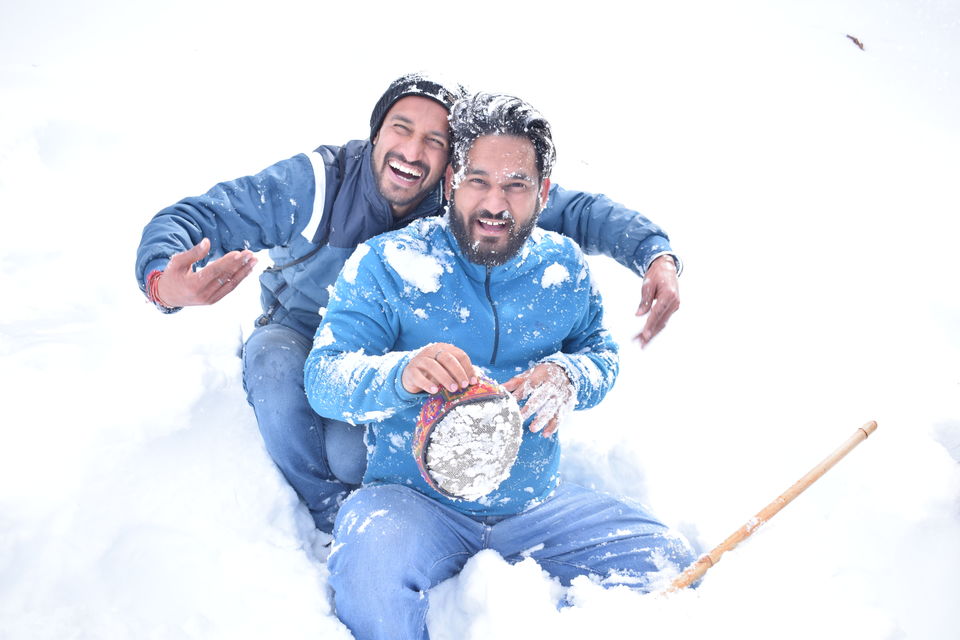 Enjoy the view,have fun and keep going. As you go ahead the snow thickness increases till 6 feet, where you need your stick the most.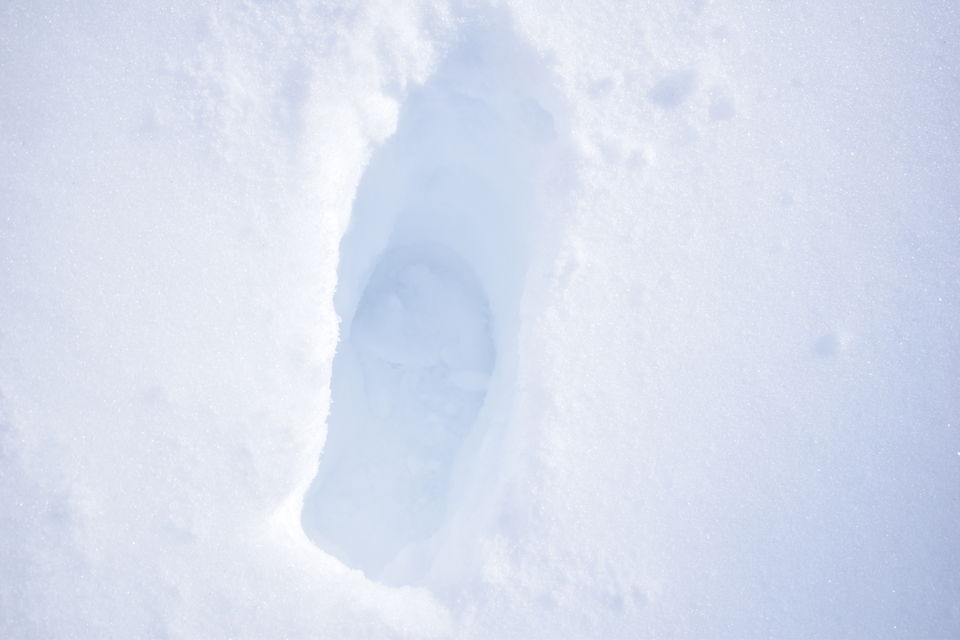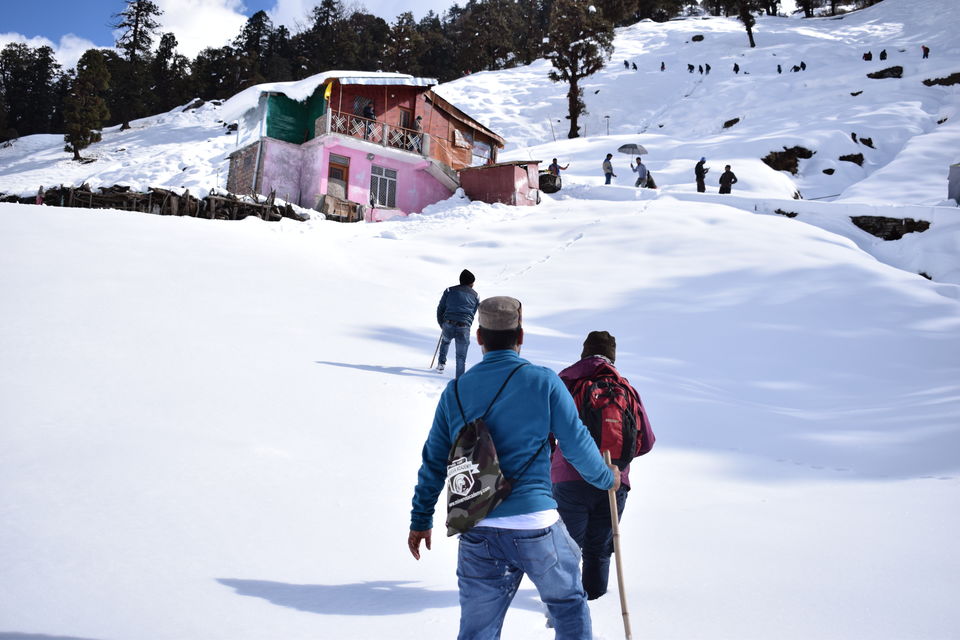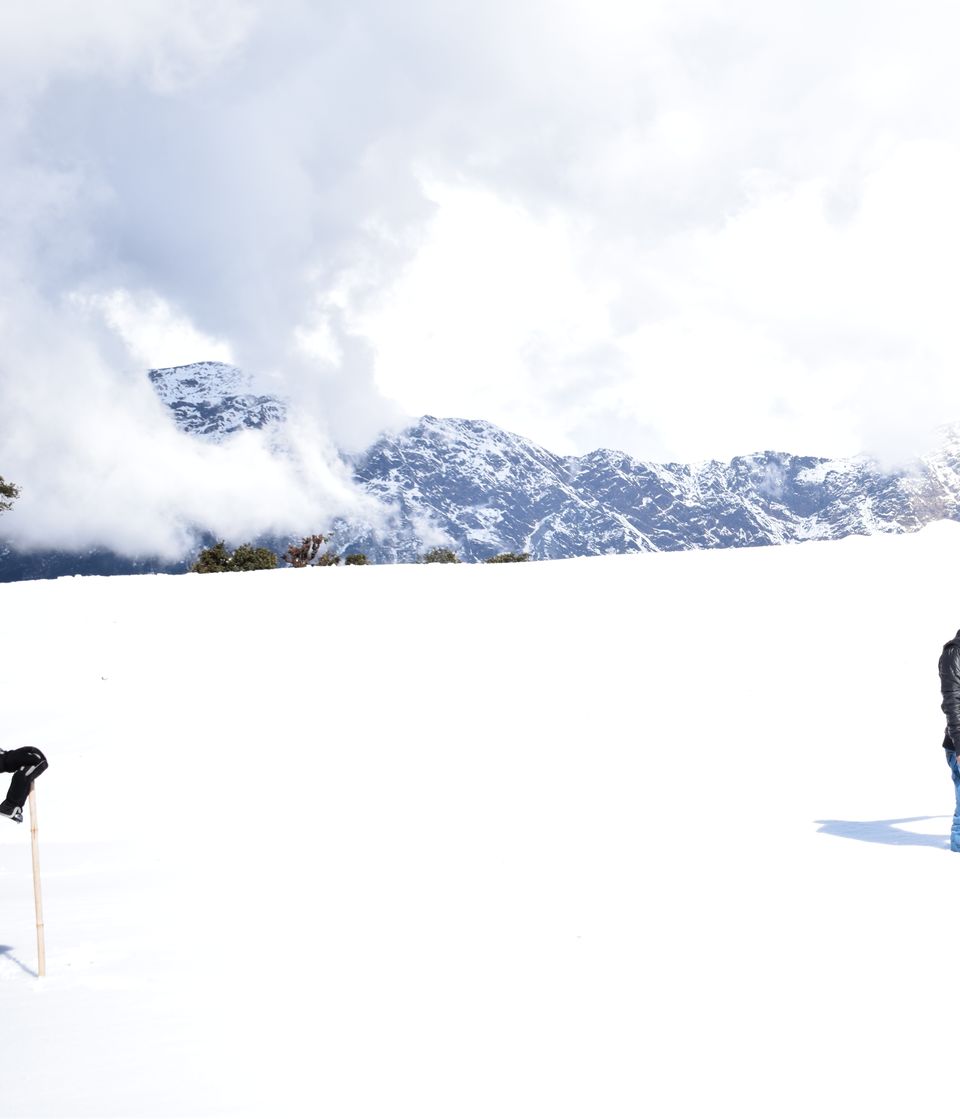 Nearing the temple, the trek land is too steep. You gotta use your hands to hold the snow and balance your self. In our case, the snowfall gifted us the fresh soft snow, due to which we were going down in the snow. We had to press the snow with our hands, making it hard enough to step. Drinking water from fresh snow is fun given that weather. Give it a try !!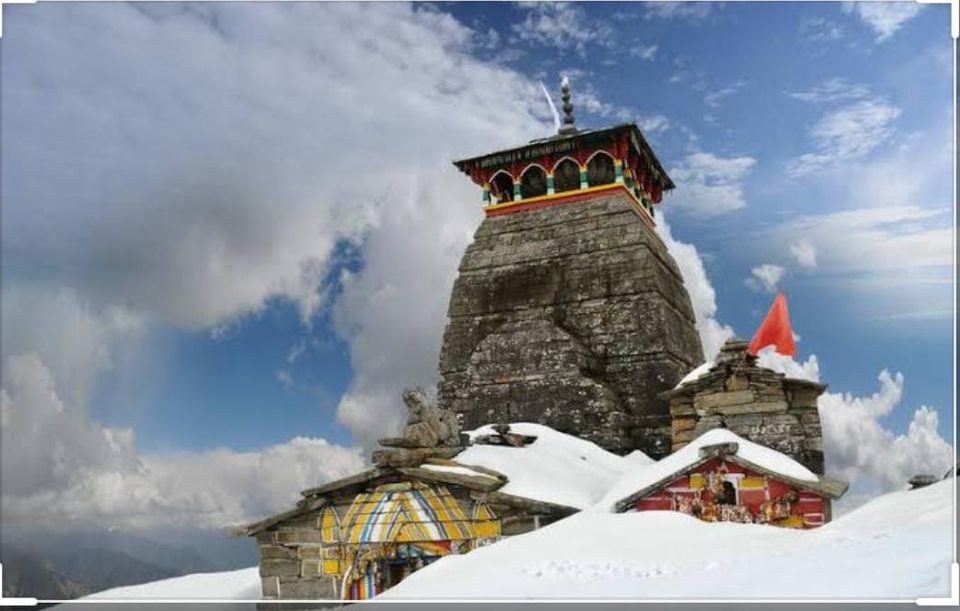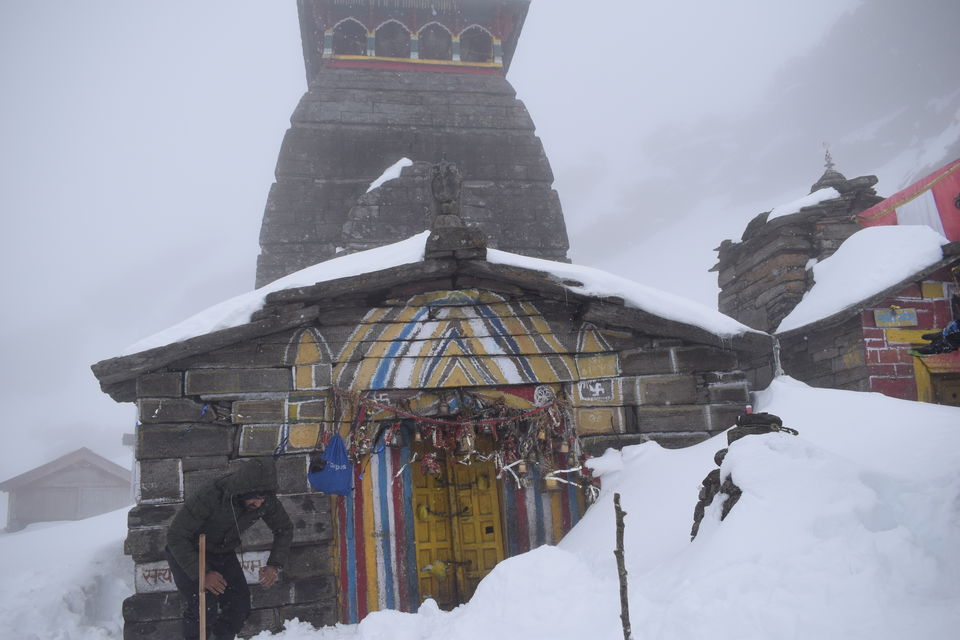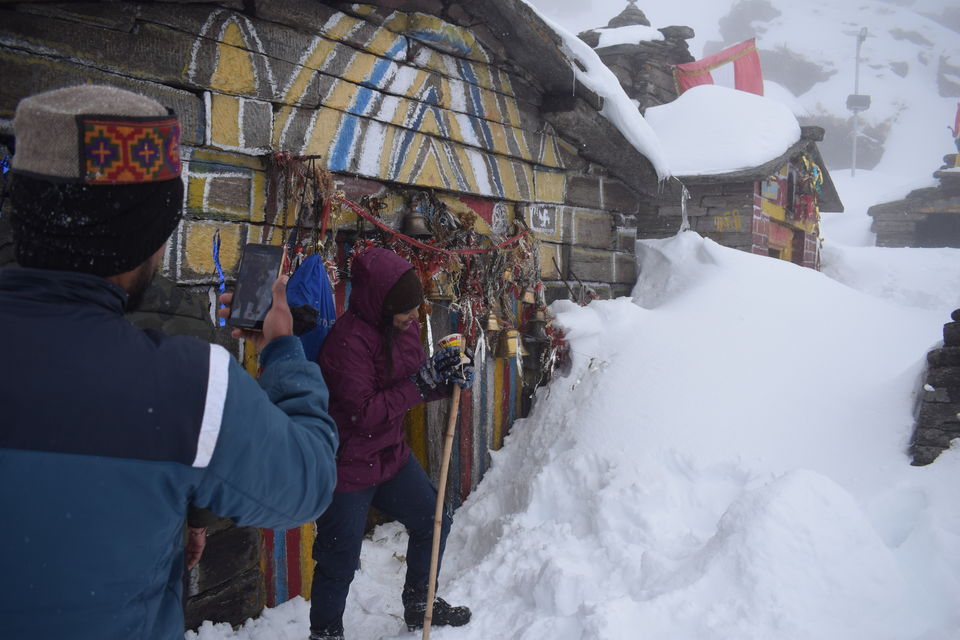 The legendary story of the Tunganath temple is in association with the epic Mahabharata. Vyas rishi said to have told the pandavas that they were guilty for killing their own brothers in the war and the sin that they have created will be excused only if lord Shiva pardon them. The search for lord Shiva began by the pandavas and Lord Shiva decided to avoid them. In order to avoid the Pandavas, Lord Shiva disguised himself as a mighty bull and took shelter underground. Thus, the places where the parts of bulls are found are designed into a Shiva temple. Likewise, Tunganath temple is said to have erected as the bull's hand was found in there.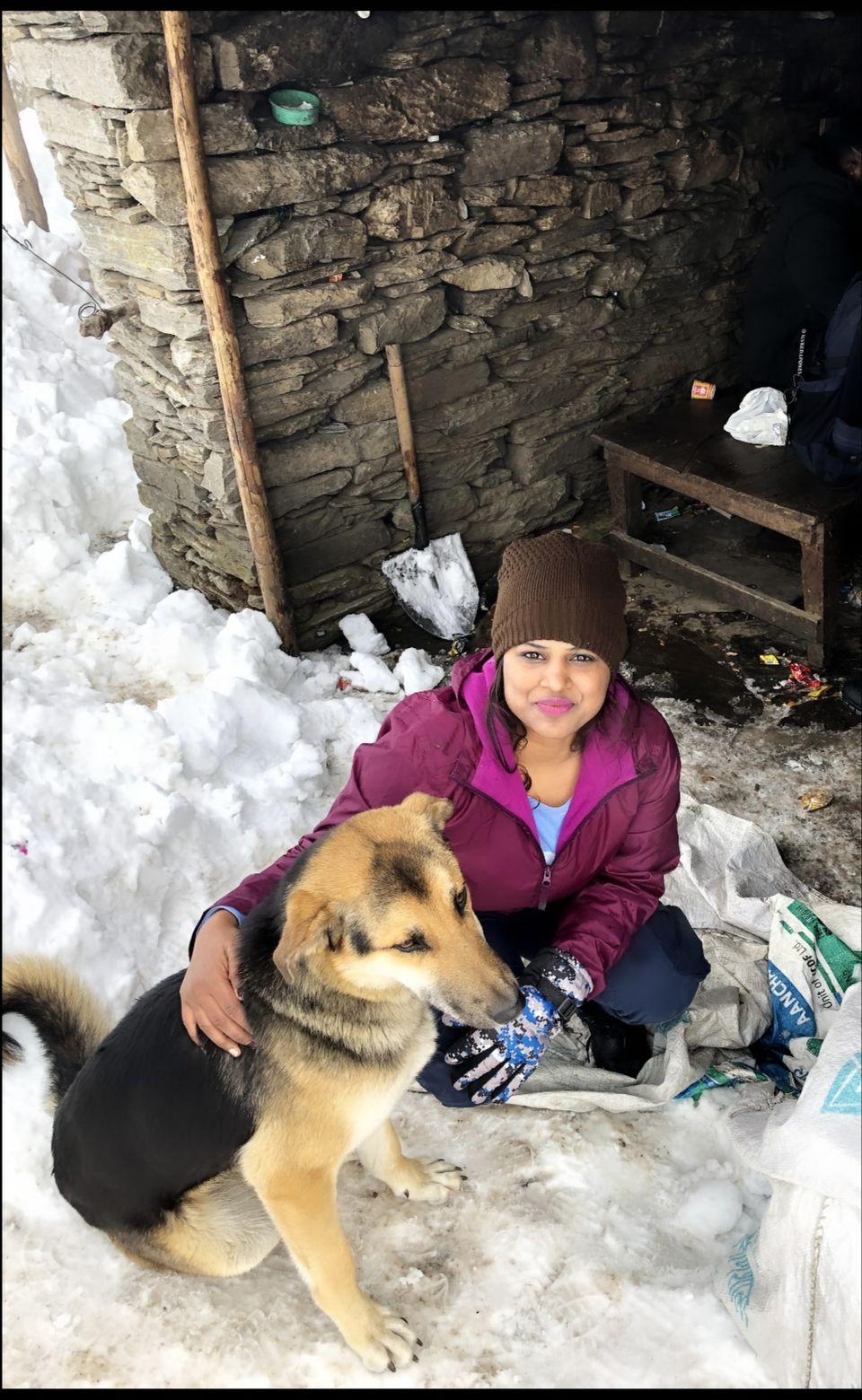 Can you see this dog. This friendly dog is always near to temple welcoming all the tourist.Amazing right !!