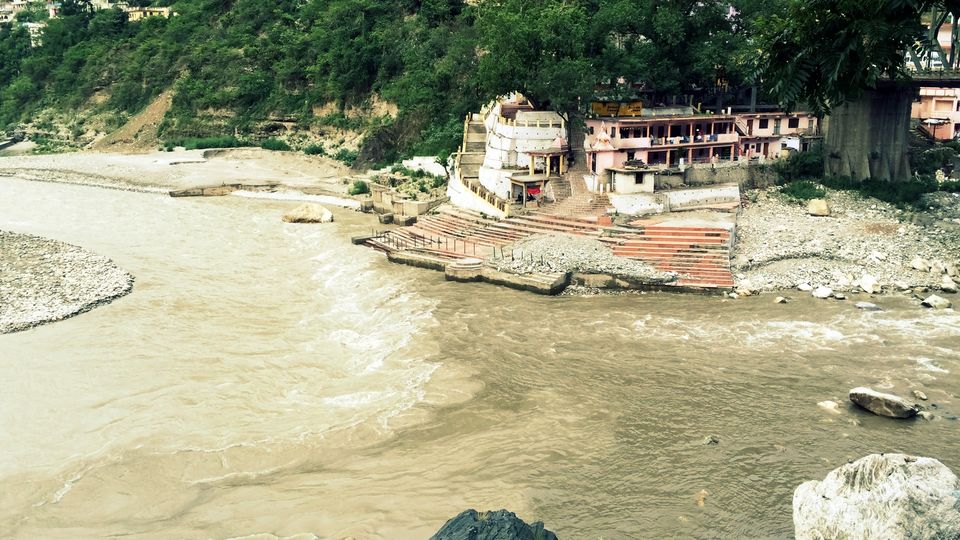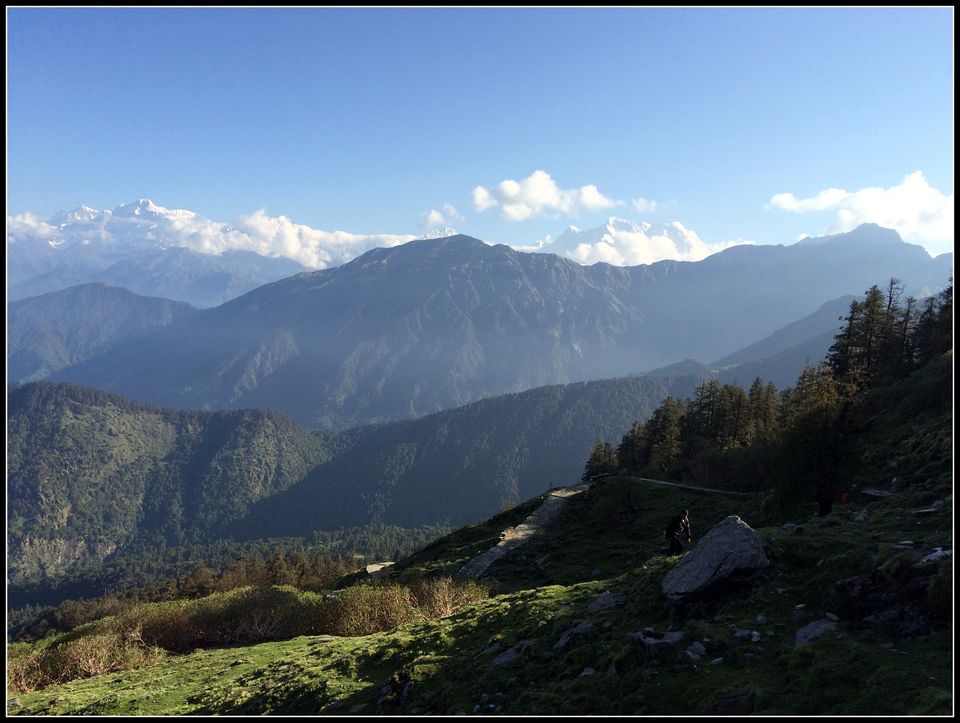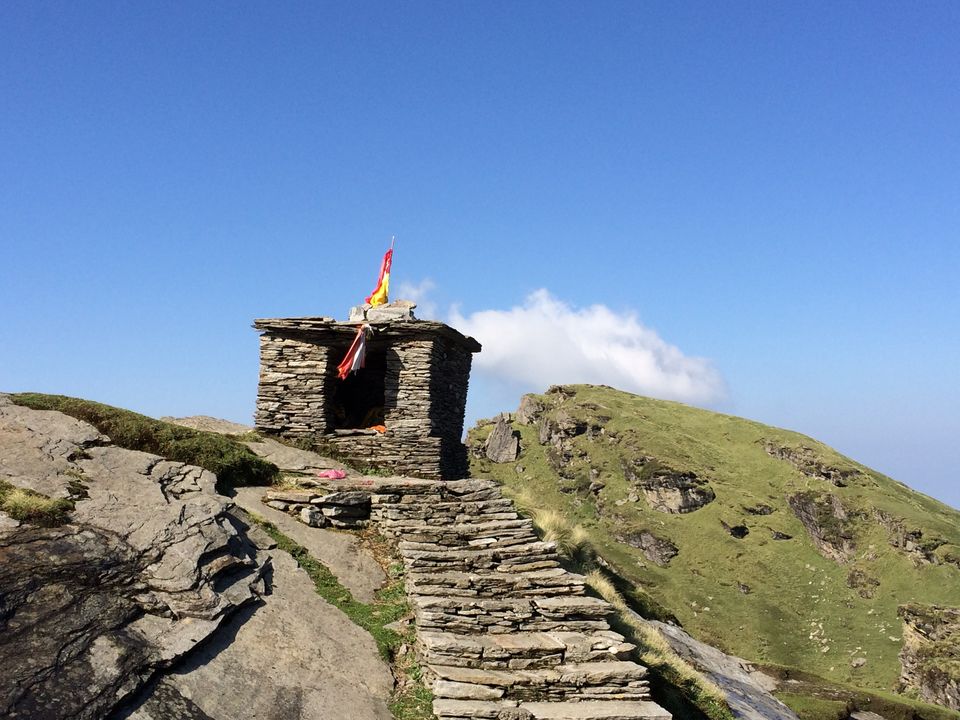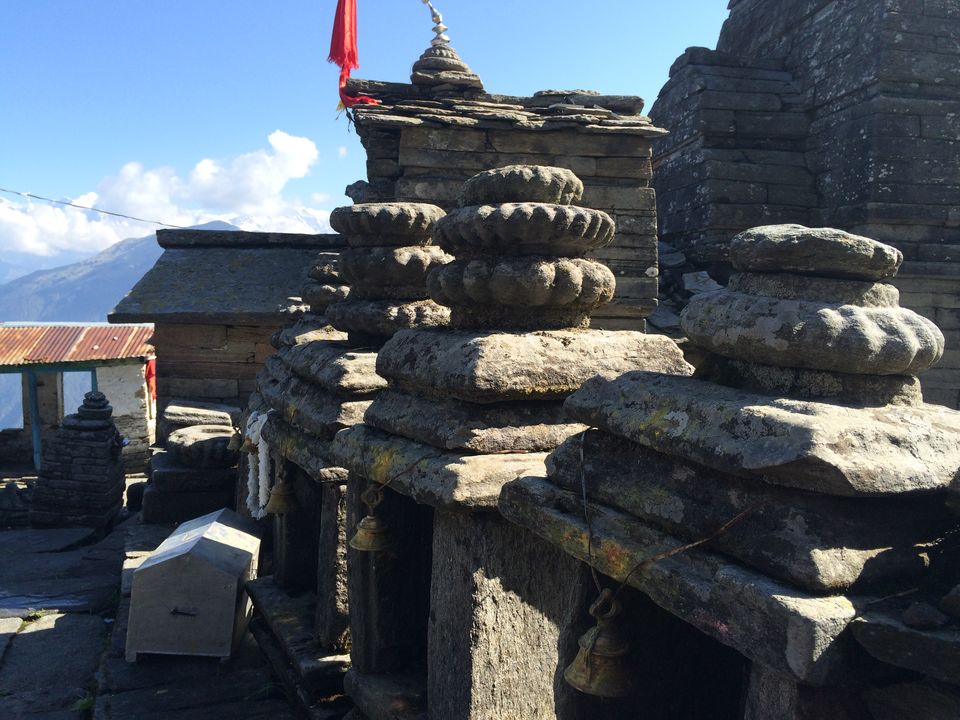 From the daily chores of life I was looking for an escapade. I was looking forward for the journey which can not only give me the sense of adventure but also touch the inner of me spiritually. My intuitions drive me towards only one name which  was there in my mind from quite long time…..Rudranath. We decided upon Tungnath and Rudranath; two of the Panch Kedars. Tungnath was the highest temple located at 3680m while to reach Rudranath shrine,  trek was about 20 kms.
We had to start from Jodhpur. When I checked through Google maps it indicated journey of approx 1300 kms followed by trek of 45-50kms; ….. the road was definitely long…... But every journey, no matter how long has to start with the single step. And we decided to take that step.
Sun was brimming with the hotness as we started driving down from Jodhpur. As we left behind the brown sands we were able to reach Delhi by evening. Next morning our destination was Ranikhet. We started from Delhi for this small Cantt station nestled in the Kumaon hills. Entering Uttaranchal our paths were washed down by the sudden gust of pre-monsoon showers.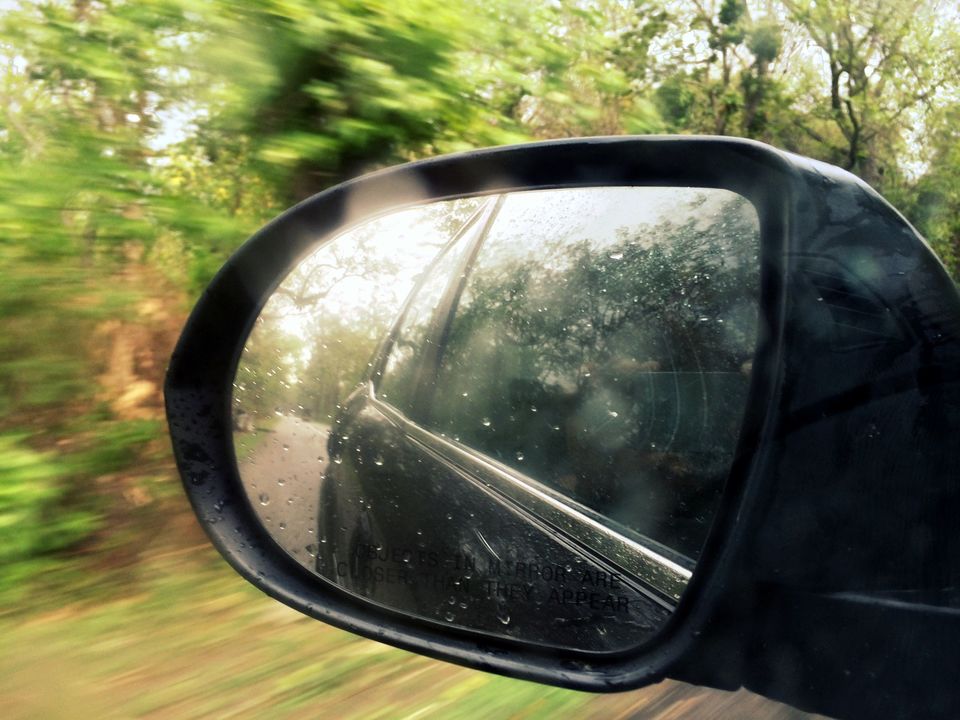 We reached Ranikhet by sunset and were greeted by unusual cold. 3rd day our journey started towards the Gharwal hills and destination was Gopeshwar via Gairsain and Karnprayag.  Accommodations are easily available at marginal prices. Also there are direct bus services from Dehradun and Rishikhes to reach Karnprayag.
It was the fourth day of travel and I was excited that finally our trek was to start. We booked a taxi from Gopeshwar to Chopta (45kms) and started with the breaking of dawn. We started from Gopeshwar and finally reached Chopta early morning. Road was almost single way covered with the dense deodar tress on both sides. We could see sparkling sunlight through the trees. Driver was the local lad who told that in winters road is all covered with snow. Few lodges and hotel are available at Chopta too.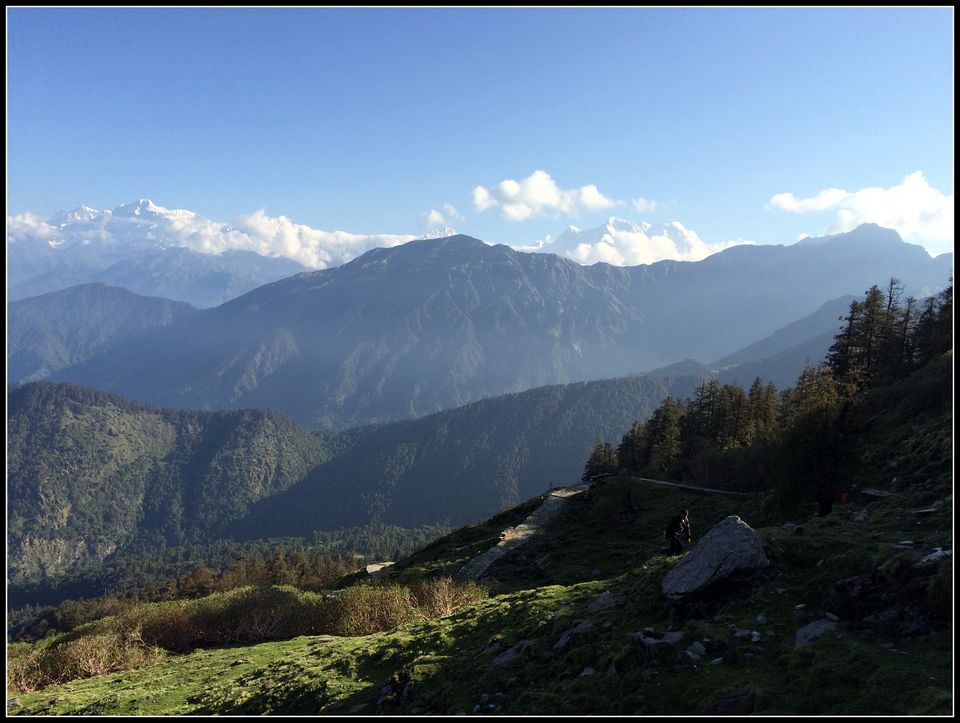 It was the breath of fresh air which was intoxicating and hypnotizing  my senses, when for first time I started to walk along the dense rhododendrons, pine, deodar trees and started trek for Tungnath. Snowcapped peaks of Himalayas were playing hide and seek at every turn of path. My skin could feel the touch of cold air and a passing wave left a shiver in me.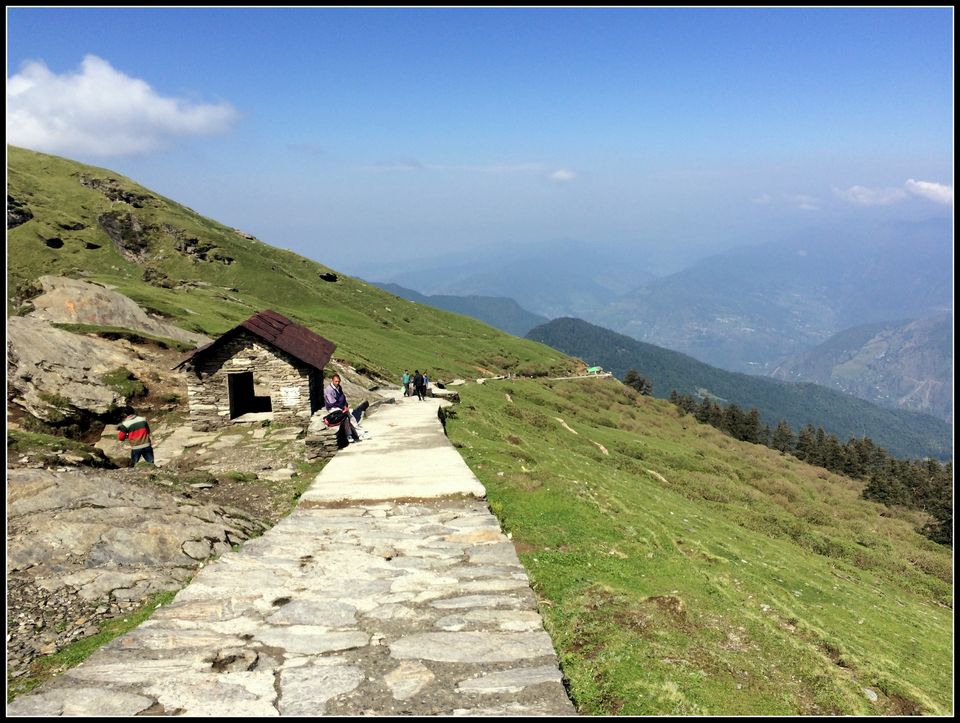 Path is well paved with gradual slope. Some tea stalls are well placed at every km. One can see the end of tree line and starting of meadows. Another 2.5 kms away from Tungnath is Chandrashila climb. Tungnath Temple is believed to be Mahabharat era, thousands year old build by Pandavas.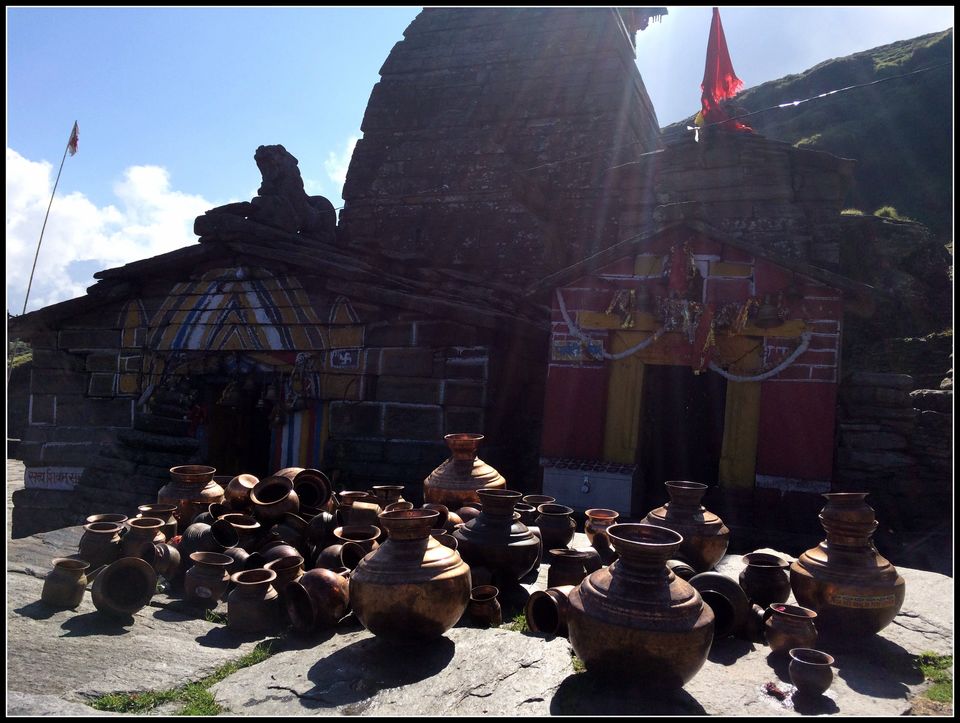 The place is easy to reach and surroundings wears a green blanket of divine beauty embellished by lofty Himalayas. I could understand now, why this land of Himalayas is known as Devbhoomi. we wanted to stay longer but we couldn't …. we had planned next trek to Rudranath on the same day as soon we get down from Tungnath…..which was supposed to be longer and difficult one.