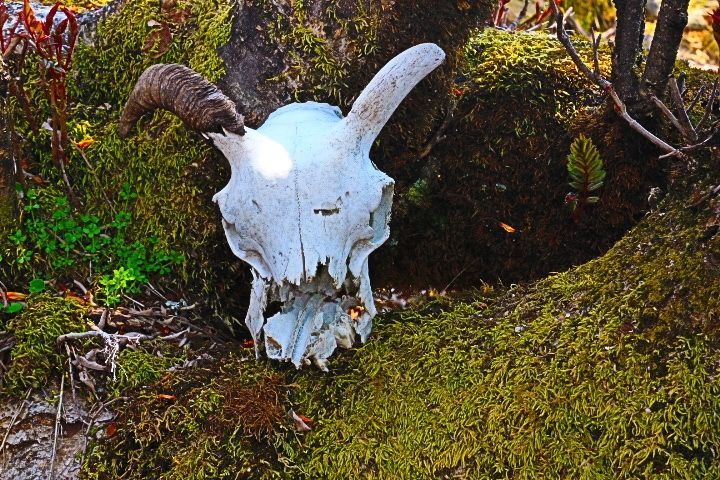 Started for Dehradun from Delhi around 6pm reached Dehradun at 11:30pm. Stayed for night there.
Took bus for Chamoli-Joshimath from parade ground Dehradun @7am. This the only public transport for Joshimath. So you need to book a seat in advance. It's a 8 hr long journey Alternatively you can take bus for Rudraprayag which has more frequency. From Rudraprayag reach ukhimath and from there to deoriataal.
If you are the one of those having deep pockets
You can book a cab from Dehradun for the whole trip.
After reaching Chamoli head for chopta. From Chamoli last bus for chopta is around 4:45 pm.
If you miss the bus take shared cab for Gopeshwar (last such cab is 6pm). It takes 40min and ₹20 for Gopeshwar.
From Gopeshwar you need to go to mandal which is 22km and last bus for mandal is 6pm (same bus which leaves Chamoli at 4:45pm).
Reached mandal around 7pm and no further public transport was available for chopta so had to stay at mandal. Mandal is calm , small village located in Mandal river Valley.
Additional benefit is you can trek up to Mata Ansuya Temple from Mandal. Stay at Ansuya Hotel Mandal.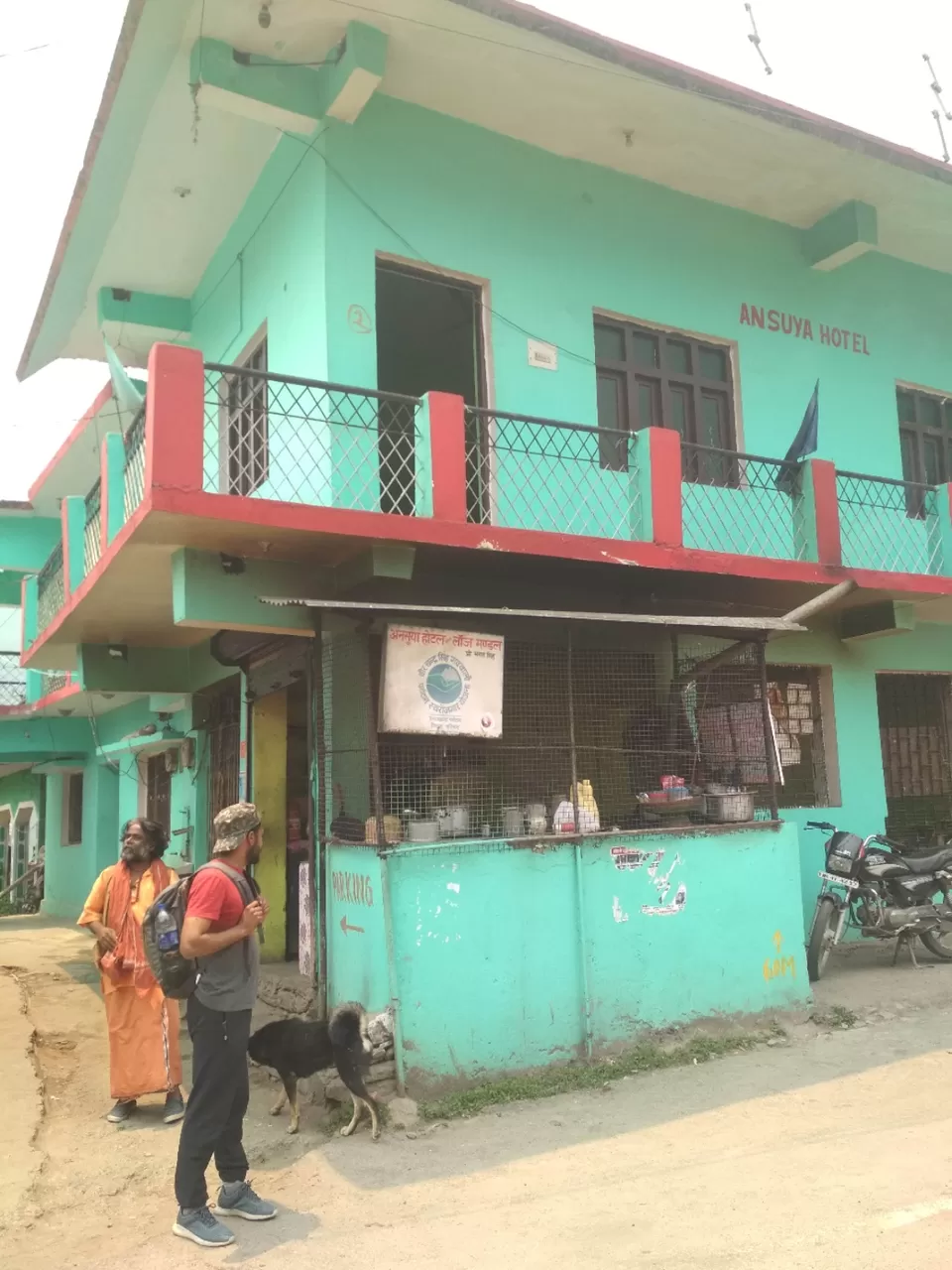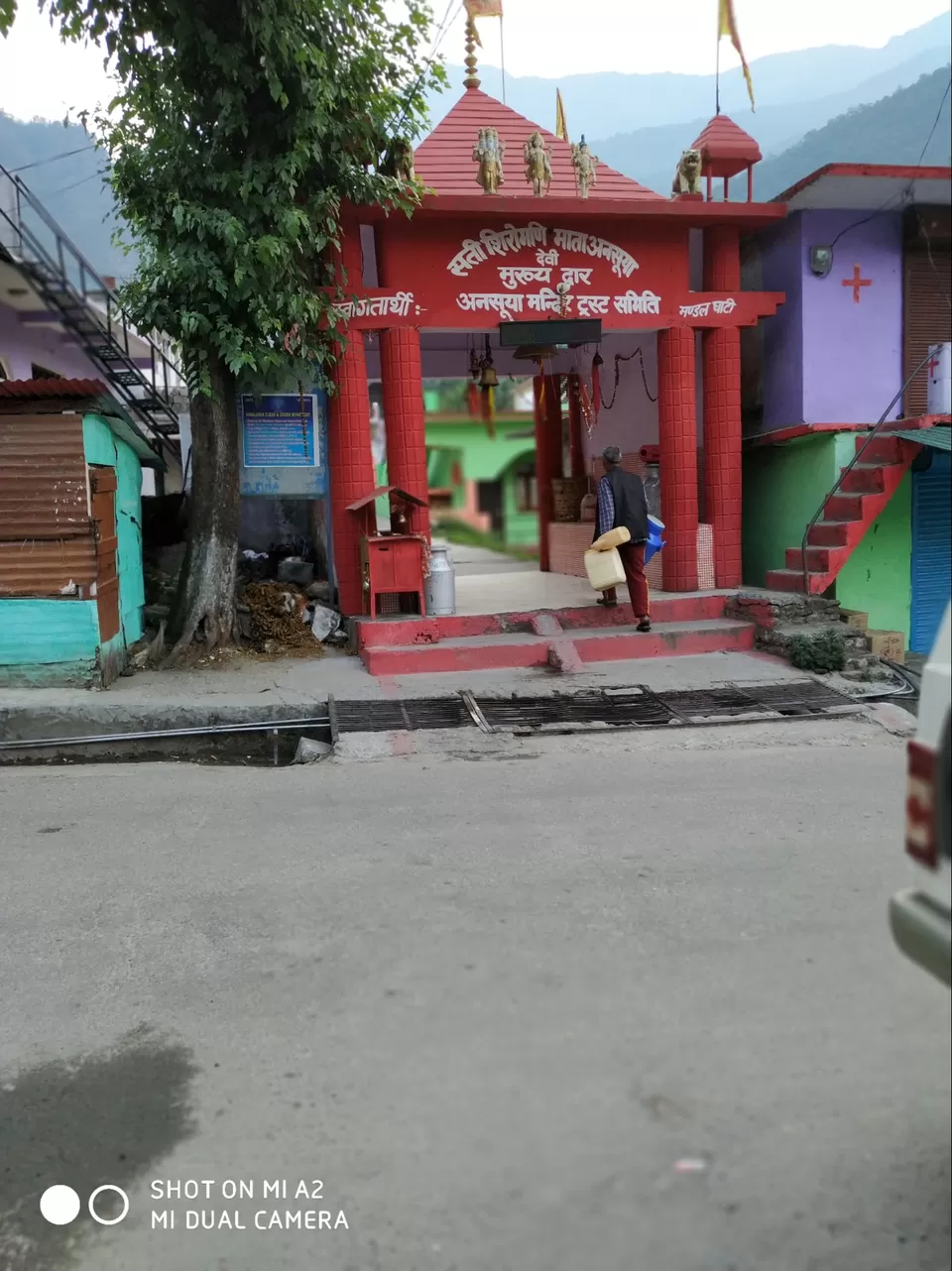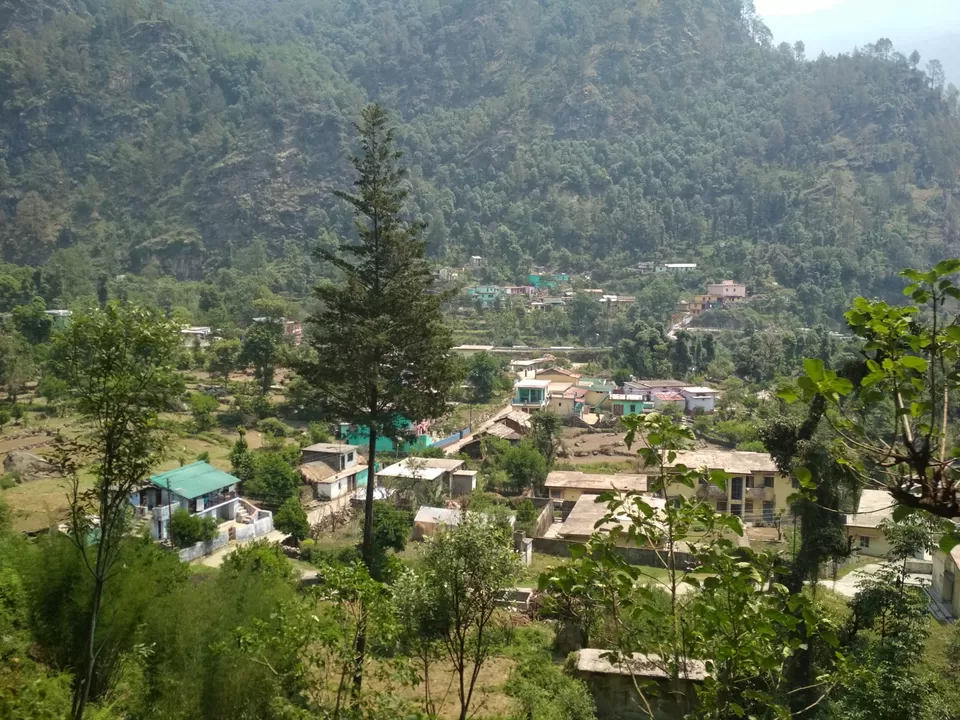 In evening walk down to Mandal river , which flows hardly 100m from Ansuya hotel's backside.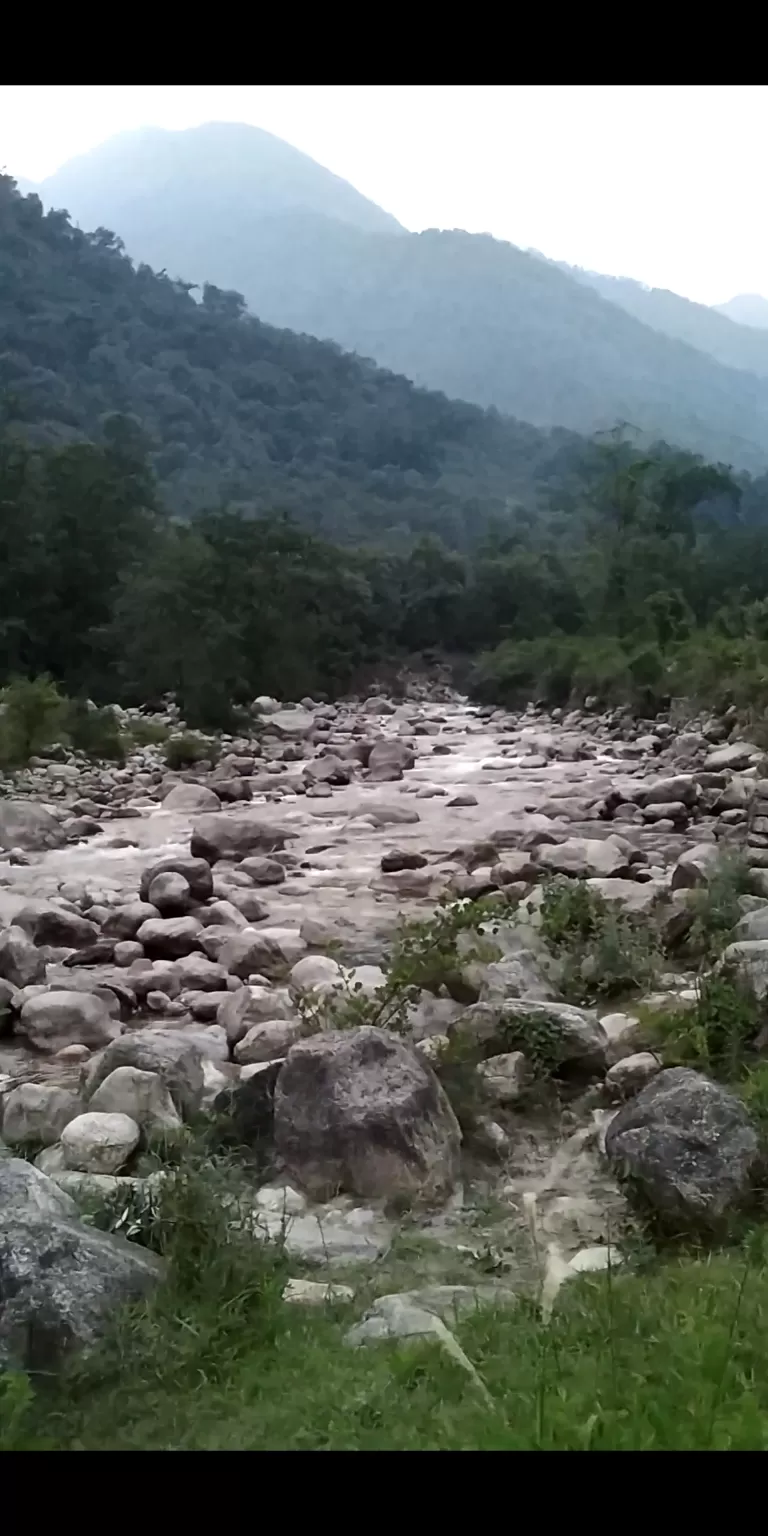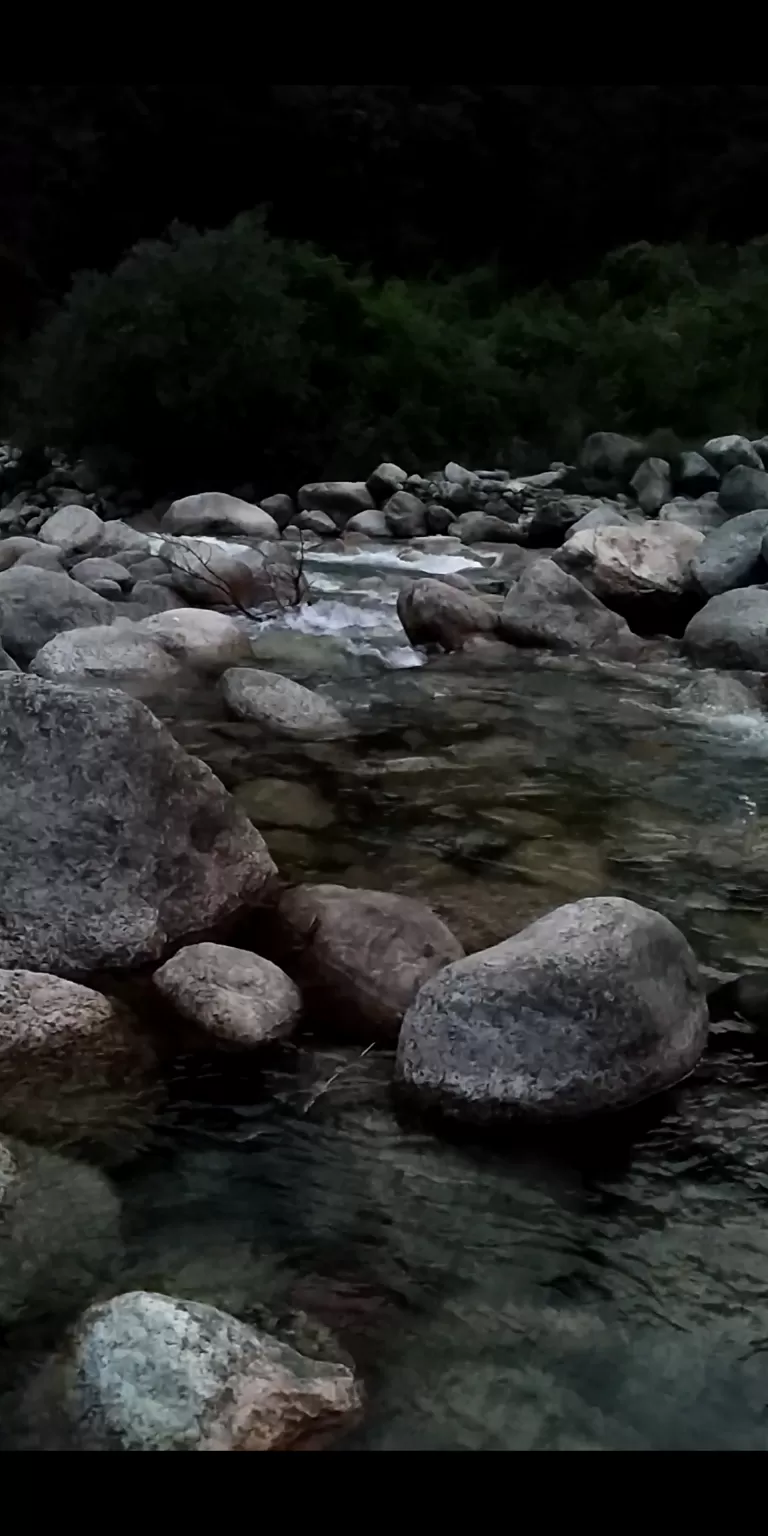 Start early for chopta next day. Chopta is 23km from mandal. You need to hire taxi for chopta as bus is very late. Generally taxi driver charge ₹1500. Look out for someone who is already going to chopta and negotiate ,you will get a better deal( got ourselves for ₹400).
From chopta trek is around 4km. The trek is paved, wide and very easy by trek standards. Reach Tungnath ,bow down to Lord Shiva.
You will find 4-5 hotels and simple tasty food there. You can stay for night there if you like.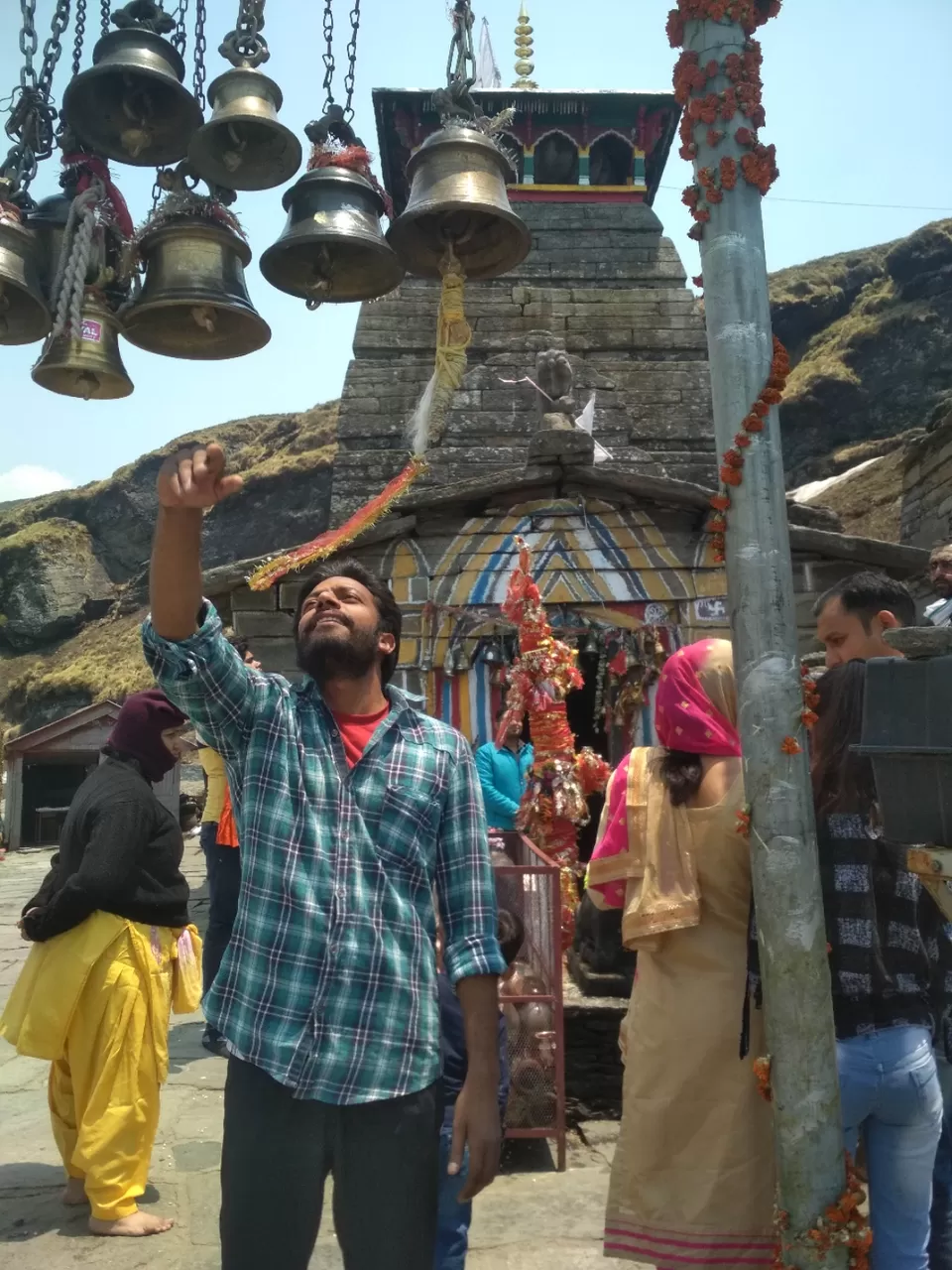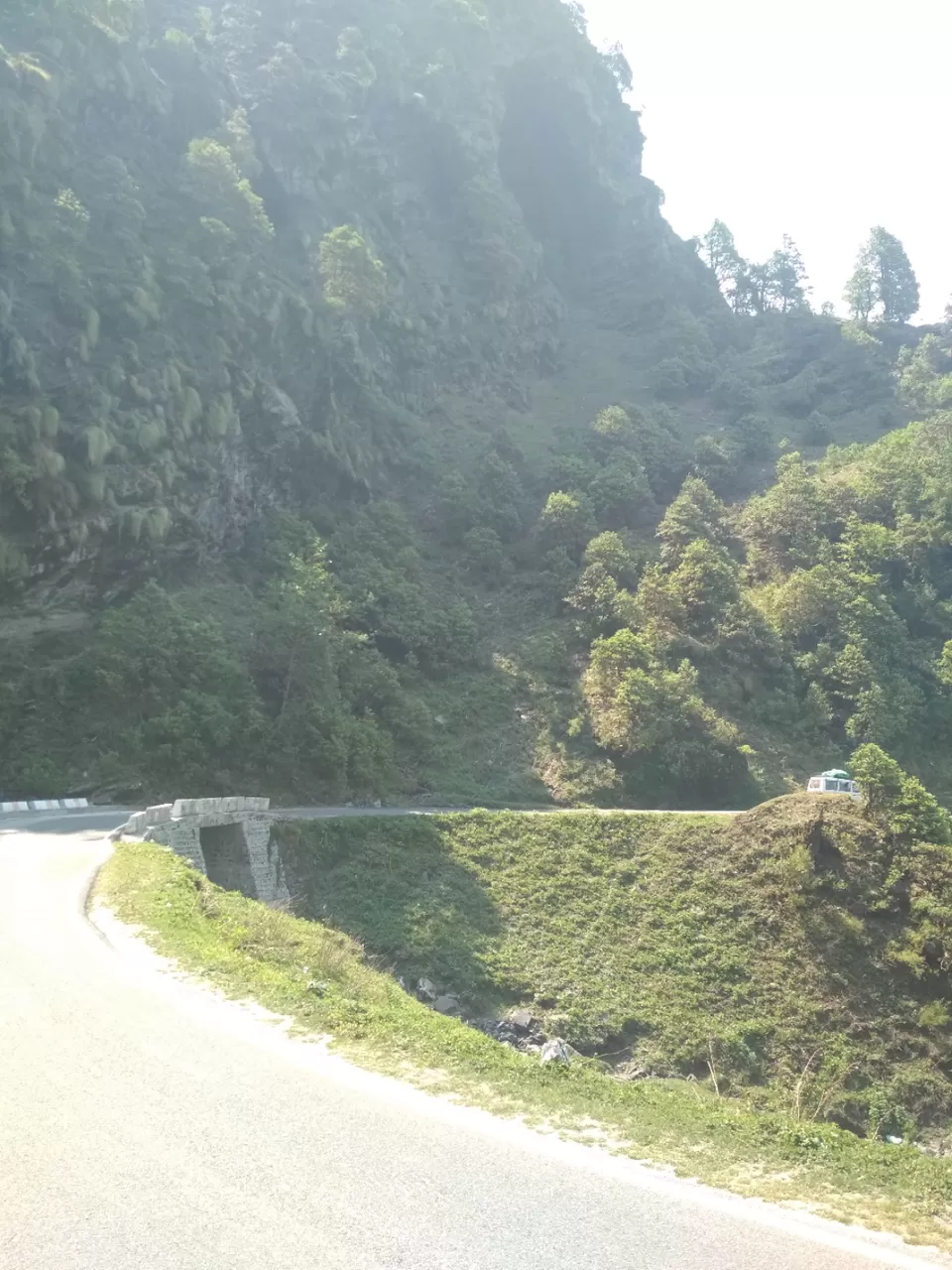 Explore the surrounding area. Soak in the view it offers. Feel humbled by the majestic Himalayas.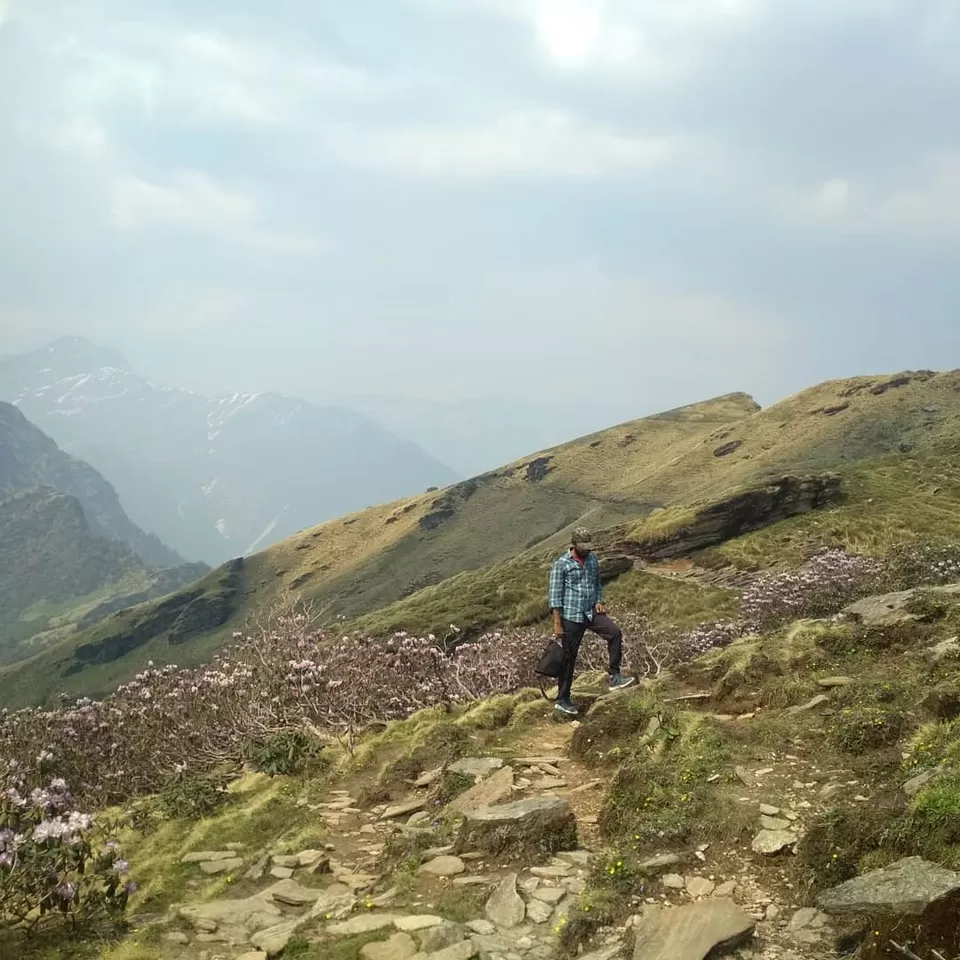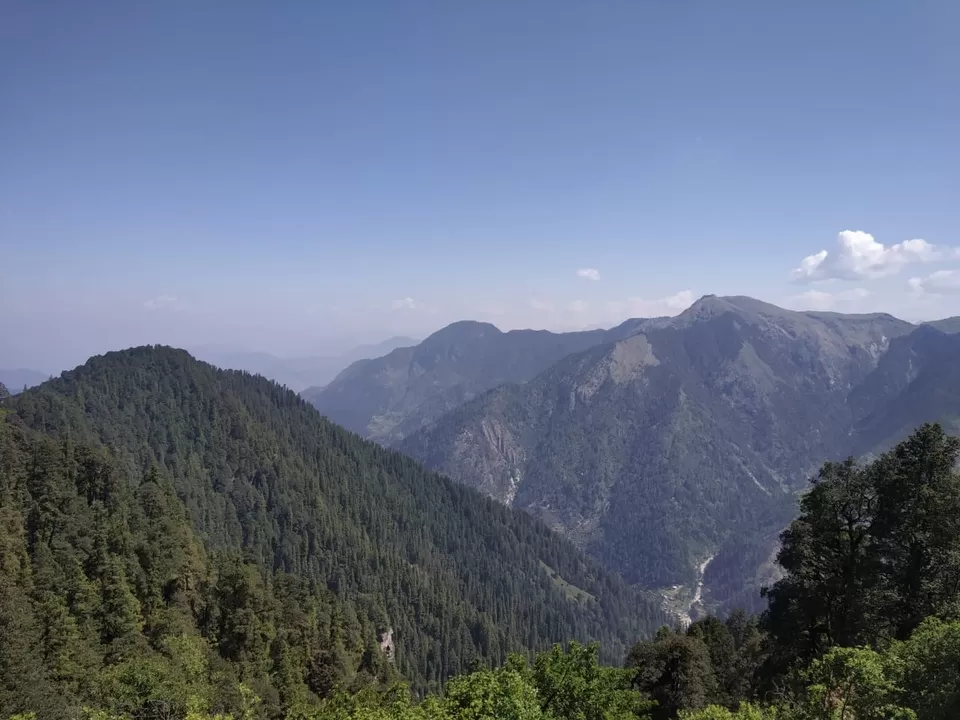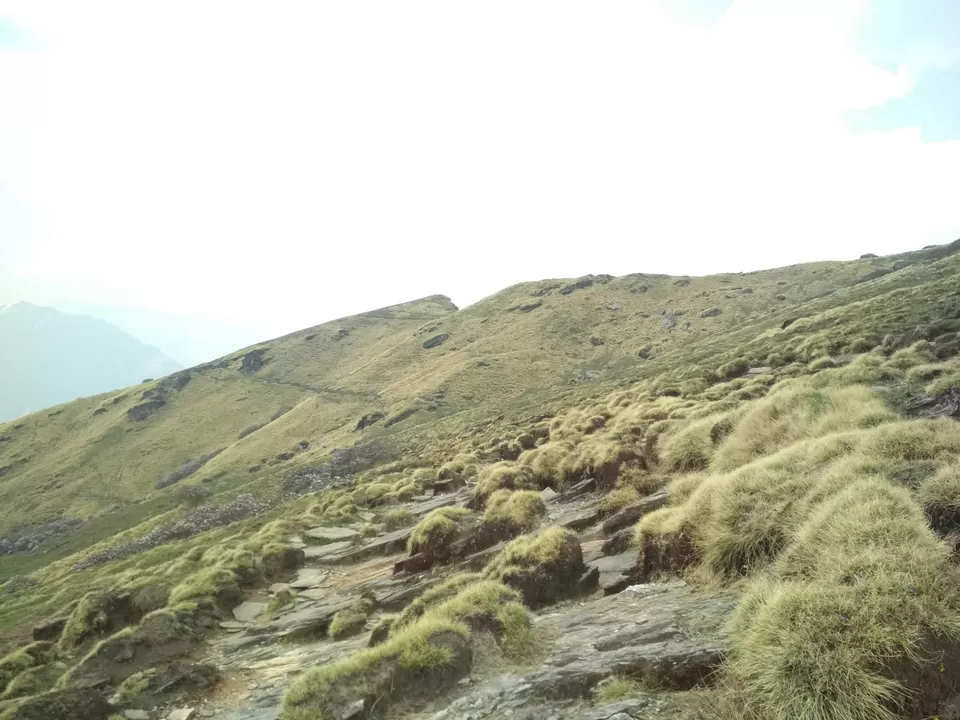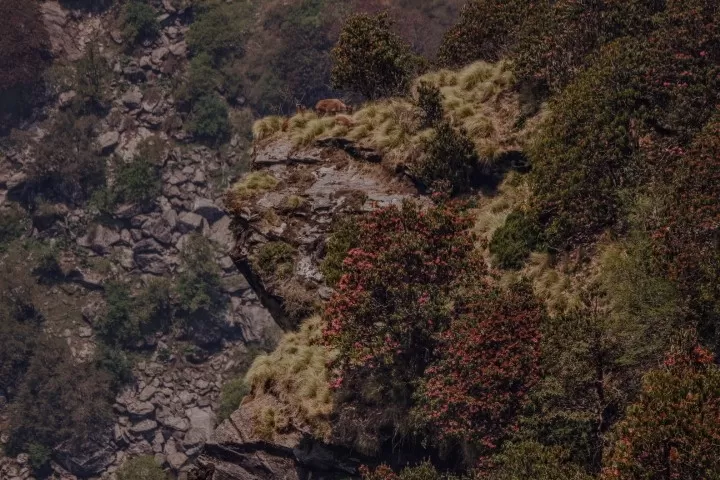 Wake up early to witness sunrise from the summit CHANDRASHILA . Trek up from temple in 30 min you find yourself at the top. Enjoy the view of sunlight painting the snowcapped peak of Kedarnath, Kedarnath dome, chaukhambha, trishul. If clouds are kind enough you can also see Nanda Devi.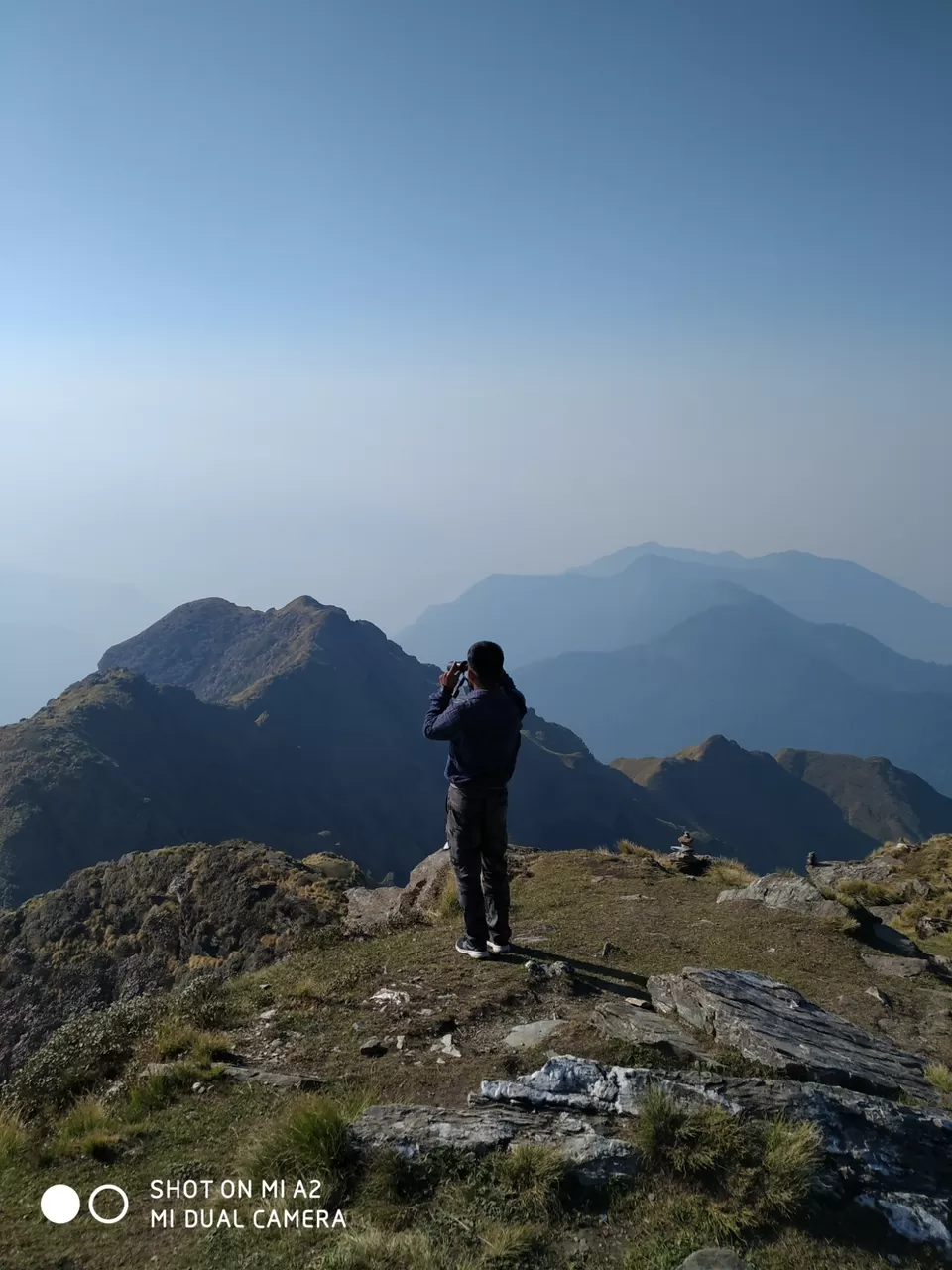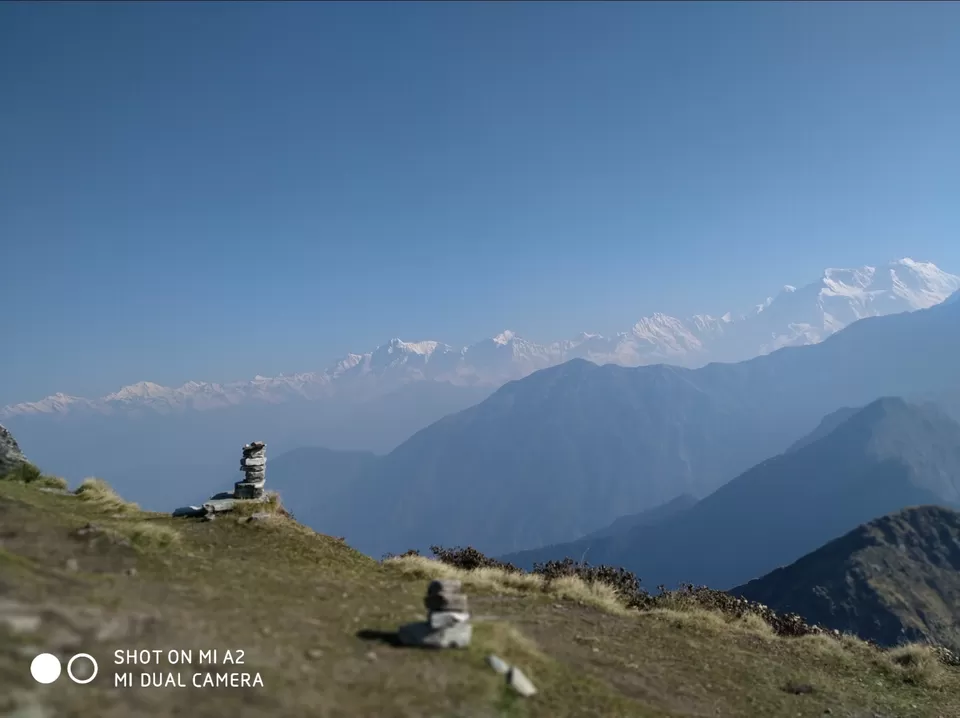 Head back to Tungnath to start the trek back.
Start by 9am and you will find the public transport.
You can take alternate route via ukhimath - rudraprayag-dehradun which is shorter.
HIGHLIGHT OF THE TREK IS THE WILDLIFE.
IF YOU CAN TREK DURING SILENCE OF EARLY MORNING AND HAVE THE EYES FOR SPOTTING YOU CAN SPOT HIMALAYAN TAHR, ROSE FINCH, MONAL,PIKA, MAGPIE, SWIFT AND MANY MORE(I SPOTTED THESE ONLY).