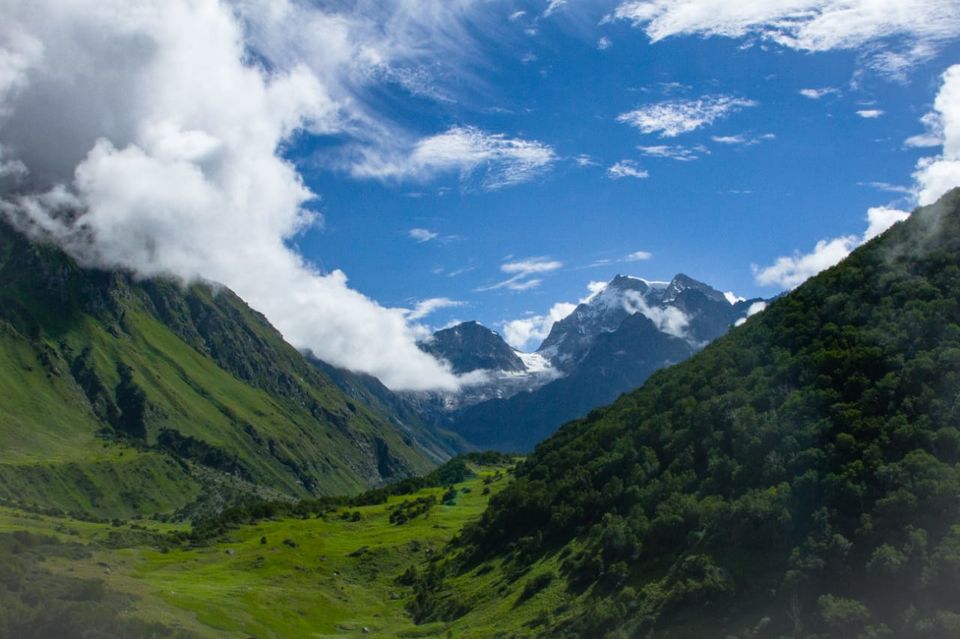 Valley of Flowers had been in my bucket list for more than 6 years now. I used to be extremely fascinated by the stories of it being a land of fairies covered with exotic flowers and what not! My rendezvous with Valley of Flowers is a self reflection of how much I have changed / evolved over the last six years. Earlier what seemed extremely tough was actually quite easy for having done a few treks already. Earlier it was all about the beauty of the valley but now every trek is a journey to introspect and empty some of the clutter which I keep collecting in my head :)
So let the journey begin!!
How to reach?
For the Valley of Flowers trek, you can simply book a trek from any of the organisations - I booked with Trek The Himalayas. We need to reach Haridwar max by morning of the day trek starts. I took a flight from Chennai to Delhi and a night train from Delhi to Haridwar. As the valley has a seasonal constraint you will reach Haridwar in a time when the Kawariyas are gung ho with their celebrations and hence you must expect a lot of traffic!!
Once you have reached Haridwar, get into the vehicle arranged by TTH and relax- from here on stay/ travel/ food is all planned and you can focus on the self indulgence :D
What to expect?
The Valley of Flowers trek is mostly famous for only the trek to the valley. Reality Check - You get way more!! We get to trek to the majestic Hemkund Sahib and if you are lucky with the weather also a pit spot at Badrinath <More details coming up>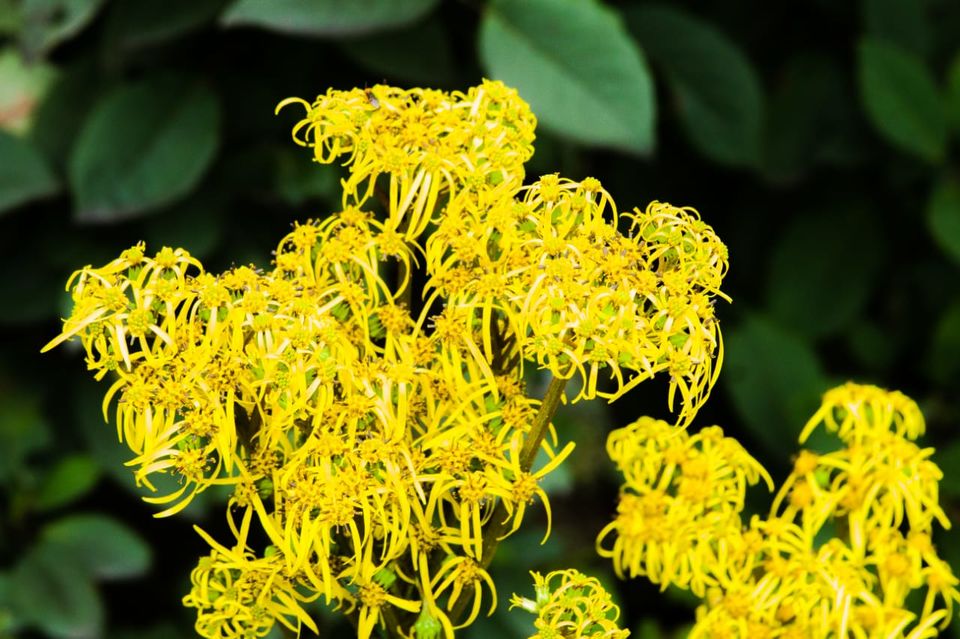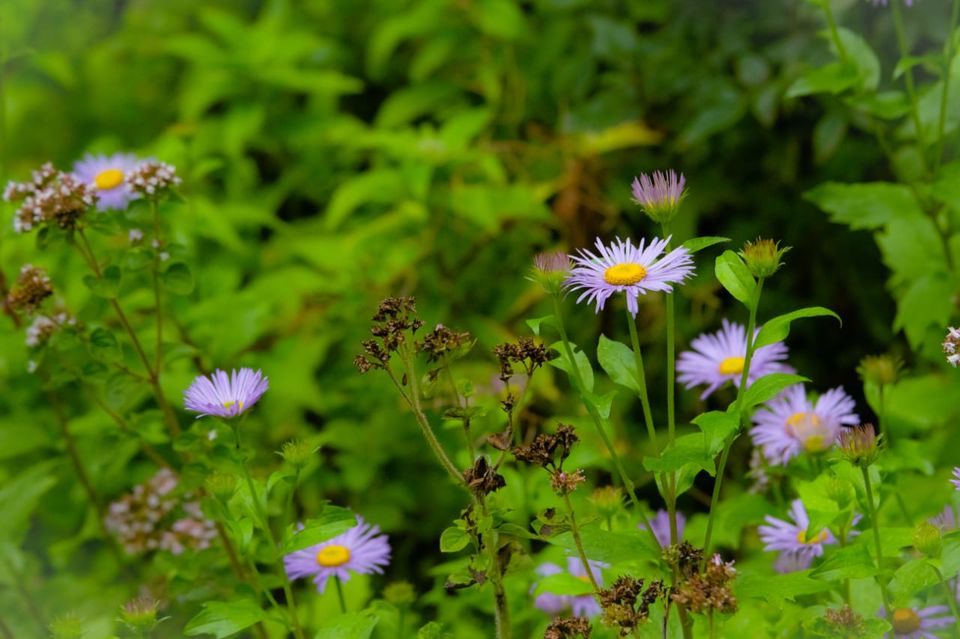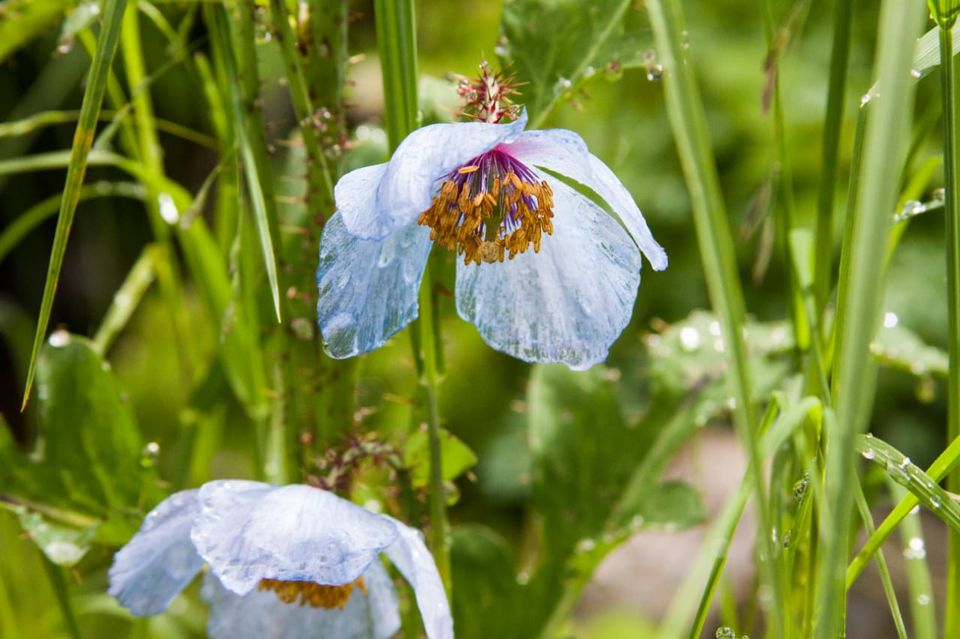 Day 1 : Joshimath
Day 1 we dont do much apart from meeting our fellow trekkers and travelling almost the whole in the vehicle- Yes there will be landslides and your travel time would mostly increase. On the way we cross beautiful landscapes - I specially love Devprayag where the rivers Alaknanda and Bhagirathi meet to create Ganga!! We reach Joshimath by evening/ night and stay in a comfortable lodge. Of course I go out of the lodge walk in the misty/ cold weather, see the tiny local market/ think if there will be any spirits around/ look at the mountains/ the dogs- basically you have already guessed it that this is the favorite part of my day!!
Day 2: Ghangharia
We start from Joshimath to Ghangharia again by a vehicle and get into the protected zone. From this day our trek starts. I got quite disappointed here - because of the pilgrimages this path is very busy, you walk on concrete roads which are lined with shops; not something my trekker heart wanted but after some time and a lot of cribbing I brush these thoughts off. Govind Ghat to Ghangaria is almost a 7 hour trek and we cross huge waterfalls and dense forests <3 <3. I specially like a particular spot near the helipad - plain lands surrounded by mountains, simply WOW! We reach Ghangharia and get settled in our lodge.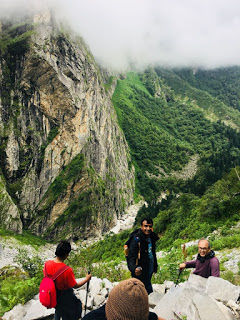 Today we are trekking to the Valley of Flowers. The valley is beautiful to a degree that cant be put in words. It has breathtaking views and a ethereal silence to it. We stop near a rock and have our packed lunch. Now you could go to the river bed or the grave of Joan Legge < a botanist fro England who died in the valley> or both. We spend our time talking to friends, occasionally laughing making jokes, sleeping on the bushes and simply gazing at the beauty. Today is my closest encounter as to how heaven could be if there is one <3 We return back to our lodge and stay put for the night.
Day 4: Hemkund Sahib
The trek to Hemkund Sahib starts quite early in the morning. It is going to be a long and tiring trek. Hemkund Sahib is a place of worship and a Sikh pilgrimage. The Gurudwara is inaccessible from October to April because of the snow and glaciers. The Parsad/ Langar at the Gurudwara was my best meal in the whole journey. The holy Kund is of huge religious significance and you will witness people taking dips in the freezing water temperatures. The whole trek is a continuous elevation and this is where we push our limits! The flip side of it is that the descend is a breeze :)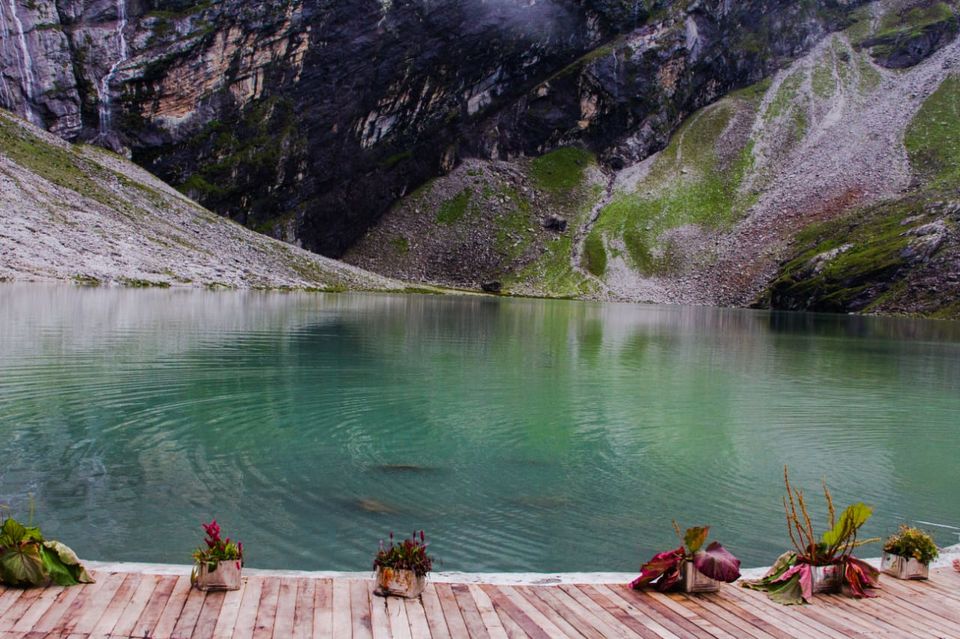 Day 5: Ghangharia - Joshimath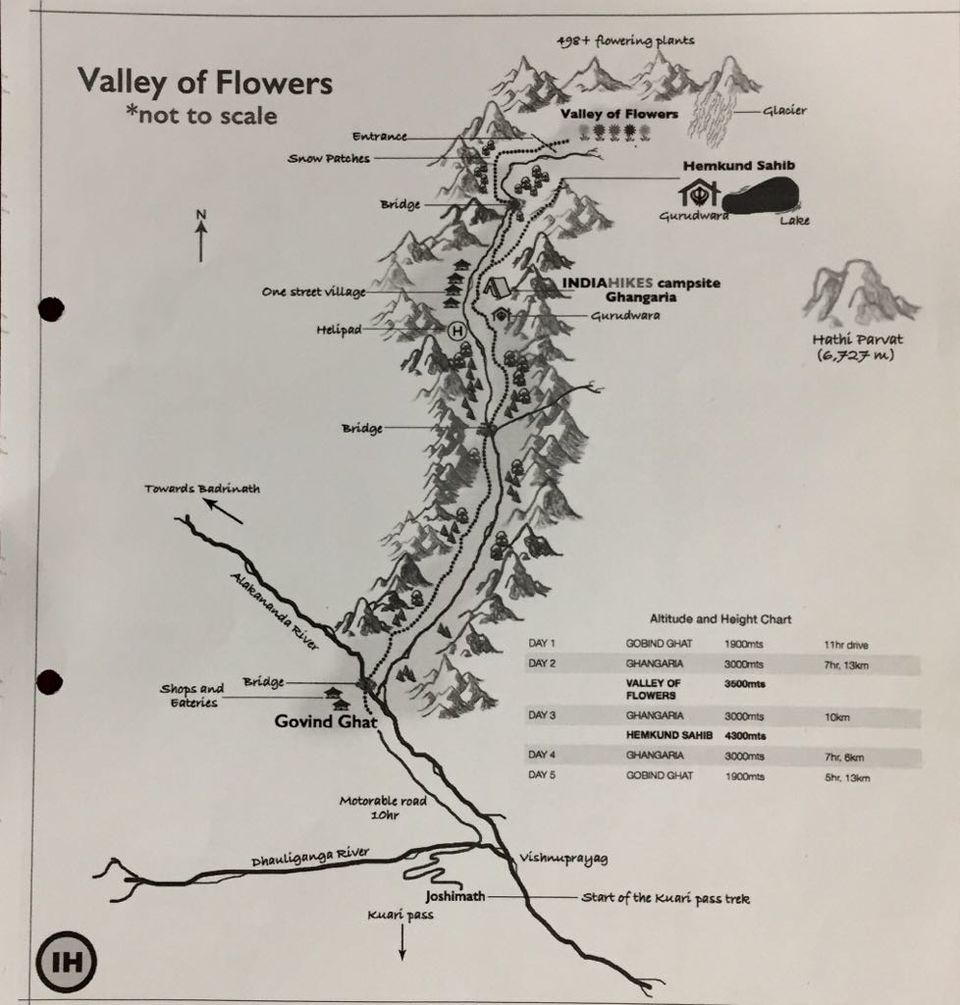 Ghangharia itself is a very beautiful place. You have a smaller Gurudwara here where you find a tree with a big hollow in the trunk. The story told by local people is that there used to be a sage who meditated here and stayed in the hollow trunk. He once got a dream in which Guru Gobind Singh Ji showed him the place where Hemkund Sahib is situated and said that he had meditated there. The task for the sage was to find this place and build a Gurudwara there which he successfully does. One can just go around the 3-4 lane village and look for stories like this. It has a flavor of its own with laden horses, dense forests with tall trees, the humdrum of the local markets and small bookstore/ video centre tucked in between. We trek back to Joshimath and stay the night revisiting the last few days.
Day 6: Joshimath - Badrinath - Haridwar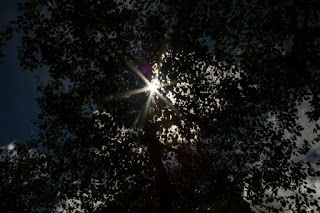 We are really lucky to have the weather on our side. We drive to Badrinath - one of the Chaar Dhams and abode of Vishnu. Here also the legend is how Vishnu took the form of a small child and got into the house of Shiva when Shiva and Parvati were just about to leave. Once they come back, Vishnu refuses to open the door forcing Shiva and Parvati to shift their abode to Kedarnath instead :)
We visit the temple and drive back to Haridwar. As always I visit the Ganga and finally head back to my regular life carrying memories/ laughter and leaving behind some of my OCDs.
Hope you enjoyed reading! Happy travelling!
No of Days - 7 Total Cost - 25K per person (including flight tickets from Chennai) Image Credits - Sabarish, Siddharth, Sandeep and the whole Gang!!