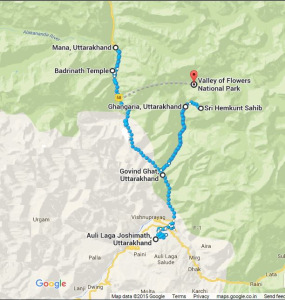 September started with a bang. I was out on the very first day for a week long travel adventure. While I was out I was constantly in touch with the social media (as long as I could), apprising everyone about my whereabouts. I tweeted, posted pictures on Instagram and checked in Facebook every now and then. The journey was long with quite a number of halts. I was satiated in my own world that my folks out there know where I am wandering, but to my surprise that wasn't the case.
When I got back home a lot of people came to me asking more details about the places that I had visited and then I realized that what seemed a series of destinations for me was a labyrinth of places for others. I then thought of writing this post to detail about my itinerary and the order in which I visited all the places.
Day 1: The first stop in the journey was the holy city Haridwar. Haridwar was the meeting point for the whole group. Our next destination was Auli. Haridwar to Auli is a 12 hours journey. The  treacherous mountain roads often  brought down our pace but with the help of our adept driver we reached Auli at around 8 pm. We were greeted by hospitable staff of Himalayan Eco Lodges. They also gave us a quick briefing for the next day.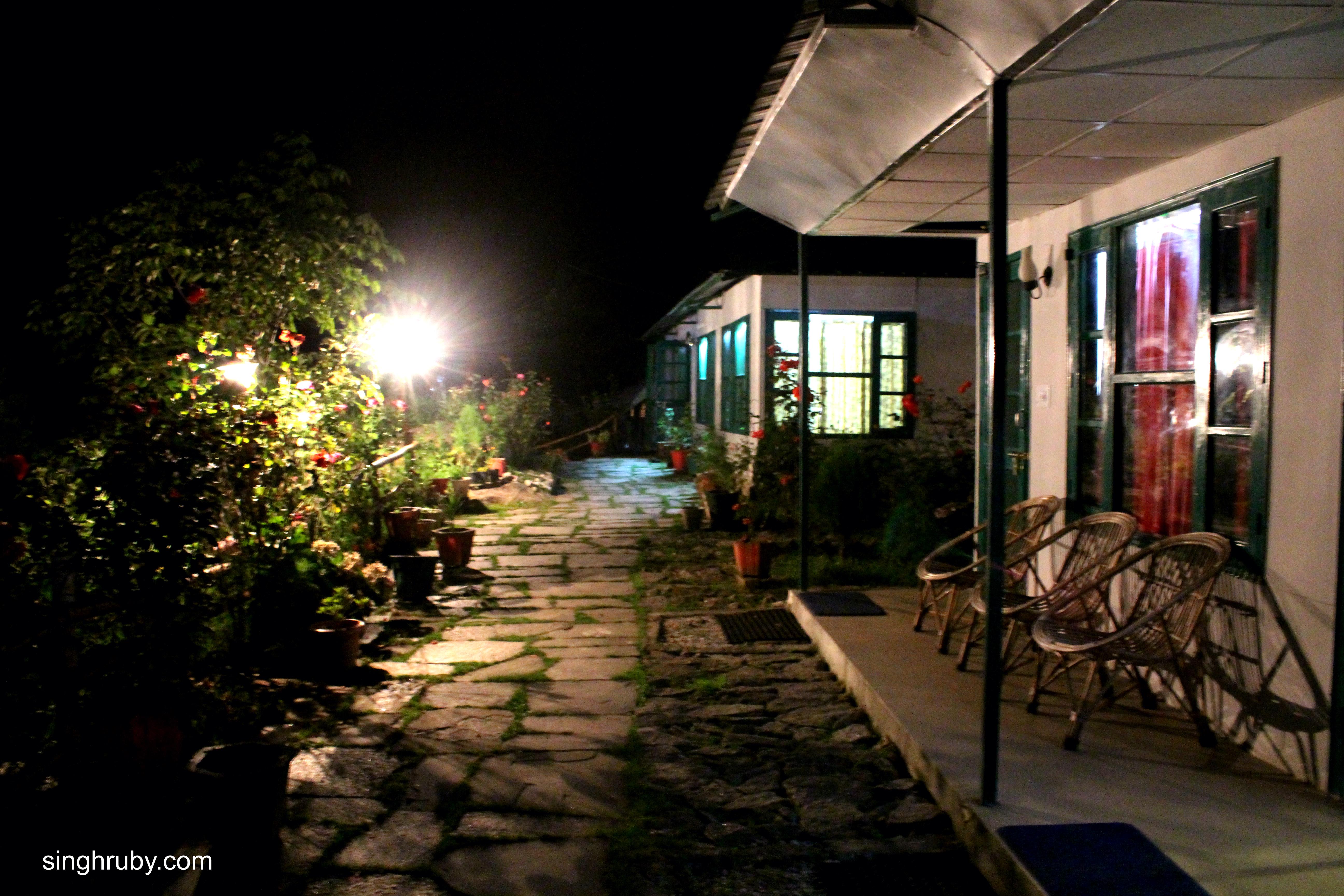 Himalayan Eco Lodges at Auli.
Day 2: We started from Govindghat which is the starting point for the trek. The destination was our base camps at Ghangharia village. Govindghat to Ghangharia is a 15 kilometers long trek and we took the whole day to reach our base camps which were at Ghangharia Village. All enervated, we reached at around 7:30 pm. Day 2 ended in our cute little tents at the picturesque Ghangharia village.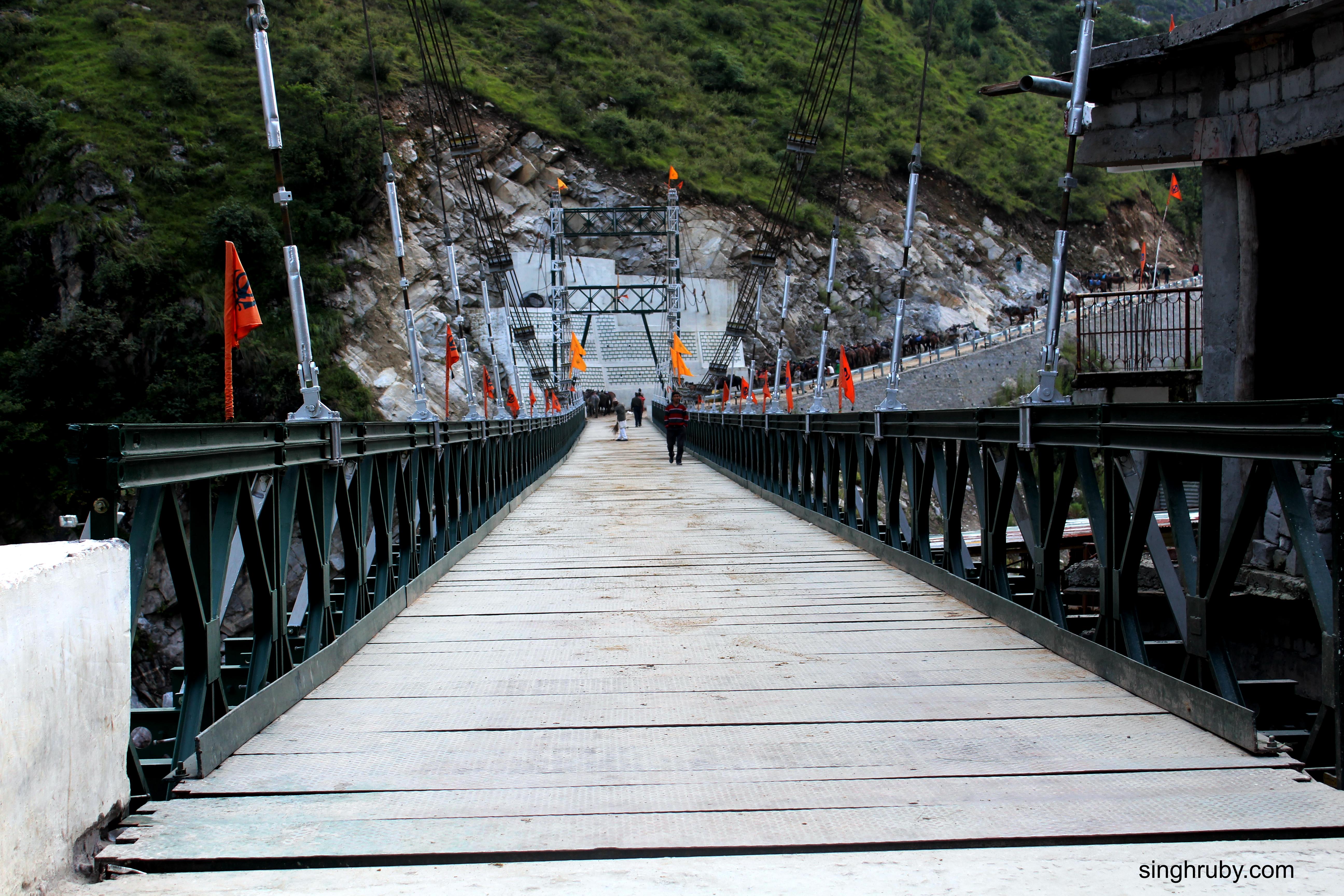 The starting point of the trek at Govindghat.
Day 3: Day 3 was fully dedicated to Valley Of Flower trek. The trek was comparatively easy with views to die for. Valley of Flowers is a 5 kilometers trek from the base camp at Ghangharia Village and then another 5 kilometers inside the valley. It was a sublime experience. We were slowed down by the fleeting drizzle but yet we managed to return to the base camp by 8 pm.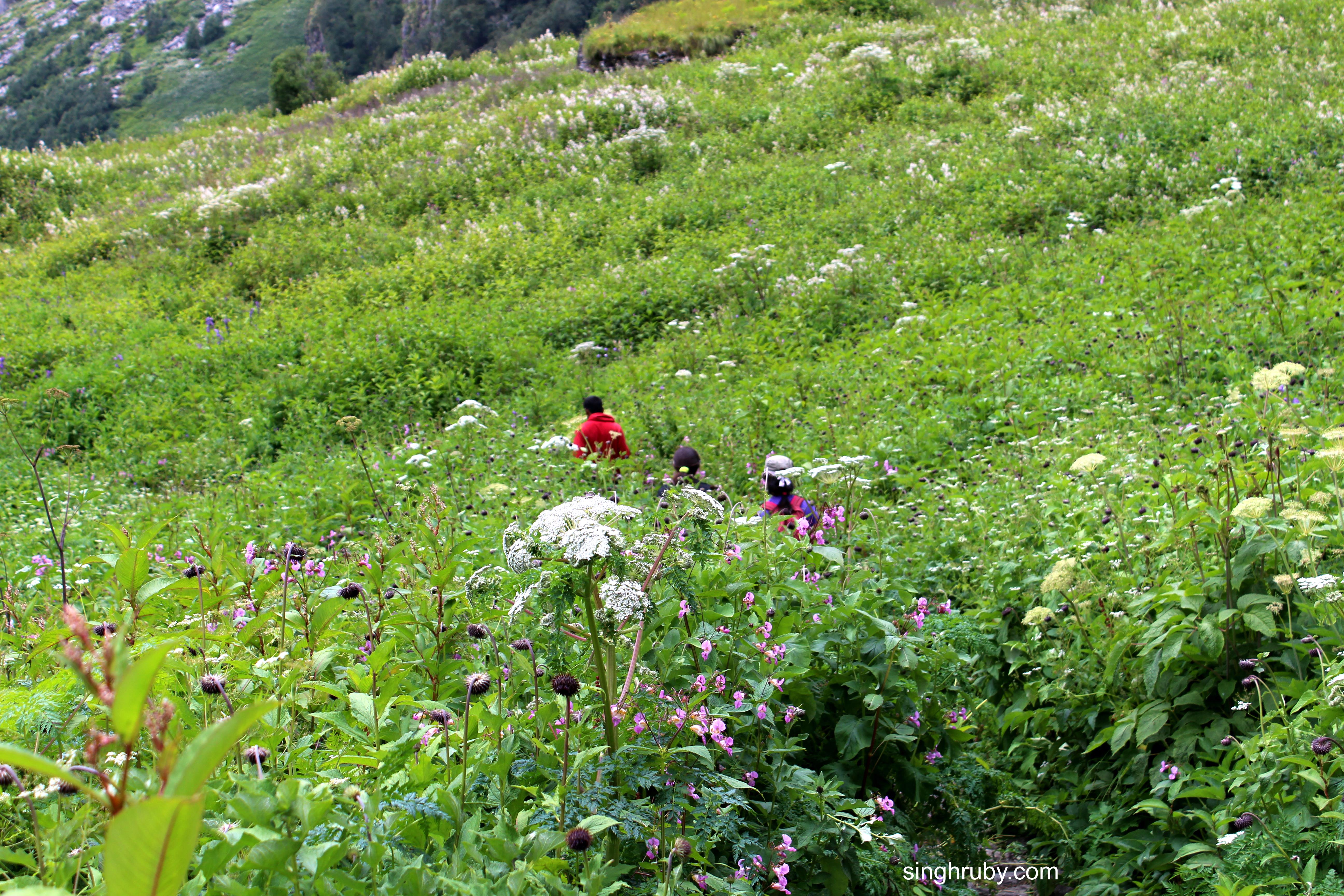 A walk in the Valley of Flowers.
Day 4: Day 4 was meant for the holy Hemkund Sahib. It is a 5 kilometers steep trek. Of all the treks this was the toughest one. We had to start on time in order to adhere to the timelines set by the Gurudwara. The temperature dropped exponentially with fogs and clouds making the visibility almost zero. With all the climatic adversity in place we still managed to reach our base camp in time.
Clouds all around .
Day 5: Day 5 was all about saying goodbye to our tents and head back to Govindghat from where we started our trek on Day 2. We started early and reached Govindghat at around 12 noon. The next spot was Badrinath which was an hour's drive away from Govindghat. While returning from Badrinath we also visited Mana village which is the last village of India at the border of India and China/Tibet. At around 7 pm we reached our destination Himalayan Eco Lodges (the same where we stayed at Day 1) at Auli.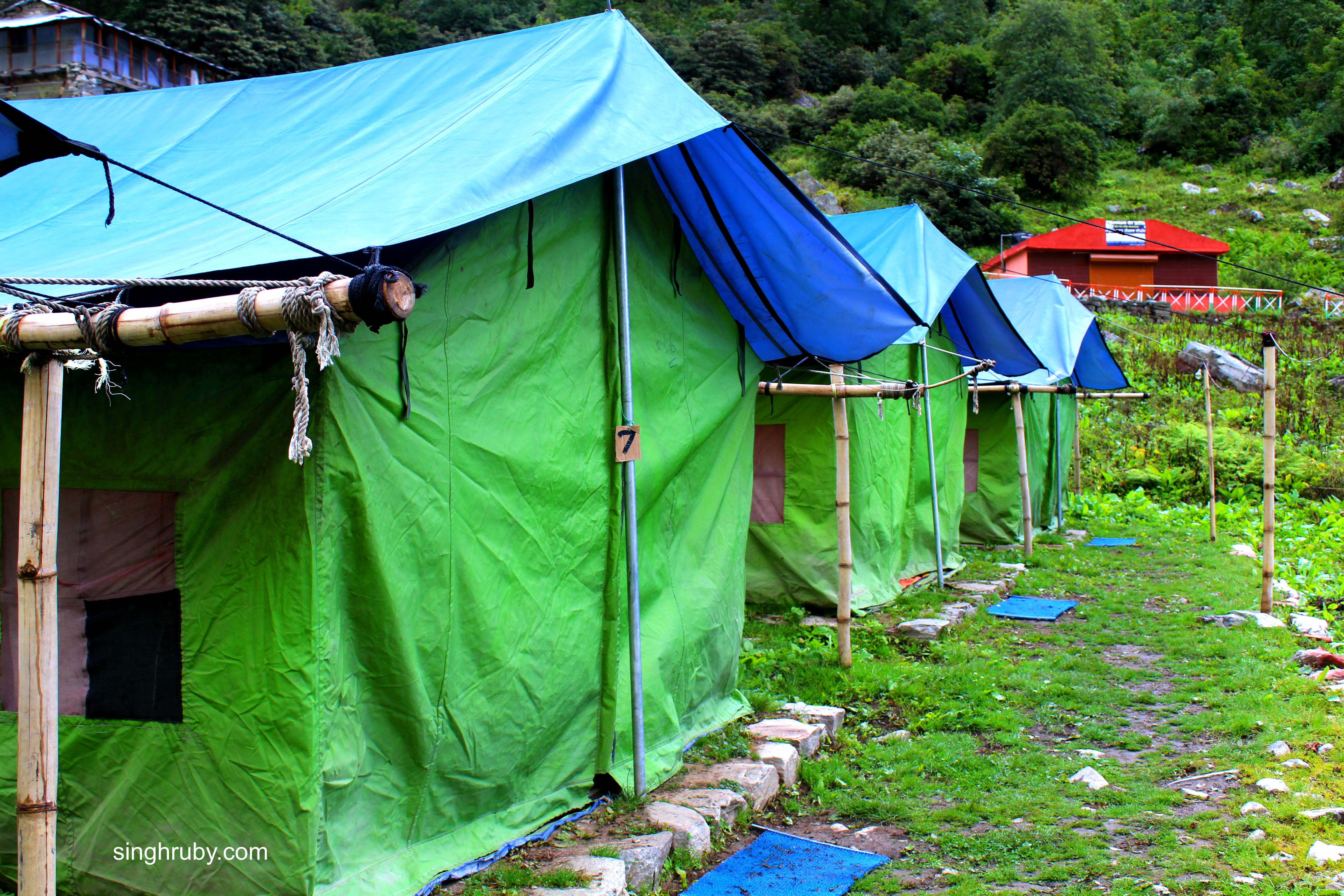 The tents at base camp at Ghangharia Village.
Day 6: We left Auli early in the morning in order to catch up with our further travel arrangements from Haridwar. We reached Haridwar at 6 pm and that was the last destination of this amazing six days long travel experience.
I hope I was able to bring some lucidity over various destinations and their corresponding timelines. If you are planning to go for this trek and you have any query, I am more than happy to help.