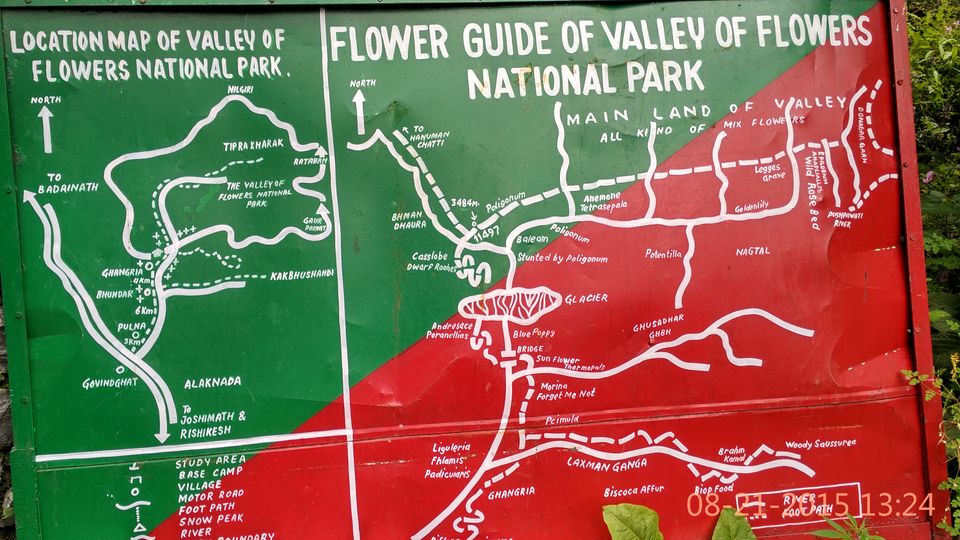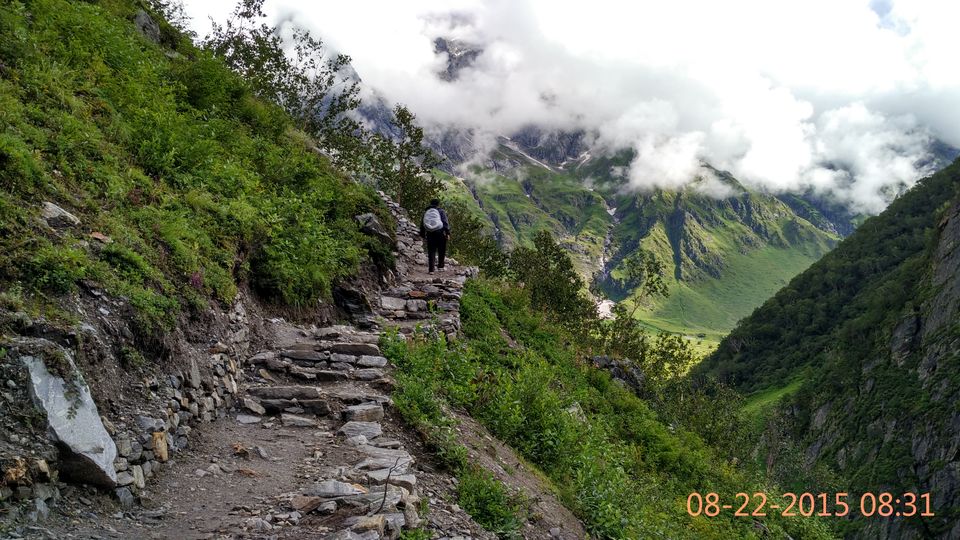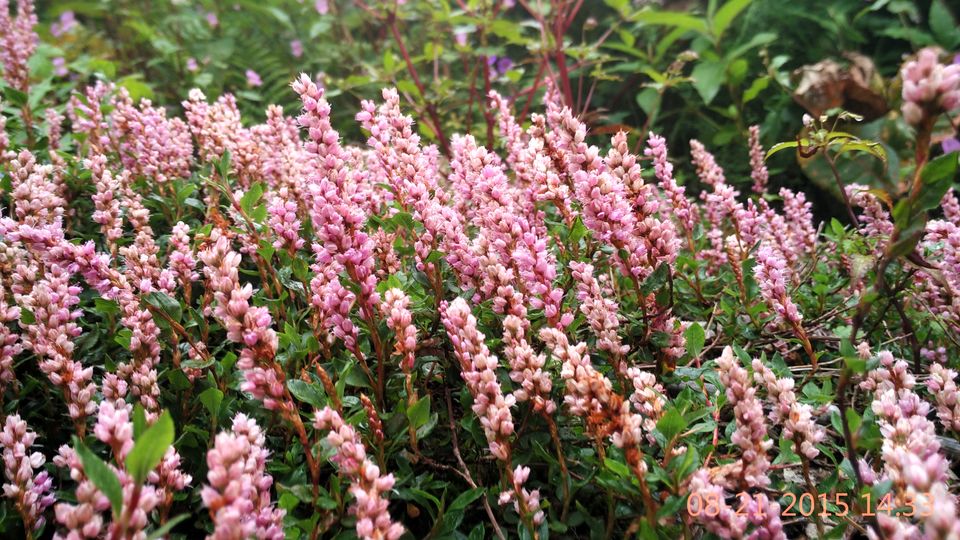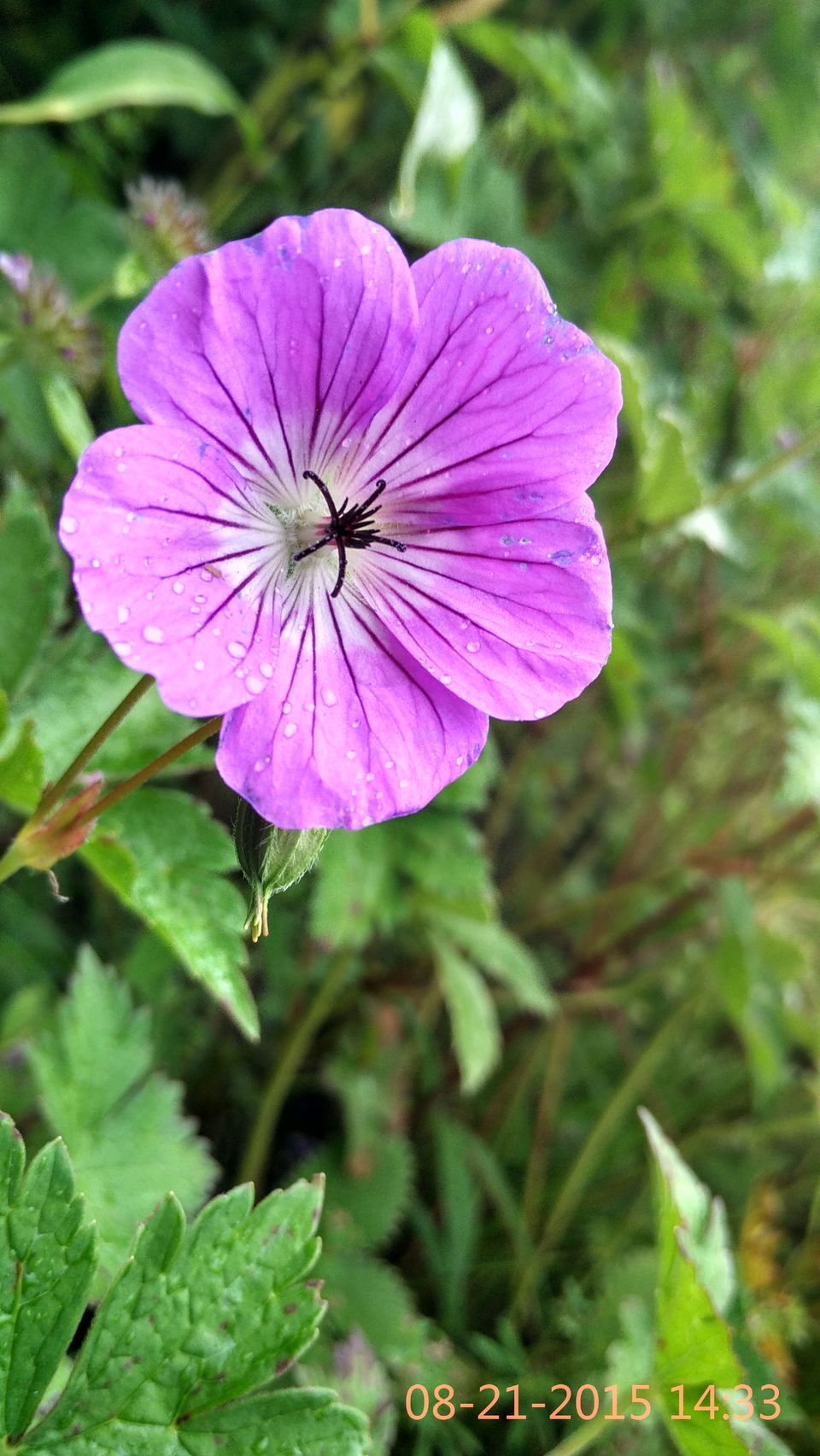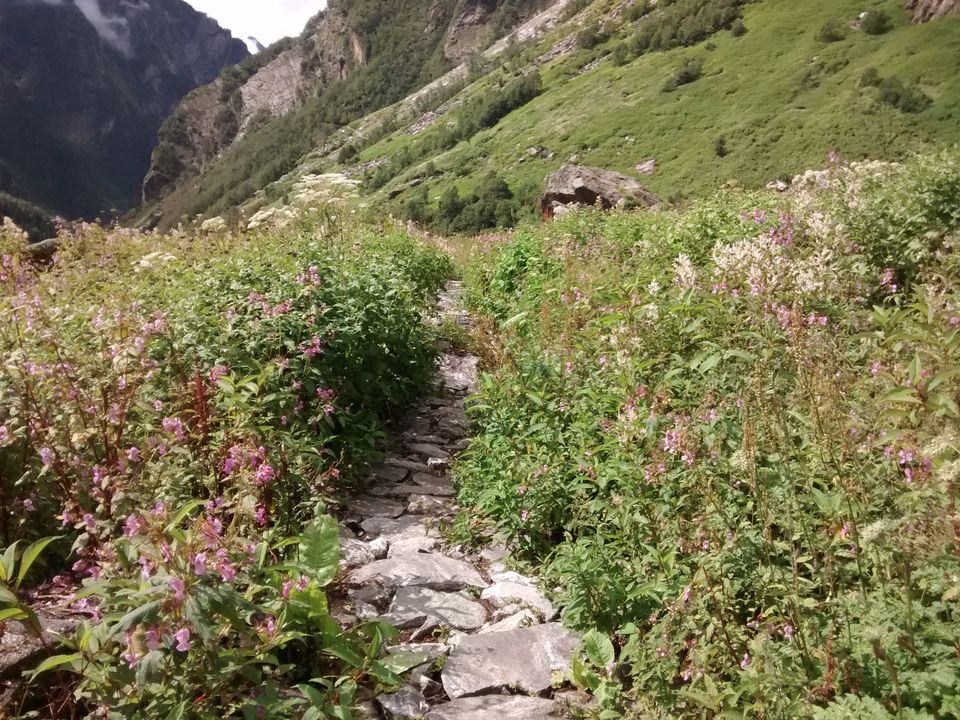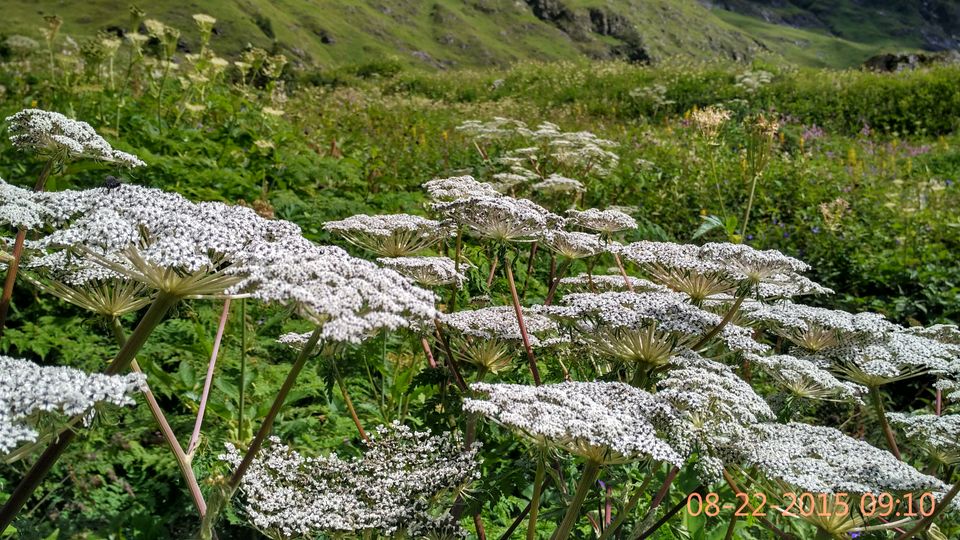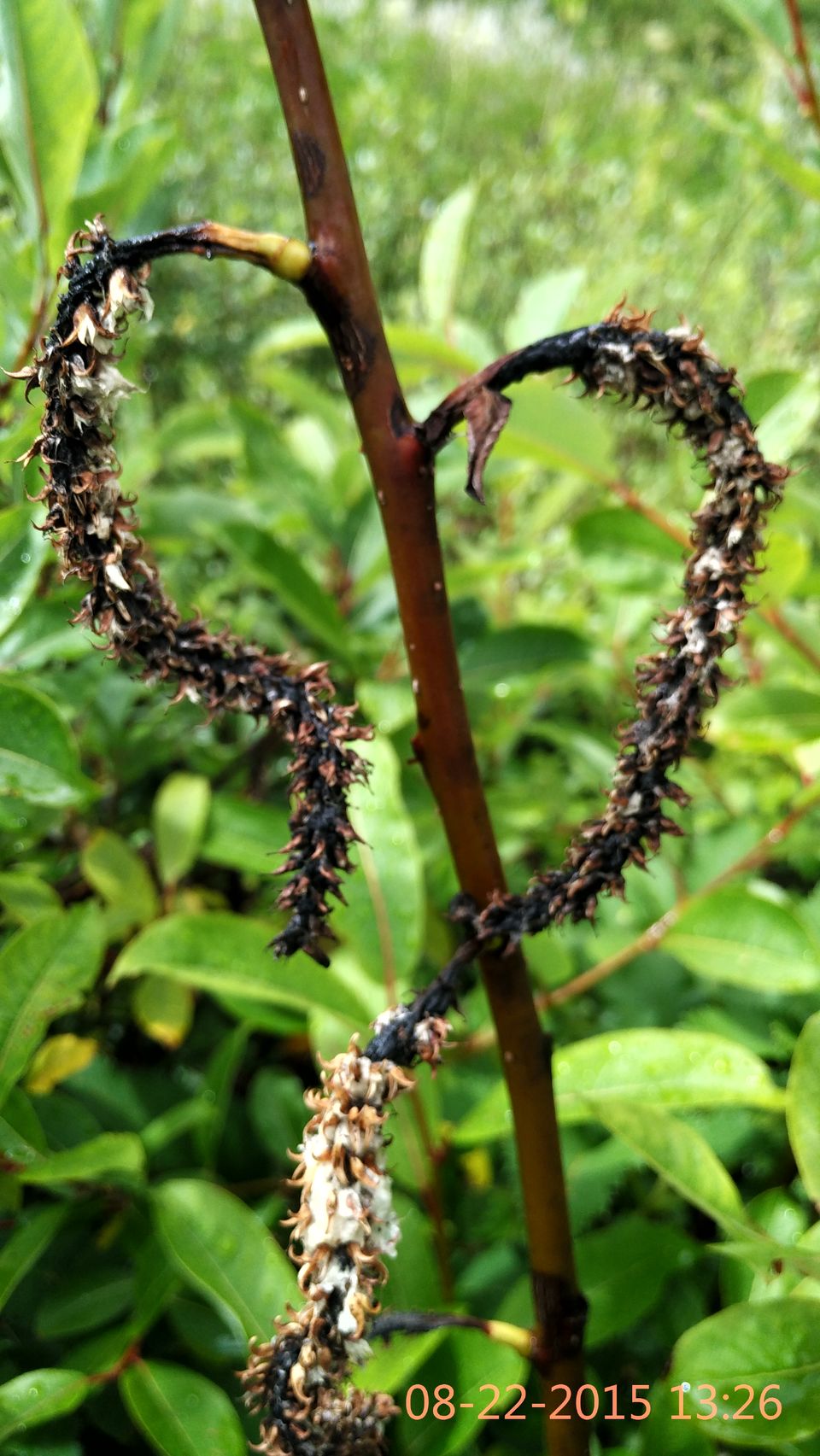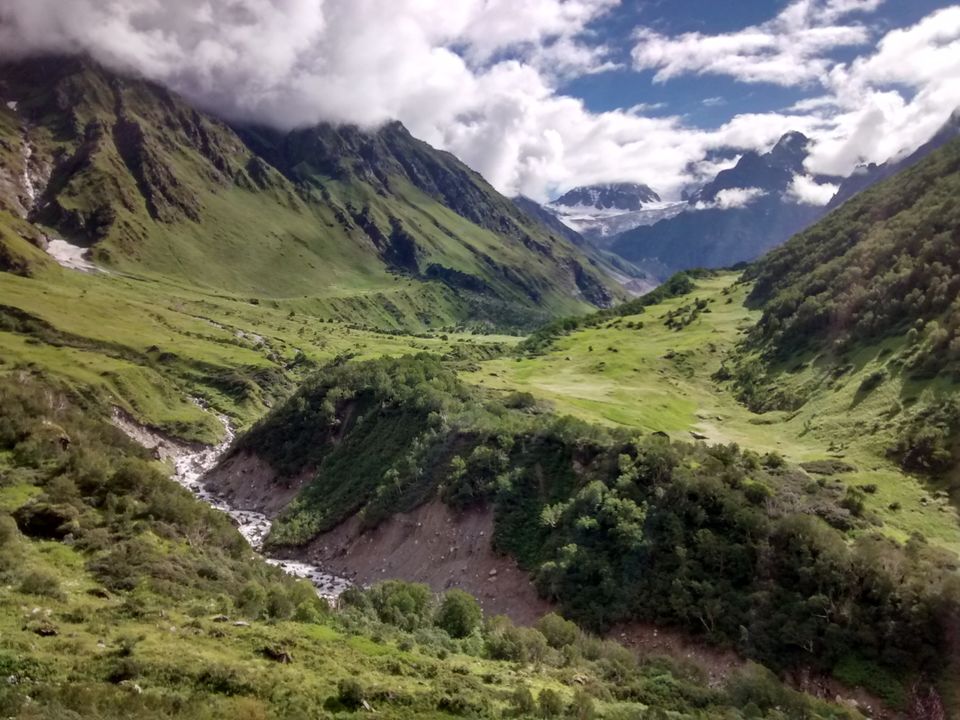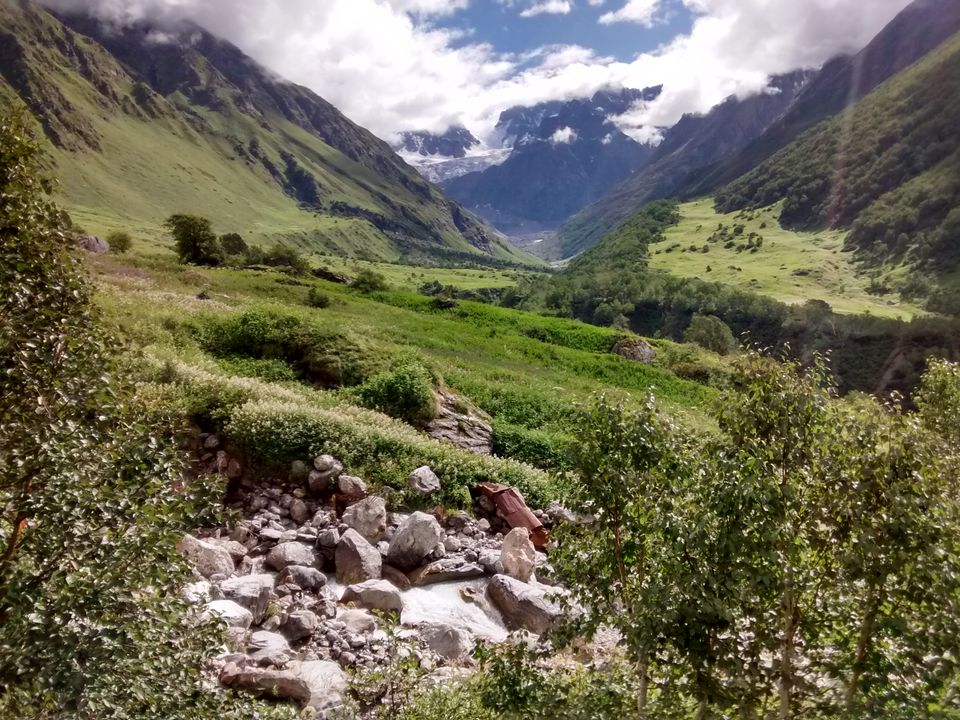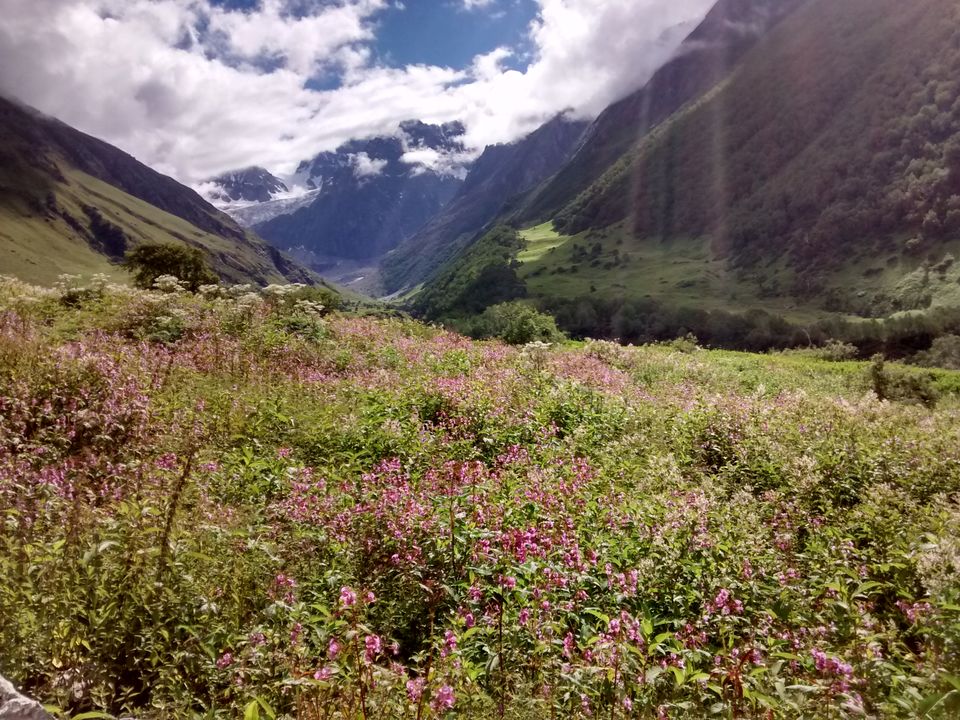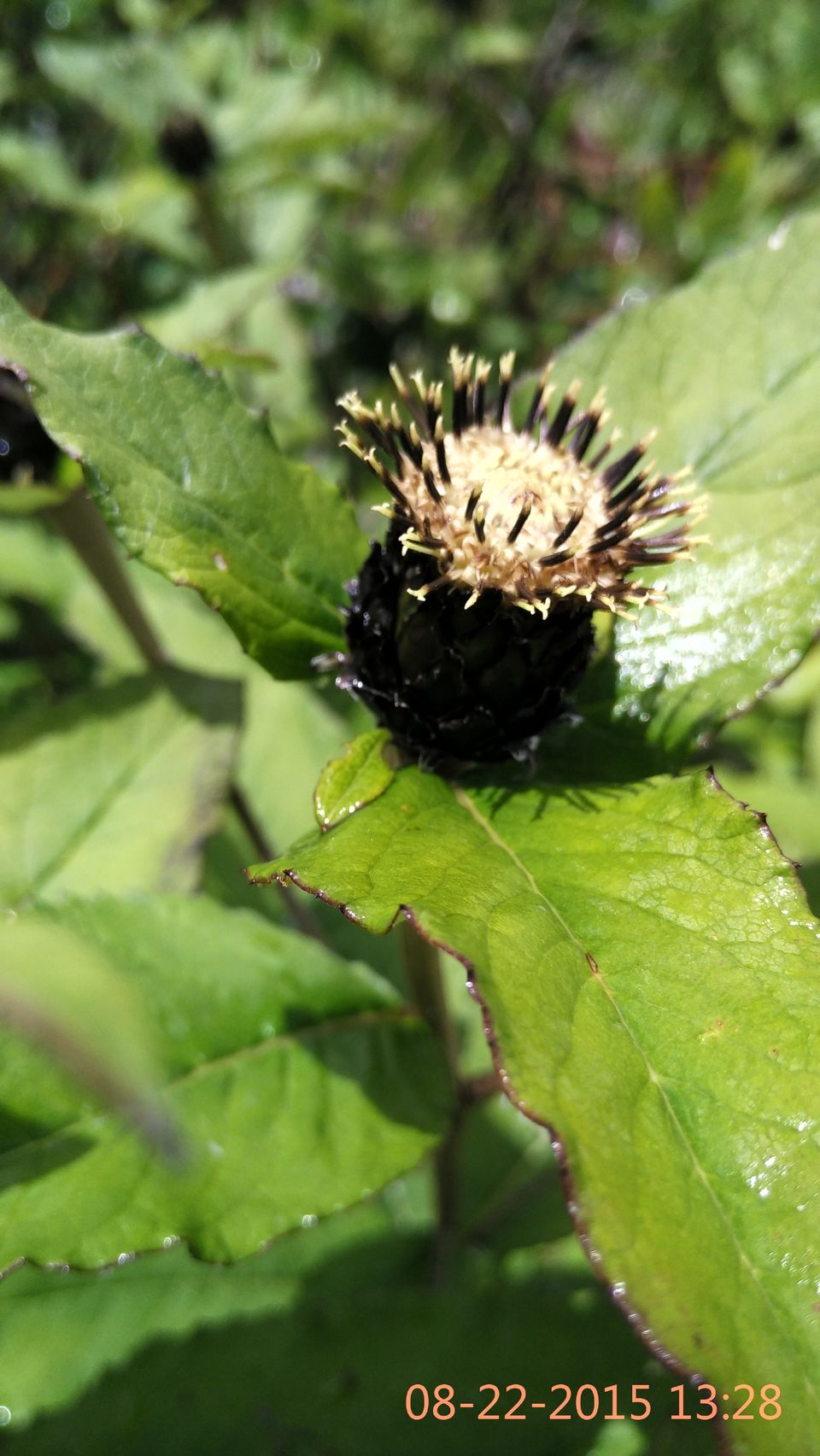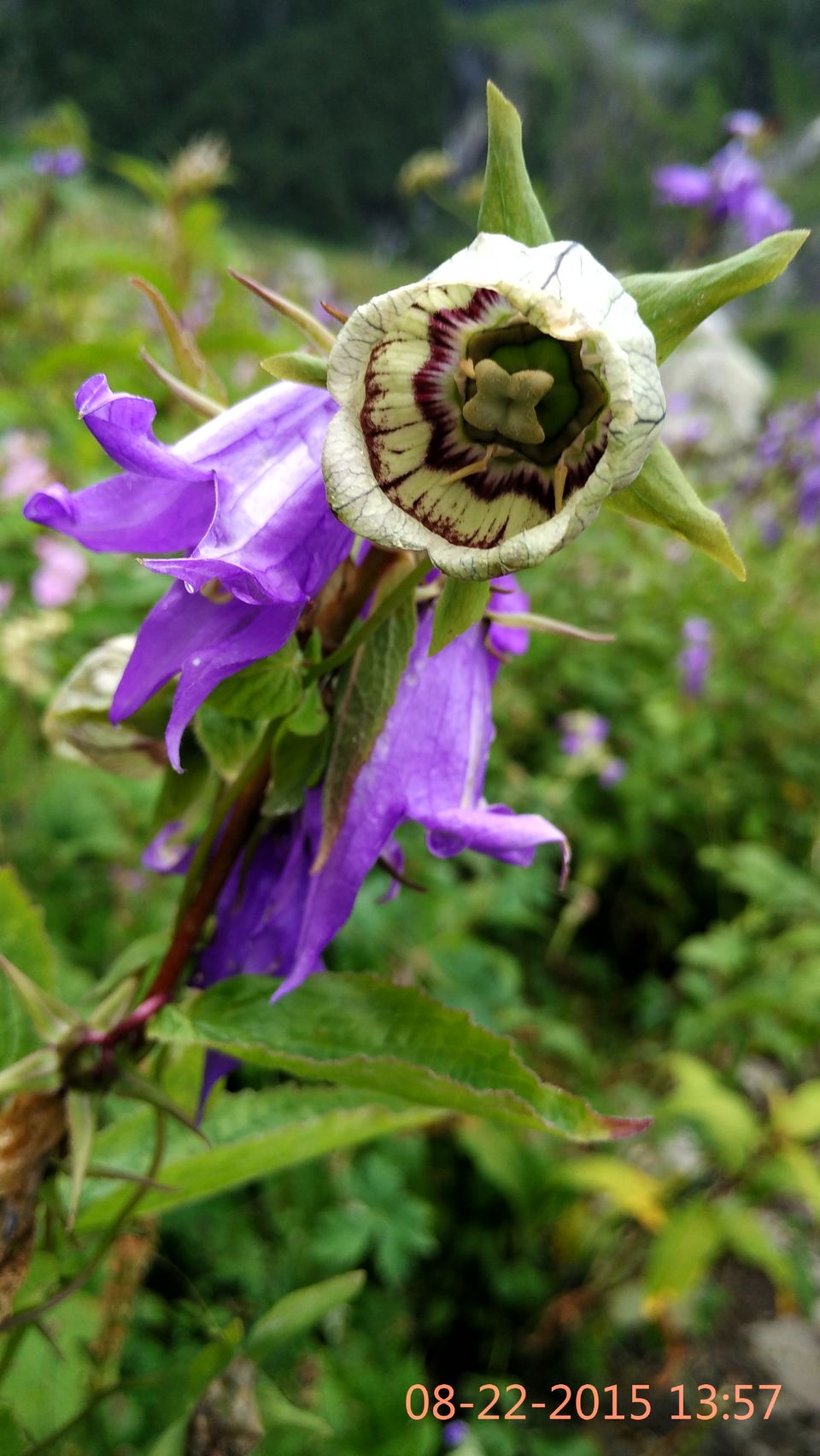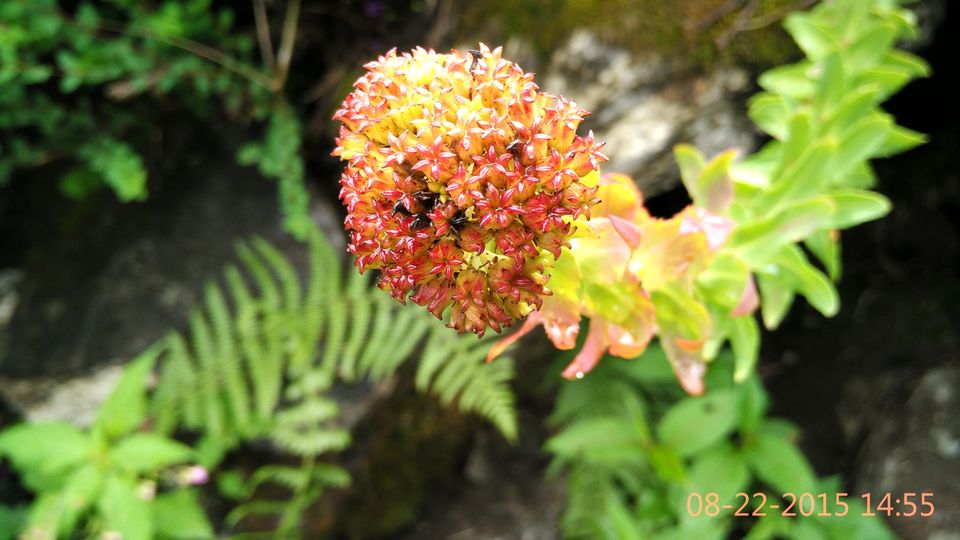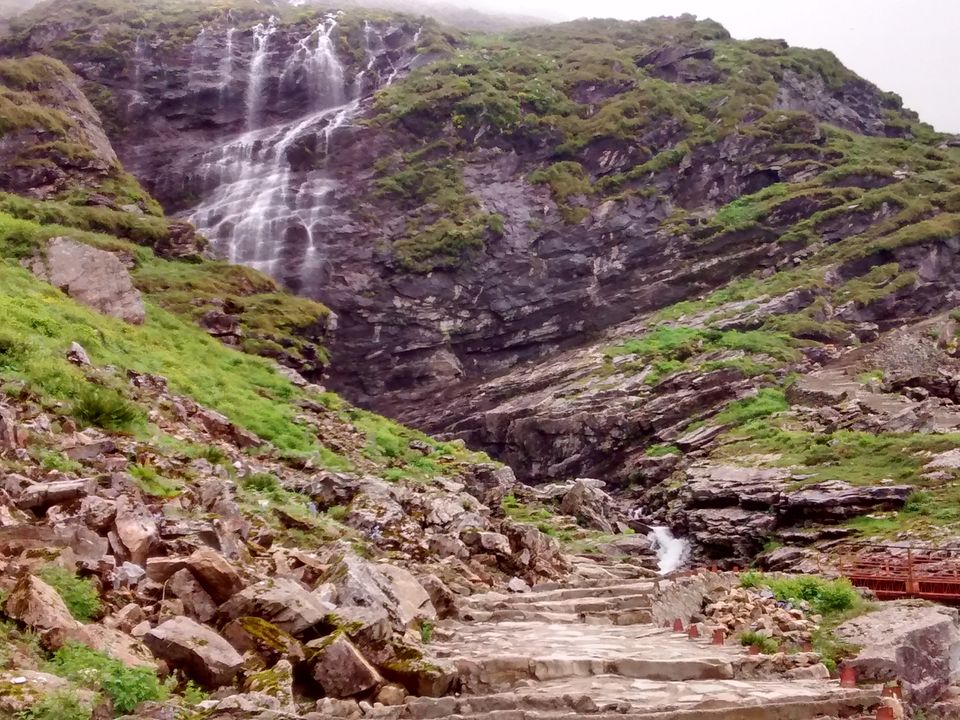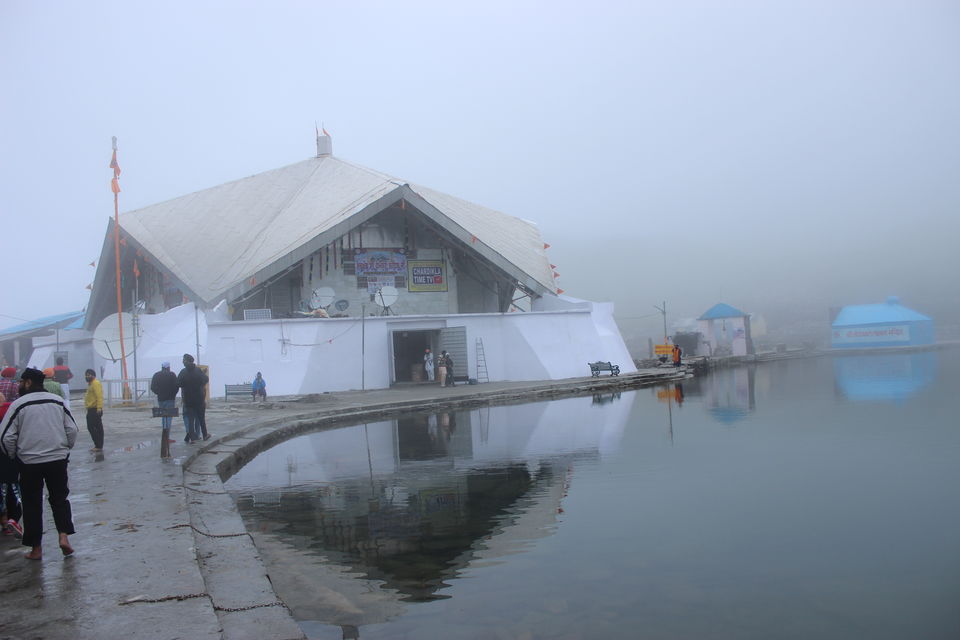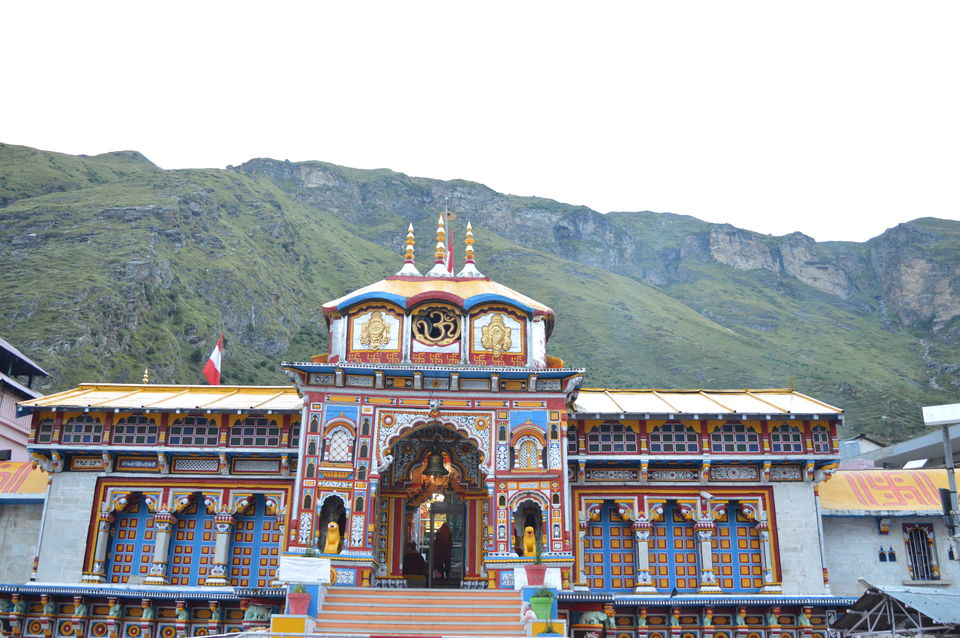 As the title stands the more you explore, the more it uncovers and that is how the Himalayas amazes whenever a person driven by the idea of experiencing the everlasting beauty of nature and to get lost in the adventure of uncovering the mysteries submerged in this gigantic range, step forward to explore it and I was fortunate enough to explore a shred of it i.e. Vof, Hemkund sahib and Badrinath within just 5 days & with the budget of 4000 rupees (Compelling !!).    
Accompanied by my two friends we were ready for another adventure but as we were short on budget and on a tight schedule, we had to carry out overnight travelling initiated from Kashmere gate ISBT, Delhi where we hired govt. (UP Pariwahan) bus (150 rupees) for Rishikesh and braced ourselves for the luxury (sleep that is usually hard to afford in these buses) as we had to reach to govindhat by the end of the next day only and it was going to be an exhausting one. 
Day 1 : Rishikesh – Joshimath – Govindghat
Loaded with 3 rucksacks and a backpack we reached Rishikesh at 5:00 a.m and without wasting any time, took the first bus for Joshimath (350 rupees). As it is generally said "Showers in mountains are uncertain" and soon that event triggered, fierce enough to slow us down. We were expected to reach Joshimath by 3:00 p.m but it was combined efforts of bus driver, conductor and rains that delayed us by 2.5 hours. It was hard to find any feasible transport from Joshimath in evening but we managed to convince a taxi driver to drop us to Govindghat. He charged 800 for the drop and we were lucky enough to find 3 other passengers to share the taxi. Govindghat pertains a serene ambience, offering good food and decent place for night stay (300 for double-bed room after bargaining*).
Day 2 : Govindhat - Ghangaria - Valley of flowers
It was an easy to moderate trek of 13 km up to Ghangharia during which we witnessed gushing waterfalls, exaggerated river streams and regular showers in interval, felt as if the clouds were playing with us, though we expect nothing less in the season of monsoon. We reached Ghangharia at noon after the constant walk of four and half hours. There was a check post at about half a km of steep climbing where you have to register for the entrance to the valley and you wouldn't be allowed to pass through it after 2 pm. As we had time on our side, we had some refreshments, recollected our stamina and decided to have a glimpse of the valley even though we had already reserved the next day for it but there was a feeling of recklessness to see it. We kept walking amidst glares of wild flora in surroundings. Rains tested us throughout the trek which made it more difficult to traverse but soon we got relieved to witness the colourful carpet extend beyond the limit of our sight. Plethora of flowers surrounded by greens complemented by streams depicted a perfect combination of elements of nature which spell-bounded us. We spent some time there, staring at one of the most beautiful sight in the world one can ever see which also reminded me of one thing that I used to say to myself "There is so much for nature to bestow yet our lust would never dissipate". We restricted ourselves to go any further and made a quick return for Ghangharia and took a room in a small hotel for 300 rupees per night. It was a hectic day as we walked almost about 24 km.
Day 3 : Ghangaria - Valley of flowers
Sun pouring its rays complemented by clear skies was like an invitation, directing us straight towards the valley. No boundary of time, no showers, it was just us and the valley and no more hurdles between us. Valley is spread across miles and its up to your desire that how much you want to go along with it though flowers would be your companion up to about 6 km only. We traversed that magnitude and with every step unfolded a new mystery which gifted us the joy of pleasure and accomplishment. We came across some usual and some rare species of Himalayan flowers. Whole environment was picturesque and we were not able to keep off our hands off the camera for even a couple of seconds. We were thrilled by the tales of a bear in the valley and when we got deep enough, it converted into sheer fear indicating us the end point of our expedition. You might be thinking that this whole time rain did not bother us but it paid us its greetings during our return. 
Day 4 : Ghangaria - Hemkund Sahib - Govindghat - Badrinath
Typical advice for a trek of constant ascend is to walk continuously in small steps with no haste and no rest though it was hard to follow in this 6 km trek but views like traces of snow on green, blanket of flowers and complimentary waterfalls would motivate you to keep going. At the top we were gazing the white. The Gurudwara seemed to appear slowly amidst fog and the lake ahead of it showed mirror effect. The lake water was just shy from icy and our body shivered by the thought of taking a dip in it but somehow an old pilgrim caught our thought and insisted us to do it. He assured us that it would wash away all of our exhaustion which turned out to be true after a quick dip. We made a marathon return to Govindghat, hired a cab in 500 rupees for Badrinath and took a room in a guest house for 200 rupees per night. 
Day 5 : Badrinath - Rishikesh 
It was nothing less from a treat when we had a soothing bath in a hot spring near the temple on a low temperature morning. It was rejuvenating. The ambience of the temple was filled with chants and prayers of Lord Vishnu. Whole environment was an epitome of faith and belief and we all were lost in it too. Our eyes garnished the view with snow covered peaks at backdrop of the temple alongside the sun rays pouring on it. It was the last picture captured by our eyes before our return.