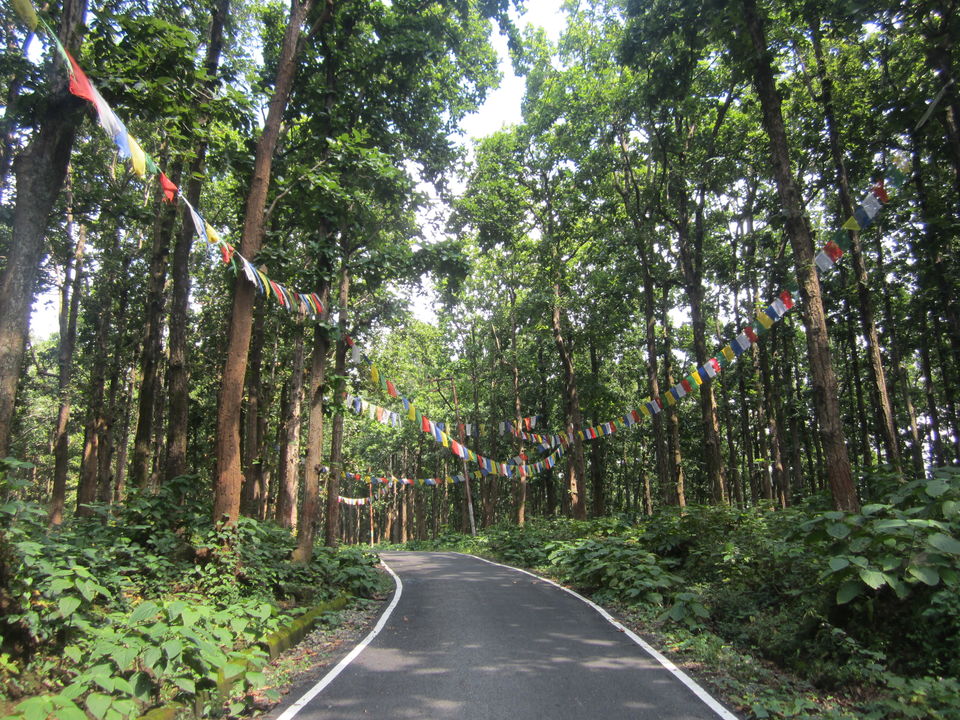 Last summers we decided to do a day trek into the woods of Tapovan, Dehradun. It was some 8km from the main city, still enchanted with old Sal and Oak Tree. From the point where the cab dropped us till Balbhadra Kalanga Dwar, we walked some 10km exhausting ourselves extensively, but it was fun.
The sound of the beetles were more fascinating than beatles ;). Yes the enchanted jungle will deluge you with it's serenity, and trust me i'm just not exaggerating. You will forget every thing and walk with an amusement and happiness just like a fascinated kid, with no one to bother you. A "happy face" time.
Balbhadra Khalanga Dwar Memorial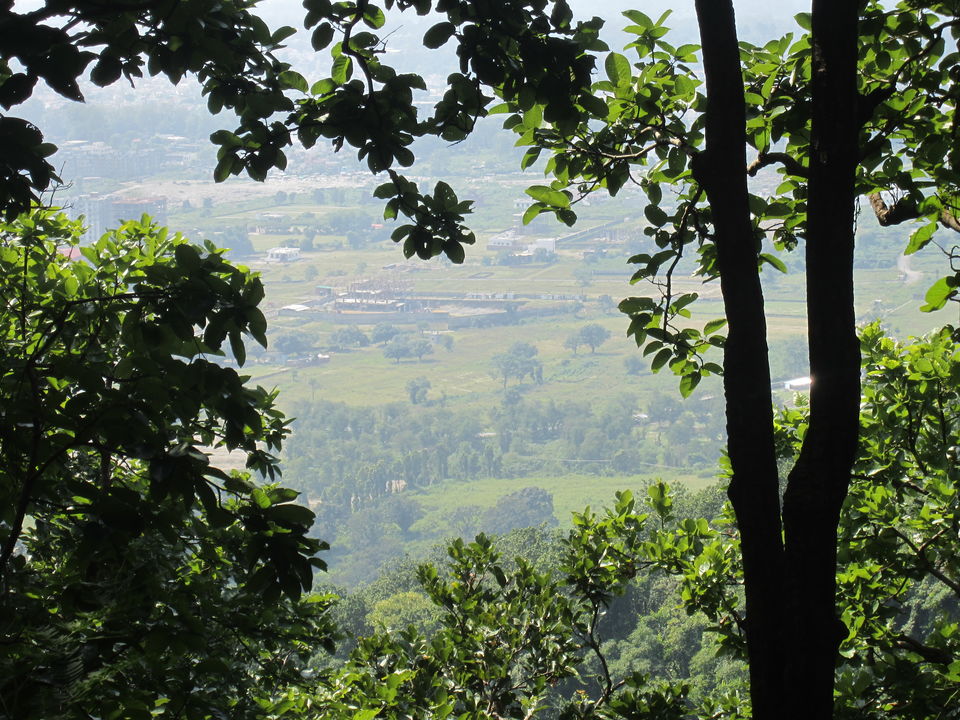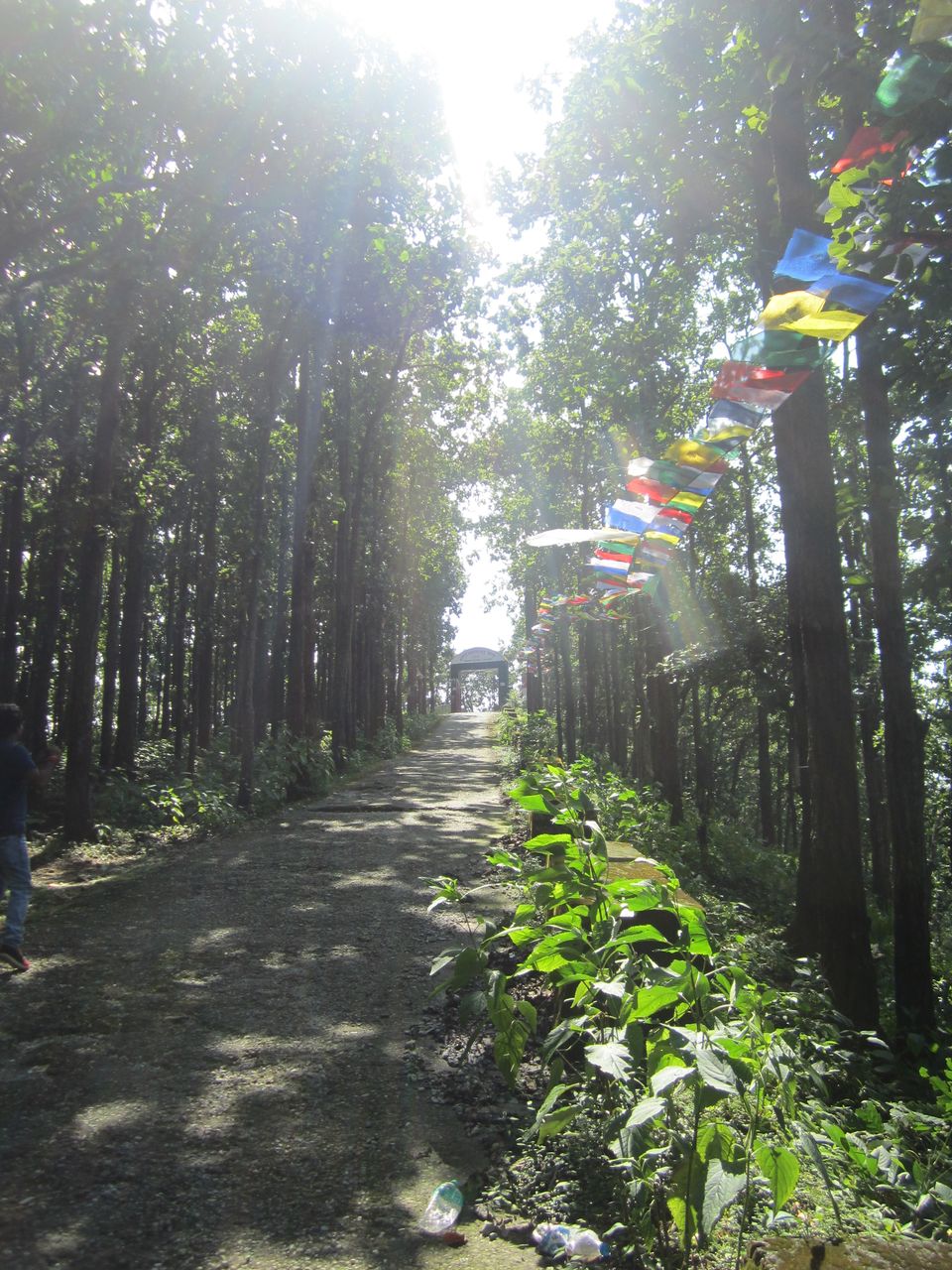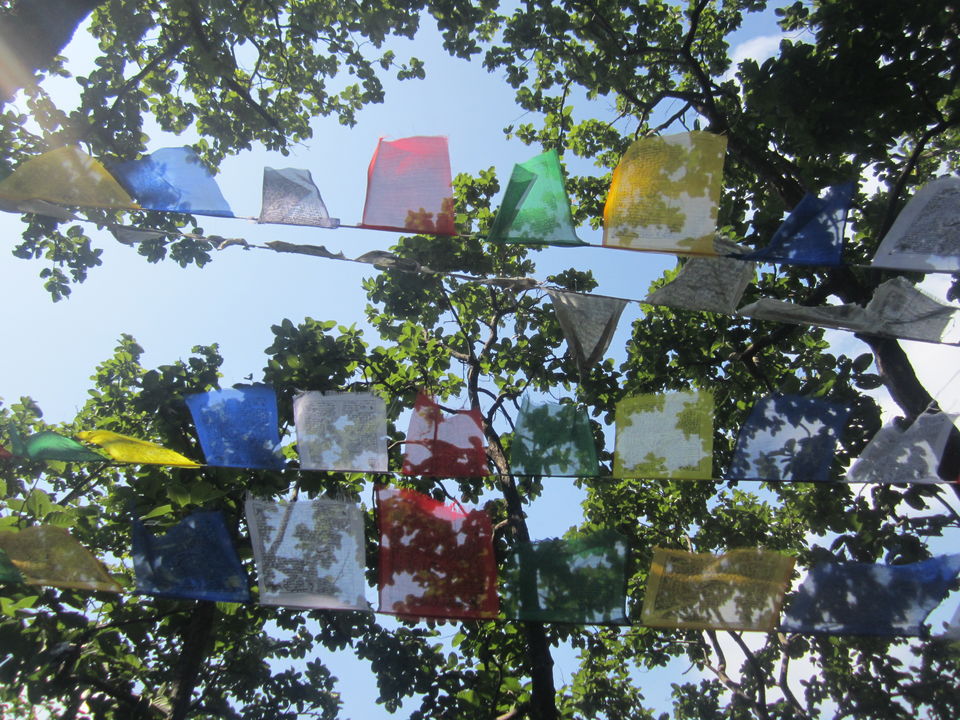 "The Battle of Nalapani was the first battle of the Anglo-Nepalese War of 1814–1816, fought between the forces of the British East India Company and Nepal, then ruled by the House of Gorkha. The battle took place around the Nalapani fort, near Dehradun, which was placed under siege by the British between 31 October and 30 November 1814. The fort's garrison was commanded by Captain Balbhadra Kunwar, while Major-General Rollo Gillespie, who had previously fought in the Battle of Java, was in charge of the attacking British troops. Gillespie was killed on the first day of the siege while rallying his men and despite considerable odds, both in terms of numbers and firepower, Balbhadra and his 600-strong garrison successfully held out against more than 5,000 British troops for over a month.
After two costly and unsuccessful attempts to seize the fort by direct attack, the British changed their approach and sought to force the garrison to surrender by cutting off the fort's external water supply. Having suffered three days of thirst, on the last day of the siege, Balbhadra, refusing to surrender, led the 70 surviving members of the garrison in a charge against the besieging force. Fighting their way out of the fort, the survivors escaped into the nearby hills. Considering the time, effort, and resources spent to capture the small fort, it was a pyrrhic victory for the British. A number of later engagements, including one at Jaithak, unfolded in a similar way; but more than any other battle of the war, the fighting around Nalapani established the Gurkhas' reputation as warriors. As a result, they were later recruited by the British to serve in their army." (Source- Wikipedia)
P.S- There is no place to stay, and you won't get any vehicle while returning. So make sure you make all arrangements beforehand.
Does:
1. Do carry food and water, as you can barely see anything.
2. Do carry mosquito repellent cream.
3. Do enjoy your walk.
Don'ts:
1. Don't carry anything unnecessary, as you have to be back by evening.
2. Don't litter around (Please).