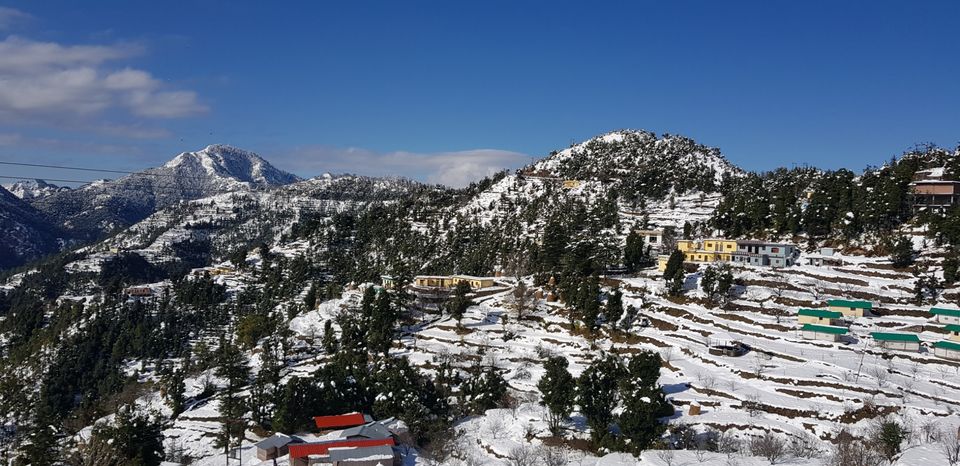 It's Raining in Haridwar since last 2 days in mid of december which is a bright sign of snowfall in higher altitudes in Himalay. In the morning in a whatsapp group I received breathtaking photos of fresh snowfall in Kanatal. Kanatal is a hill station near Dhanaulti in Uttarakhand, and is nearest place around 110 KM from Haridwar to enjoy fresh snow. One of my friend Abhishek and me make a plan to go there with family. We started our journey in afternoon at around 3 pm from haridwar. It was still raining so we have great chances of enjoying a snowfall. We took Haridwar - Rishikesh - Narender Nagar - Chamba- Kanatal Route. At around 5 pm we reached Narender Nagar. The view from narender nagar was awesome. You can imagine the same by seeing these pics.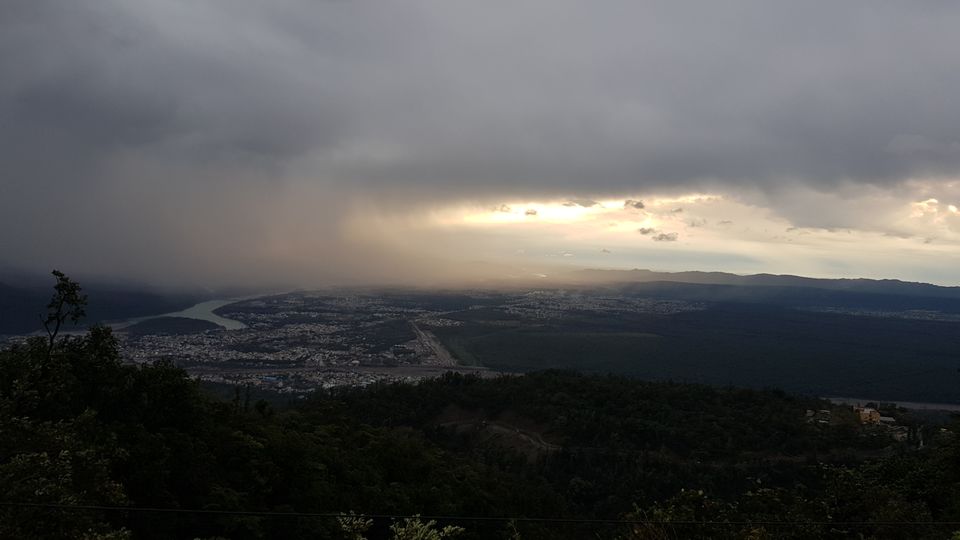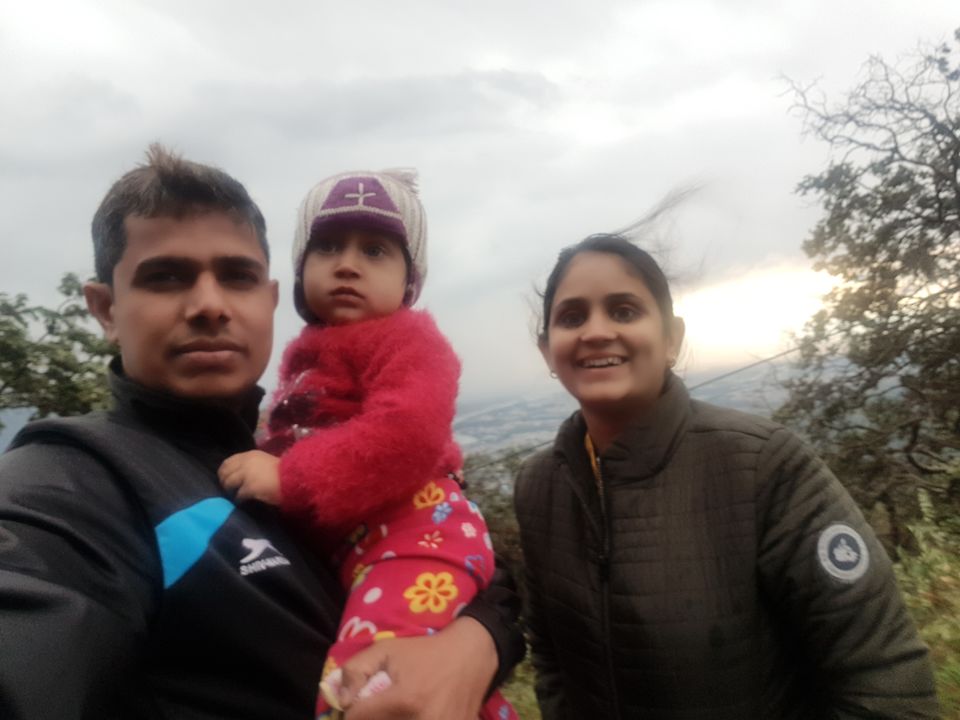 It was getting dark so we moved on and left that beauty of nature behind. Now on the way we searched for a hotel and booked stay in Hotel pine and queen, Kanatal. The cars coming from Chamba side were loaded with snow on their roofs, that scene filled us with joy and excitement to witness that place. On enetering Chamba we noticed snow on road side, and fresh snowfall was continue. After passing Chamba we noticed snow on road getting thicker.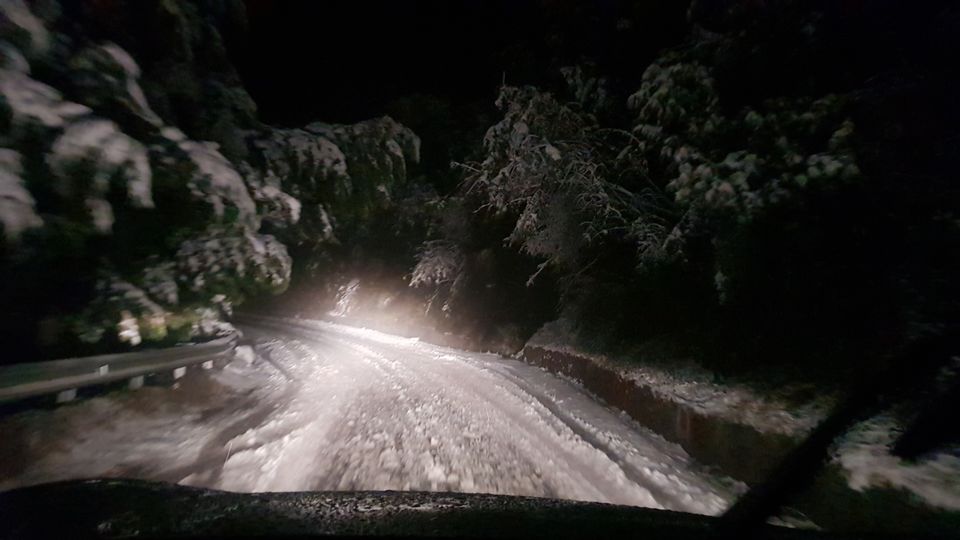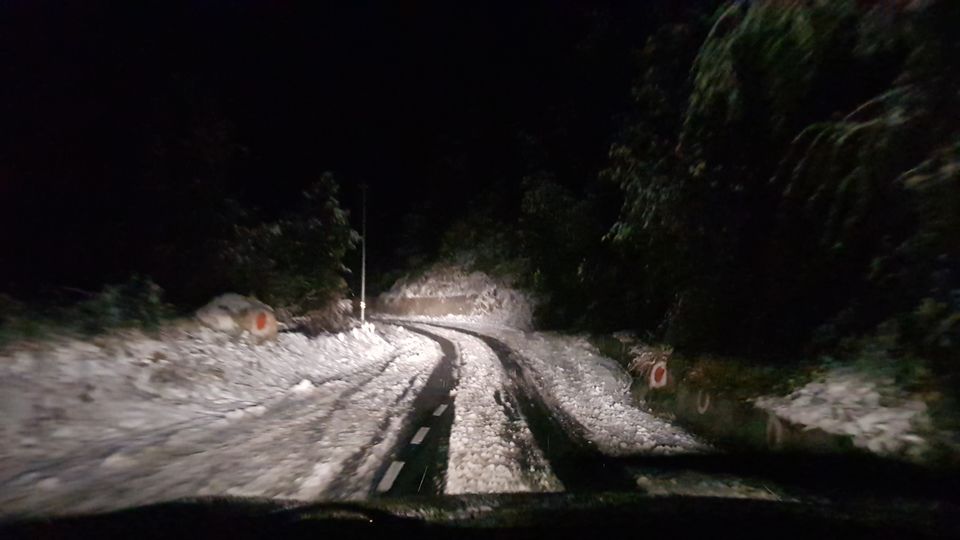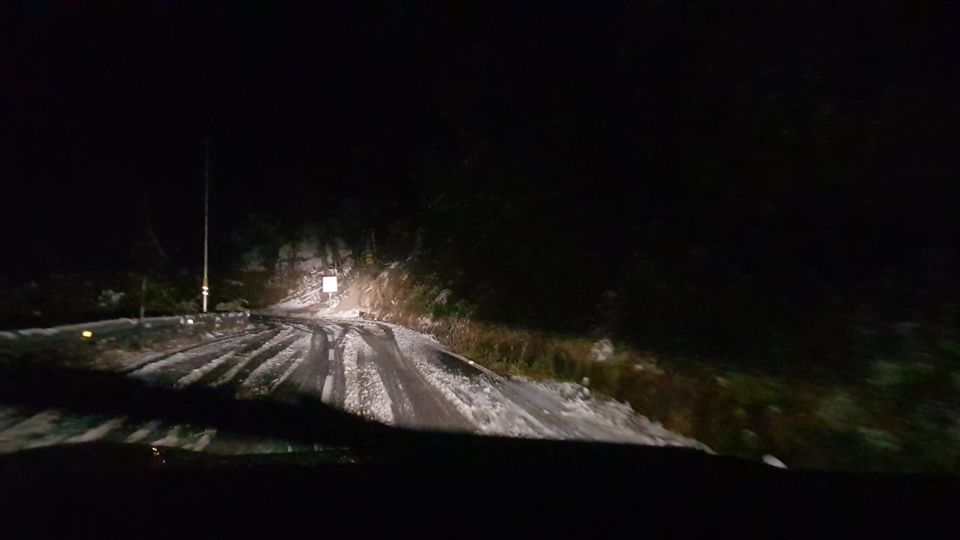 Now our excitement was on peak, and we were extremely happy on execution of such a surprised beautiful plan and also frightened of snow fall, because it can cause road block as it was dark and no vehicles were coming from Kanatal side. Finally we arrived at Hotel. On reaching Hotel I noticed that it is the same hotel in which I wished to stay in my road trip on same route 2 months back. Per room we were charged Rs 1700/night. We booked the room online which saved us arouns Rs 800/ room. The hotel was new and so beautiful. Snowfall was continue which make that place so awesome that I can not explain it in words.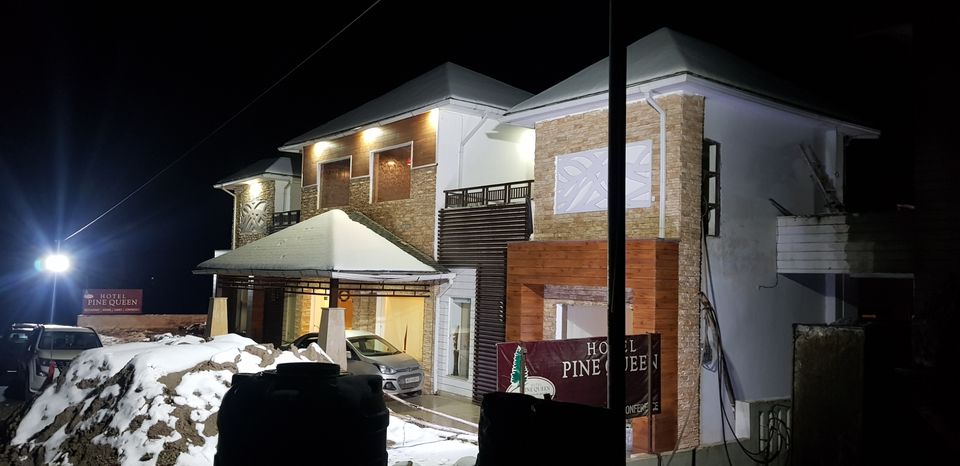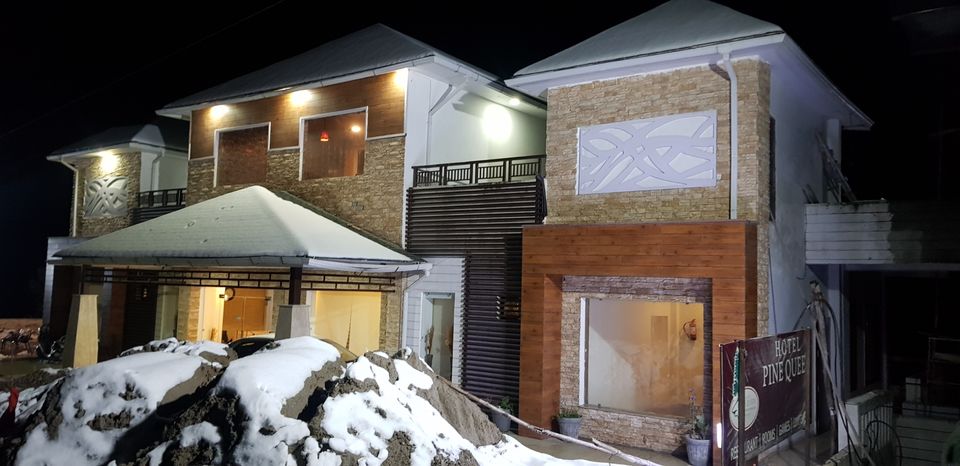 Keep one thing in mind that if you are travelling to such places than book stay in advance and confirm the condition of roads and reach on time to stay safe.
I got up early in the morning to enjoy the sorrounding beauty.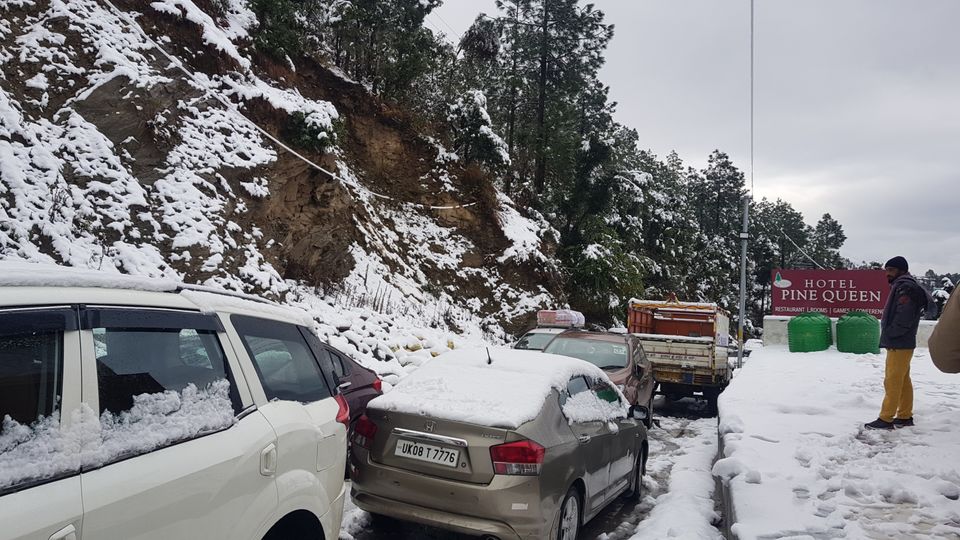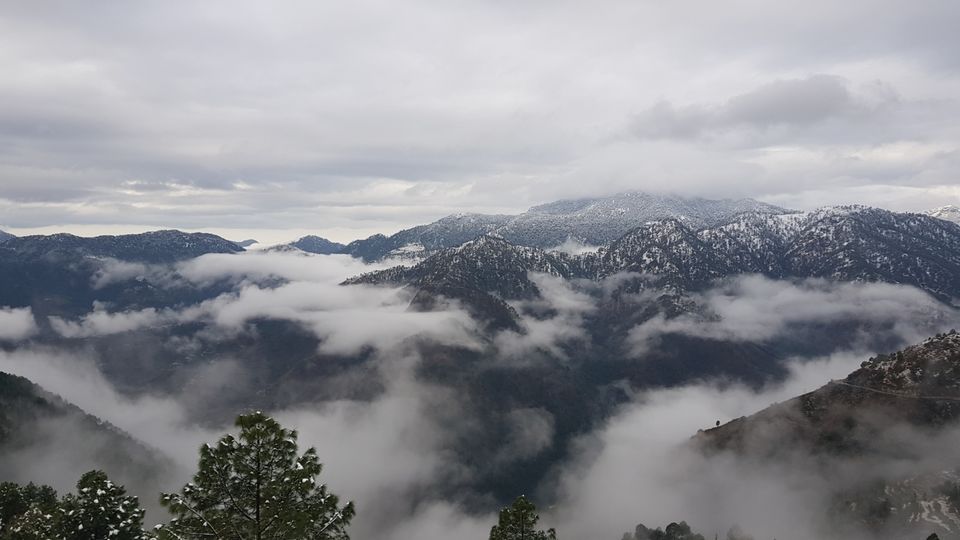 Whole the area was covered in the snow. Trees have snow on their tops. Weather was still getting more and more beautiful.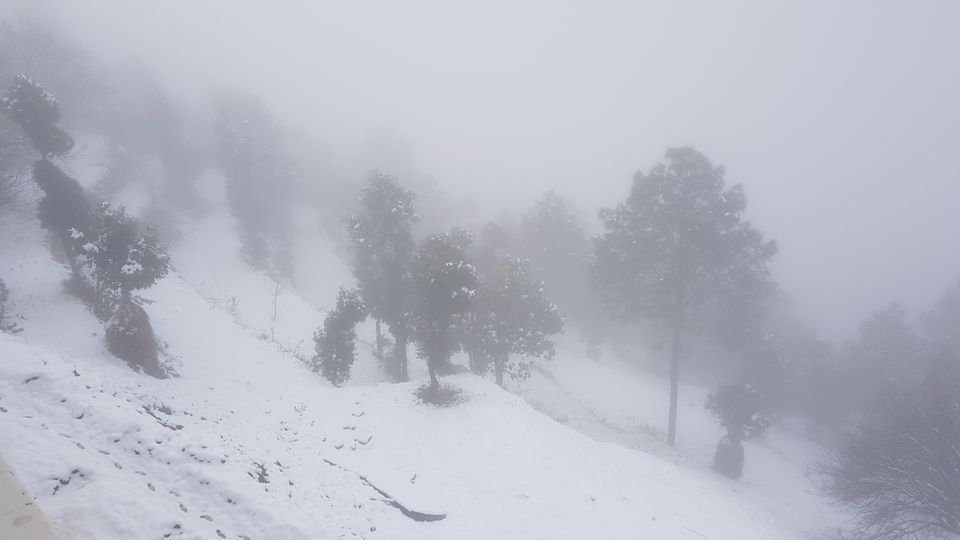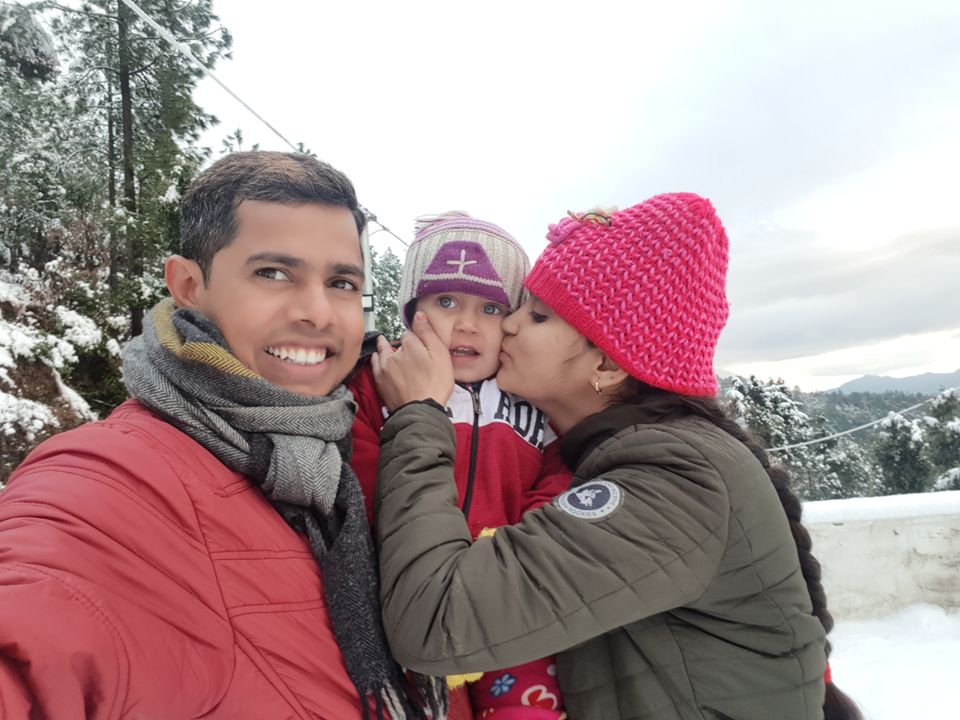 In the morning we came to know that road ahead of our hotel was blocked due to thick layer of snow. We were lucky enough that we have booking in this last hotel. After breakfast we moved ahead to enjoy the nature.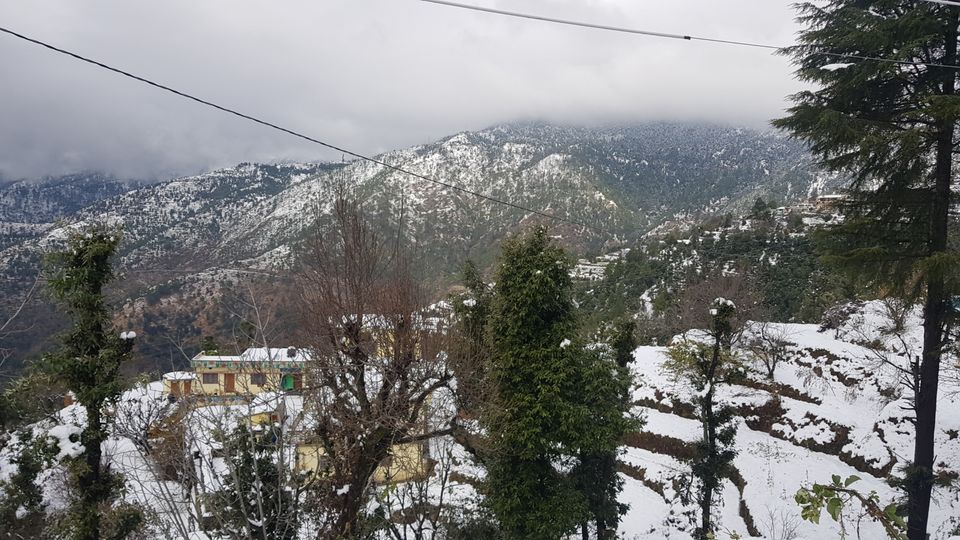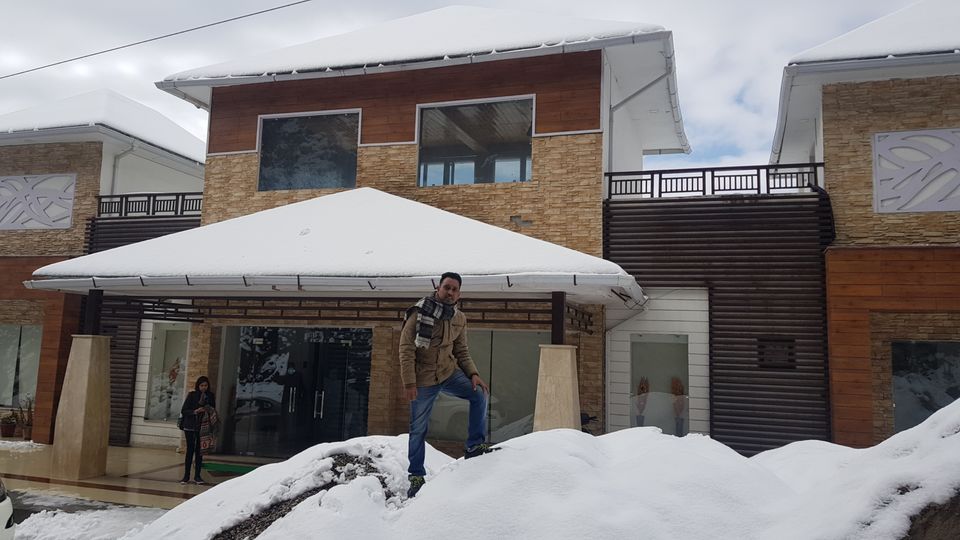 We went for around 5 kms and enjoyed the snow. Ahead of this road was blocked. So we decided to visit Tehri dam, which is around 40 kms from here. The road to Tehri is beautiful.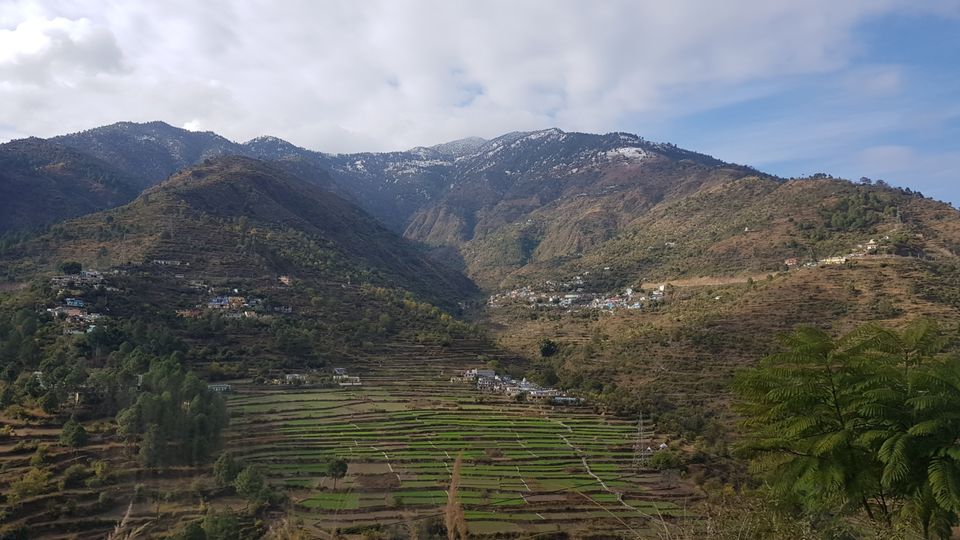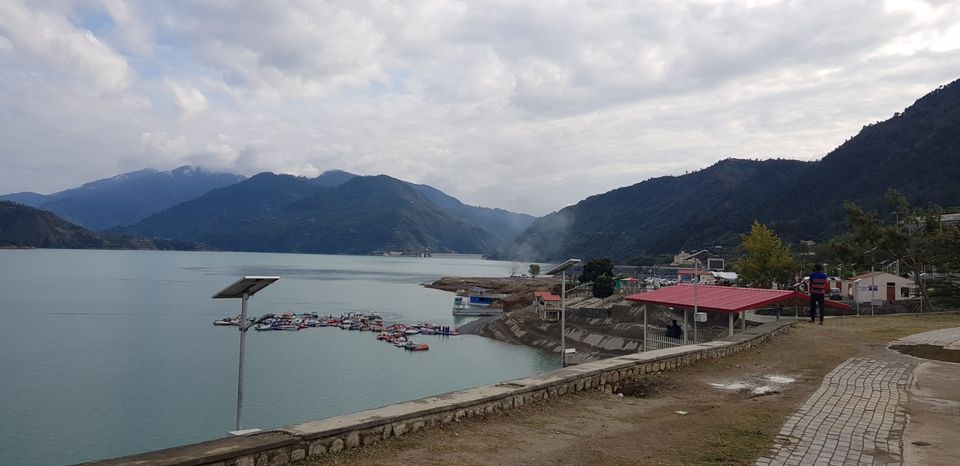 We reached Tehri spent some time there with the nature and have some food. It was too cold so we avoided water sports in Tehri lake.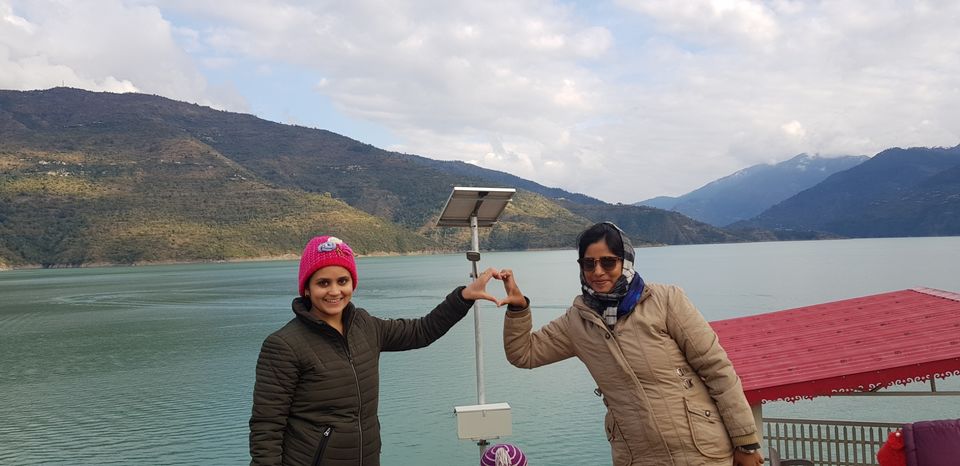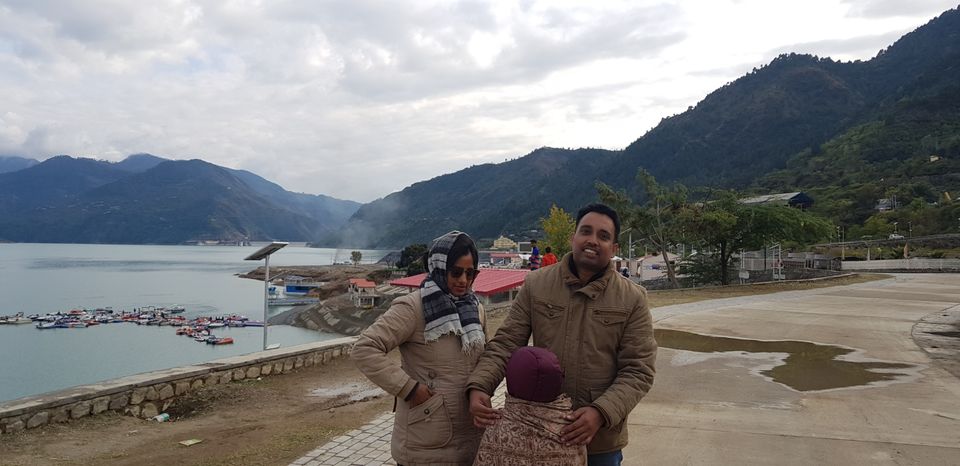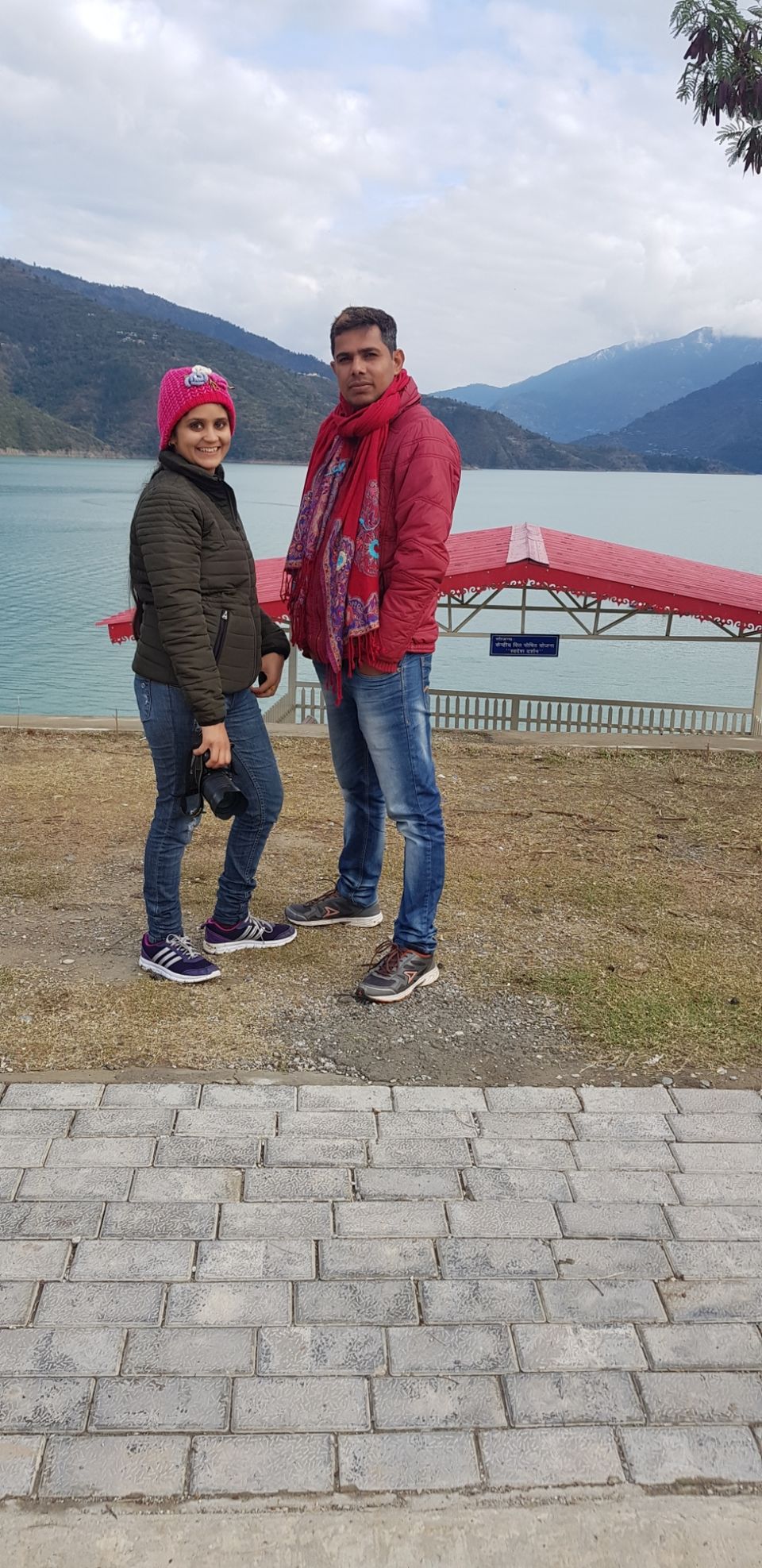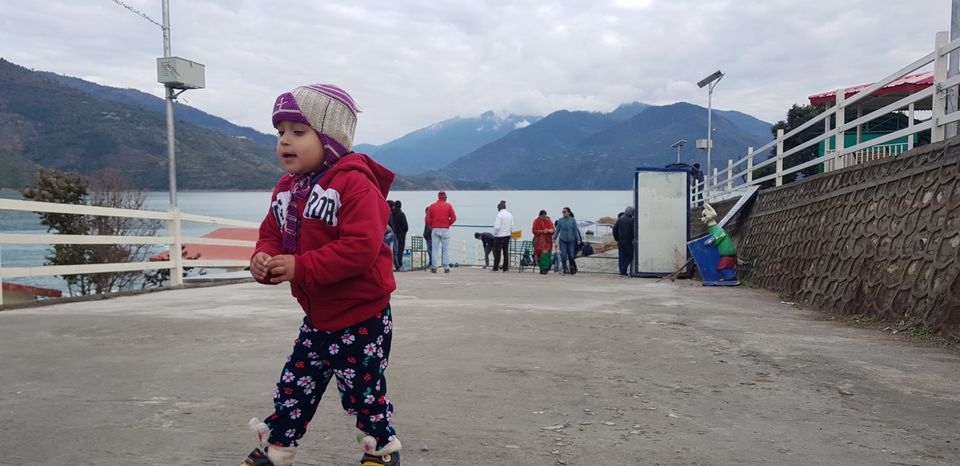 In return journey we took Tehri dam - New Tehri - Chamba road.
Got up early in the morning and visited nearby mountains and enjoyed the view of Himalayan peaks covered in snow. After breakfast we started our return journey. We decided Kanatal - Dhanaulti - Mussorie - Dehradun - Haridwar route. It was the most beautiful day of this trip. Some people warned us not to choose this road due to thick layer of snow on road, but we took the risk and that risk rewarded us the most, without that risk that trip was all in vain.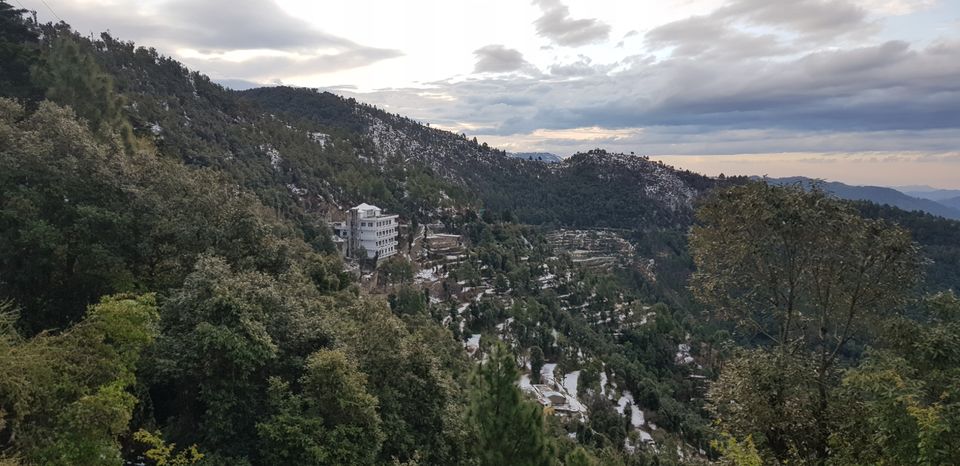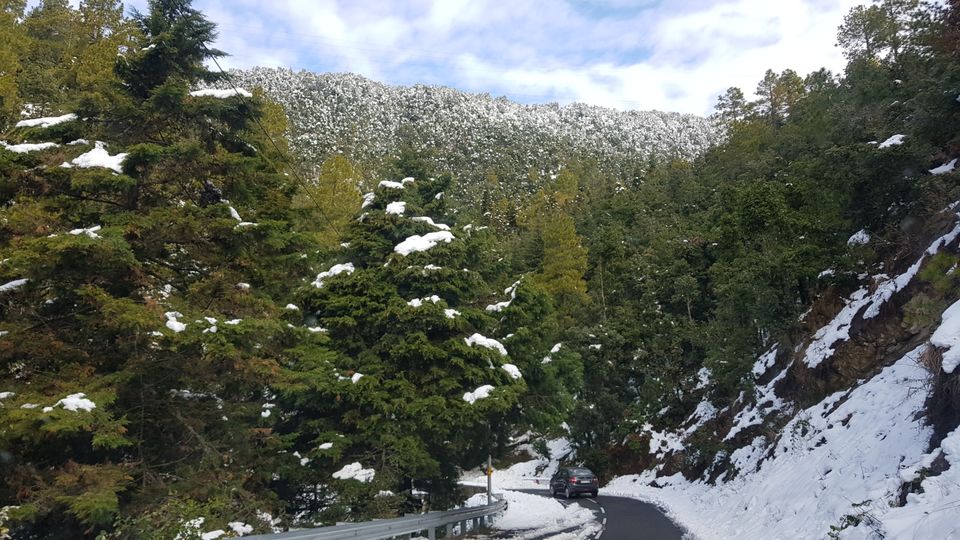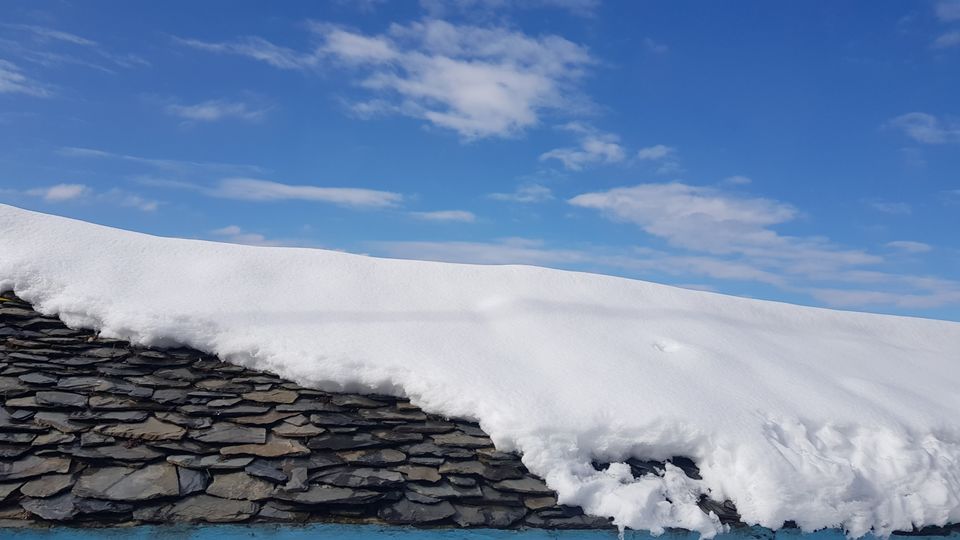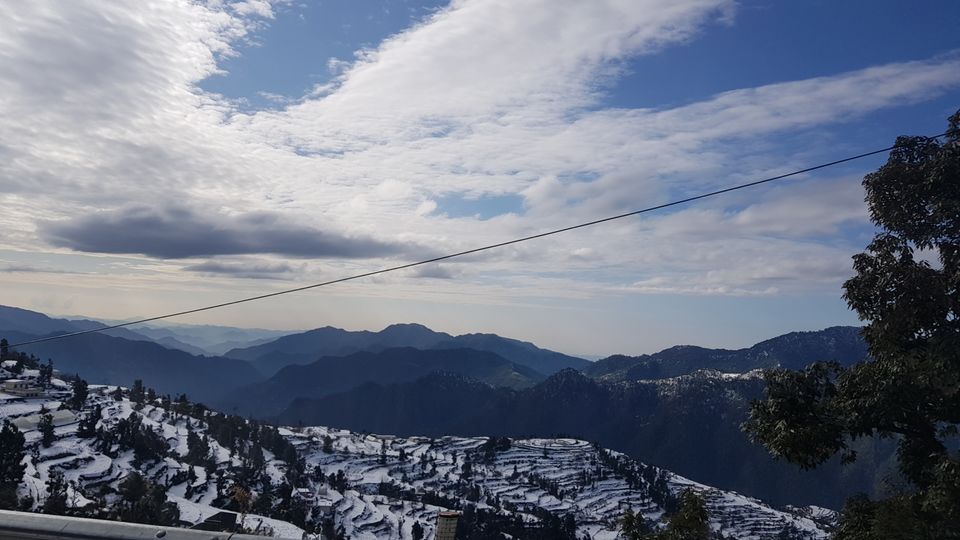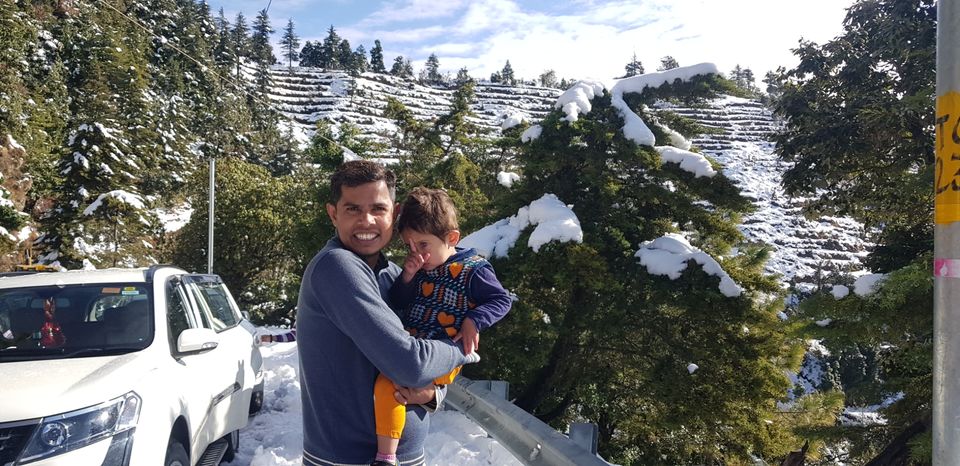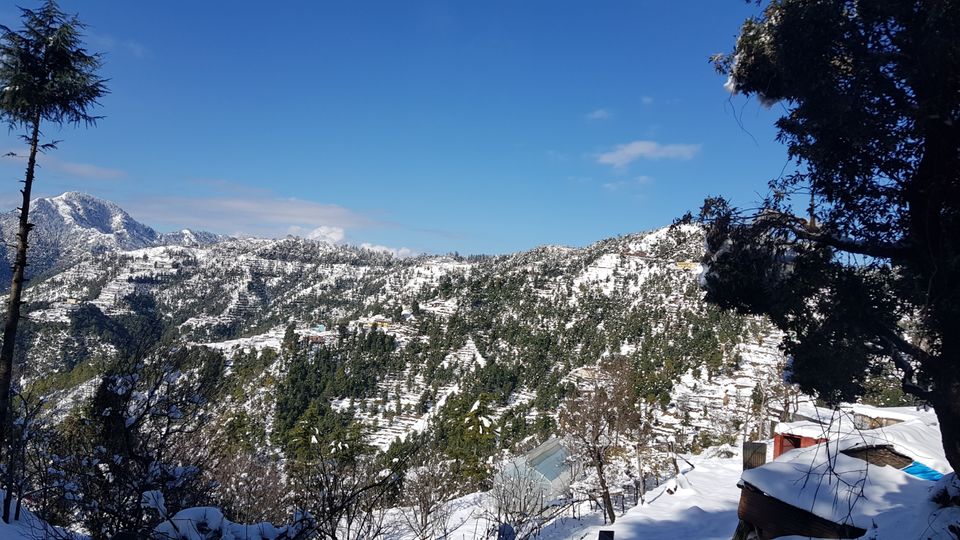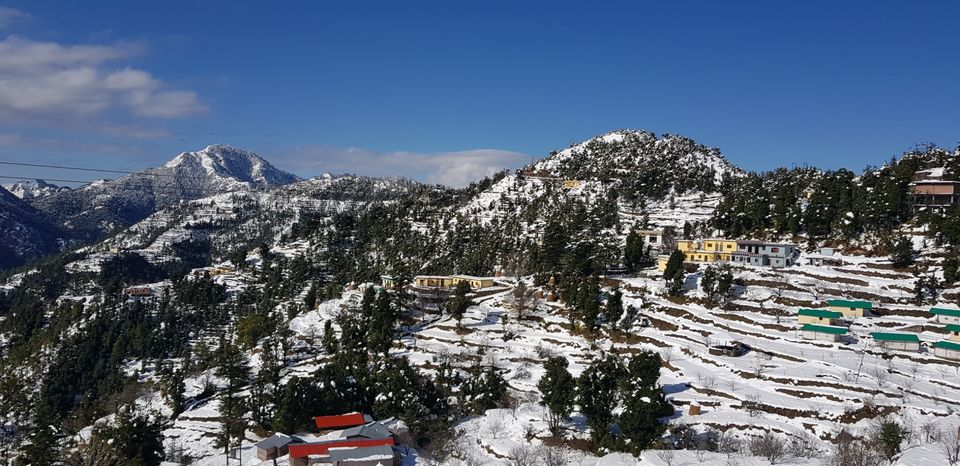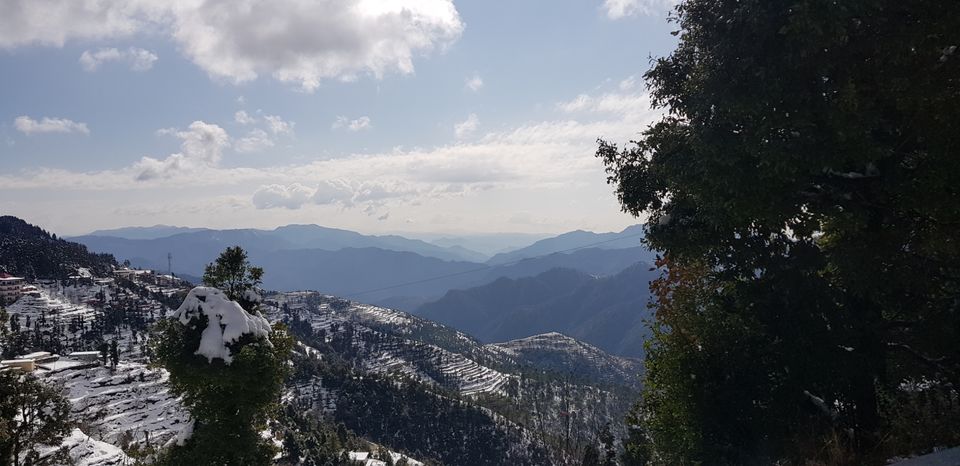 We had breakfast at a restaurant in Kanatal. The sorrounding of restaurent was fully covered in snow. Here one can enjoy so many sports.
The Snow was too thick on the road. A jcb machine was clearing snow. So traffic was slow which allowed us enjoy on the way and have some beautiful pics.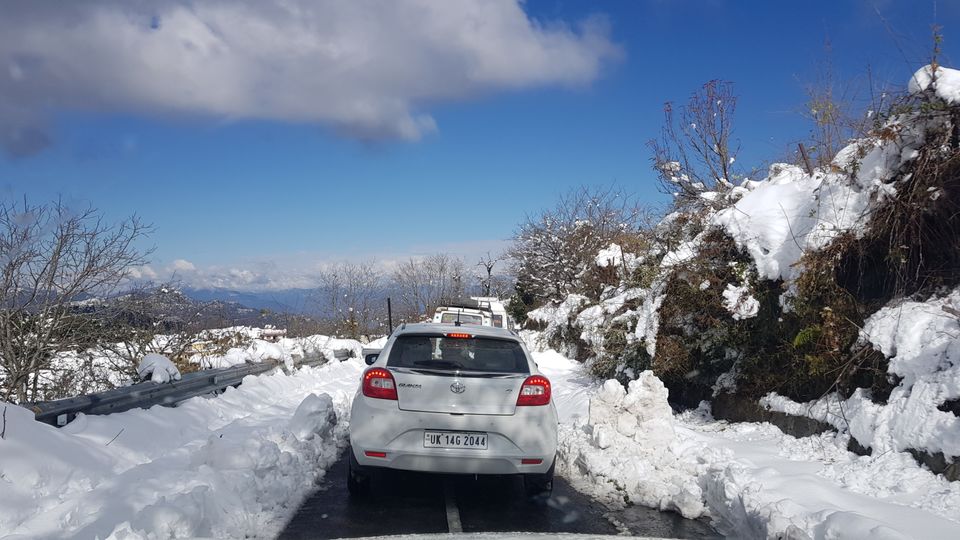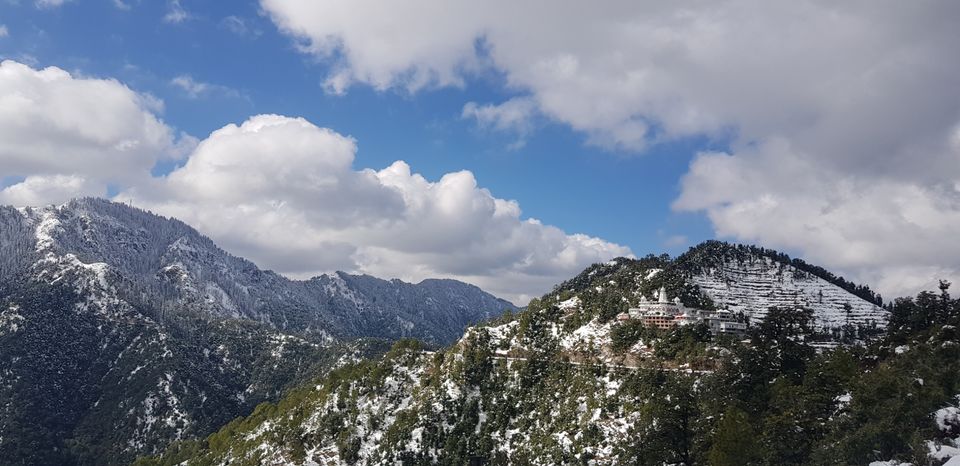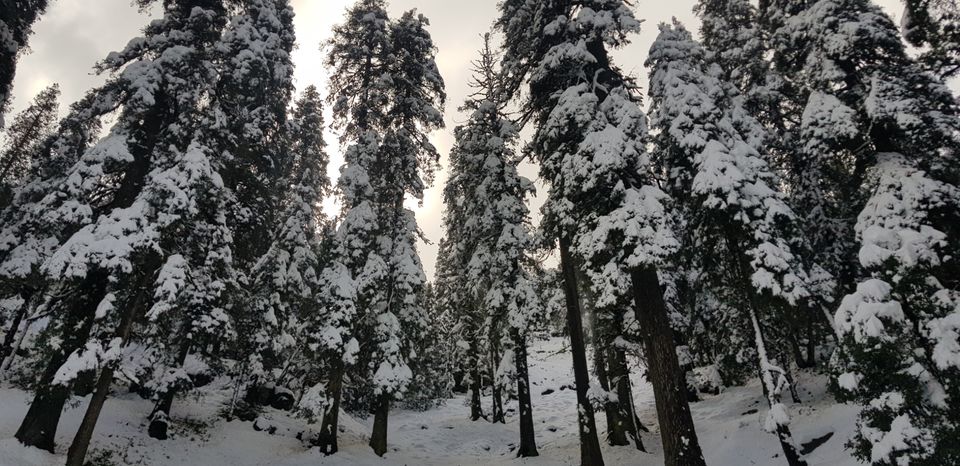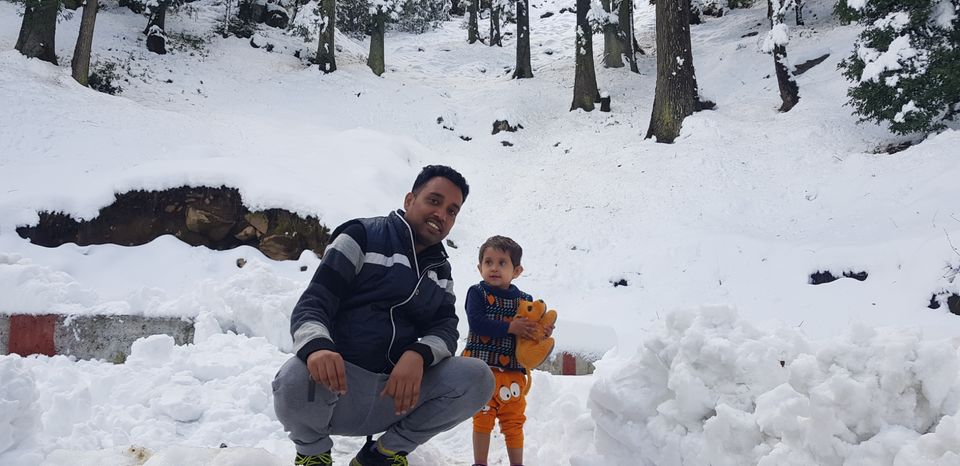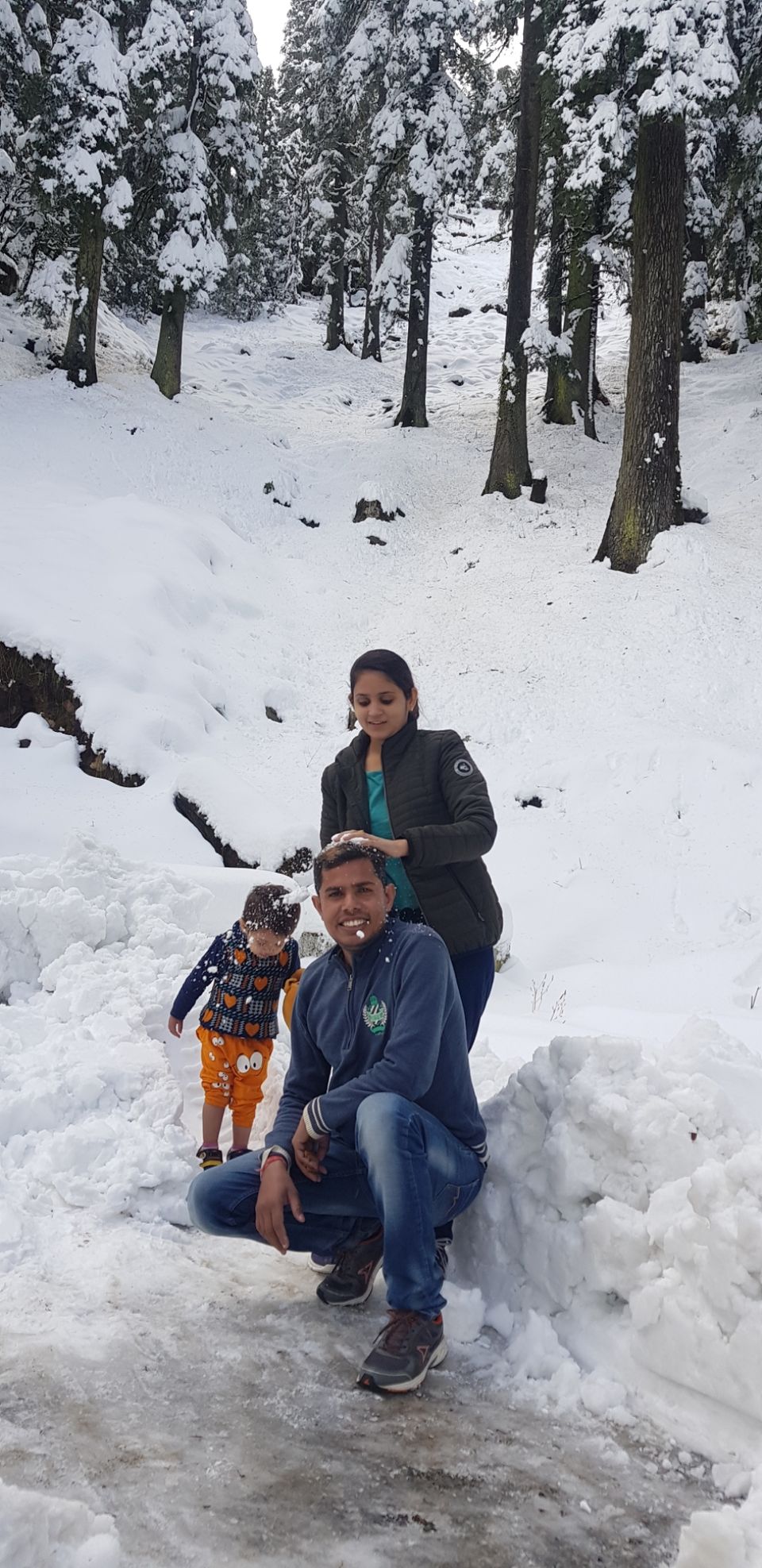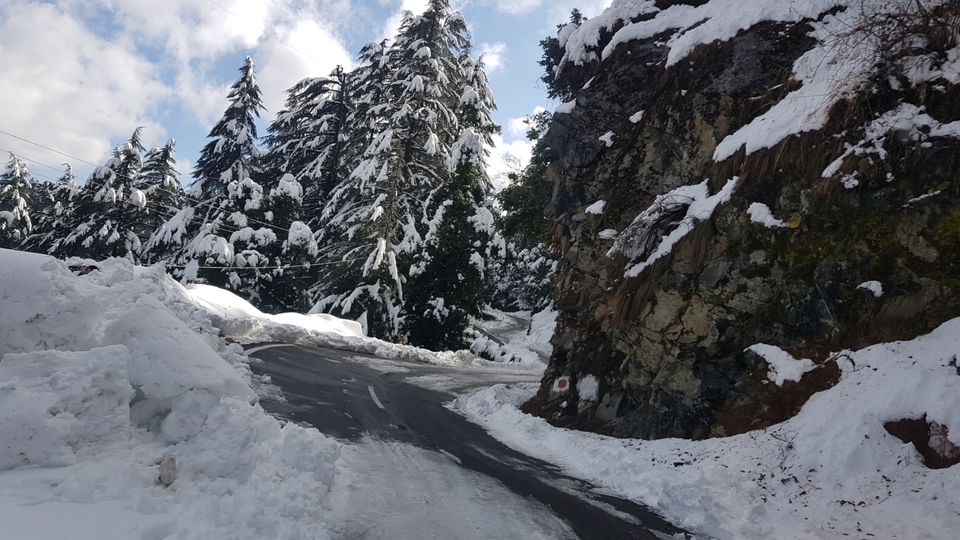 Surkand devi temple is a beautiful place on this road, situated on the top of a mountain just before Dhanaulti. The trek to temple was fully covered with snow, so we avoided this plan. You can enjoy Himalayan peaks from the temple.
Traffic was very slow. So we decided to have lunch. Rain started again. After lunch we started our journey. We reached Dhanaulti and enjoyed snow covered eco park.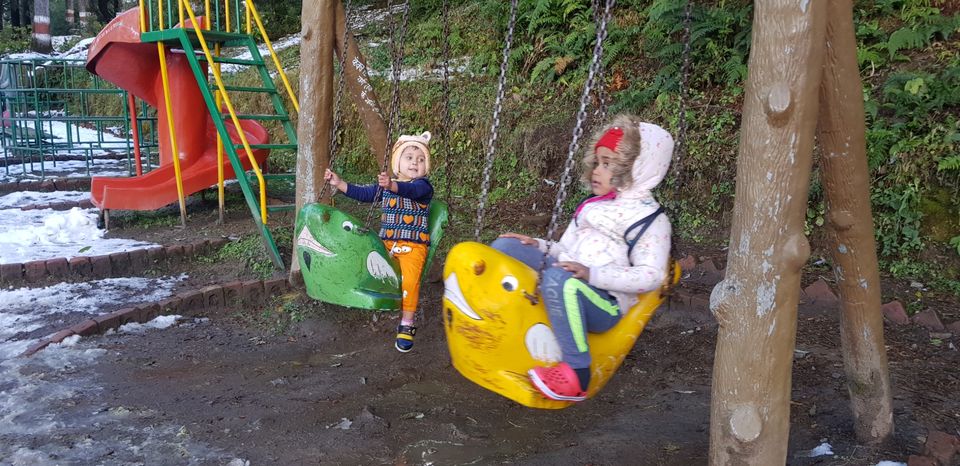 We moved ahead and faced huge traffic on the way to mussorie. We reached mussorie around at 8 PM. We bypassed mussorie and reached Dehradun and continued our journey to Haridwar , rached back to Haridwar around at Midnight. We started from kanatal in the morning at 9 am and reached Haridwar at 12 midnight due to traffic.