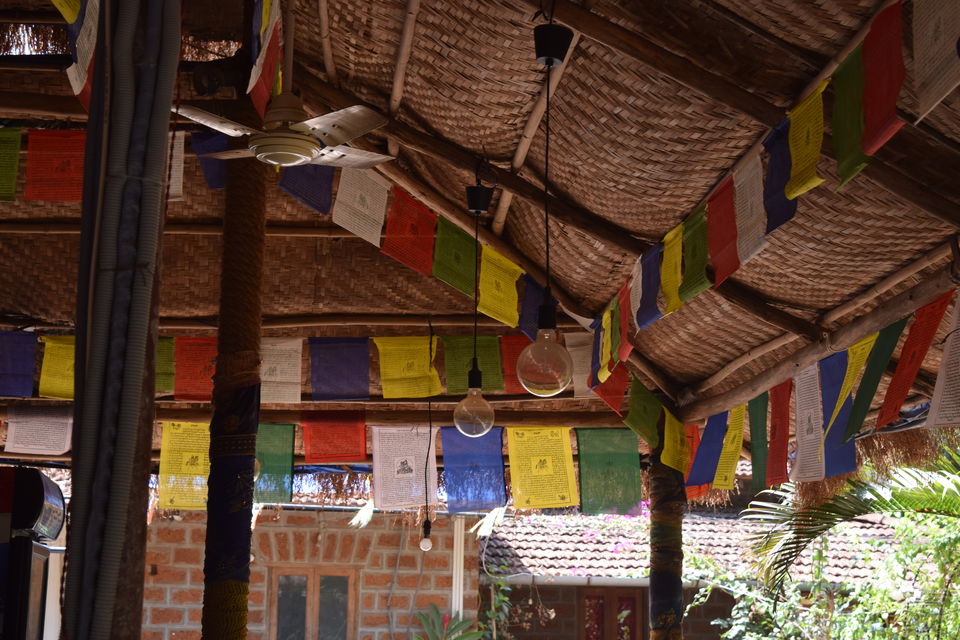 As usual with no aim or any general direction in my life, I head to Goa with no plans. Vagator, a name that sounded like the Burt Reynolds movie,"Gator" had a baby with a vegan was where i was heading. Tired from all the travelling i head into this place called the Forest Monk Hostel.
This place is like from a dream. An actual dream. Chilled out music playing in the background, the cool breeze that passes through the silhouettes of the trees in the compound, the in-house bar to booze (WOOHOO!), the dream-catchers. OK, I may be in love with this place.
Right, now to the click-bait title. Yep you heard it right, If you're not a fucking lightweight unlike me, this Hostel will provide you free stay if you can drink 7 beers(of course you gotta buy it first). The Forest Monk Hostel, located just at a 10 minutes walk from the Vagator beach, is an ideal place for a lazy cunt like me. Other places like the dream beach, Ozran beach and the Chapora fort are also pretty close by. Even if you don't drink alcohol, this hostels rooms are priced at Rs 200 per night paired with the amazing ambiance that would never make you wanna leave, its a fucking steal.
The owner was a very cool dude always ready to help me out. Arranged me a scooter and my bus tickets as well. He told me that he was planning to change the hostels name to "The Bucket List Hostel". The staff was super friendly too.
10/10 would recommend it to anyone, add it your bucket list people ;)