This is definitely the best part of North Goa. A pristine beach that could put many of the best beaches to shame. You feel as if you are in a foreign country all together. Thankfully, you will find none of the party crowd that is reminiscent of Baga. Instead its a serene place with people wind surfing and swimming. Not a single piece of litter can be found on the beach. I have been to many beaches all across the world, but this one is definitely the best of the lot.
In the evenings, do not miss the flea market and the sunset is a must. Also, you have the drum circle, in which people will sit around in a cirle and play different kinds of drums. You are welcome to enjoy the music or dance your ass off. Also, be ready for some crazy pool parties in this part of town.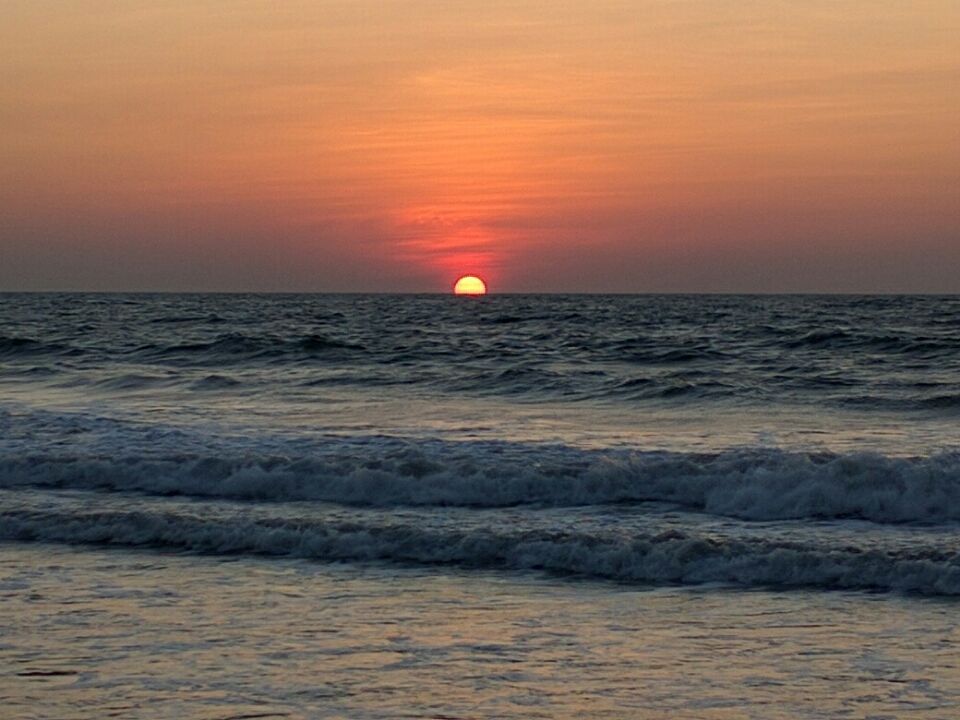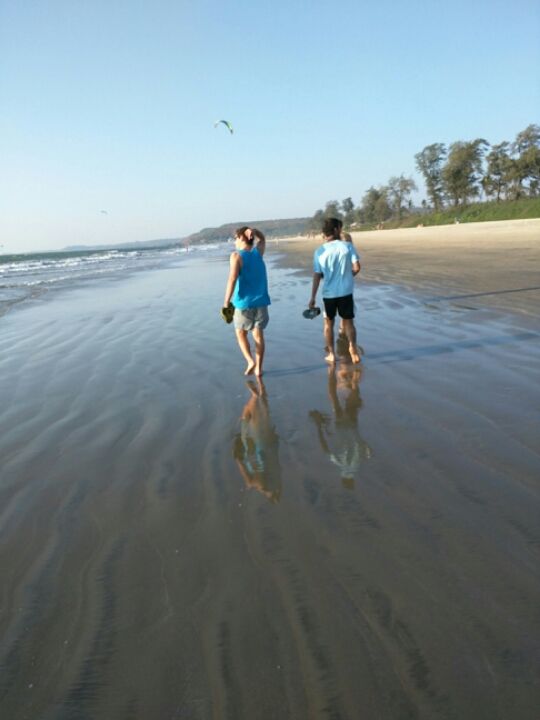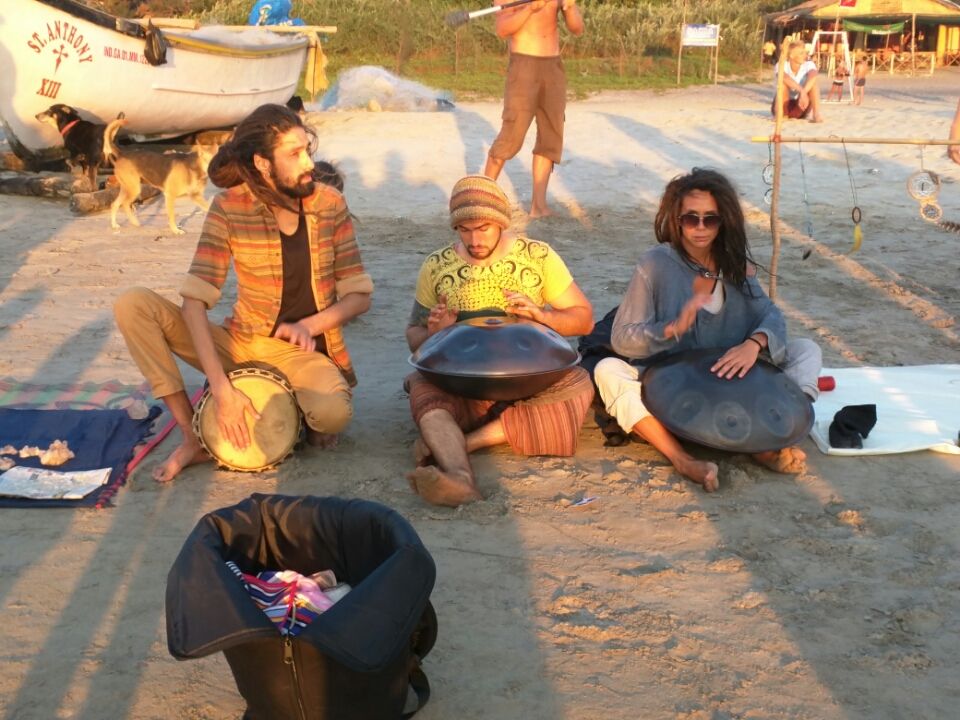 Scuba is not something most travellers will have in mind when going to Goa. The waters have very low visibility and the dive sites arent very deep. That being said, Goa is a very good place to do your open water certification. If you are trained in the Goan waters with visibilitity of 1-2 metres, then you are pretty much ready for any challenge that diving has to offer.
I did my Scuba Schools International certification from Dive Goa which is located in the Fort Aguada area. The staff there is brilliant and ready to help in any way possible. They have a great dive shop with good equipment and great instructors. Be sure to get either one of Nigel or Ajey as your instructors. 
The dive sites they will take you to are an hour away via speed boat. They are known as the Navy Bay rocks (7 meters depth) and Rita bay (11 metres depth). Rita bay is a small ship wreck while Navy Bay rocks is a coral reef. If you are lucky with the visibility, you can see numerous number of fishes and other marine life.
It was a wonderful experience nonetheless. Try the beer at the brewery right besides the dive shop.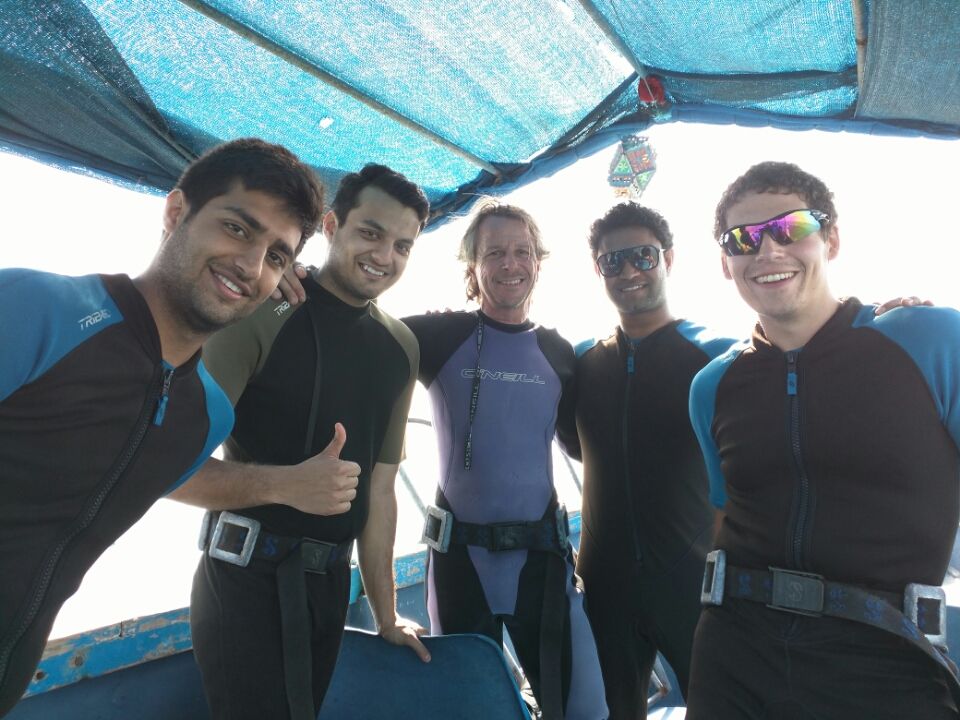 Stay at Backpackers Panda:
Even though I ended up staying at OYO rooms, I would highly recommend staying at Backpackers Panda. This is a wonderful European style Backpackers hostel, located in the Calangute/ Candolim area. It has four bed dorms with airconditioners and private bathrooms for a reasonable tariff. It also has other kinds of rooms available as well.
I chillled at this place for over two days and had a great time. I met people from various different nationalities, ranging from India, England, France, Spain, Ireland and Kazakhstan. It was a great experience to meet people from so many different cultures. All of us ended up having a nice beach party with some Old monk and beers at Mama Celia's Beach Cafe. The owner of the place became a great friend and let us set up a bon fire in front of his shack. He even gave us alcohol on the house when we ran out.
I did not get a chance to visit some of the other Backpackers hostels in Goa. There was one, by the name of Jungle Hostel in the Vagator area. For me, backpackers hostels is the way to roll in Goa.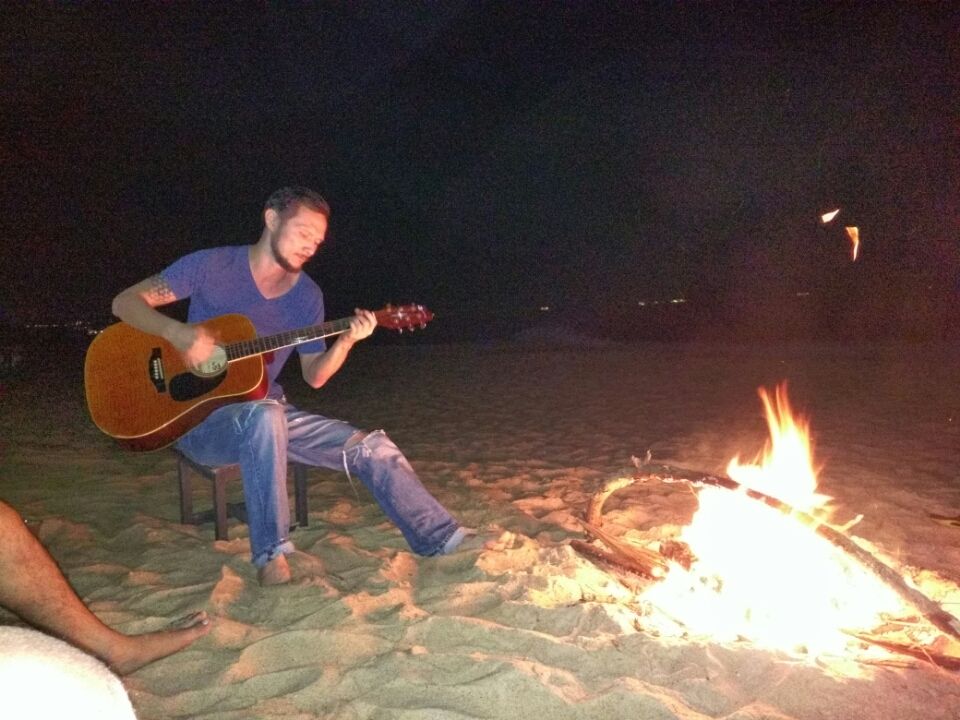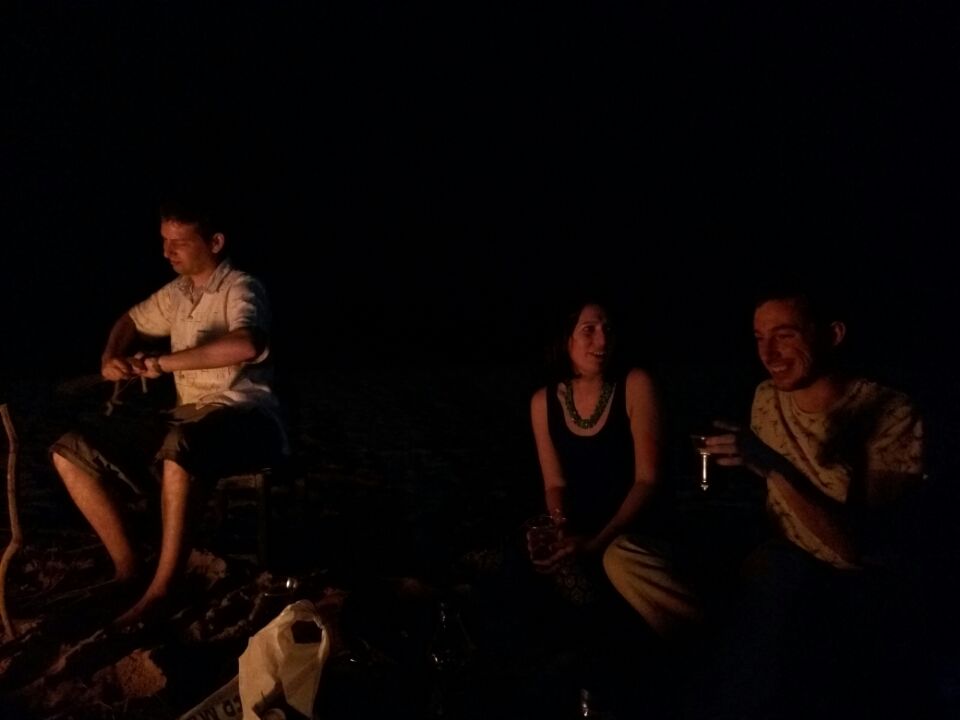 I am sure most of the people already know about this one. But I will still reiterate, this is the way to move around in Goa. Some of the roads to the beach shack are so narrow that even motor bikes can barely make it through. Having a bike, enables you to go right up to the beach shack and park there itself. Cars are also a good option, if you do not know how to ride motorbikes. But then, be ready for some slow moving traffic (It can get frustrating).
Personally, I found motor bikes much more fun, even though I don't know how to ride one and I was always the passenger. Going to Arambol on your motorbike at 11pm and riding back at 2am, with not a single soul on the road, has to be fun :p
My friend took me to this place in Arambol. It did not seem much at first. It was a vegan restaurant owned by a Nepalese guy. It had dim lighting and a bon fire. It is not until 11pm, that you realise what this place really stands for.
At 11pm, this guy walks in with his guitar, sits by the bon fire and starts singing Bhajans. Soon a bunch of people join him by the fire and sing along. The entire feel of the place is so soothing. It is very hard to not down these feelings into words. This can only be experienced. For me, it was a much much better feel than the Psychedelic music of Baga.
There is another restaurant by the name of twice in nature. It is by the same owner and is supposed to be as good. Personally, I could not make it there.
Tuscany gardens restaurant
This place is located very close to Dive Goa in the Fort Aguada area. I don't know if people have heard about this place but this was definitely the best food I've had in Goa. Probably, the best Italian I have had in my life. Every dish that was ordered here was out of this world. Oh yes,and don't forget to try the Margaritas.