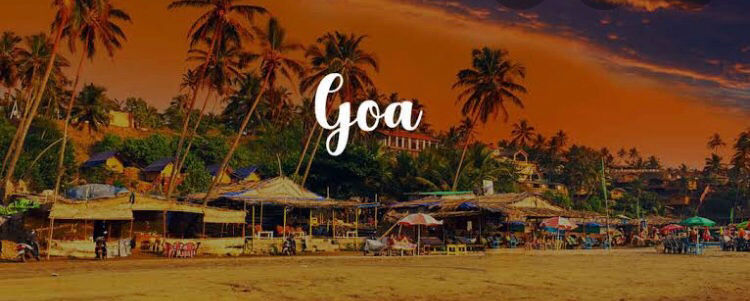 WHEN YOU NEVER GO, YOU WILL NEVER KNOW-The lines always reminds me something everytime it flashes in my mind.. Iam a kind of girl always wish to travel, but unfortunately can't.Luckily I got a chance to Goa,a mandatory place for  every young Indian citizen out there(I feel so :D)..
TRAVELLING TURNS EVEYONE INTO A STORY TELLER(anonymous):p
We travelled by bus from Hyderabad, There we all people got gathered and started our journey...we stayed In JUNGLE HOSTEL.. (an awesome place)...First day we went to CHAPORA FORT and ended with VAGATOR BEACH...
We Humans always wish to have a place with NO judgements,NO boundaries, NO stress, NO negativity but ONLY peace...GOA Is absolutely a place of that kind,where a true spirit comes from with in you!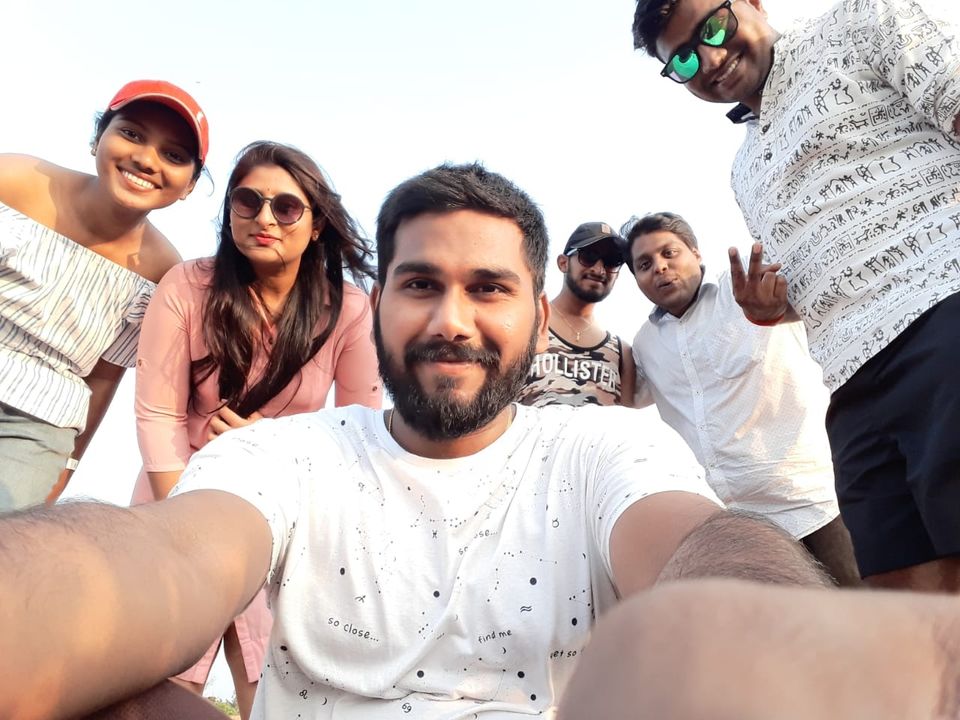 GREAT memories happen when you don't know where you are going.With out any preschedule stuff we planned our trip.. After Delightful breakfast, we started our day to BAGA BEACH.Entire day we were in the beach..we tried PARASAILING(one of the bucket list adventure of mine) .. There we got added two AMIGOs into our gang.. The fun doubled then after..Till night 2:30 we danced like a maniac...This is the day in my life which I always dreamt of. ..With tired body and happy soul we returned  to hostel..!!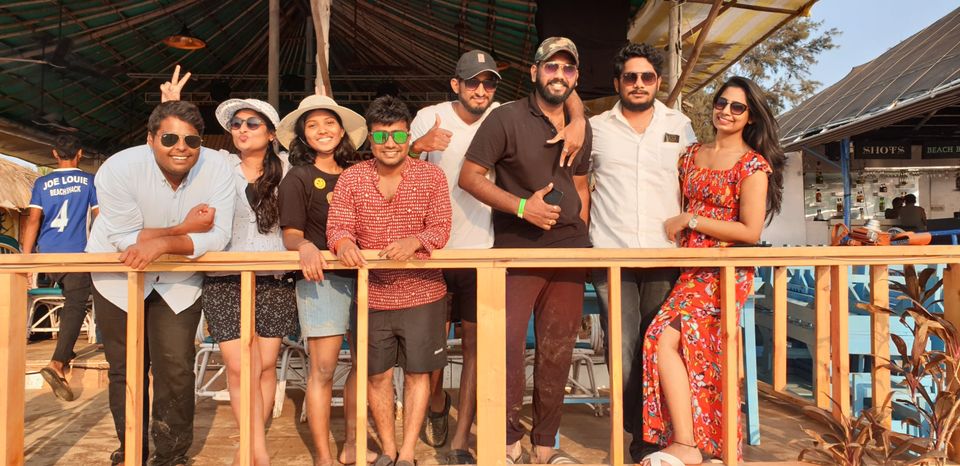 At Noon, we had our morning.. With aching muscles and sour tendons, we started our day...we went to ANJUNA BEACH.. One of the pleasant beaches.. Food is just awesome @CURLIES...We waited for the sun to set.. And it is one of the calm and cool sunset.🌇 ..Then we went back to Hostel.. AS LIFE IS AlWAYS BETTER BY POOl SIDE.. We group of 8 people have spent amazing time at the pool....During Dinner, we Four people had deep conversations..,where I came to know  their deeper side of life and  It's a day where we got to know each others more closely...After the entire talk I Realised that LIFE gives everyone a STORY to share..!!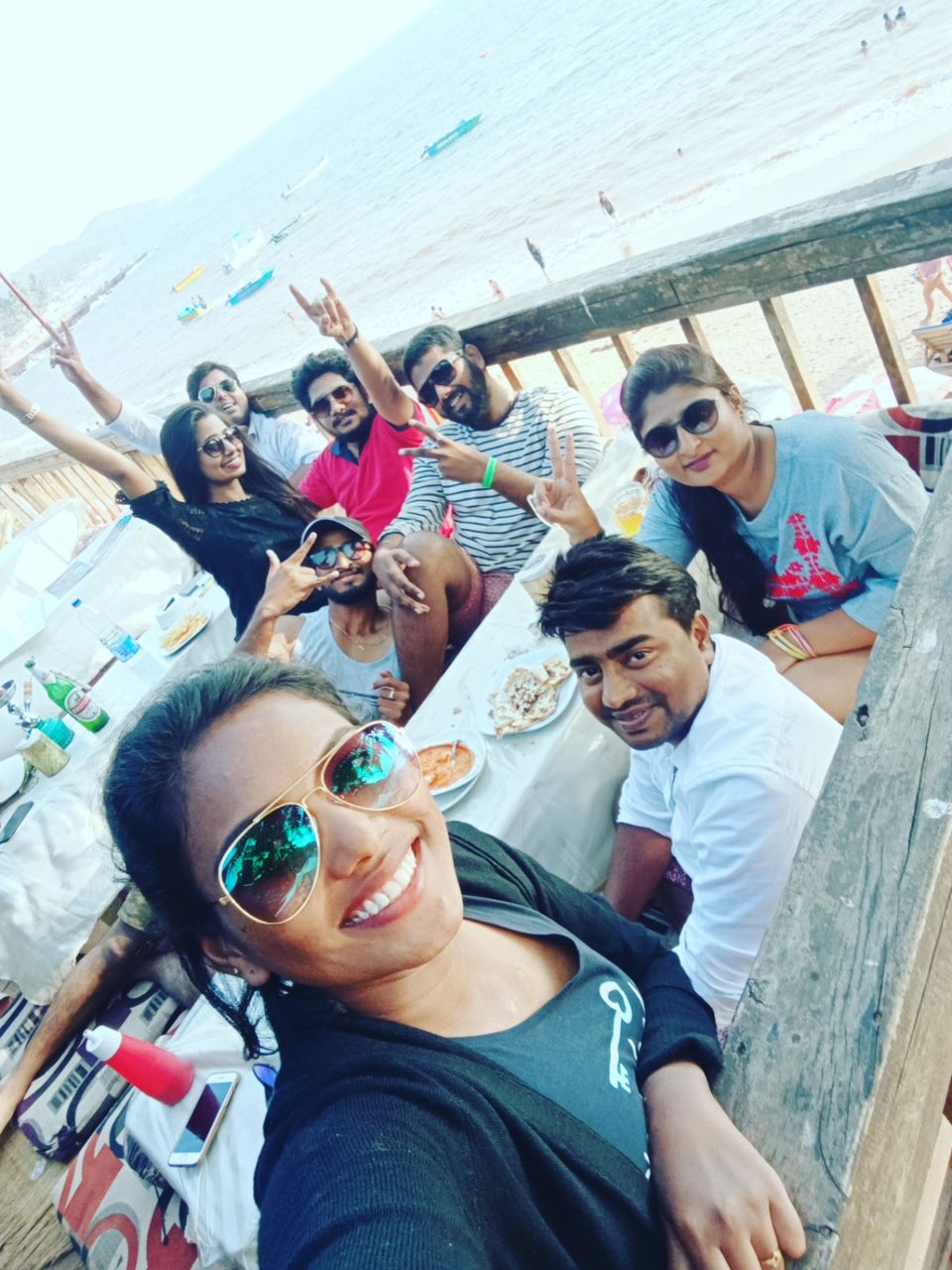 BEACHES are always cosy at early mornings.. .As it is a last day we reached VAGATOR beach. . I found it very calm and clean.. Then we were busy with our shopping stuff.. At noon we checked out from hostel and from the pool even.. :(
That moment it feels like  I wish I could Freeze time for one more week. :(
TAKE EVERY CHANCE YOU GET IN LIFE,BCZ SOMETHINGS HAPPEN ONLY ONCE...
Now... for me GOA is of only three things..Friends, Beaches and Memories to cherish :)