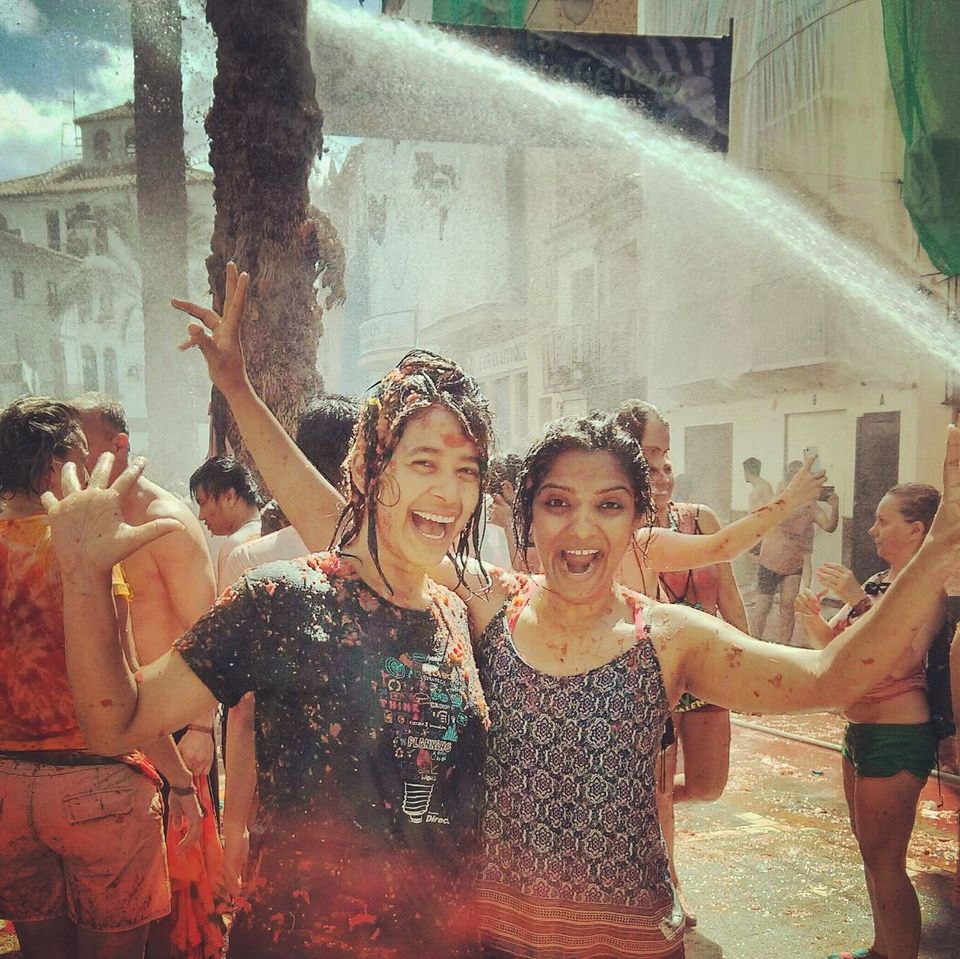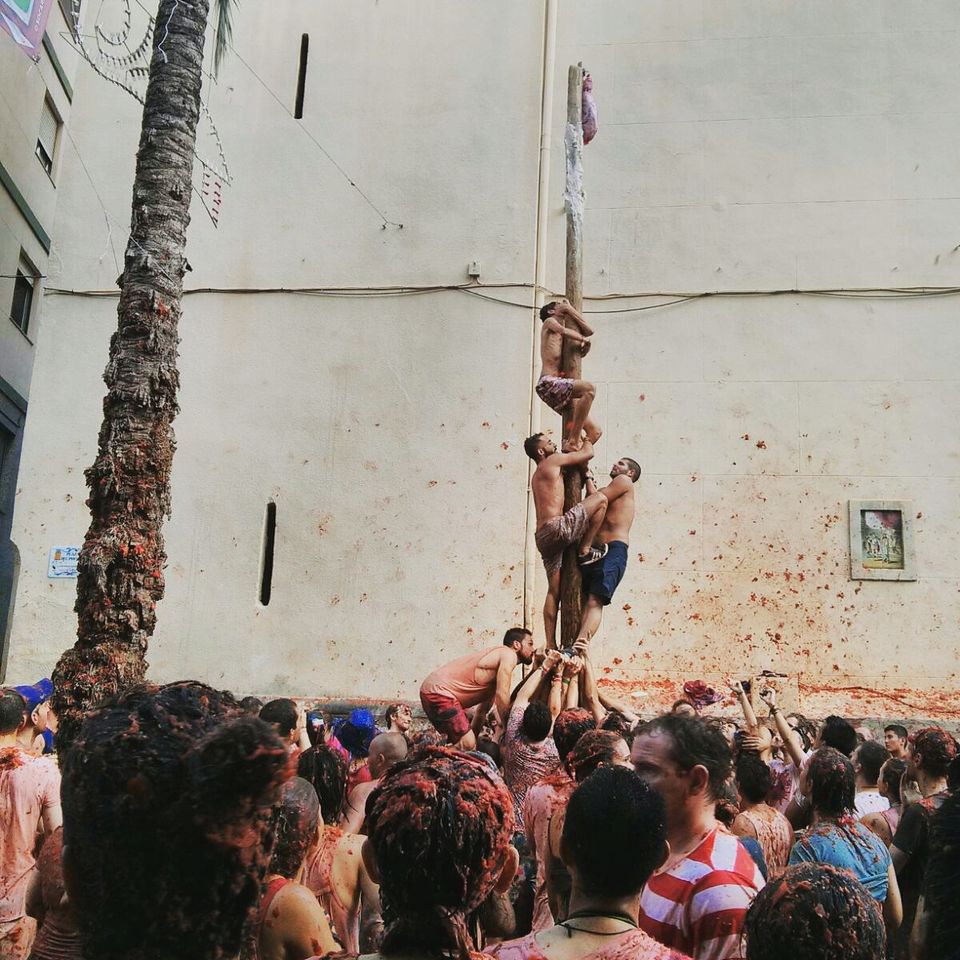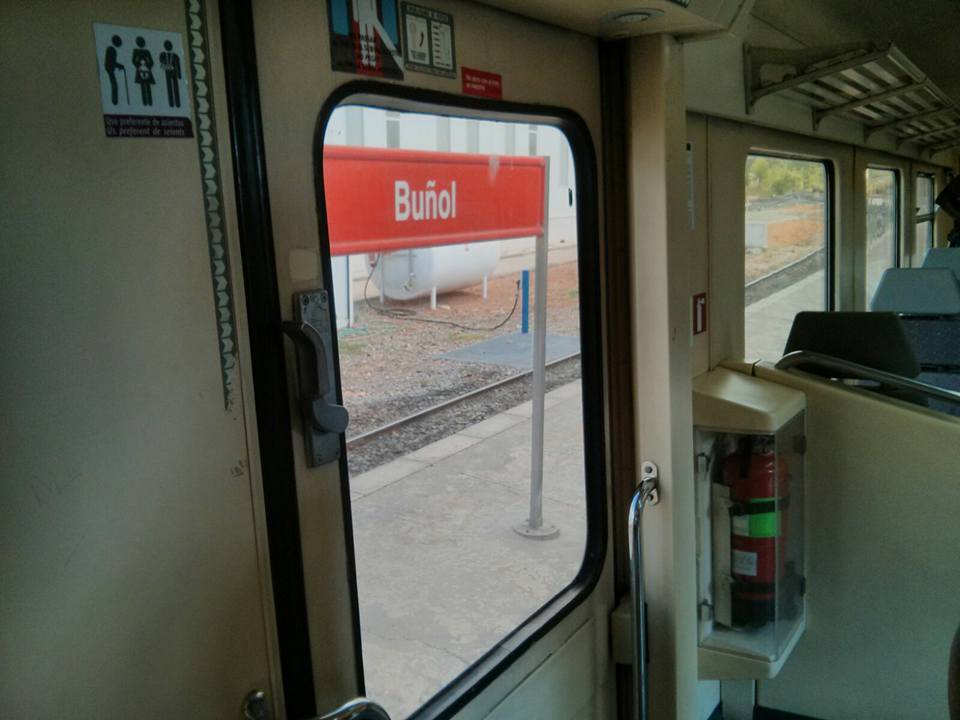 This year I attended the La Tomatina event which happens at Bunol, Spain everywhere. Me and my bff were travelling four countries out of which Spain was one of them mainly because of La Tomatina. The budget of the trip mostly depends on how you plan to get to Bunol or Valencia. Also if you are planning a trip to latomatina makes sense to plan the entire Spain which might include Madrid, Barcelona and others parts of Spain which attract tourists for their grand history and beautiful beaches.  
Points to remember:
1. Bunol is less than an hour journey from Valencia. So, book any accommodations available in Valencia rather than trying to find something in Bunol. Also, traveling in Spain is extremely cheap compared to any other country in Europe. For instance, a ticket from Valencia to Bunol would not cost you more than 3 euros. We paid 2.5 each. 
2. Try to book accommodation in advance as there would be a lotta people trying to book during that period. Couch surfing or airbnb are good options. We booked Ibis hotel in Aldaia but had problems with transport from the hotel to the railway station or closest metro. Book something in the city and that is close to regional trains. 
3. Make sure you spend less on accommodation and of course transport is reasonable, but food is very expensive. If you want to try some authentic Spanish dishes like Paella, it might cost you from 7 to 10 euros. Check the prices before hand. 
4. Make sure you buy tickets for both to and fro it might be cheaper. 
5. Try to book flights to Madrid or Barcelona from wherever you are planning to travel from as they have good connectivity. Use renfe.com and book the trains before hand as you might end up paying a bomb for last minute buses.  
Day1: We traveled from Berlin to Malaga and got a bus from Malaga to Valencia as the air tickets were really expensive by the time we decided to book. The bus journey was very hectic as we traveled for 12 hours but the only hope was that we were gonna have a good night's sleep in Ibis, Aldaia.  Aldaia is around 6 to 8 kms from the central bus station in Valencia. We took a cab which costed us around 18 euros to Ibis. We reached Ibis at around 1.00 am in the night as we traveled the entire day. Yes, big mistake as we didn't book the train in prior which would roughly take 4 to 5 hours. 
Day2: This was the day of tomatina. We woke up at 9.00am and got dressed and left the hotel. We had to walk a bit to get to the closest metro bus station which is near Alcampo mall. We had our breakfast at McDonalds and took at bus to the closest train station in Aldaia. People do not speak any English but they are really helpful as they don't get many tourists I believe. The bus ticket price was 1.50 or 1.70 euros to the train station and the train tickets to Bunol costed us 2.5 euros per head. We reached Bunol in less than an hour. We were informed that the event starts at 11.00 and get's over by 13.00. We didn't really hurry as we didn't wanna spend that much time playing around with tomatoes. :P We reached Bunol by 11.30 and seemed like the event was over. The ticket counters were closing. We also remembered we didn't carry cash. So, we went looking for an ATM talking in half broken Spanish. We realized we had the reached the place where people were still celebrating the festival. Then we thought, anyway ticket counters are closed so why not just play and leave. ;) So this way we saved the entrance fee to la tomatina which was 20 euros per head. Apparently it seems like the festival was free but there were some so called organizers just tricking people to buy tickets. I would suggest DO NOT BUY TICKETS online or use the bus services as the regular bus or train services are much cheaper. We played around and were showered by locals. Then also hit a place where people were showering and drinking beer and dancing to the DJ music. Had a teeny weeny after party for free. 
We didn't really stay for the after party but did enjoy one for free. We reached Aldaia back with the same train services and had an authentic paella meal with salads and bread which came upto 23 euros for two people. The potatoes were the best potatoes and since we praised the chef he gave us complimentary potatoes to take away. :D
WARNING about metro buses in Valencia. The metro bus you came in wont be available to take it back to your palce as it goes in a round robin fashion. So I'd suggest book a cab or stay closer to the metros. We had to ask a local's help to call a cab as we were stuck with no network. 

Day3: We took a city tour in Valencia. Valencia has great architecture and lottsa culture to offer. Next day as we were touring Valencia we went to the city center and walked, ate amazing alcohol ice cream, clicked pictures and decided to book a show for flamenco which said 12 euros without dinner in a restaurant. We thought let's first complete the tour. When we walked by Plza de virgen. We realized there was a big event happening and saw hundreds of people including tourists. It was the "International tradition day". So, we had a chance to enjoy folk dance styles from Spain, Italy, Taiwan, Brazil etc. We left by 11.30 pm to reach the nearest metro to get to the hotel as the last metro was at 12.00. That were two hecka festivals we attended for free. But paid 23 euros twice for two meals. 
Note: Contact me if you need help planning this trip.