As its my first write up, I am gonna keep it short and specific with pictures. I have been to almost all exotic destinations in India and always wanted to travel around the globe someday and left it for time to come. But when the movie Zindagi Na Milegi Dobara (bollywood) released in 2011 my anxiety to visit Spain have multiplied by infinite number of times.
I have kept my target to visit Spain and attend the most craziest festival of La Tomatina - 2016. And.. I boarded my flight from Kuwait to Madrid (Pegasus Airways via Istanbul) and landed in the noon time of a sunny day.
2 Nights in Madrid
I booked my accommodation on Airbnb for a private room in local neighborhood of Campamento.. I checked in and relaxed for a while, as I am not a day sleeper I wanted to take a stroll in the street and have a sip of Beer with Tapas.
My host Yvonee was so kind that she insisted to come along with me to show me eateries around. Went to nice Tapas bar nearby (not a famous one) and had couple of beers to chill in the noon.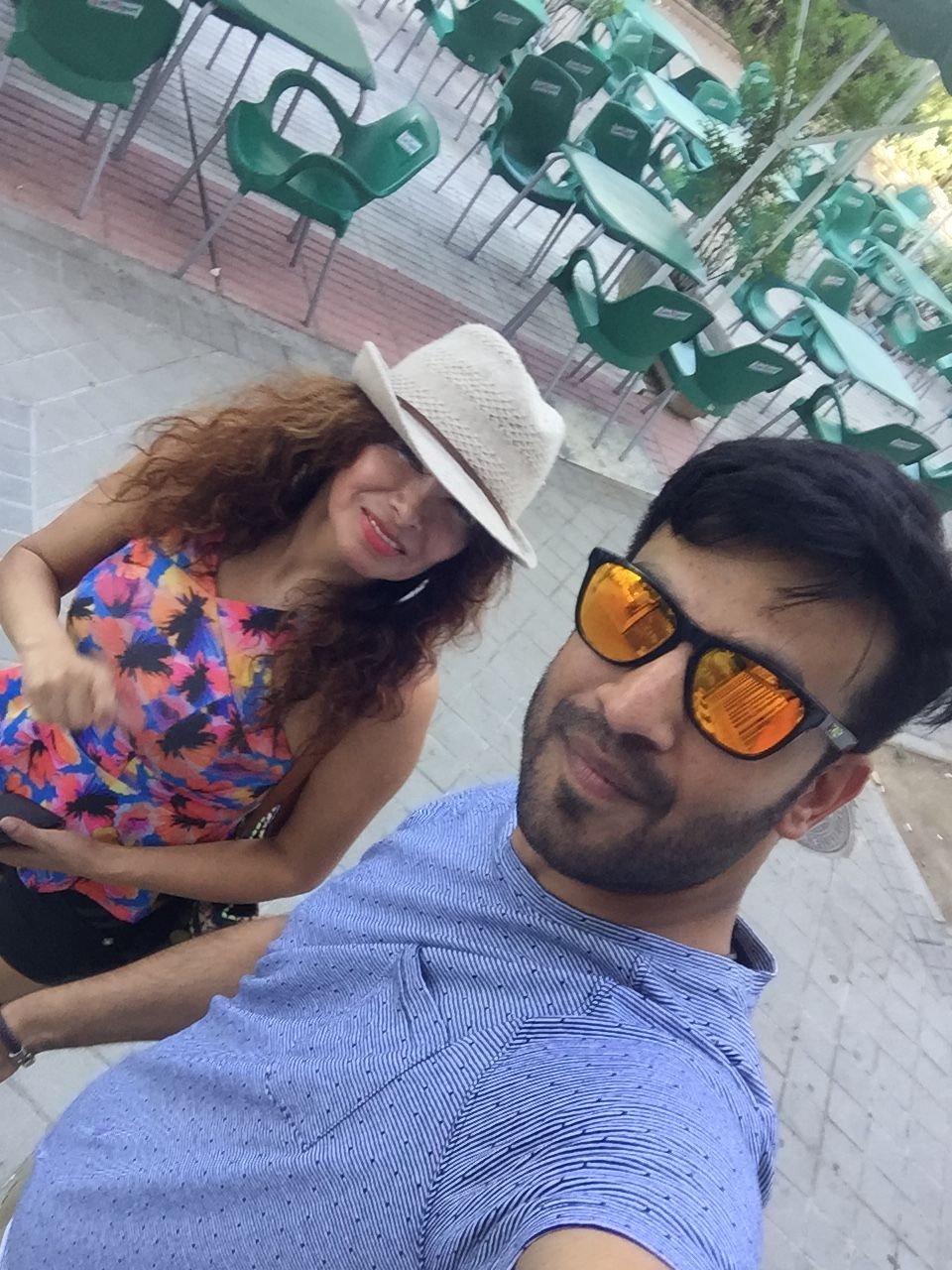 After sunset I decided to hit the clubs to explore the night life of Madrid for which it is famous for. I took the Metro map of the city and headed towards Campamento Metro station to reach the city's most happening Kapital Club which was worth visiting for its huge dance floors with almost 7 storeys. The day ended and my visit to scenic places was scheduled for next morning..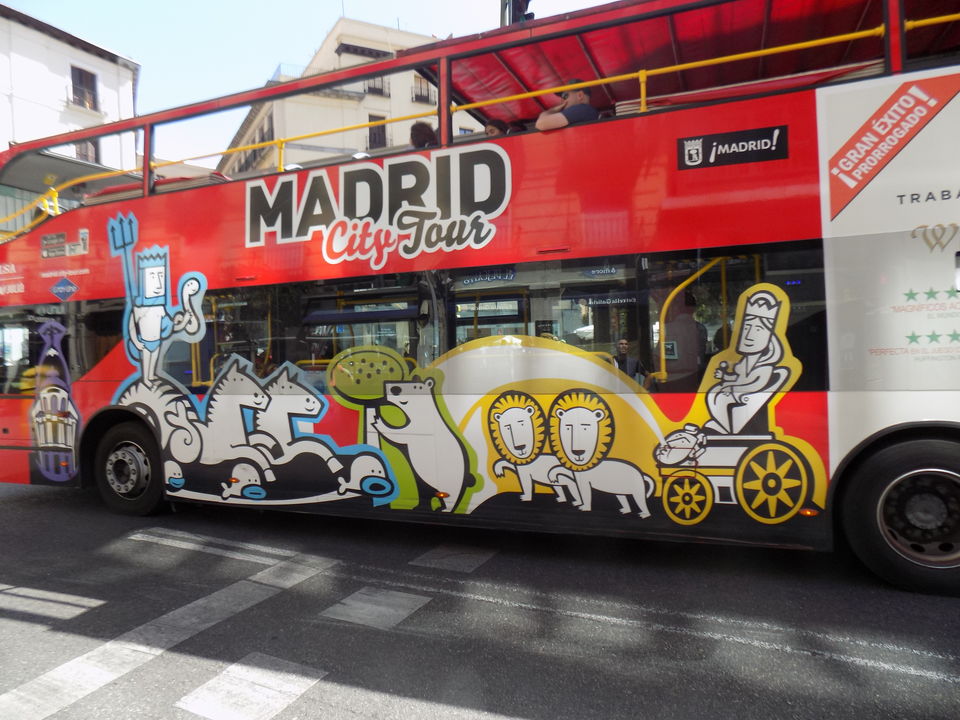 All these attractions were very close to each other so I walked by myself along with the walking tours guided by professionals.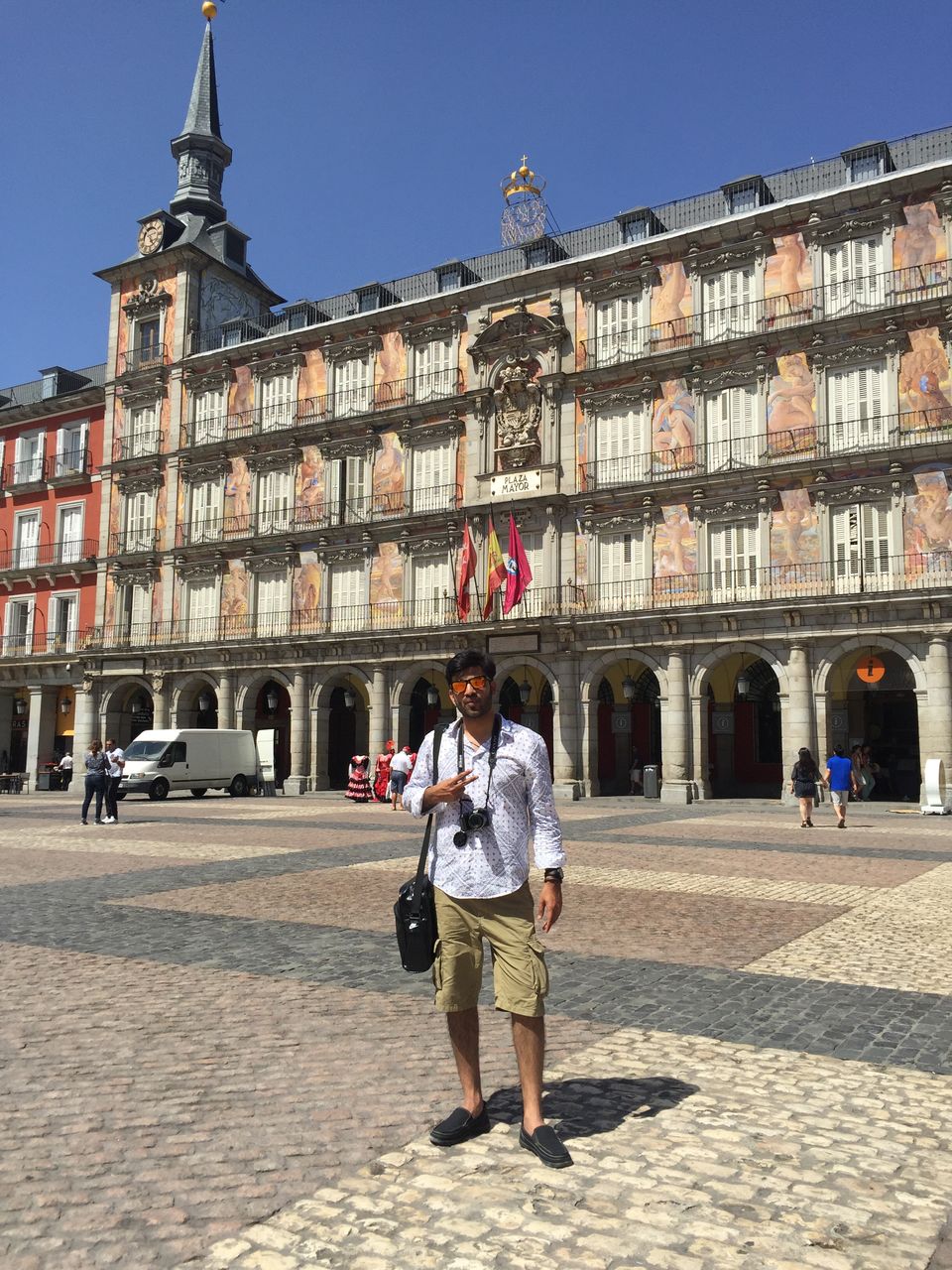 My lunch for the day was at Agra Palace Restaurant, my first Indian Resto in Spain. I talked a bit with Restaurant Manager and asked him about other attractions away from these.. which led me to Casa De Campo the park with lake which was very large in area with huge no. of visitors.
Basically I am not a fan of museums, but you can visit many if you are interested. After the evening it was my time to chill somewhere and grab some tapas, so I moved to the city center Gran Via.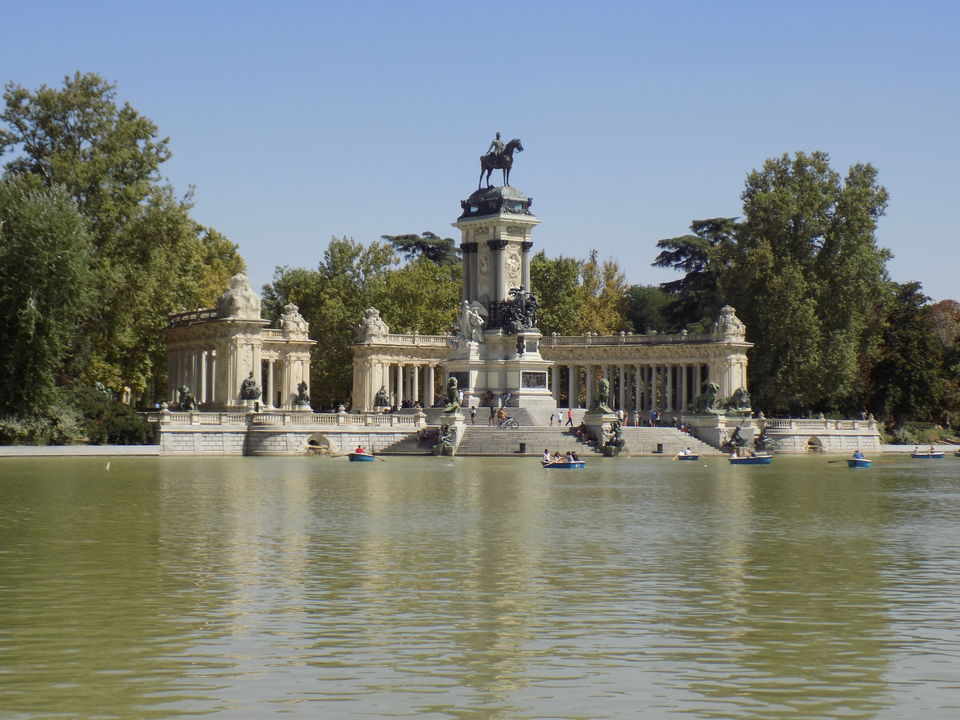 As a football lover and being in Madrid how would I miss the chance to visit one of the biggest football club, whats the fun if you dont watch a live match at Santiago Bernabeu Stadium, Cristiano wasnt playing but saw Zidane very closely and I went live on Facebook too..
2 Nights in Valencia
Next day I took train to Valencia, my first experience in Eurail was amazing.. the speed, the comfort, the punctuality wish our Indian trains reach to that level (atleast some). My hotel in Valencia was booked as part of my La Tomatina package. I checked in took a bike on rent nearby to explore the city..
On my ride I had my lunch in a very old, authentic and famous spanish restaurant named La Genuina. Had delicious Paella, Valencian Speciality.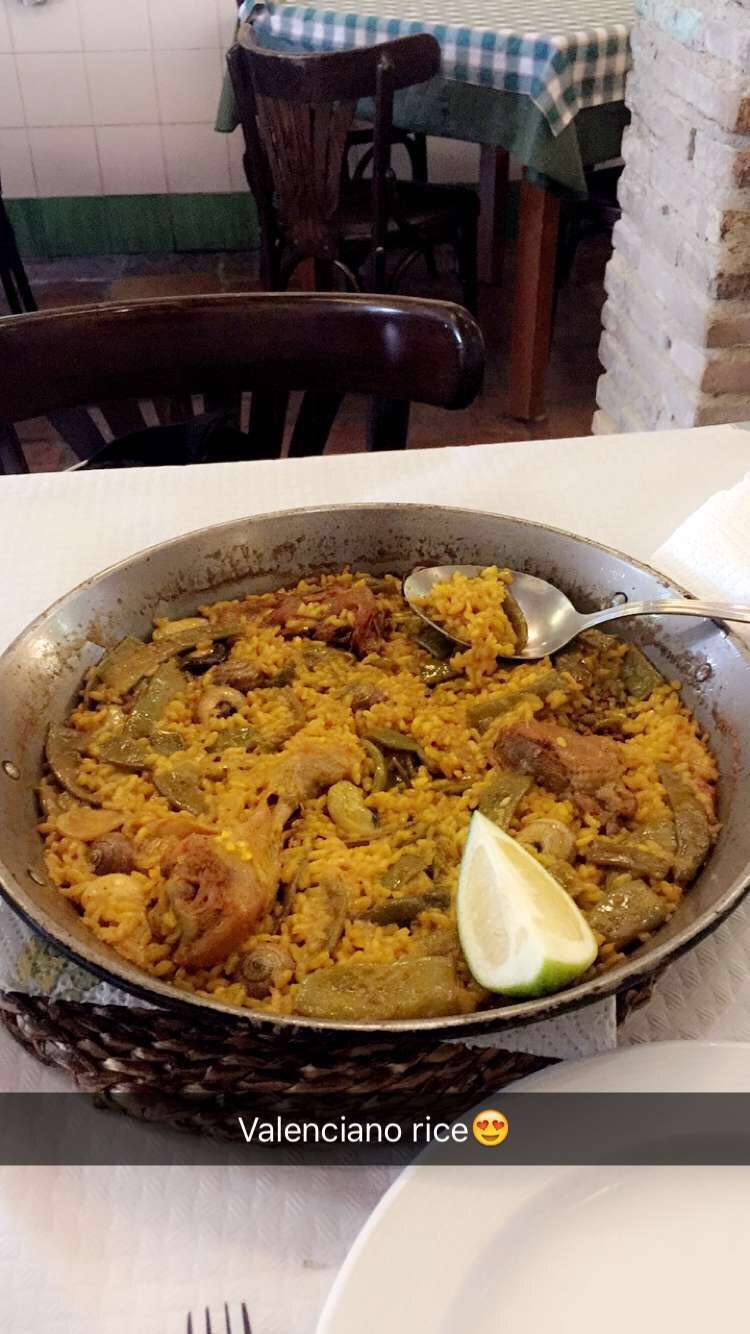 Next day we left little early in the morning to Bunol by bus as its the only way to reach there is by road. It took us around 2-3 hours and here we reach Bunol!!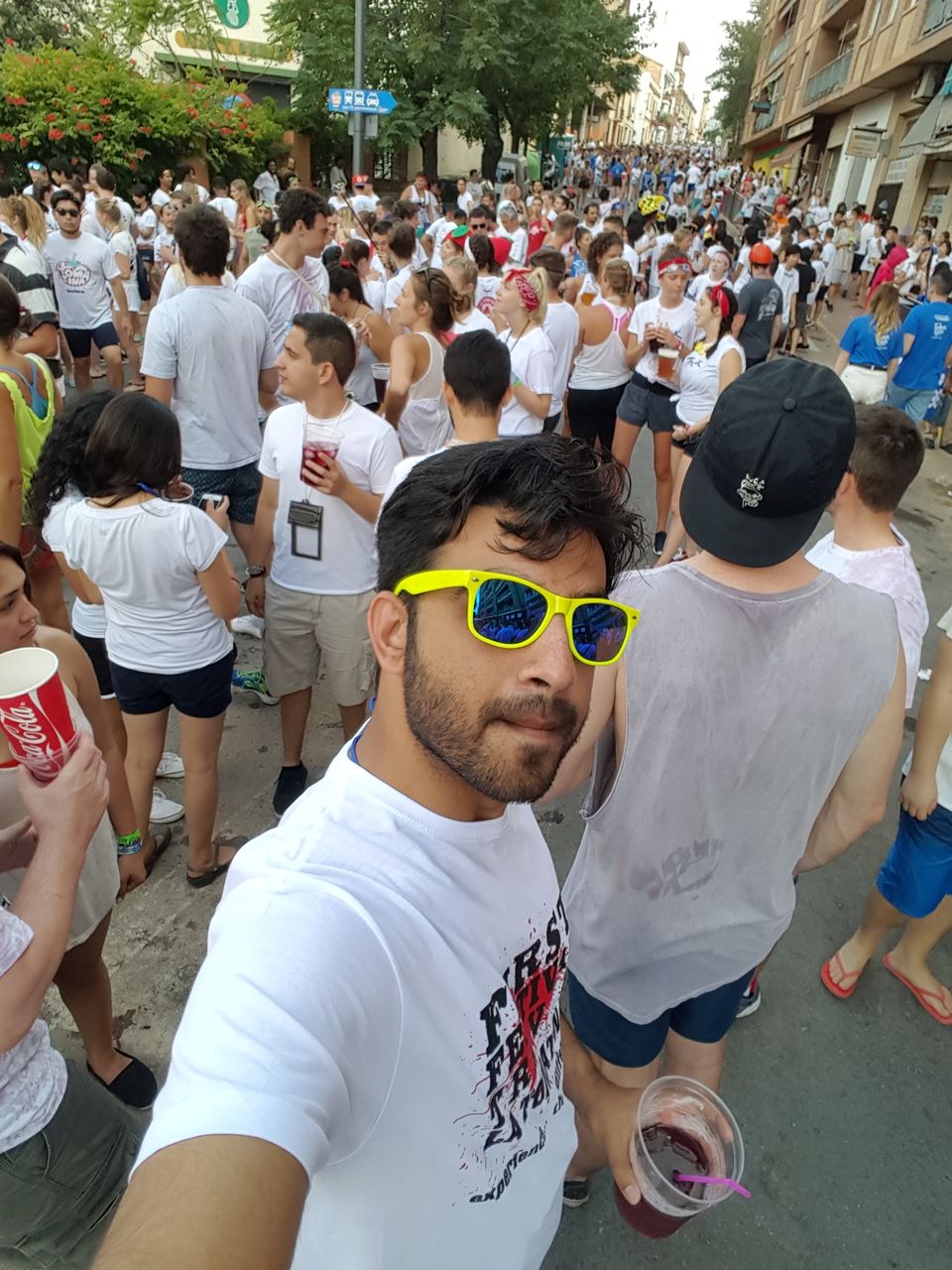 After La Tomatina I headed back to hotel and dozed off as the next day was departure from Valencia to most happening city of Spain Barcelona! My stay in the city was just for transit before taking an exit from Spain but I found time to visit another iconic Football club's home stadium Camp Nou.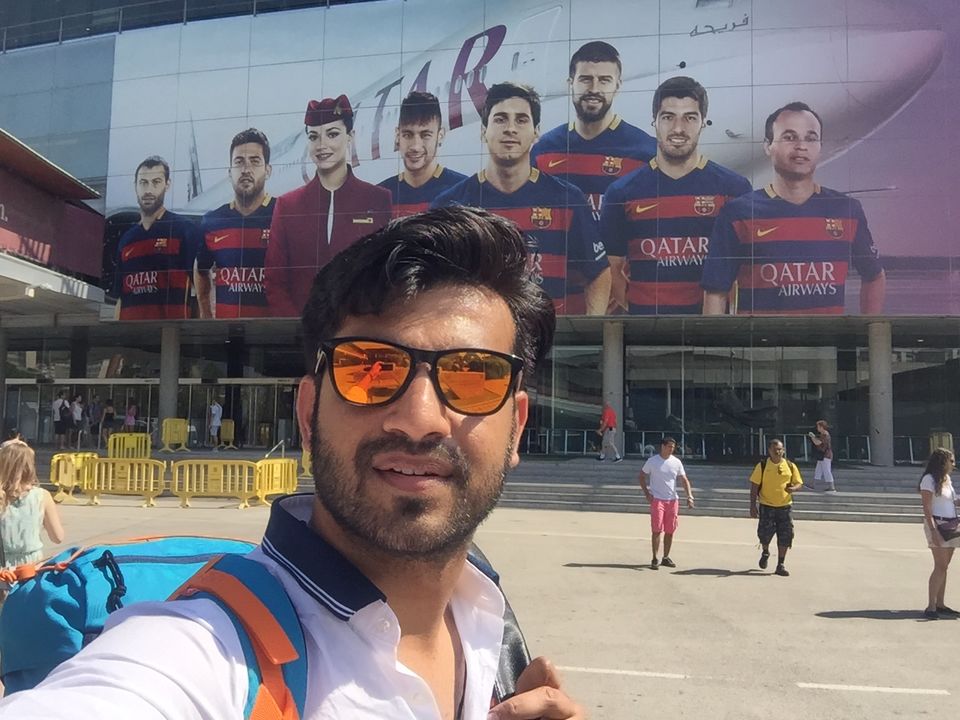 And thats the end of my trip to Spain.. Hope you like the story of my trip.. Would like to hear from you all sorts of comments positive or negative to improve my next story.