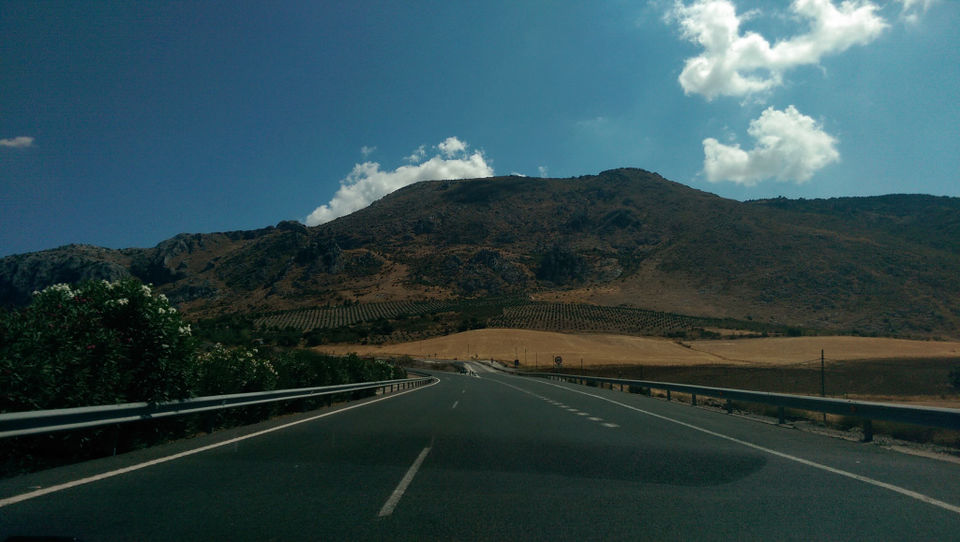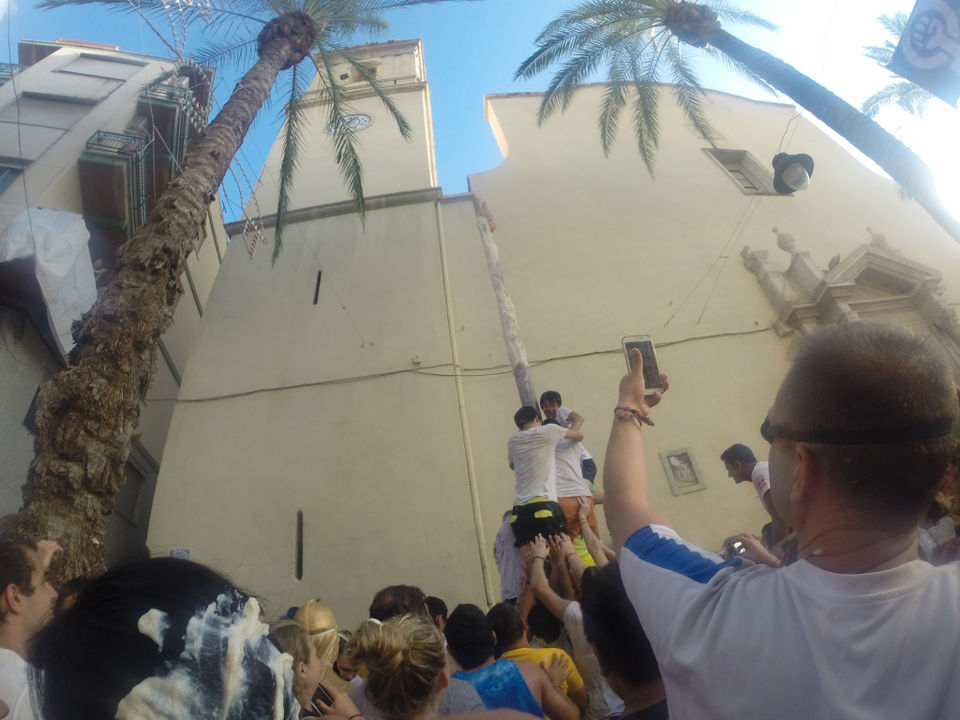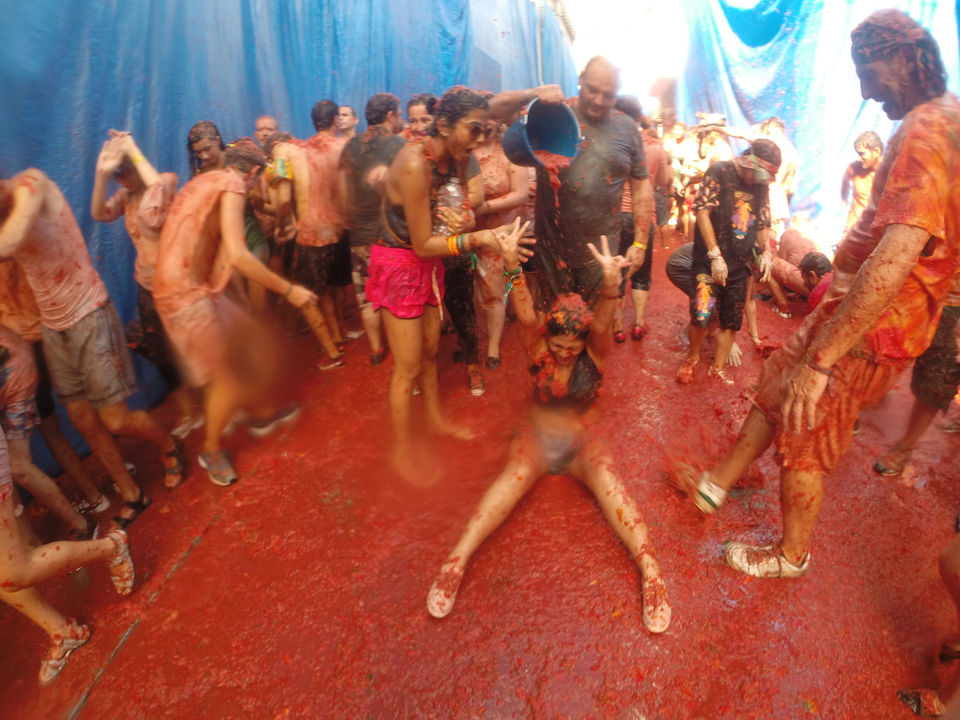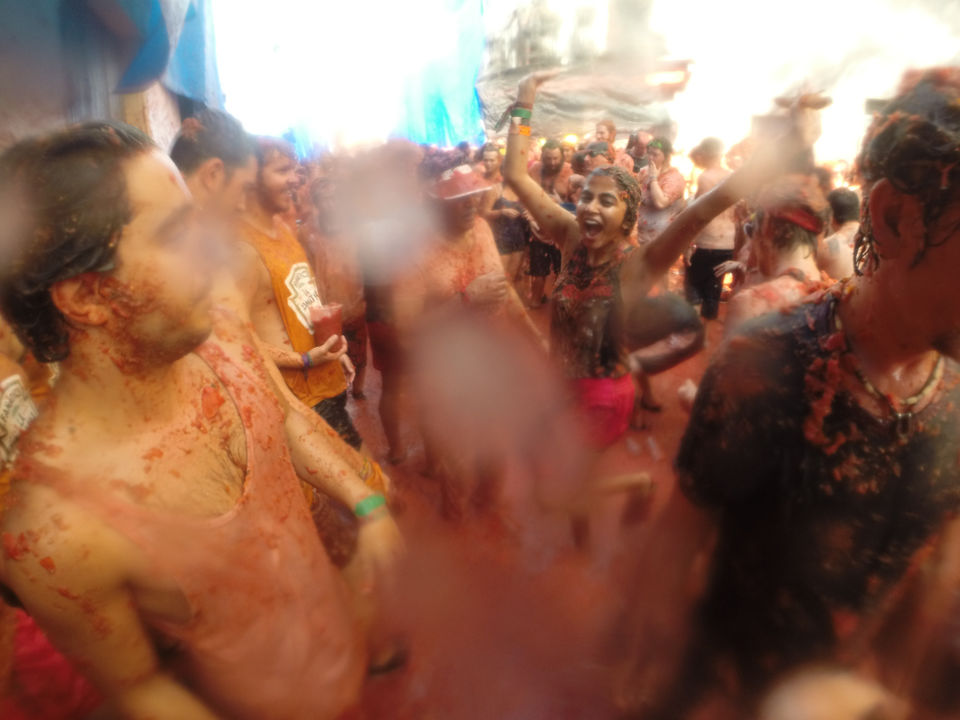 Continuing from our adventures of Sevilla, Malaga & Ibiza – we decided to be brave enough and face the World Famous Tomato Smashing Festival – La Tomatina in Bunol that takes place in the last week of August. We decided to stay at Valencia an hour away from Bunol.
Although we only had a day to discover Valencia, we could cover a good number of places. It is a very historic and beautiful city, filled with larger than life monuments. It is a serene place, and all the places that you would want to see, are all situated close by.
Tomatina was a CRAZY experience, and I must tell you, people go bezerk with the Tomato throwing. This year we attended the 70th year celebrating Tomatina, and was quite a packed house. There is a custom before kick-off, where the authorities grease a tall pole, and attach a ham piece right at the top. Whoever gets the ham, the tomato throwing starts then. The last time somebody could get hold of the ham, was 8 years ago. Overall it was an experience of its kind being covered in tomatoes, with locals throwing waters from the balconies to add to it! We recommend this as a must-do atleast once in your life!
That one place where you'll find all that you'll need ..Solace, Relaxation, Fun ..that place is Barcelona!
Our last destination had to be the most awaited one – BARCELONA (or as the locals call it – Barthalona)
A must visit for every aspiring traveler, Barcelona is a versatile city, which can be a chaos at Las Ramblas, blissfull at Barcelonnette, capturing at the gothic squares! We loved this city and still cannot get over how gorgeous it is! From the fascinating marvels by Gaudi, to the untouched natural beauty to the beautiful smiling people to the peaceful squares, this city has something for every one.
If you're a party animal, Barcelona is the place to be. The nightlife here is very vivid. This place has some of the best clubs and pubs in the whole of Spain, or you could even say, in Europe. Some of the most famous clubs are Opium, Pacha, Shoka, Carpe Diem, et al, and most of them you would find on one street. If you're tired dancing and want to relax for a bit, there is a beach just there for you to unwind.  If you get too bored of listening to the same kind of music the whole night, Razzmatazz is a famous club that offers you 8 different rooms in one building catering to your favorite type of music.
we have traveled a fair lot, and in terms of Architecture, there is no other place that even comes remotely close to Barcelona, is what I conclude. You'll find from the most ancient to the most modern structures, all over the city. Gaudi, a famous architect, has built some exquisite cathedrals, owing to the gothic culture, which is one of a kind. One being the Gothic Cathedral. One specific cathedral, the Sagrada Familia, is perhaps the best cathedral I have seen till date. The Exterior as well as Interiors of the cathedral are truly heavenly and very well planned. This building has been under renovation for decades now, but is definitely a worth see.
We were in Barcelona 4 days, but they were just not enough to discover the beautiful city, due to lack of time. We missed the Picasso Museum & Park Gaudi.
We were lucky to catch a LIGA football match, Barcelona vs Malaga. No prizes for guessing who won this game :) The feeling of witnessing a football match is just something else! The Camp Nou Stadium was PACKED, with fans screaming, with anger and excitement, and watching Messi play was truly a treat!
We were also fortunate enough to be taken on a cycle tour by Bike Tours Barcelona for a complete city tour. We highly recommend this tour as they not only take you through the tourist areas but also through some pretty and quaint corners, which you won't end up visiting other wise.
Passing through the colonial areas, the narrow walls and the gothic lanes, while we fiddled around with the tiny bushes that came our way, this experience was one of the highlights of our trip.  We even cycled through the Sea side and all the way through Parc De la Cituadella, another gem of Barcelona. This is also recommended because it covers the main areas of Barcelona, through which you can decide where you want to spend more of your time in the city.
The multi facets of the city make it extremely convenient for you to have a good time.
For all the shopoholics we recommend Plaza de Catalunia, a street filled with the big brands, intersecting into lanes with local chic brands, so you can choose what you want. For all the mall lovers, visit the Diagonal Mar, for all the big brands. A little note for all those who want to pick up some local stuff, the salsa picante and paella mixes are really yummy so if you want to take back from Spanish flavor, you'll find them in the local grocery stores.
We would love to go back to Barcelona, and mingle with the very friendly locals, eat the lovely Paella, cycle the tiny lanes of the city, enjoy the nightlife, and maybe catch another game.
NOTE- This Blog post is by our Guest Contributor- Digisha Shah. Three words that are enough to get her excited – Travel, Food & Explore! Ok, lets add one more – shopping! A PR consultant by profession, Digisha always had the zest for exploring new experiences in life. Be it through travel, work, food etc.  She has recently started traveling and exploring the world and says that "every journey has been an enriching experience! Can't wait to see what's more in store".
This travelogue was first published by Chasing The Experience .