Have you ever thought how it feels, when your best friend is getting married, but you have taken leave for your family help.
It has happened to me, but somehow I managed my father to complete his work fast, so that I can utilize my leave and can attain my best friend's wedding. We had some work in Delhi. So, we flew down to Benras as soon as we completed our work. And all you know that Benaras is just 1.5 hours away from Delhi (by air).
In Benaras, I've attended the wedding, watched the Ganga Aarti, visited the temple of Kashi Vishwanath, took the Boat Ride over the river Ganges and tasted some of the street food if this place and then returned to airport again to be back in my own city.
If I keep aside the wedding scene, I did rest of the things by myself. Which means Solo again. Actually the thing is, if I would have been tagged with others I neither would enjoy my trip nor can do whatever I wanted during this hurricane trip. Thus going Solo is the best thing.
Let me start with the day one.
I reached there on 27th January late in the afternoon (at around 2.45pm). After reaching there, checked in at Hotel HKJ which is in Gadoulia Chawk. Dashashwamedh Ghat was just 600meters and Kashi Vishwanath Temple was just 500 meters away from the hotel.
Let me show you my room view. By the way, the girl sitting on that bed is my friend.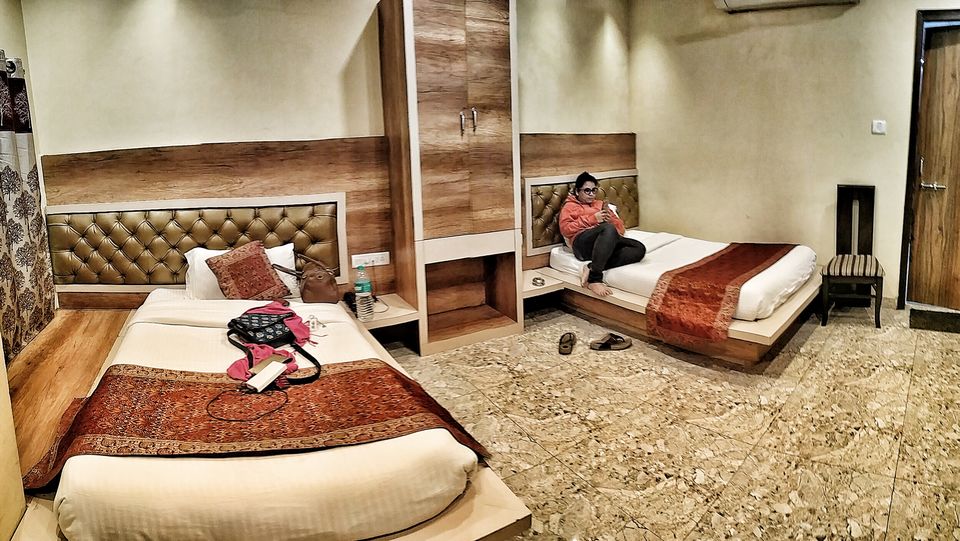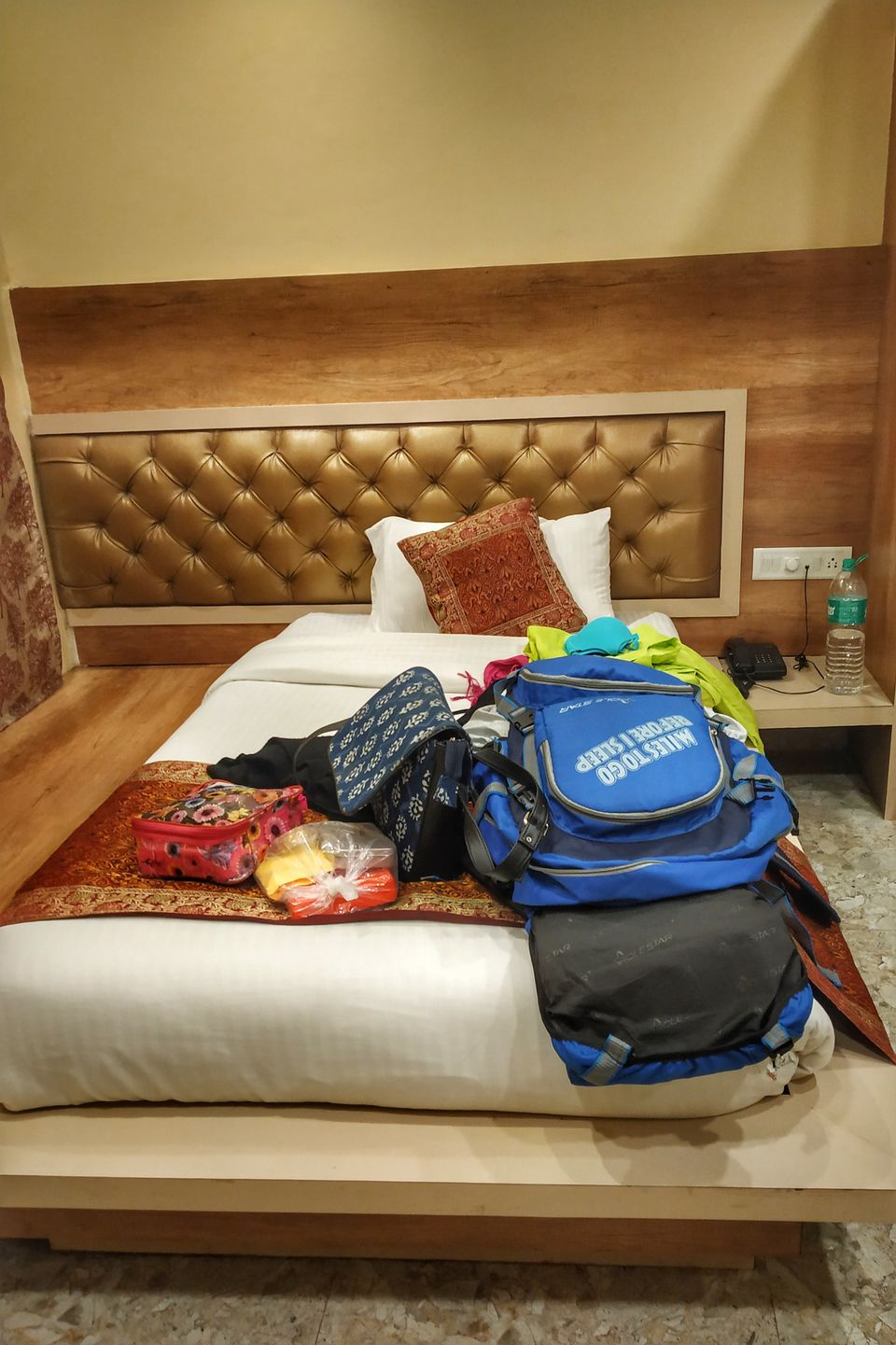 After finishing lunch at around 4.30pm, took some rest and then at around 6.25pm reached to the ghat. The famous Dashashwamedh Ghat. Arati was just about to begin. And it started sharp at 6.30pm.
Here are few snaps of that moment :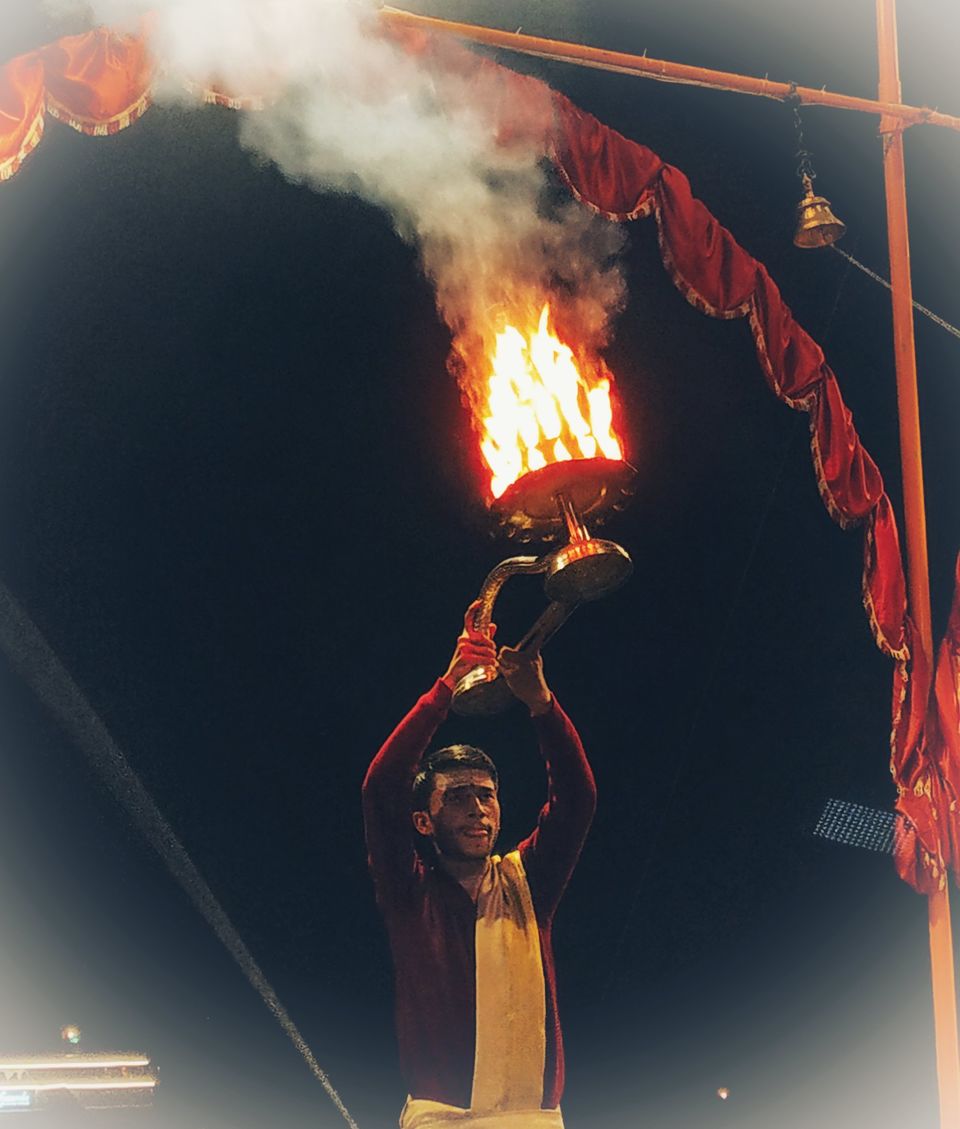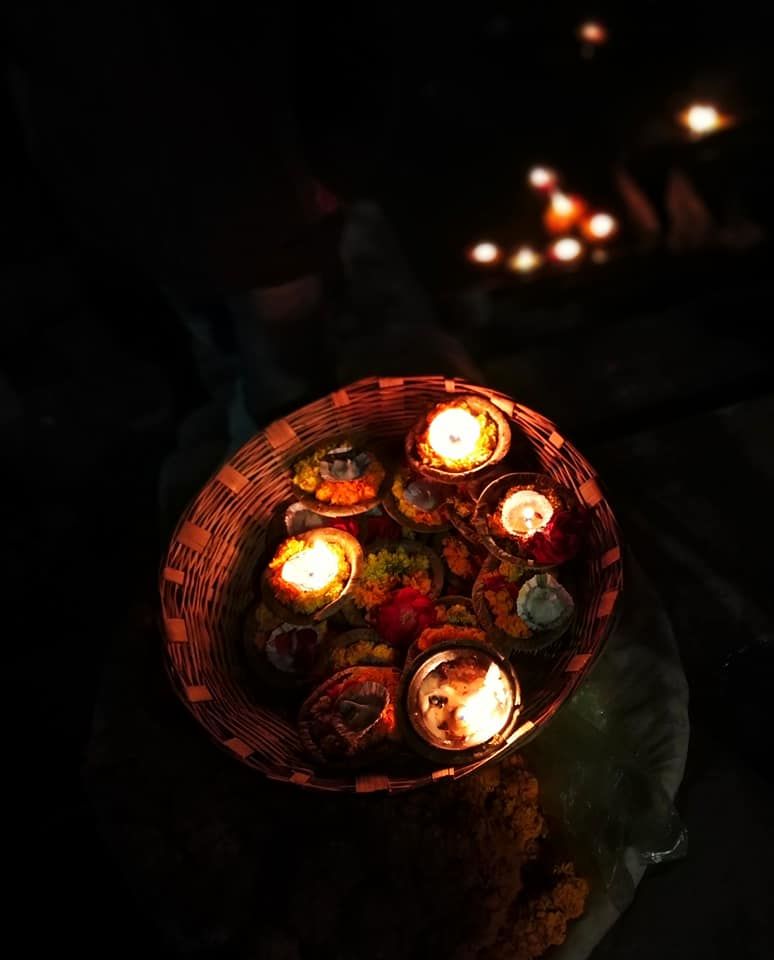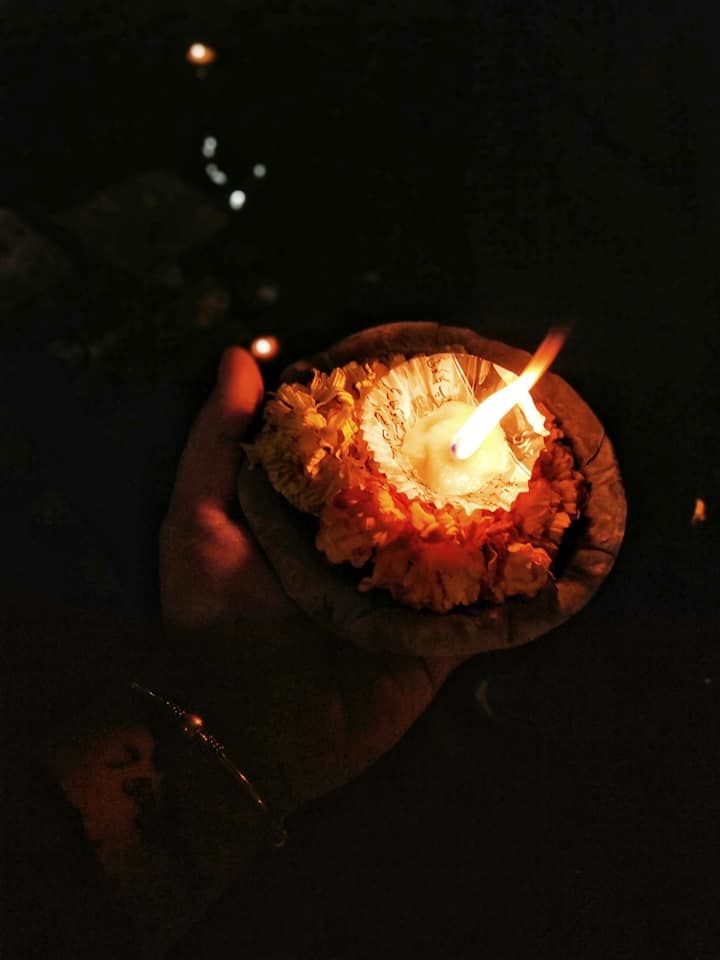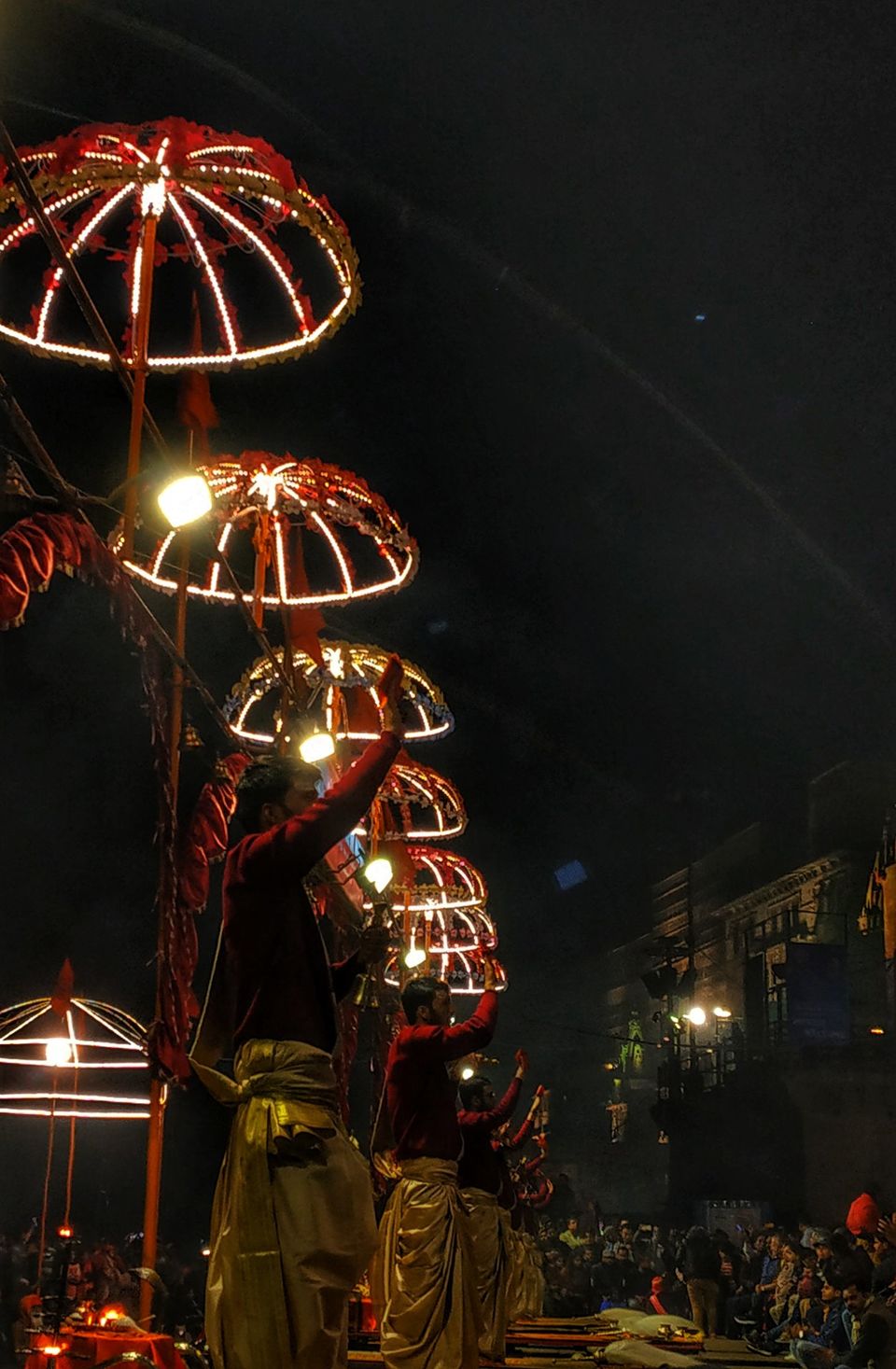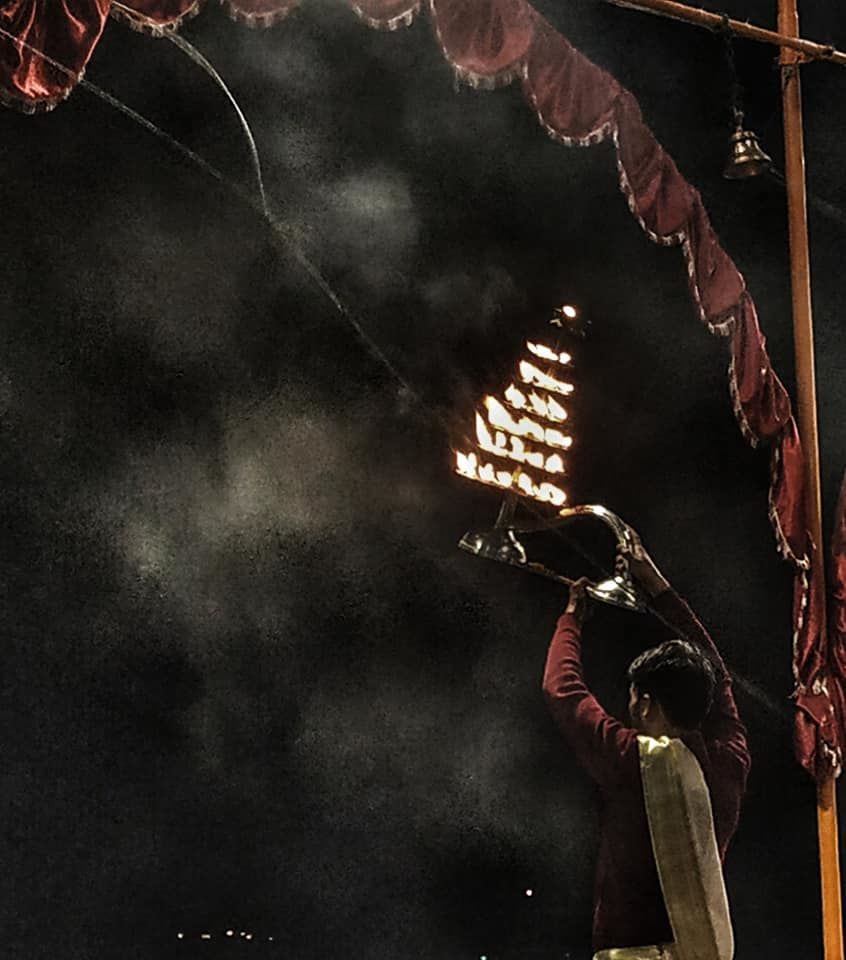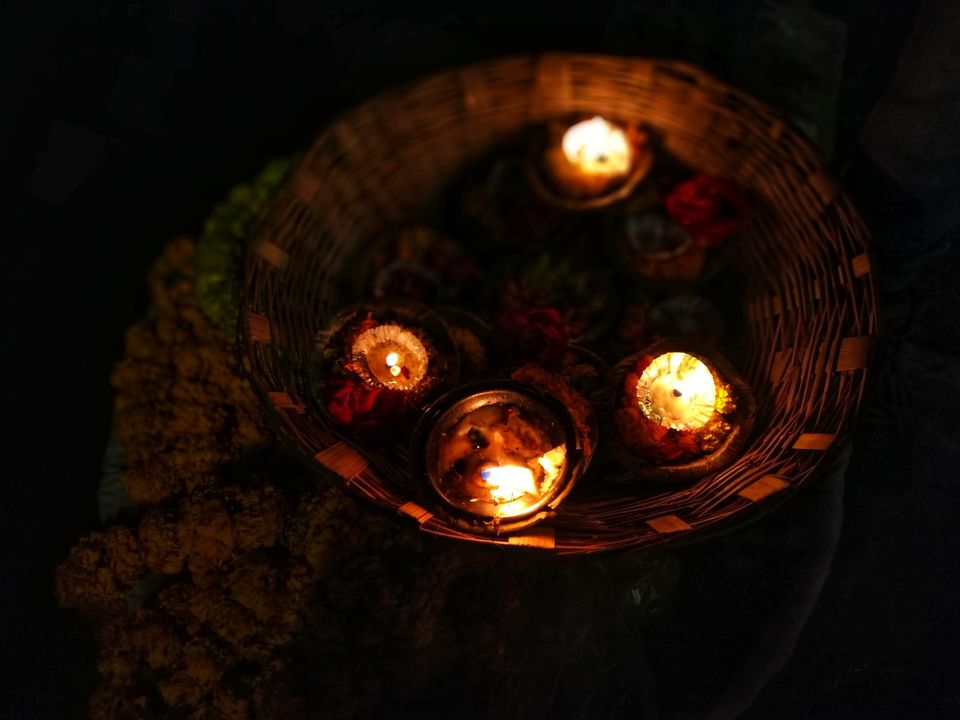 After the Aarti, took some snaps and walked around the streets to have swome street food and I ended up with Rabri and Lassi.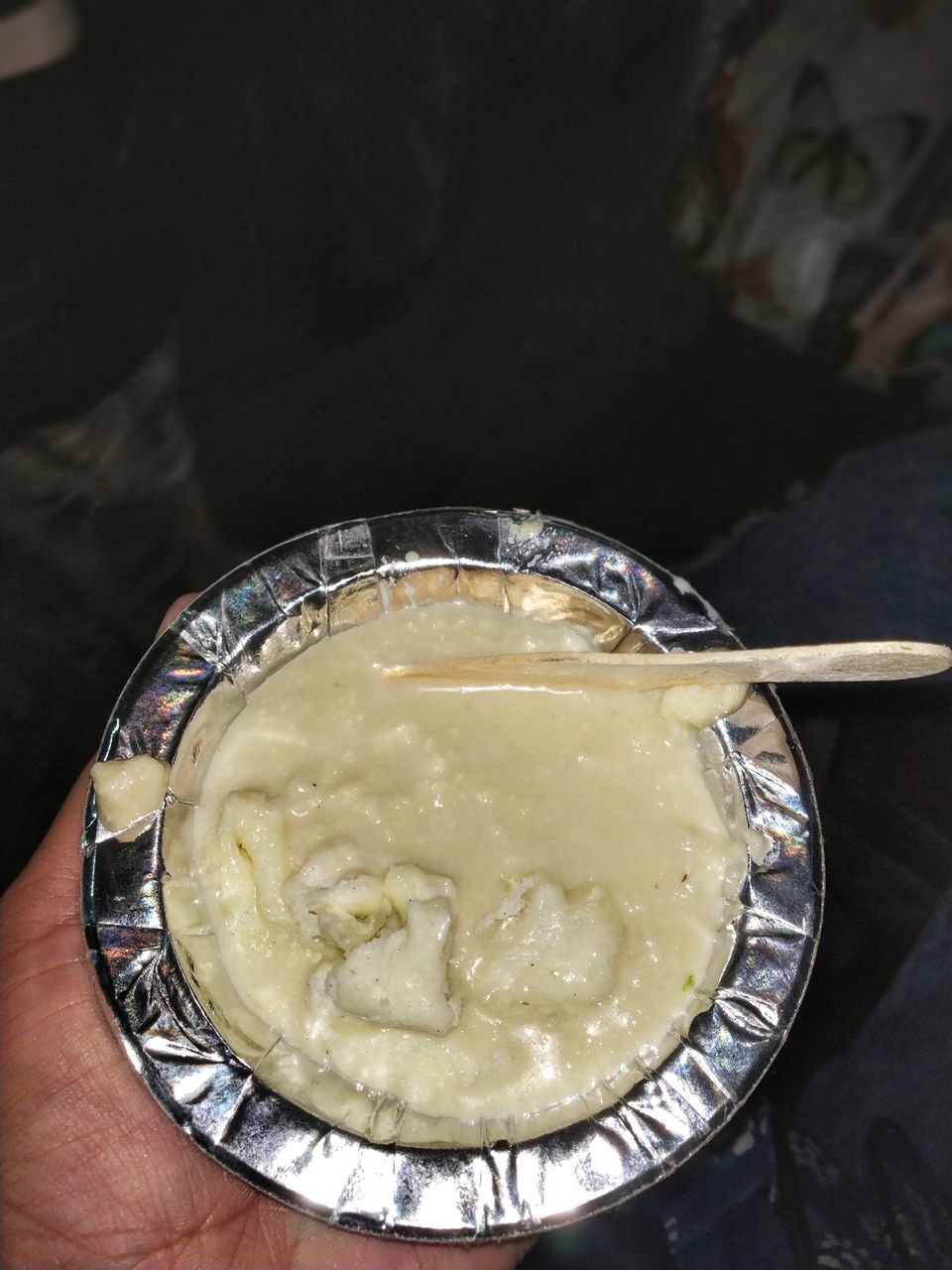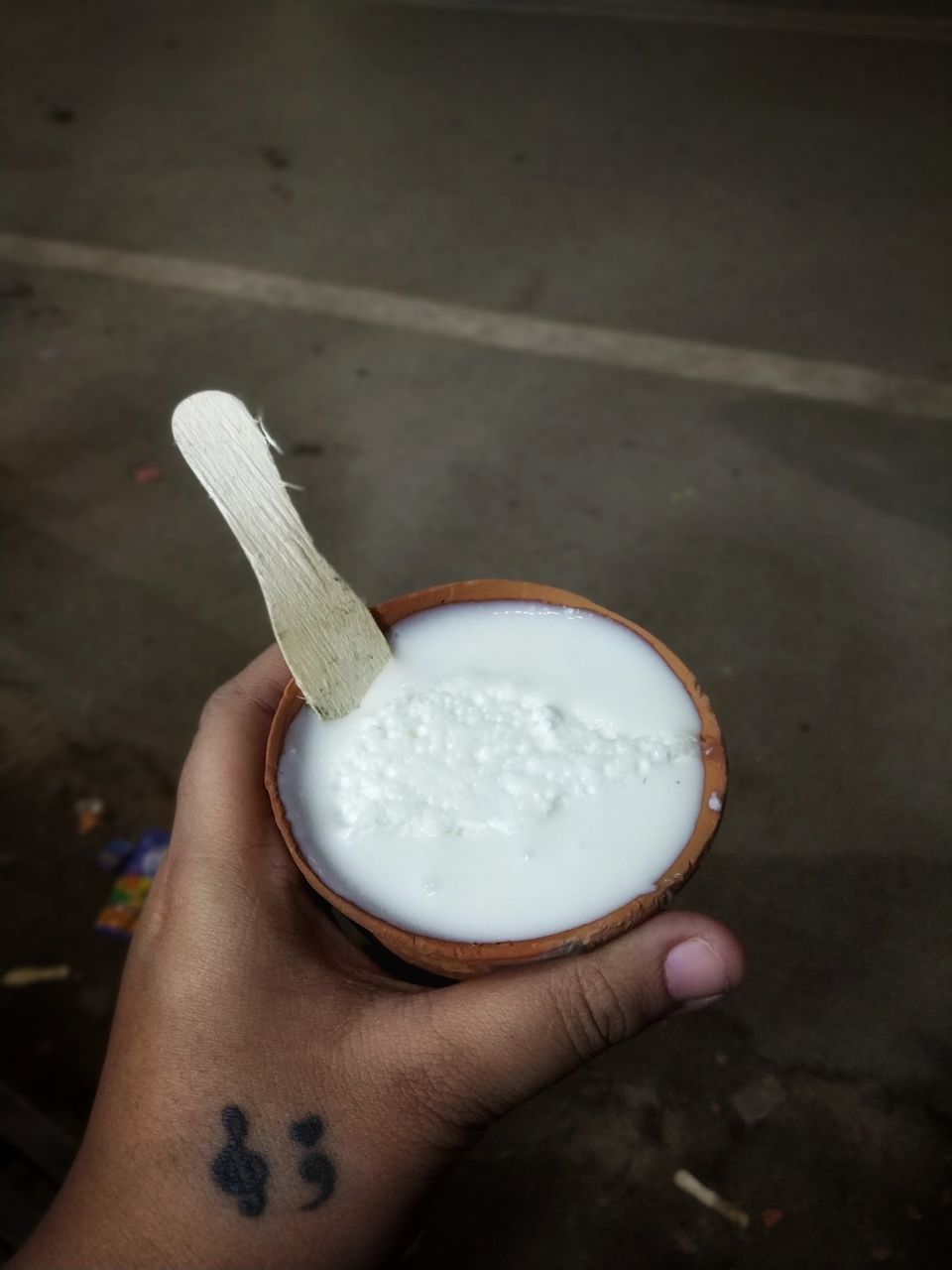 Rabri was just of Rs.40/- for 100gms and Lassi was of Rs. 20/- only.
But I couldn't get Malaiyo that evening. So, with a heavy heart I returned to the hotel as the engagement ceremony was about to start.
Day two :
Technically, it was the actual bachelor's night. We drank till 3am in the next morning. Slept a bit and I woke up at 6am. Took a bath and went out from the hotel alone to visit Kashi Vishwanath Temple. One is not allowed to take anything inside the temple. so, I had to keep all my belongings in the temple's locker.
After the temple visit, I went to the Ghat and fixed a deal with a boatman who showed me 30 ghats in 1.5hrs and I had to pay just Rs. 250/- only.
Some snaps of the ghats and around the ghats are here.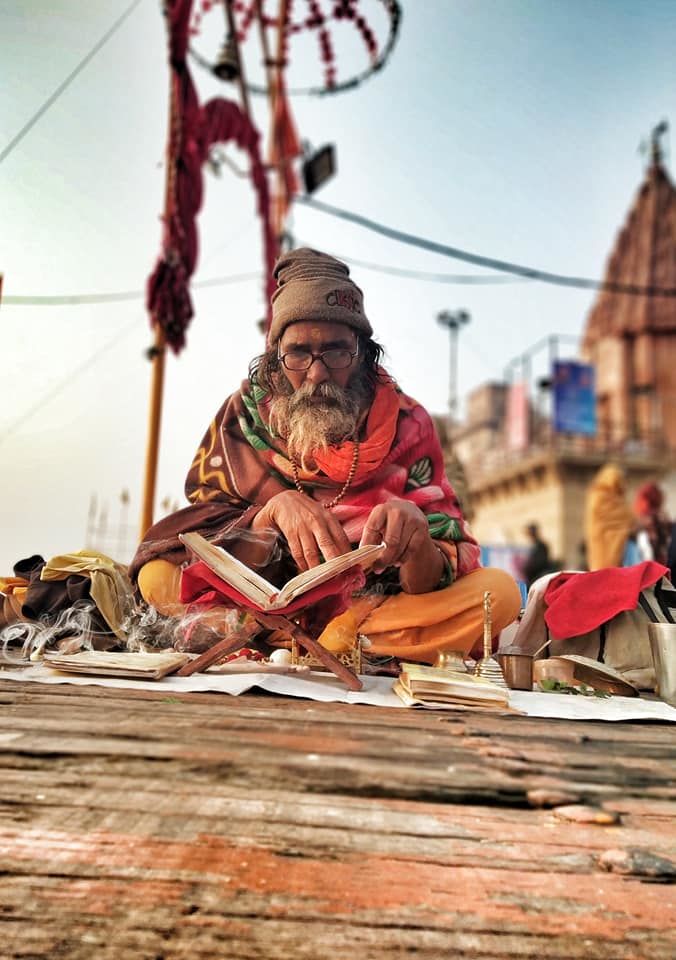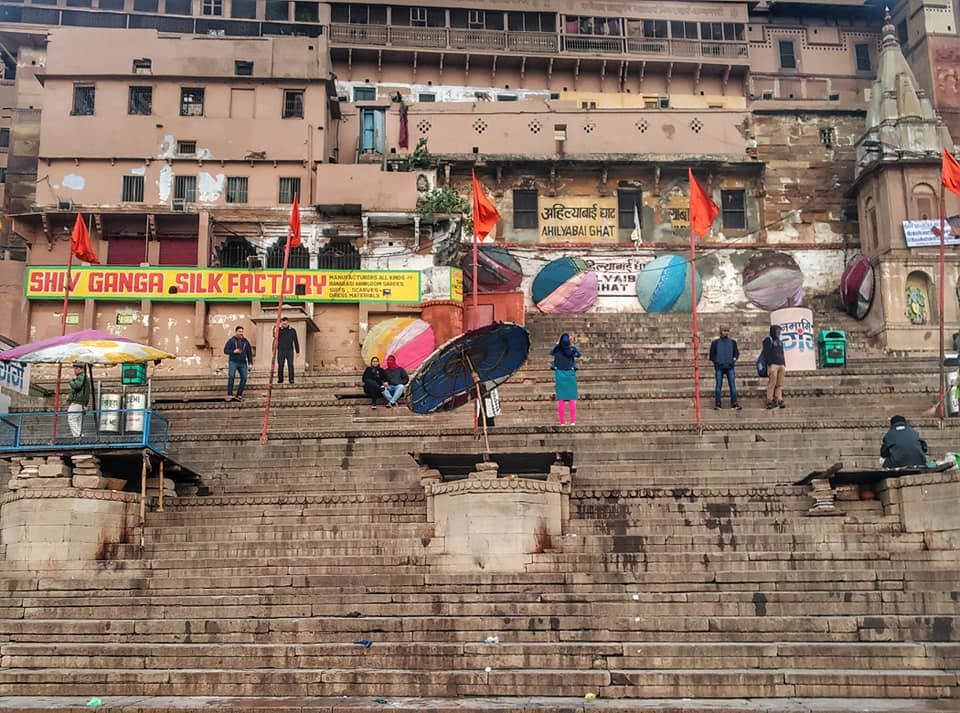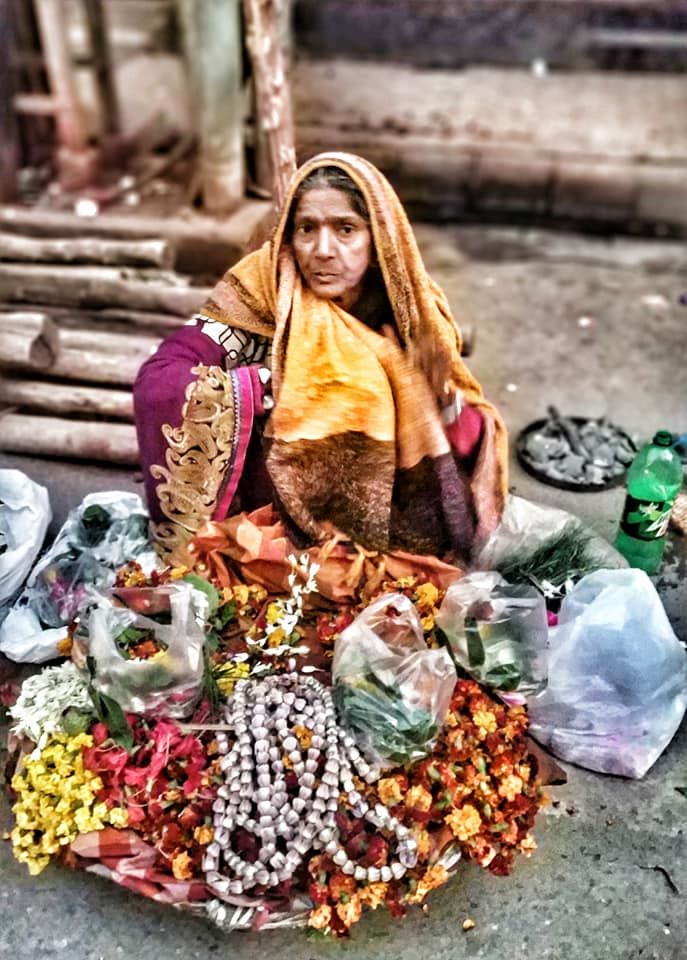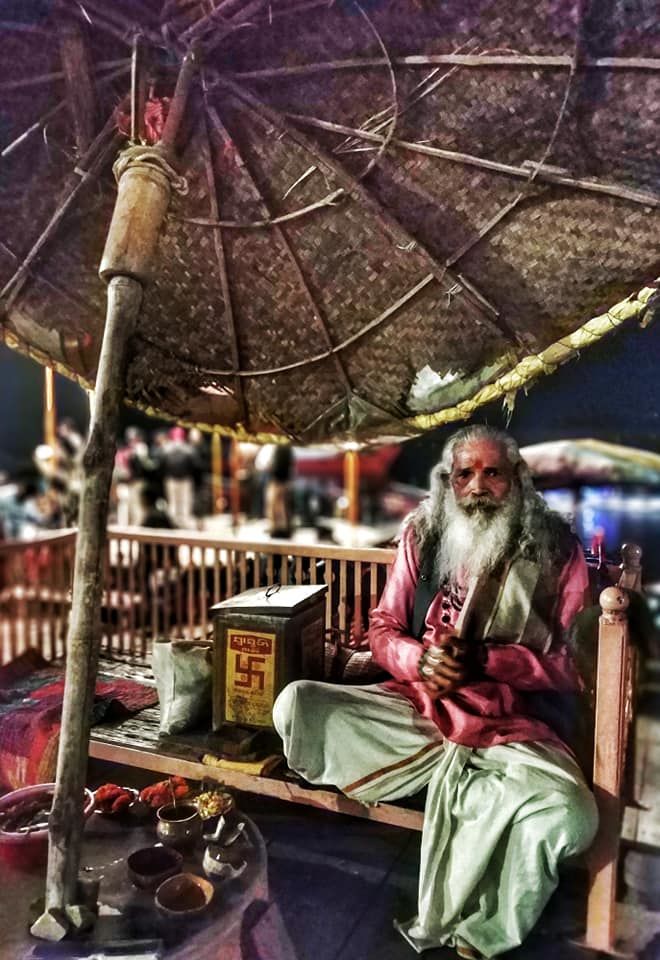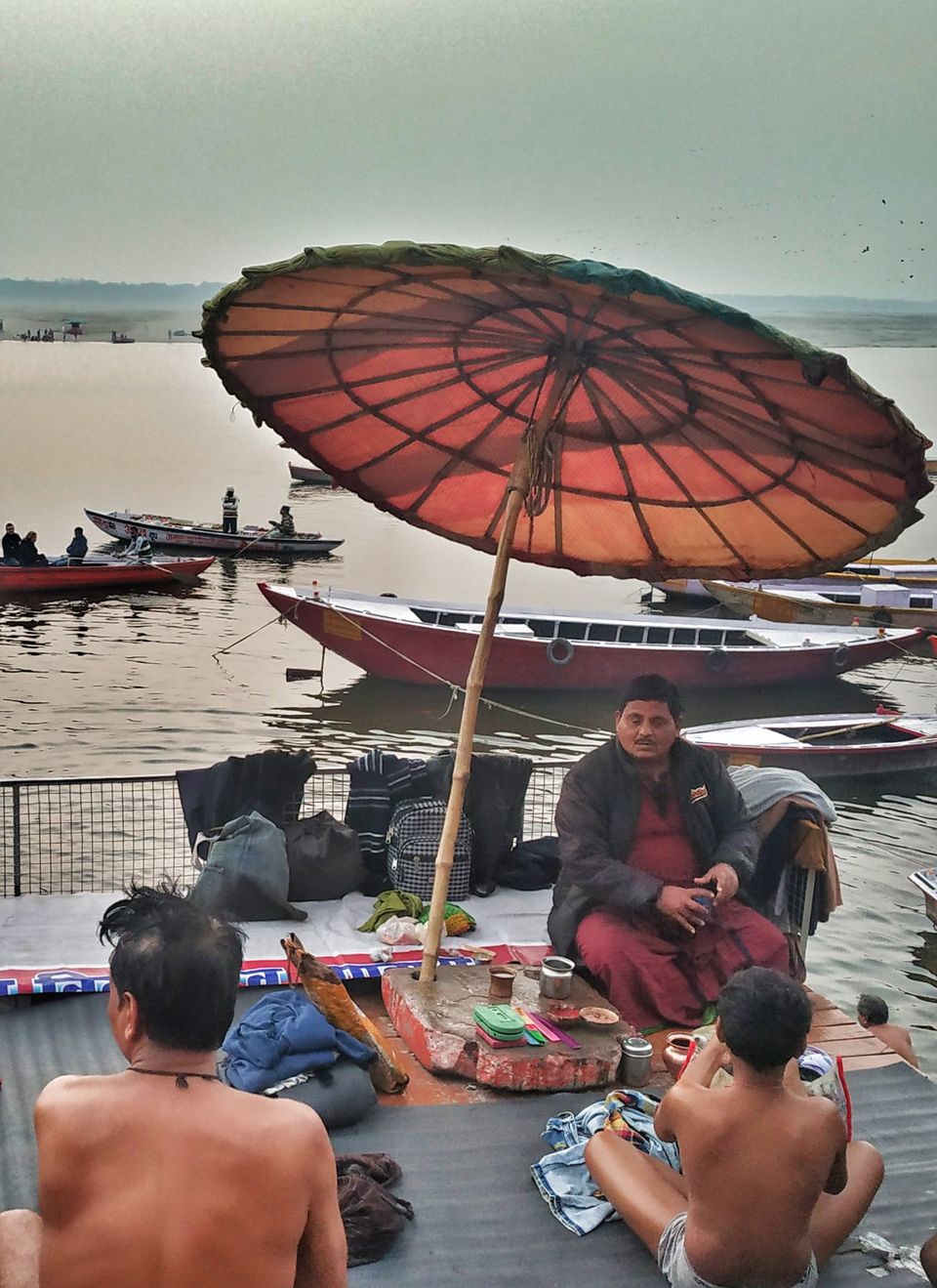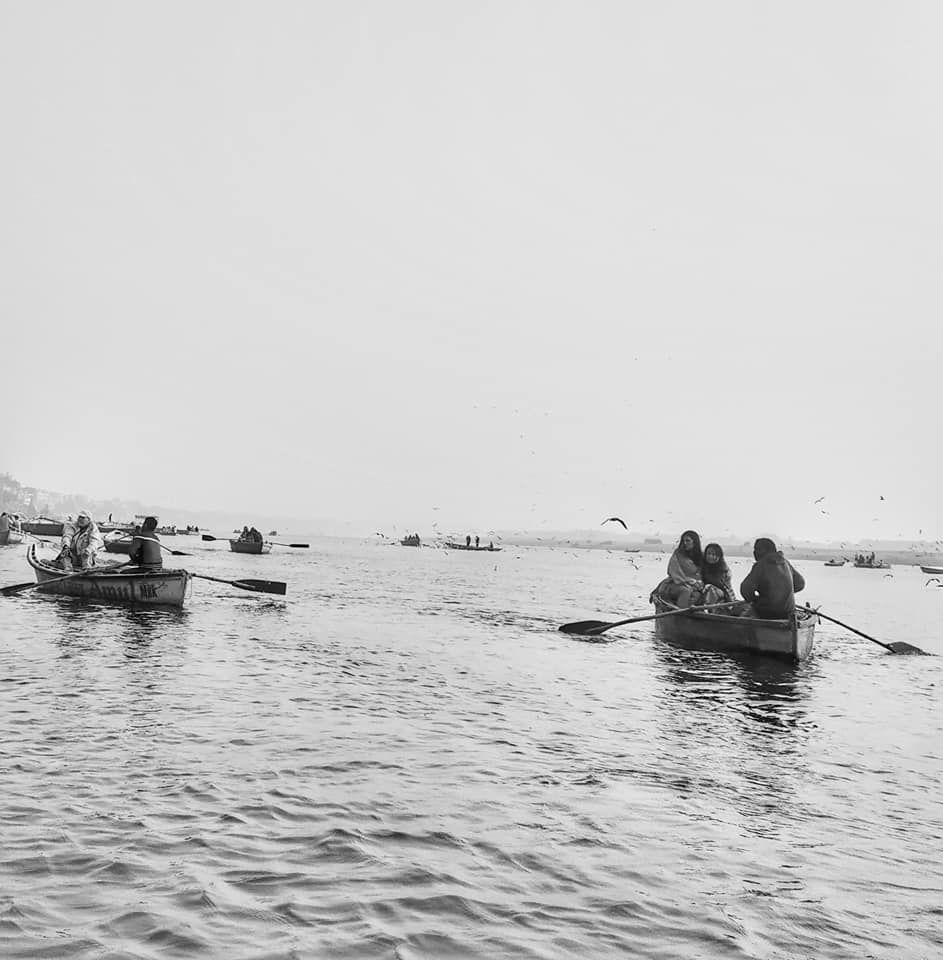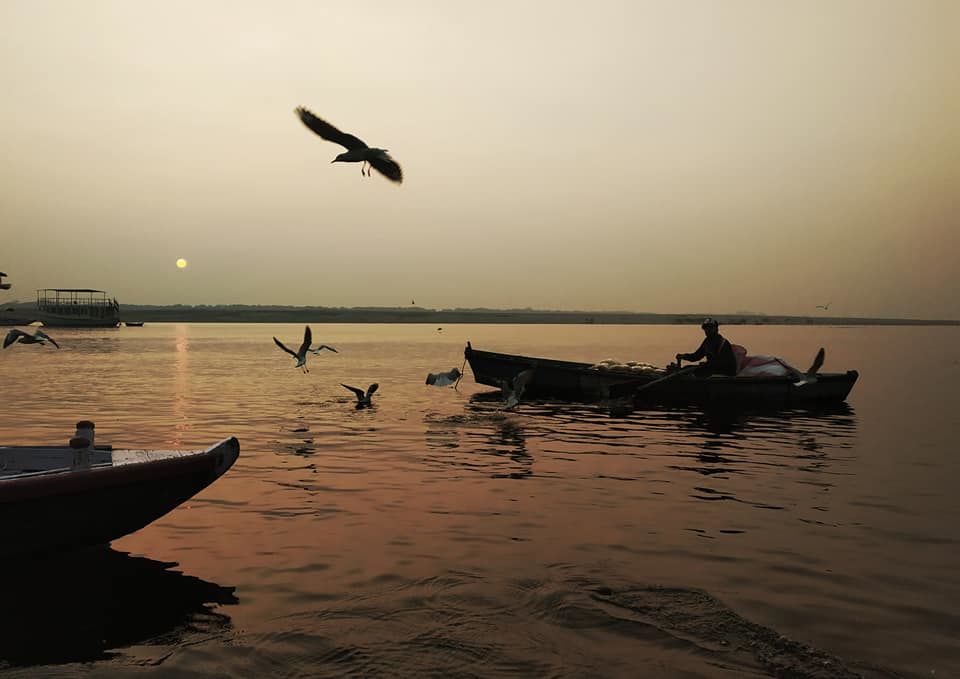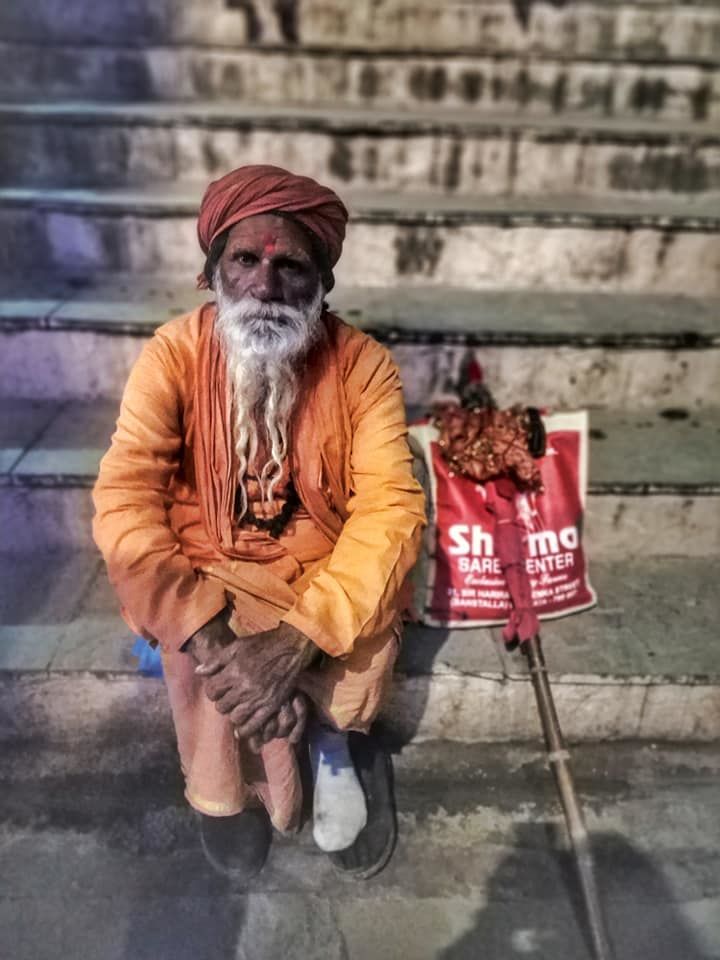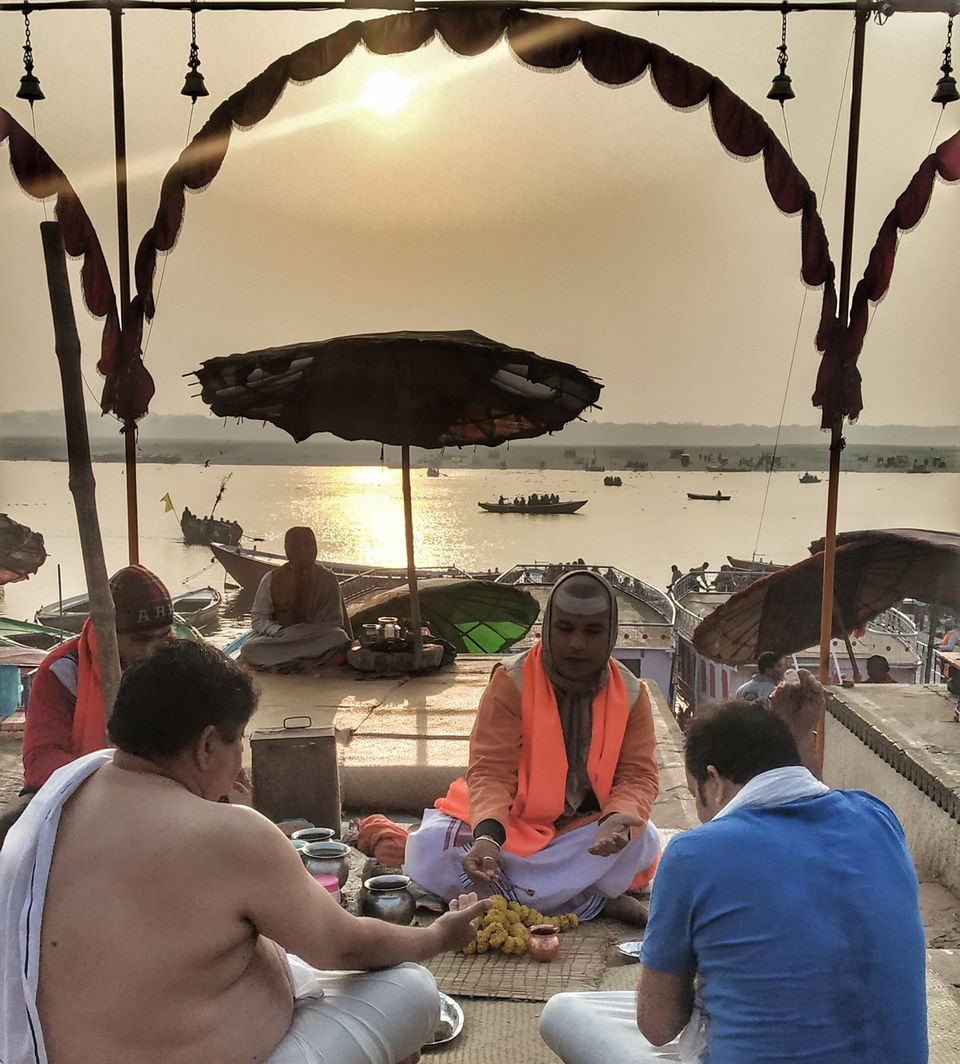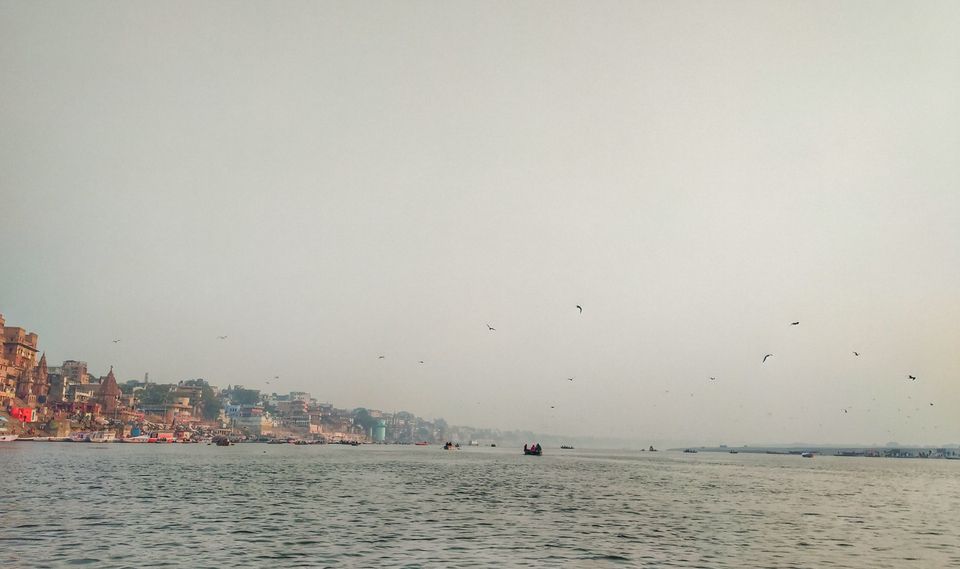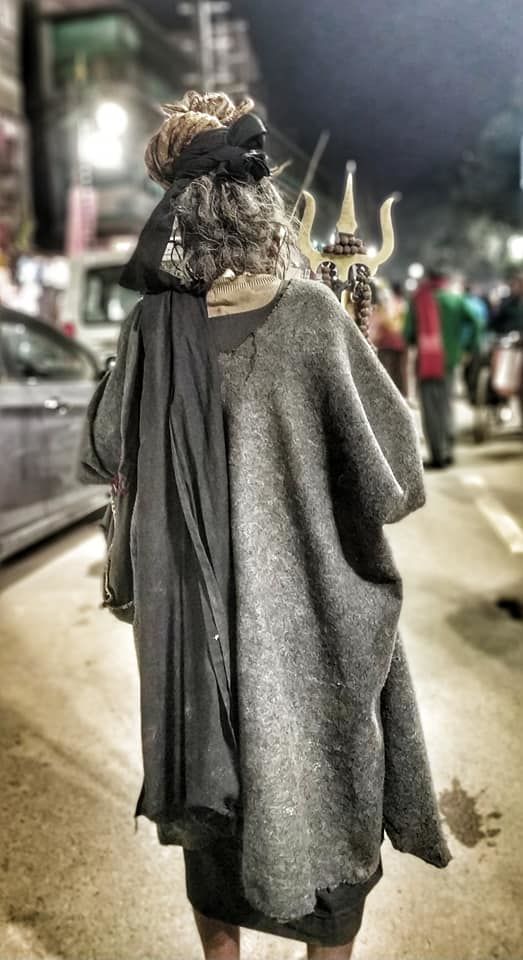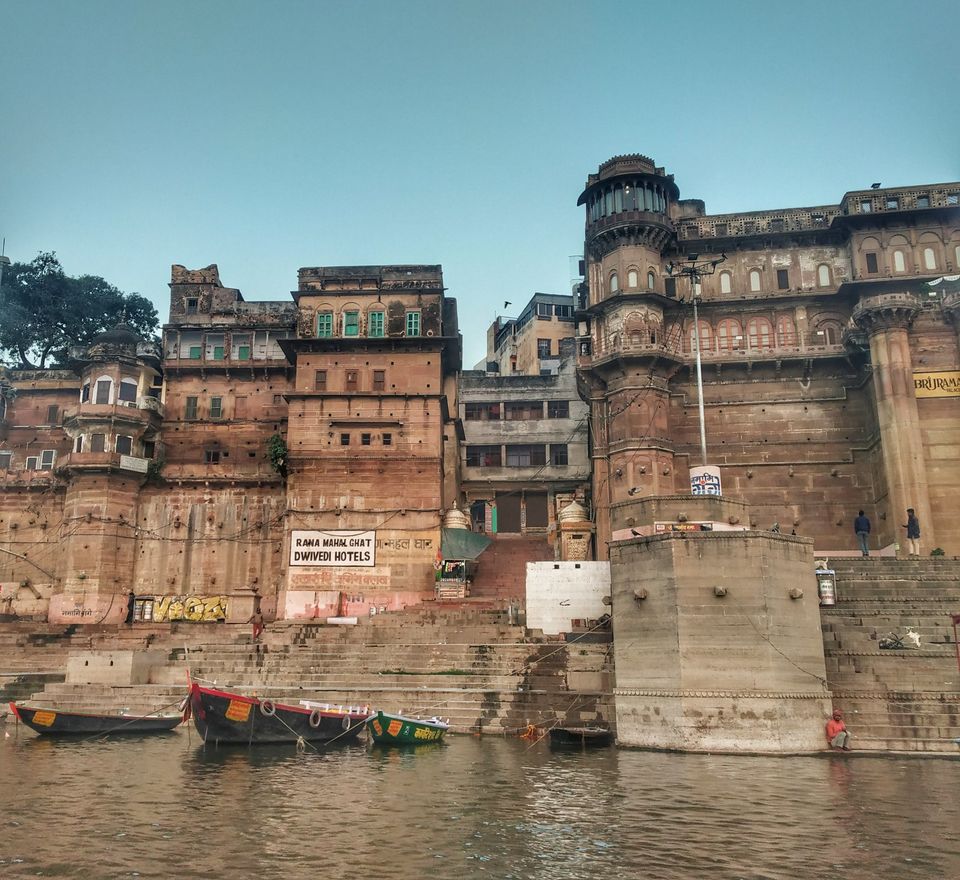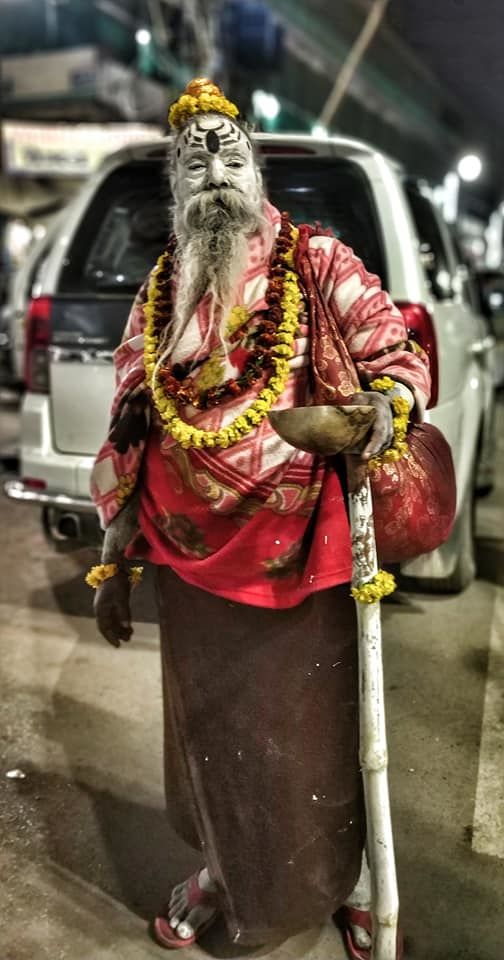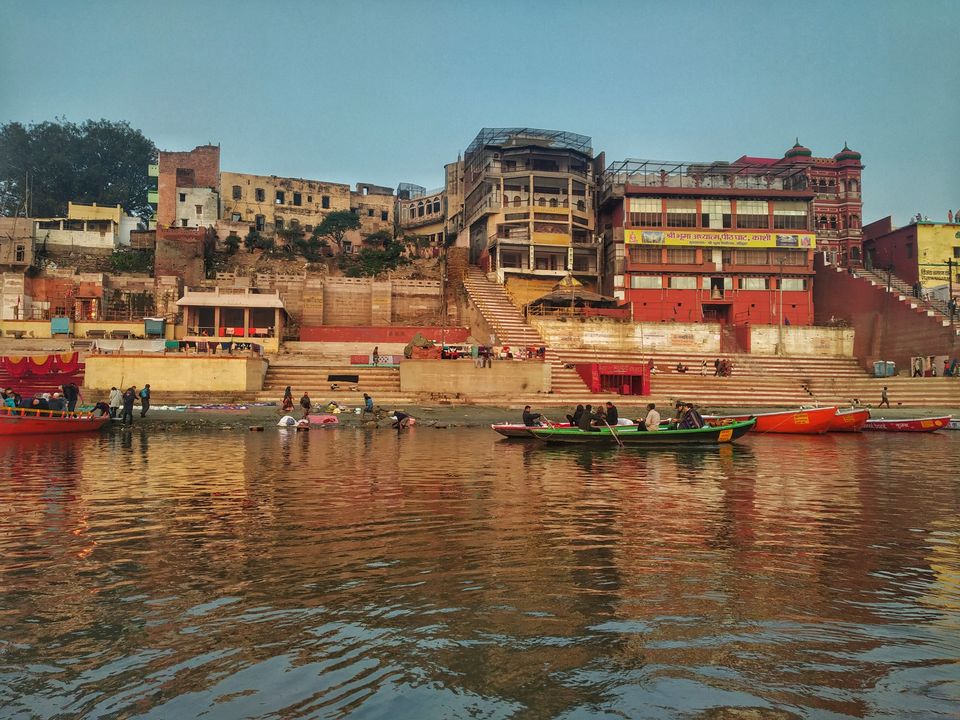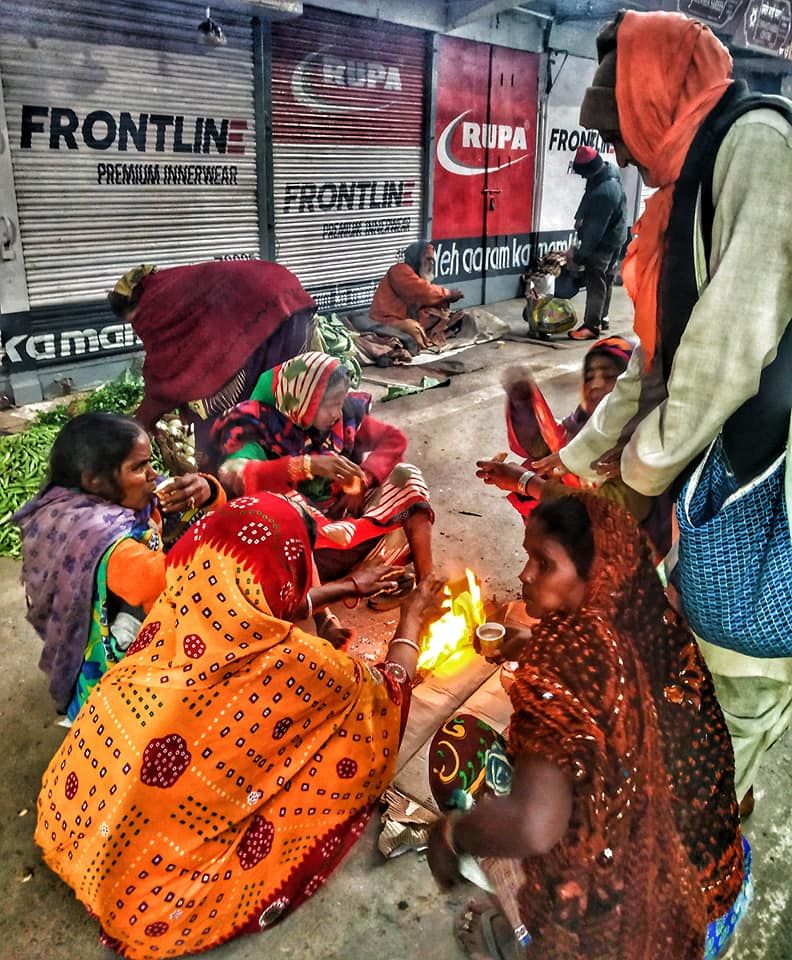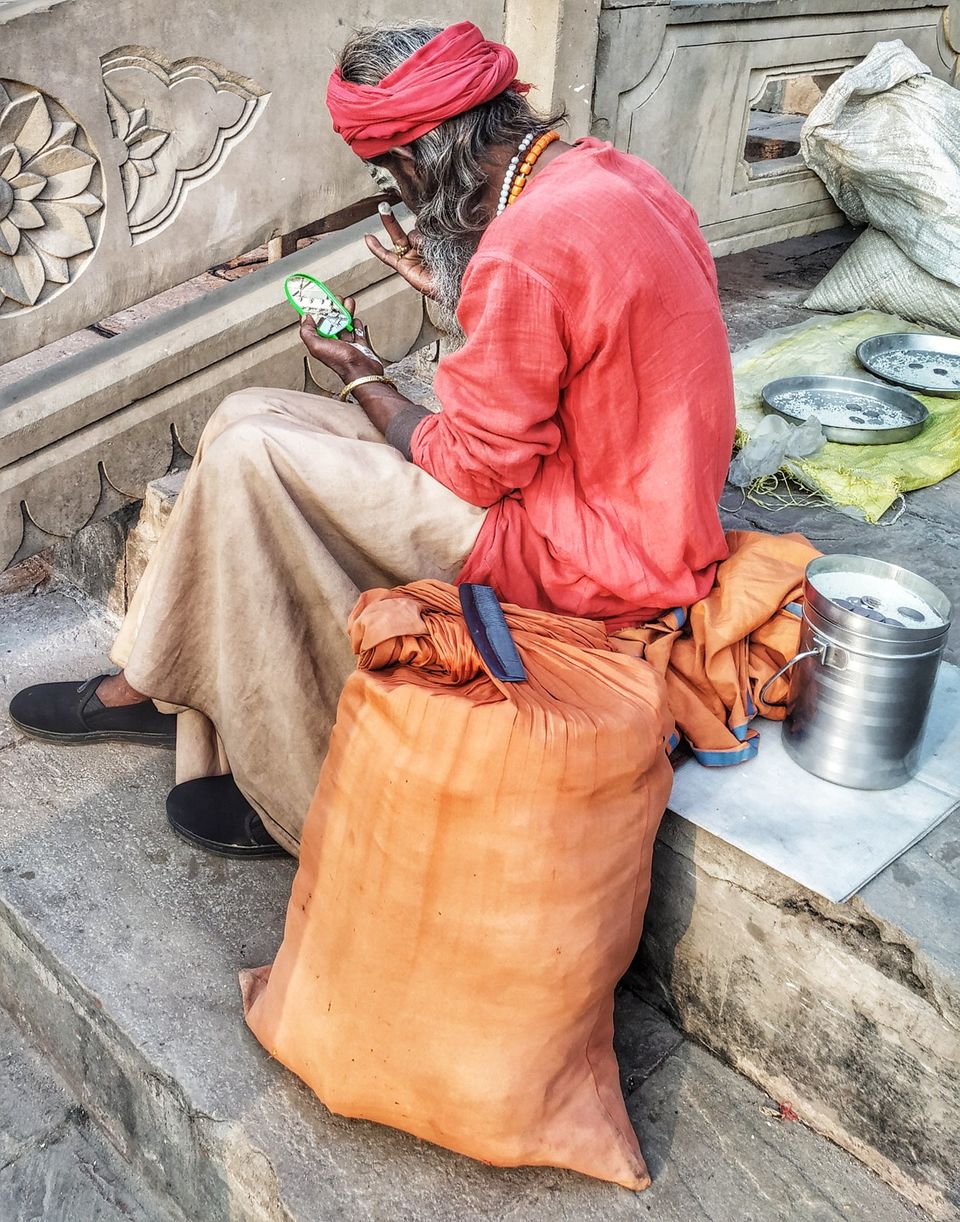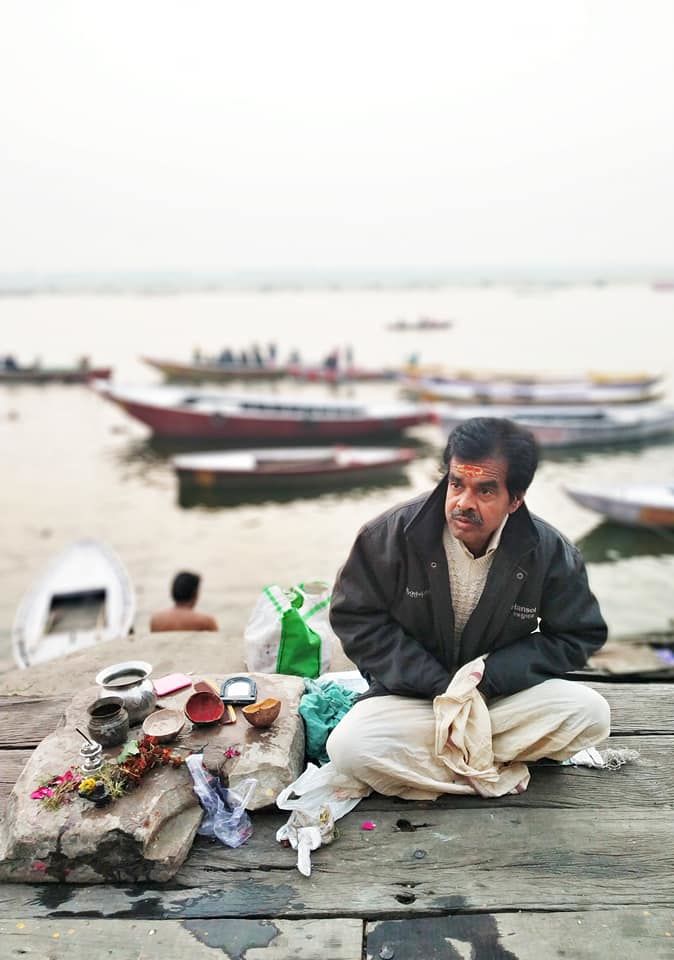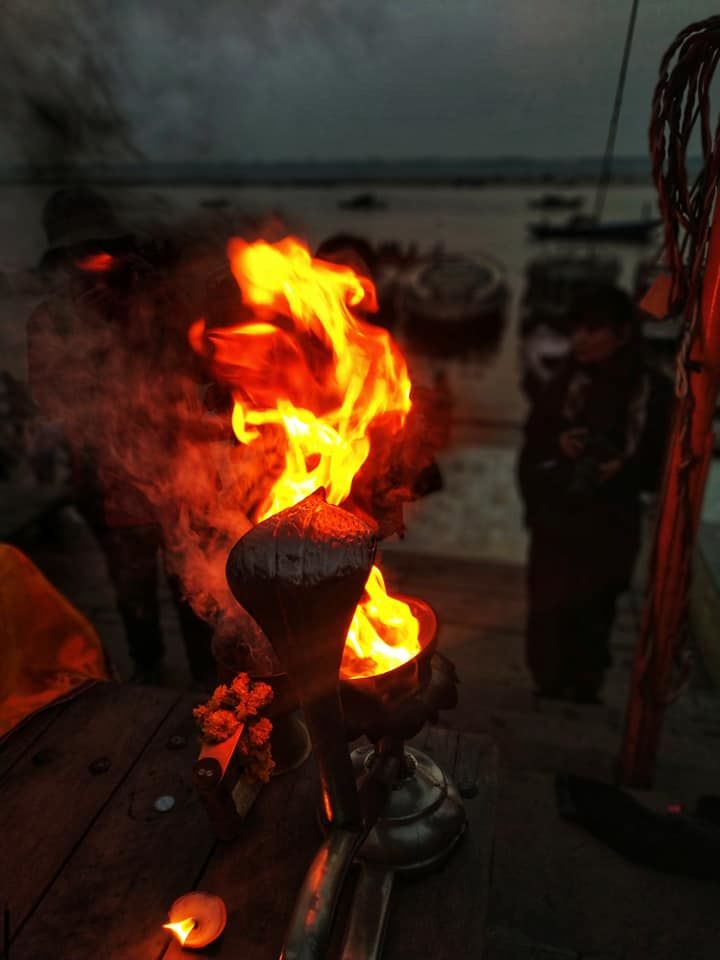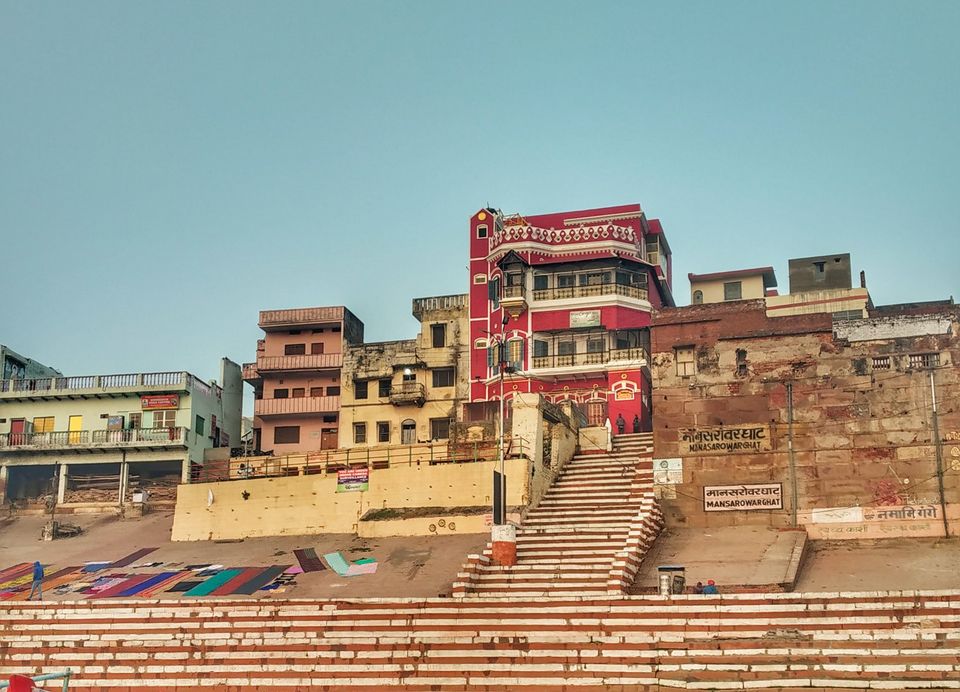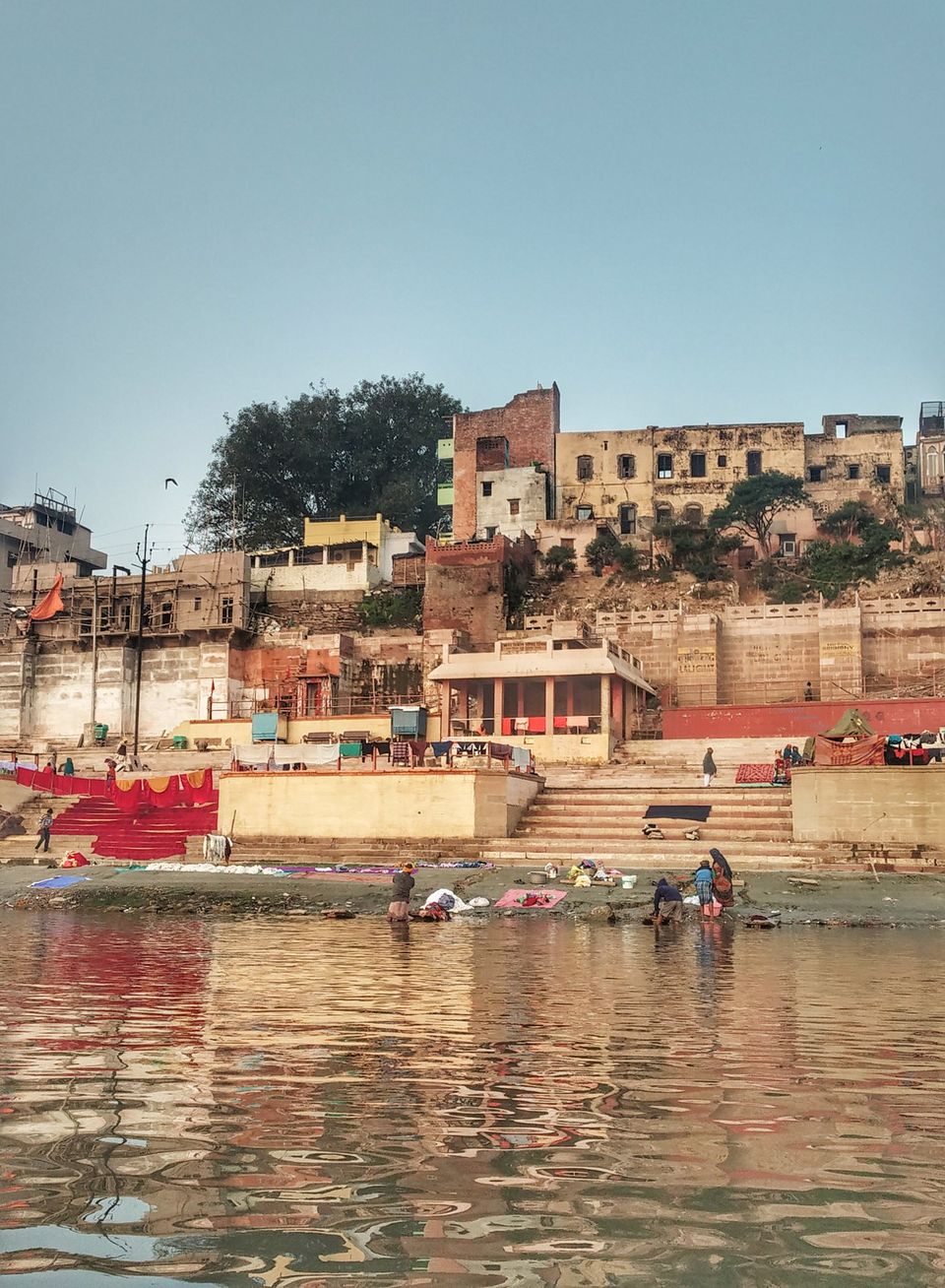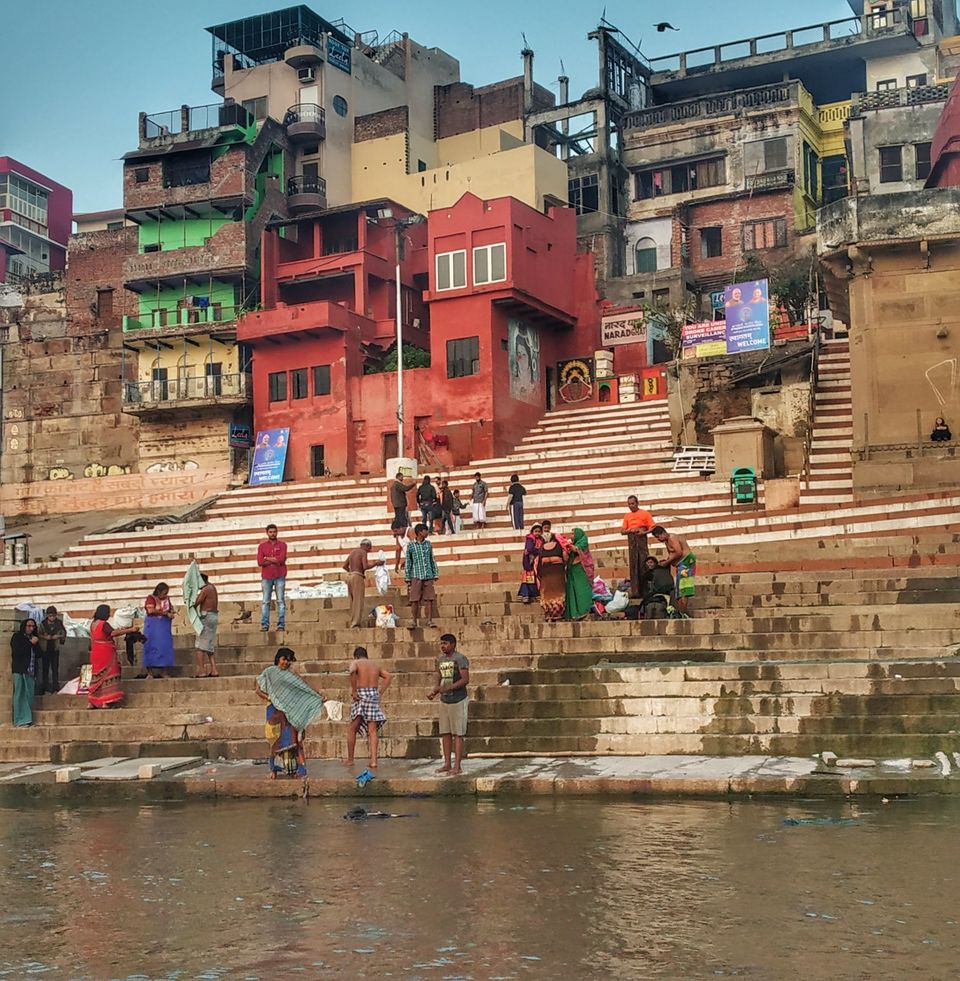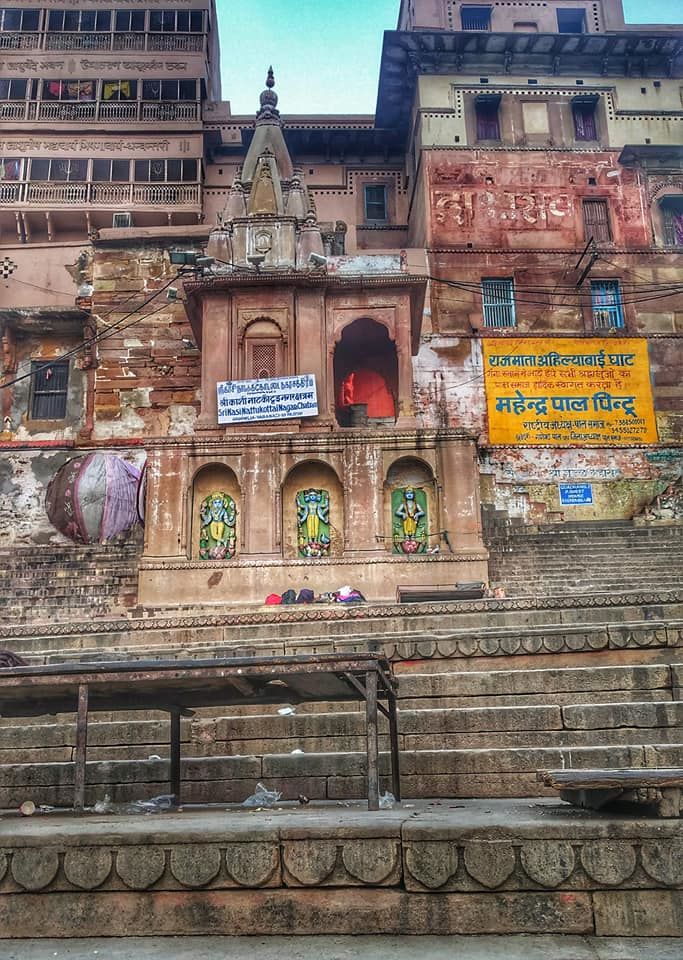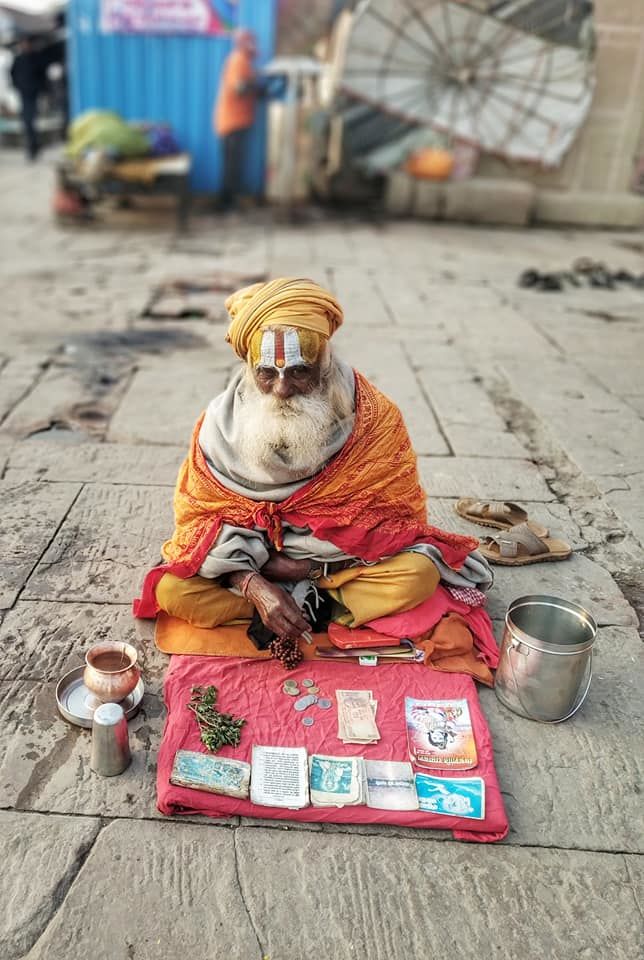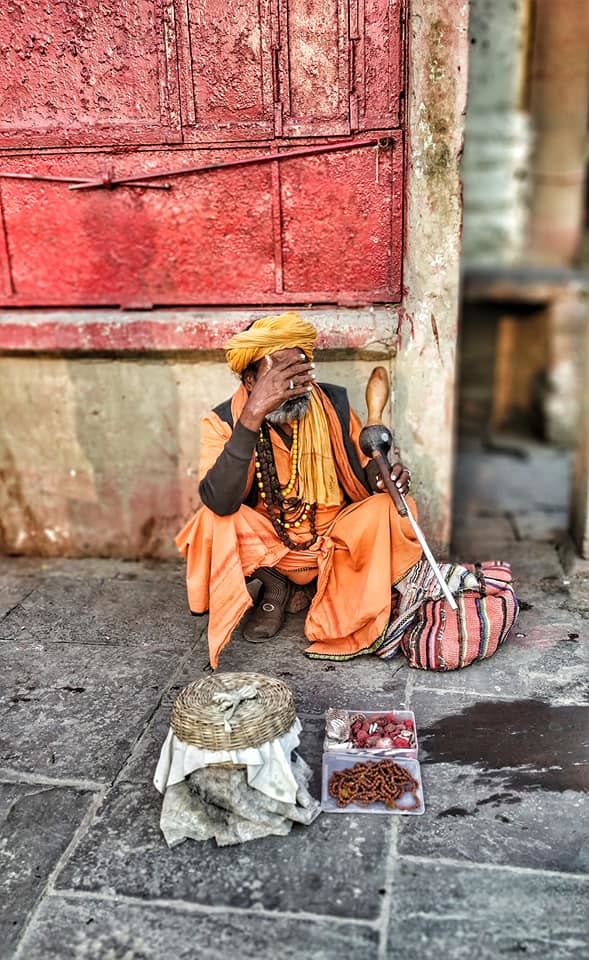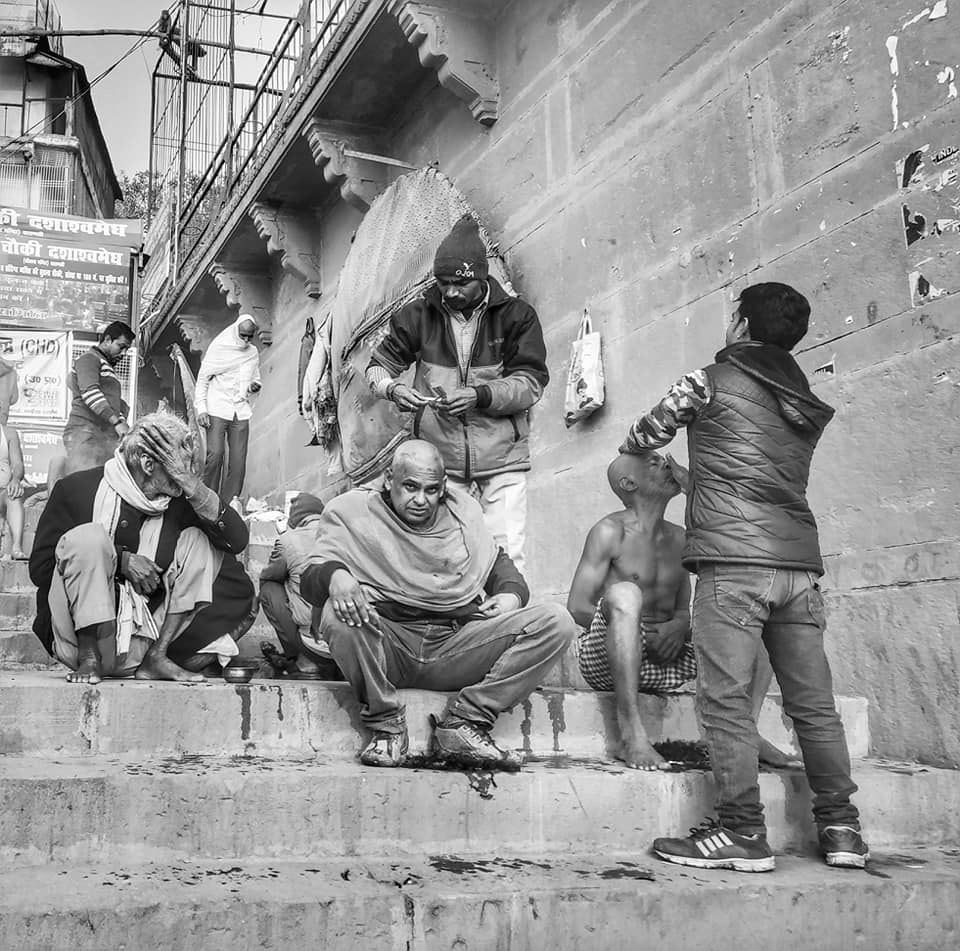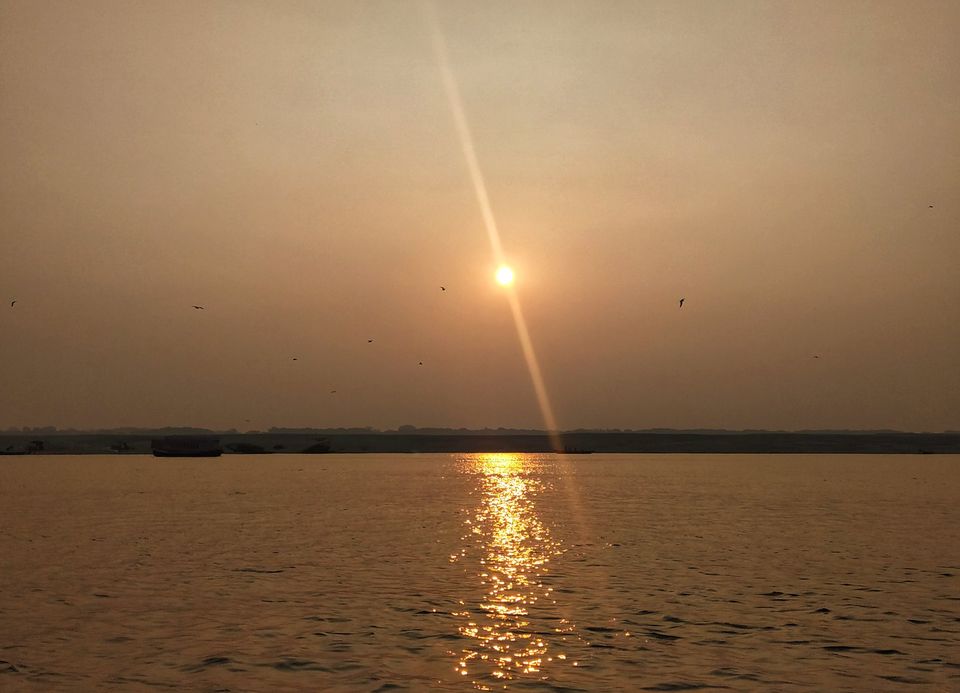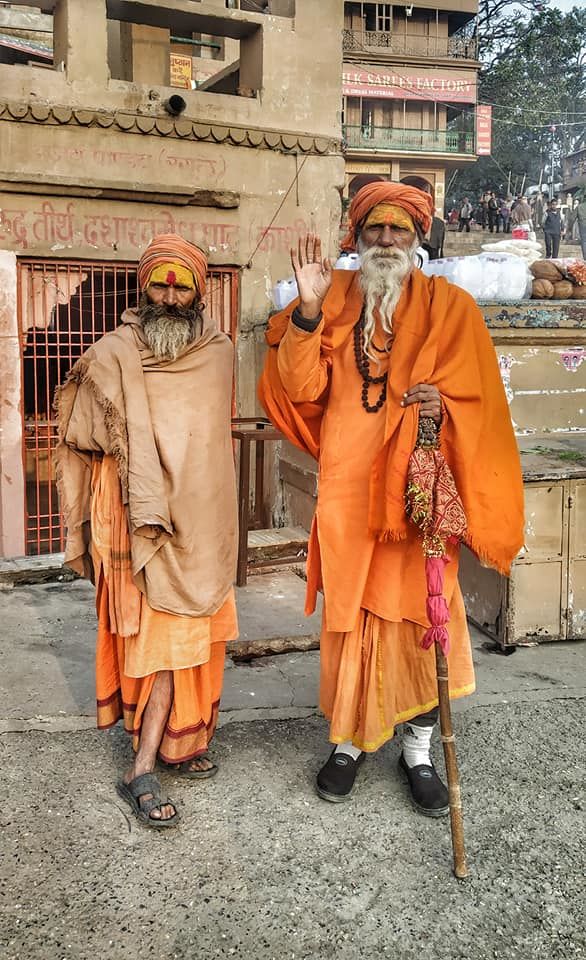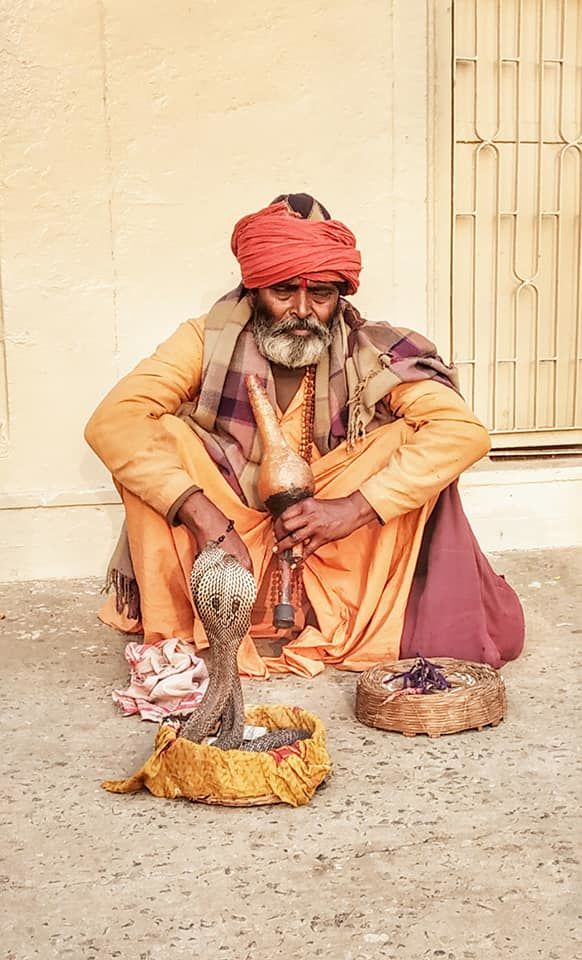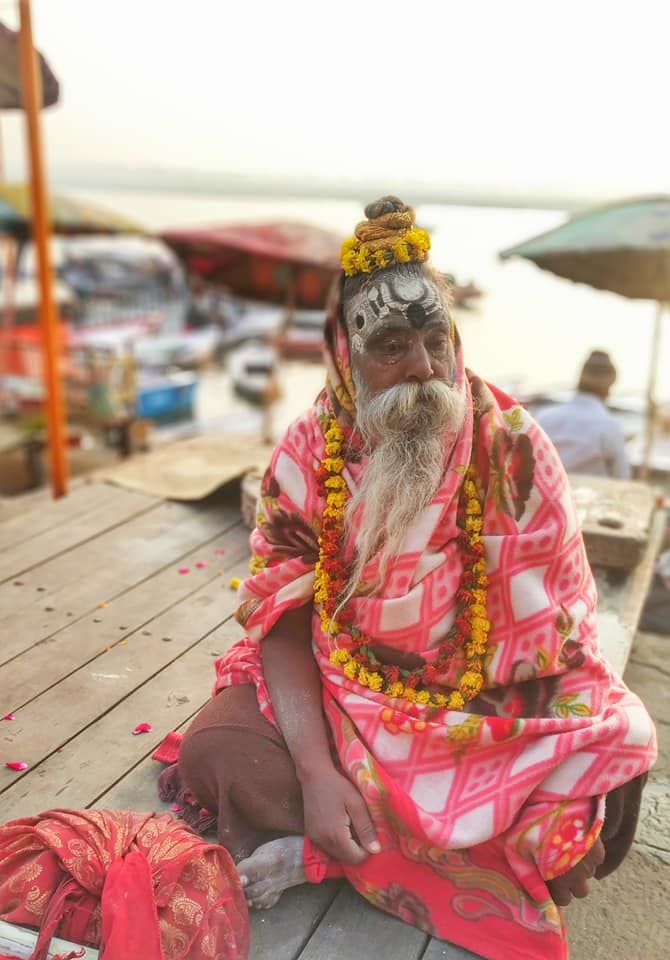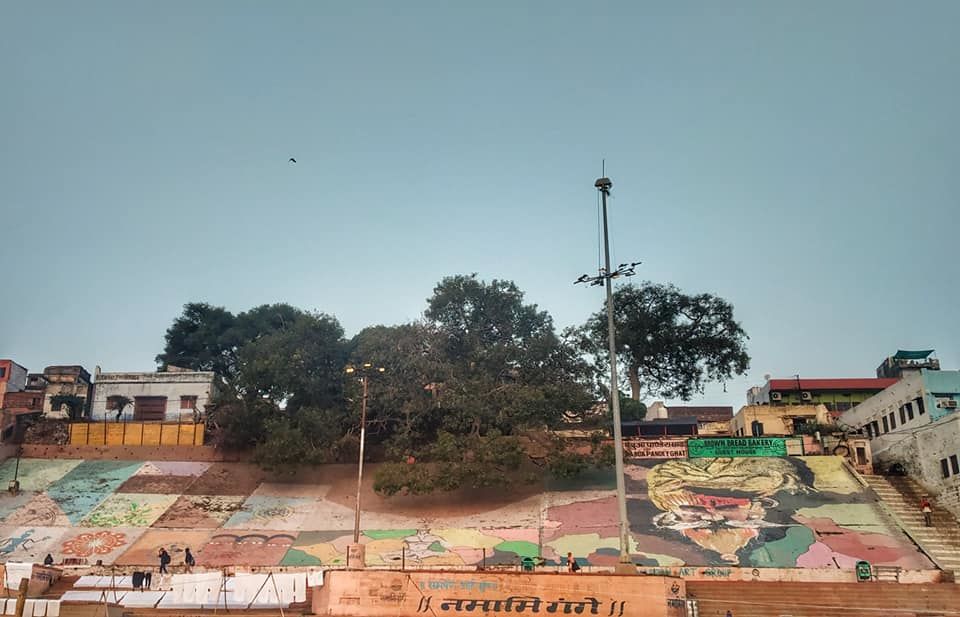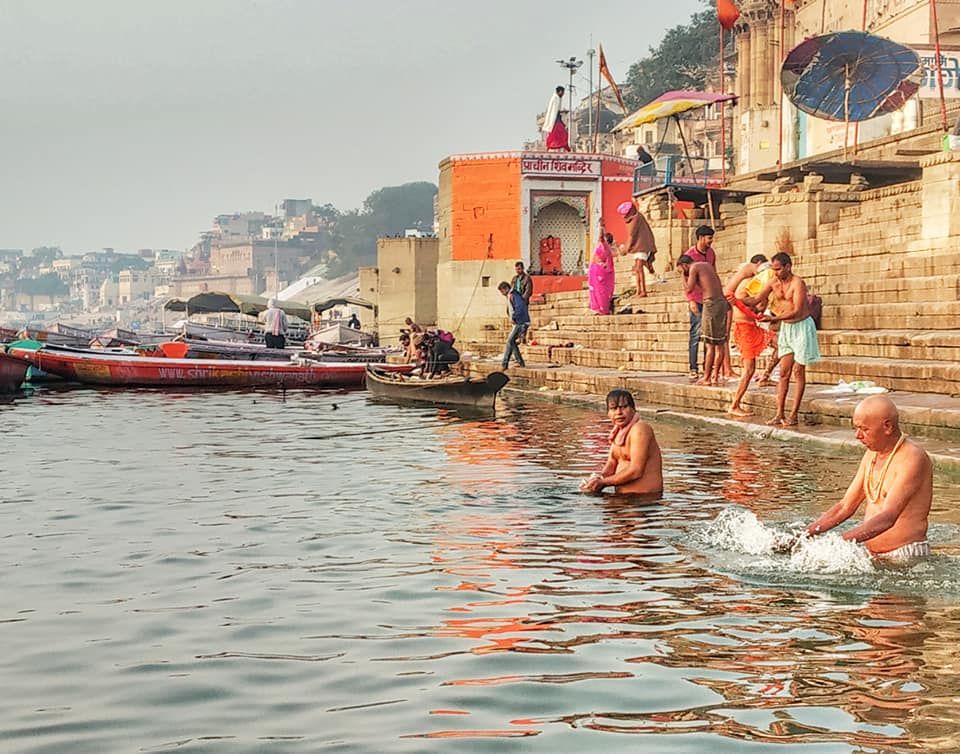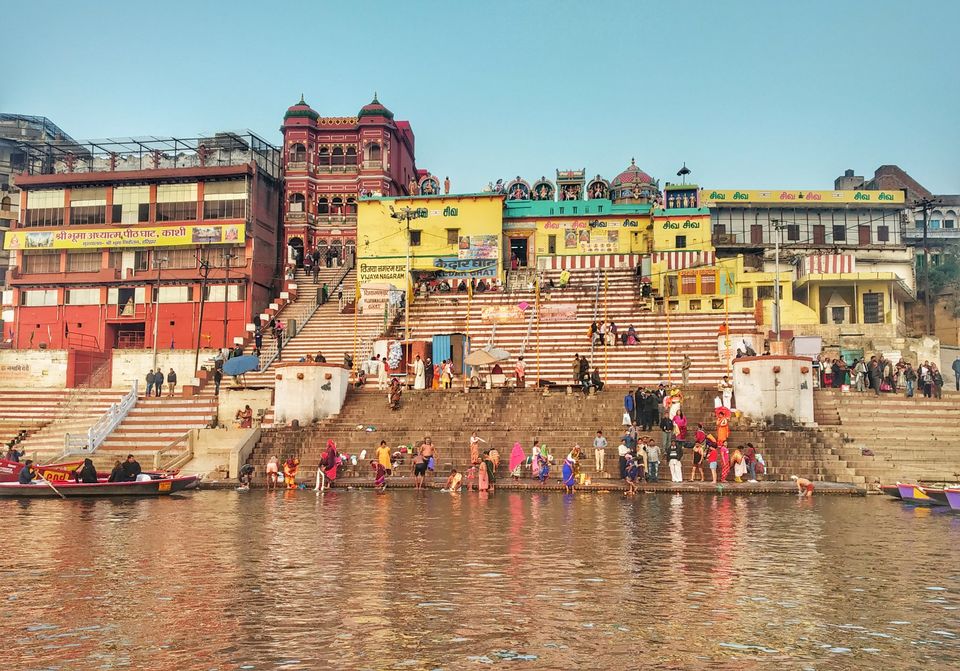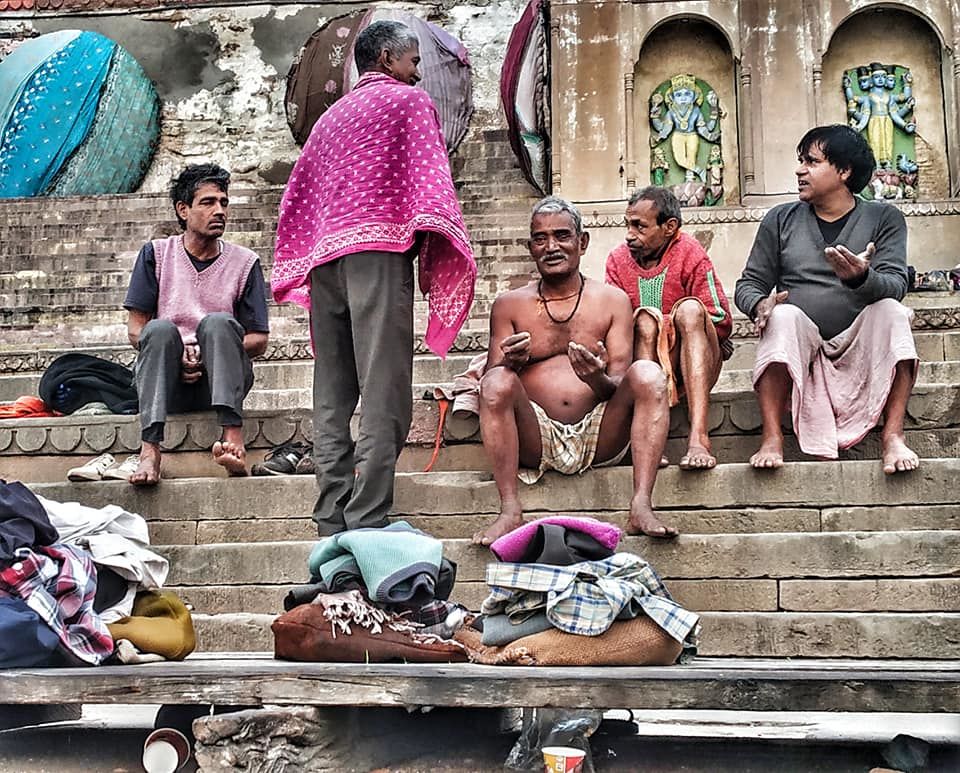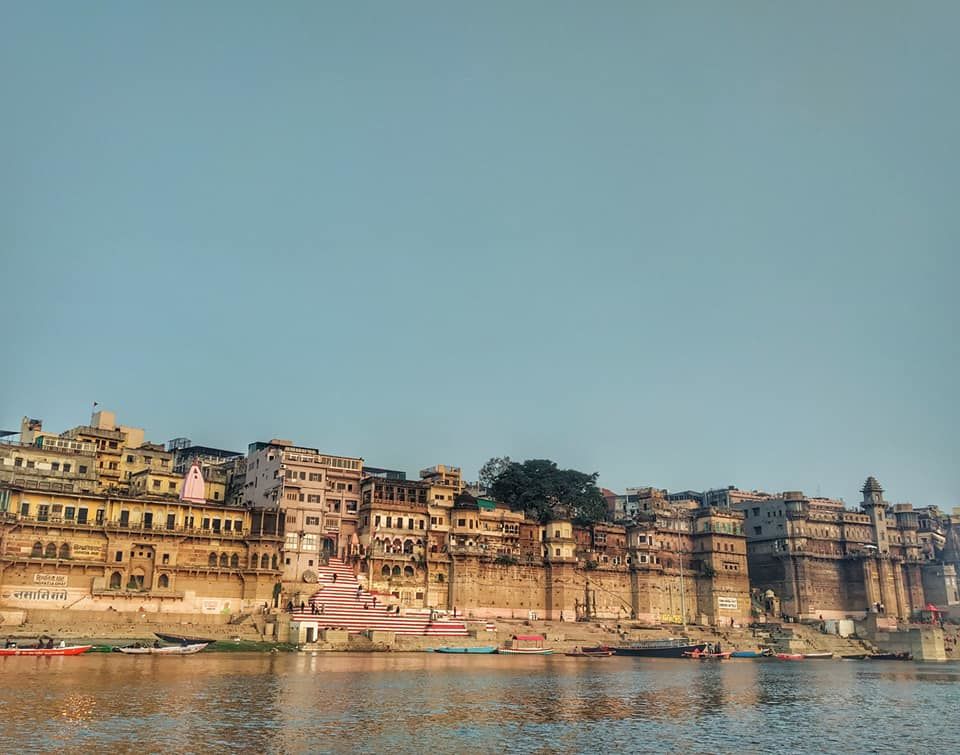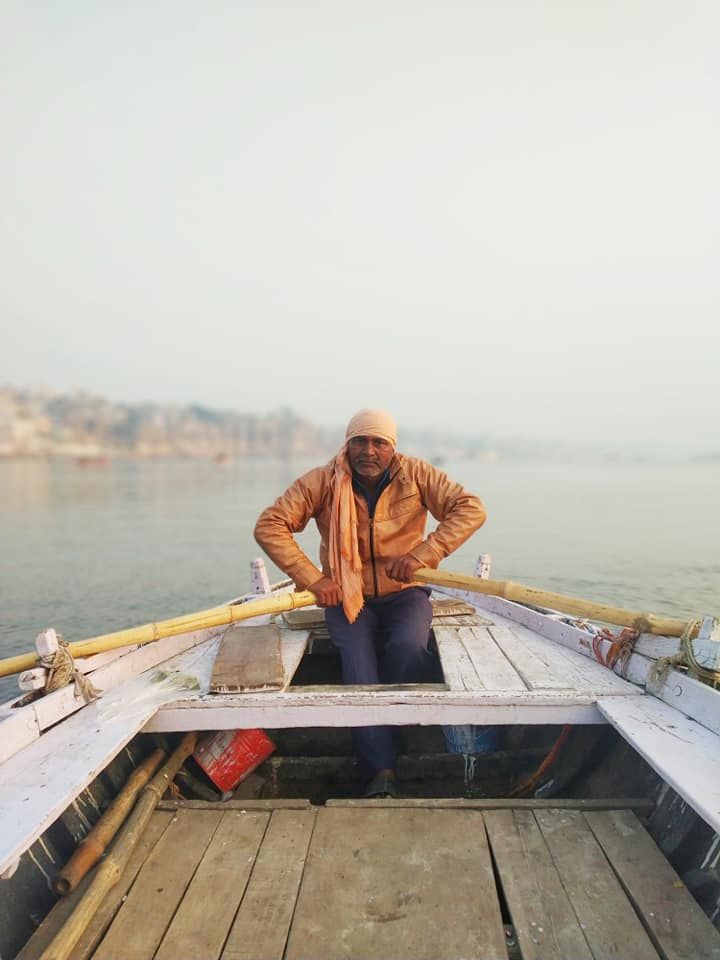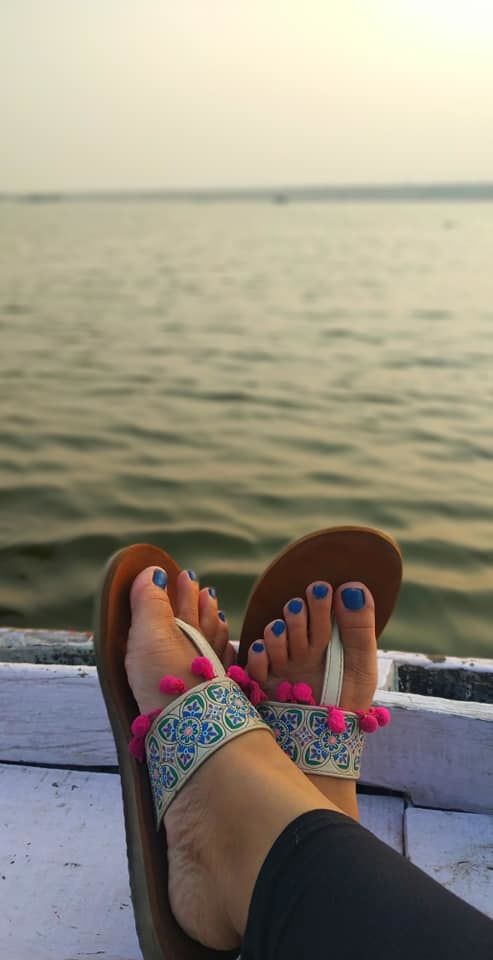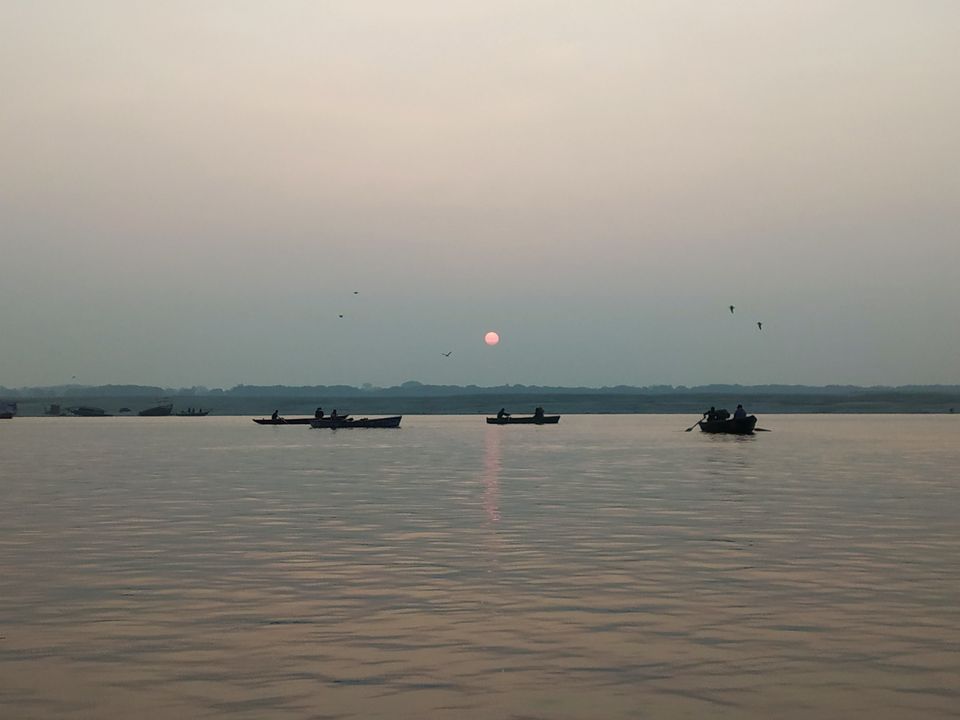 Okay, after my Ghat Darshan, I had Malaiyo in just Rs. 20/- only and went back to the hotel for the wedding ceremony of my friend. And for rest of the day I was busy there and returned hotel at around 2.45am in the next morning.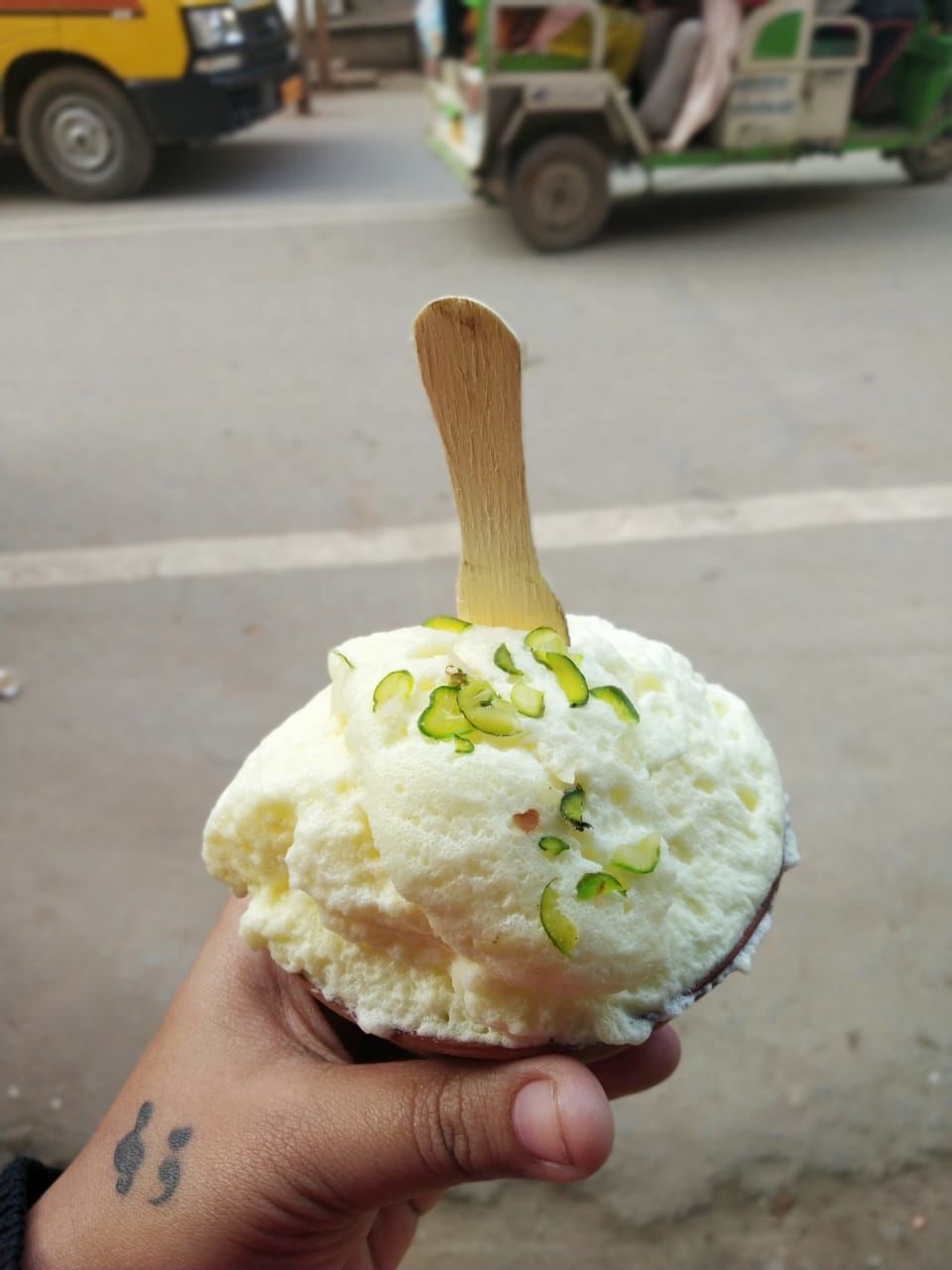 Reaching hotel, I packed my bags as the flight was in the next morning. Slept a bit, woke up at 7.30am, had breakfast in the hotel only and left out for the flight.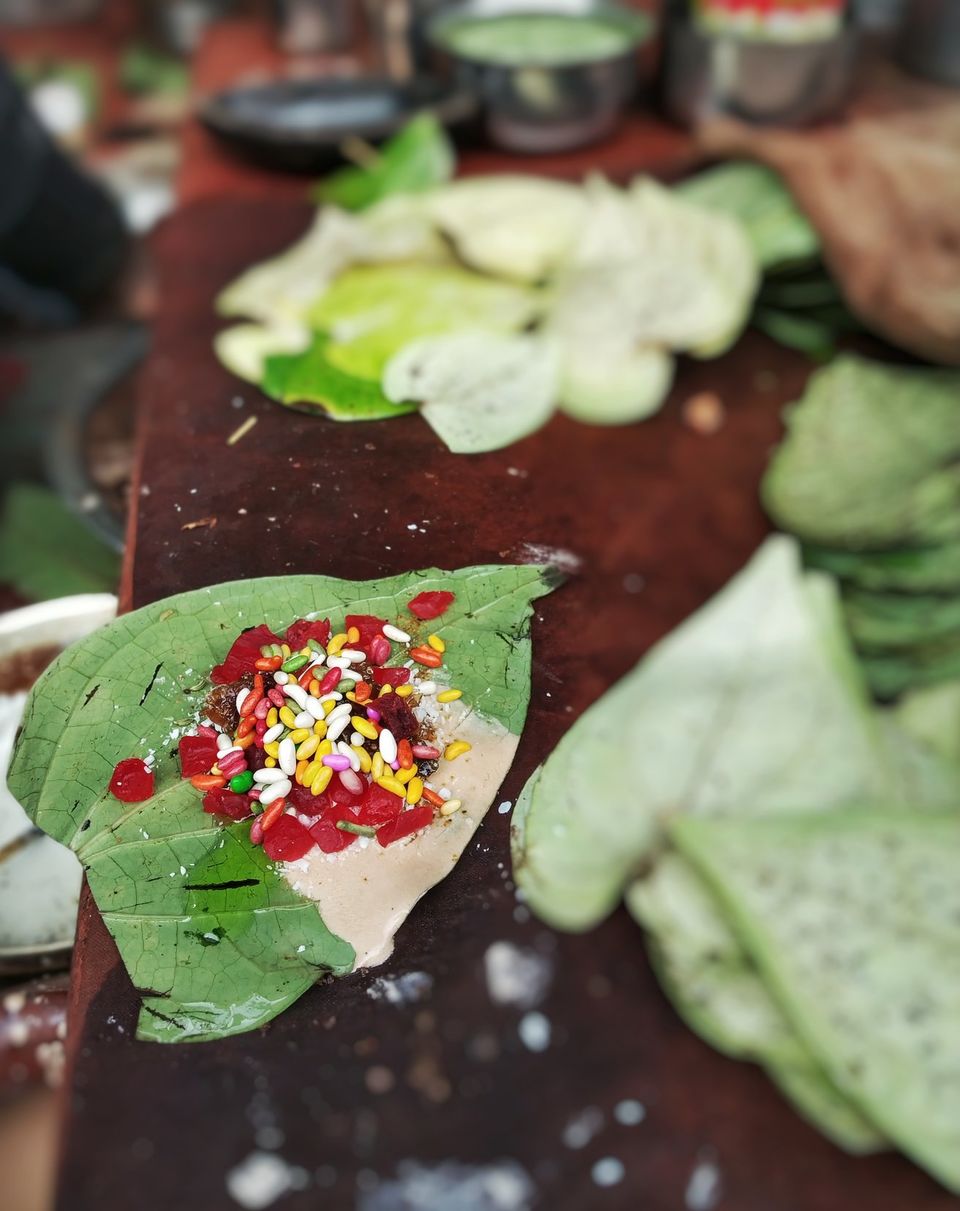 By the before got into the cab, I had one Banarasi Paan, otherwise I couldn't forgive myself.
There was a huge cue in the airport. I got my boarding pass after 1hour standing in the cue.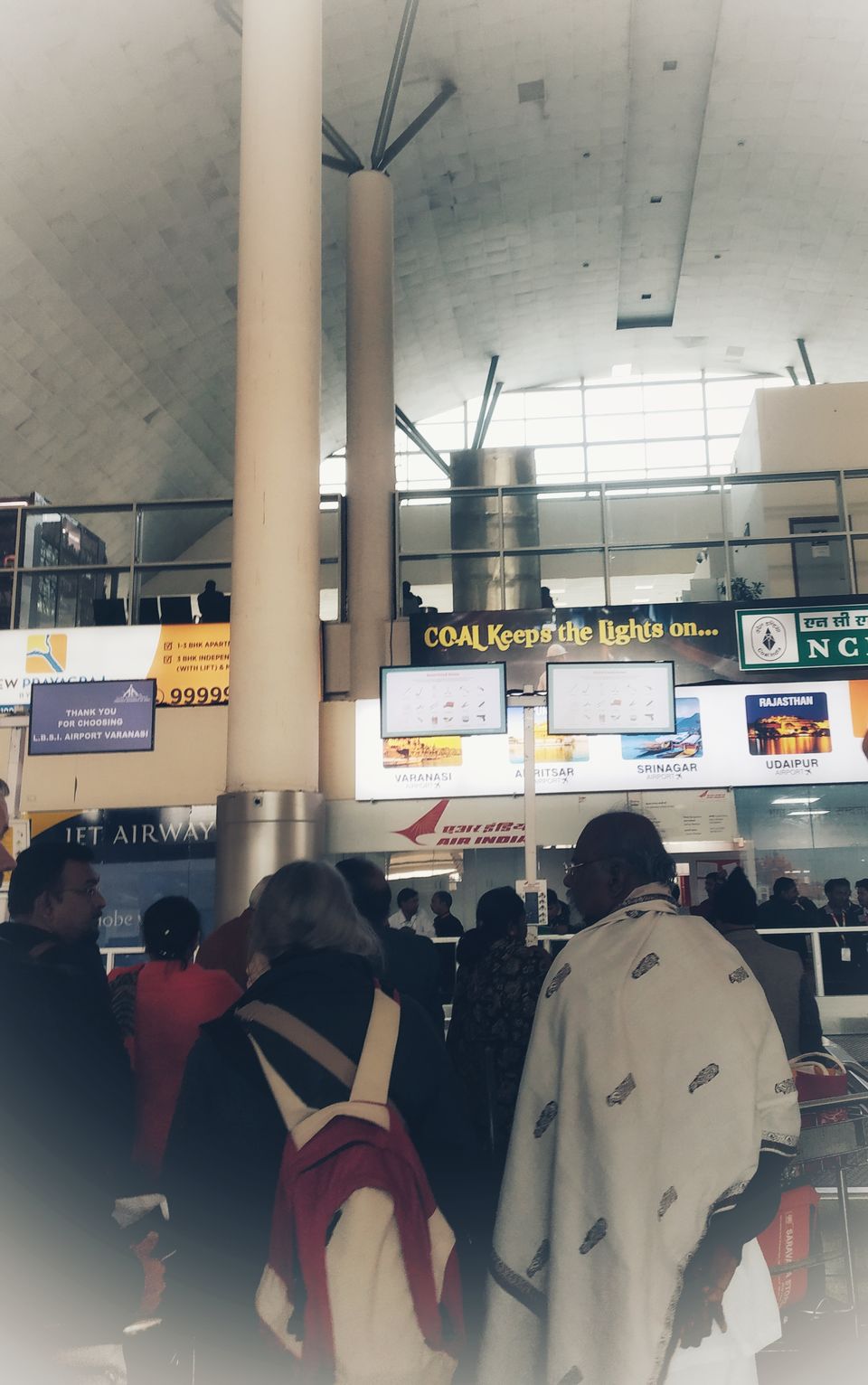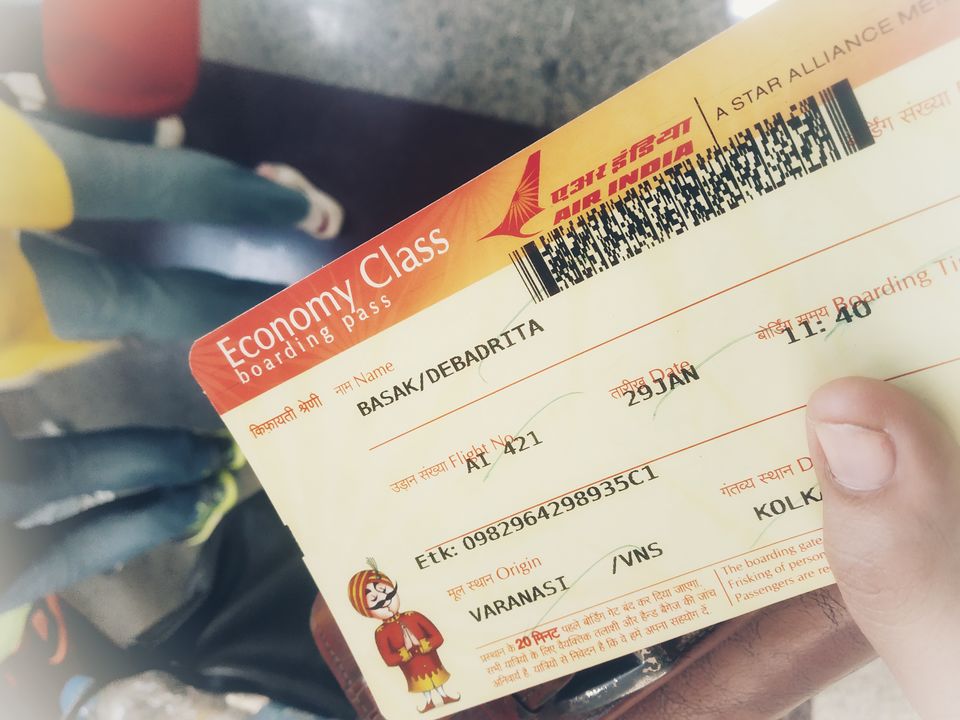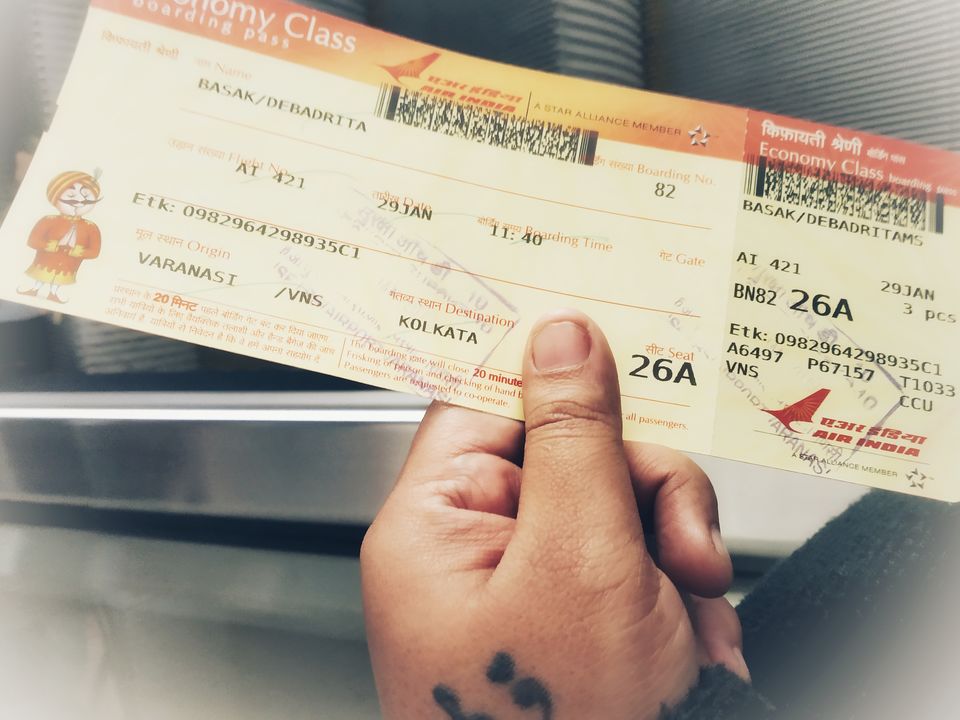 Benras to Kolkata is just 1 hour. As I booked flight tickets of Air India, I got in flight refreshment. And before I finish that shitty food, I could see my city. Okay, my trip ended there only.
So, now I can say, that if you really have a traveling soul, you can roam sacrificing your sleep.