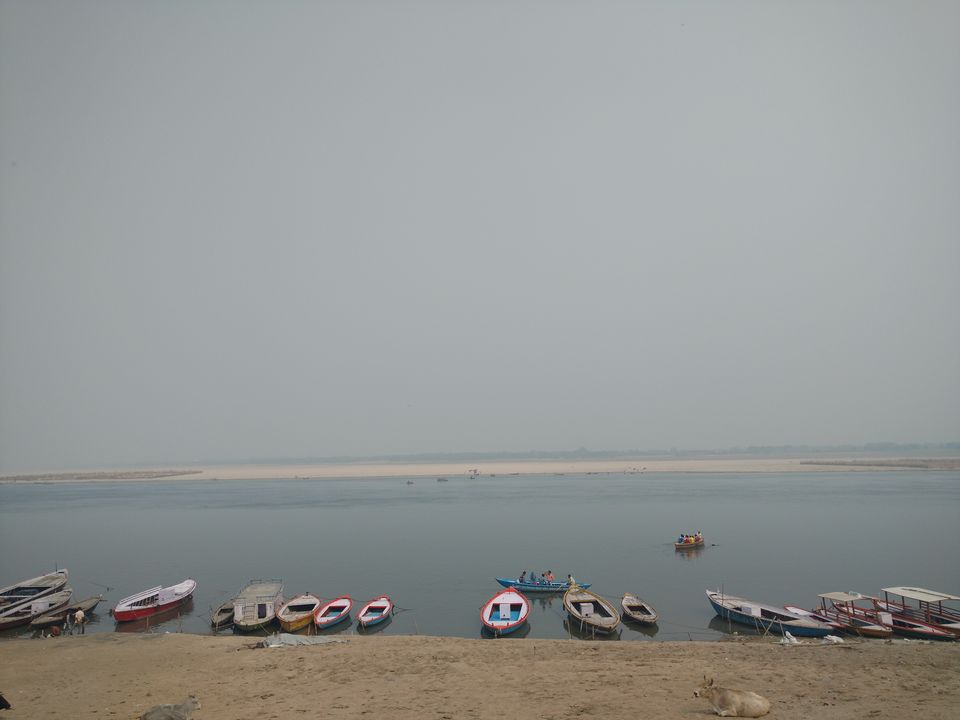 The land of Varanasi (Kashi) has been the ultimate pilgrimage spot for Hindus for ages. Often referred to as Benares, Varanasi is the oldest living city in the world.
Mark Twain, the English author, who was enthralled by the legend and sanctity of Benaras, once wrote :
"Benaras is older than history, older than tradition, older even than legend and looks twice as old as all of them put together"
Varanasi can be called as the spiritual capital of India, it occupies a prime position in the list of the holiest of holy destinations for Hindus. Varanasi is also an important spiritual destination for Buddhists too as Buddha gave his first sermon and established Buddhism in the year 528 BC at a place called Sarnath, just outside Varanasi.

When to visit Varanasi
The best time to visit Varanasi is from November to March. In May it's insanely hot. June to September is monsoon season, when the weather is still hot and humid. October to March is cold, when temperatures can be as low as 5 degrees. This time of year would be the most comfortable time to visit Varanasi.
I visited varanasi in the month of february.
How to get there
Varanasi is accessible by road, rail and air by all the major cities of India, including Delhi, Mumbai and Kolkata. It has an international airport called Lal Bahadur Shastri International Airport and all the major domestic airlines operate from here.
I took a train from Delhi which took me 13 hrs to reach this holy city.

Where to stay
You can easily get homestay, guest house and hotels in this city. Some of the popular options are: Brij Rama Palace – A Heritage Hotel, Safarnama Varanasi, Bunkedup Hostel
I stayed at my friend's home.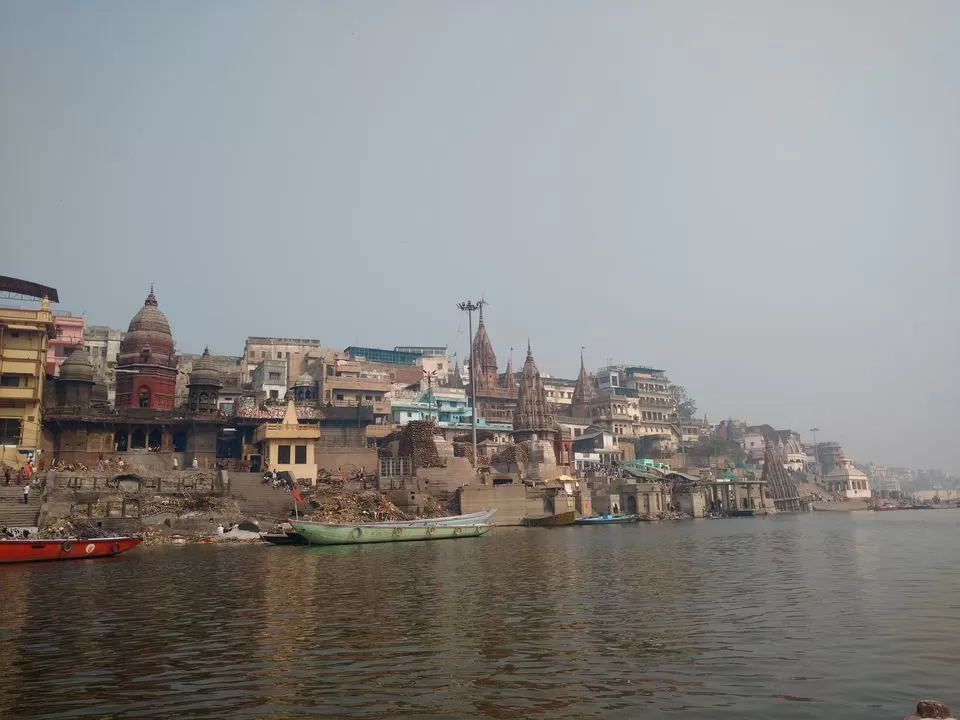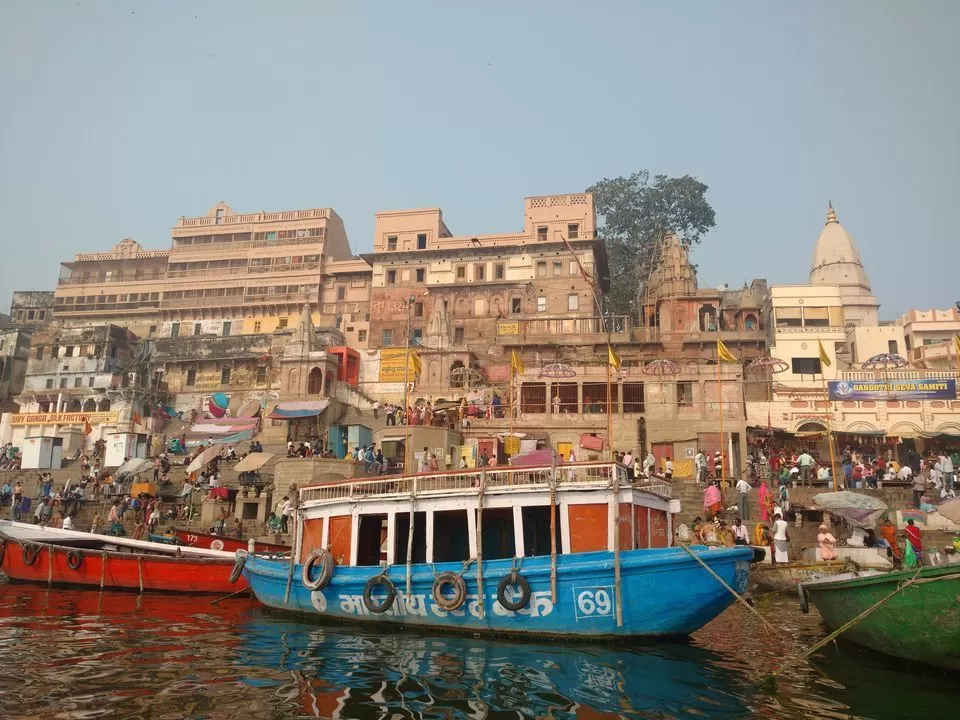 It was my friend's wedding for which I was going to Varanasi and was too excited to explore the city of ghats, narrow streets, crazy crowds, and to taste the food of varanasi that to by my own. I reached Varanasi at around 5 PM in the evening as my train got delayed by around 6 hours due to foggy weather.
After reaching my friend's home and getting some special treatment from the groom's family I got ready as baraat was about to leave. After dancing alot in baraat and enjoying the delicious dinner of wedding I was there enjoying the wedding ceremony with the whole family. I left for friend's home around 3 am in morning as I need to explore Varanasi in the morning.
After taking rest of around 2 hours I got ready to visit famous Kashi Vishwanath temple.
Kashi Vishwanath Temple is the most important place to see in Varanasi. The history of this sacred shrine can be traced back to 3500 years. The temple is one of the 12th Jyotirlingas, which are considered the holiest Shiva temples. The Linga is the presiding deity here and the temple is quadrangle, surrounded by temples of other gods. The temple once had a golden spire and domes; hence it was also called the Golden Temple.
I reached the temple at around 7 am and it was less crowded. After having darshan of Lord Shiva in Kashi Vishwanath Temple I headed towards the ghats.
I was there in Dashashwamegh ghat and I was already feeling the spirituality in the air. Dashashwamedh Ghat is the main ghat in Varanasi on the Ganga River. It is located close to Vishwanath Temple and is probably the most spectacular ghat. Two Hindu legends are associated with it: According to one, Lord Brahma created it to welcome Lord Shiva. According to another legend, Lord Brahma sacrificed ten horses during Dasa-Ashwamedha yajna performed here.
From there I took boat which was only Rs 50 per person and it will take you till Harish Chandra Ghat.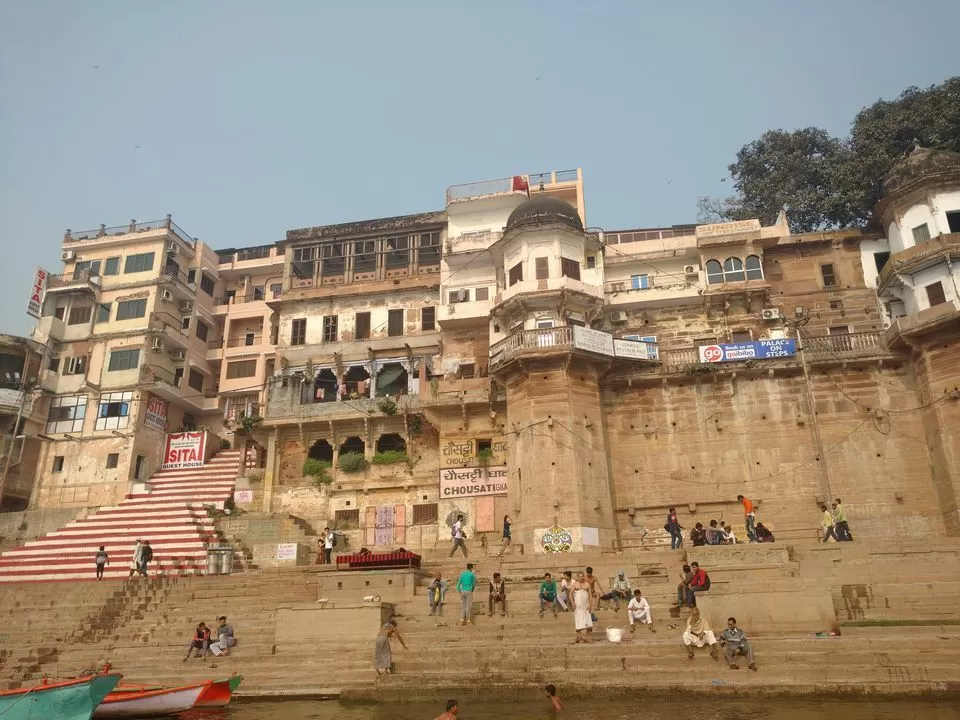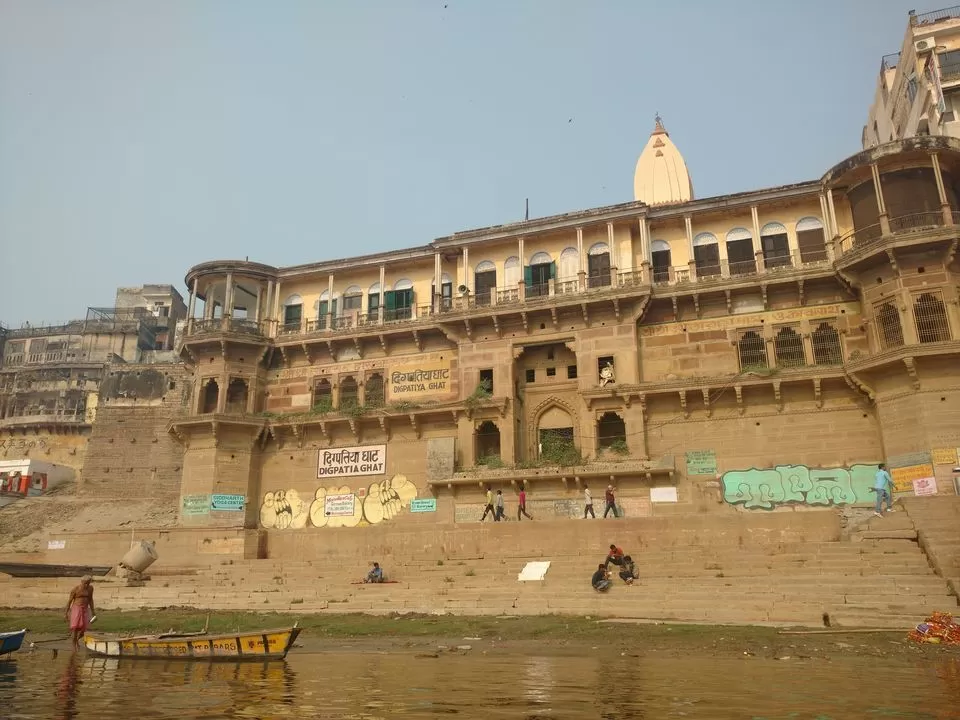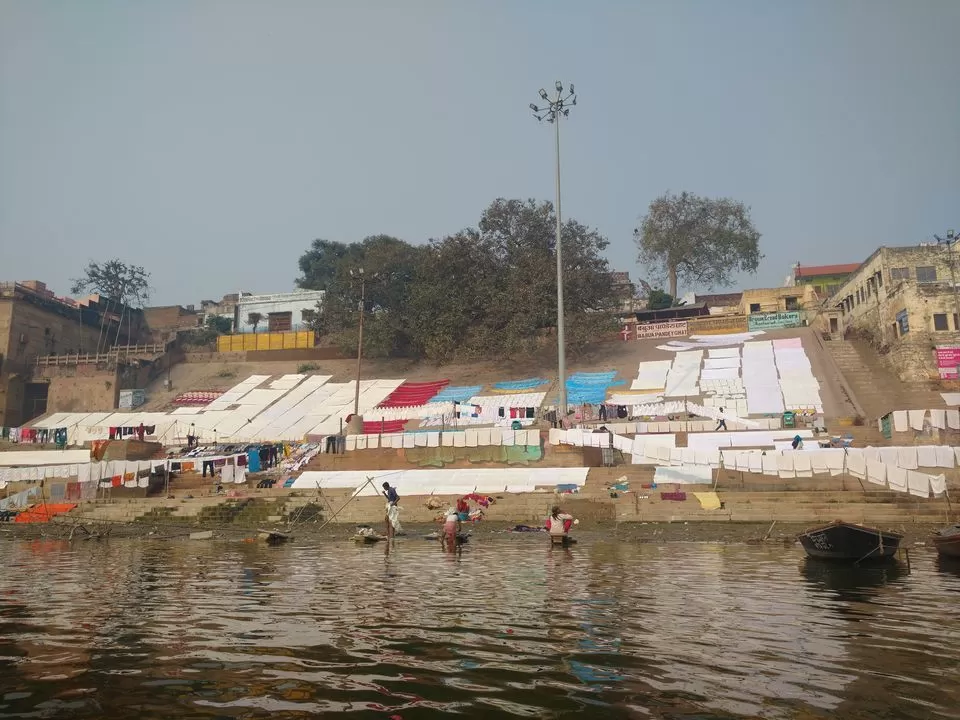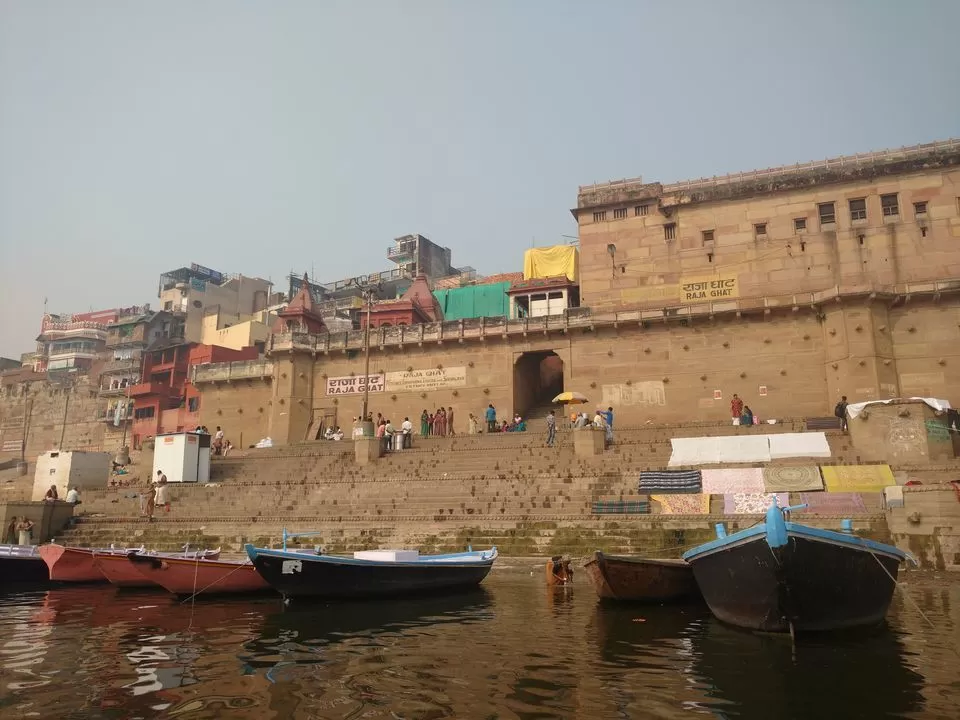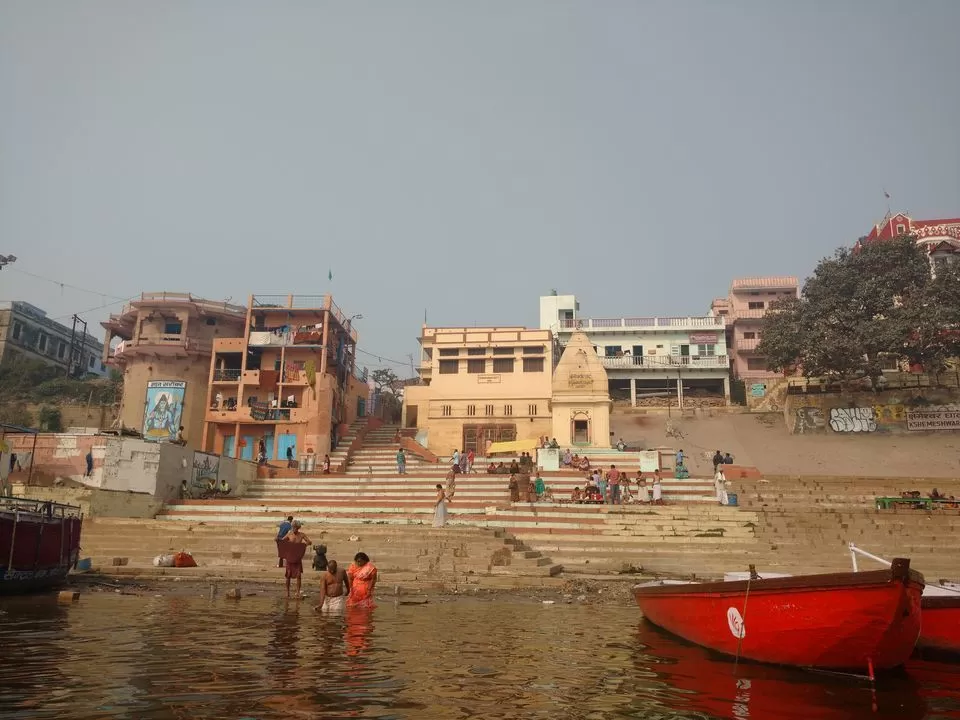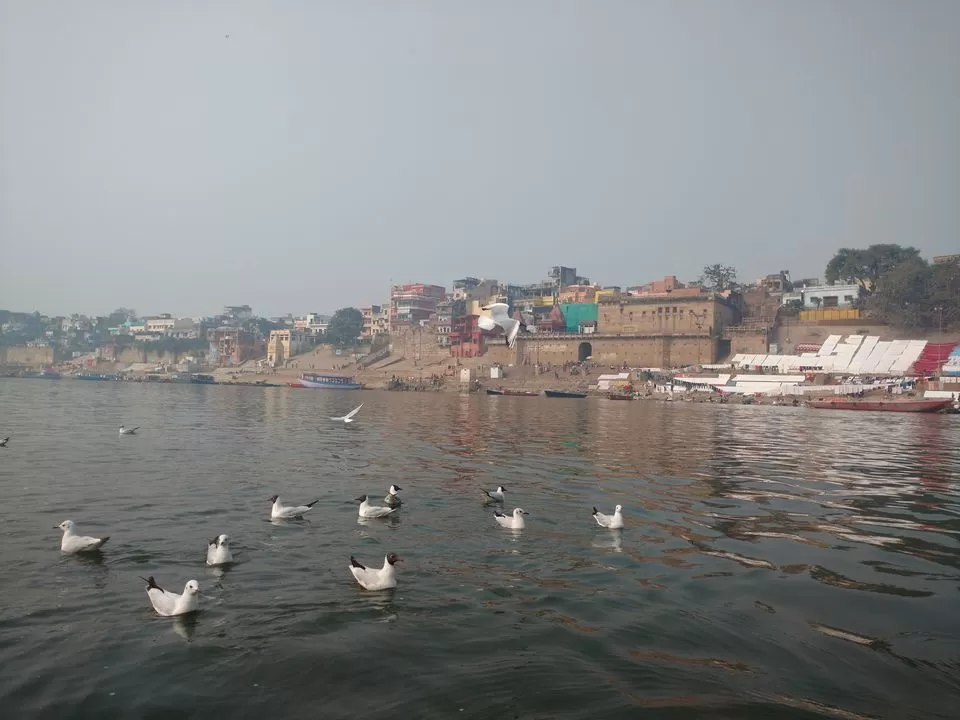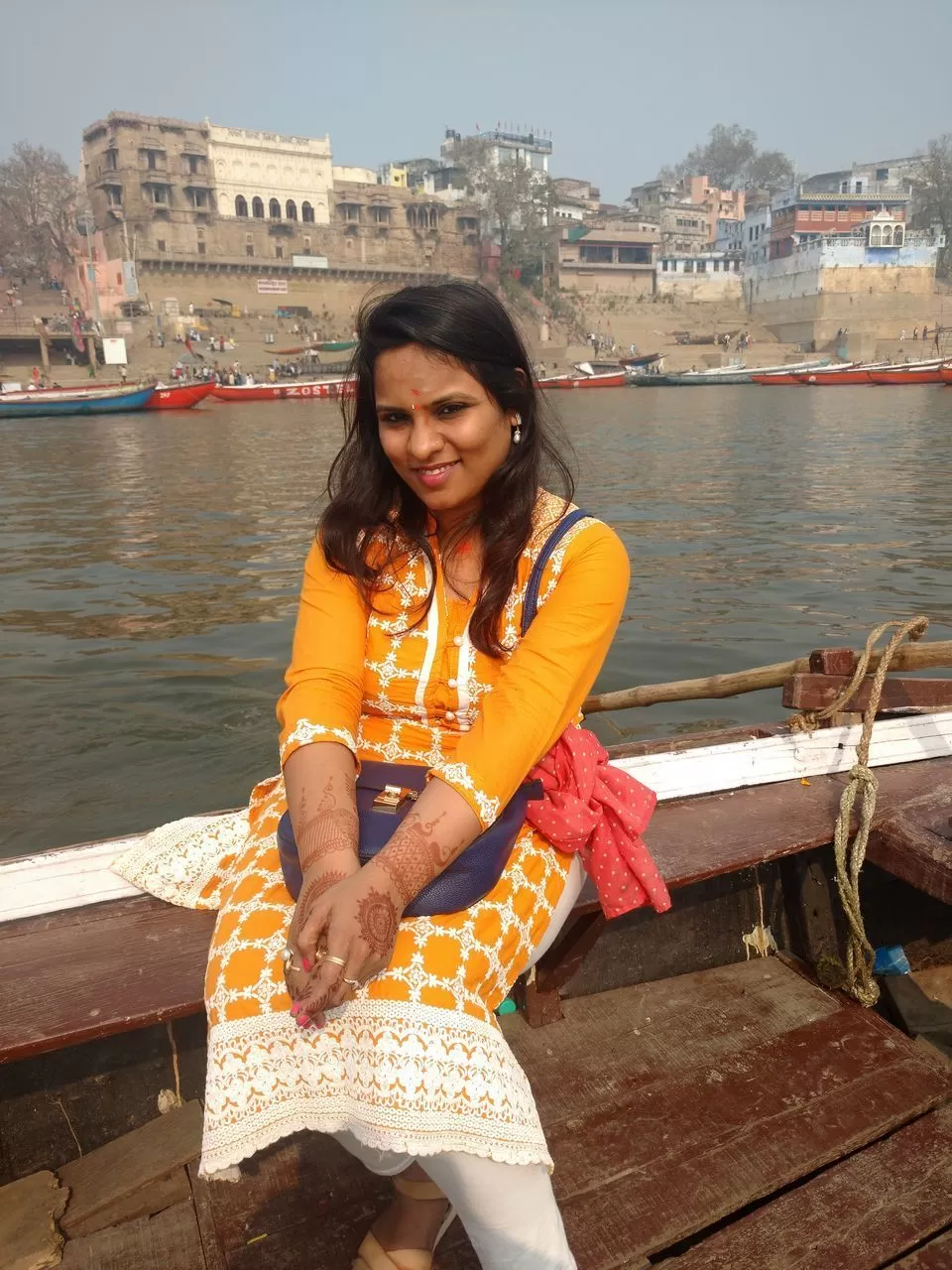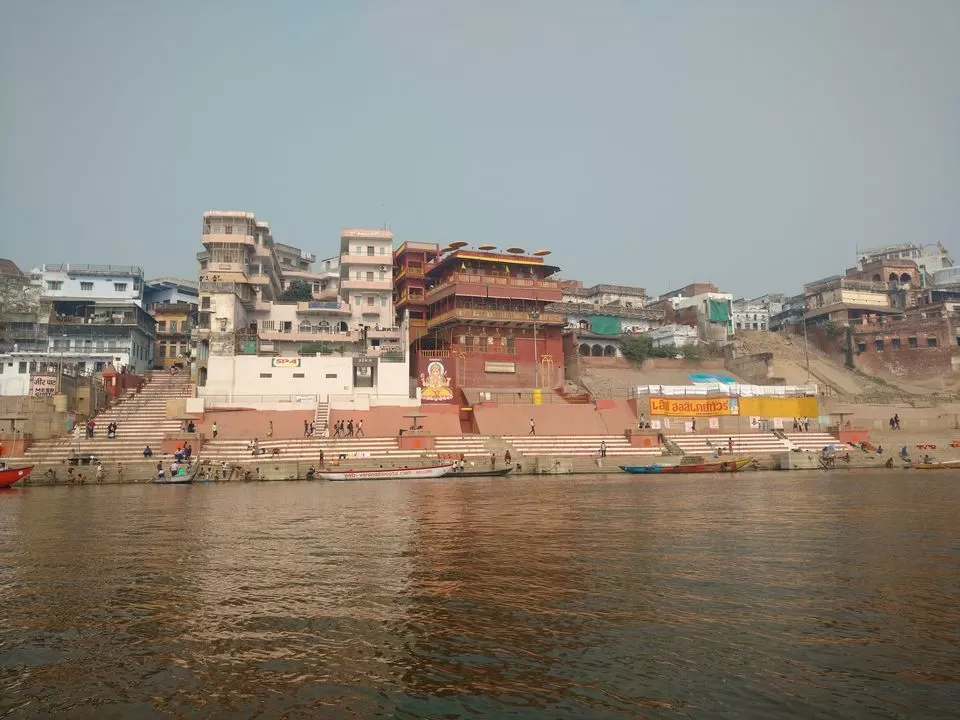 After having a peaceful boat ride I had my morning breakfast of kachouri sabji and jalabi at Madhu Milan.
After having breakfast I decided to walk through the Ganges ghat till assi ghat. I visited many temples on ghats as well.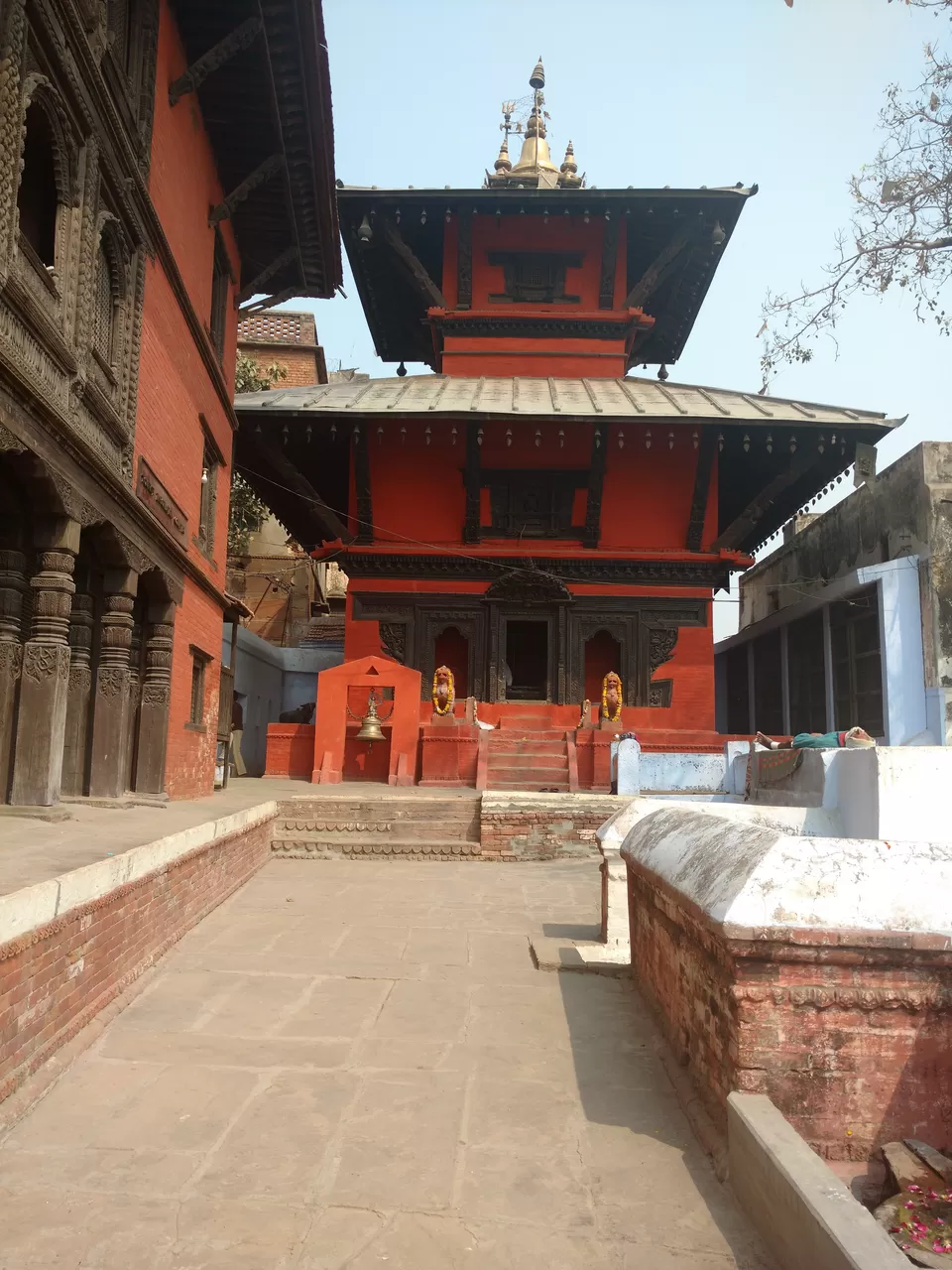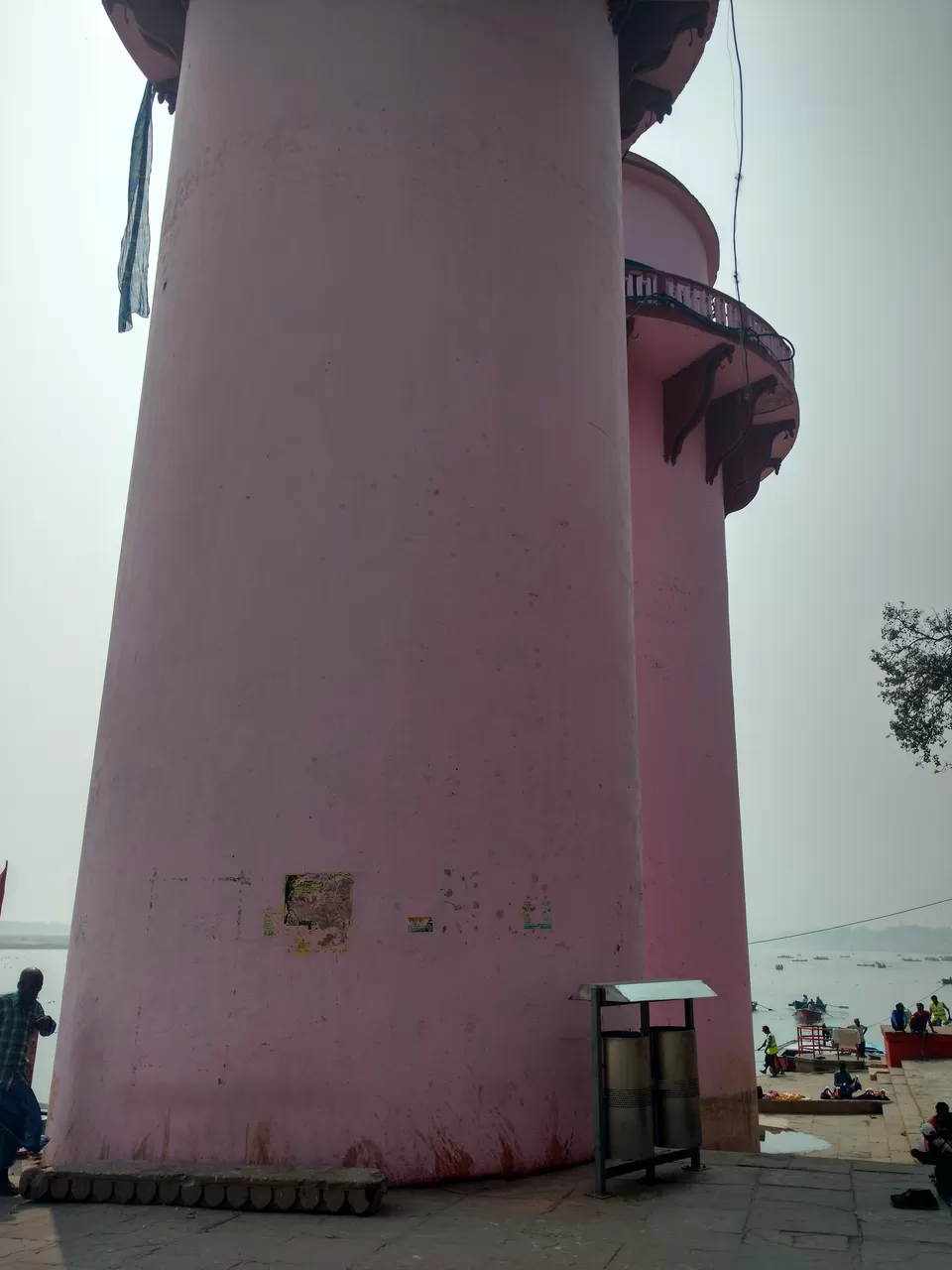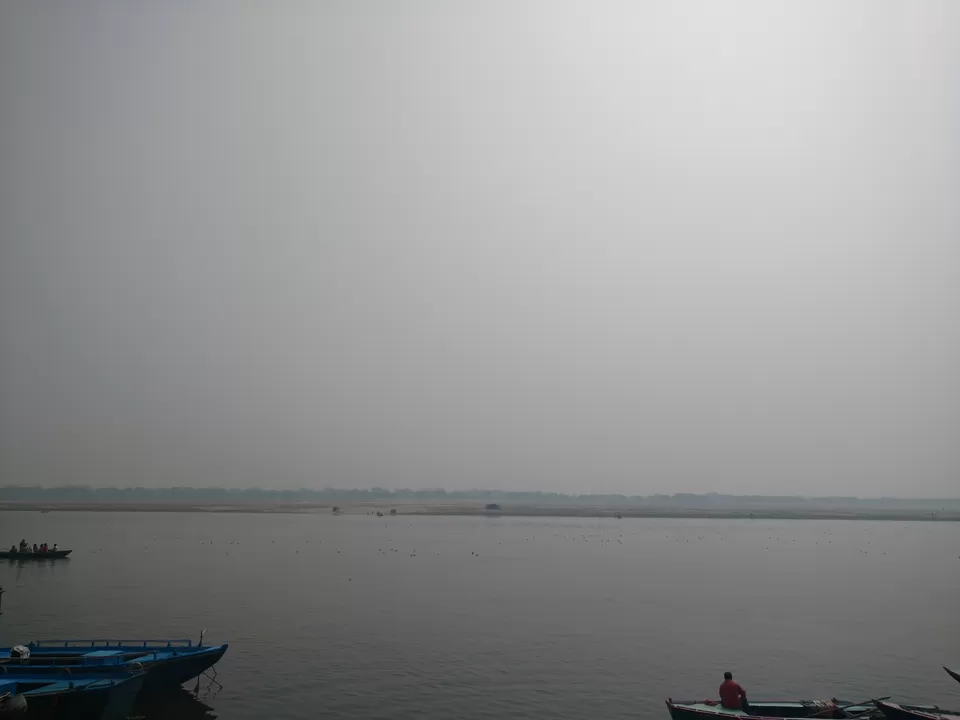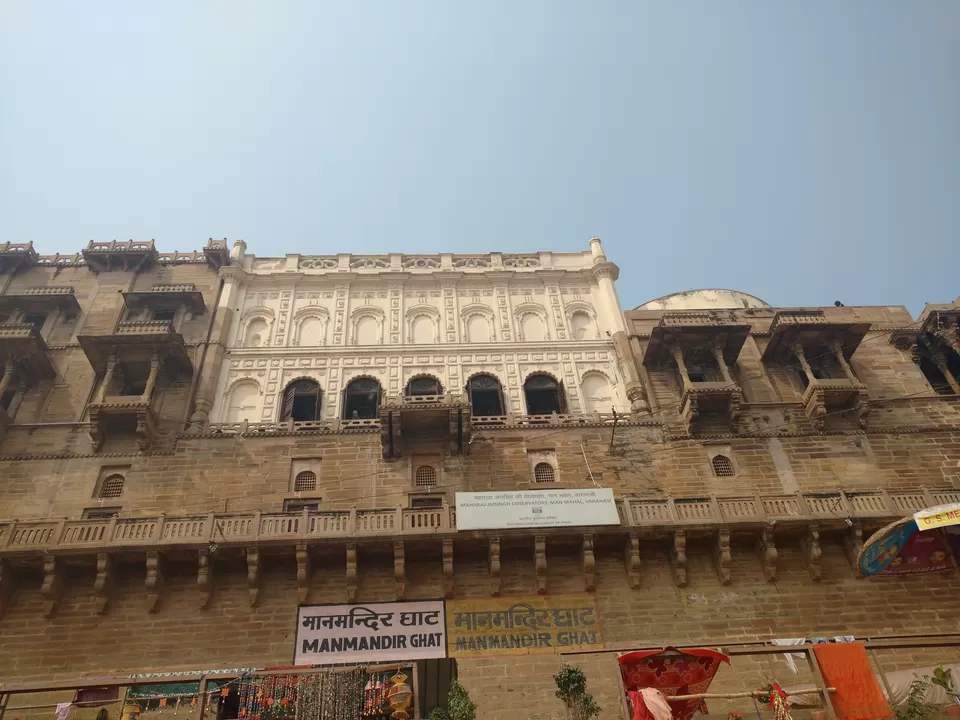 I reached Assi ghat in 2 hours from Dashashwamegh ghat. It was an amazing experience in itself to walk through all the ghats it makes me so peaceful mentally.
I sat quietly on the Assi ghat watching the Ganges river and people relaxing, talking in Assi ghat.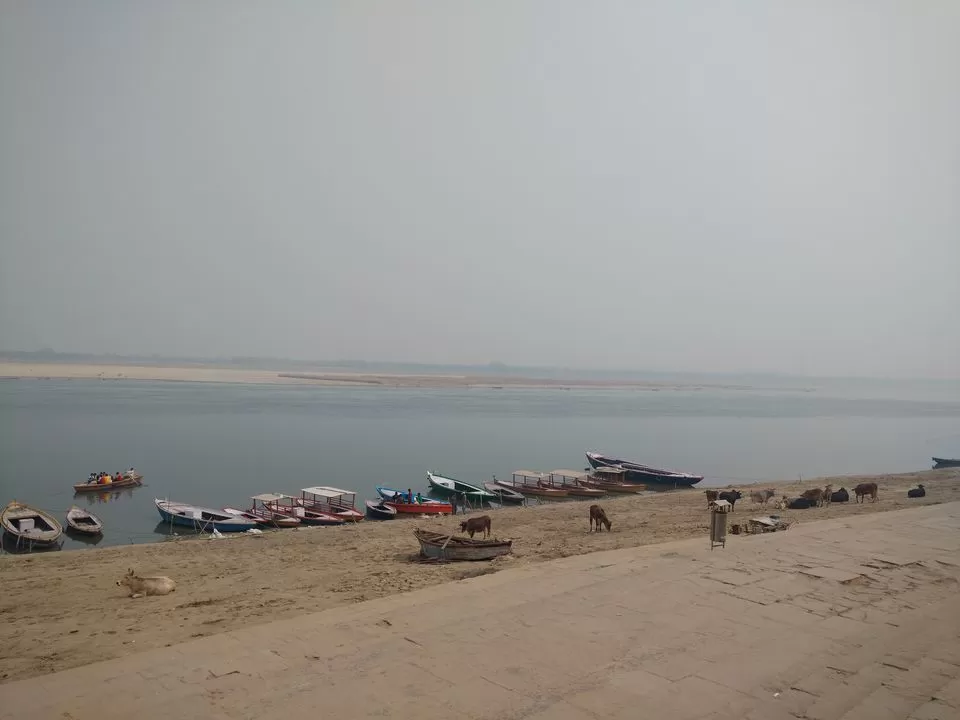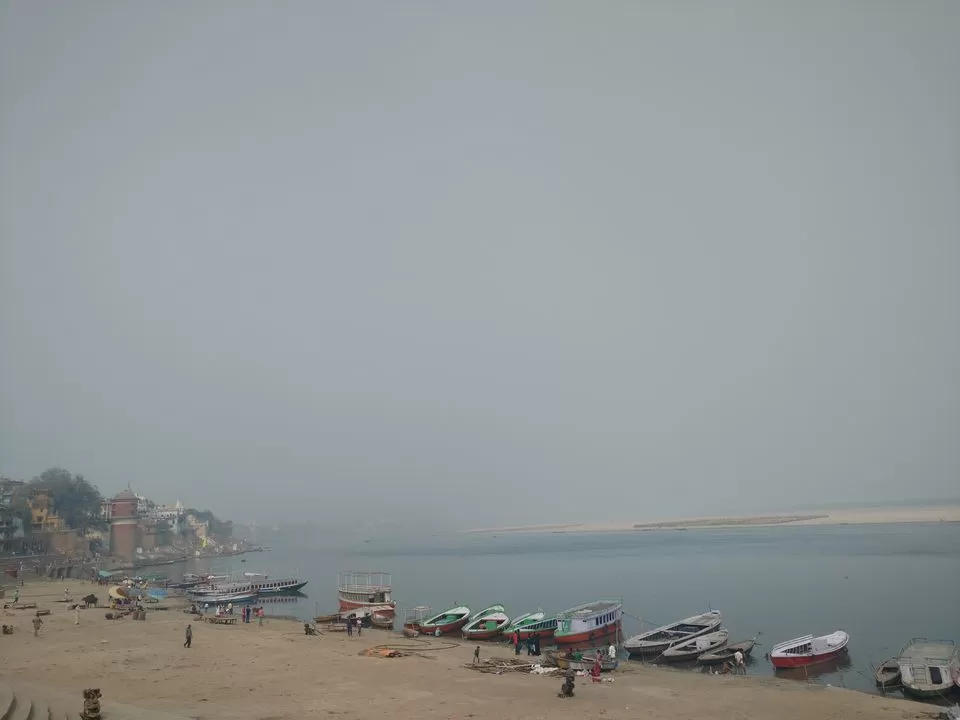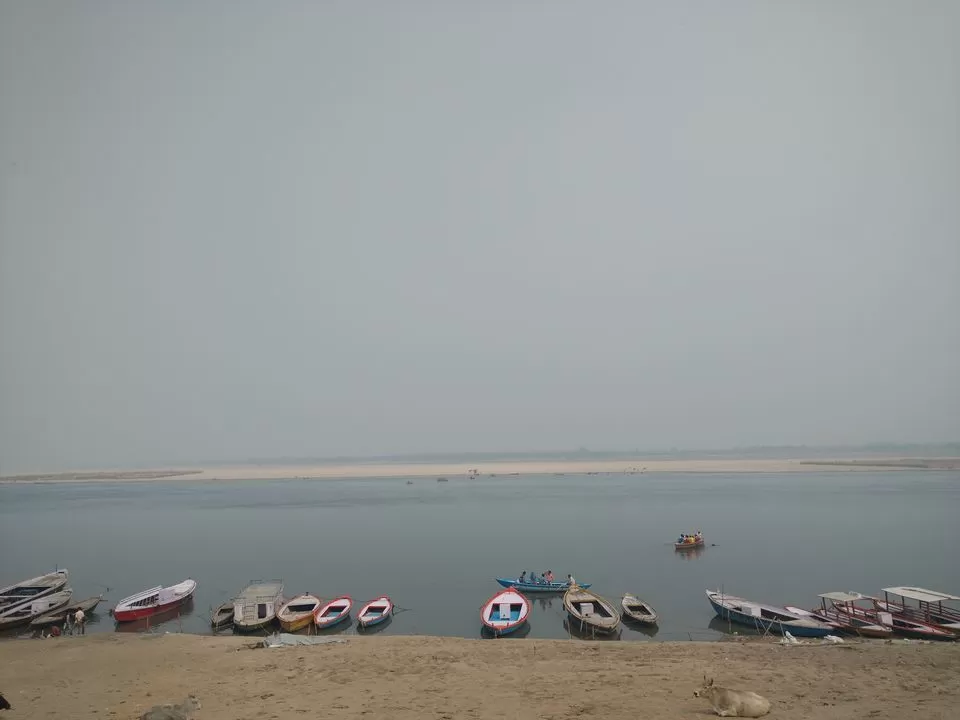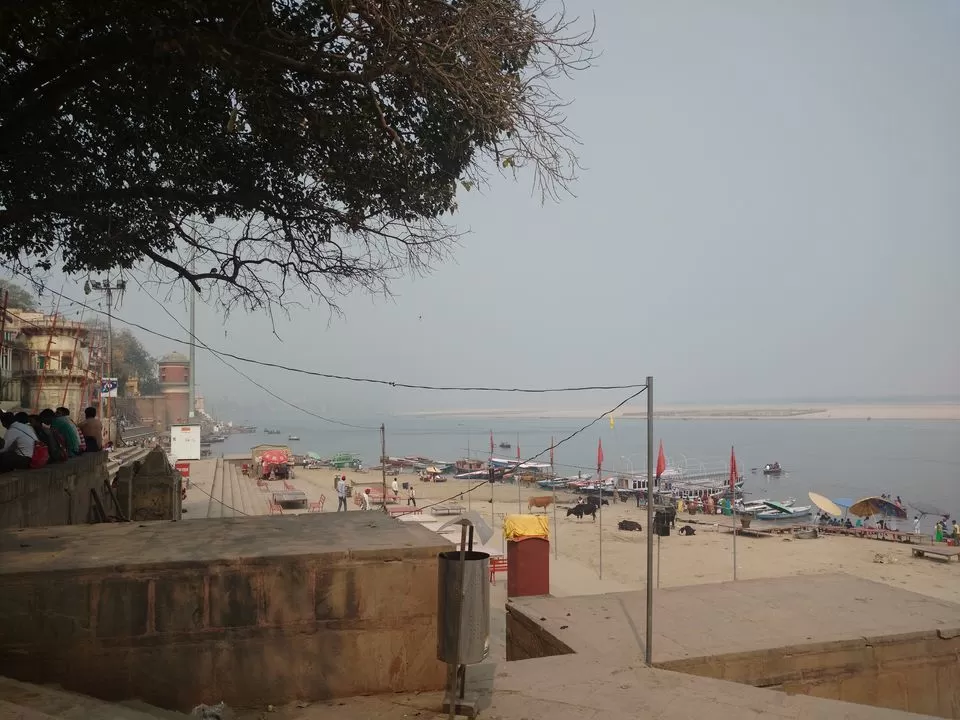 After sitting quietly and enjoying the peace in Assi ghat for around 1 hour I was quite hungry and had my lunch at Pizzeria Vaatika Cafe in Assi Ghat. You can enjoy watching Ganges ghat and food together.
After spending quality time in Assi ghat I decided to visit famous Sankat Mochan Hanuman temple. I took rickshaw from Assi ghat to Sankat Mochan temple.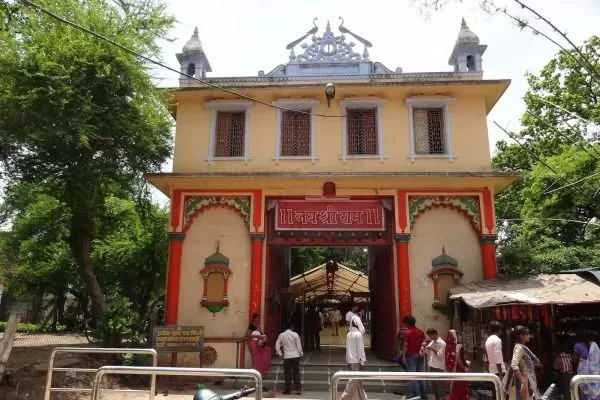 After visiting Sankat Mochan Temple I walked through road to Durga Kund Temple to have darshan of Durga mata.
After that I had darshan of Gods in Tulsi Manas Temple.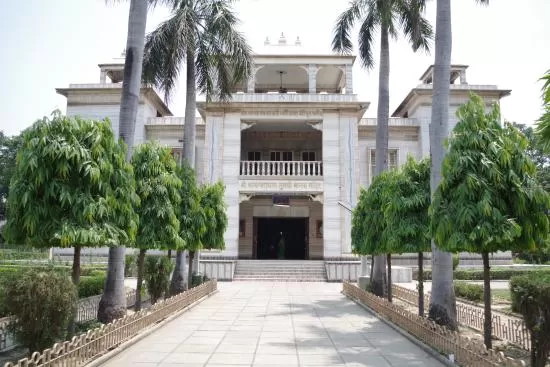 After having darshan in all the Temples I took rickshaw to Godowalia Market to try Varanasi famous tamatar chat and Palak chat.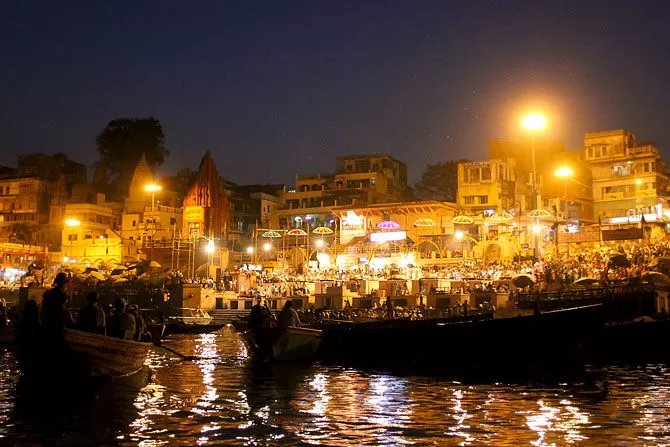 It was around 5 pm in evening so I decided to go for Ganges Evening aarti and experience the divine feeling.
After such a divine feeling I headed back to my friend's home to spend some time with the newly wed couple.
After spending some time with my friend, his family and his sweet soulmate. I had home cooked dinner and then I left for station as it was time to say bye to this spiritual city.
There are many more places you can visit in varanasi and near varanasi such as BHU campus, Explore narrow streets of varanasi, kachouri gali, Sarnath and much more. I had time shortage due to which I had to miss these places.
On my next visit to Varanasi I am going to explore much more of Varanasi and share it with you all.