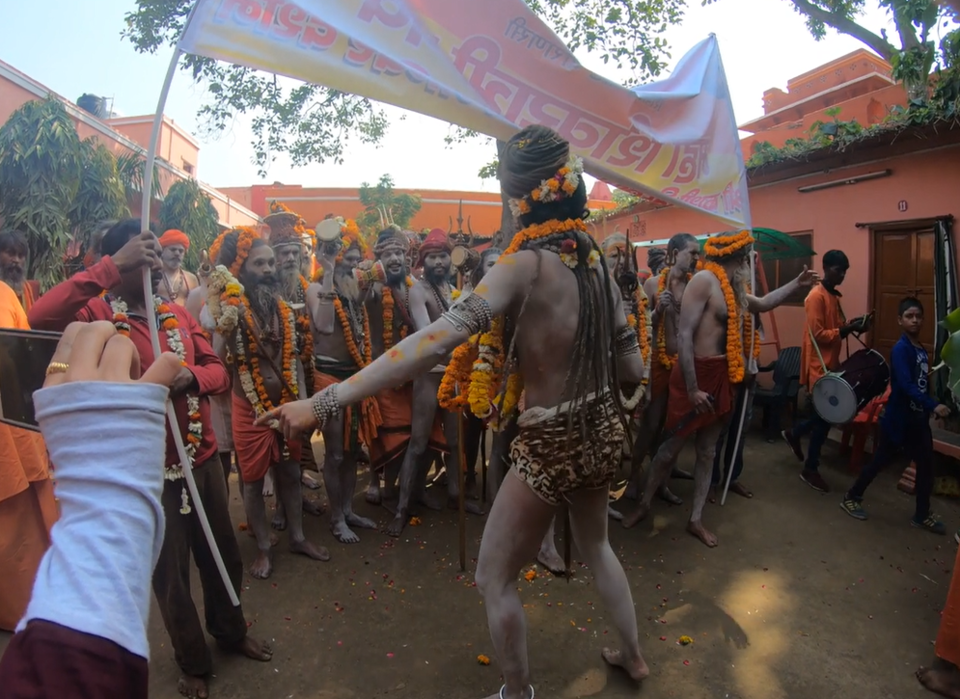 Dhriti, wake up! We need to reach before the queue gets longer."
I checked my phone. It was 3.30 am.
"I'm not going anywhere. If you want to go, you can." I said in a croaky voice.
"C'mon, we can't afford to miss this. Get up!", he insisted.
"Arrrgh..For God's sake, Let me sleep.", I said as I dozed off to sleep again.
"Fine, I'm going and you are surely going to regret this later," murmuring these words he left.
Well yes, he was right. We can't afford to miss this. After all, that's what we were here for. But I had given up. I knew (quite literally) it was not going to happen.
After having witnessed Ardh Kumbh at Prayagraj, we were here in Varanasi to celebrate the famous Maha Shivaratri, the Great night of Lord Shiva. Maha Shivaratri (just in case if you don't know) is celebrated to honor the Shiva Tattva (Divine Consciousness). According to Shiva Puranas, when Parvati asked Shiva about one thing that pleases him the most, he replied, " 14th night of the new moon, in the month of Phalgun (according to Hindu Calendar) is my favorite day". Hence every year, this day is celebrated as Shivaratri. It is also considered to be the day when Shiva got married to Shakti, for the second time.
Since Varanasi is considered the city of Lord Shiva, Maha Shivaratri holds immense importance here. On this day, the main center of religious activity and worship is the Kashi Vishvanath temple where the devotees throng in large numbers from across the globe to offer their prayers to Lord Shiva.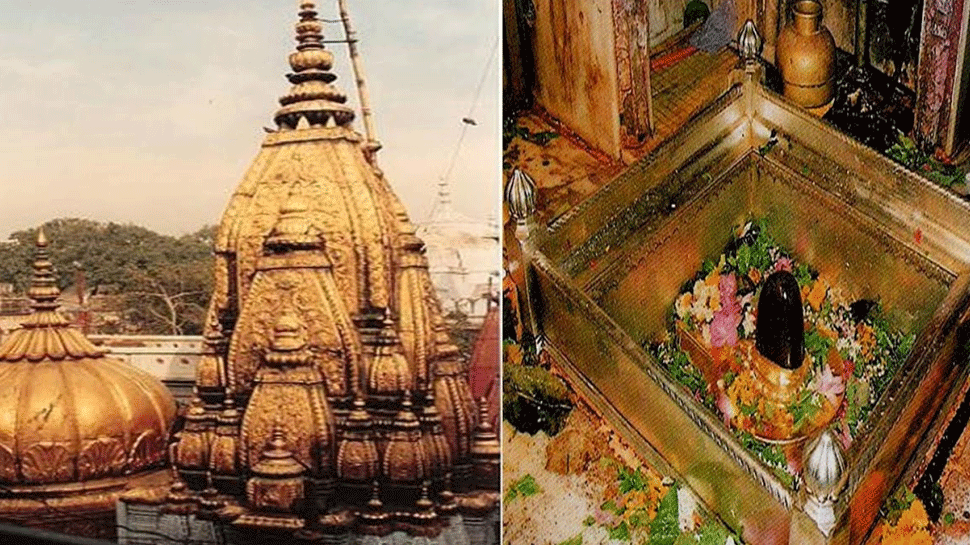 A Day before Mahashivratri-
We knew it was going to be crowded but the rush was beyond our imagination.The streets were flooded with people. Queue to the temple was 2-3 km long (No, I'm not kidding). Since we were there only for a day, we could not afford to stand in the queue for 4-6 hrs straight and could not afford to miss it either.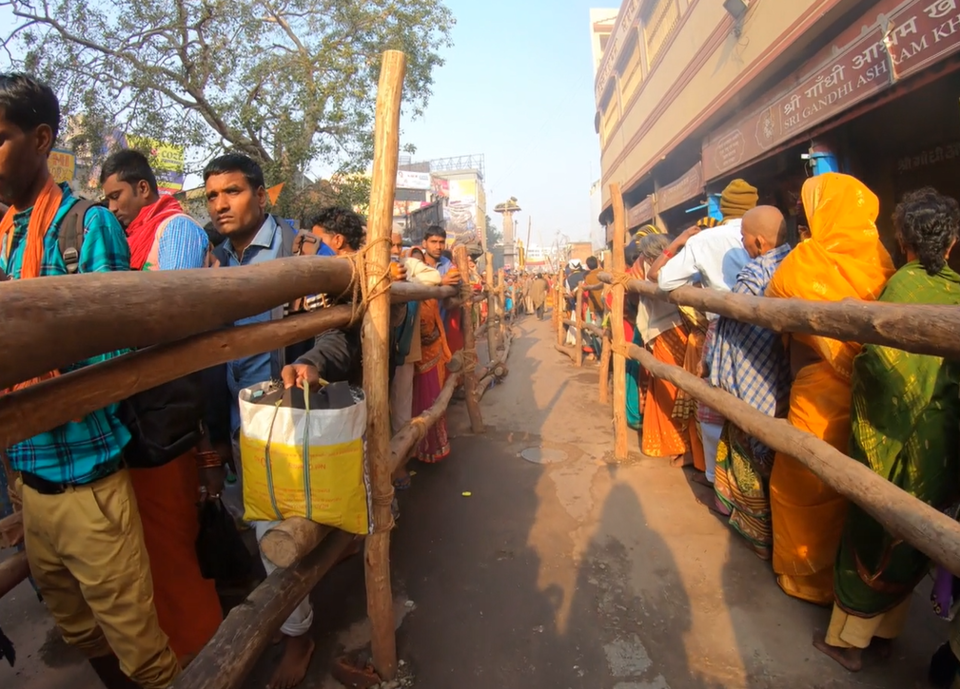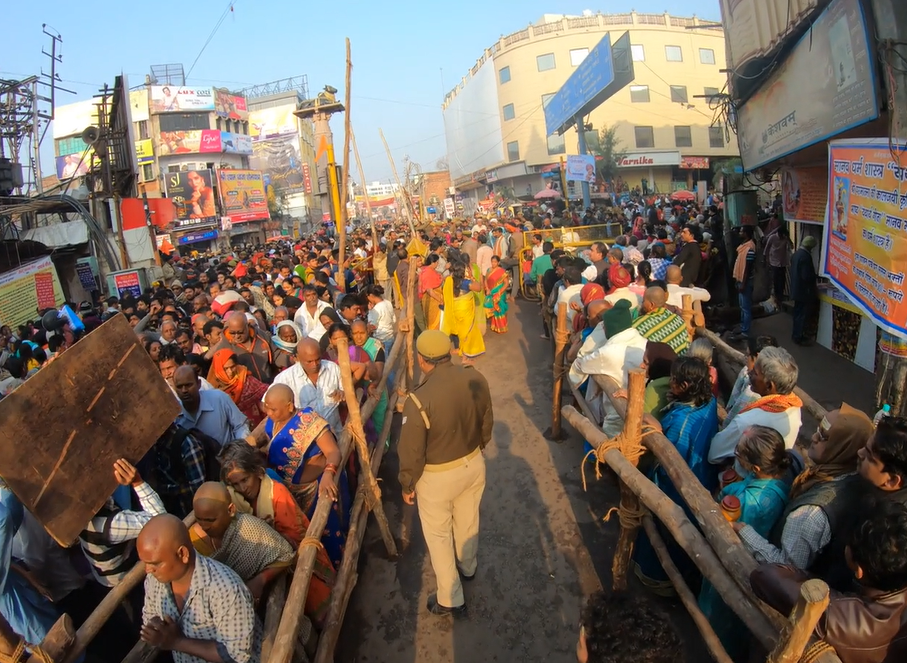 Main door entry was definitely not in our hands that day but a *back door* entry still was. Us being us, we thought of doing something more exciting instead.
We approached one of the policeman on duty standing near the temple gate and asked, "Sir, is there no other way to do the darshan?" He shook his head.
"Sir, we have come a long way to visit Kashi Vishwanath Mandir. We'd be glad if you could help us out with an alternative" I said. (he knew what I meant)
"Mam, there's nothing we can do today", he replied. "Line me toh lagna hi padega", he added.
This didn't work but we were still high on hopes. Our next target were army men on duty. I went to one of them guarding the exit gate of the temple and asked as innocently as I could, "Sir, we wish we to visit Kashi Vishwanath Temple but we also have a train to catch at 7. (Oops, I lied!) Is there any way you could help us out?"
"Madam, We wish we could but you see....."
"Its ok. We'll figure out something", I said as we left.
After asking a few locals, one of them advised us to talk to a temple priest as they get direct entry to the temple.
"All you need to do is bribe them a little and they will happily show you around", he said. It wasn't a bad idea. So we went to look out for a priest but couldn't find one. Most of them were busy preparing for the festival. Meanwhile, we got to know that there were VIP tickets being sold at a counter opposite to the temple. This came as a ray of hope. Super excited, we ran towards the counter but by the time we reached, the tickets got sold out. We were disappointed. We decided to come back at night hoping the crowd would reduce by then.
We went to our hostel, took some rest and came back to visit the temple. It was 10:30 pm but the queue was far from how we thought it to be. There were massive gatherings of the devotees around the temple. Shops were still open and people were in full festive mood. The queue had come down to the streets.
Nevertheless, we joined the queue. After standing there for a few minutes, I asked a lady standing on the other side of the queue, "How long have you been waiting here?" It's been 3 hours now", she replied.
We were tired and exhausted. It was a long day for both of us. We woke up at 6 in the morning, walked around 2 miles to reach Ardh Kumbh, 2 miles to get to the Sangam, and again walked 2 miles to get to the bus station, then took a bus to Varanasi which apparently was packed and came standing for 4 long hours. (It was fun tho). So we had very little energy left by that time. However, my brother still managed to convince me to come back early in the morning (okay, not again).
4th March, 2019 (Mahashivratri)
3.30 a.m
Coming back, he left for the Temple. It was around 4 am when he called me up and said, "Bhai, es baar na ho paega, fir kabhi dekhenge".
I burst out with laughter and praised myself for that one wise decision I took of not going with him. So we instead decided to make the most of our trip by not missing onto anything be it a beautiful sunrise or a picturesque sunset, the holy ghats or the famous Ganga aarti.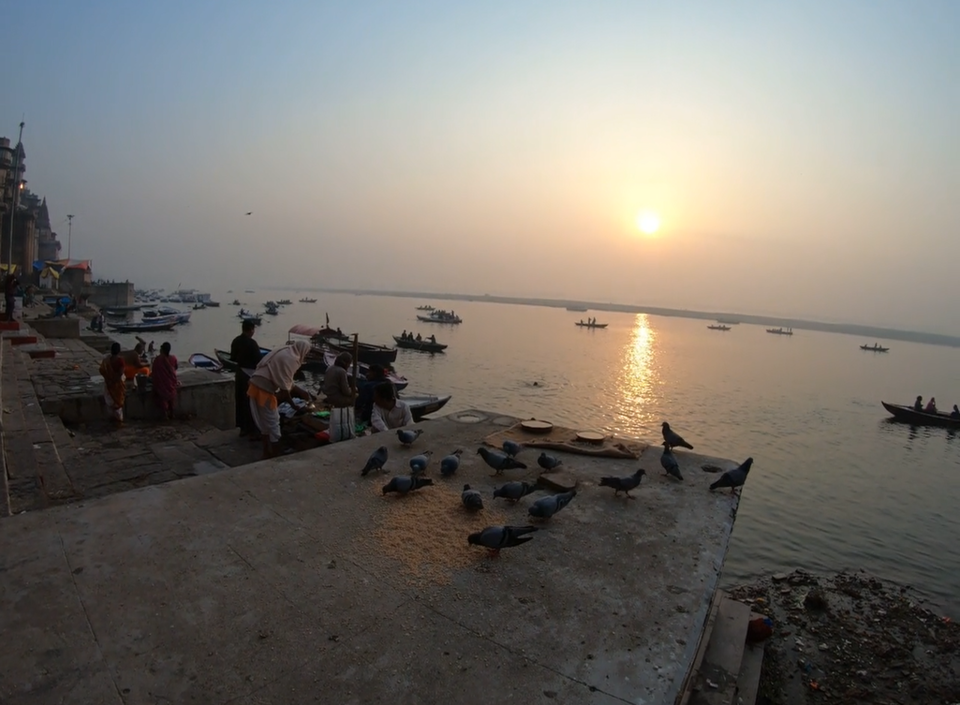 I got up, washed my face and left to see the sunrise. The sky kept changing its colors and so did the Ganges. The views were phenomenal.
After strolling ghats for a while, we stopped at a tea stall. We met a group of journalists there who had come to cover the event. They told us that they get special entry passes to visit the temple. Trying my luck, I asked one of them quite hesitatingly ," Can you lend us two of your passes?" They refused. "It's too late for anything to be done now. Religious procession of Naga Sadhus is soon going to begin. Gates are closed for the general public." he said.
I was sad for not making up to the temple and was secretly hoping for some miracle to happen.
Well miracles do happen.
While we were going back to our hostel, we came across one Naga Sadhu. He asked us to sit with him in his tent. There was something magnetic about him. A young 20-year old boy decked up in white, he was different from the lot.
We had plenty of time, so we didn't mind joining him. He told us that he was 14 years old when he left his native place in Uttrakhand to become a Naga Sadhu. After talking for a while, he asked us if we visited the Kashi Vishwanath Temple. He was surprised to know that we didn't and offered us to join him with the procession. We couldn't believe our ears. I looked at my brother who was equally as shocked and surprised as I was.
We instantly agreed to his proposal (yayyyyy!!). He took us to his Akhada (Panchayati Akhada to be precise) from where the procession was to leave for the temple. The atmosphere was full of energy. Sadhu's were dancing like crazy and so were we.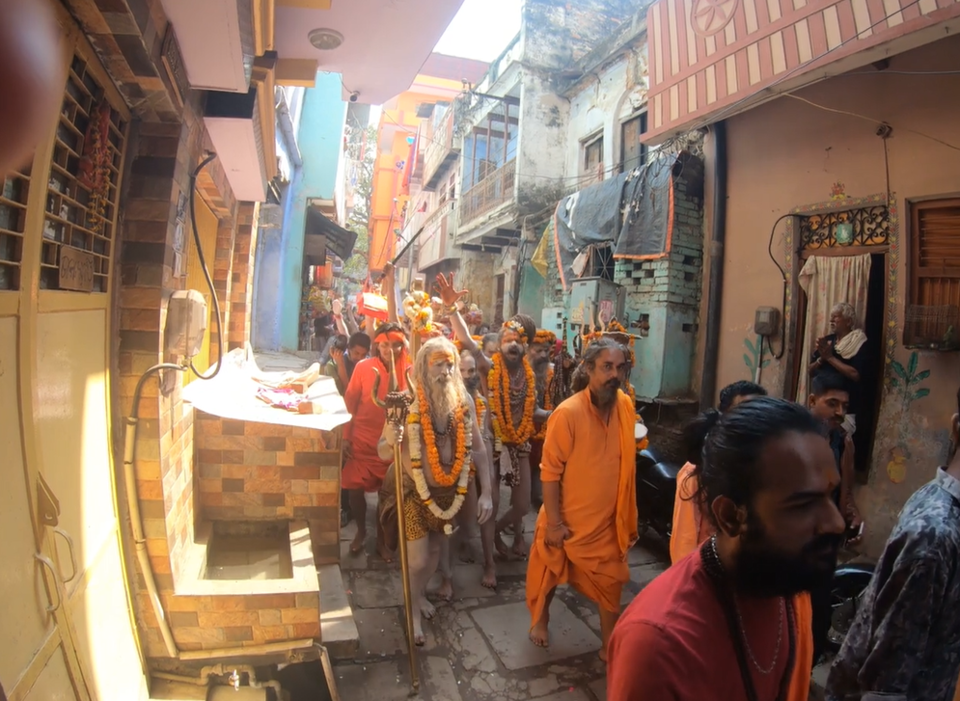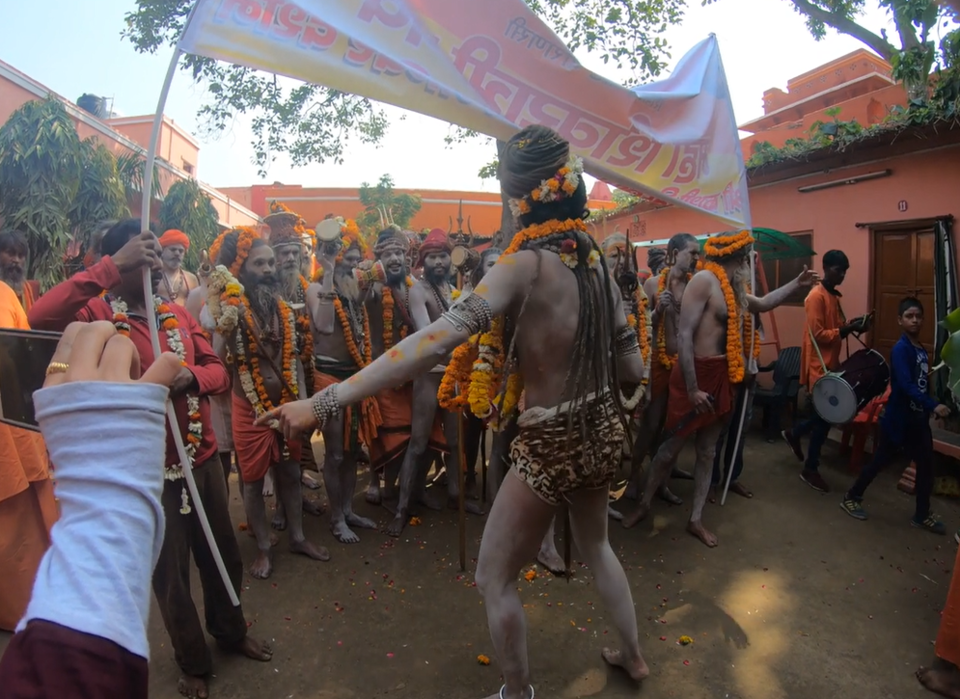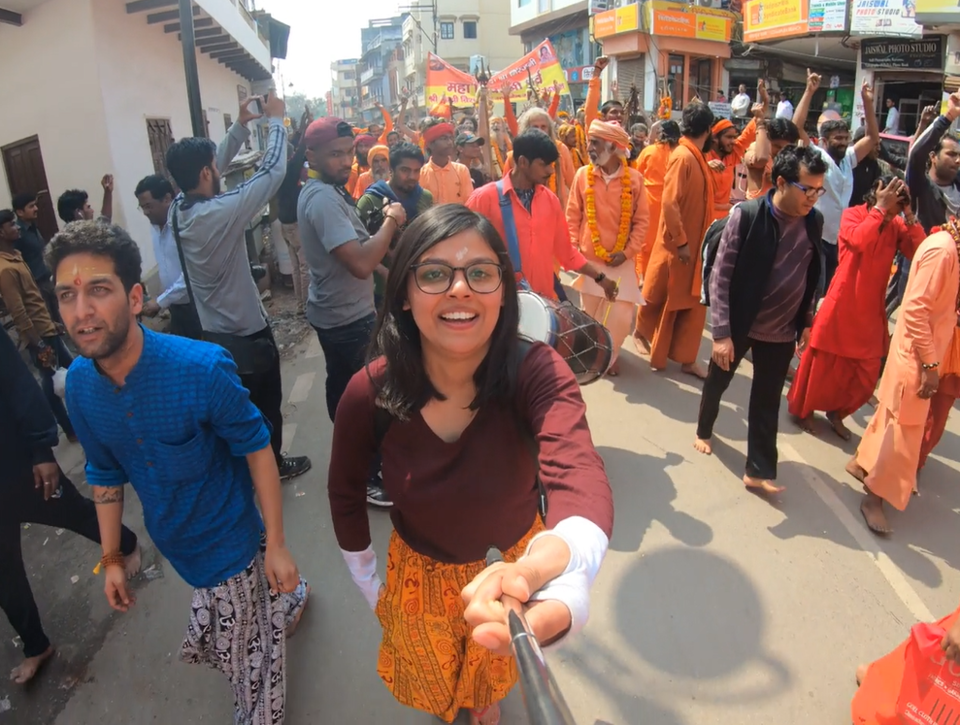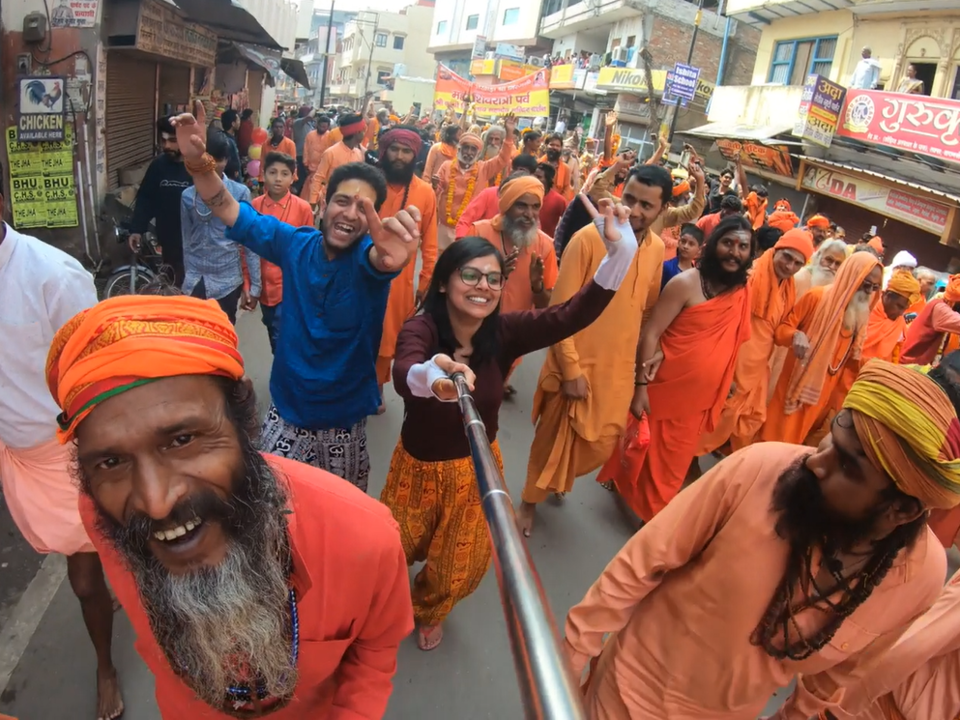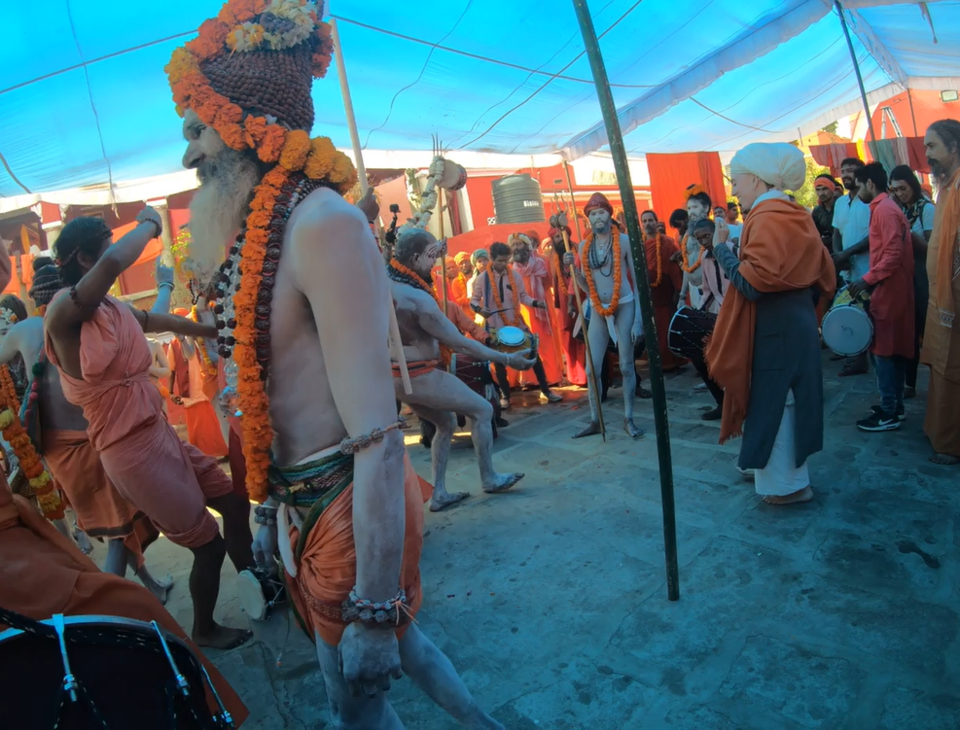 It literally took us 3 hours to cover 3 km on foot. It was 12 p.m. We didn't bathe nor had any food but the energy kept us moving. They made sure we had the best time of our lives. Not only did we visit the temple but the two of us also got the opportunity to witness the entire ritual along with them.
Watch full video here
After spending so much of our time with them and having a one-on-one interaction, my outlook for them slightly changed. Yes, you will come across many Sadhus who will try to loot you for money but don't let the actions of a few determine the way you feel about the rest. Remember, not all Germans were Nazis.
Remember the journalist I told you about. He saw us coming from a distance, rubbed his eyes twice and still couldn't believe if it was us. "How did you do it?", he asked.
"We just got lucky," I smiled.
What would you call it, Fate or Faith?
Follow me on instagram @the_oddnaari
Subscribe to my Youtube channel