Once you are in Varanasi you can't escape from the beauty of witnessing the evening Ganga aarti which happens to be at Dashaswamedha ghat. Ganga is considered to be a sacred river which can purify every person irrespective of whatever sins that person has committed. A dip in the Ganges can purify one's soul and so Ganga aarti is done as a dedication to river Ganga or "Ganga Maiyya"(Ganga mother). Ganga aarti usually begins around 06:30 PM in the evening every day. People across the globe start gathering there at around 5-5:30 PM. One can see photographers eagerly waiting around the ghats to capture the scenes. As soon as it turns out to be 06:00PM, hundreds of people gather around ghats and same number of people can be found witnessing at riverside from the boat.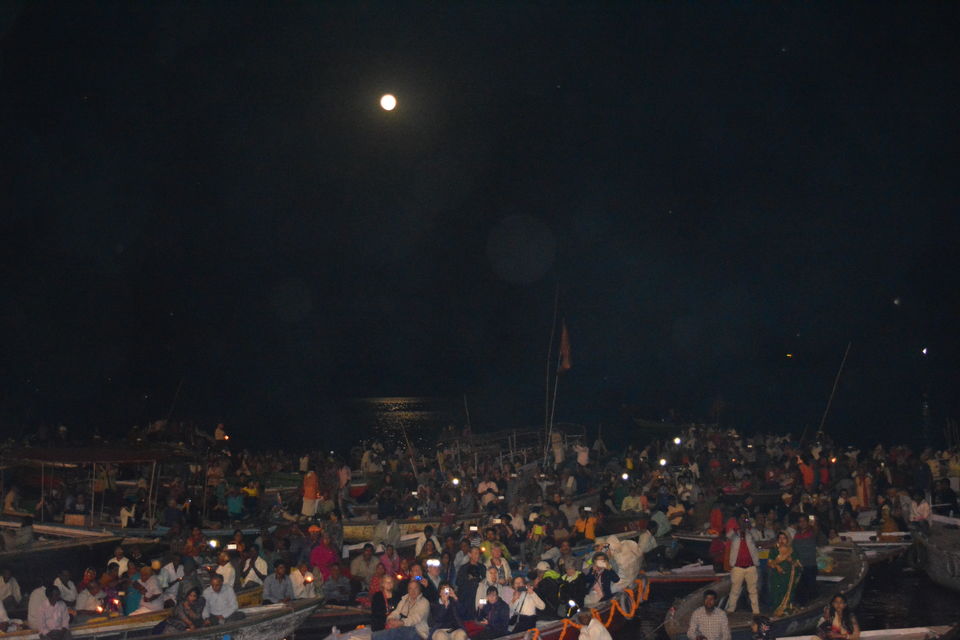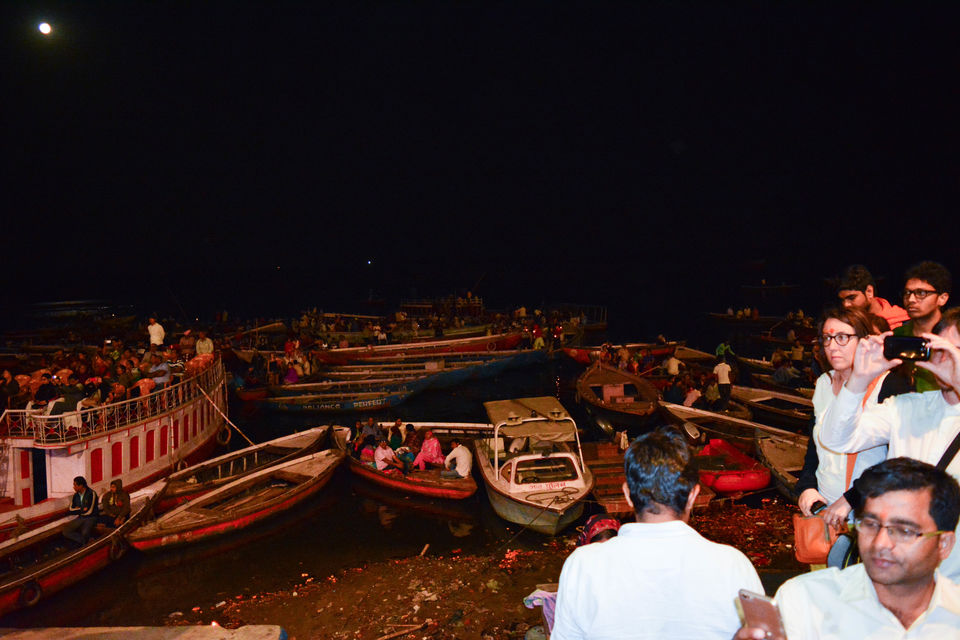 Whole scene can be described as some fair where vendors sell flowers, lamps, incense sticks so that pilgrims and people can offer it to river Ganga. When the time comes seven priests perform the rituals. There are 2 different committees which conduct Ganga aarti simultaneously and adjacent to each other at Dashashwamedha Ghat. There are 7 priest or Pandas in each Aarti who perform with Puja items like multi tired brass lamp, conch shells, incense sticks, flowers, idol of goddess Ganga, brass lamp with snake hood, etc.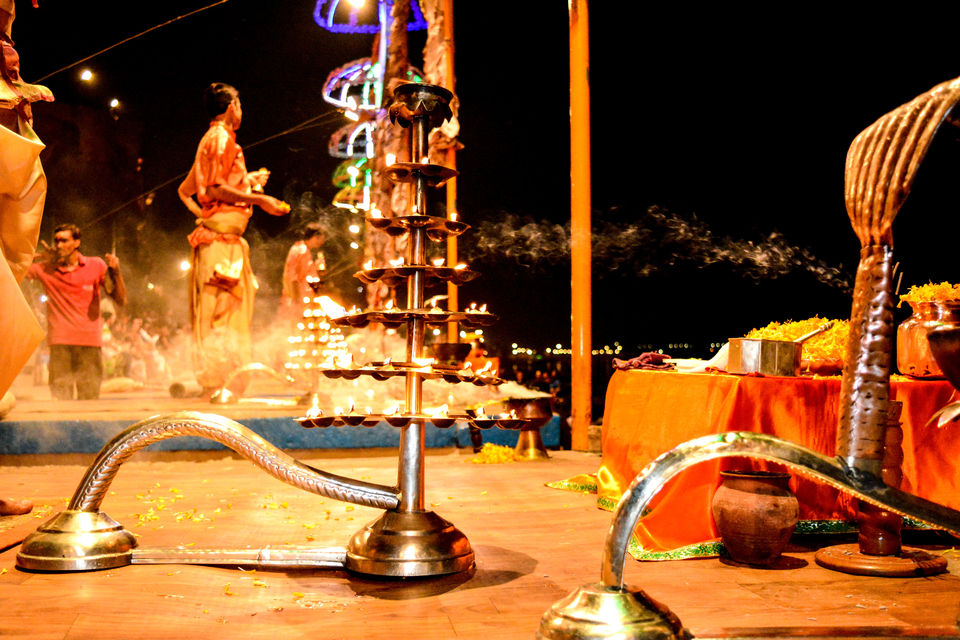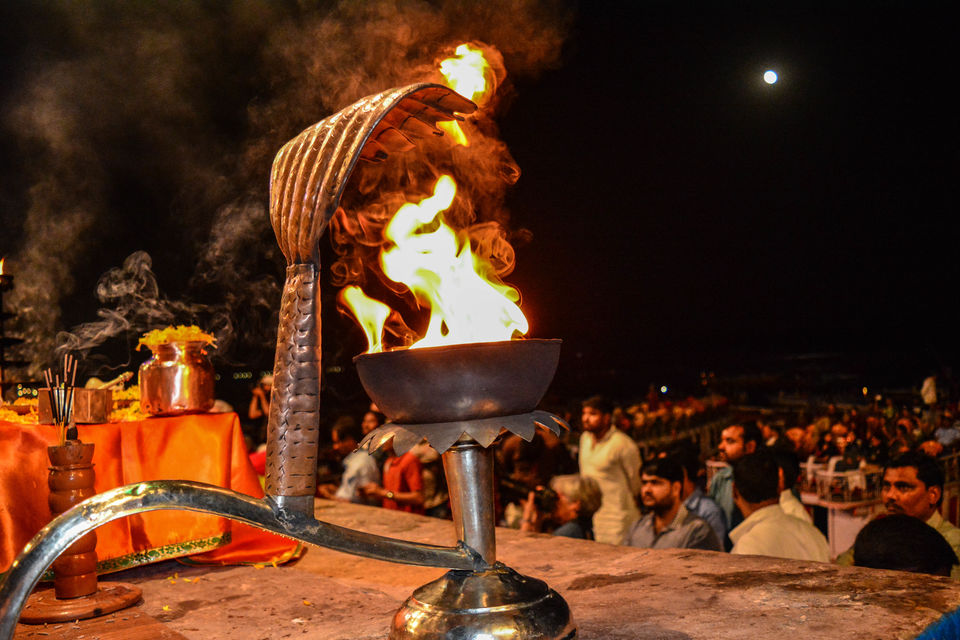 Priests perform the rituals in synchronization which is a treat to watch.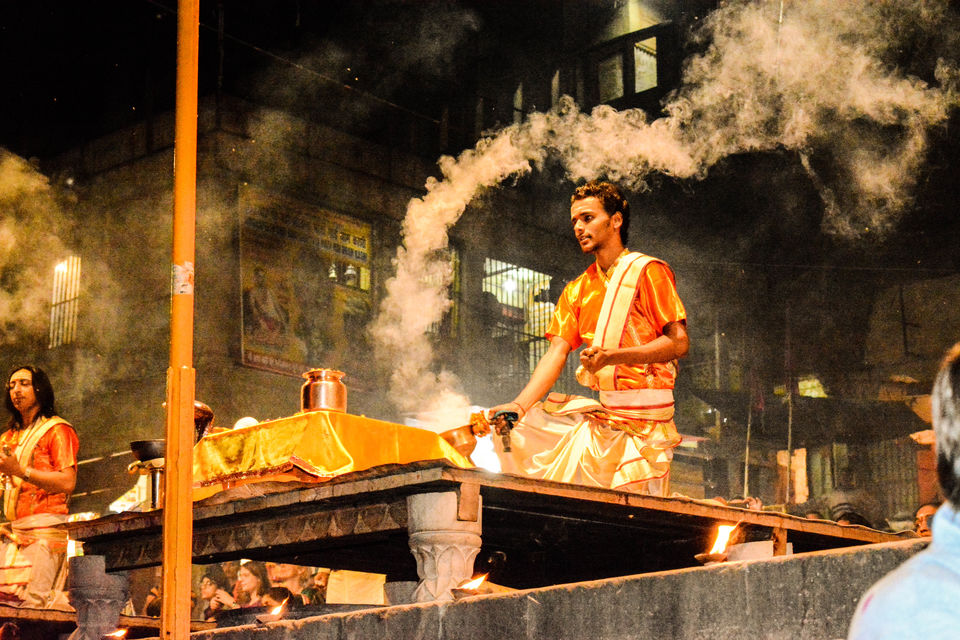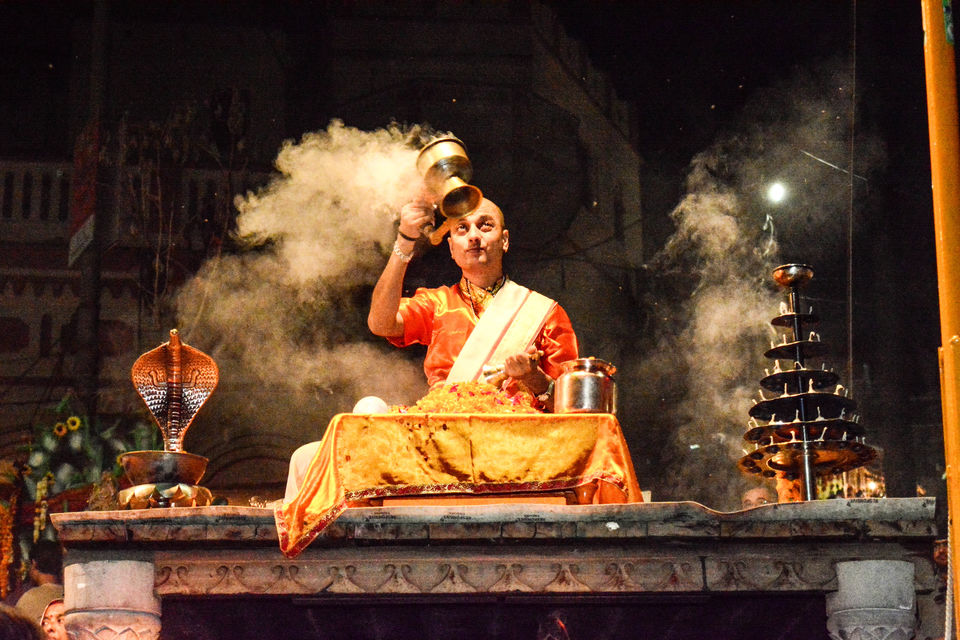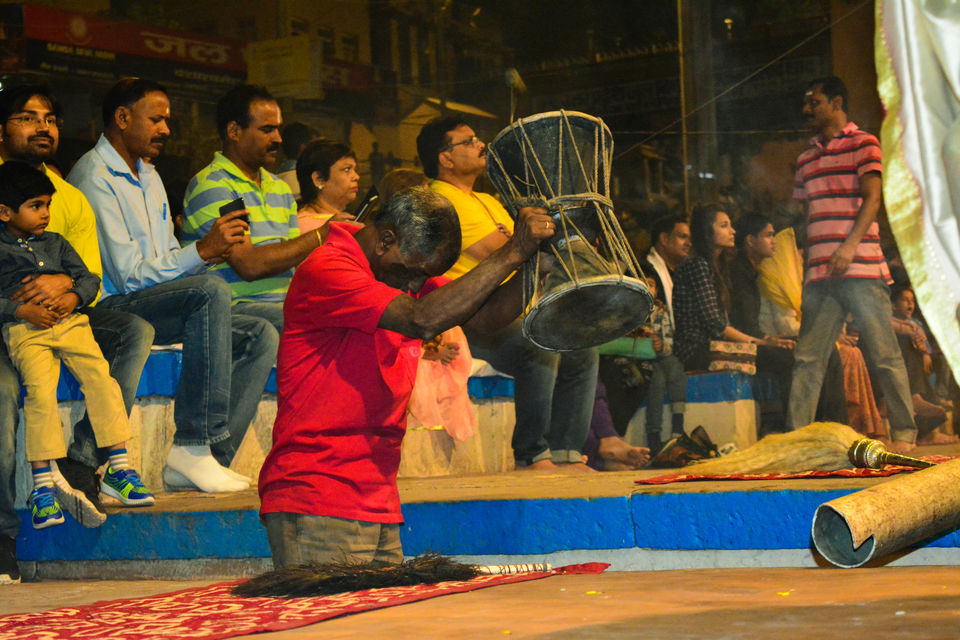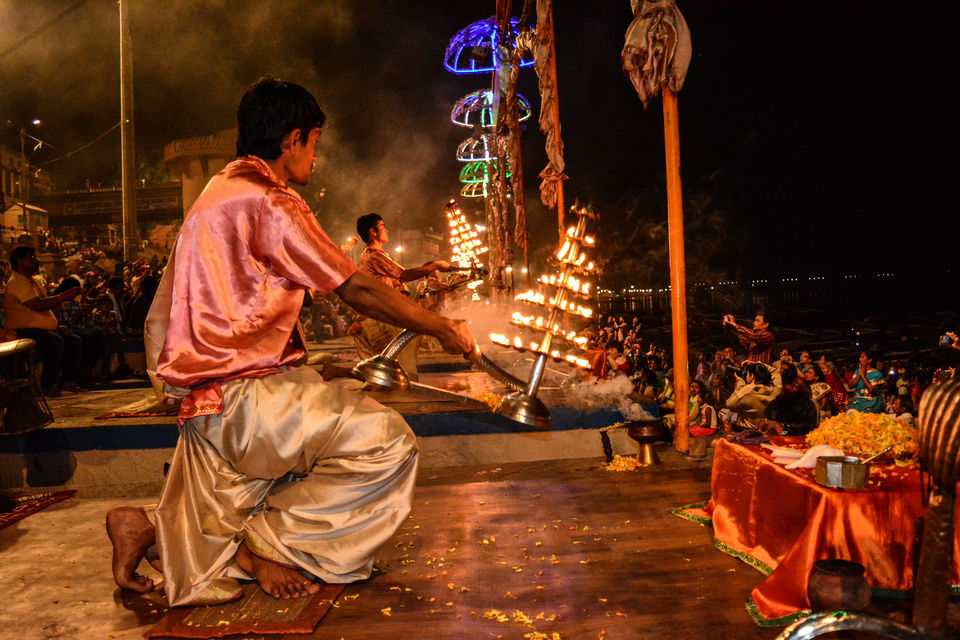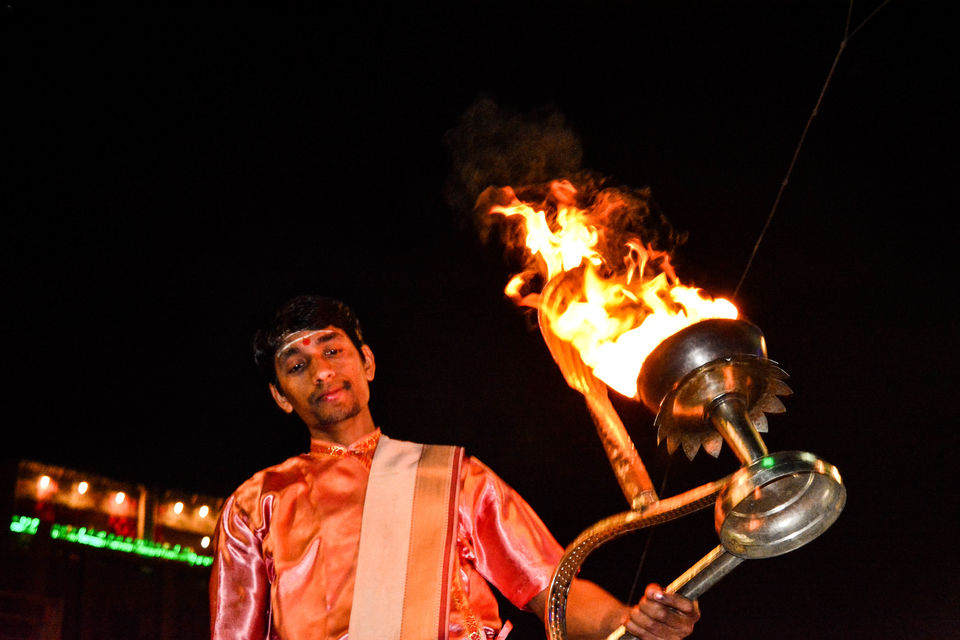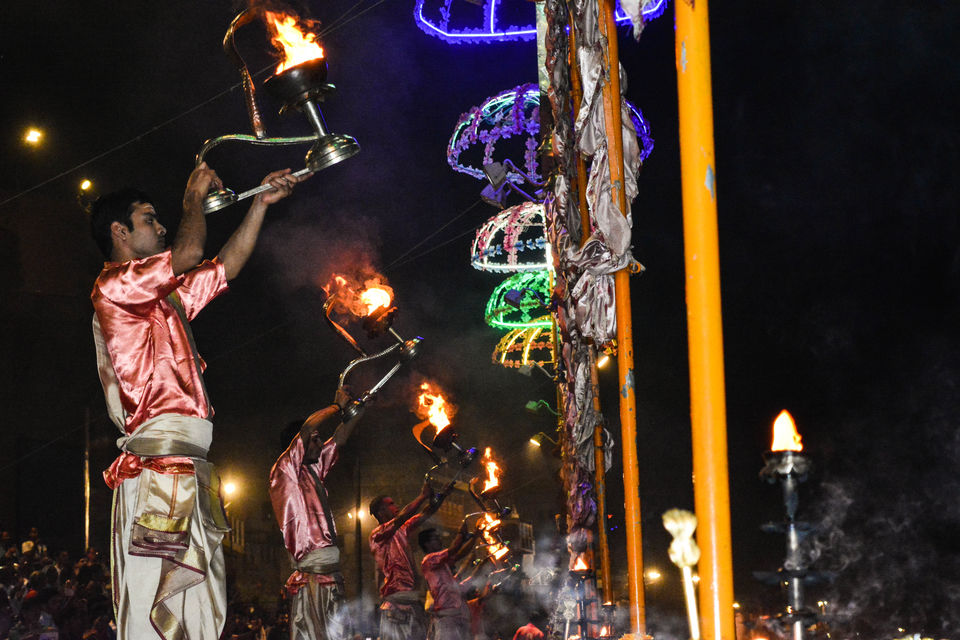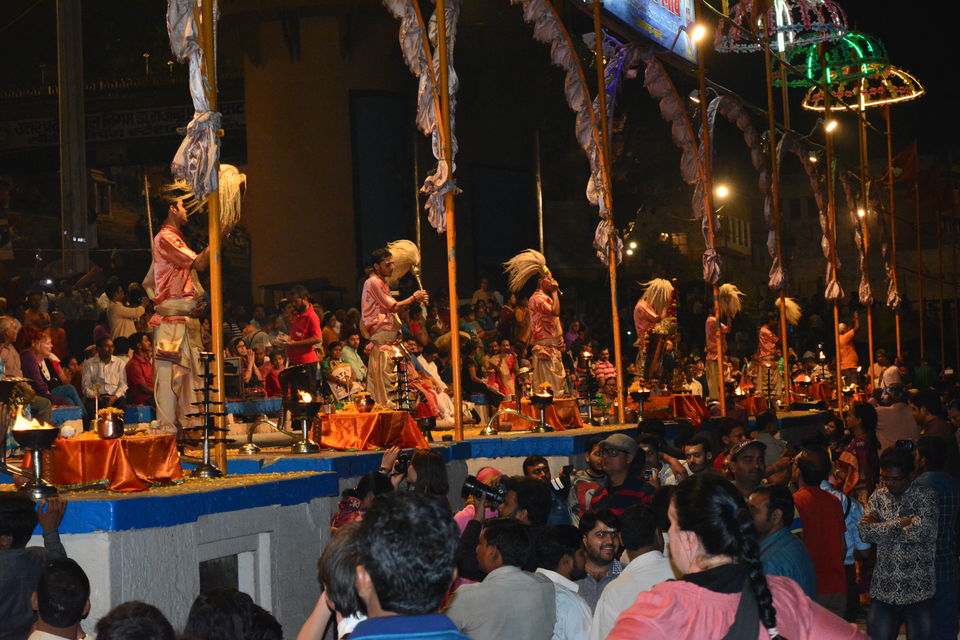 Aarti usually finishes around 07:00 PM in the evening when pandas blow the conch shell.
I was fortunate enough to see the holika dehen at Dashashwamedha ghat this Holi.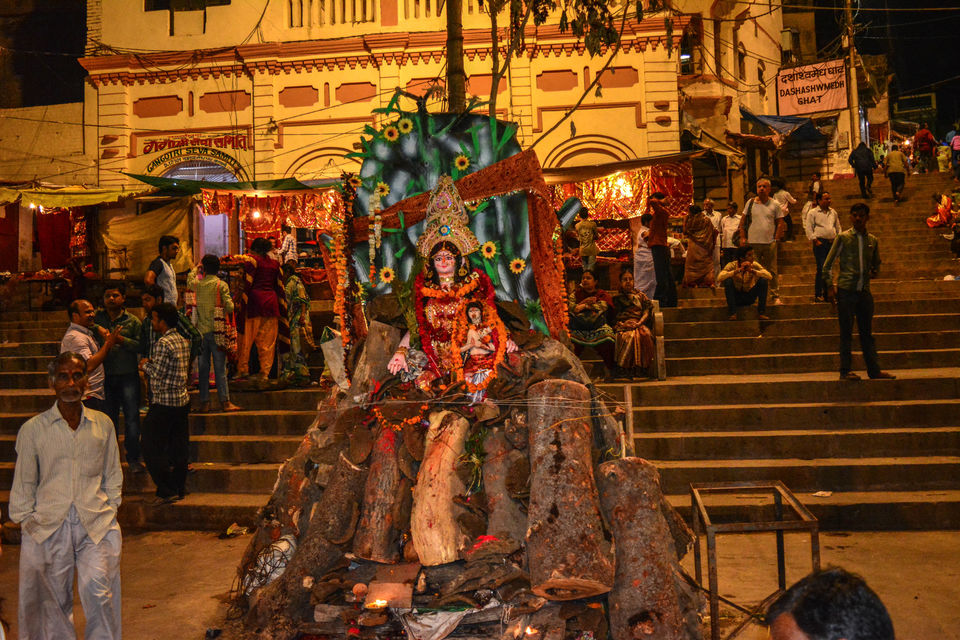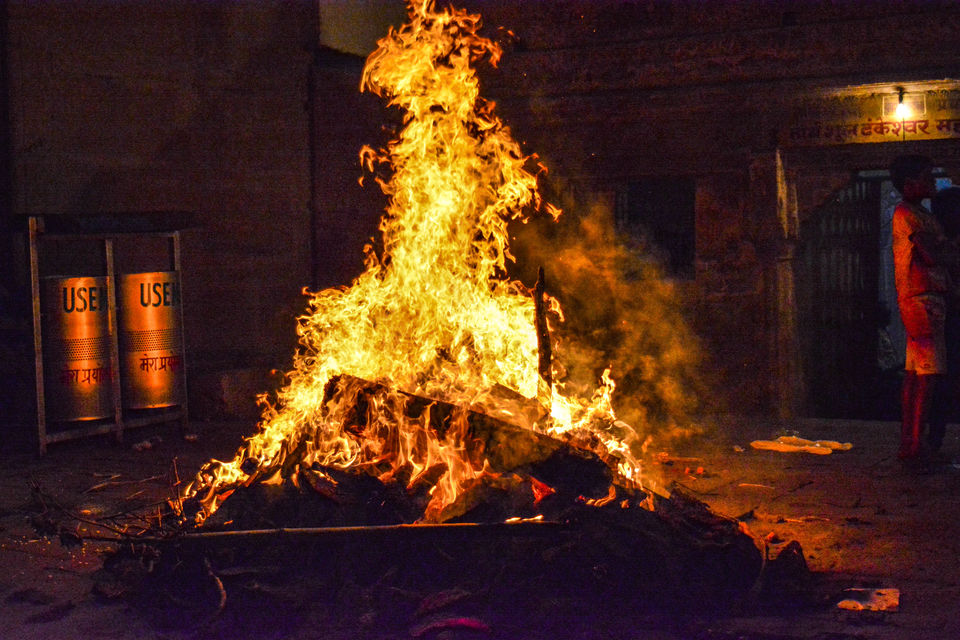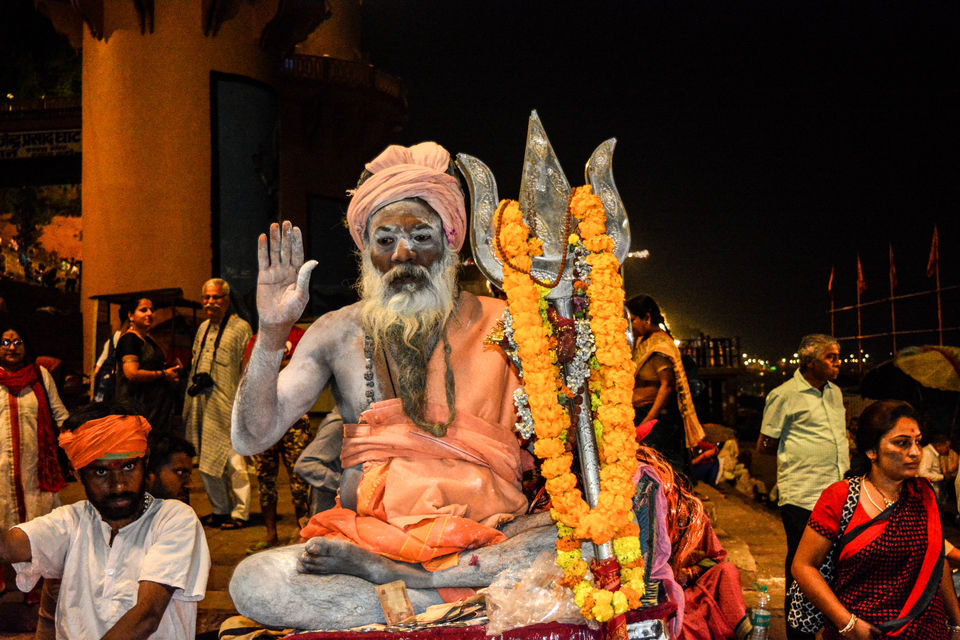 The blog is posted on my blog www.lovelifewander.wordpress.com
Instagram : https://www.instagram.com/niks_wanderlust/