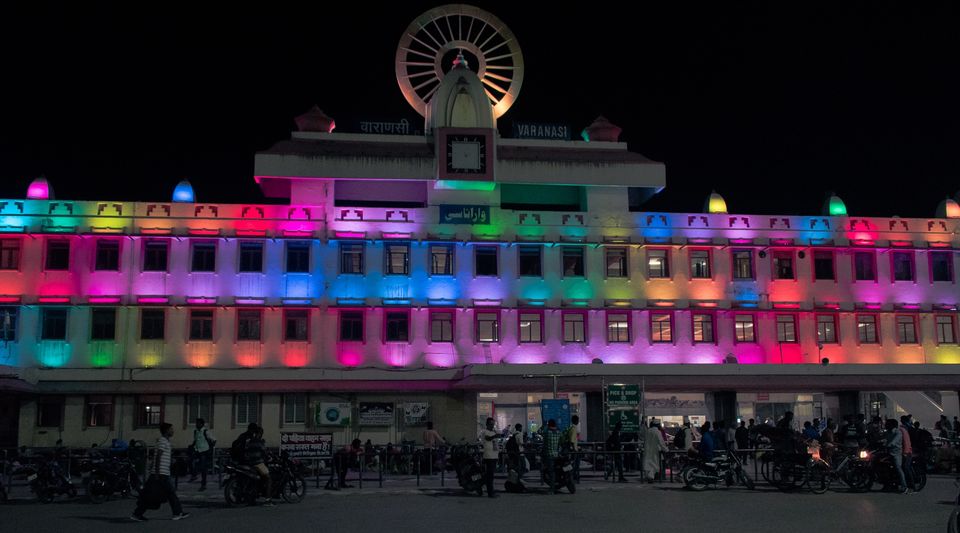 "Varanasi is older than history, older than tradition, older even than legend, And looks twice as old as all of them puttogether" – Mark Twain
Varanasi, spiritual city of India, is also known by the name kashi and Benaras. It is situated in the North East India of the state of Uttar Pradesh on the bank of sacred river Ganges. Varanasi is one of the oldest cities of the world. The city is known for its paan (betel leaves prepared and used as a stimulant), fine quality silk, Benaras Hindu University, large number of temples and cremation ceremony. Cremation ceremony is the major part of Varanasi, therefore many burning bodies can be seen (out of respect don't take pictures of it). The city draws millions of Hindu devotees every year who bathe in the holy Ganges River, which is believed to wash away all their sins.
I had to travel from Nagpur to Gorakhpur but didn't got any direct train so thought to travel Gorakhpur via Varanasi. As I was coming to Varanasi I thought to spent a day in city see around it but I would say one day is not enough to know about the culture and history of the city. Arriving in Varanasi was little overwhelming for me. From railway station to Zostel (place I was staying) I was greeted by chaotic traffic.
After few hours of rest at zostel, I was walking though small streets (gullies) which were so busy with people doing their work and small shops piled up with the belongings around the shops. These streets are often absorbed and chaotic but full of life it feels like walking back in time, the old building structures, cows wandering, shops, paintings on wall of the houses.
On reaching at Dashashwamedh Ghat (river front) the view of the Ganges and the ghat was bizarre and spiritual. I spent few time by watching babas (holy men) pray and smoking chillums, people wash themselves and their clothes, tourist riding boats and offering prayers by releasing flowers with little lamps (Diya). Every evening at Dashashwamedh Ghat devotees come to see the aarti (Agni pooja ceremony) done by group of priests. Due to the incense smoke during the aarti the surrounding become energetic, fragrant, pure and spiritual that you will never forget those moments. I would recommend do see the aarti.
After spending such a wonderful time at Dashashwamedh Ghat I was very hungry so went to a very popular food joint "Kashi Chat Bhandar". It serves different kind of delicious chats and the most popular one is the "Tomato Chat". So if you come to Dashashwamedh Ghat visit this food joint the Chats. With little more exploration around it was time for me to say goodbye to Varanasi and revisit soon again.