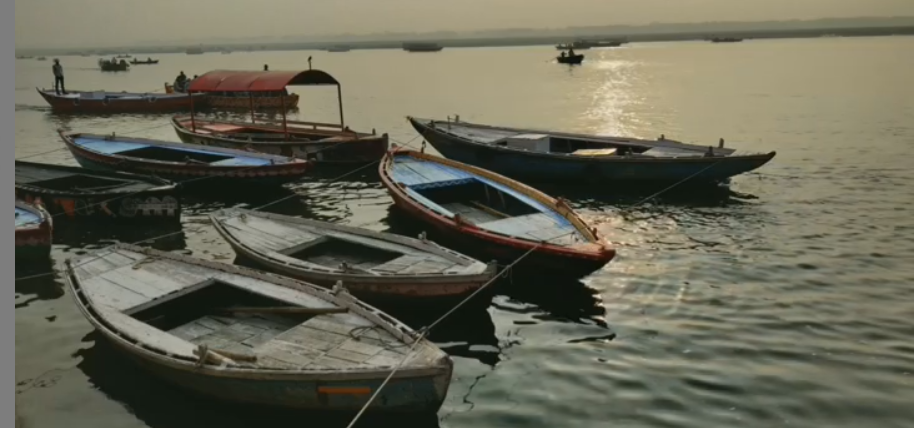 Planning and execution are two different things. You start understanding this when you are always into the process of finding people for trips. It happened that I met a friend on Amritsar and immediately bonded. We soon decided to go for a trip to Varanasi. A year passed, and we still couldn't find a common date for the trip. When execution is unable to process a plan, spontaneous decisions come into play.
We booked a ticket a week before visiting Varanasi. You need to bribe your friends into the bhaang magic :) Added a friend into this plan and we were all set.
We started on Friday evening from Delhi. But every trip has a set of adventures and this one came too soon! My friend missed the train. There was a short panic situation but let me tell you guys, we have brave people in the house! She managed to get a bus from Kashmere Gate and reached almost the same time as us to the hostel.
It's better to start from Delhi at late night and reach Varanasi early morning. There are plenty of trains from Delhi. Since we did not have much time in hand, we chose to take flight for return which added a bit to budget. But overall it is a very economical trip. We reached our hostel by 11am. You have many hostel options near the Ghats. You can choose any one between goStops, Wander station or Moustache hostel.
Since we had half our day, we decided to visit Sarnath which is approximately 45mins from Varanasi. I would definitely recommend this place. We clubbed with a person from the hostel (perks of hostel). You will find a great touch of Buddhism around the Sanchi Stupa - the museum, nearby temples and a idol of Buddha. There are many groups that practice there as well.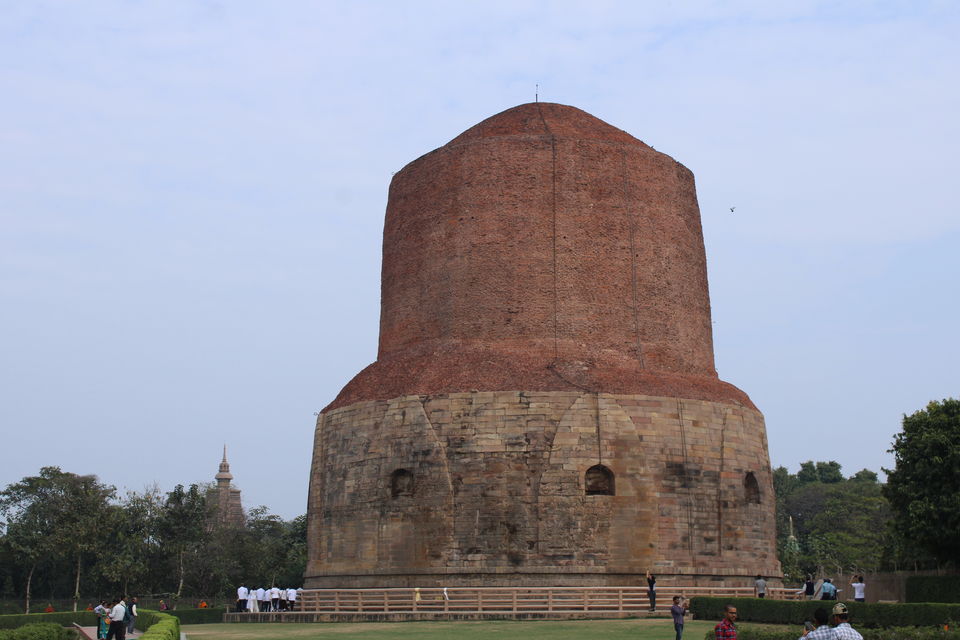 The ticket price for museum is 5/- and 25/- for Stupa for Indians. And you if you pay online you can take both in 25/- INR. You can even hire a local guide for 50/- who tells you the history of the place and takes you to local shops to get commission in case anyone buys anything 😁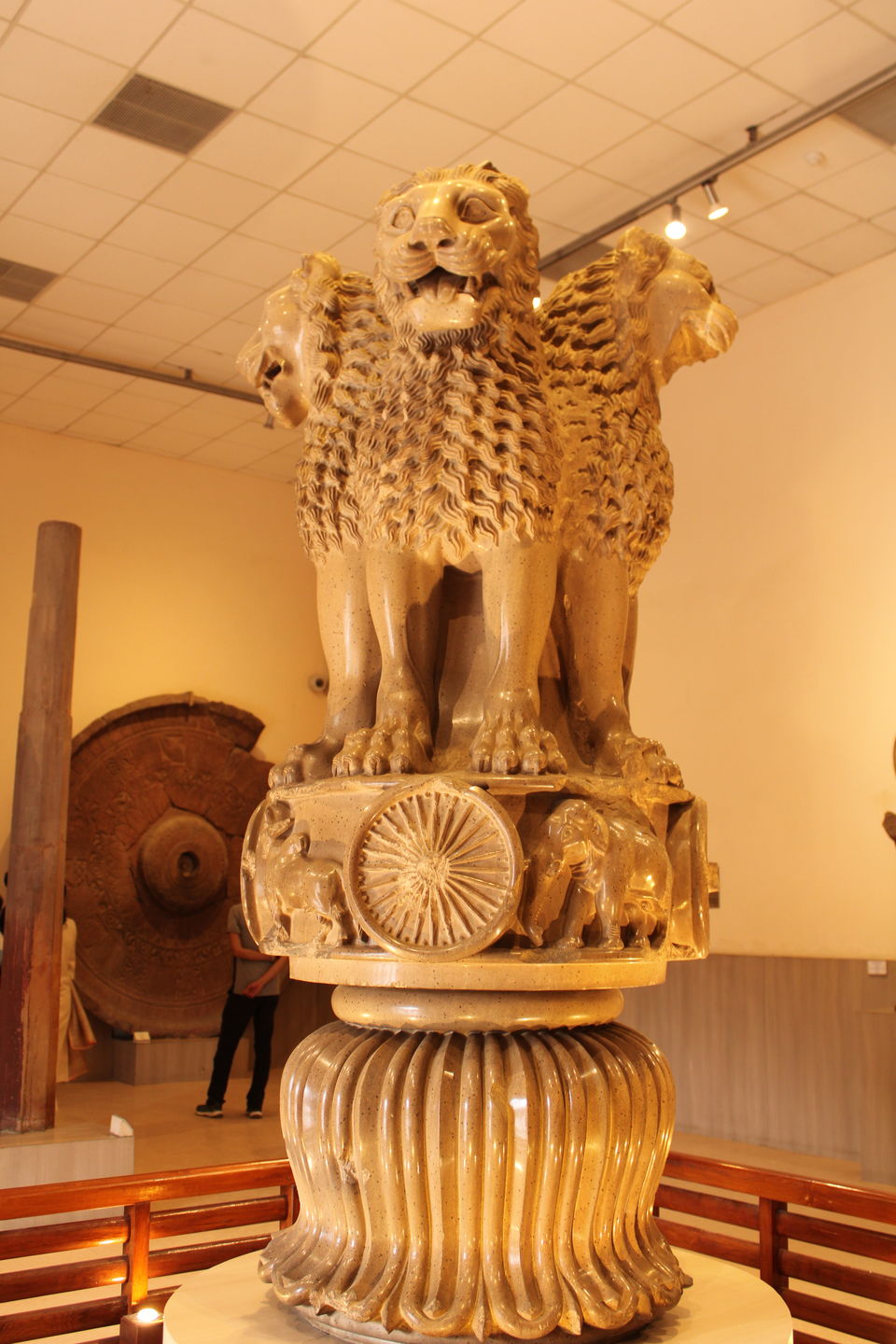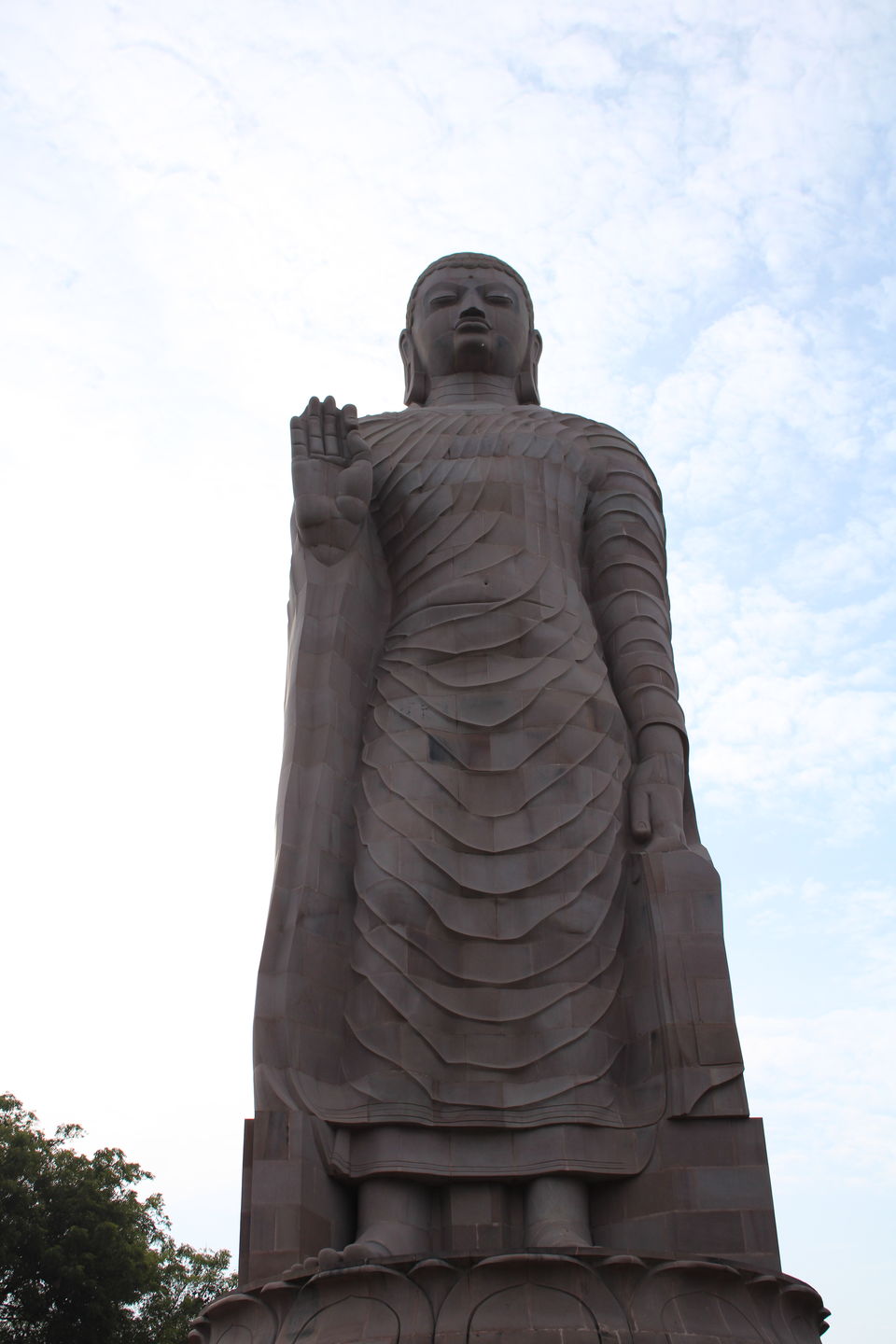 We left for Varanasi at around 3:30pm and decided to indulge into some tasty local food. The first stop was Kashi Chat Bhandar. Small shop but almost full all time. The famous chat here is 'tamatar chat'. But many other chats are equally delicious. Ended our food fiesta with a big Gulab Jamun.
Blue lassi which was at walking distance from the Kashi Chat Bhandar. There are options to mix lassi with favorite fruit of your choice. We tried four different flavors. You will get very interesting flavor options. Another great recommendation.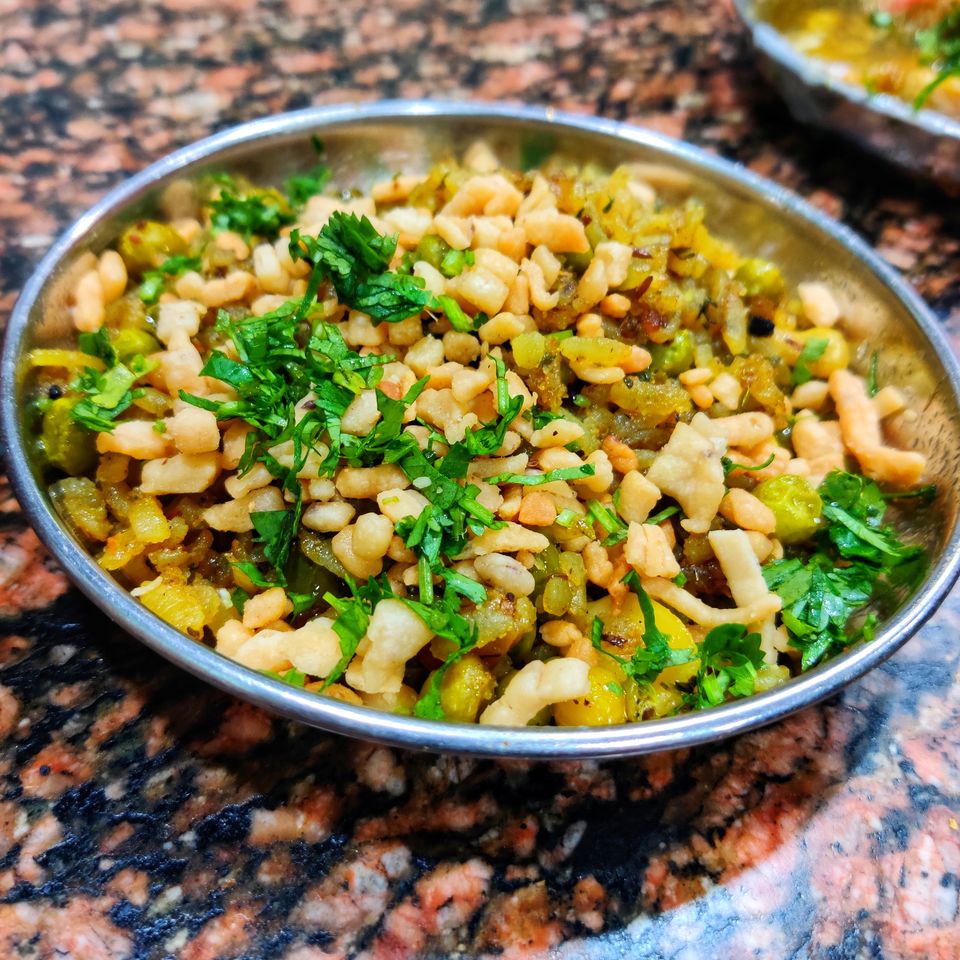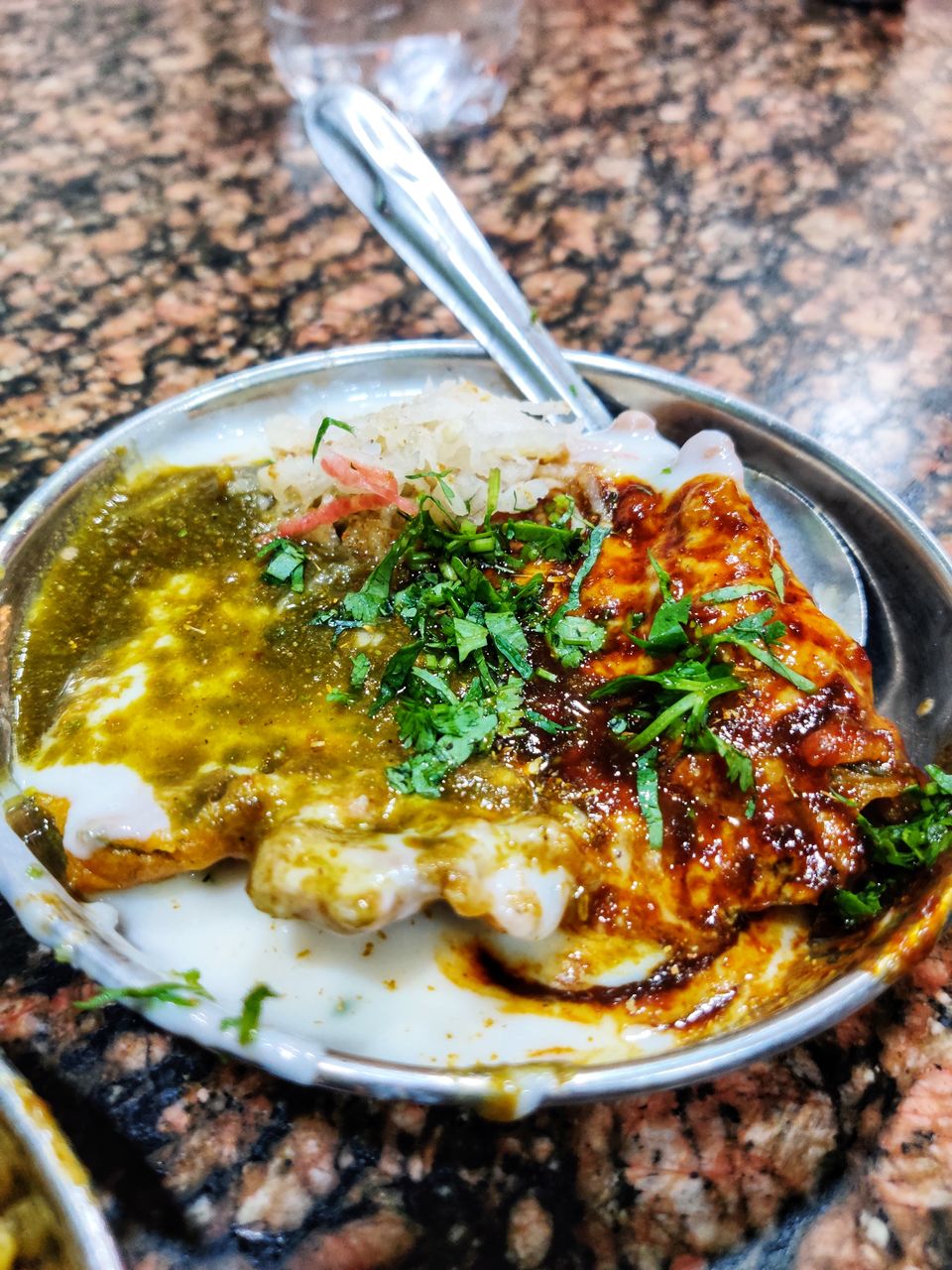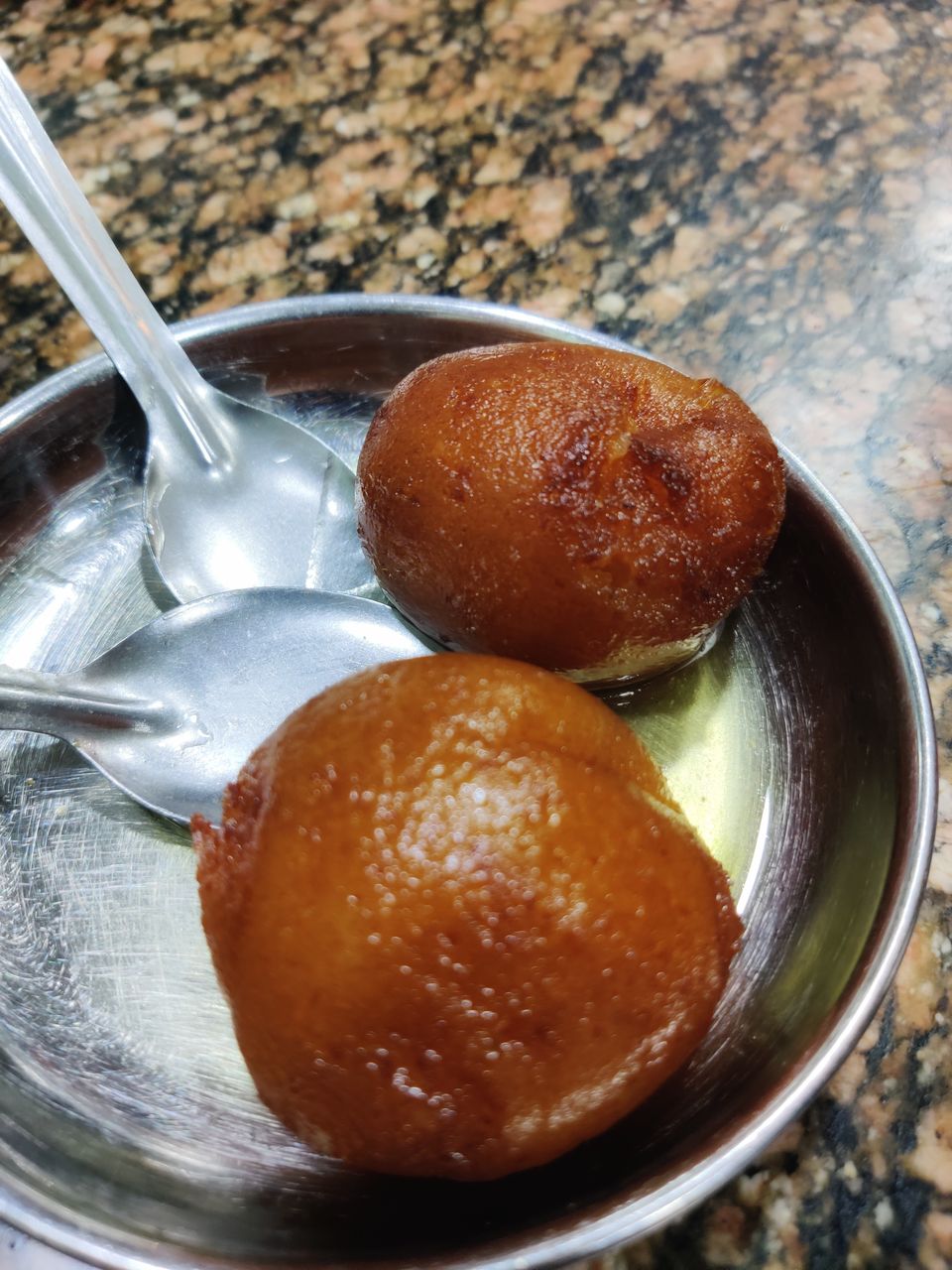 The Aarti at Dashashwamedh Ghat is famous. It usually starts by 6-6:30 pm and lasts for an hour. I advice to come half an hour early to get the best view of the Aarti. After the Aarti, people start closing shops and places. We visited Kashi Vishwanath temple which is usually less busy at night. It is at the Dashashwamedh Ghat. All the Ghats are connected and you can easily walk along the Ghats to reach from one point to another.
Next morning we woke up at 4:30am as we did not want to miss the sunrise at Ghat. The morning aarti also happens at Assi Ghat around 6am. We started from Assi Ghat which is at a end of Varanasi Ghats. The boats take you along the main Ghats and bring you back to Assi. If you take a shared boat, the price is 50/- INR per person. We took a private boat for 1000/- INR. Another lavish option is Alaknanda cruise which is 750/- INR and the booking is done online. We were lucky enough to reach on time to get this mystical view of sun from Ghats.
After the morning boat ride, we stopped at Pizzeria Vatika Cafe, Assi Ghat for breakfast.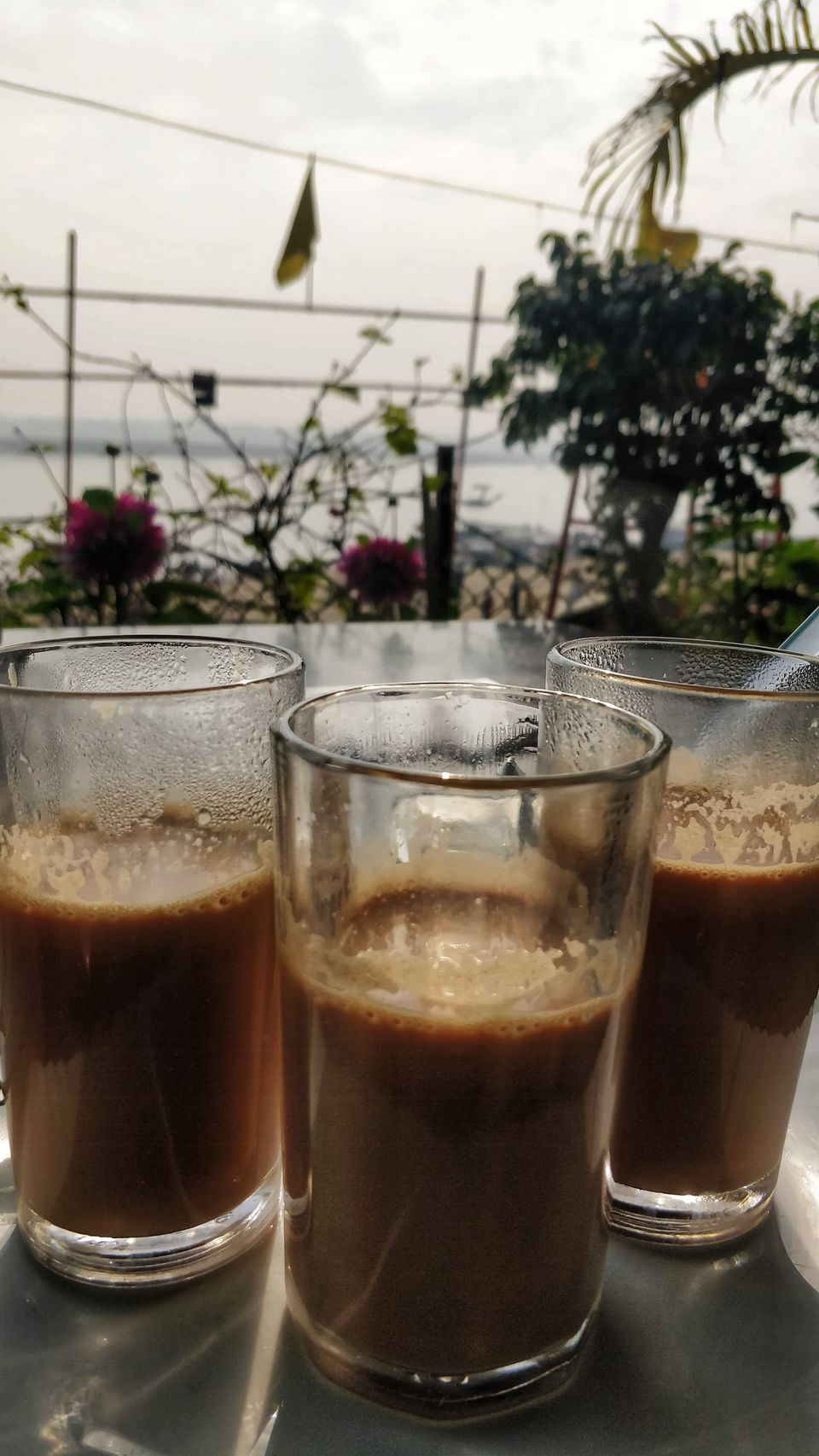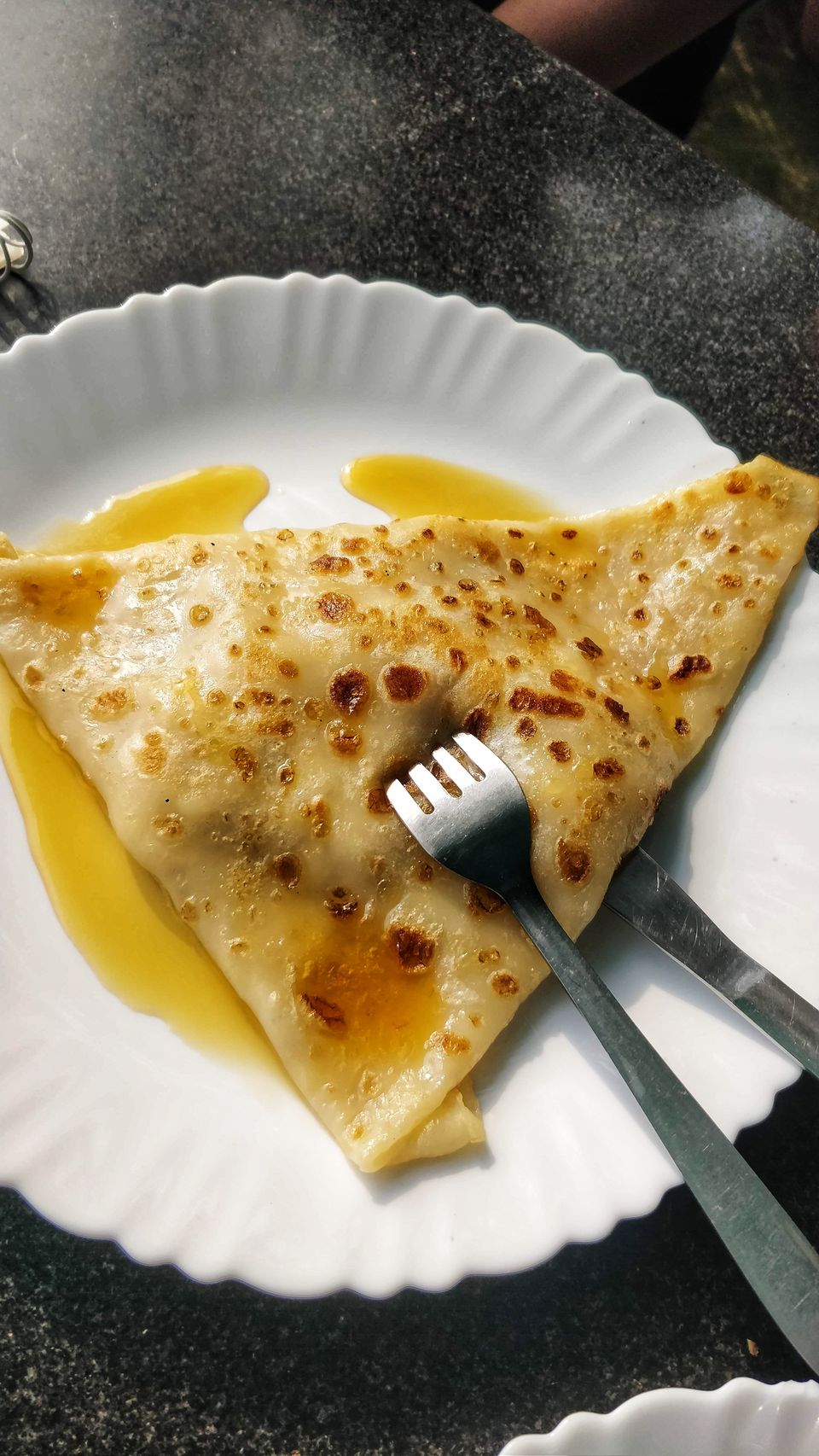 With whole day at hand, we decided to explore Ramnagar fort at approx 5-6kms from Assi Ghat. You can take a shared auto from Assi to Lanka and then another shared auto from Lanka to Ramanagar. The private auto costs 120/- INR.
There is a museum and a temple in Ramnagar fort. The ticket price is 50/- INR. It is also known as Saraswati Bhawan. There are collections of American vintage cars, bejeweled sedan chairs, ivory work, medieval costumes, gold and silver brocaded royal Palakis. You also get the view of Ganga from the temple of the fort.
Then it was time for some local food tasting. We went to Godowlia Chowk which is a hub for all local food. You will find famous chat bandhars, Thandai(raju Thandai Ghar) at the Chowk and then some South Indian cuisine at Dosa point. These are small shops and usually difficult to trace on Google. But you can ask locals and find all of them at nearby places.
In the afternoon we spent some time roaming around the Ghats of Varanasi. Came back to our hostel for some rest. In the evening we visited I:BA Cafe that was near to our place for some Japanese cuisine. Definitely try some hot chocolate and dry Manchurian. Later we visited the Aarti at Assi Ghat. This time I was lucky to get some better pictures.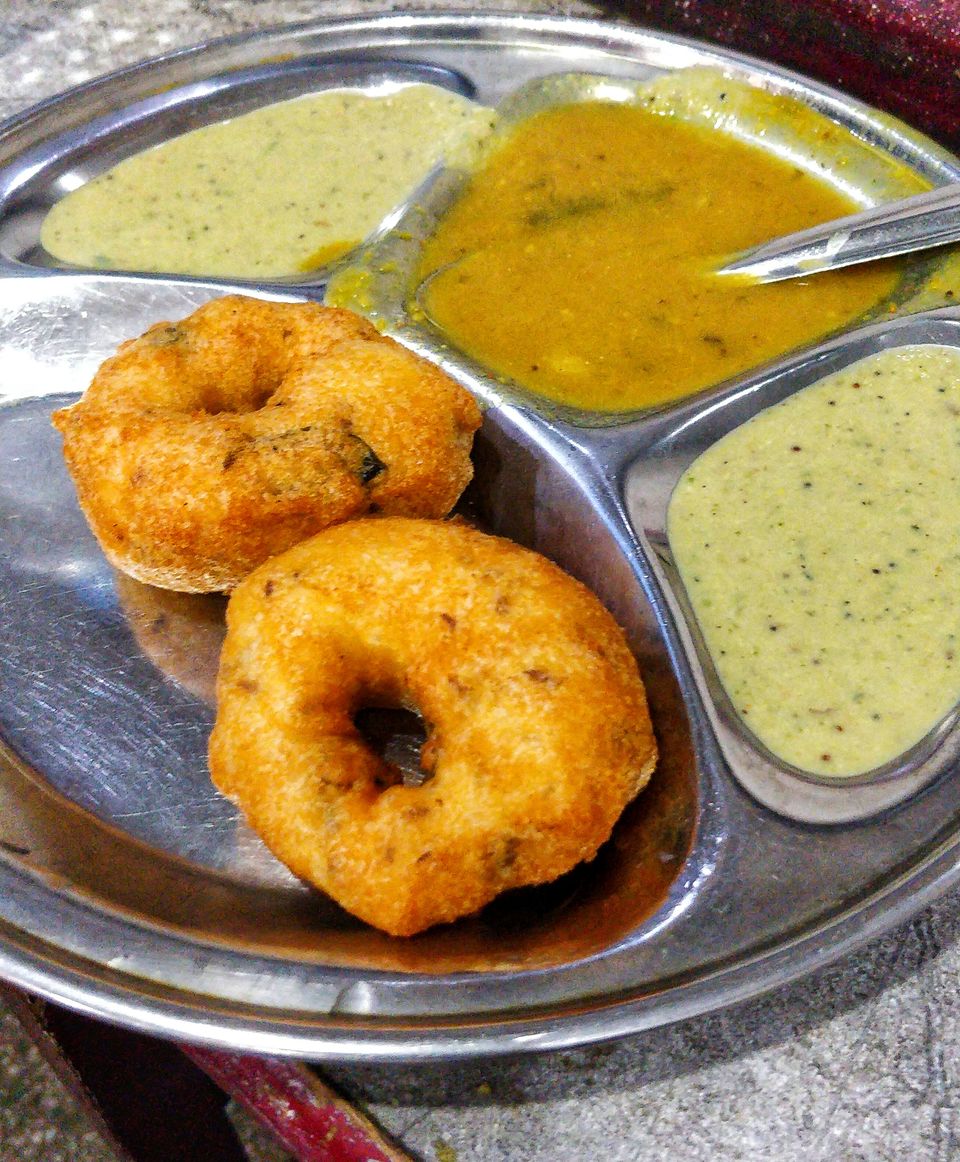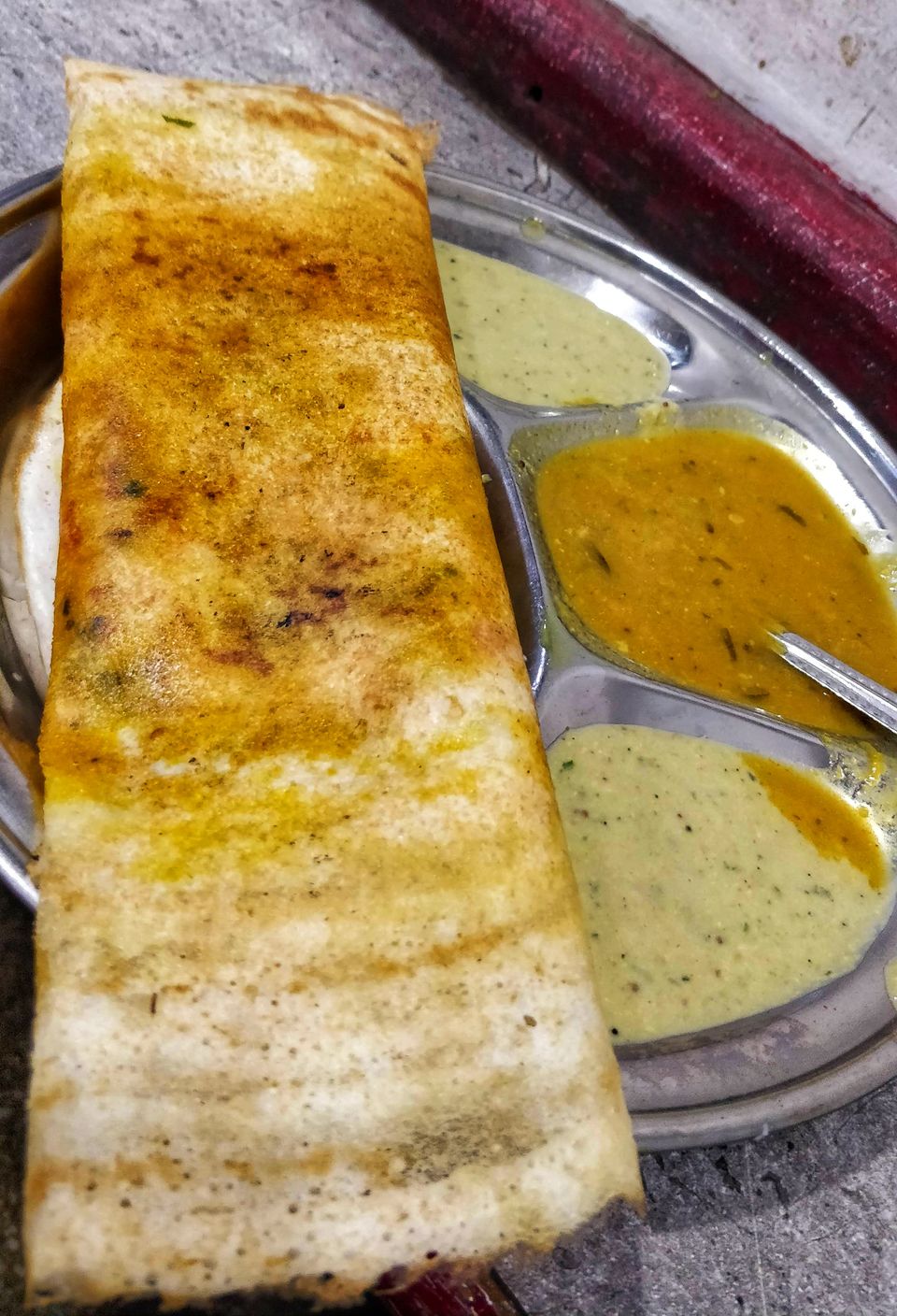 The last boat ride before leaving from Varanasi was equally beautiful. The ghats light out at night and make the whole experience even wonderful. Also, do try the lemon tea sold on the ghats.
Varanasi is an experience on its own. You will find rich culture in the gullies, peace on the ghats, richness in the food and beauty in all its form. It was in my wish list from a long time. Thankfully I was able to visit it before pandemic. Please do visit it if you get a chance. You will be awed by what it has to offer.