Varanasi is a sacred city for Hindus..having loadful of places like temples, food joints,narrow alleys & ghats to visit. When i saw an aarti & cremation in a single frame, it gave me a different prespective about life.. that's why i call it city of hope.
We started our journey from lucknow by train to varanasi and reached varanasi by 10 in morning... we booked our accomodation before hand near Assi ghat in sanskriti guest house, after reaching the city, we directly headed towards our guest house, auto driver charged us 200 bucks from station to Assi ghat but it was nominal..After taking quick bath & some rest, we started our hunt for some good restaurant for lunch and finally found shiva restaurant, it was at most 100 meters from ghat, food was delicious & cheap,staff was good & wifi was slow..After lunch we decided to visit sarnath, auto driver charged us 400 bucks for the round trip from varanasi and for sightseeing there...upon reaching sarnath i realized what peace is meant originally...
tip:-auto driver try to avoid stupas and try to directly land you at wai tai temple, so be alert.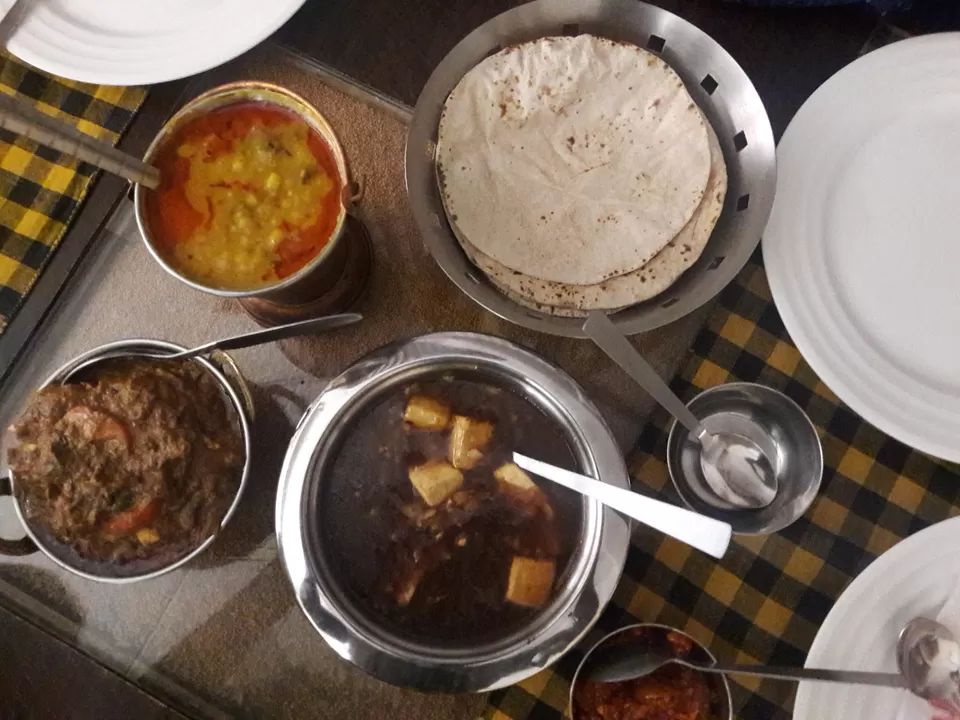 Wai tai temple is pure bliss, funded by thai govt. as our guide told us, you can pay anything to guide 50, 100 or more. It consists of 80 feet statue of buddha, statue of laughing buddha, replica of ashoka pillar, a small temple and other things, overall it was divine.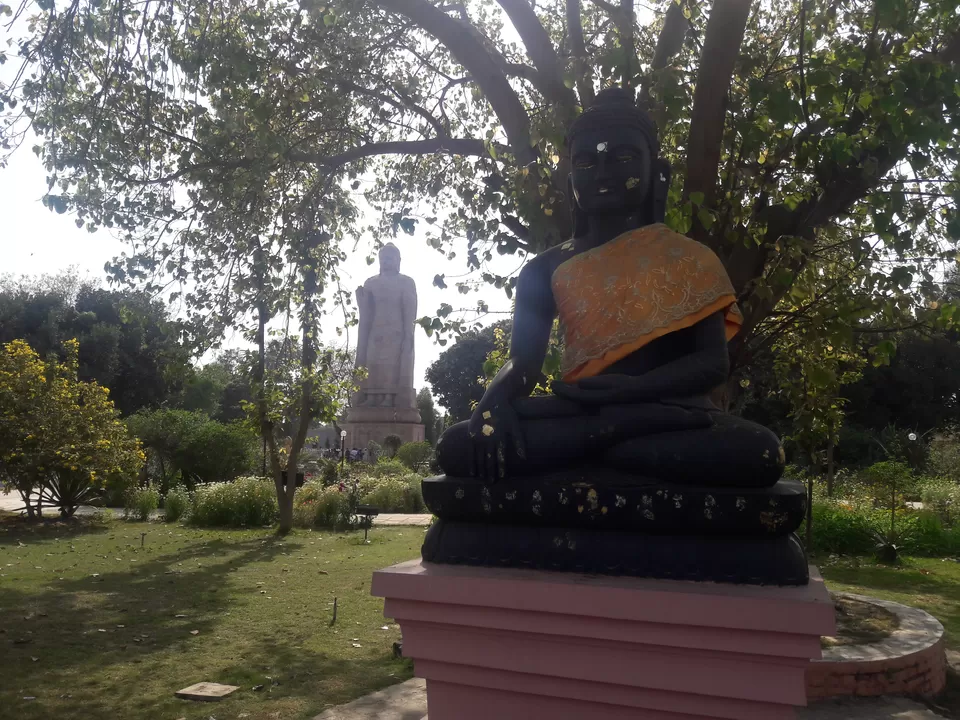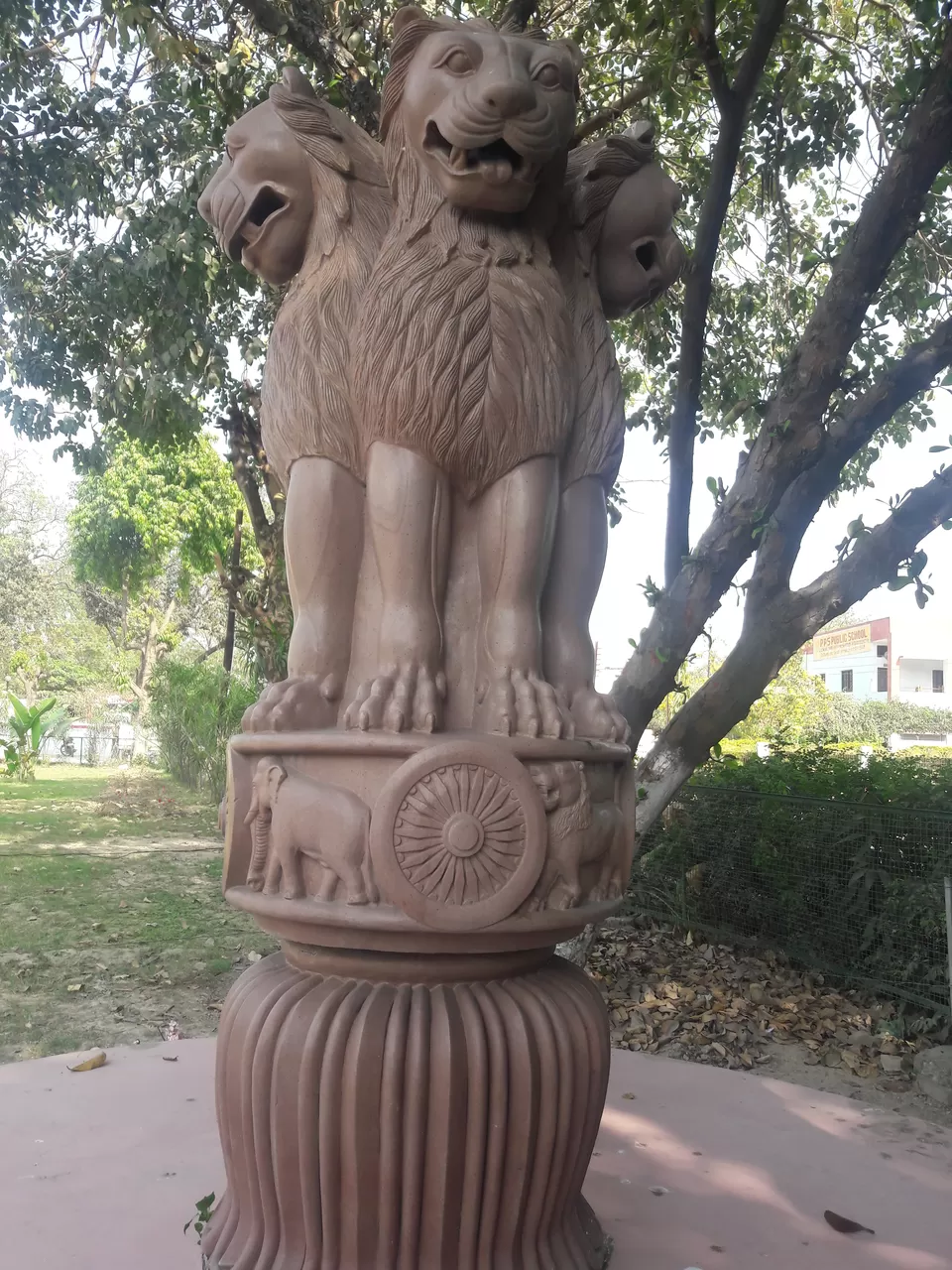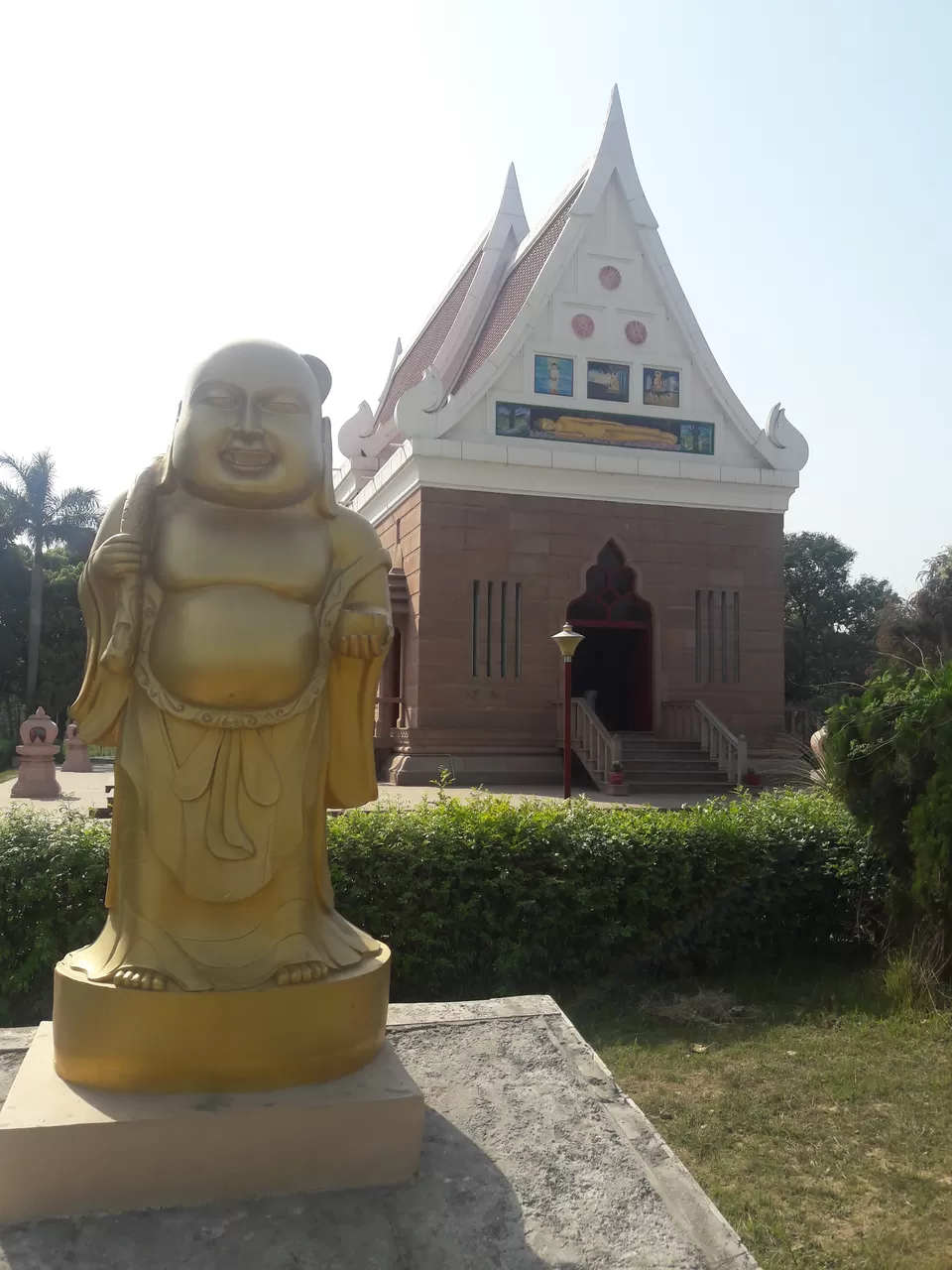 Our guide suggested us to visit banaras art gallery in front of wai tai temple & it was totally worth it, we actually saw how silk sarees prepared by using conventional technology. We didn't do shopping in that, but collection was good for one who want to buy banarasi silk saree.
Next in sarnath, we visited dhamek stupa which is 43.6m long & 28m in diameter, stupas are sacred things in buddhism and believed to have ashes of high ranks monks.In vicinity of stupa, we found tied clothes same as we see in photos of ladakh or leh, in premesis of this place they also had an electronic room which consists of big LED screen which gives you all info. about this place.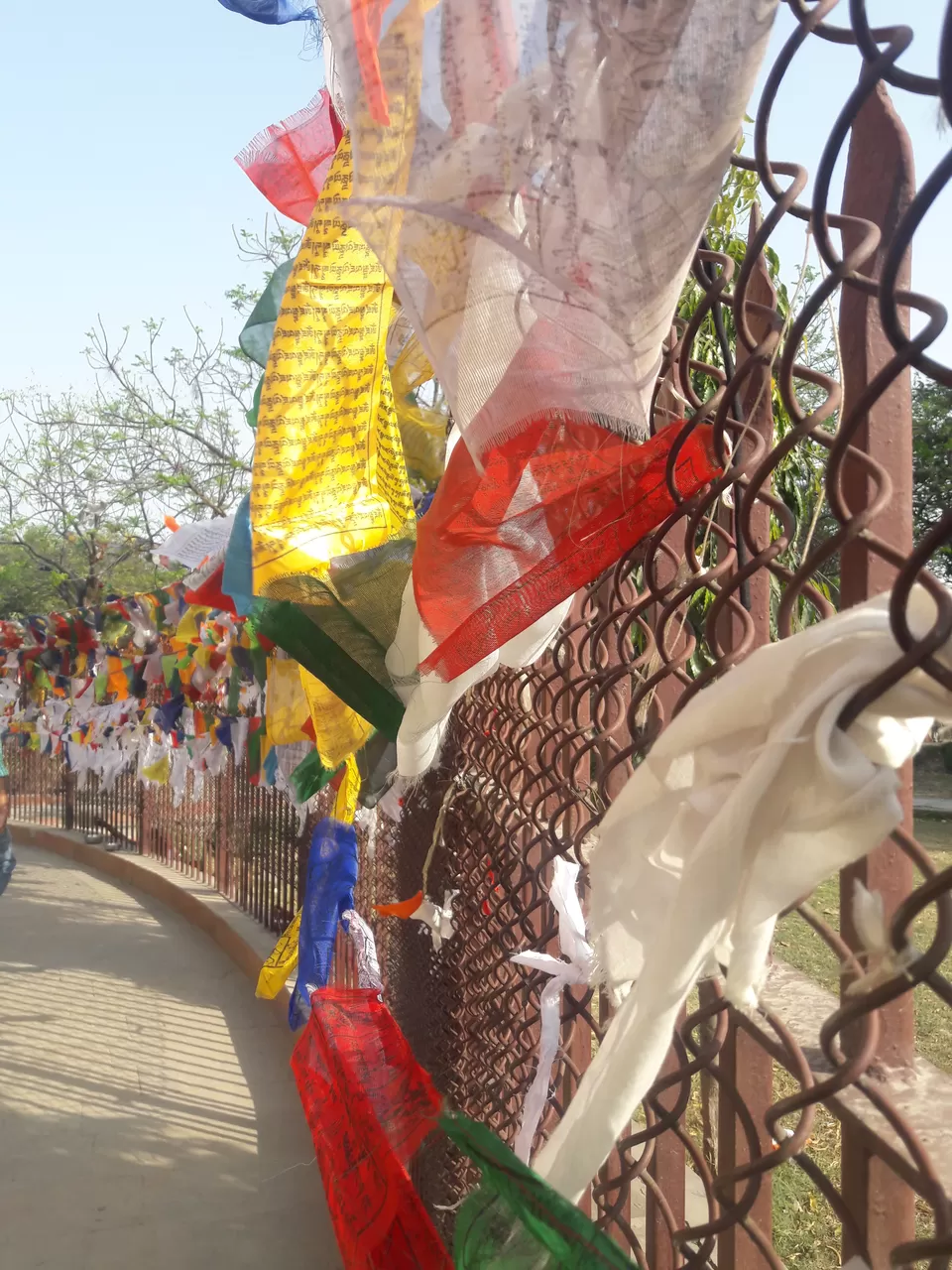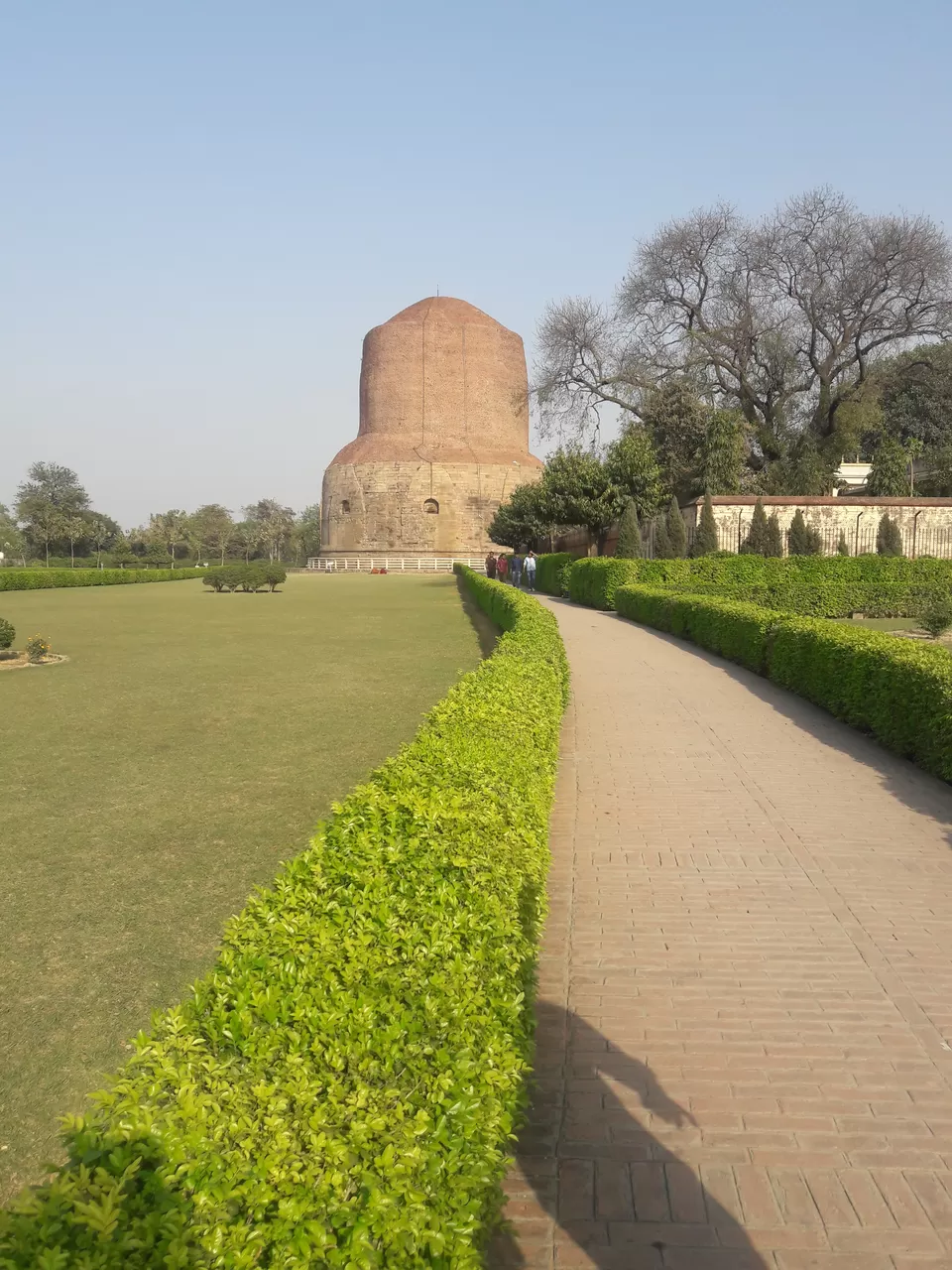 Next in sarnath, we visited chinese & japanese temple which are sacred places for buddhism community residing in india from these countries. Those places were totally divine and you get real feel of worship places in their countries.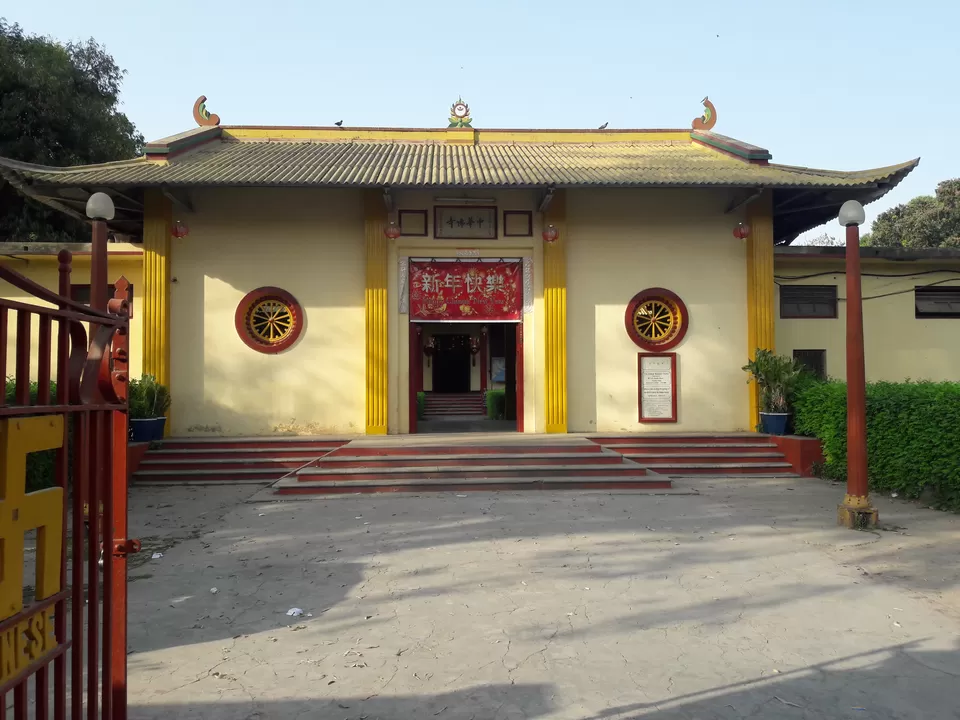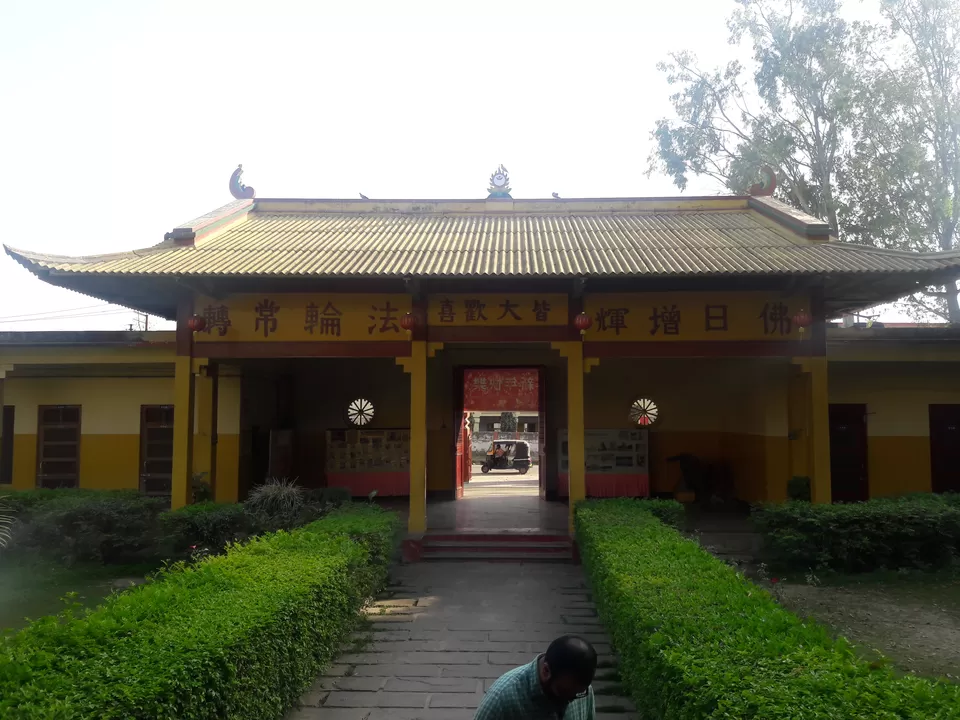 That was our end of sarnath and yaa forgot to mention that our auto driver stops at a pan joint in between, not so popular but totally banarasi style pan & delicious one.
After round trip of sarnath, our driver dropped us near kedar ghar in varanasi, from where we hired a small boat for 4 people in 1200 bucks to roam around all ghats, for visiting kashi vishwanathan temple & for witnessing ganga aarti from boat & that was the most amazing thing about boat trip. That's a point where i got view of cremations on harishchandra ghat & arti on deshvandha ghat in single frame.
tip:- Start your boat trip in evening as early as possible, so as to get a spot as close as possible to the aarti.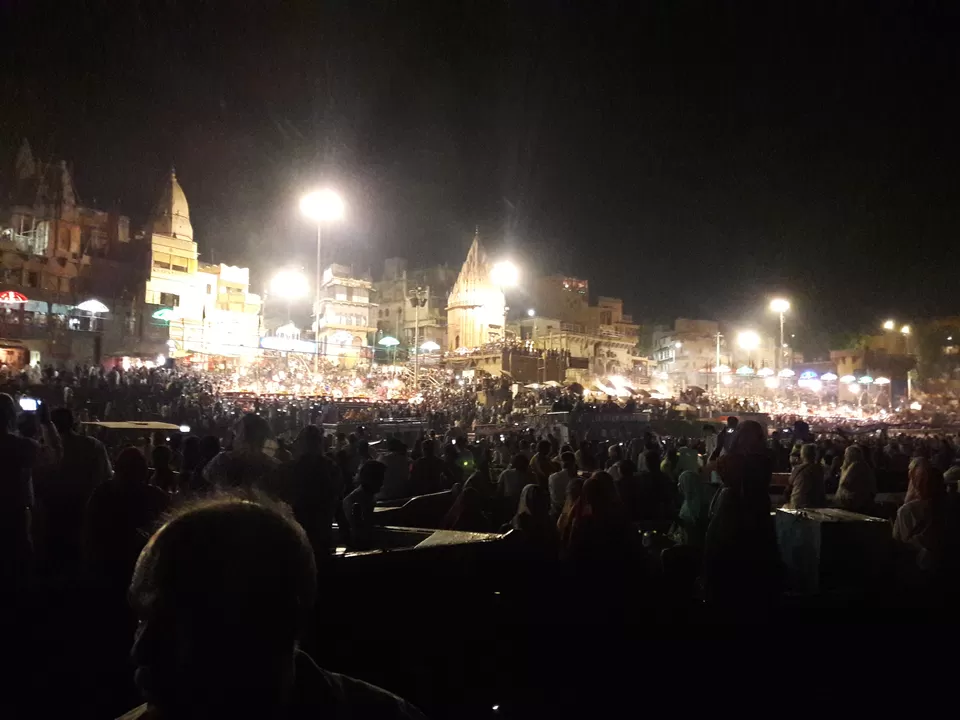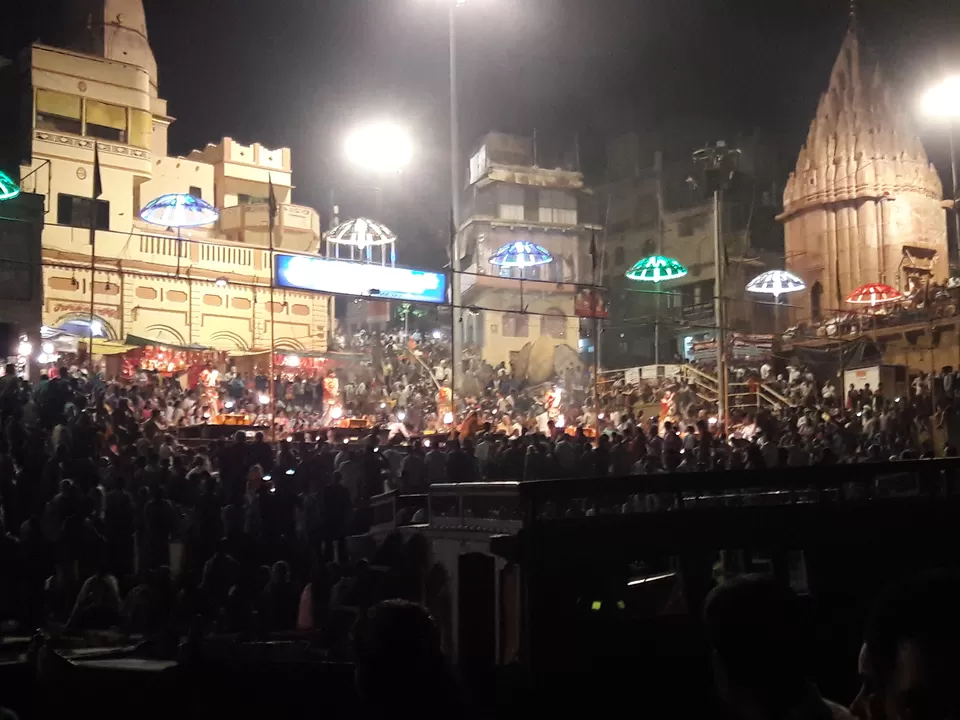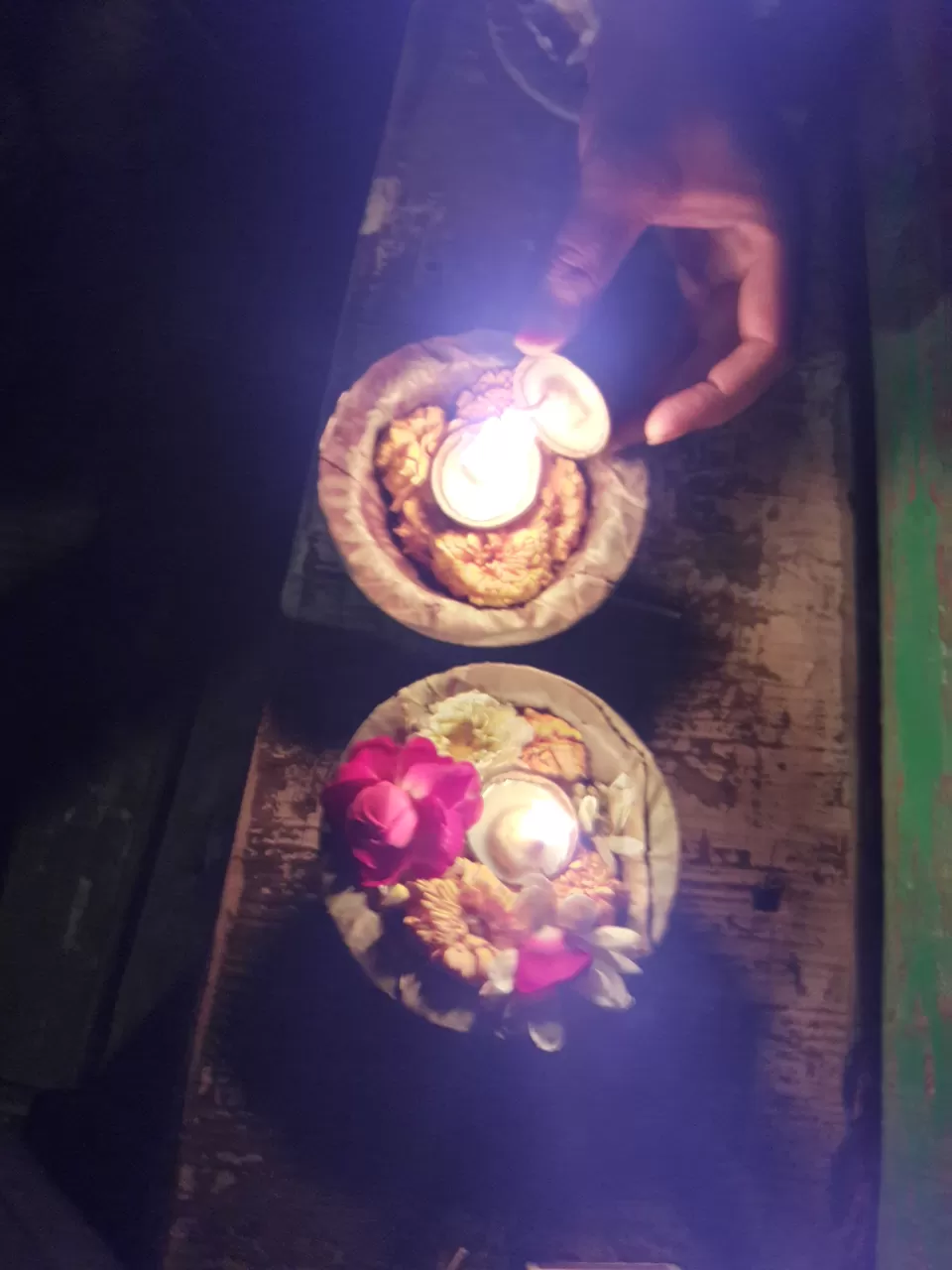 After aarti our boatman dropped us at kedar ghat, from where we hired an auto for kashi chat bhandar for which we planned long ago, upon reaching the venue which our driver called lanka, we need to walk around little bit to found this joint. Almost after 15 mins, we encountered Deena chat bhandar & tried papdi chat, tamatar chat & Aloo tikki, i was that busy in eating that i forgot to take snaps. After Deena, we visited Kashi Chat bhandar where we tried Dahi bhalla, dahi goopa (Sweet pani puri with curd) & then phalwan ka doodh in walking distance from there, & then blue lassi purely a hangout place for hippies.
We woke up late on second day as we covered almost everything on first day & only left with ganga bath, so we started at around 11 am & headed directly towards a road side vendor for "litti choka" & "sattu ki bati", that was delicious & cheap, you feel amazing when these vendor gives you green chutney from there lunch box that we used in our childhood, after that we visited shiva restaurant for quick lunch, after almost taking rest for 1-2 hours, we headed directly towards Assi ghat from where we hired a boat in 250 rupees for 4 people to reached opposite shore to bath. It's very sad that we pollute our main ghats to much that we need to go to other side to bath. We enjoyed there almost 1 hour in ganga, offer prayers to sun although we didn't knew any :-).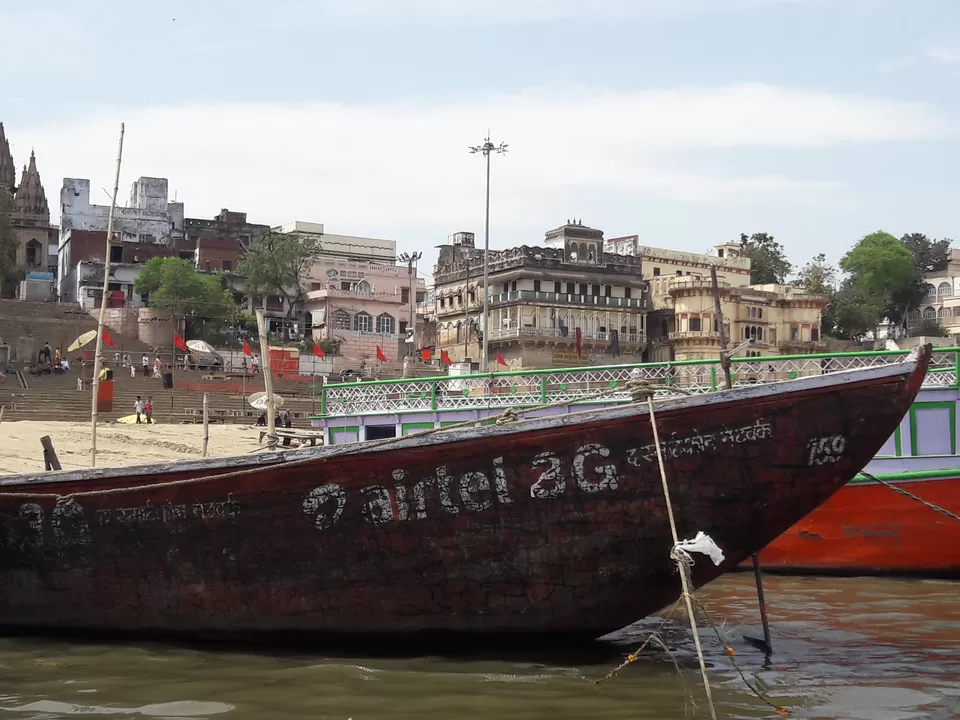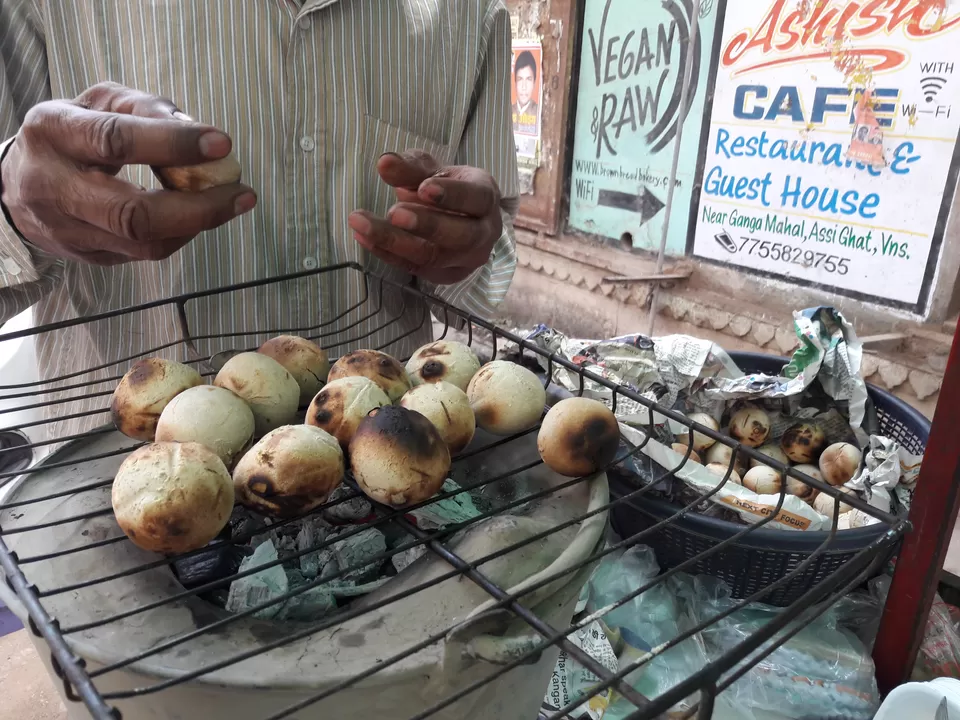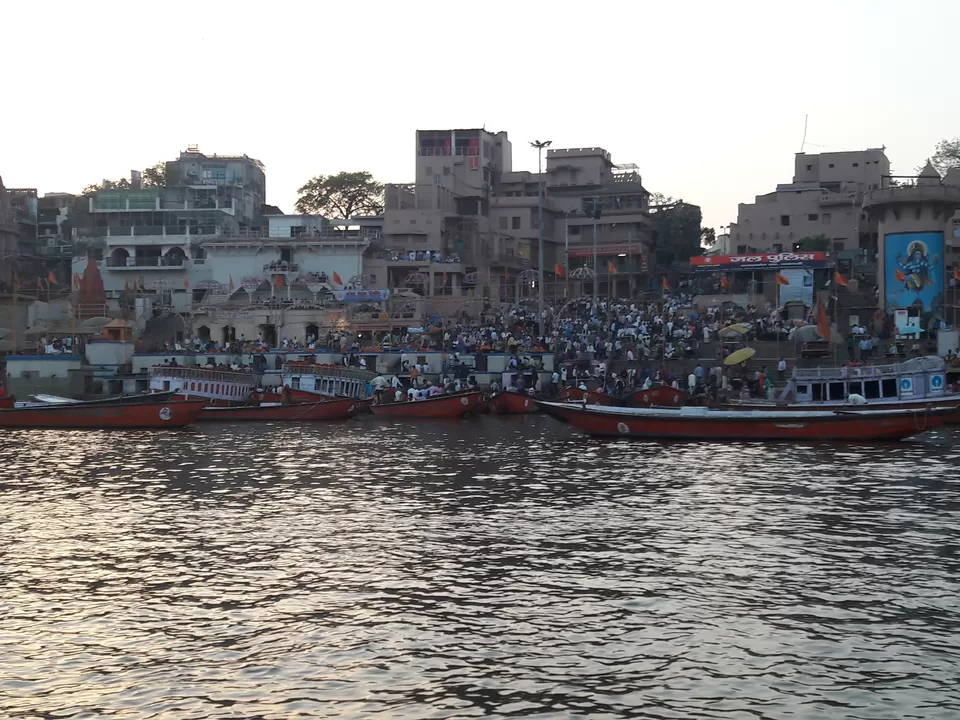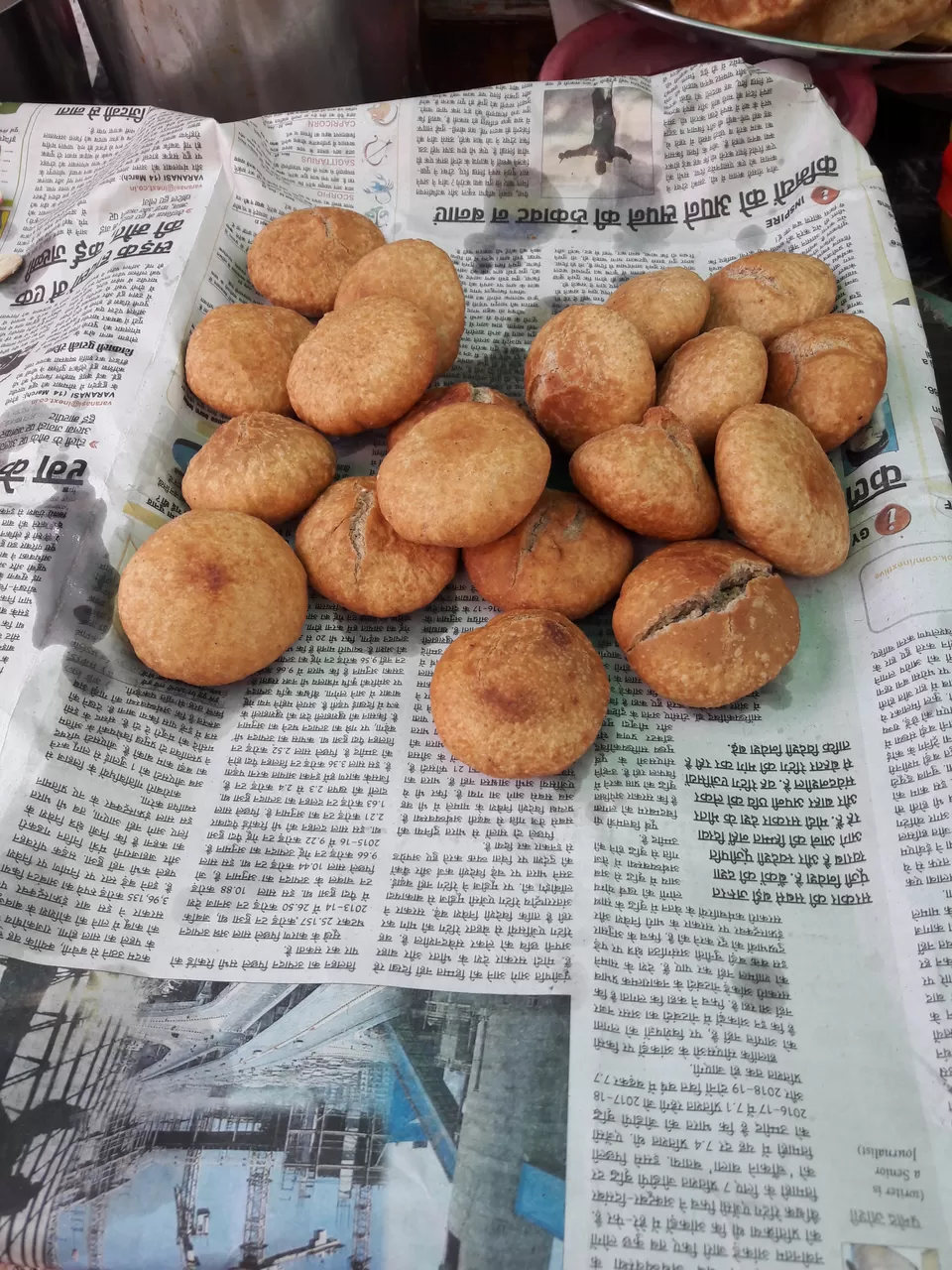 After that we waited on assi ghat as we had our train at 6 PM from varanasi junction & tried lemon tea there which was refreshing & different as it was not typical dip type.