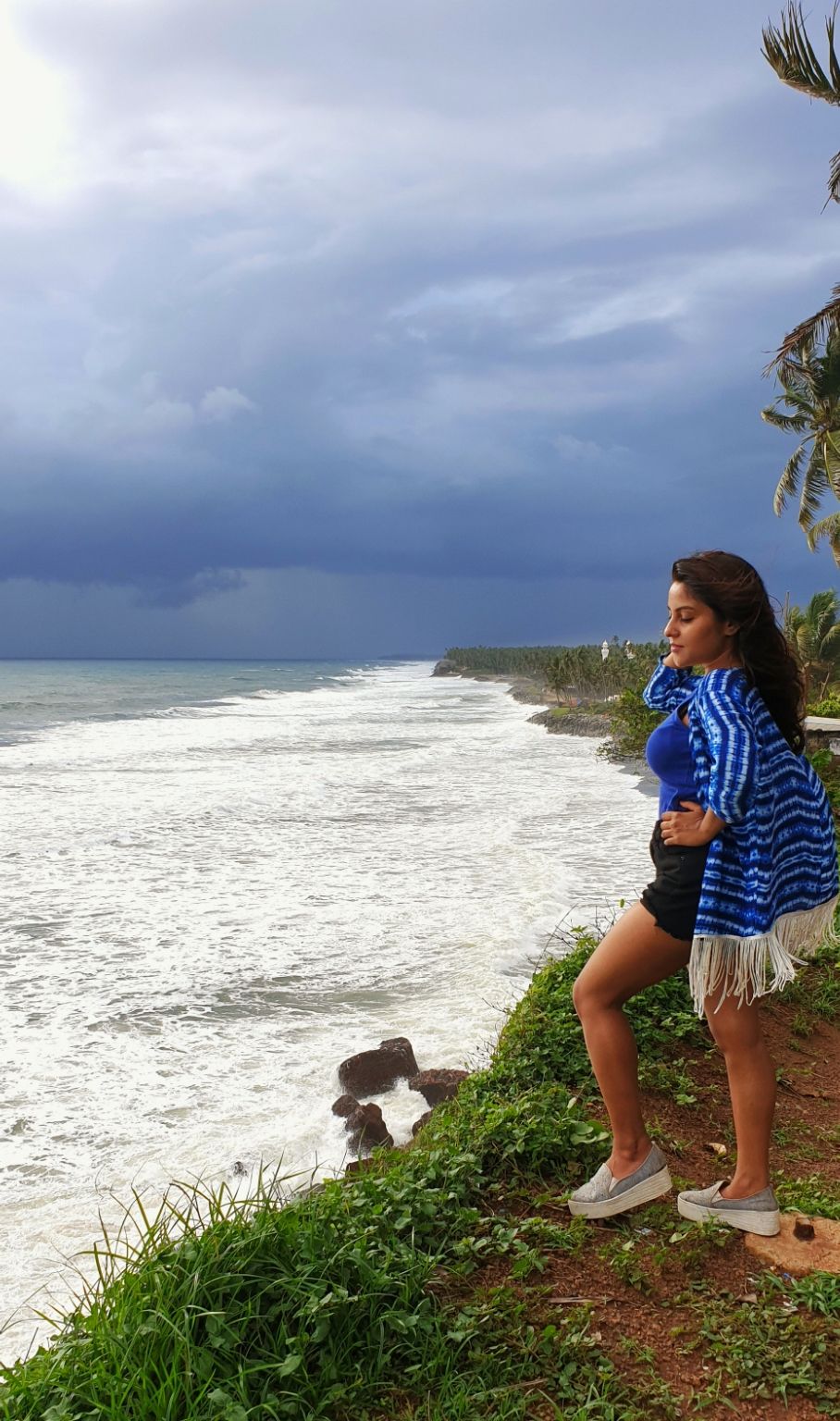 Follow me in Instagram: @db_thewanderer
Kerala has been in my bucket list for quite a long.Its just that it's such a versatile state and so many places to visit that when comes to planning it is difficult to choose few places to cover in 4/5 days in. After a bit of research I decided to visit the most unique place in Kerala i.e. backwater.And when you think backwater nothing comes in mind before Allepey. Also  heard a lot about Varakala, the only cliff beach in India. Varkala is known for its late back hippie vibe. So I did not hesitate to add it in my itinerary to make it a beach vacation.
We took a train from Bangalore to Varkala. Being it a overnight journey train seems to be the best option. Next day at about 12:30pm we reached Varakal,plan is to stay here for two nights. Outside of the station we got an auto-rickshaw to our hotel which was just next to the cliff. After a quick  refresh up we decided to go to the cliff as we could hear the roaring sea in our room. We could not wait for that first glimpse.
Once there, we were mesmirized by the vast stretch of red cliff ornamented with green palms and coconut trees, as far as our eyes could see. Gushing waves of Arabian see made it more scenic. We followed the narrow road along the cliff to experience the beautiful sea and the crashing waves from atop the cliff.
While we were walking we could see clouds getting formed at the horizon. From sunny it went to completely cloudy mode and the transformation was quite breathtaking! In some time it started drizzling and we took shelter in a closeby restaurant. On the cliff itself you will get multiple options for food. So we just entered into a random one and ordered rice with fish curry. Needless to say the food was delicious. It was quite late for lunch and we were hungry.
After a heavy rain the sky was finally clear.We headed towards Varkala beach(papanasham beach). From the cliff there are narrow stairs to reach to the beach. We sat on the sand to enjoy the sunset over the ocean. As the sun started setting the sky and the sea got painted in red and orange! Quite an experience!
After it was dark we reached out to the nearest shack to have some beer and food. Varkala does not have a night life like Goa or may be being it rainy season lots of restaurant were closed. This time we tried a Chinese restro. Chilled beer with some chicken wings and prawn made us happy. By the time we finished dinner it was almost 9pm. We called it a day and came back to hotel room.
Tips: expect rain if you are travelling from June to September. I went at end of June.Don't forget to carry umbrella.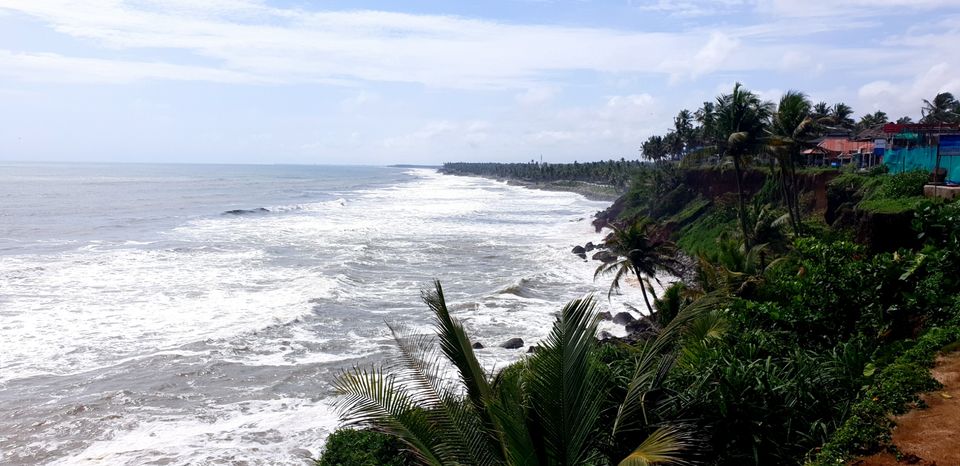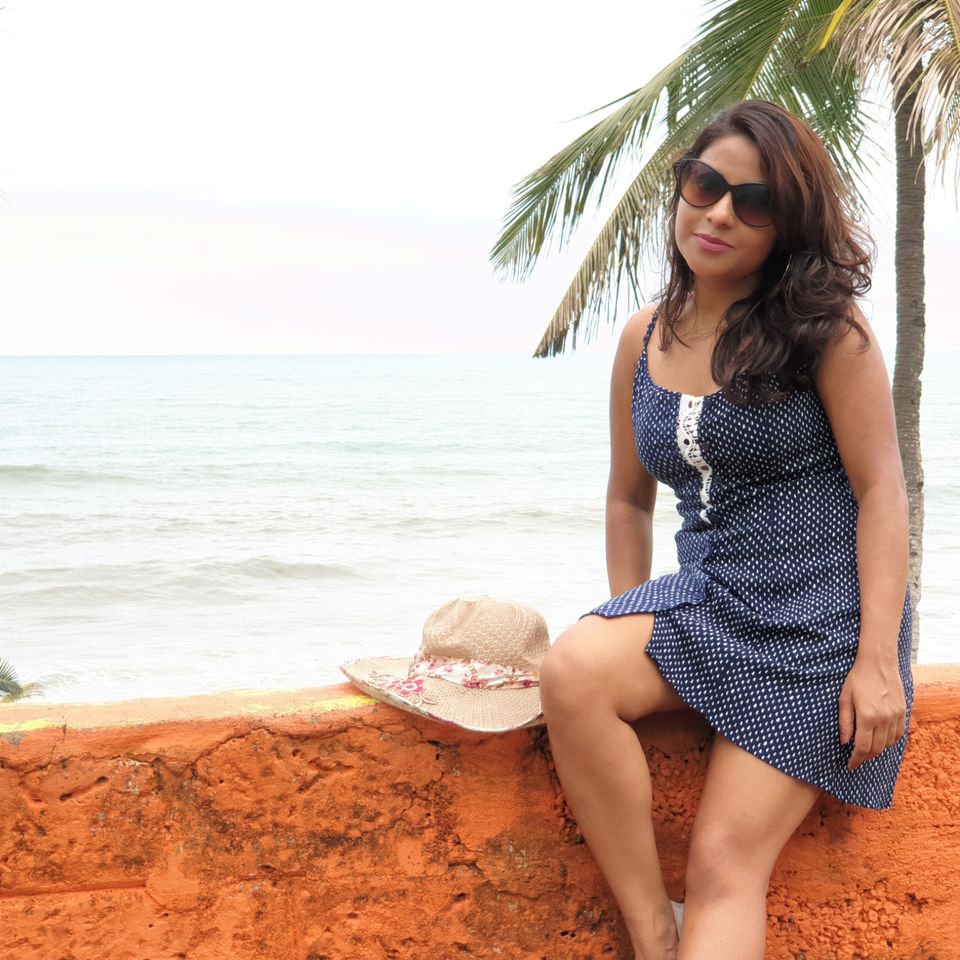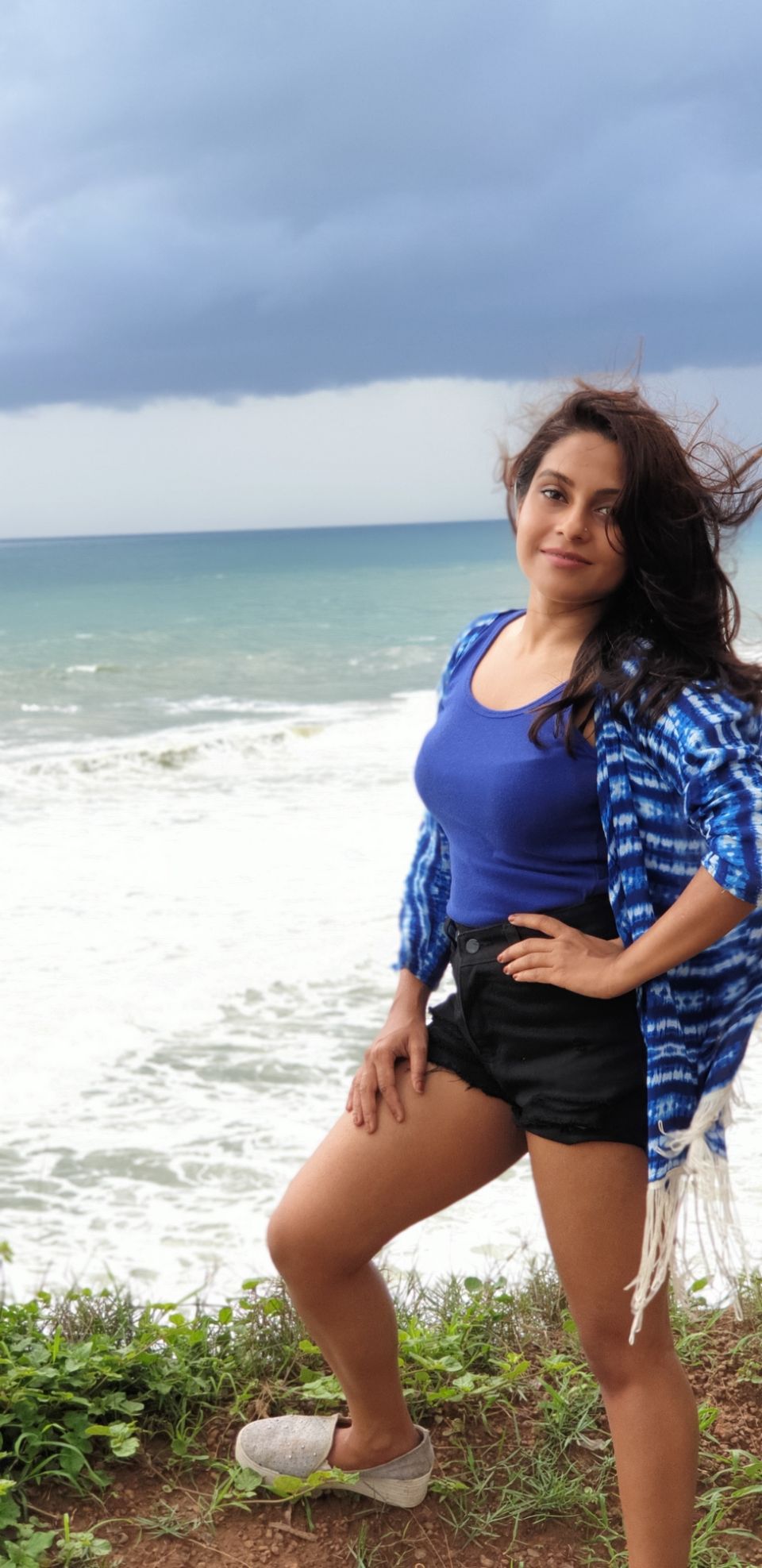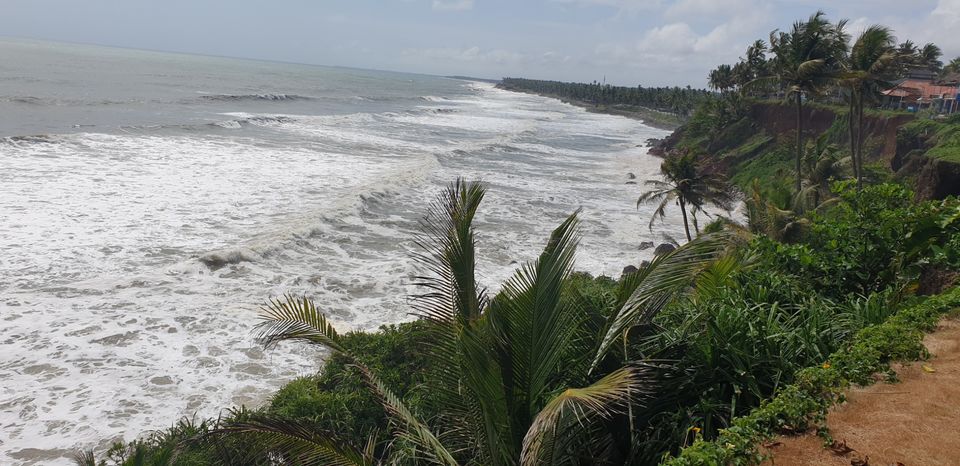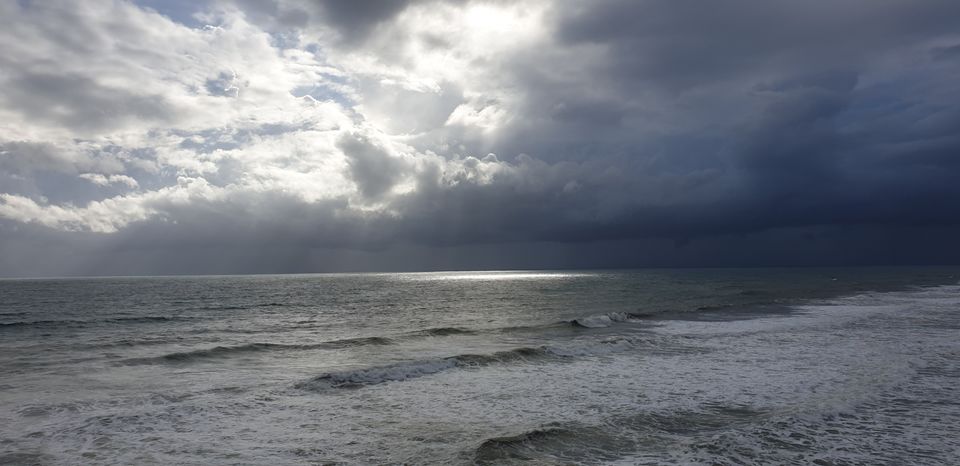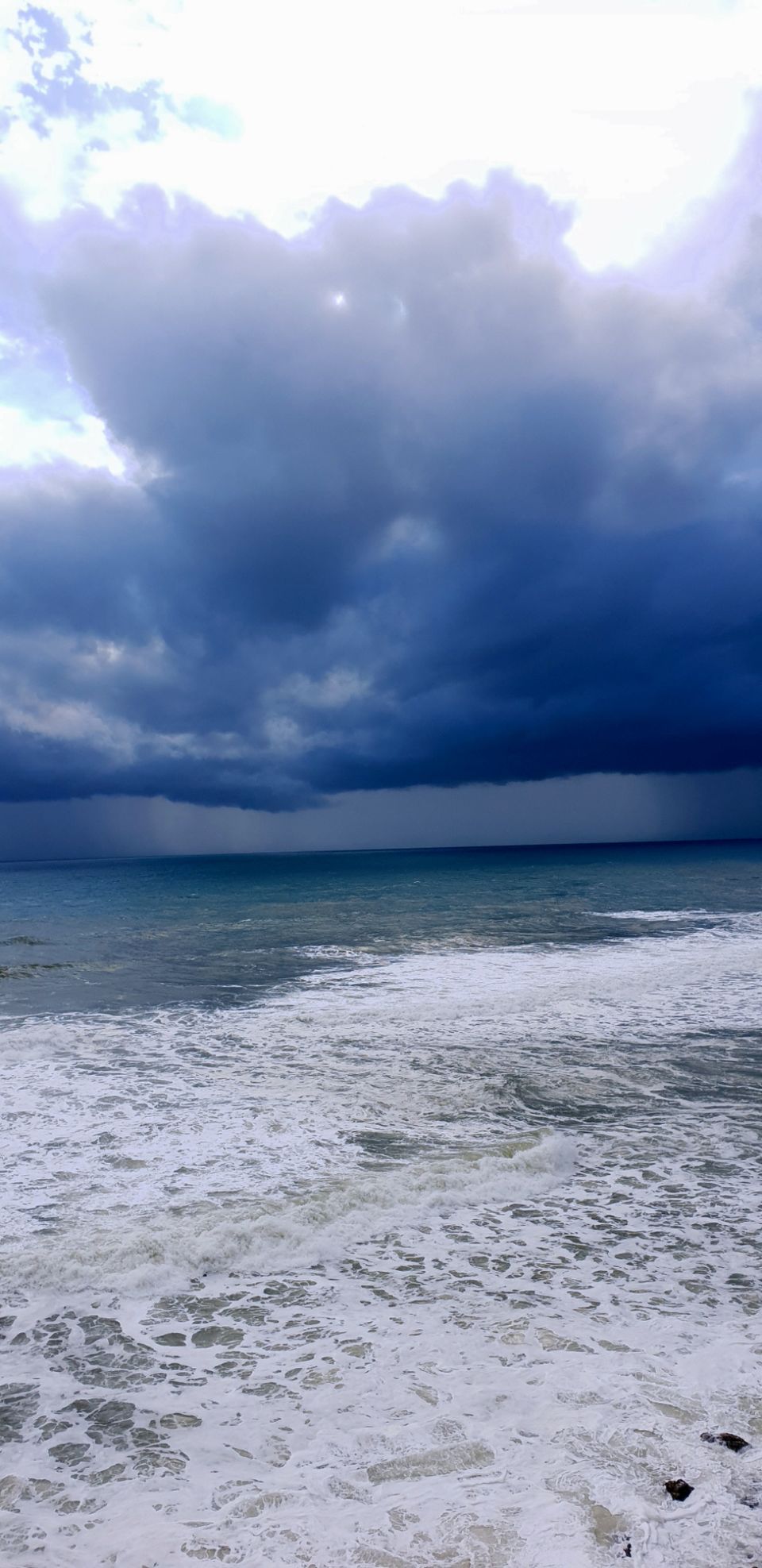 Monsoon is not really a advisable time to go to Kerala. But I choose it instead as nature takes it's best form in rainy season...Lush greenery will be a treat for eyes,waves will be hiked till sky and ofcourse you can totally enjoy getting drenched and dance in rain. And Varkala did not disappoint me. Next day we woke up with the melody of rain. It was pouring quite heavily.
Breakfast was complimentary with our stay. It was served at room. Dhosa Idli Puri...Though very simple but delicious breakfast. After that we went to the beach to take a dip in salty water. The sea was quiet fierce due to rainy season and coastal guards did not allow us going far from the shore. Still we enjoyed quality time there and came back before it got too sunny.
Our hotel has a see view pool. We were yet not done with water amusement so directly plunged into the pool. Also ordered some lemon and coconut water for refreshment. Soon after we got hungry. This time we wanted to try authentic Kerala food. On the cliff we found one and wanted to give it a try. Kerala prawn curry, parota, pomfret fry all the dishes were upto expectation. 
It was a late lunch, so decided to stay there till sunset. This time we enjoyed it from papanasham beach which is nothing but an extension of Varkala beach. In the evening we took a stroll through the dimly lighted narrow road along the cliff. This night walk in moon light was a heavenly experience, a very romantic one!!