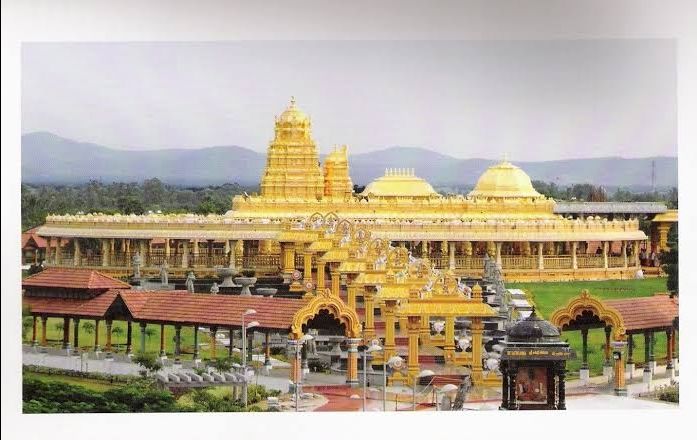 1. Assumption Church
"Assumption Church", 2.5 km away from Vellore railway station. The major attraction of this place is bell tower, which is highest bell tower in India.
2. Vellore Fort
"Vellore fort", which is 2.5 km distance away from Vellore Railway station. Vellore Fort is 16th century granite fort positioned in the middle of water, where boating facility was available. Nearby fort rich green garden is situated, for relaxation and other stuffs. Fort houses all the religion home - church, temple and mosque with other public offices buildings and museum.
3. Sri Jalakandeswarar Temple
Sri Jalakandeswarar Temple, dedicated to Lord Shiva, is a fine example of Vijayanagar architecture. It was built in the year 1274 and is continued for 50 years. Mahashivratri, Ganesh chaturthi, Navratri are few of the festivals celebrated in the temple.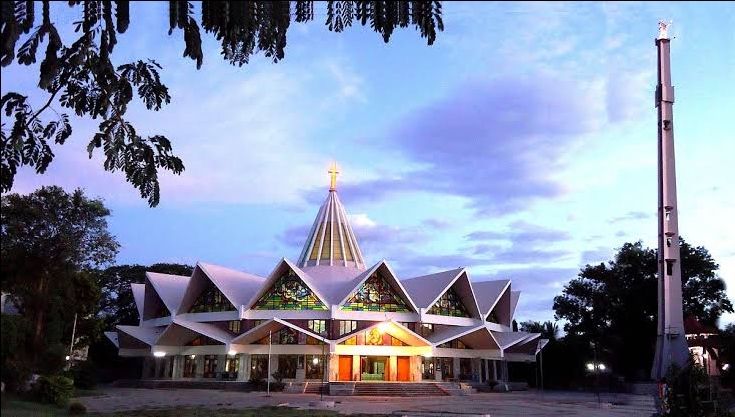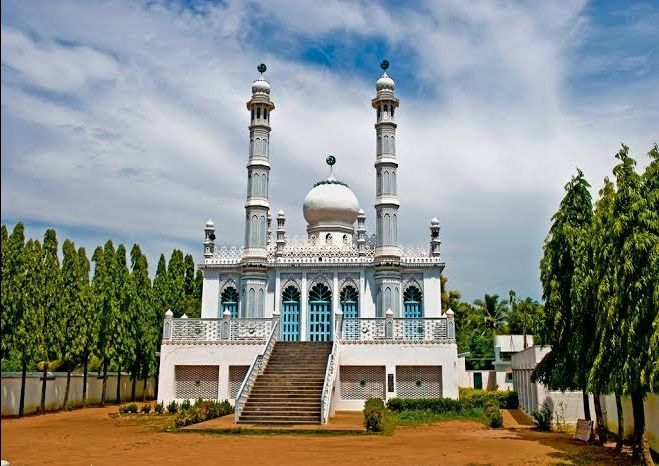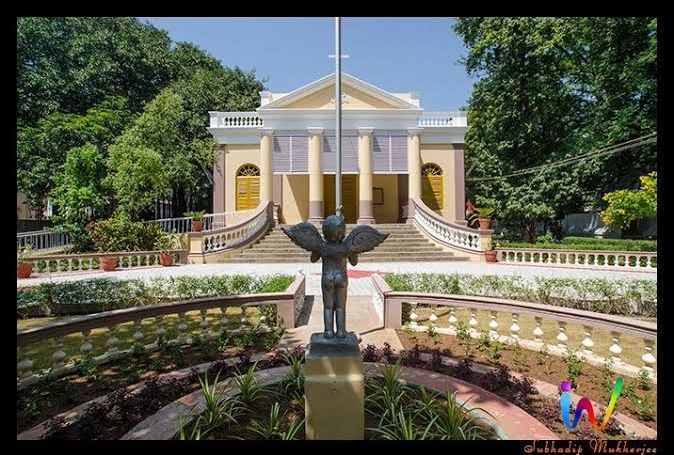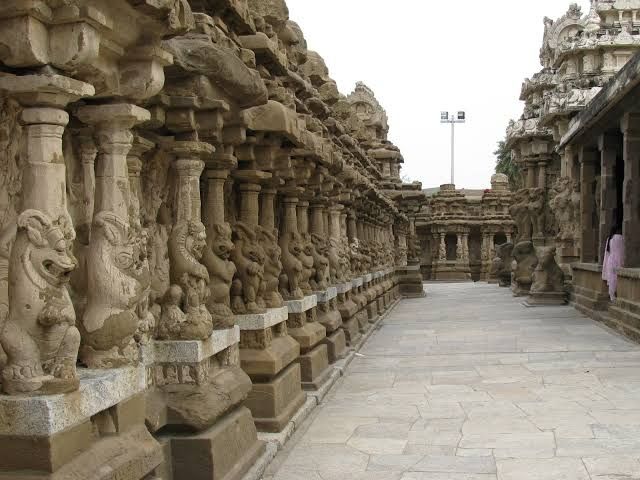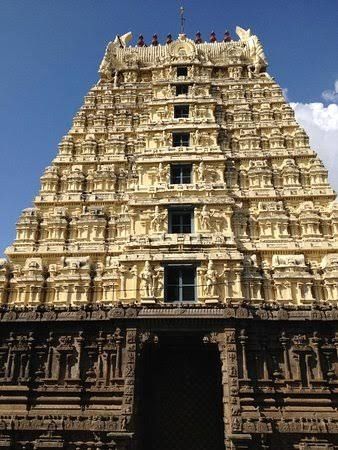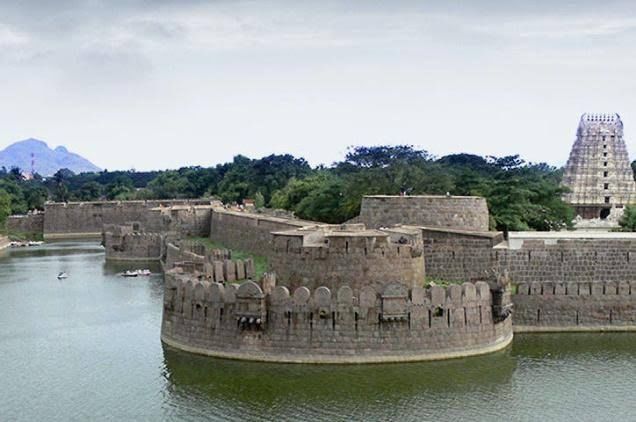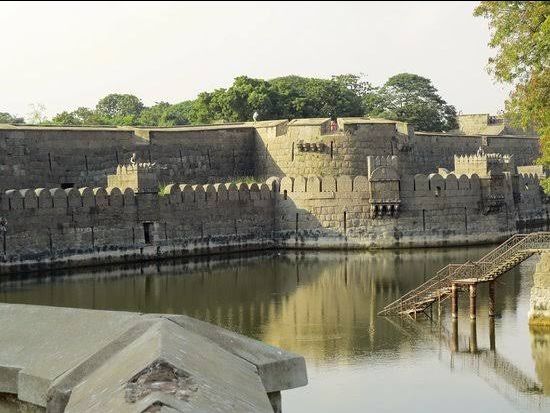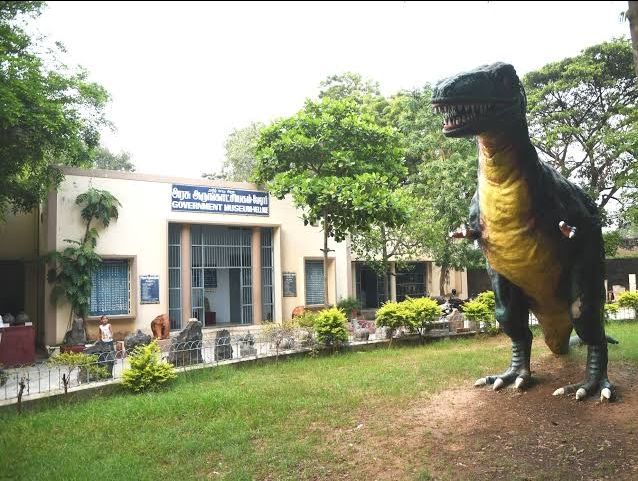 Vellore is located in Tamil Nadu, around 313.7 km away from Banglore, Karnataka. One can go by road or train (train- recommended for lush green views). It is known by VIT, one of the prestige university. But it definitely has its own spice too. Although language can be a problem but not alot.
A 2-3 day s are ample to visit this beautiful city without being all worn out.
4. Golden Temple
Sripuram aka Golden Temple is approximately 10 km away from Vellore. Temple is dedicated to goddess Mahalakshmi, headed by Sri Sakthi Amma. The temple is built in Dravidian style, with 1500 Kg of gold both in the exterior and interior. Temple is in the center of the well maintained lush green landscape. The temple has waiting list of more than one hour, but can enter easily by paying 100 Rs which also includes abhishek of lord "Shiva" and prasad. In addition, 250 Rs allows the direct entry, involvement in aarti and few minutes spiritual sitting to goddess Lakshmi. Golden temple also houses various shops and canteen. Further, any electronic gadgets and footwear are need to be submitted at the respective charged counters. Also, any kind of photography or cinematography is not allowed.
5. Amrithi Falls and Zoological Park
Amrithi Falls and Zoological Park is at 27 km distance from Vellore. It is situated under Javadu hills across Amrithi river, flows next to the zoological park. It is popular for trekking, flora & fauna habitat, and waterfall. Tourist can play and enjoy the in pool formed by waterfall in "Monsoon". One can spot animals in the park -deer, mongoose, monkeys, red headed parrots, love birds, tortoises, peacock, crocodiles, ducks, pigeons, rabbits and pythons. Many herbal and medicinal plants can also be seen growing in the Park. Rest houses for stay are available at the Park premises.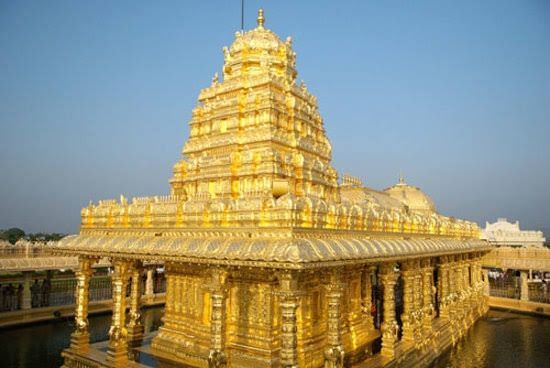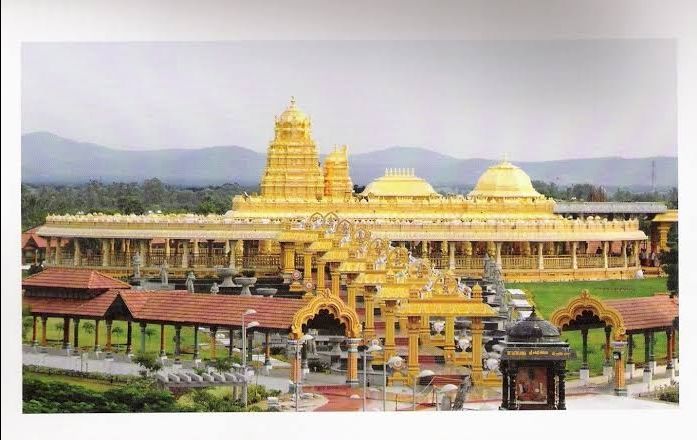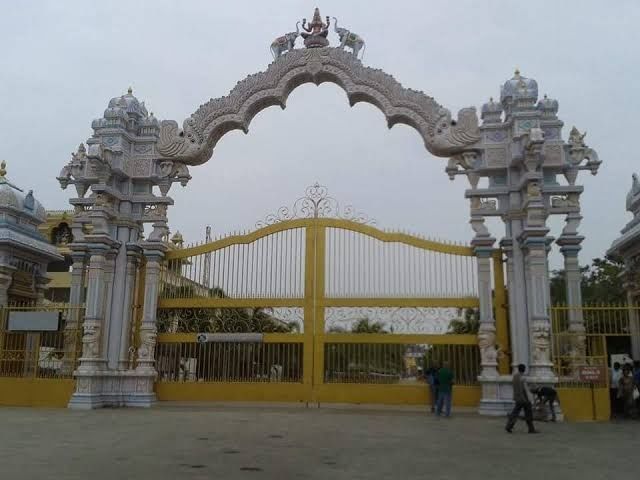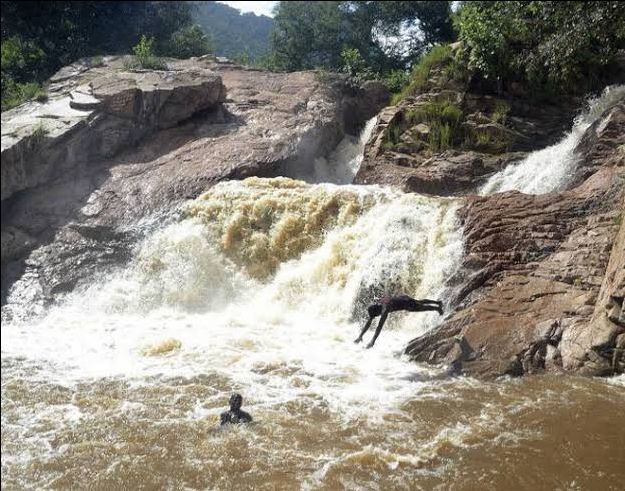 6. Vallimalai Murugan Temple
Vallimalai Murugan Temple is located in a village named Vallimalai, which is at 30 km distance from Vellore. Temple is at foothill and the other one is at the top of the hill. There are two paths to go up - one is through stairs and other is through forest and hills. Stair climbing path is obviously exhausting as it has around 600-700 stairs. Since, there are no shops or stalls on the way, one should definitely carry a bottle to hydrate self. The top hill view is serene and peaceful, a treat for all the trekking and adventure lover. At the top hill, at approximately 2 km away, a cave is located which contains magical water on which sun rays don't fall in-spite of direct contact. Beware of monkeys, keep all the items safe. Certainly a must place to visit.
*All photos belong to the respective copyright. (Apparently, I lost all my photos due to technical thing ughhh!!)